"This season, I wanted to convey a sense of freedom and individuality. I was drawn to the idea of toughness, the aesthetic of Mapplethorpe's photographs and the fetishization of leather and biker gear. In stark contrast, I was also inspired by romance and glamour, harking back to another era, when dressing up was a way of life." Joseph Altuzarra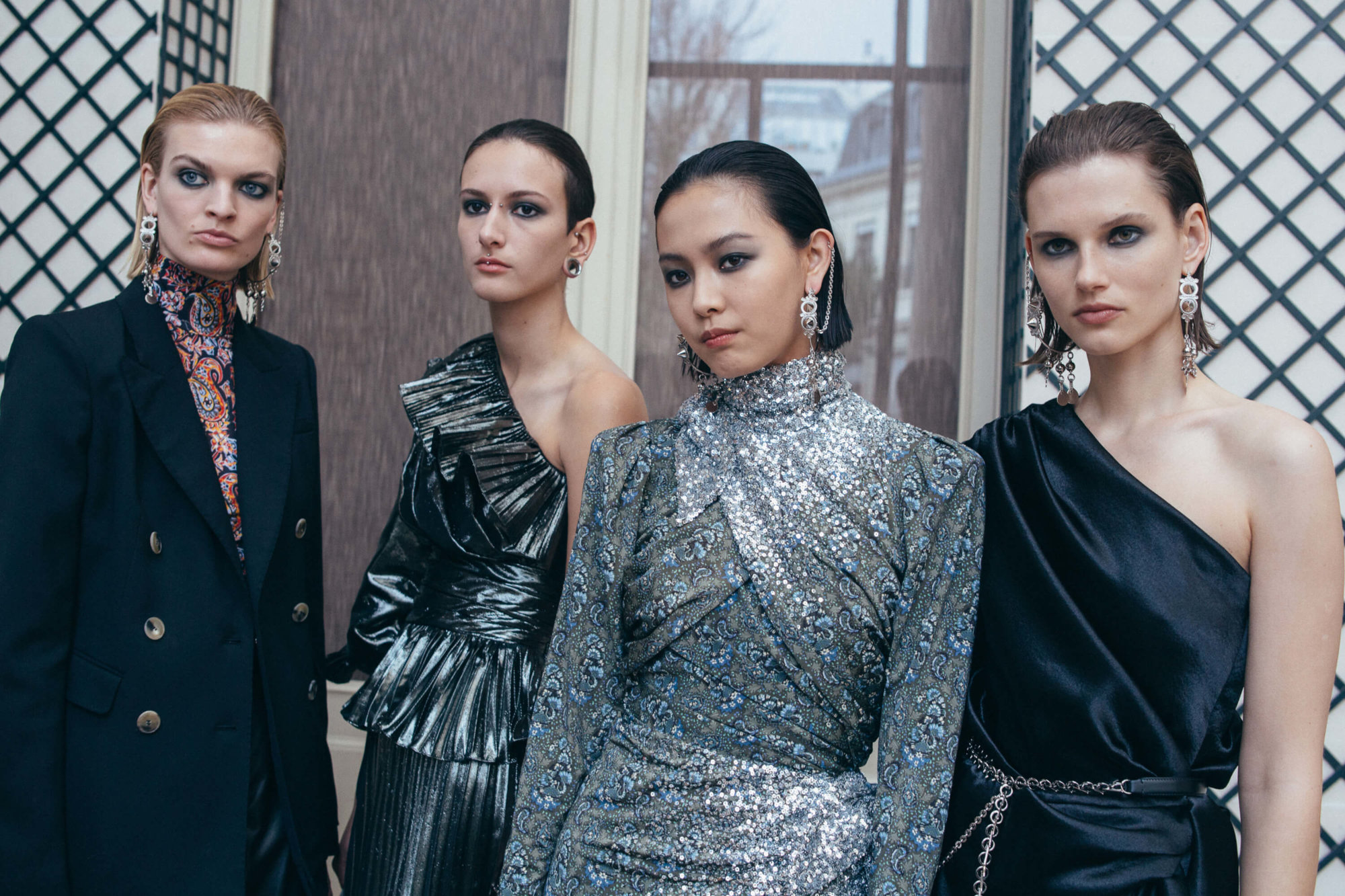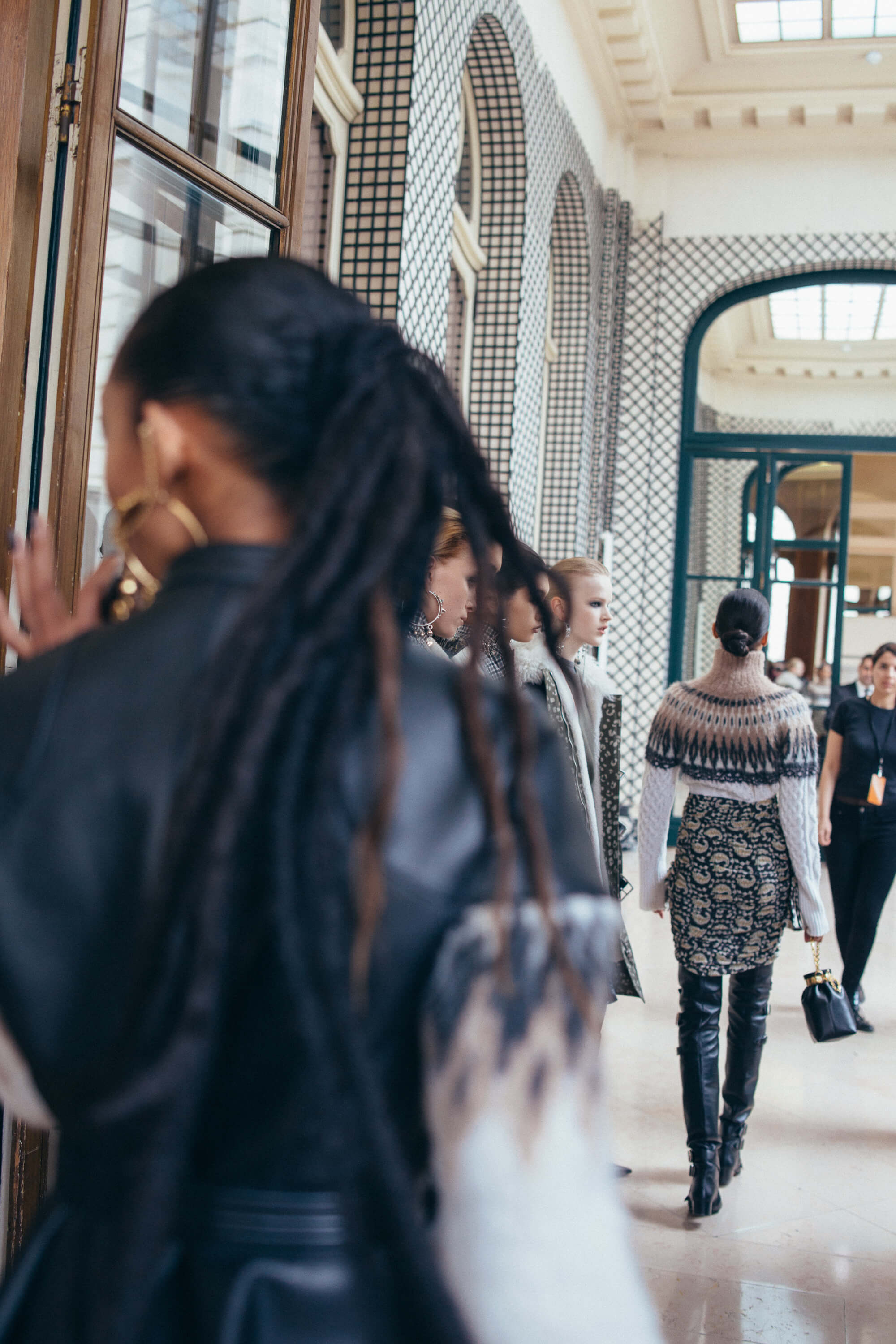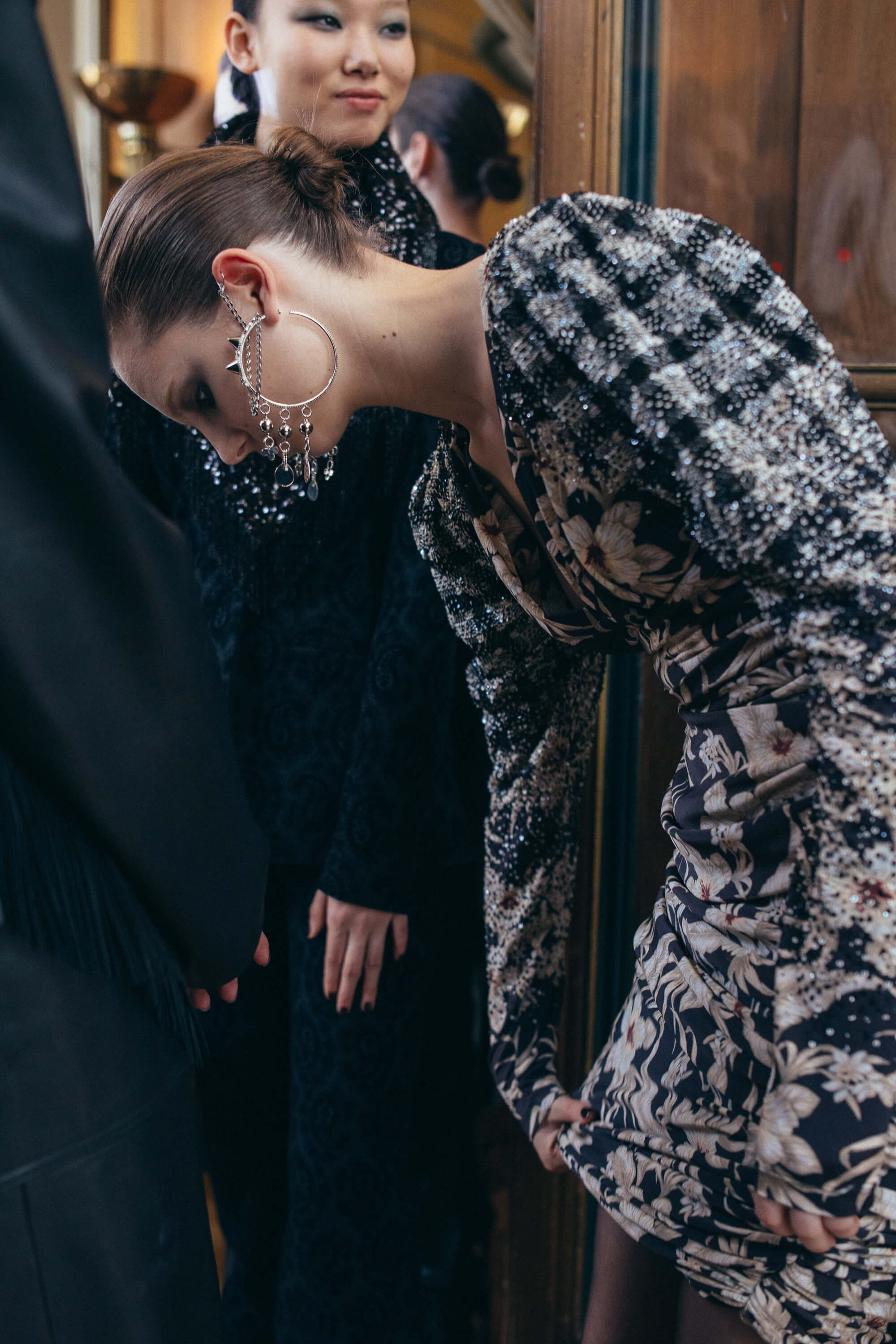 __________
Altuzarra FW19
MOODBOARD
__________
Altuzarra for the FW19 presents a poetic but gritty collection that highlights the many qualities and strengths of women. Tenacity and romance meet and clash on the runway with dramatic and passionate tension. The feminine versatility is expressed with looks composed of leather jackets and biker trousers, buckles, oversized parka and jersey tops alternated with floral dresses, romantic details, golden lurex cloths, brocade coats and lamé mini dresses that emphasize the curves. The woman of Altuzarra wears gold and metallic colors, she is intransigent, free and she loves the spotlights, without forgetting the sentimental side that makes her irresistible.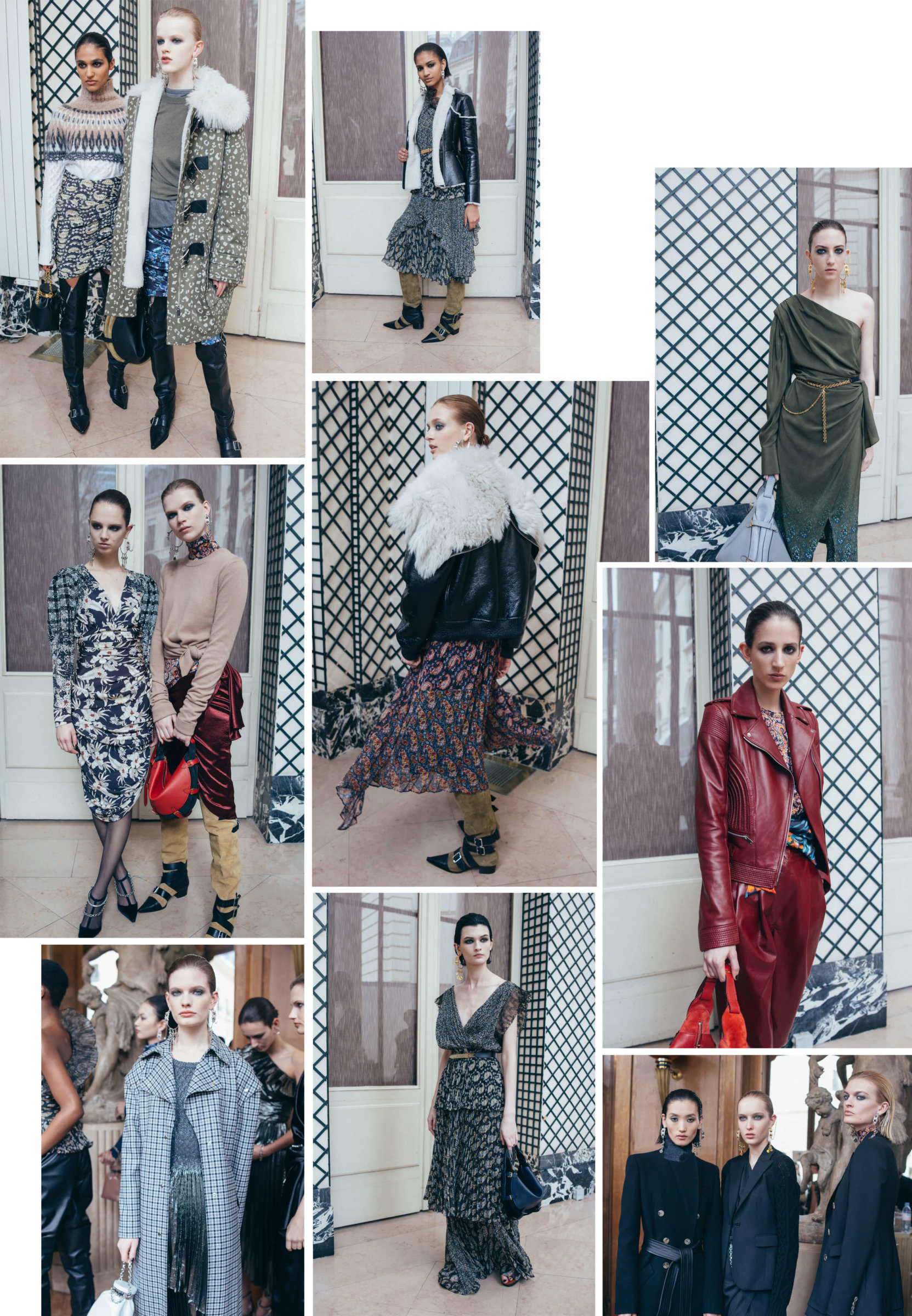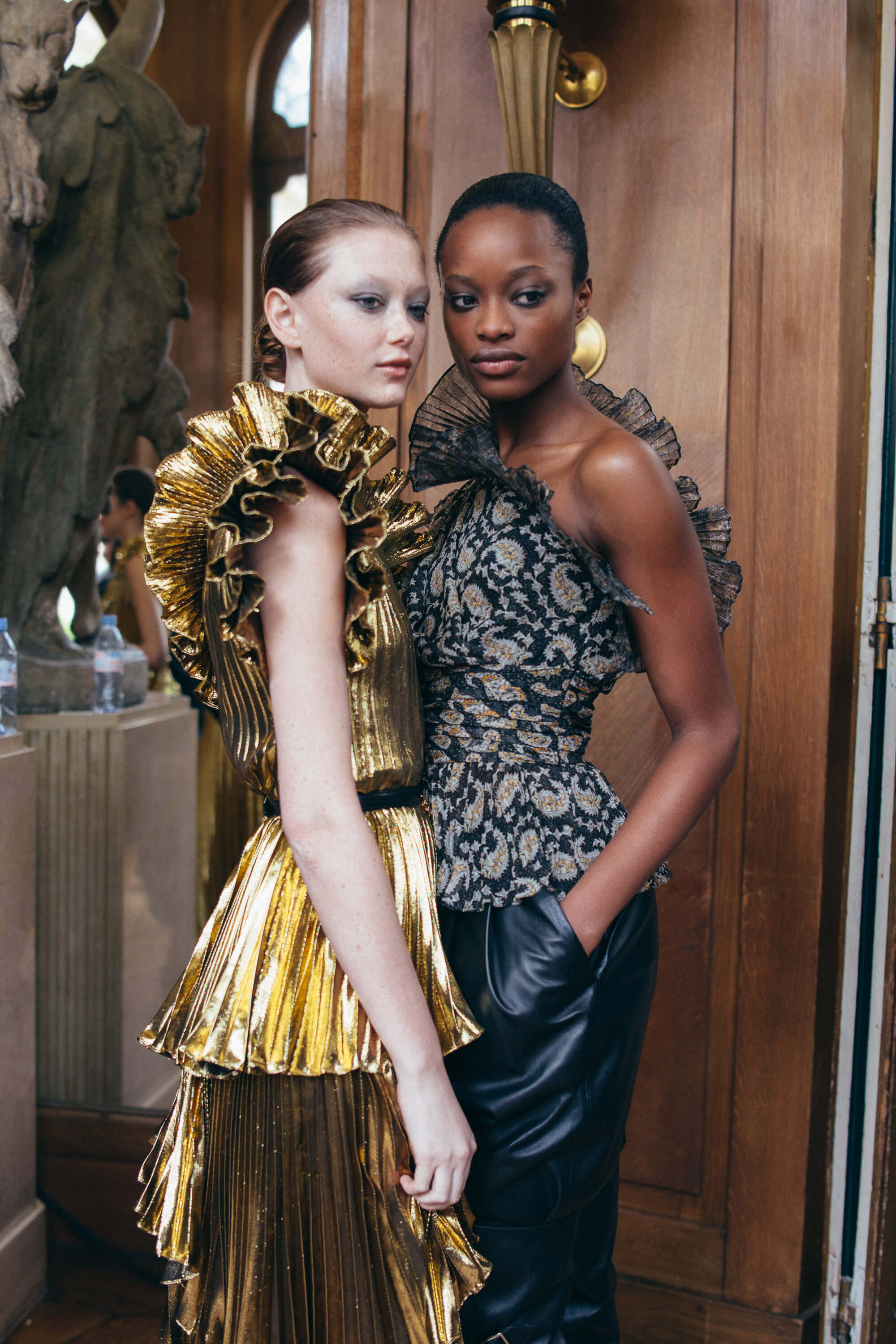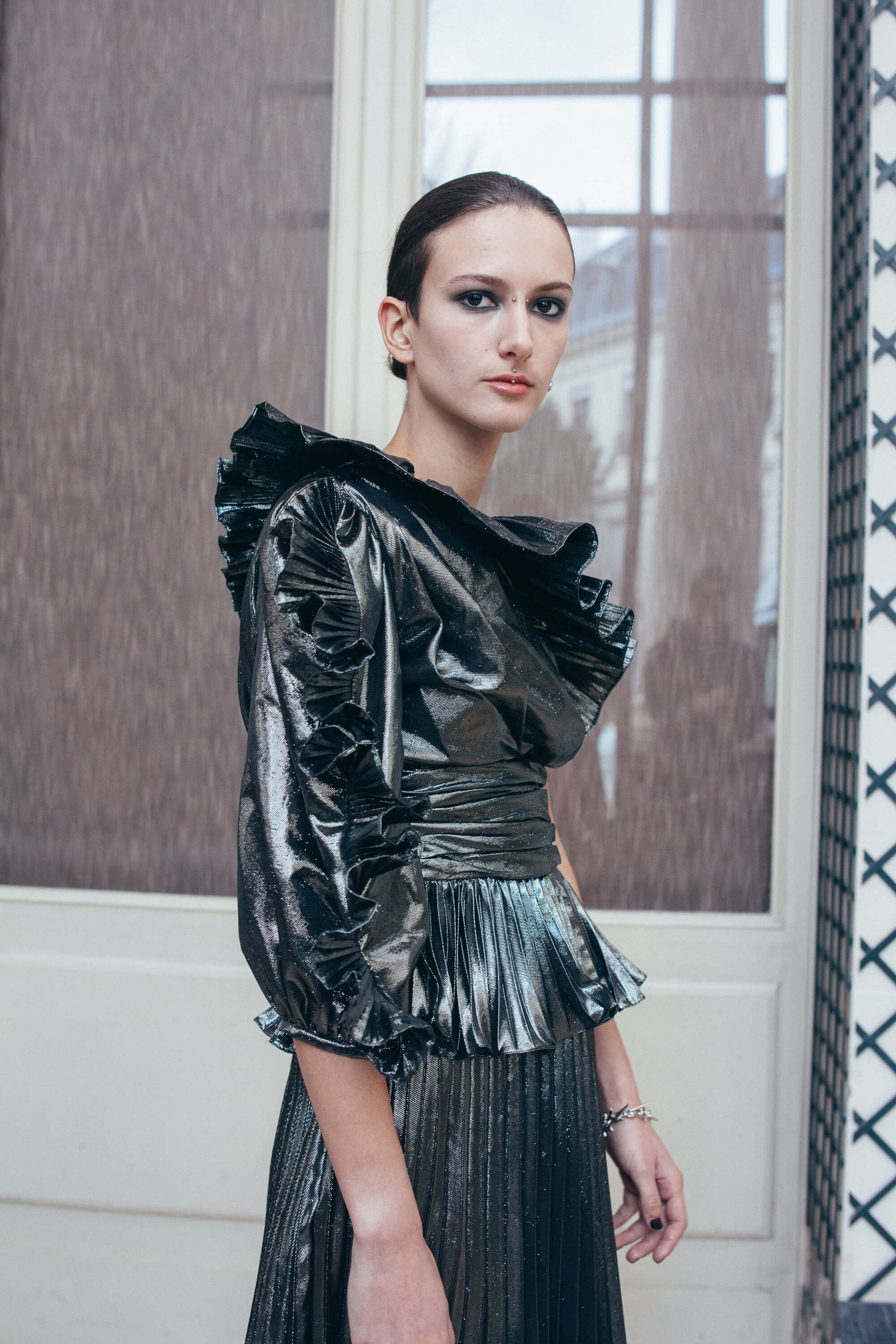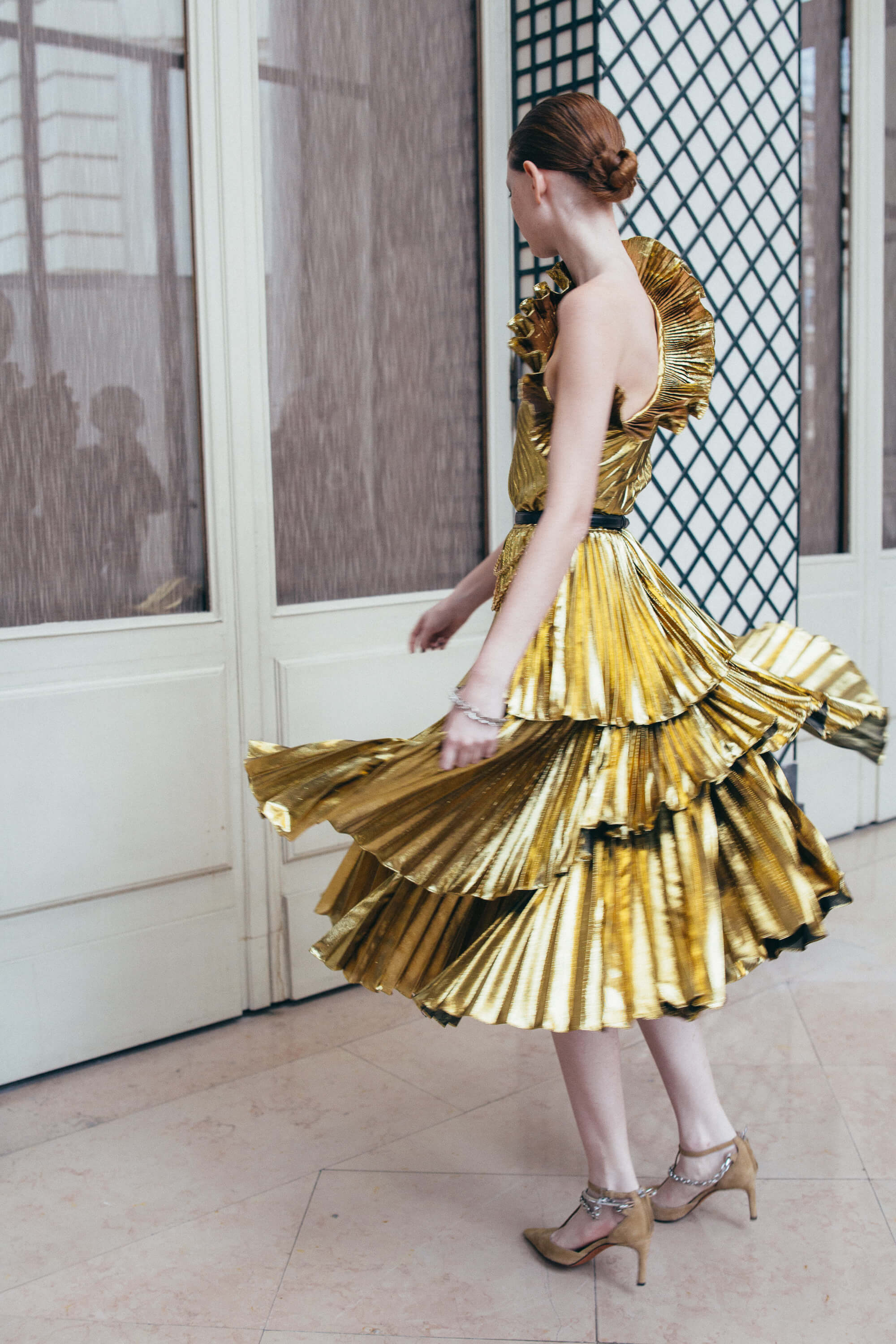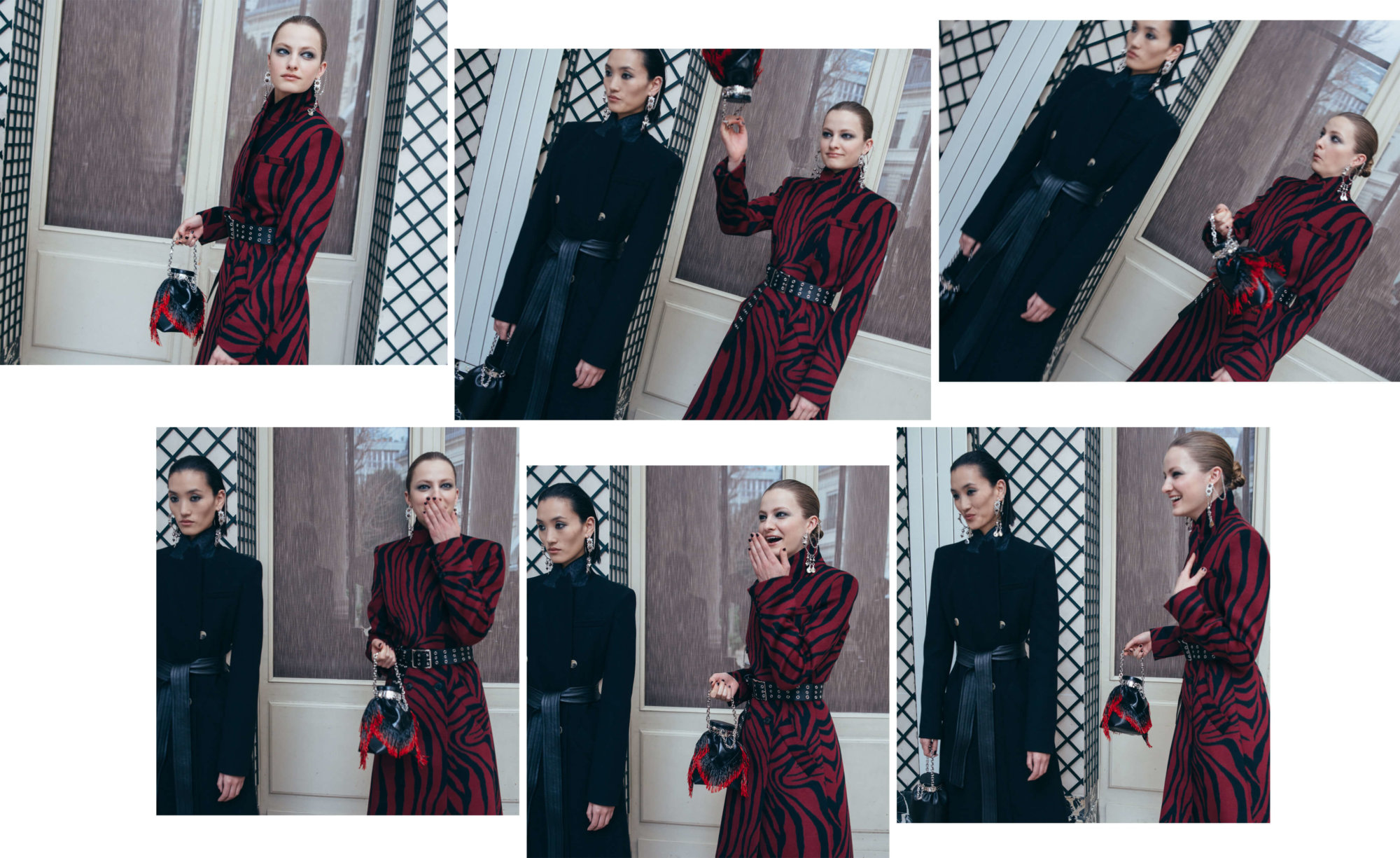 __________
Altuzarra FW19
CLOSE UP
__________
The self-confident spirit of the collection is amplified by low boots and sandals, made gritty thanks to studs, chains, and buckles. The PLAY bag makes its debut on the runway emphasizing the duality of the collection, sensual in a natural way but exaggerated at the same time. The golden embroidery and the comfortable shapes enhance the woman's abilities, who today more than ever must feel at her best in an era that changes quickly.
.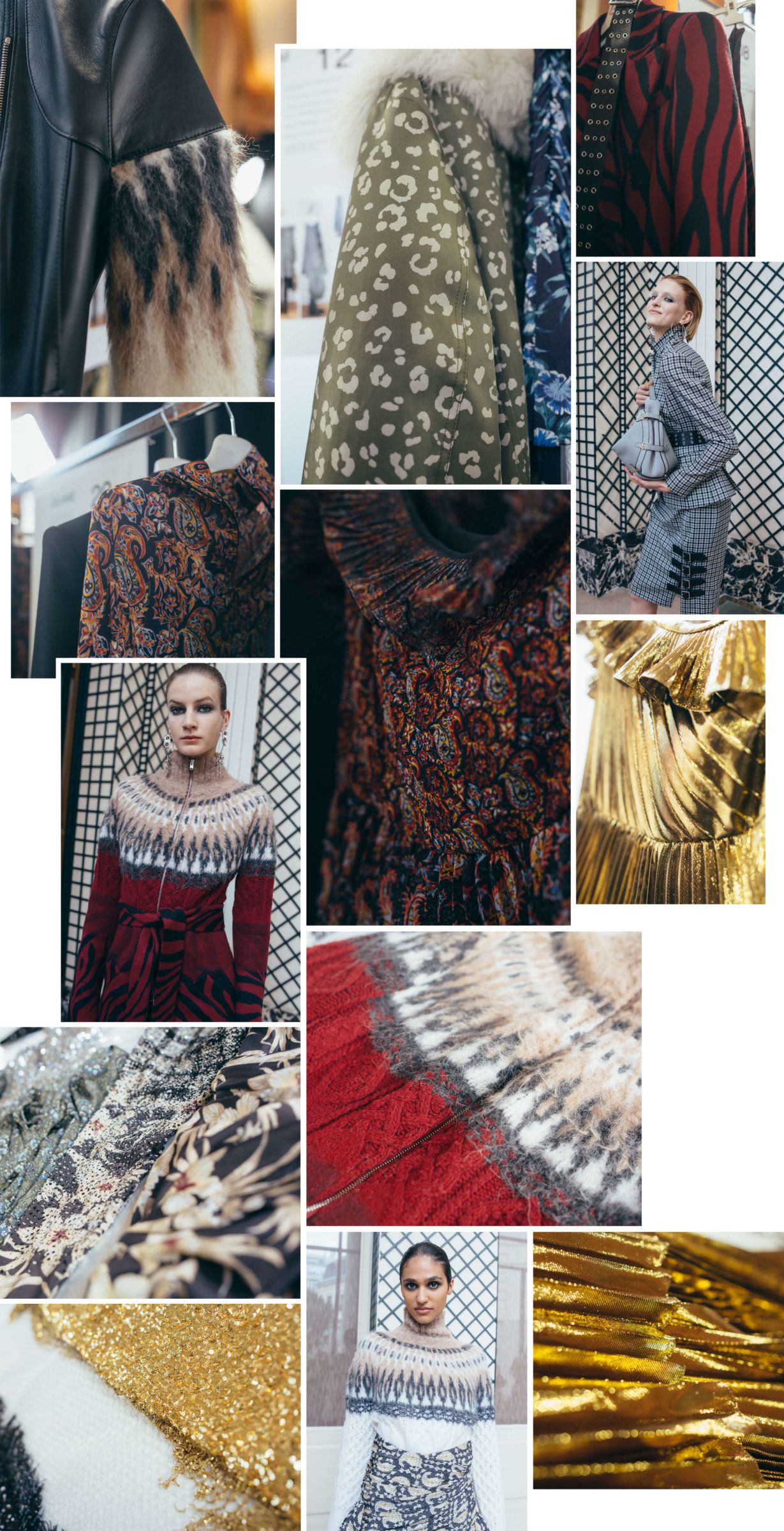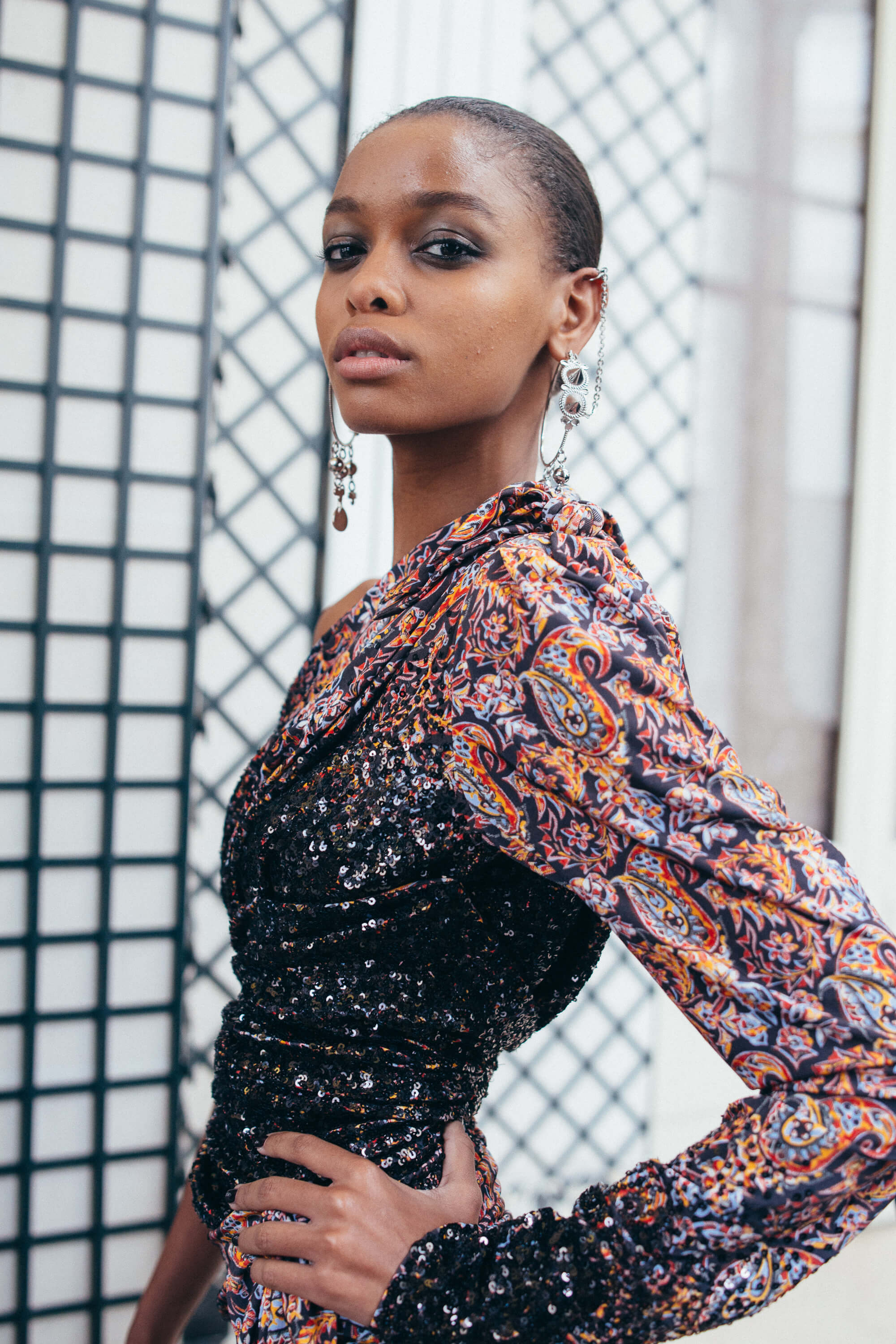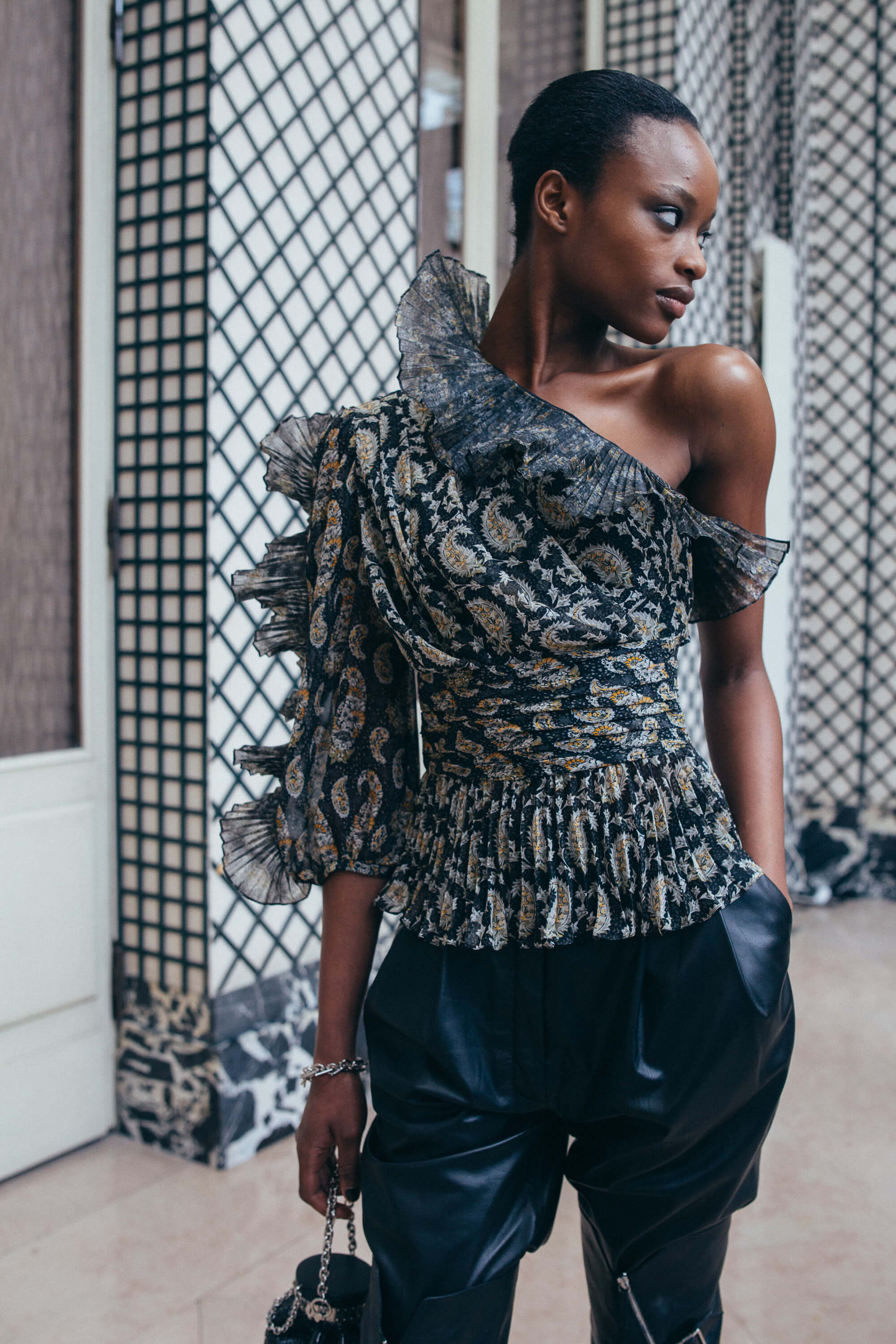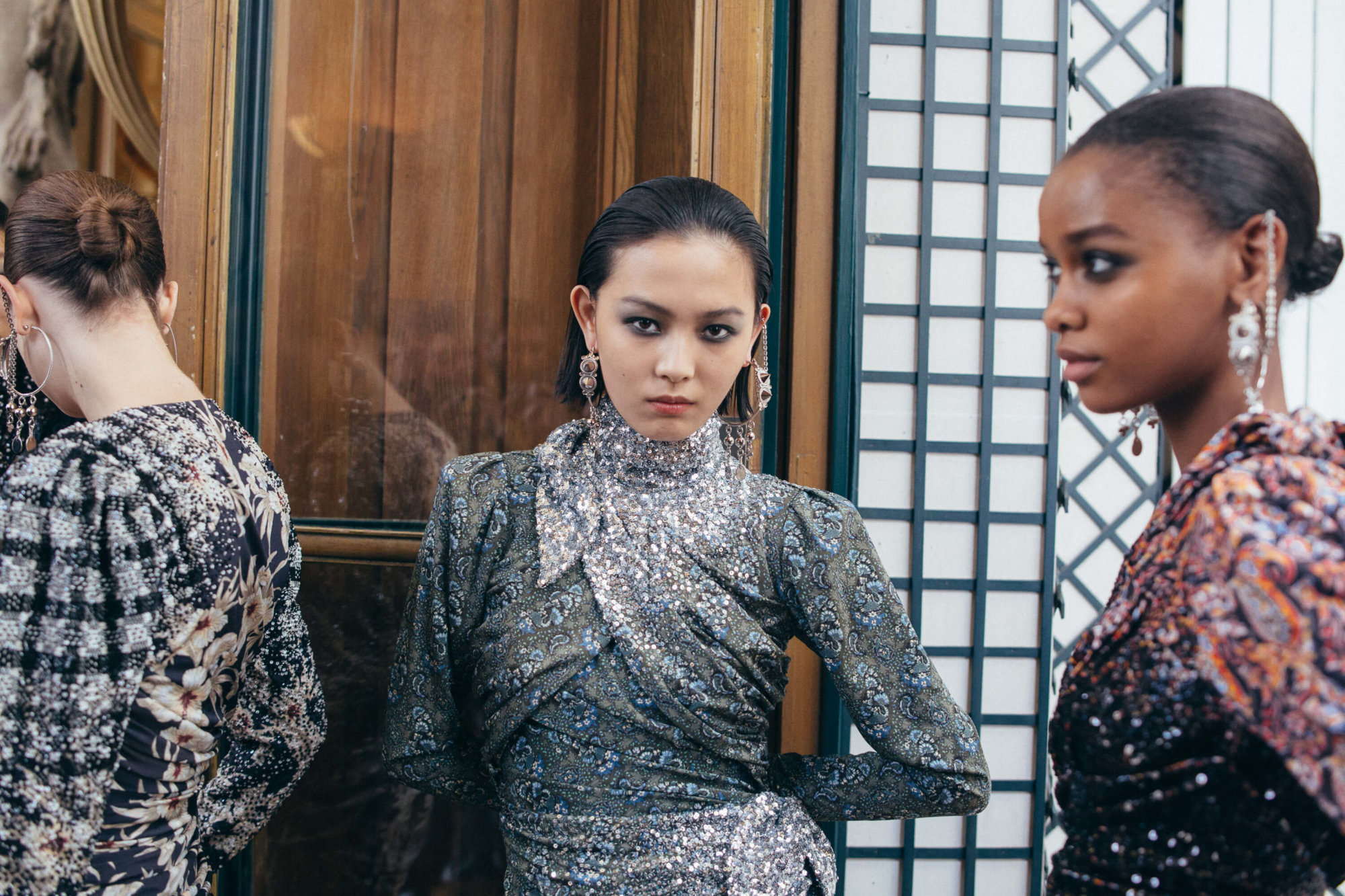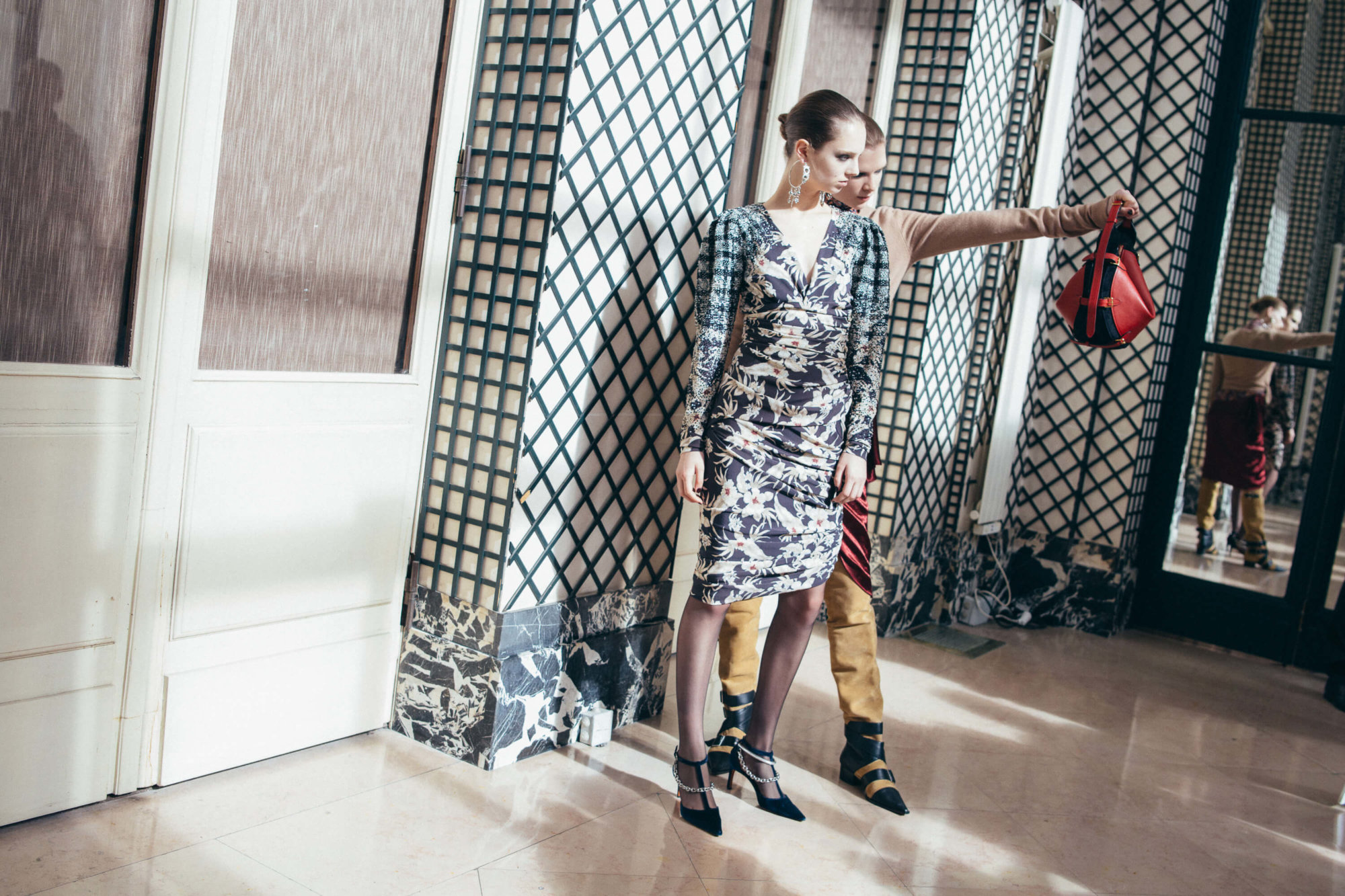 __________
Altuzarra FW19
OUR FAVORITE LOOKS
__________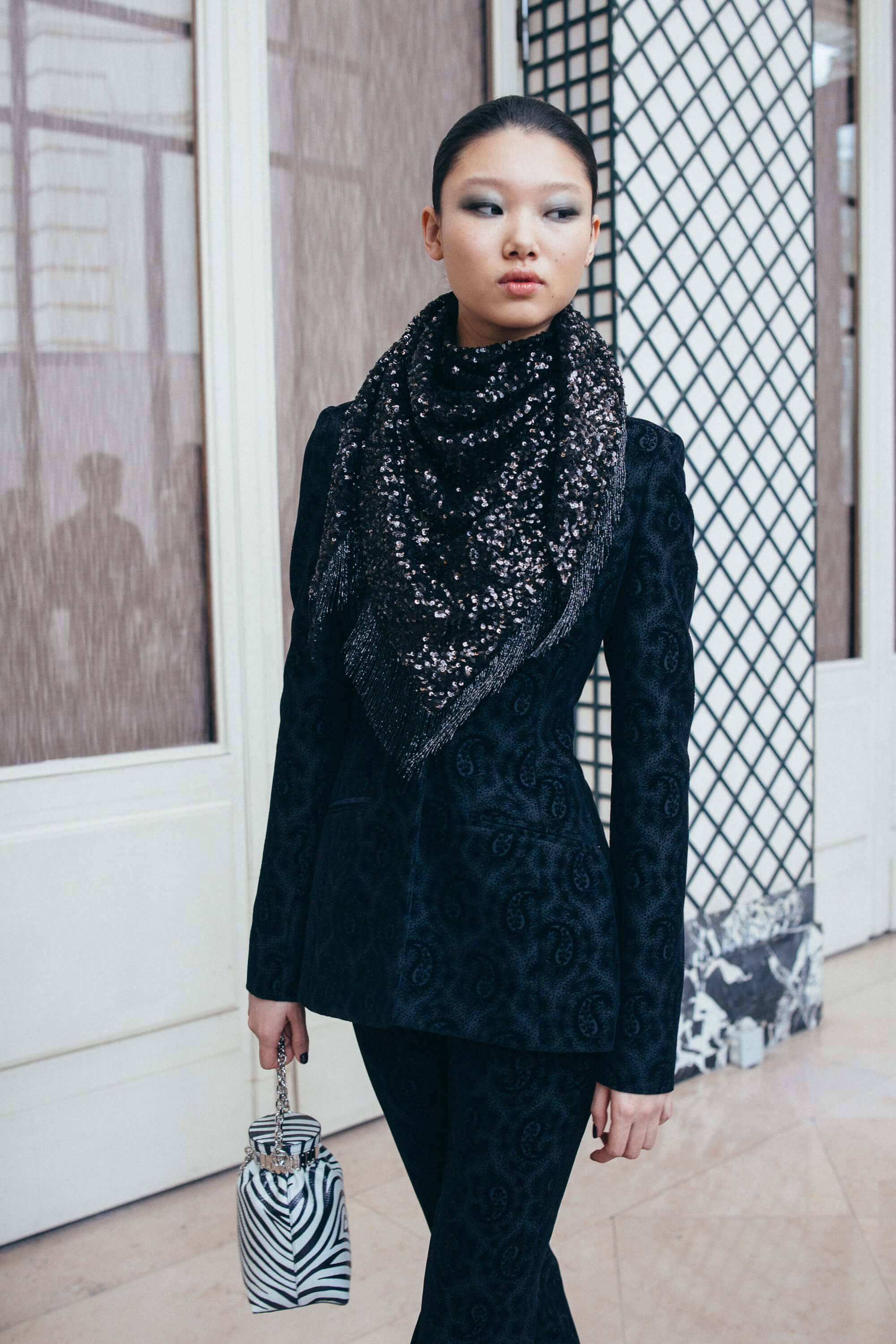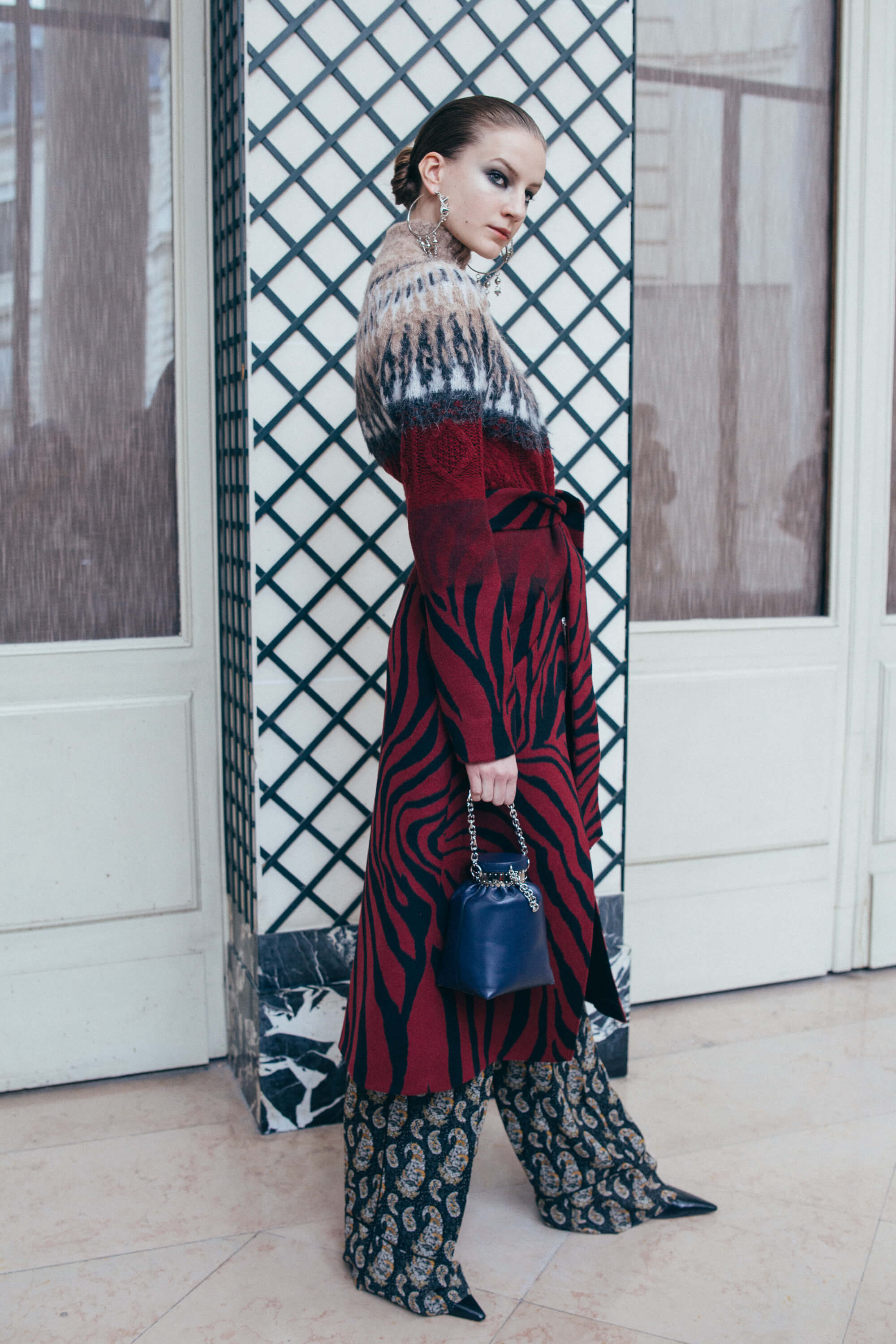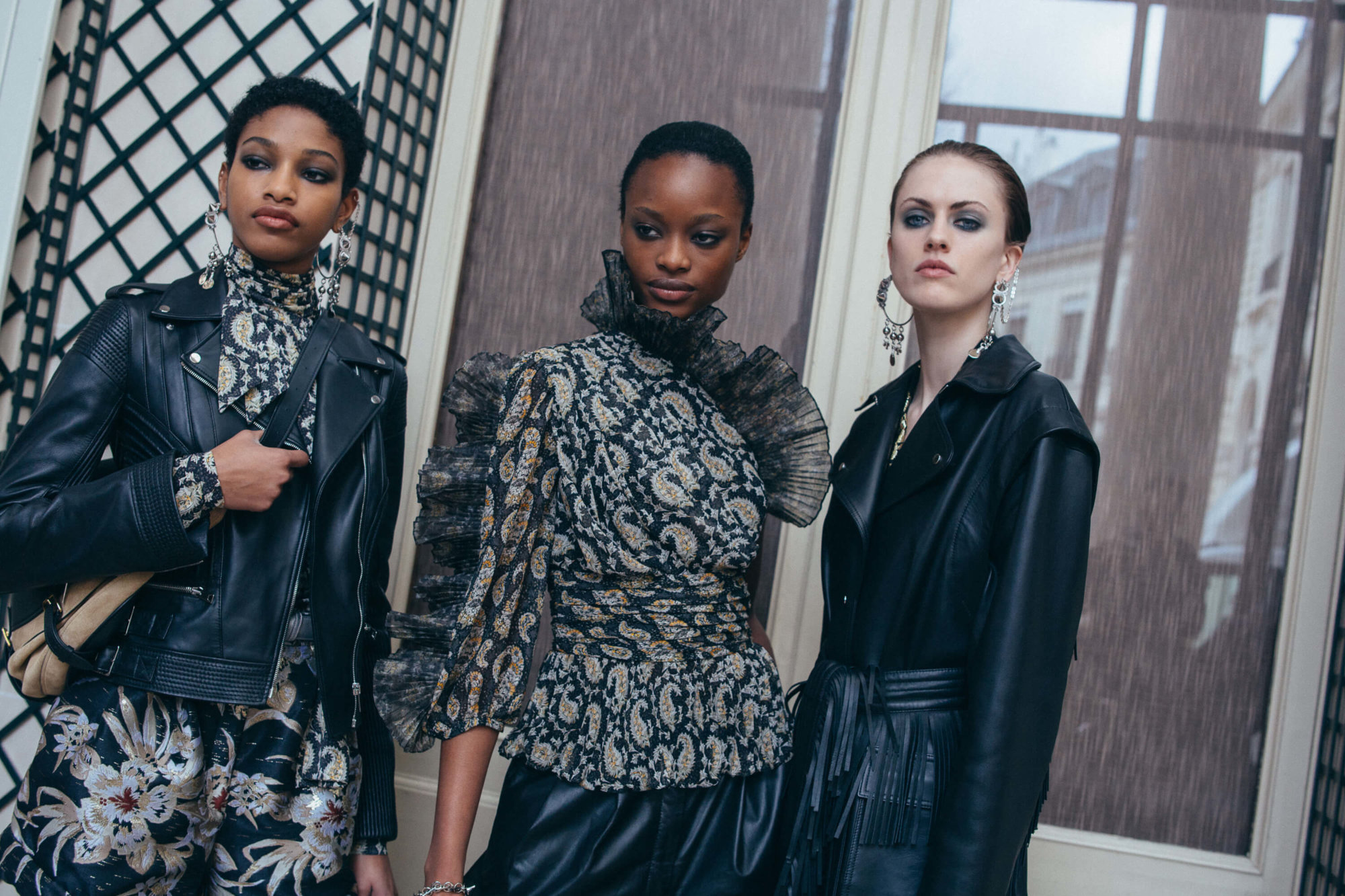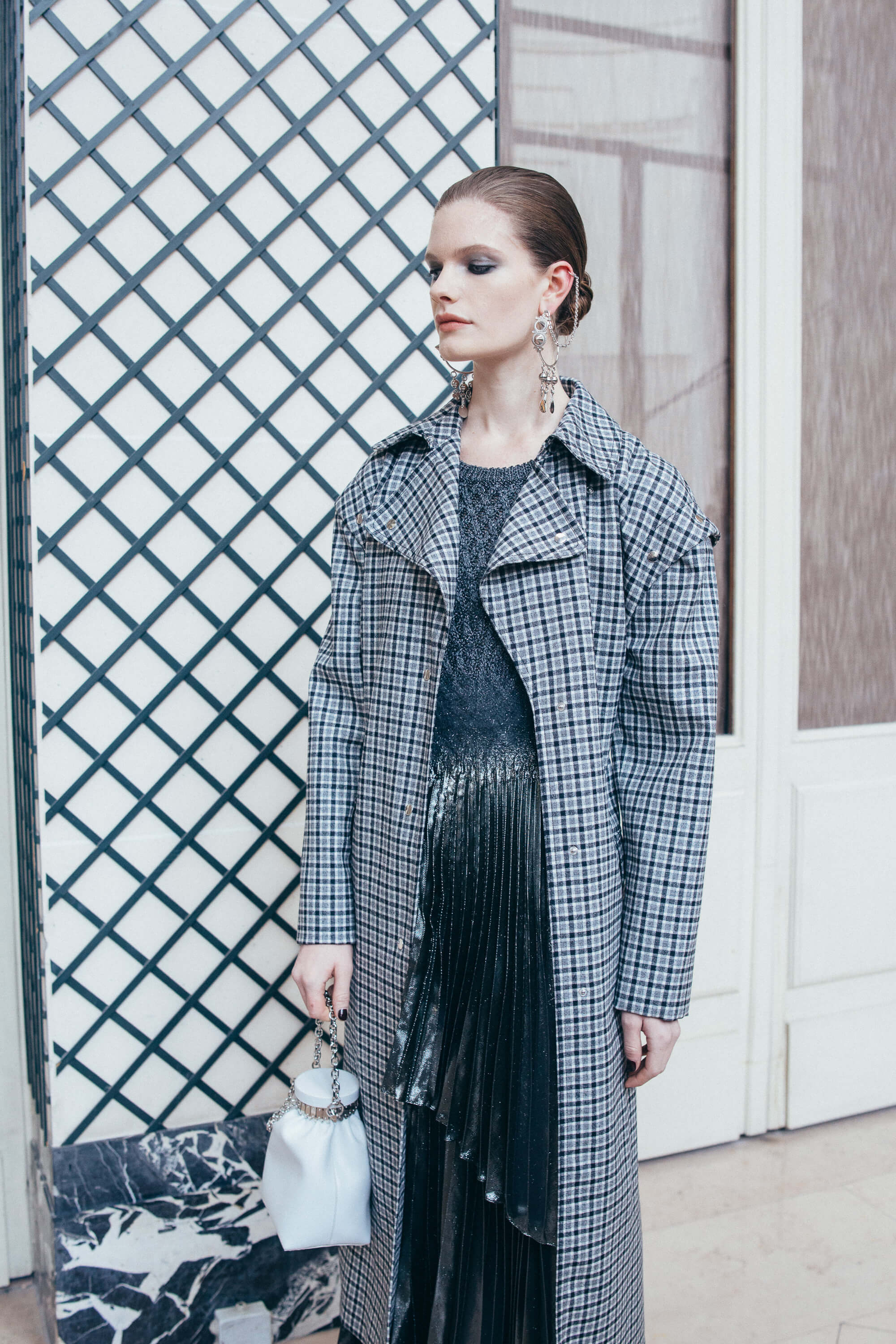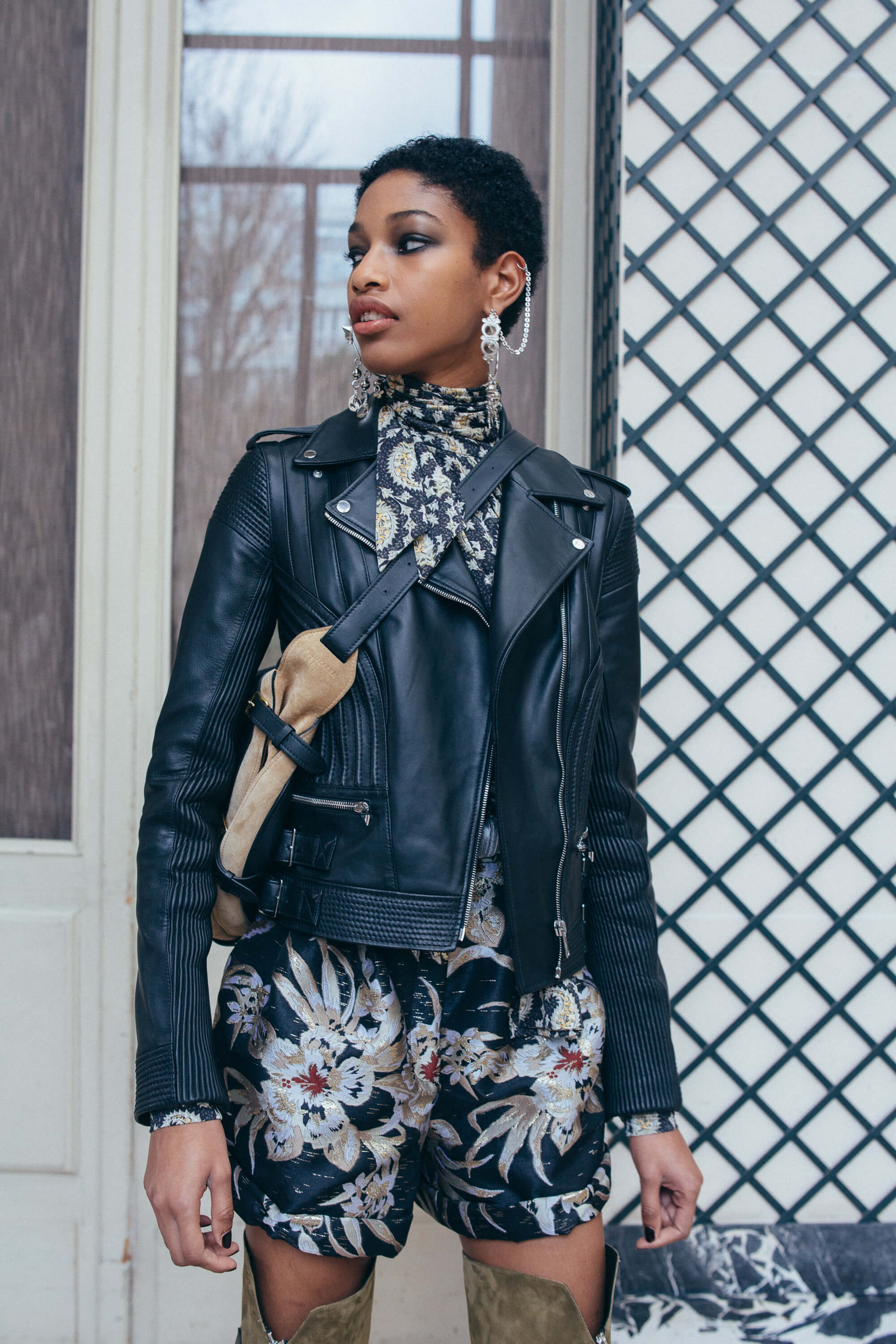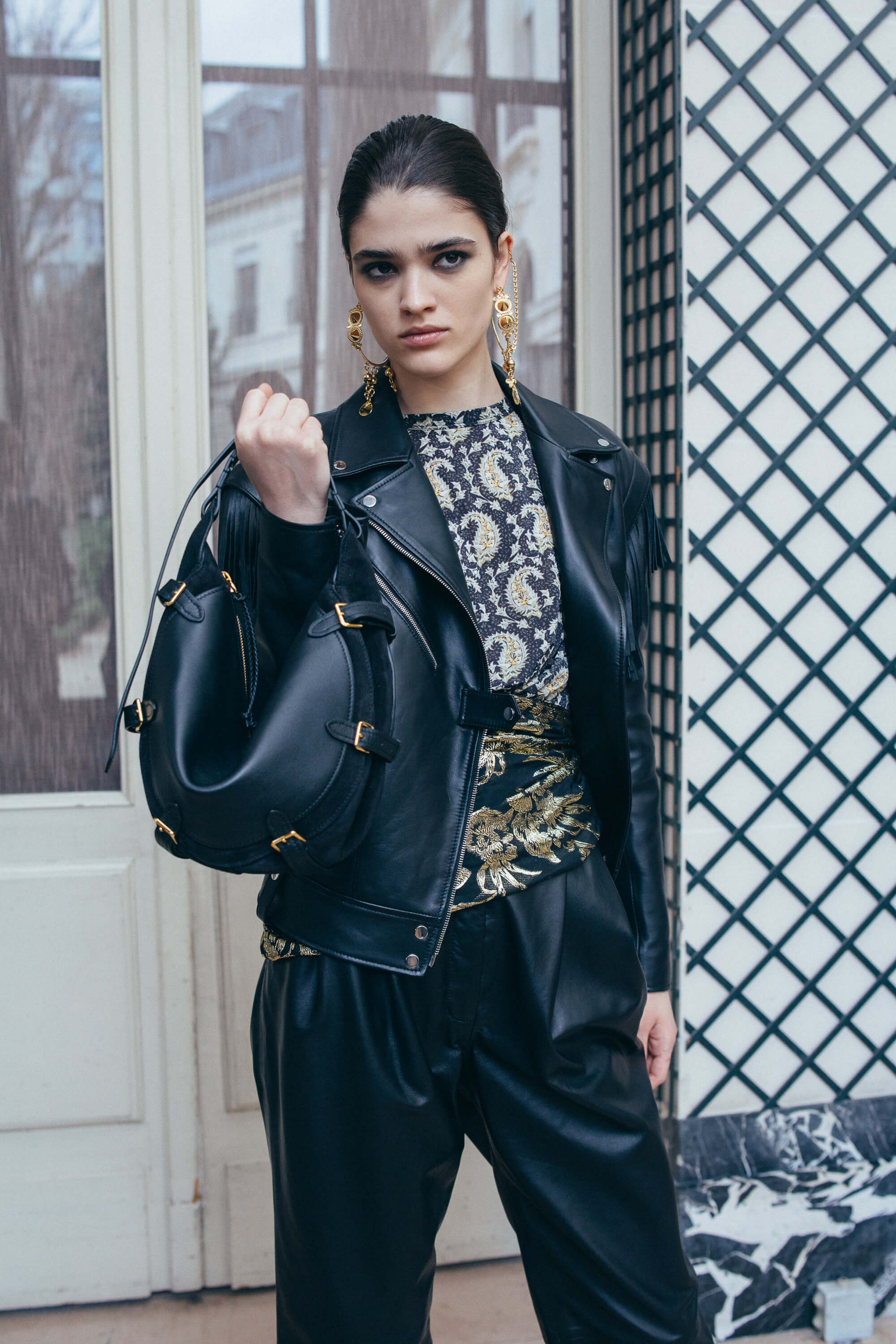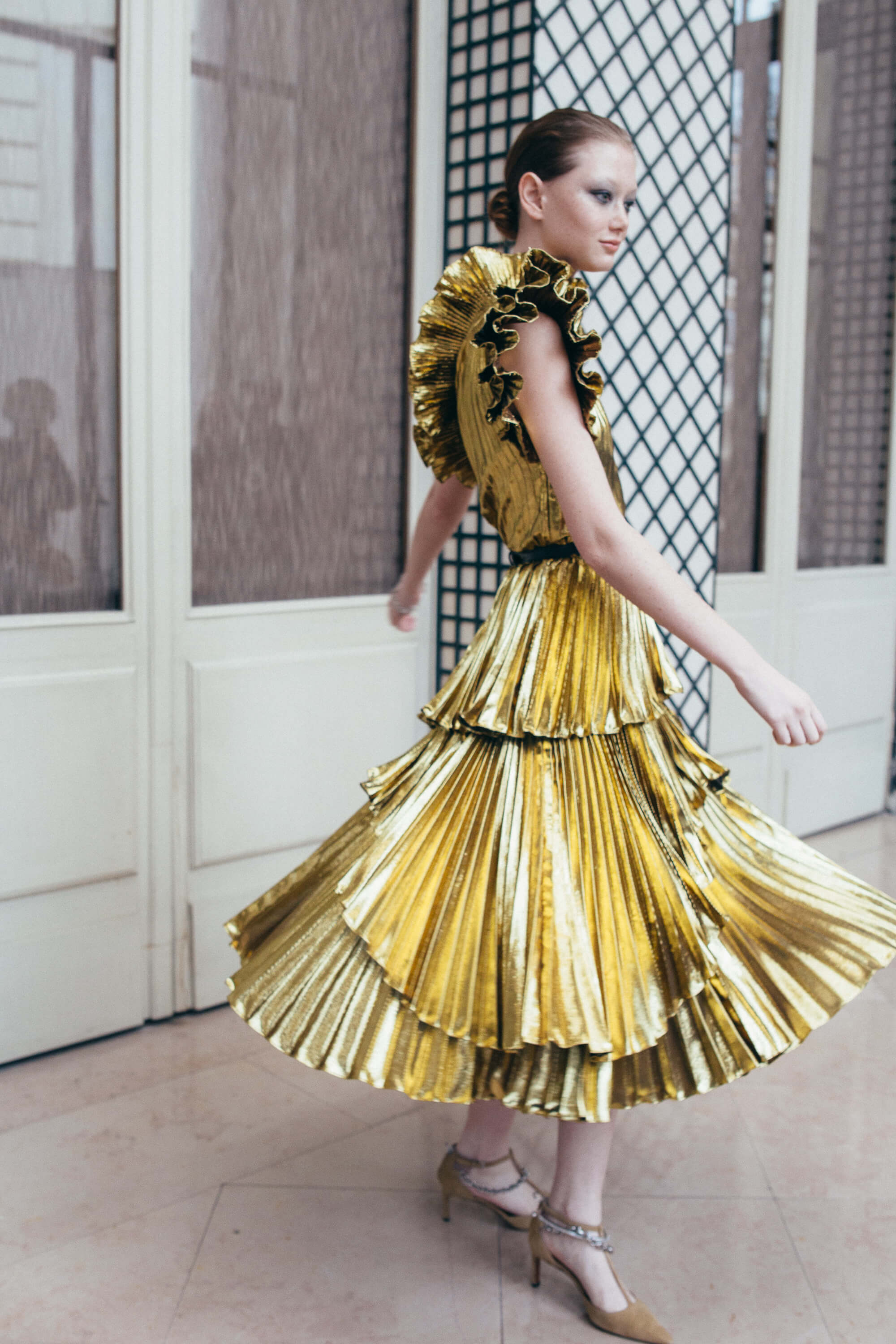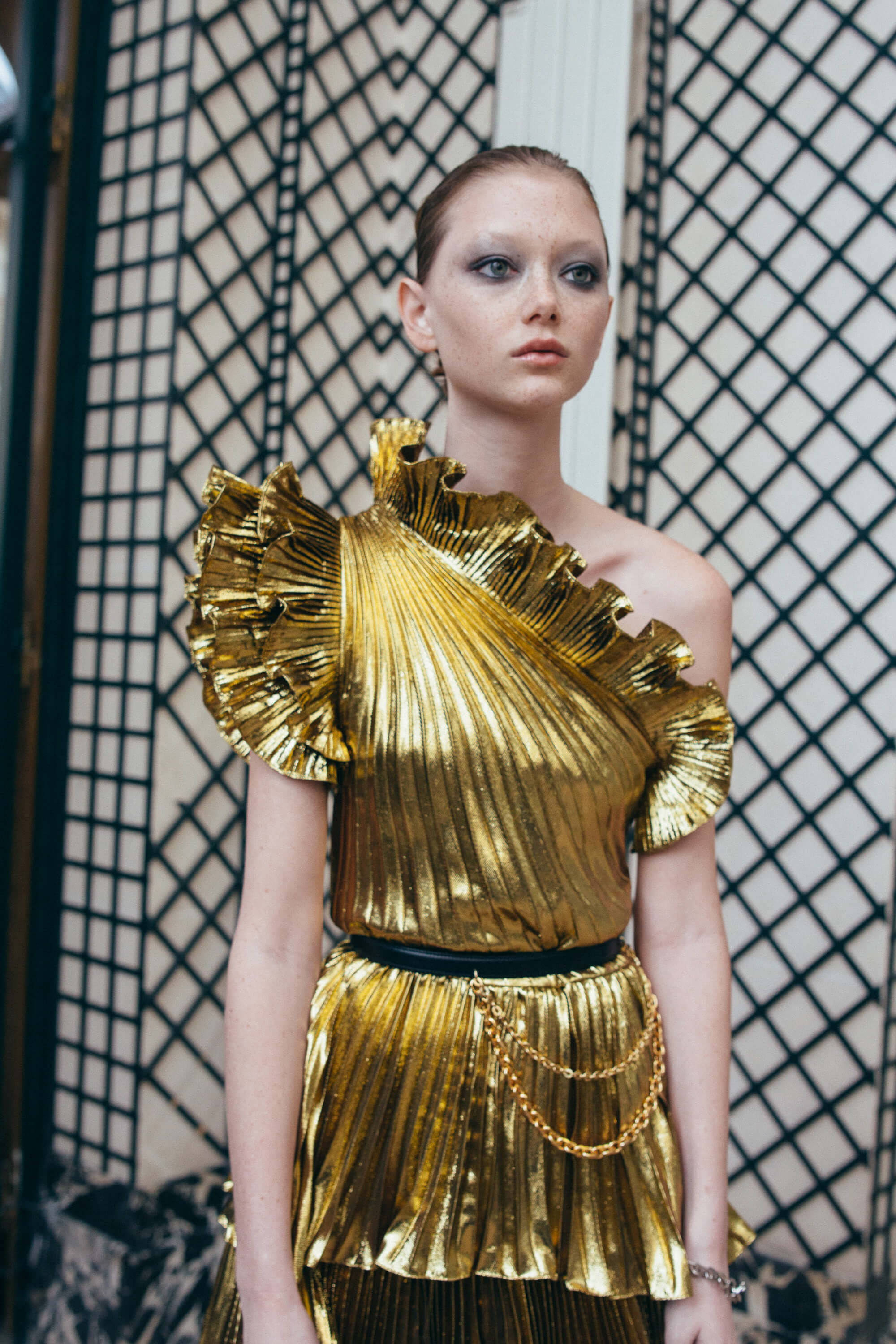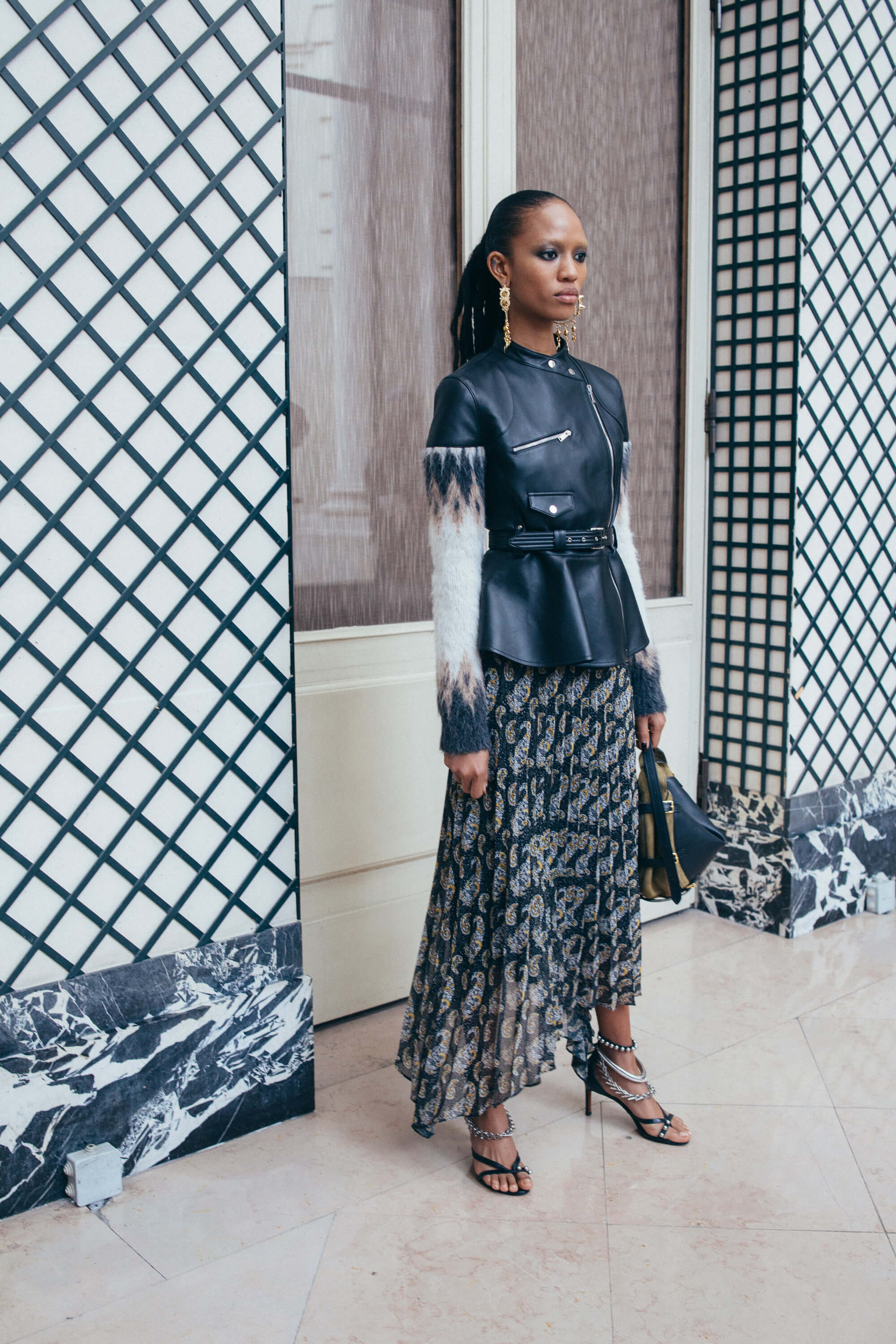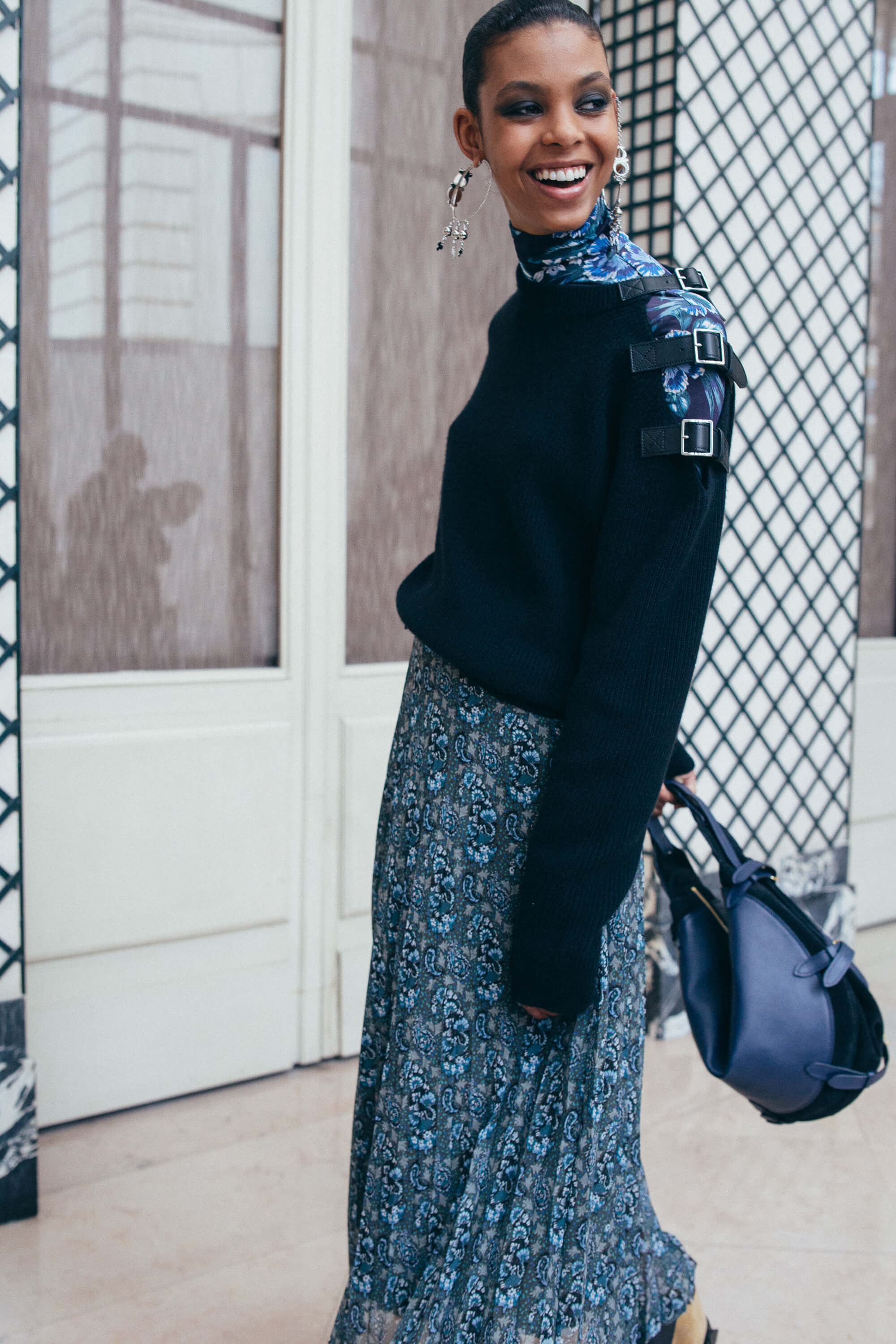 __________
Altuzarra FW19
BEAUTY
__________
If black is the main color of the collection, even beauty is inspired by the strength of this shade. For the base, the MAC Cosmetics makeup artists applied Studio Welterweight Concealer. The focus instead is the eyes, where they applied the Smolder Eye Kohl, both on the upper and lower lashes. The product was then blurred to create a transparent eyeshadow over the entire eyelid. Lastly, the eyes were emphasized with the Brushstroke Liner, applied on the upper eyelashes. The last step is the lips, where they applied the Poder Kiss Lipstick in Sultry More.