Home, sweet home. The one that welcomes us when we return from a long day, synonymous with family, warmth, calm, and comfort. All these concepts work as an inspiration for Alexandra Moura for the FW22 collection, all more current than ever in the post-lockdown era when we begin to go out of homes to return to life. Also fashion-wise.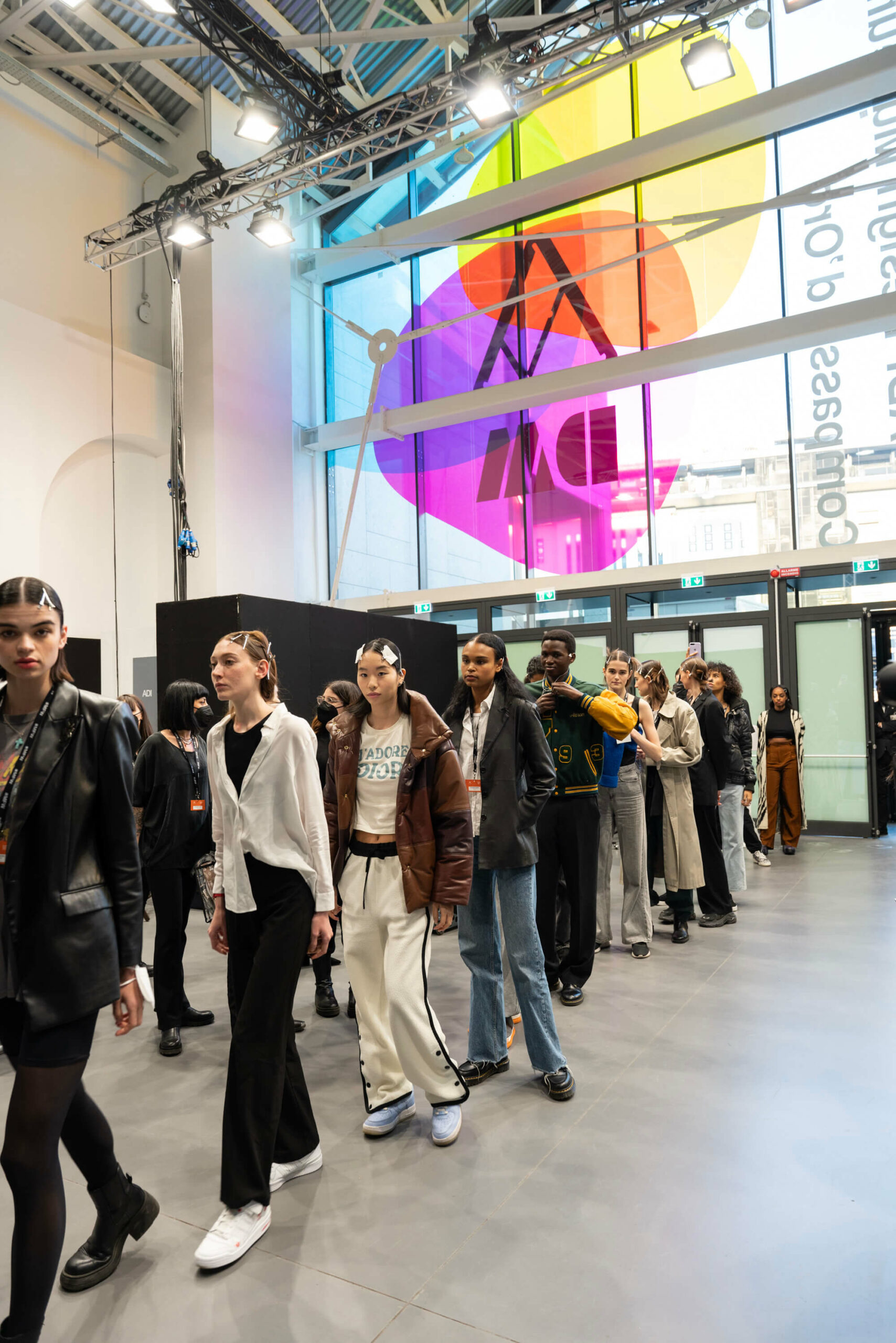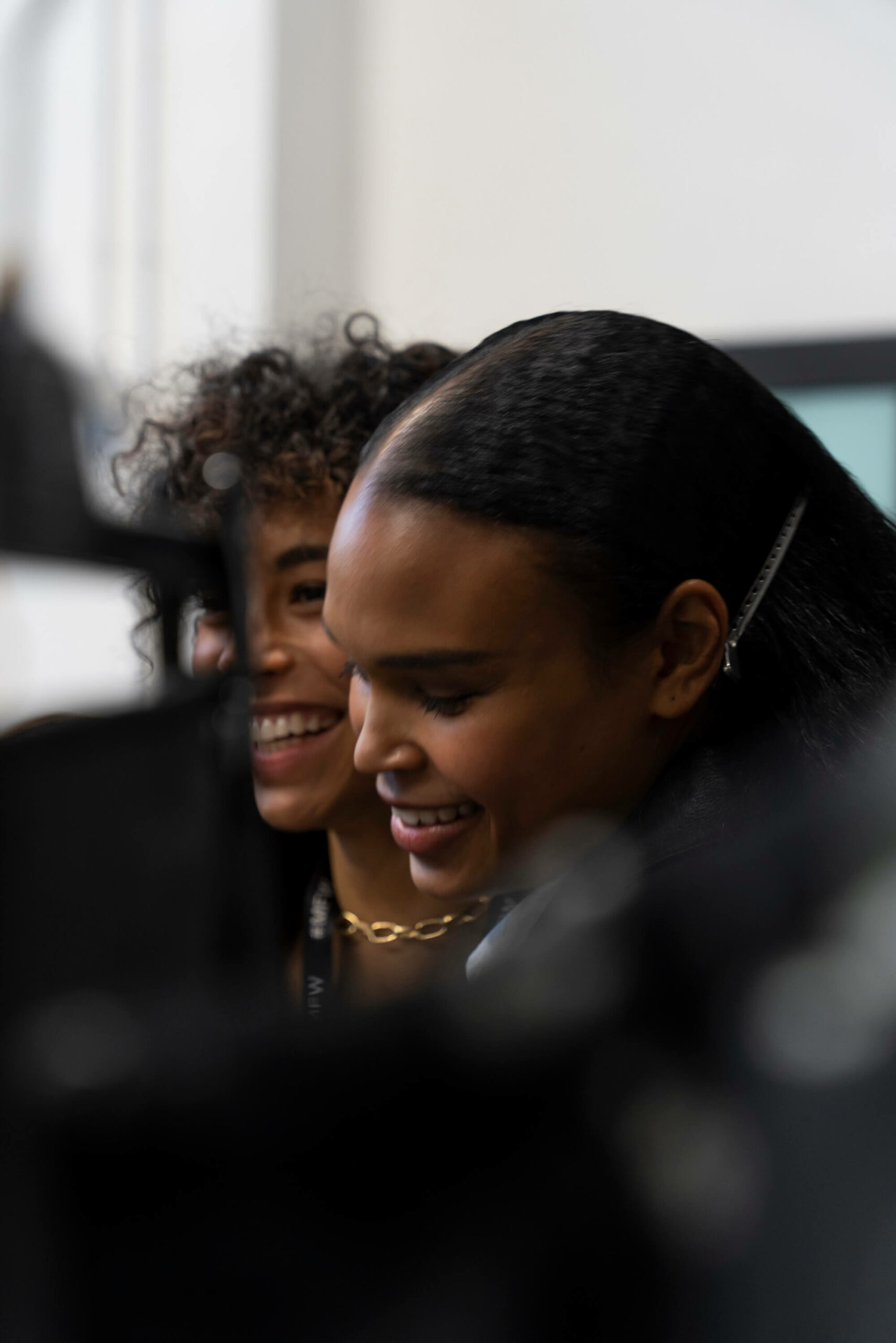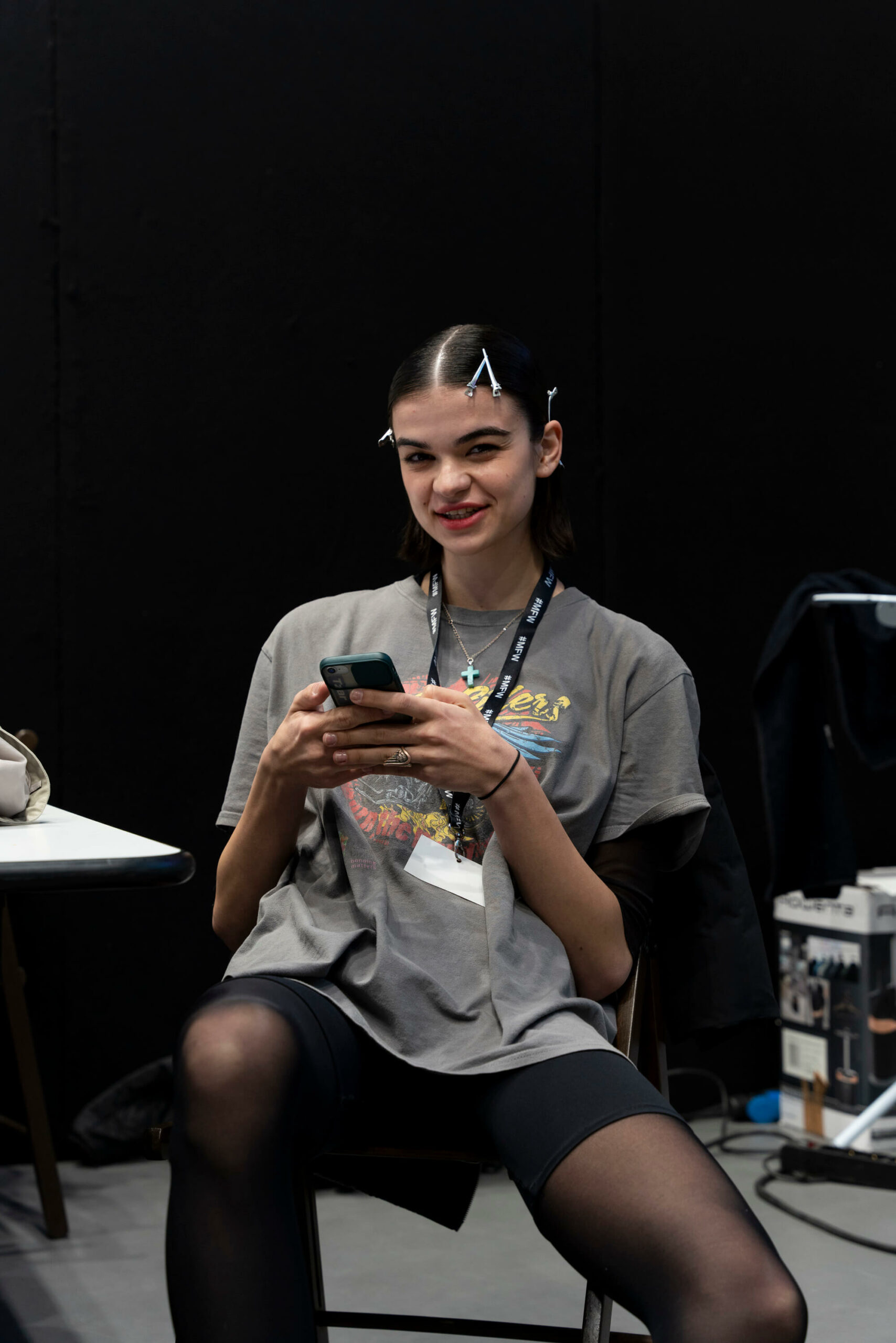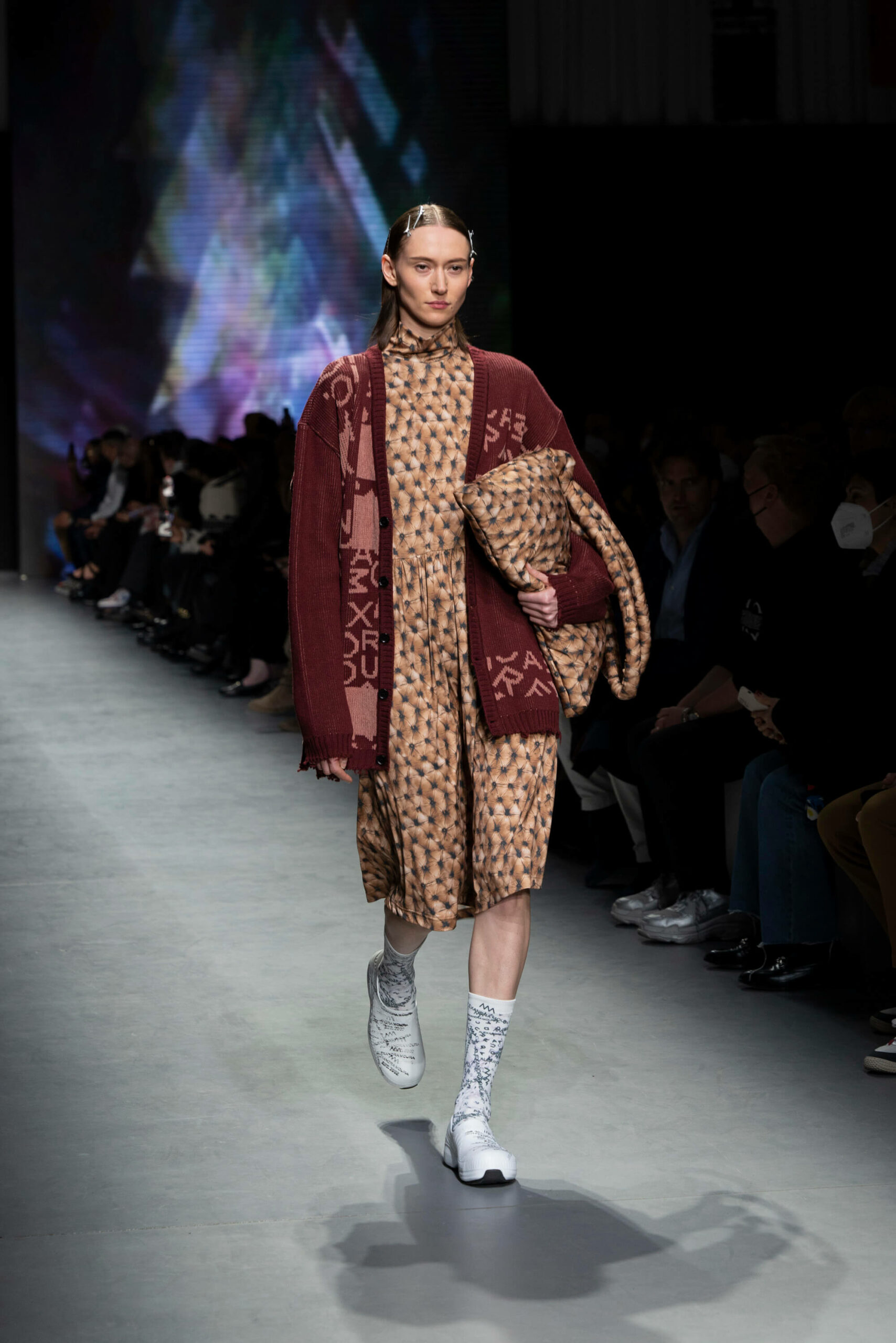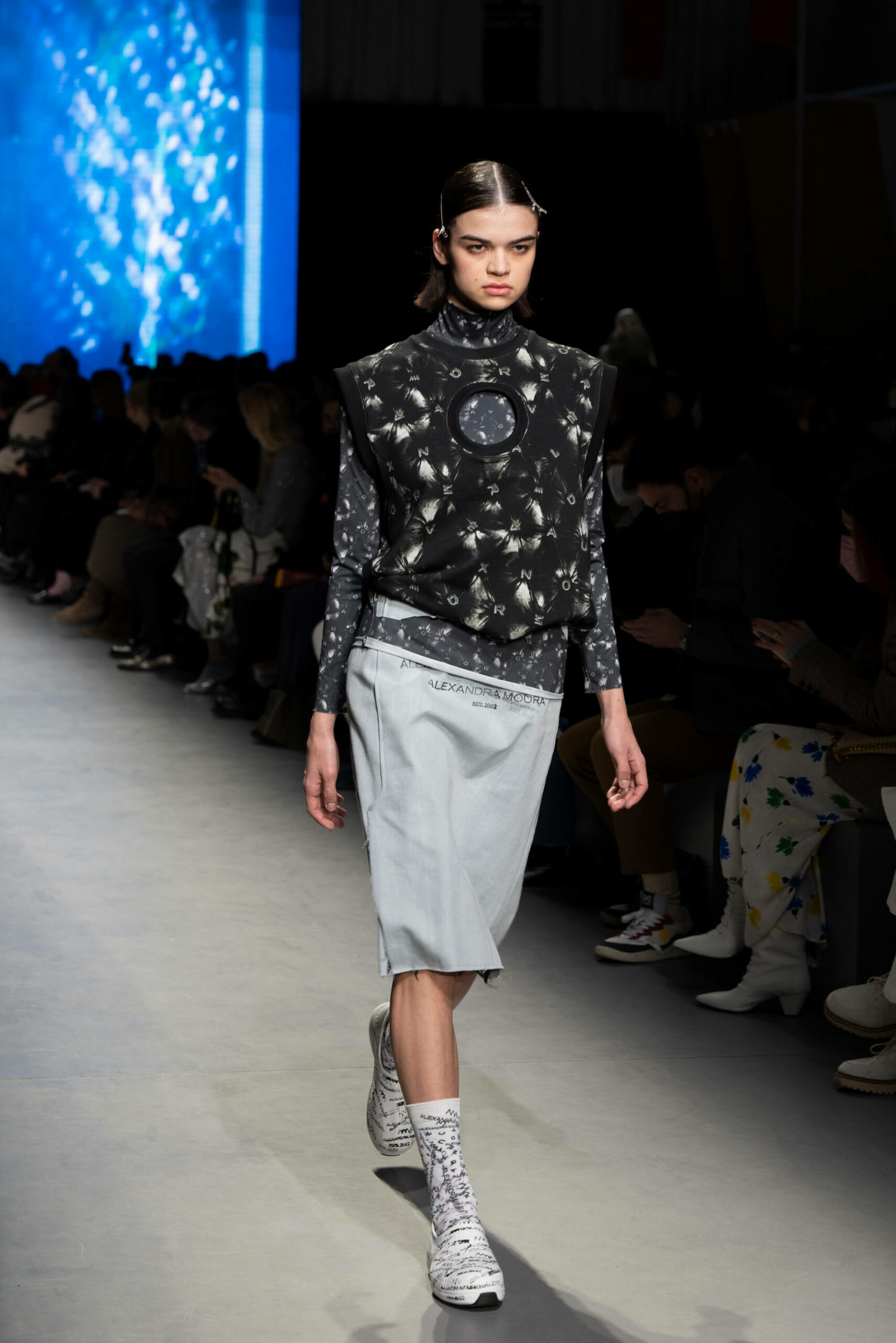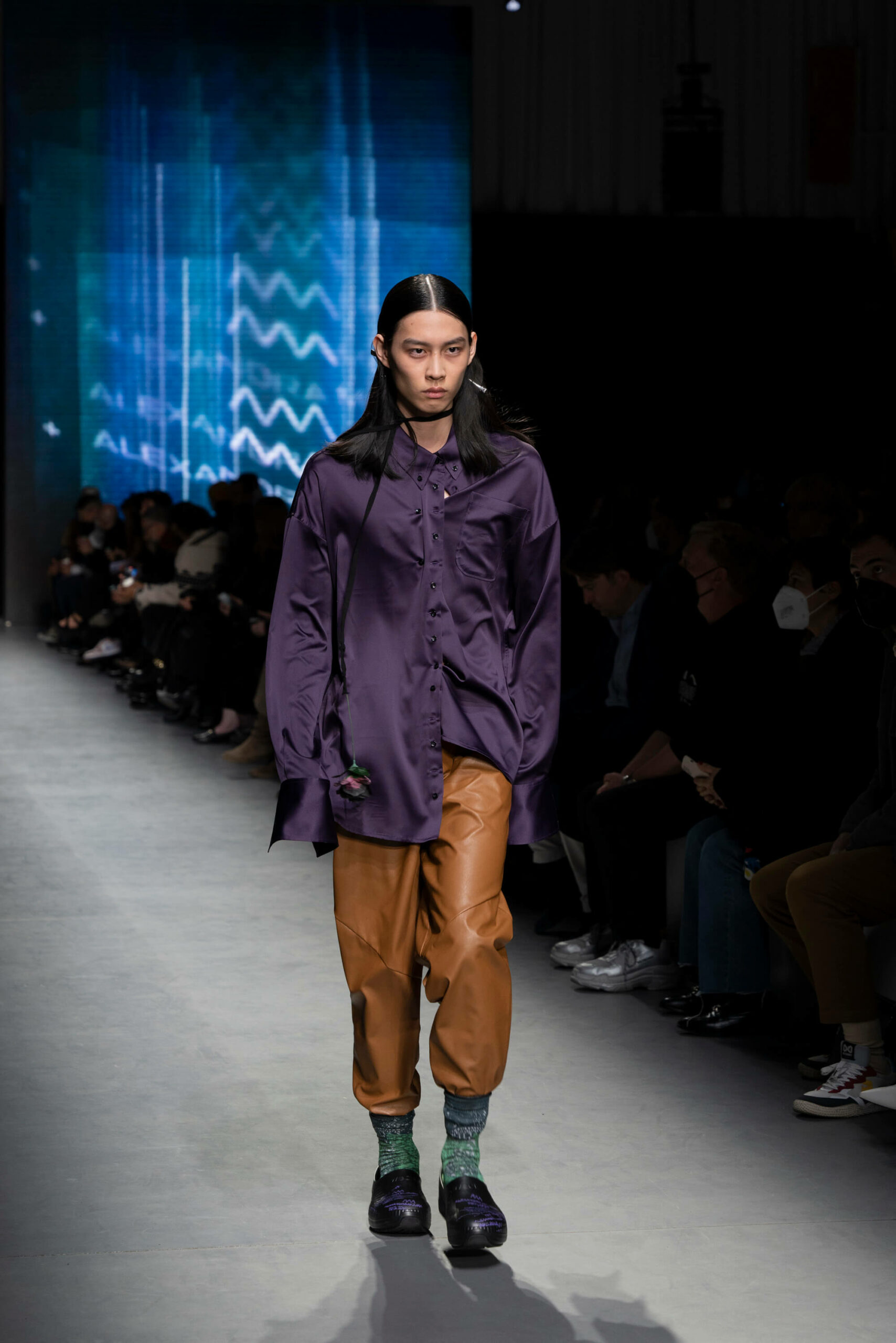 Alexandra Moura FW22
MOODBOARD
For this collection, the designer takes to the runway all those elements typical of the domestic space, with oversized looks for both women and men that give the idea of comfort. Soft suits, light dresses, sweatshirts, jackets, and cardigans with a loose fit dominate the runway.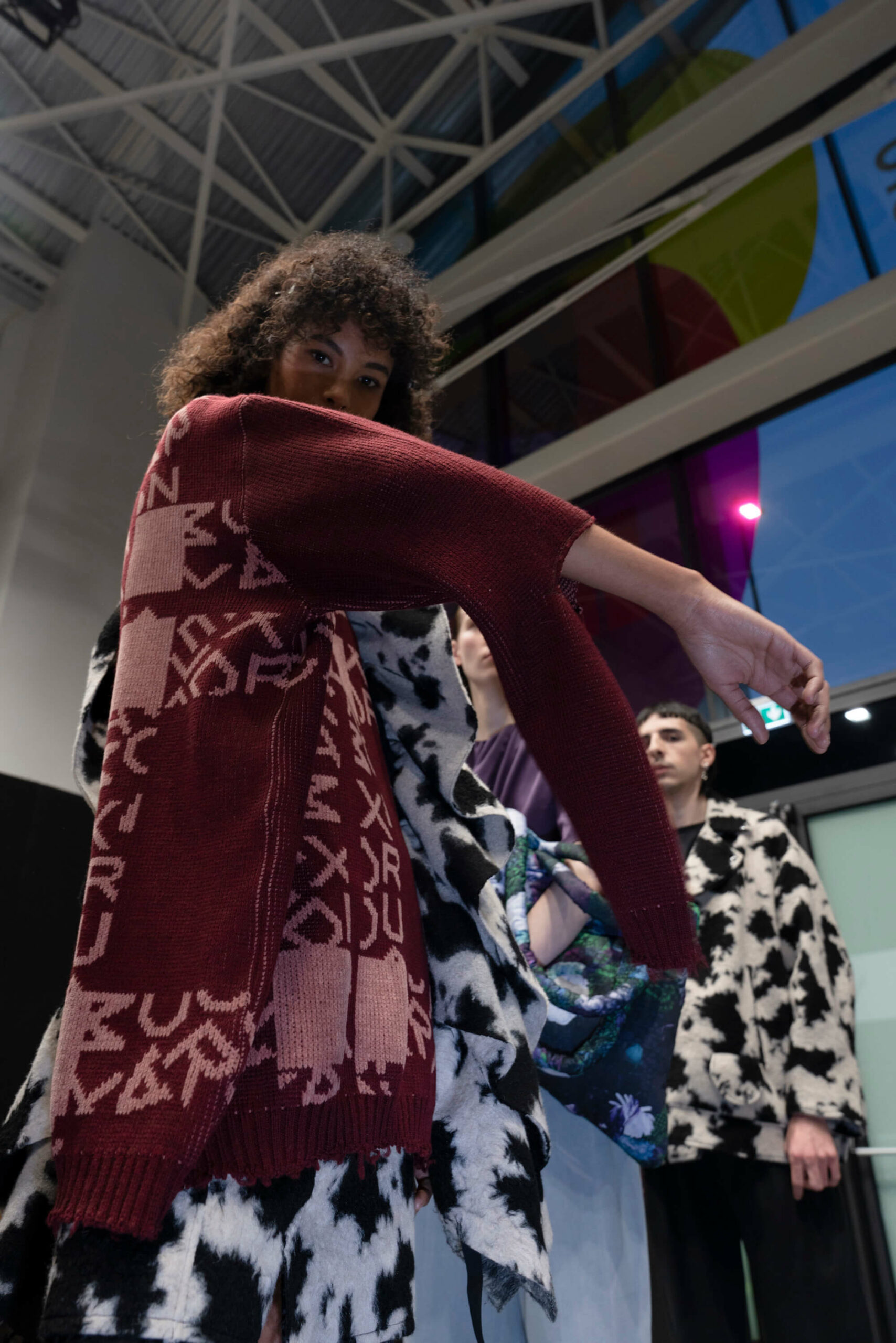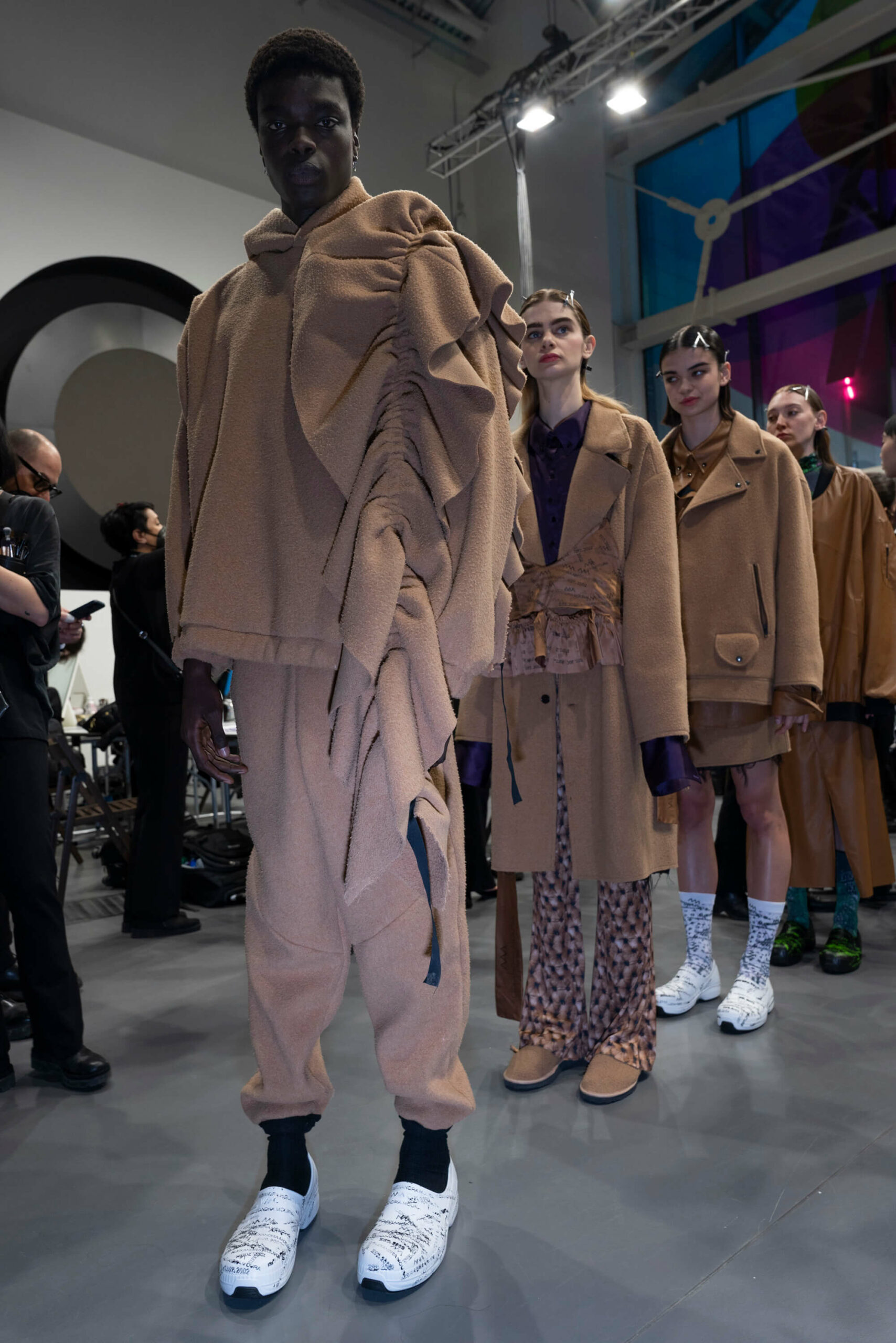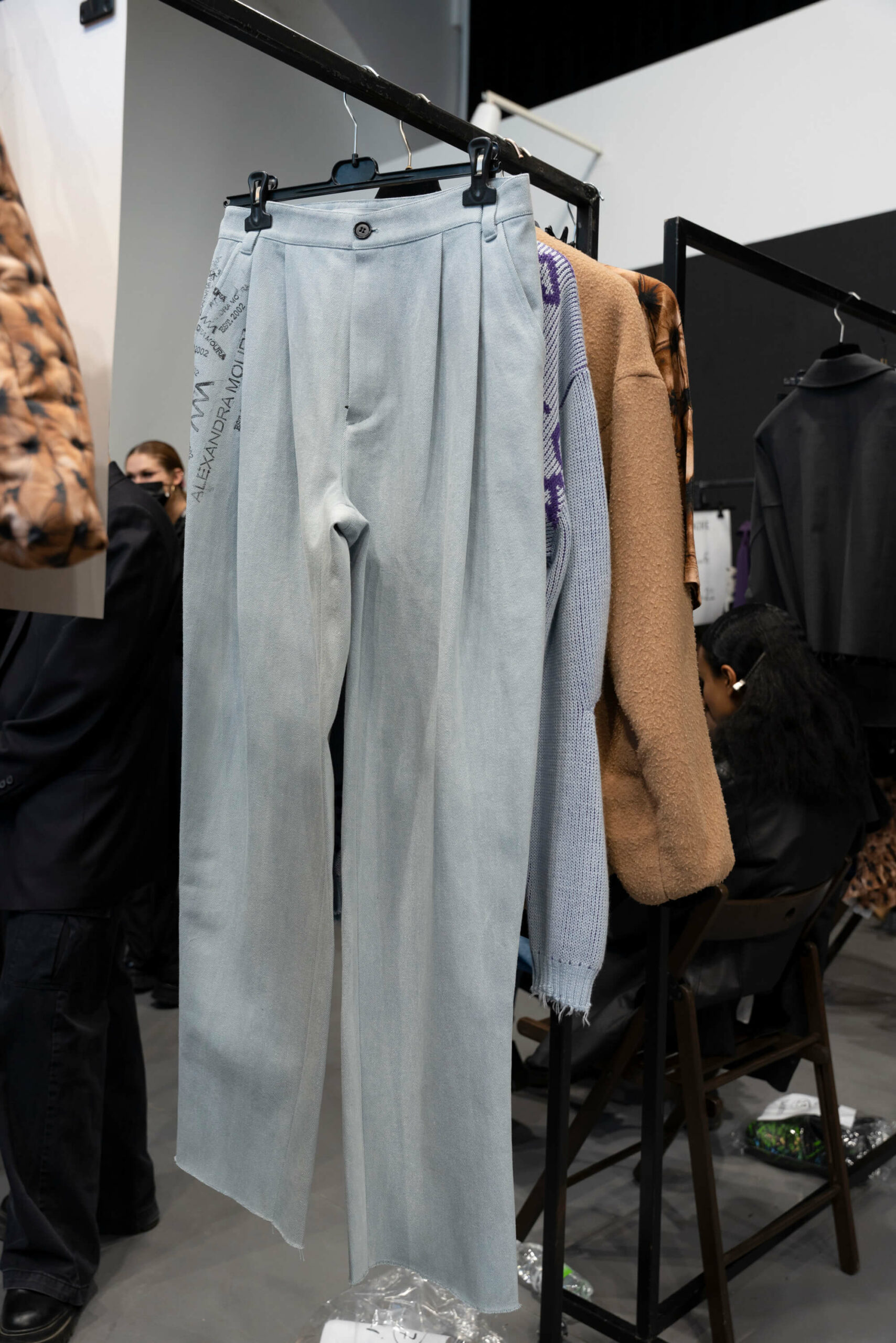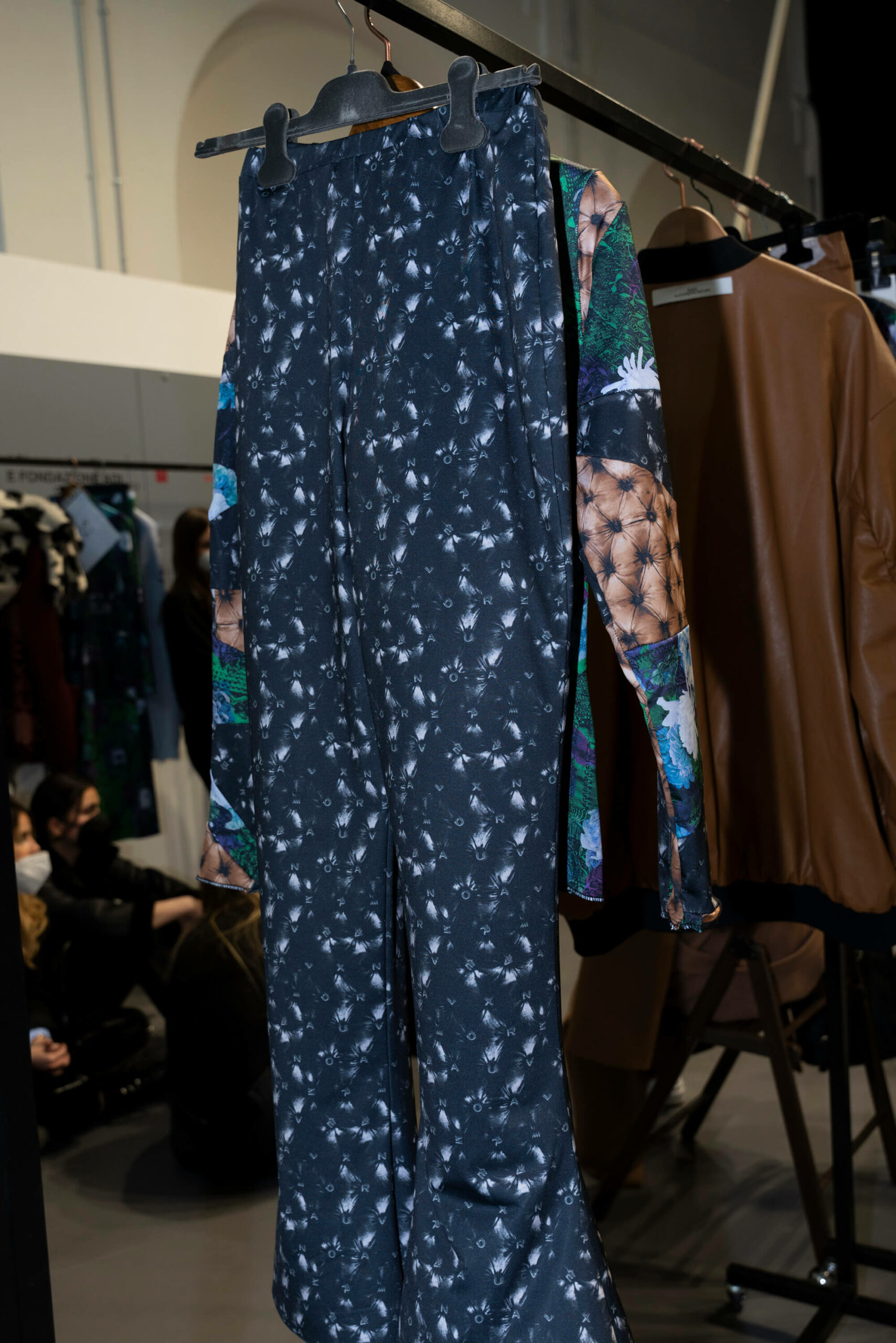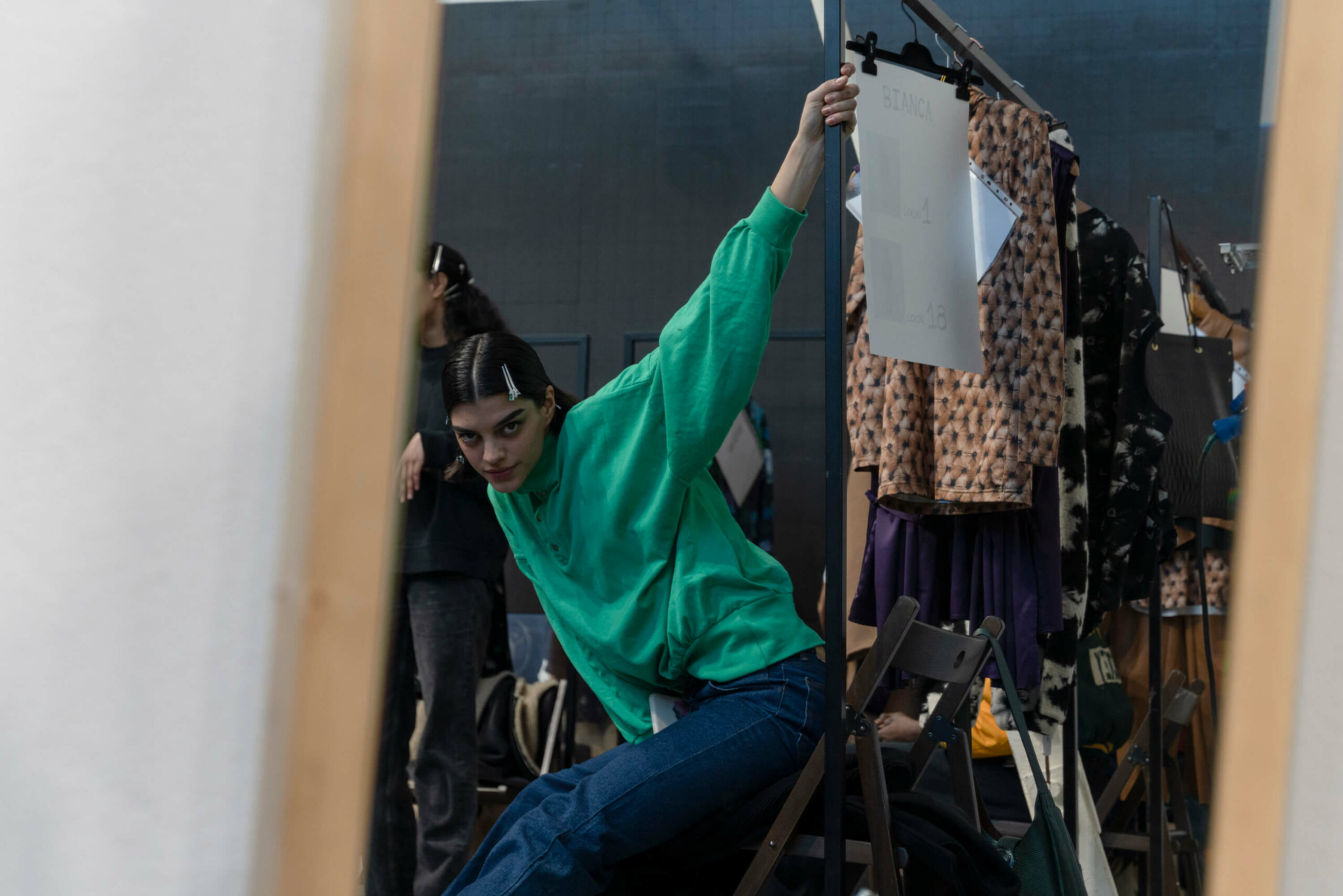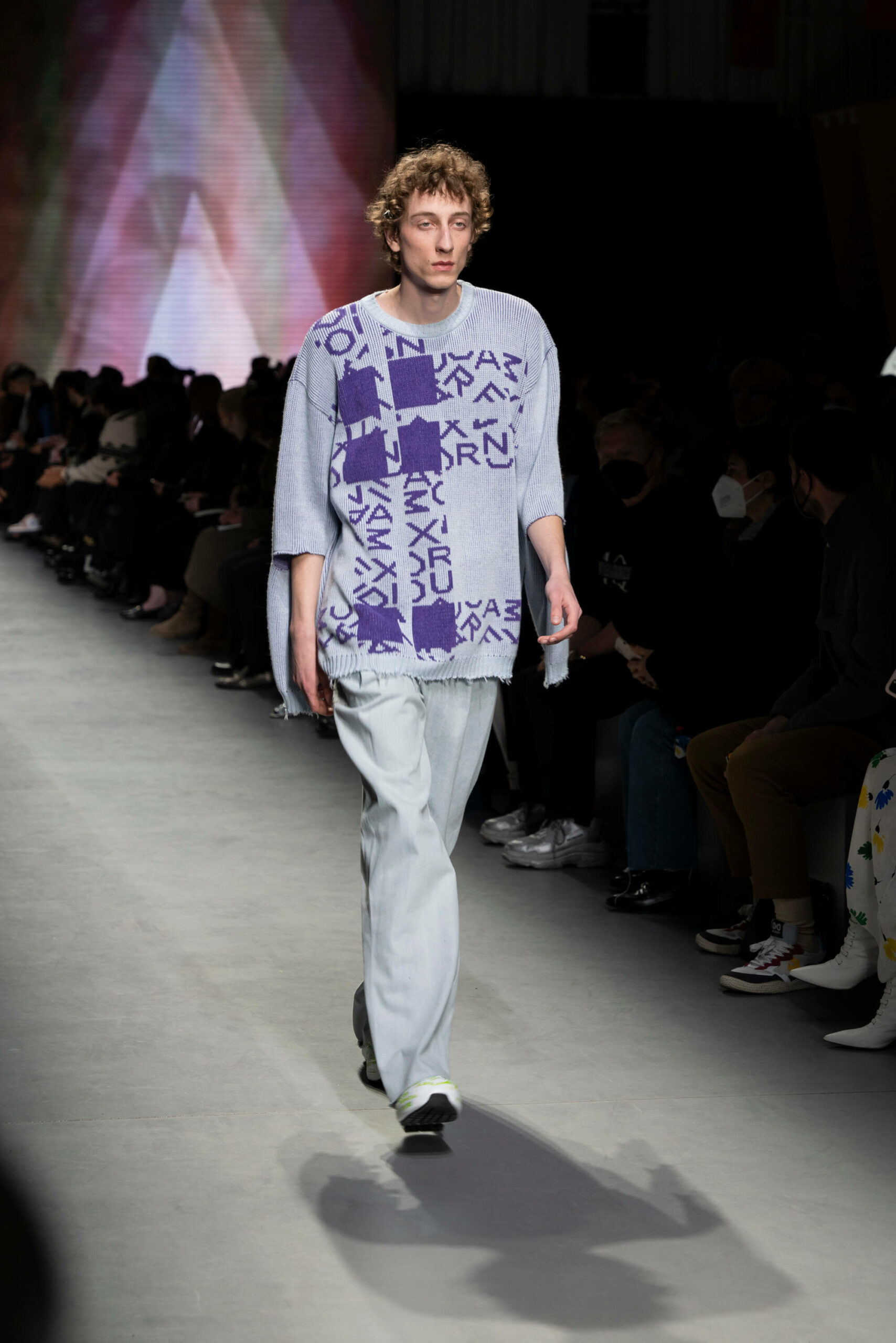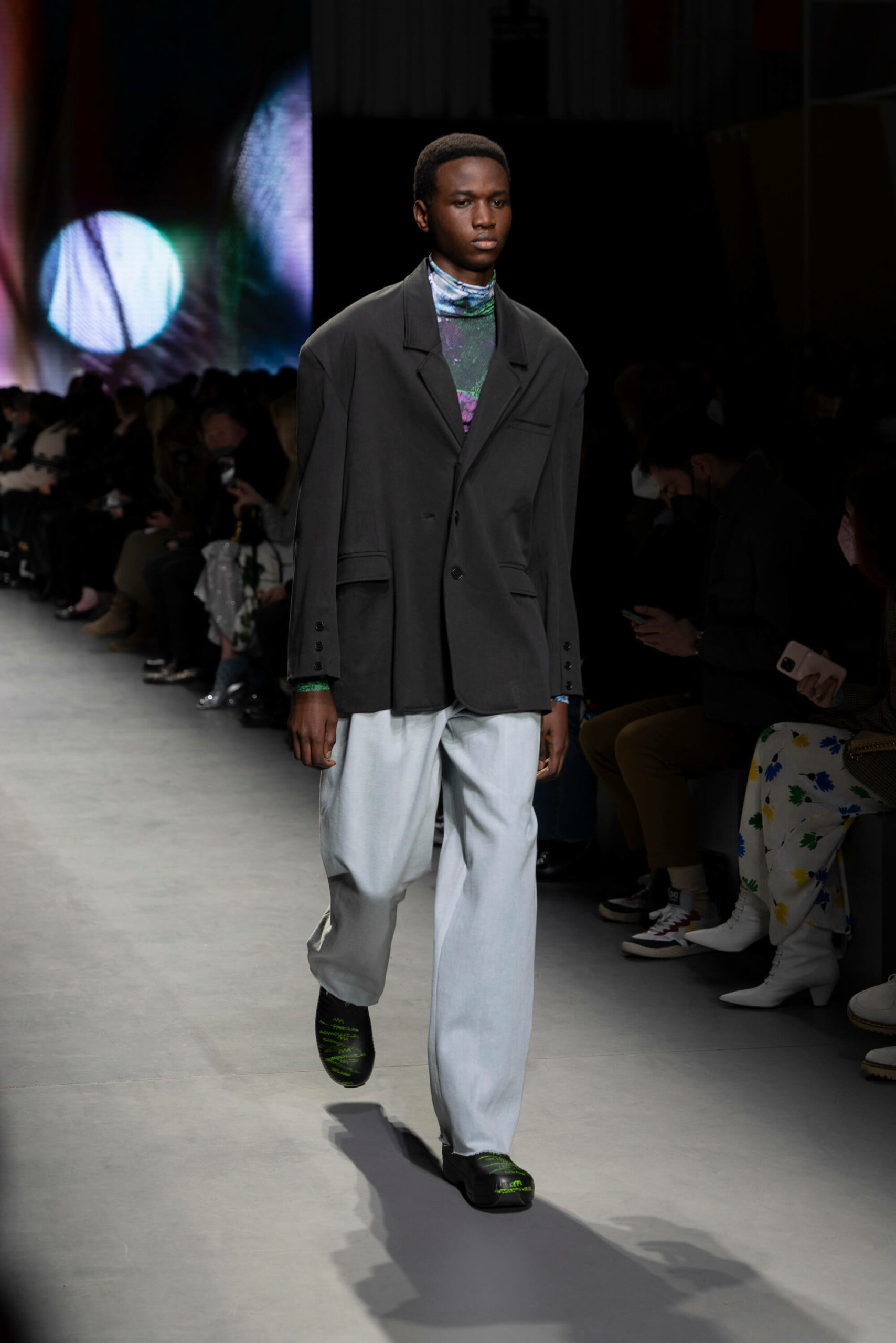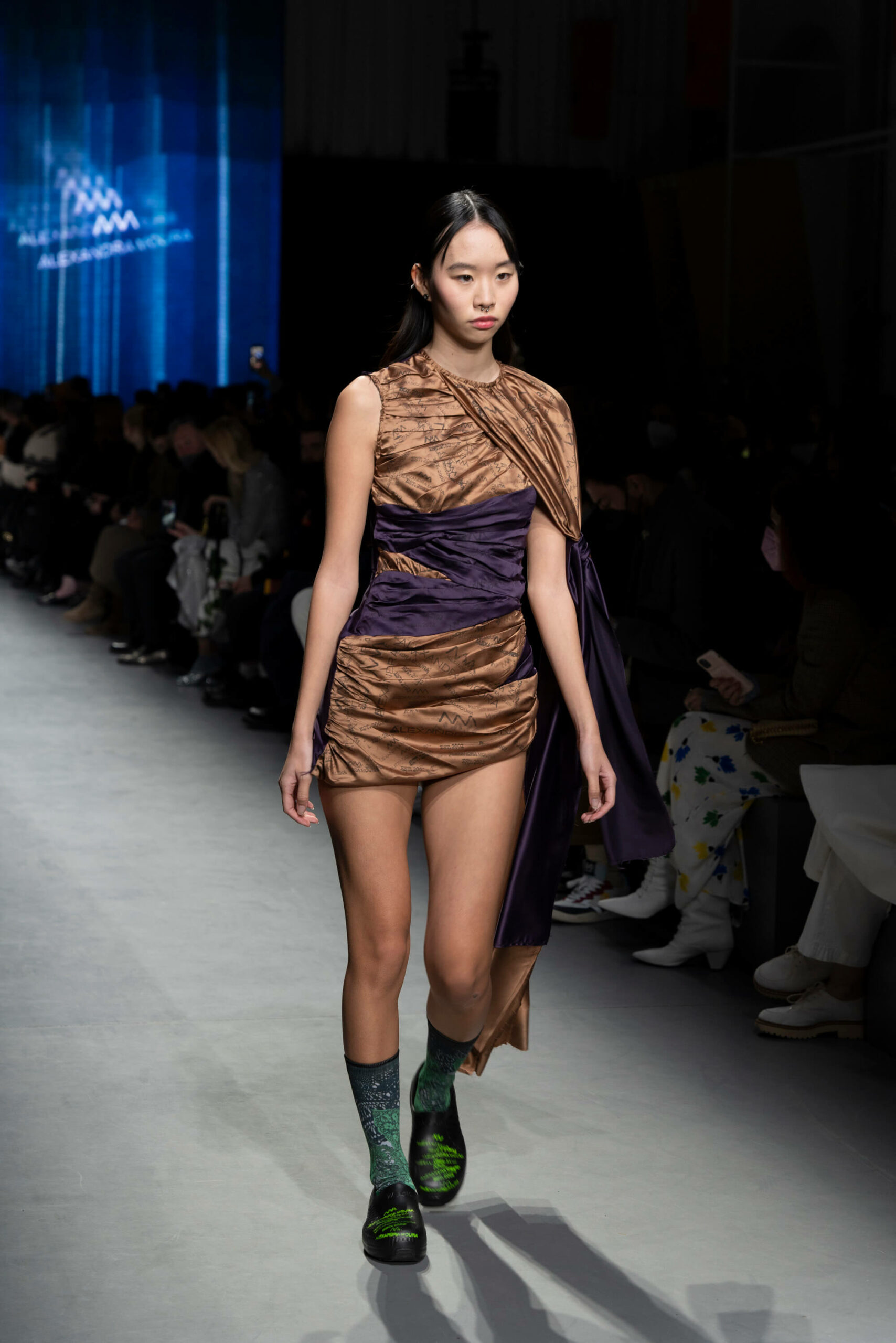 Without forgetting the blankets, or rather, the plaids and the layered elements of the outfits that give the idea of relaxation. To complete the looks, high socks, and shoes that recall slippers: to feel good all the time, even outside our home.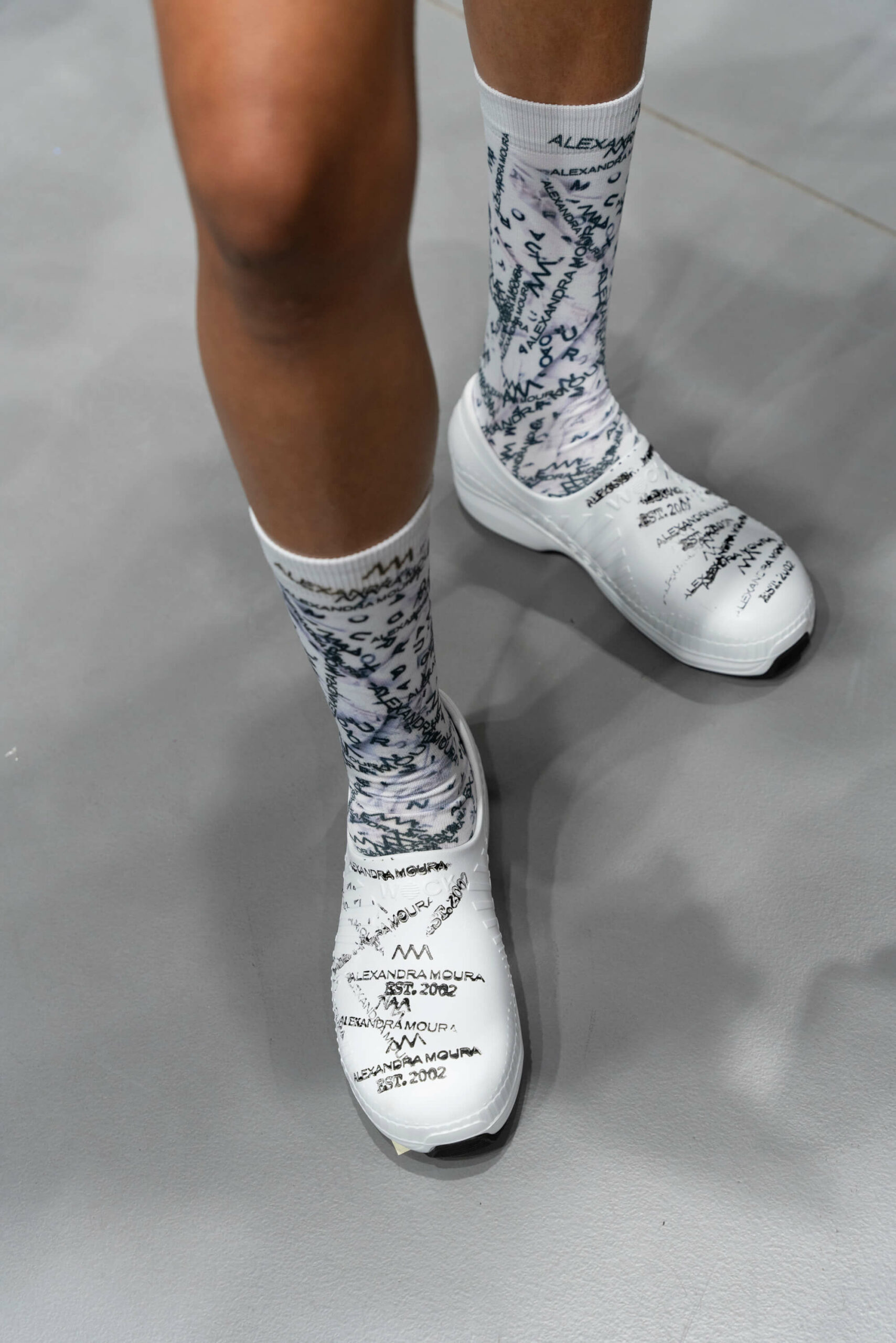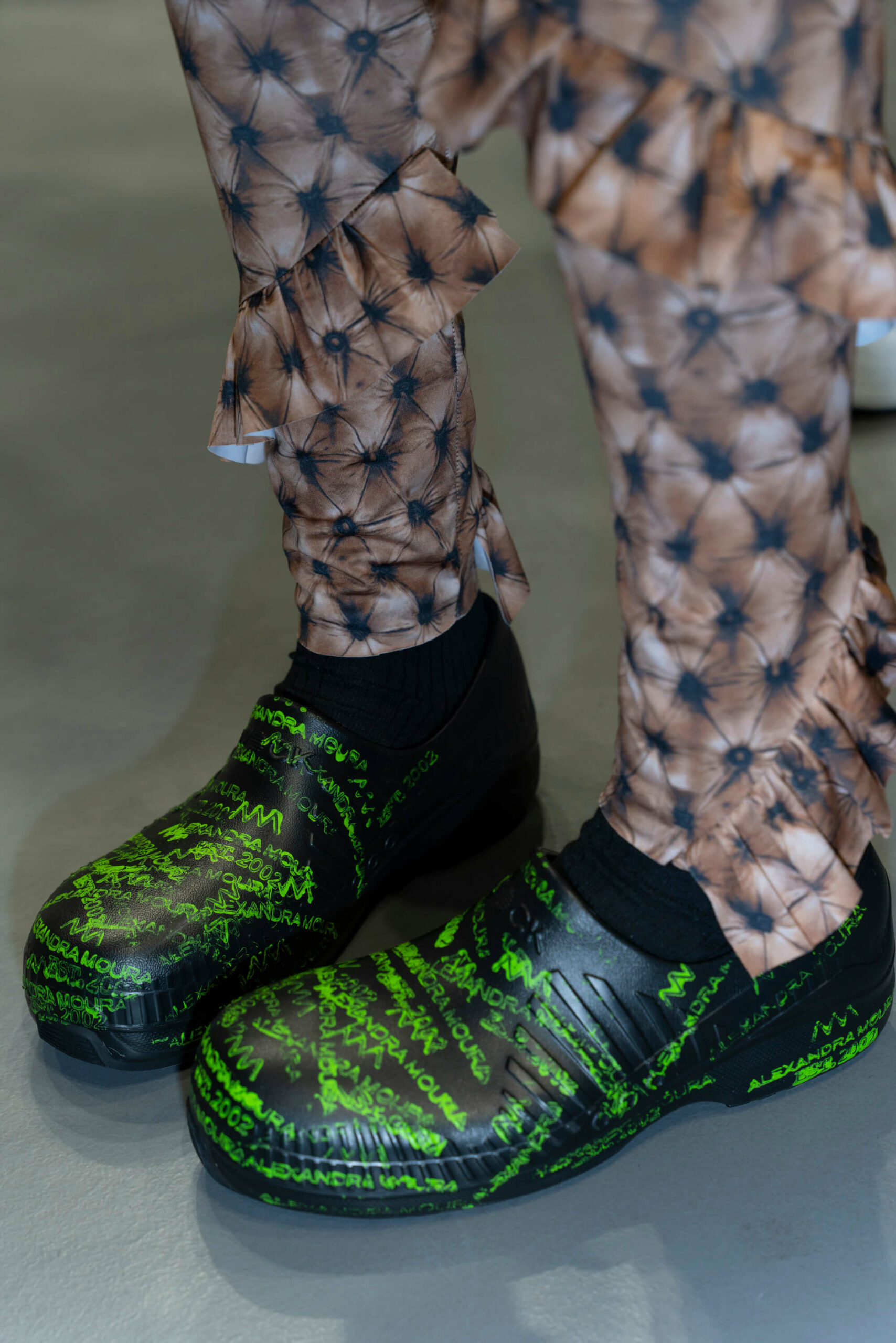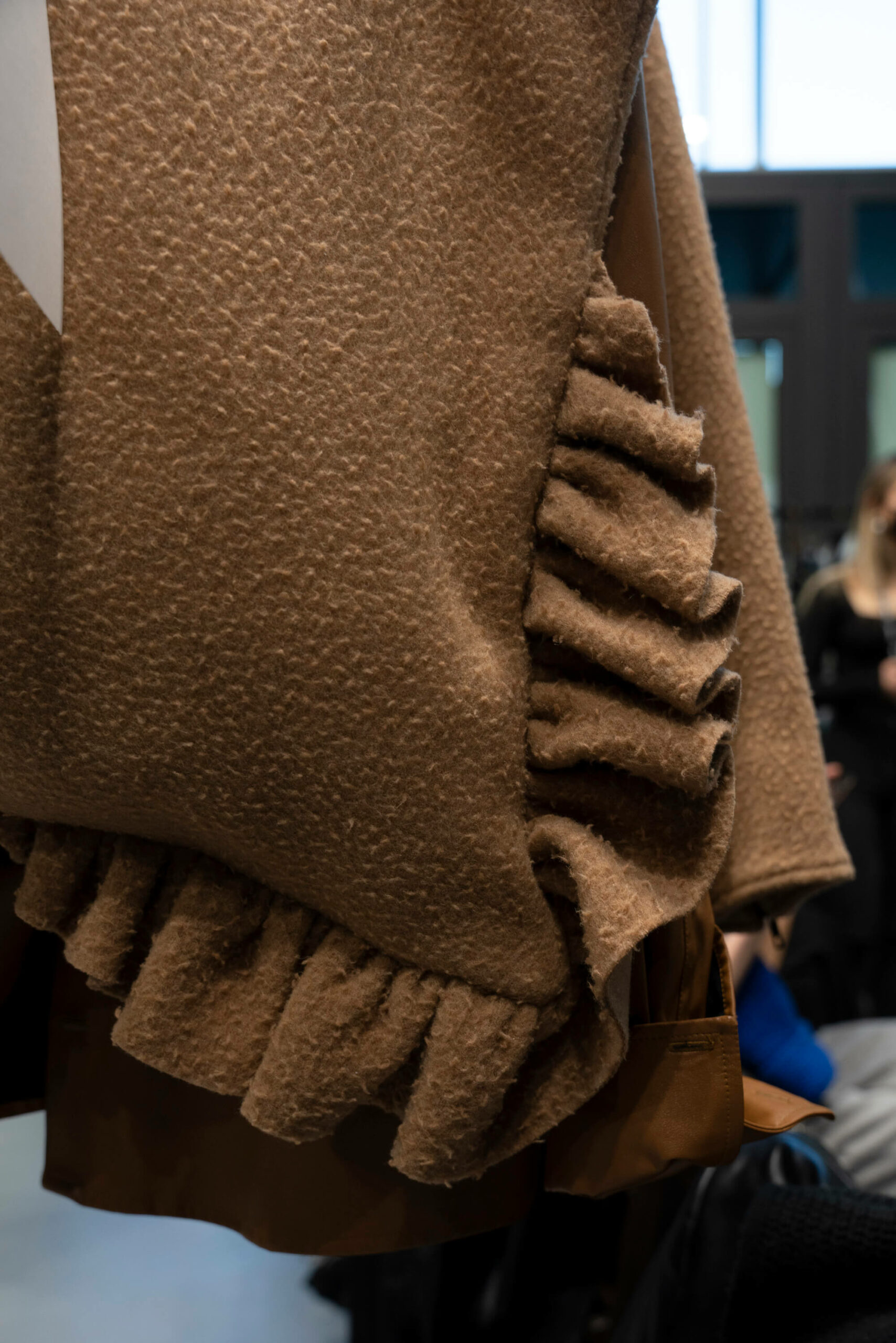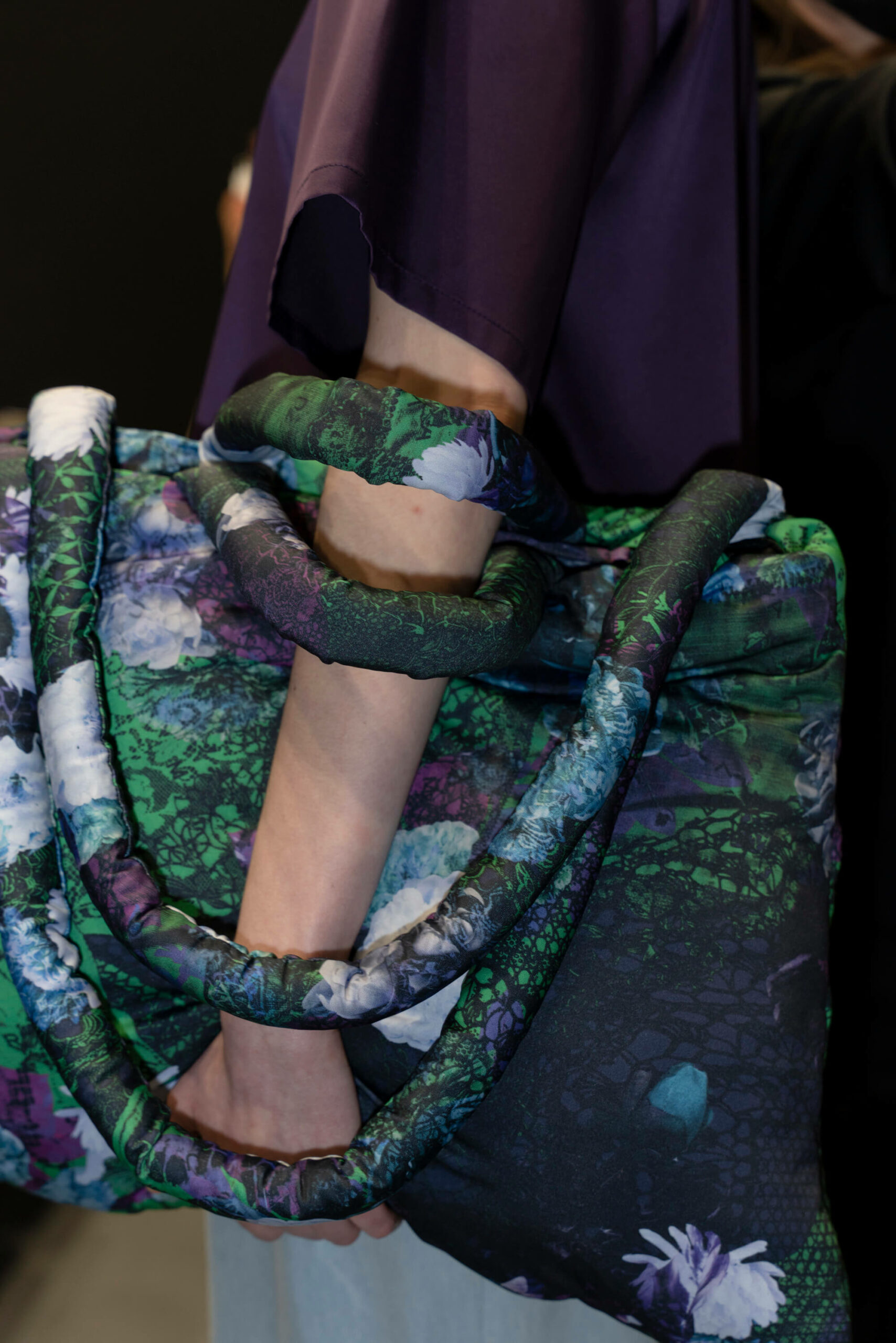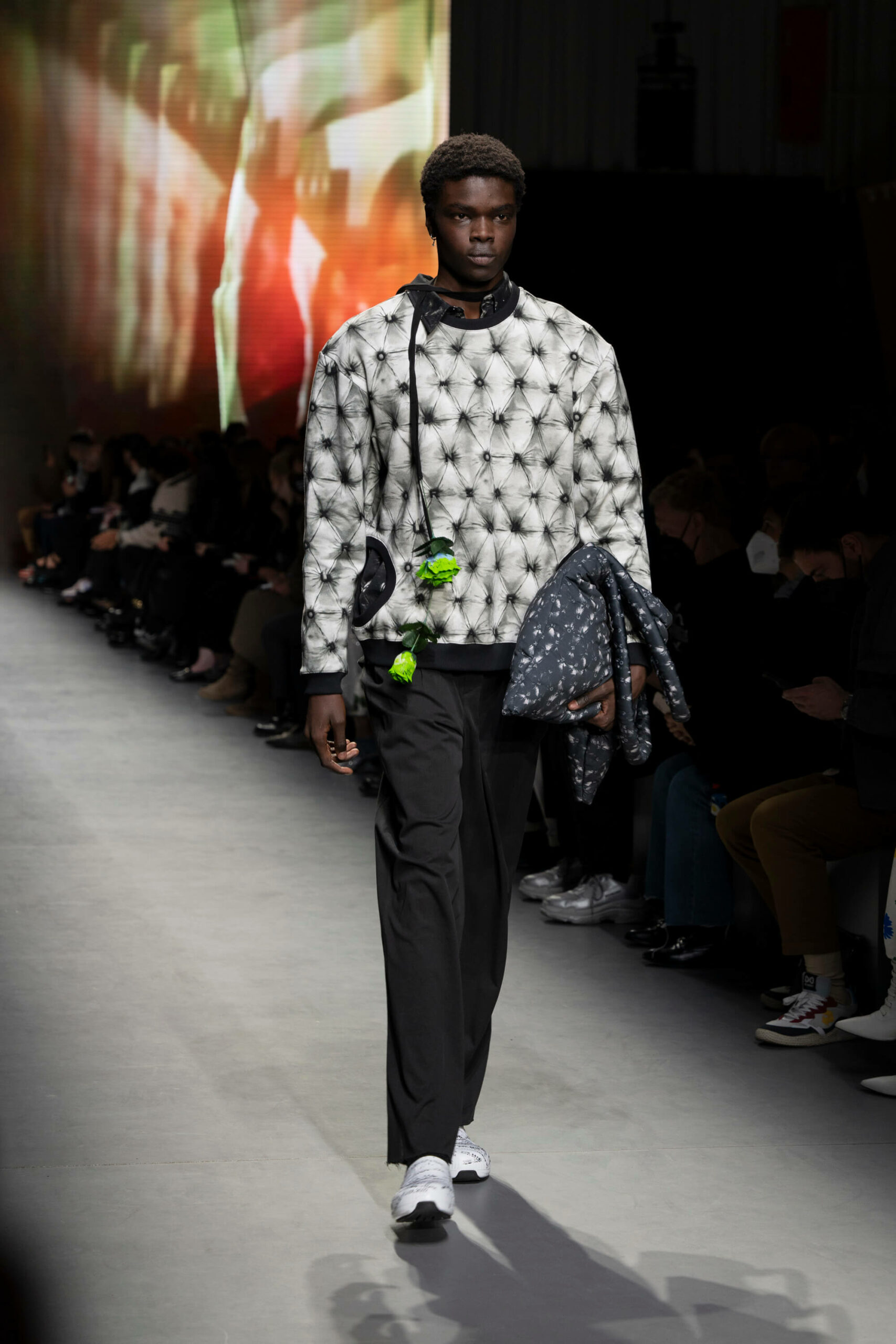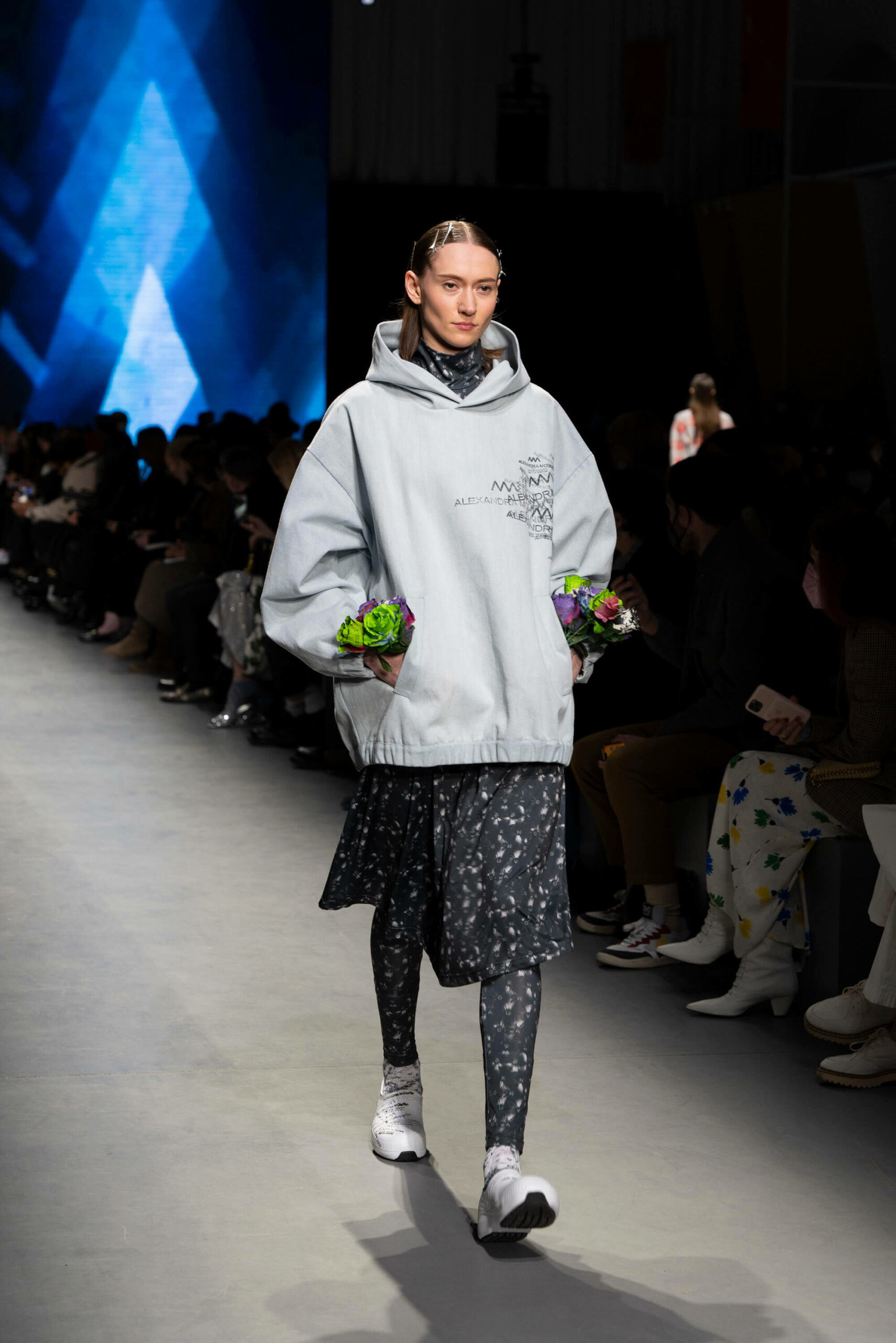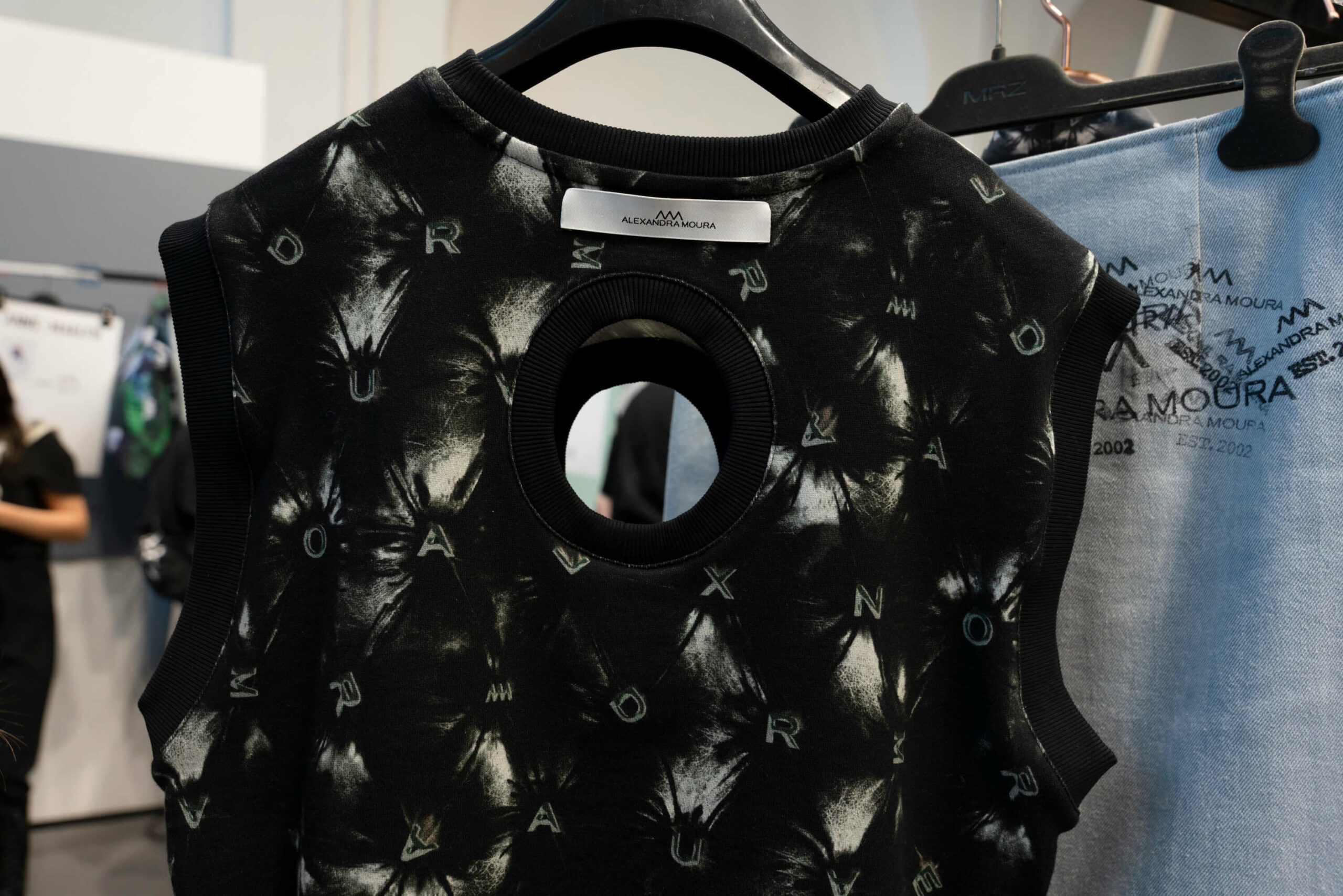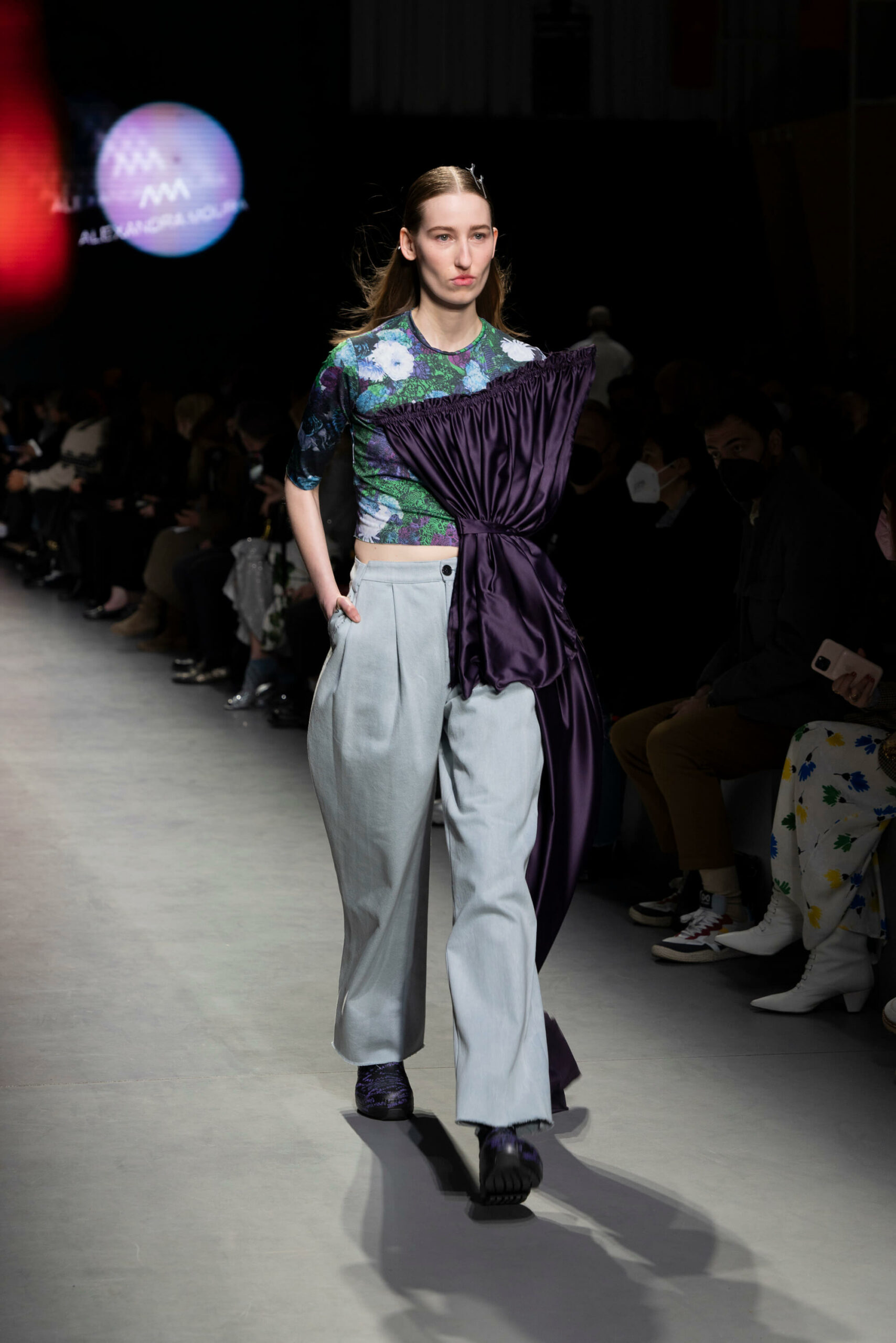 Alexandra Moura FW22
OUR FAVORITE LOOKS
The camel color dominates the collection, with flashes of purple, black, white, red, and green. Some looks play with a single shade while others mix them. There is the quilted print, the brand's monogram that we have already seen in the past presentations, and the floral motif, which refers to the typical terrace plants.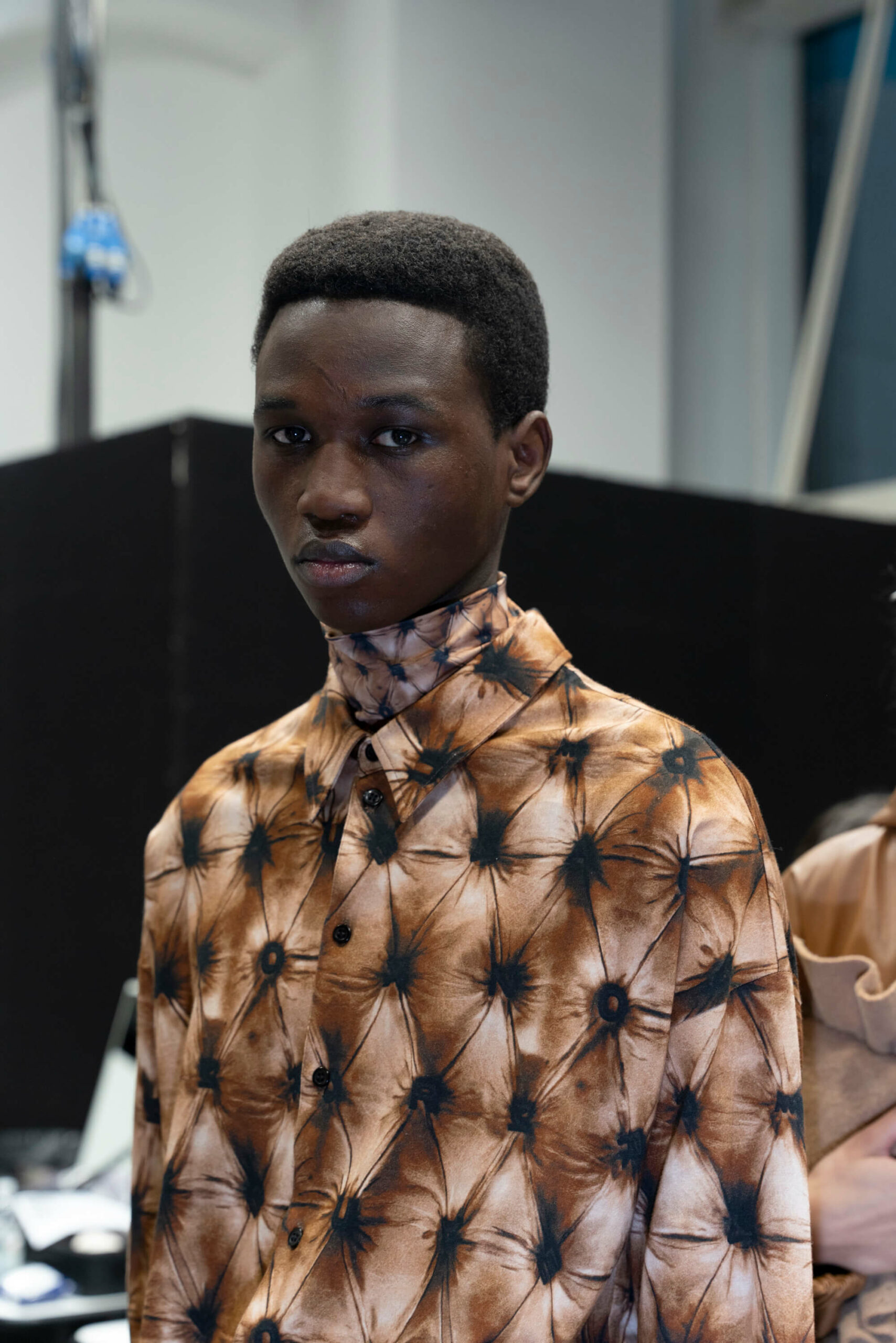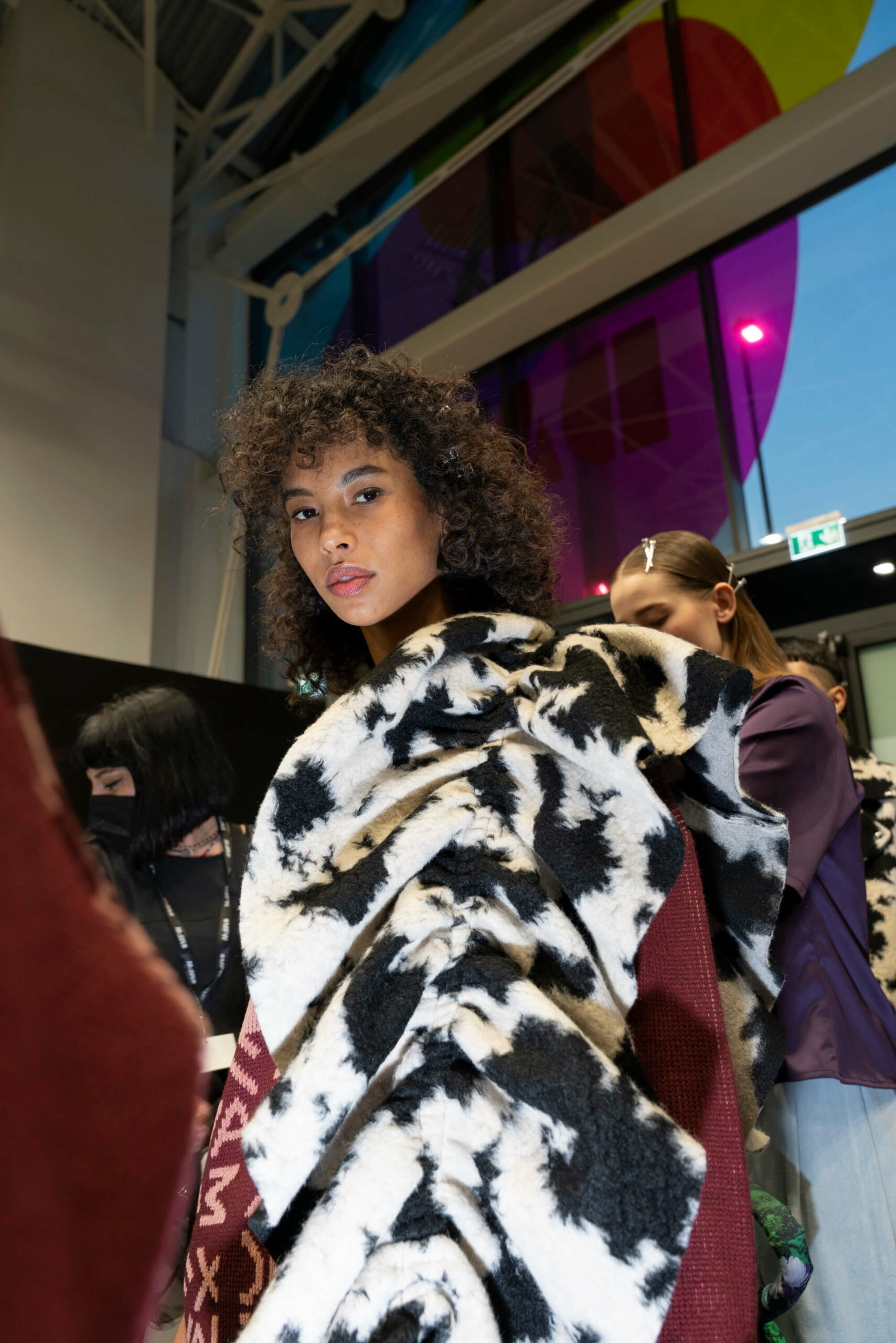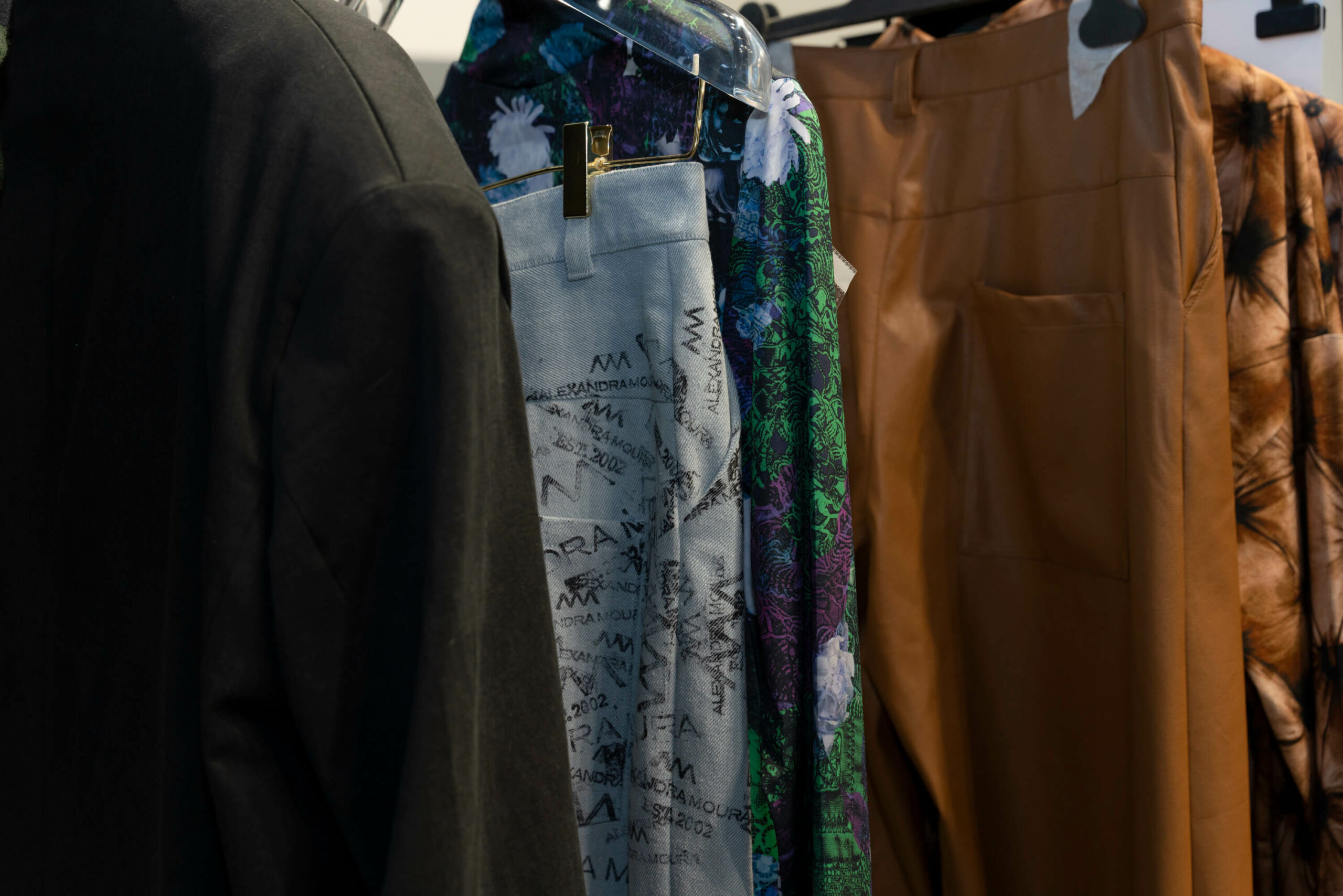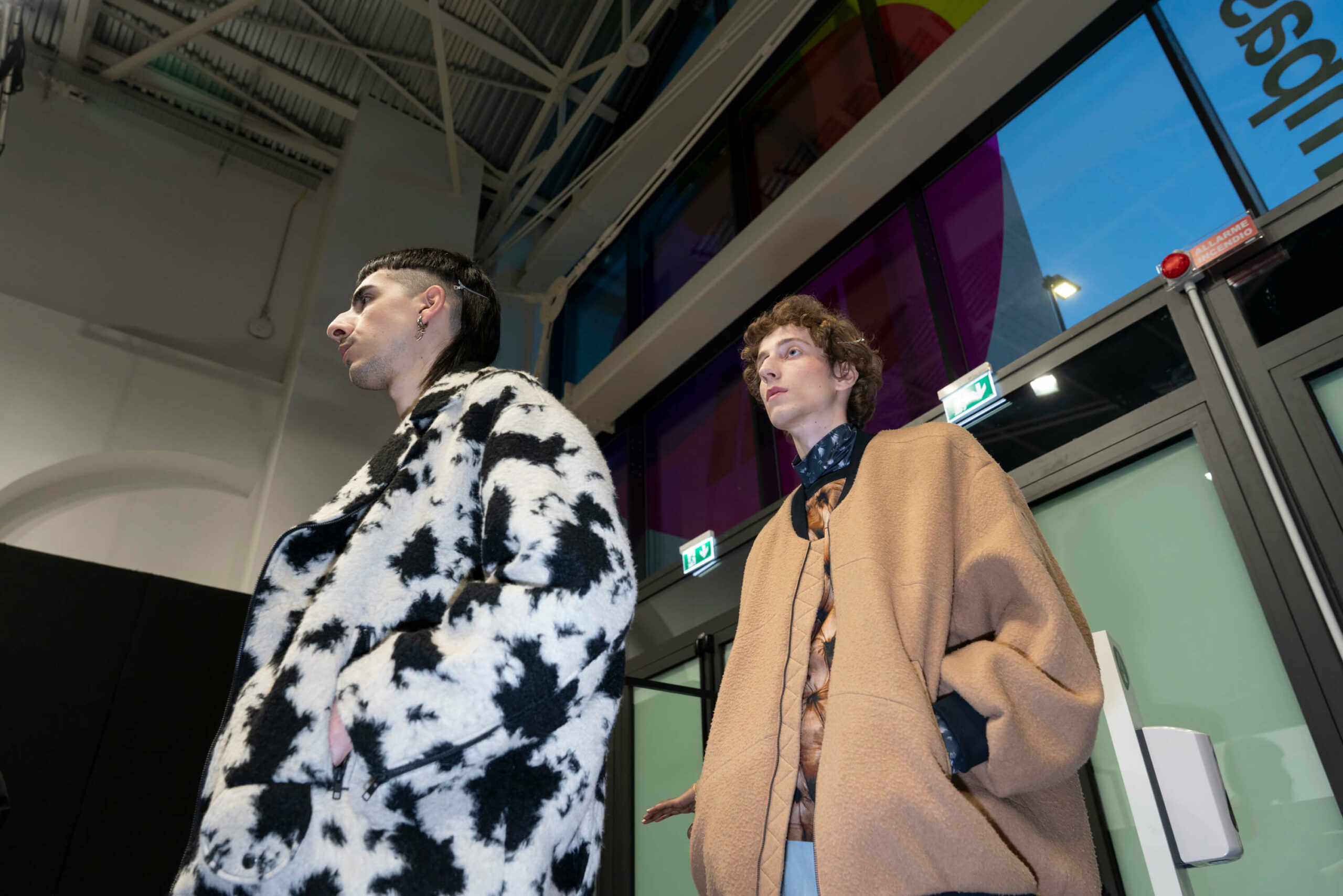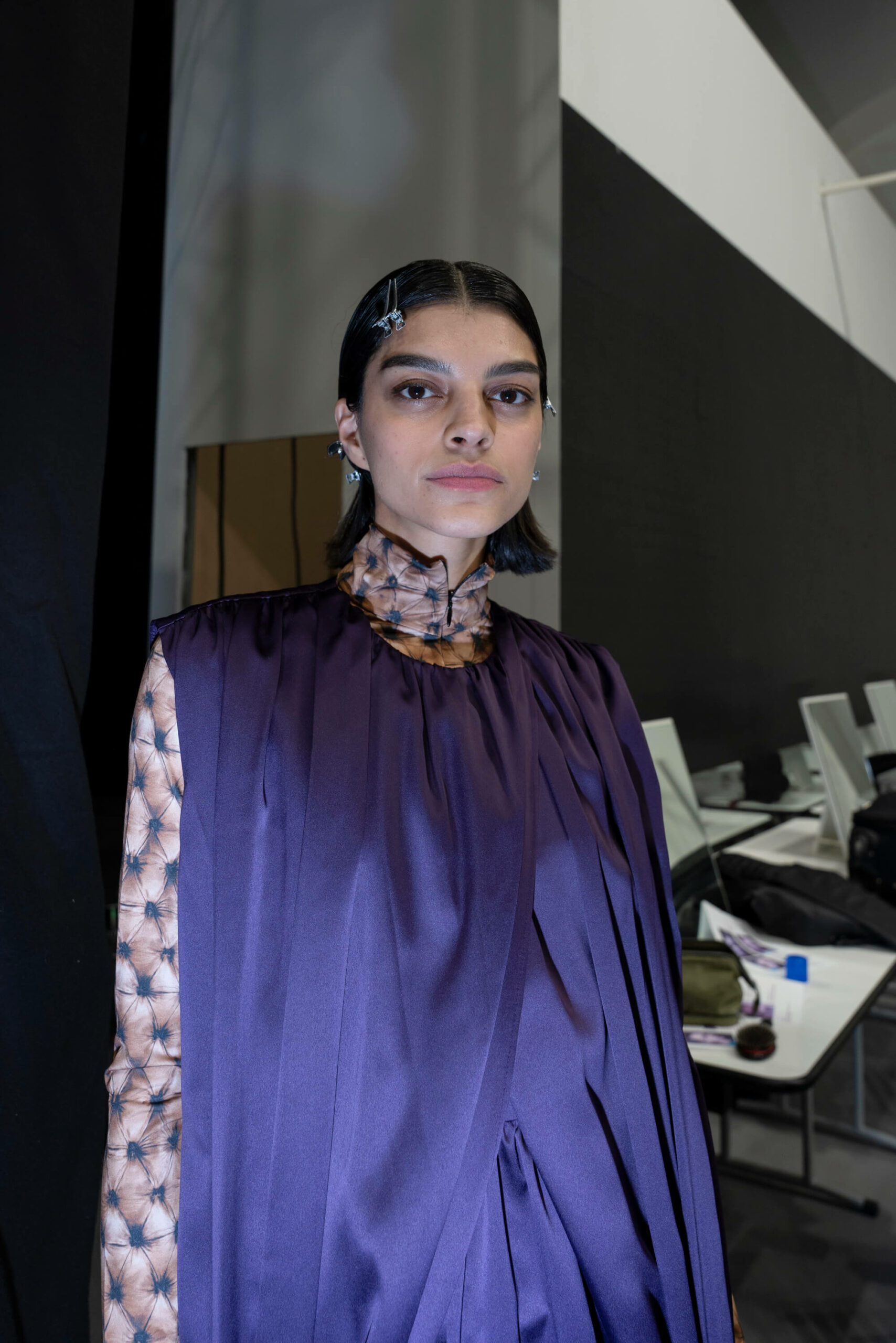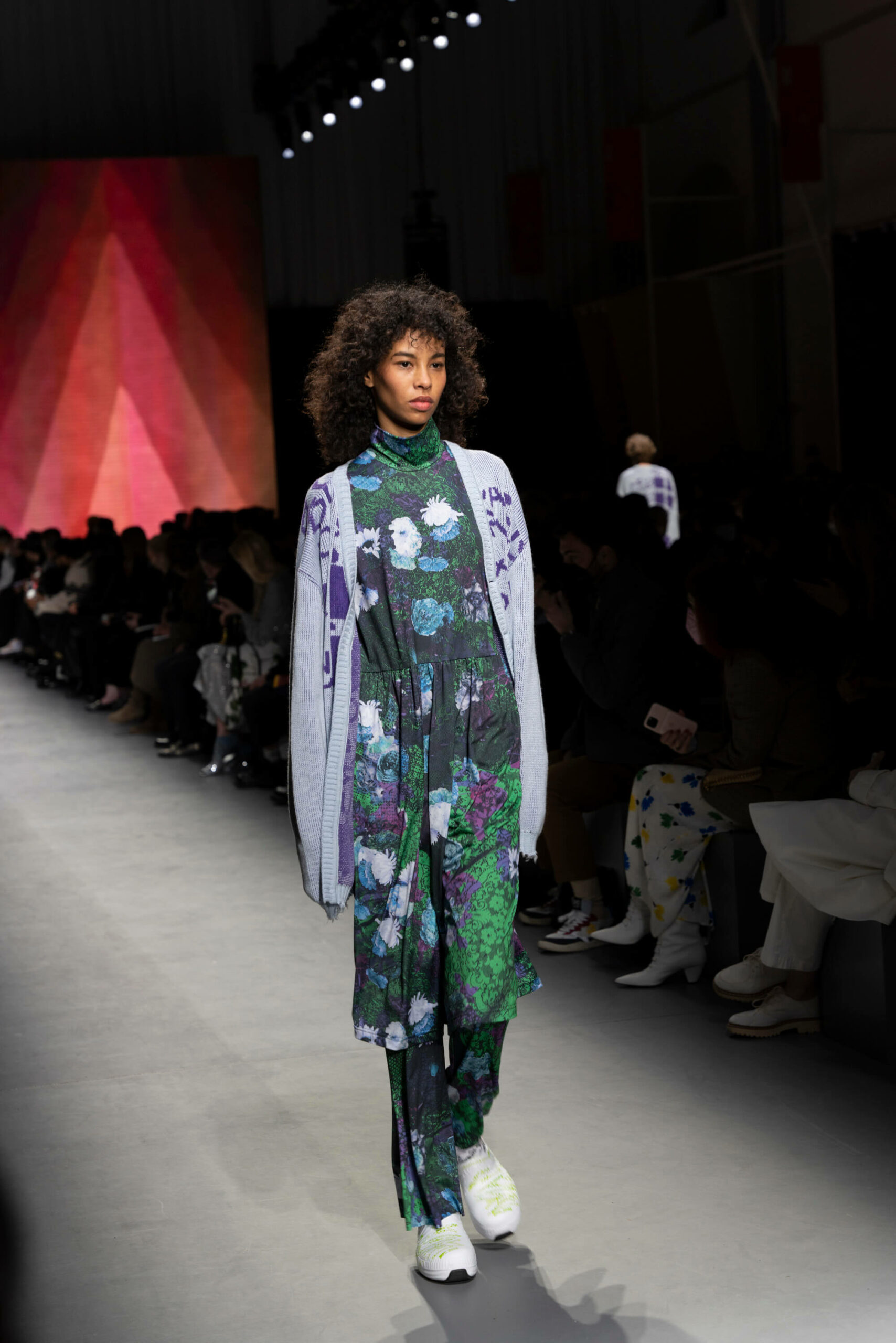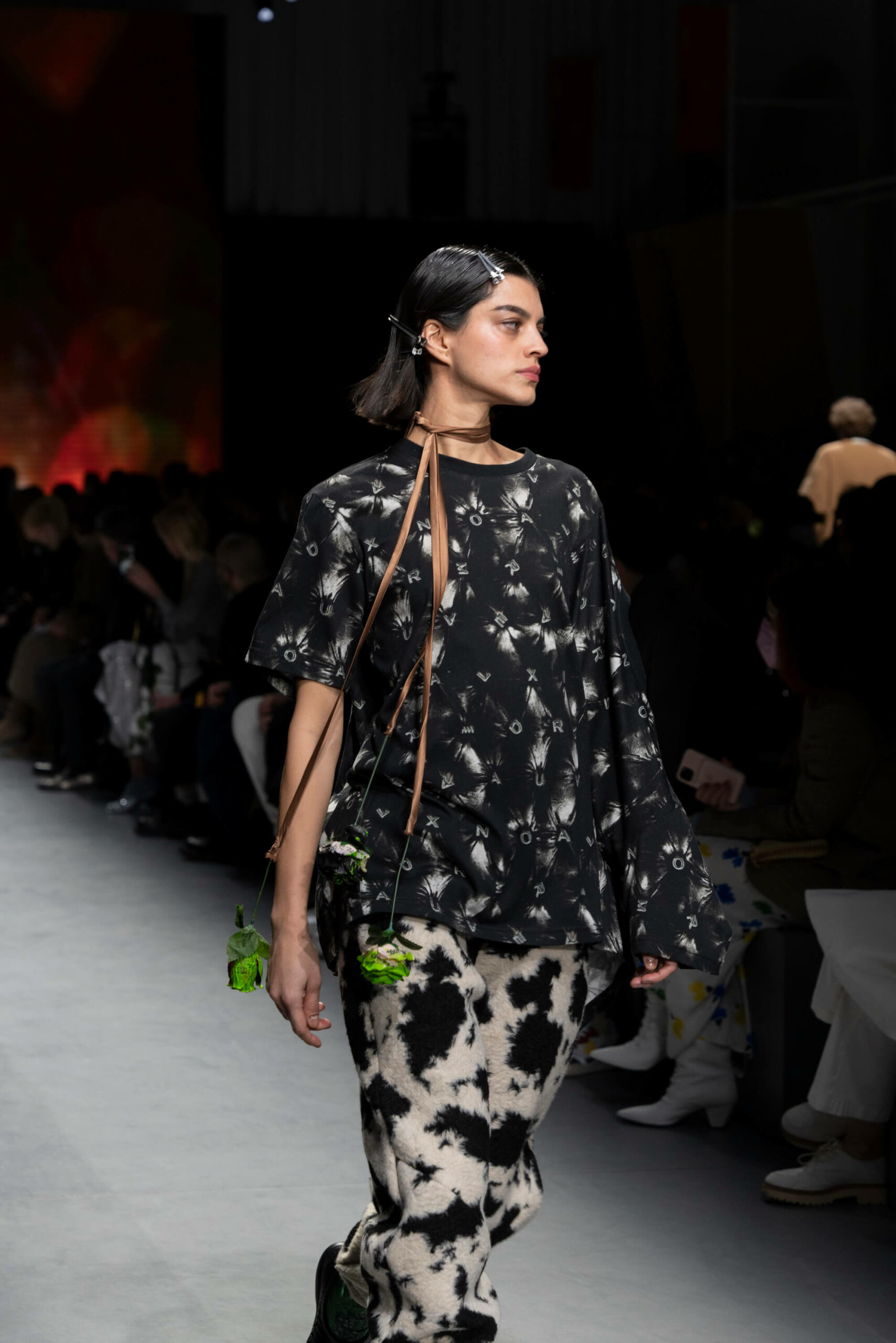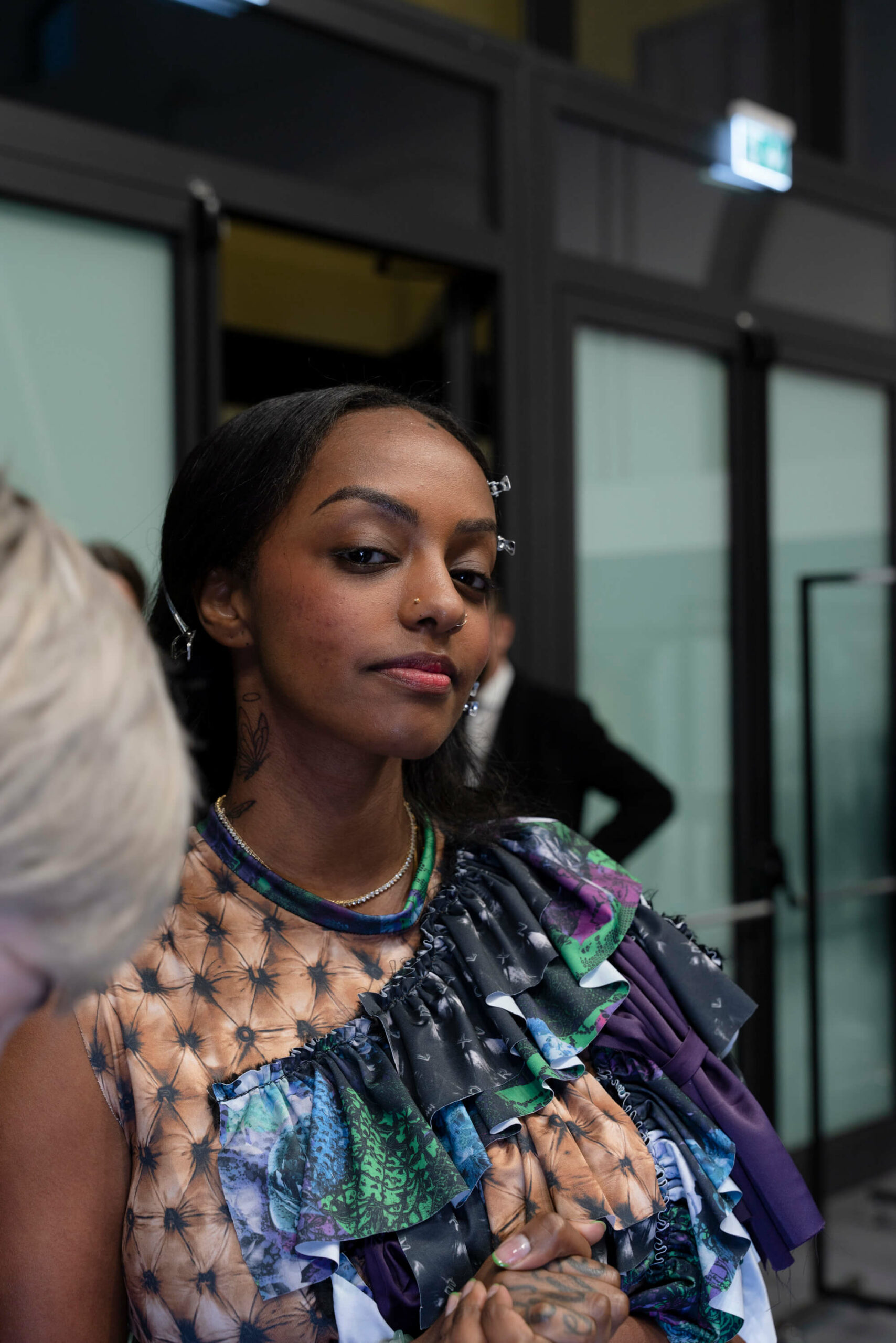 Cotton, satin, and eco-leather are among the dominant materials, but also knitwear further accentuates the cozy attire of the whole.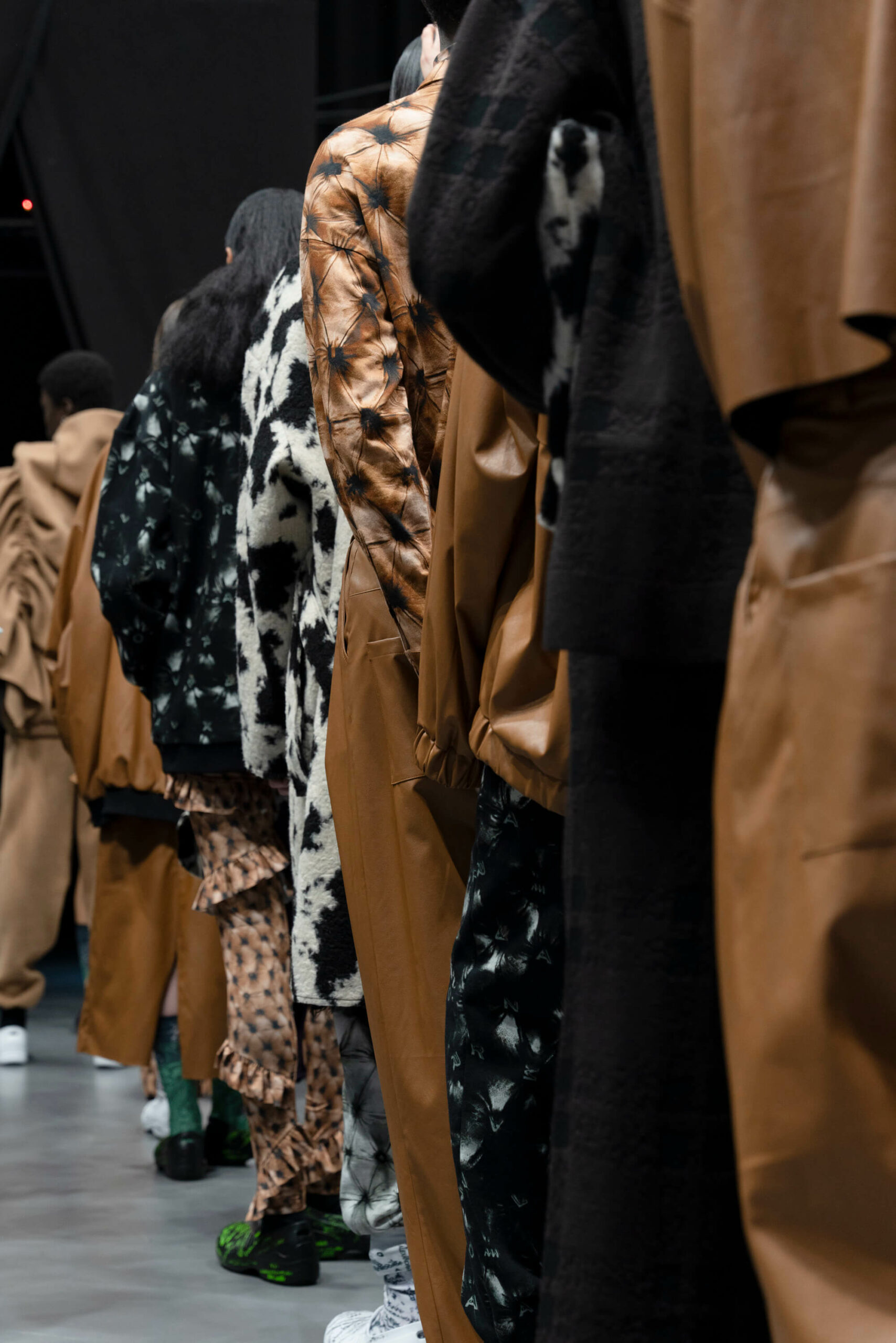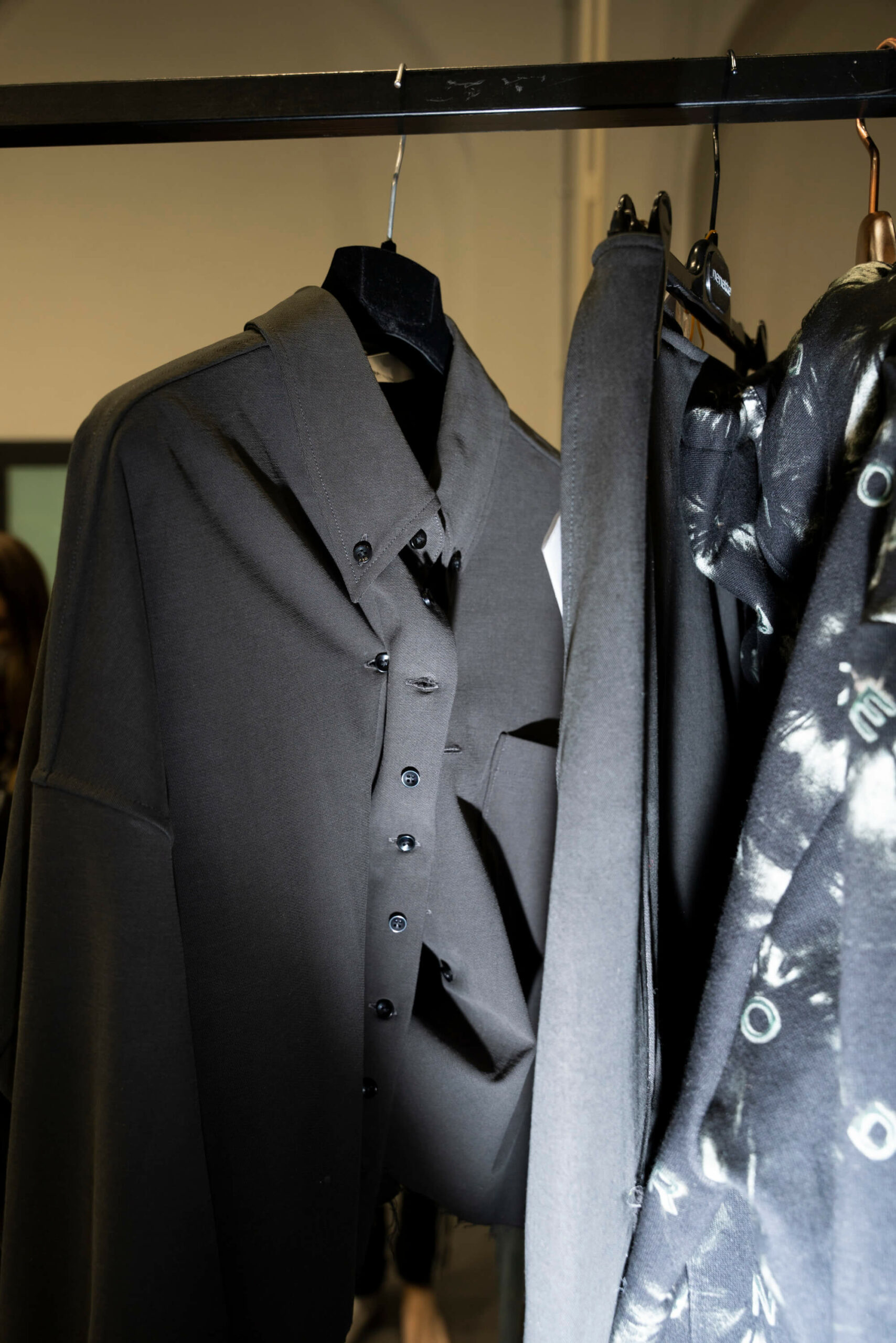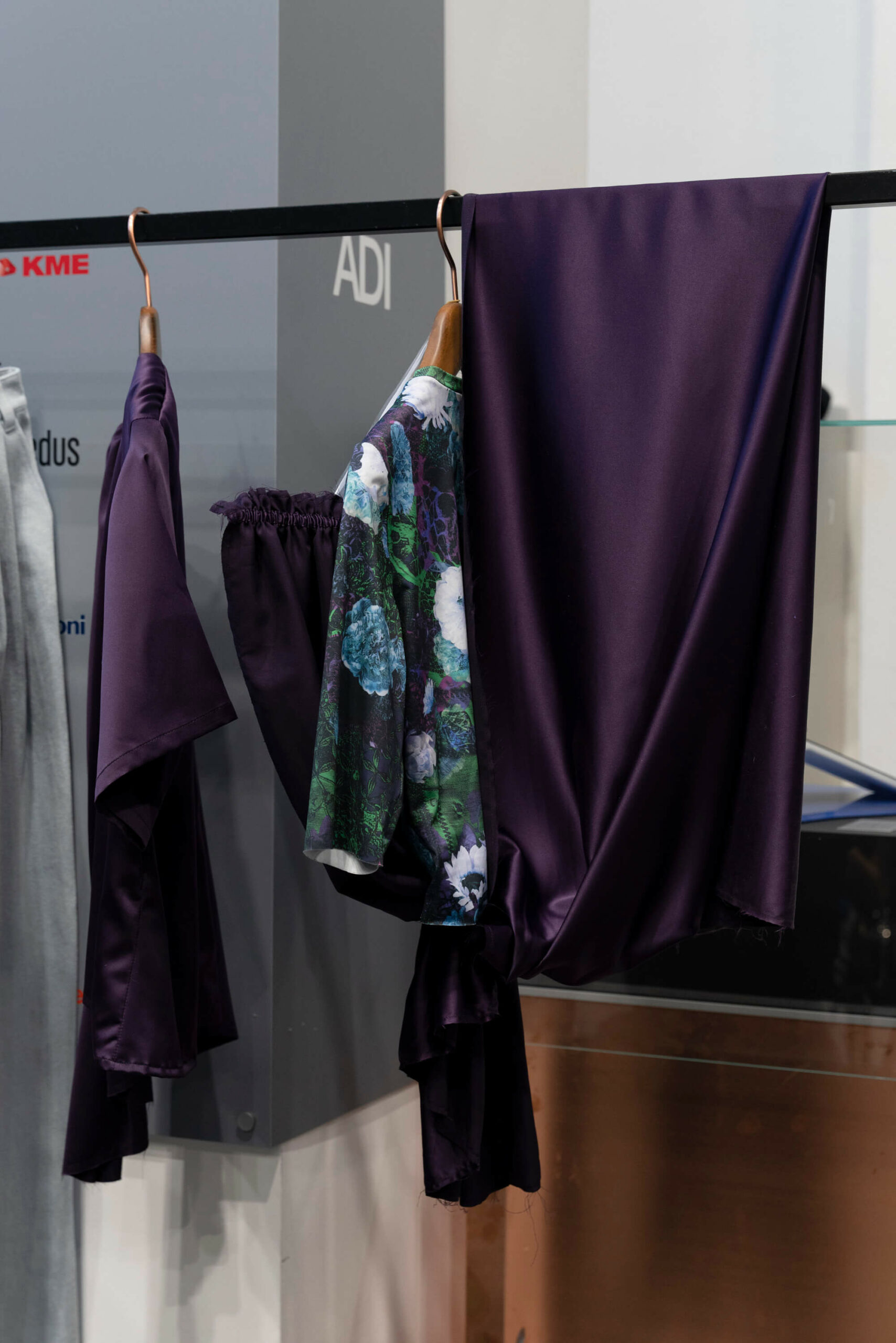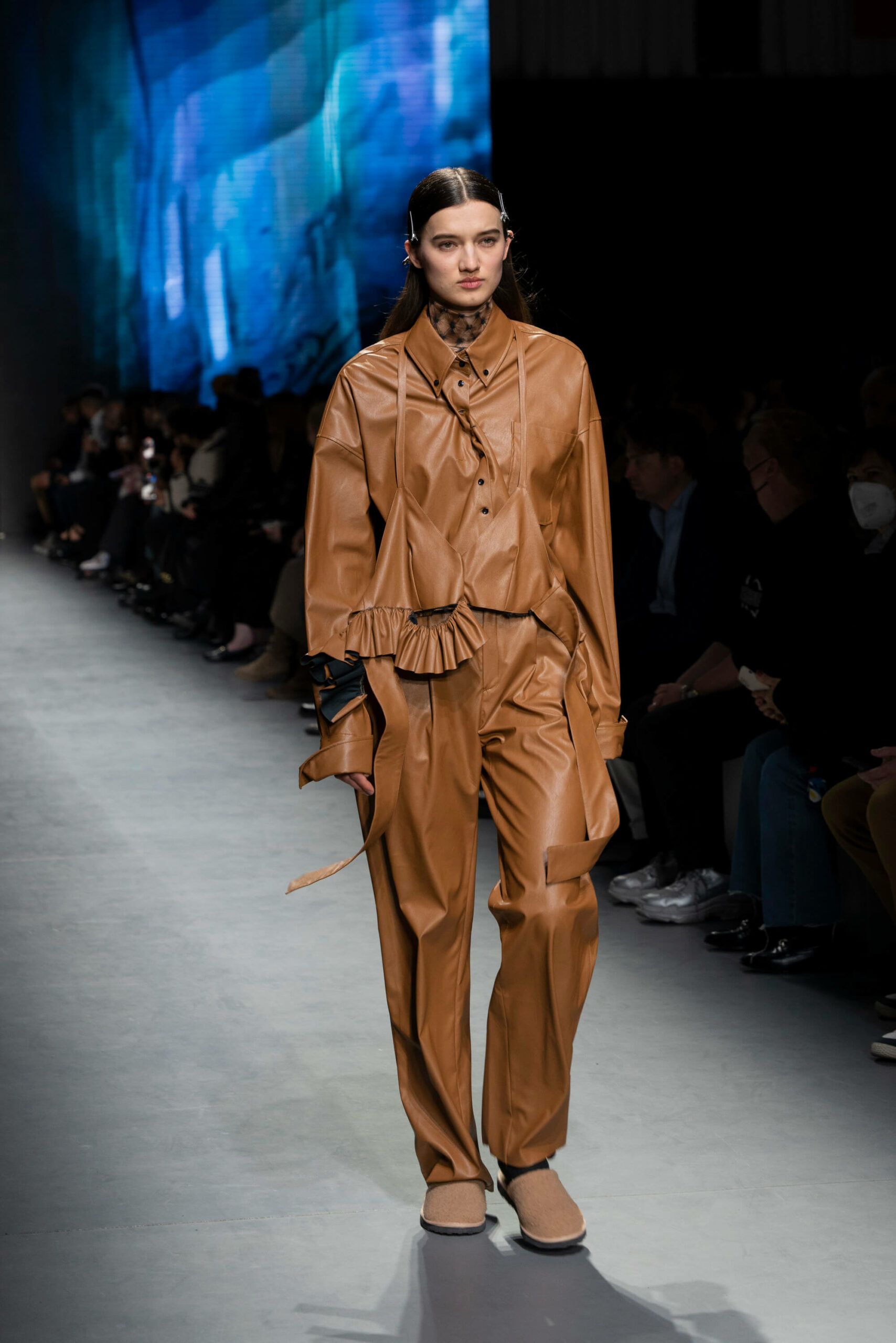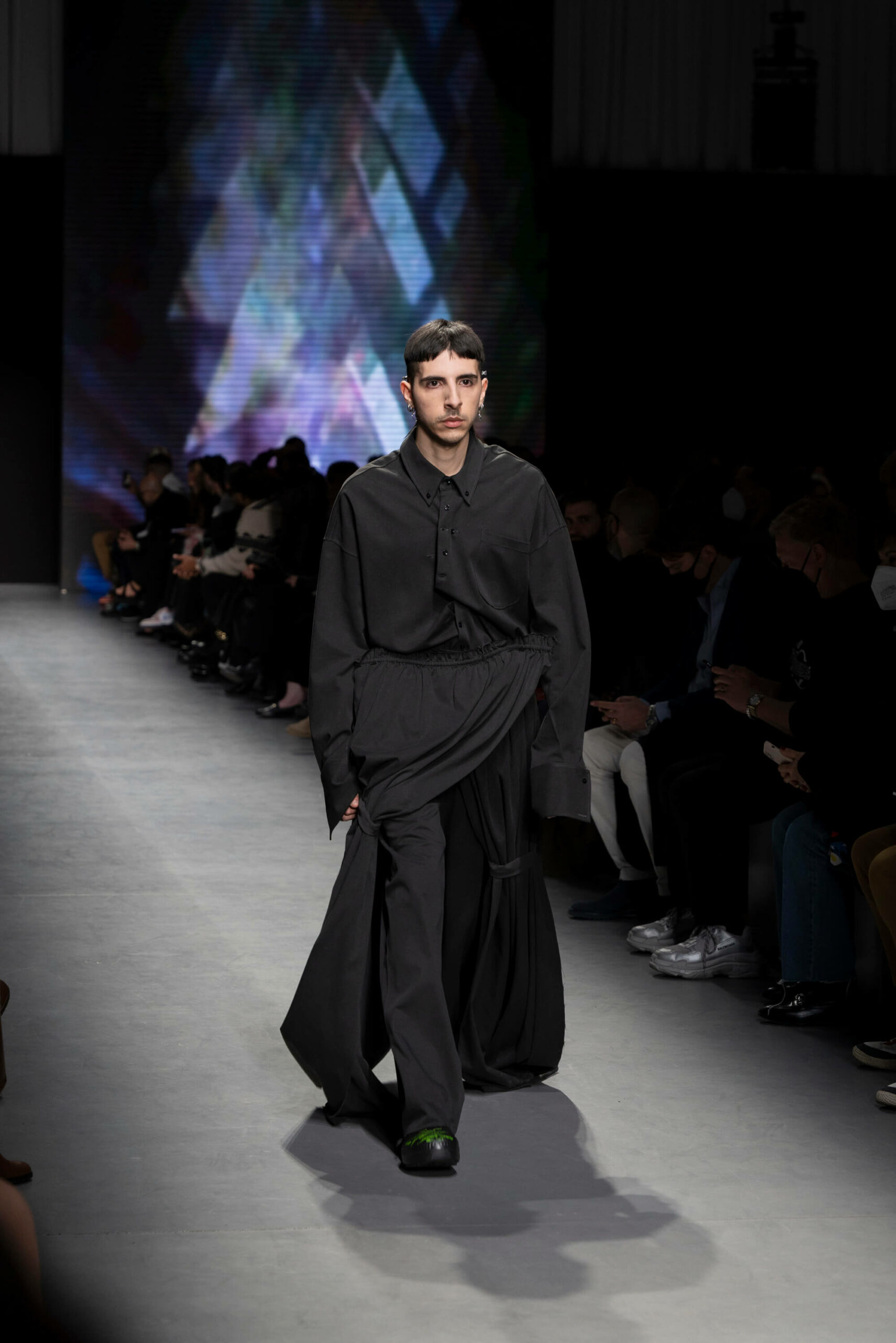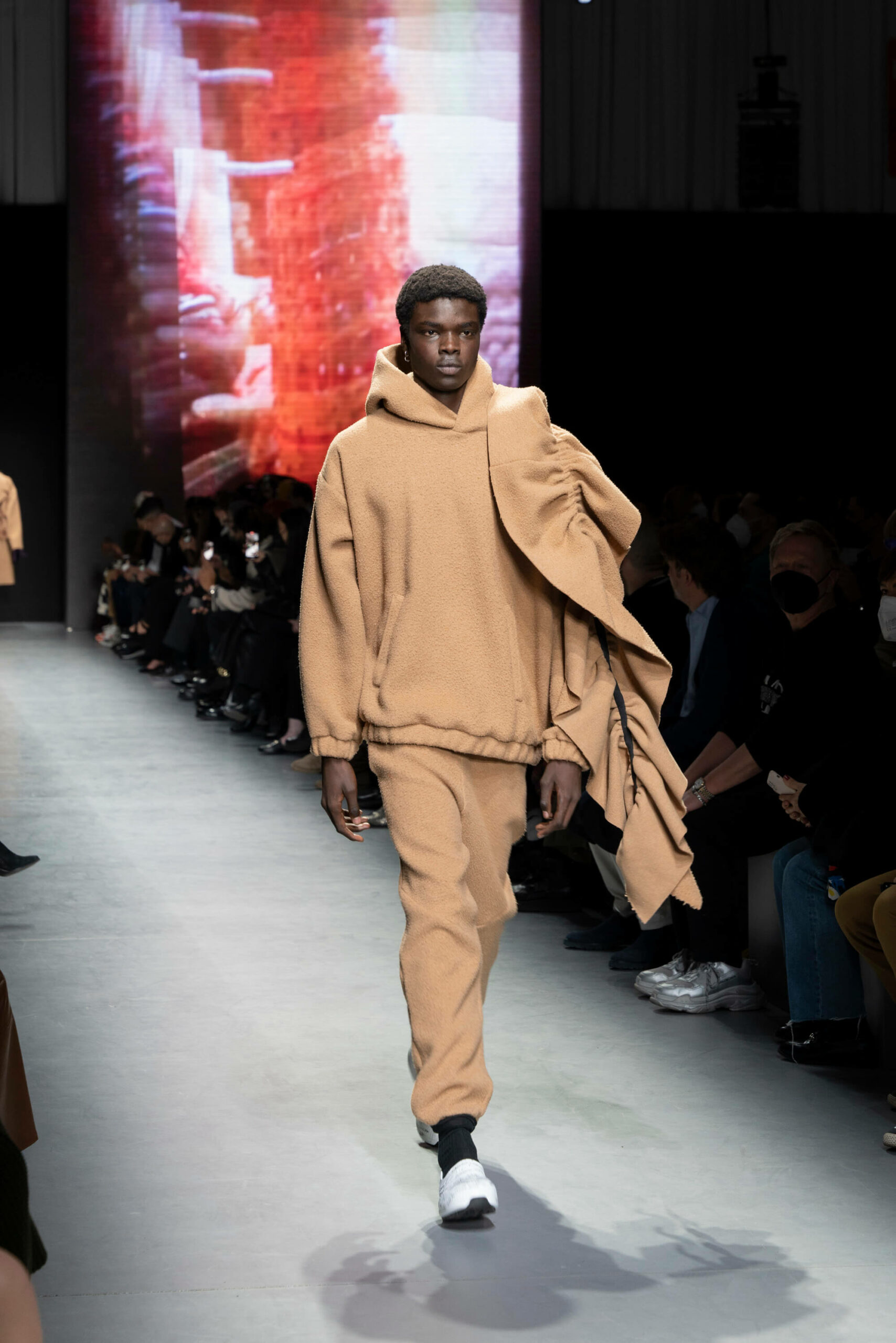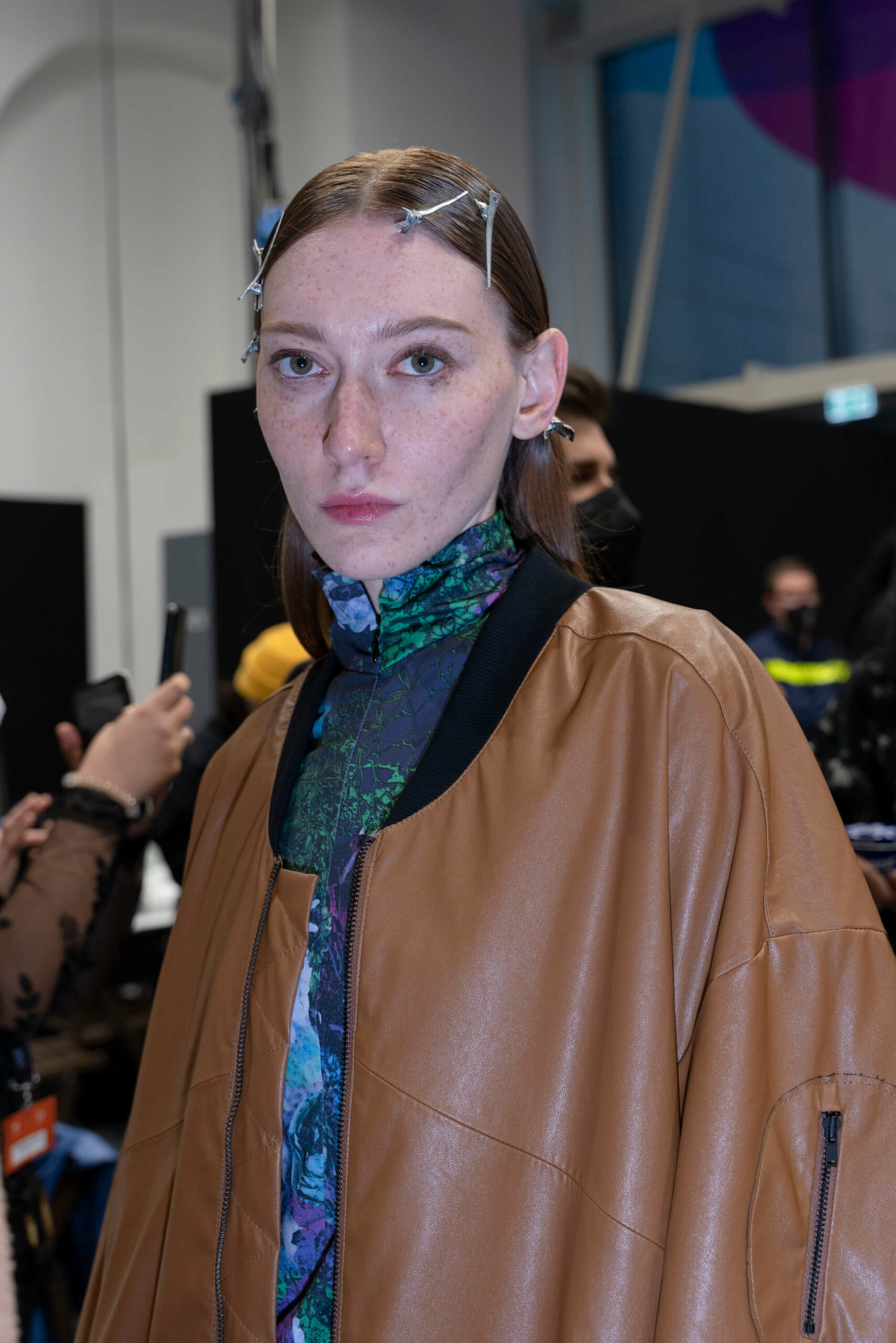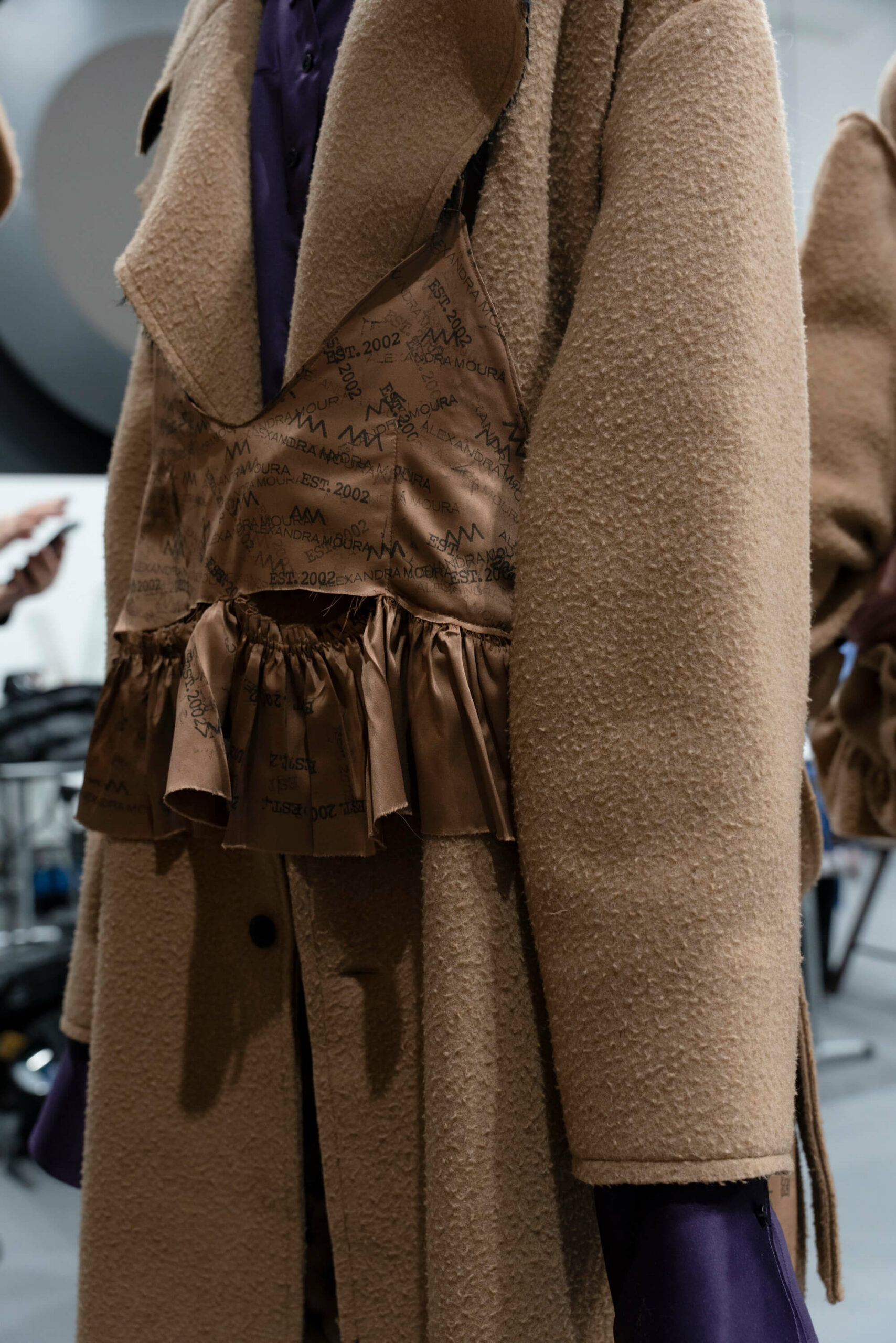 Alexandra Moura FW22
DETAILS
At home you don't usually wear makeup, right? And, not by chance, the beauty look is natural and clean, with very hydrated skin, a light blush, and messy eyebrows. Even the hair recalls the "just got out of the shower" effect, with semi-wet looks, and metal clips between the strands, just as if you were prepping your hairstyle before going out.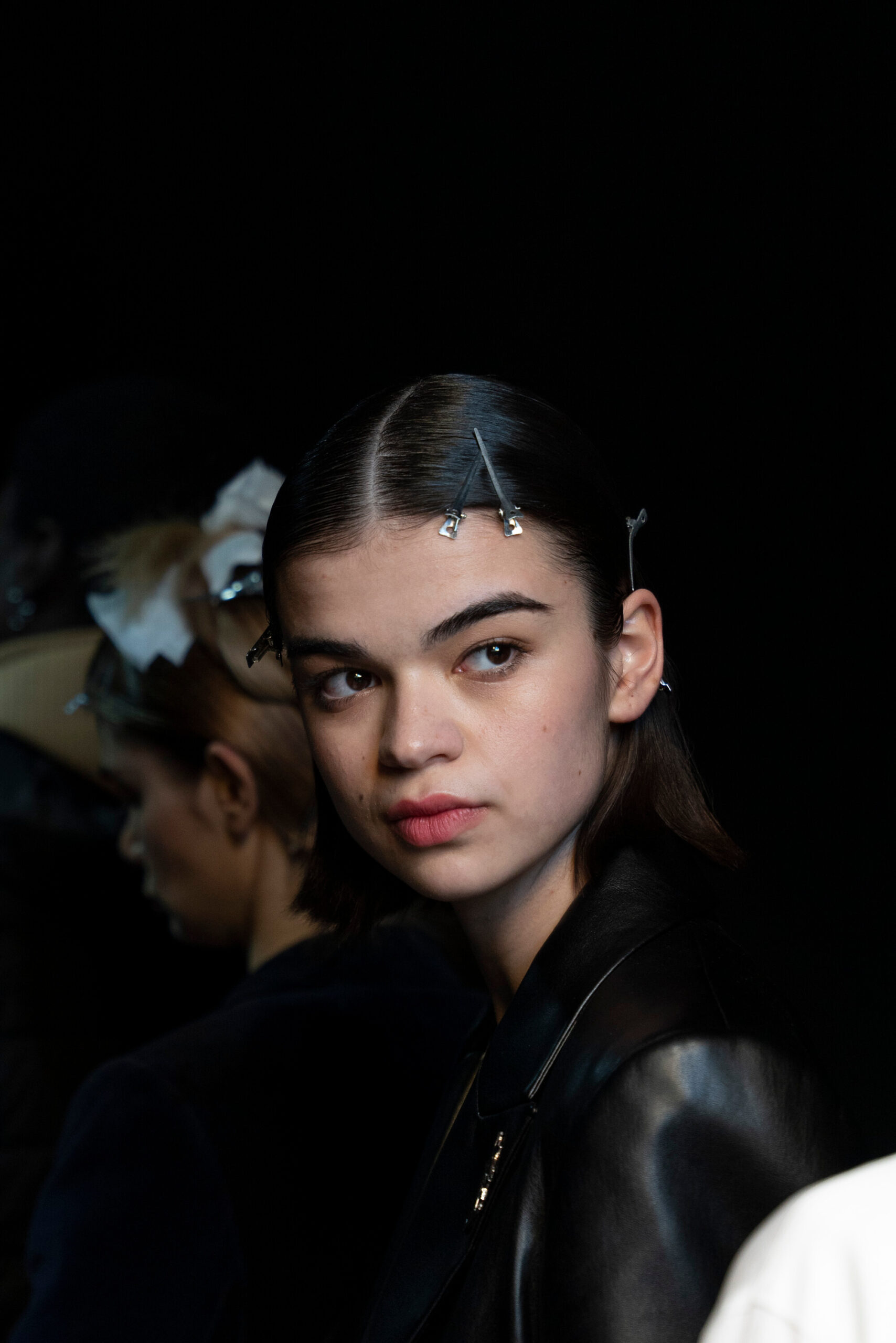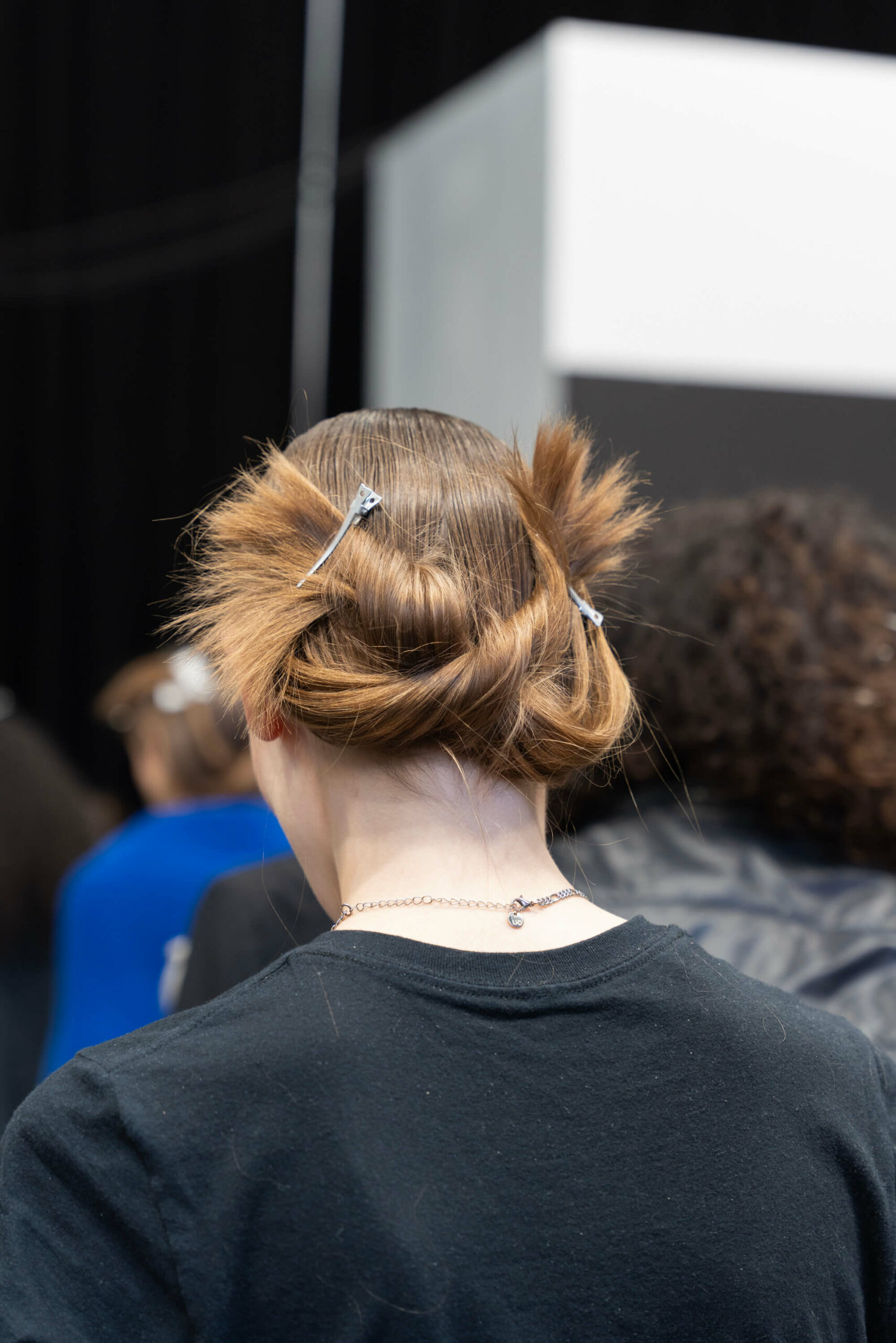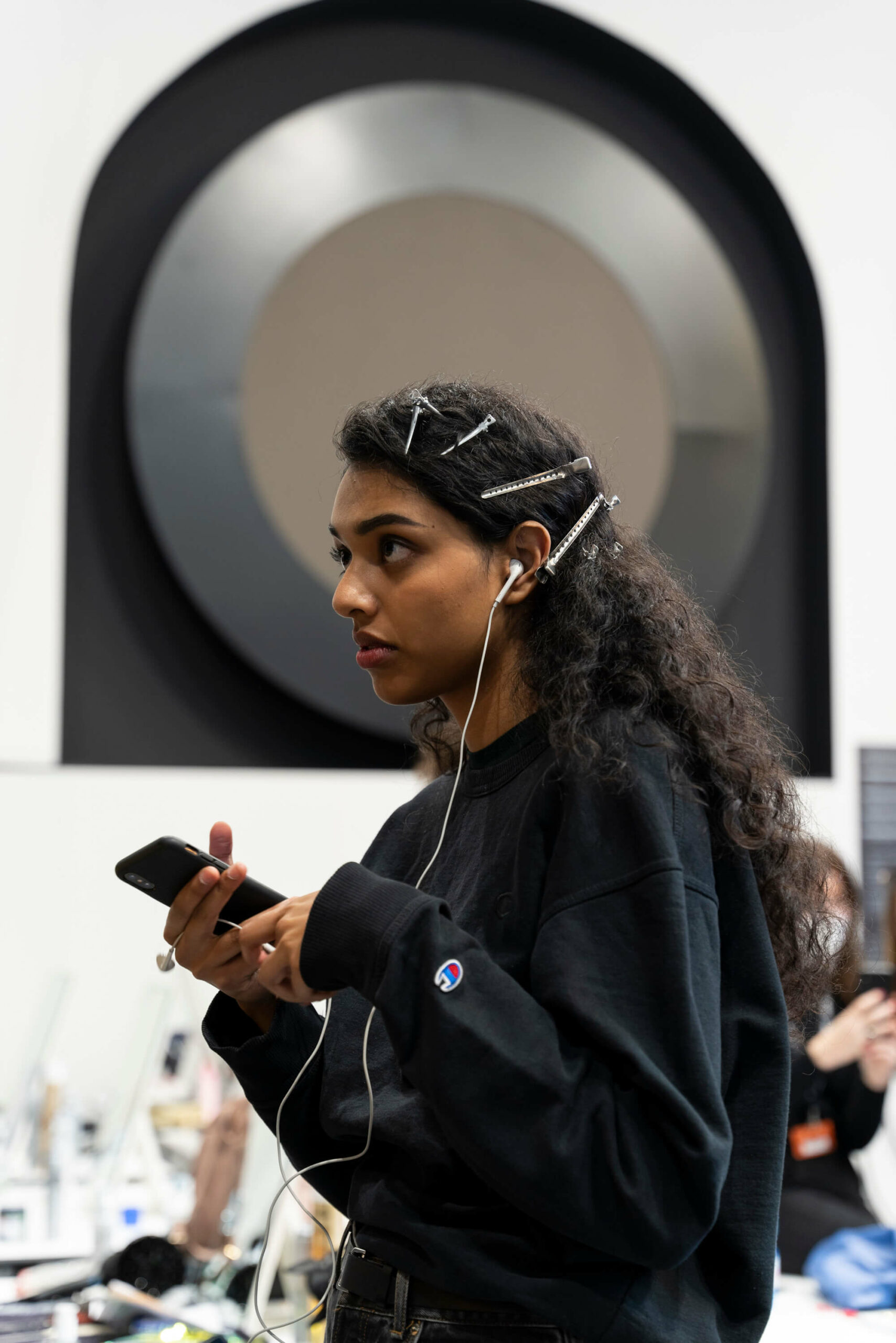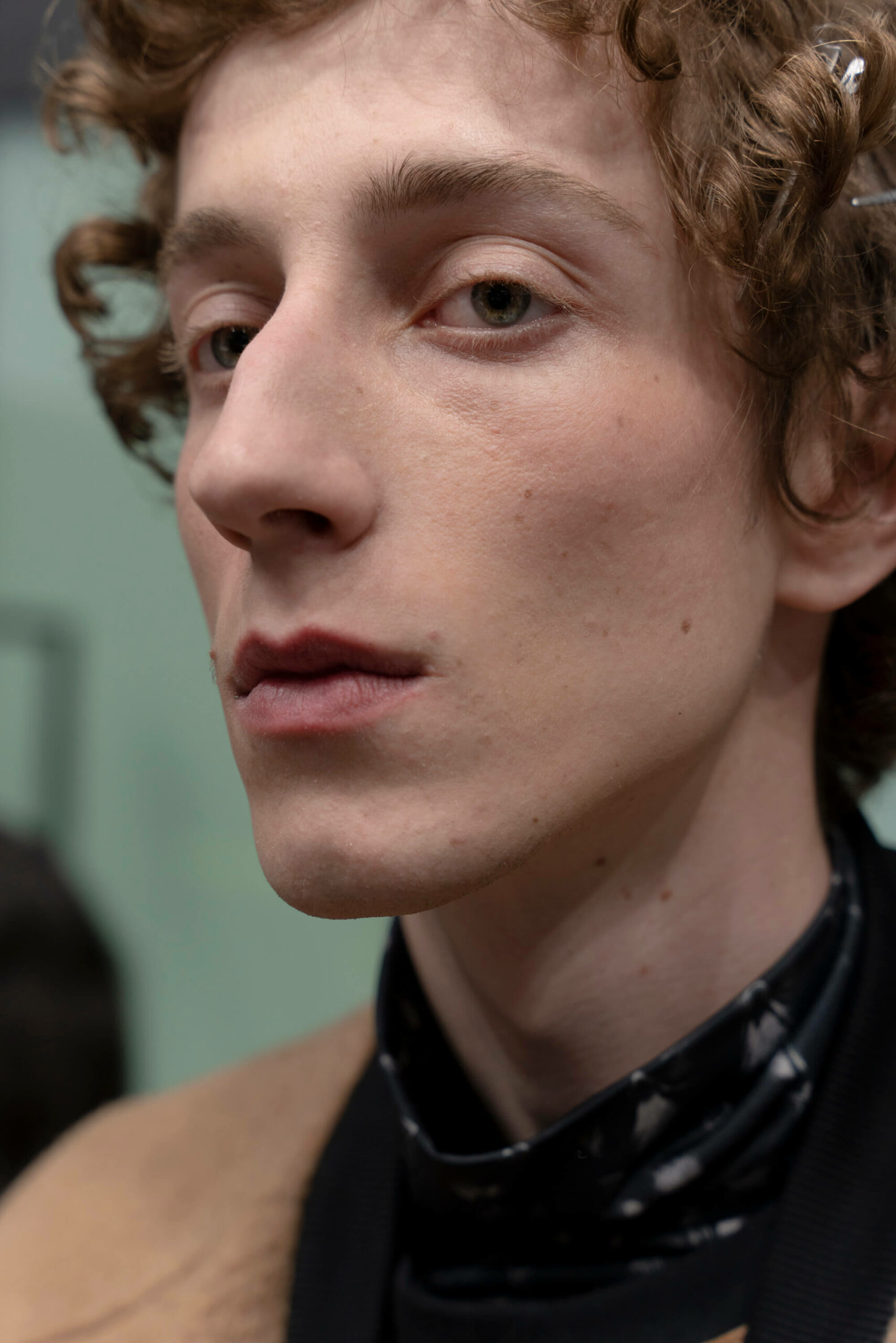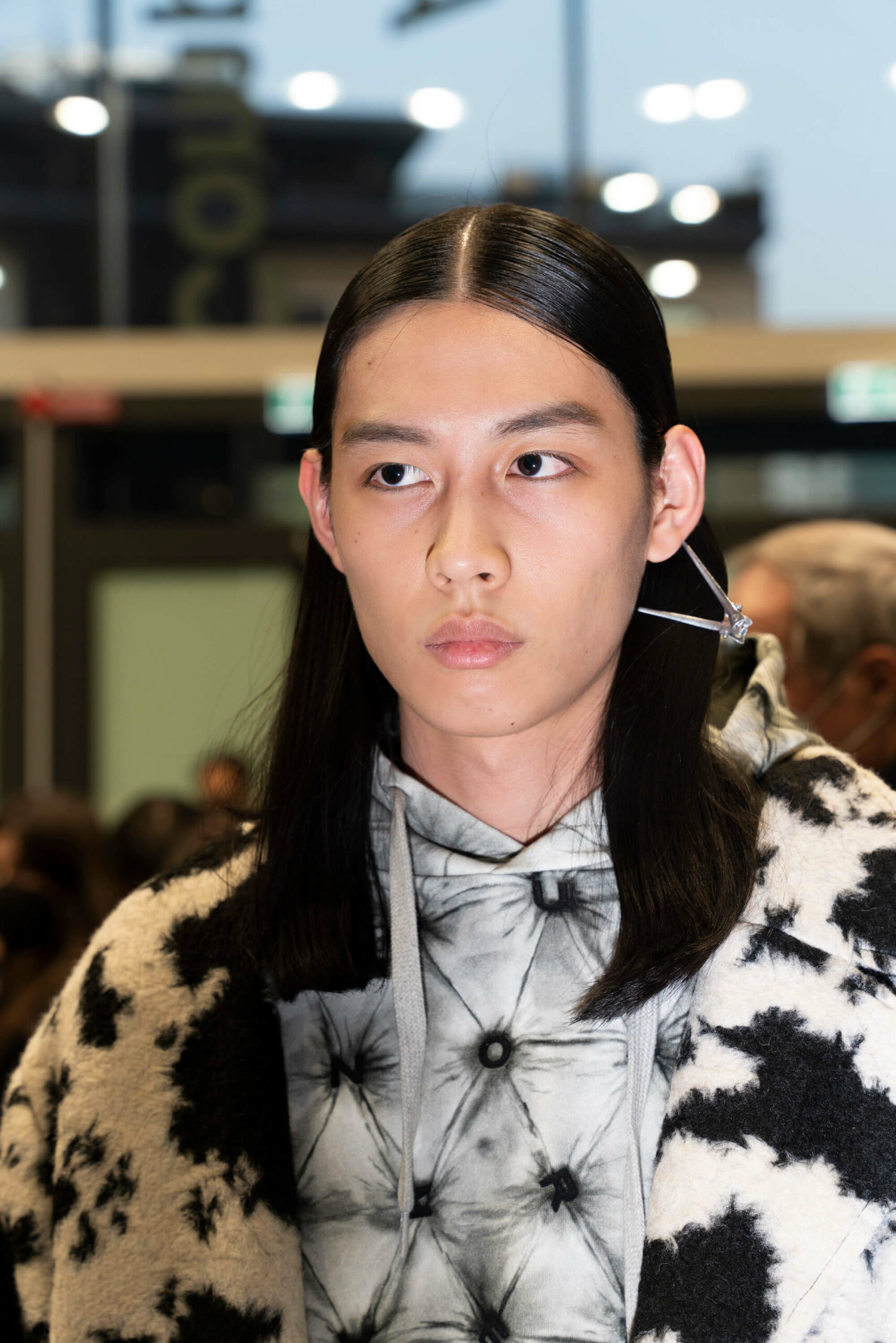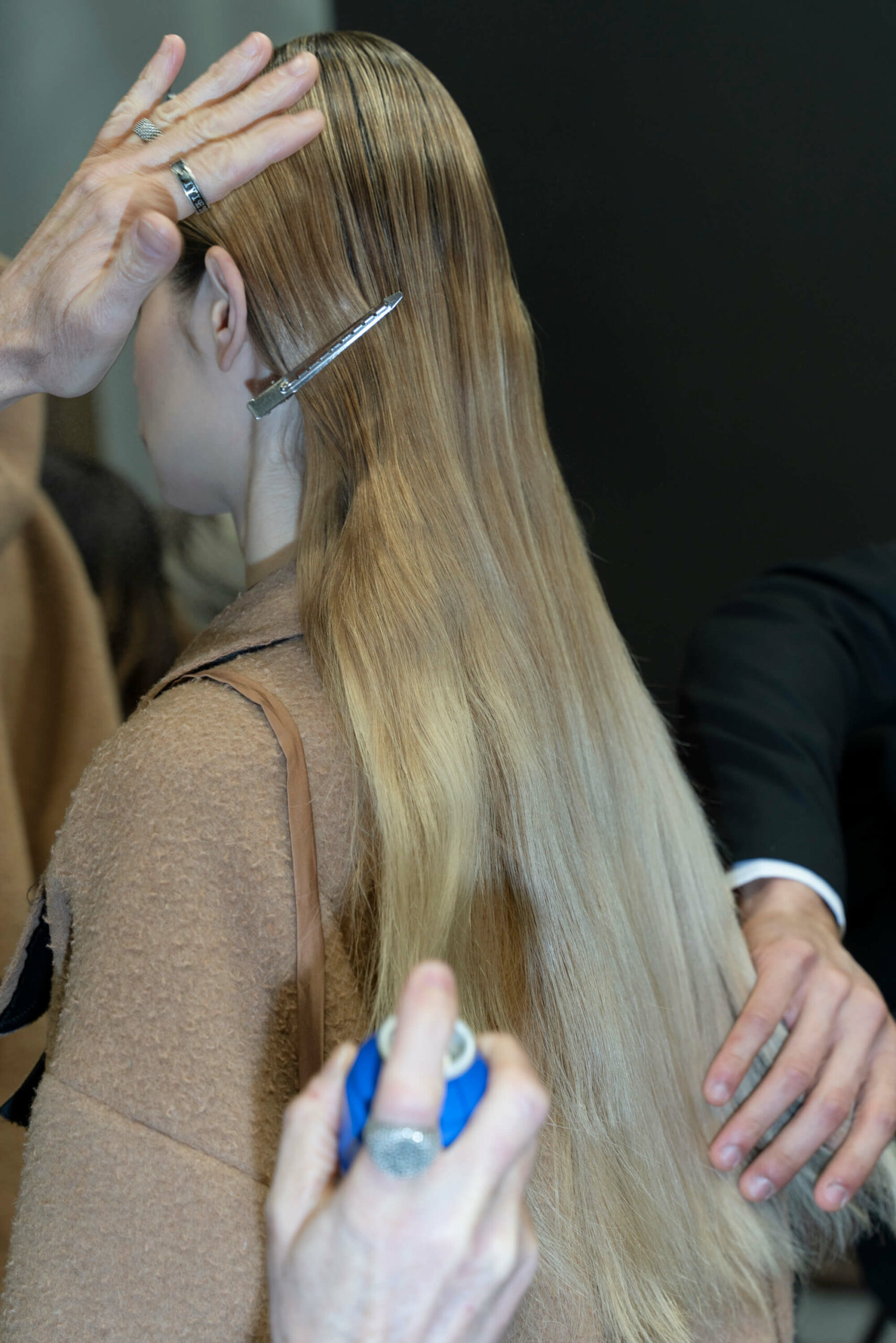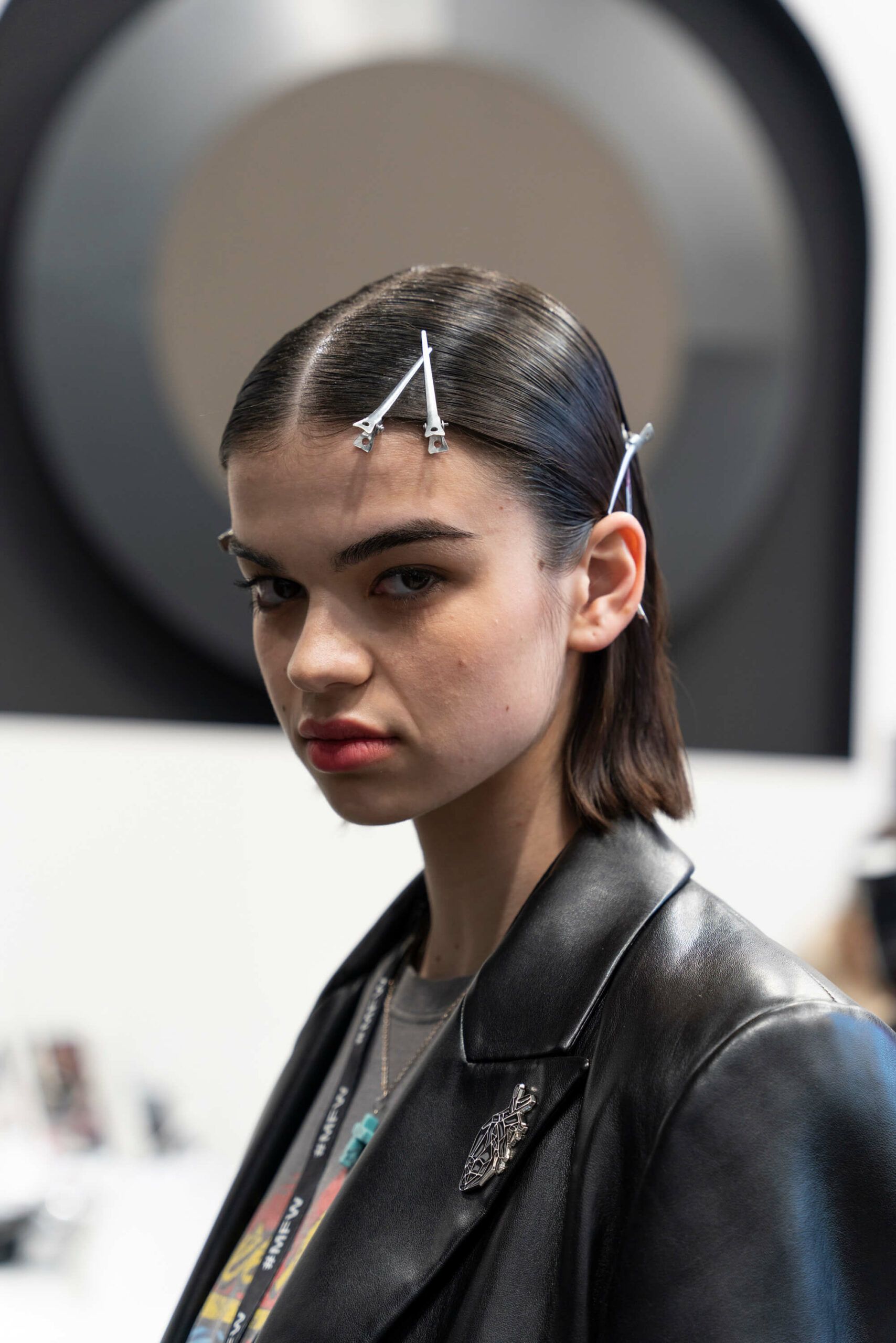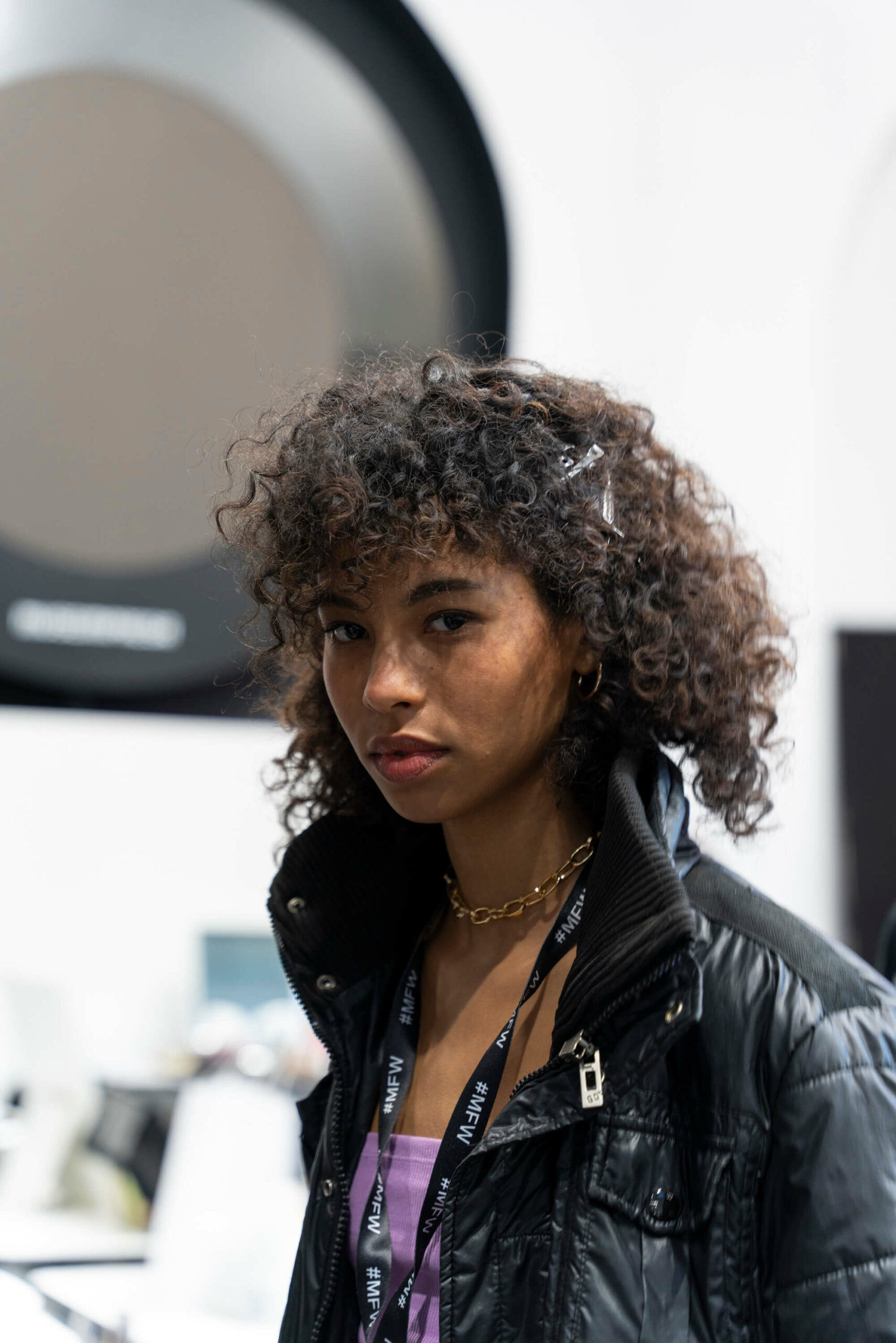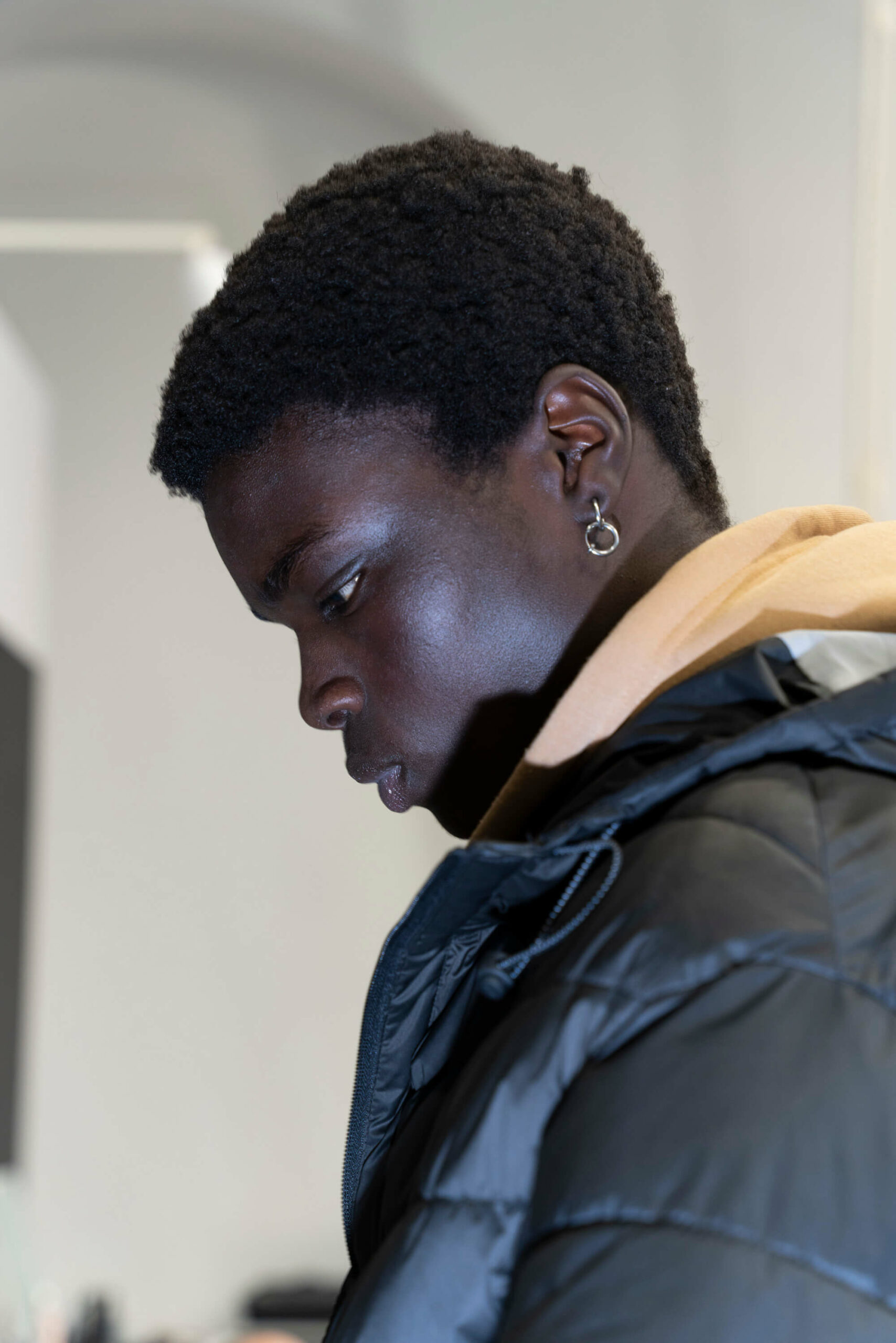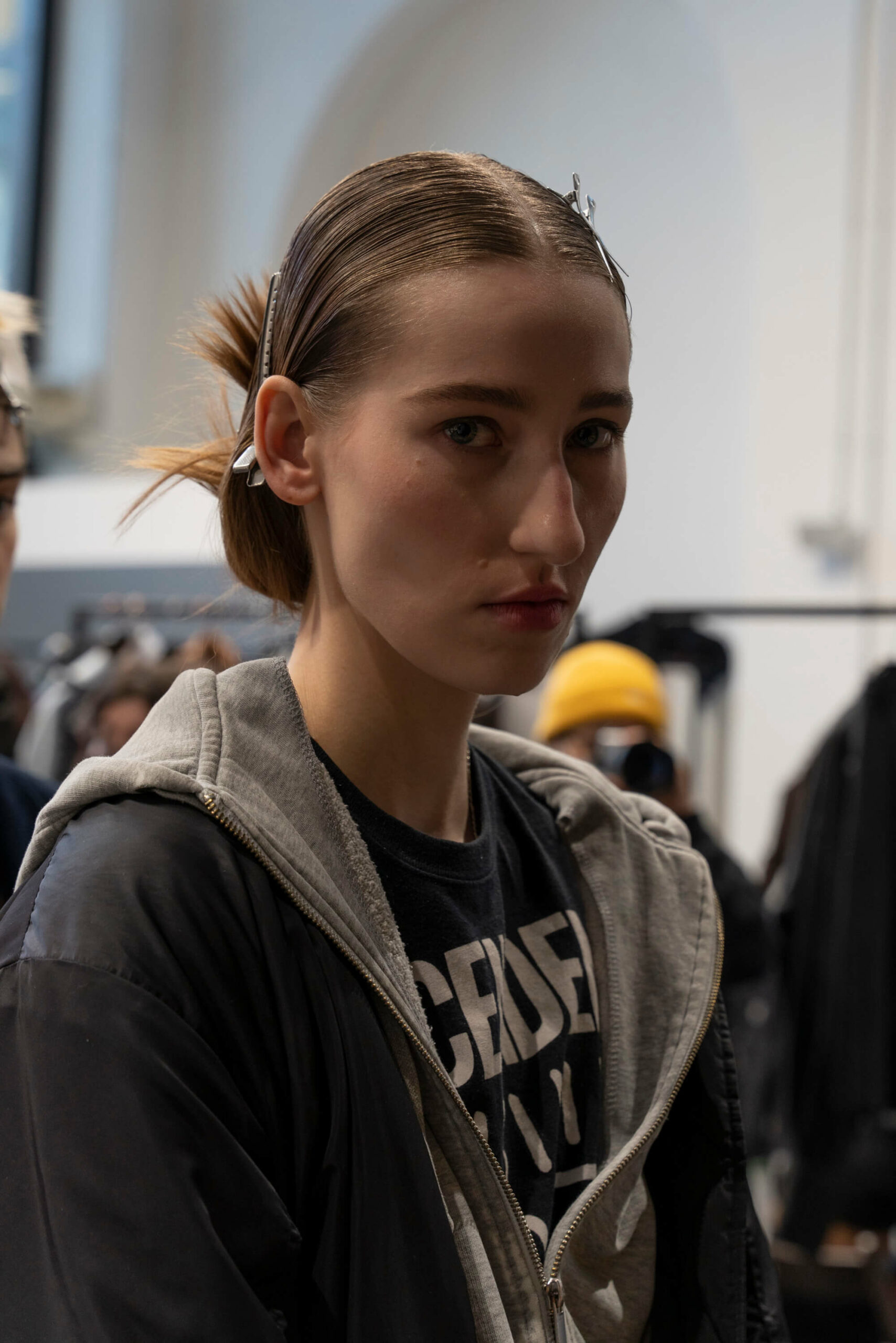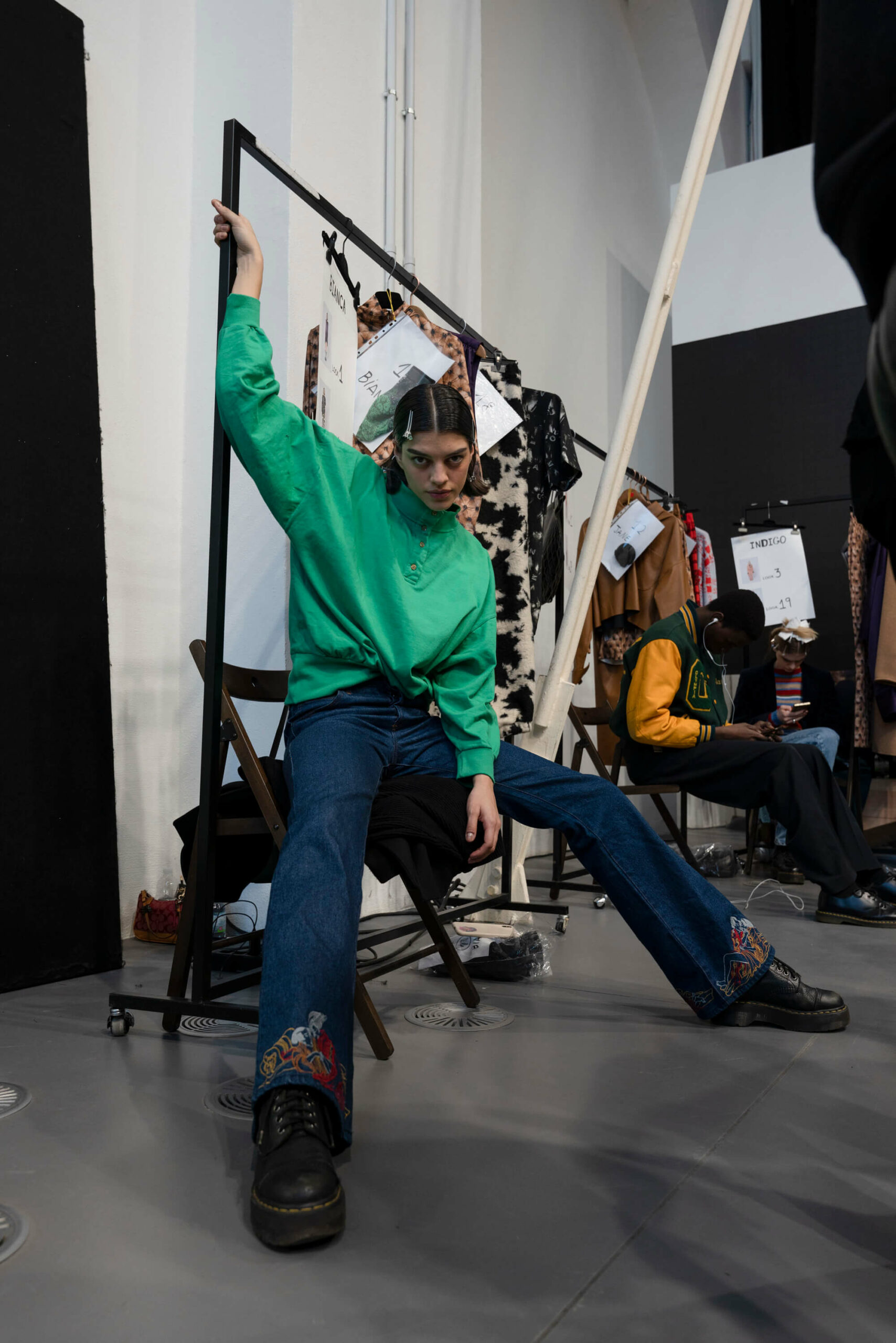 The only accessories used are soft bags in the shape of a pillow and, in some cases, floral inserts in neon colors. Just to maintain a bold and flashy mood even when no one sees us in front of the mirror of our room.