When you see Alberta Ferretti in the backstage, you immediately realize that she is a strong woman, as well as elegant: she takes care of every aspect, dress, and person with the attention typical of those who put their hearts in what they do. And Alberta, season after season, has proved how much passion and energy she puts in her work, always thinking about the type of woman who inspires it, aware of her potential and of the fact that no obstacle can stop her.
Alberta Ferretti is a great woman, an authority of Italian fashion, a creative and original designer who turned women empowerment into her mission. For the FW19, she created a strong collection, completely excesses-free, in order to express a new idea of comfort that meets the tastes and needs of a modern woman, who is also a lover of beauty… In other words, a woman like Alberta Ferretti.
__________
Alberta Ferretti FW19
MOODBOARD
__________
The dresses of the FW19 collection by Alberta Ferretti are typical of the daywear, without being streetwear: in fact, the designer has made some sophisticated choices that are perfect for the daily routine. Oversize suits and dresses, soft coats, sweaters, overalls, denim, and men's cut shirts dominate the collection, set out in a palette that ranges from white to black, from grey to pink. The peculiarity of these suits is that they are perfect for an evening, too. Dresses with precious inserts, puff sleeves, elegant details, and sensual silhouettes appeared on the catwalk to emphasize how a woman does not need pretentious garments to be beautiful. It is enough to wear a dress that reflects her spirit to communicate to the whole world her essence, her personality, and her values.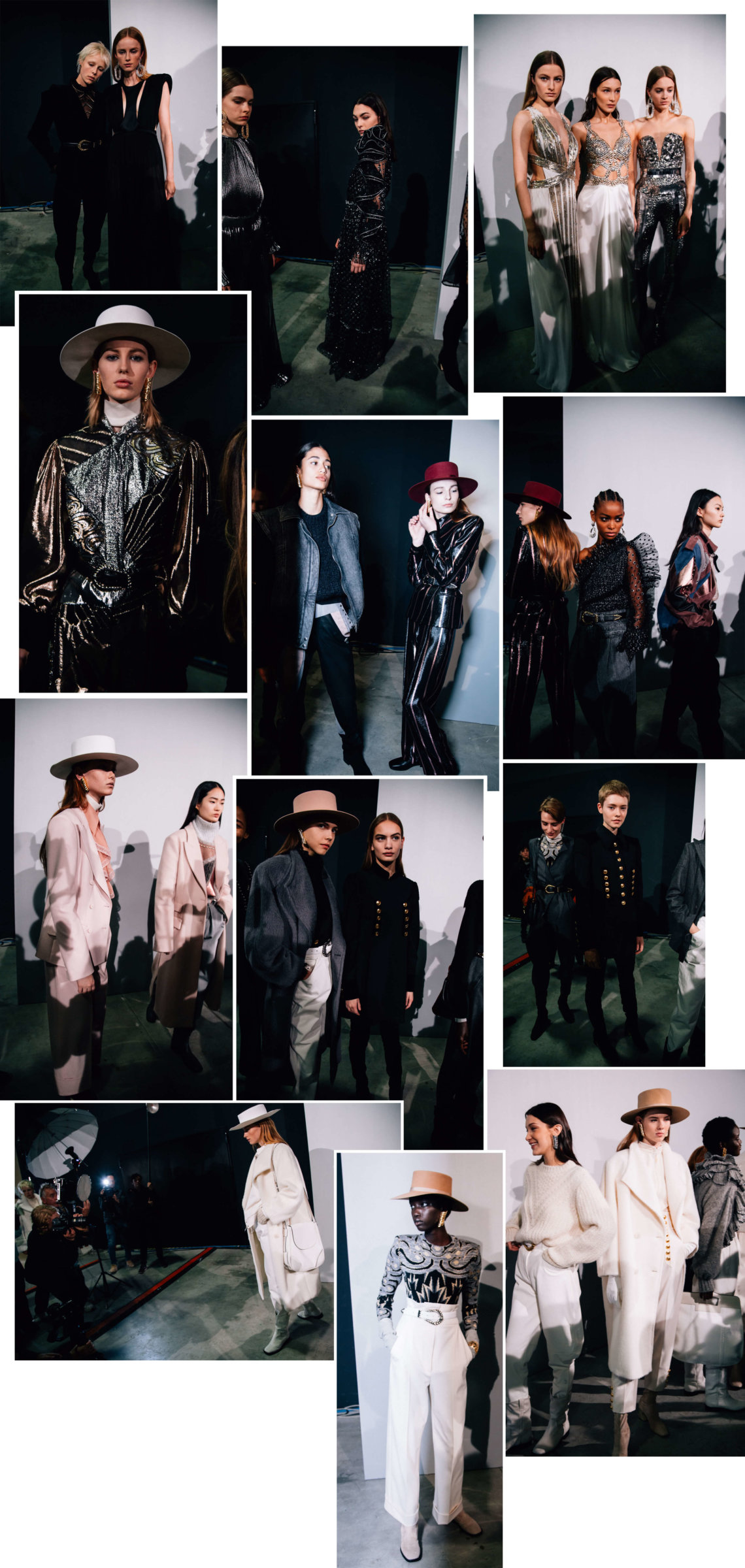 __________
Alberta Ferretti FW19
CLOSE UP
__________
If the color, in its purity or mixed with different tones of the same hue, is the protagonist, there are also some interesting accessories, such as suede boots, ruffles, big bags, gloves, precious earrings, and wide hats, that are perfect for a cosmopolitan woman. There is also a great variety of fabrics, from wool to leather to velvet, from satin to transparencies, all timeless and nonetheless always surprising.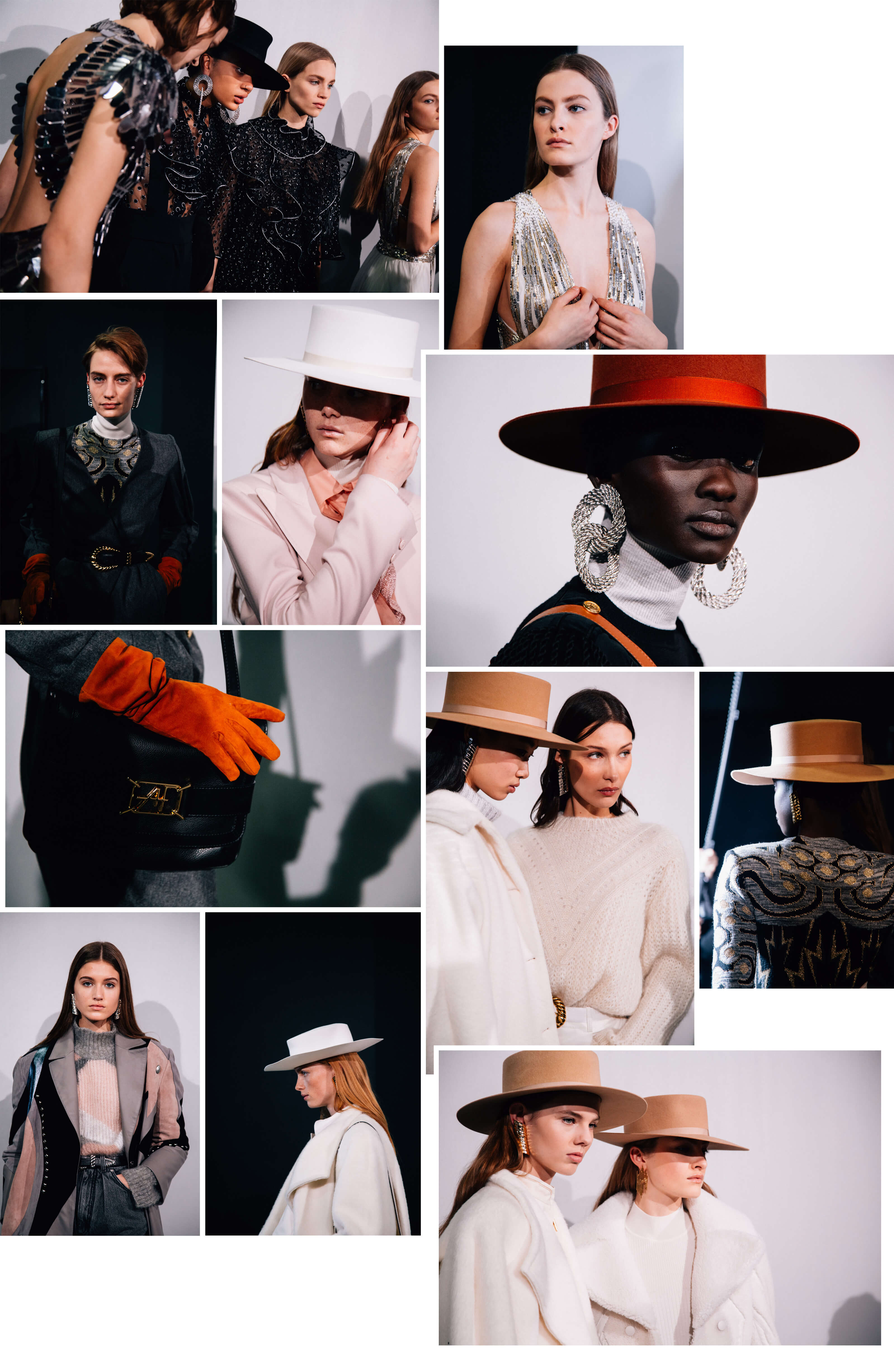 __________
Alberta Ferretti FW19
OUR FAVORITE LOOKS
__________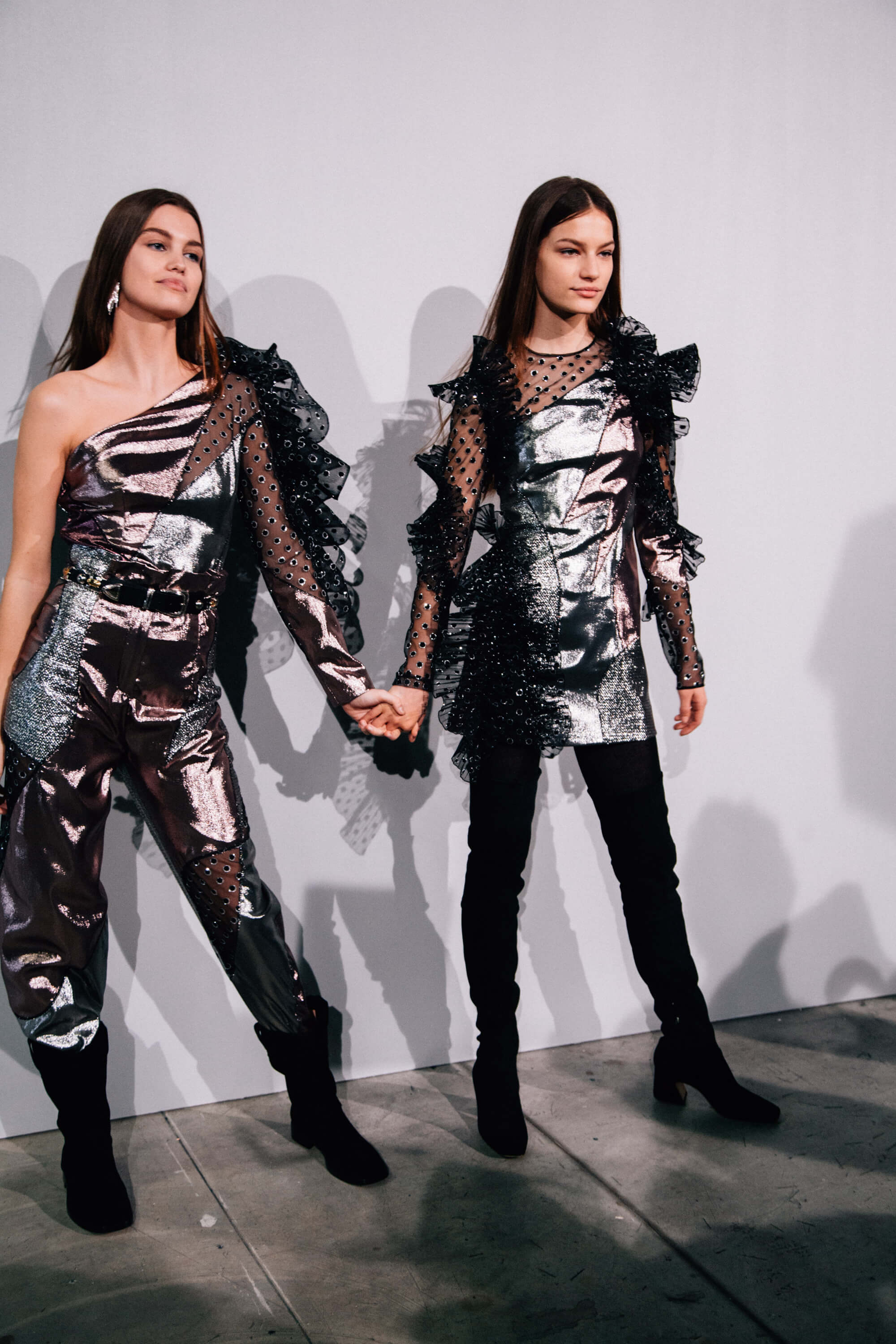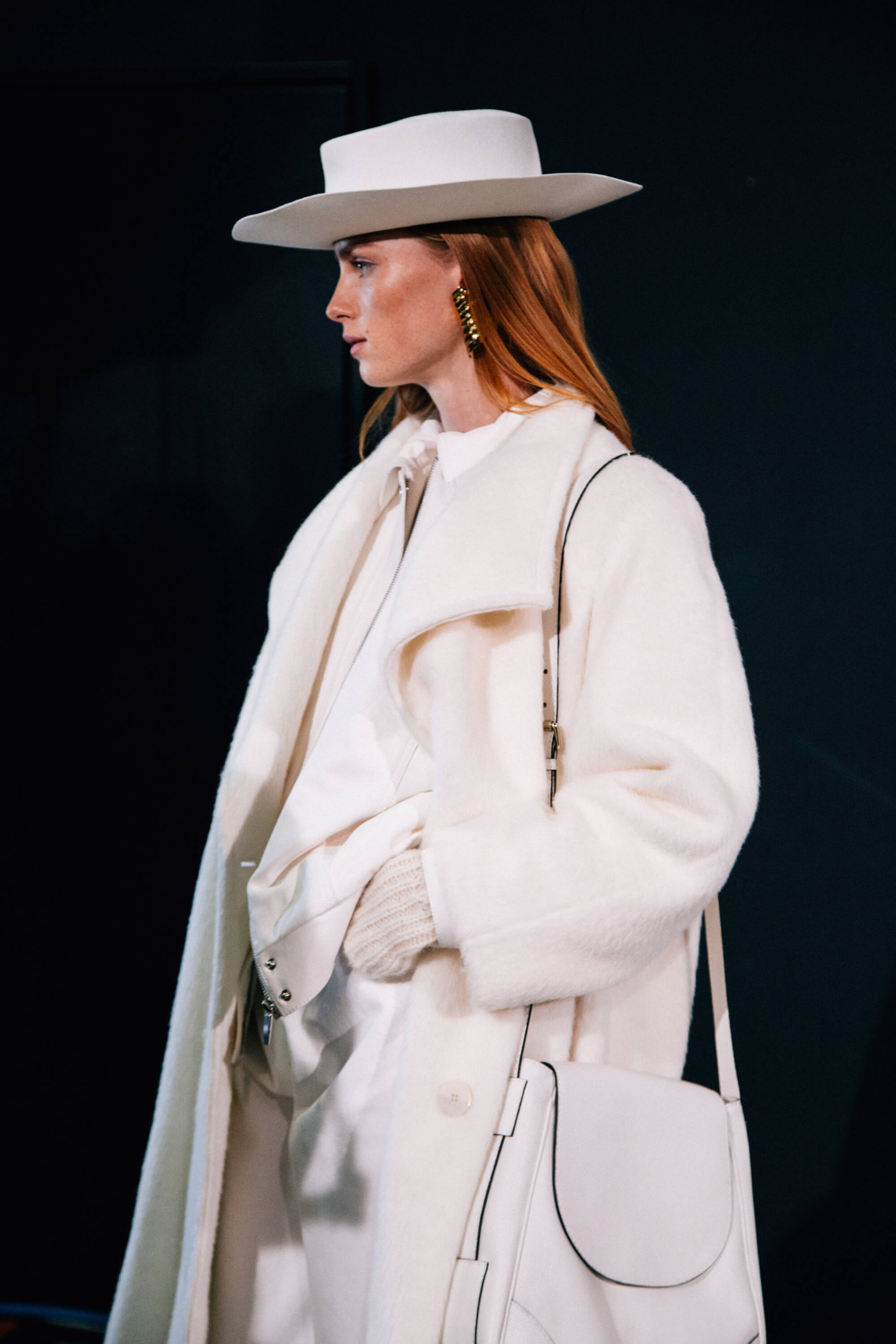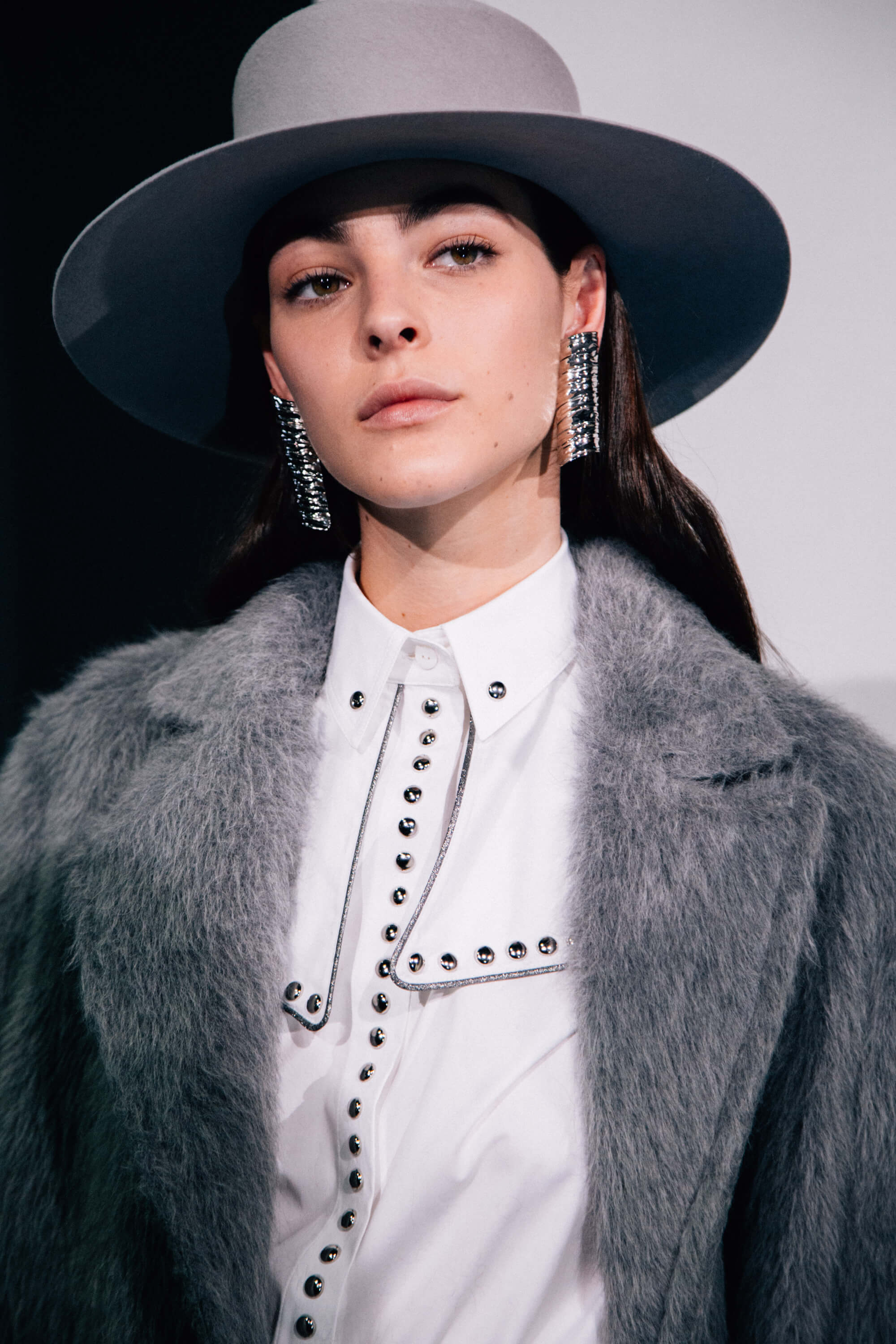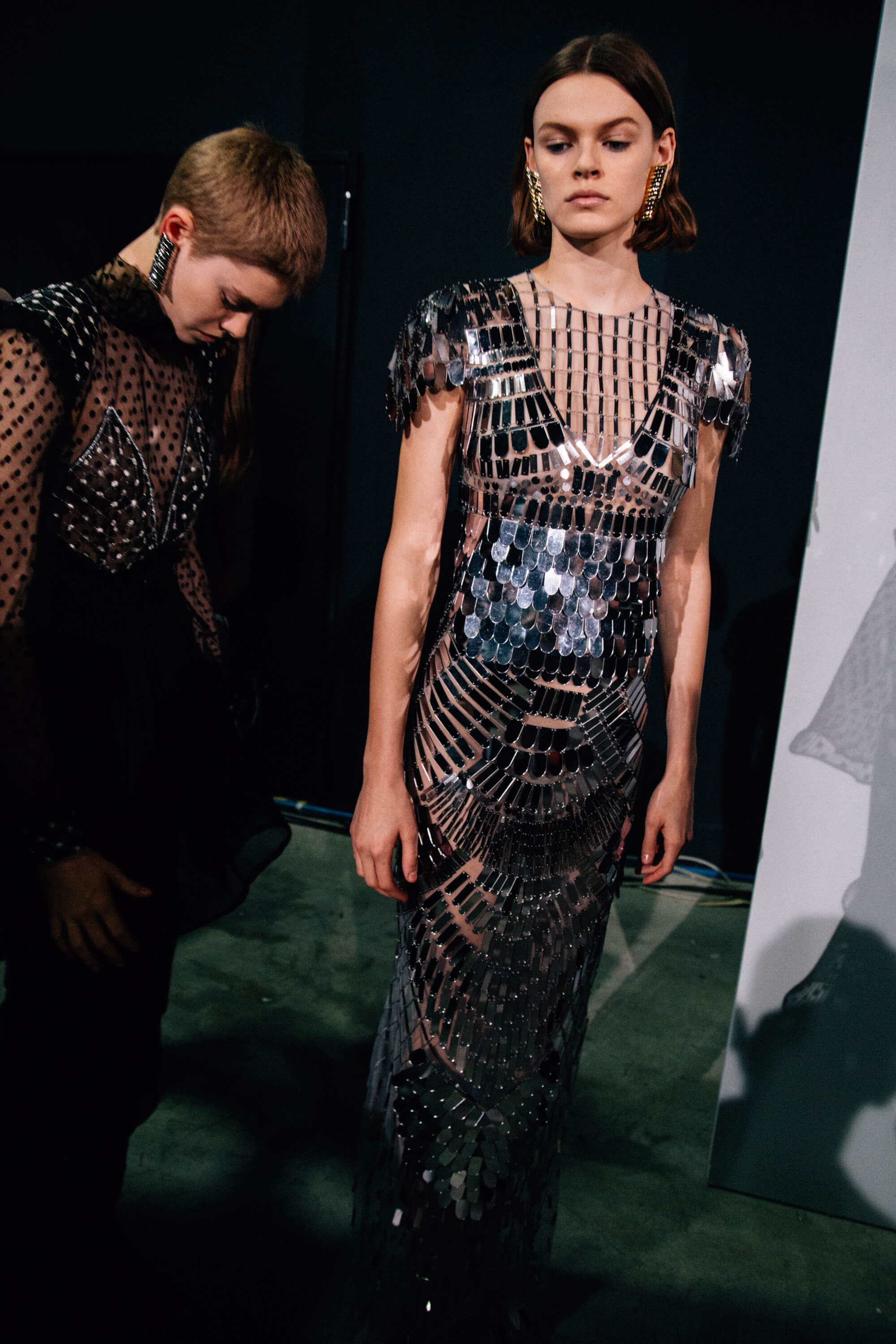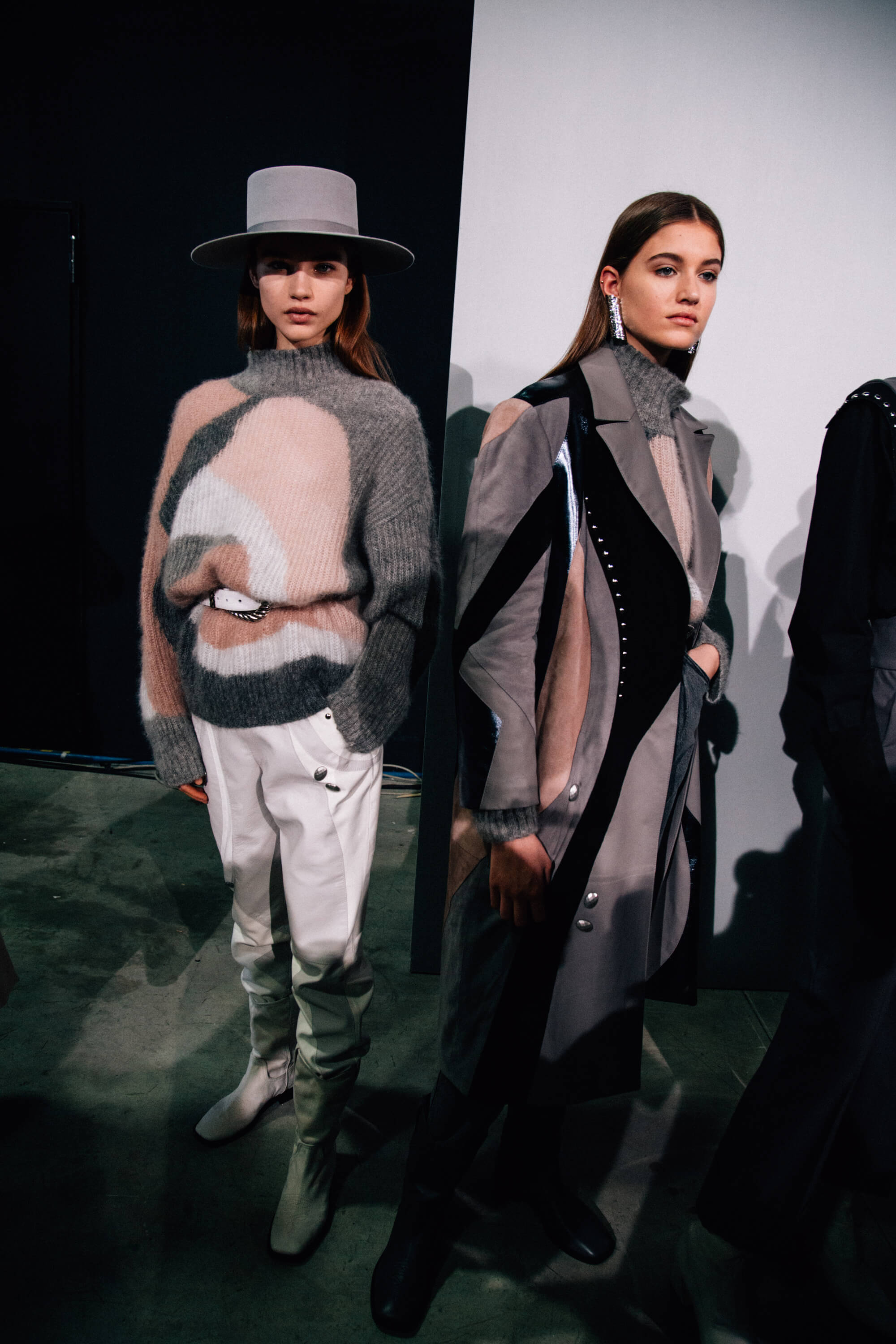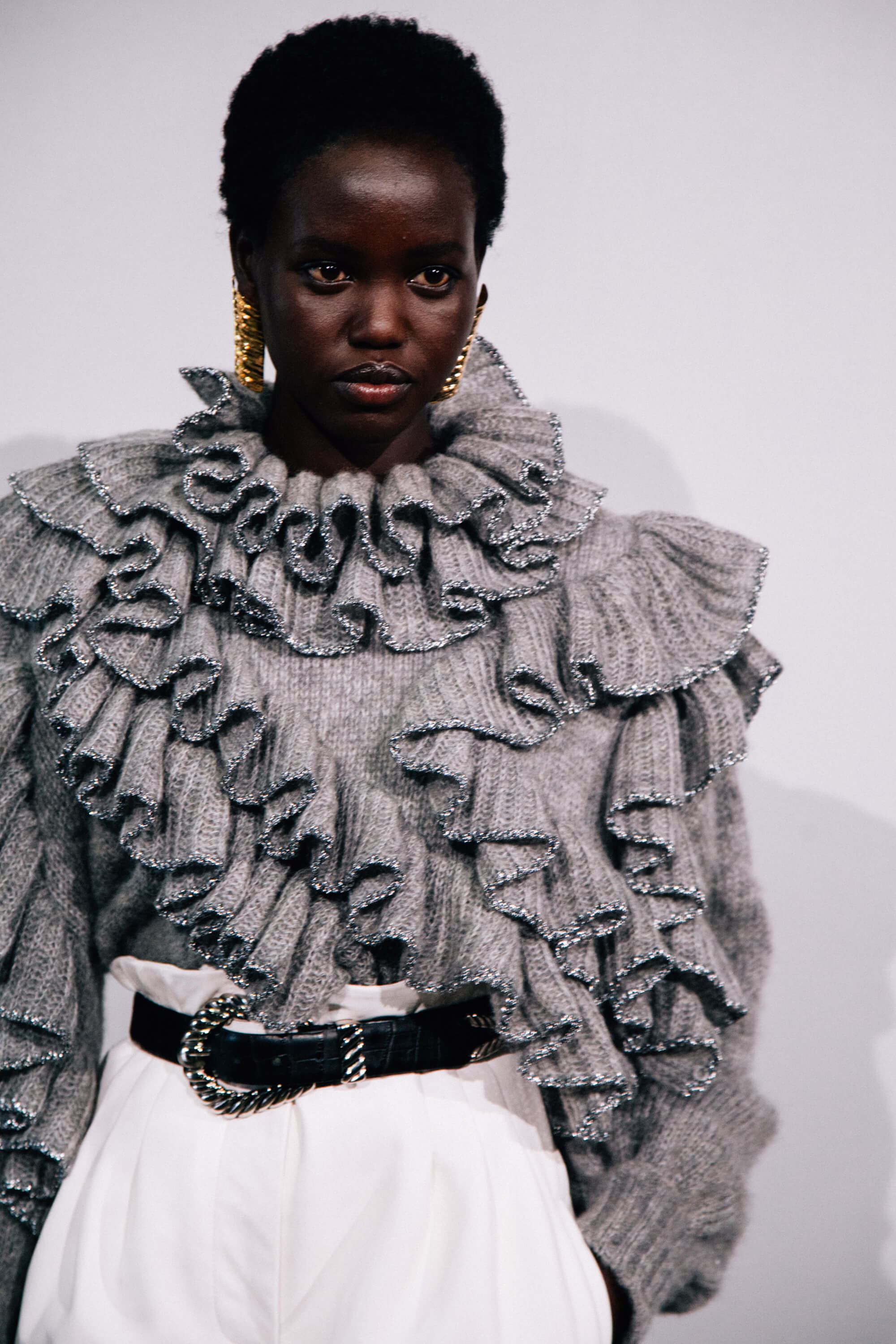 __________
Alberta Ferretti FW19
BEAUTY
__________
For the makeup, Mac Cosmetics thought about an ultra-natural and minimal look. The skin is left natural, except for the spots that need a little bit of concealer, and it is massaged with oil to prepare it to the next steps. The eyebrows are lightly refined for a "virgin brow" effect, as the Makeup artist Victor Cembellin revealed to us in the backstage.
The following step is a light layer of mascara to curl the lashes: the product used to achieve this effect is the new Extended Play Perm Me by Mac Cosmetics (available from March 1st). The eye is then defined with a black pencil applied in the upper-inner water line, which is then partially removed to minimize the effect while enhancing the gaze. There is no blush or lipstick, and the hair is left natural, "Everything focuses on the clothes, there are so many colors and textures, and that's why we made a strong contrast by keeping the hair and makeup natural," said Cembellin.