Inspired by the historical and cultural concept of "enlightenment," Christian Beck designed Aigner's FW19 collection, which marks a new era of awareness and freedom, looking to a future full of light and energy. "The collection is titled 'Enlightenment,' and it is inspired by the eighteenth century, by the time of the evolution from the Middle Age to the Baroque and the Rococo," revealed to us the designer. "I think it is interesting to play with the strict silhouette of the earlier period and the joyful prints of the following era, I mixed these two elements in the collection."
__________
Aigner FW19
MOODBOARD
__________
The looks have clean lines and shapes, with rich details and layered textures, "I think the iconic element of this collection is the mix of textures, I made layered looks with different elements," said Beck. We find the romantic floral print in some clothes and suits, wide use of leather, long and midi clothes, comfortable clothes, pearled details reminiscent of the medieval armors, and loose fitting coats. The palette ranges from brown to grey, from pink to blue, from green to mauve, which conveys elegance while highlighting the details at the same time.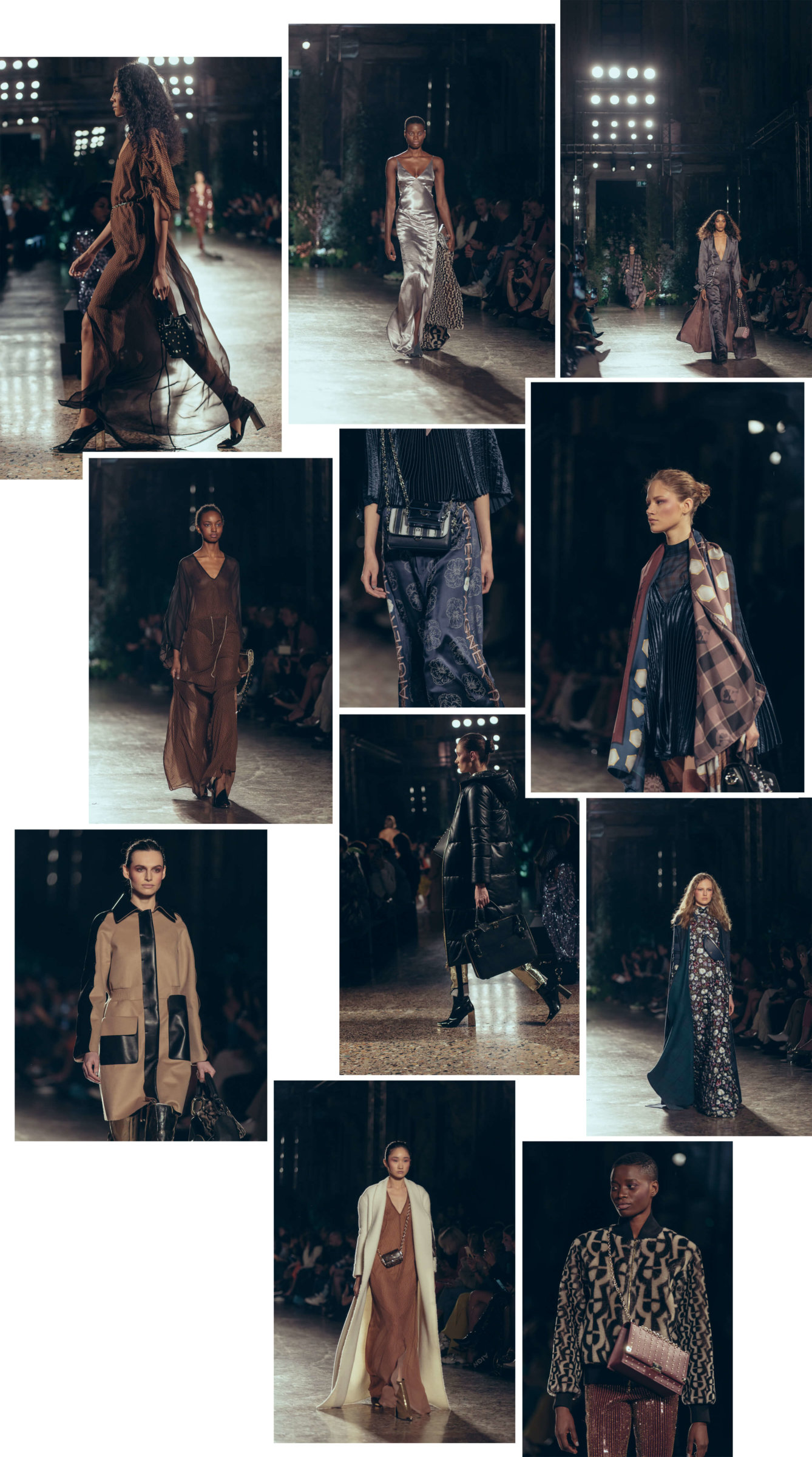 __________
Aigner FW19
CLOSE UP
__________
The mix of prints attracts the gaze from the first moment, creating a continuous flow of motifs that goes from the logo to the bright details, without forgetting tartan, velvet, silk, lurex and the lightness of transparent dresses. The romanticism of the evening dresses meets the comfort of the daywear, while the key-element of every look is the bag, a characteristic accessory of Aigner. For this season the brand proposes, in addition to the well-known models of Cybell Specials, the new version of the Dana bucket bag and essential bags like Epona, Dea and Cosima, minimal but timeless in their being perfect for the daily routine. The finishing touch? The studs, which become a distinctive feature of the collection alongside the horse's head, and special footwear, which include side-cut ankle boots with a zipper and suede over-the-knee boots.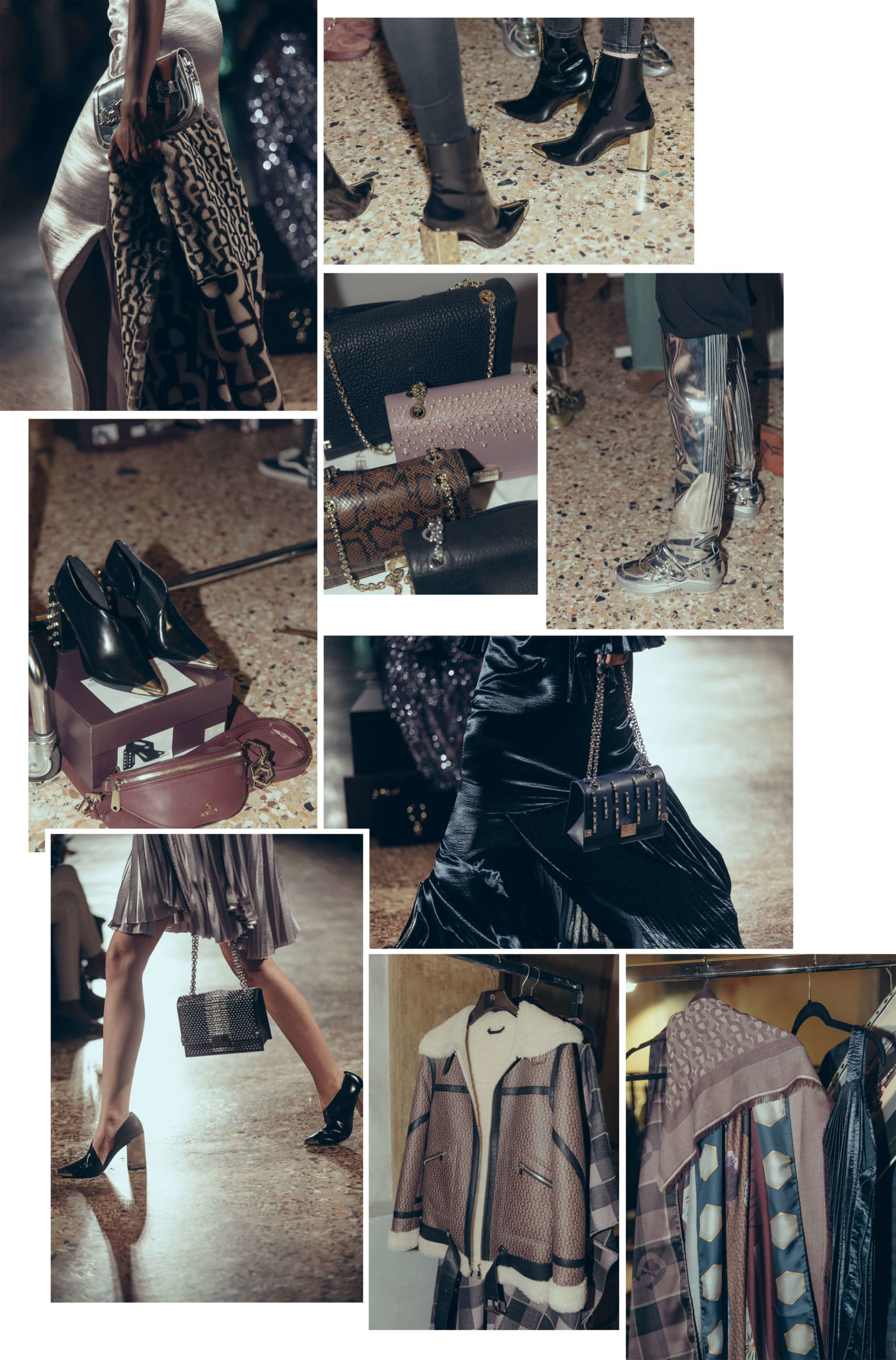 __________
Aigner FW19
OUR FAVOURITE LOOKS
__________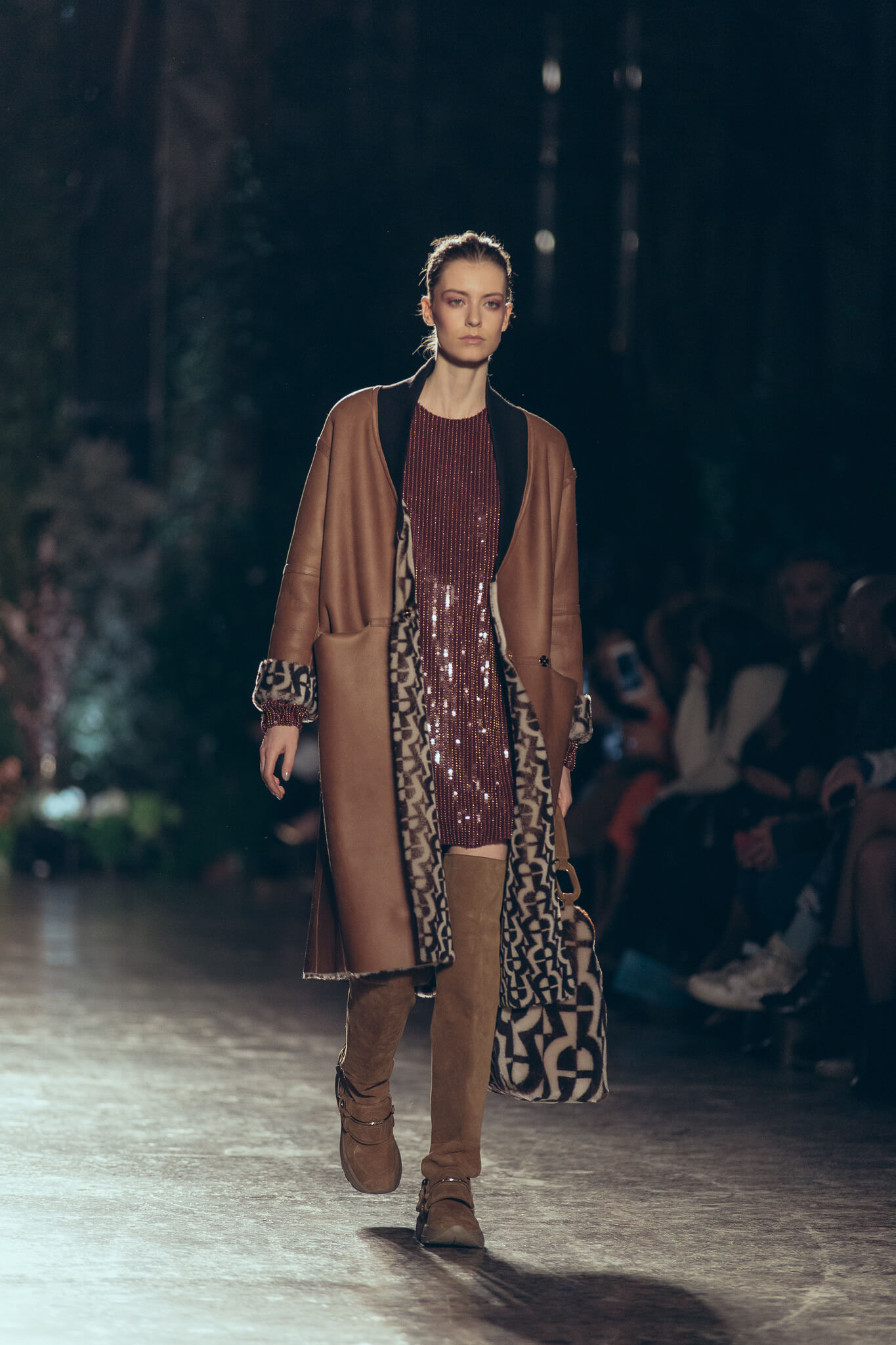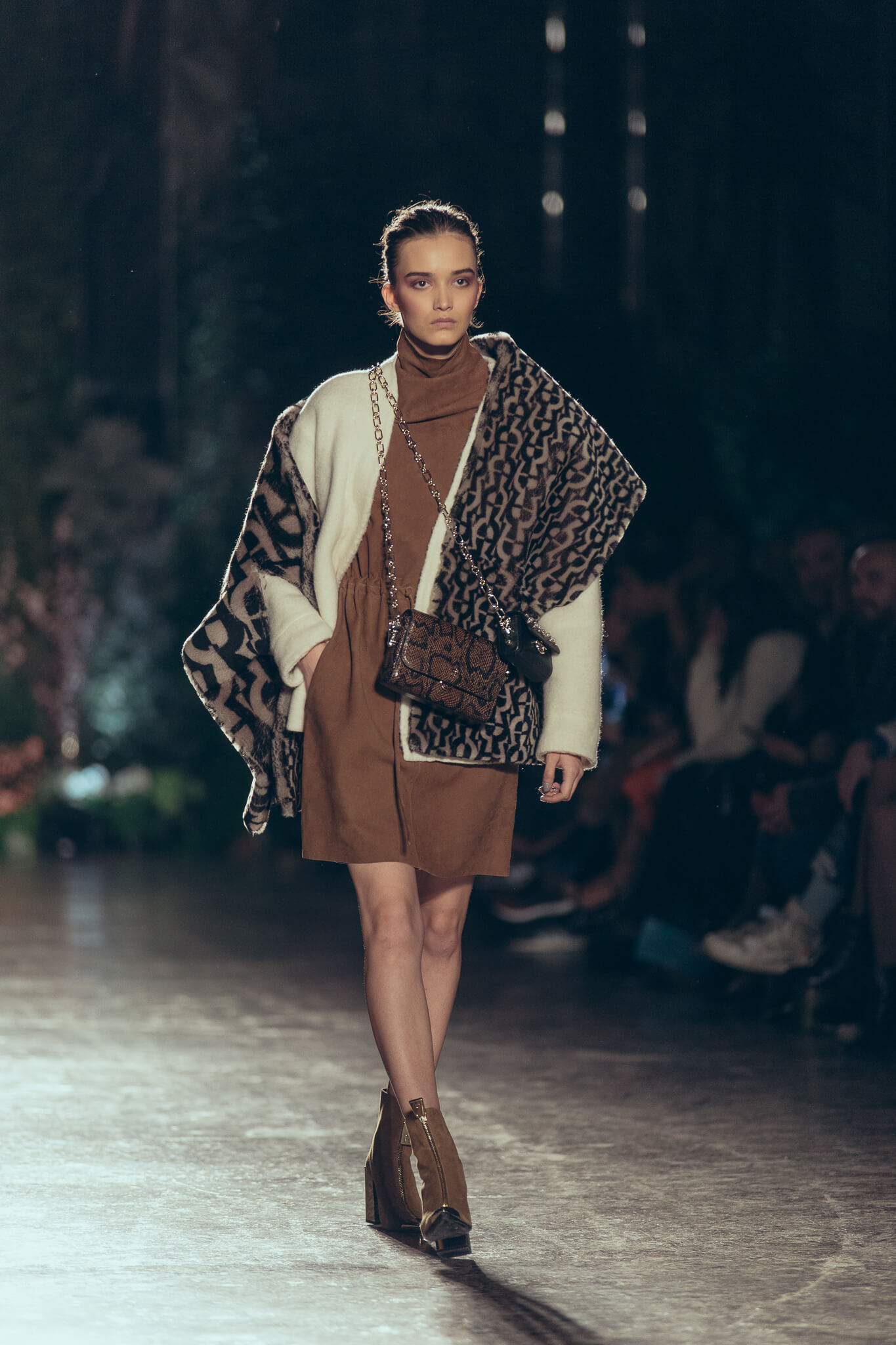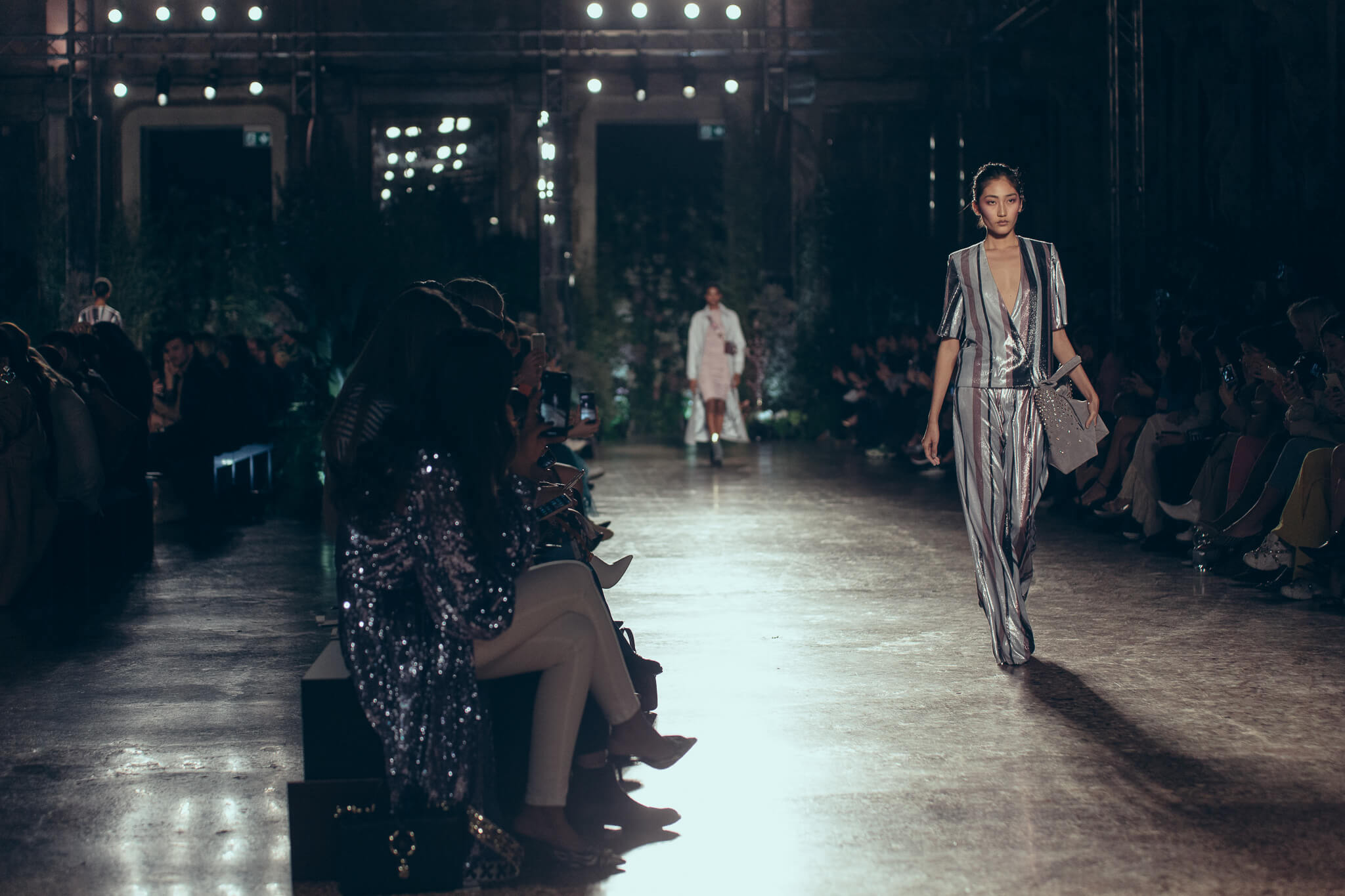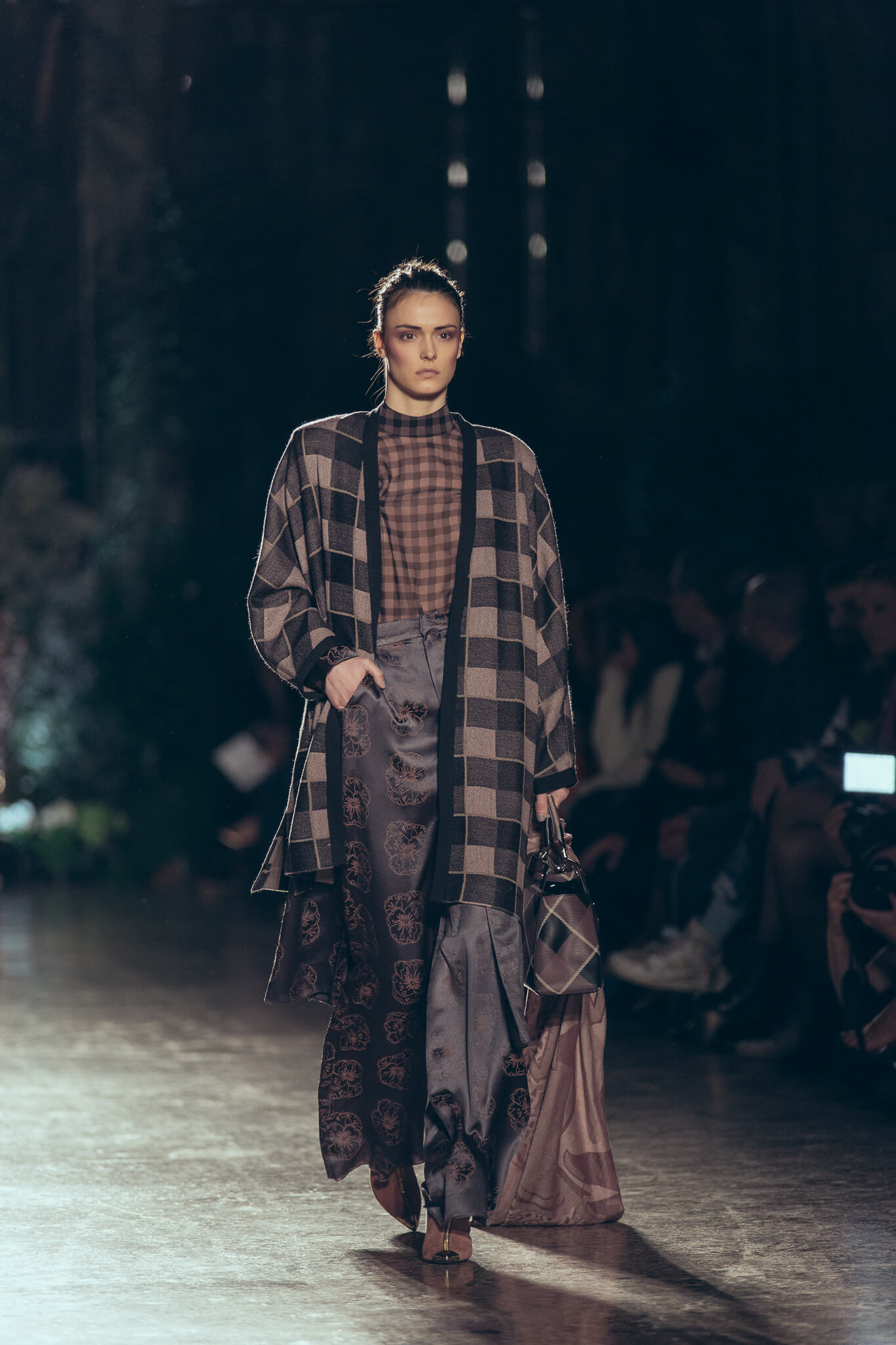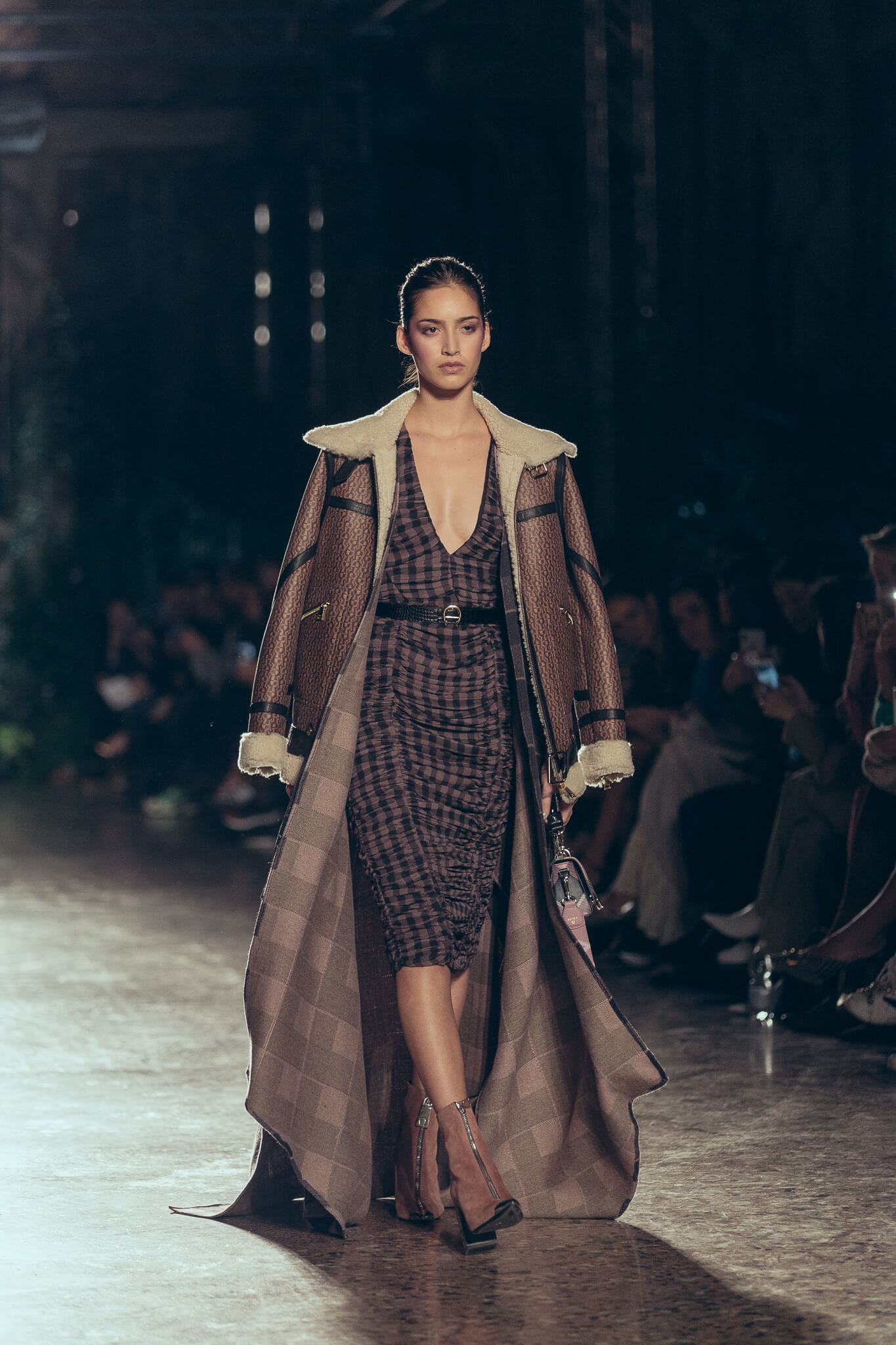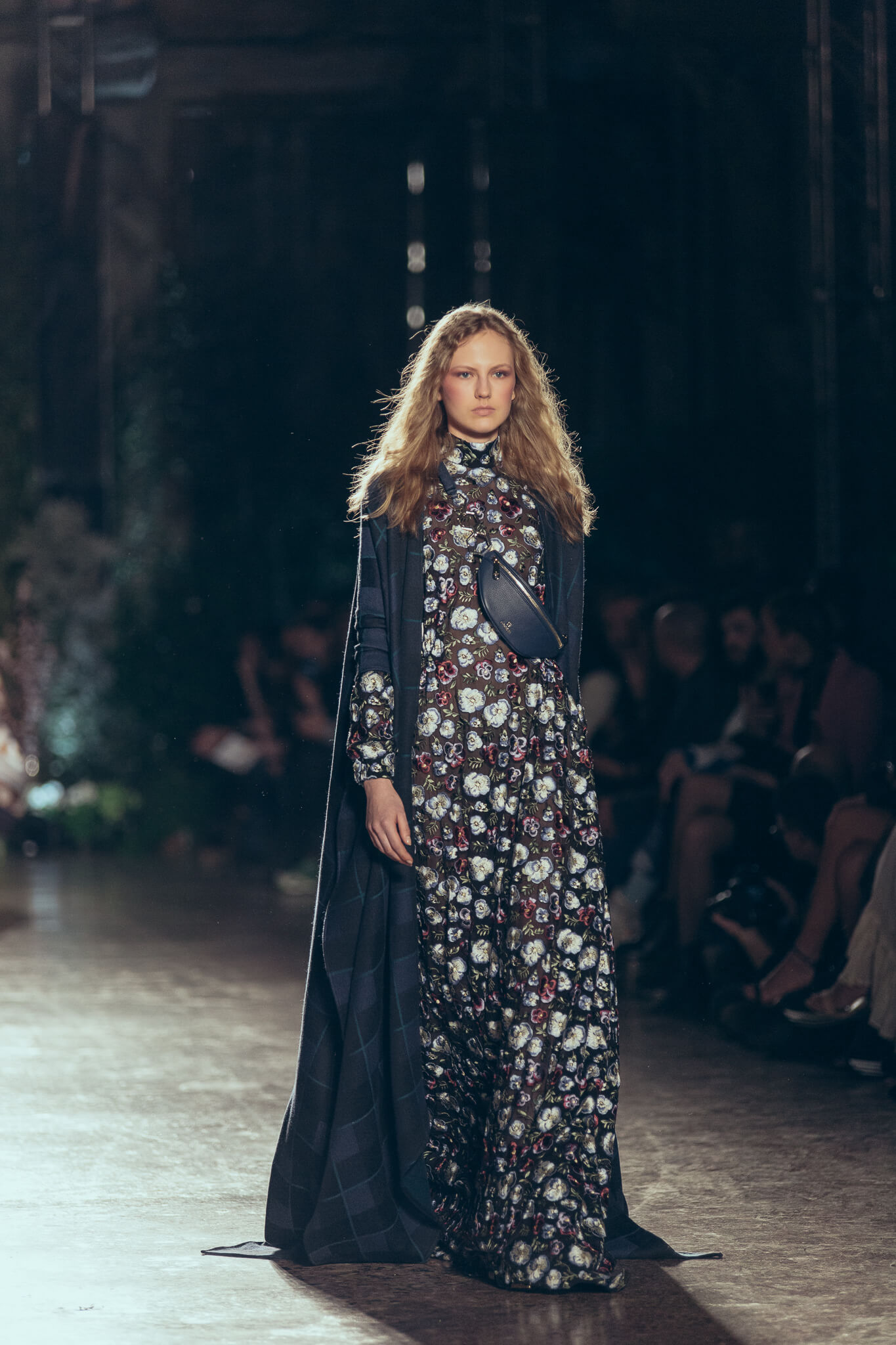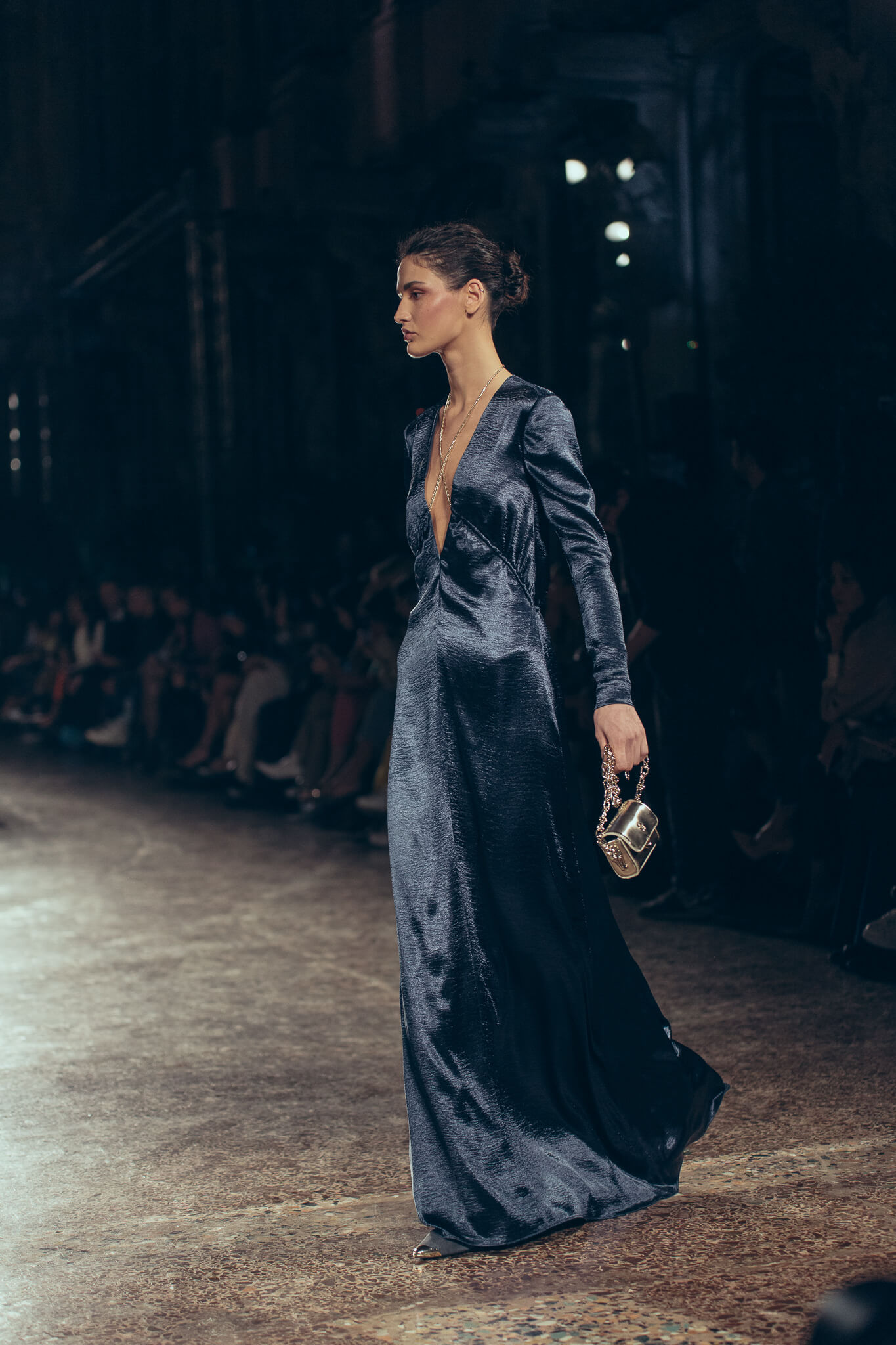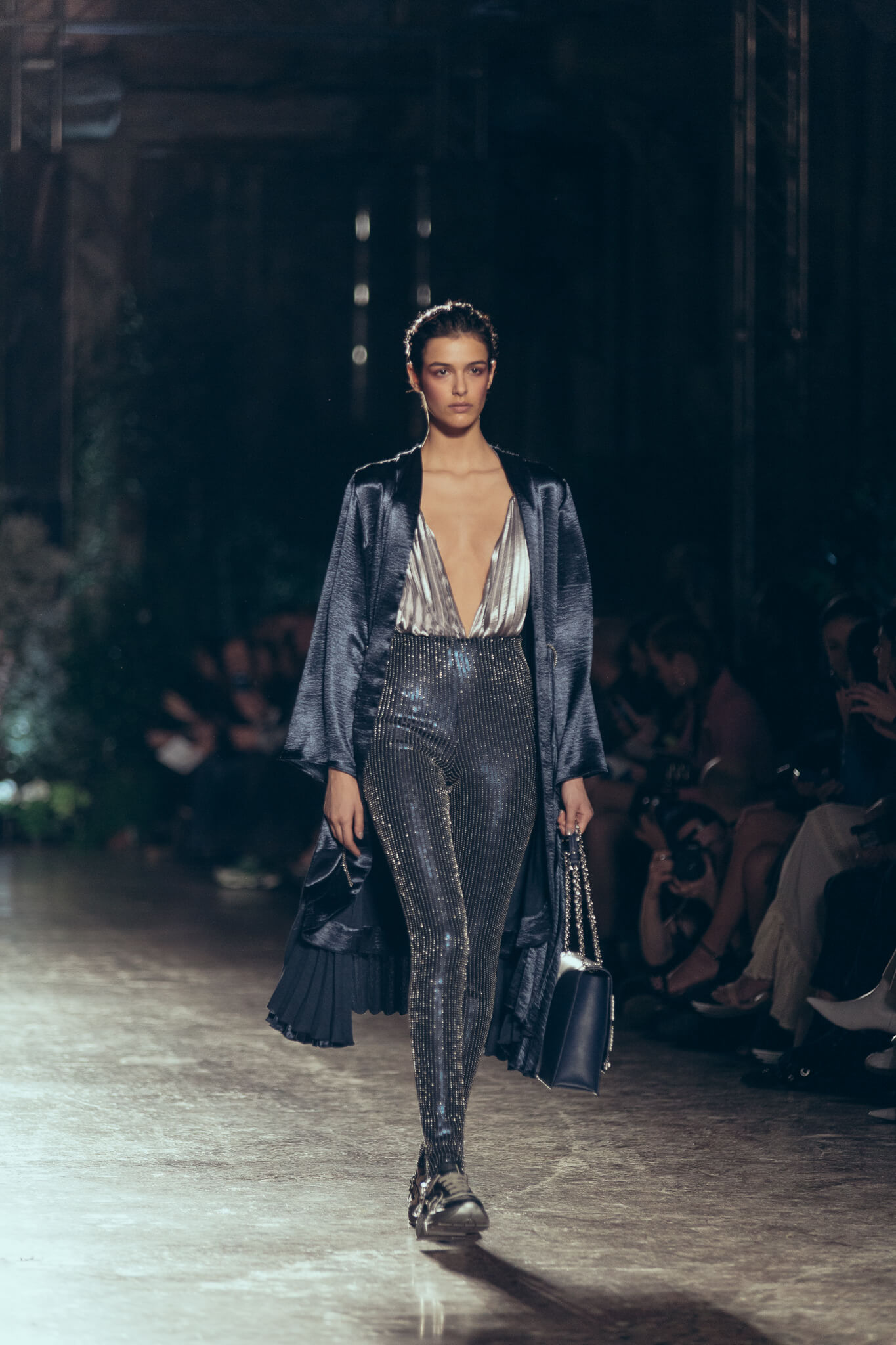 __________
Aigner FW19
BEAUTY
__________
The makeup has been described step by step by Markus Theisen, the key makeup artist, in the backstage of the fashion show, "The input always comes from Christian Beck, he tells me the colors, and I try to guess the atmosphere; this time it was romantic, dreamlike." The makeup is soft, and the shade of pink that is applied on the eyes matches the blush (by Laura Mercier in the shade Kir Royal) on the cheeks, blended up to the temples. The eyebrows were made shiny with vaseline and, on the lips, they applied a pink matte tint, while the lashes were colored in dark mauve and left messy.
"The woman to whom this makeup is addressed is the typical client of Aigner, not too sporty and very elegant," added Theisen.