We often think that buying only expensive products with many ingredients is synonymous with efficiency and validity, but we assure you that you can find precious little gems for your skin even when it comes to "cheap" skincare. Affordable skincare does not necessarily mean less valid: nowadays many brands have chosen to bet all their value by using less but effective ingredients, caring less about marketing and more about quality (you will surely know The Ordinary, the brand that has revolutionized the web with its skincare products with minimum cost for maximum result). As good Beauty Editors, we made a recap of those products under 20 Euros that have become some real allies for our everyday beauty routine!
1) The Ordinary, 100% Plant-Derived Squalane – 7.90 €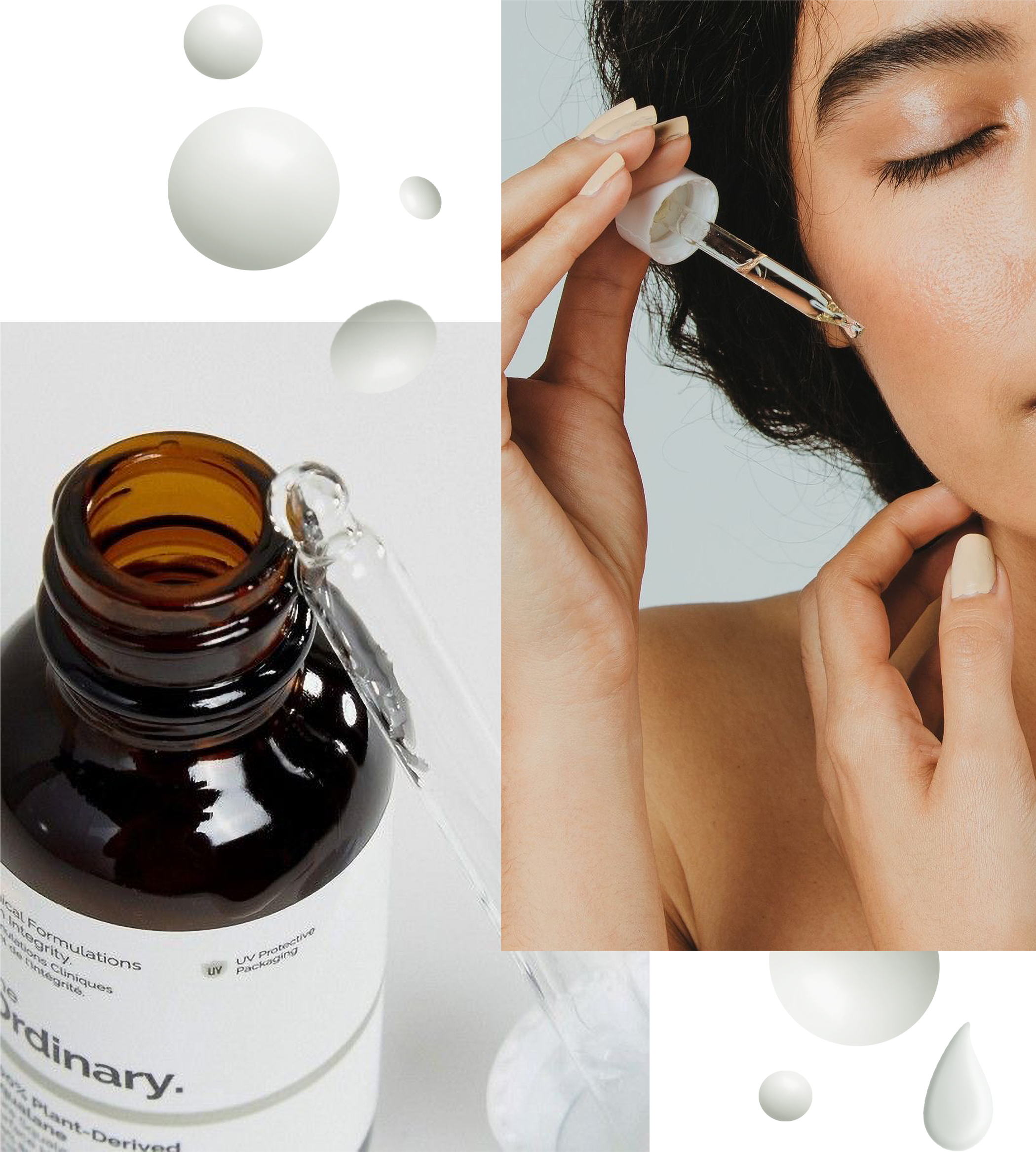 What's Squalane? This saturated and stable hydrocarbon found naturally in the skin is the perfect multitasking product to prevent the loss of hydration that in the long term can impair the skin's elasticity. Suitable for all skin types, in particular those who need a hydration boost, The Ordinary's 100% Plant-Derived Squalane softens and smooths dry skin in times of need. Apply a few drops daily on the face and let the magic happens!
Ps: We also like it as a heat protectant before styling and to improve our hair shine.
2) Versed, Look Alive Hydrating Plumping Mask – 9.99 €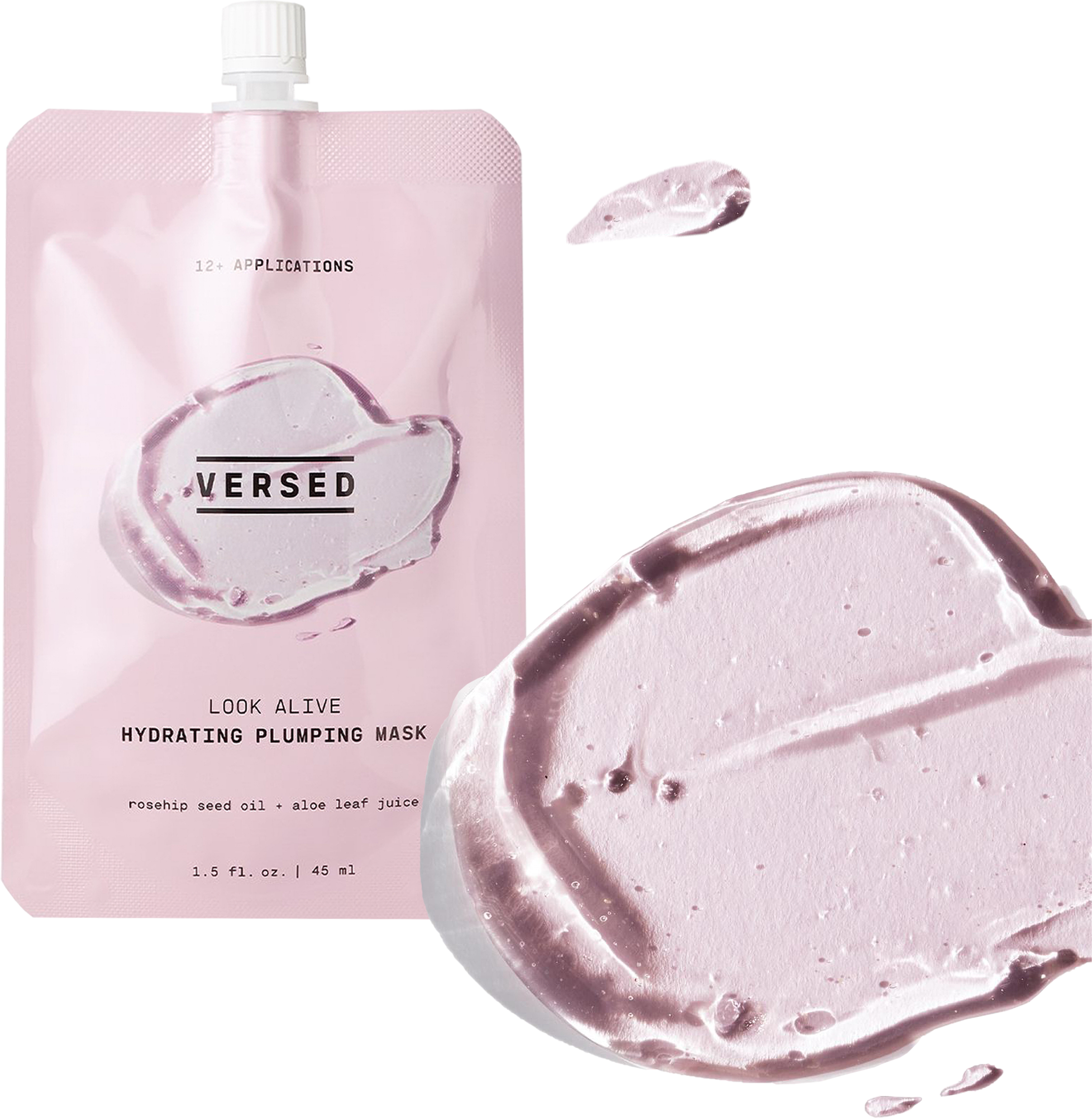 Dry, dehydrated, and stressed skin sounds familiar? We've all been there, don't worry. Thanks to this Versed mask those days when our skin was dull and unhappy are over.
Created with aloe leaf juice, famous for its plumping properties and for being a plant-based collagen alternative that helps to prevent moisture loss, the Look Alive Hydrating Plumping Mask is a cooling and soothing gel mask for an extra cuddle for our extra thirsty skin. Apply an even layer to the skin, leave on for about 10 minutes, rinse with cool water and enjoy the all-day-long comfort!
3) Veralab, Luce Liquida – 20.00 €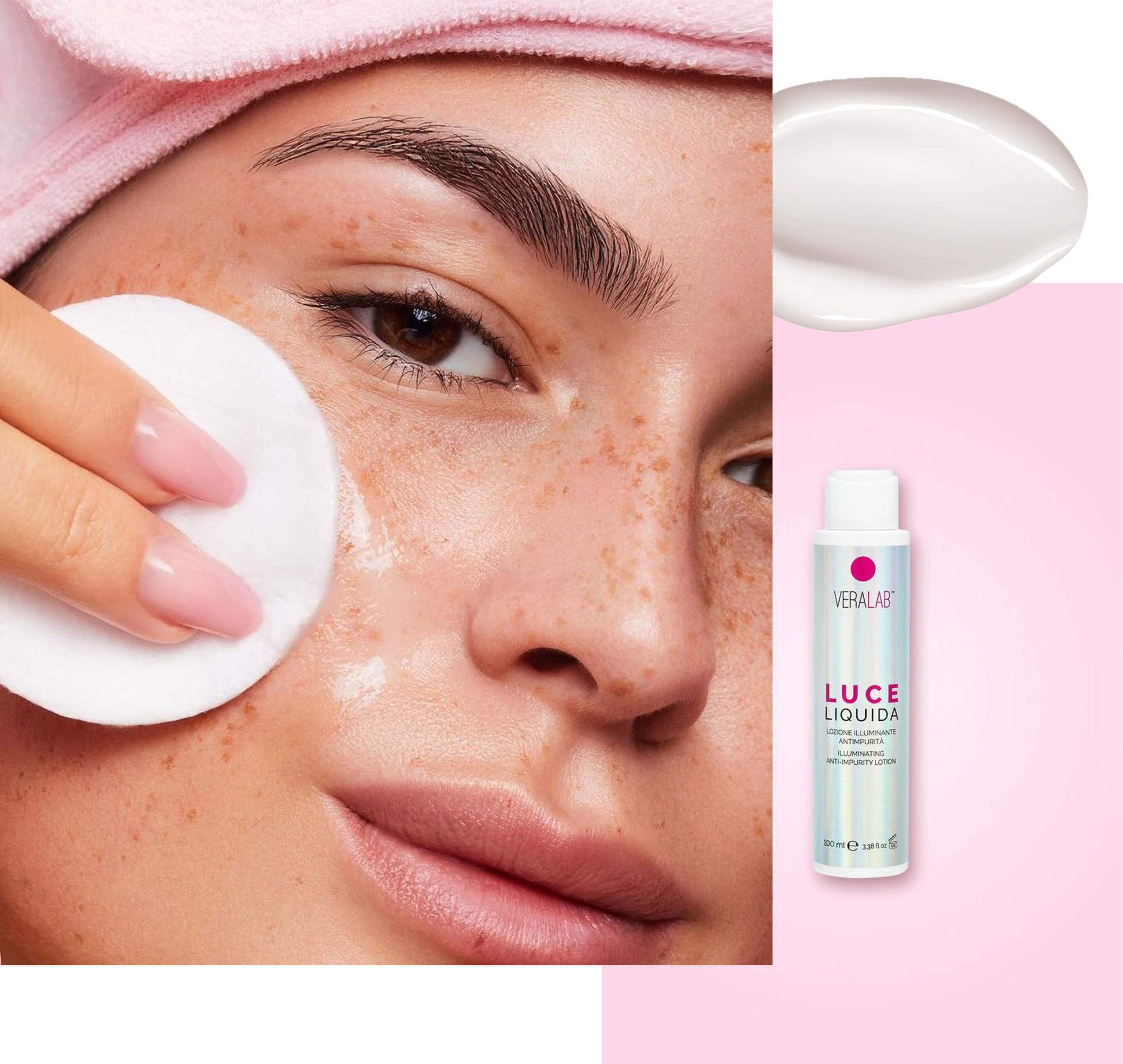 When it comes to problematic skin, we don't joke, nor does L'Estetista Cinica, who has invented THE product par excellence that has revolutionized our beauty routine for about two years. This is not a joke: who doesn't want a little miracle that doesn't cost more than 20 Euros? Luce Liquida is an illuminating face lotion that contains salicylic acid, a beta-hydroxy acid which, thanks to its high acidity and its antibacterial properties, contributes to an exfoliating and regenerating action for our skin. Particularly suitable for combination skin, prone to oily or post-acne, this acid exfoliant reduces dilated pores, fights and prevents impurities and imperfections, and refines the skin texture, making it as radiant as never before for a guaranteed glowy effect (it's all in the name!).
Get ready to go out without foundation from now on: in just a few days, Luce Liquida acts on pimples and blackheads, eliminating dead cells and deeply purifying the epidermis. Dab it on a clean face once or twice a day according to your needs with a cotton pad (if you have sensitive skin you can still use it in case of imperfections, but do it with caution and only if it is necessary, we do not recommend it as a continuous treatment) or, directly on the point to be treated with the fingertips, without rinsing: we also like to mix it with our day cream-to-go. Also, try it on pimples on your back or different parts of the body and ingrown hairs.
4) THE INKEY LIST, Retinol Eye Cream – 9.99 €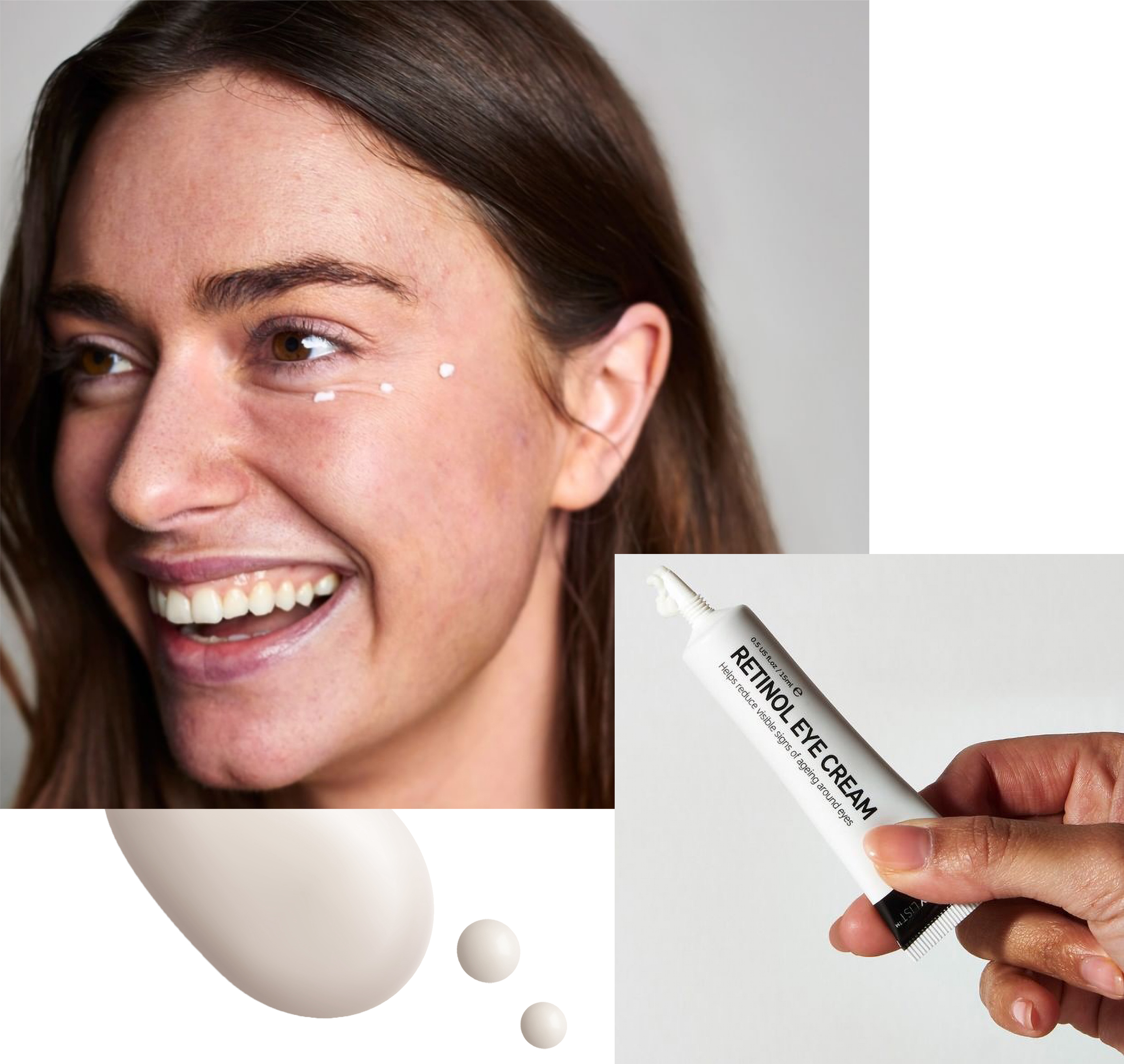 You think that finding a retinol eye cream under 20 Euros seems like an almost impossible task, don't you? As good beauty editors, we did it! Retinol is a derivative of vitamin A, known to stimulate the metabolism of skin cells and enhance the production of collagen, thus modifying the texture and making it smoother and more uniform. The skin around the eyes is also very delicate and prone to dryness, bags under the eyes and wrinkles, marking itself more than the other parts of the face and for this reason, you need a cream that promotes skin renewal: The Inkey List's Retinol Eye Cream features the optimum percentage of retinol for a smooth, bright and plump eye area! Try it also as a targeted treatment around the mouth to combat those wrinkles that we all fear!
5) Veralab, Dot Eraser – 15.00 €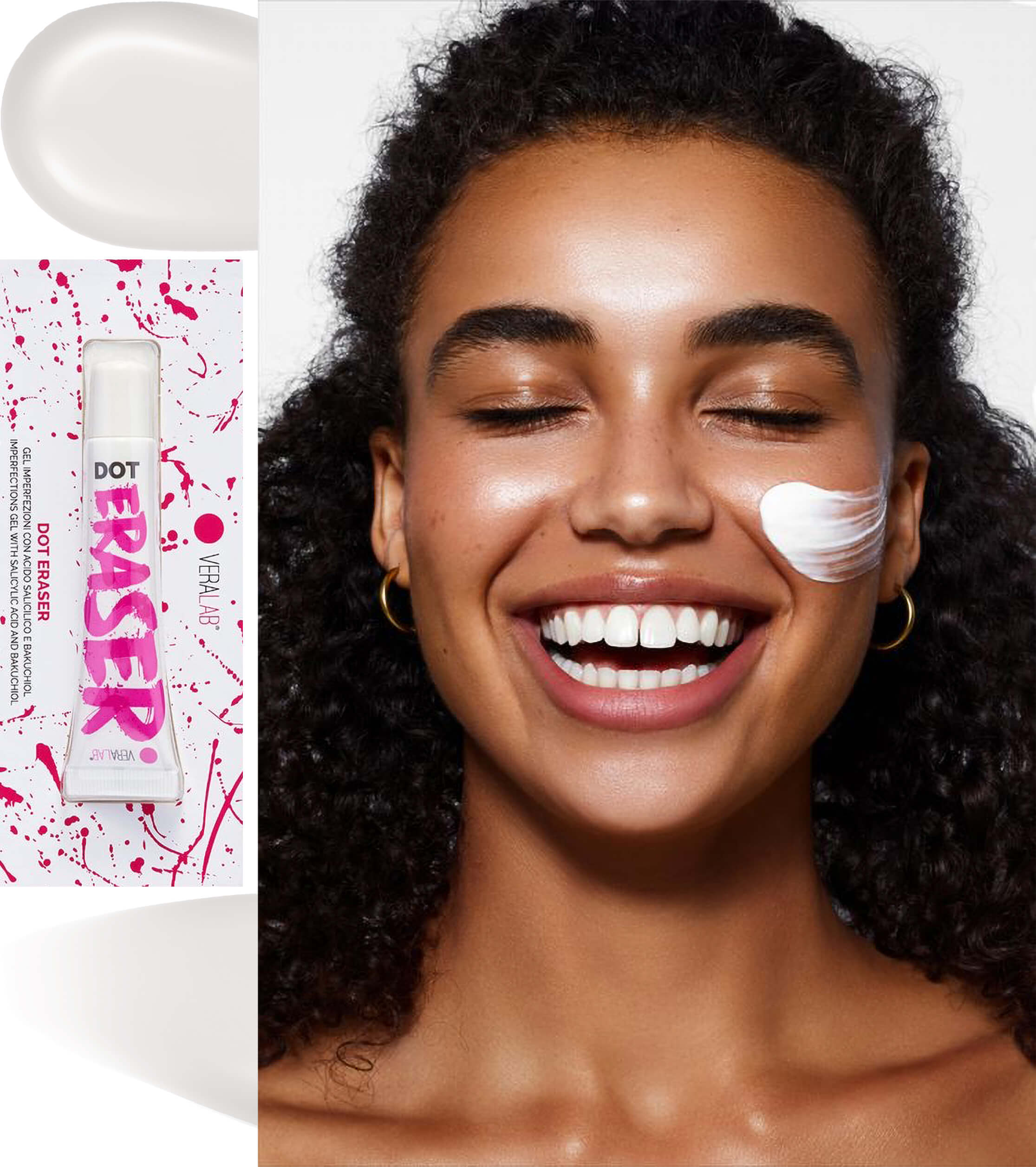 If Luce Liquida is considered the older sister against imperfections, Dot Eraser is definitely the little sister with a targeted–effect. Unlike acid exfoliation, Dot Eraser is a gel that contains Salicylic Acid and Bakuchiol, a plant extract with anti-inflammatory properties, two active ingredients known for their anti-acne action that make it an effective antibacterial for acne-prone skin that reduces the microorganisms responsible for spots. Apply a thin layer of gel on the affected spot one to three times a day on clean skin, without covering it with makeup and leave it to act until the imperfection has deflated (little is more – help yourself with the tip of a cotton bud for dosing it if you like). We have been using it for about a year, and honestly, we will not change it for anything else in the world, especially in times of emergency when we need to get rid of spots for the next day!