One of the biggest Italian beauty events is taking place in Bologna these days: Cosmoprof! You must have already heard about it, especially if you are a skincare and makeup addict.
Adaptology, a brand specialized in the creation of skincare products that aims at celebrating our skin and promoting a positive approach to it, helping us not to be "skinsecure" and to have healthy skin, is present at Cosmoprof and we could not help but talk about it.
The brand, founded by Laura Rudoe, features a targeted range of adaptogenic skincare solutions that help you adapt (sorry for the pun) your skin's biology to the "challenges of modern living". These adaptogenic ingredients derive from extremophile plants that thrive and have evolved in the most extreme natural conditions, such as deserts, oceans, and rainforests, combined with clean skin science. The brand's philosophy is all about the right approach to skin concerns while keeping the "whole person" in mind and considering stress levels, diet, and environment.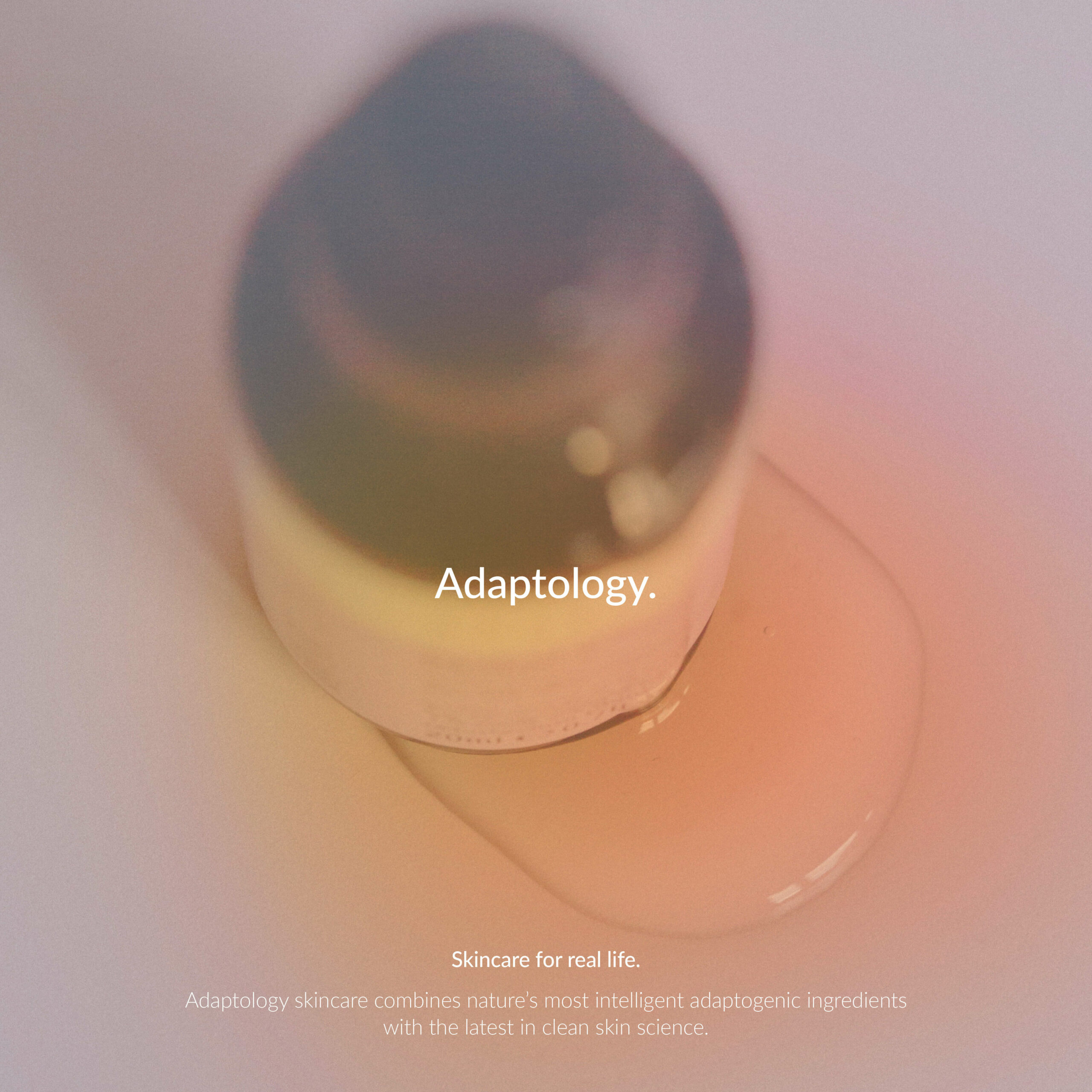 In addition to that, all the Adaptology products have been formulated to be gentle and not damage skin and to restore the skin barrier. Its products' ingredients are natural, certified organic and vegan, as well as including natural fragrances and allergen-free, to minimize allergies.
But let's have a closer look at some of their best-selling products!
Adaptology – Dry Spell Oil Serum
This product will make your skin feel relaxed as it happens after a yoga class! We know that having stressed skin isn't the best, but with this oil-based serum, it will find a new life and appear more relaxed and soothed. The Dry Spell Oil Serum helps restore the skin barrier layer to lock in moisture, reduce redness, soothe irritation, and promote cellular renewal and elasticity.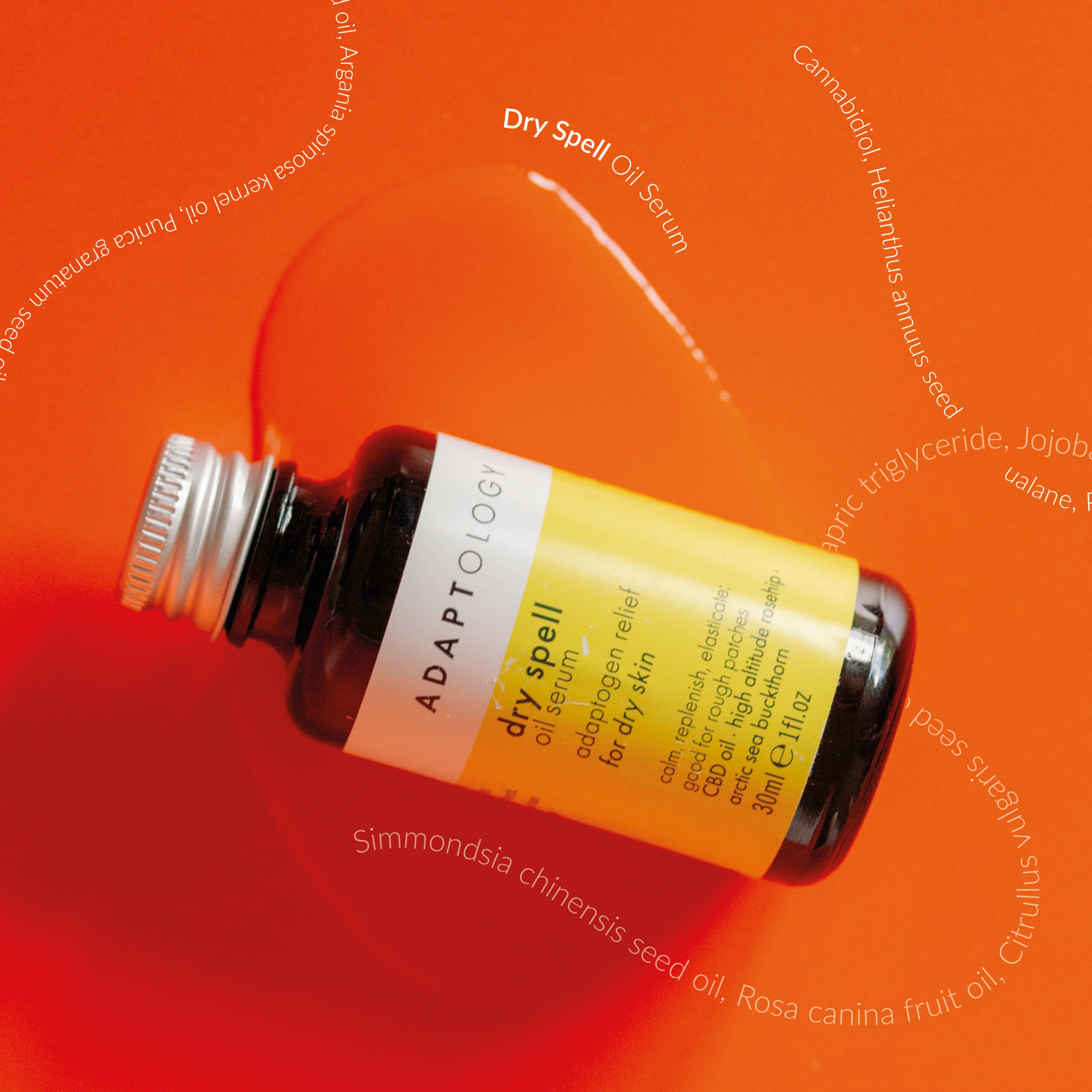 What's in it?
CBD oil, which, in addition to reducing the excess production of sebum, as well as reducing the inflammation associated with acne, is also a powerful antioxidant, which prevents the damage caused by free radicals such as fine lines and wrinkles.

High Altitude Rosehip Oil, rich in bio retinol as well as omega-3, which keeps the skin nourished and hydrated and reduces the signs of aging and scars.

Arctic Sea Buckthorn, a bright orange berry that grows in the coastal regions of Eurasia from the Atlantic all the way to China and thrives in salty and arid terrains where other plants can't compete. Widely used in traditional medicine, it is rich in antioxidant powerhouses packed with omega 3, and omega 7, along with 12 times more vitamin C than the amount contained in oranges, and more beta carotene than in carrots. Sea buckthorn oil, therefore, has multiple benefits: it is moisturizing, increases elasticity and reduces redness.
Adaptology – Dry Spell Cleanser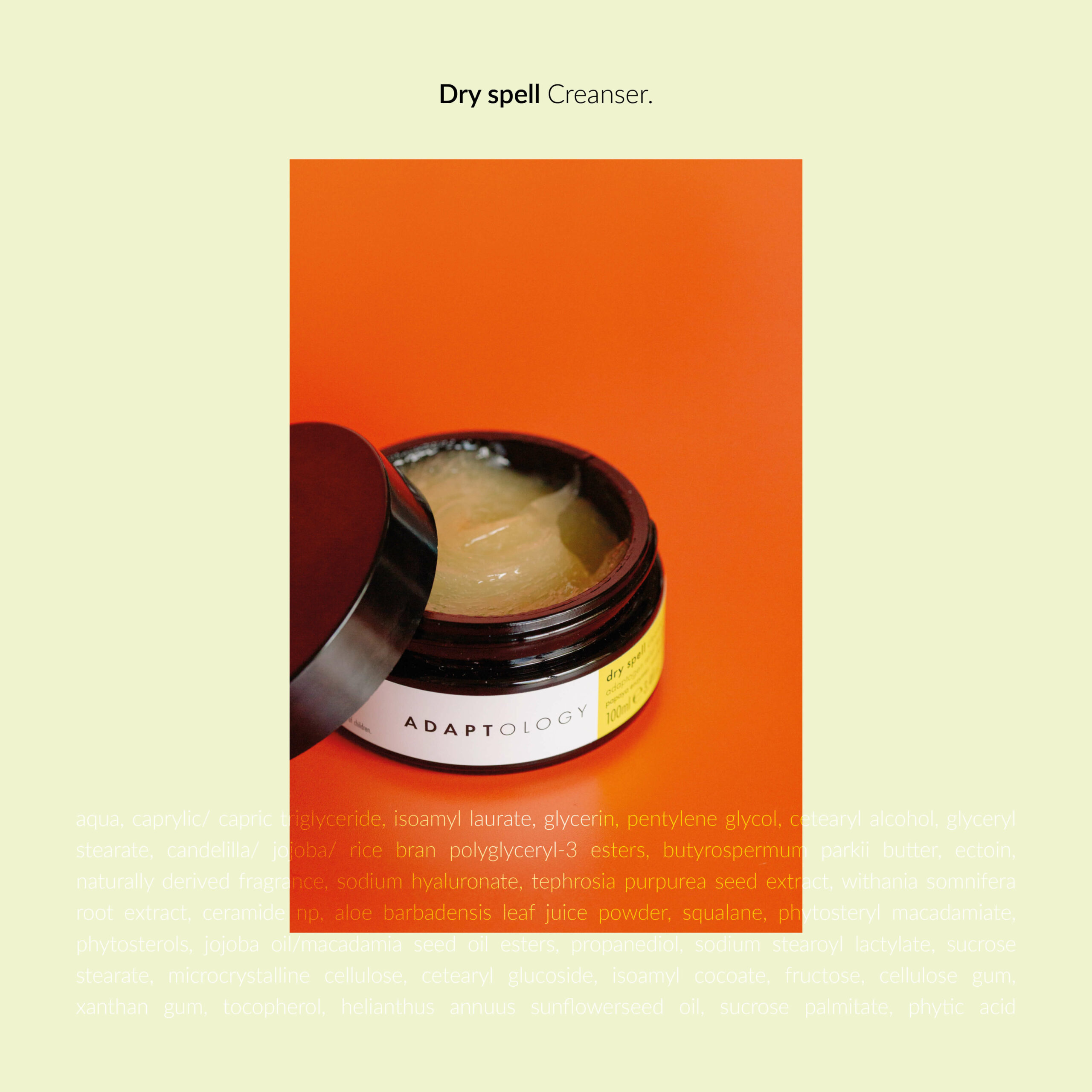 A cleanser designed for dry skin: an oily-based facial balm perfect to gently cleanse without damaging the skin barrier and gently exfoliate without creating irritation, while nourishing and replenishing the natural oils of the skin. It contains Arctic Sea Buckthorn, High Altitude Rosehip Oil, and Papaya extract, the bonus ingredient. A native of the tropical forests of Central America, Papaya has evolved an antimicrobial enzyme called papain that, applied for topical use, is perfect for exfoliating sensitive skin, as well as stimulating cell turnover.
Adaptology – Hydro Pump Booster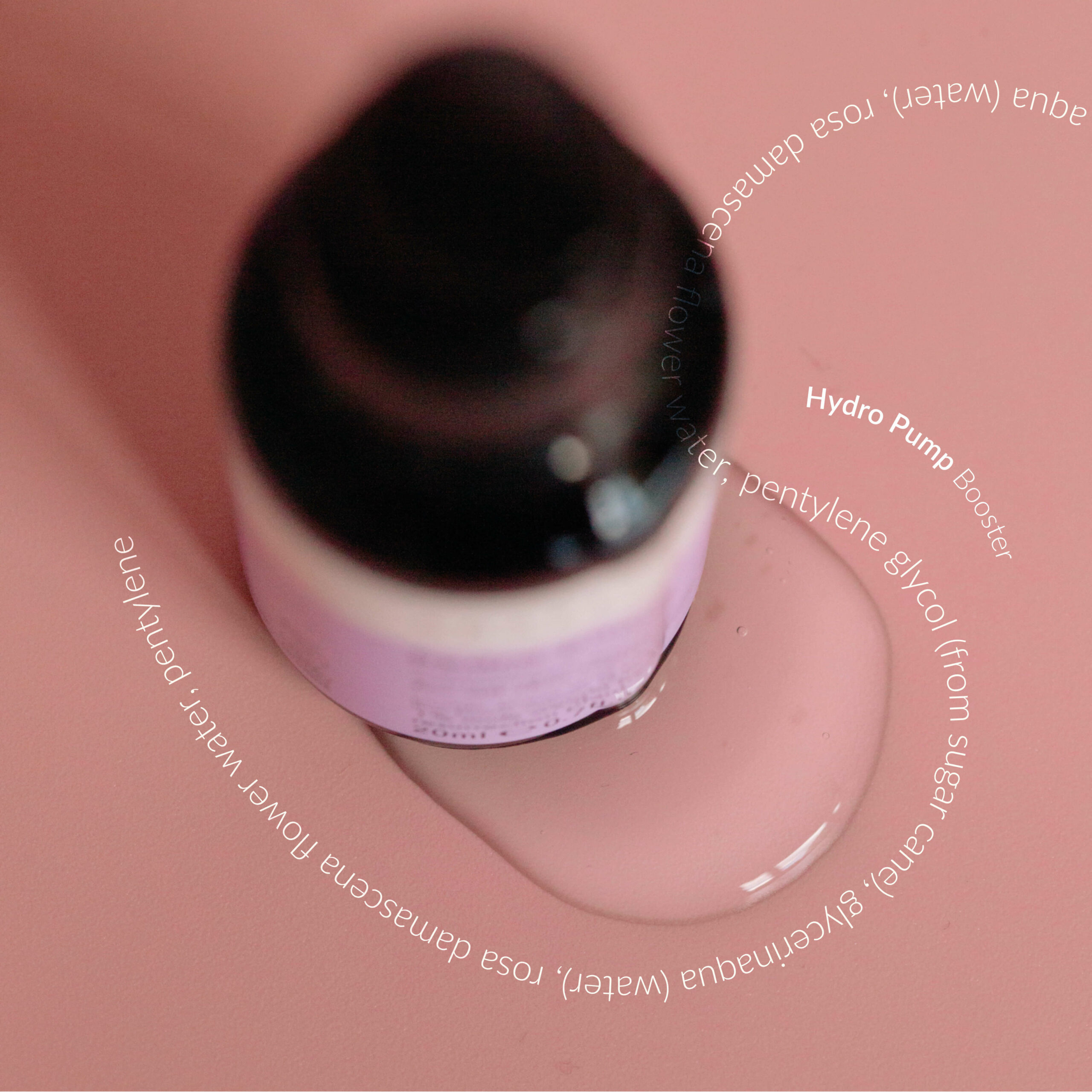 Do you need a massage? Your skin probably does. This water-based gel texture booster helps replenish the skin, while moisturizing, brightening and boosting metabolism. The Multi Molecular Weight Hyaluronic Acids are naturally produced by your body to keep cell tissues moist and give a hydration booster, while the Resurrection Plant takes hydration and cellular renewal to a new level. In fact, living in deserts, this plant allows itself to completely dehydrate only to spring back to life the next rainfall. Described as a living fossil, dating back some 570 million years, it contains some bio-correctors that help the plant rehydrate, having many similar benefits for skin as hydration, cellular turnover and soothing effects.
Adaptology – Red Avert Moisturiser
It's a tough world out there for sensitive skin. We all know that.
Sensitive skin needs products that are more delicate and soothing than other types of skin and is likely to become inflamed and irritated, much more than others. For this reason, you need to choose well what to use in your skincare routine: the Red Avert Moisturiser soothes, moisturizes and protects the skin at the same time.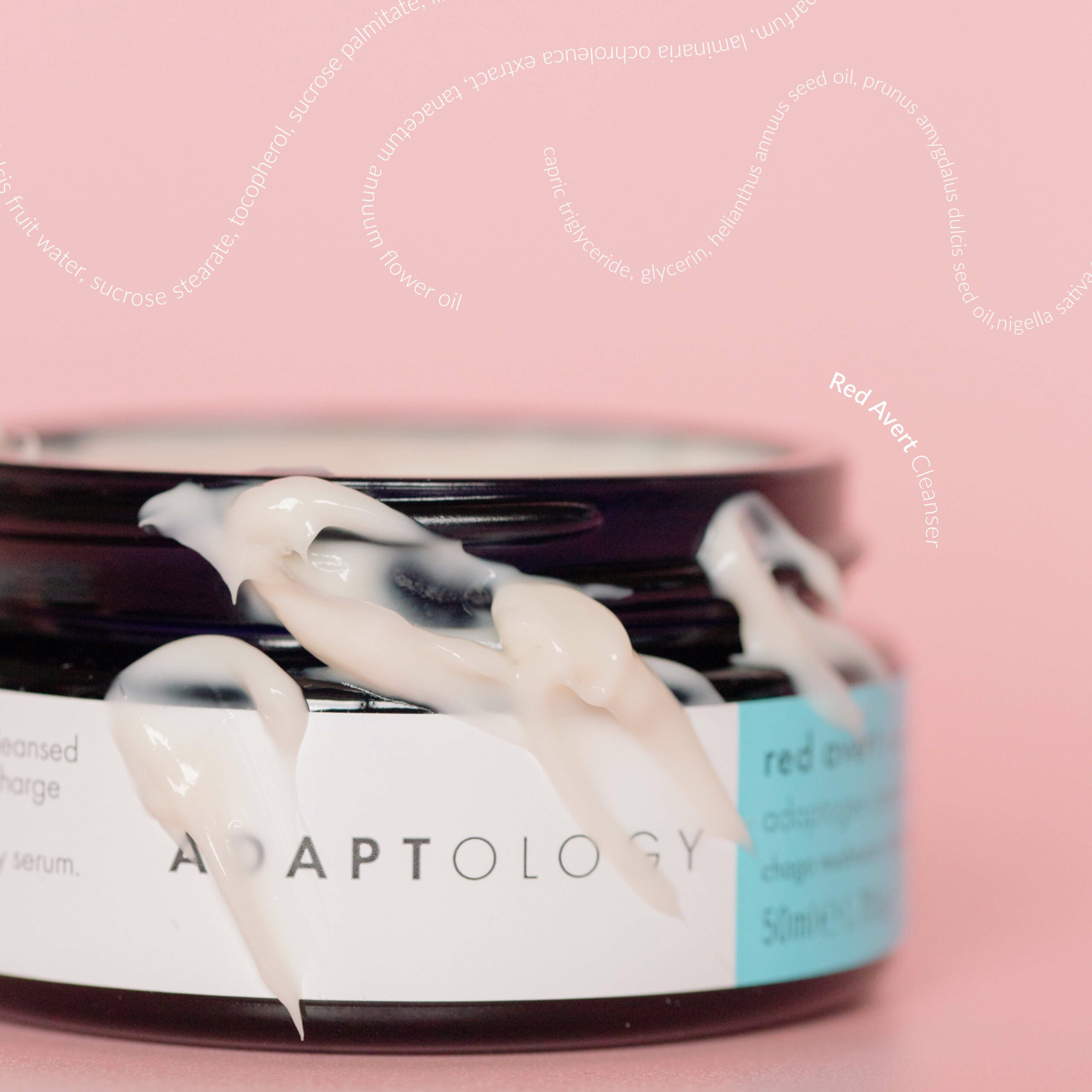 In addition to the already known low molecular weight Hyaluronic Acid, this cream is formulated with the Adaptogen Protection Complex, which contains three key elements: Ashwagandha, rich in antioxidants and anti-inflammatory compounds that help protect the skin against UV rays and environmental pollutants; Wild Indigo that protects the skin and Ection, that restores the skin barrier to help regulate hydration. Last but not least, there is the Chaga Mushroom, rich in melanin, and antioxidants and perfect to reduce redness, strengthening capillaries and reducing persistent inflammation.
Adaptology – Break Free Cleanser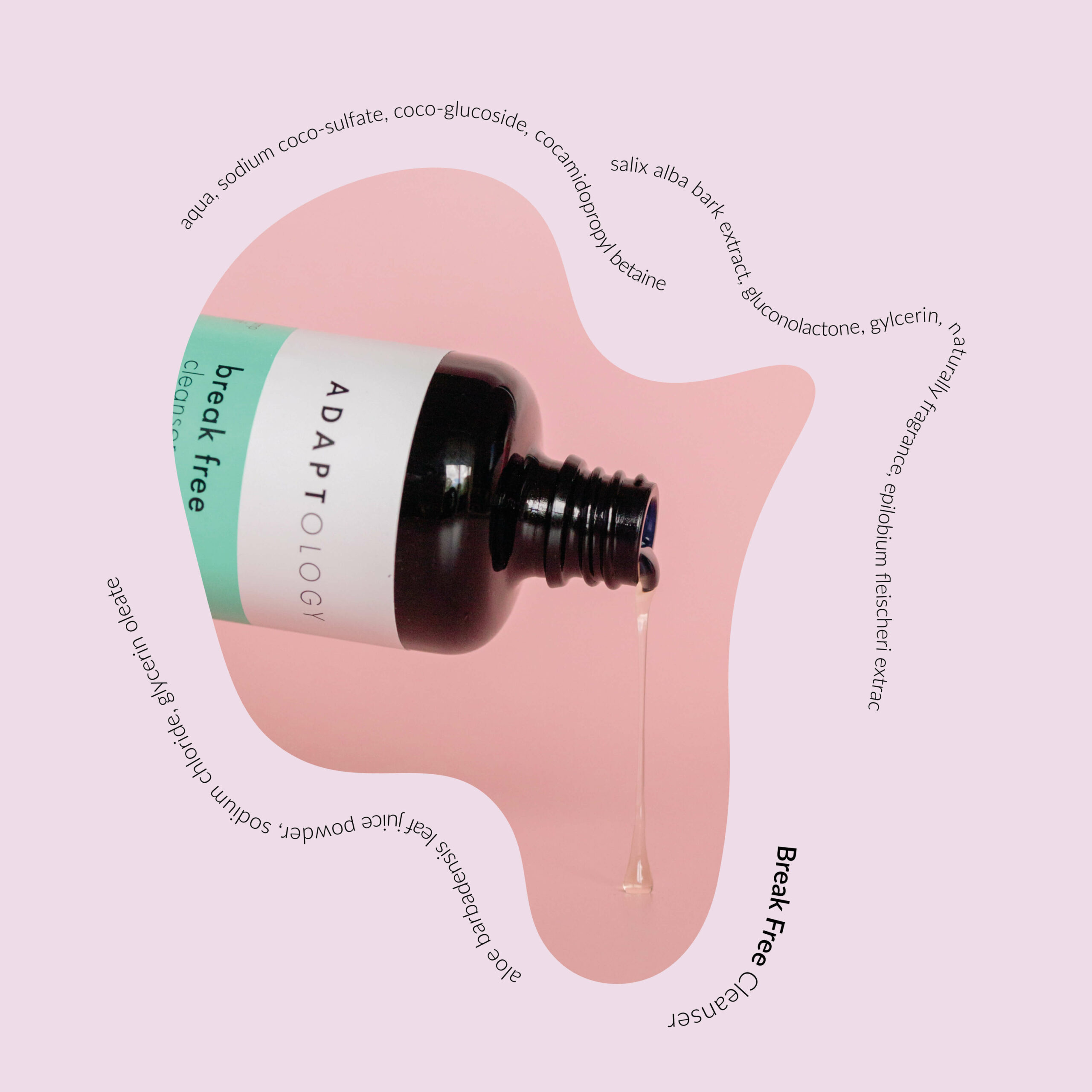 "I want to break free" is what your skin screams every time you torture it and feels forced to protect itself.
Do you know that loop in which you try to eliminate excess sebum, dehydrate your skin and then accentuate its production? The Break Free Cleanser is an oil-free gel cleanser perfect for removing impurities without causing all this. It contains Alpine Willowherb, which interrupts this cycle, organic Aloe Vera to intensely nourish and soothe, and finally Salicylic Acid produced by willow bark.
Adaptology – Time Warp Cleanser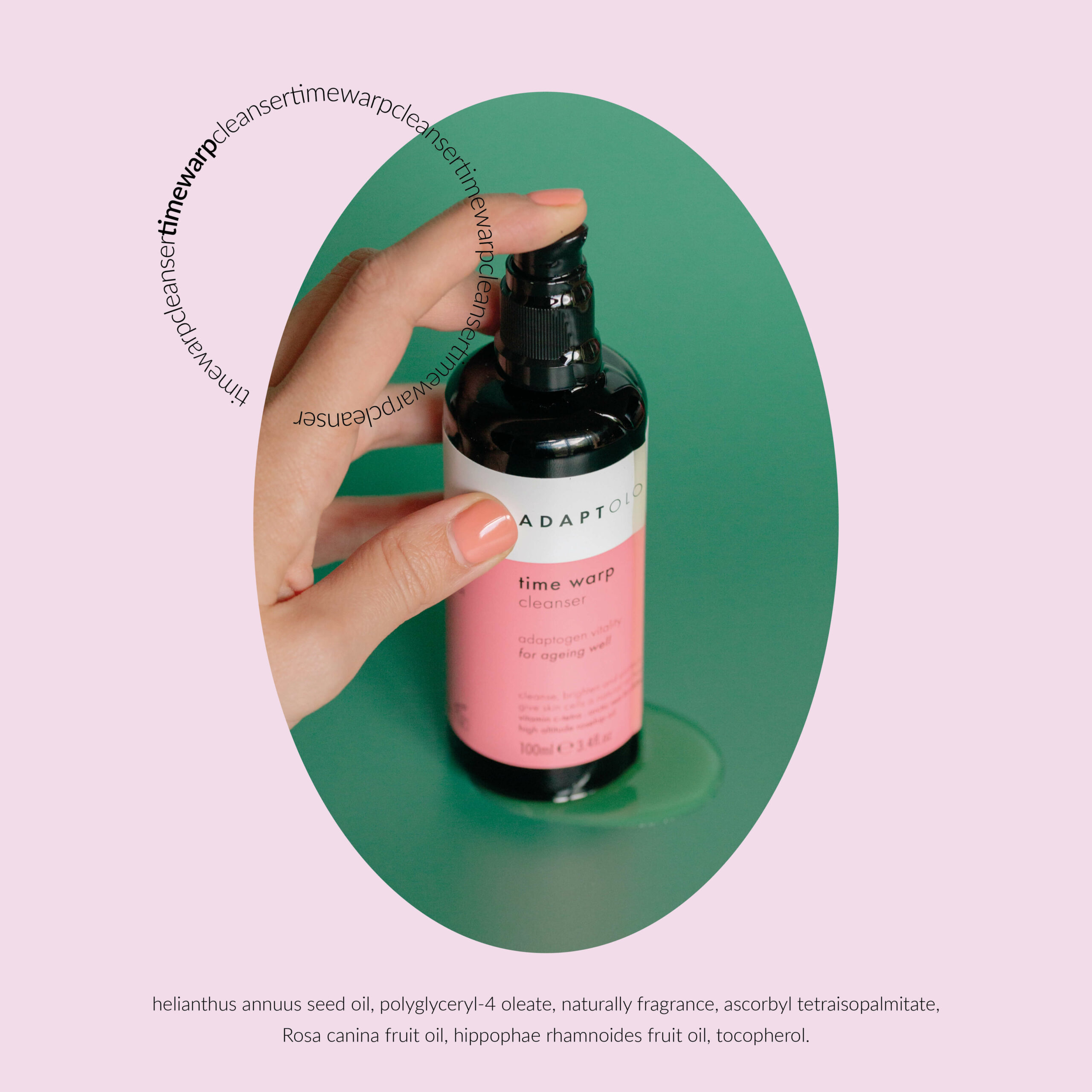 Speaking of cleansers, it's the Time Warp Cleanser's turn, an anti-aging cleanser containing Vitamin C-tetra, made by combining Vitamin C with a long-chain fatty acid, which improves skin radiance without irritation and collagen synthesis + High Altitude Rosehip Oil and Arctic Sea Buckthorn.
Adaptology – Time Warp Toner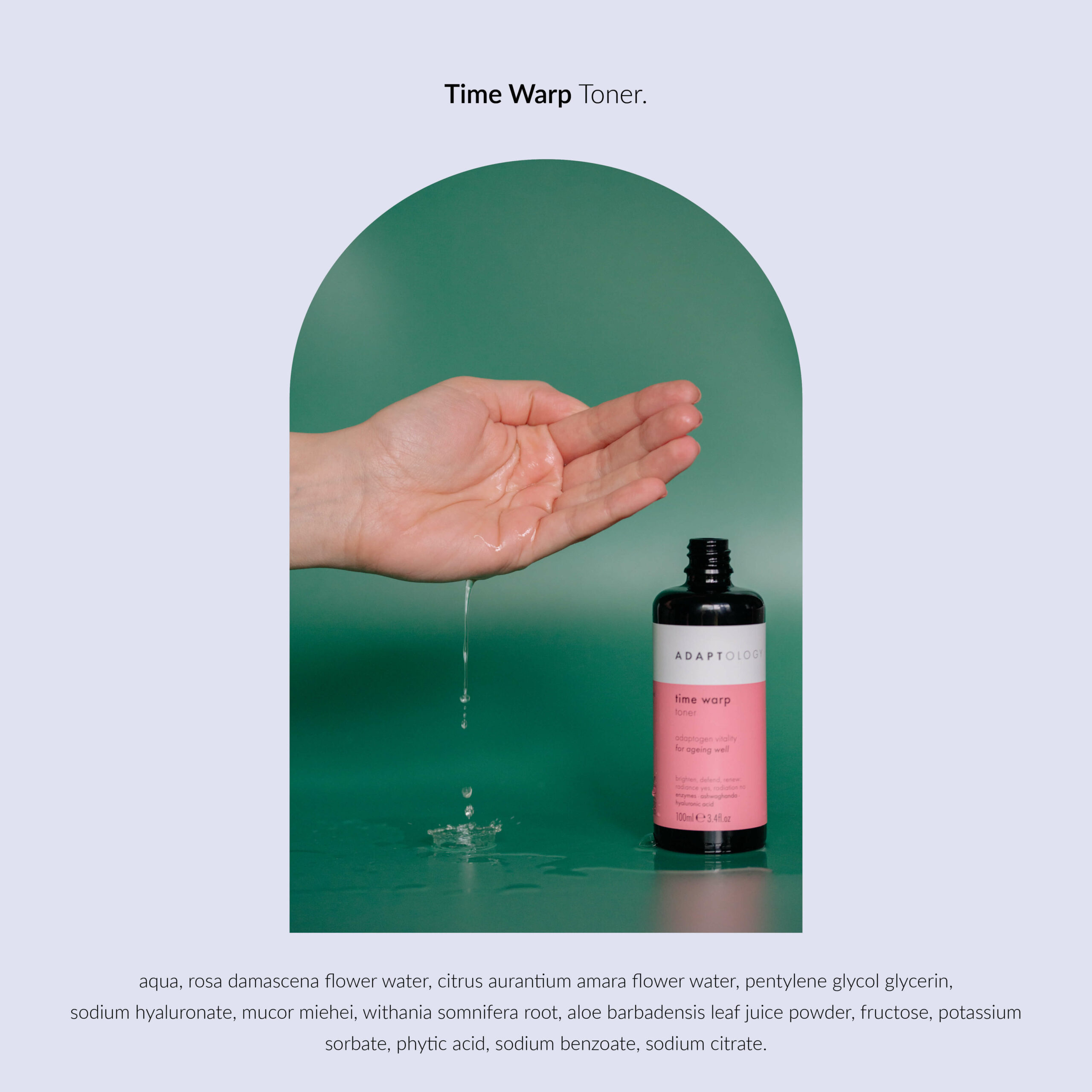 Another product from the Time Warp line: the Time Warp Toner, an anti-age tonic that accelerates cell turnover, provides deep hydration, and restores the natural glow of your skin. We have already talked about Hyaluronic Acid's low molecular weight, but do you know what its other ingredients are? The Ashwagandha – or Indian ginseng – has been used in Ayurvedic medicine for thousands of years and has recently become a trend ingredient for skincare; it contains antioxidants and anti-inflammatory compounds that help protect the skin from stress caused by UV-light, blue light and environmental pollutants. Finally, the Enzymes (more precisely an enzyme called Actizyme produced by a forest mushroom from Japan called Mucor Miehei) regulate the pH of the skin and make a gentle peeling, without the consequences caused by more aggressive exfoliants.