A black runway covered by a veil of water, which works as a reflection of designers Galib Gassanoff and Luca Lin's personalities, makes the SS20 collection of Act n°1 a real representation of freedom and strength, those same elements that are found in the women and men to whom this relatively young, but always surprising and expressive, brand (founded in 2016) addresses to.
ACT N°1 SS20
MOODBOARD
__________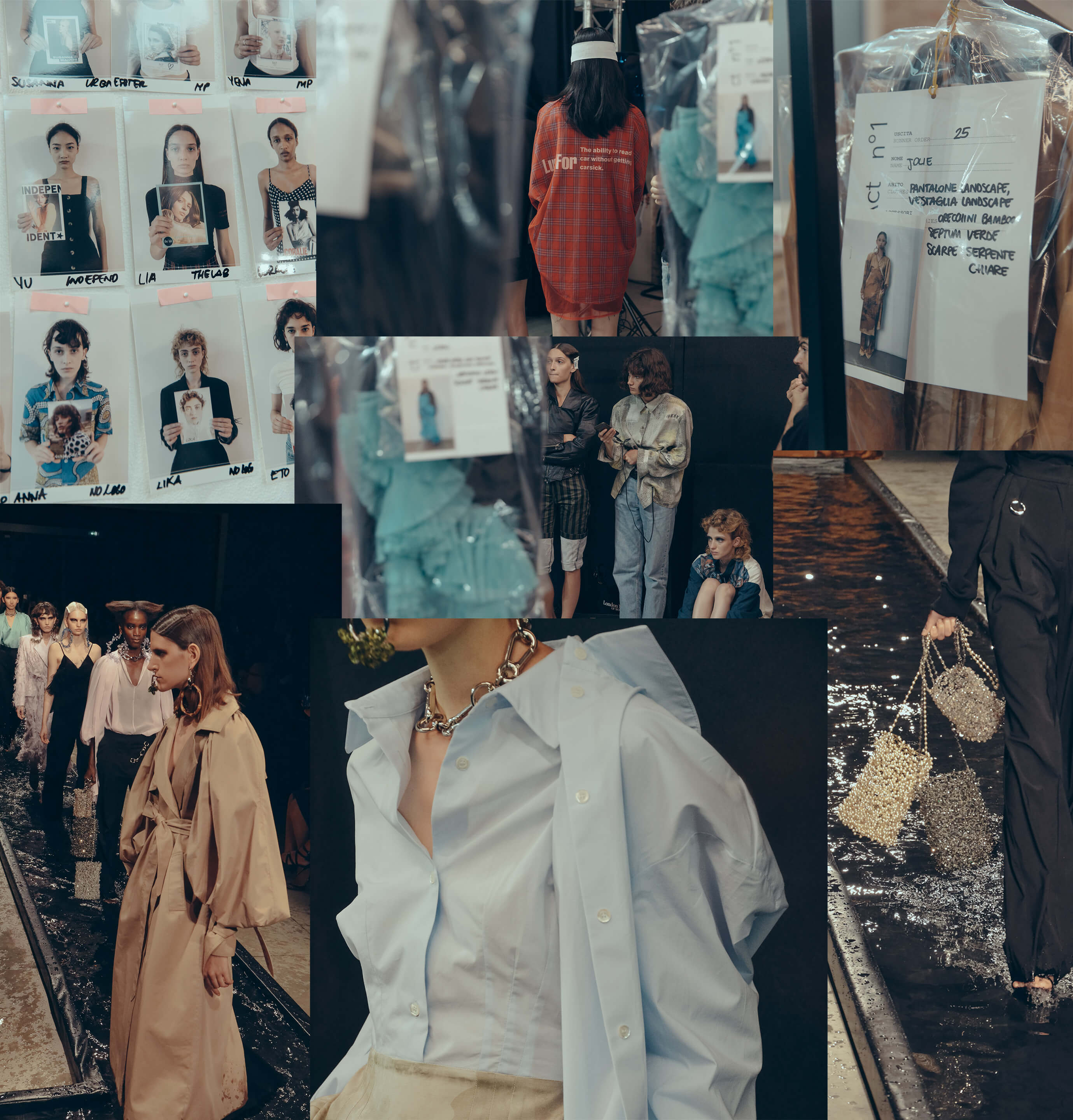 For the SS20, the designer duo thought about elegant but comfortable looks consisting of satin shirts, hoodies, skirts and dresses in tulle, trench coats with traditional Chinese maxi decorations and creative tops that mix pieces of shirt and dress. The color palette, which ranges from black to beige, from pastel colors to bright ones, highlights a preference for the monochrome, although there is space for floral prints, transparency or feathered details, in a combination of styles and cultures that gives strength and balance to the collection.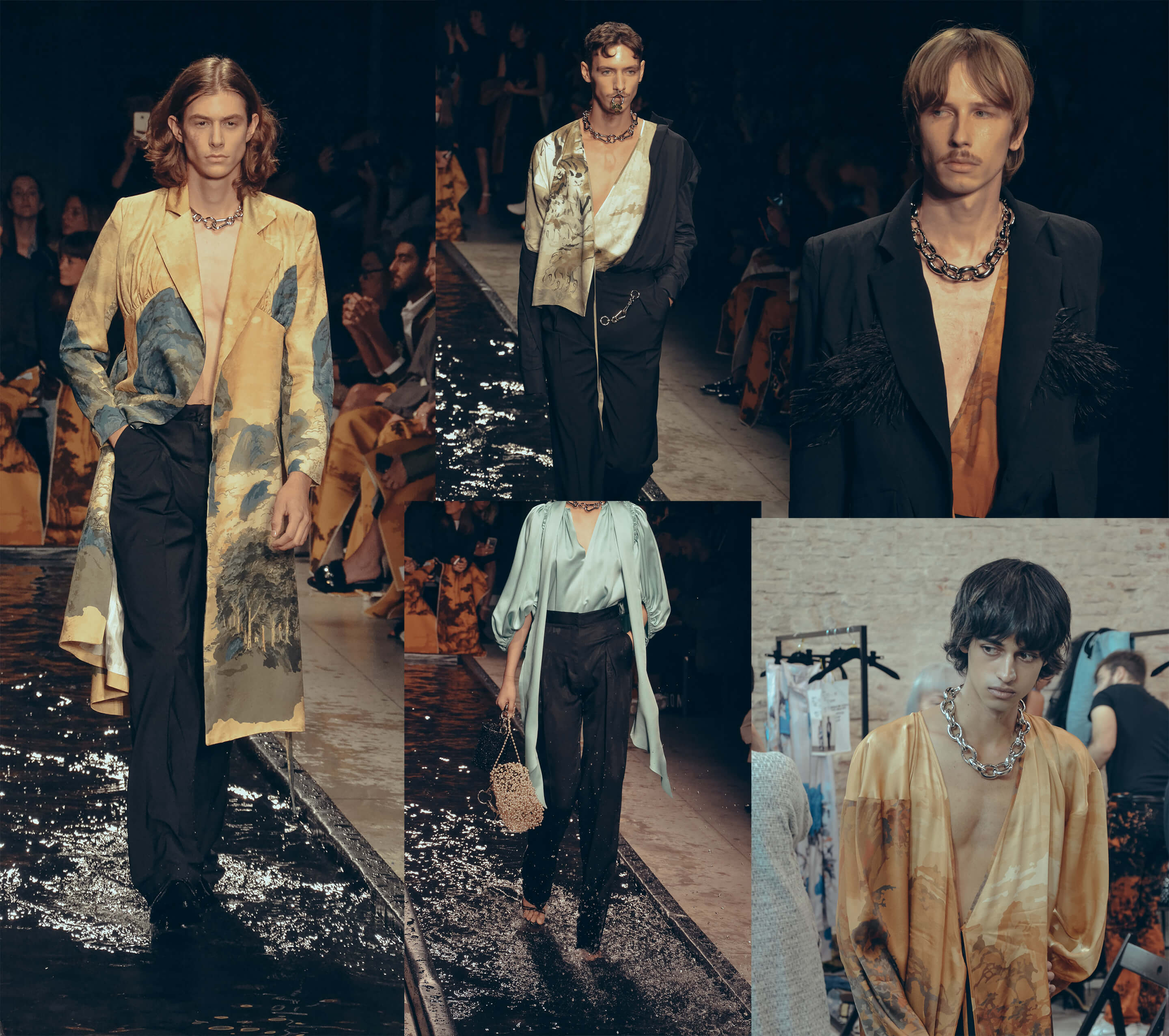 ACT N°1 SS20
CLOSE UP
__________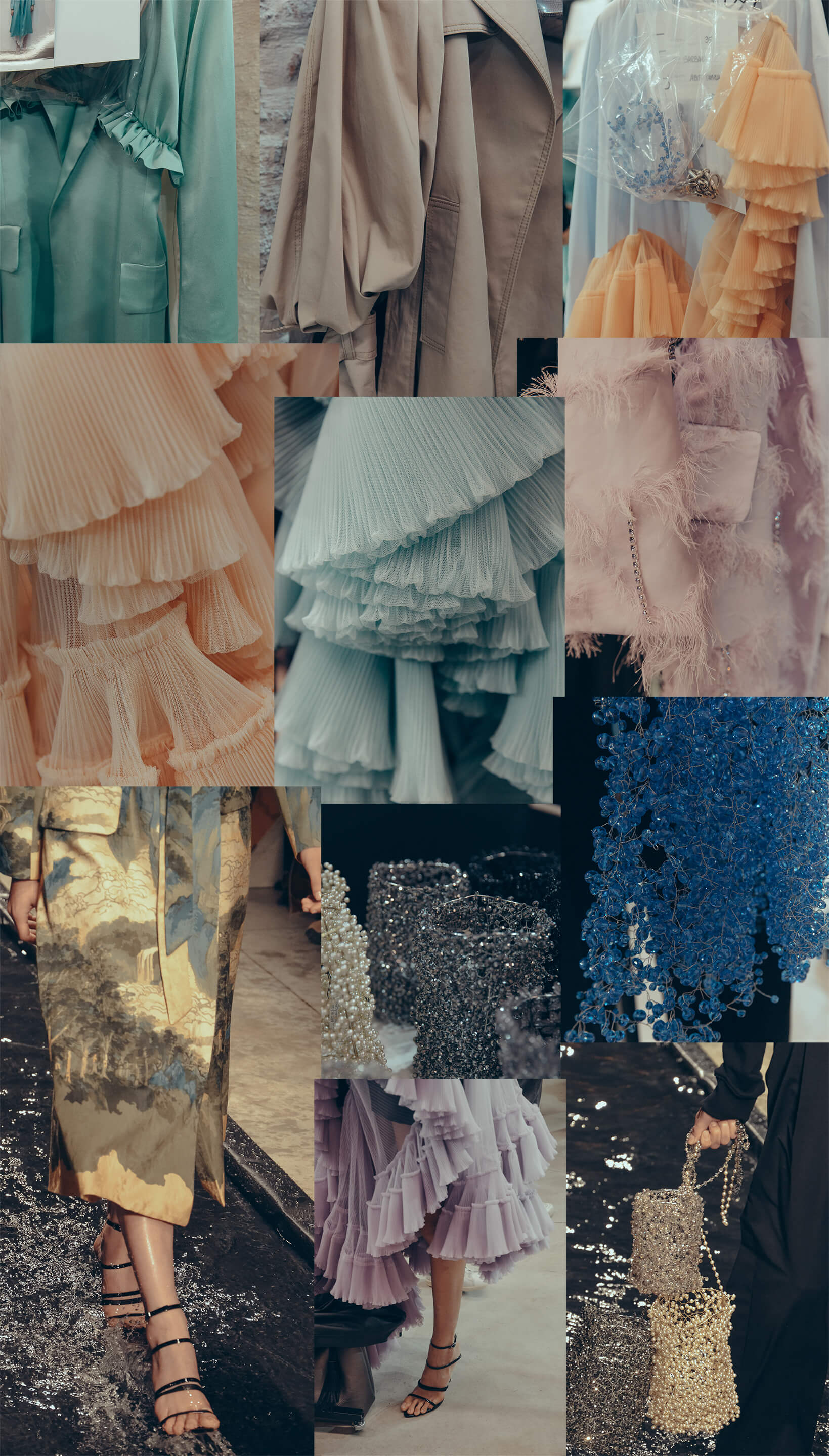 The craftsmanship can be seen in the evening handbags in wire and beads that create movement and reflection on the water-covered runway; another characteristic is the large hoop earrings, richly decorated with colored crystals, the septum with pendant and the chain necklaces. The puffed sleeves, drapes and ruffles give fluidity to the looks, recalling the nature of the water that, as the Greeks teach, is always moving and never equal to itself.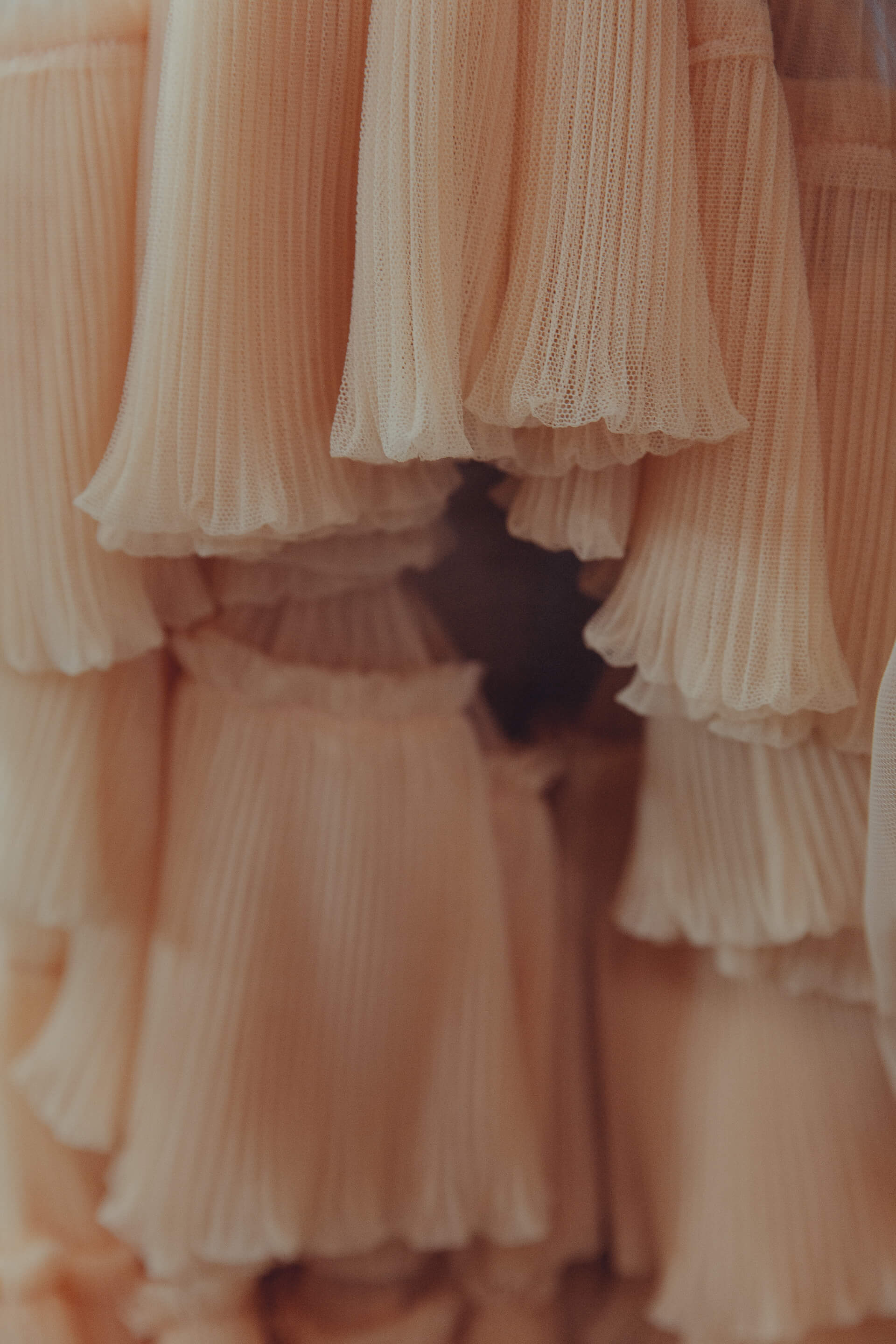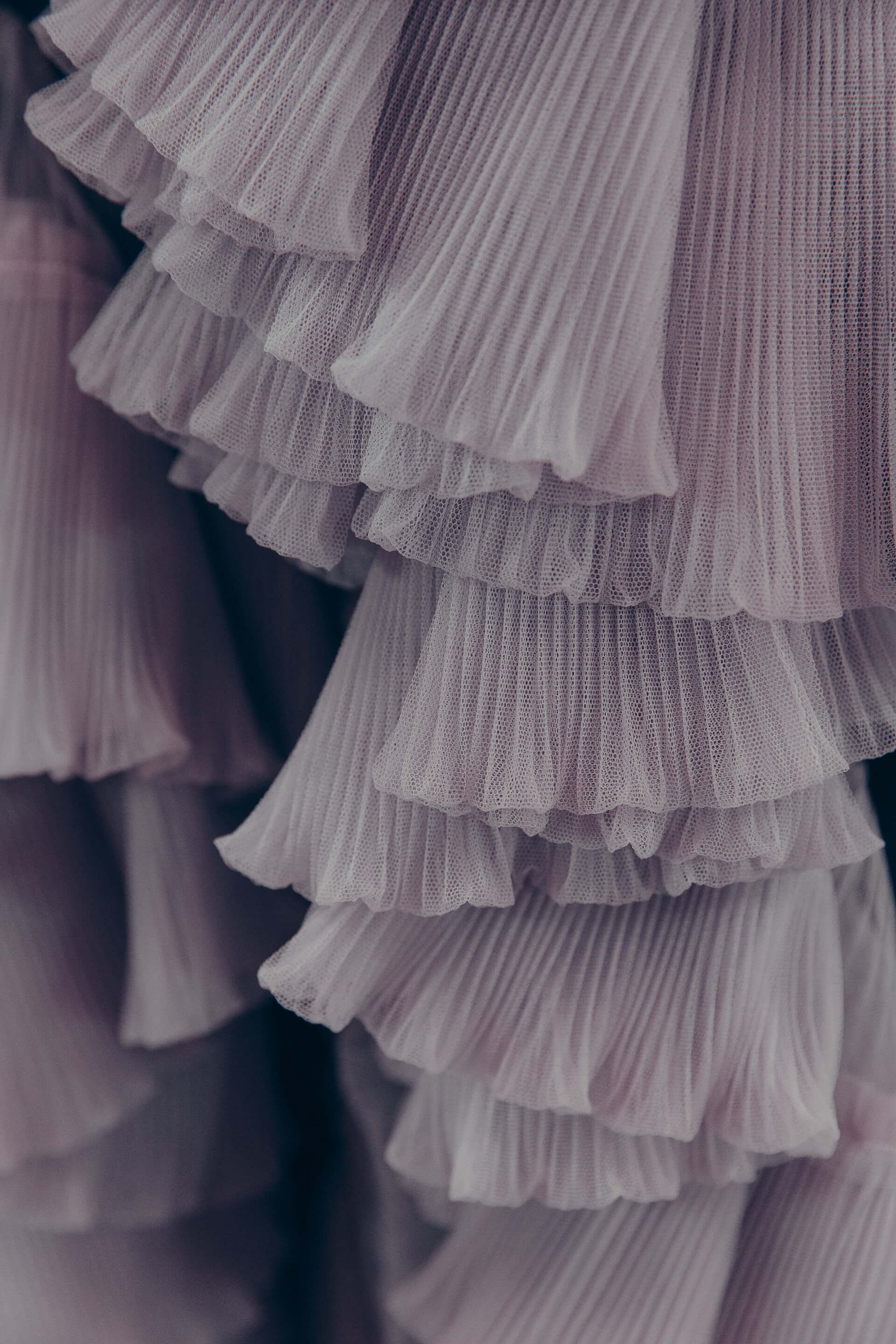 ACT N°1 SS20
OUR FAVORITE LOOKS
__________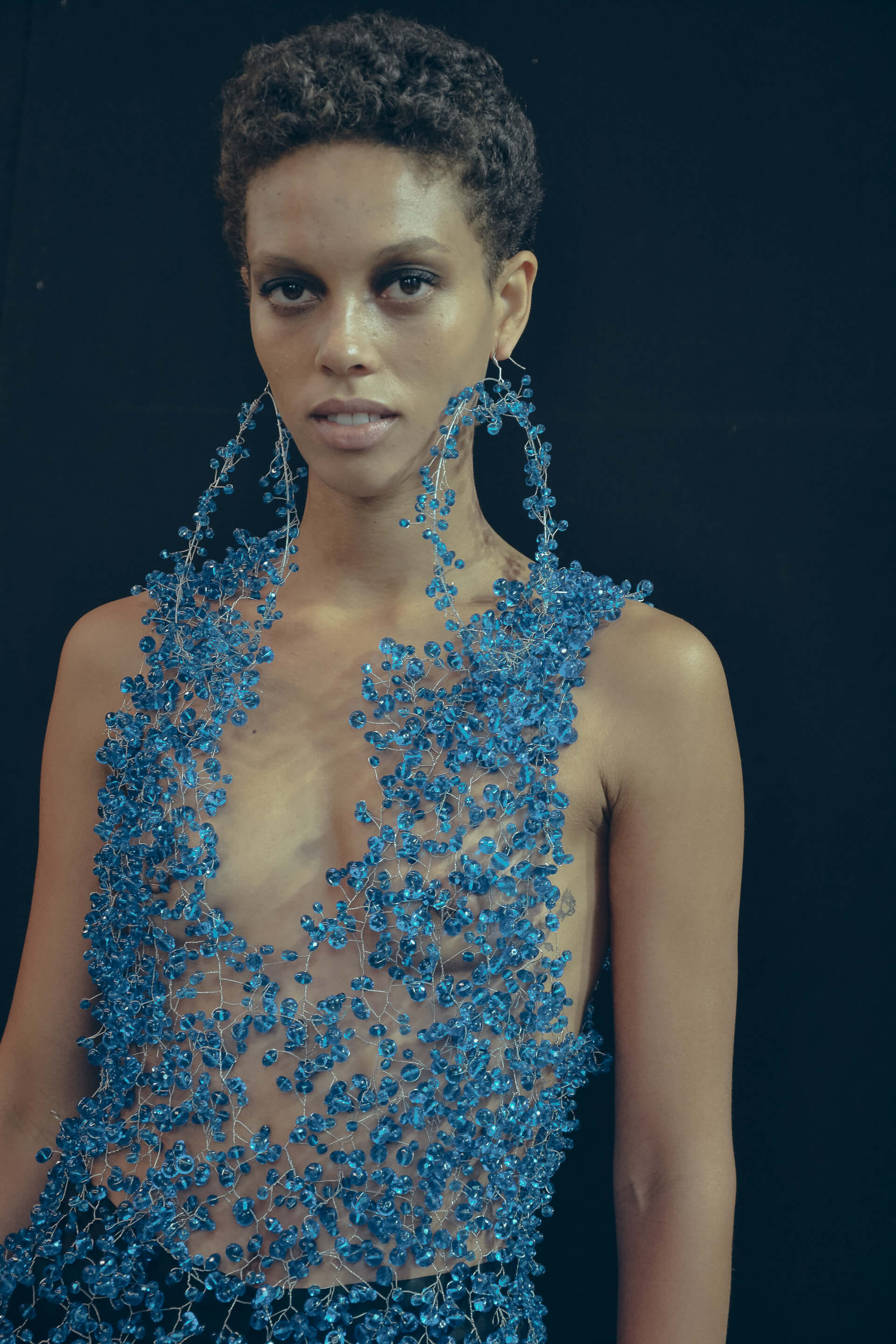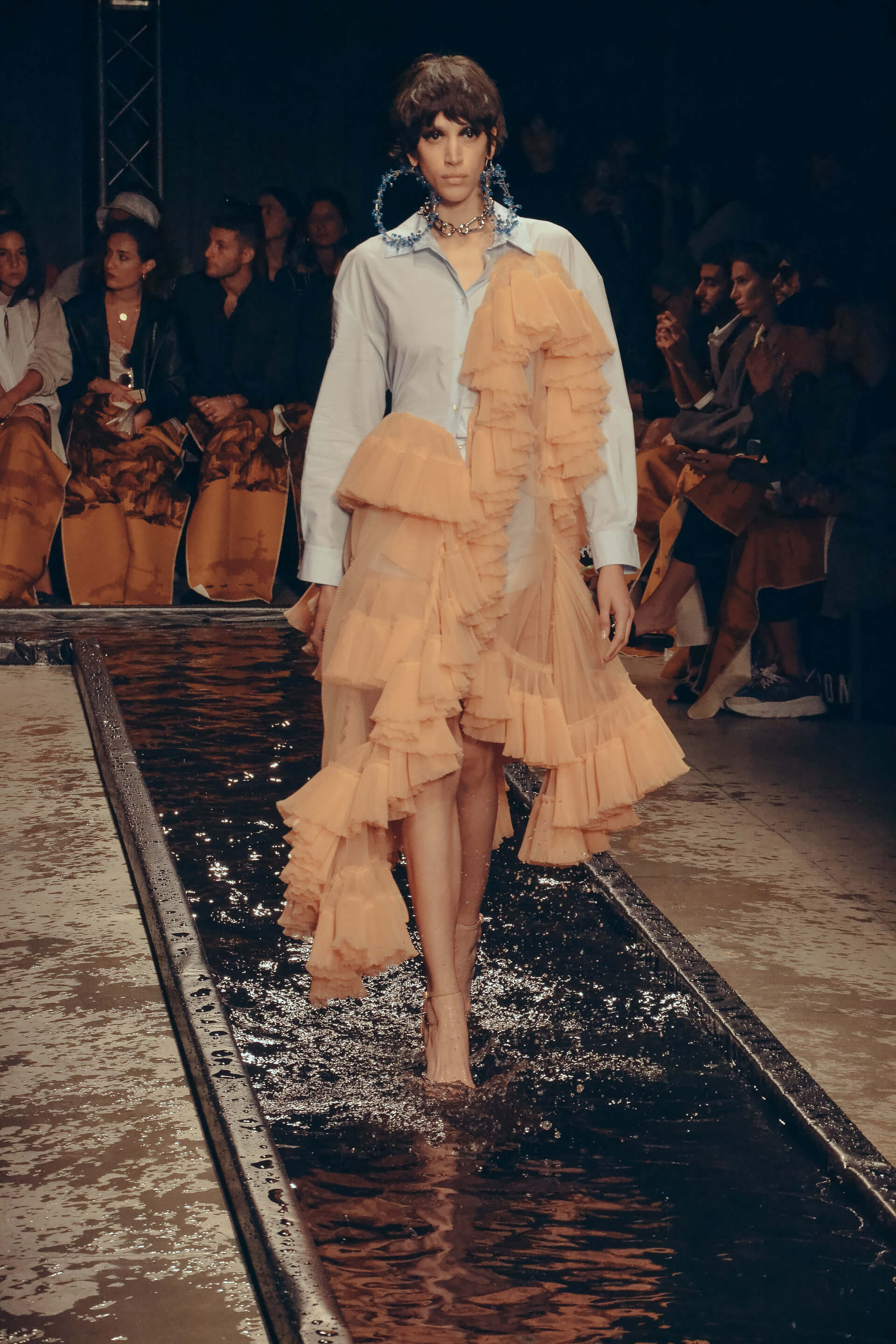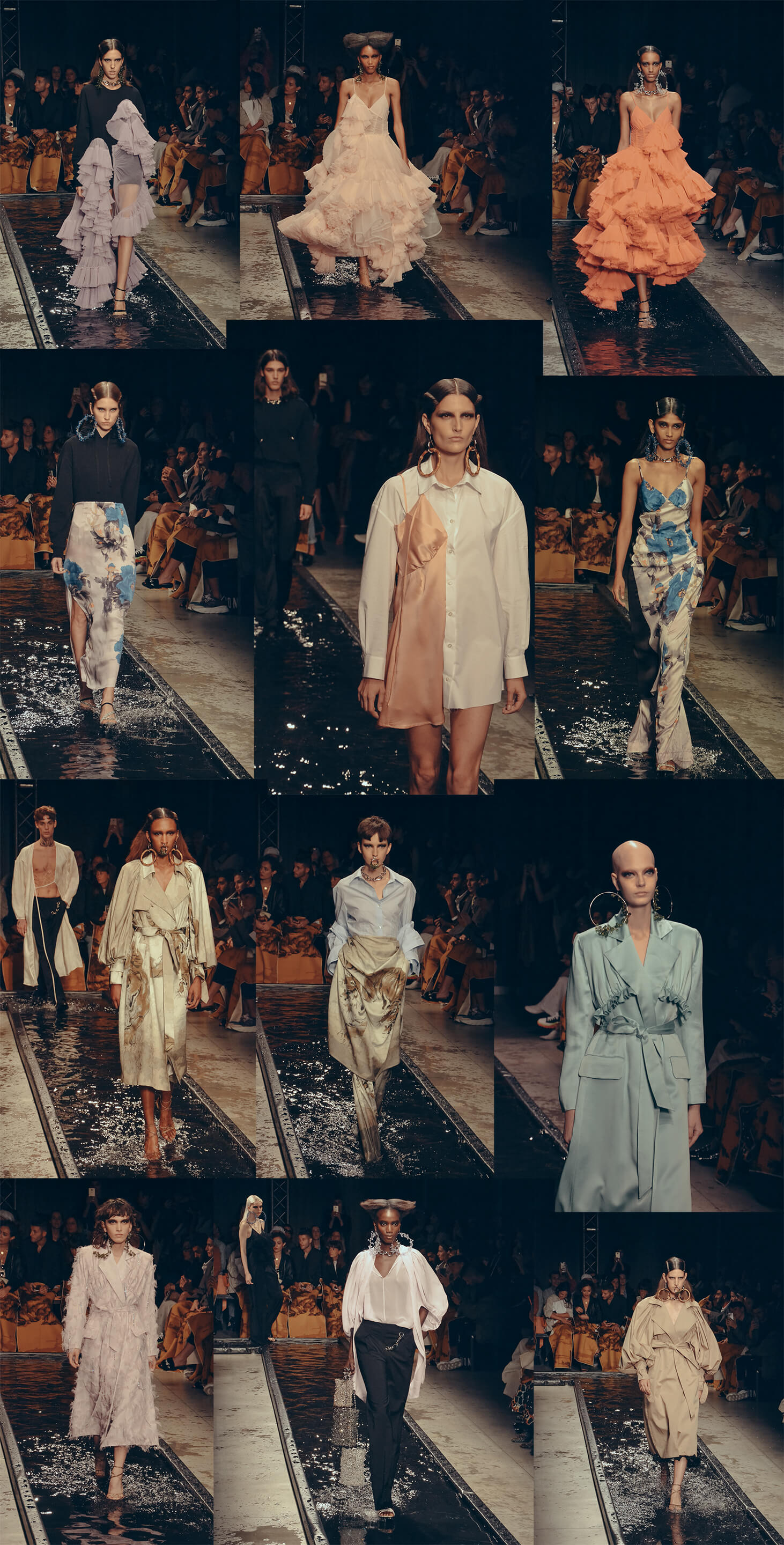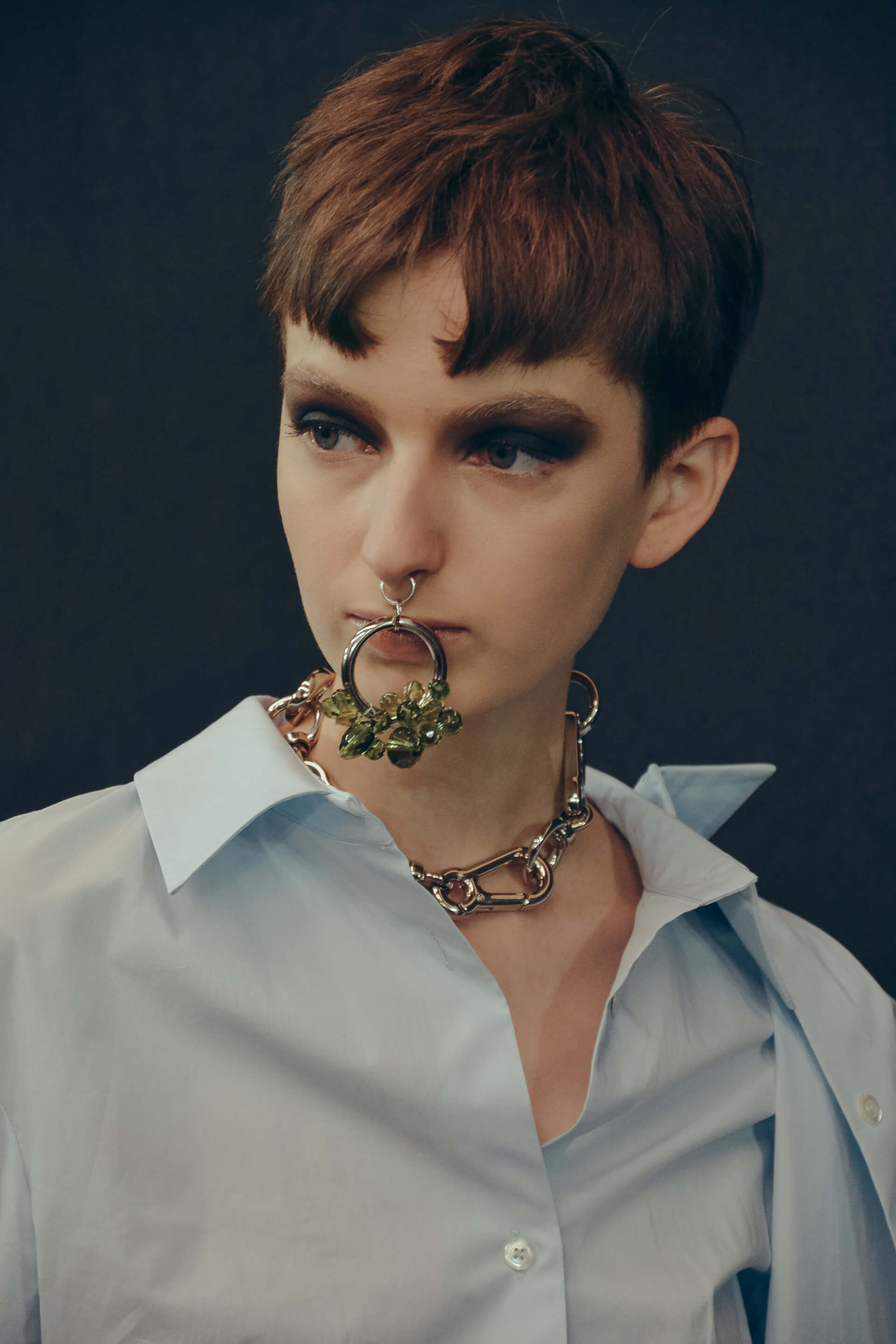 ACT N°1 SS20
BEAUTY
__________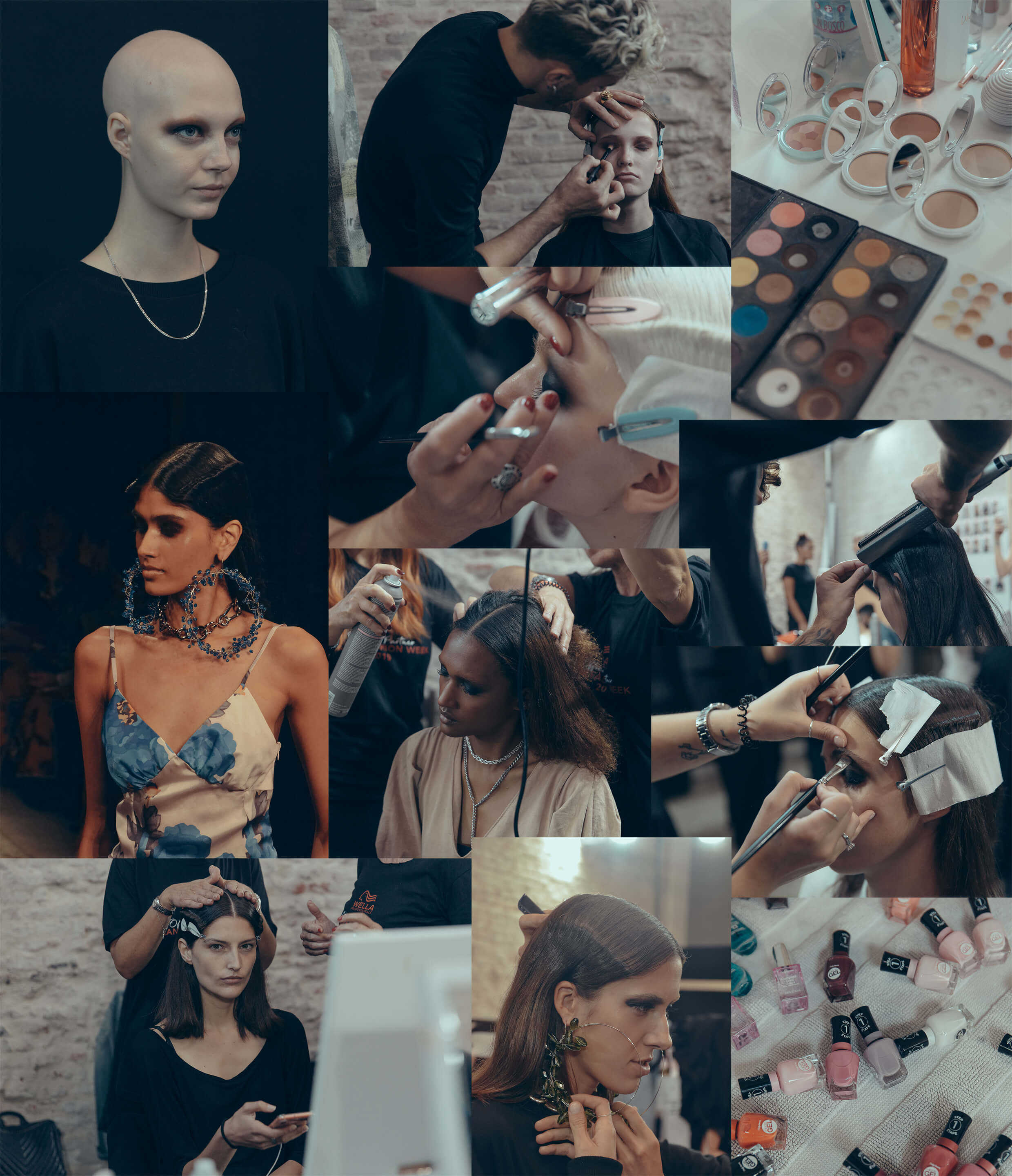 The inspiration for the beauty look, created by Giulio Panciera for Wakeup Cosmetics, came directly from the designers, who wanted something very strong to match with the looks. After applying a light base, for a natural effect, the focus shifts on the eyes, on which a mix of two cream eyeshadows, one brown and one black, has been blended to emphasize the gaze. Everything was then fixed with a gloss, while the eyebrows were lightened with concealer and the lips left untouched.
When makeup perfectly matches the collection, the setting and the mood of the show, the result can be nothing but amazing!