Culture, rights, inclusion and uniqueness: the F/W20 of Act n°1 is structured as a path that leads to real equal rights, where the male wardrobe is mixed with the female one. Without prejudice, without age, without assumptions, in other words, in total freedom.
ACT N°1 F/W20
MOODBOARD
Luca Lin and Galib Gassanoff had sent a clear message starting with the invitation (a bag of fake blood): blood has no race and no gender, so we are all equal in our uniqueness. As a result, the collection and the models themselves (including mature women and models with children tied with a band on their backs, in support to single parents) reflect the values and inspirations of multiculturalism, where urban influences meet ancient Chinese art, where the day mixes with the evening and where everything seems to perfectly merge.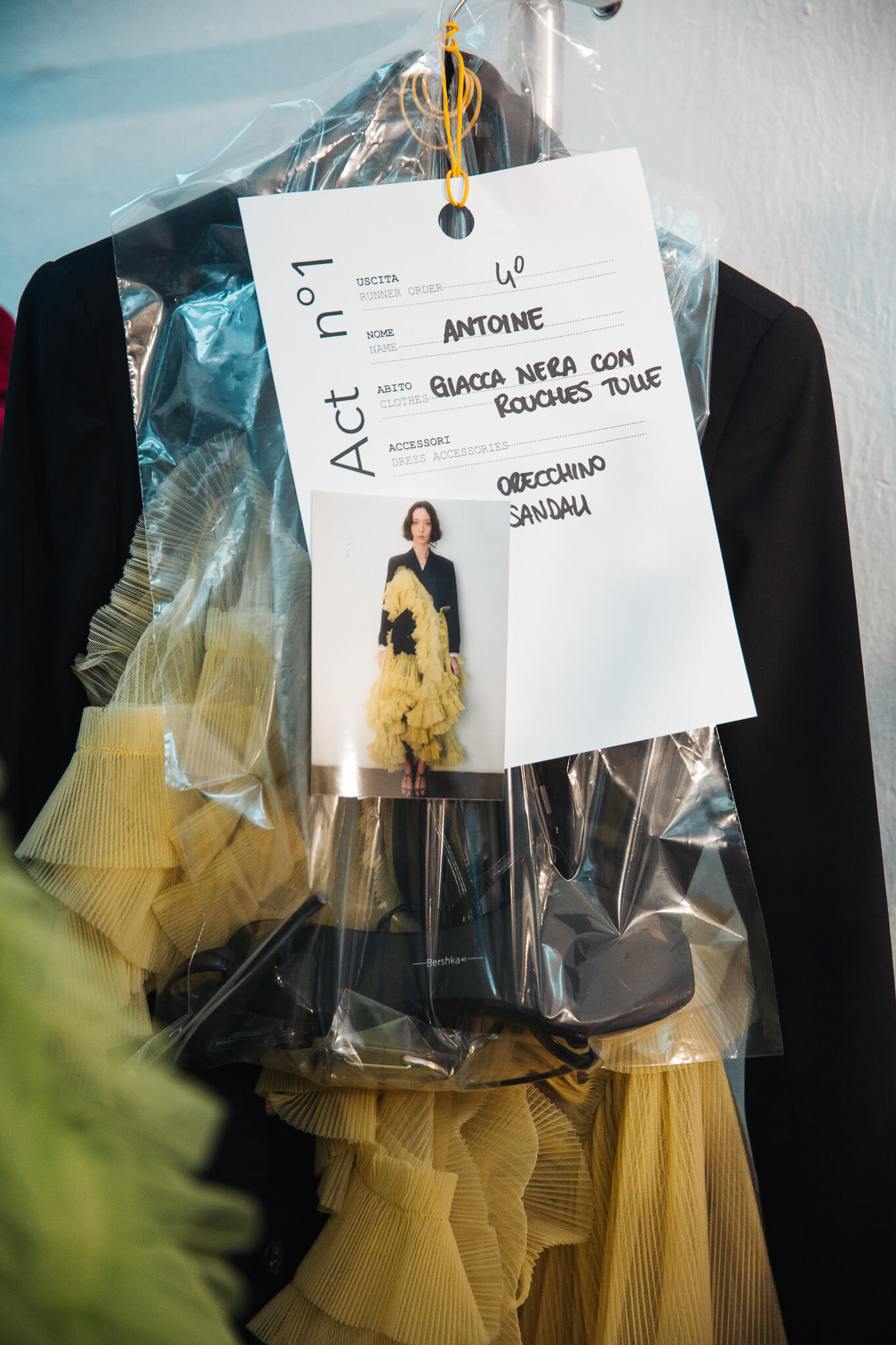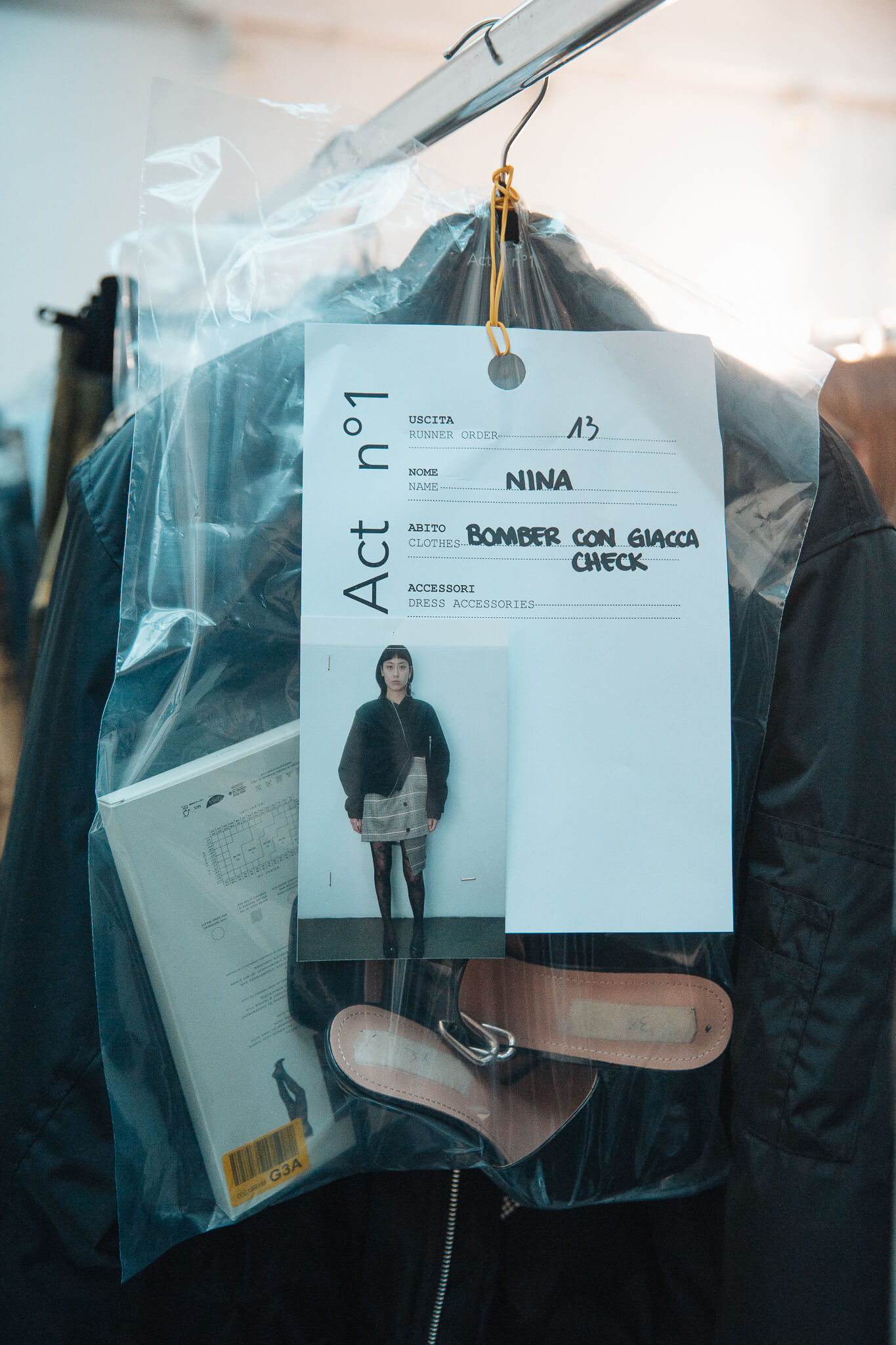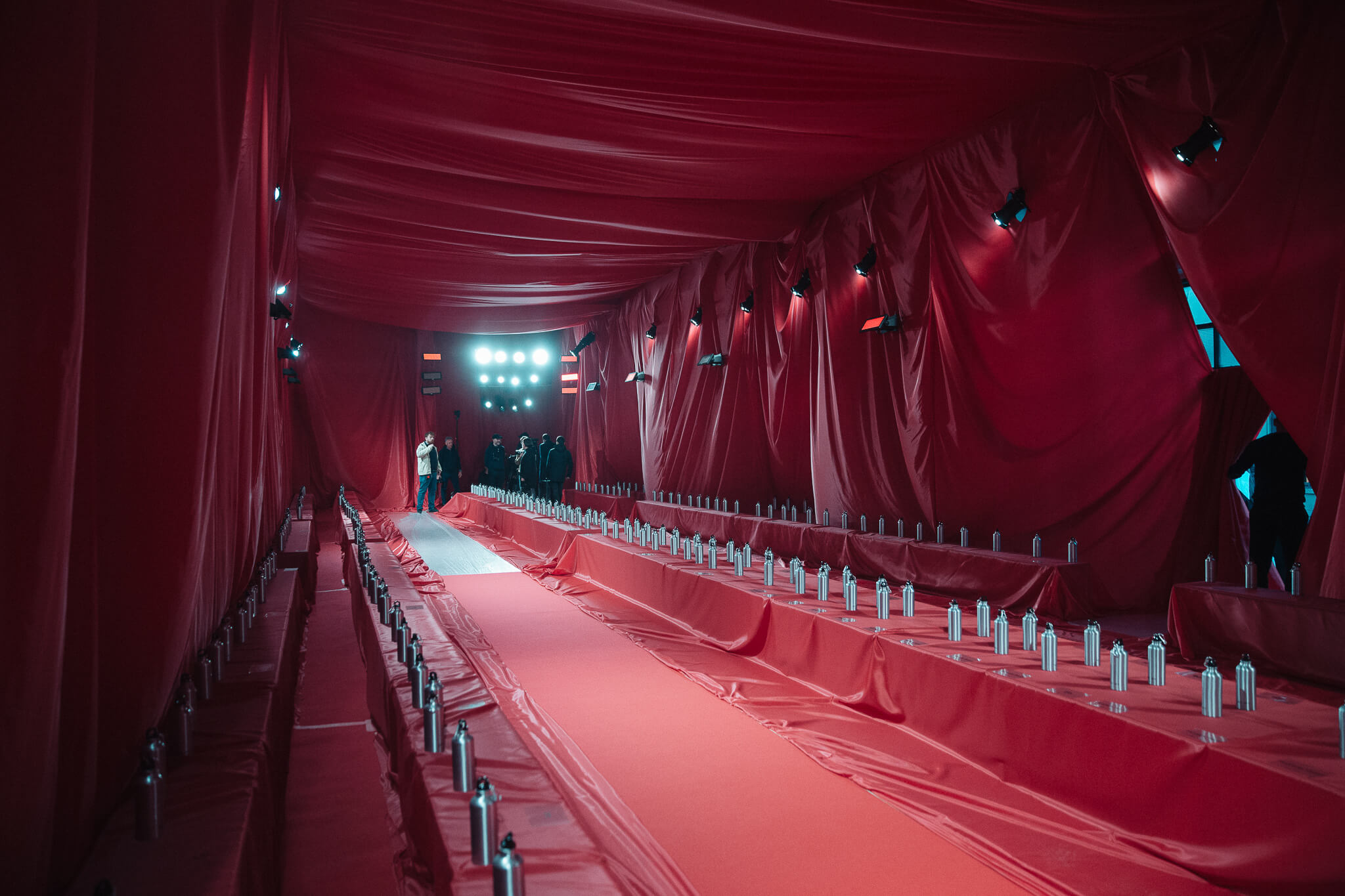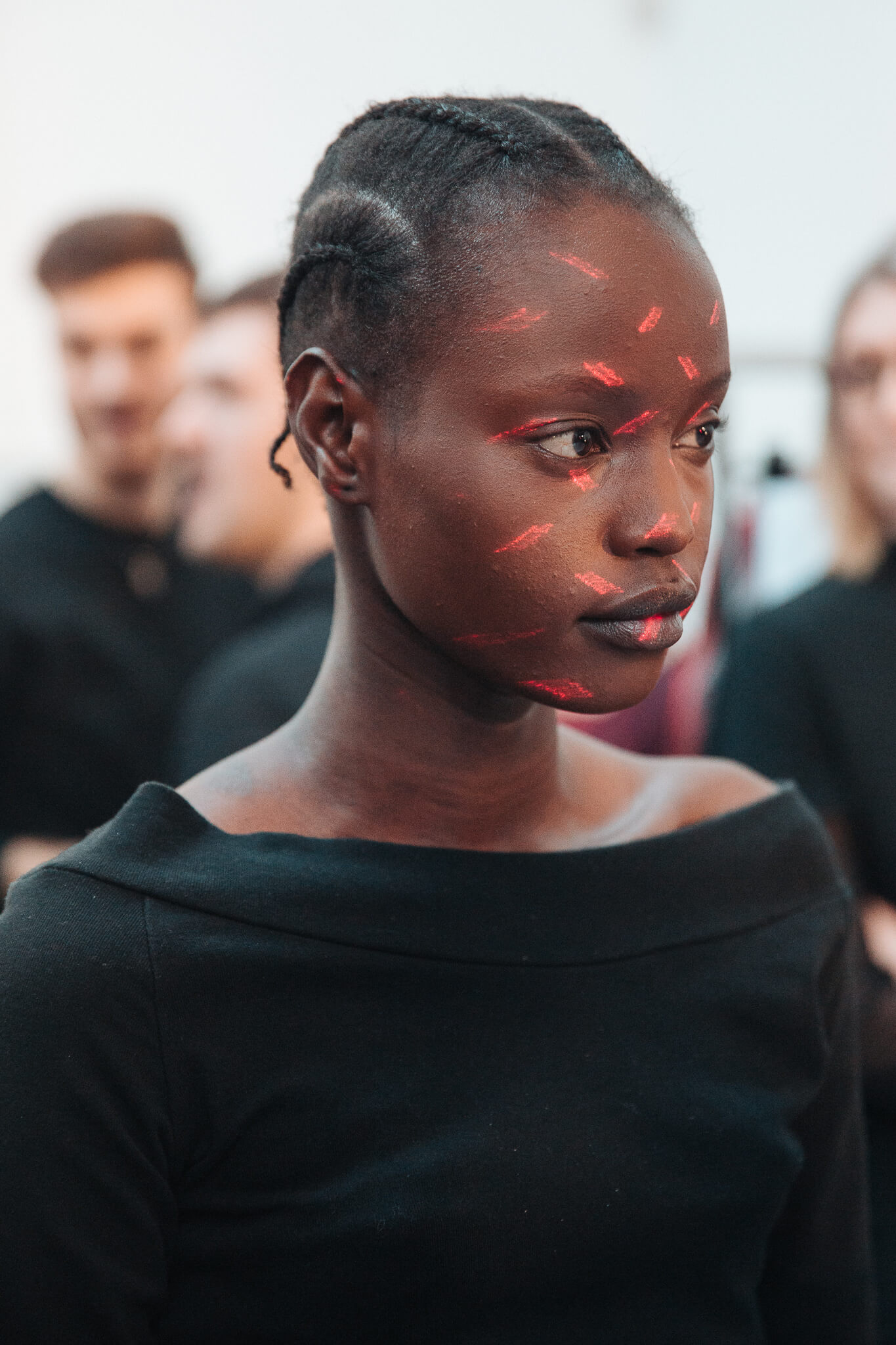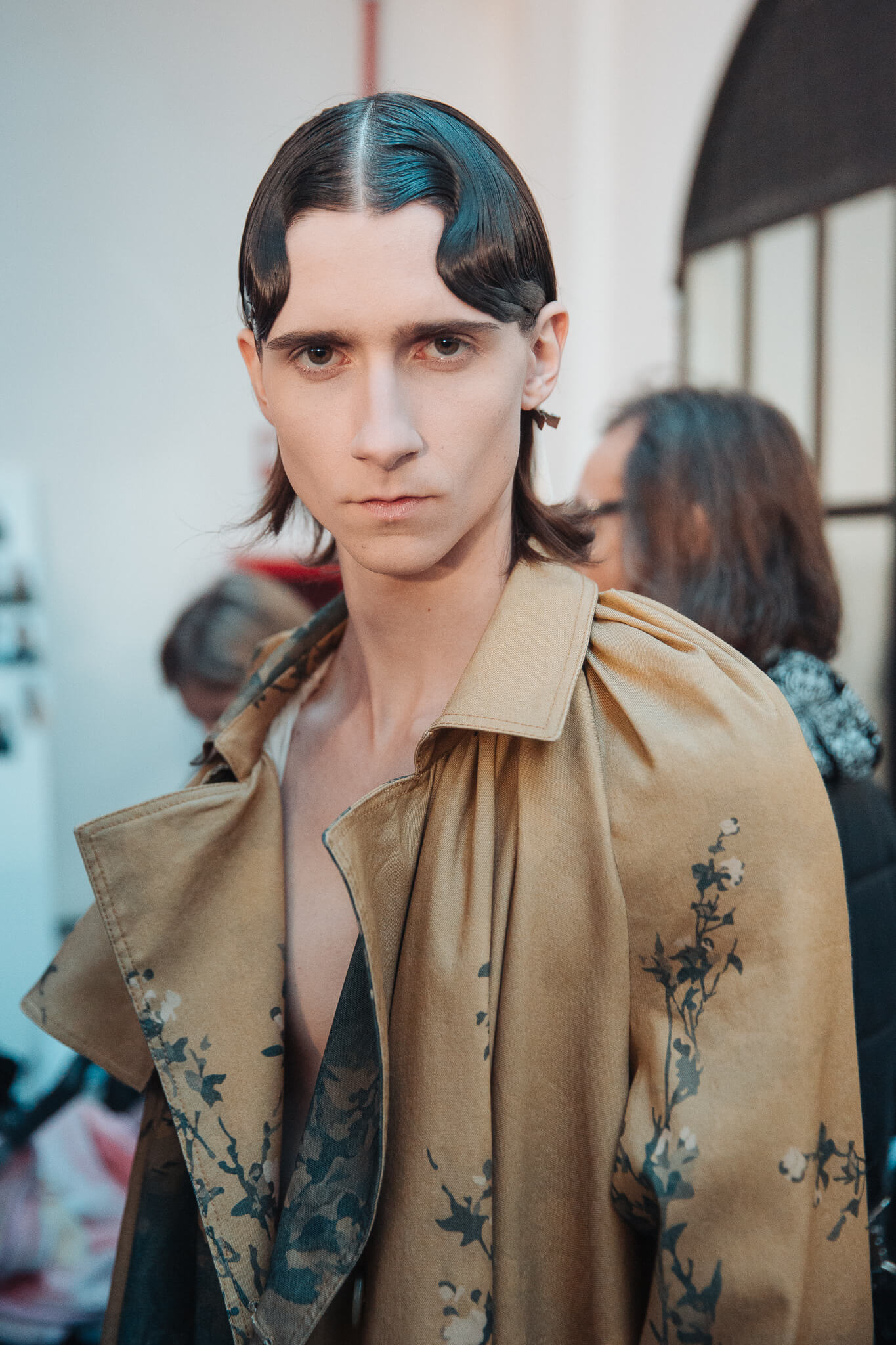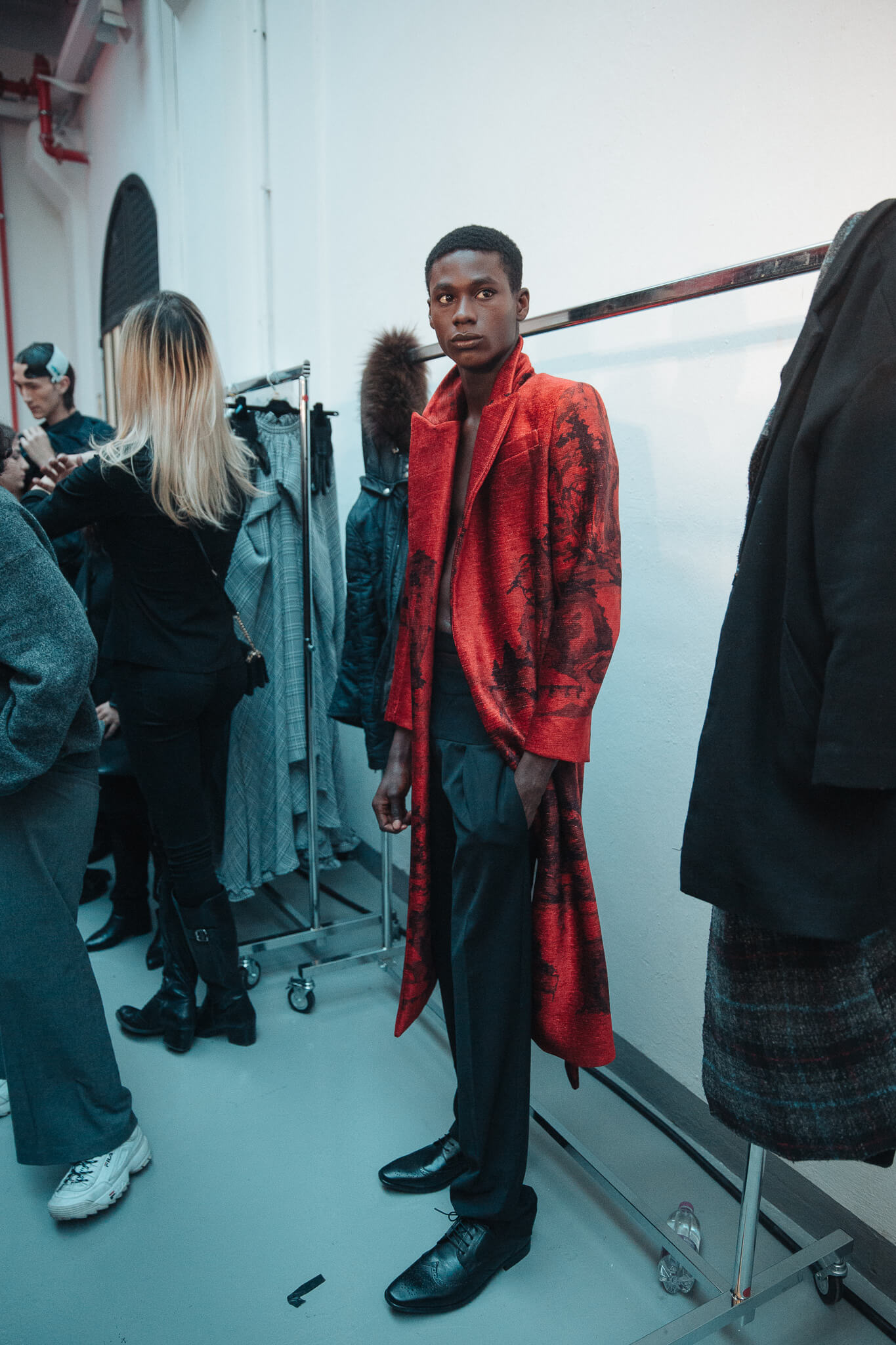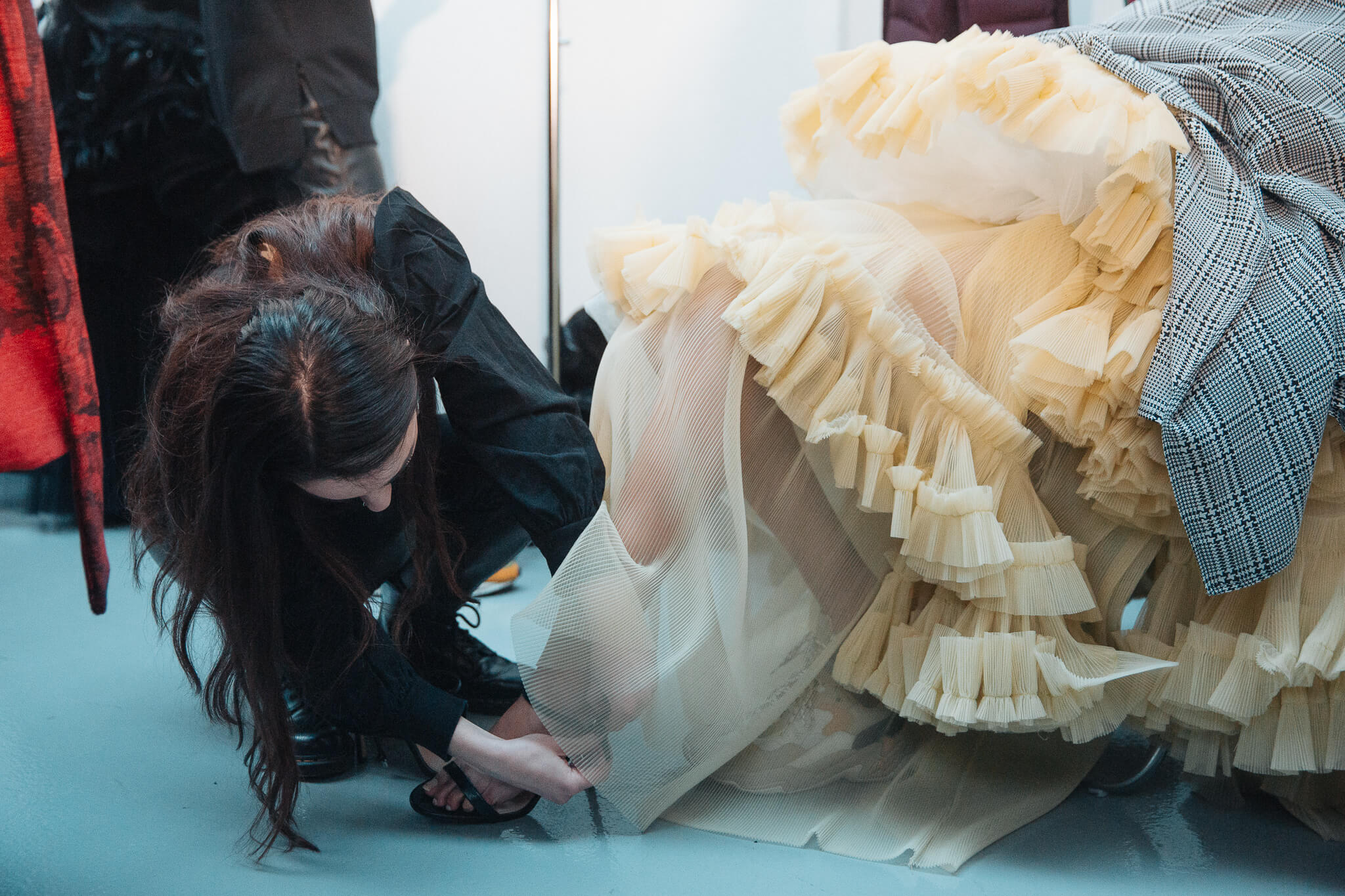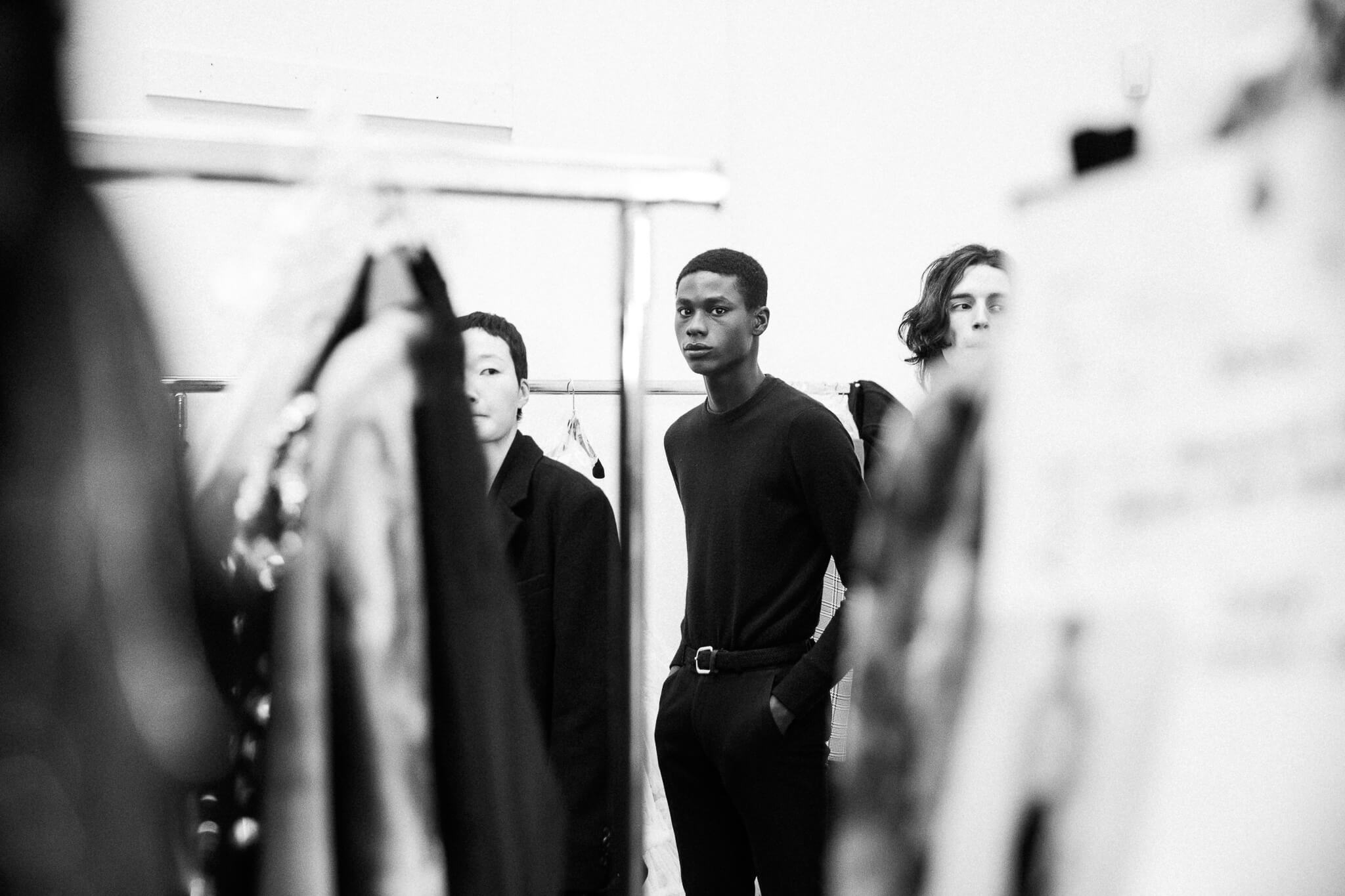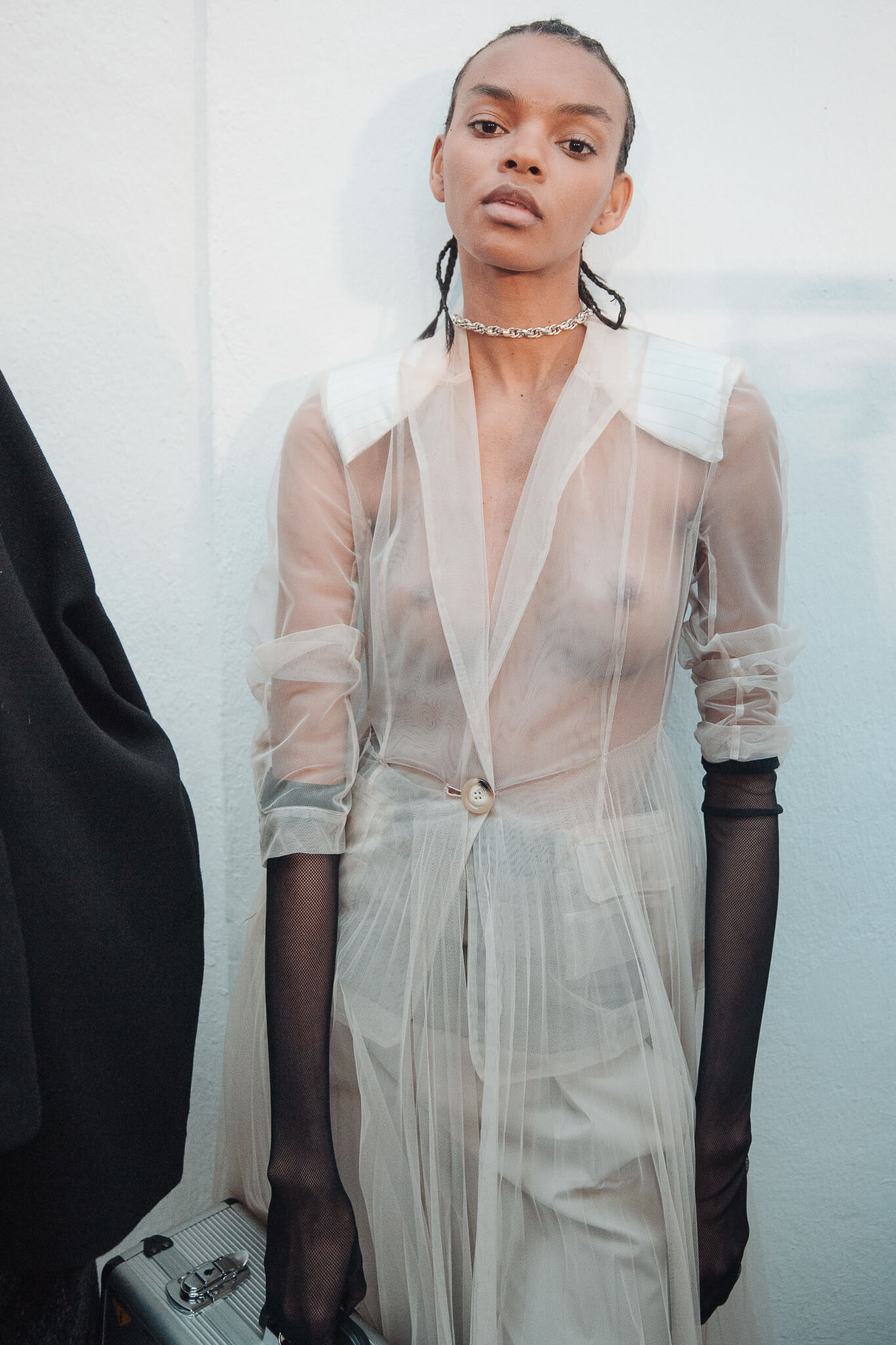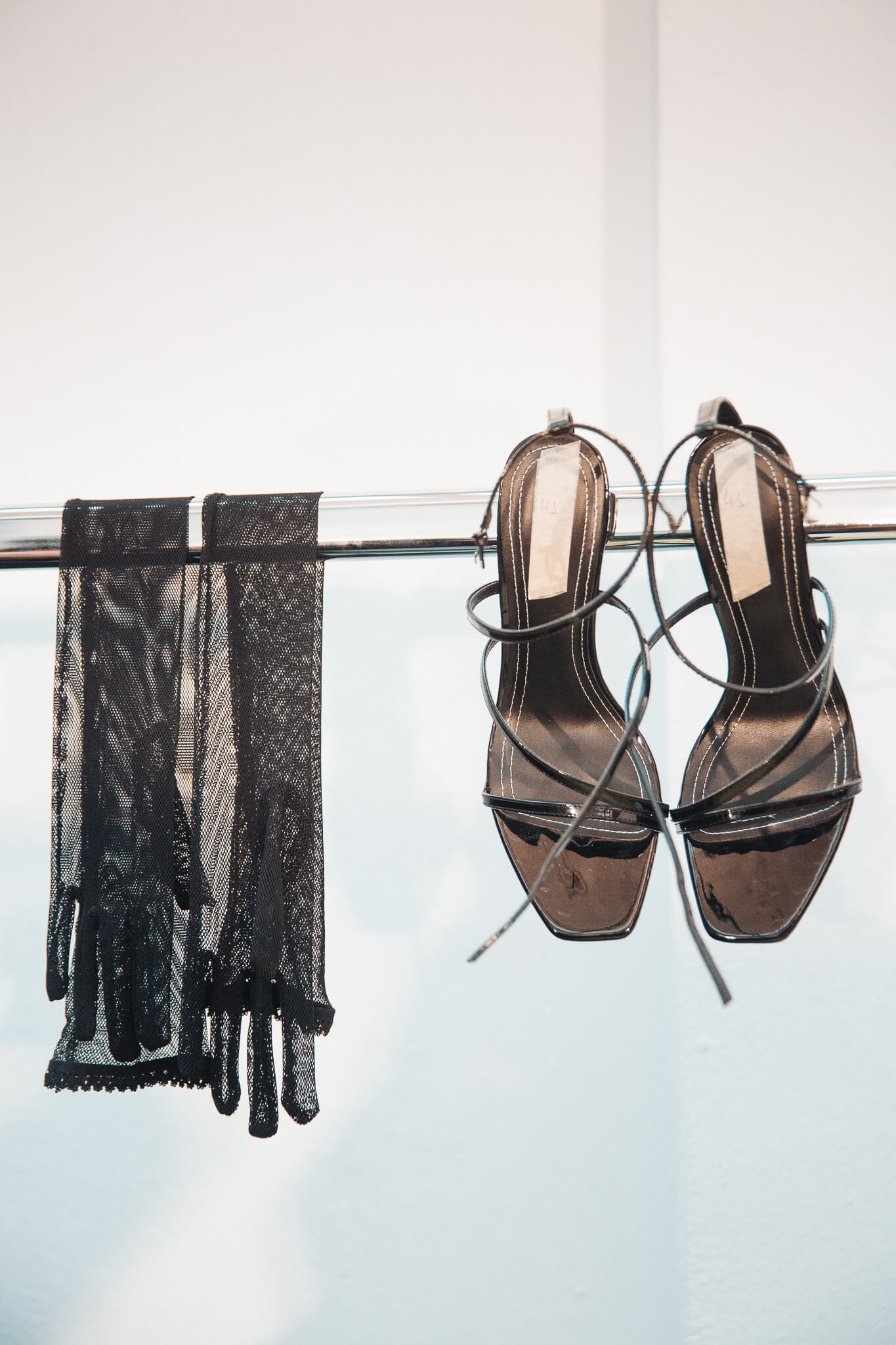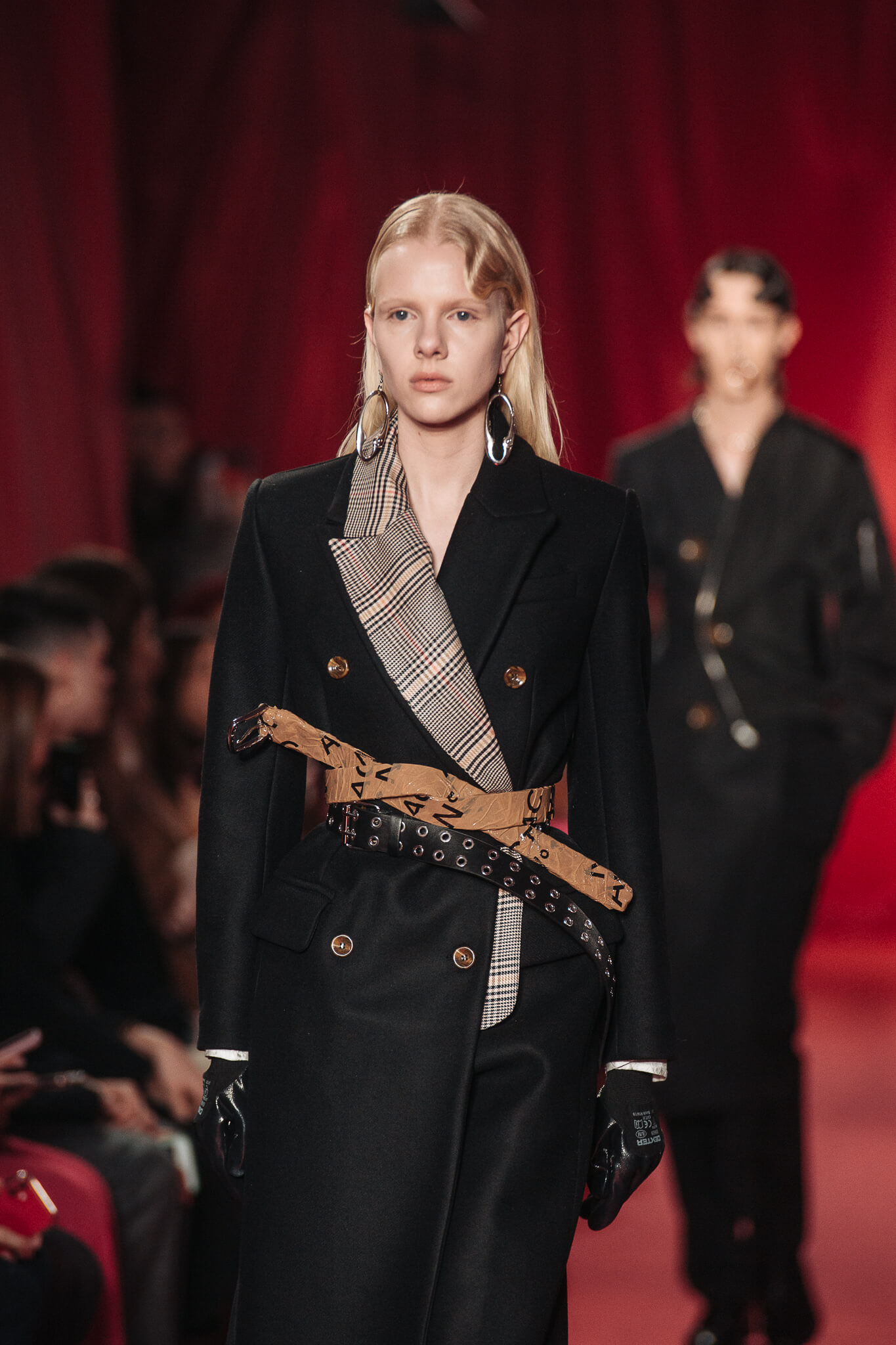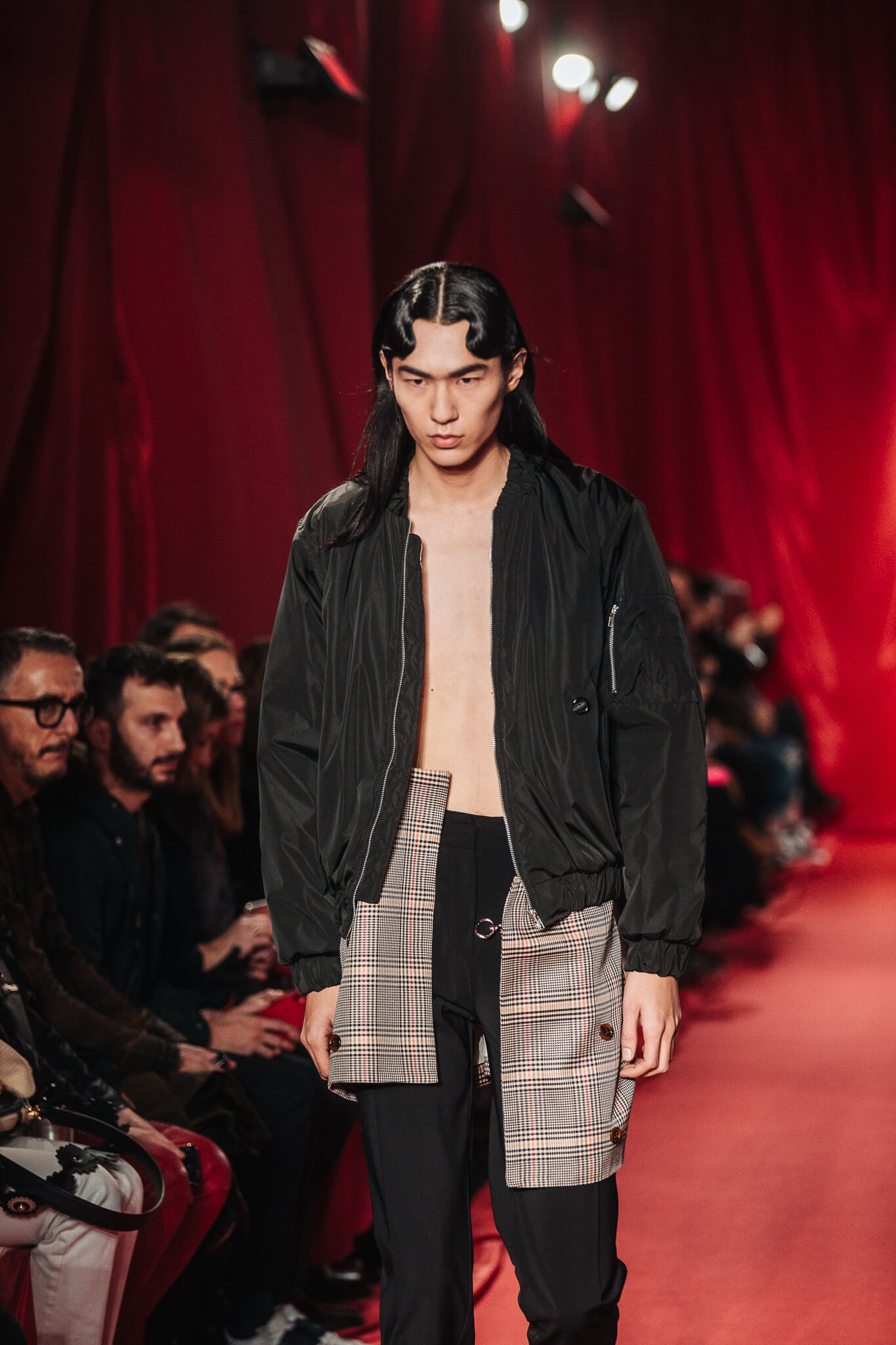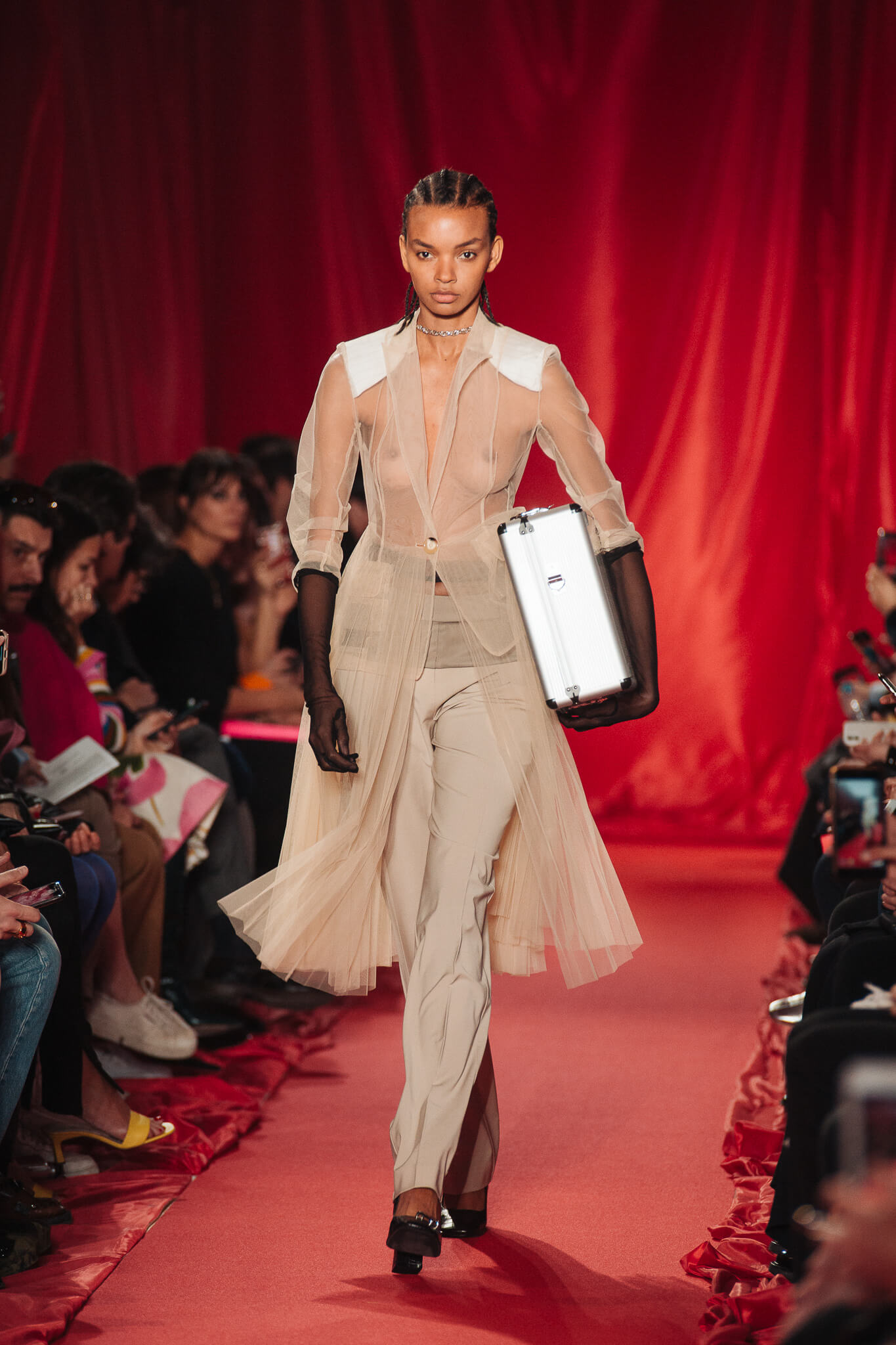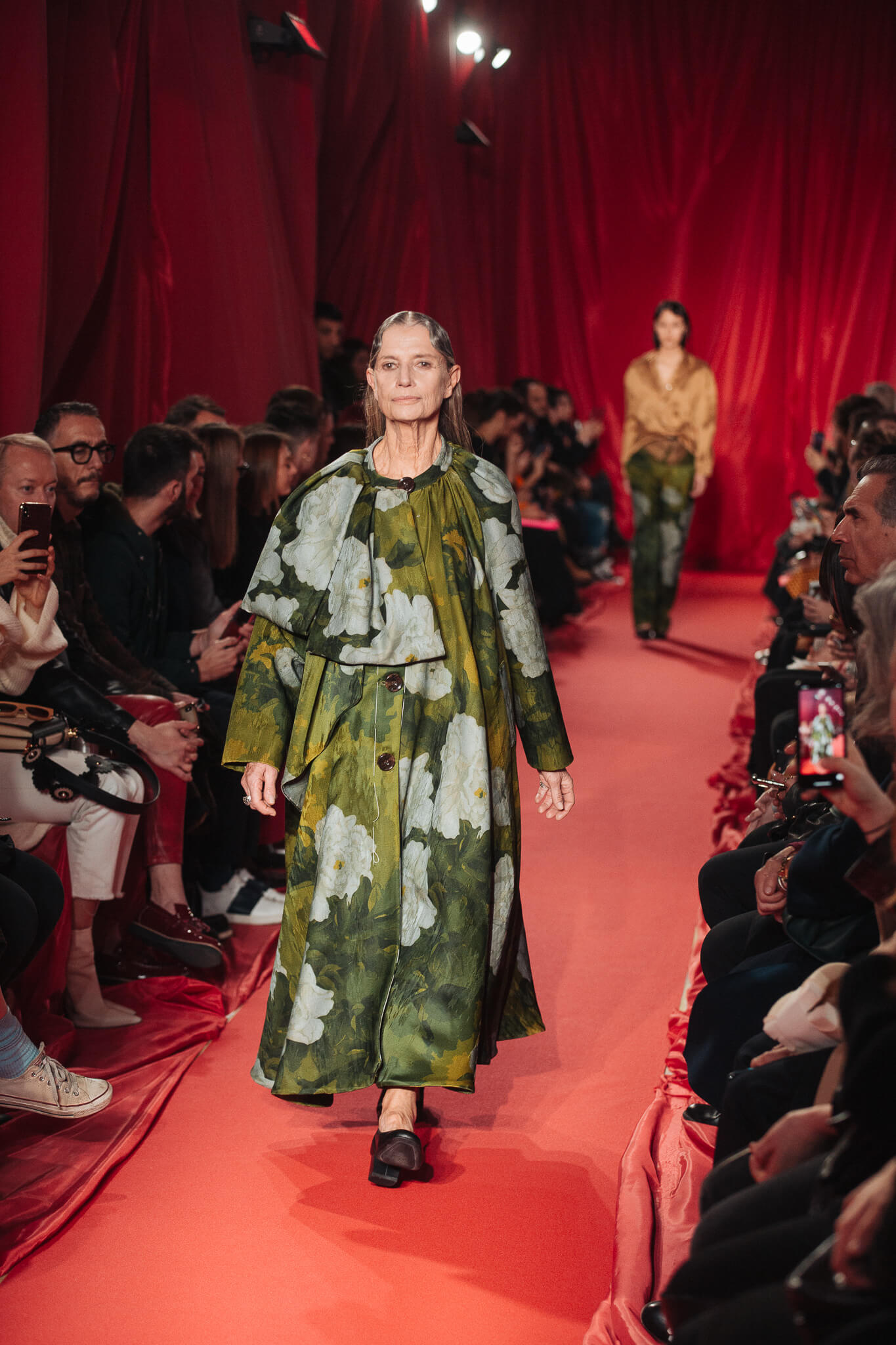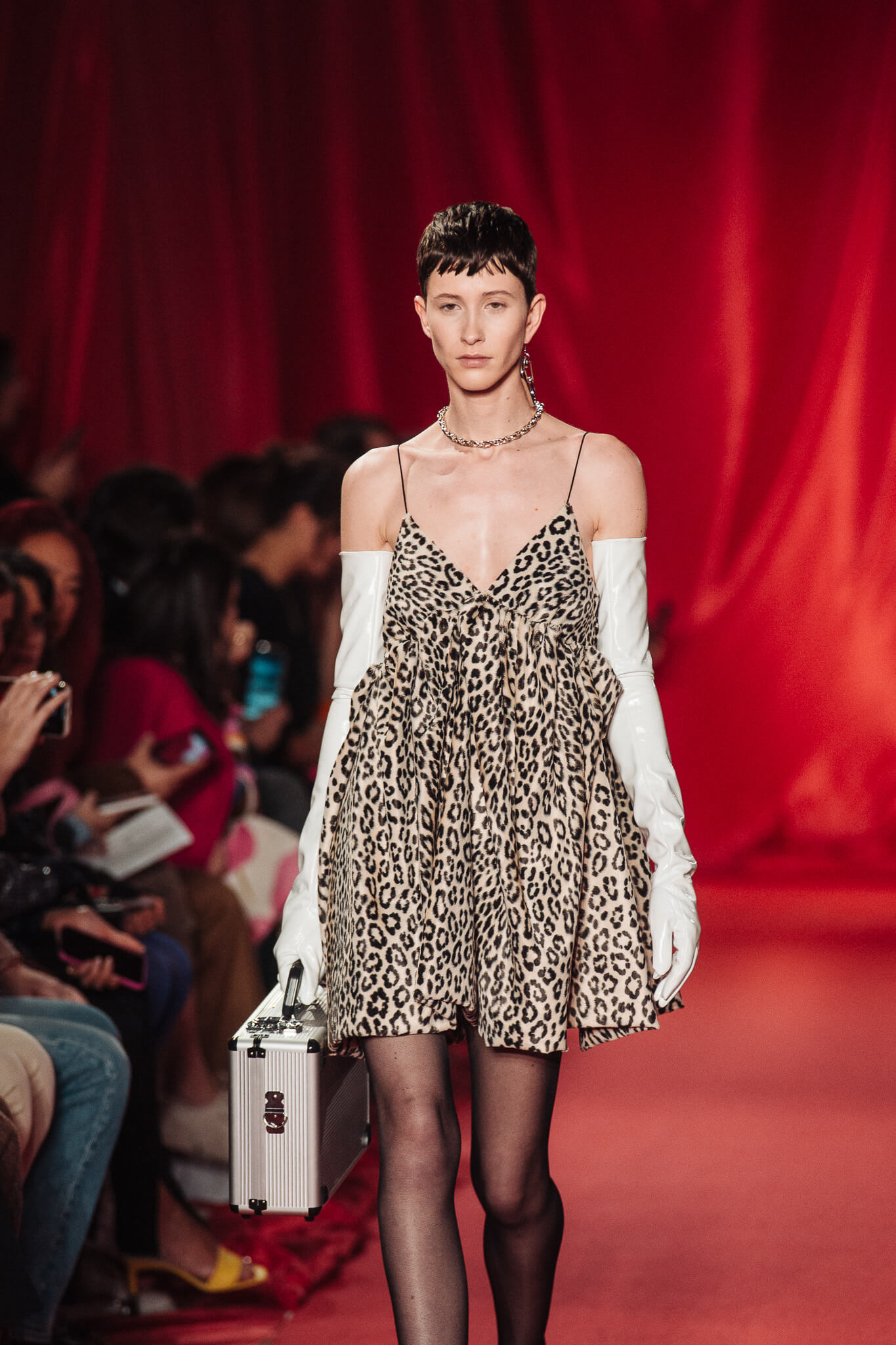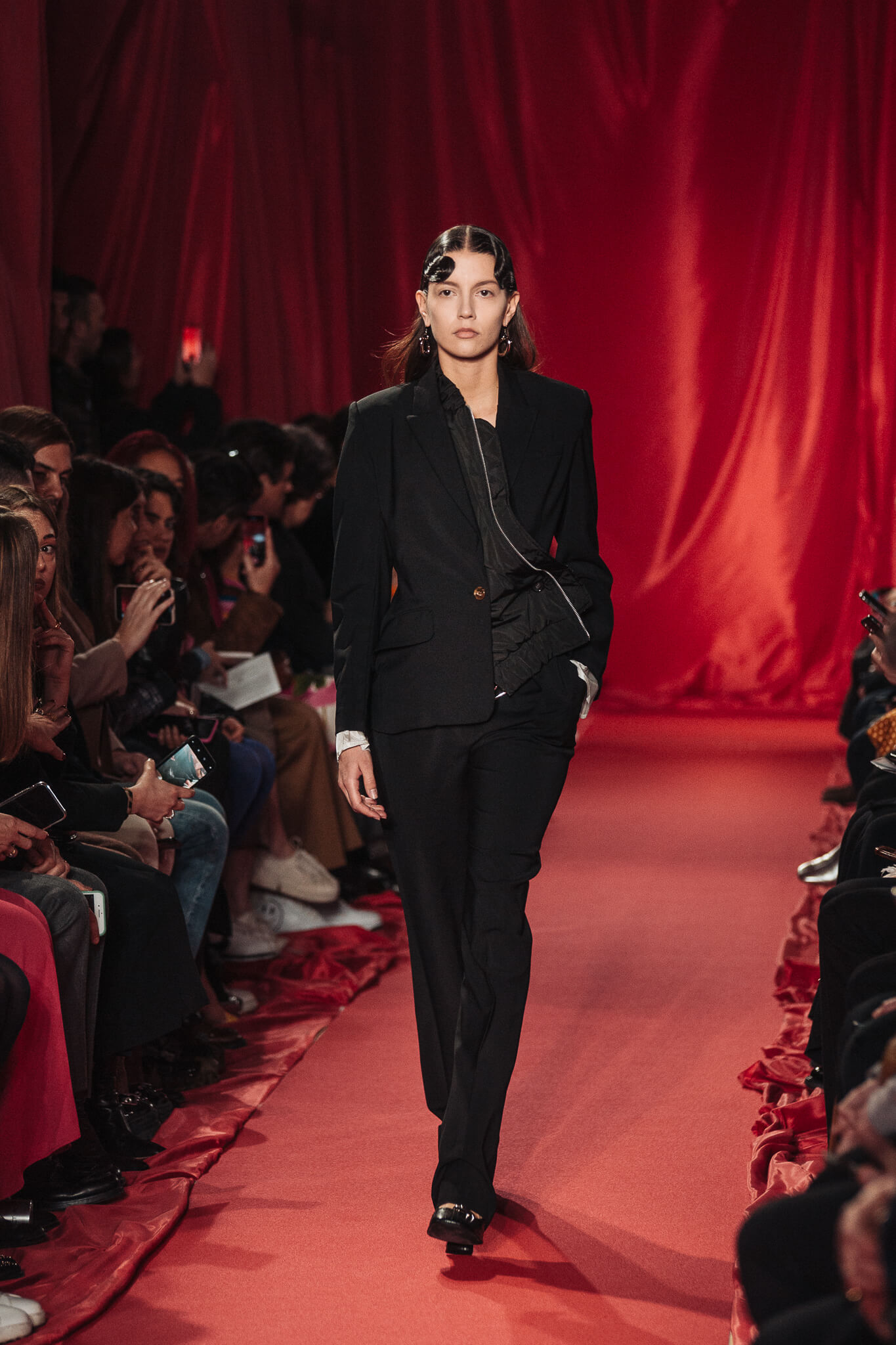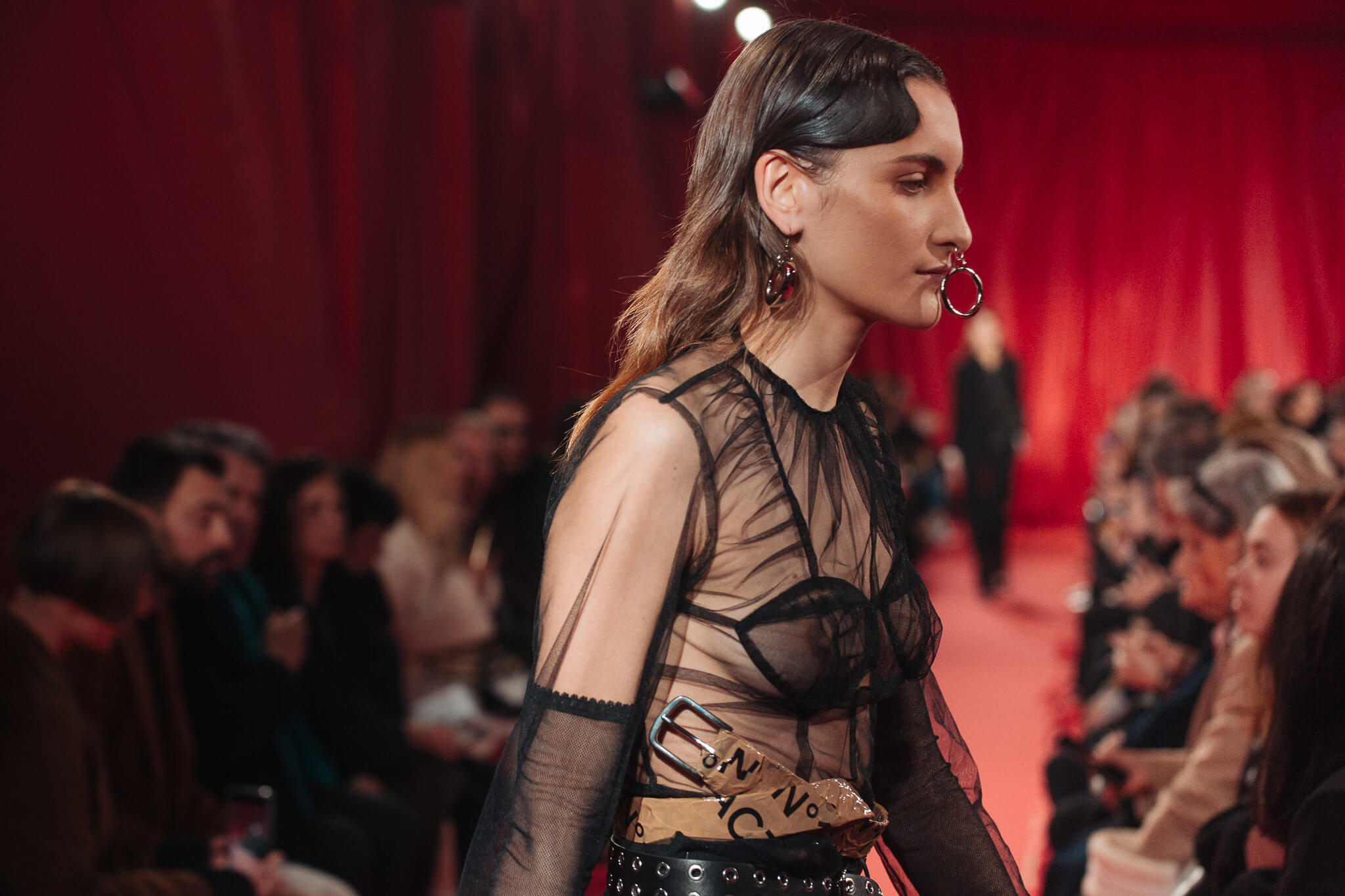 ACT N°1 F/W20
CLOSE UP
The color palette ranges from black to crimson red, including white, gray, purple and green. The shapes of casual suits and midi dresses are structured and oversized, with deep necklines and transparencies. Fluid fabrics almost seem to slip on the skin, while we find some stylistic trademarks of the brand such as giant floral prints, sartorial contrasts (such as the combination of blazer and bomber jacket, the vaporous portions of neon tulle cut and sewed on jackets and the double shirts) and nose rings. And then, pleats, animalier, bright earrings, elegant flat shoes, double belts and long gloves that recall, renew and innovate the aesthetics of the designer duo.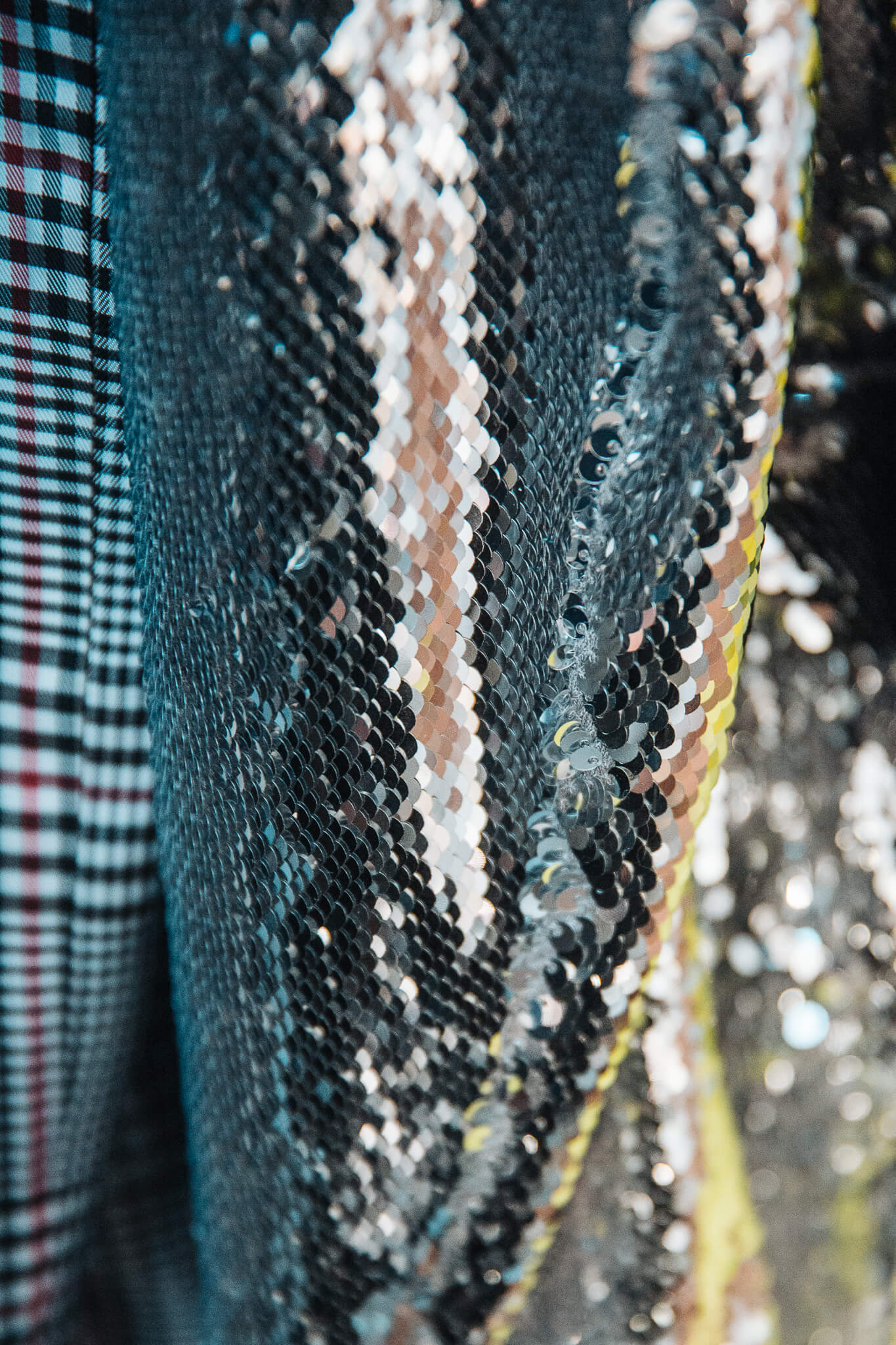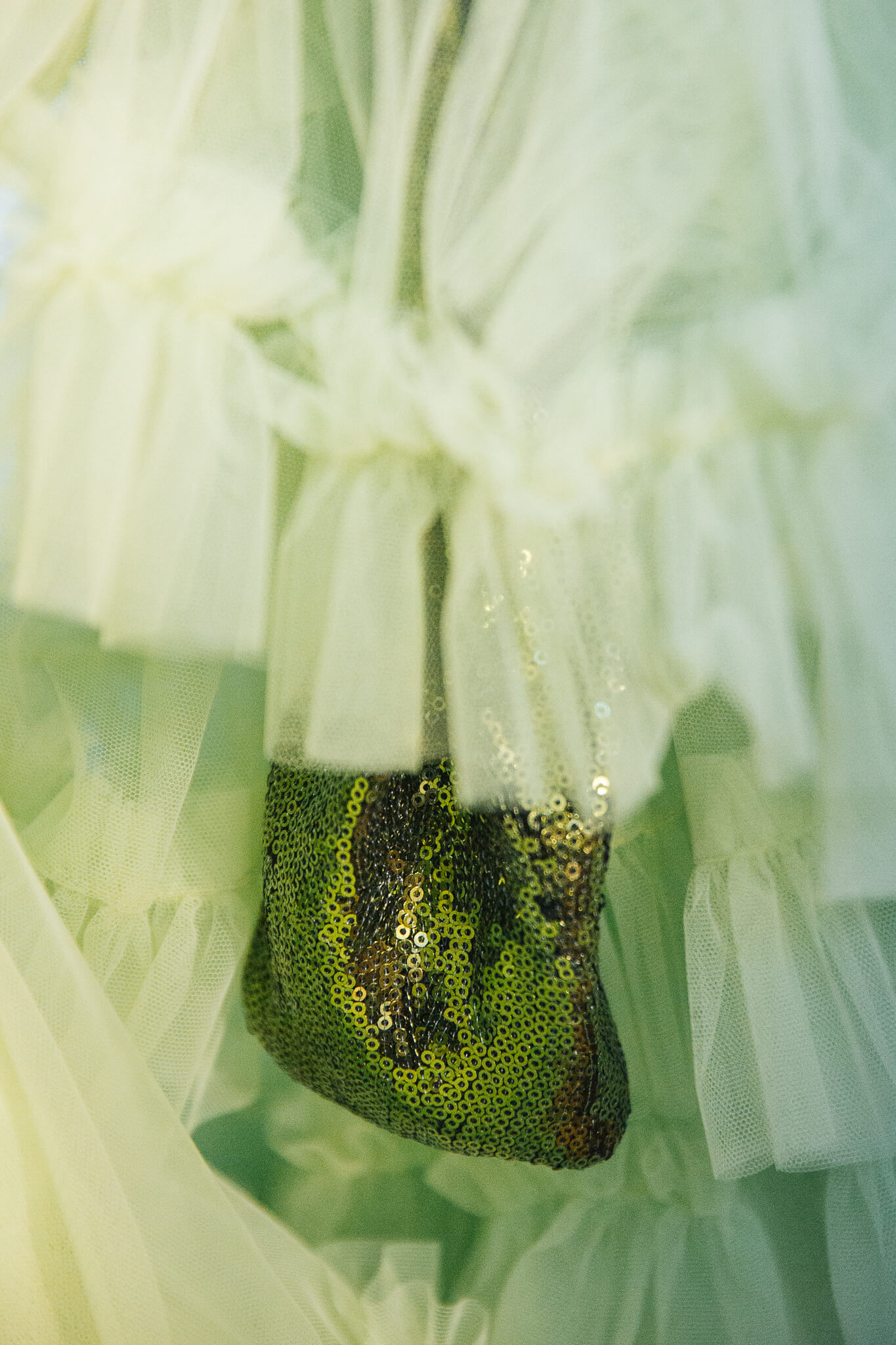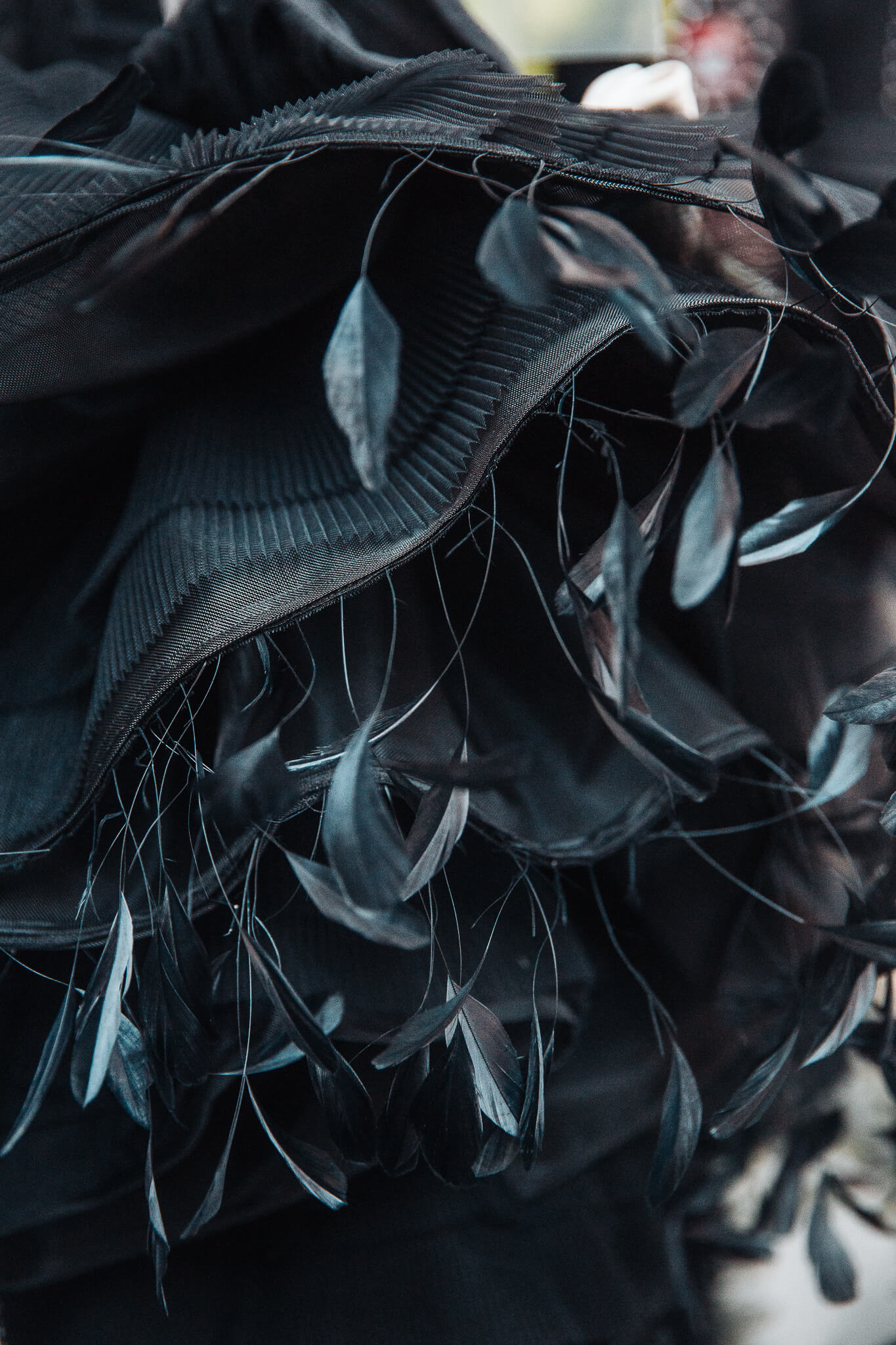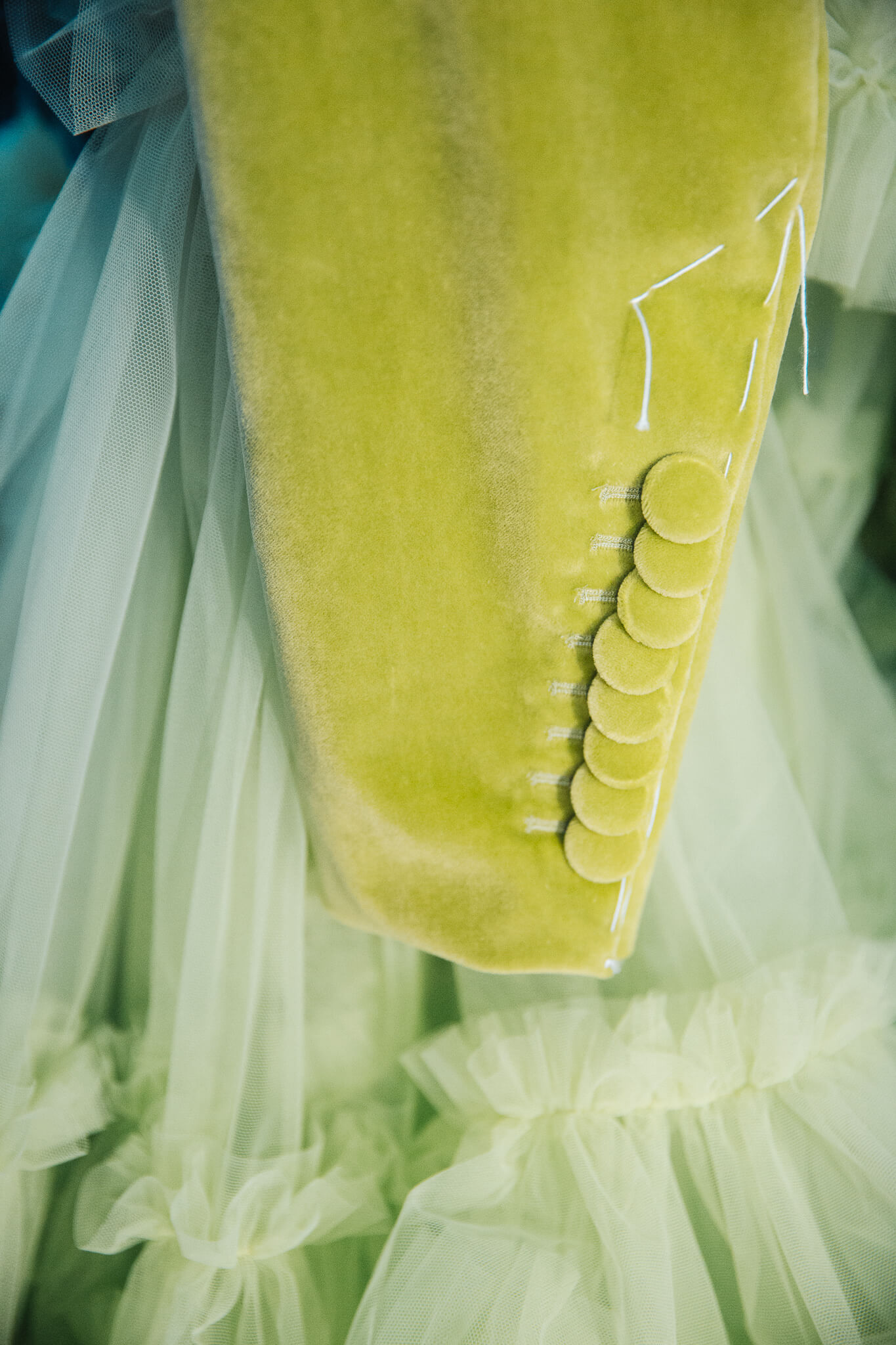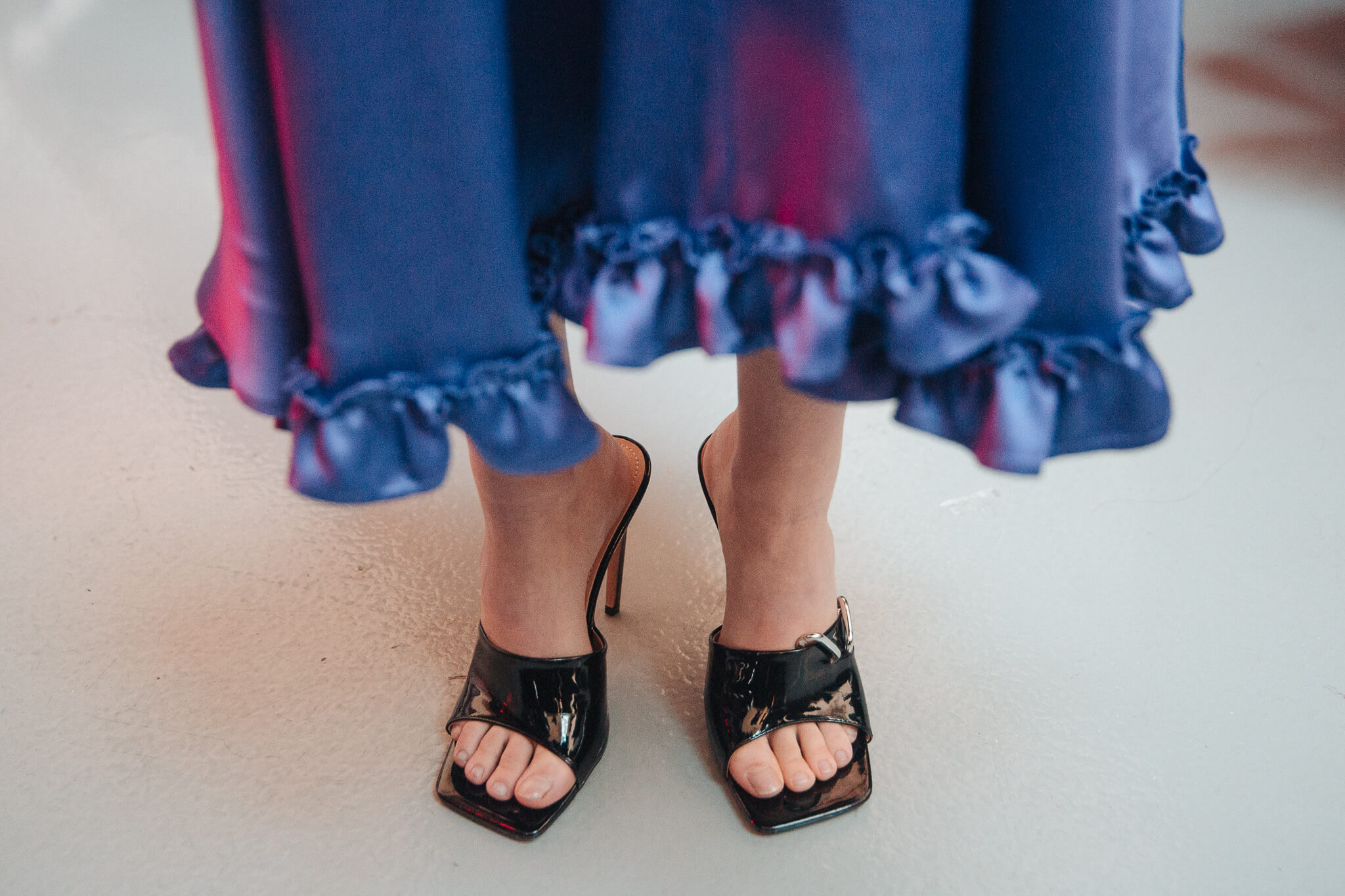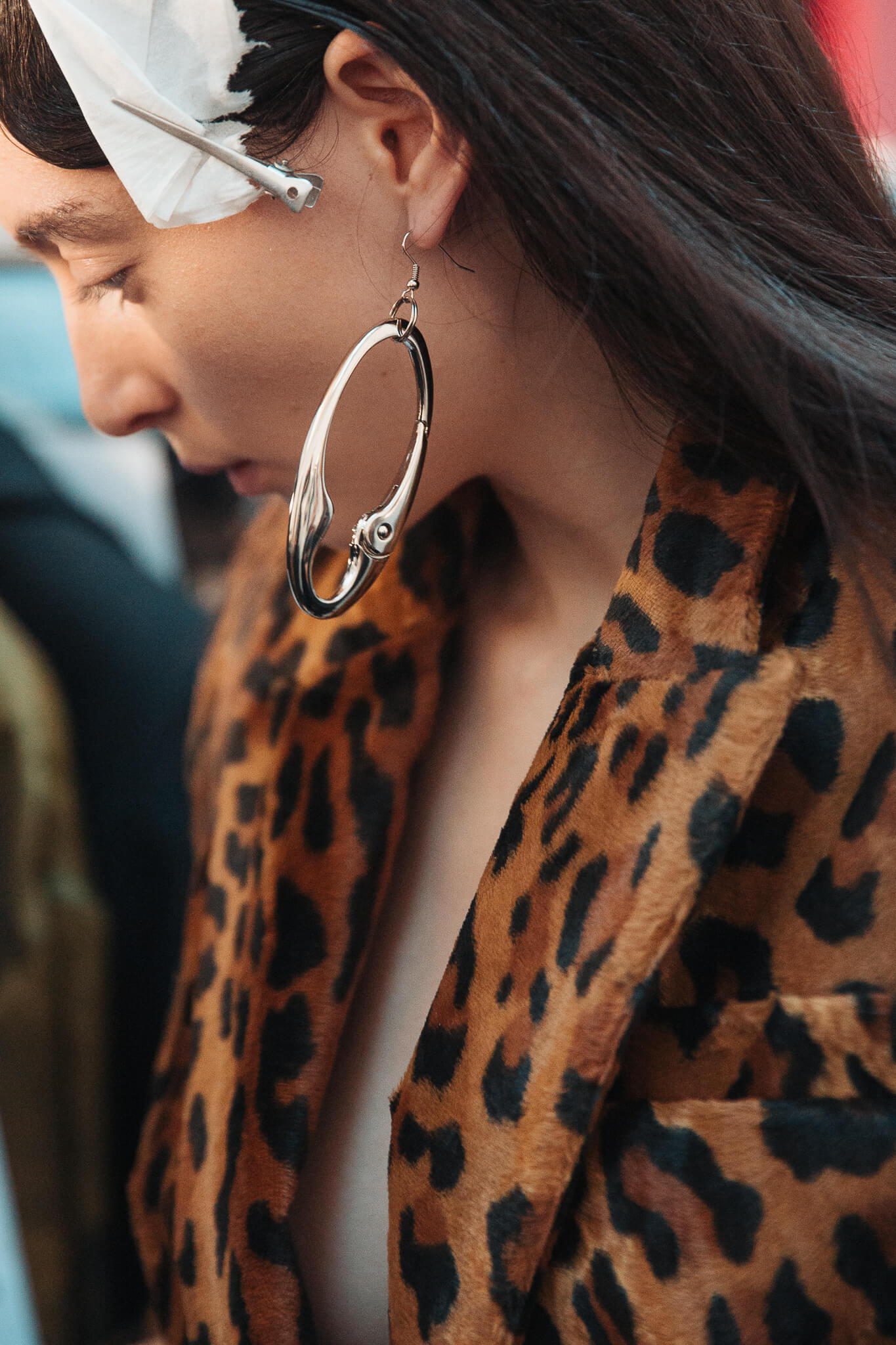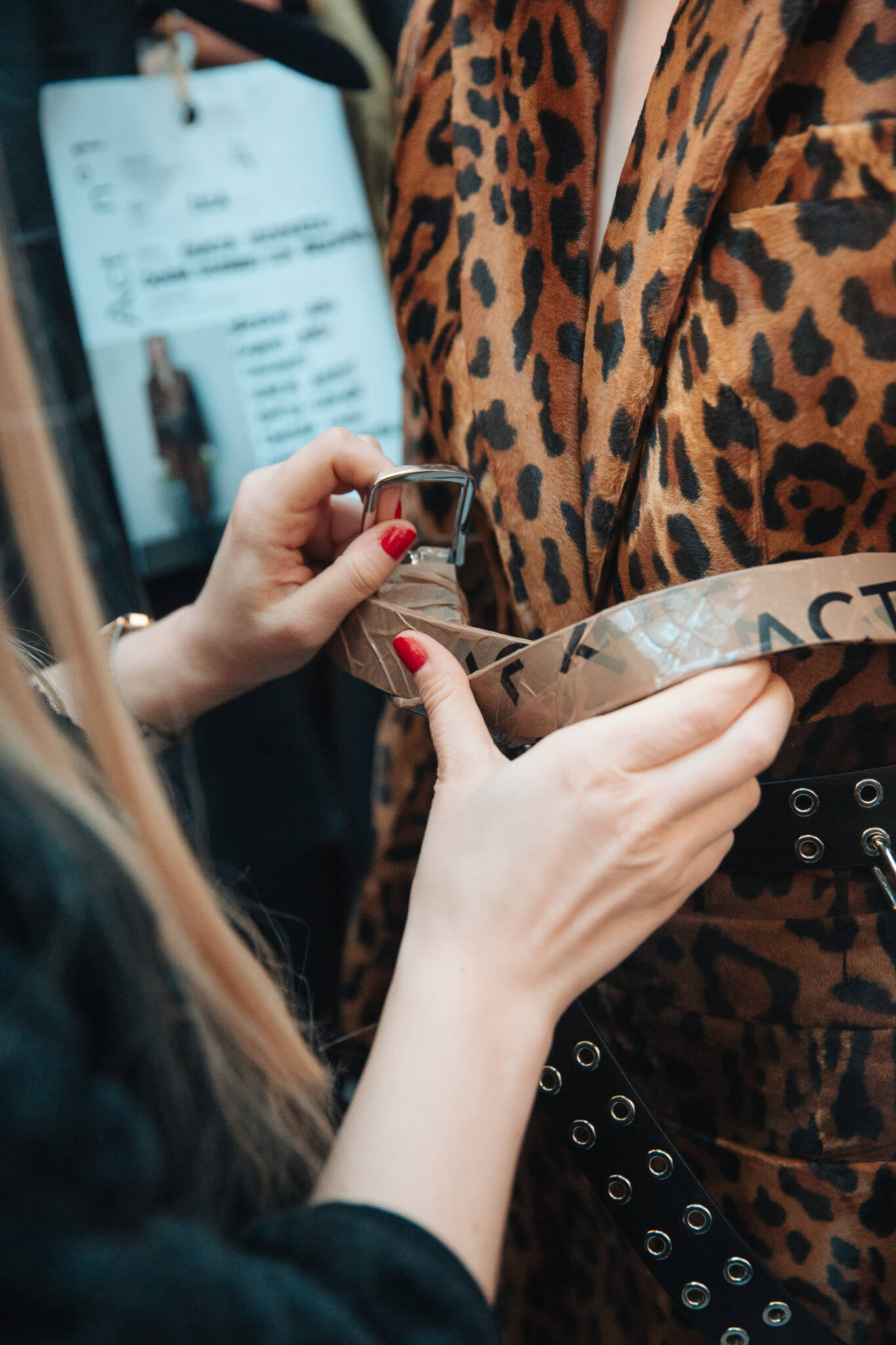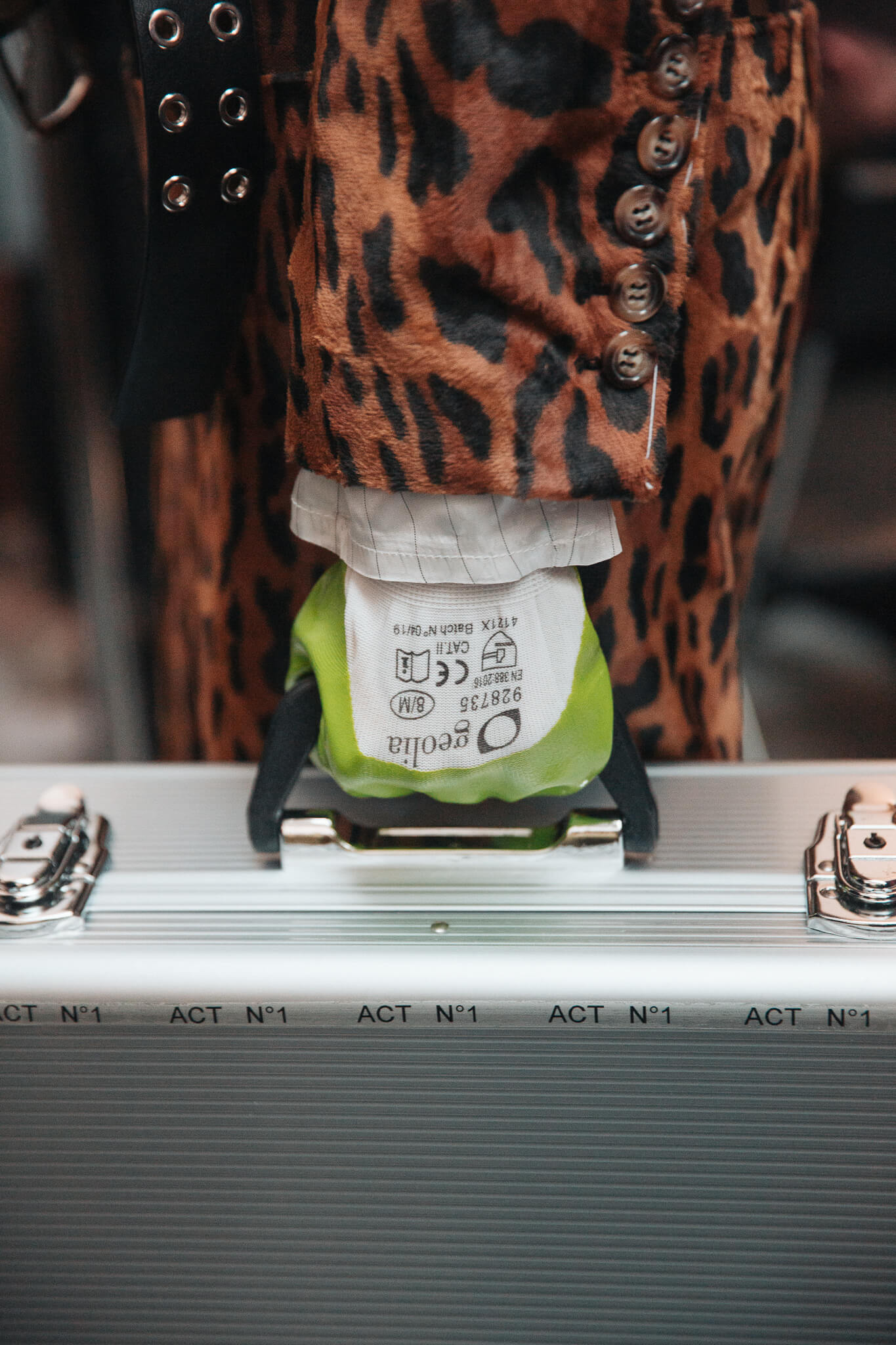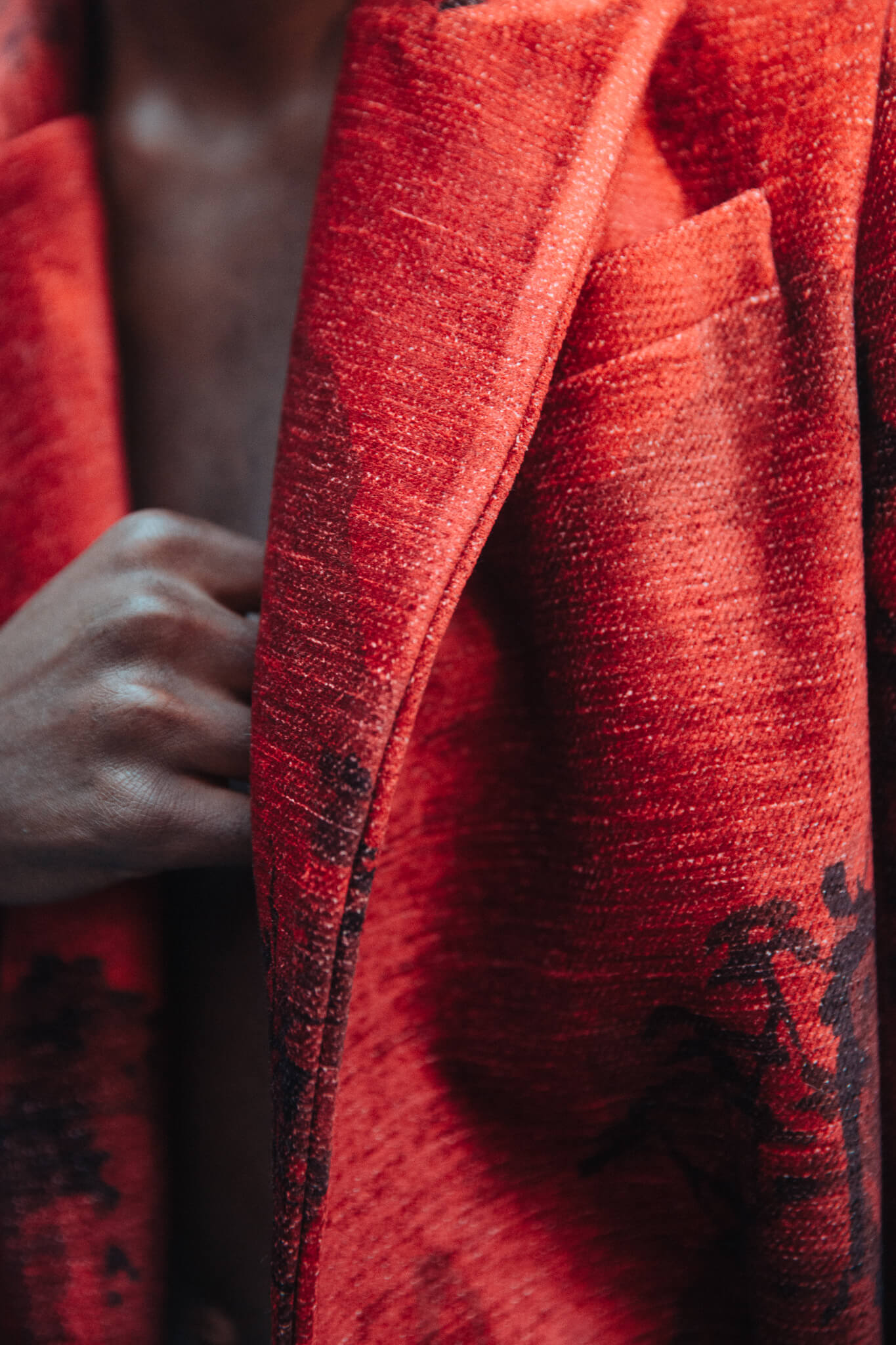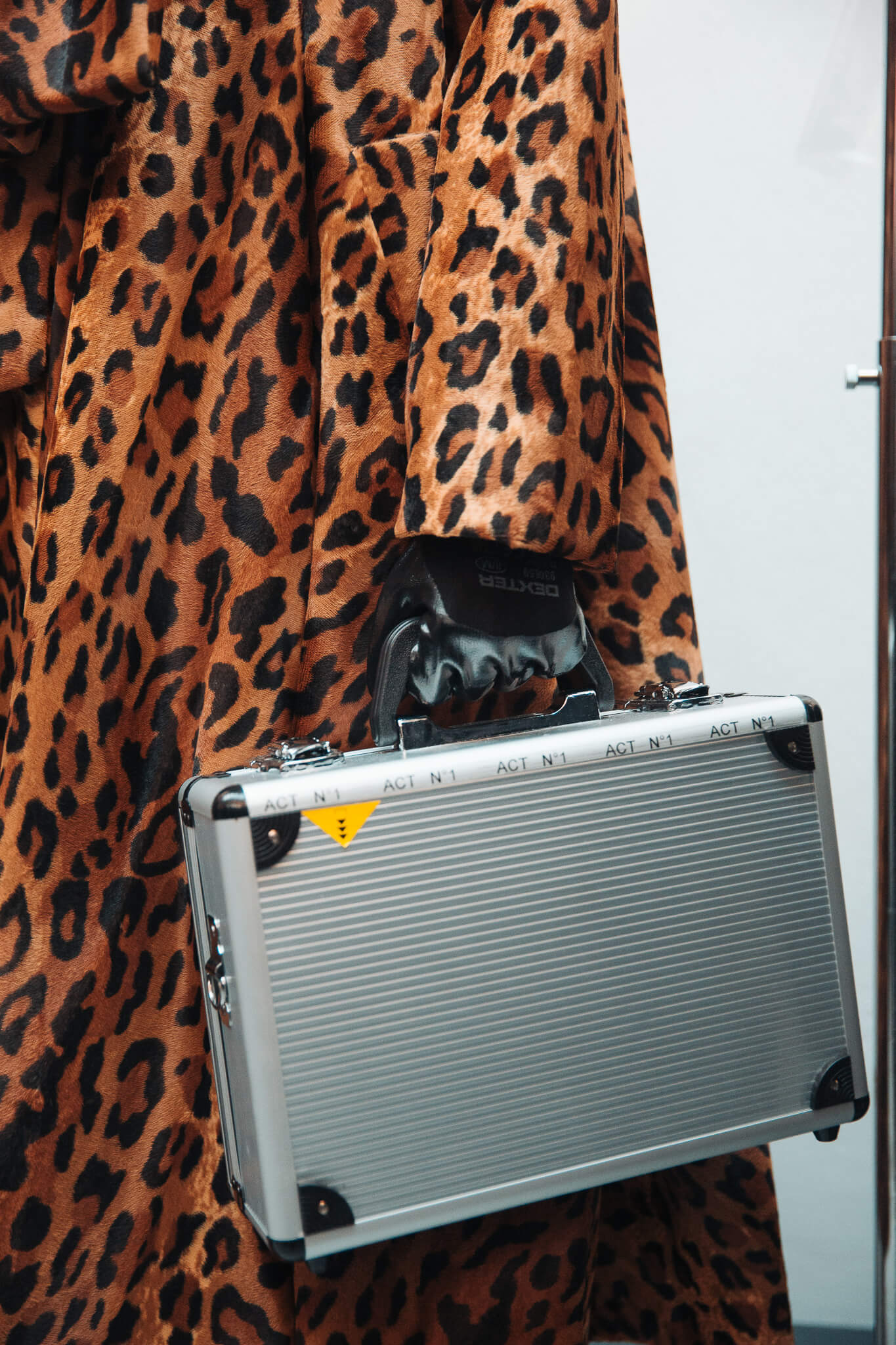 ACT N°1 F/W20
OUR FAVORITE LOOKS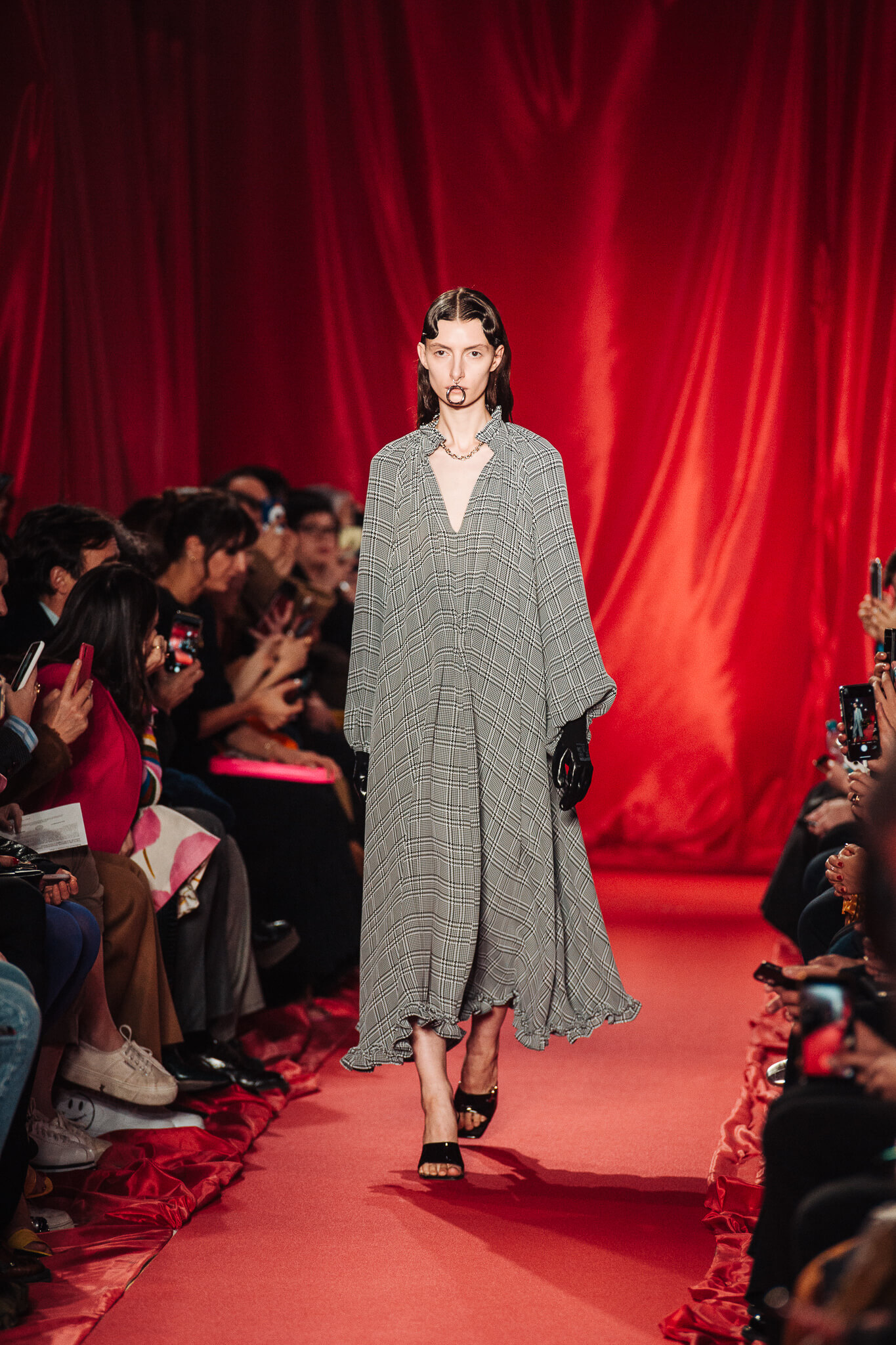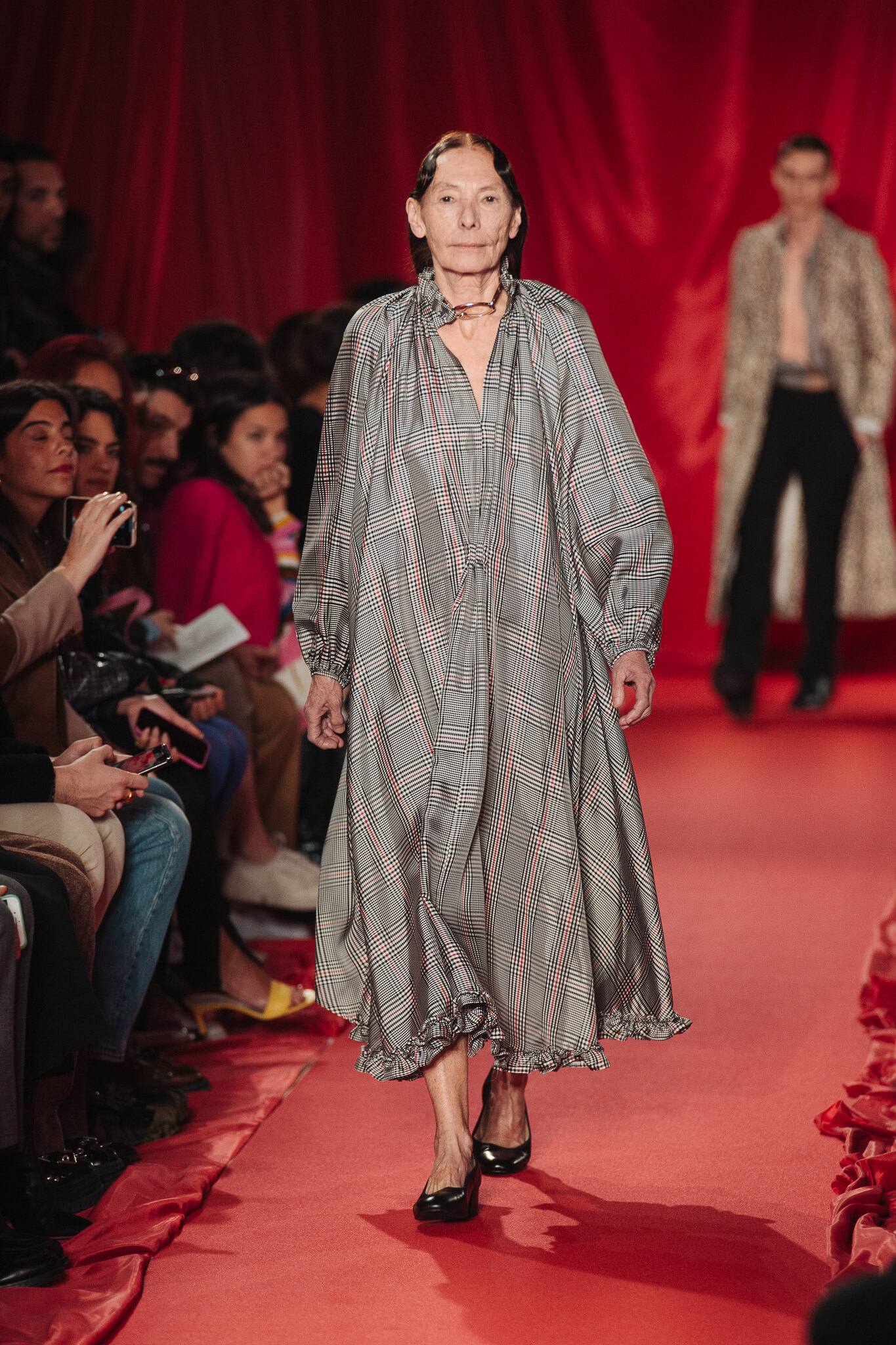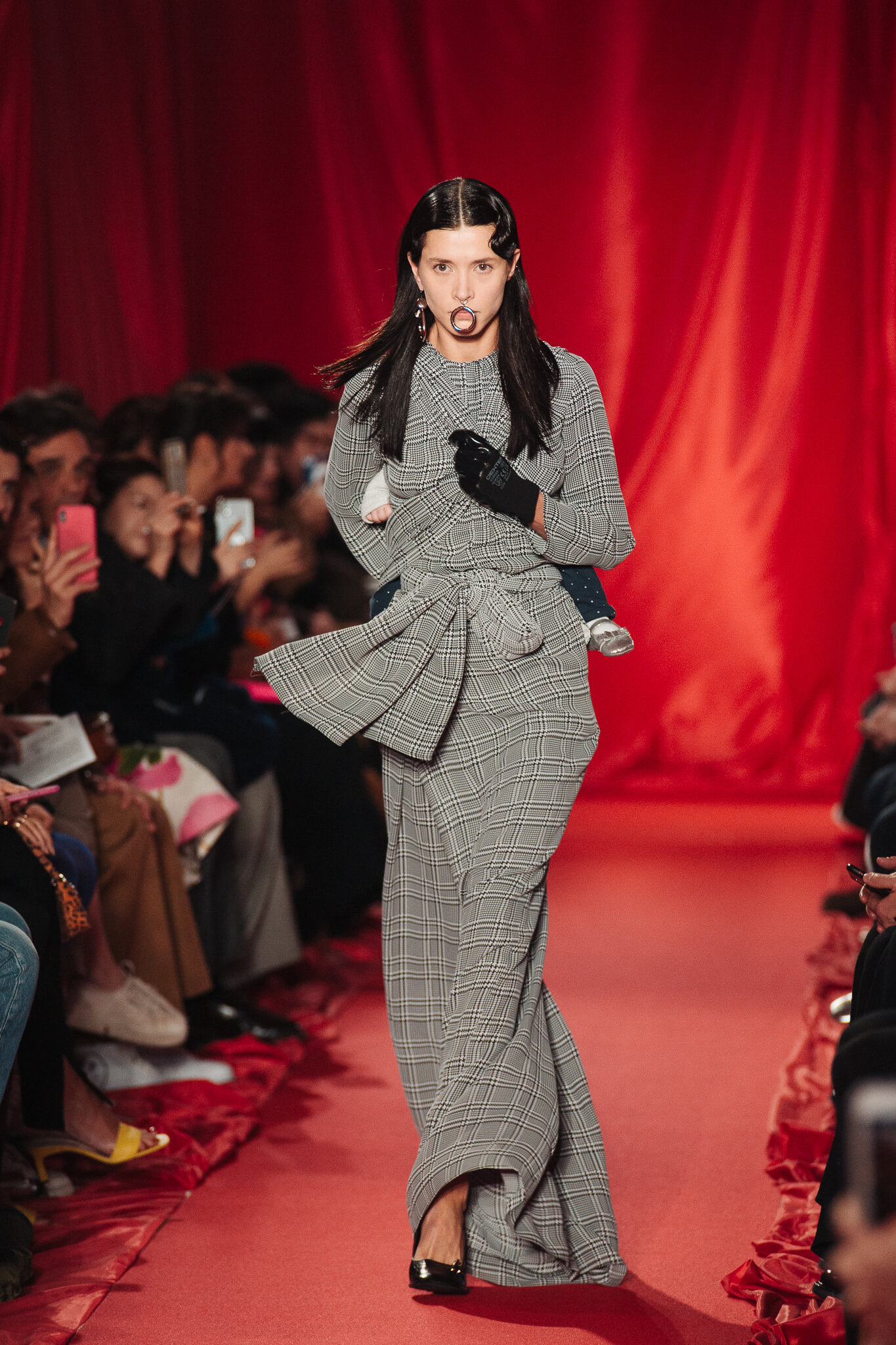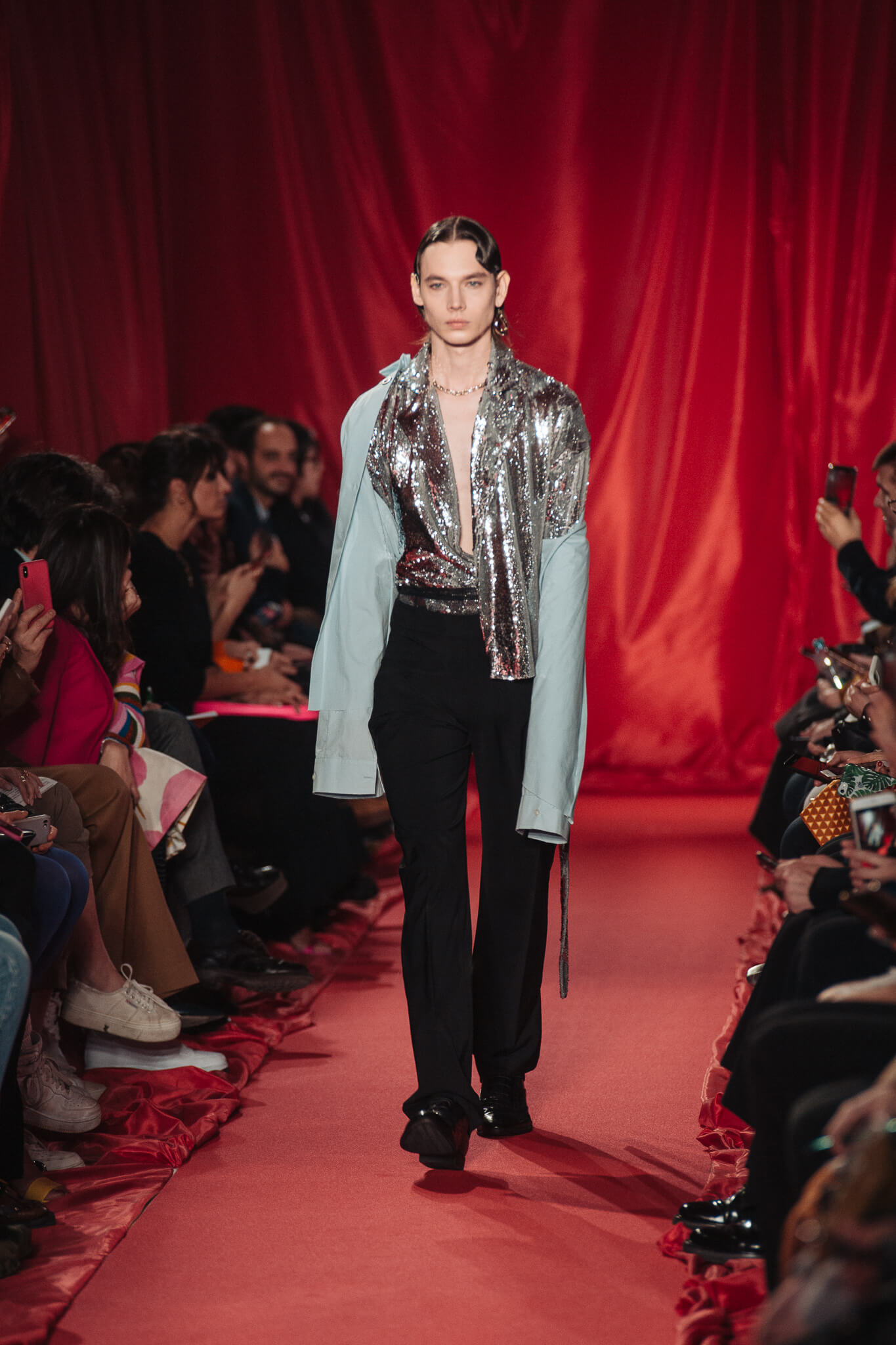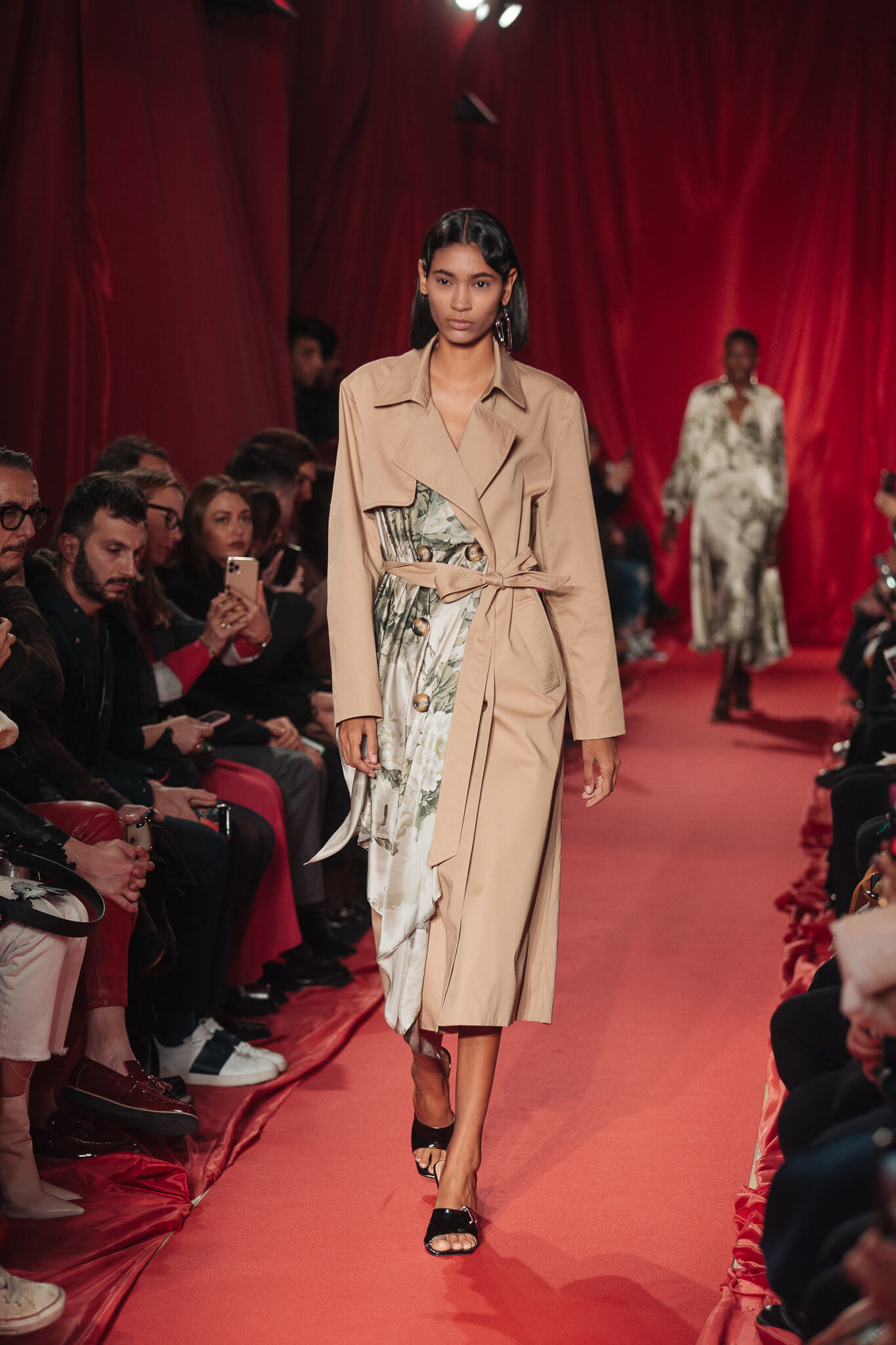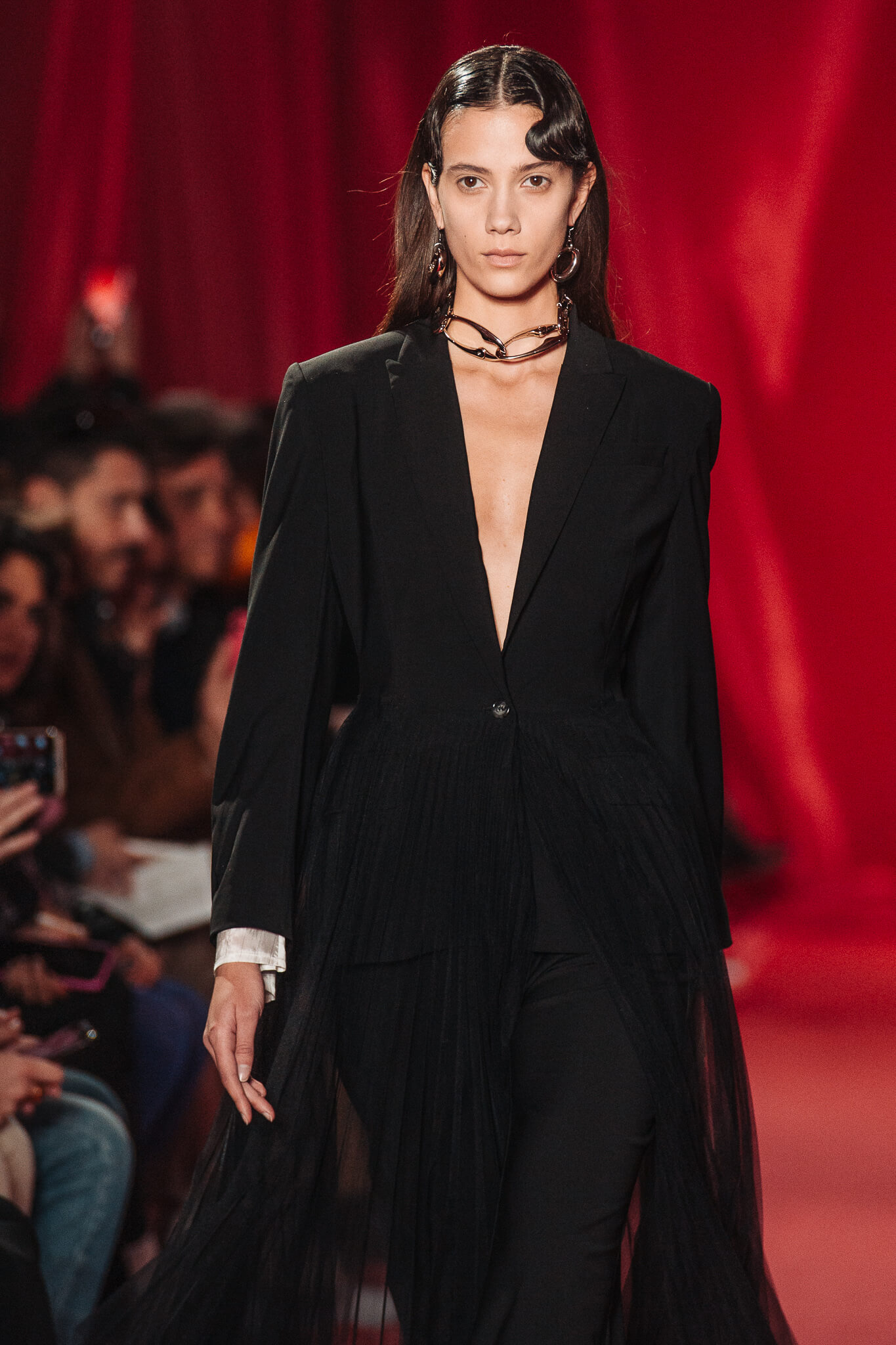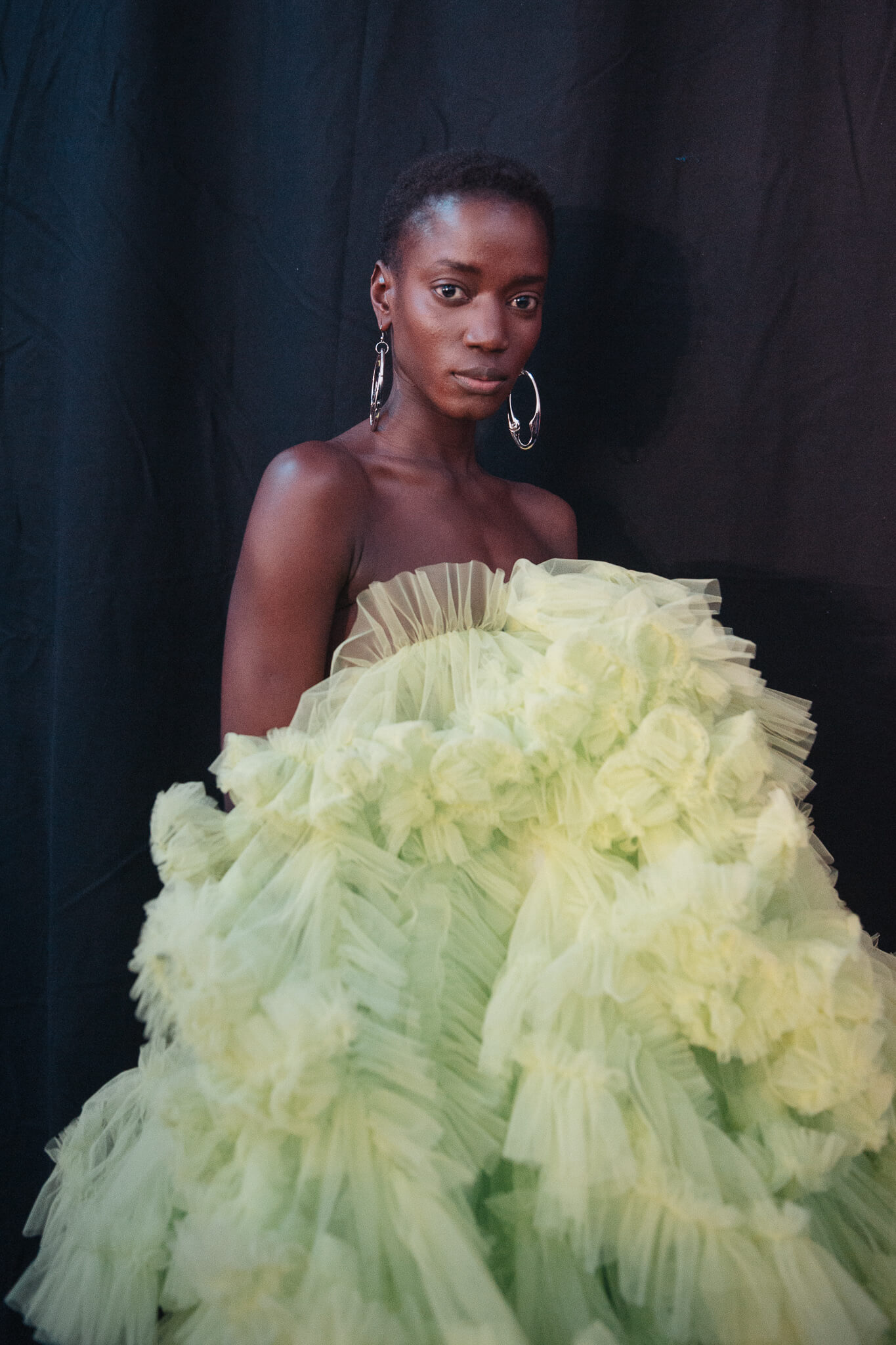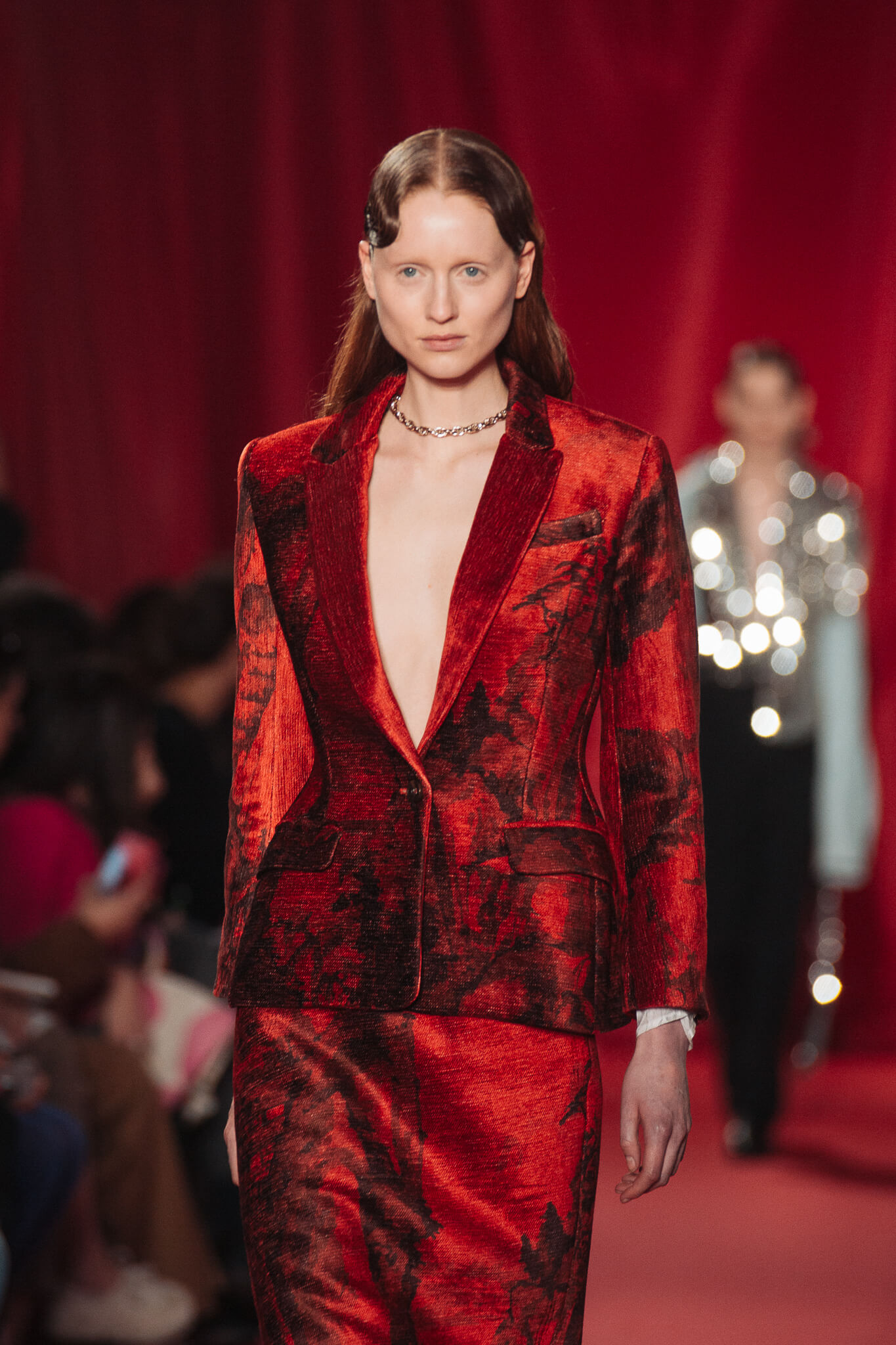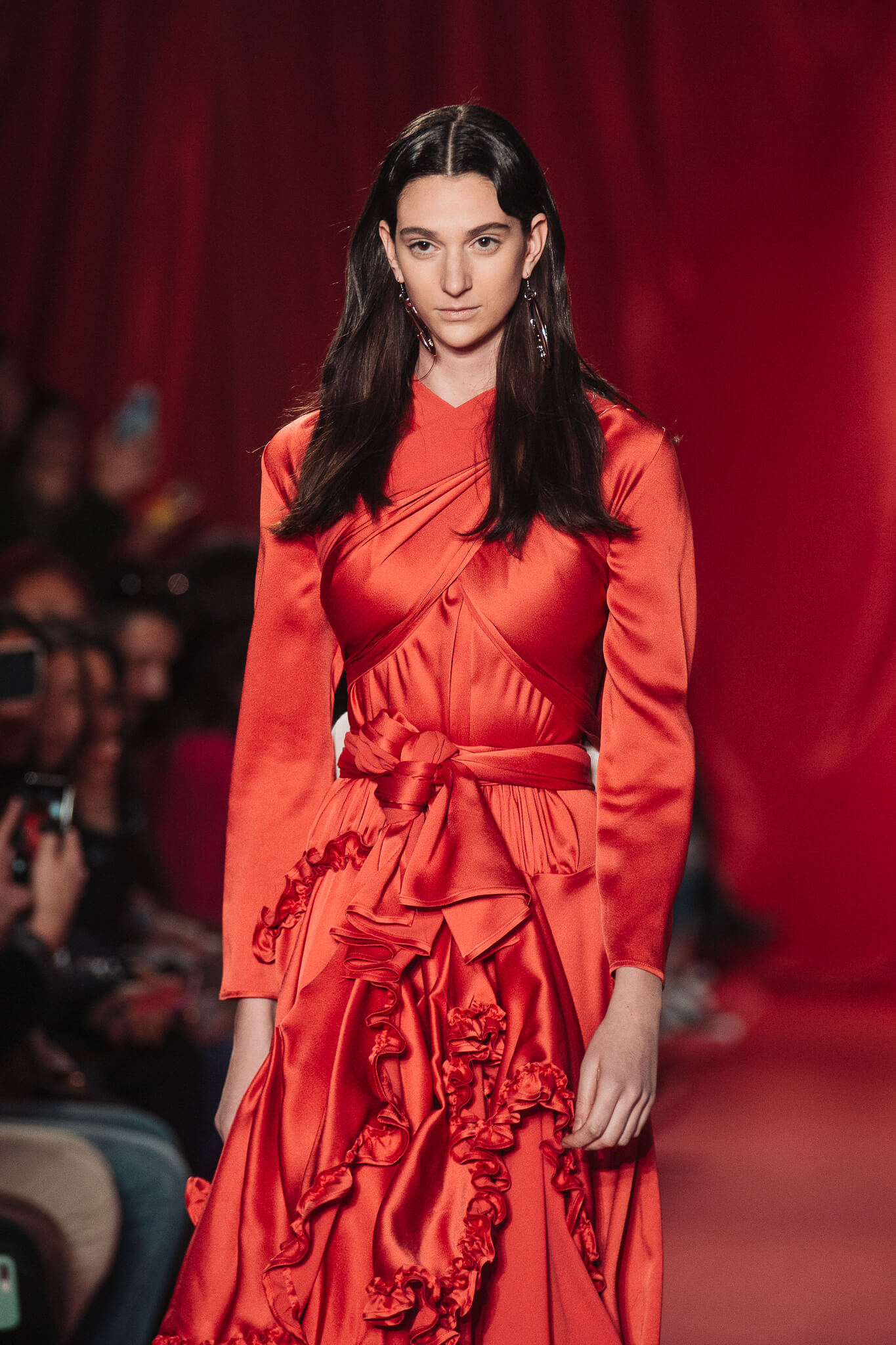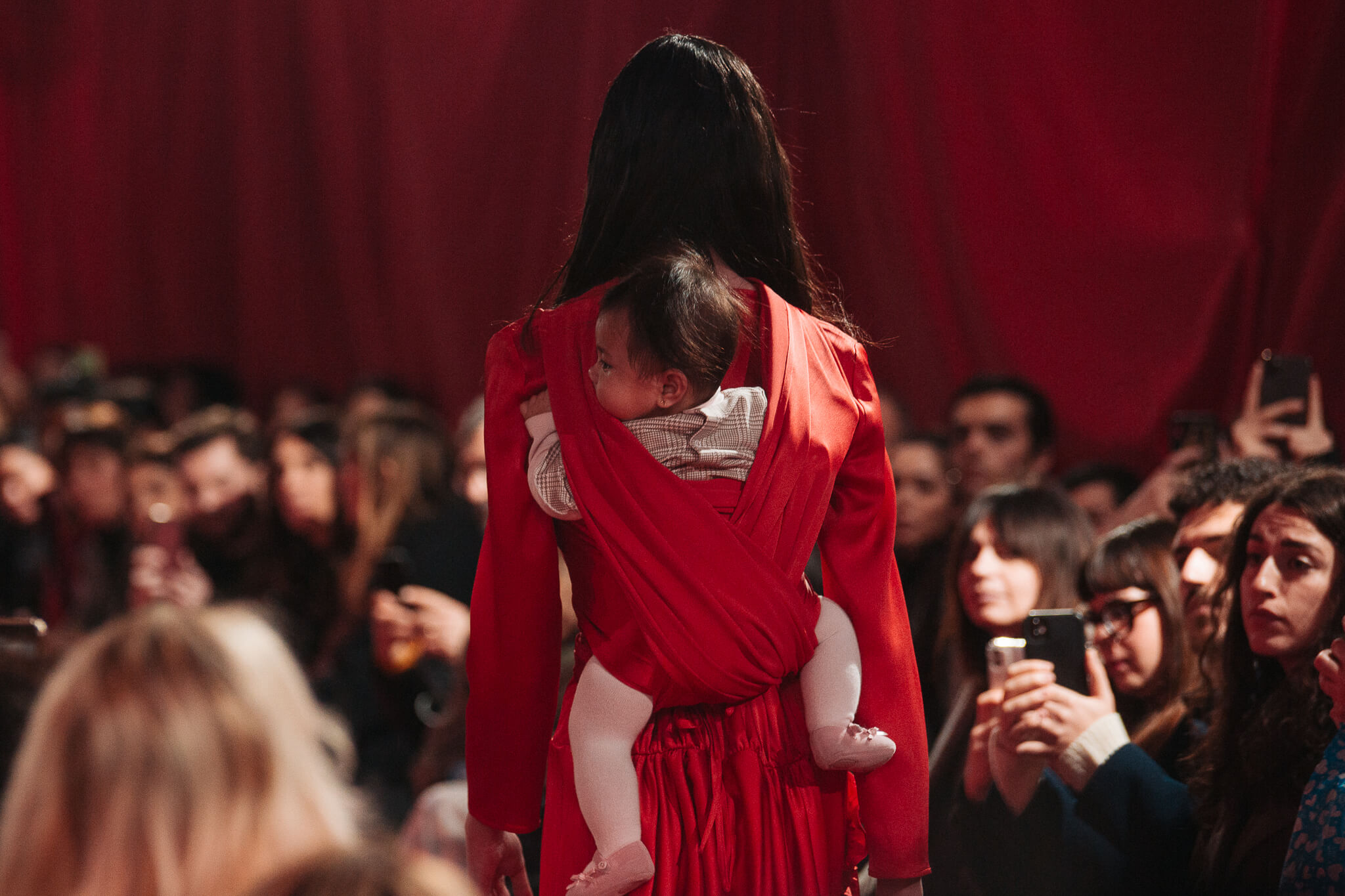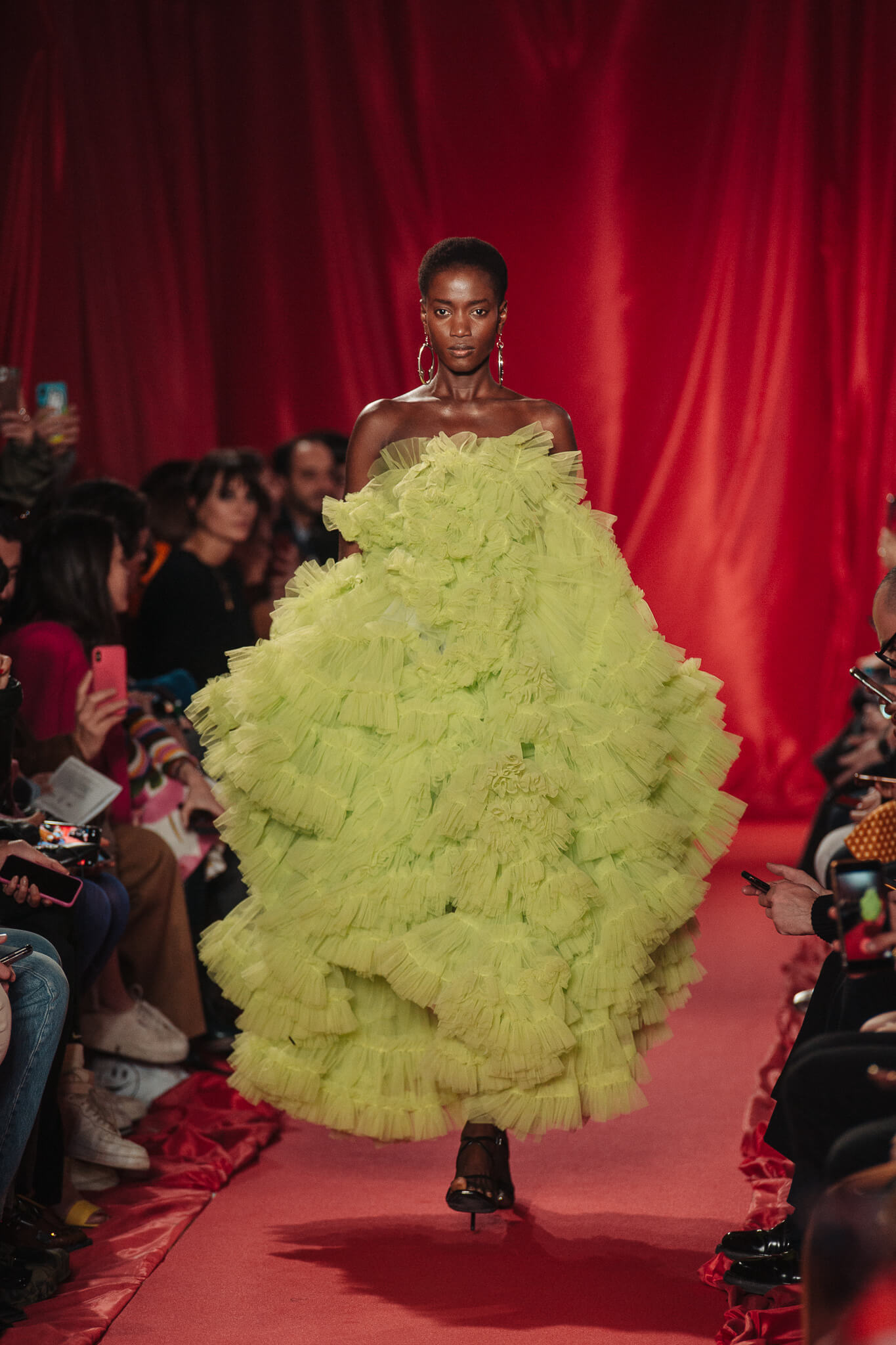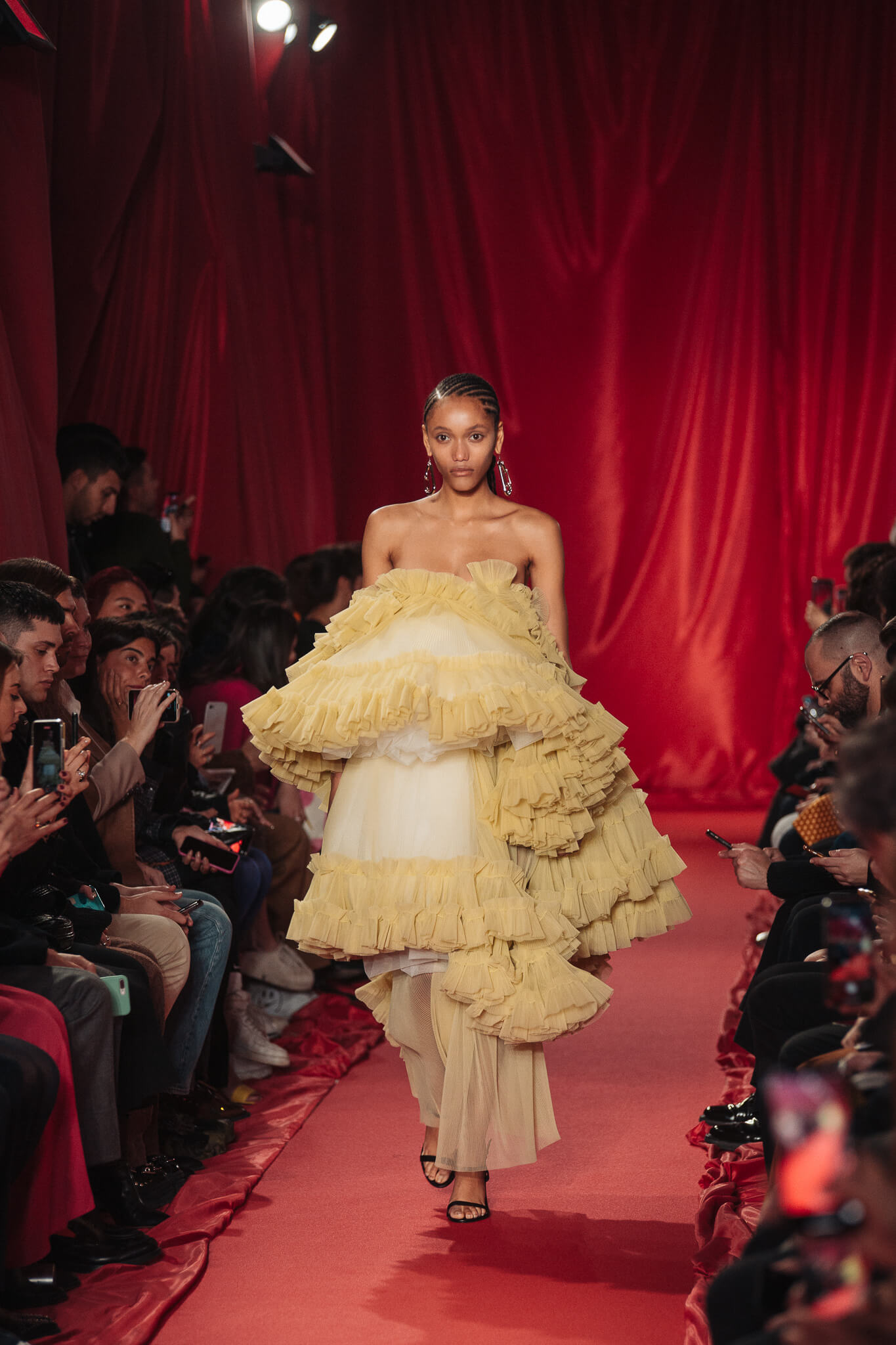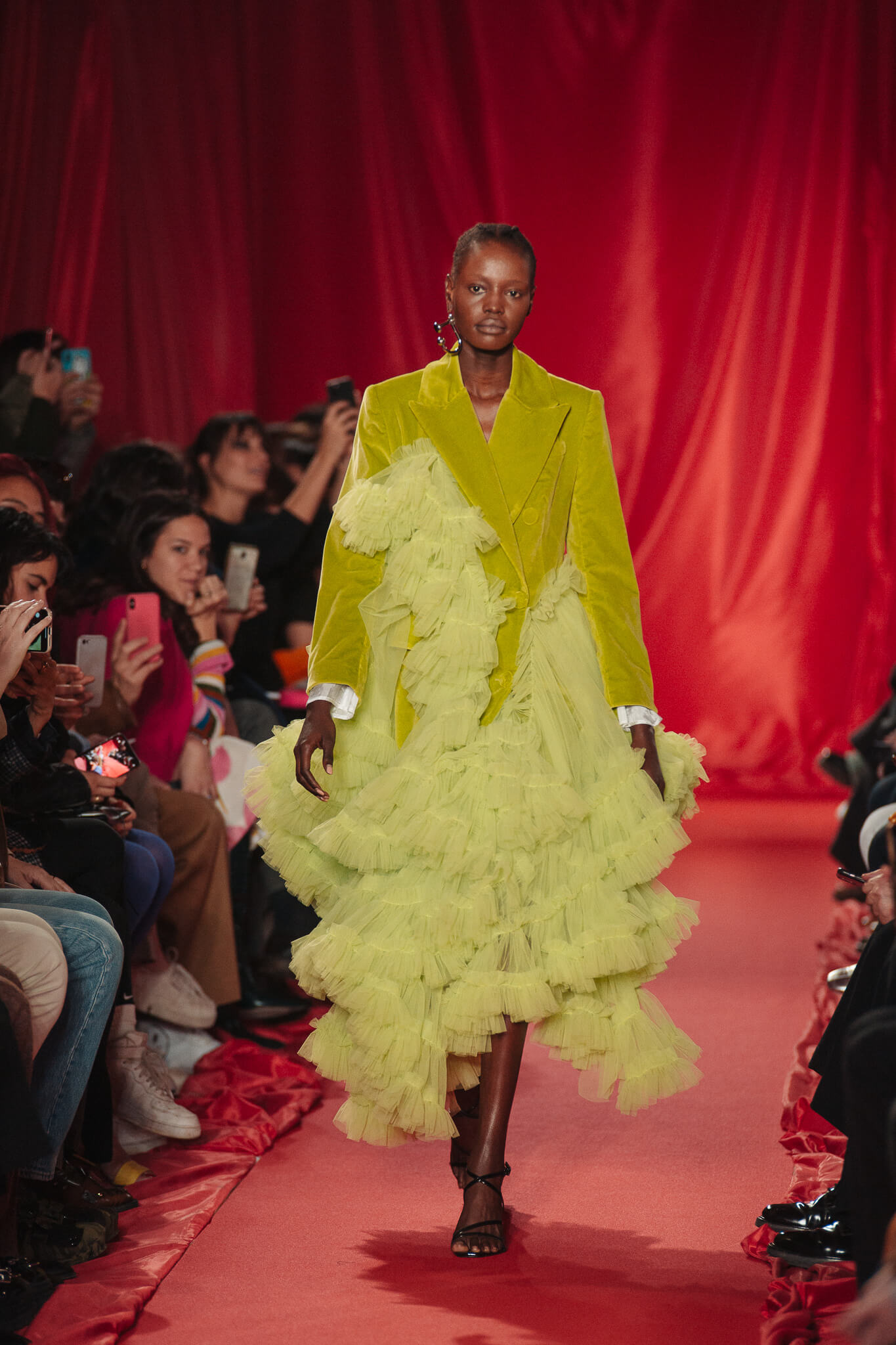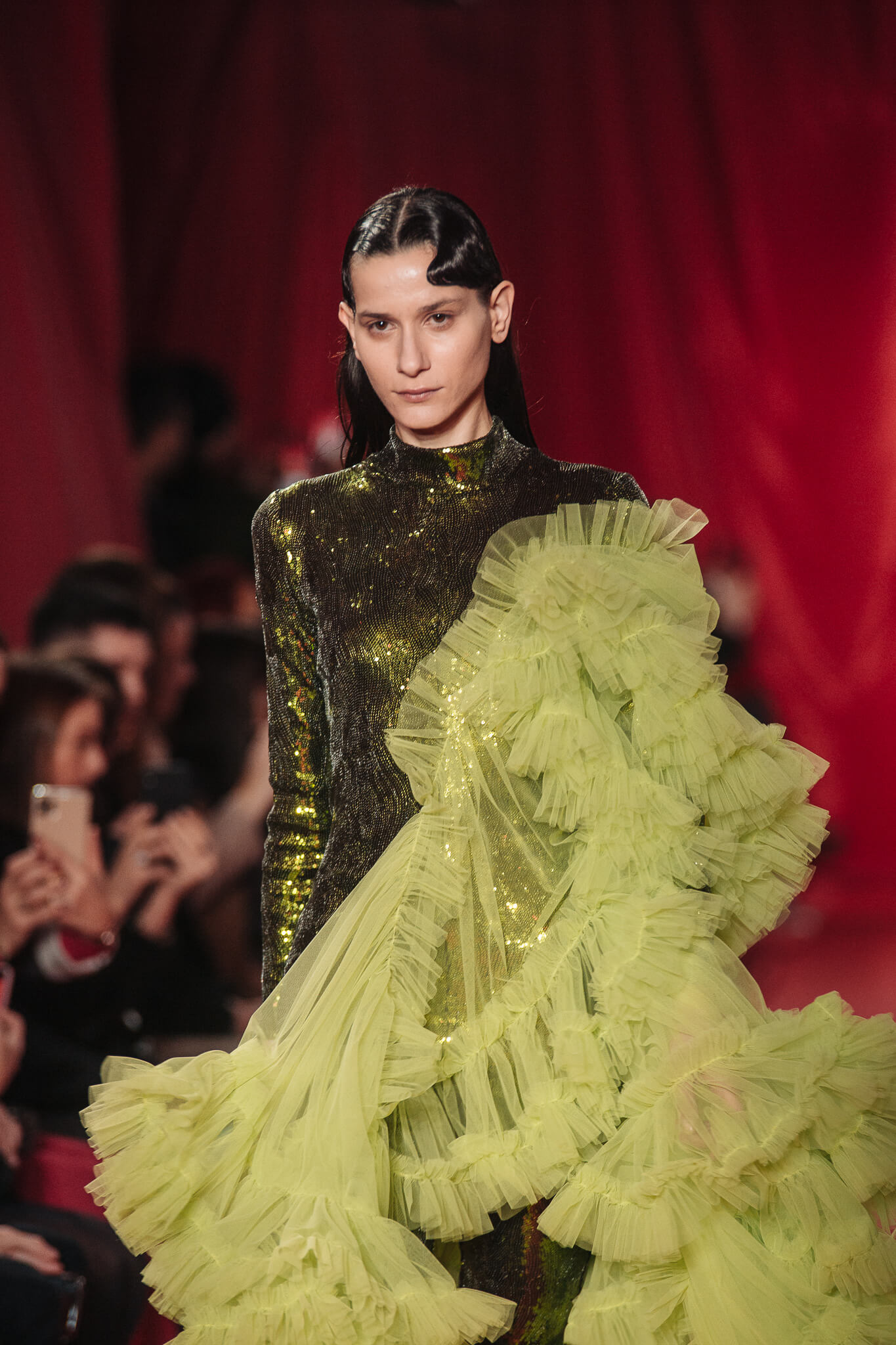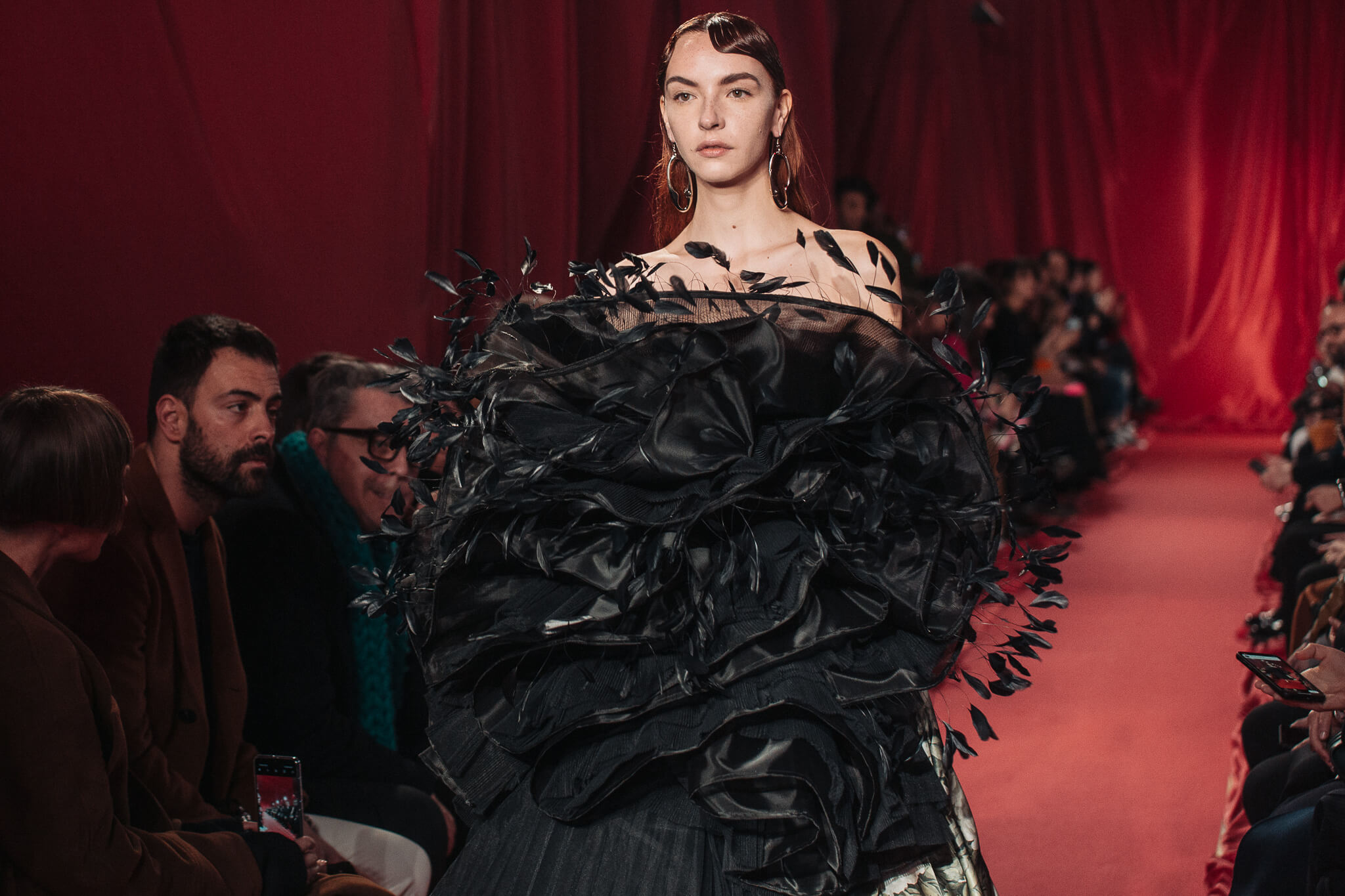 ACT N°1 F/W20
BEAUTY
The real uniqueness is the one without filters or, in this context, without exaggerated makeup: the look for the show, in fact, is all about a natural base, nude lips and tidy eyebrows, with some highlighter just on the cheekbones and the eyes. The hair, on the other hand, is left soft and smooth, just the front strands are modulated as waves and fixed with a wet effect.