The F/W19 marks the second fashion show in Milan of Act N. 1, founded in 2016 by Galib Gassanoff and Luca Lin, the two winners of the 2017 edition of Who is on Next?. In a location set up as a bedroom, with stacked mattresses and soft lights to give the impression of being in a dream, different inspirations mix and collide, creating surprising looks that leave the audience with a question: is it all real or just our imagination?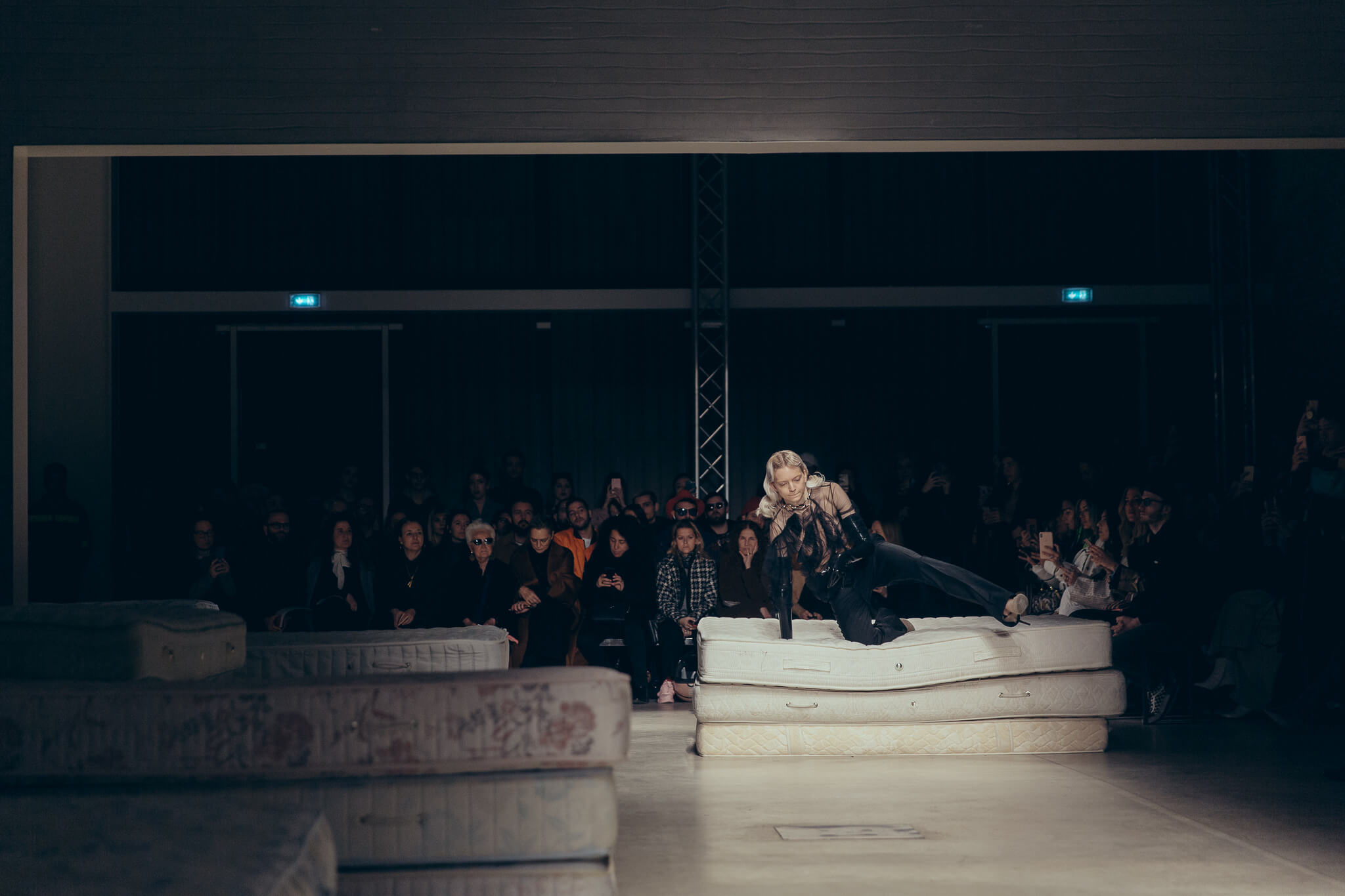 __________
Act N.1 FW19
MOODBOARD
__________
A dreamlike atmosphere and a certain appeal to fetishism characterize the looks of the F/W19 of Act N. 1. The brand proposes looks in contrast between each other and richly decorated: adherent silhouettes, stretch fabrics such as latex (used also for gloves and for shoes), oversize sweaters and trenches dominate the collection. Speaking about fabrics, we find a lot of transparencies, both as simple decorative elements and as the main part of a look, PVC and jacquard, in a wide range of colors that go from yellow, black, grey, burgundy, to brown and greens, and that give to the whole collection a sense of sensuality, strength and dynamism.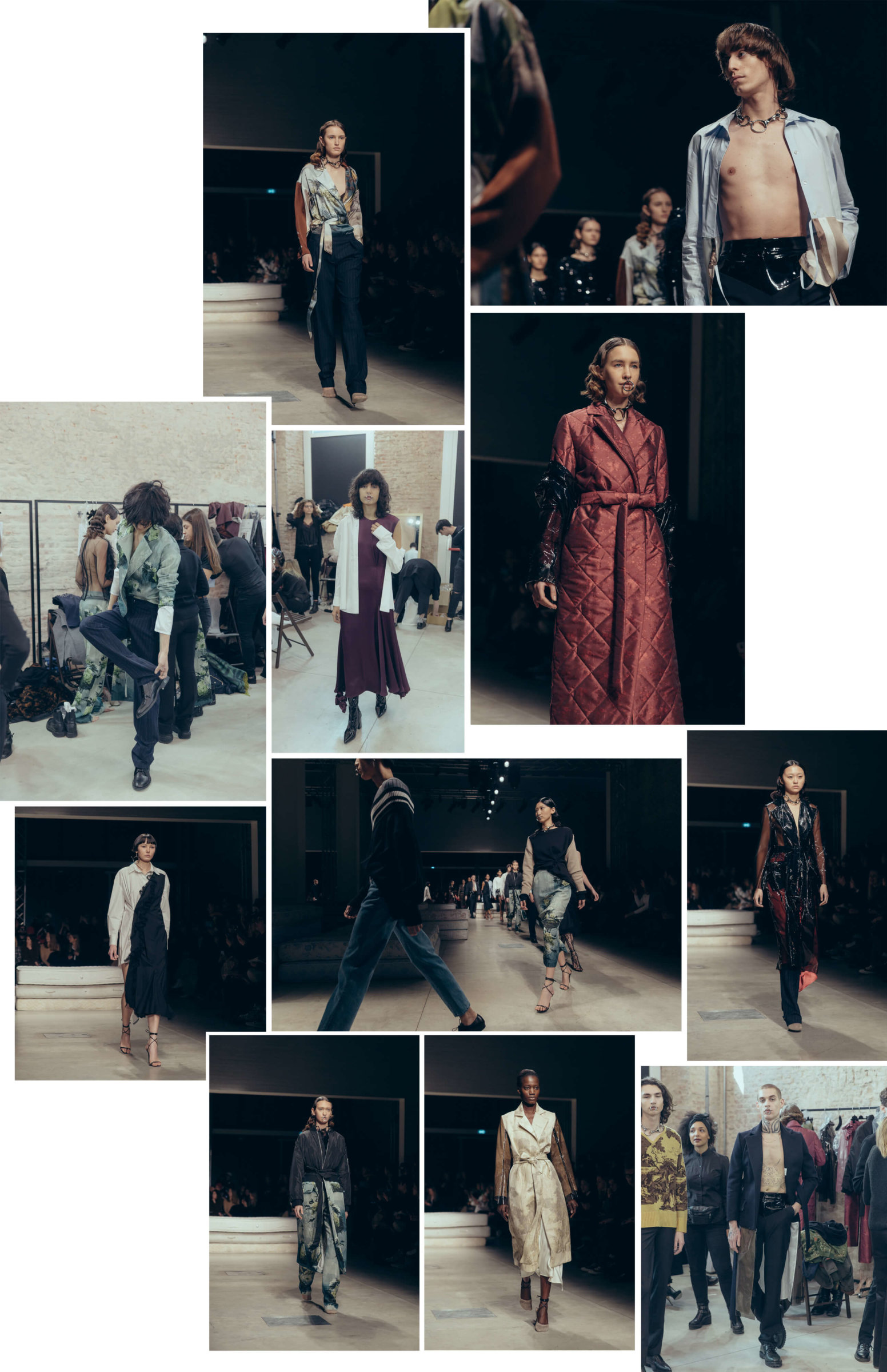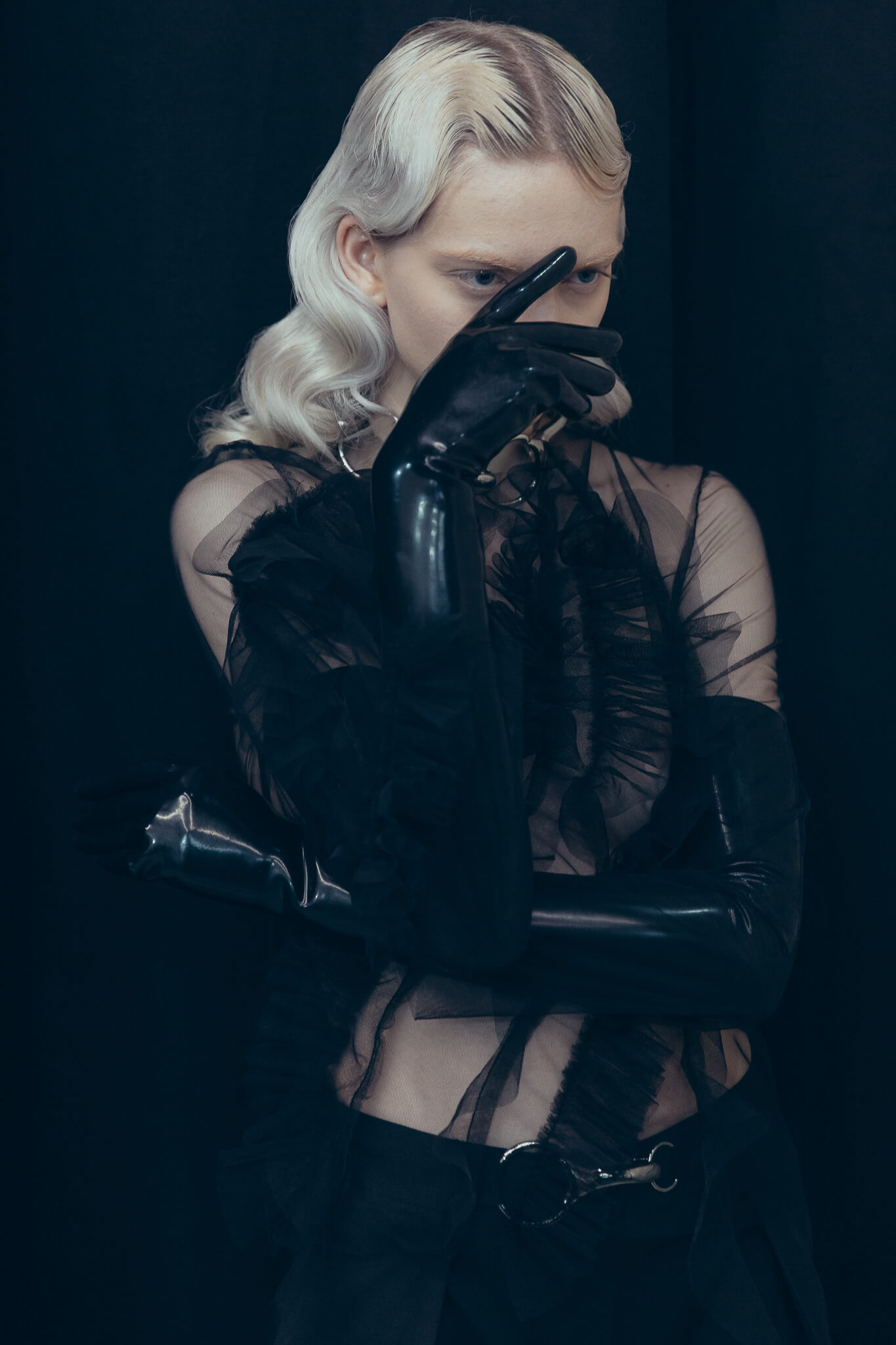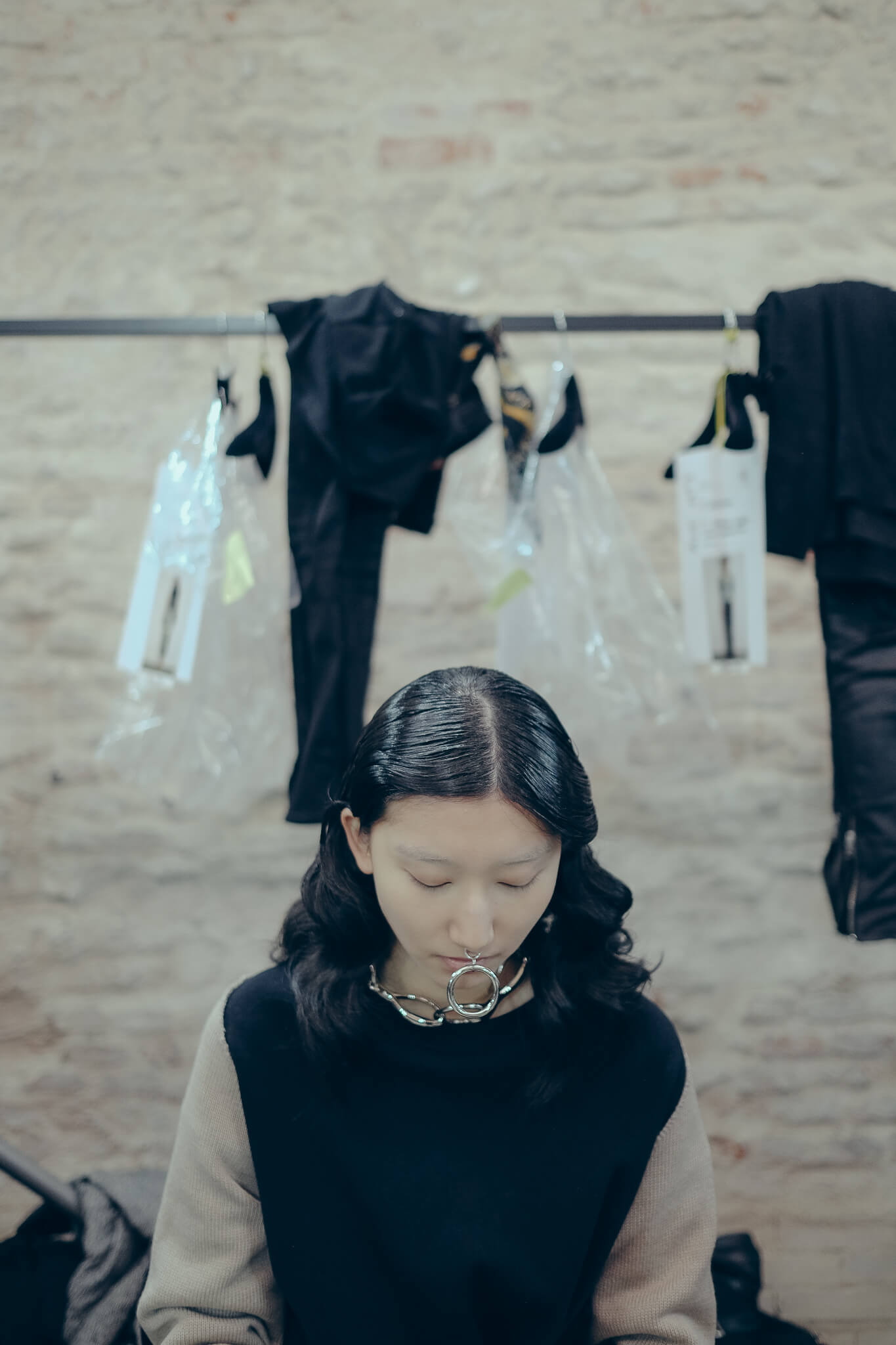 __________
Act N.1 FW19
CLOSE UP
__________
The creative duo brings on the scene a collection where clothes printed with watercolor motifs, like Oriental wallpapers, coexist with streetwear garments such as bombers, hoodies and suit made by denim and oversized sweaters. However, there are, clothes made of tulle, dresses in precious decorations, robes, suits and skinny skirts. The true protagonists are the details, the ruffle, the tulle, the richly elaborate lace stockings, the latex gloves and especially the silver nose rings and the chains worn as necklaces. Fetish taste, futuristic dream or just a "simple" fantasy? What is certain is that Act N. 1 represents one of the emerging brands to keep an eye on and discover how it will surprise us again.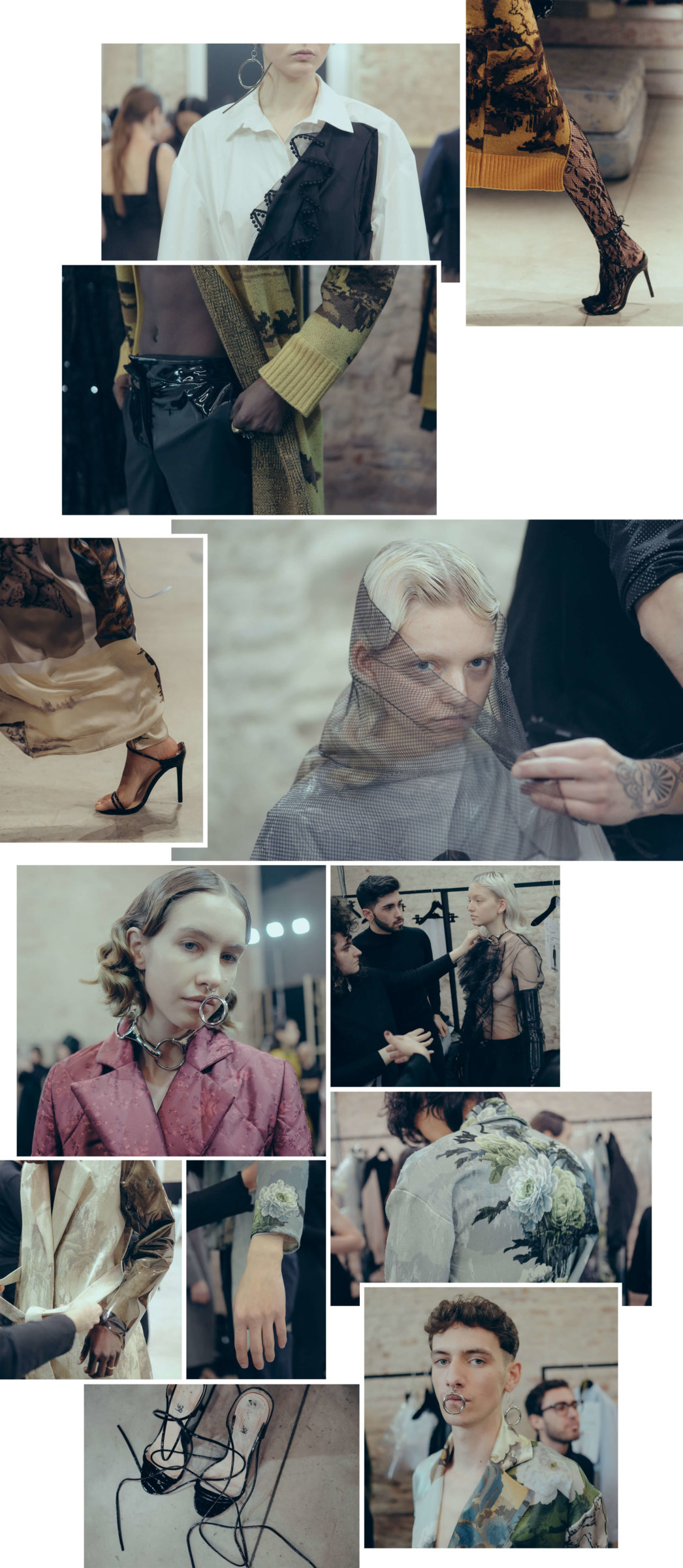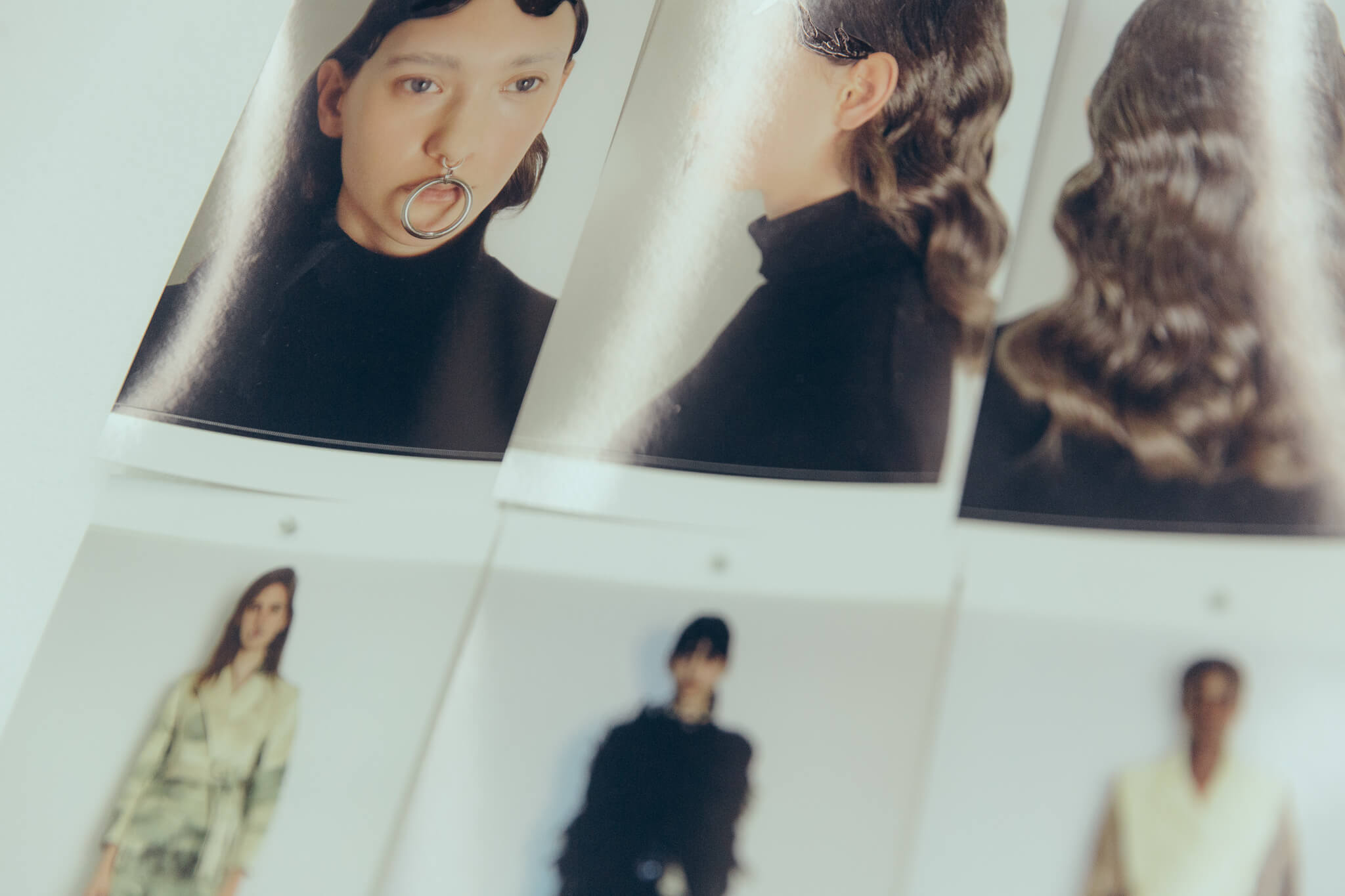 __________
Act N.1 FW19
OUR FAVOURITE LOOKS 
__________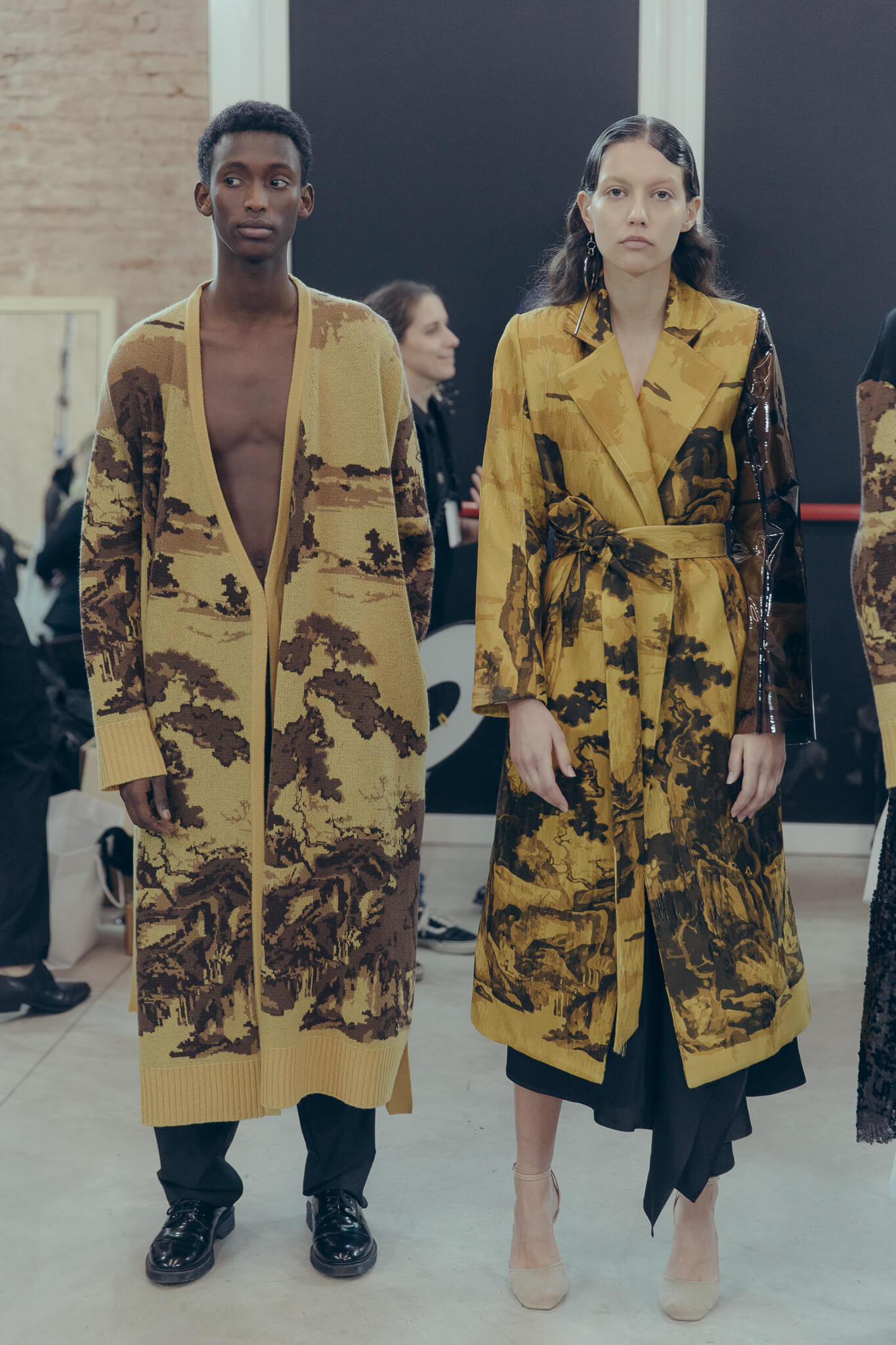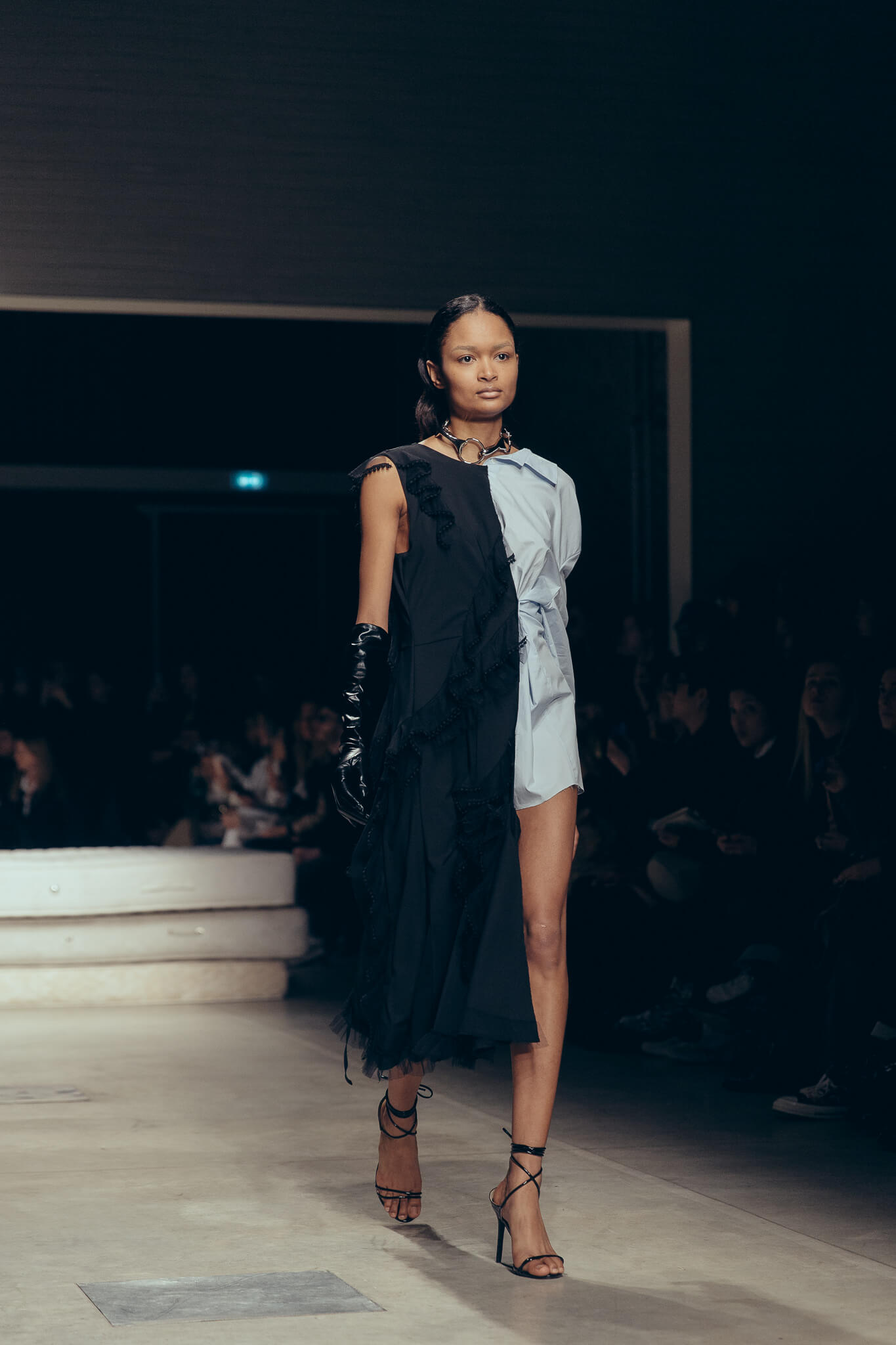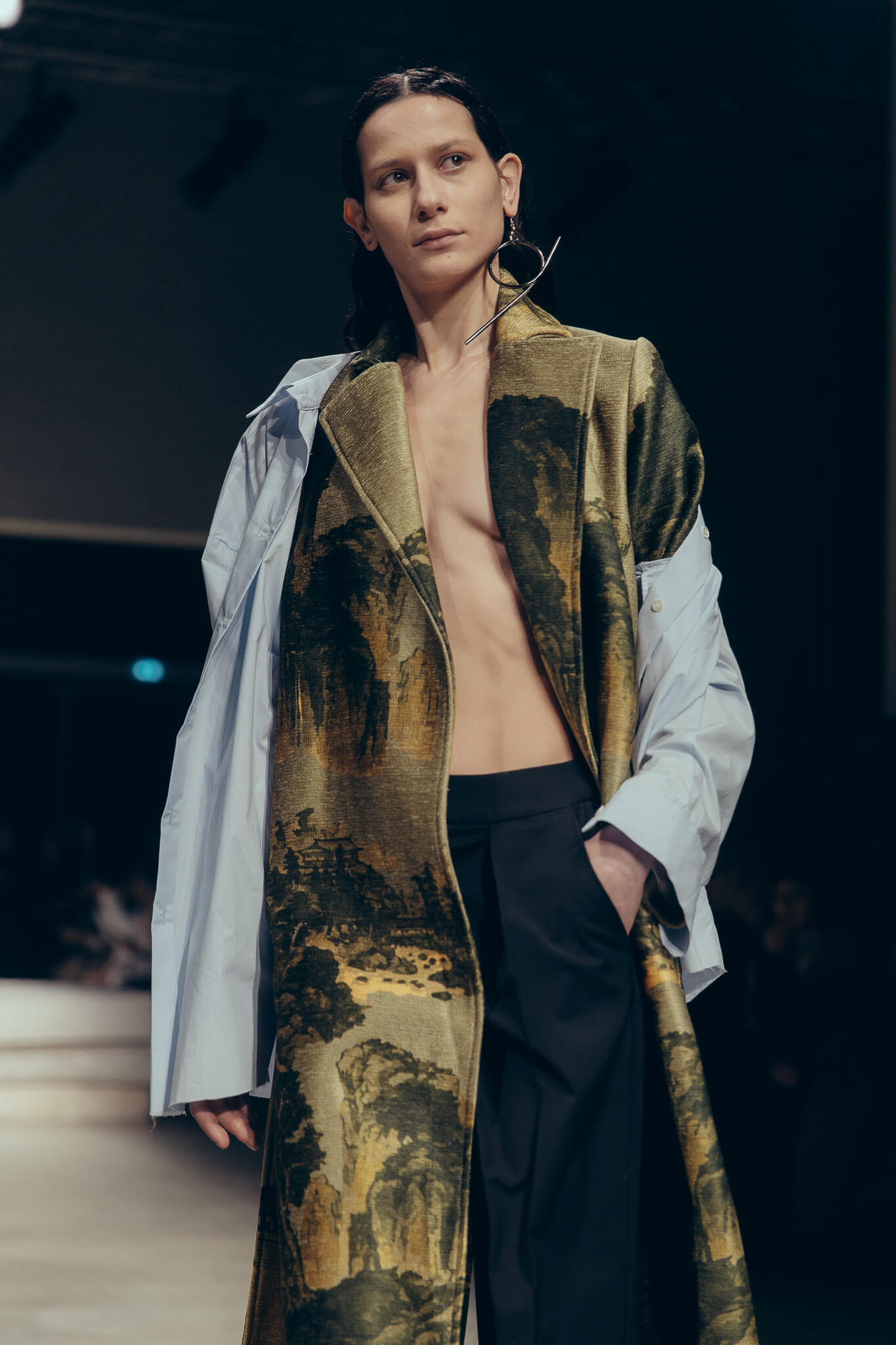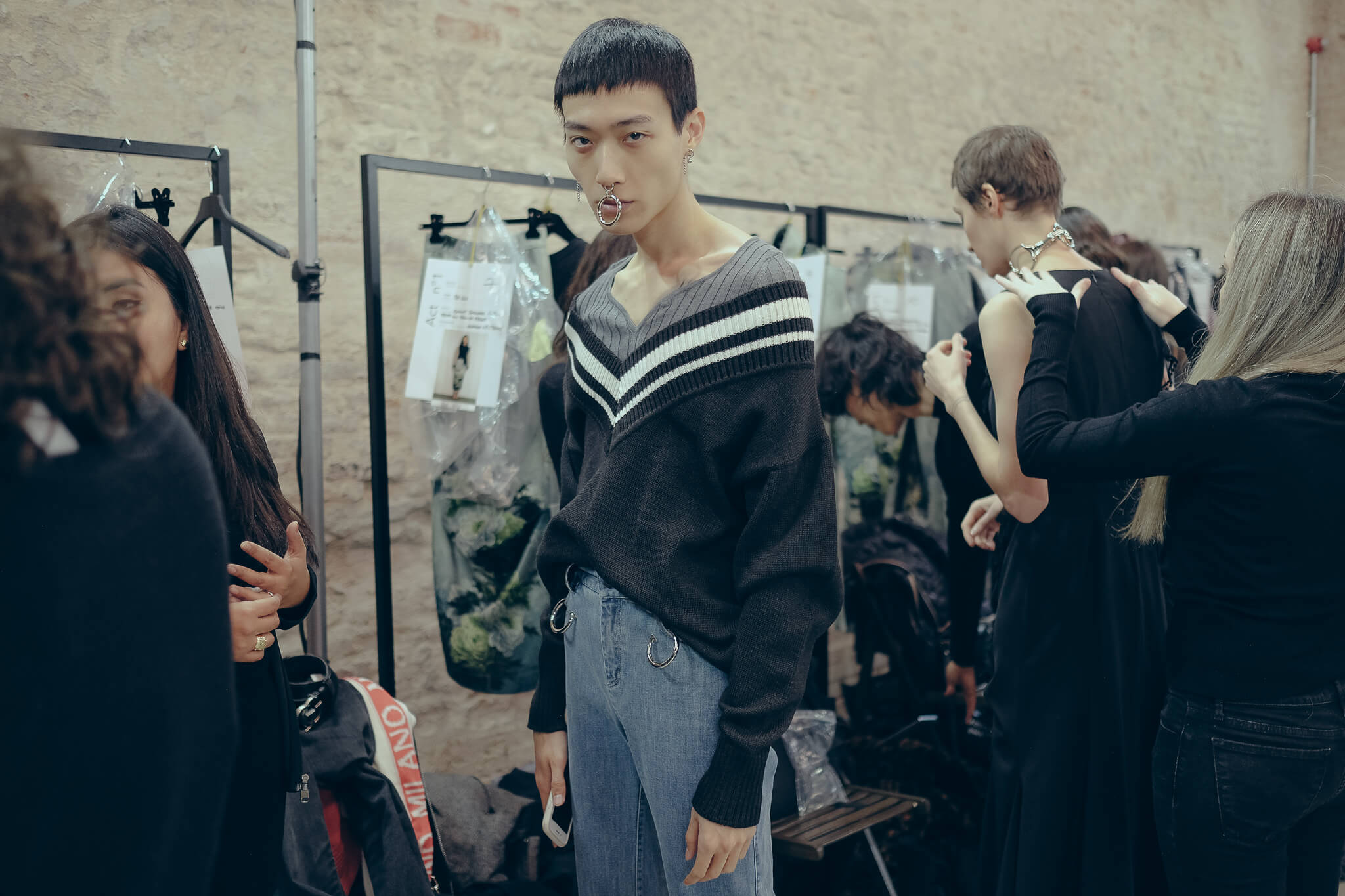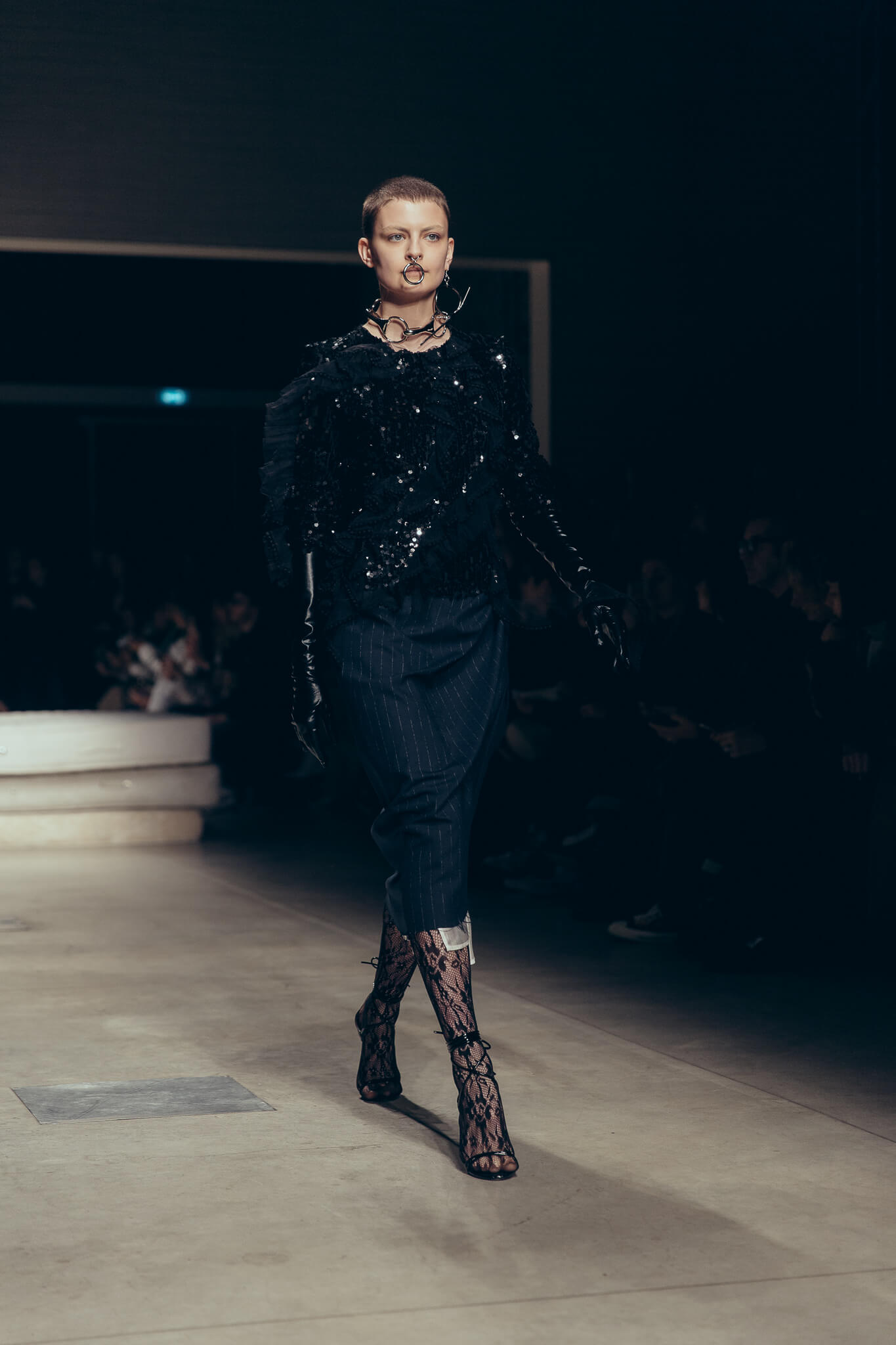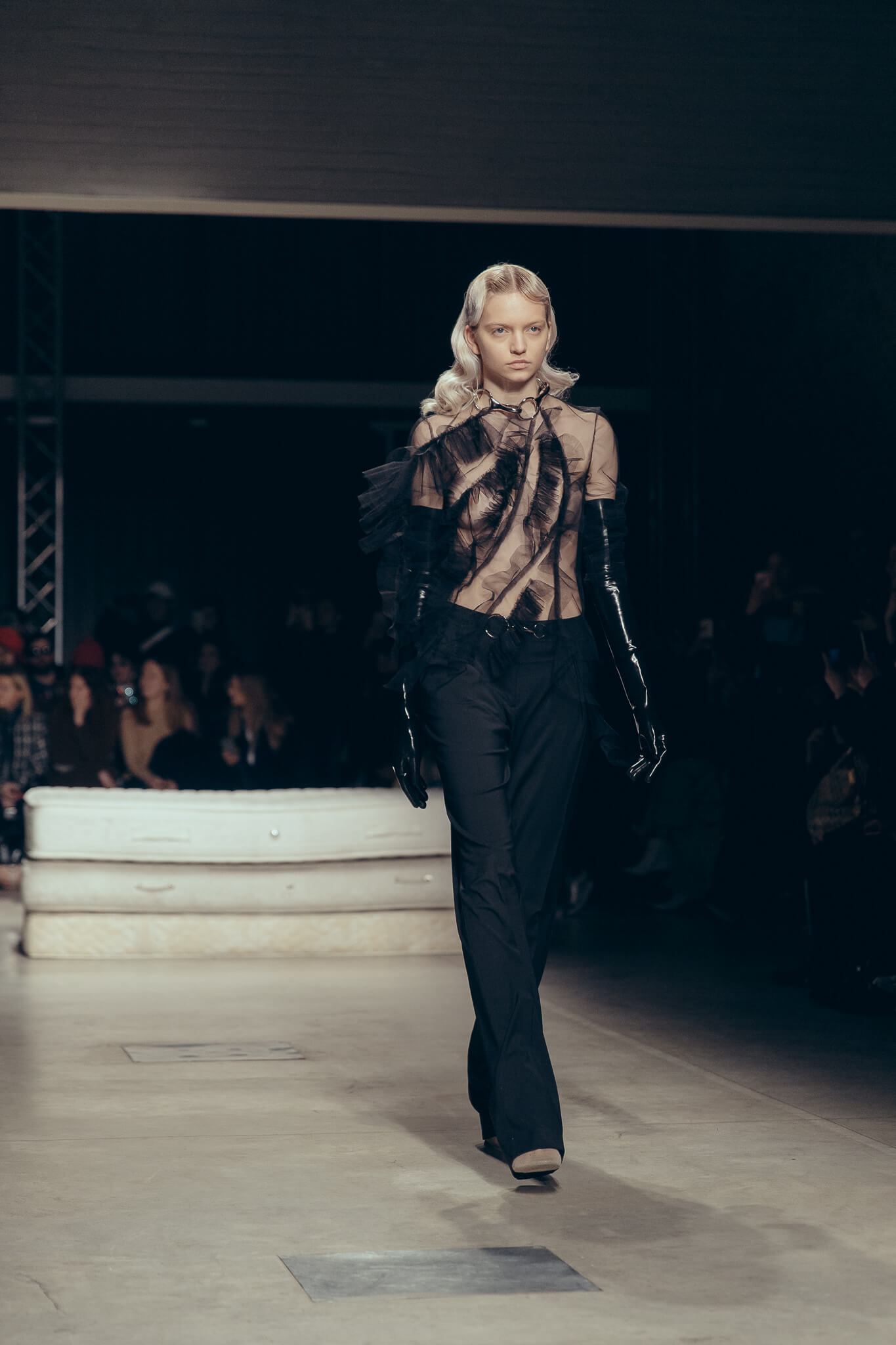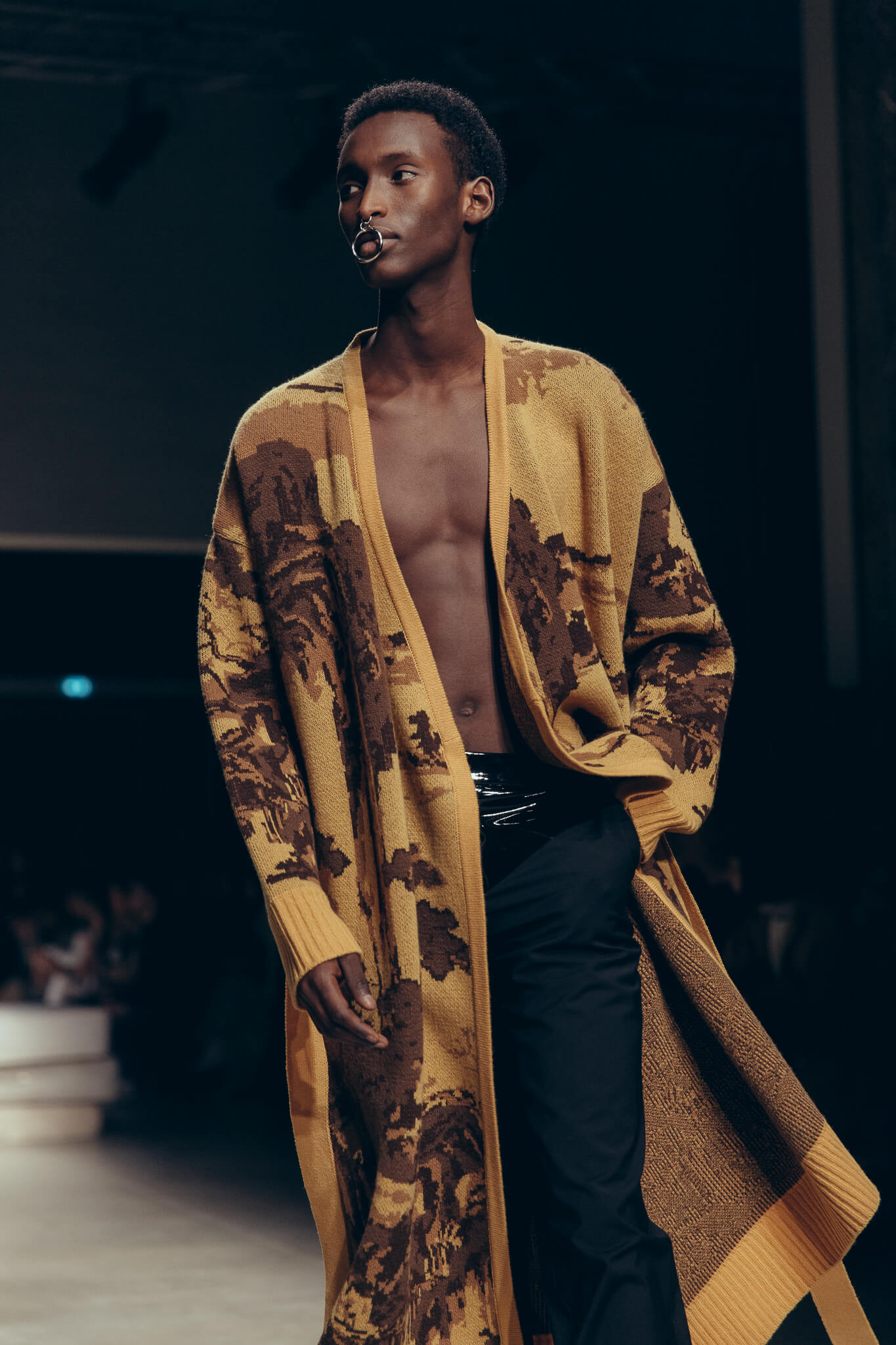 __________
Act N.1 FW19
BEAUTY
__________
The makeup is ultra-minimal in order to leave the spotlight to both the look and the accessories. The base consists in the application of the concealer, if necessary. Even the eyebrows are left natural and there is no use of blush or lipsticks. The highlighter is light but visible, while the hair is firmly fastened with the hairspray and made lightly wavy. Essential, but always powerful.