One person. Many passions. One world.
That is who we are, and this is what we wanted to discover about Valentina Cabassi: we wanted to enter her universe made of beauty products, with which she creates simple makeup looks, effortless outfits that transcend trends, and cinema, a lot of cinema. Of cult scenes from Quentin Tarantino's movies, of feeling good inside to see yourself beautiful even on the outside, and of many other elements that make Valentina a movie to watch all in one breath.
Chapter after chapter.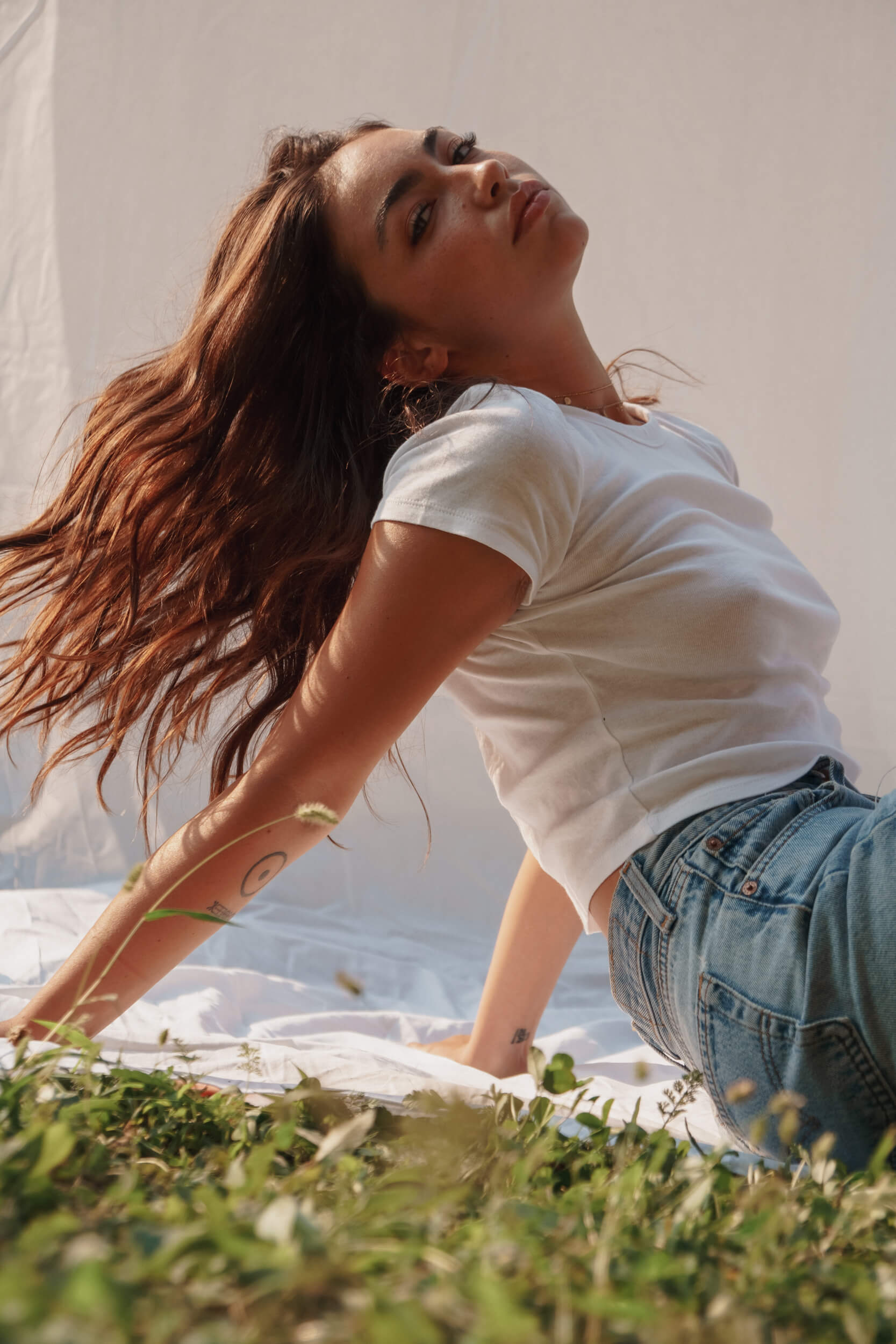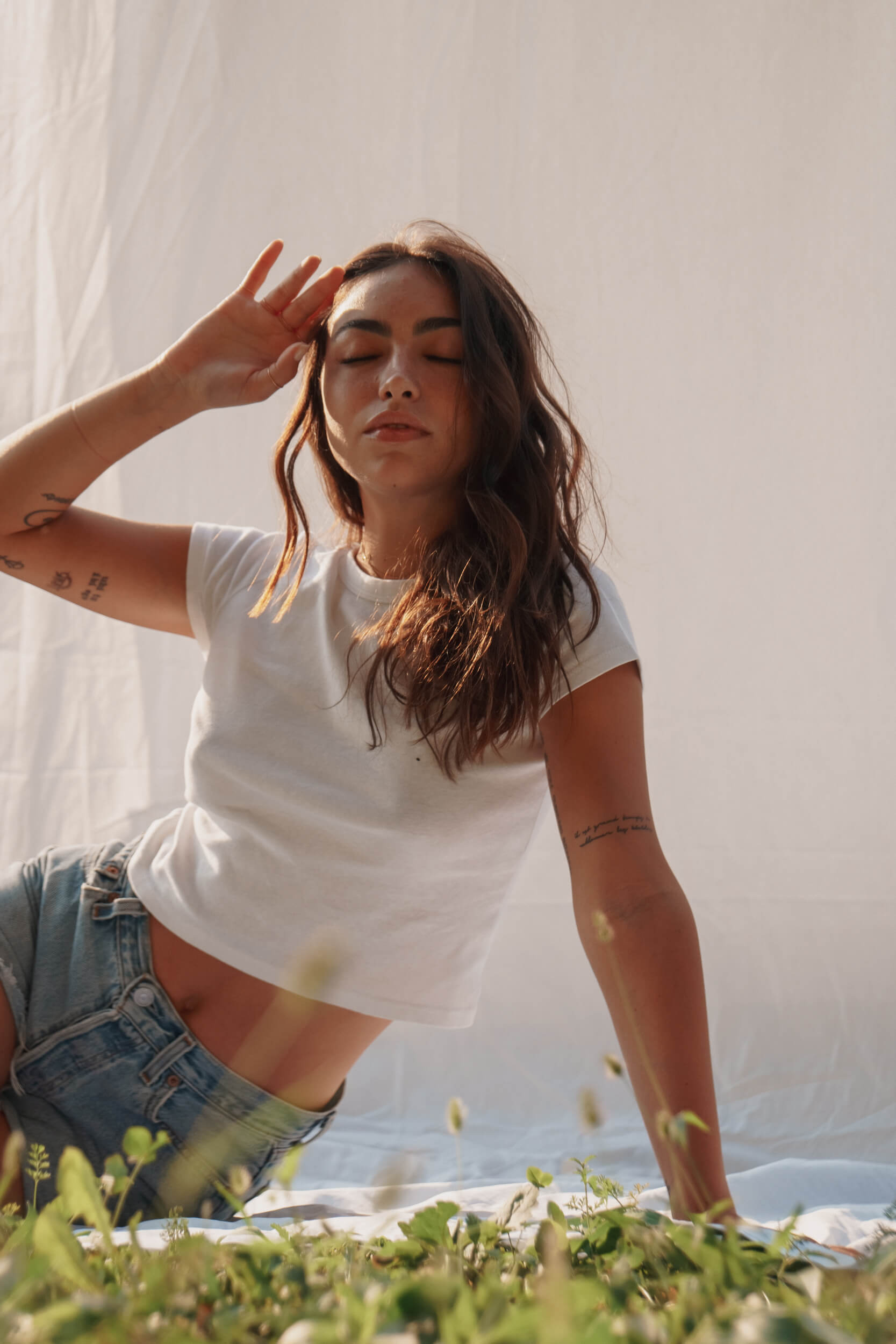 How would you describe your relationship with cinema?
It's a relationship based on great admiration. To me, watching a movie is like admiring a work of art, studying its colors, its shapes, every single part of it, and the emotions it triggers.
If you could go out to dinner with three people from the world of cinema (both from the past and from the present times), who would they be?
Quentin Tarantino, Paolo Sorrentino, Jean Reno (in "Leon").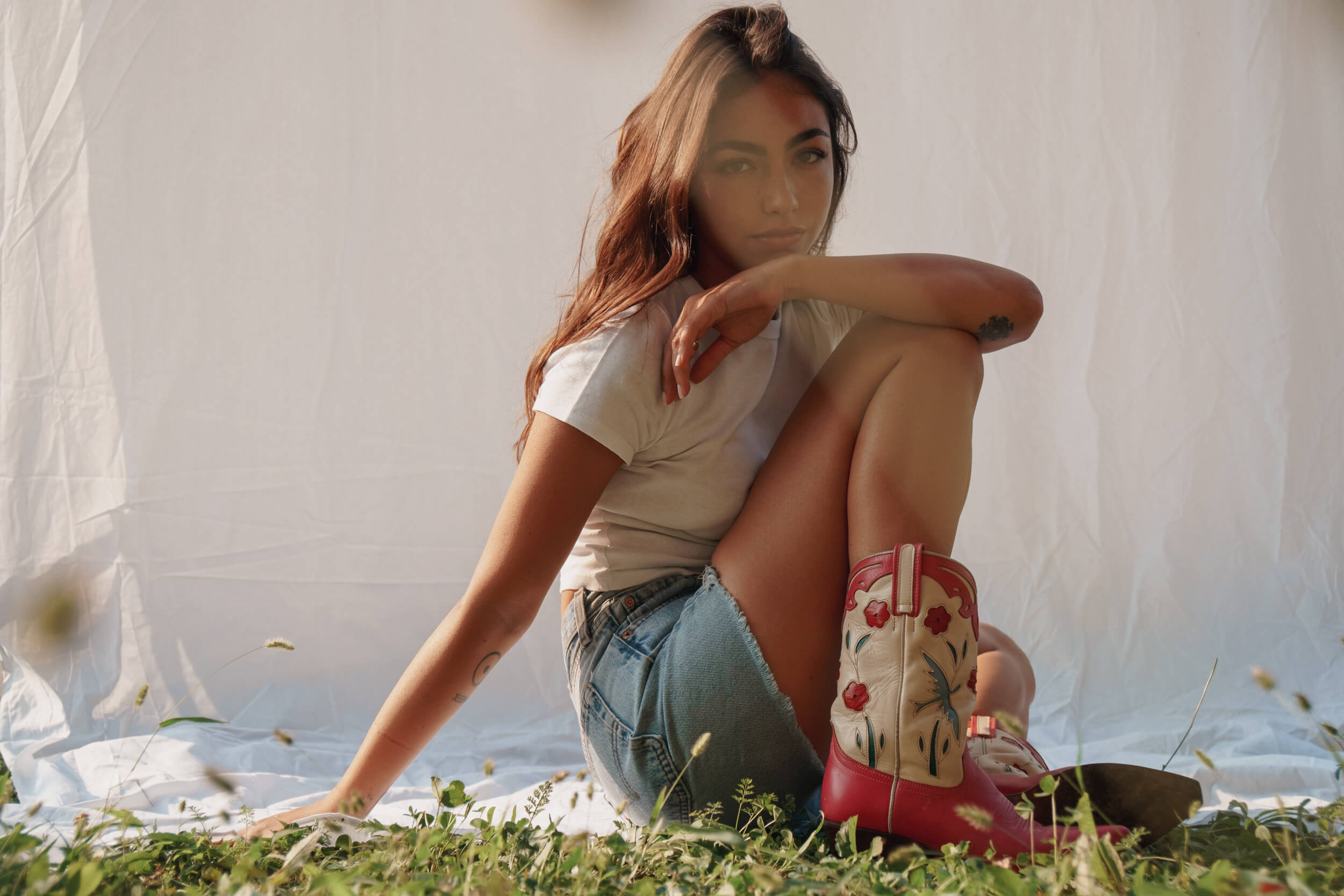 What keeps you in your bed?
A TV series that I like.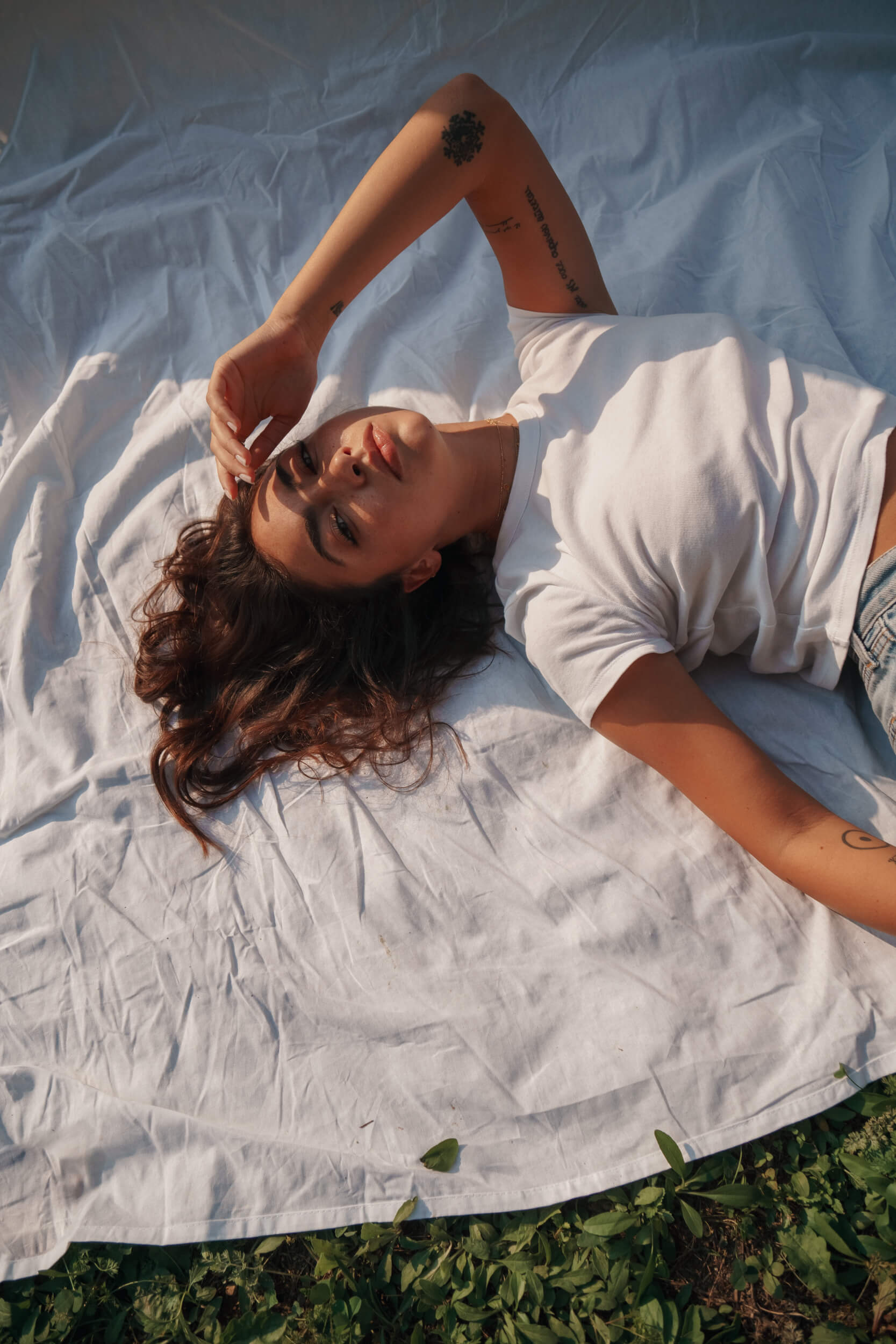 What makes you get out of bed?
The sun.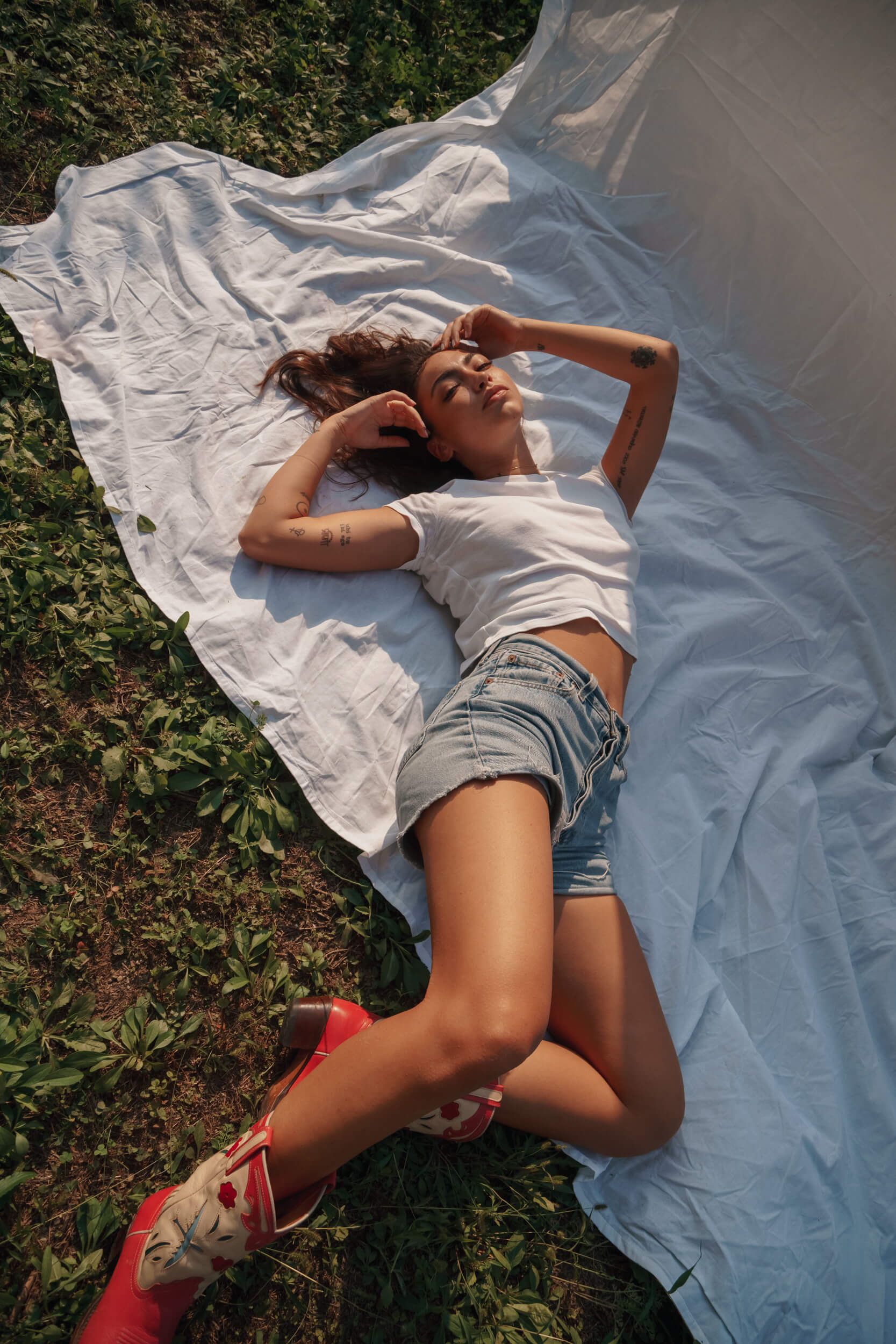 What's the movie that you have watched more times?

 
"Kill Bill" and "Kill Bill: Volume 2."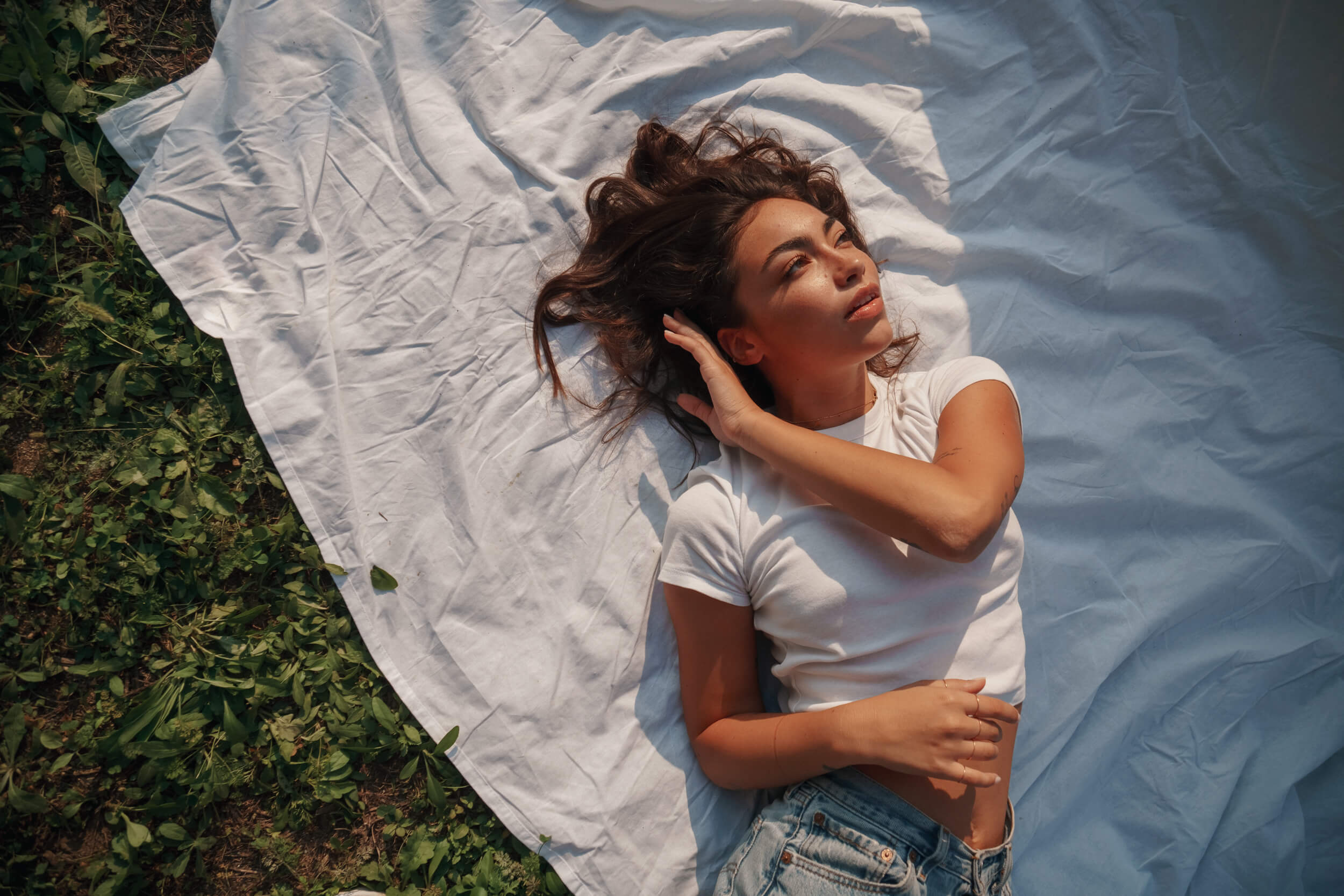 What's the last thing you found out about yourself?
During our latest lockdown, I discovered my ability to adapt to unpredictable circumstances. I'm usually not a very flexible person, when I have a plan, I must stick to it. 
What's your relationship with color, both fashion-

 

and beauty-wise?
I'm a fan of neutral colors and simple looks. As for outfits, I prefer black or white, but I like the idea of "a pop of color," just mascara, but with red lipstick, jeans, and a white t-shirt, but with a pair of colorful shoes.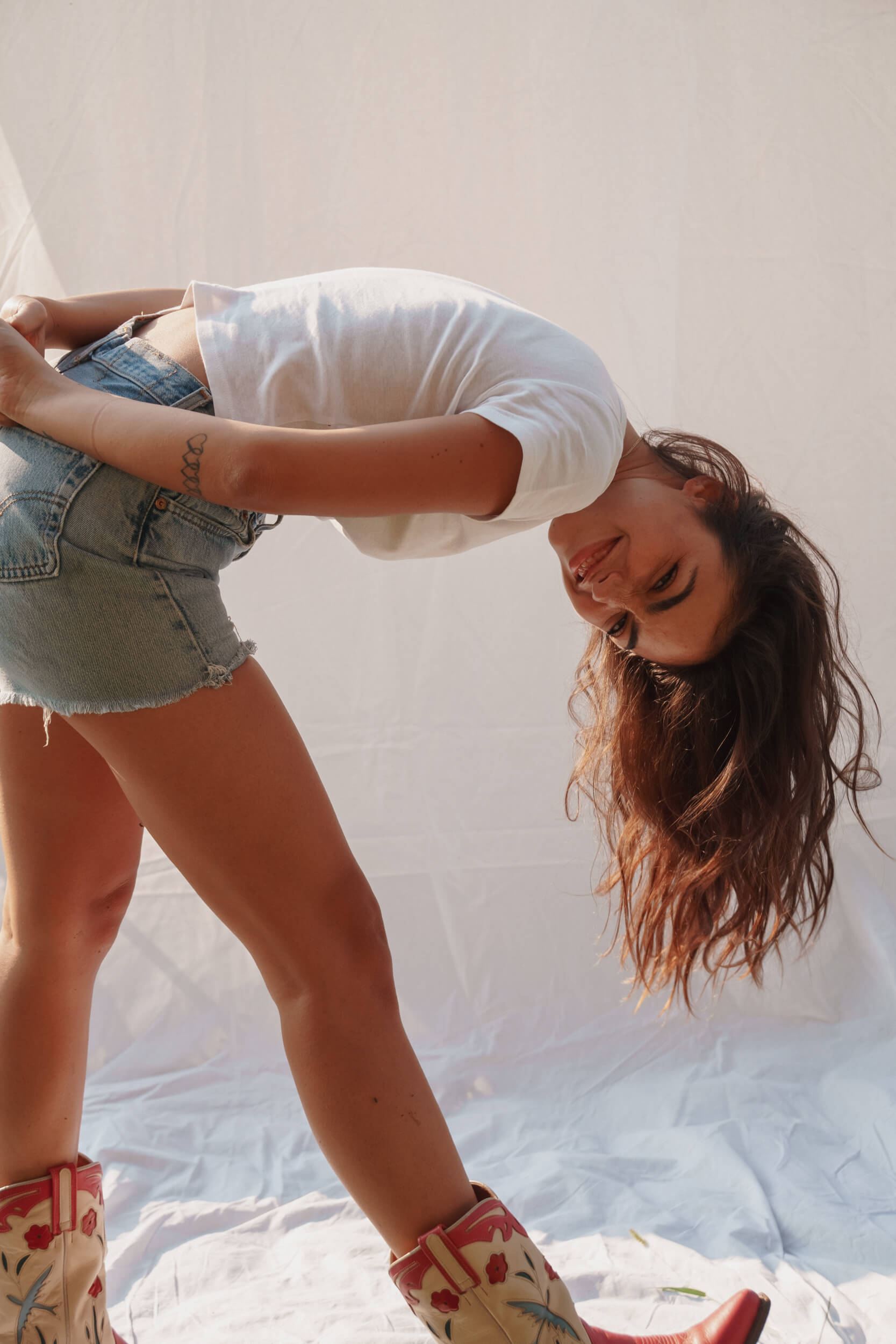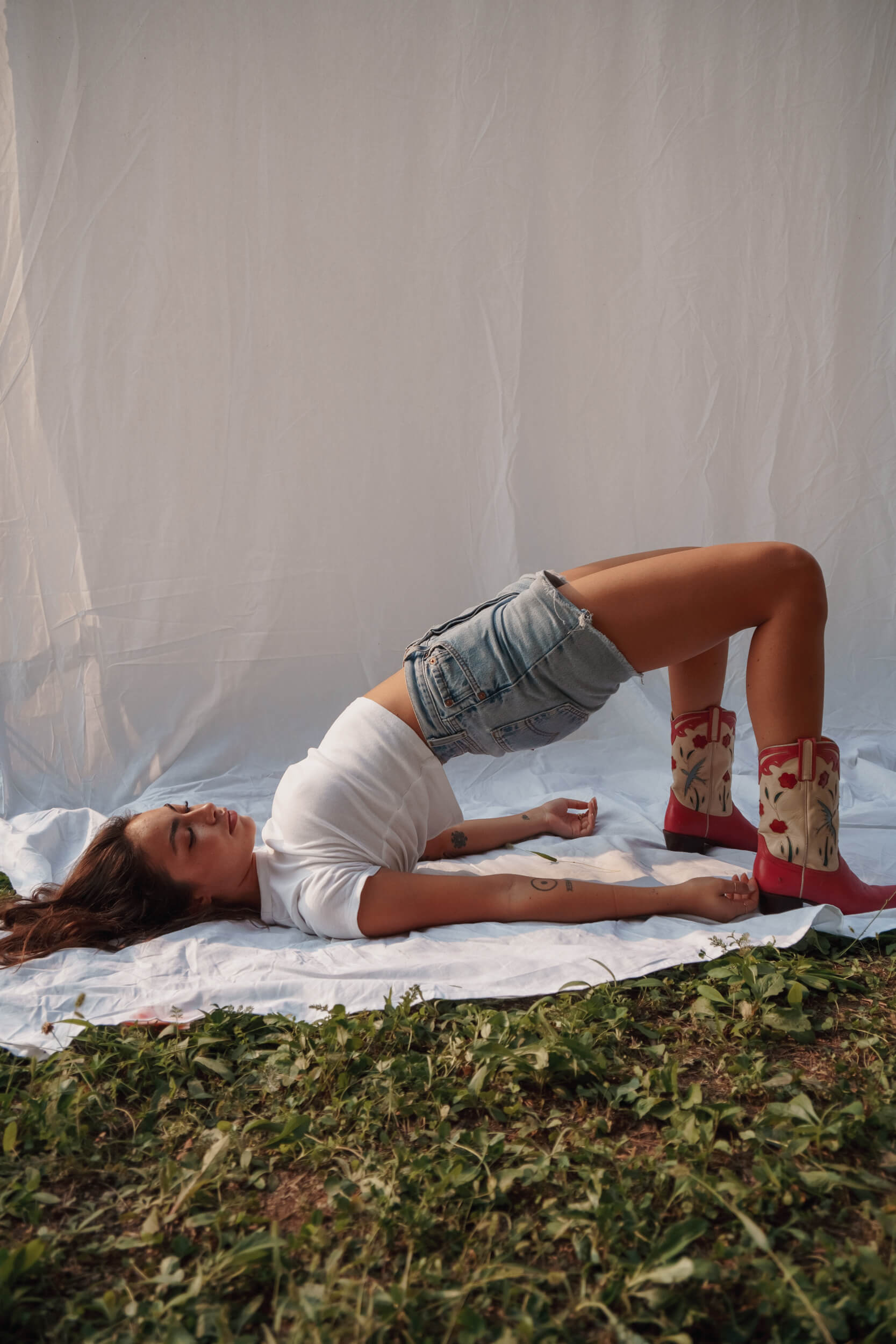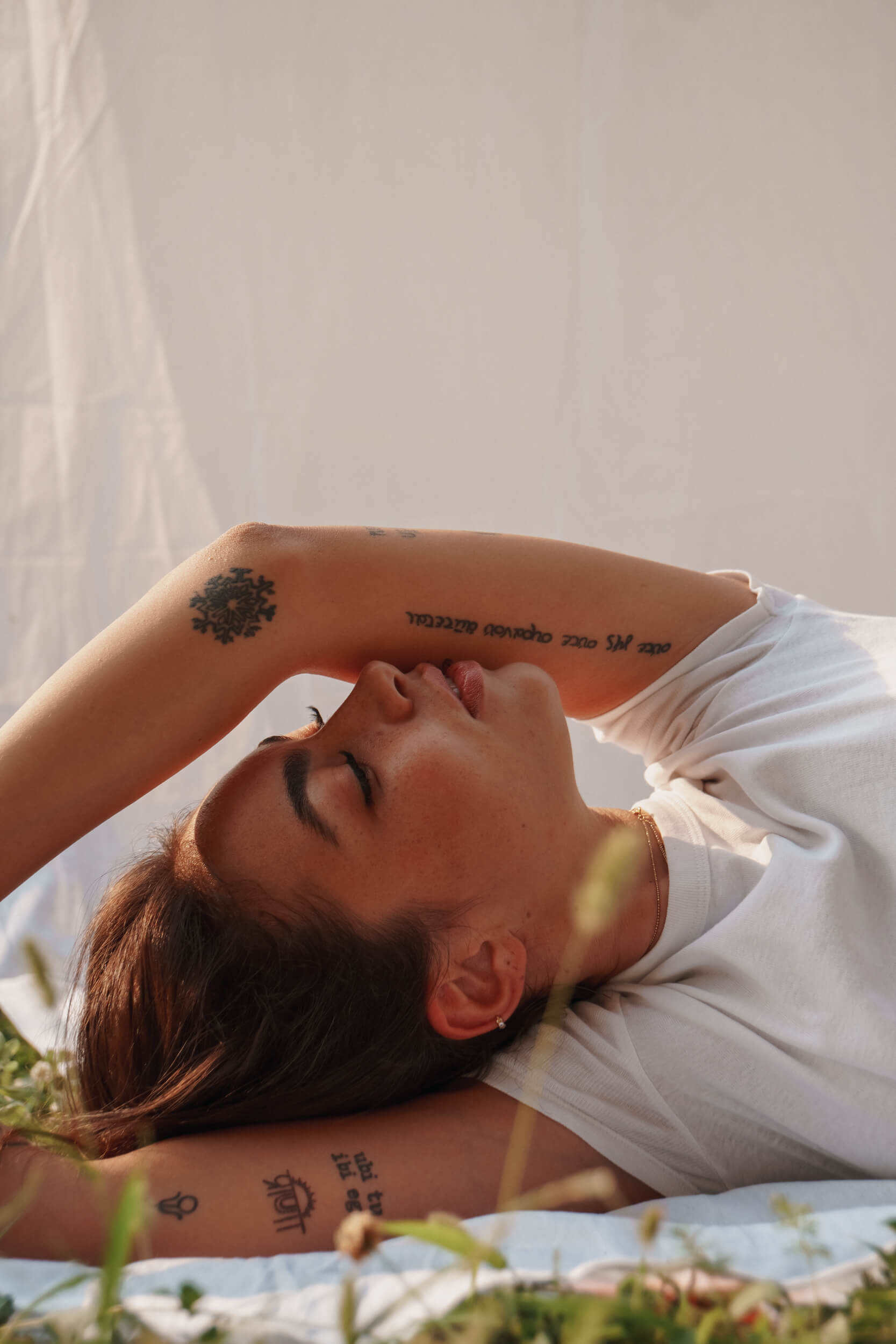 How would you define your style in one word?
Casual.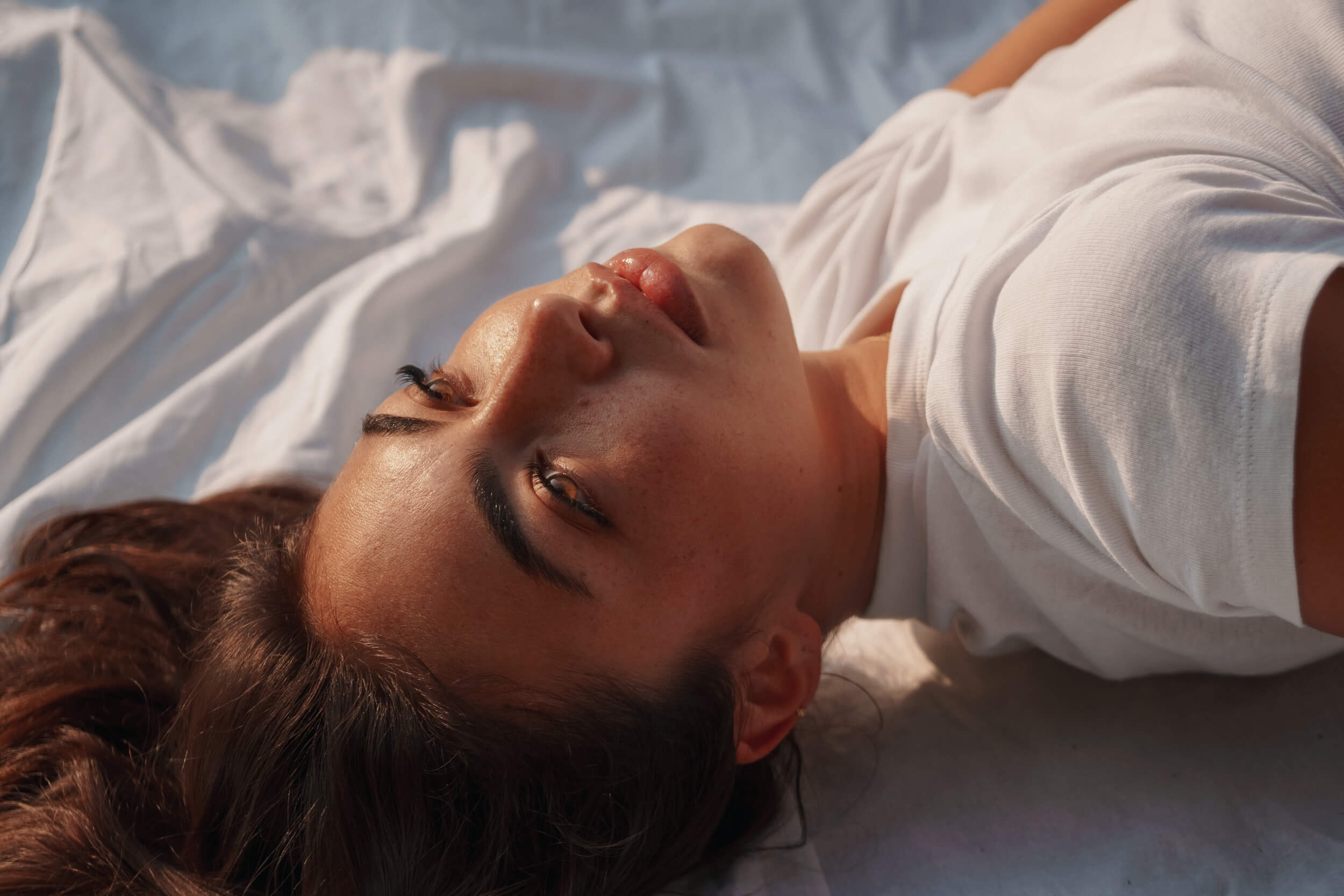 What's your favorite texture when it comes to makeup and skincare?
I absolutely love glitter, but it's quite impractical for everyday looks, so I'd choose matte textures. As for skincare, I'm always looking for light but super hydrating lotions, I have very dry skin. 
What does "feeling comfortable in your own skin" mean to you?
It means feeling good inside, on a psychological level it helps me see myself looking better on the outside than on the inside. I'm comfortable when the two sides are well-balanced, I think they're complementary.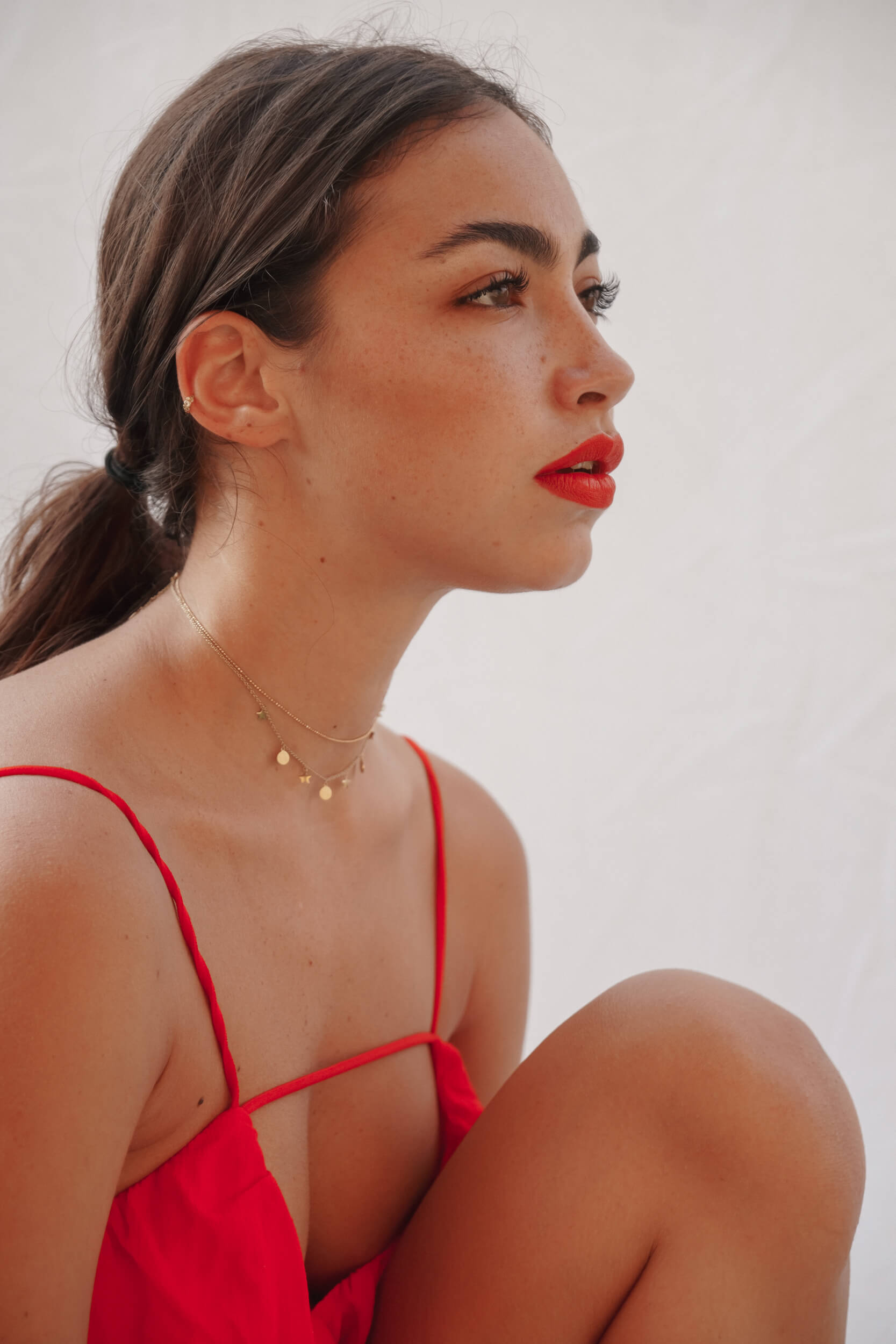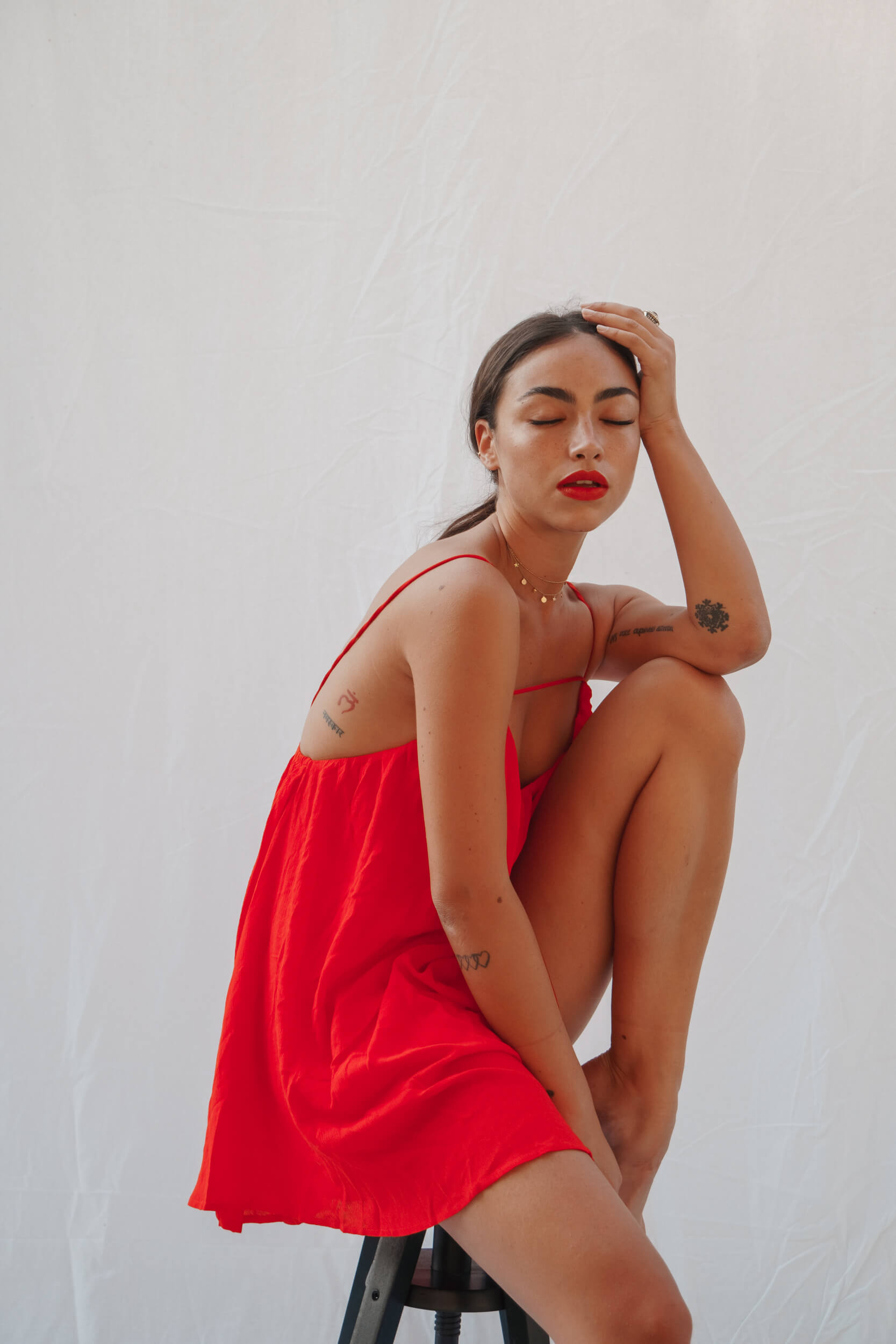 "Feeling good inside, on a psychological level it helps me see myself looking better on the outside than on the inside."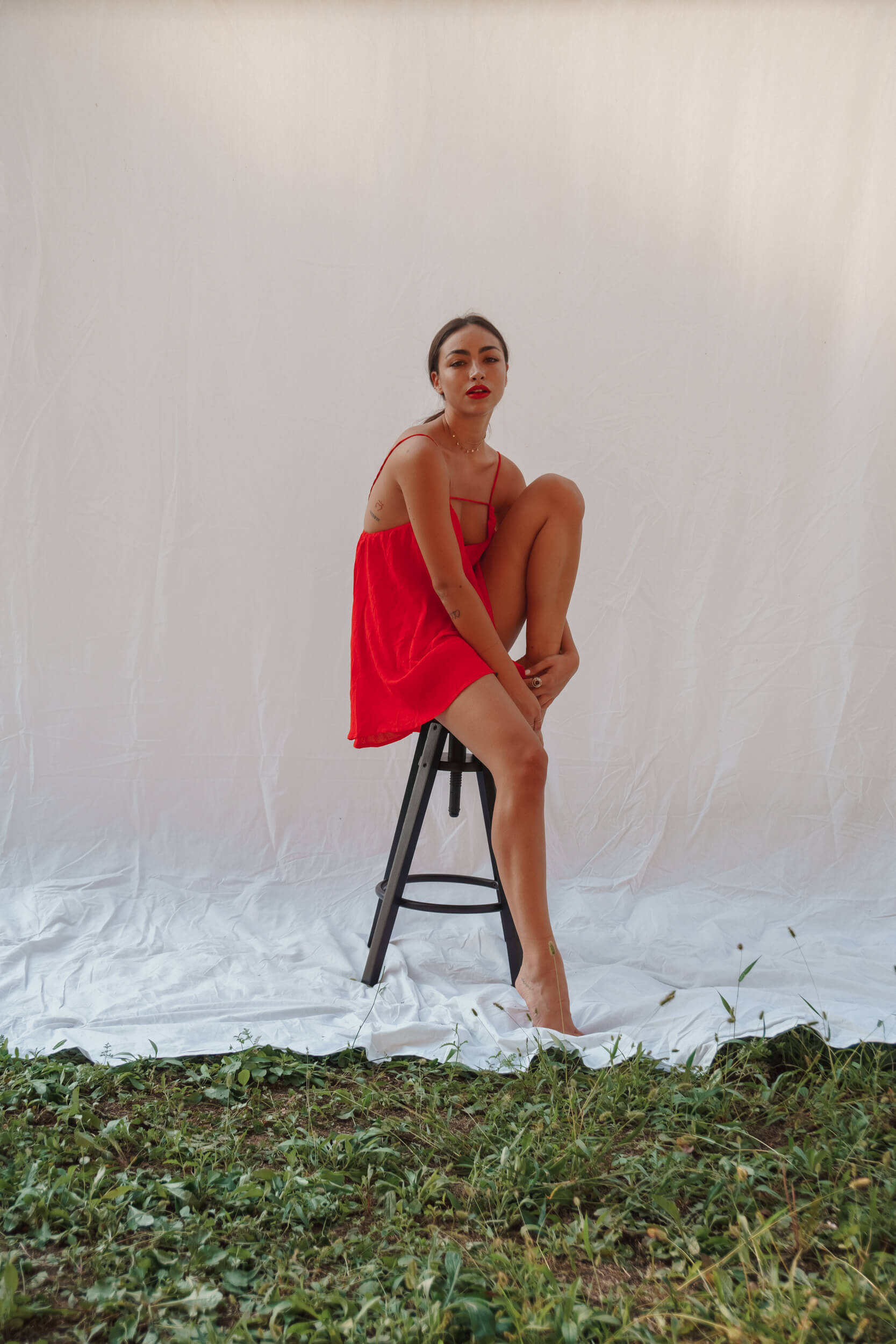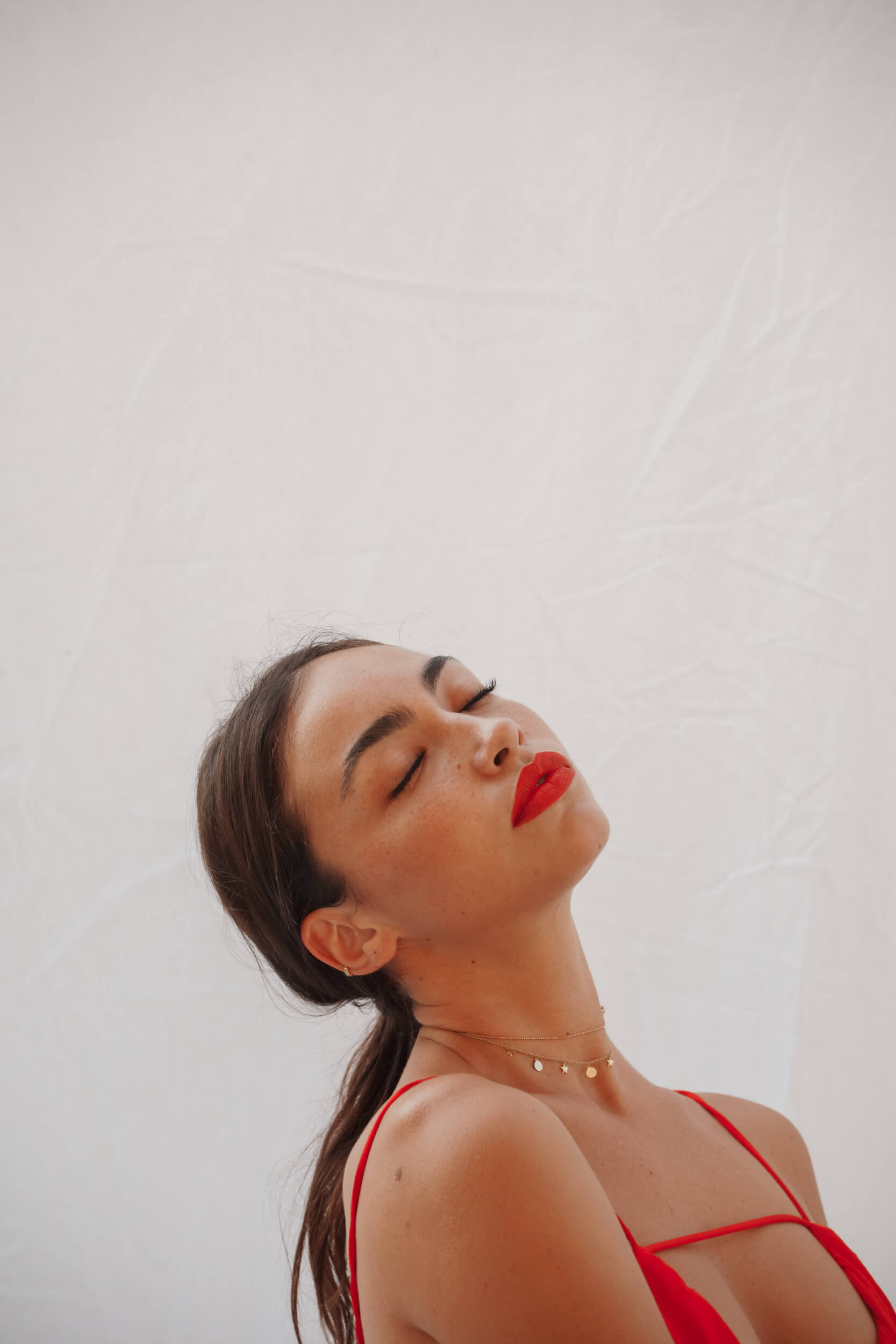 How do you take care of yourself?
Therapy and a good skincare routine.
What's the last thing to which you said "no" and one to which you said "yes"?
I said "no" to a collab with a brand that I didn't feel "mine."
My last "yes" was to the request of reading and correcting my sister Martina's college dissertation.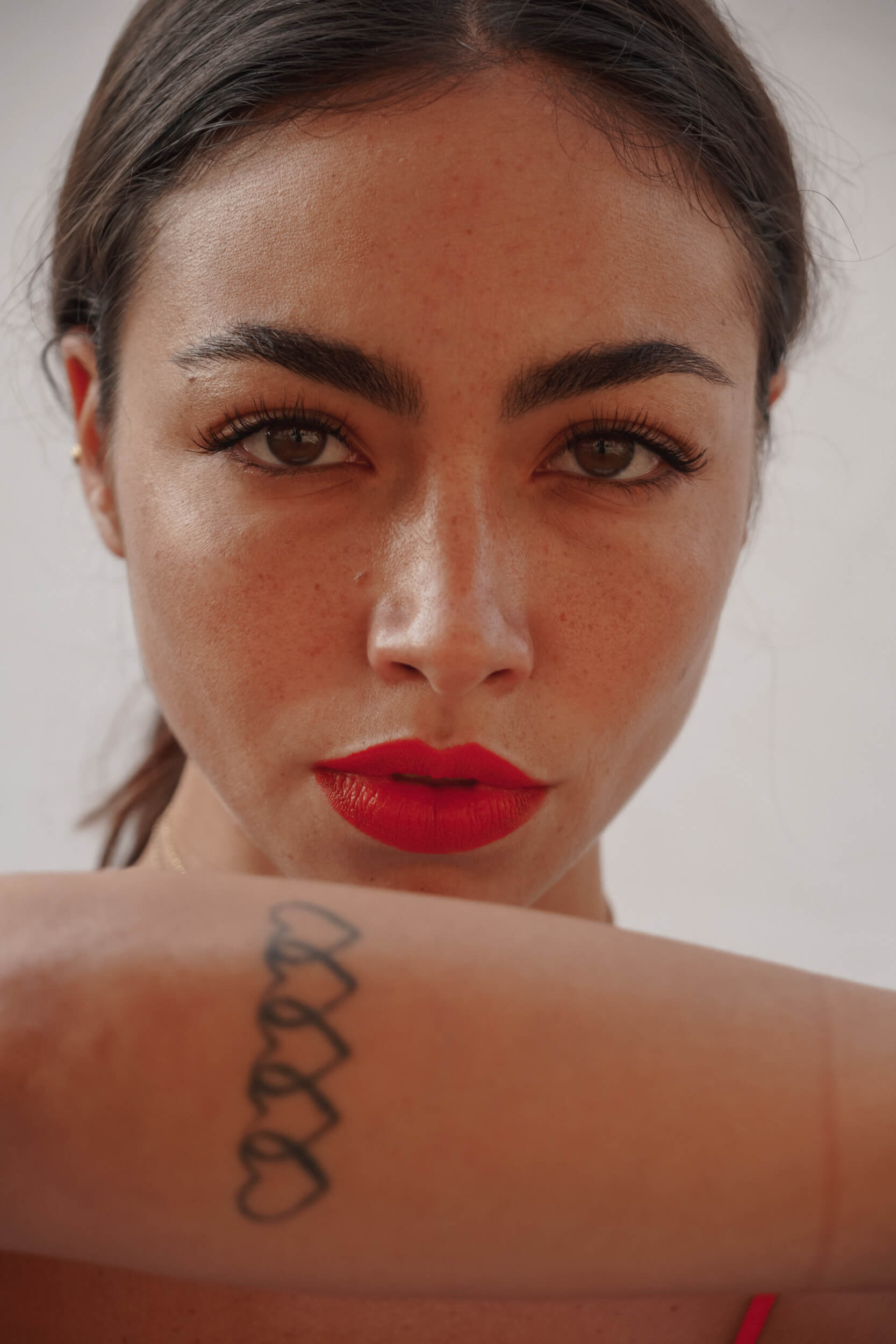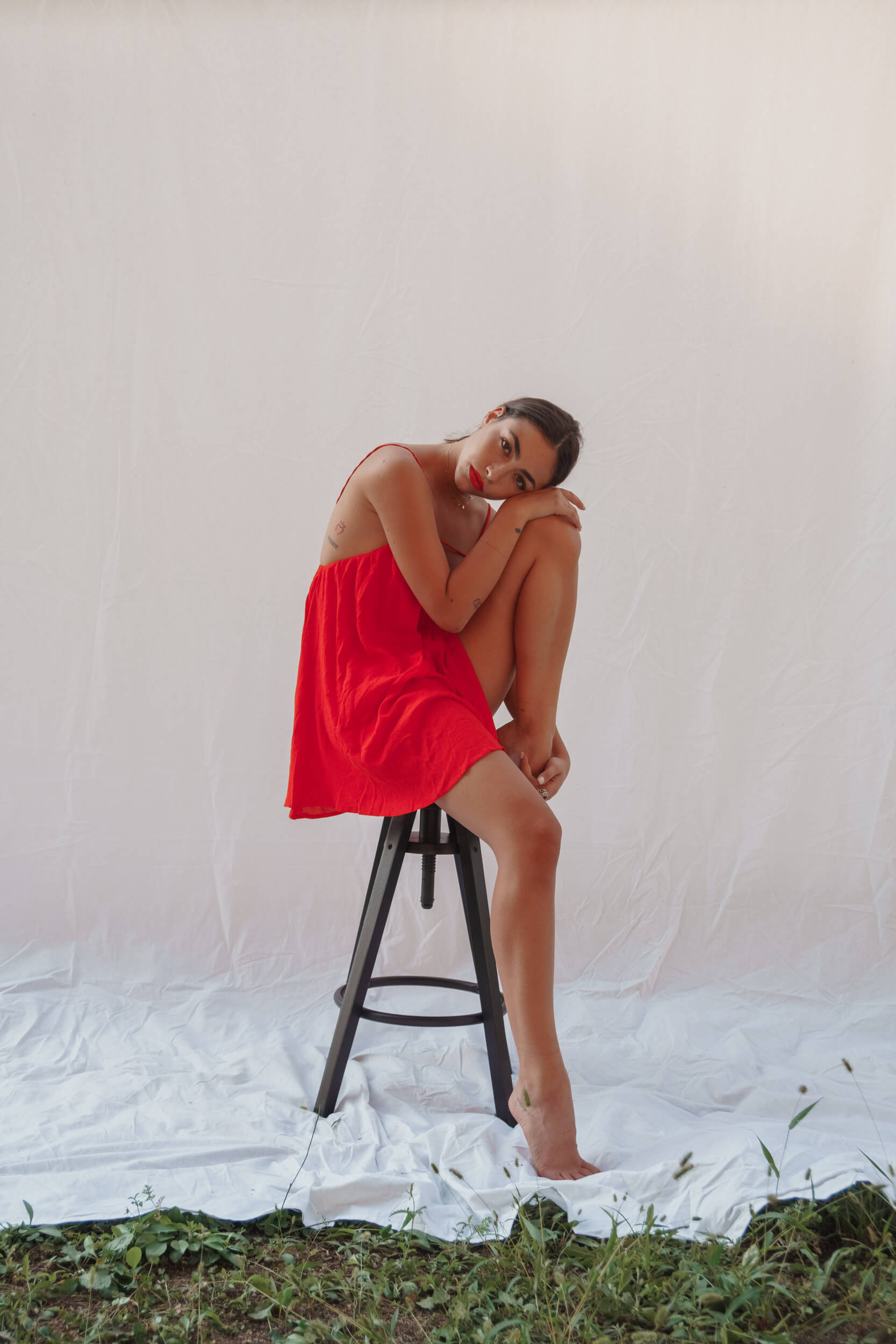 What's the book on your nightstand?
Yesterday I started reading "The Schopenhauer Cure" by Irvin Yalom.
What do you have too many of?
White t-shirts and red lipsticks.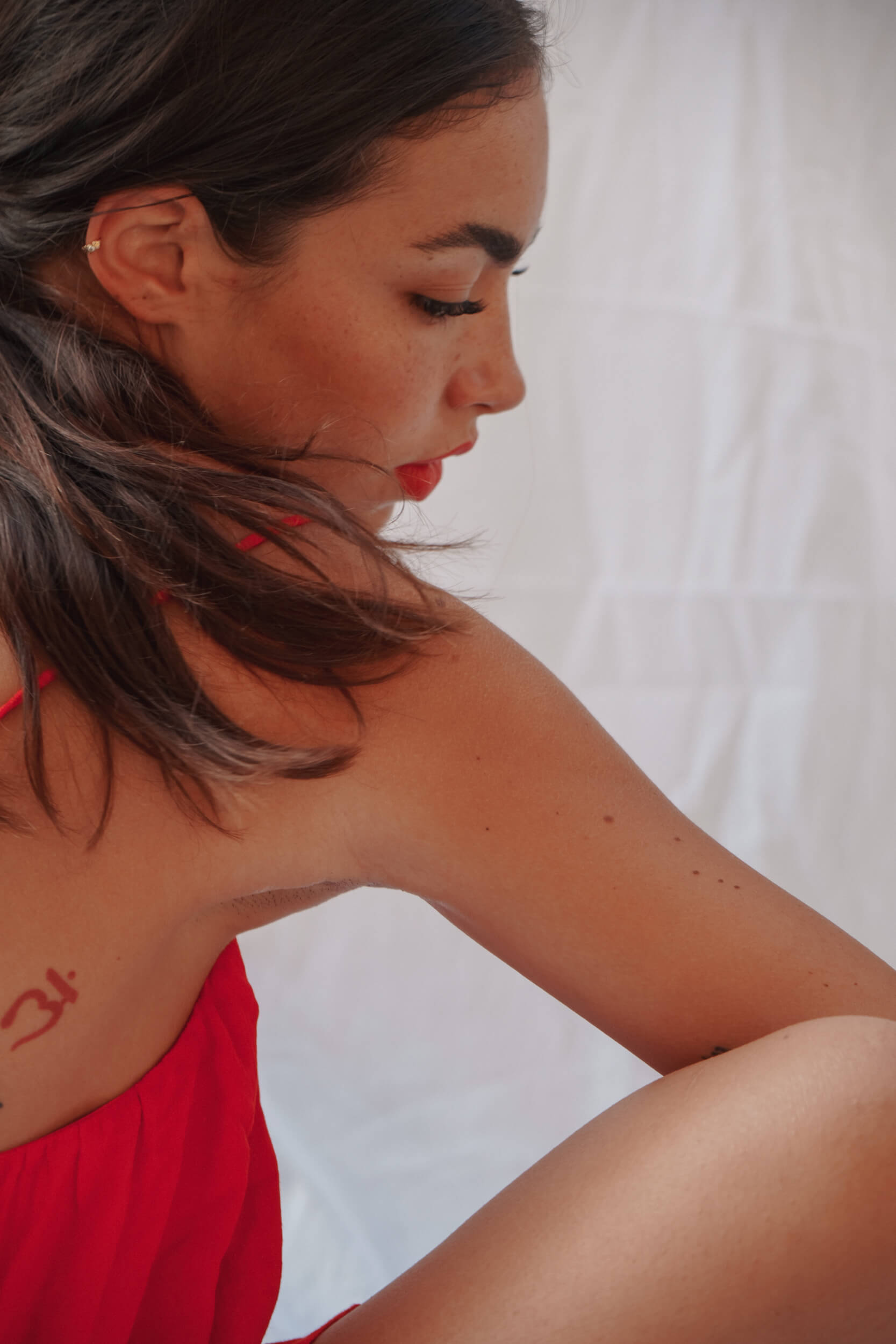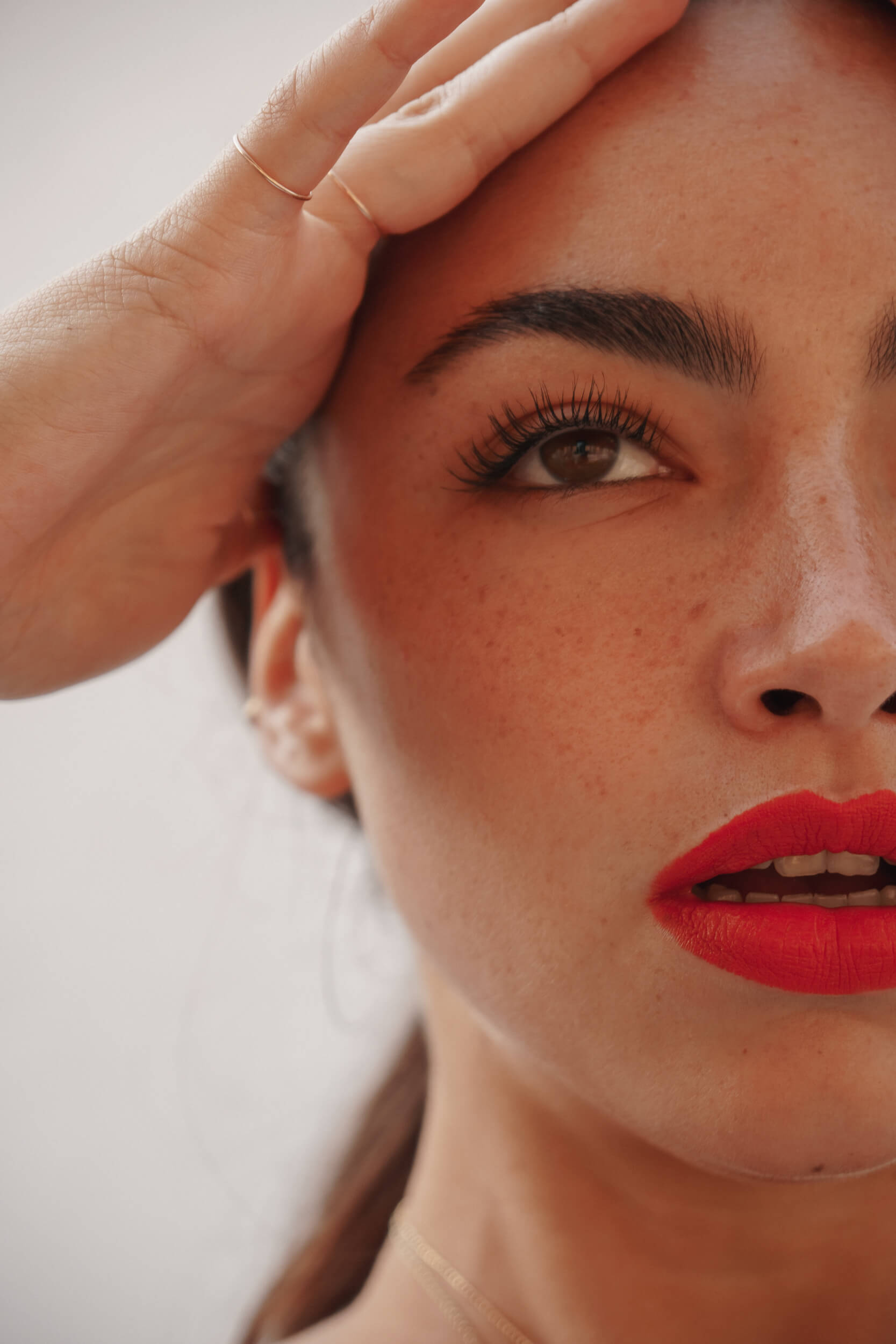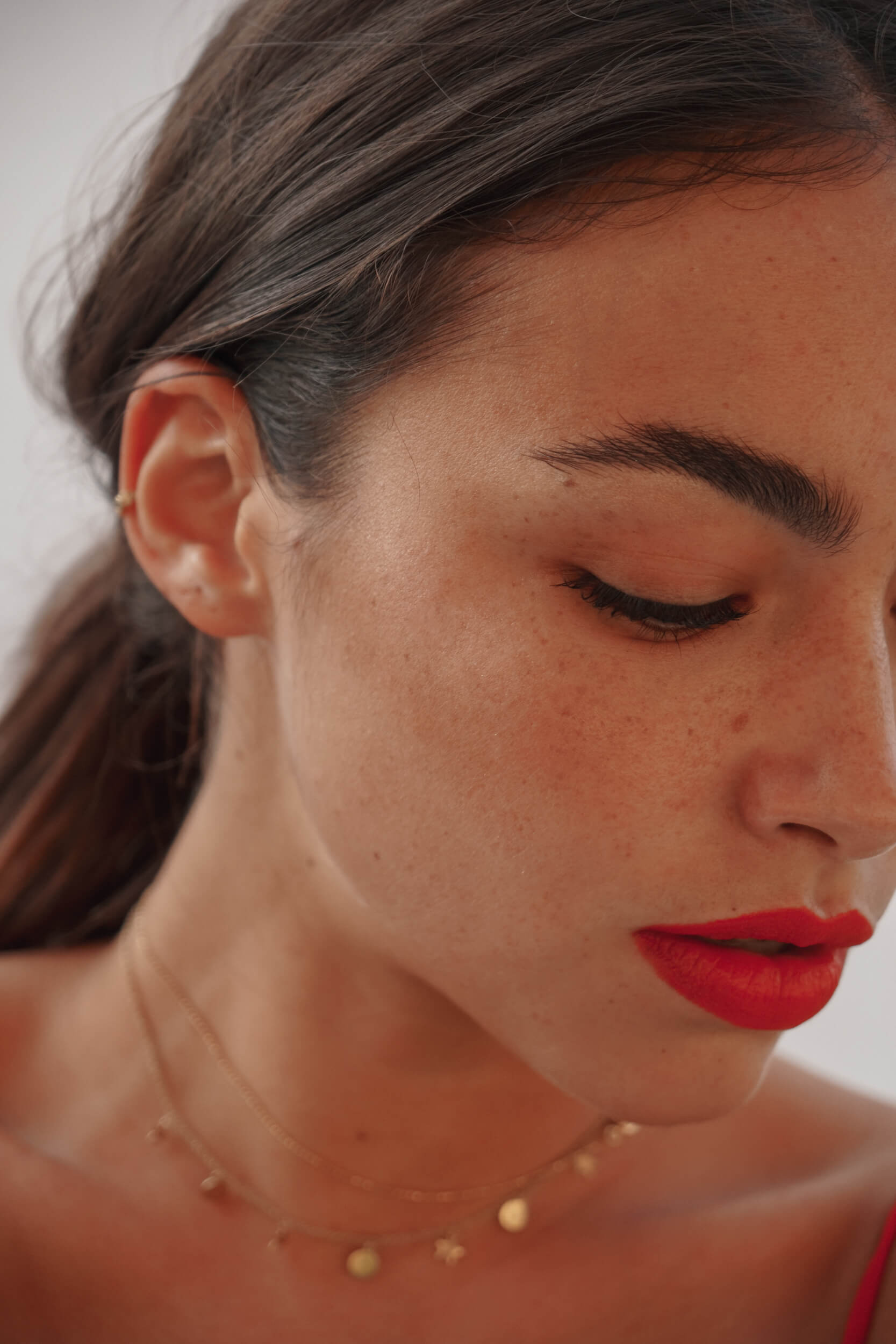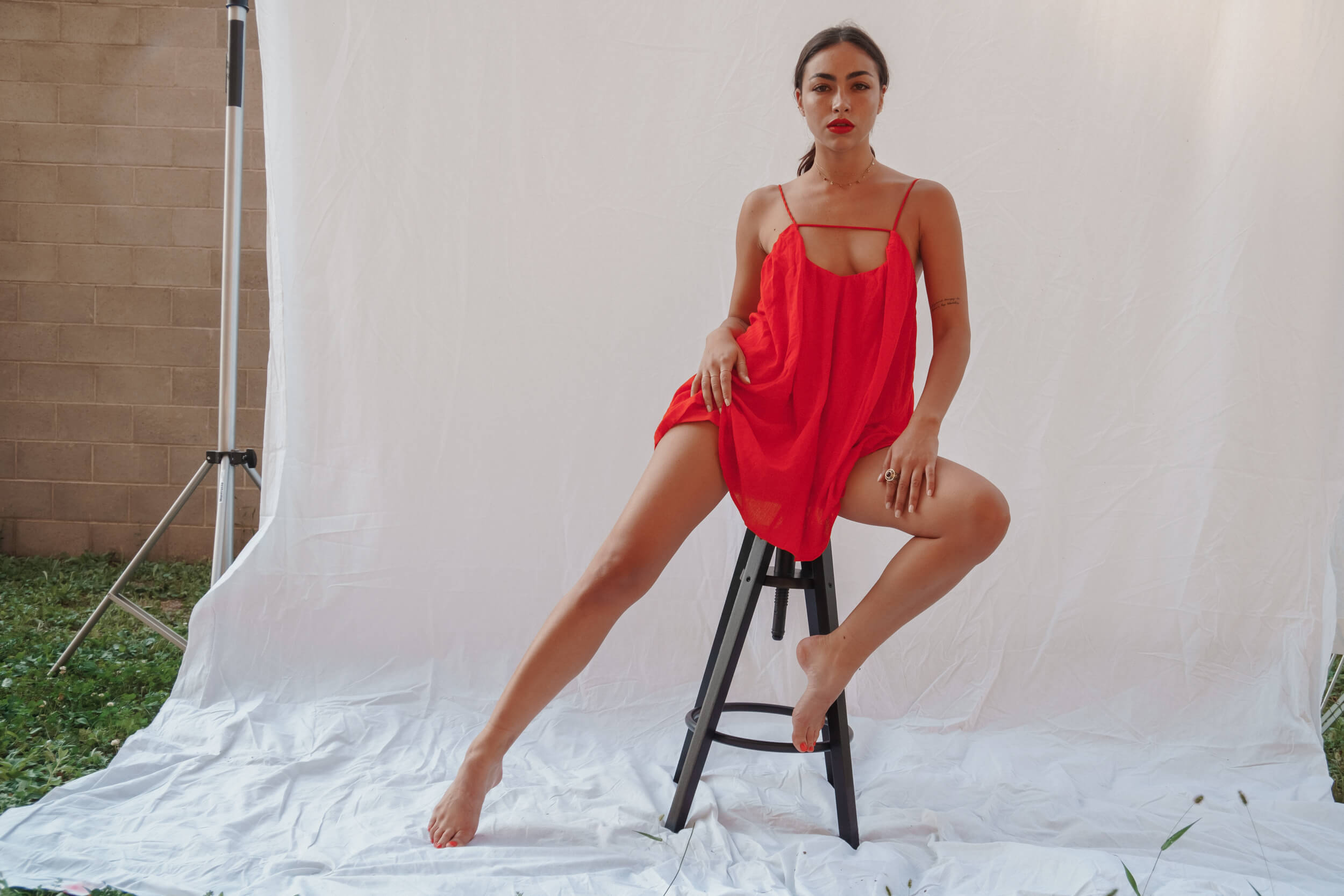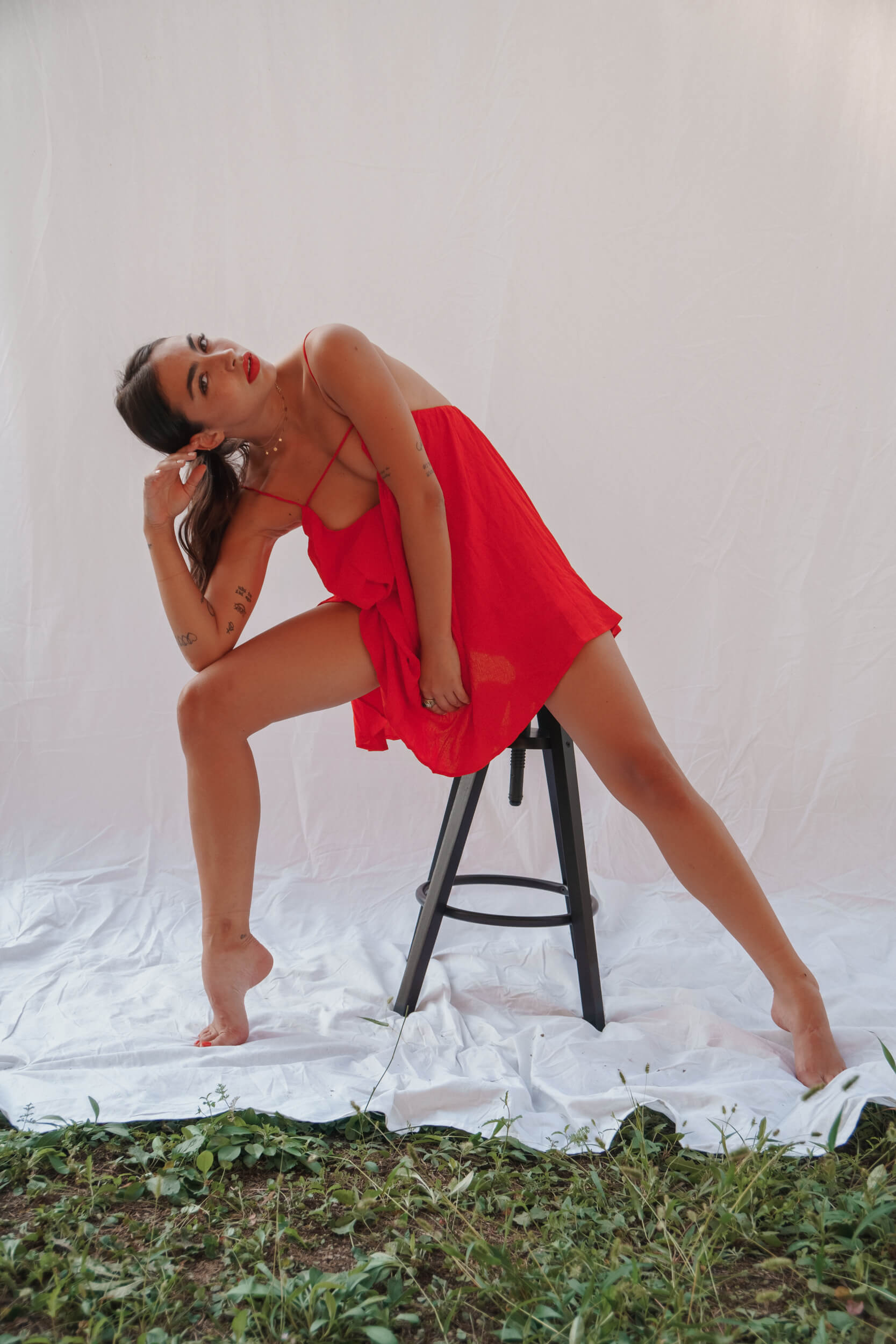 What's the next movie on your watch list?
"Jamón Jamón" with Penelope Cruz and Javier Bardem, I've never seen it, but I love her and I love him too.
What's the last thing that made you smile?
Seeing my boyfriend this morning. Is it too lame?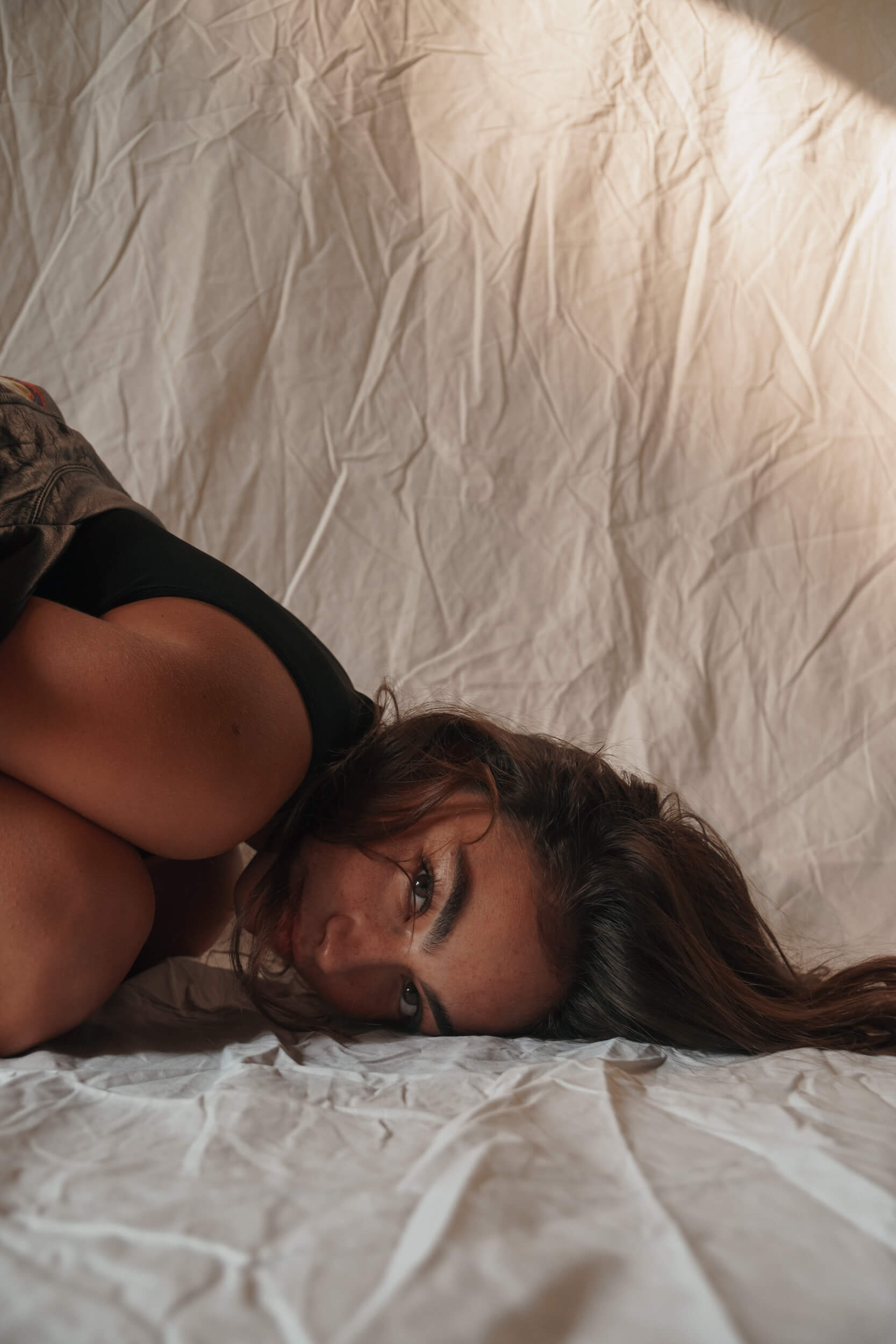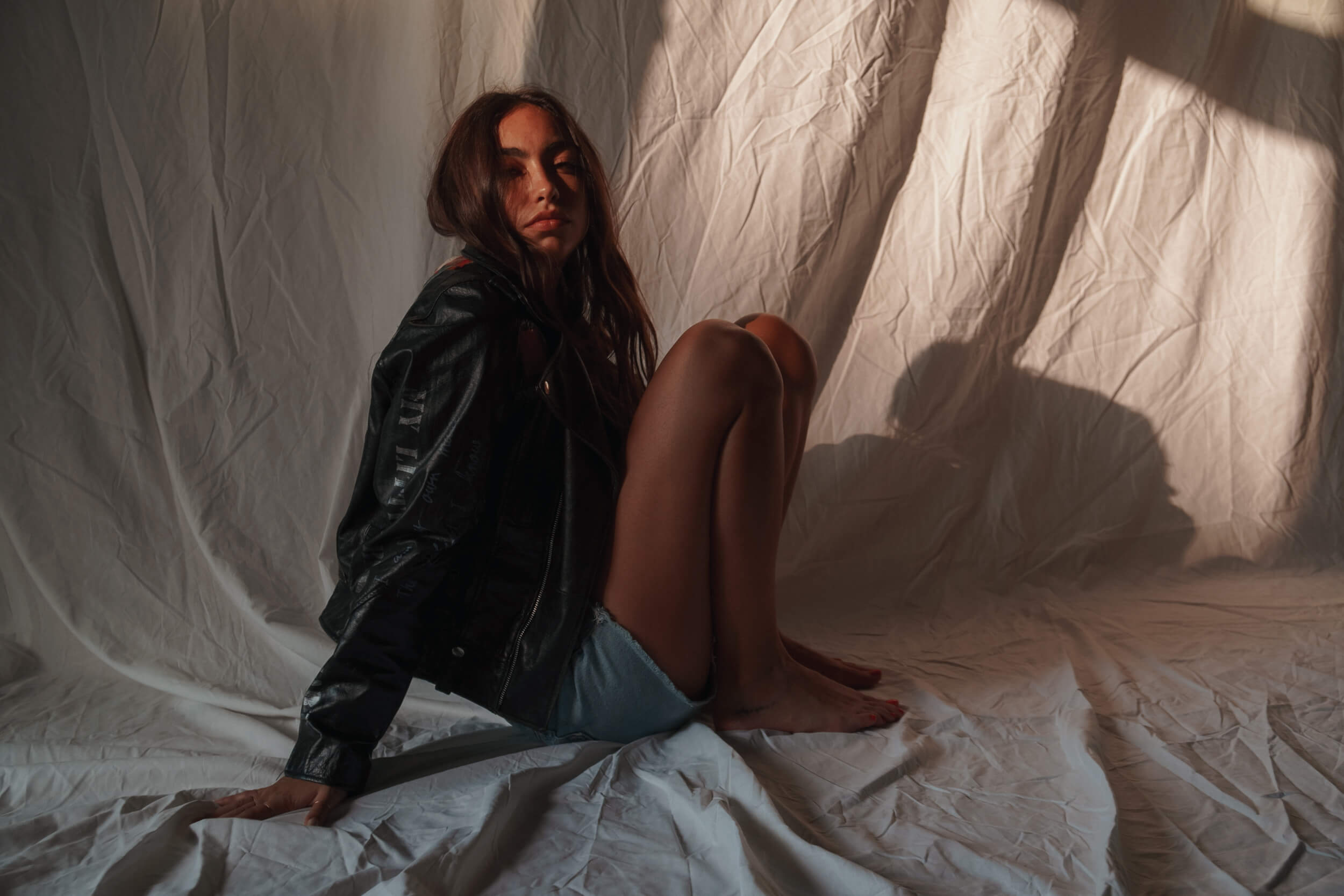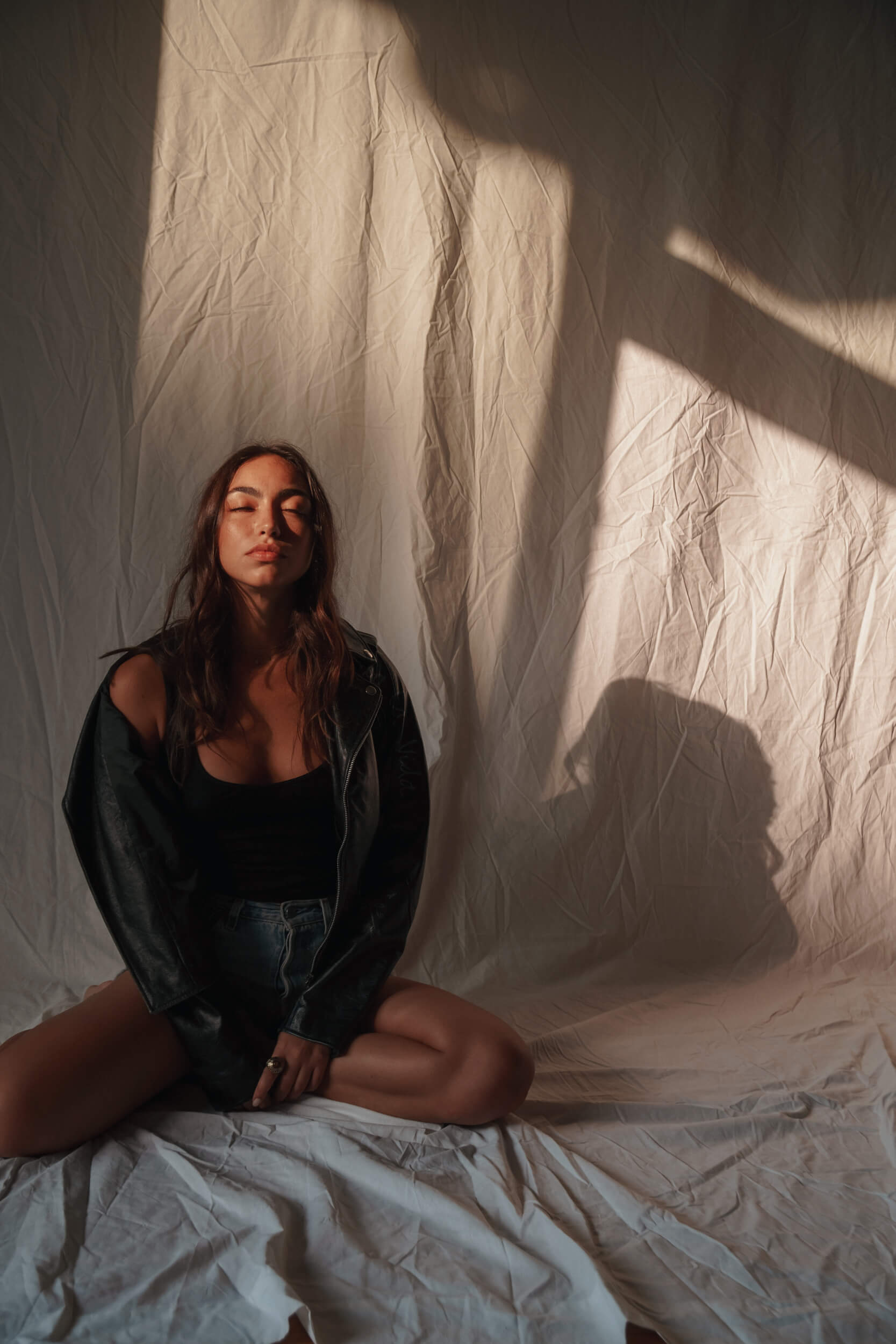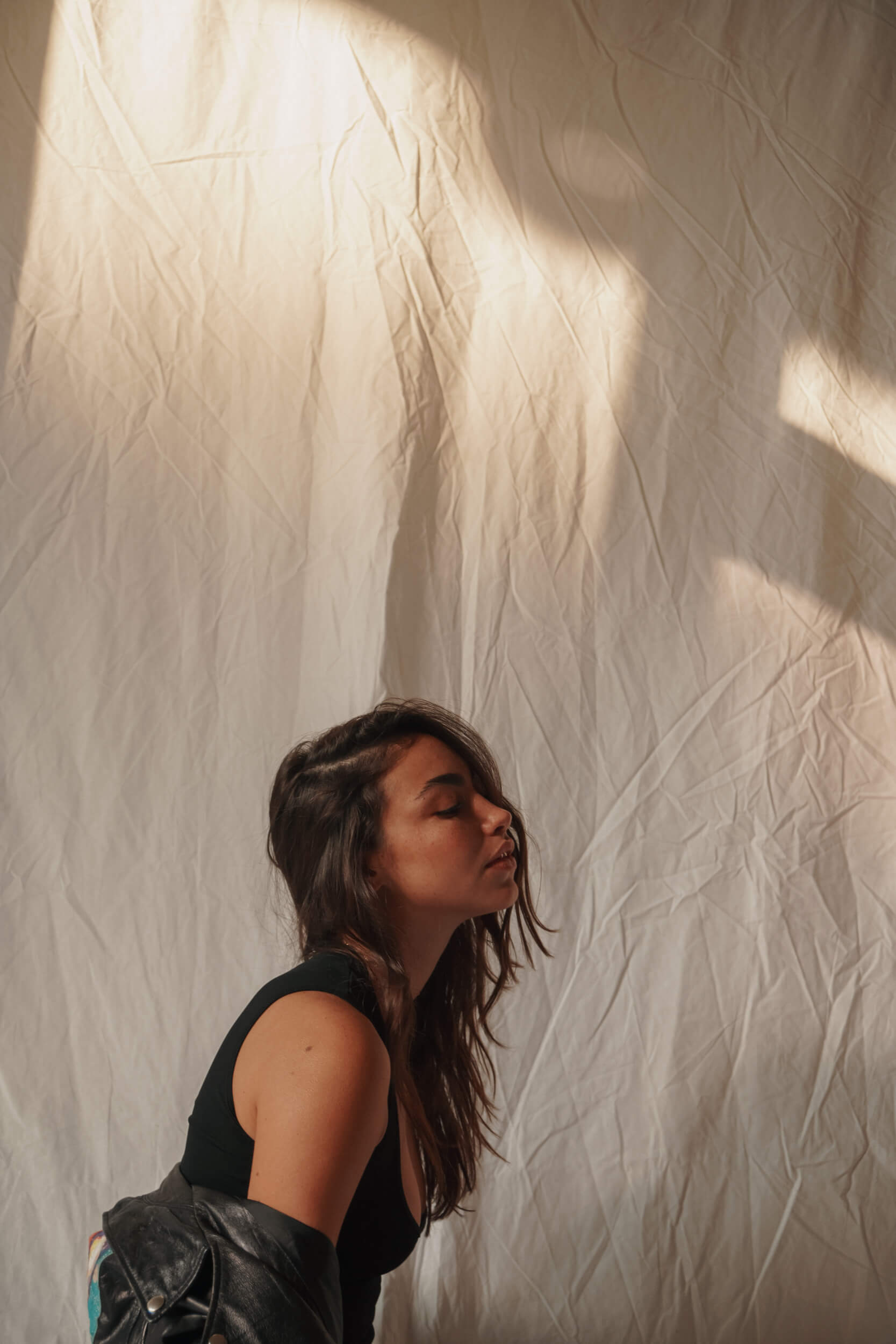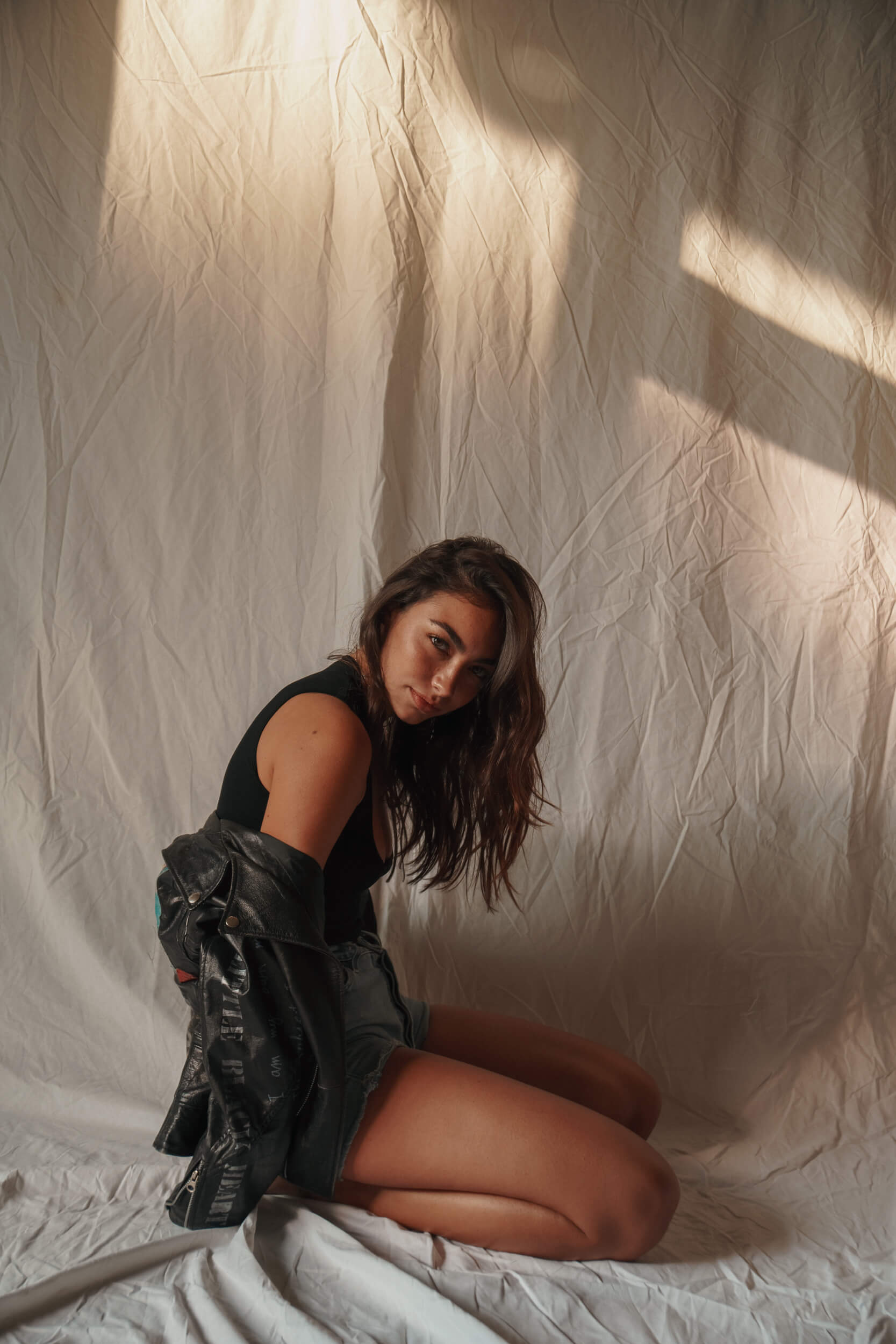 What's the bravest thing you've ever done?
A 12-hour flight back from Los Angeles, I went there for work and on my own. Flying is my biggest fear.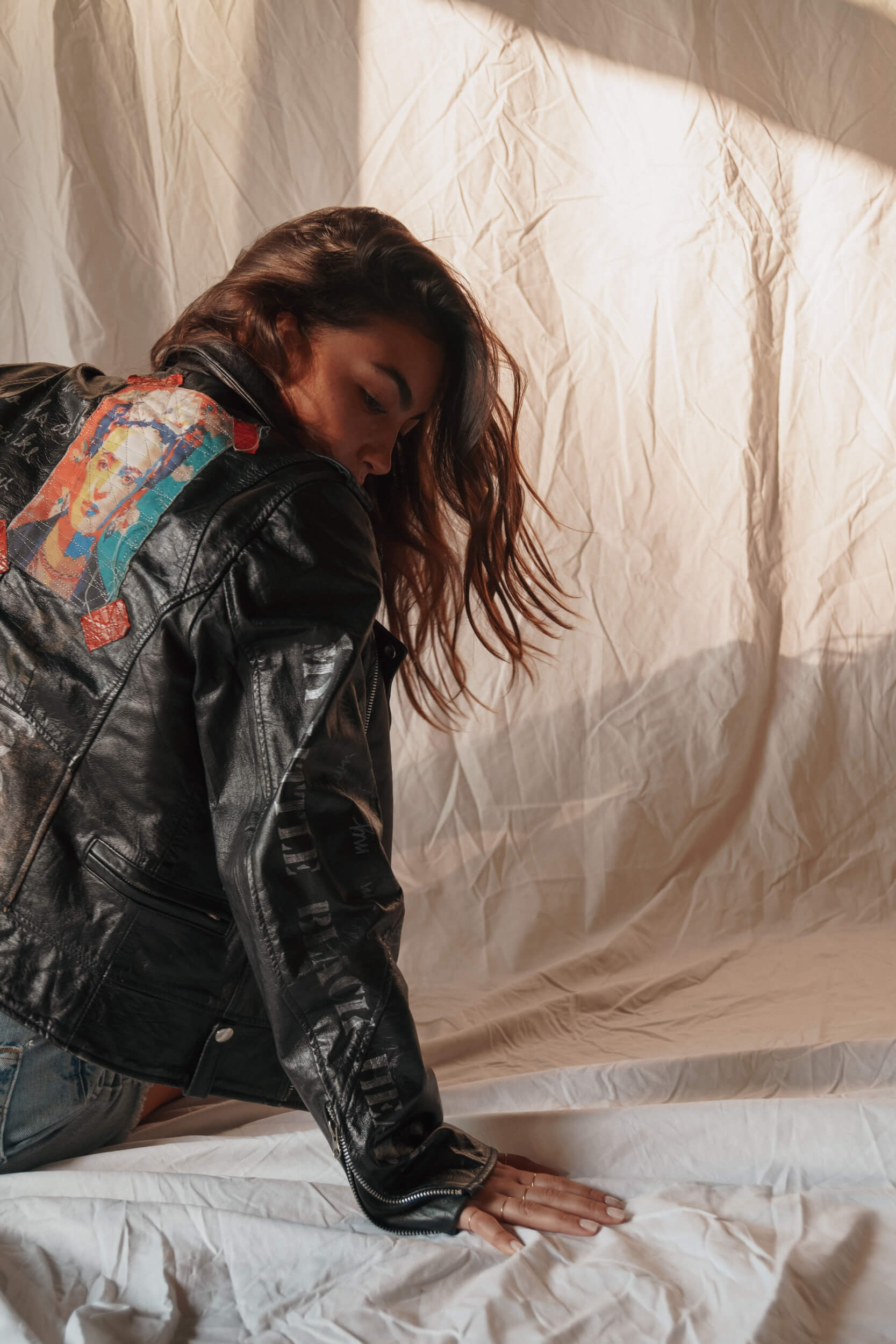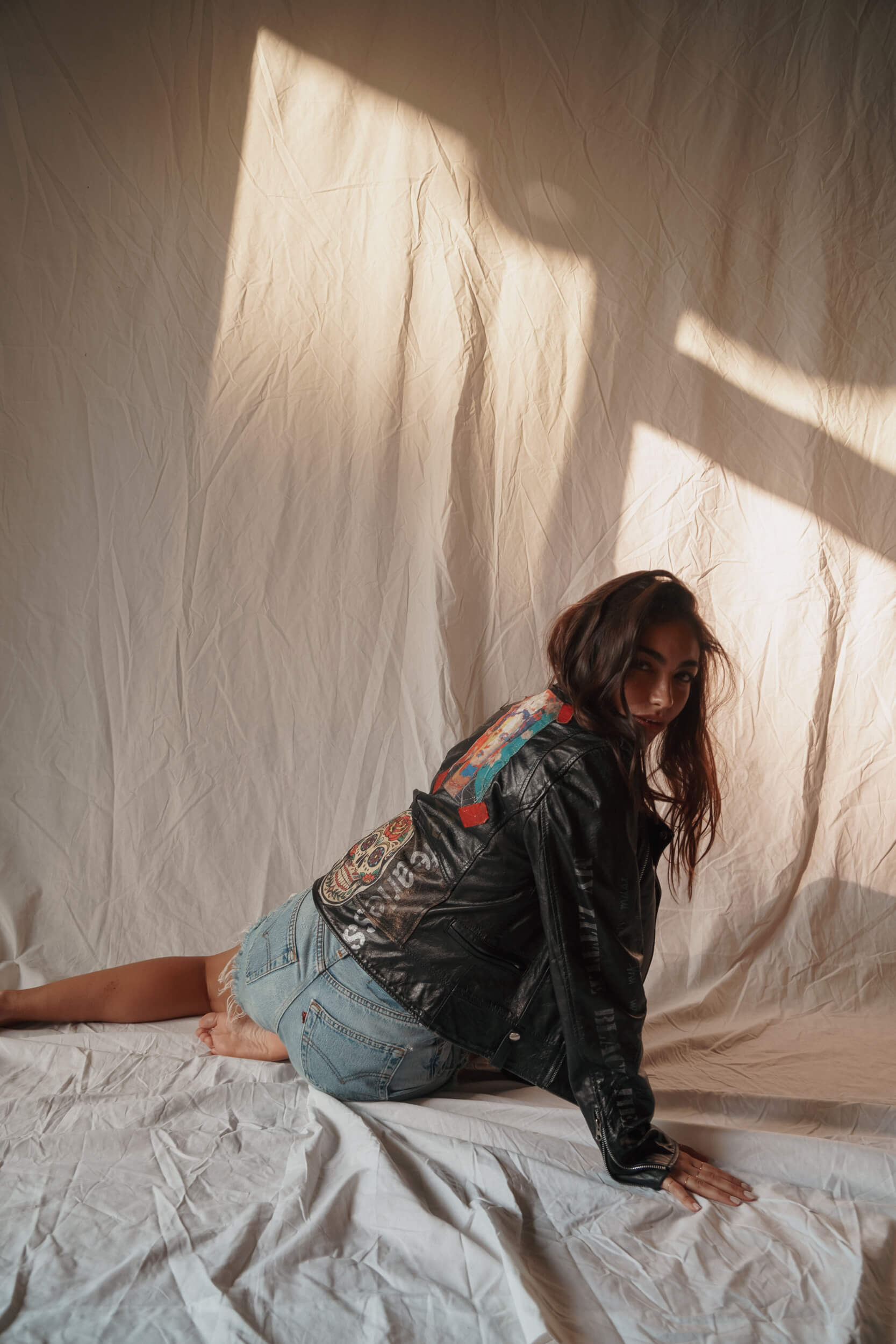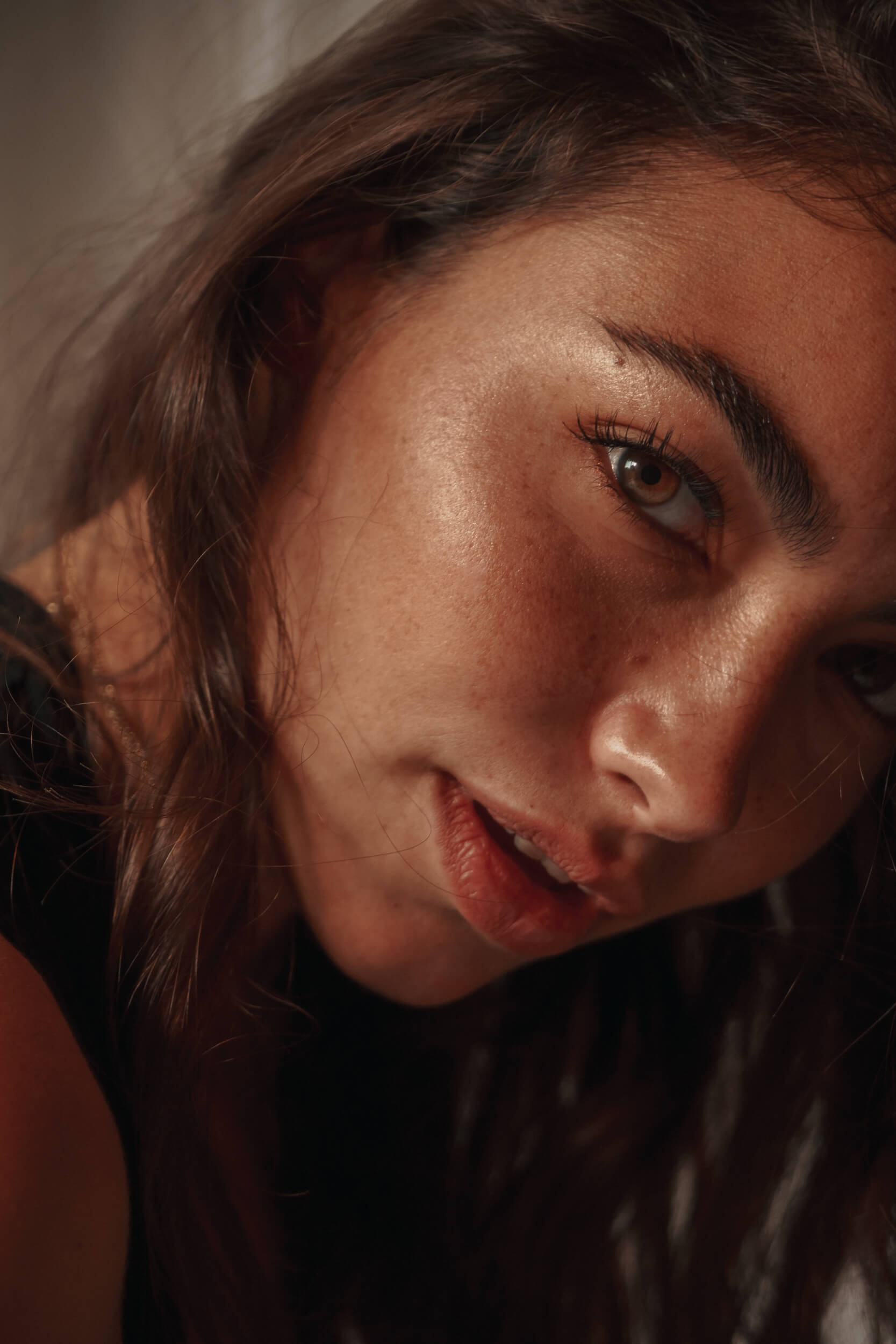 Do you have a favorite fashion and beauty look from the screen?
Fashion-wise, I would say "Marie Antoniette" by Sofia Coppola and Mia Wallace with her bloody shirt.
Beauty-wise instead… Margot Robbie who plays Elizabeth I in "Mary Queen of Scots" and has a white face with red lips, I was impressed by that look.