INSPIRATION 
A subtle fantasy makeup for a beautiful woman who is lost in Wonderland.
The inspiration for the makeup is Wonderland, it's like the magical romantic feeling from the fashion looks. So, what we did is a gorgeous, beautiful skin and to amplify their natural lip color we applied a color found on the fabrics.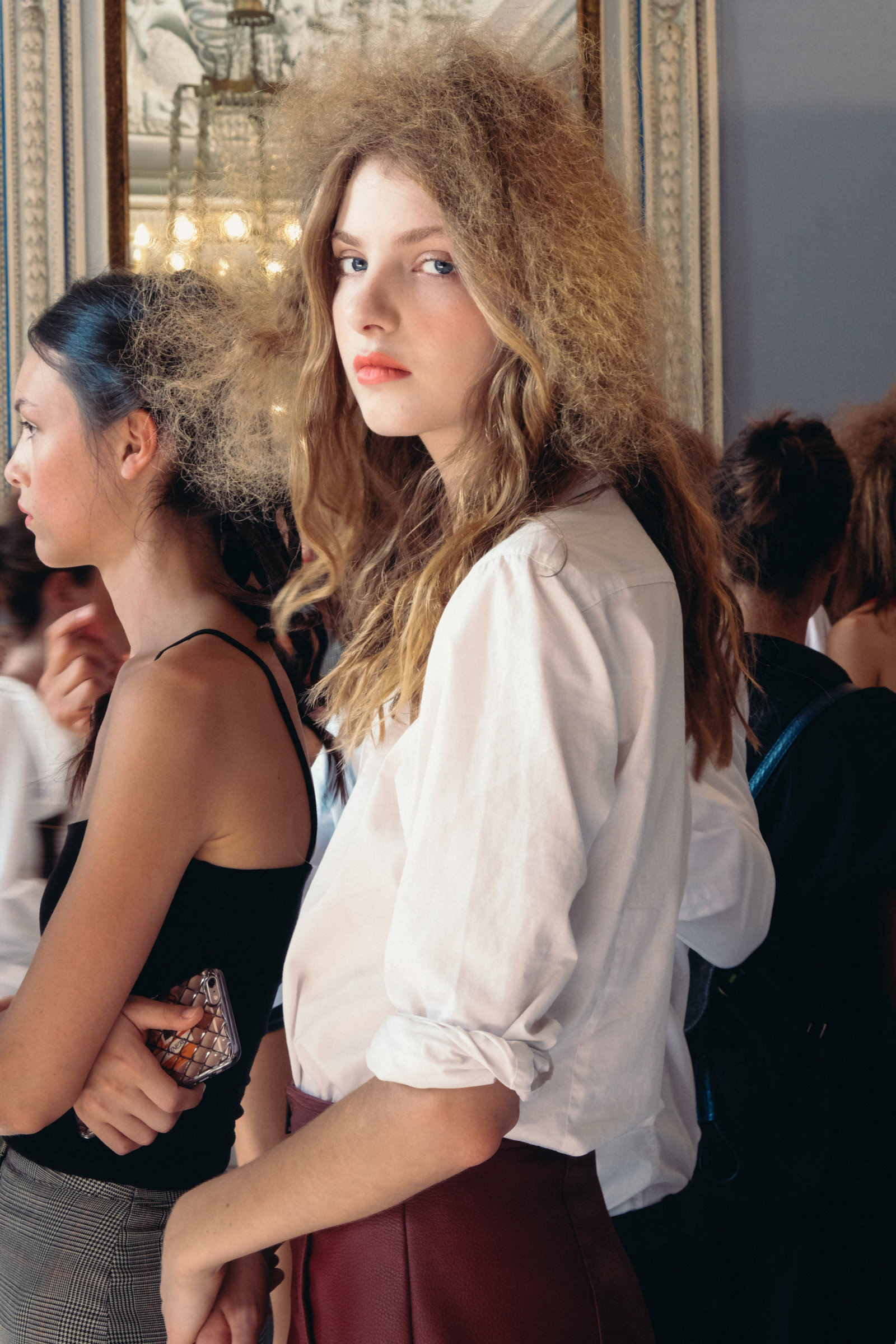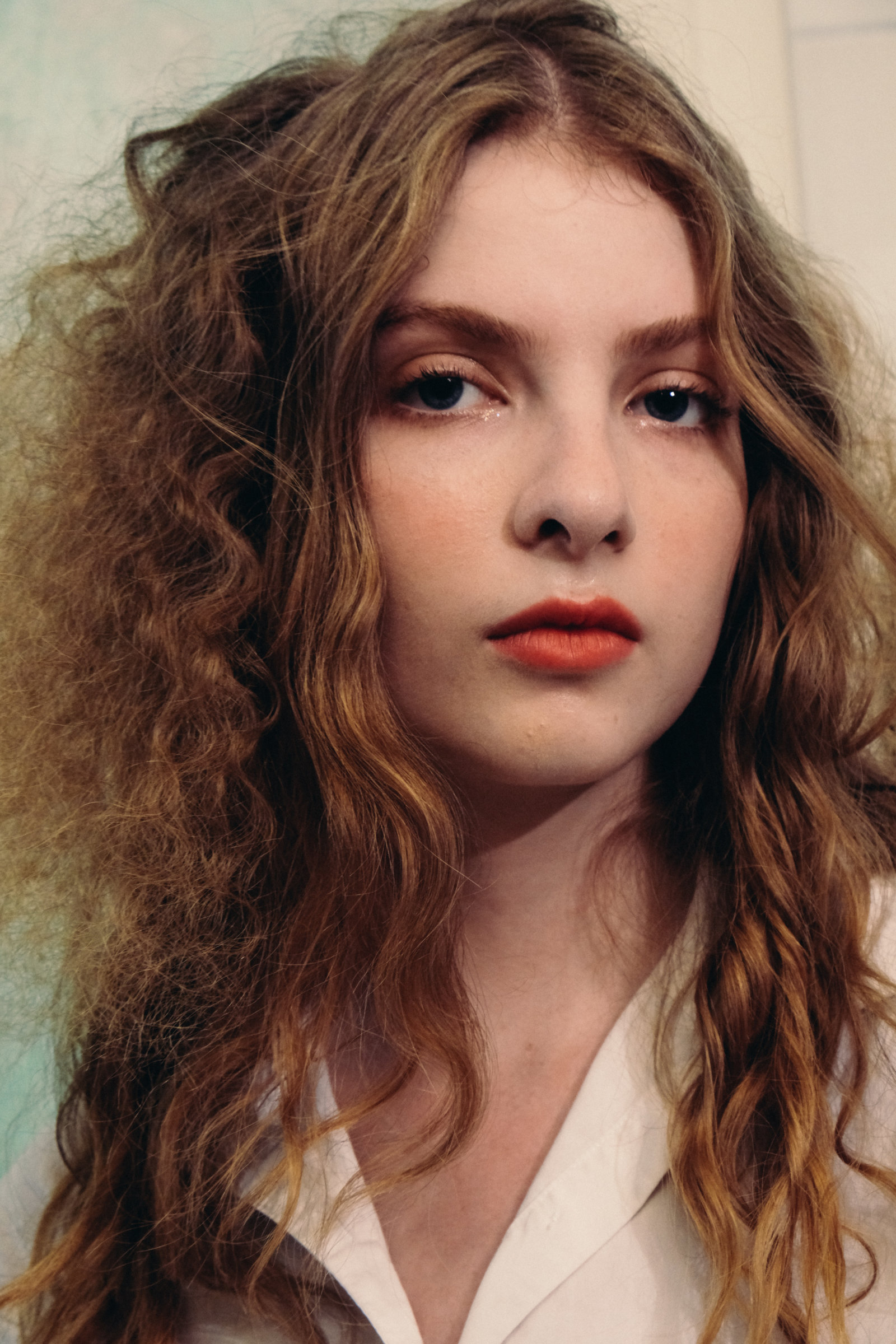 FACE
The skin is fresh and very youthful but at the same time perfect. For the cheeks, we mixed together the same lip colors and we kept it lower on the cheeks, so it felt a little but more youthful, like if they are flushed.
As the base, we used the Prep + Prime Face Protect Lotion to create a matte effect. After we put the Face & Body Foundation, same tone of the skin. In the center of the face and on the imperfections, we used the 24-Hour Smooth Wear concealer and fix it with Prep + Prime Transparent loose powder.
On the cheeks, we used a mix of Mandarino and Burning Love, two of the new powder kiss lipstick.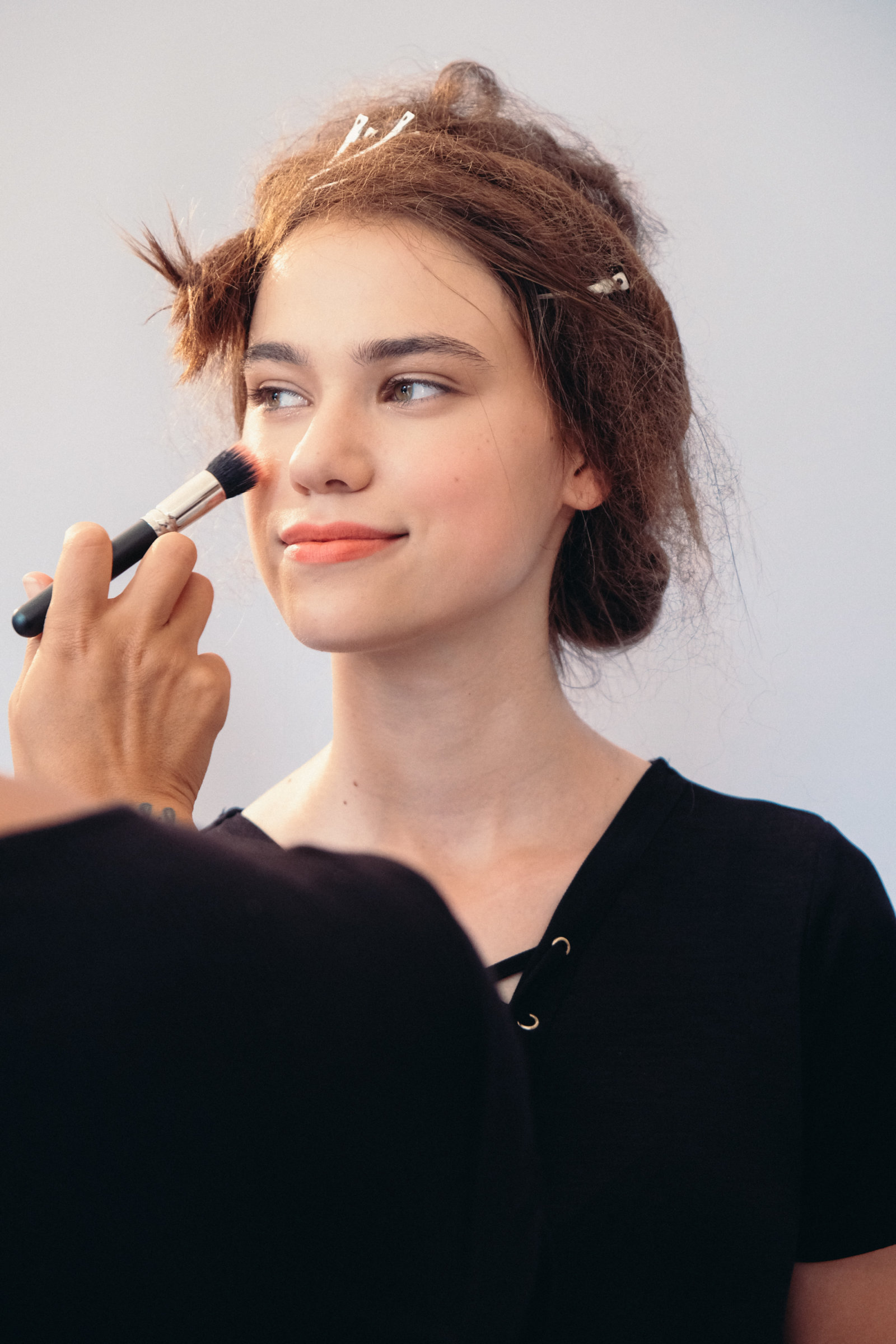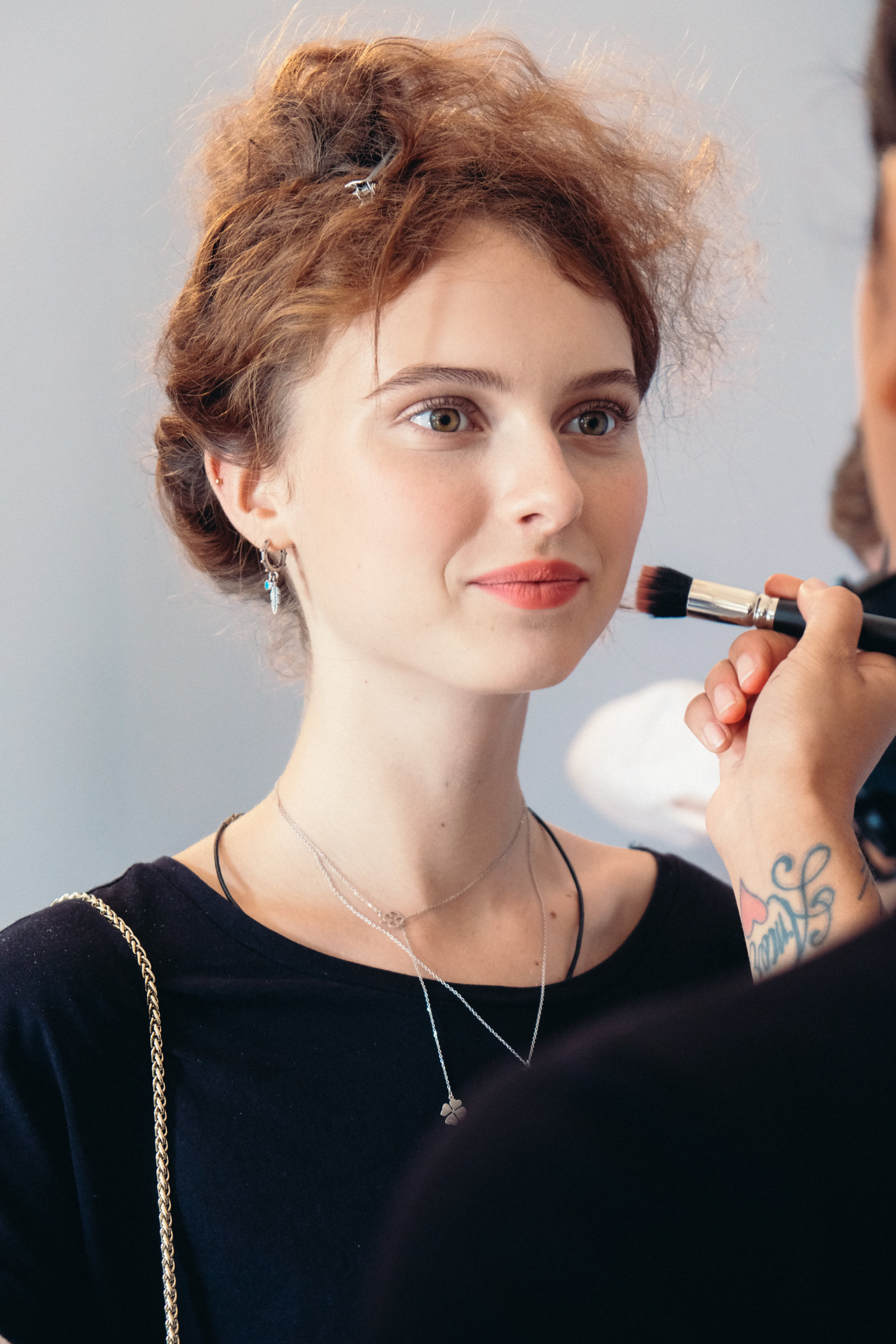 EYES
On the eyelid and under the eyes we used the Paint Pot in Groundwork, till the eyebrow with a very sheer effect. On the inner corner, I added a little bit of shine, it's very little, it's almost just like a little bit of fantasy, like a fairy dust. And we used the new dazzle shadow in Not Afraid To Sparkle.
On the center of the eyelid, we applied the Eyegloss in Clear.
No mascara but we curled the lashes.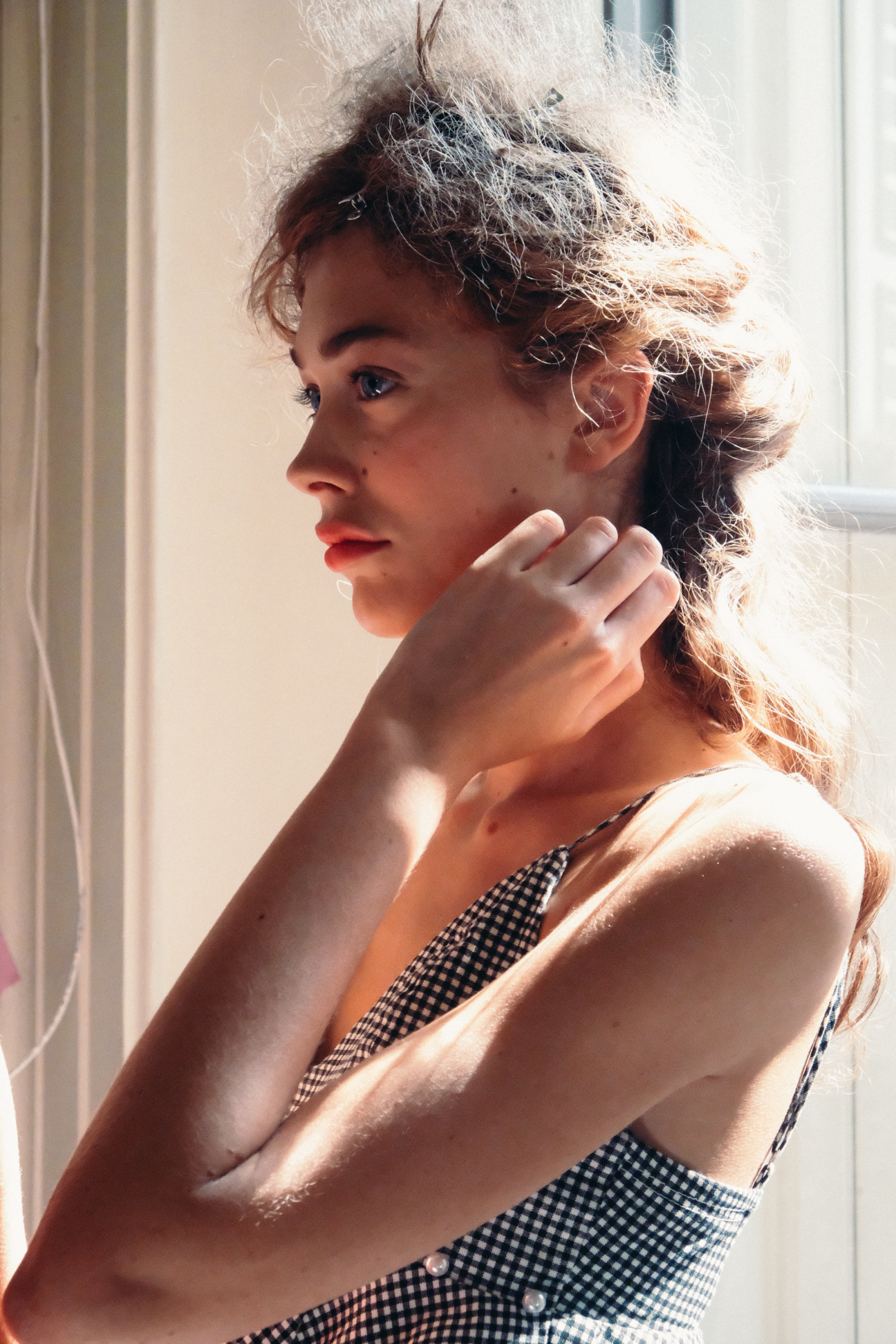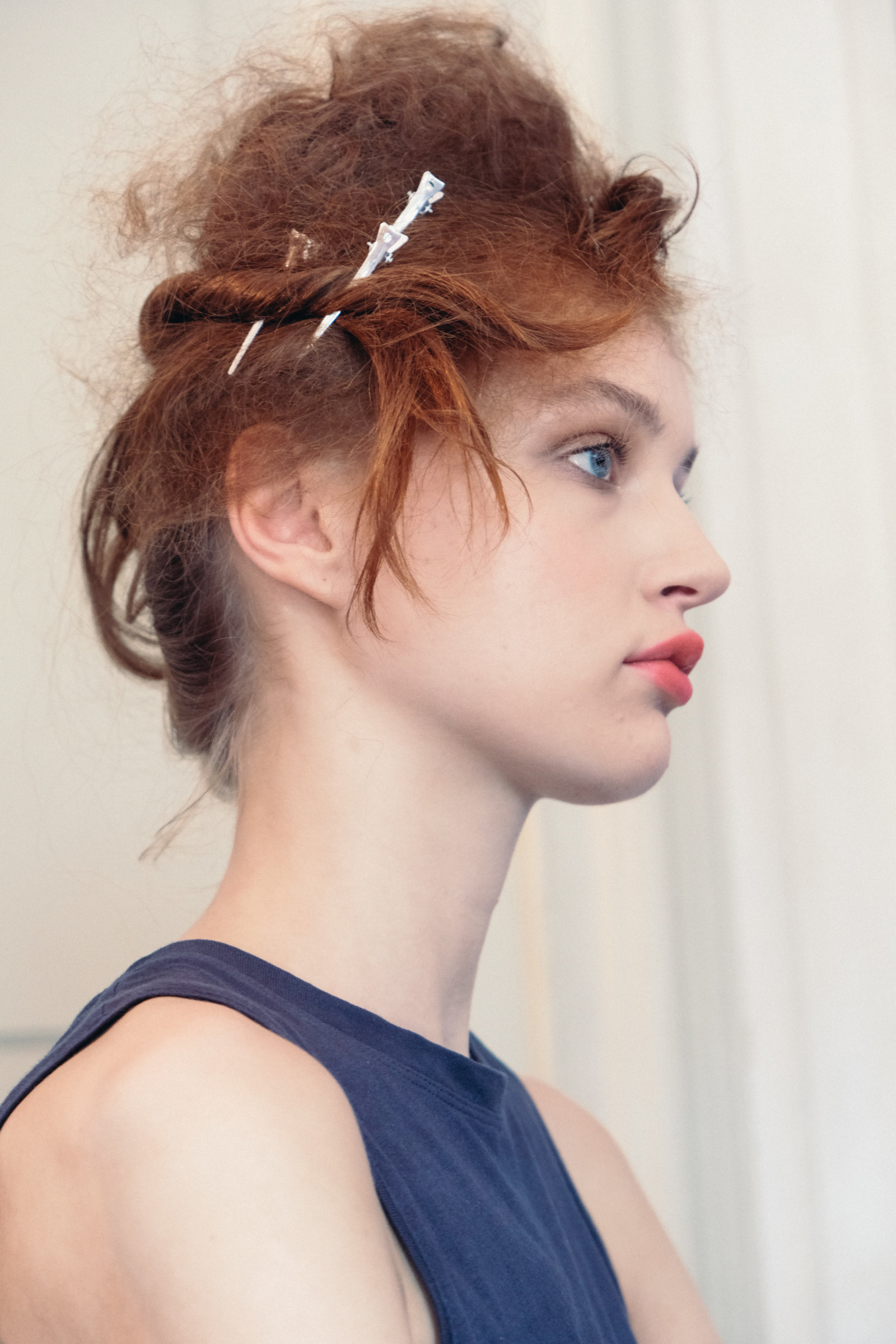 "…It's almost just like a little bit of fantasy…"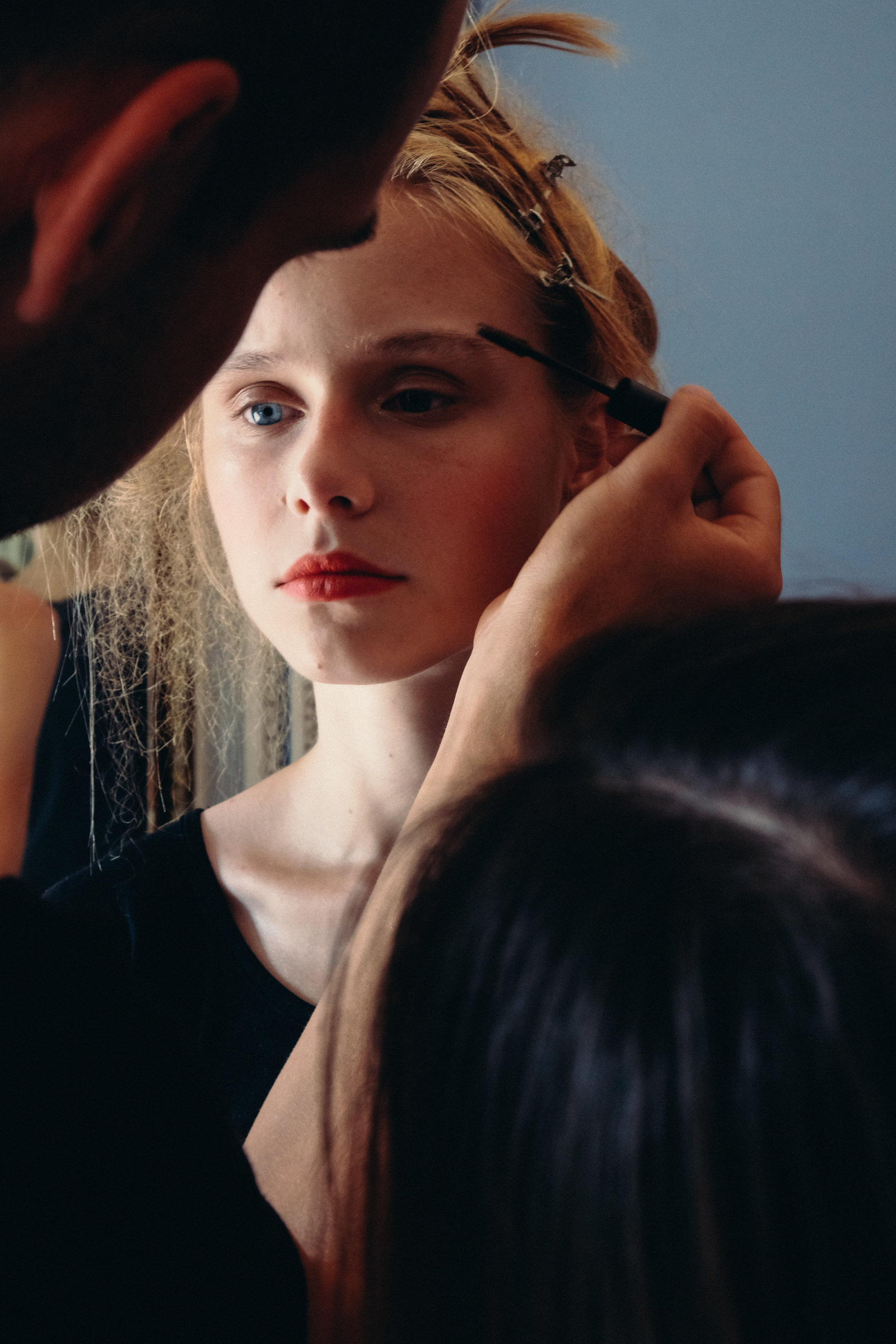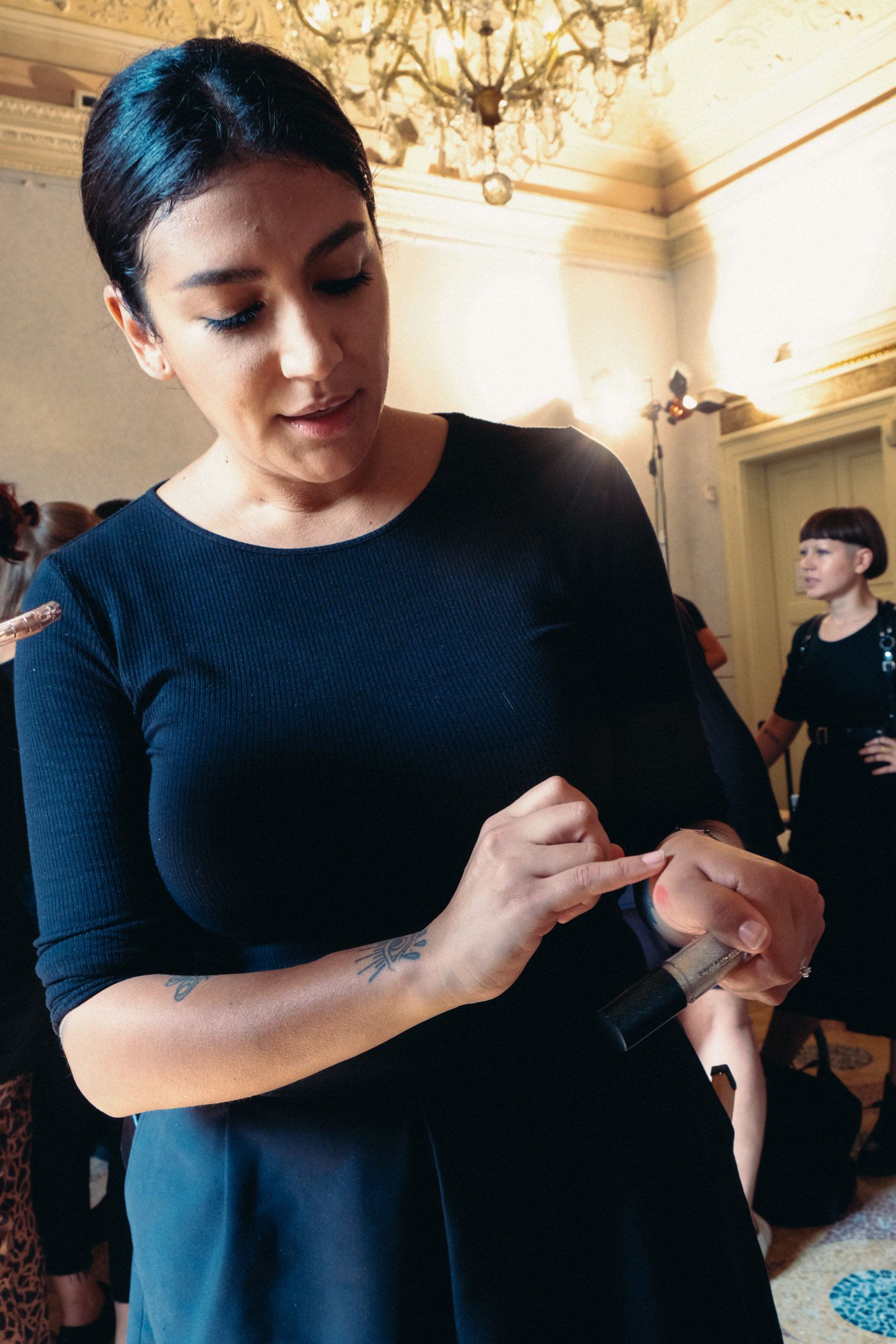 LIPS
A beautiful mix with two of the new powder kiss lipstick in Mandarino and Burned Love. What we did is to use it as a stain. It's not supposed like they are wearing a full-on lipstick, it's powdery and subtle.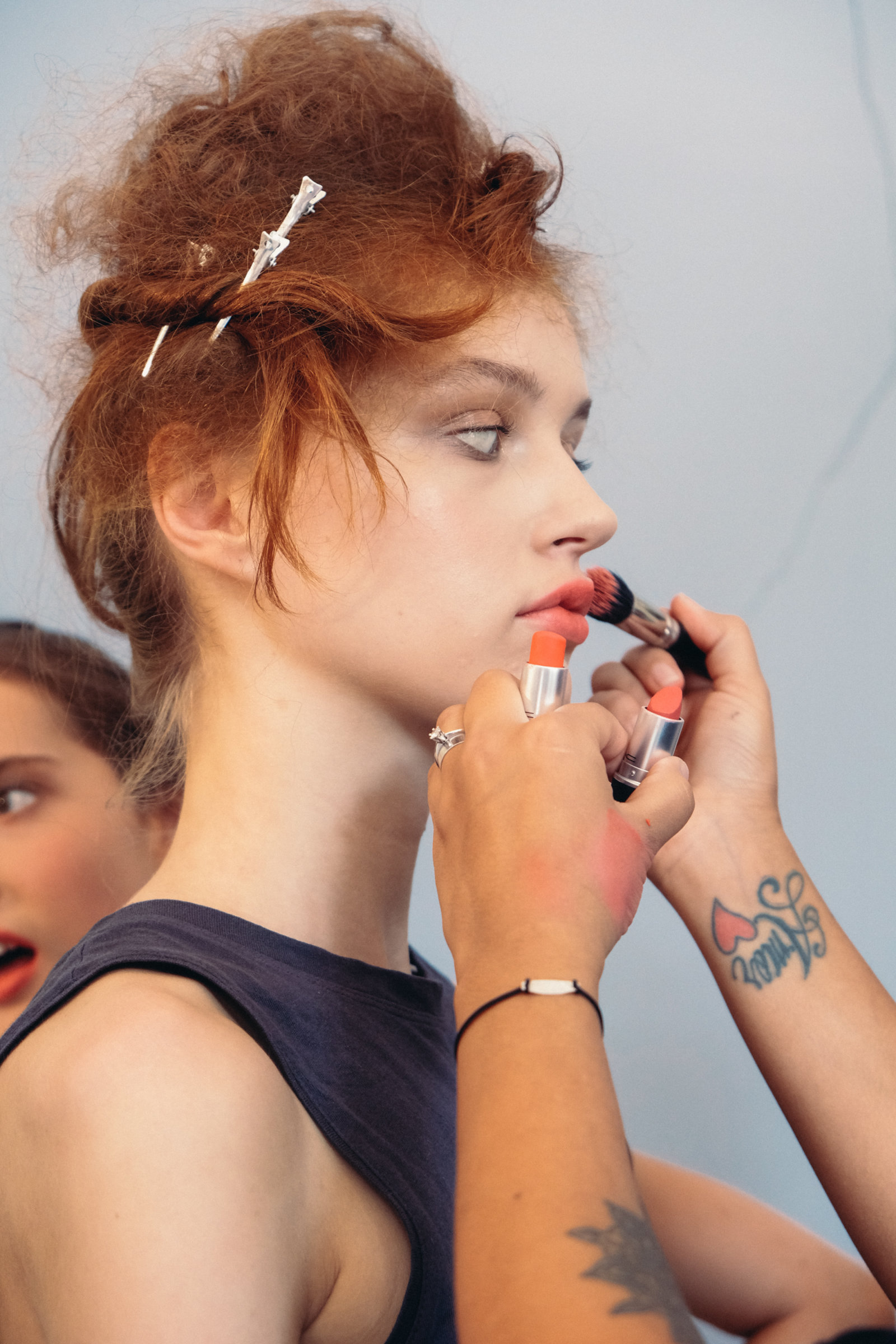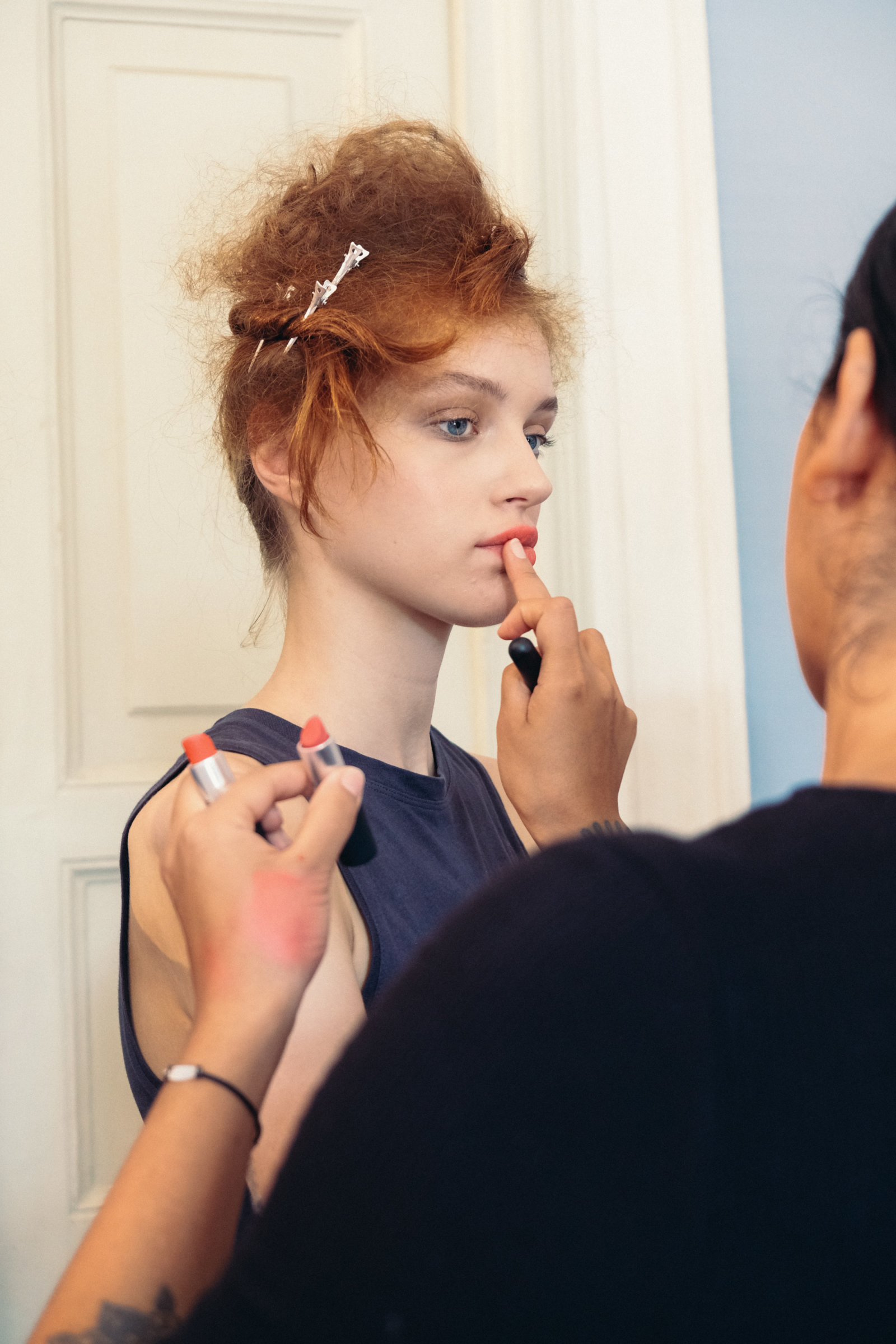 THE BEST PART
My favorite part to do is the glitter, I always try to incorporate something glamorous even though is natural so it's more of a casual Glam: anyone can wear it, and you don't have to wait for the Holiday.
And you don't have to wear it with a gown but with simple sneakers and jeans. Glitter could be the accessory for your face. What I love about this is that you can wear them full or you can just put a little bit on. It's almost like if there is nothing but then the light pass and you see it: 'Oh, it's sparkling.'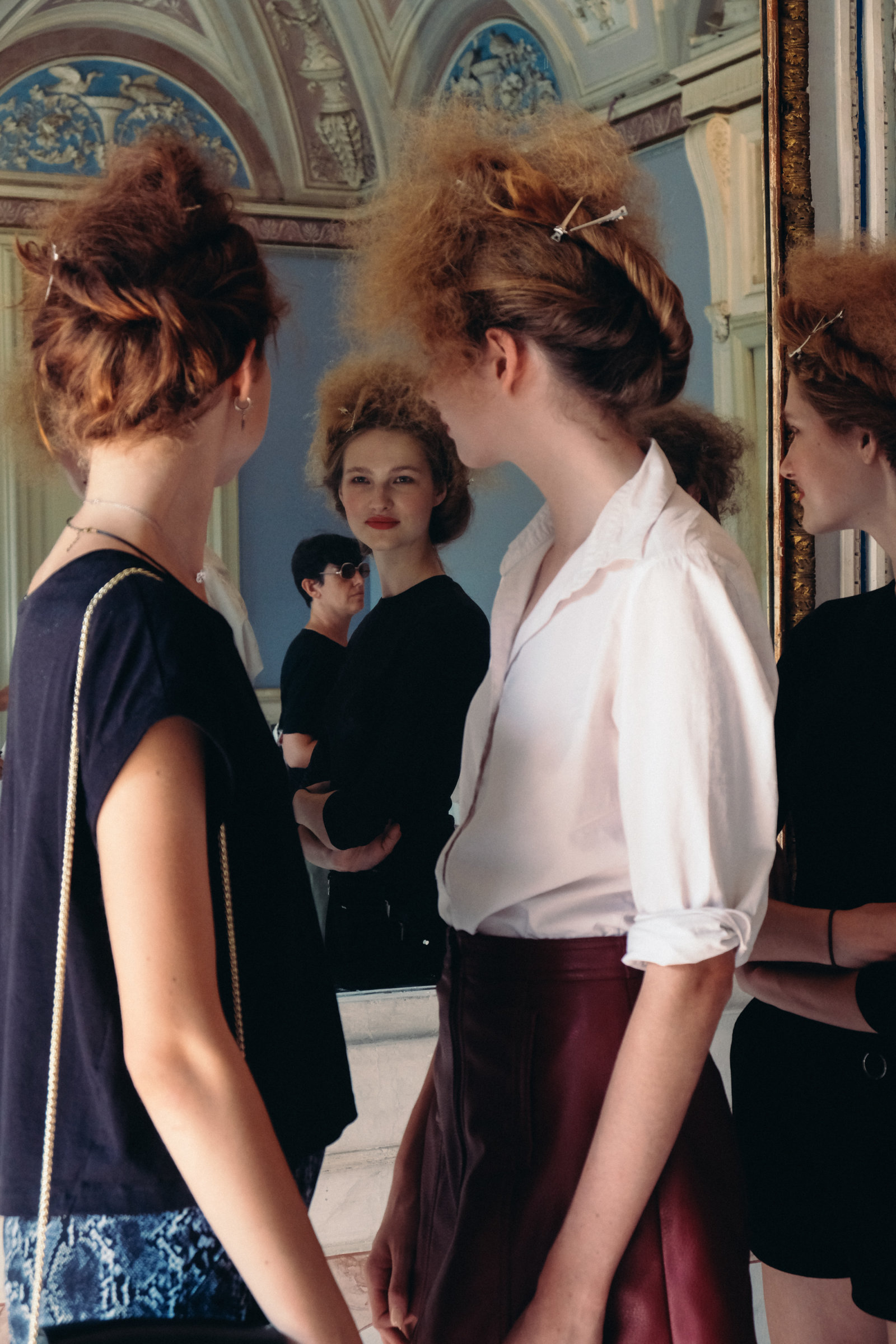 CASUAL GLAM GLITTER
.
.
.
MEETS ALICE IN WONDERLAND
THE WOMAN
This is for every woman, it's a lived-in makeup, it's a real makeup and I feel a lot of the big trends with lips now it's to be casual: you don't have to wear red lipstick to go out for a party, you can just wear red lipstick always and it looks acceptable.
"The big trends with lips now it's to be casual."