INSPIRED BY:
A very beautiful gemstone. This makeup succeeds in combining the dark mauve colors of winter with the vibrant ones of the upcoming spring and it's inspired by the colors of gemstones and jewels, that are precious and shining. The secret is to combine two or three different "jewel tones" and to apply them in a way as if one completed the other. The important thing is to have fun with the colors you choose, yet while paying attention to what colors you choose because the too-much-color effect is around the corner.
For this makeup, we choose a matte green, a metallic lilac and a glittery teal.
THE KEY PRODUCTS:
Deep Nourishing Cream by Elequra, The Soft Fluid Long Wear Foundation by La Mer, Baume Essentiel in Golden Light by Chanel, 24h Brow Setter by Benefit Cosmetics, Ka-Brow in n.2 by Benefit Cosmetics, Cloud Paint in Storm by Glossier, Stylo Ombre et Contour in Contour Brun by Chanel, Eye Color Quad in Photosynthesex by Tom Ford, Eye Color Quad in Daydream by Tom Ford, Stylo Yeux Waterproof in Jungle Green by Chanel, Highliner Glam Glitter Gel Eyeliner in (Gem)Stonen by Marc Jacobs, Roller Lash Mascara by Benefit Cosmetics, Stylo Ombre et Contour in Contour Mauve by Chanel, Rouge Allure Velvet Extrême in Endless by Chanel.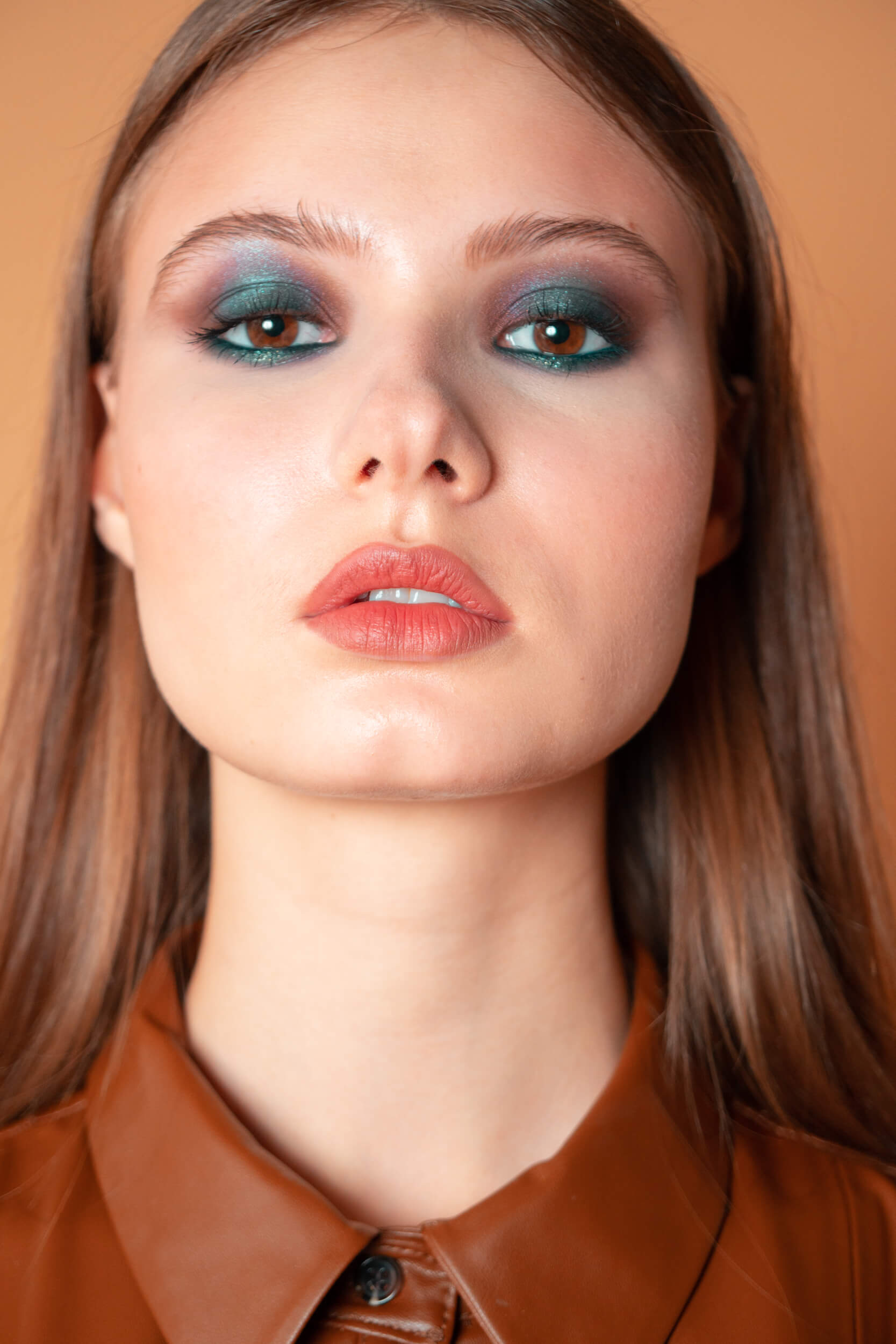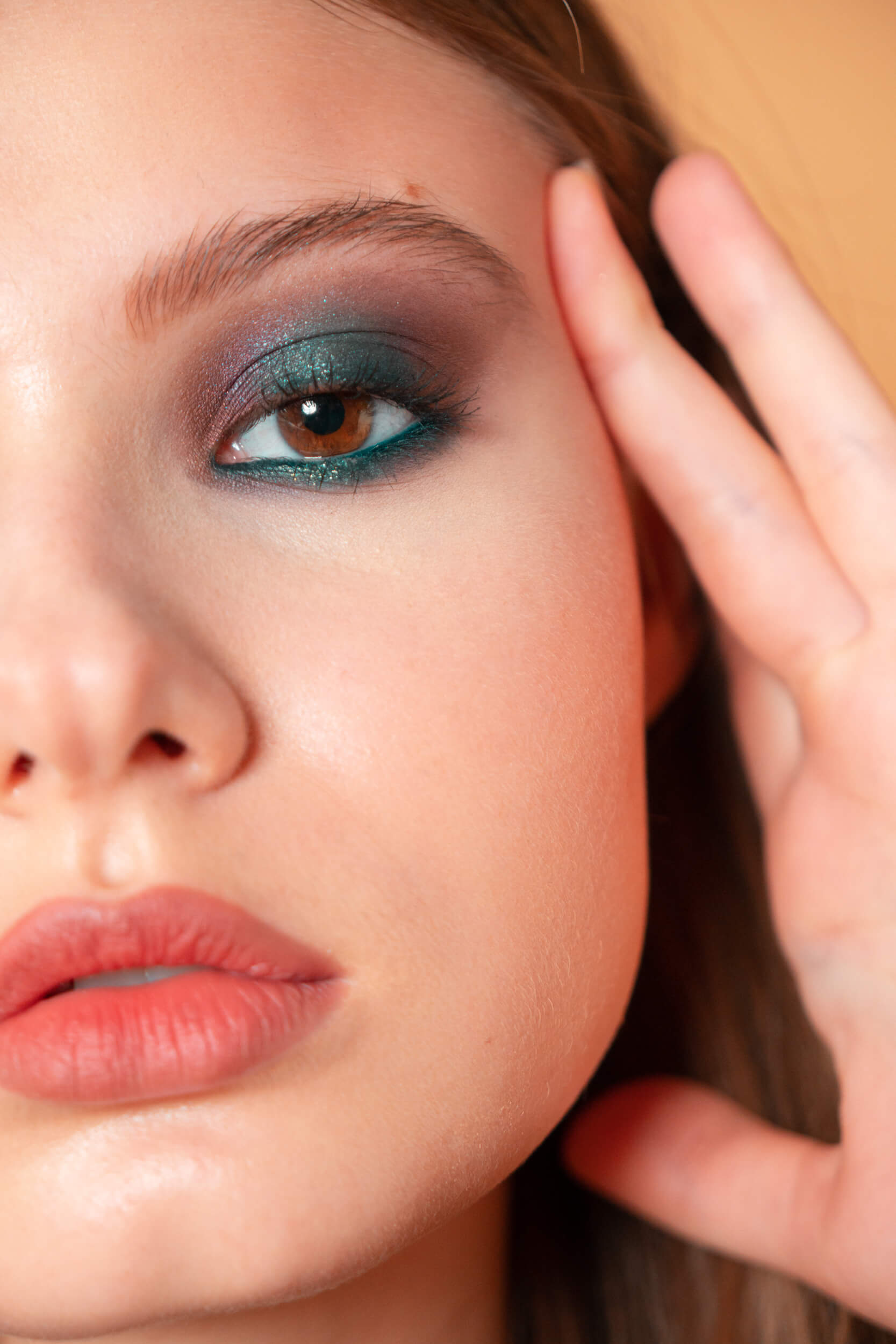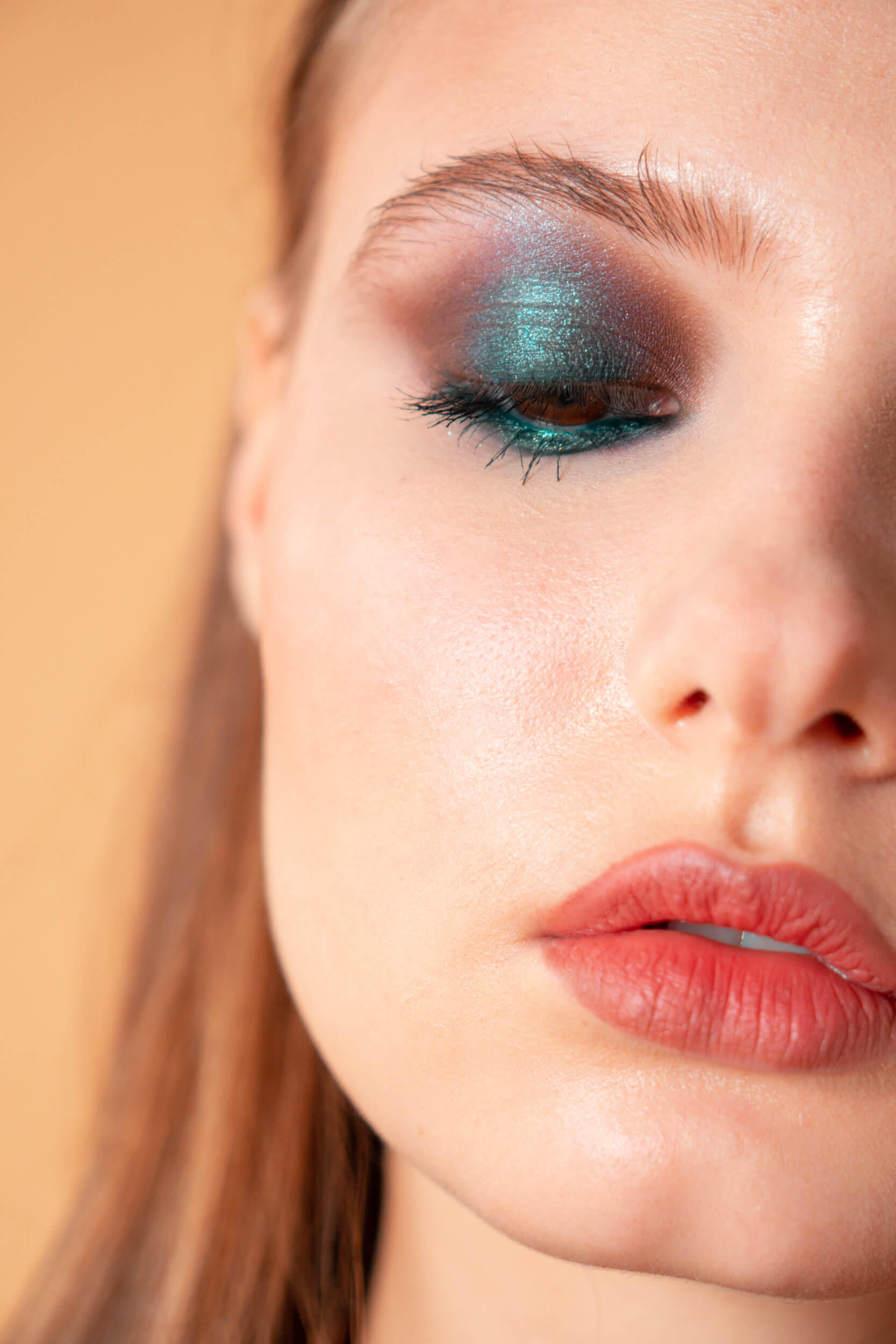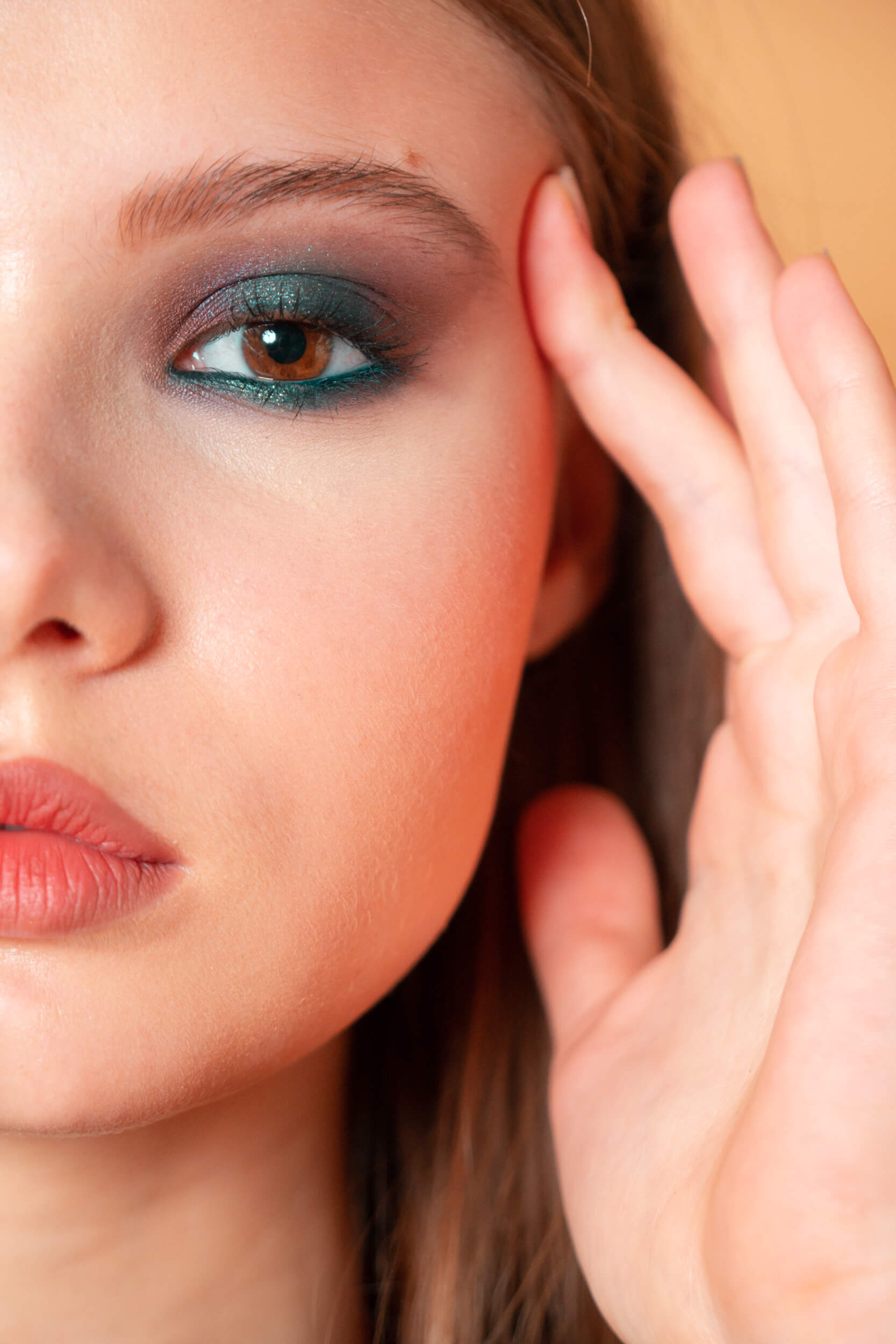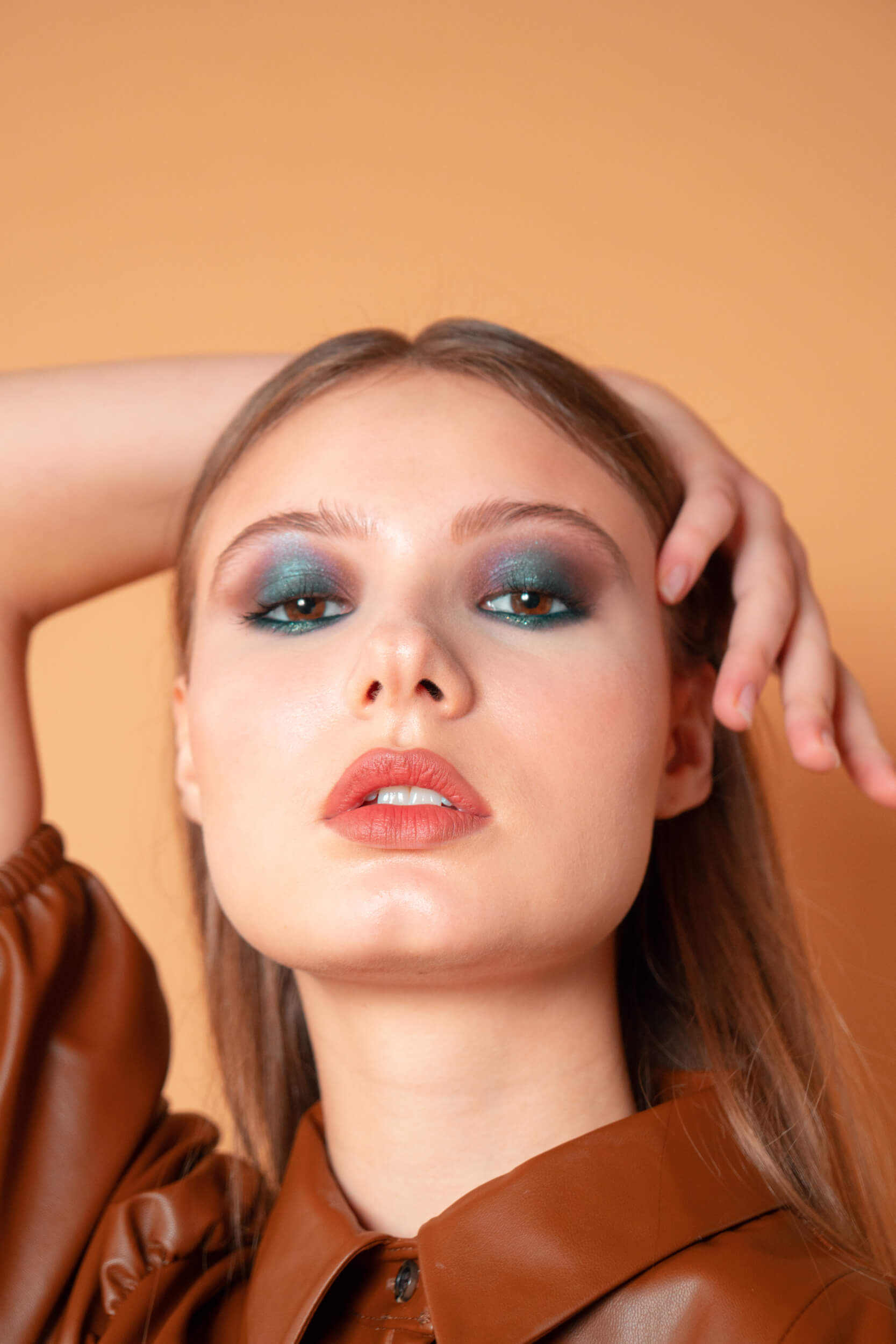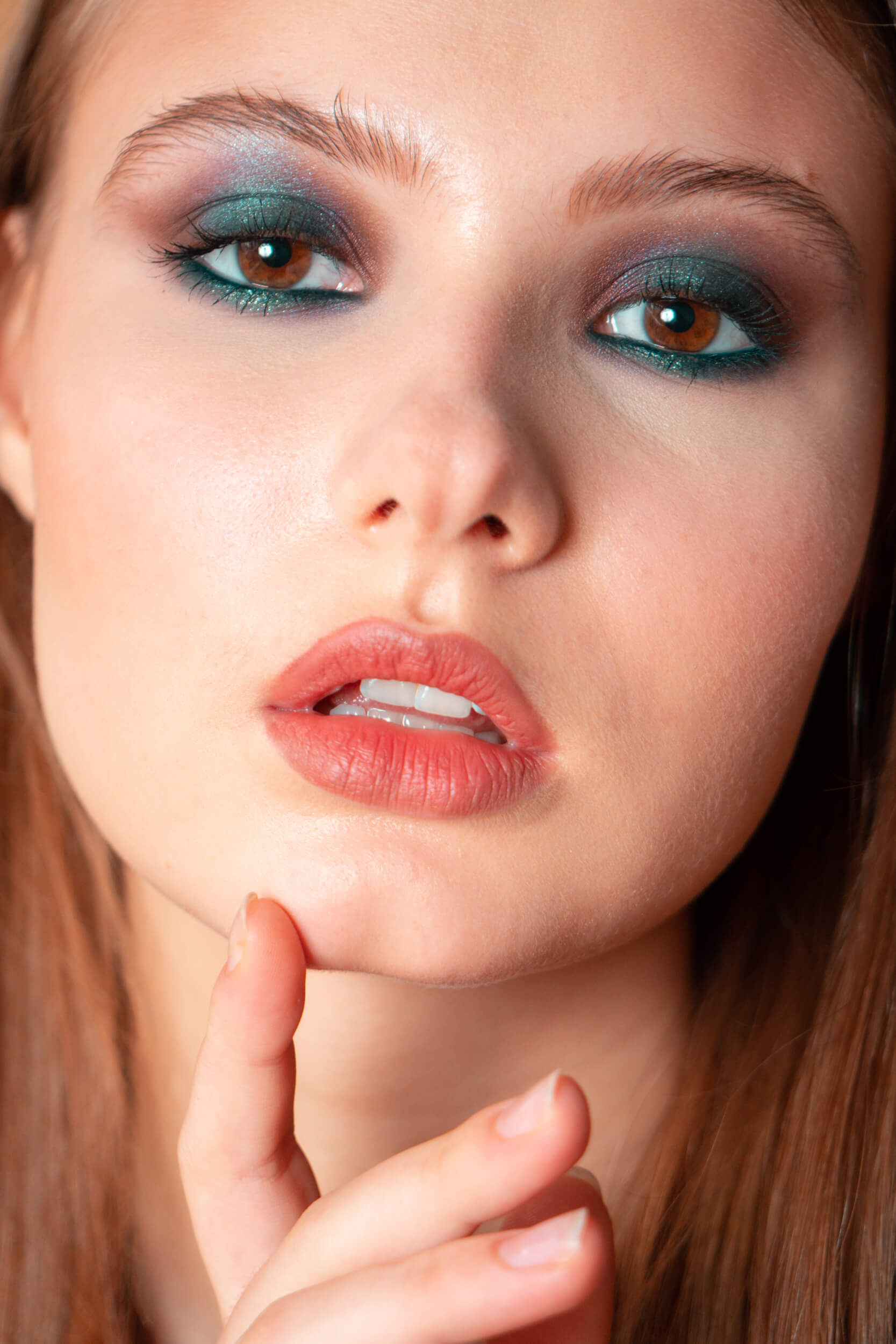 THE TIPS FROM THE ARTIST CHANTAL CIAFFARDINI:
Don't use a waterproof eye-pencil as a base for your eyeshadow when doing this look because it won't smudge as much as you need it to. Always prefer a creamy and blendable texture.

Try to always mix and combine a cold tone with a warmer one. In this way, the makeup will turn out to be fresher and more modern.

Never fear boldness when it comes to makeup.