Imagine it's Friday night and you've just got home (or you've never left, it doesn't matter) after a long and stressful day at work. Finally, you can get comfortable, welcome the "me-time" mindset and begin that long ritual where you'll find peace of mind.
You take off your uncomfortable clothes, put on some loungewear, and light some scented candles (my moments of relaxation are not worthy of being called such without an Aromaterapia candle that spreads its smell in every room. My favorites? Vanilla & Tonka from Madagascar, with a sweet – but not too sweet – and intense scent, that I use during the winter relaxation. During summer, instead, I'd rather light one by Acqua di Parma, maybe Fico D'Amalfi or Mandorlo Di Sicilia).
In my opinion, the perfect time for some relaxing skincare is before taking a shower, or if you are lucky to have a bathtub, before a long, bubbly bath.
Given that, later, one way or another I will wash my hair and body, I start with a pre-shower wrap that I keep in place on damp hair for about one hour/one hour and a half. I usually switch between Argan and Jojoba oils from Satin Naturel on the lengths and, on the scalp, I use Castor oil, known to strengthen brittle hair directly from the roots. If I don't have a lot of time, I don't give up the wrap, butinstead of using oils, I apply one of my favorite pre-wash masks: Vanilla Boost by Pomélo, a nourishing mask with an inebriating scent of vanilla – I like vanilla, by the way – formulated to act well on dry hair and to be kept in place for only 30 minutes.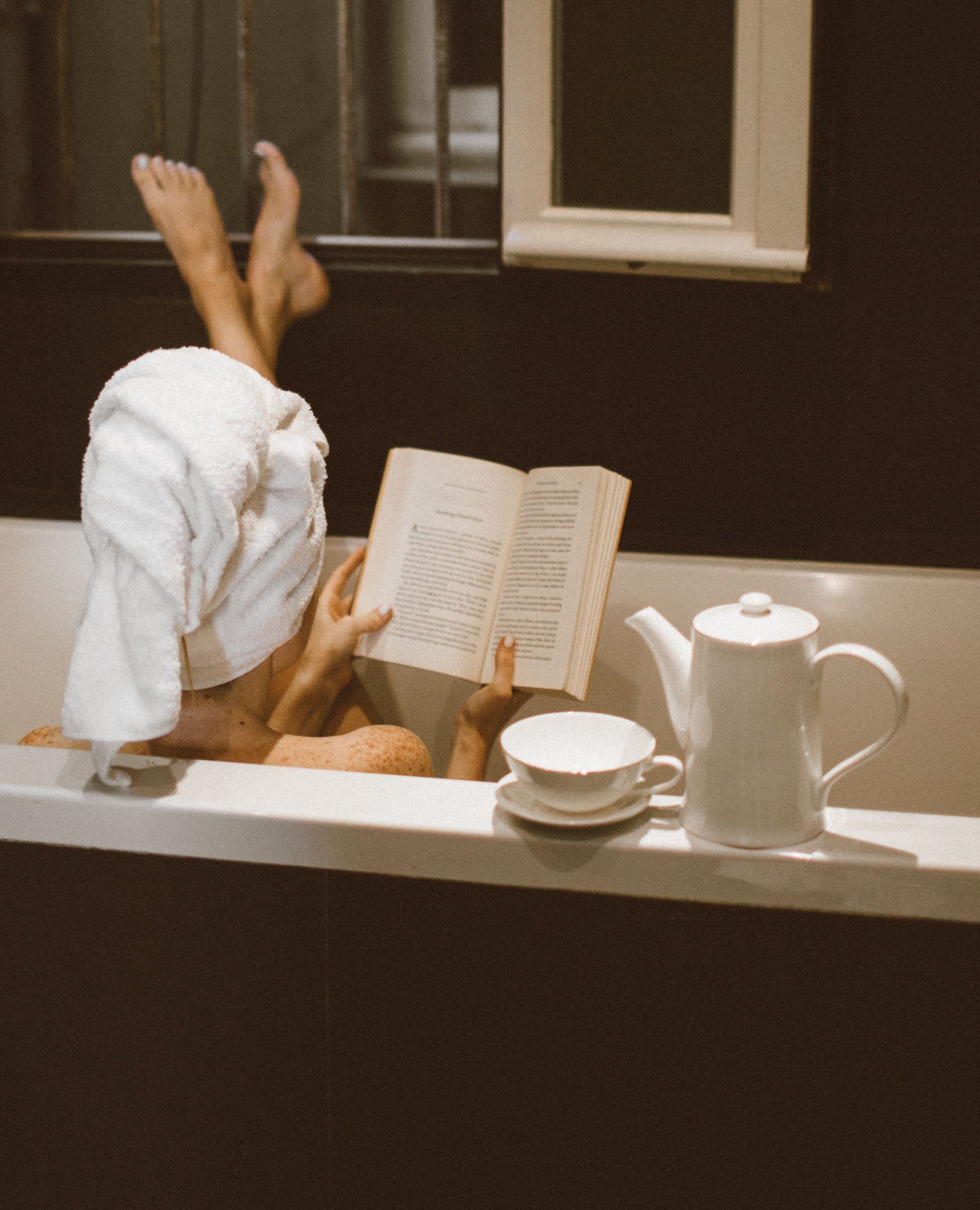 Now, how many of you have done the hair porosity test? No one?
Well, I'll keep it short: if you soak a strand of hair in a glass of water and it stays on the surface, it means that you have low porosity, if it stays in the middle, you have ideal porosity, so your hair can absorb any treatment, if it sinks you have high porosity, which means that your cuticles are open and your hair absorbs more moisture than they can hold, so you should take some protein to balance it all out. For me, the low porosity reigns supreme, so my cuticles are closed and my hair can resist treatments: for this reason, I also use a heating cap (you can buy it from Amazon) which, thanks to the heat it emanates during the exposure time, opens the cuticles and makes the actives better penetrate.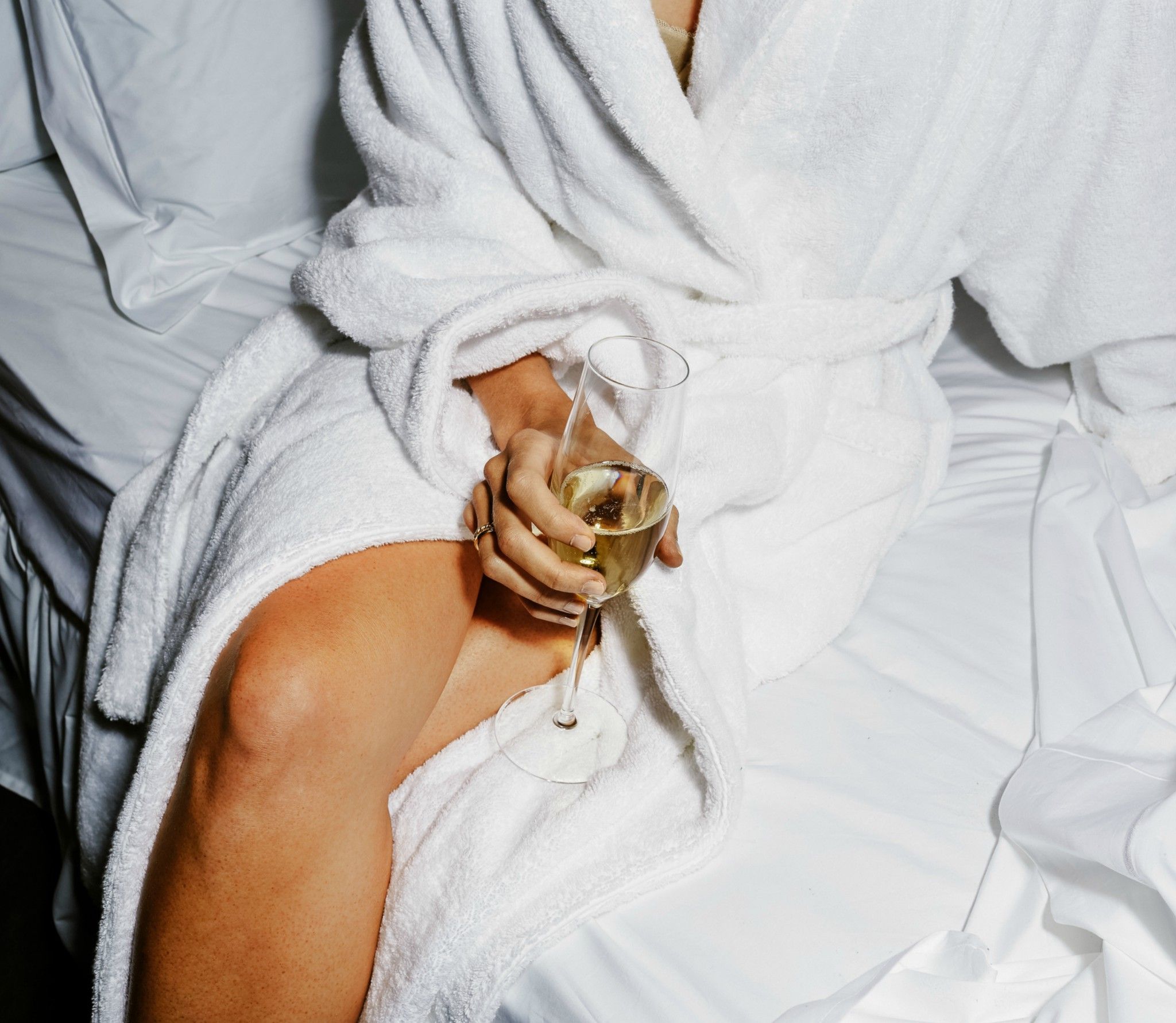 Next, with the looks of a real granny, I like to paint my nails while sipping a nice cup of steaming tea, so that I feel like I'm in a Spa (but you could opt for a nice glass of wine if you prefer).
Recently, with the arrival of Manucurist in Italy, the line of clean, regular nail polishes, and semipermanent ones that contain no "bad ingredients" and are removable with a mild solvent without acetone, I've dabbled in painting my nails with semipermanent nail polishes on my own: with the nail oven, the base and the topcoat, having beautiful nails even without going to the beautician has never been easier, and the result is really remarkable, word of Beauty Editor.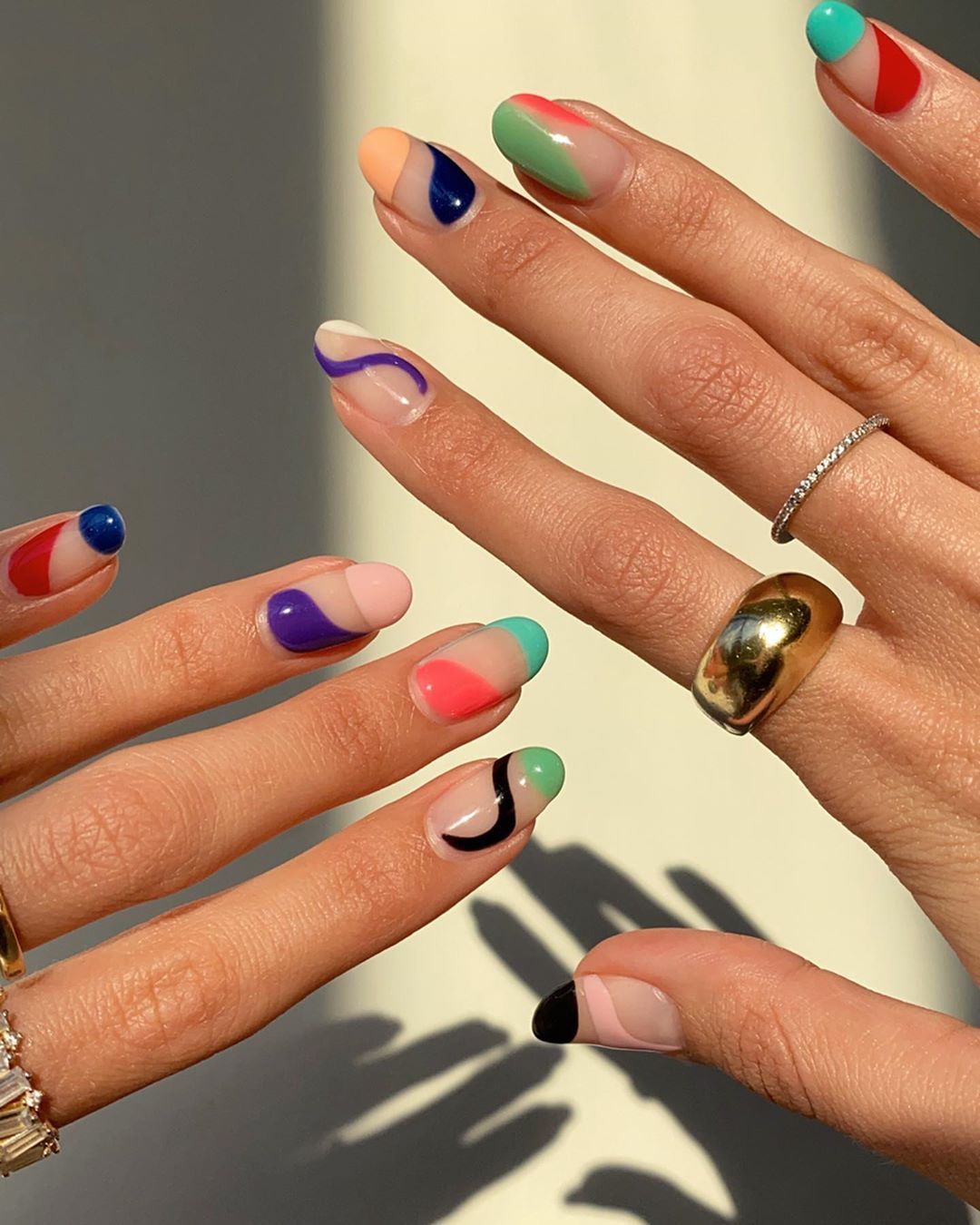 If you've come up to this point, then you are real experts in matter of relaxation (otherwise, you really just have a desperate need for some time for yourselves).
Step 2: the second step is finally the long-awaited shower.
Rinse your hair, proceed with shampoo, hair mask – yep, the mask must be put on before the conditioner in a well-done routine, and yep, I also recommend a second mask to be kept in place for 10 or 15 minutes, performing a different action: if you have already nourished your hair, now use a moisturizing or elasticizing mask as the hazelnut one by Maternatura – and finally conditioner. After the shower, I wrap my hair in a microfiber turban and, after spraying the leave-in Detangling Lotion by Centifolia, made of raspberry vinegar and aloe juice to restore the natural pH of the hair, I move on to my face. Once dried, I apply the liquid crystals of Gyada Cosmetics and the Vanilla Elixir of Pomélo et voilà: fairy hair!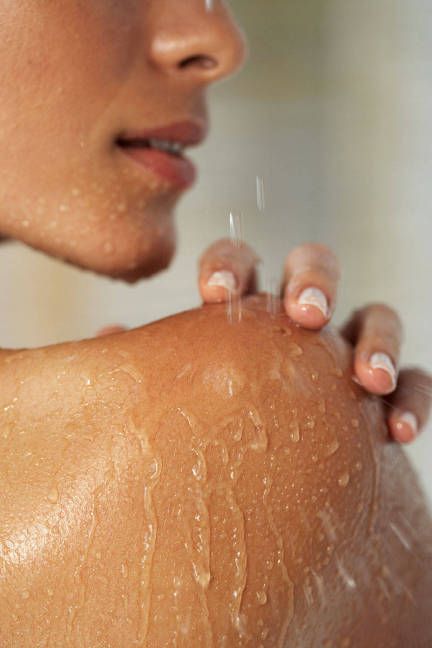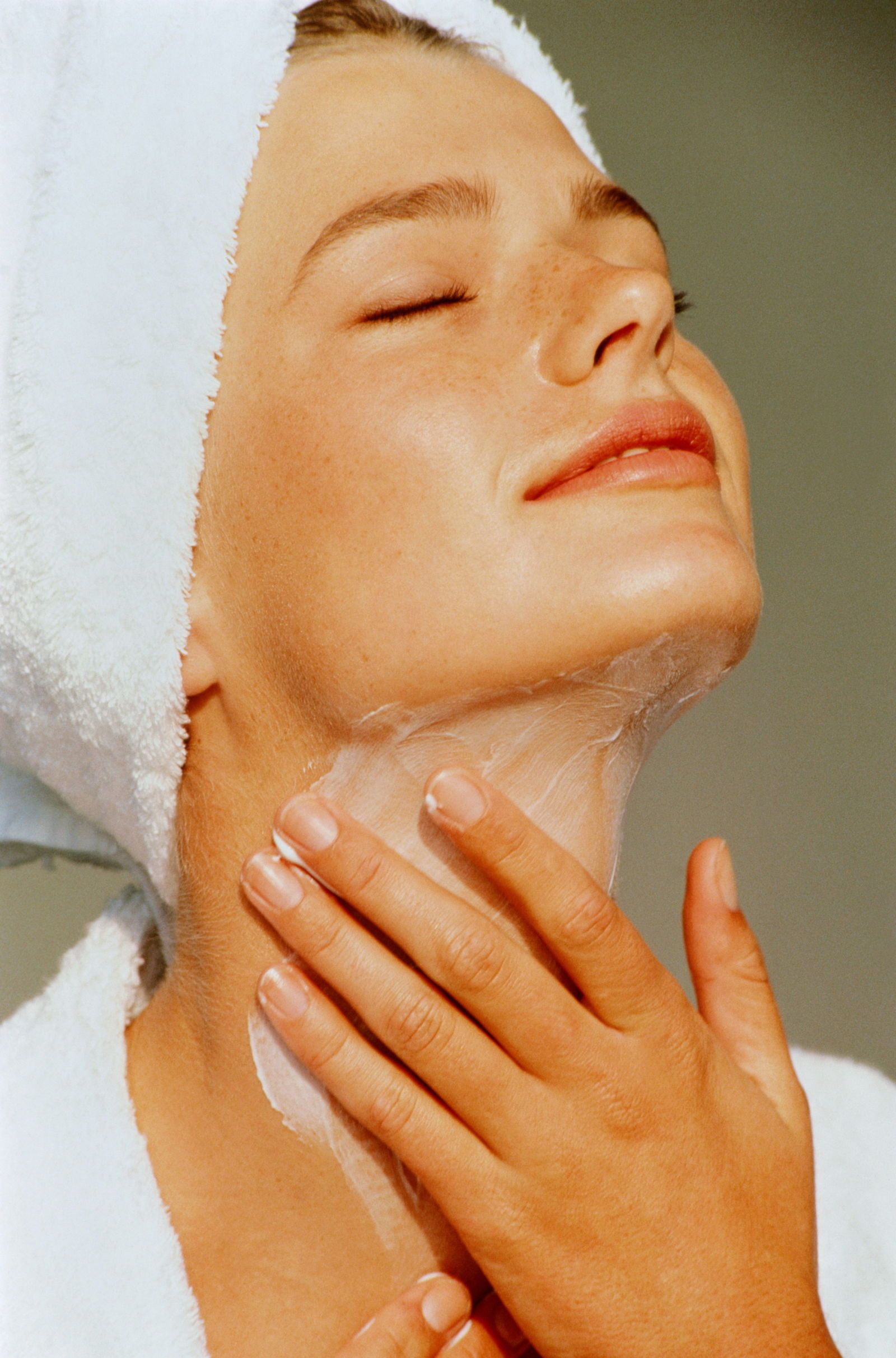 Step 3: in this case, I never say no to a longer and richer skincare routine: I like to apply a combo of hydrating face masks (the Rise & Shine by Honieh Beauty or the Relaxing Oil Mask by Veralab are perfect) to restore hydration after the shower and relieve that annoying sense of "tight skin" due to the steam. Then, I move on to some pampering with the various Boosters of Paula's Choice, the eye contour, a serum, and a moisturizer, and, finally, an oil which, for my dehydrated skin, is an essential healthy touch I don't always have the opportunity to put on if I need to rush out.
My favorites of the moment are the Huile De Soin by On TheWild Side, perfect if you want to strengthen the skin but have a silky, "non-oily" effect, the Vitamin E by Solgar, and the Light Fantastic Cacao and Schisandra Ceramide Facial Oil by Pai Skincare.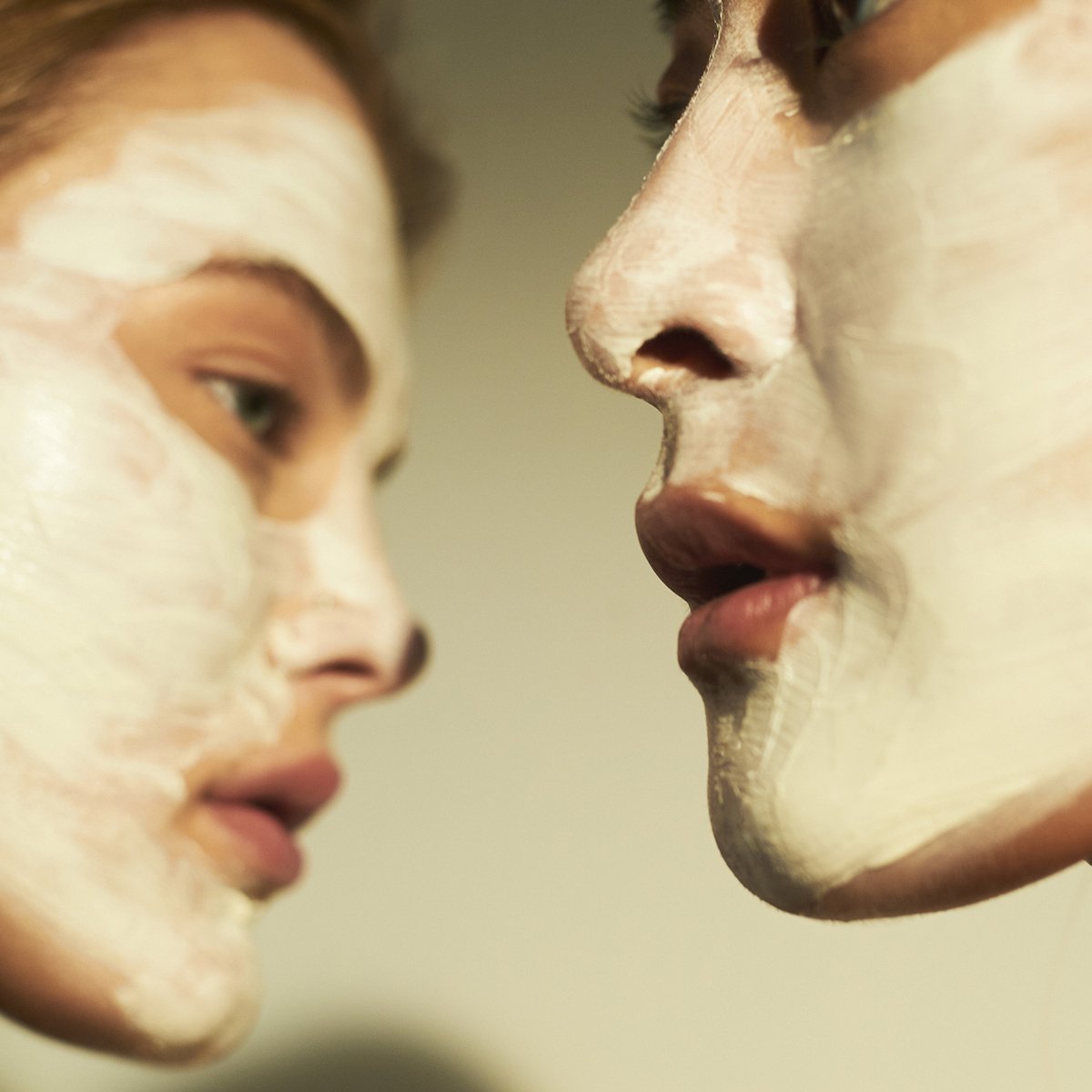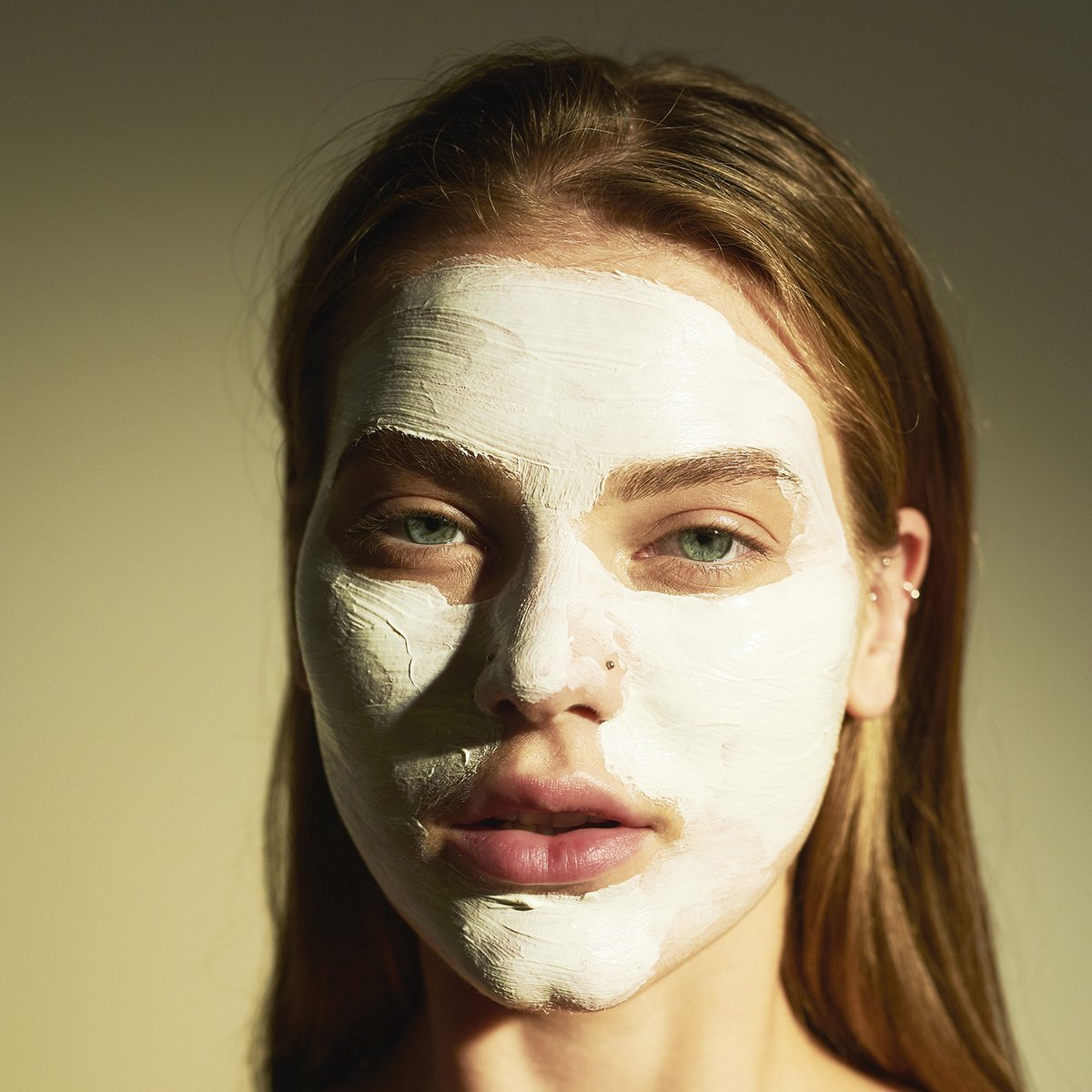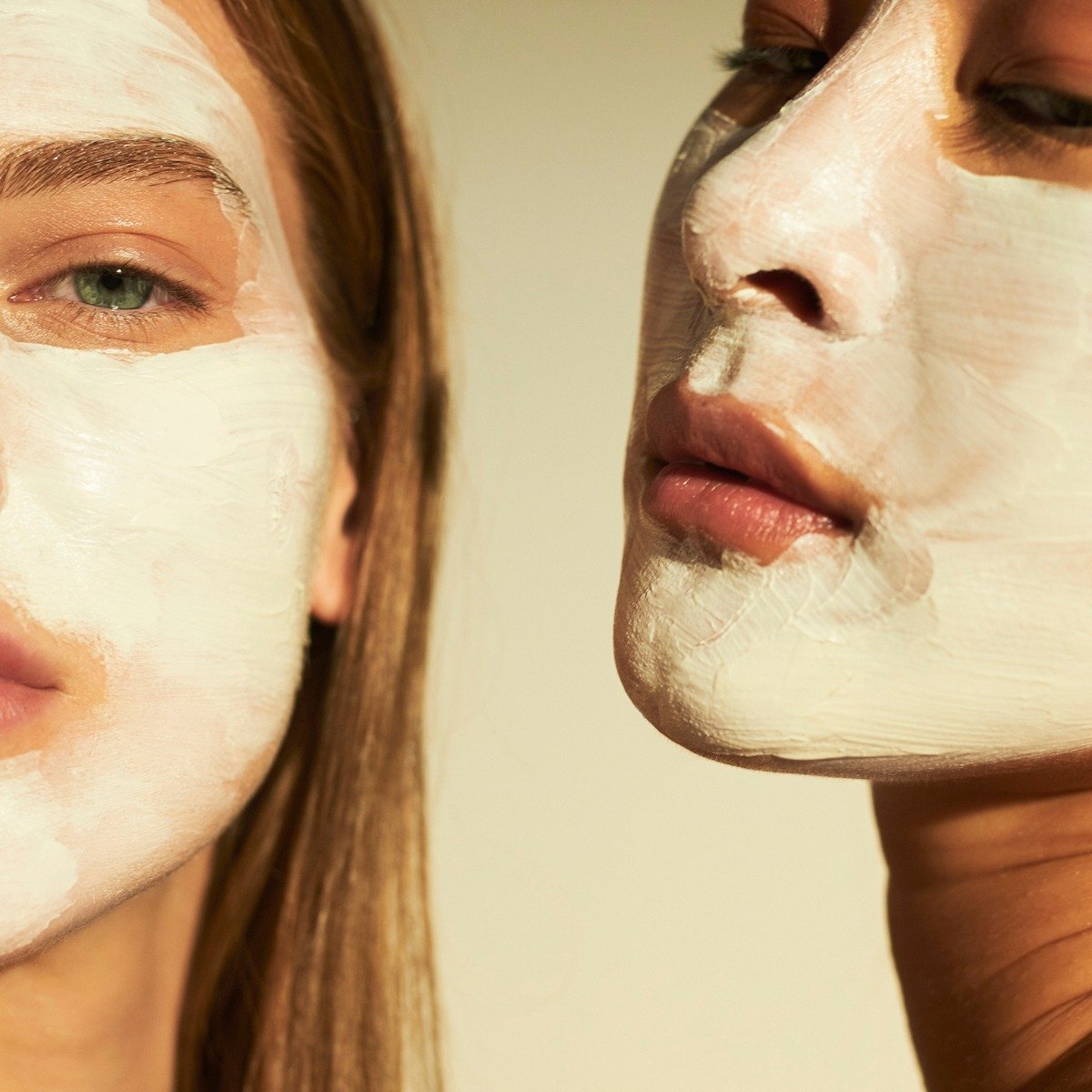 Step 4: don't forget the body.
In the field of body creams, I am a real expert: I have so many drawers filled with those, and I think I have tried about half of the creams on the market, so trust me when I tell you that there is no better feeling than going under the covers and feeling soft and fragrant. Plus, what I look for in a body product is not just the quality(my skin is a bit like the Sahara Desert, so I love the feeling of rich textures that lie on it and leave it soft, not only when applying them, but also the day after, leaving visible results) but also – drum roll – the fragrance. Now, maybe you are not lovers of Eau de Toilettes, because you find them too strong, but how about inundating your blankets and clothes with a light scent that tickles your nose every time you move? Moreover, to me, the smell of body creams must be recognizable, like a perfume: it must be mine, it must remain in the air after every move I make, especially in summer, when we wear fewer layers of clothes, and after a day at the beach it becomes an almost physiological need (at least for me) to hydrate the skin.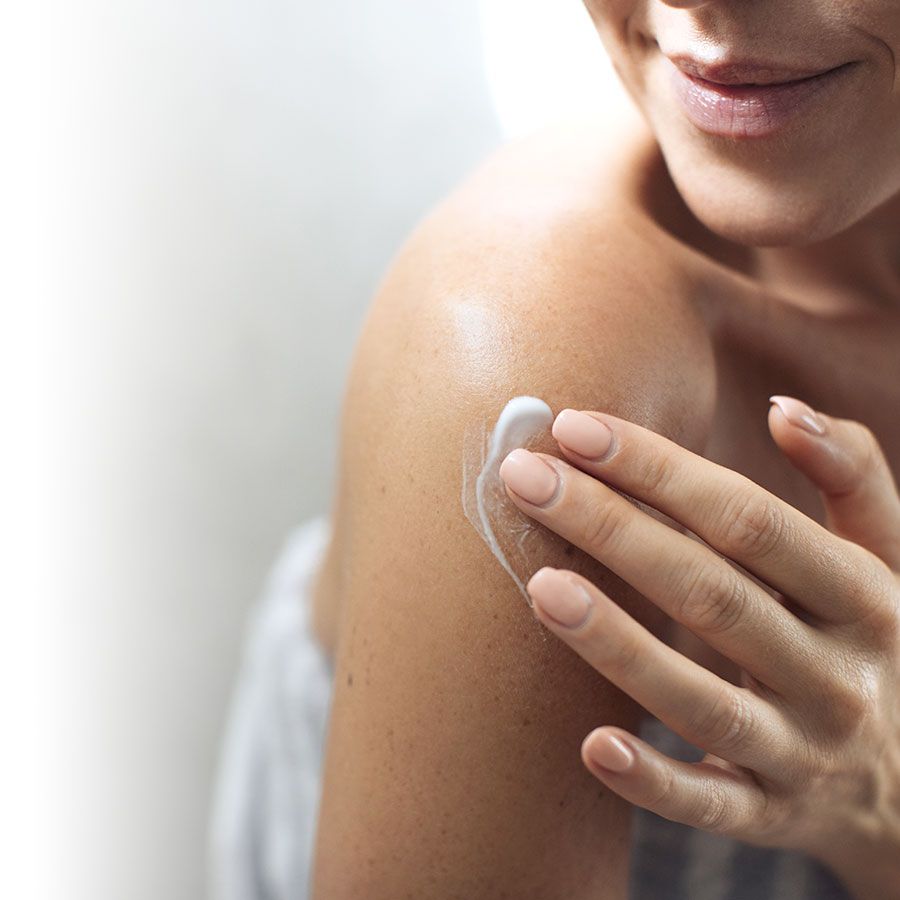 Practically speaking, there are three creams that I use regularly: the Xemose of Uriage, which is suitable for skins prone to atopic dermatitis, which works very well even if you have ultra-sensitive and dry skin. It really moisturizes a lot, its texture is buttery, velvety but light and, despite leaving a slightly greasy film on for a few minutes, it is absorbed immediately. Its scent is not so intense, but if I had to compare it with something, I would say… freshly hung laundry!  It is also a cream "for emergencies," when my skin asks for help and needs a boost of nourishment and hydration. My number two choice, instead, is the Magic Touch by Veralab, a lighter body cream with hyper-rapid absorption, which is also silky, so it leaves the skin soft and smooth as silk (I'm not joking); it tastes like cotton candy – of a not-too-sweet kind – with notes of coconut which make me think of a beautiful beach and imagine myself there, drinking cocktails with the sound of waves in the background.
Ps: The scent lasts for about a whole night and is very intense, so you can also use it in the place of r perfume if you have to go out… But back to relaxation. My number three body cream is Alkemilla Mandorloil. It is an almond oil that comes in about 10 different fragrances according to your tastes (I use the one with Frangipanenero or Blue Vanilla, but there is also Rose, Peach, and others). It is dense, it leaves the skin bright and I like to use it in winter, as it's very rich.
Step 5: some well-deserved rest.
Now that you're all perfumed, you've done your skincare, you've dried your hair, your nails are in order, I'd say it's time to go to bed.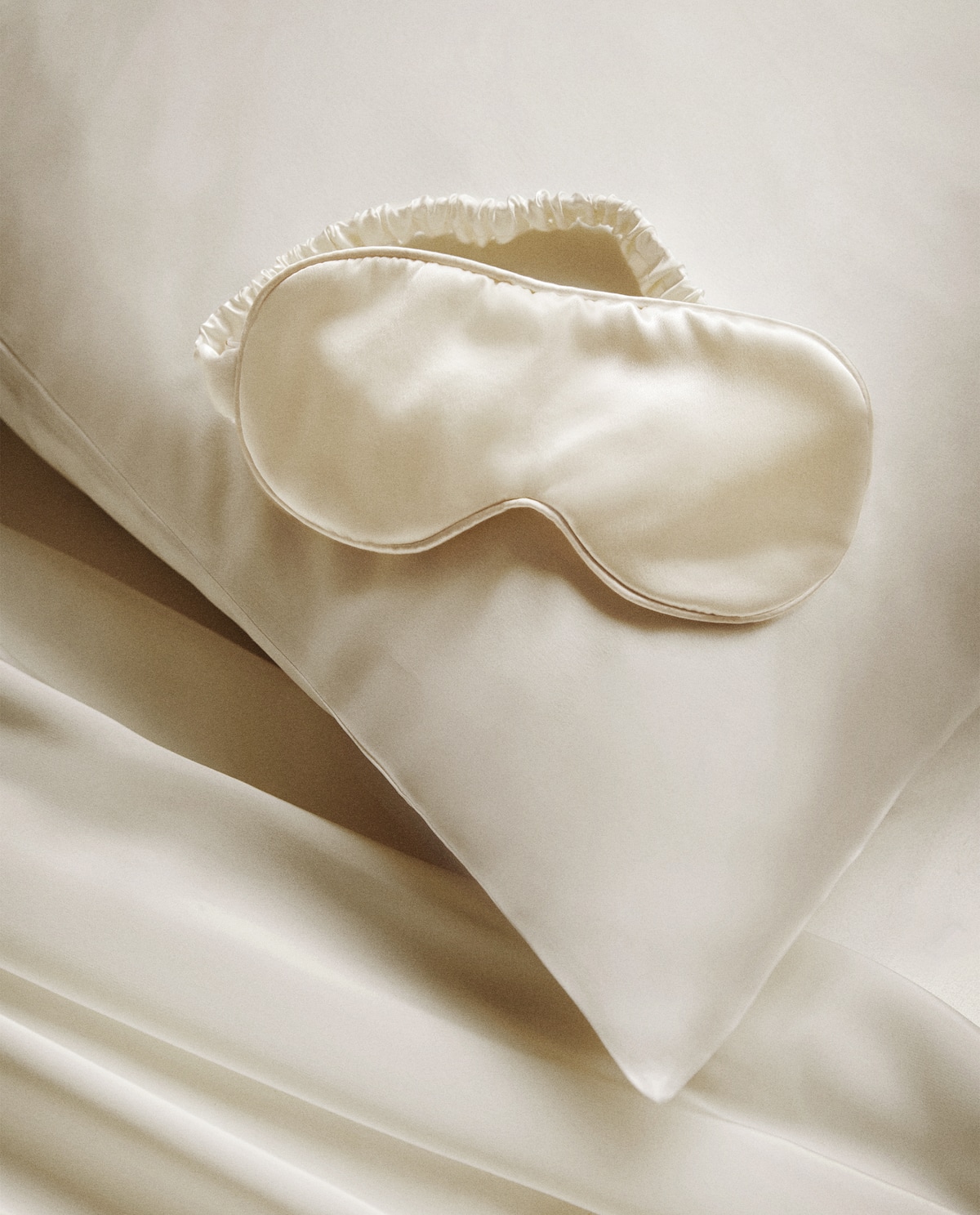 Can't-miss must-haves to end the evening in beauty?
A silk or satin pajama, a relaxing spray to spray on the pillow to help us sleep better (I really like Coccole di Serenità by L'Occitane, which contains essential oil of Lavender, sweet orange, and Geranium), a silk scrunchie to tie your hair without ruining it and a nice book to read (or, why not, a good TV series on Netflix)!
Plus, just before I go to sleep, I always put on my eyes a silk sleeping mask, which makes me feel like a little Hollywood diva and a little Audrey Hepburn in "Breakfast At Tiffany's": in Mango stores, you can find some of those in 100% very beautiful silk, also in special colors such as brick red or indigo blue.
And now… it's time to close your eyes.
Goodnight!