By now you know that creativity and originality are our "weak spots" and we are very much proud of them. And when it comes to the makeup artists we fall head over hills for, those spots are always there, this is why we couldn't but start following the work of Shayna Goldberg from the times at Into the Gloss. What first caught our attention was her unique way of adding to a natural look where radiant skin comes first, a touch of something more, like a touch of color (and fun) whether it was in the form of small colored dots or a game of lines.
Of course, we wanted to meet her and so we did. At her place in New York, she showed us her beauty and skincare must-haves and unveiled a few secrets on how to best use colors which in case it wasn't clear, she loves!
What's your earliest beauty memory?
I grew up dancing. And you know those memories that they tell you that you hear so often, but you don't actually remember them? This is about hair rather than makeup: I went out on stage when I was 3 years old for one of my dance recitals with a hair tie on my wrist because I was so stubborn about doing my own hair and having control over my beauty that I wouldn't let anybody take my black tie off my wrist. And I was in my little pink tutu and there is a video of me with my black hair tie on my wrist. I was so little when I started doing my own makeup that I couldn't let anyone else do it. It was like my favorite part of getting ready. Other people started asking me to do it.
What did you study in Milan?
I studied fashion design and pattern making. I had studied in LA fashion design, I continued in Milan and then I moved to New York and finished with textile development. I was then apprenticing men's tailor and doing bespoke man suiting and I had worked in makeup while I was in college and had always continued it on the side. I just decided while I was doing this that I was going to try and make money in New York by doing makeup and that was the only thing that was really working. When it happens, you have to let it happen, you know.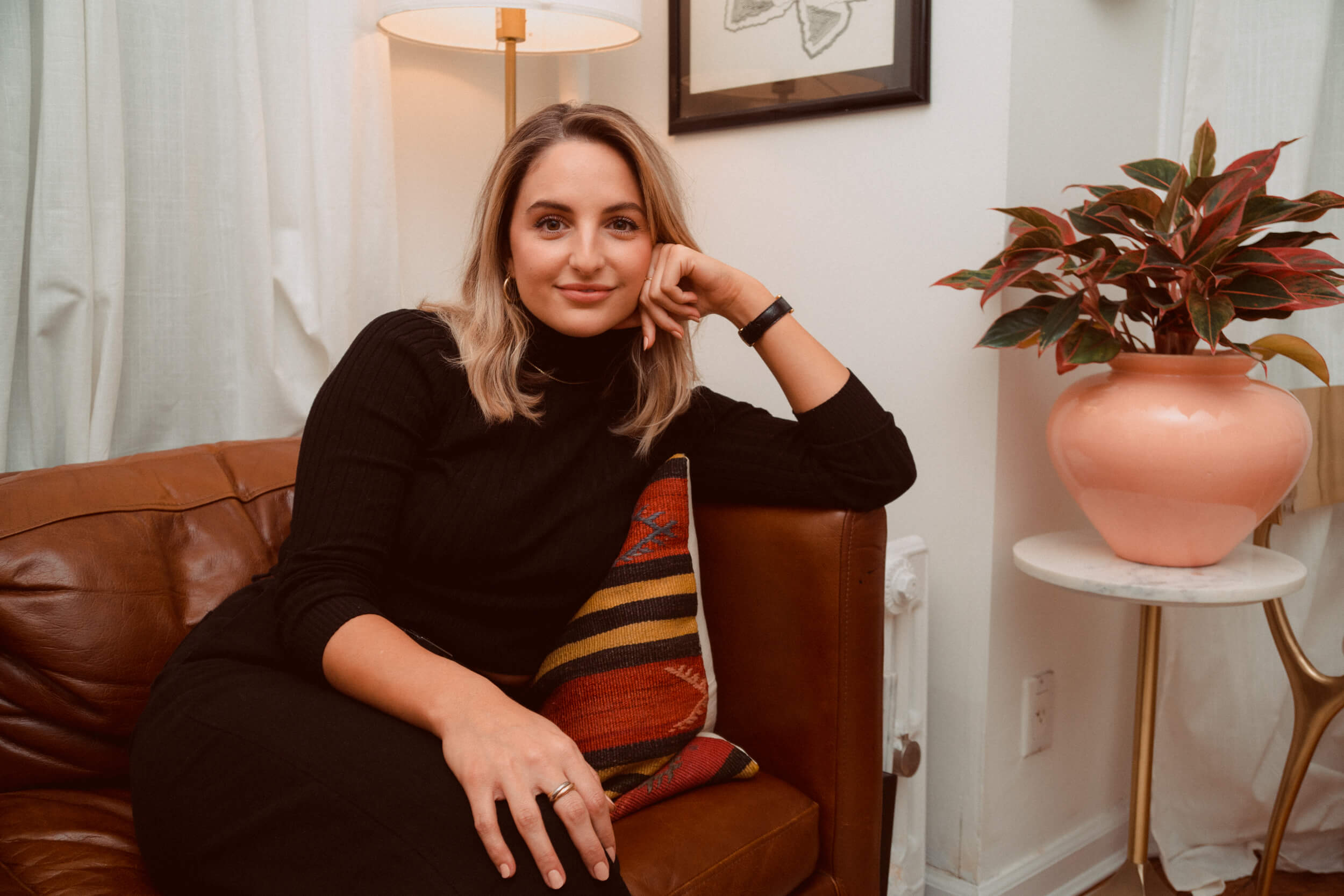 "I just decided […] that I was going to try and make money in New York by doing makeup and that was the only thing that was really working. When it happens, you have to let it happen, you know."
What is the first thing that you do when you wake up and the last when you go to bed? 
I have a sleeping mask that I use quite often by Omorovicza – they're from Budapest – it's a nice thick cream. I put on a heavy layer after I am done with my nighttime routine and then I sleep in it. Half of it it's on my pillowcase but…it's worth it! I don't cleanse my face in the morning when I wake up, I just use a floral micellar water. I was told not to cleanse in the morning because you apply so much product overnight and your skin has just absorbed everything, so I wake up, I open up my pores with warm water, and just take a cotton pad with micellar water on it and you just cleanse off what's in excess and then continue with my daily routine.
What's your favorite facial? Because I know in New York it's a big thing. 
It is indeed, and a lot of people are very loyal to their facialist and I do two different things: Claudia does my laser which is called Bare Body Laser. She does my eye peel, which is a light treatment, and laser. I've done clear&brilliant. And more focused lasers for like pigment or texture or acne or like redness. And laser hair removal too. And for my facial, Sophia is wonderful. Her independent business is new, but she has been doing this forever in New York, uptown, treating lots of A-list celebrities and I think she must have the most loyal followers. She does the best extractions and cleanses out everything and I think that in New York especially but for most cities too, everybody should do it at least once a month, clean out their skin professionally.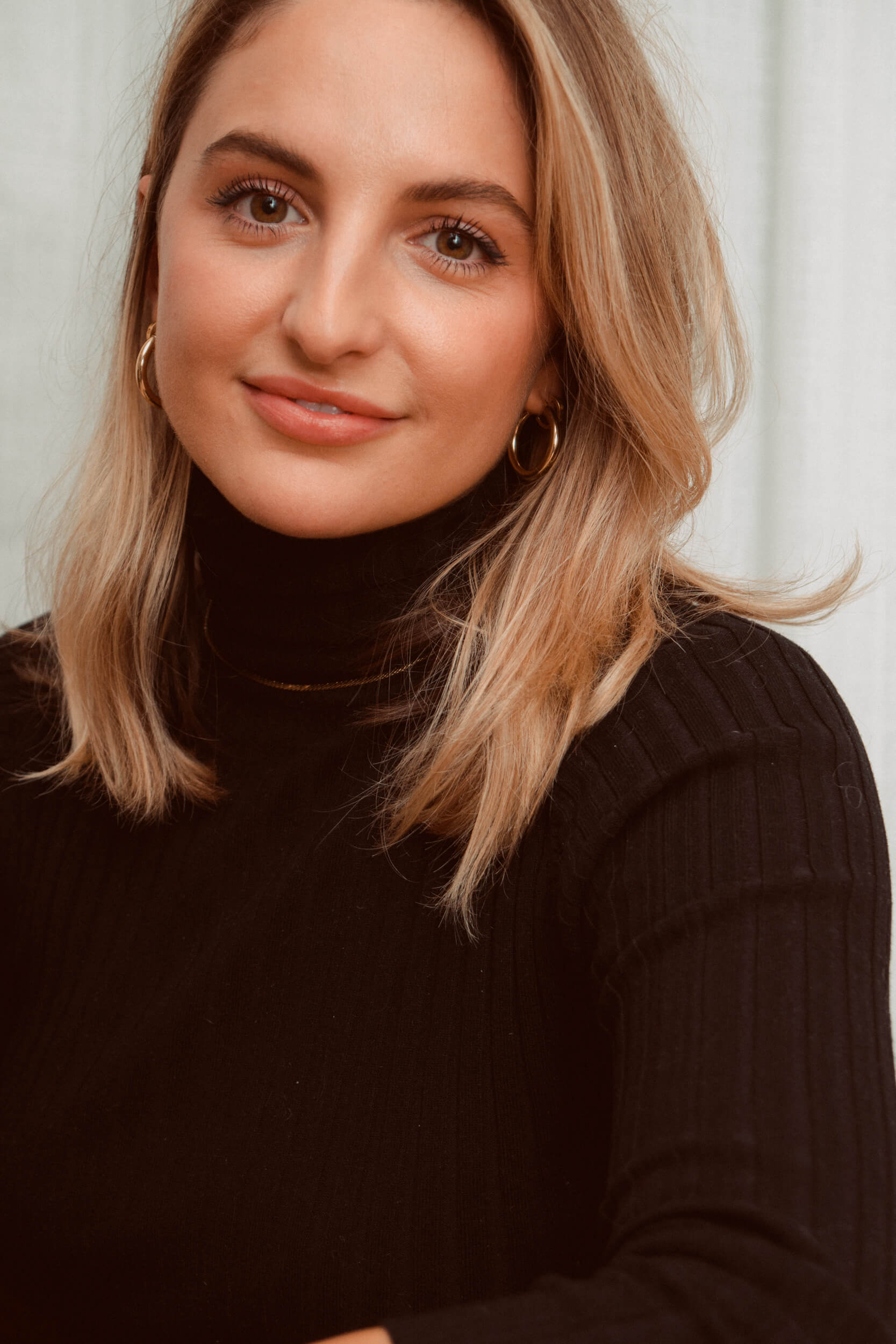 It's very hard to find someone to trust. The last time I did it, it was horrible. In the days after I had breakouts all over, I don't know why. It hurt so much. 
You should never be in pain from a facial, for sure.
The first time I saw her she made it very clear to me that I should not have any downtime and I should never walk out of a facial red. Your face shouldn't be bright red. Sometimes people have a more tendency to be red if they are more sensitive to it. But I don't.
What does "feeling comfortable in your own skin" mean to you?
Honestly, I don't wear very much makeup. In a beauty sense, it's more internal than it is external. The beauty product should just supplement how I feel internally. So, I feel my most comfortable when I am well-rested, and I've been eating well. My body tells me when I'm not doing something right: I am so sensitive if I hadn't had enough sleep or I am eating a lot of sugar or things that result in inflammation, internally. My body responds quickly, my emotions, everything. And it shows on your face with acne, etc.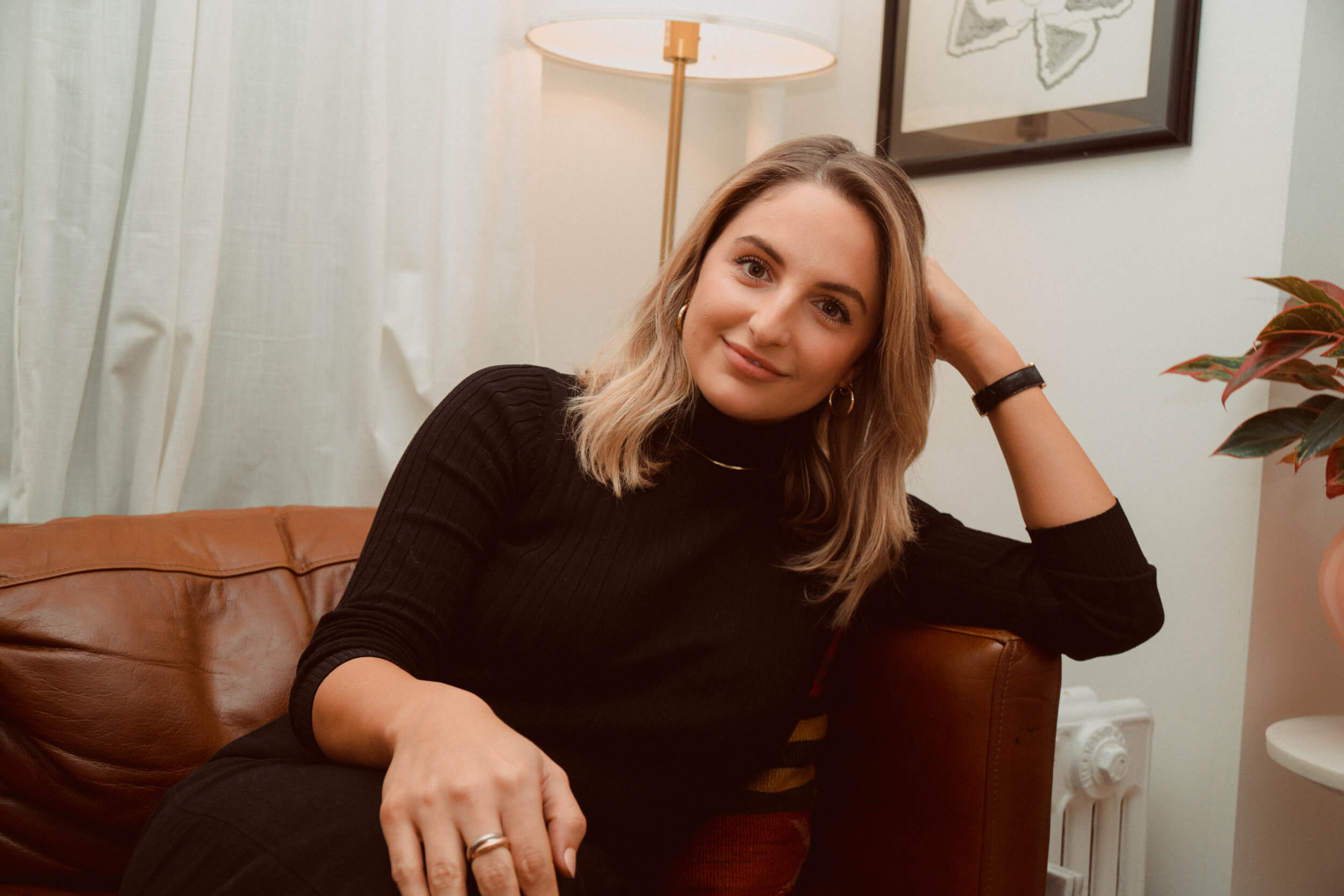 What would you say is your go-to beauty look? The one you do every day, every morning. 
Most of the time I am not wearing makeup. But, usually, my go-to look is sunscreen, maybe mascara and then for my go-to on other people, when somebody asks me for a clean look, I do everything very natural and dewy like your skin looks like skin. If I have to cover, I cover what I need to. And always blush across the bridge and high over the cheeks and then the brow bone, always. And maybe a little bit of mascara and a baseline on the base of the lash. Just like a healthy glow. Like you've seen the sun.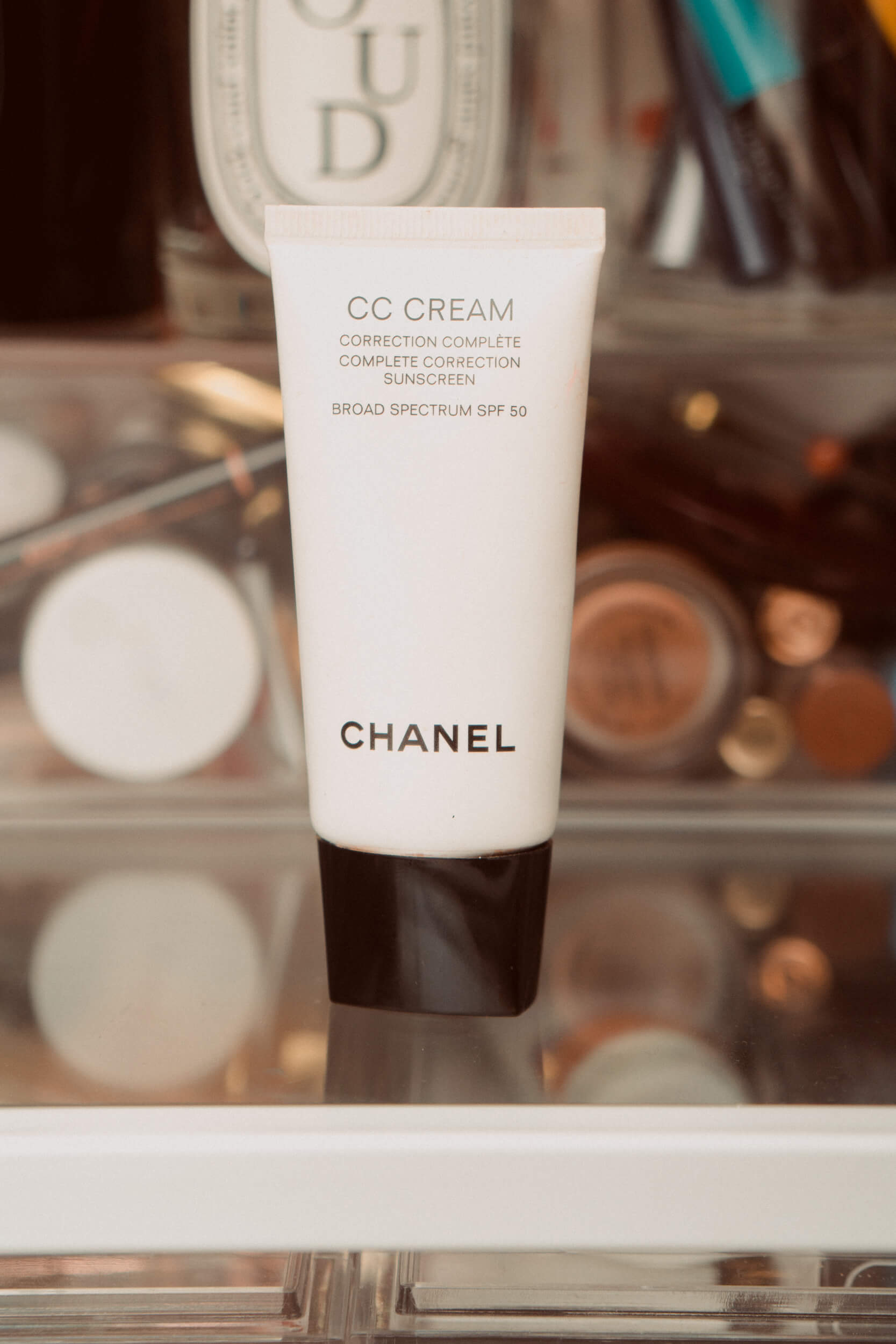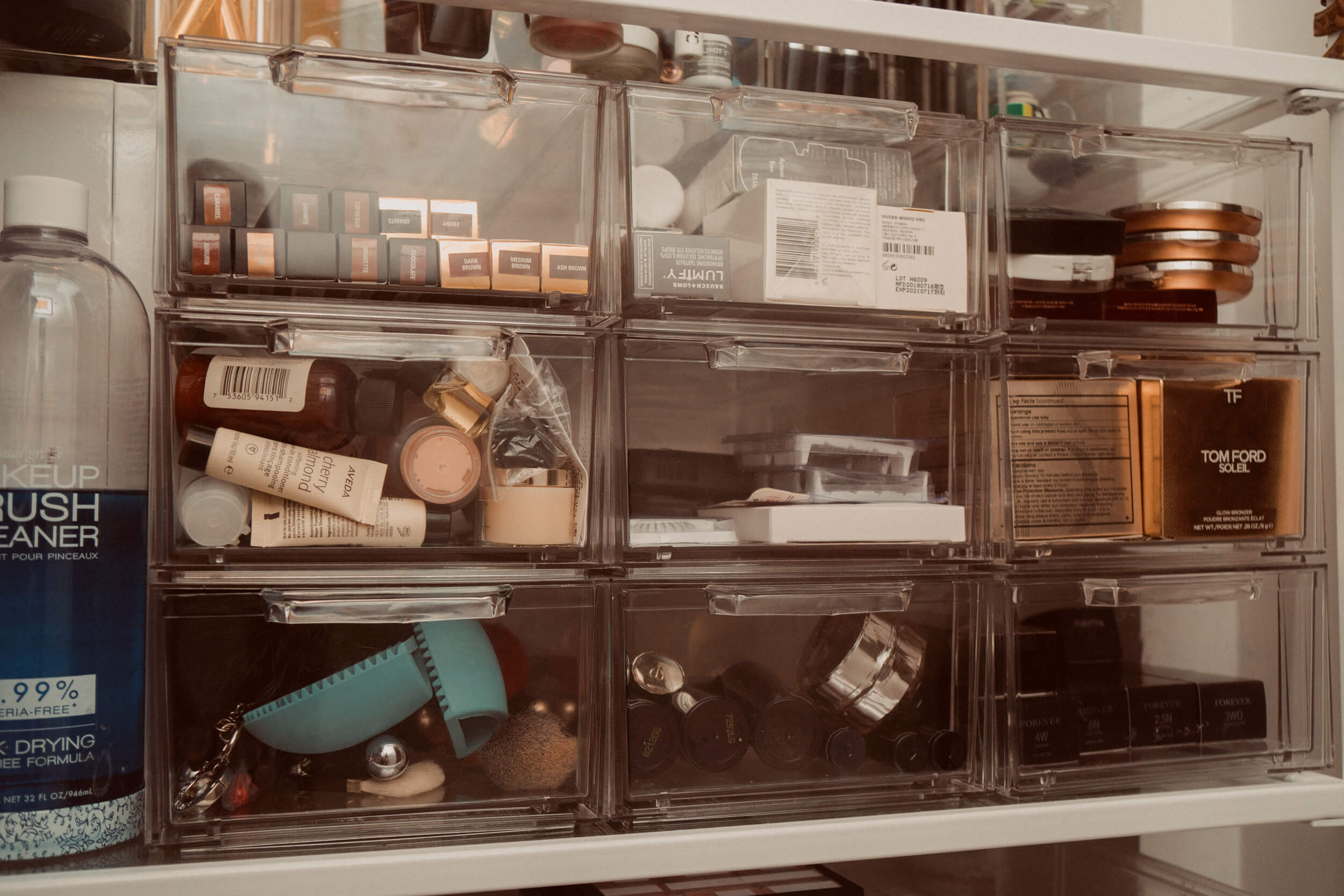 You've done a lot of editorial works. Is there one you liked a lot and that you still think of it?
Yes. There's a photographer I love working with, his name is Tom Newton. I remember the first editorial I did with him: he said to do whatever I wanted and I kind of ran with it and did dots.
I remember it, it was for Into the Gloss.
Exactly. I was nervous, I wanted to be conservative, but wanted to do something that people would find interesting or he would be impressed with. And I did these little dots all over the eyes and I still look at that, I still keep it in my book. It was a while ago and I love that. I love colors. Like bright colors.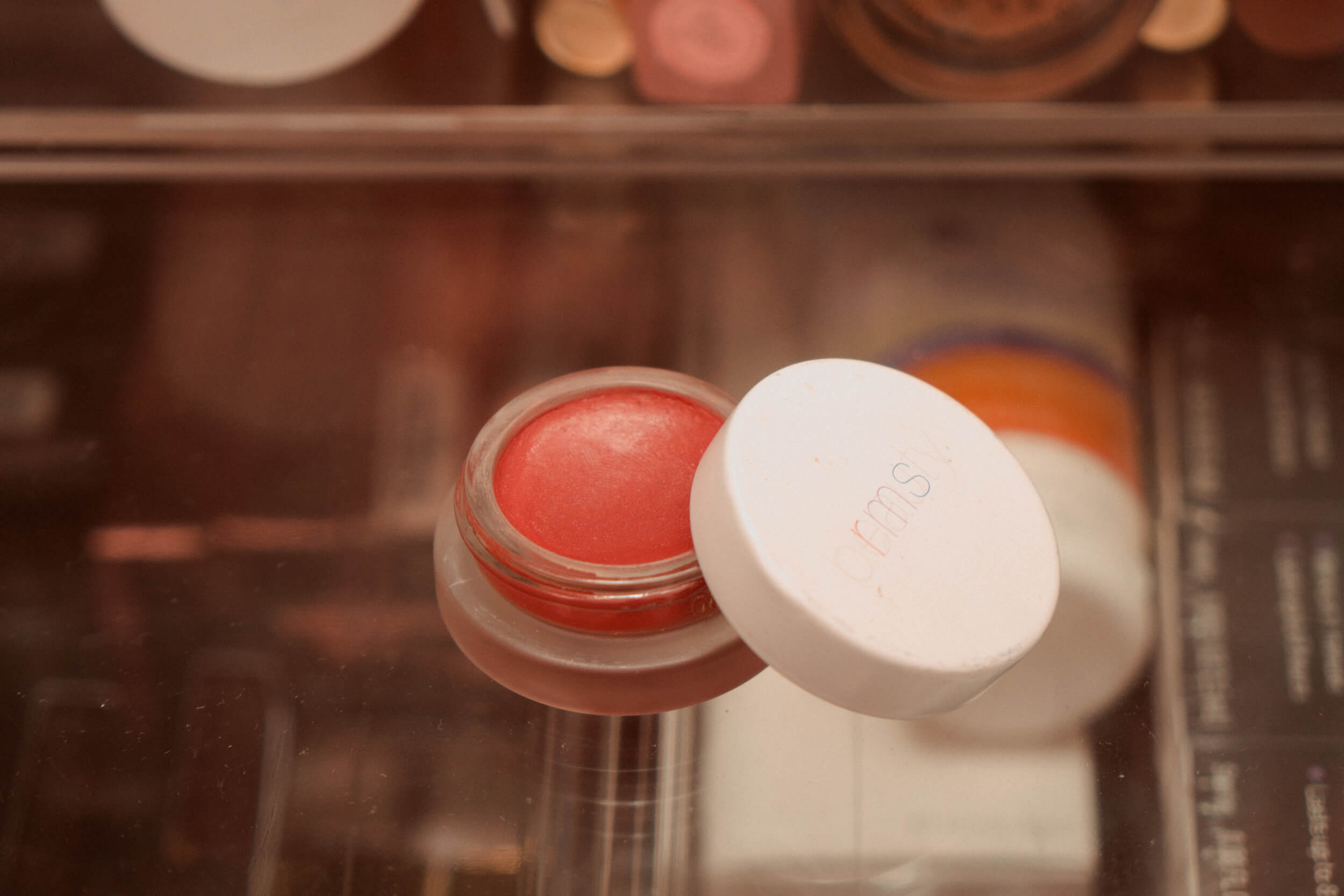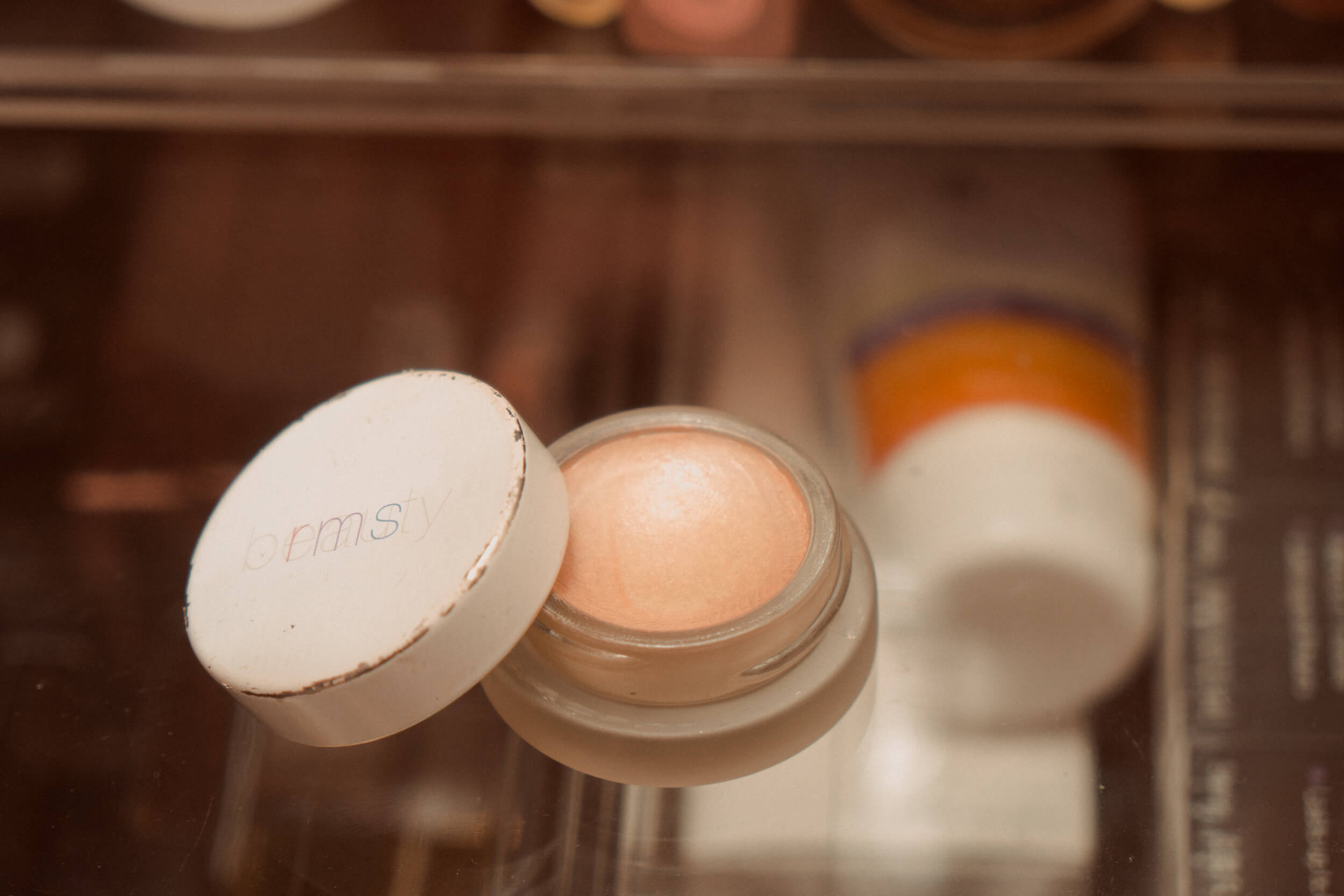 Do you think you can tell us a secret about how to wear colors?
I always start with less and then you can keep building.
I think it's like intimidating to people that see it, like a whole colored lid and they think "oh if I do just one color, I can do it" but that's still a lot. It still covers a lot of ground. So, the easiest is to start with a line maybe just in the inner corner or just like a little smudging of something bright in the outer corner. Or a colored mascara. But yes, lines are the easiest to start with. They are so little. And it's a statement.
Do you have some "holy grail" products when it comes to colors?
Yes. My favorite are Kryolan water activated for bright pastel kind of tones or Mac's Chromagraphic pods, those are wonderful: I use them to do kind of smudging because they don't set right away but eventually they do. So, they don't move around. You can blend them with your fingers very nicely. And I work with my fingers almost exclusively. Unless I need to do lines.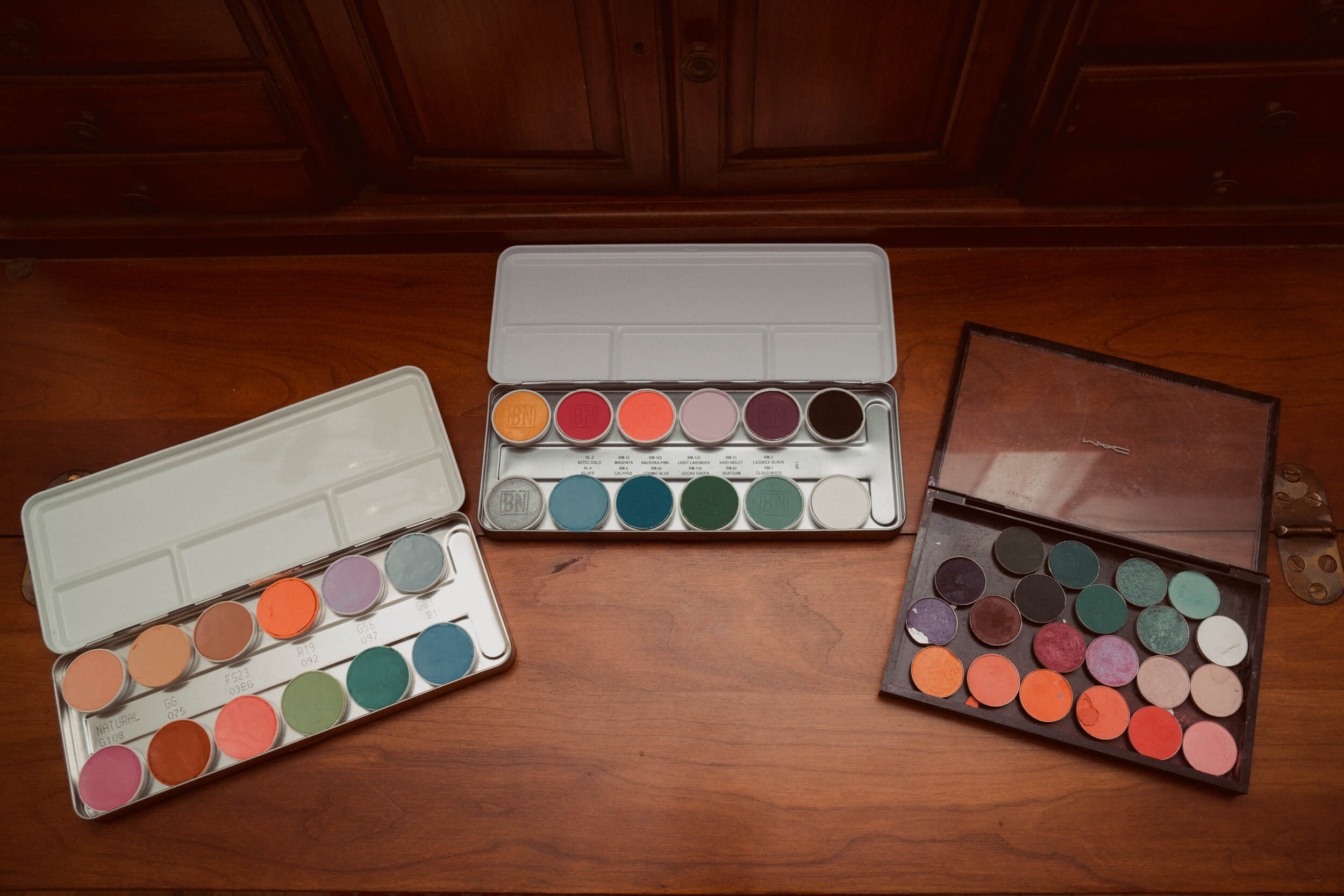 "Kryolan water activated for bright pastel kind of tones…"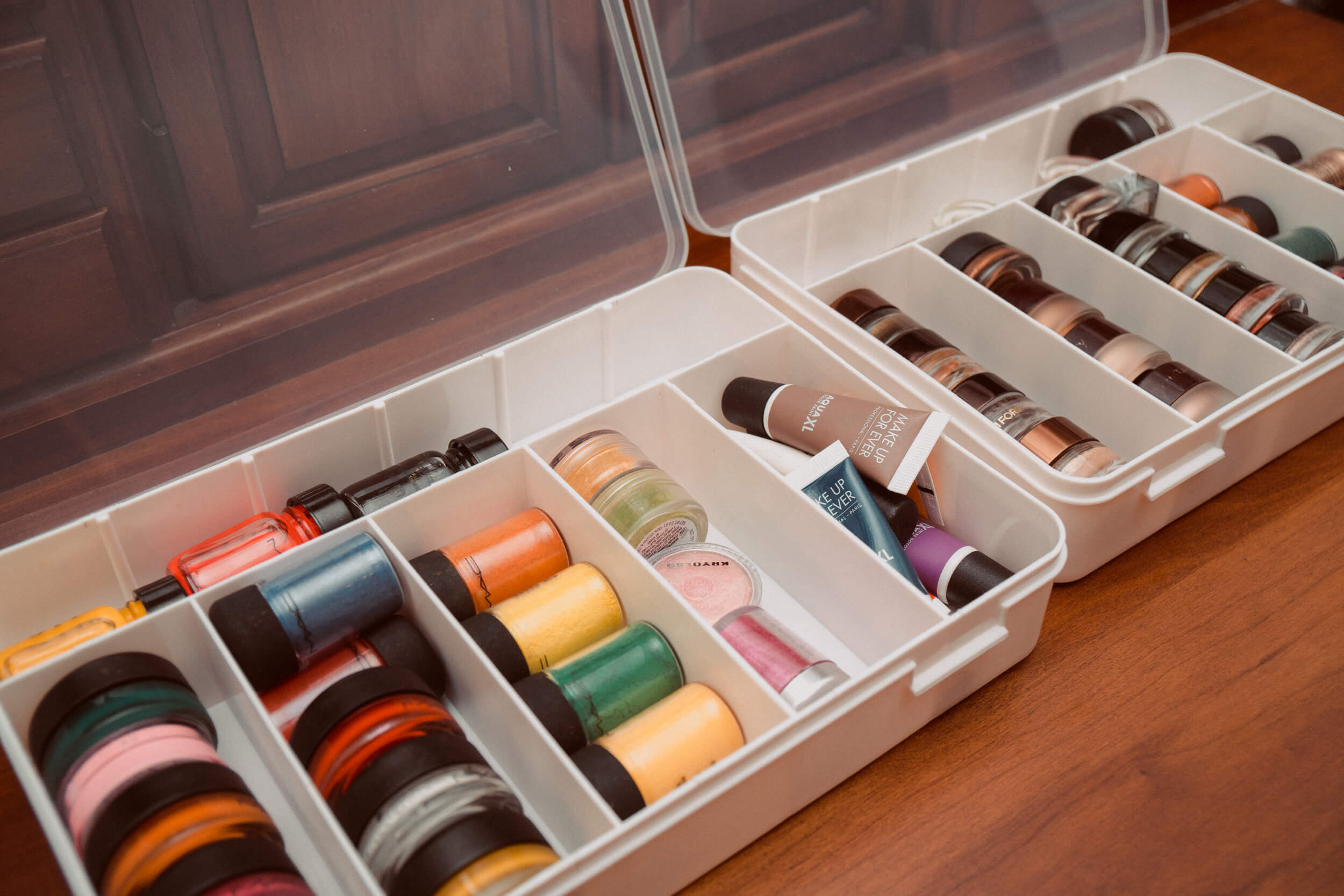 "Mac's Chromagraphic pods."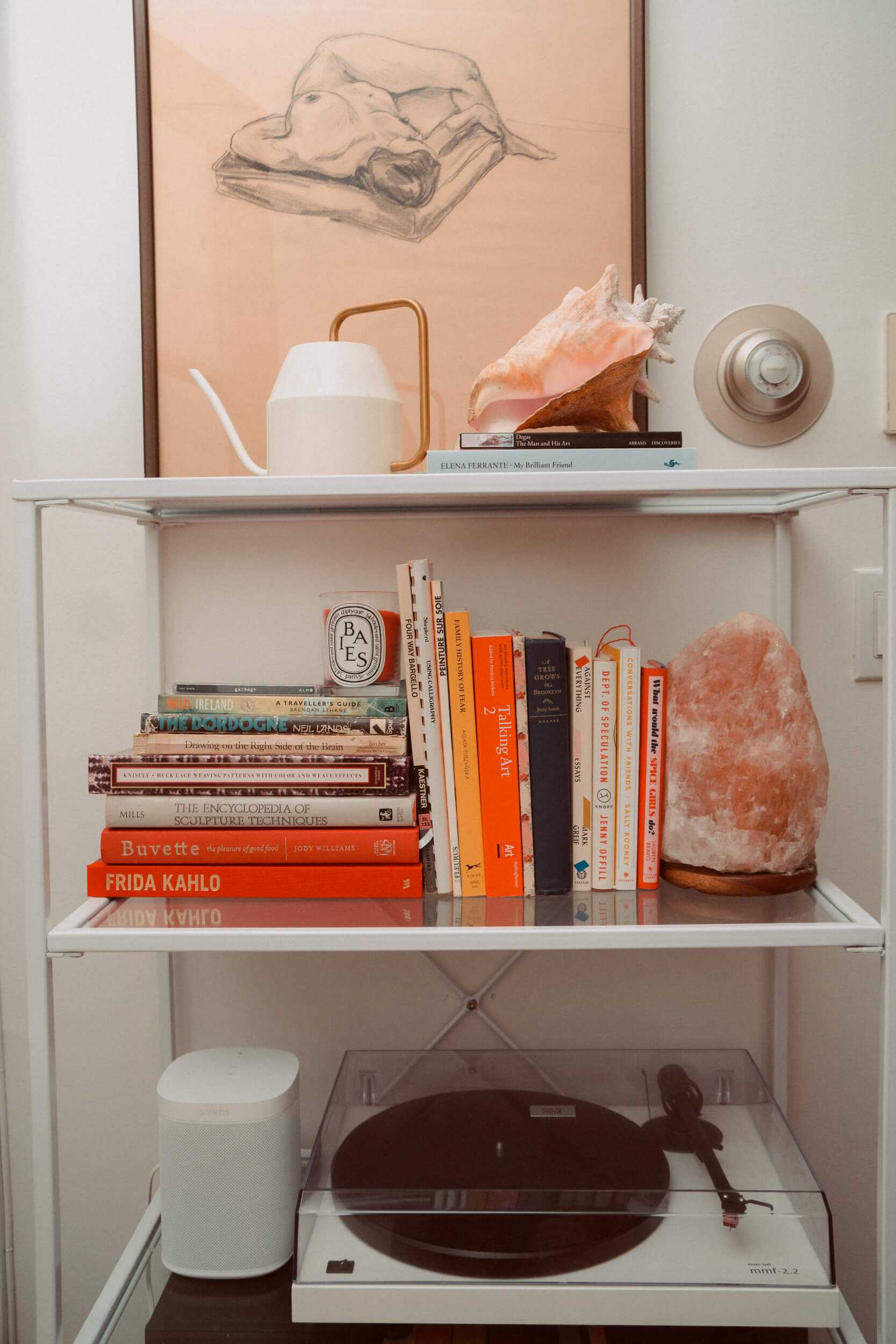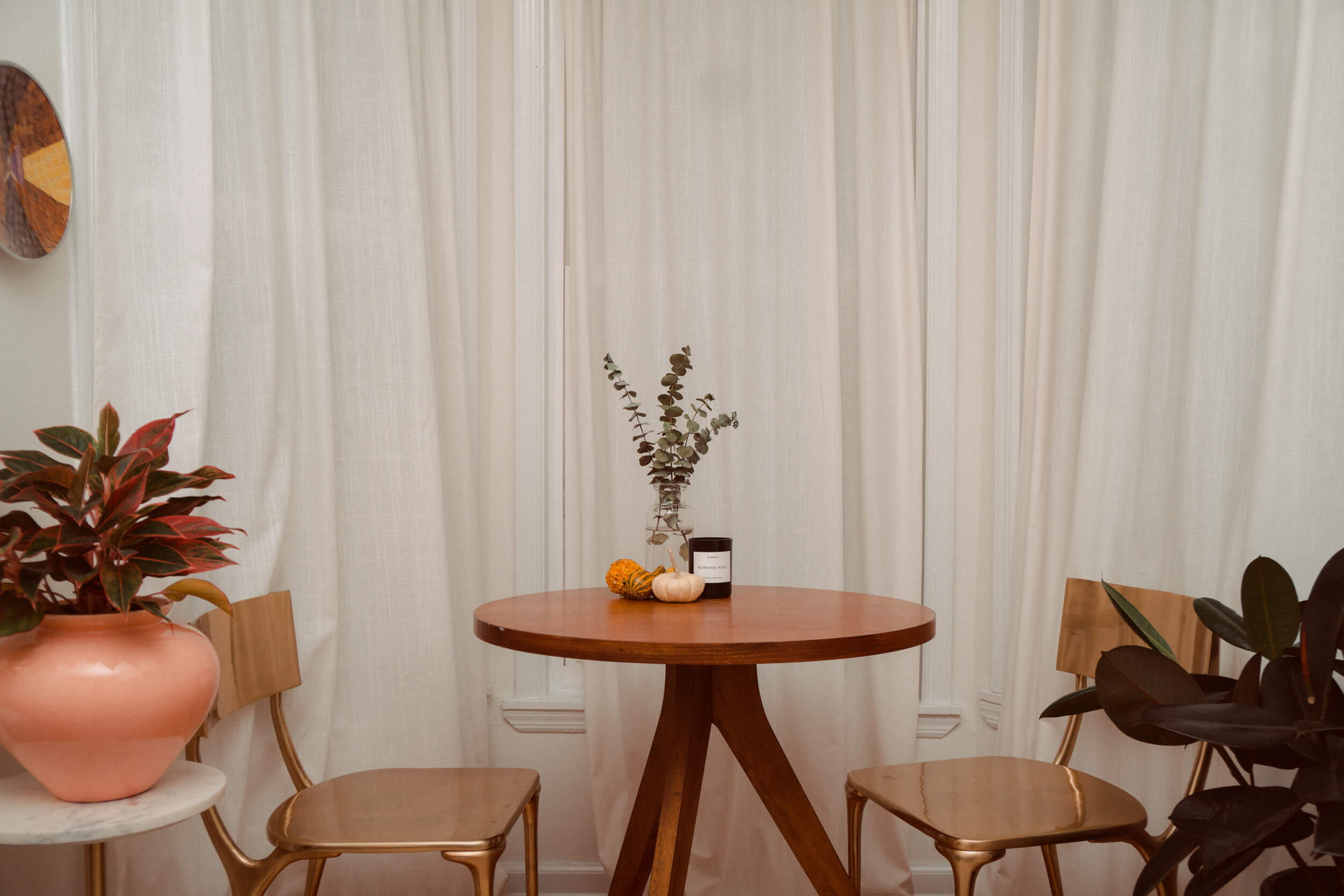 What's the book on your nightstand?
I am currently reading Elena Ferrante's "My Brilliant Friend." I keep trying to get through the first book. I've just read "Against Everything: Essays." And it's like short essays that are kind of challenging. It's great. I recommend it. Challenging your thoughts on things.
About your hair. Are there some specific products you use?
Yes. I use this brand called "Iles Formula." I really got it for the smell at first. It's one of those salon brands so it's sulfate-free and it's wonderful. I have color-treated hair and I have also curly hair, so I do heat treatments to it and I need highly conditioning things because it breaks.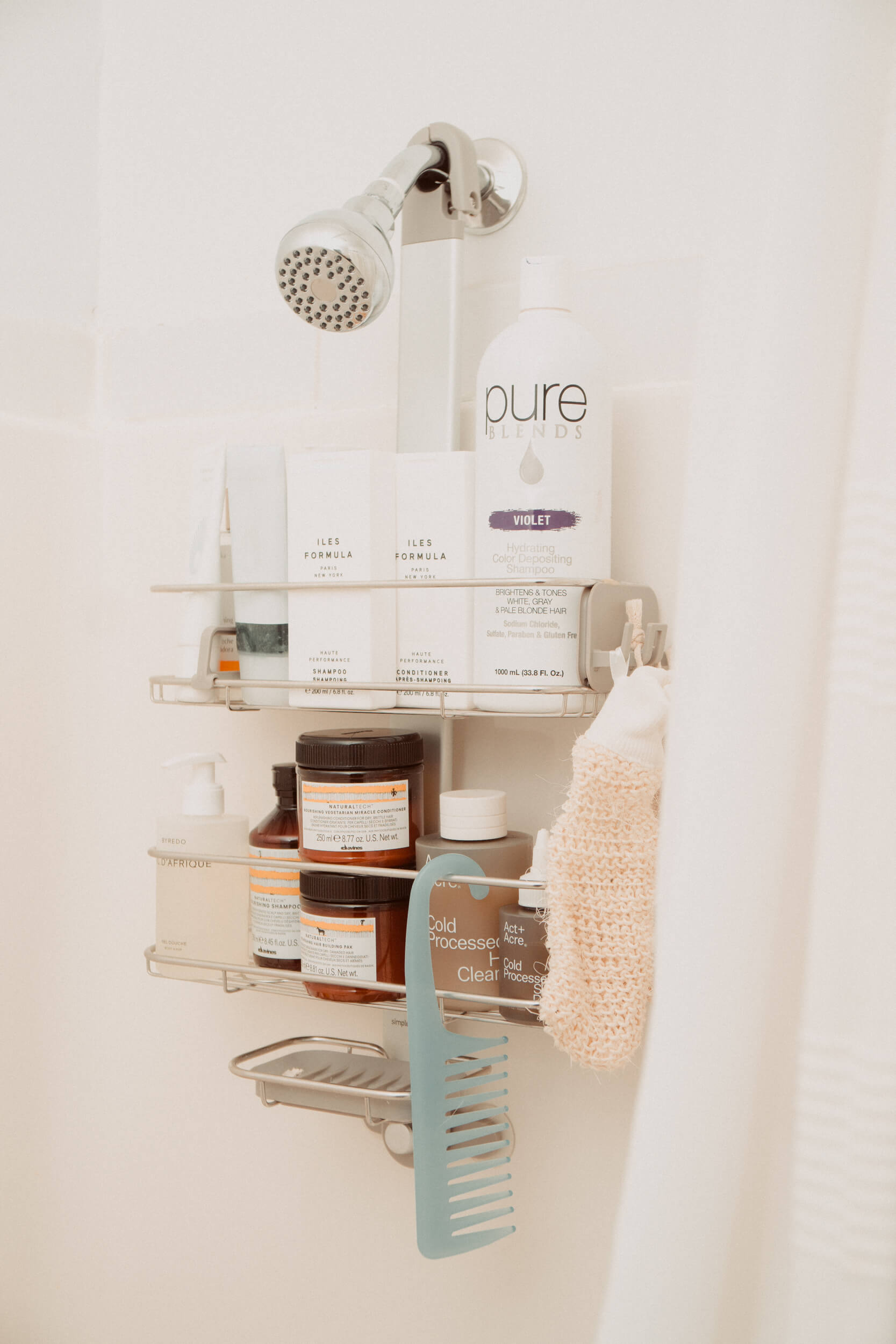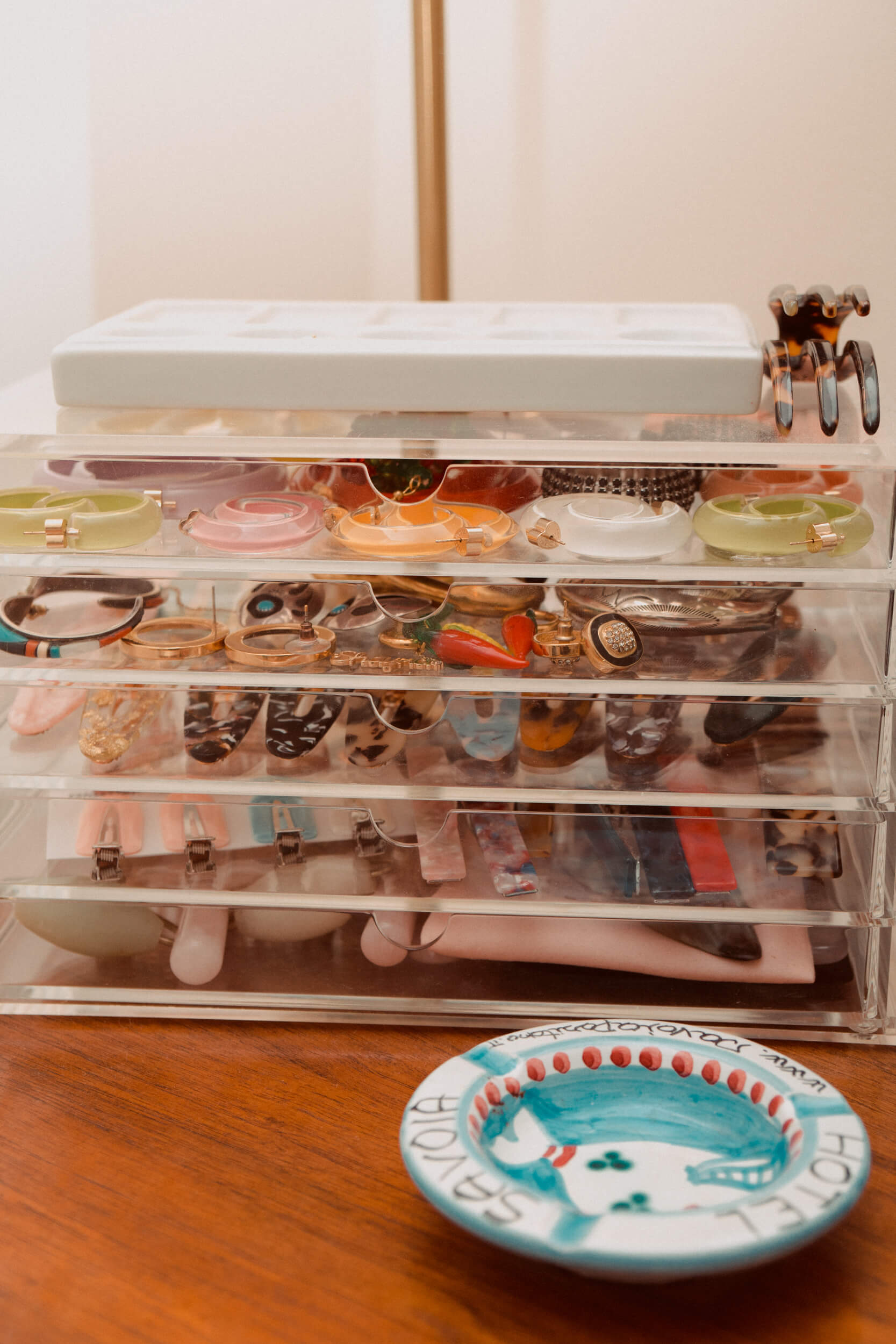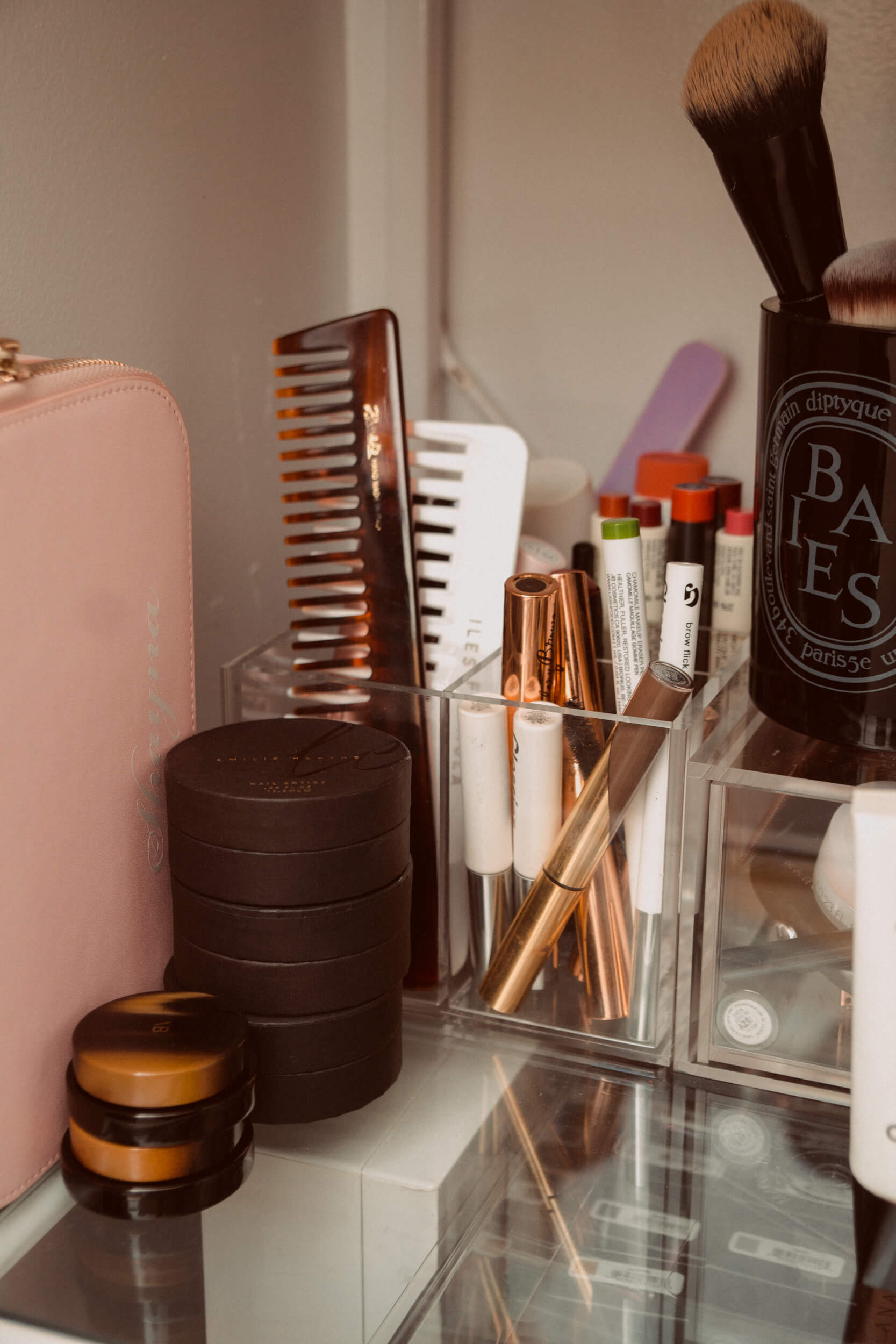 What's your favorite fragrance? 
That's my little secret pipe dream that I eventually have a fragrance line. Smell dictates everything to me. Accord Oud by Byredo is my favorite fragrance: it's a very masculine scent but it's warm and sweet on me. I am obsessed.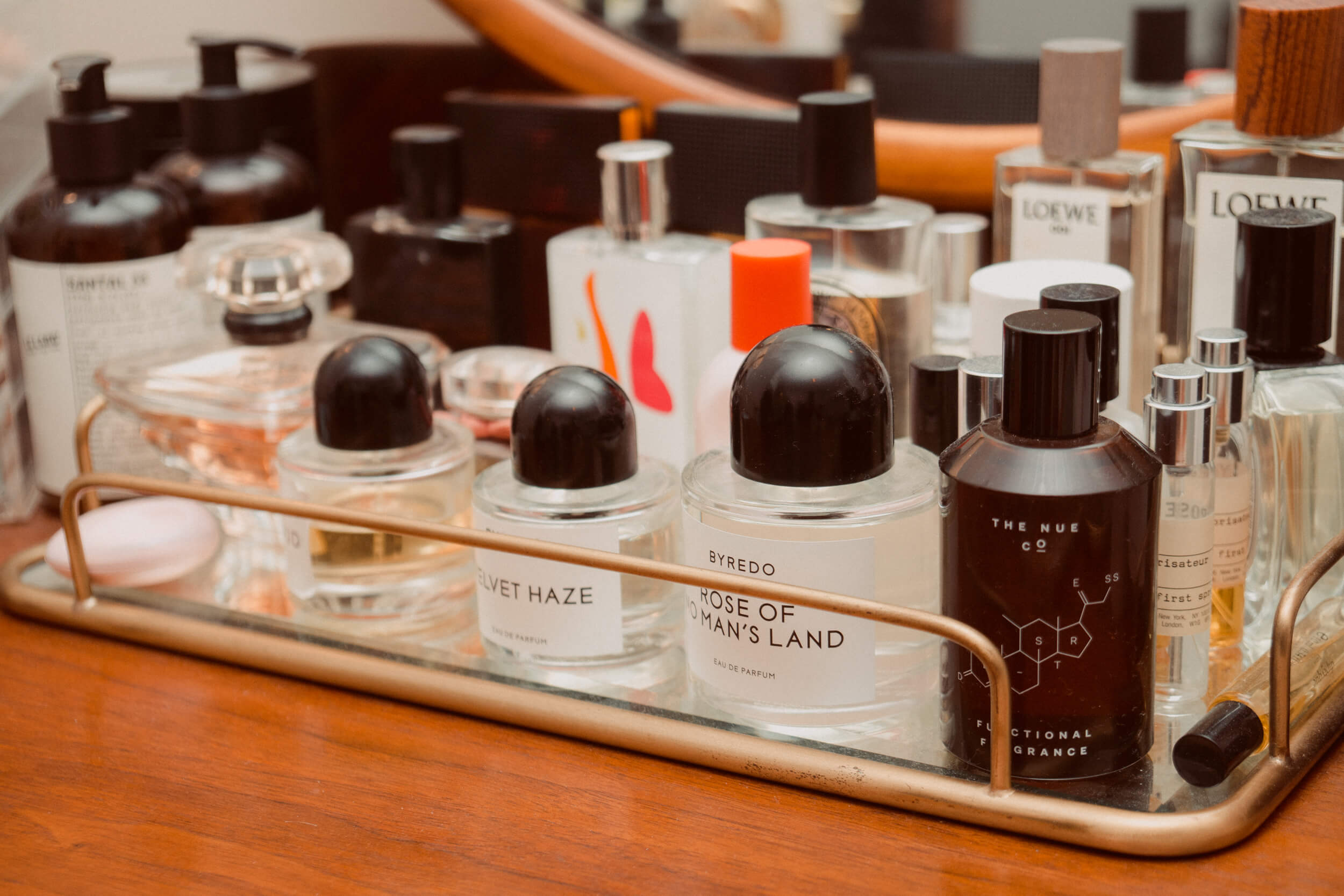 Bath or shower?
Shower. I do both actually but mostly shower.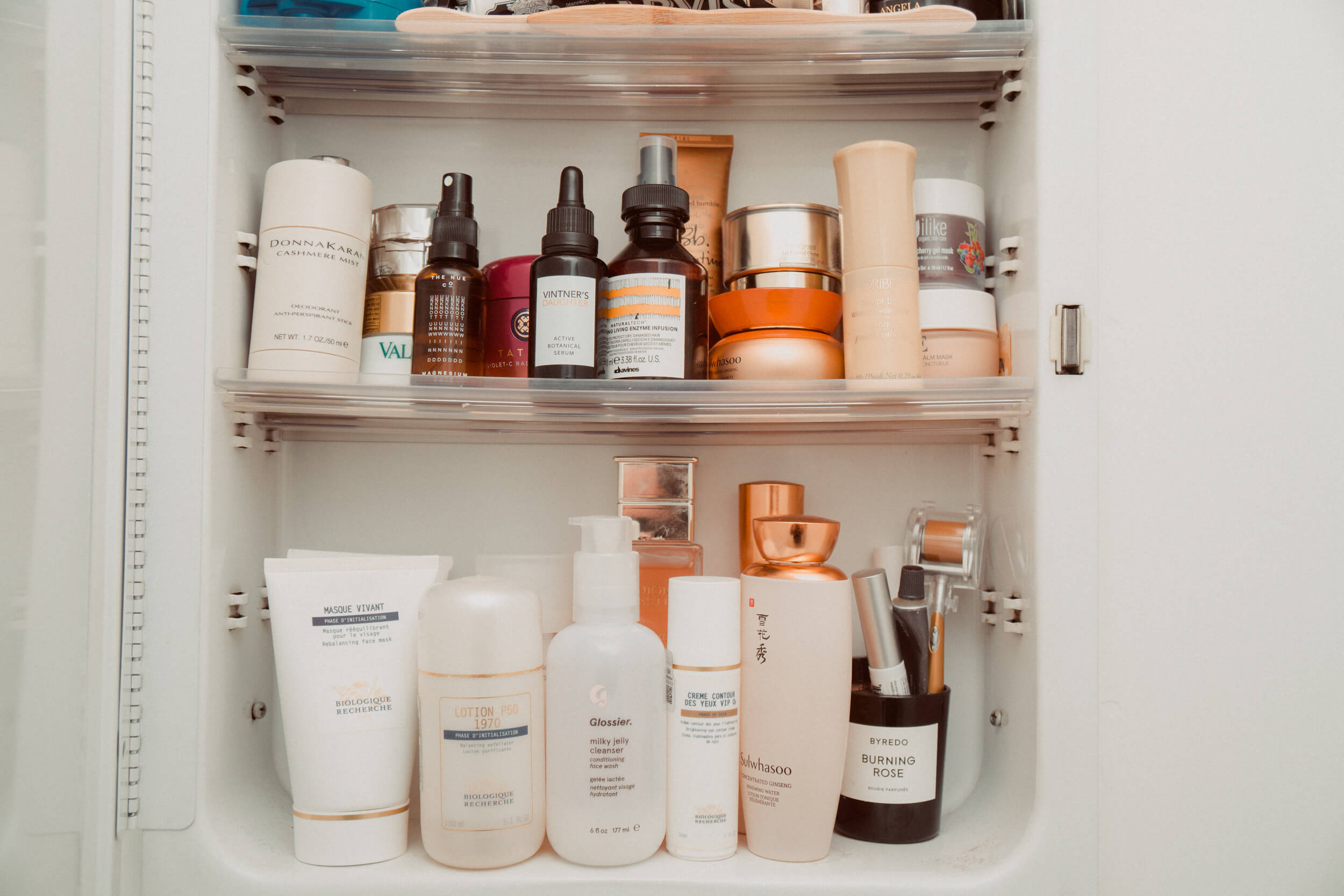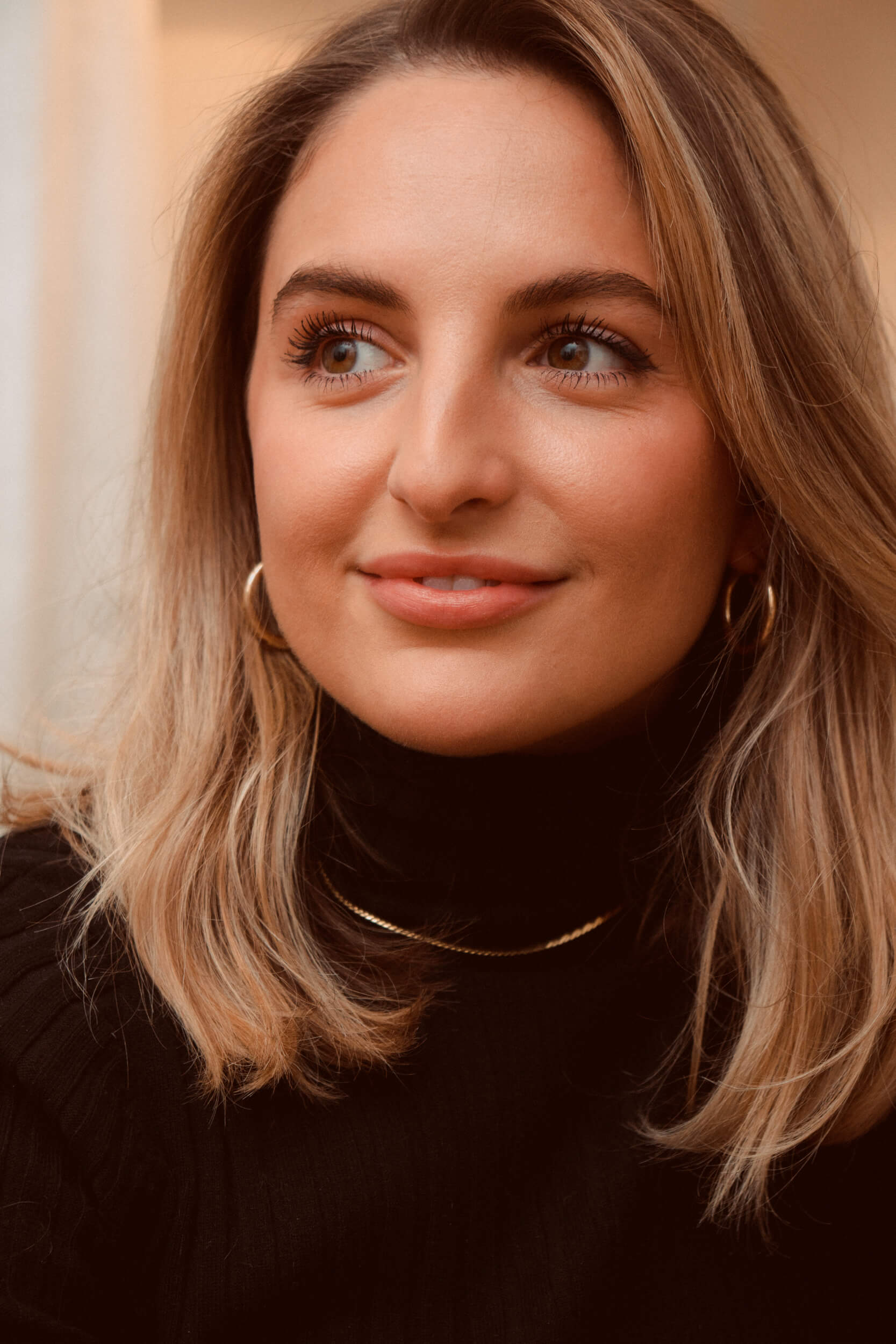 What's your favorite body lotion?
It's a CBD body lotion called Nature. It's a thick cream and I love that. I like to use body oil – the Osea Malibu, or the Coucou Luna one, which is also a CBD brand – and I usually do them at night before I go to bed. So, it's really nice, I take a while and do like a heavy cream or the oil.
What was your first beauty product obsession?
It was definitely Mac and it was probably my stage makeup. My dance team color was this purple with a blue undertone and there was this bright purple with black corners with a dark red lipstick. And I thought it was so chic.
What do you have "too many" of?
I have too many retinol and glycolic active serums because I'm really loyal to one: the Vintner's Daughter. I use it on everybody and myself every day.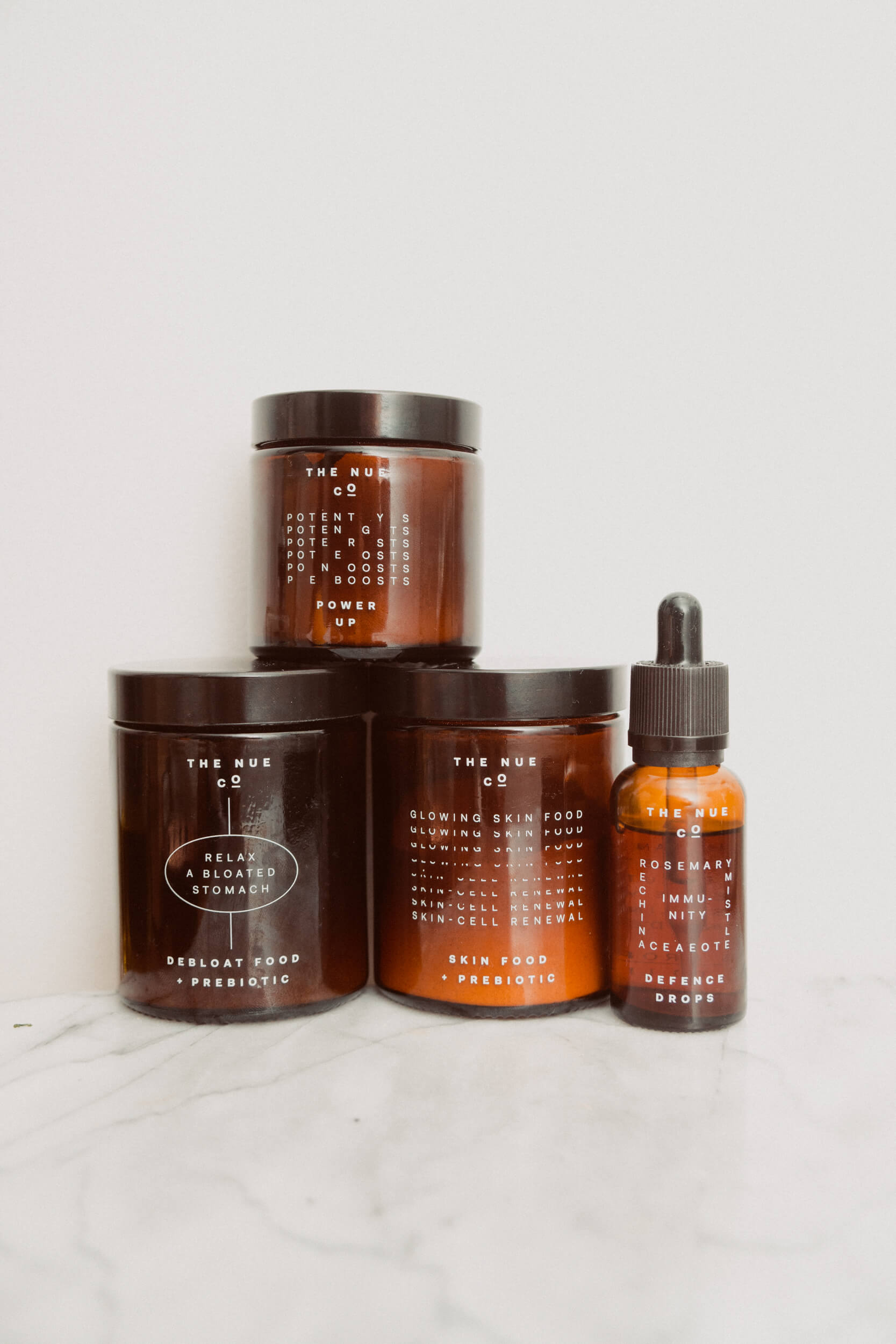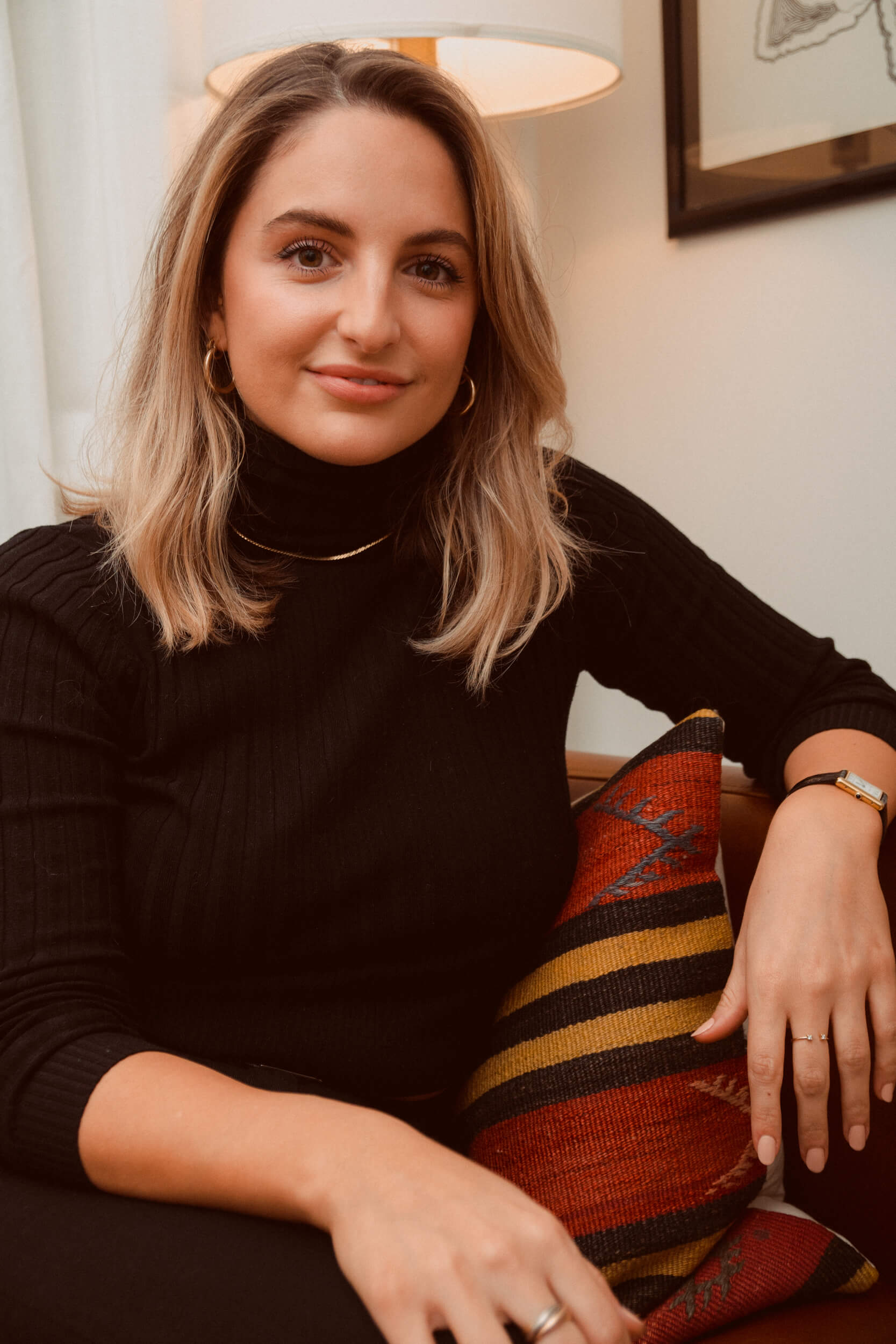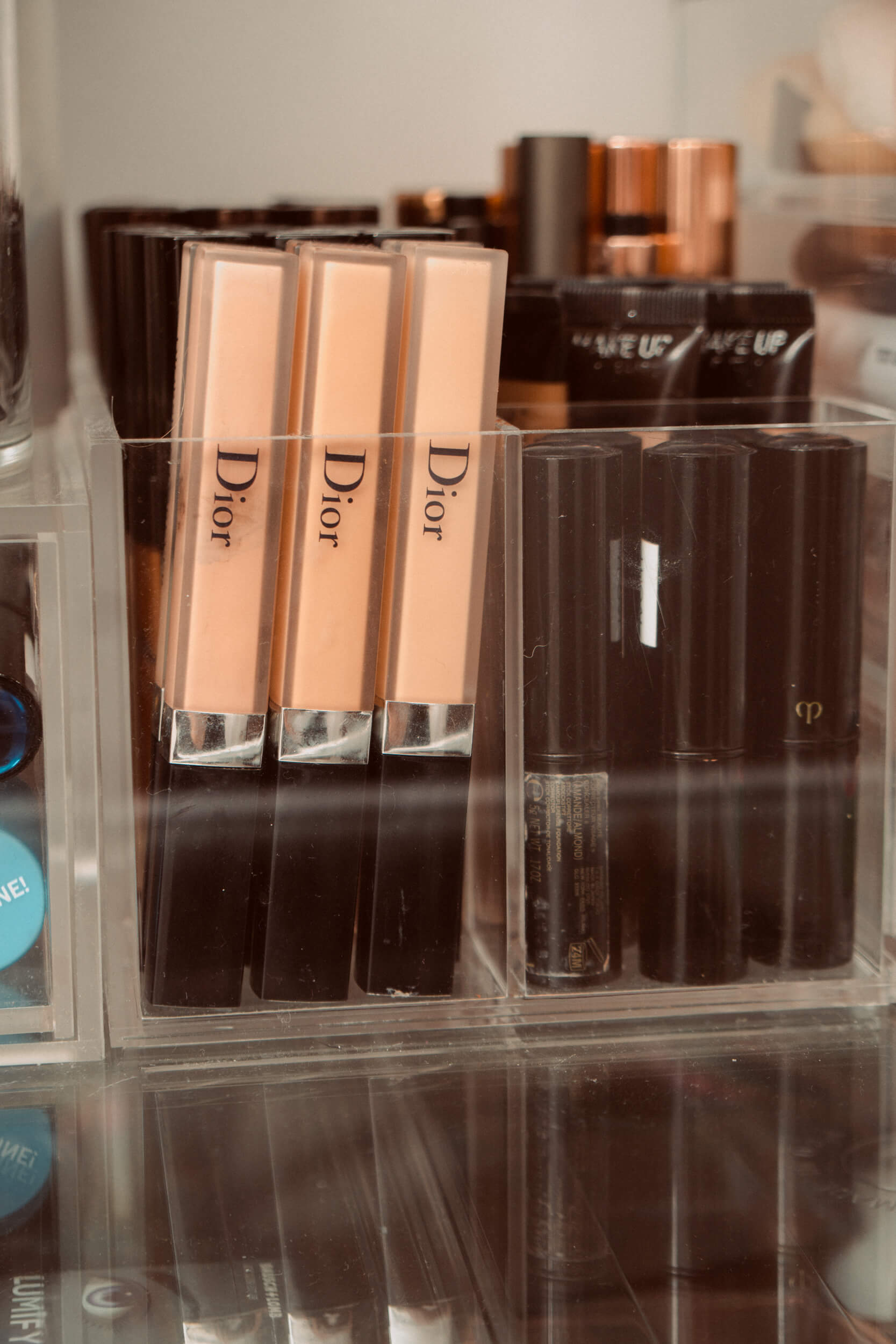 Do you have a jet-lag beauty cure?
I put on my sleeping mask on top of my eye mask and go to sleep while a have a face mask on. Crazy.
Also, I don't know if that necessarily beats the jet-lag skin, but micro-needling has worked for me even though I've been recommended not to do it and it's nice to get the blood back to your cheeks and bring everything forward. I just kind of quickly do that if I can't sleep or If I can't work out.
If you get off the plane and exercise it helps so much even though you totally hate doing it. It helps everything. Just some cardio exercise when you get off the plane.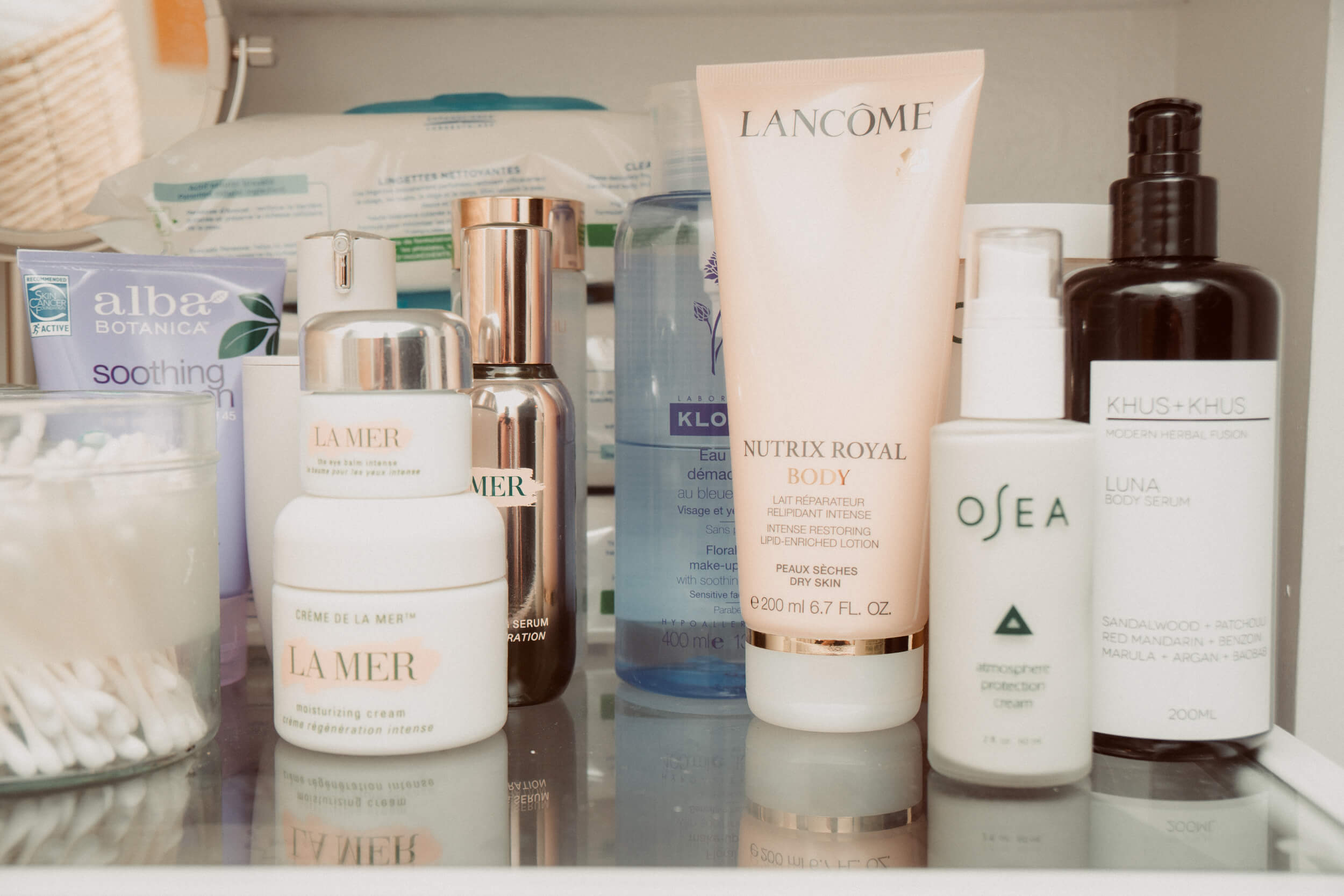 Do you have a favorite cinema or TV series beauty look?
I've been doing a lot of Dolly Parton inspired stuff. It's so fun!
Where do you find inspiration when you have to do editorials?
Often you are like working with a team, so, everybody has a wish list: we compile photos and references. And I pull a lot from FIT – Fashion Institute of Technology: they have one of the most extensive libraries and archives for fashion and beauty, a really comprehensive collection. And we are in New York, so we have all these museums, photography exhibits and just pulling from all past decades. It's nice. We have a lot of inspiration all over.
Also, your fashion studies might be of inspiration…
I like to make references to textiles: a lot of people do it but it was always something tactile in me that I could try to replicate in a different way.