You do apply SPF every day, don't you?
Just in case, Federica Messa will remind you of its importance, always, because, to quote her words: "We could spend all our savings on the best products in the world, but if we don't use sunscreen, everything is useless" (and we totally agree). Federica, despite her "late" approach to the skincare world, today follows a full skincare routine, between cleansers, her beloved niacinamide, face masks, and retinol. Not to mention hair care and the value of makeup, inherited by her grandmother. Between must-have products and a desire to experiment, Federica has literally opened up her vanity cases and told us about what makeup represents for her: everything severely with no filters, to be able to learn to accept yourself, your skin, and your body.
What's your first beauty memory?
As I kid, I would often spend my summers in Liguria with my maternal grandmother. She was a very elegant woman, always well-groomed, she would never go out of her house without putting on some lipstick and mascara. I remember I used to watch her get ready in front of the mirror, studying every single one of her movements, I thought she was very beautiful.
What's the first product that touches your skin in the morning?
My cleanser. In the morning, I usually use a cleansing cream, hydrating and gentle, to kick off the day with a small cuddle.
What makes you stay in bed?
Unfortunately, I'm quite lazy, so any excuse for me to stay in bed for a few more minutes, and if it's cold outside, or if I hear the sound of rain, getting out of under my duvet becomes a real challenge.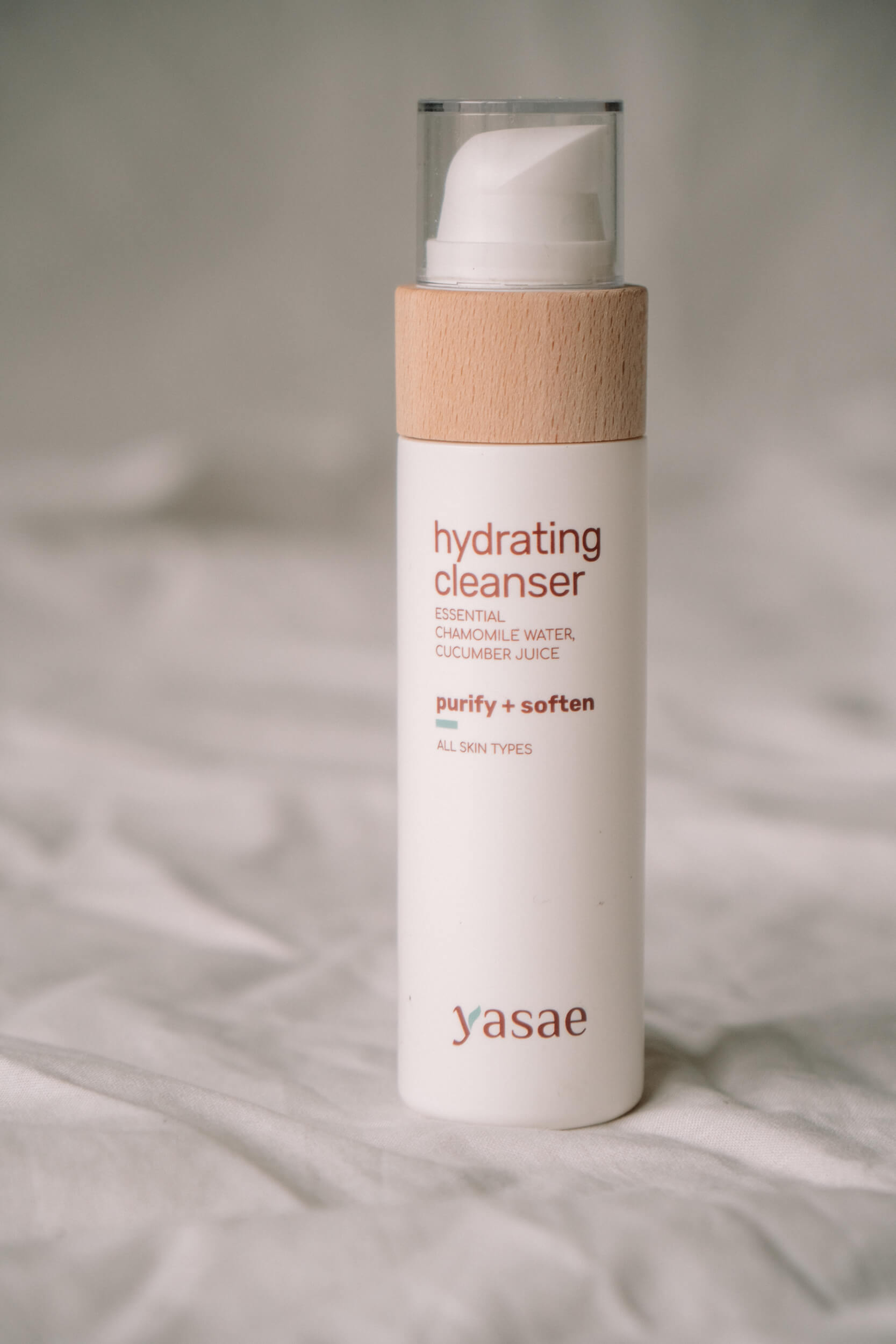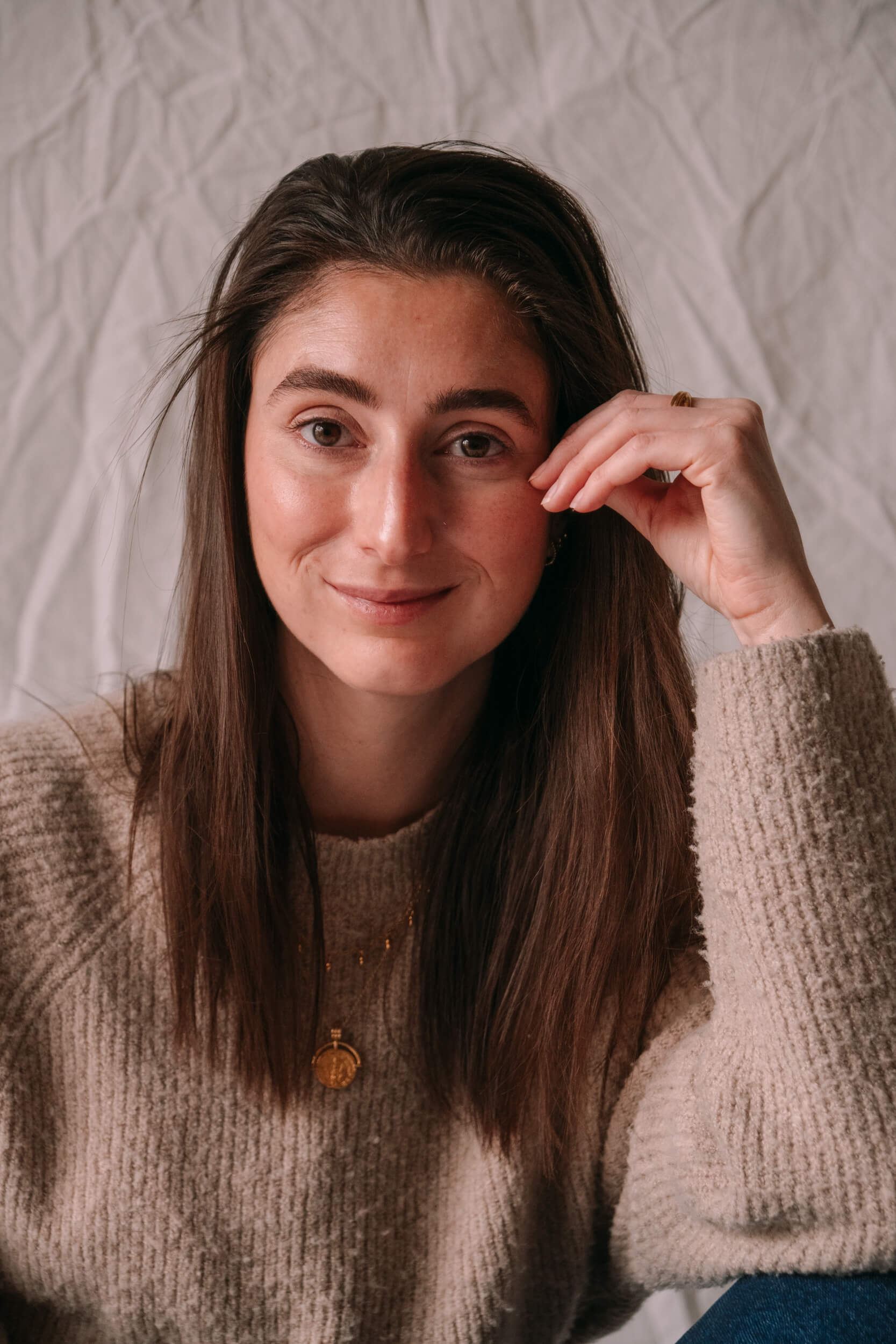 What makes you get out of bed, instead?
My little dog going crazy because he wants to go out, the smell of coffee, a nice project to work on, a flight to catch (I miss that!).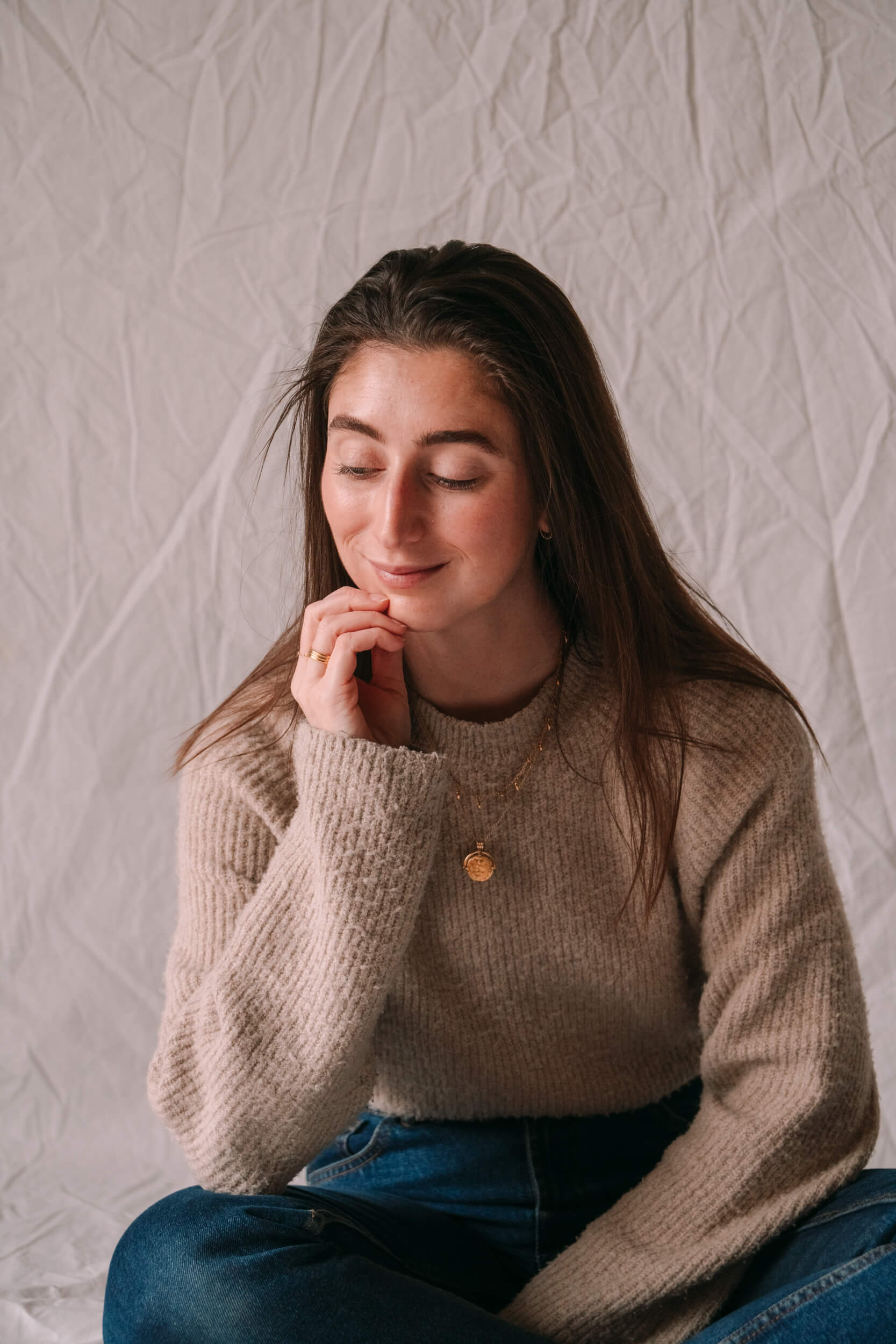 What was your first beauty obsession?
Mascara, for sure! I think it was the first makeup product I was allowed to put on to go to school, while my passion for skincare definitely aroused later on (I confess, it's happened to me, in the past, to go to bed with my makeup on).
What's your favorite texture when it comes to skincare?
Rich and velvety, but not too heavy. I hate products that lay on the skin and never absorb.
A skincare epic fail. 
Putting aside the many skincare mistakes I've made during my teenage years, I'd say that my worst epic fail was my first approach to retinol. I had never studied the ingredient before, but I hit the ground running with a product containing a very high percentage of retinol, immediately using it several times a week: needless to say, my skin reacted VERY BADLY.
It took me a couple of weeks to completely calm my irritated skin. I've learned the lesson, but, today, that's an ingredient I adore!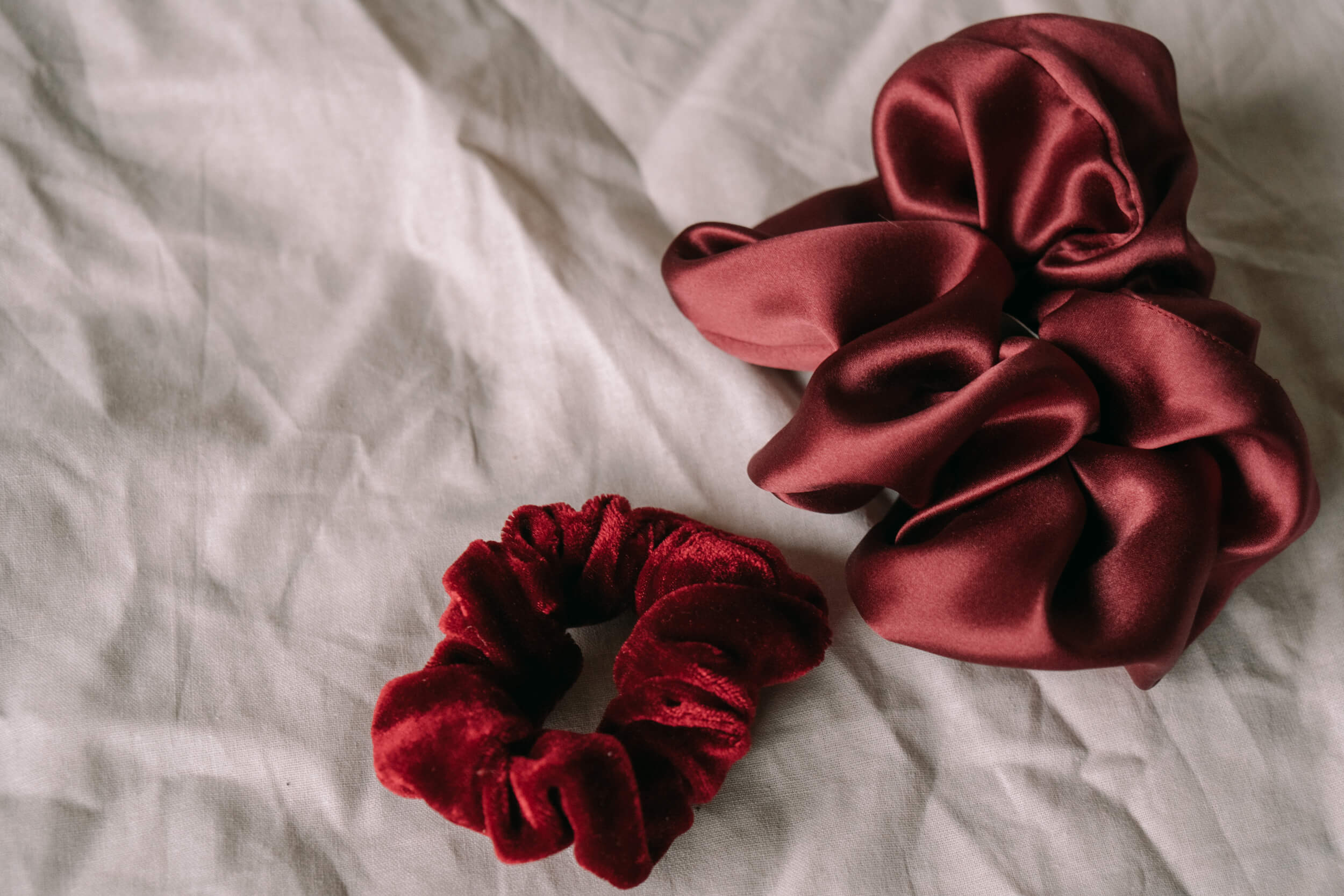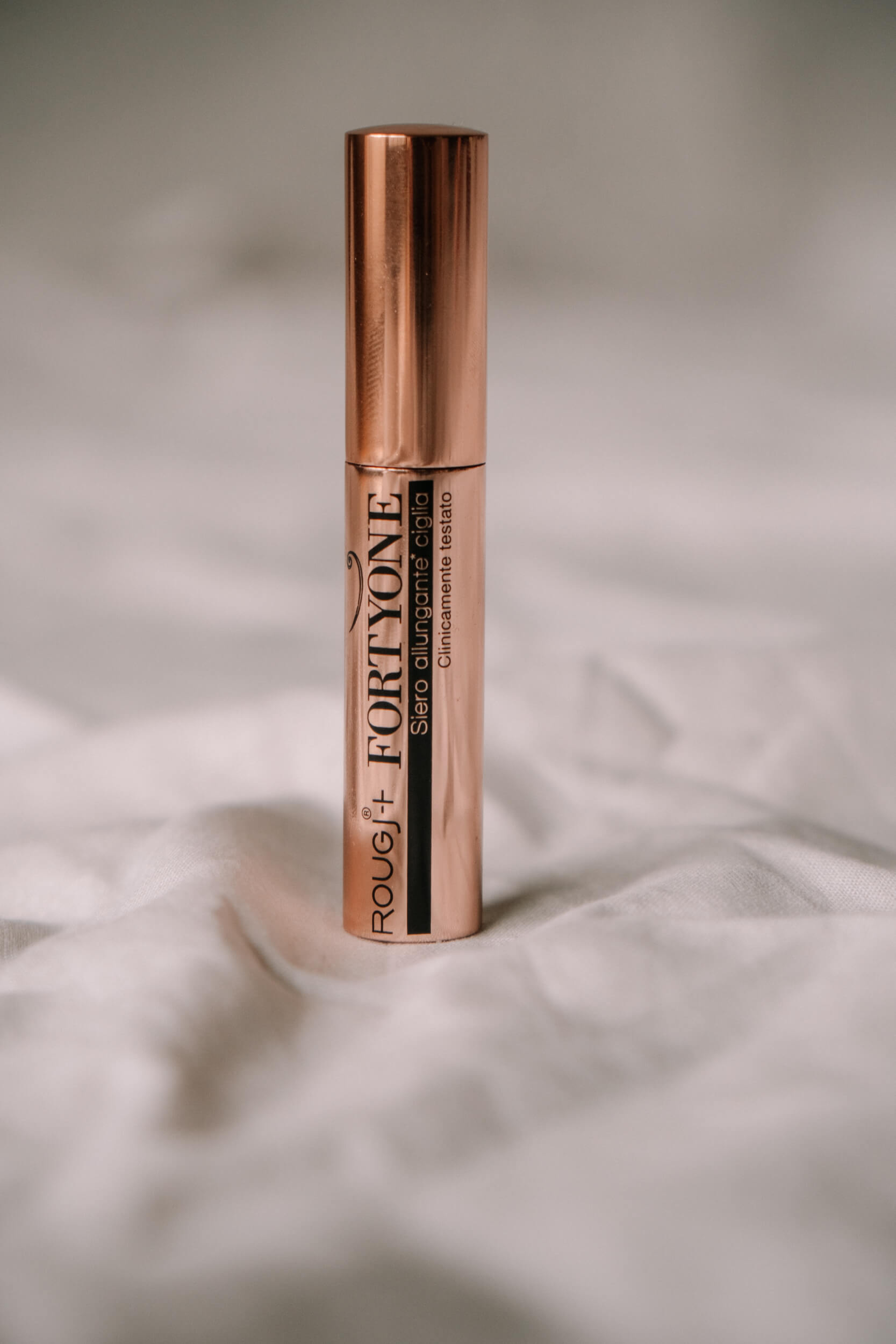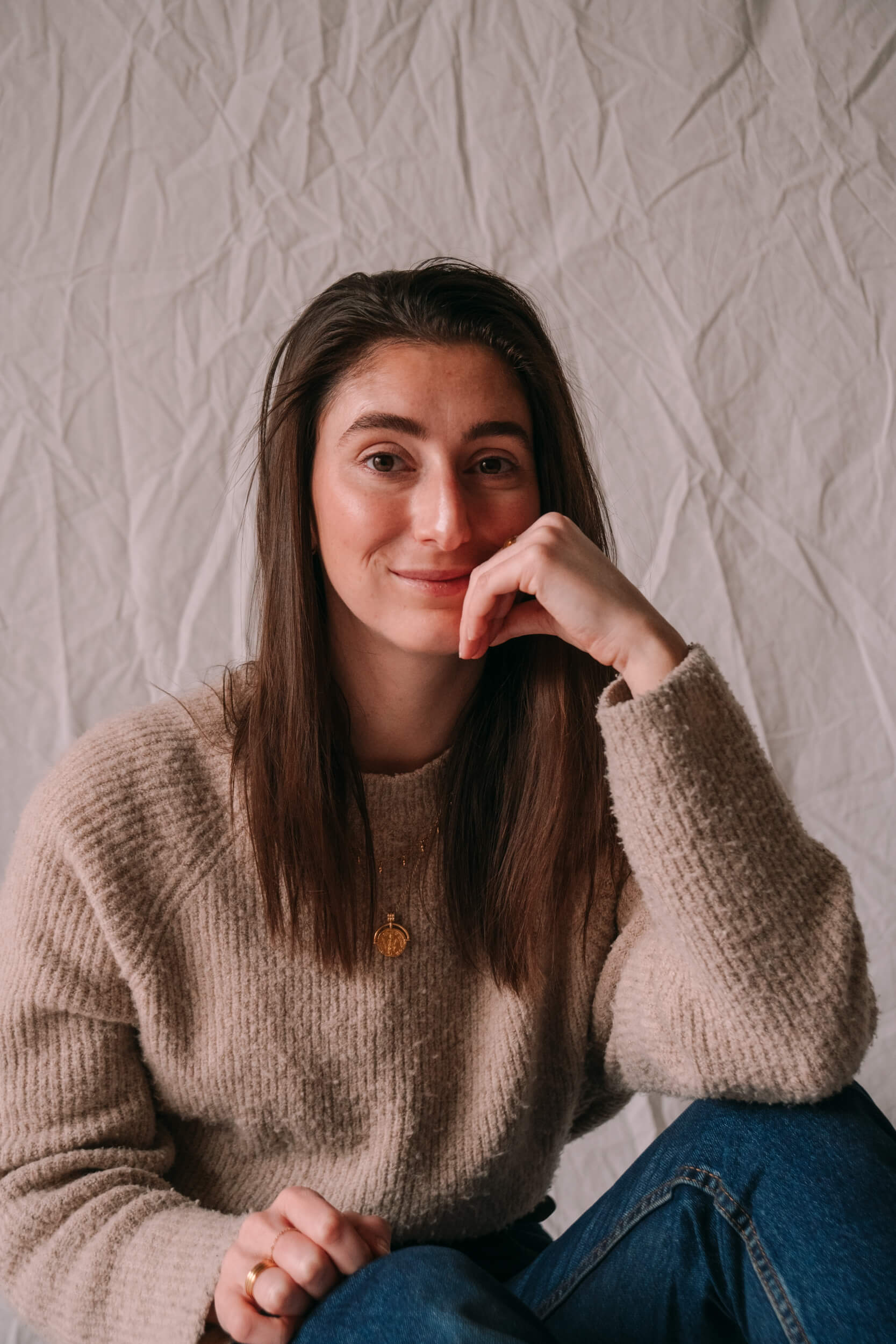 What does "feeling comfortable in your own skin" mean to you?
To feel comfortable in my own skin means to accept the fact that it can't always be perfect, and learn to appreciate it anyway because it's precisely all its tiny imperfections that make it unique. To show myself without using any filters on social media has helped me overcome my insecurities without necessarily having to hide every little flaw, and I hope it has also helped my followers to do the same.
What's your relationship with color?
I guess our love it's blossoming. I've always been a lover of neutral makeup looks; however, during our first lockdown, I've learned to use bolder colors and get out of my comfort zone. I don't feel 100% comfortable going grocery shopping with a neon green eyeshadow on, yet, but I'm working on it!
How do you take care of yourself?
I was born quite an antisocial person and, as far as I love the people who are part of my life, to be able to really take care of myself, I often need to spend some time on my own (or with my doggy Jake, at most).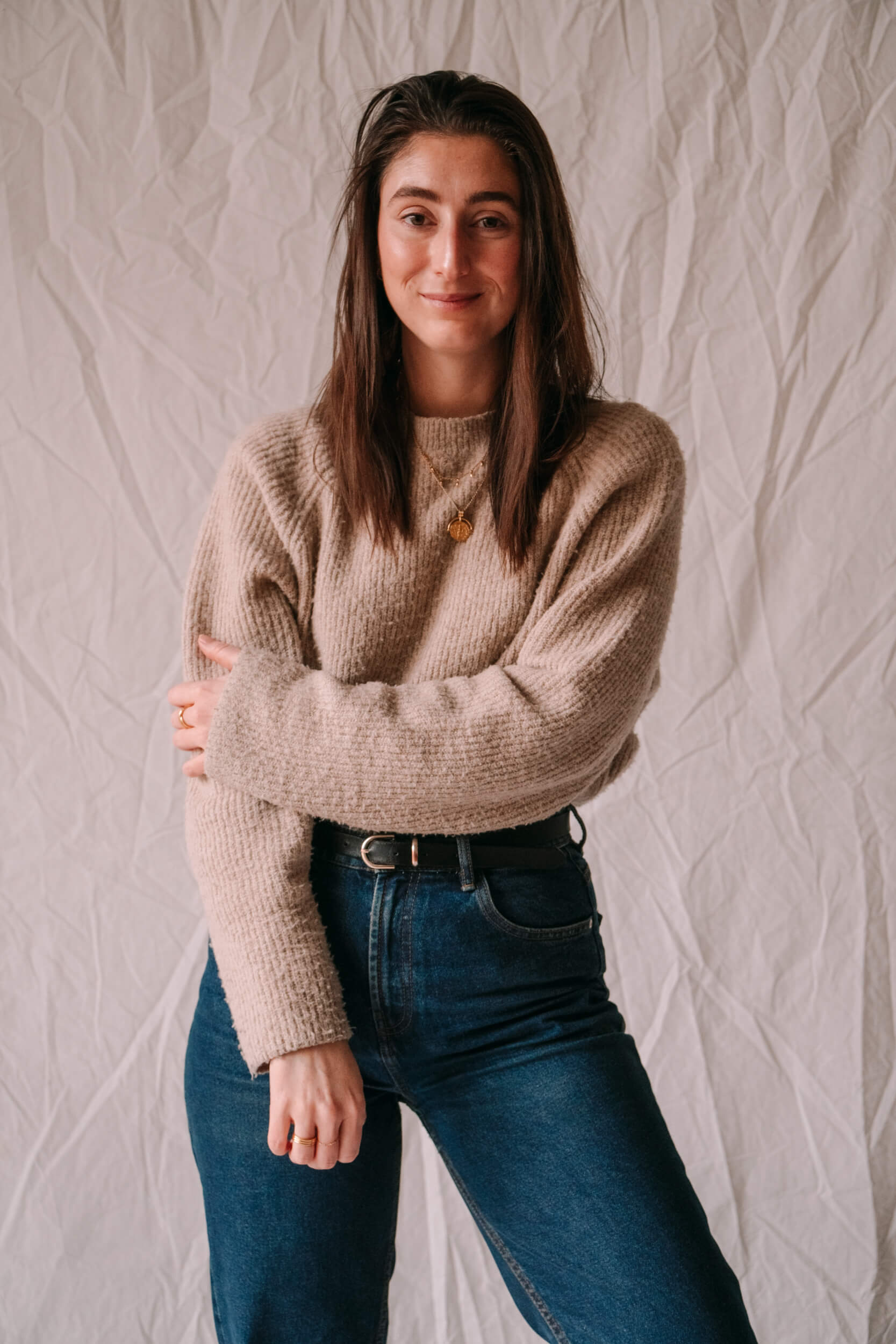 "To show myself without using any filters on social media has helped me overcome my insecurities without necessarily having to hide every little flaw, and I hope it has also helped my followers to do the same."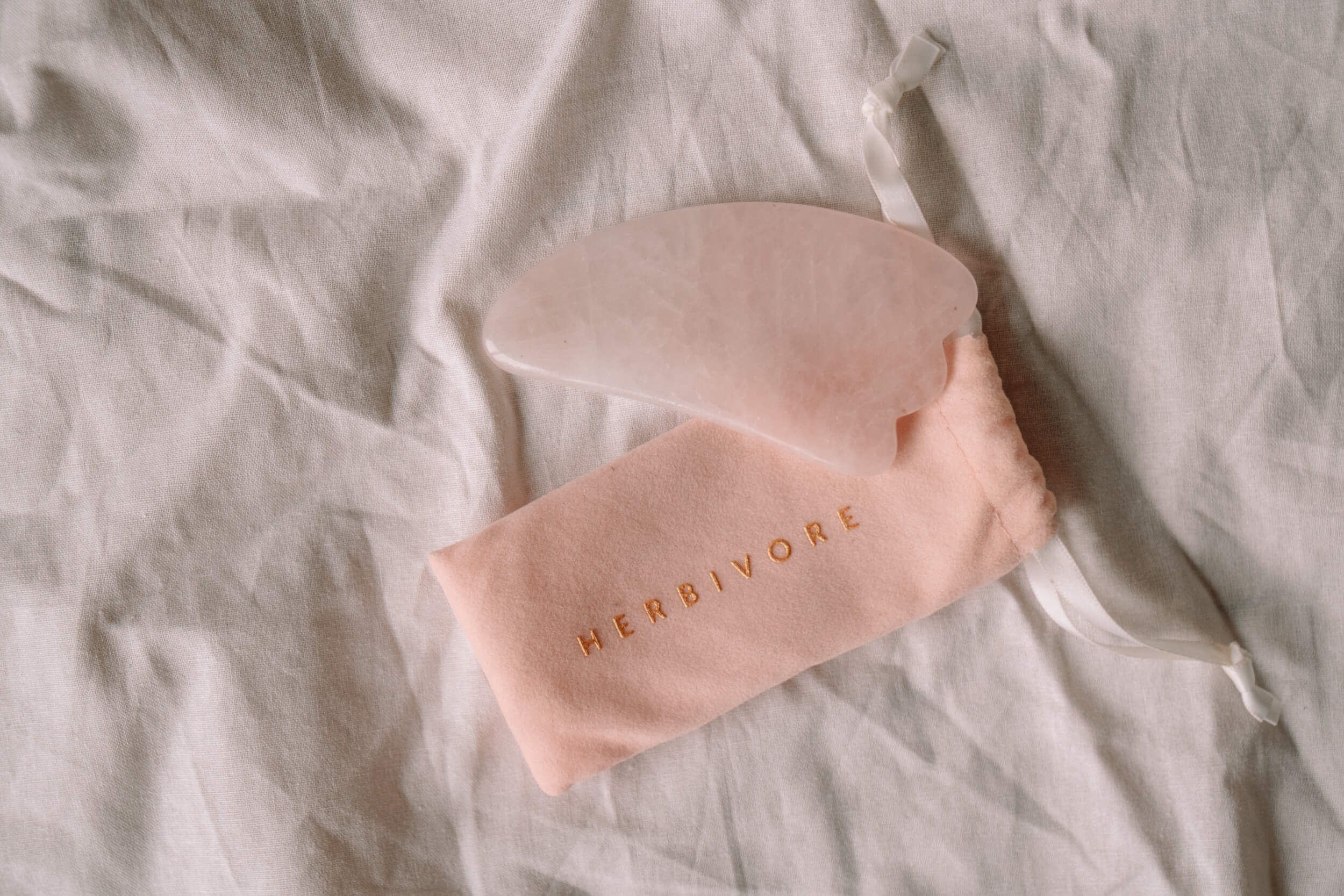 Your favorite face mask combo. 
I think it changes almost on a weekly basis, I like to experiment! The perfect Sunday night combo, for me, is a chemical exfoliants-based face mask followed by a nice hydrating and soothing overnight mask, so that I wake up on Monday morning with a bright and pumped skin, ready to start the week!
What's the product on your nightstand?
On my nightstand, I always have a lavender pillow spray, a super hydrating lip mask, and a hand cream.
What beauty products do we find in your bag?
I tend to use very small bags, so mini-sizes are a lifesaver to me; and I always put in a hand sanitizer, a hand cream, a lip balm, and SPF, of course!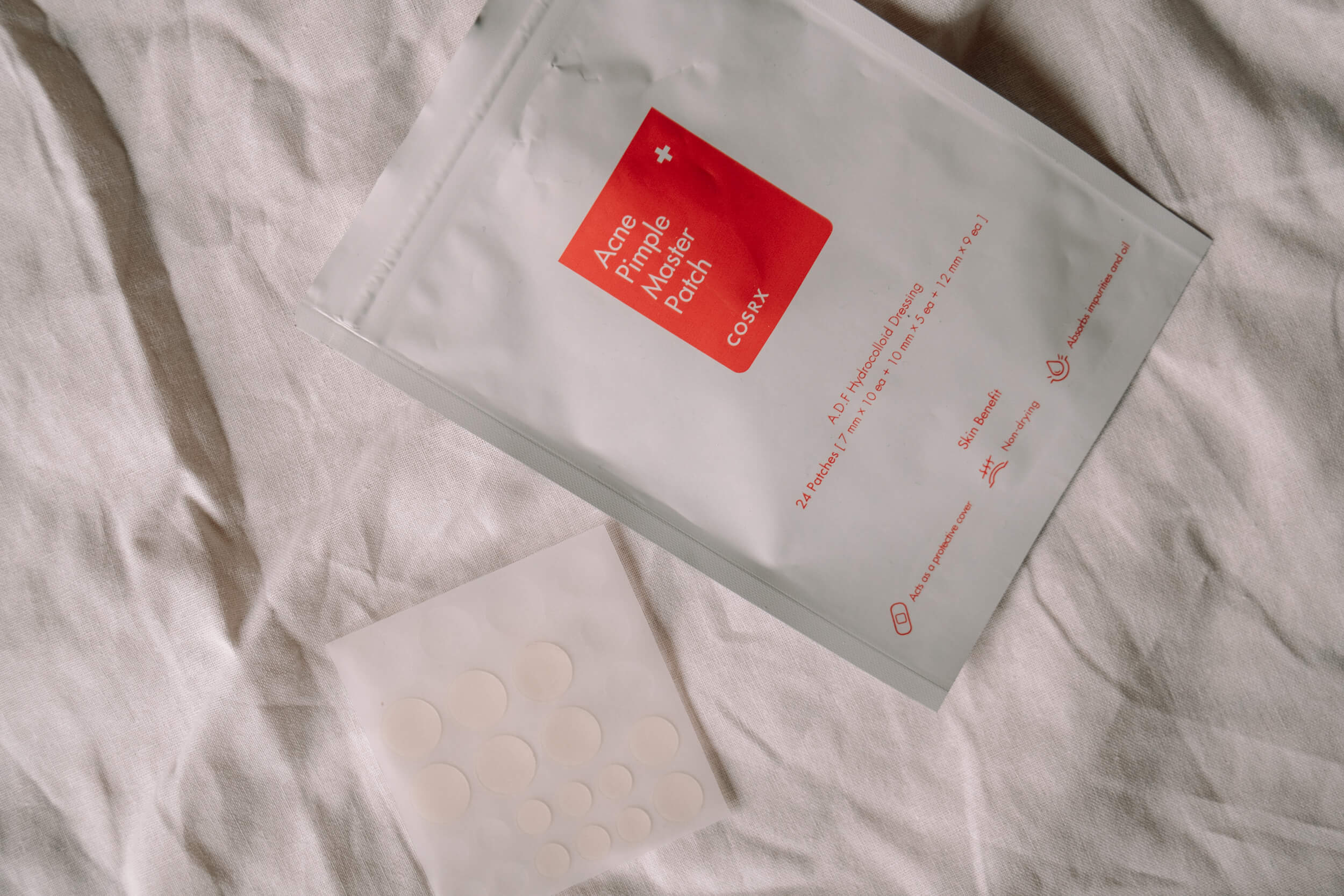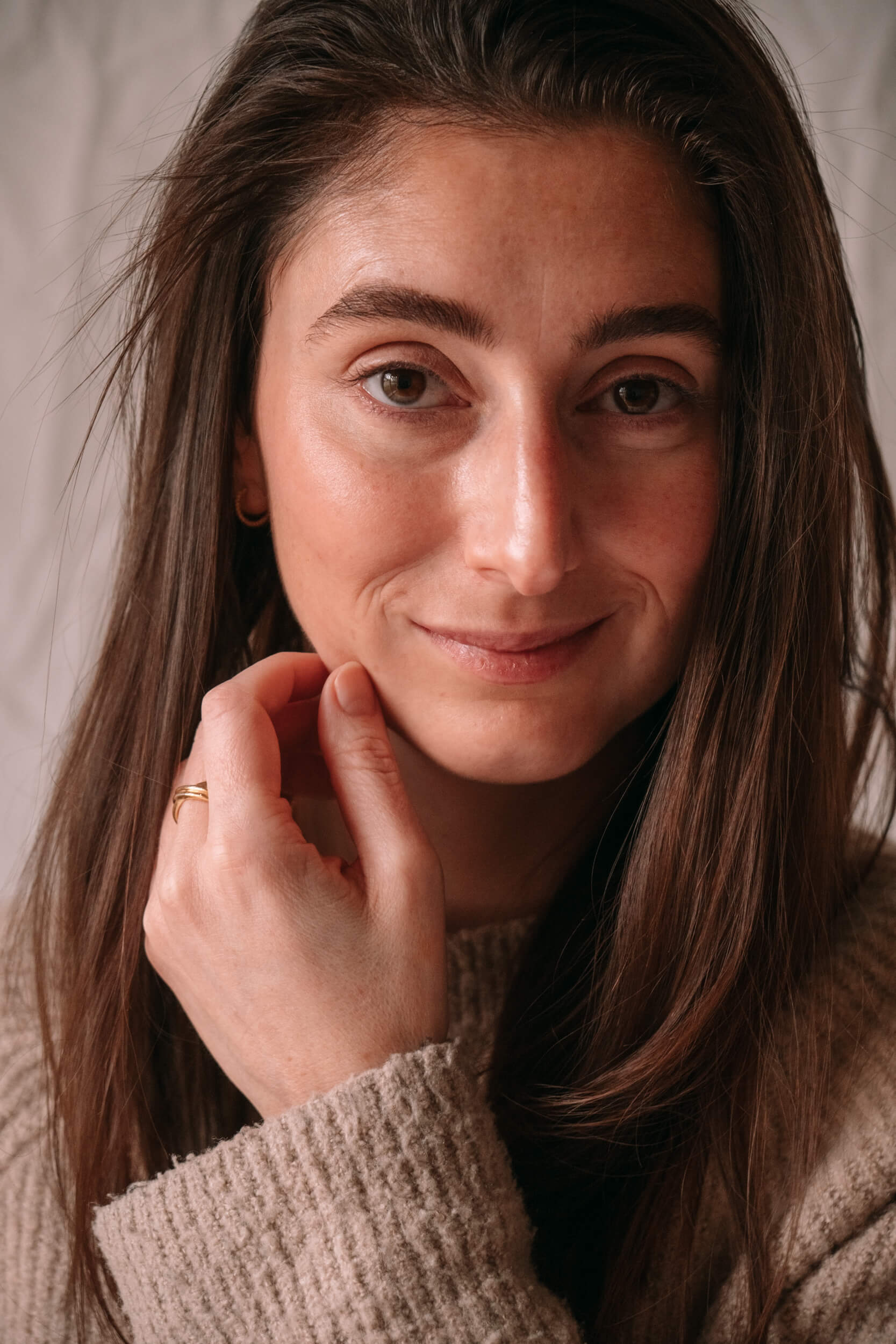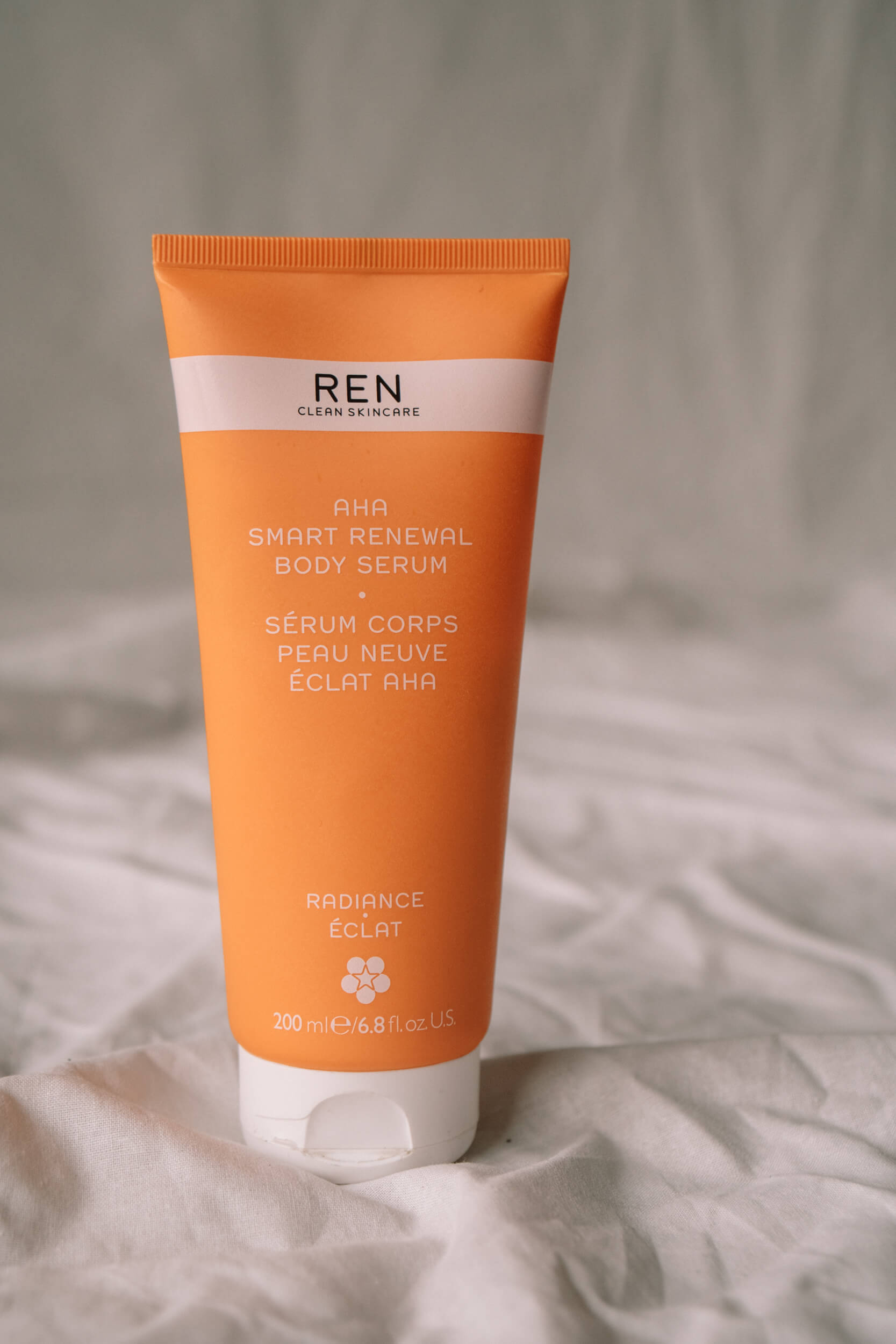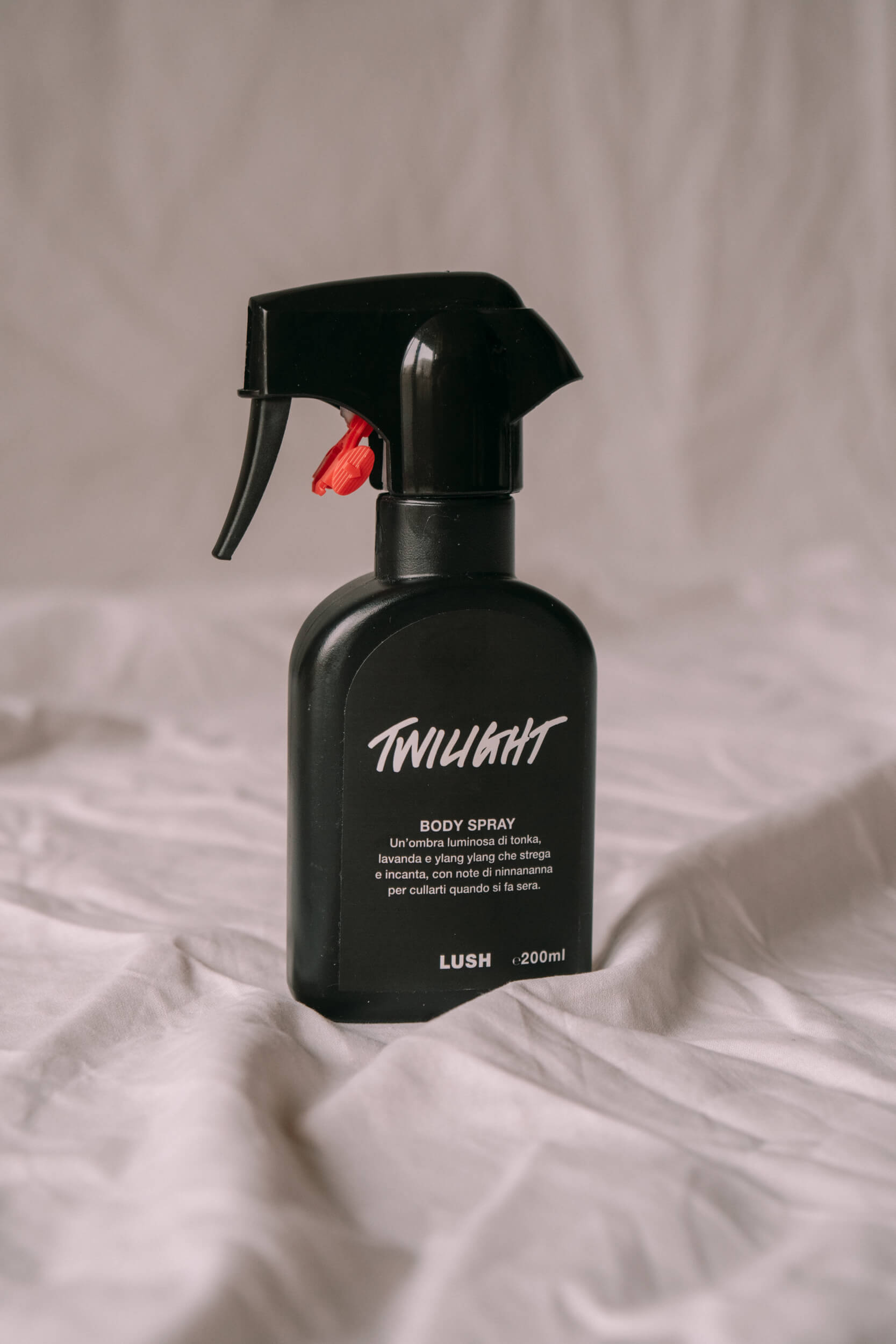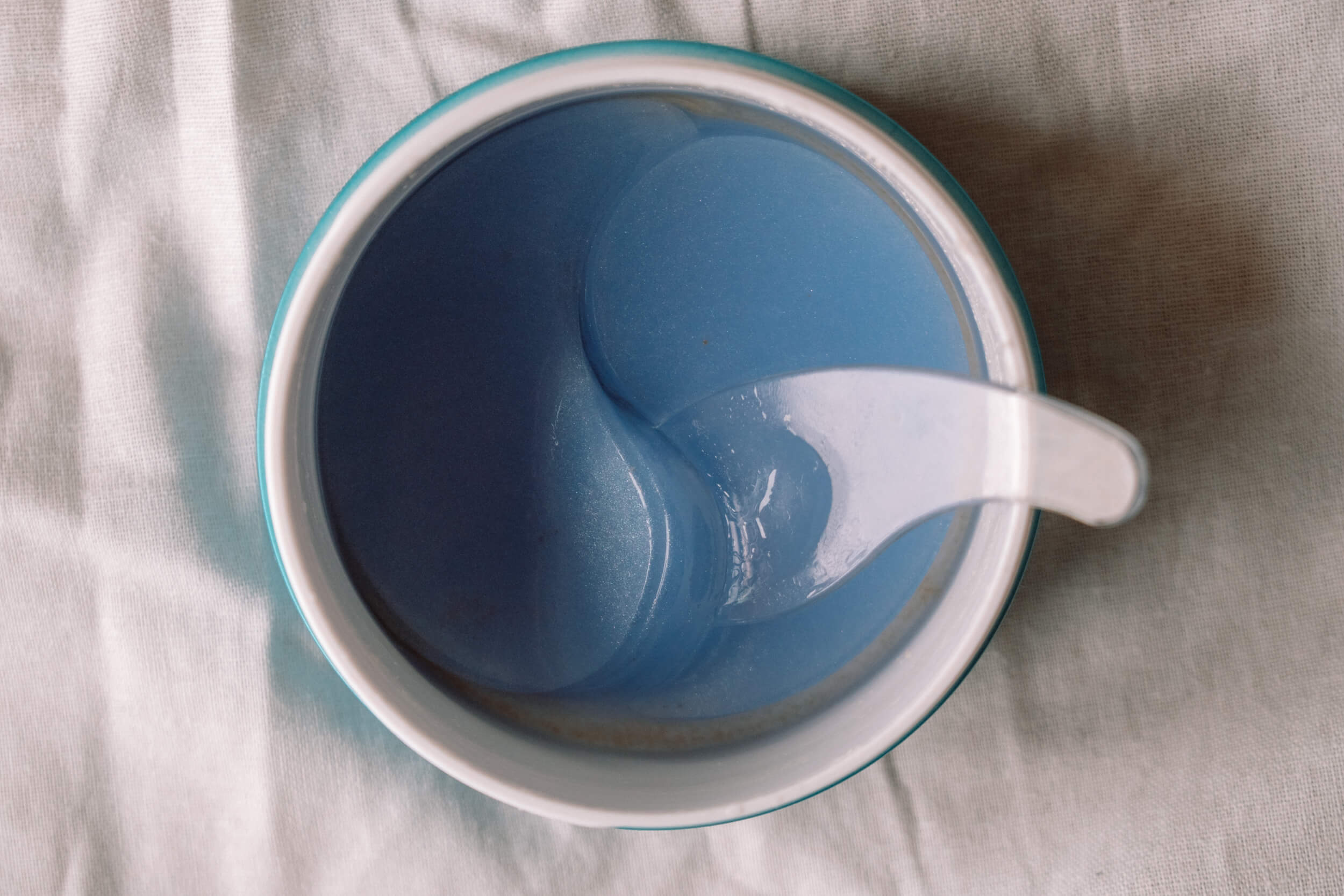 The last product to which you said yes and the last one to which you said no. 
Right now, I'm obsessed with makeup and I have to admit I'm buying more products than usual, and I have a thing for blushes and bronzers above all. Last week I ordered the new Matte Bronzing Brick by Victoria Beckham Beauty, and I can't wait to put my hands on it! I've said no, for now, to the Zendo palette by Natasha Denona. I was reconsidering the possibility to buy it as a self-gift for my birthday, but it actually looks too similar to some other palettes I already have.
The book on your nightstand.
I'm currently reading "The Midnight Library" by Matt Haig.
What's the skincare product on top of your wish list?
This is a VERY HARD question, given that my wish list is always endless! I'd say any product by Allies Of Skin, more or less, it's a brand that really fascinates me but, for budget reasons, I've only tried a limited number of their products. I have a thing for niacinamide, so I'd say that on top of my wish list there's their Prebiotics & Niacinamide Pore Refining Booster.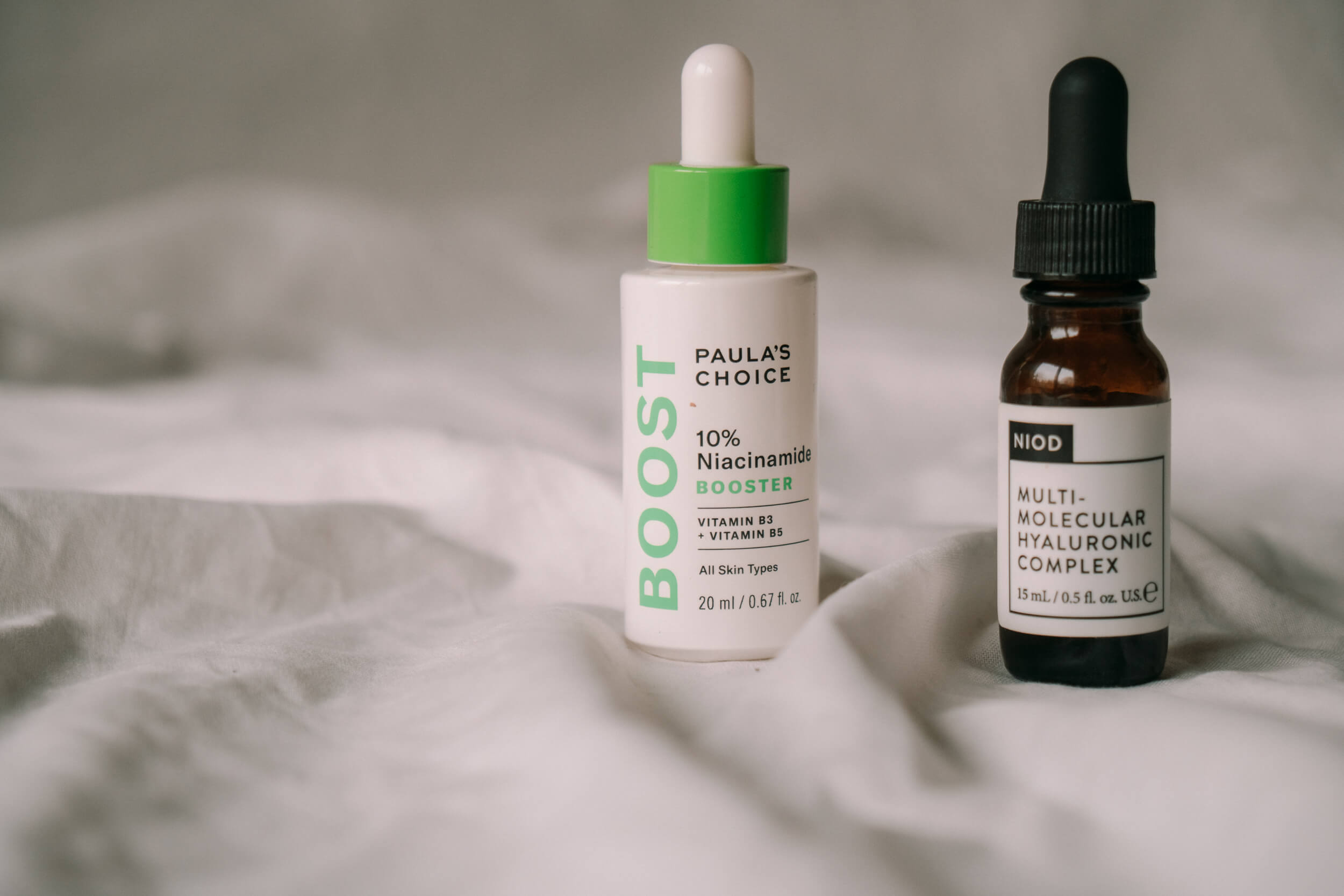 "

I have a thing for niacinamide…"
You have too many of…
I'm afraid the right way to put it would be "you DO NOT have too many of…!" My weak spot is cleansers, I love to always try new ones and I have an endless number of those in my skincare routine.
What's your total relaxation routine?
This may sound a bit cliché, but there's nothing better than a warm bath when I need to relax. I usually start off with a hair mask and a face mask, then I fill the tub adding some bath salts or a bath bomb, I light a candle, pick out a book, and pour myself a glass of wine. I soak in the tub, and I think of nothing for at least half an hour.
What's the skincare product you could never go without?
SPF, no doubt. We could spend all our savings on the best products in the world, but if we don't use sunscreen, everything is useless.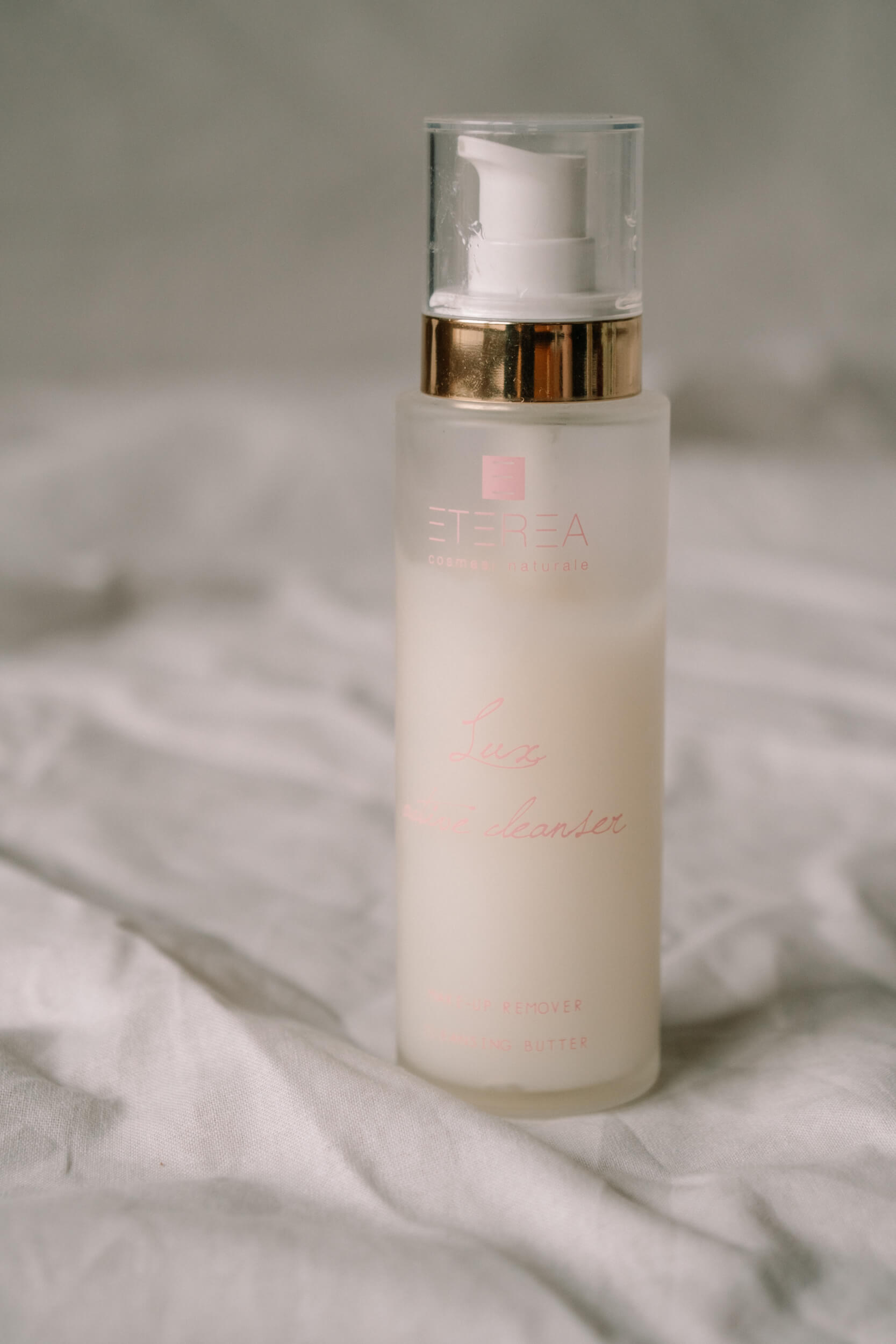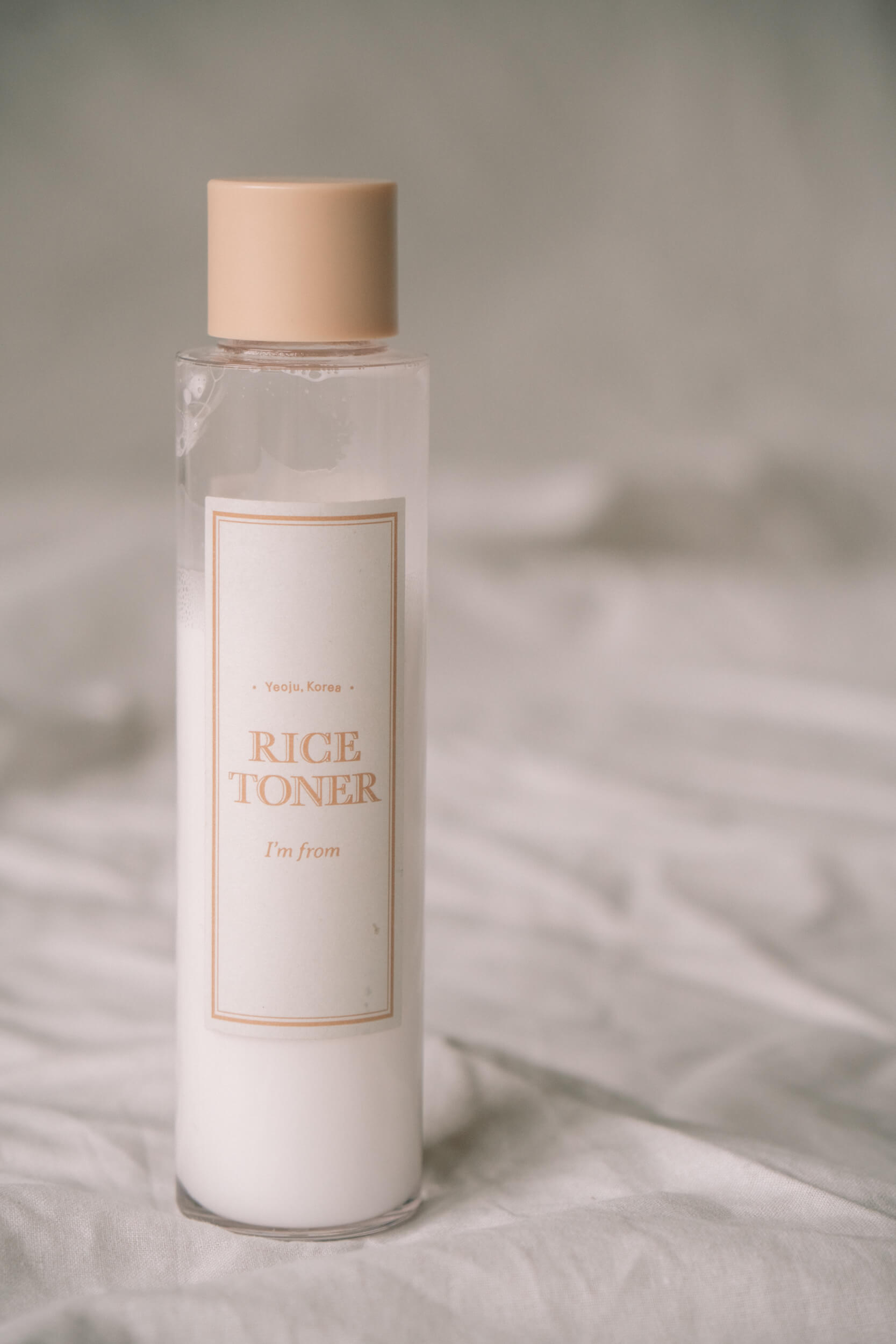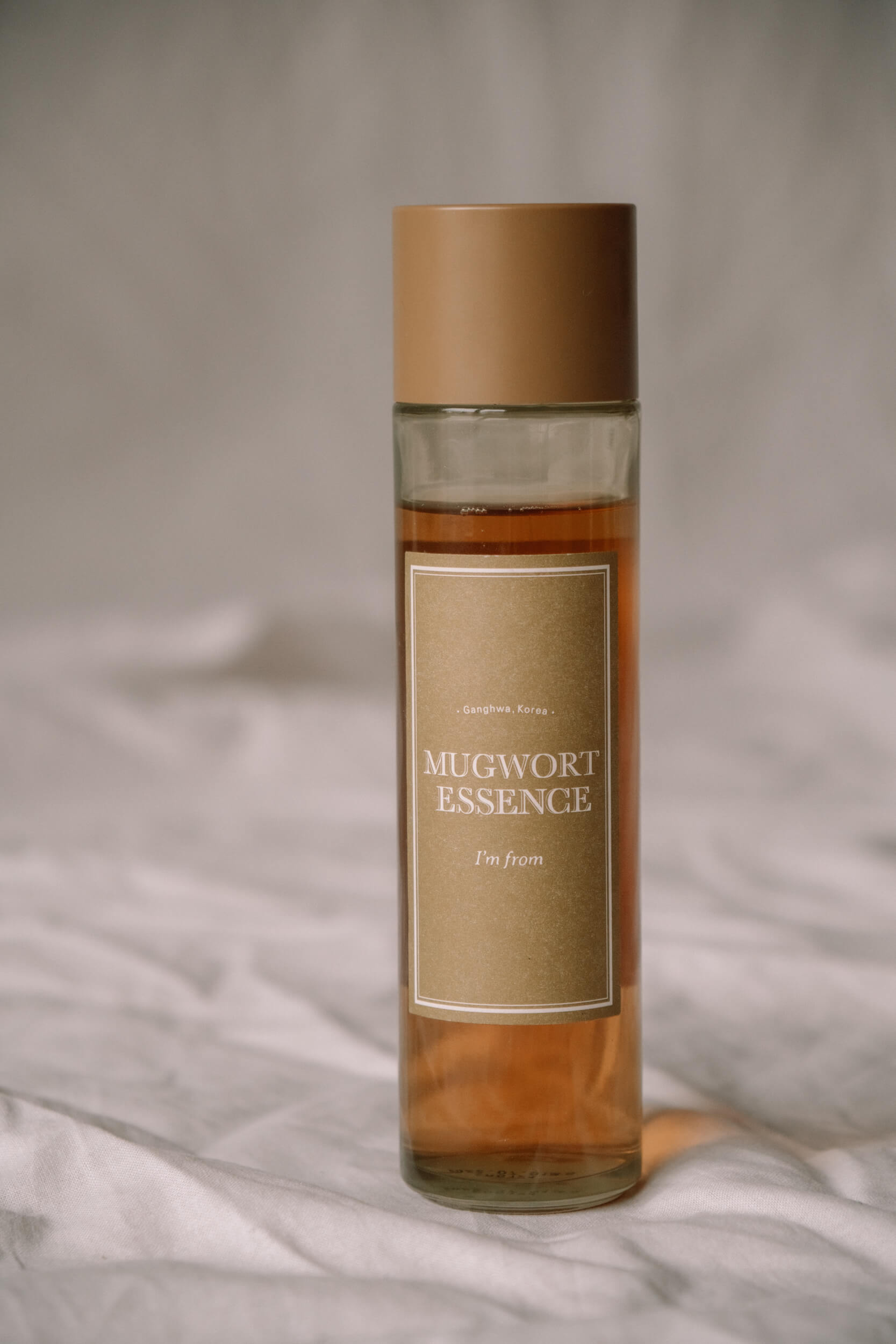 "This may sound a bit cliché, but there's nothing better than a warm bath when I need to relax."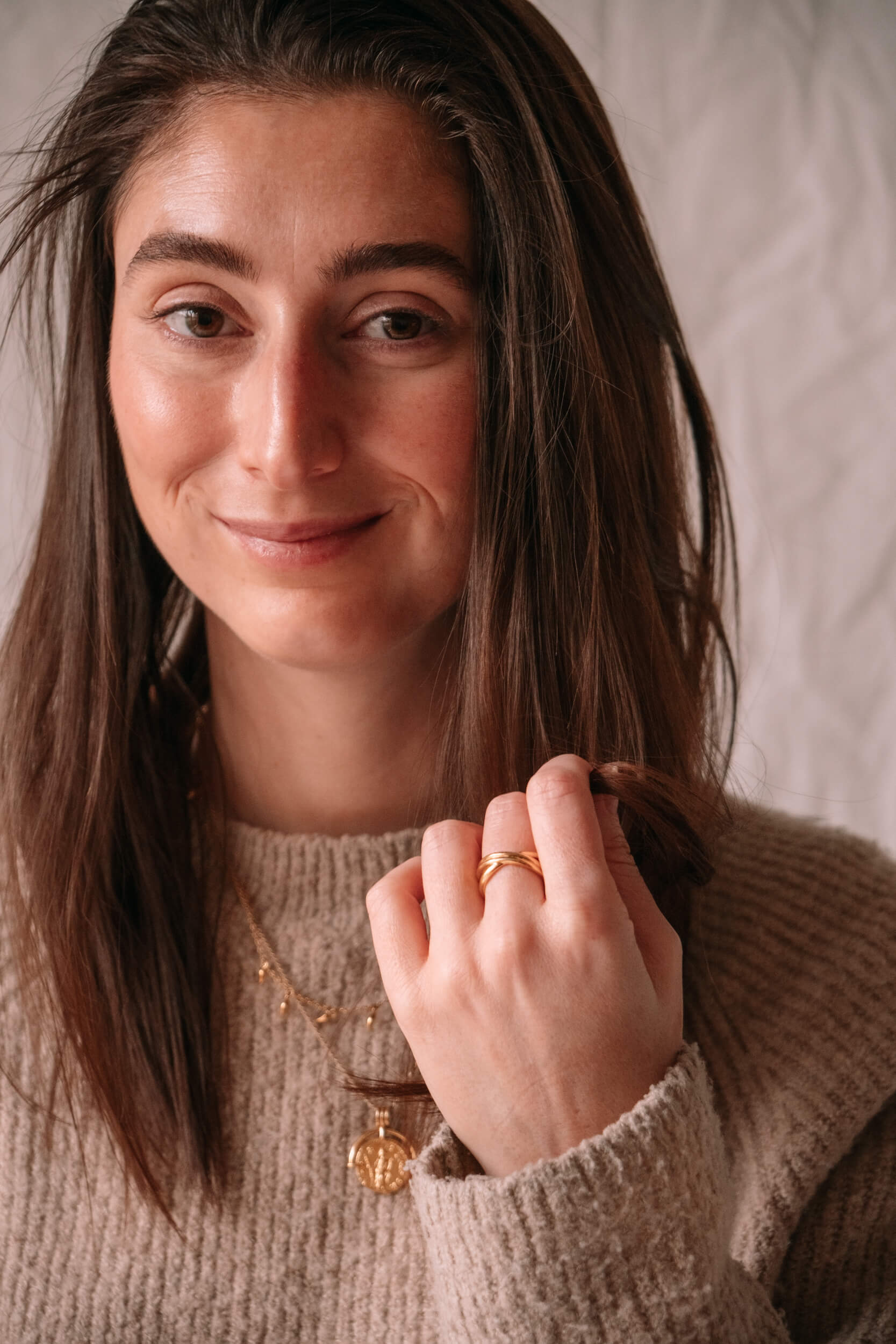 Over the past year, we've had a lot of time to think: if you could invent a skincare product that hasn't been put on the market, yet, what would it be?
A sunscreen with the ability to resist all day with no need to reapply it!
The beauty world is also connected to mental health. What would you want to change?
Luckily, things are already changing fast and in a good way. Among the content creators dealing with beauty, you'd rarely find, today, someone who uses filters or retouches their figure in the picture. I think and hope that this can help followers accept themselves more and love their skin and body more. I wish that movements like the skin and body positivity ones existed back when I was in high school.
What's the latest thing that made you smile?
I smile every morning when I go out of my bedroom and find Jake waiting for me, wagging his tail, ready to nuzzle me. He's a tiny tornado and he always manages to put me in a good mood.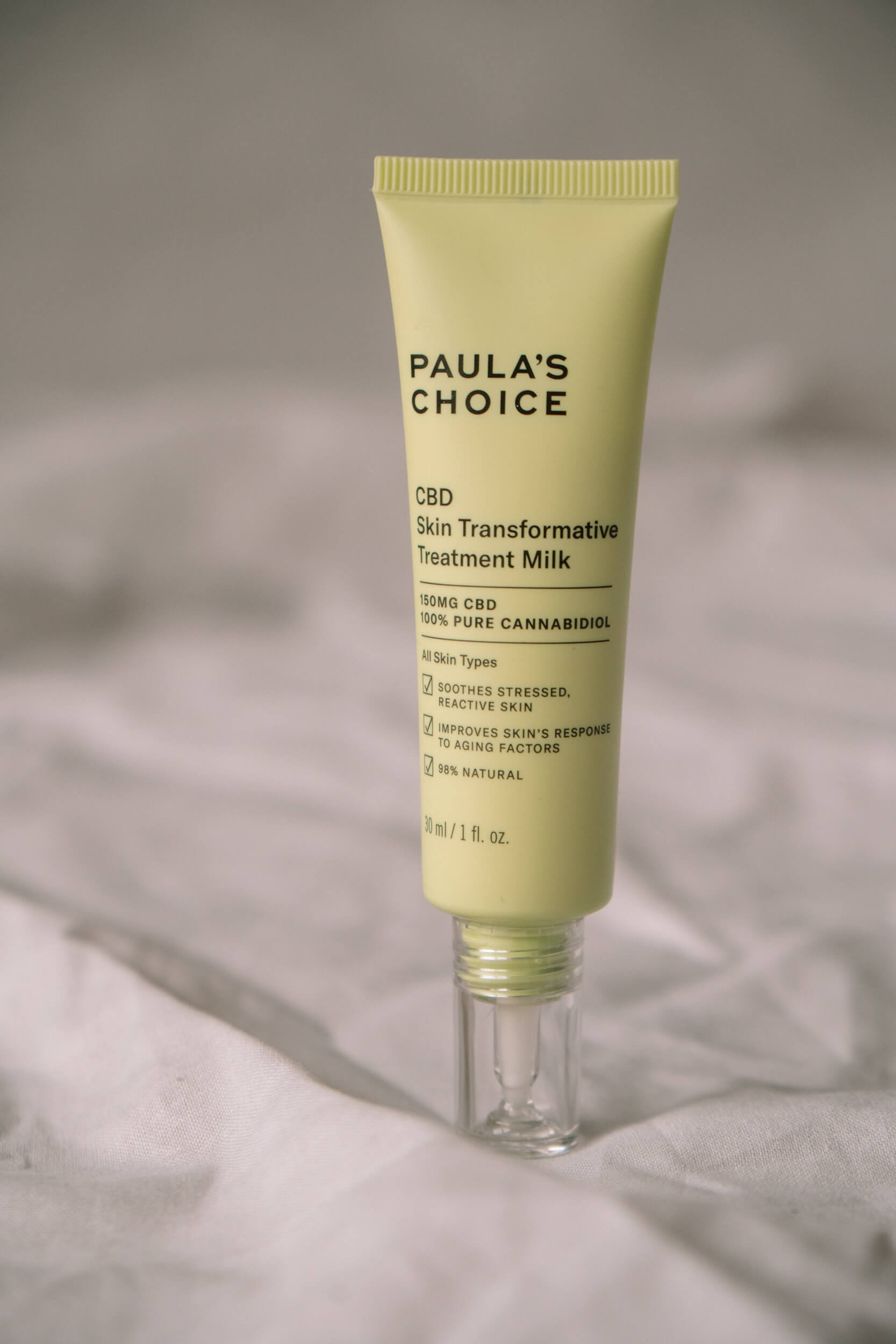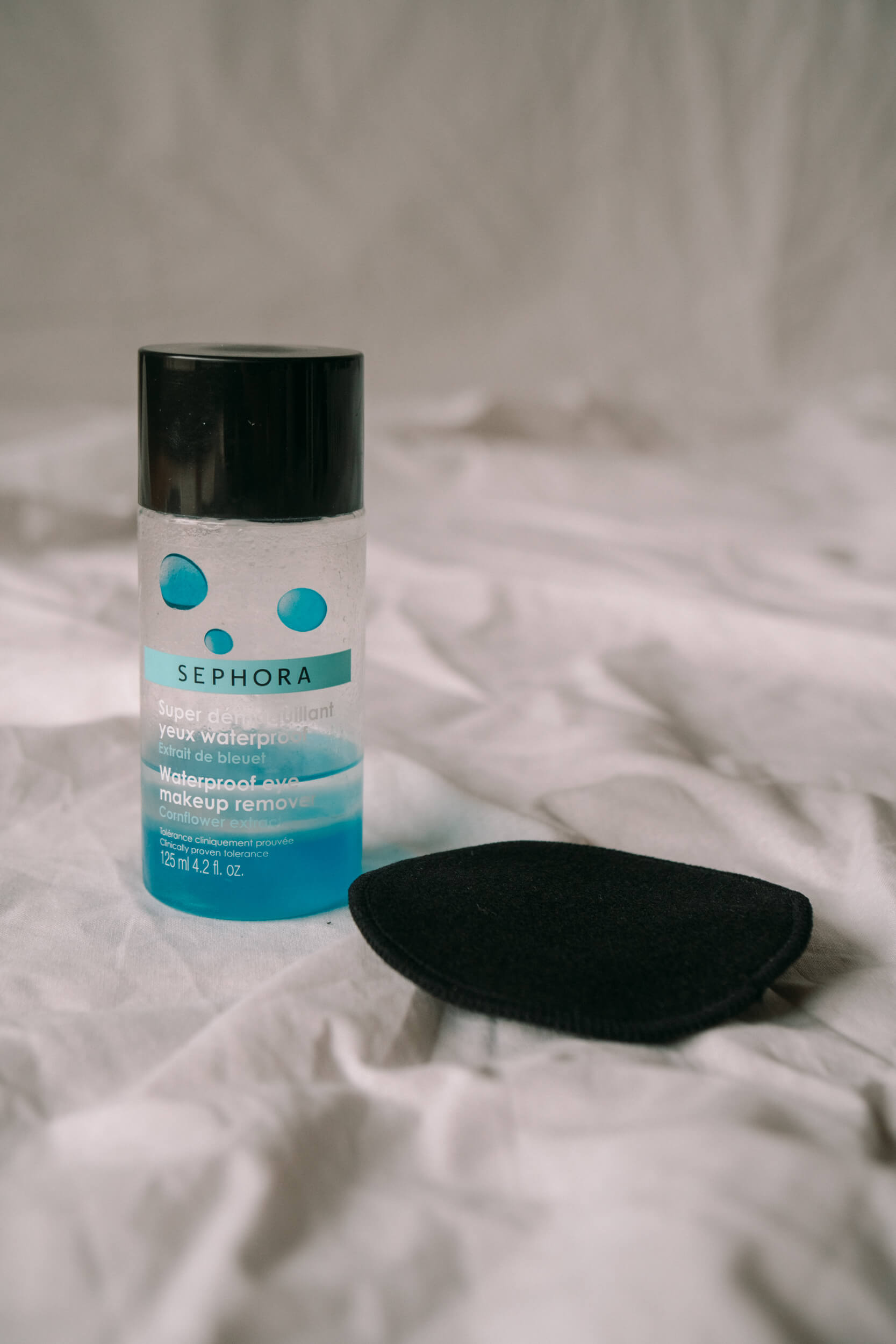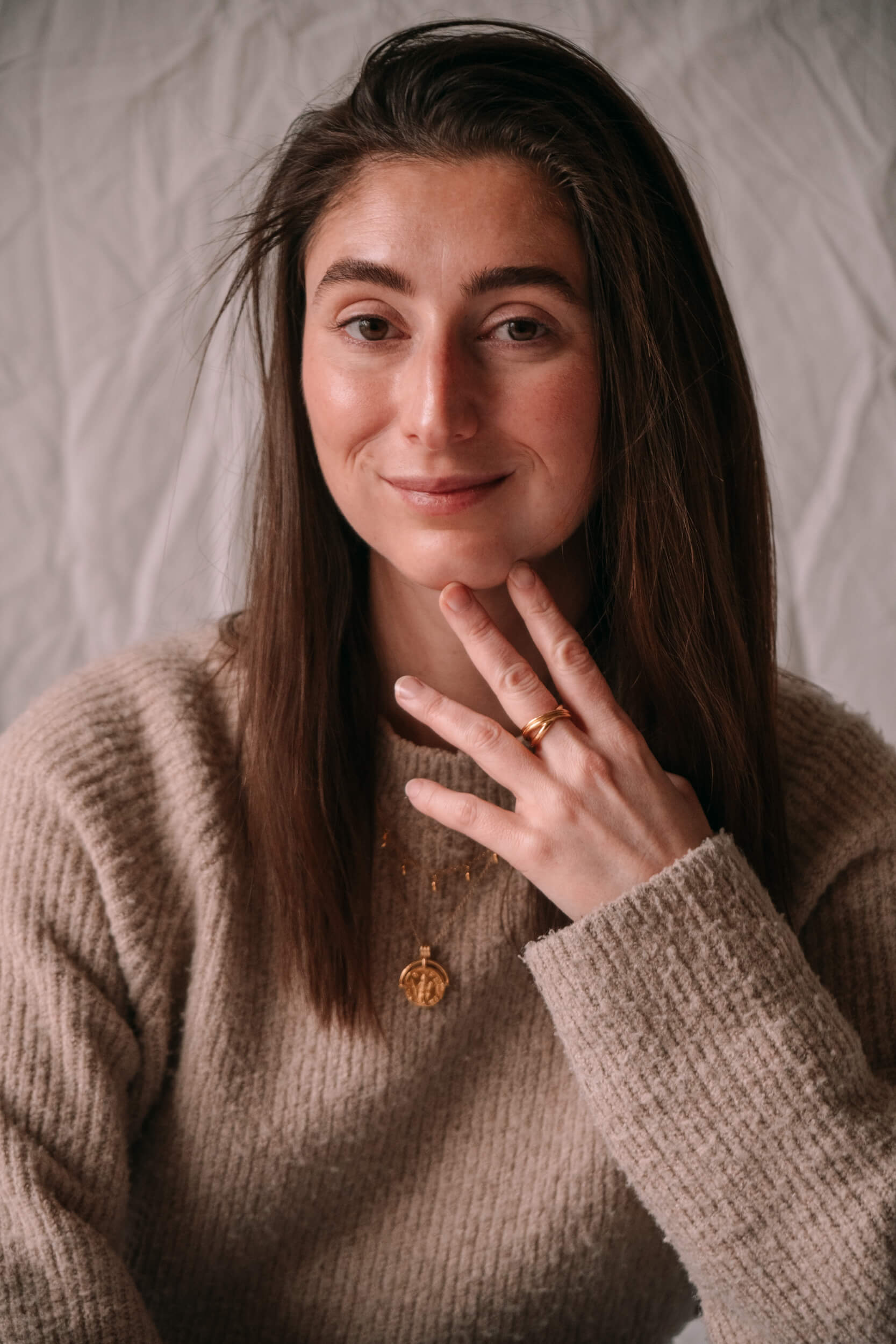 The bravest thing you've ever done.
Probably, going to London on my own to study, back in high school; later, over the years, I've moved abroad several times for study or work reasons, but the first time was definitely the toughest because I was very young, and I was in no way ready for what I was getting myself into. However, I would do it all again in the same way.
Your favorite body cream?
That's easy, Daily Replenishing Body Cream by Paula's Choice. Every time I'm about to finish it, I cut the bottle so that I don't waste a single drop.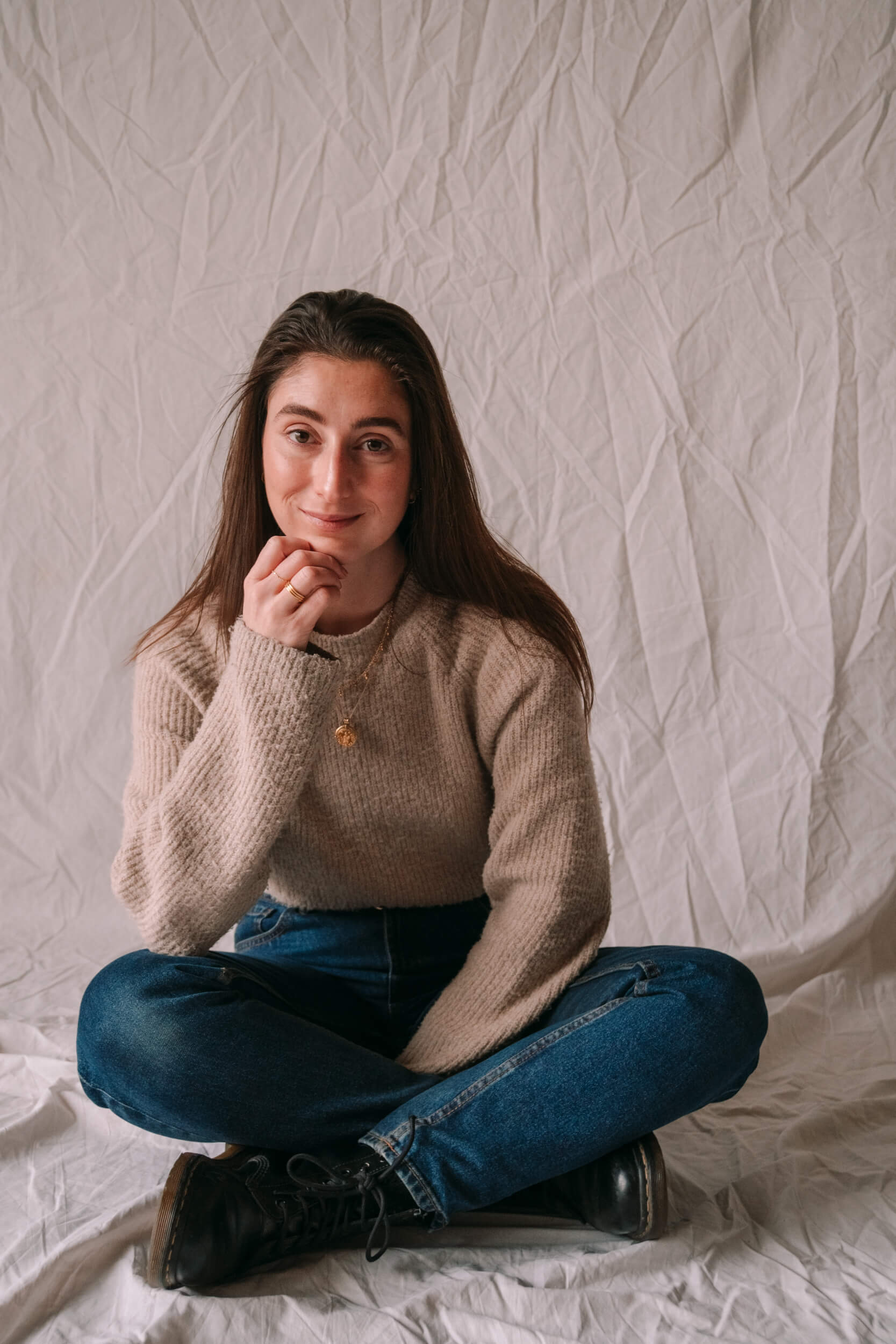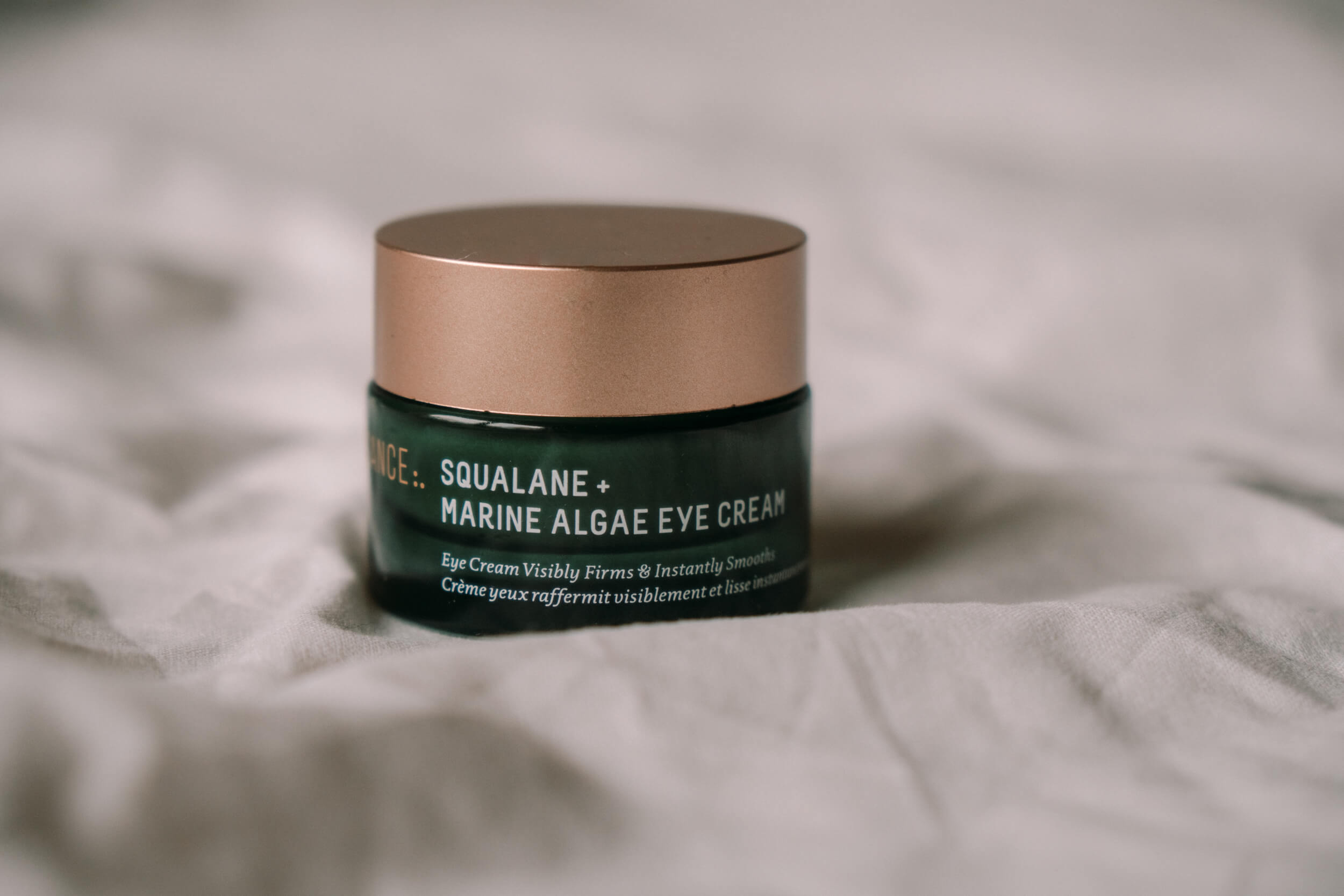 Your favorite hair care routine?
I have to admit I'm very lucky when it comes to hair. My hair doesn't get dirty easily, so I wash it once or twice a week, at most. My favorite line is MOMO by Davines, I use both its shampoo and conditioner, a couple of times a month I apply a hydrating or nourishing pre-wash hair mask, leaving it on even all night long.
When do you feel the most self-confident?
When I'm extremely tired but happy; when after a day's work, I go to bed and realize I'm very tired but I've done my best, I've made a few steps closer to fulfilling my dreams. This used to happen to me during fashion weeks, after 18 hours spent running back and forth backstage, and it happens also today when I read all the sweet messages from my Instagram followers.