Wake up, Hydrate, Makeup, Remove, Hydrate, Repeat.
While we were in New York, we stopped by Anna Ling's lovely place to get an insight into her skincare and makeup routine. The model is all about moisturizing the face, never forgetting the SPF, and the importance of haircare. And what about makeup instead? Four or five products, possibly creamy, and that's it! Let's discover her minimalist and effective routine.
What is your earliest beauty memory?
As a young teen I use to match my eyeshadow color to the top I was wearing everyday to school.
What's the first thing you do when you wake up? And the last one when you go to bed?
Drink a glass of water, and put lip balm on.
What is your current skincare routine and what's the ingredient you look for the most in your products?
After I shower in the morning, I put gentle moisturizer on, and at night, after I take off any make up and clean my face with a damp hot towel, I put thicker moisturizer and lip balm on. For ingredients, I try to stay away from heavily scented things as it can irritate my skin.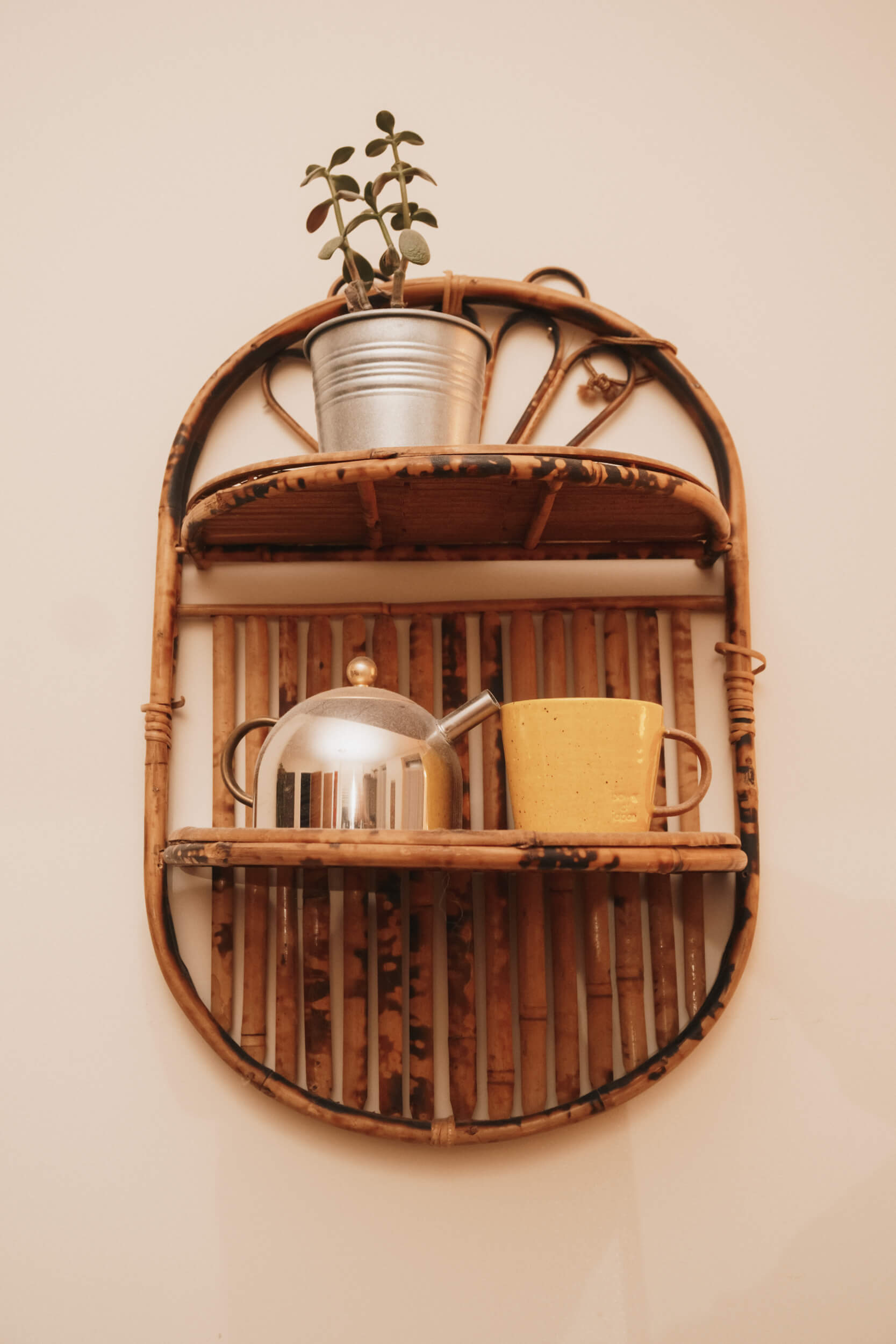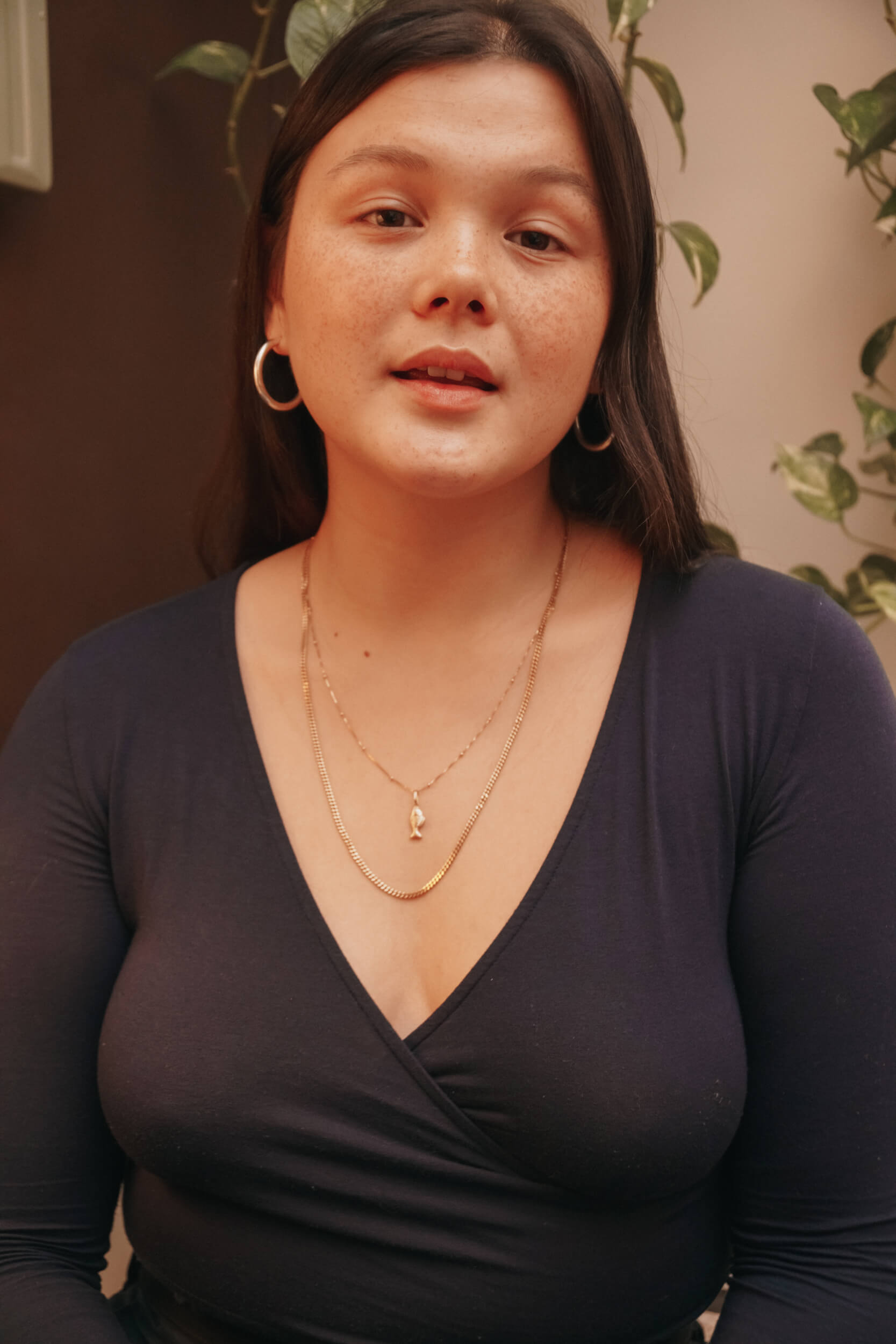 "At night, after I take off any make up and clean my face with a damp hot towel, I put thicker moisturizer and lip balm on".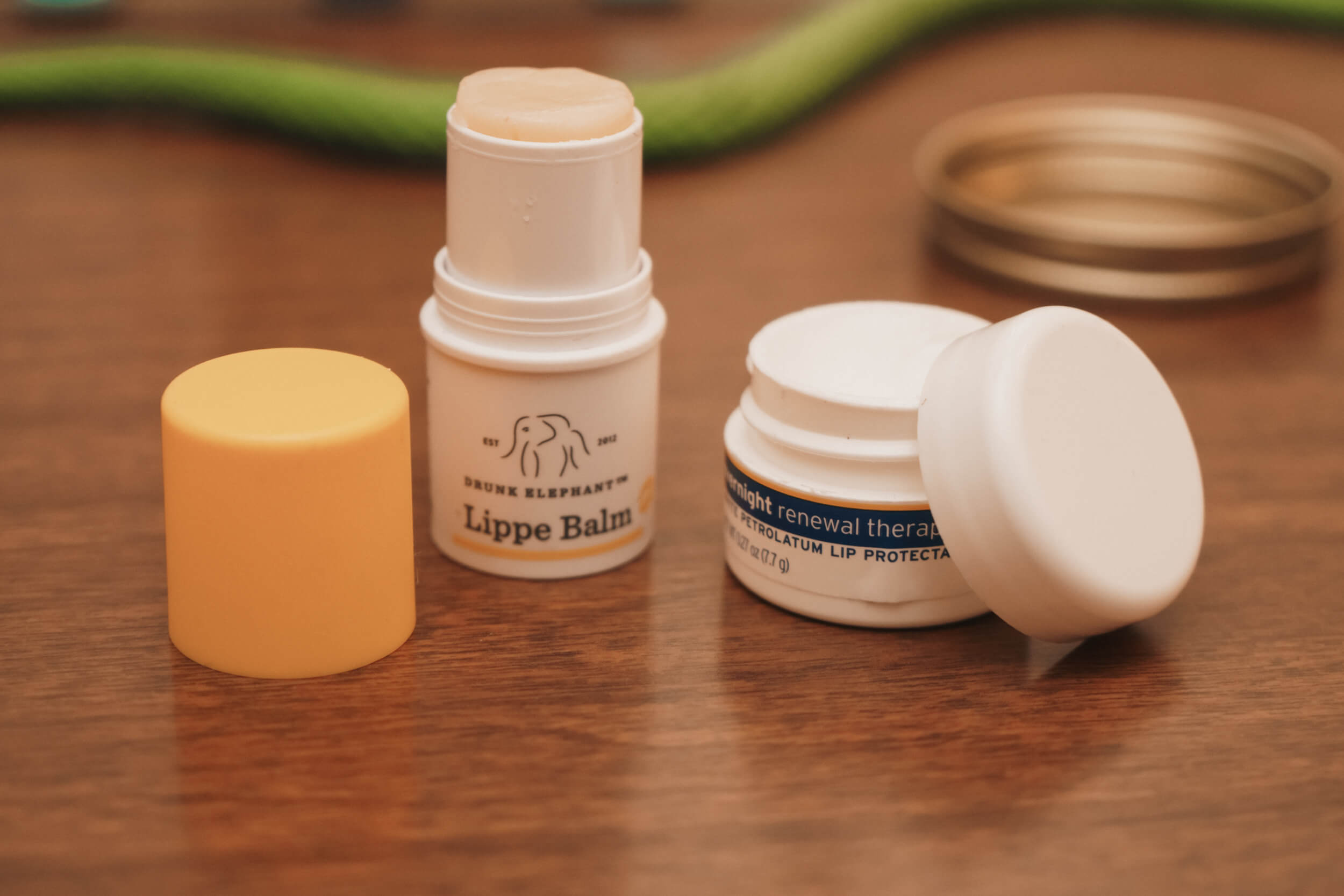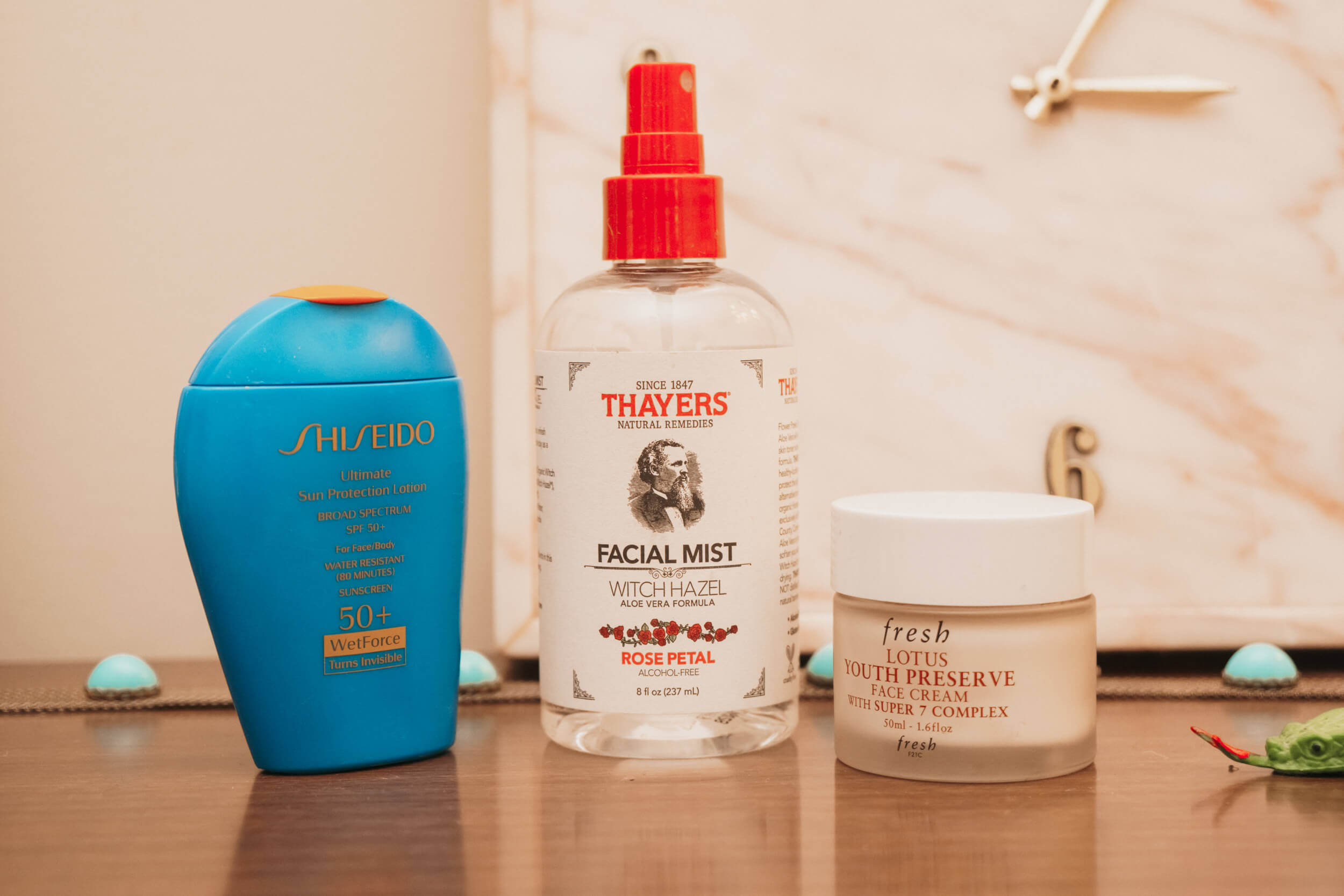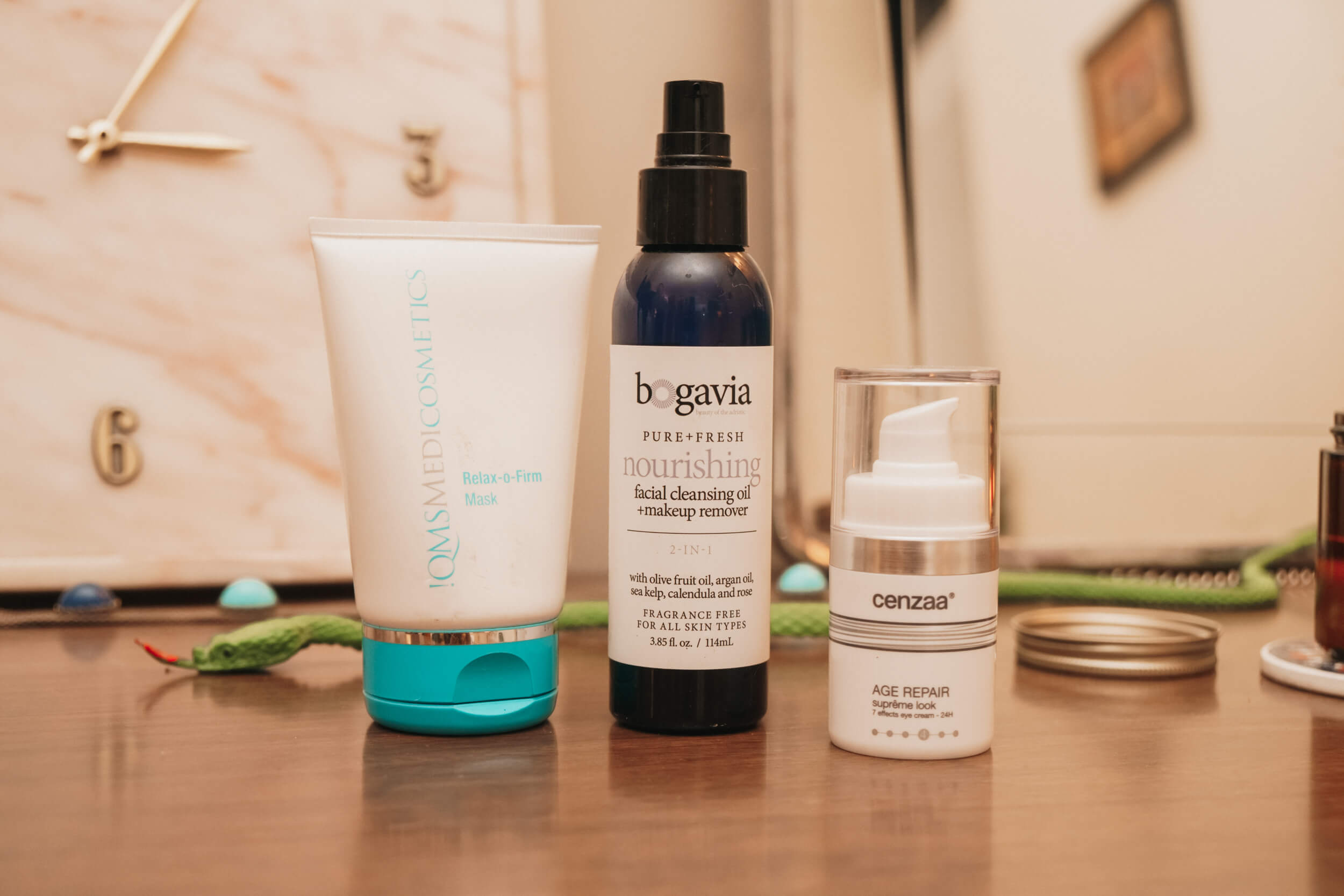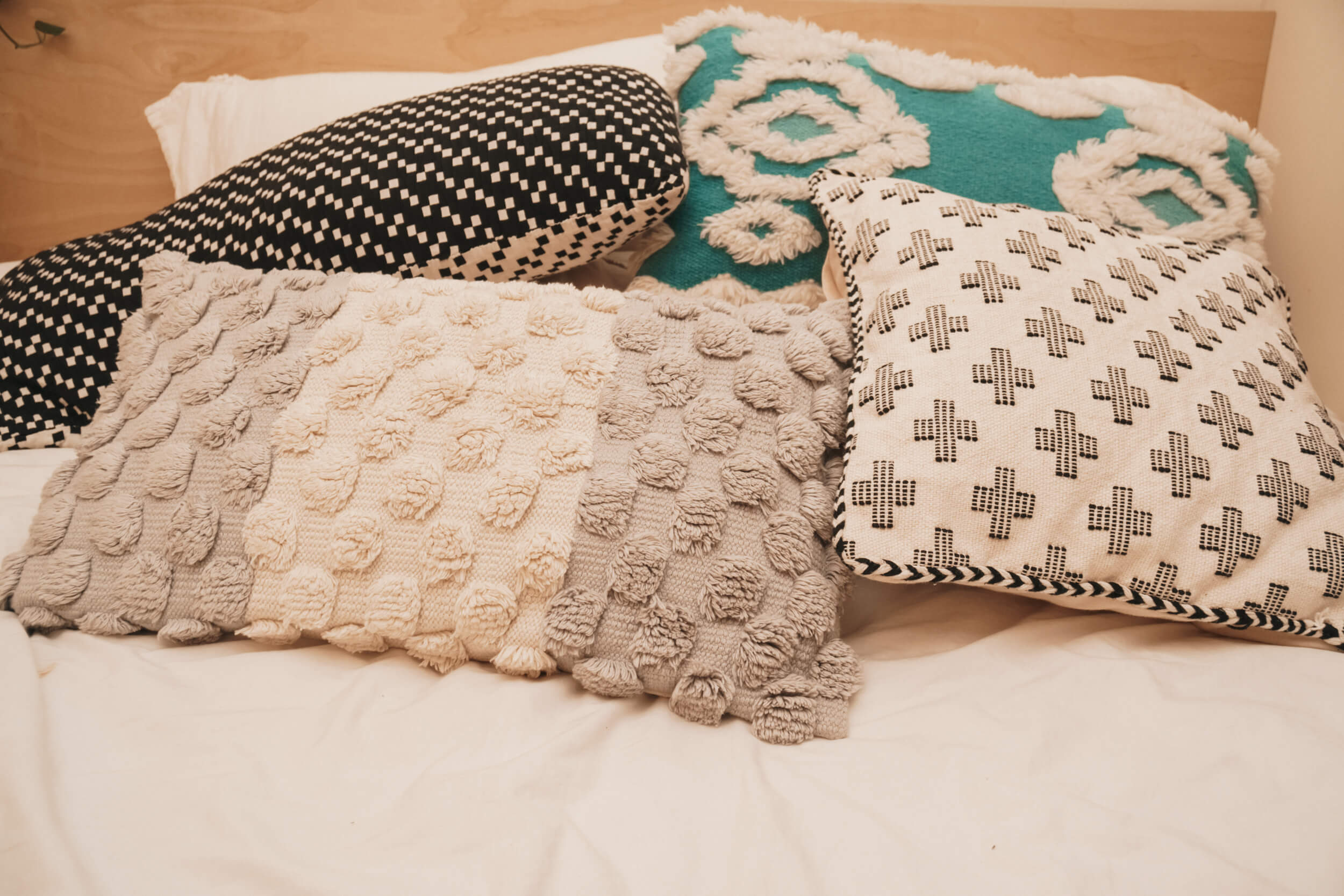 Being a model and being always on set with makeup artists and hairstylists, is there any beauty secret you can spill out to us? 
I like to give my skin as much break from makeup as possible, so right after I finish a shoot I take the makeup off with a makeup remover and then wipe clean again with water and cotton pad as I don't like the feeling of makeup remover residue on my skin. And then put a gentle light moisturizer on again to protect my face from dehydrating.
What means for you feeling comfortable in your own skin? 
 Feeling great with no makeup on!
What it's in your makeup bag lately and what are your "holy grail products"? 
I usually only have about 5 items. A brow gel, mascara, highlighter, blush, and eyeliner. My holy grail is Glossier Cloud Paint and Rms beauty creme highlighter.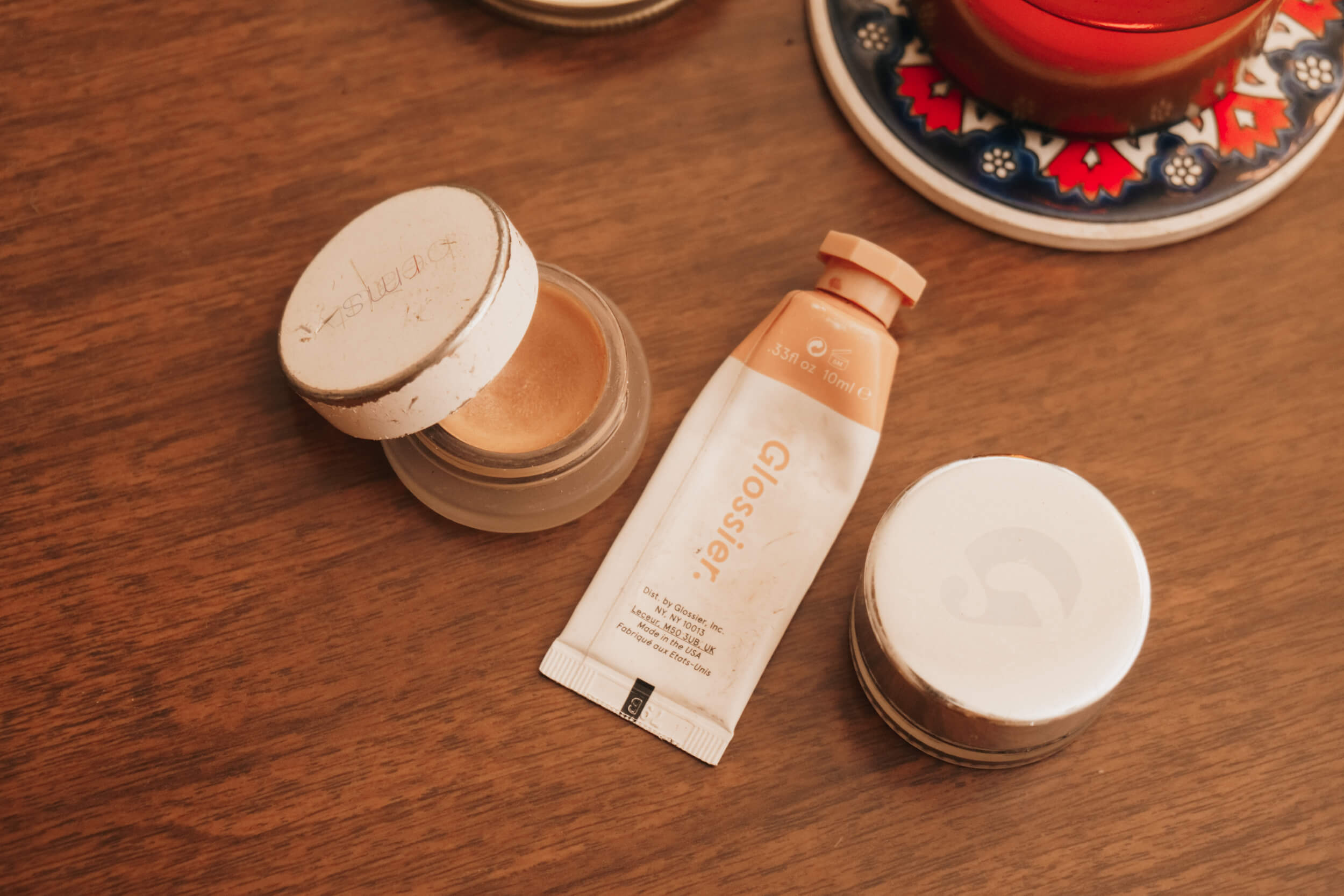 "I usually only have
about 5 items."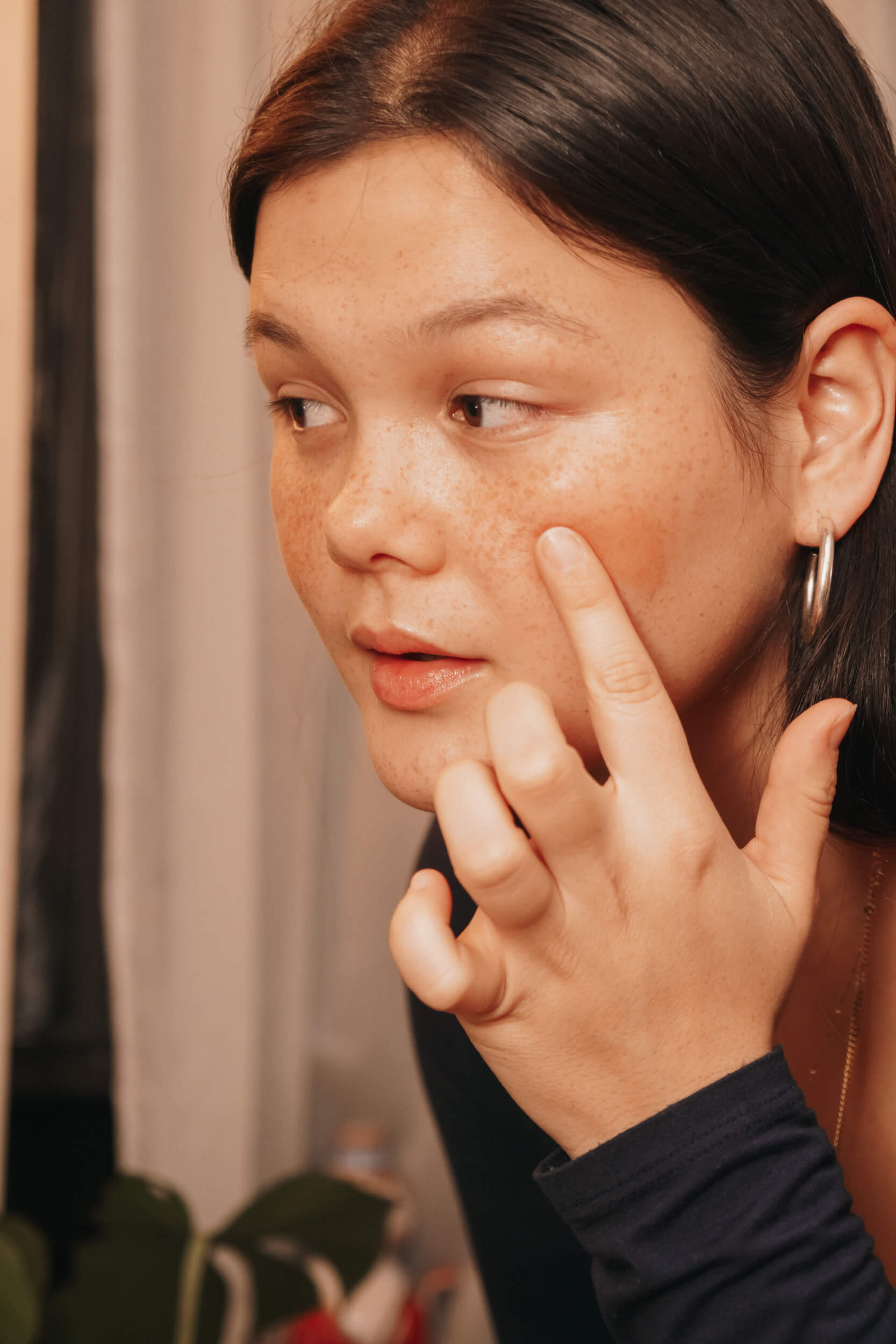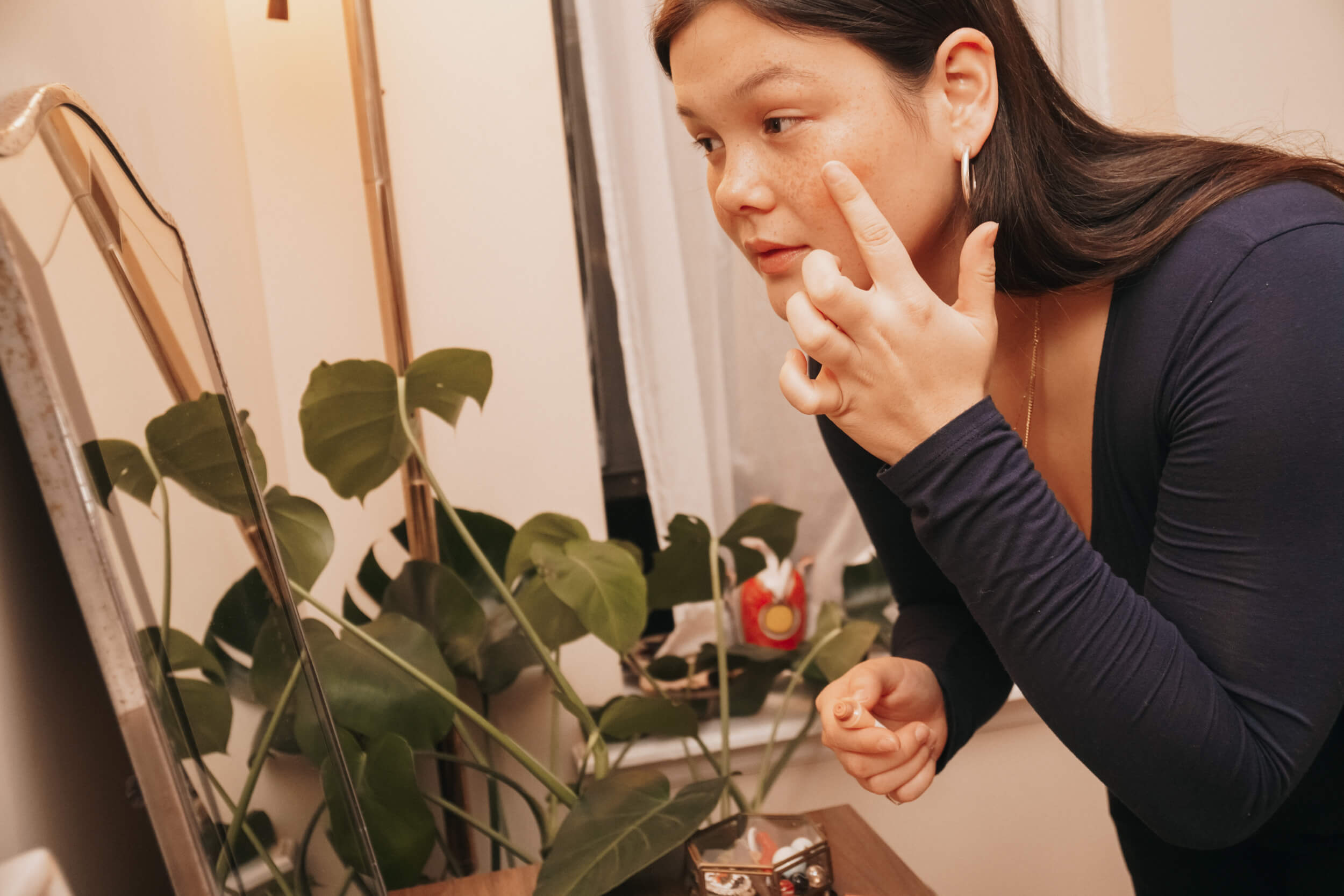 What's the book on your nightstand?
Right now I'm reading "Conversations with Friends" by Sally Rooney.
What makes you laugh?
My very funny friends, dogs and cats, memes, and my mom.
What's your go-to look? 
My go to look is fresh out a hot shower blush's cheeks with dewy skin. My go to eye look is a clean winged eye.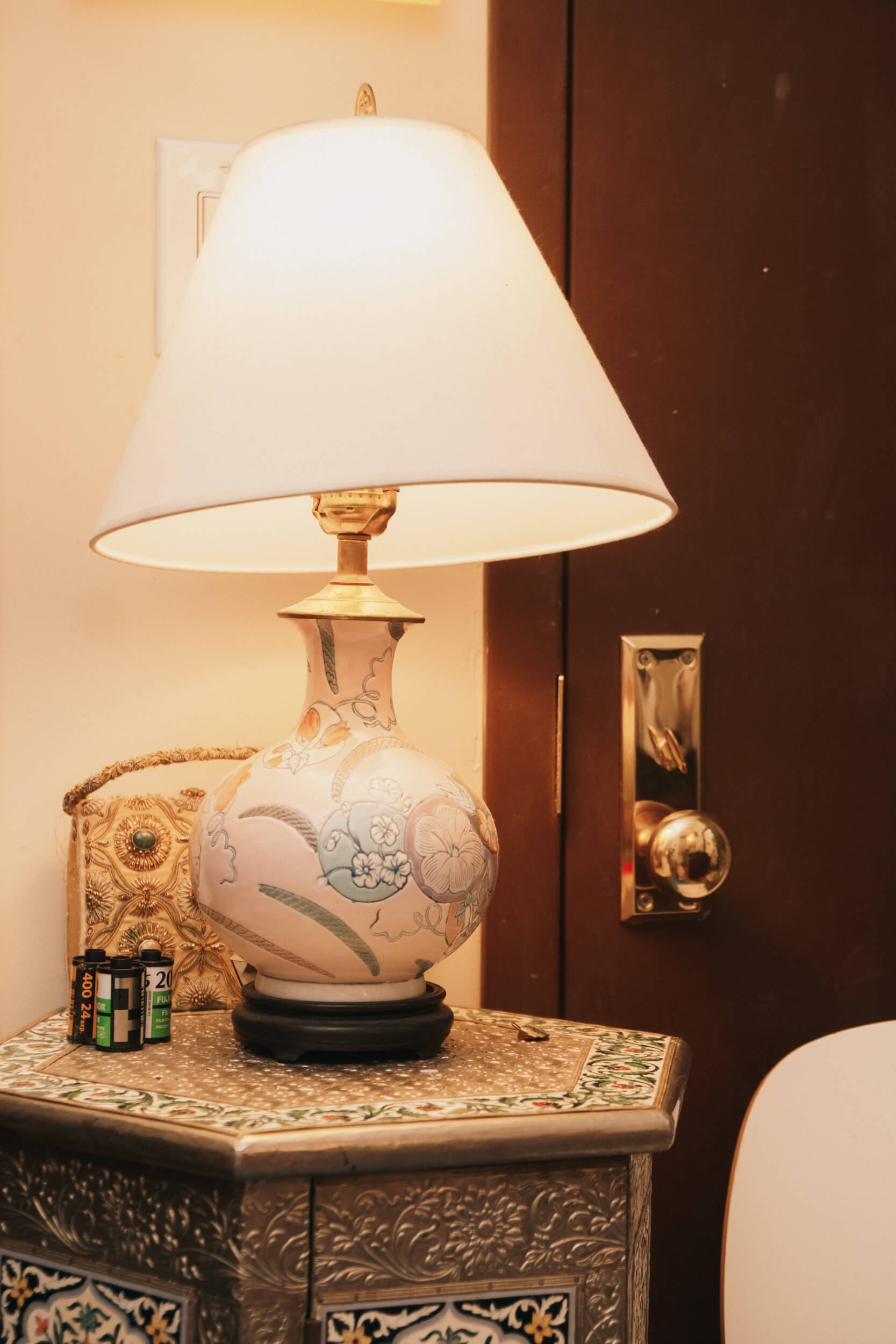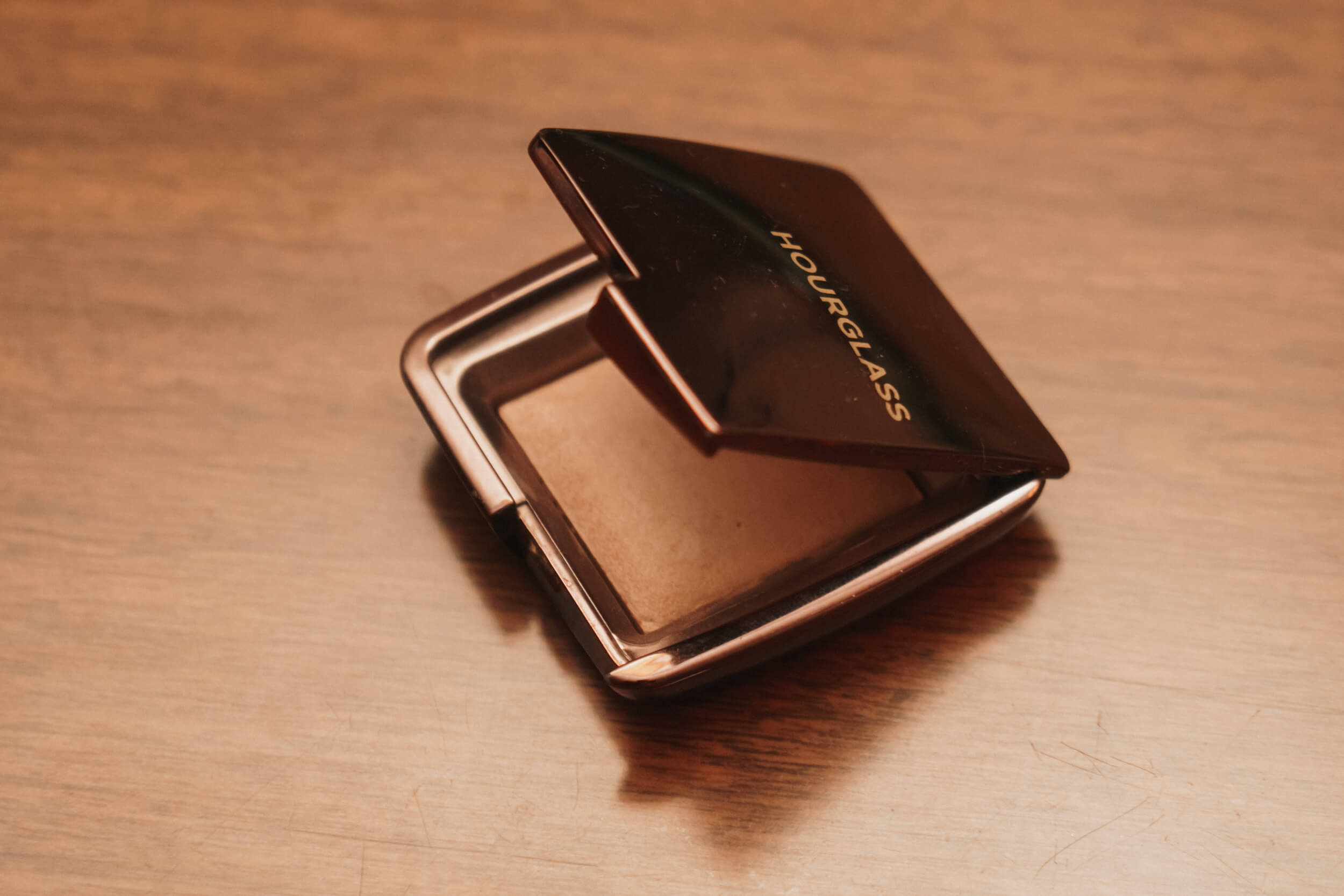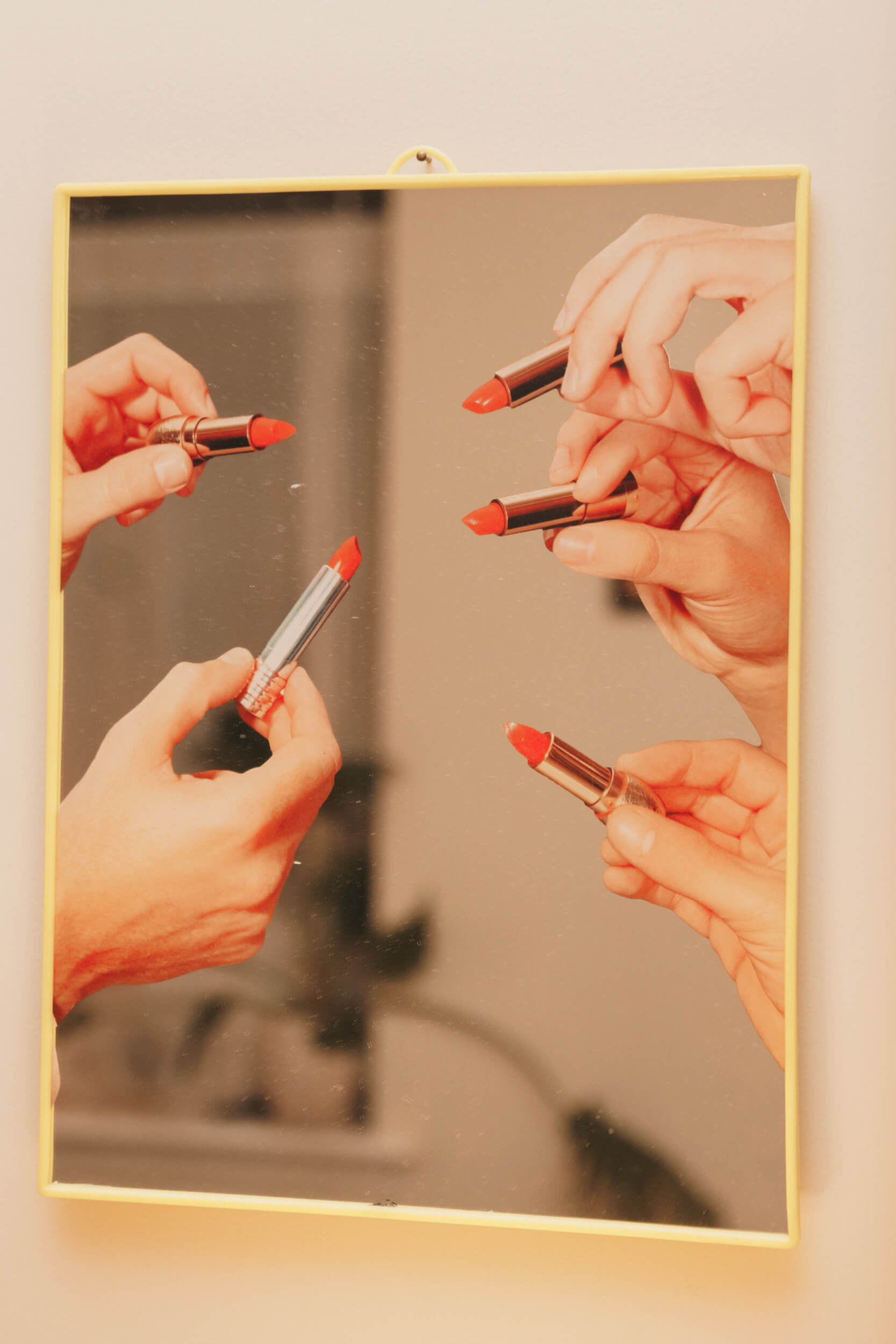 "Fresh out a hot shower blush's cheeks with dewy skin."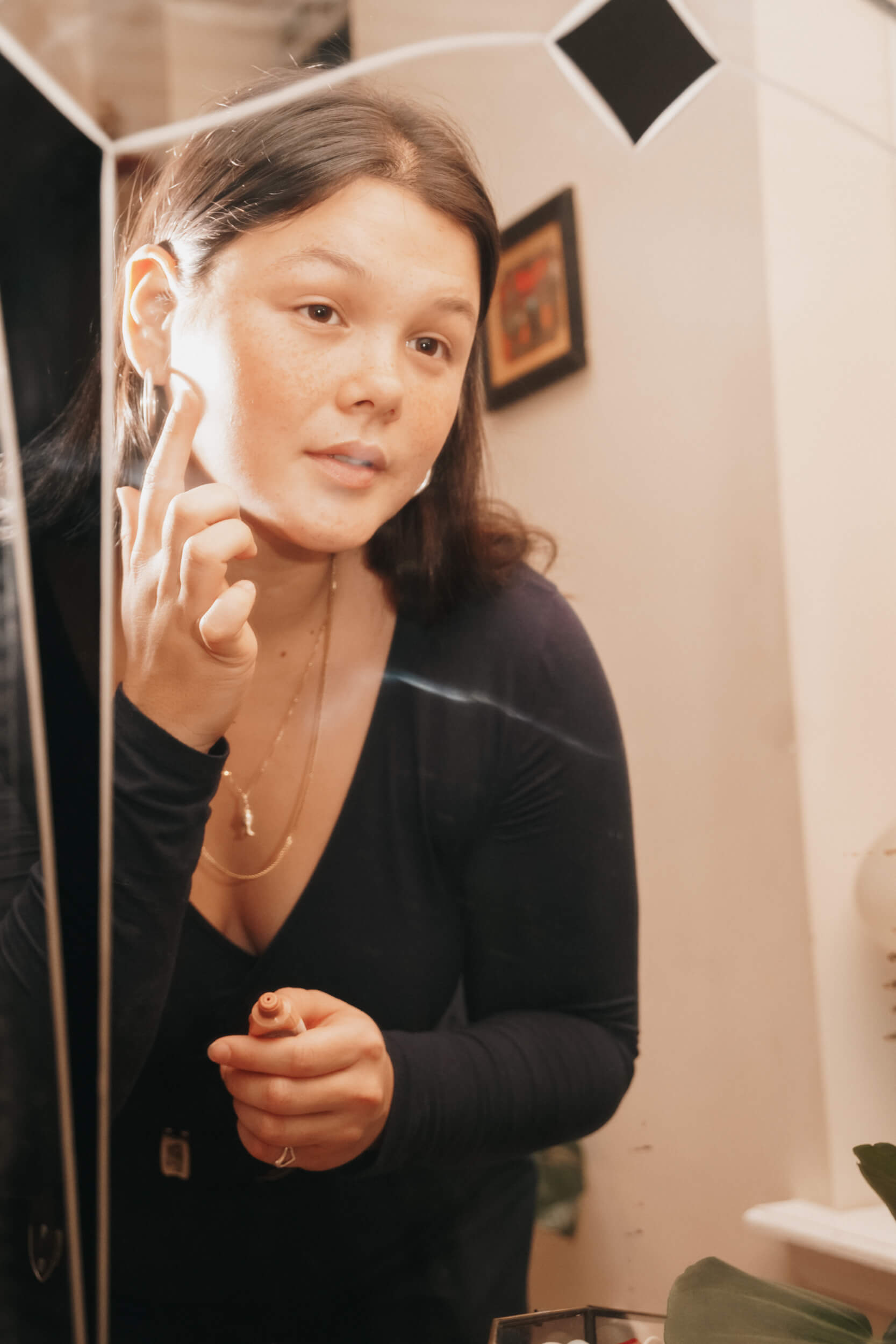 "My go to eye look is a clean winged eye."
Bath or shower? 
I love baths, but i usually shower.
Most relied on hairstyling product and/or tool:
A good comb to part my hair, dry bar brown dry shampoo, Ouai Wave Spray.
Favorite Body lotion. 
It changes all the time, right now I'm using Dove Derma spa Goodness.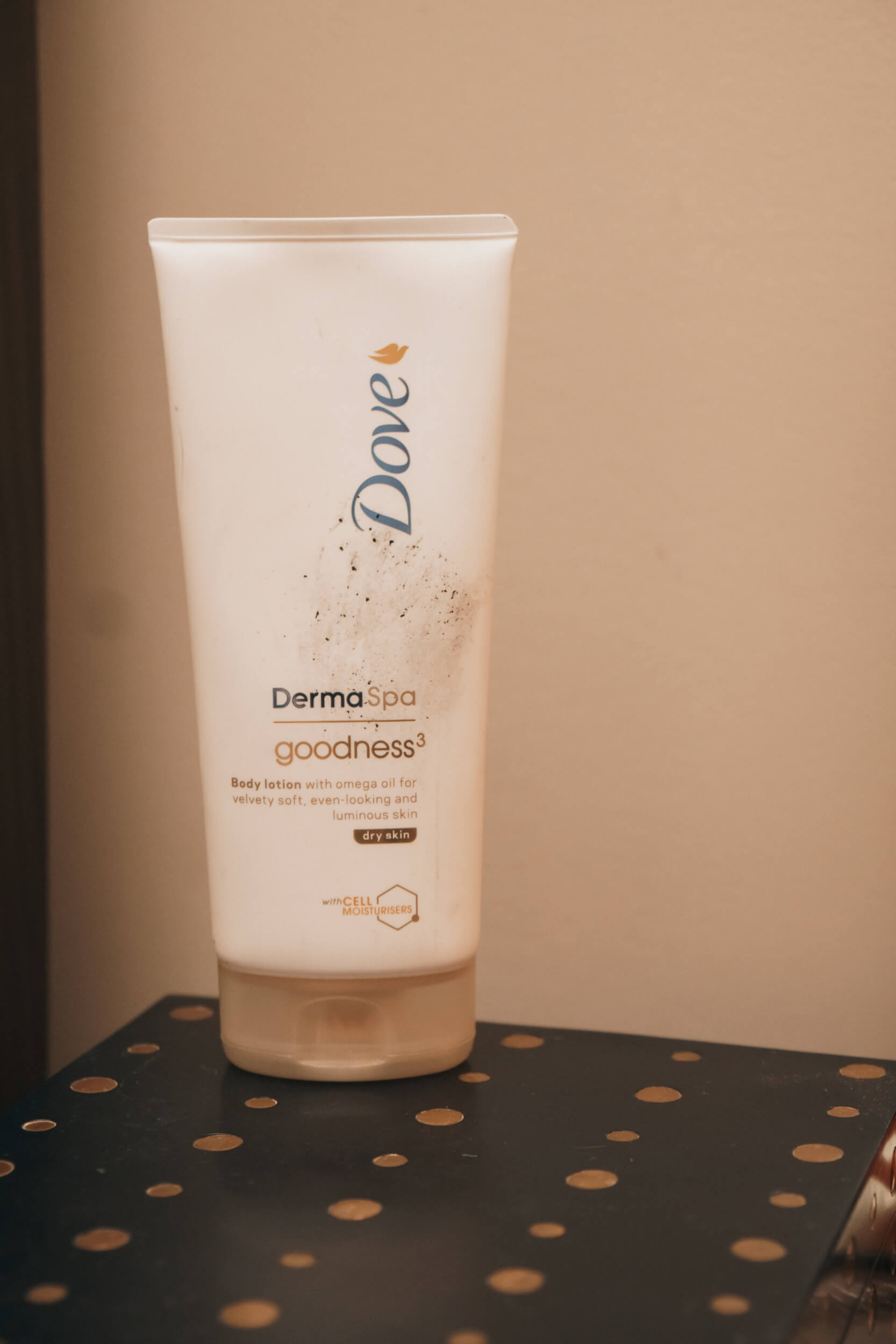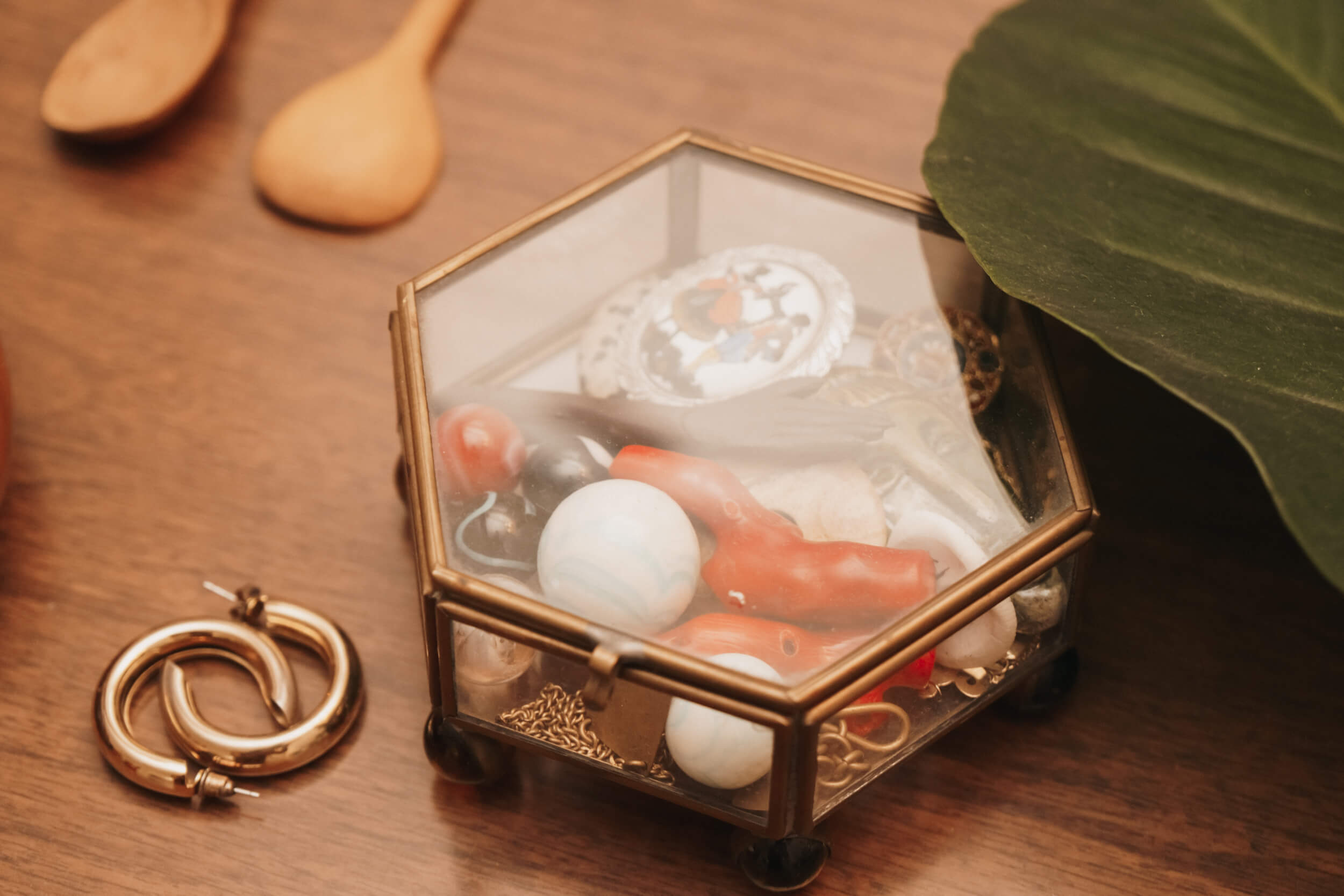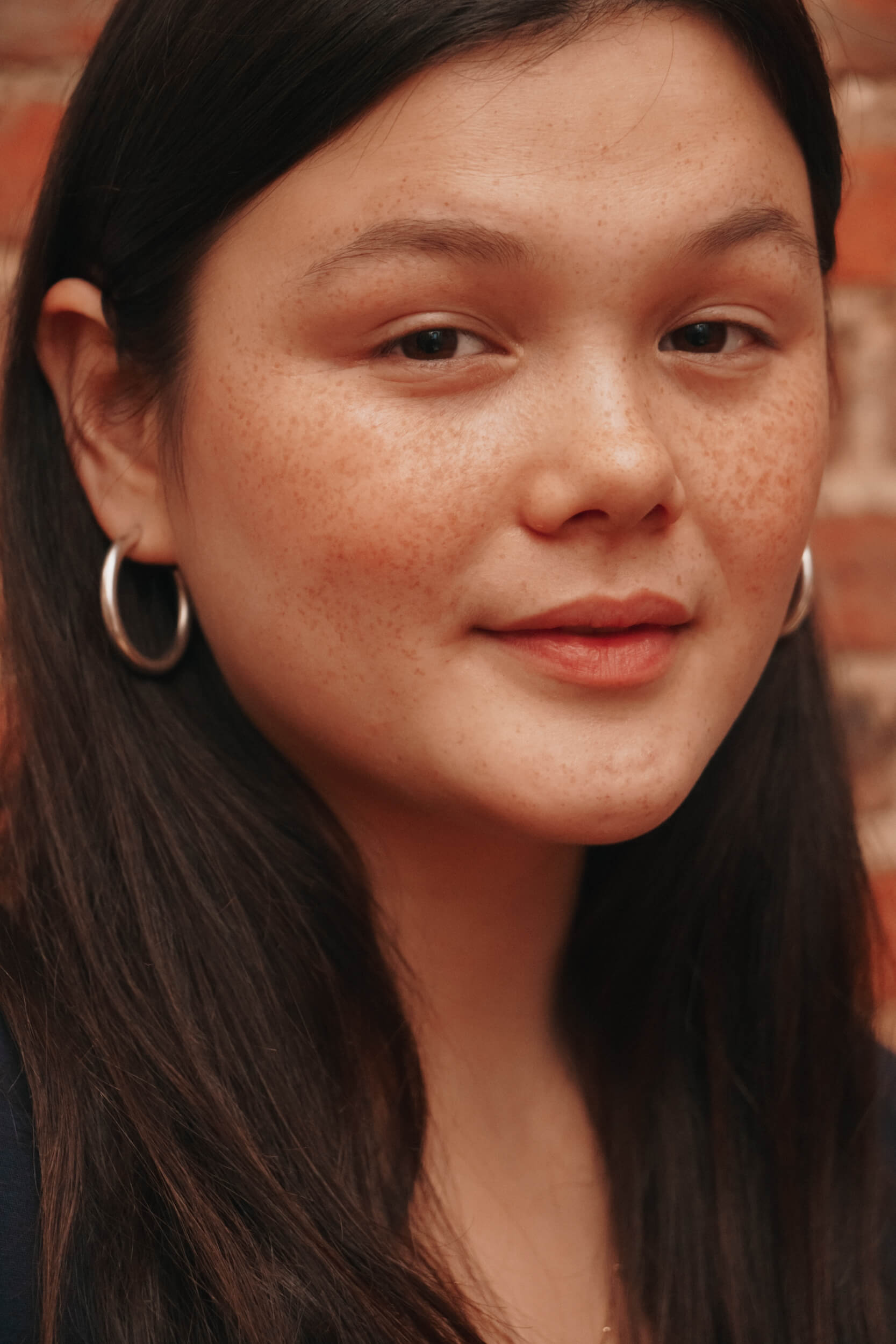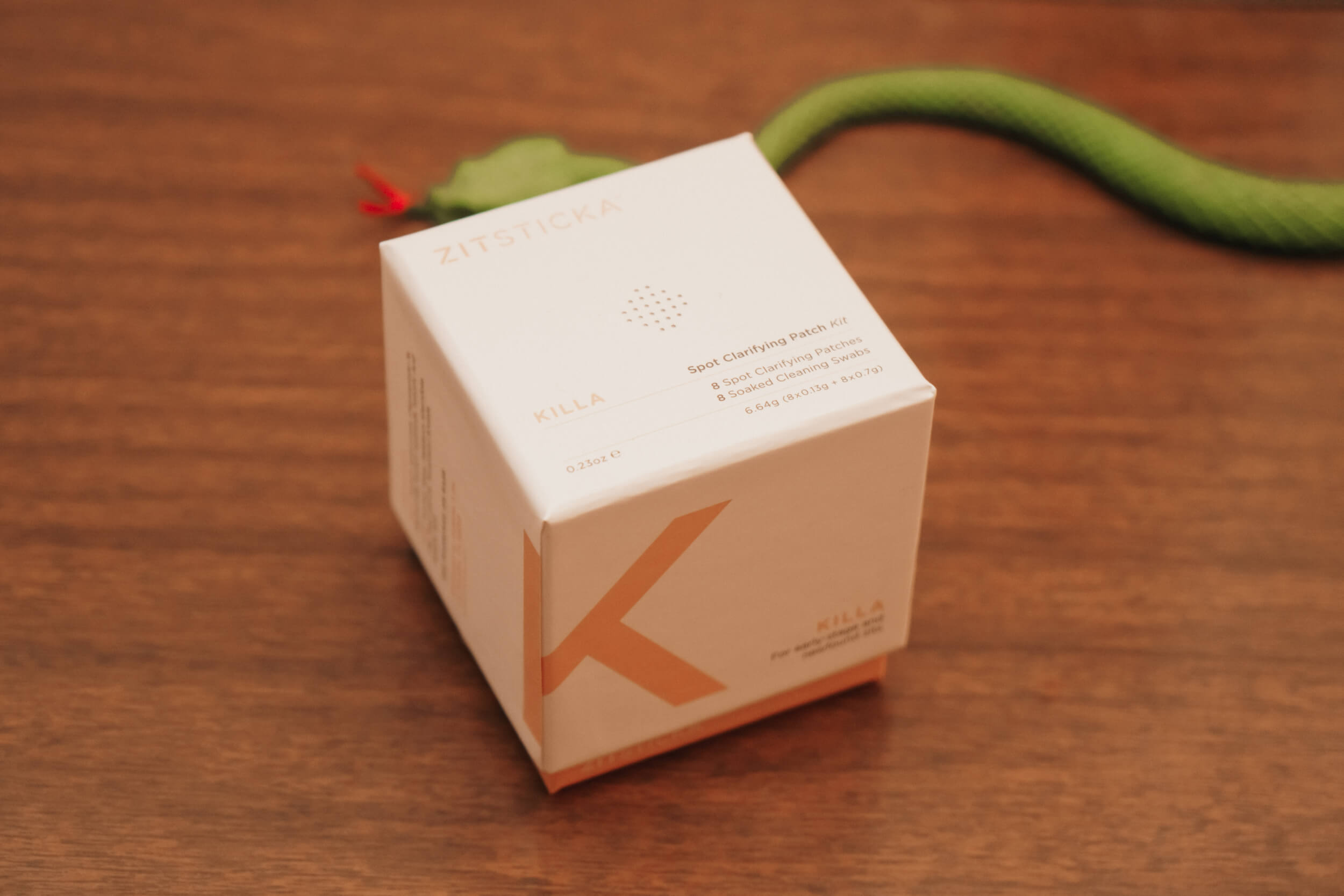 Favorite Fragrance.
Anything with Gardenia, or lemongrass.
What was your first beauty product obsession? 
Colorful eyeshadow!
Top item currently at the top of your beauty wish list.
Rms un cover up concealer.
What do you have too many of?
Lip colours.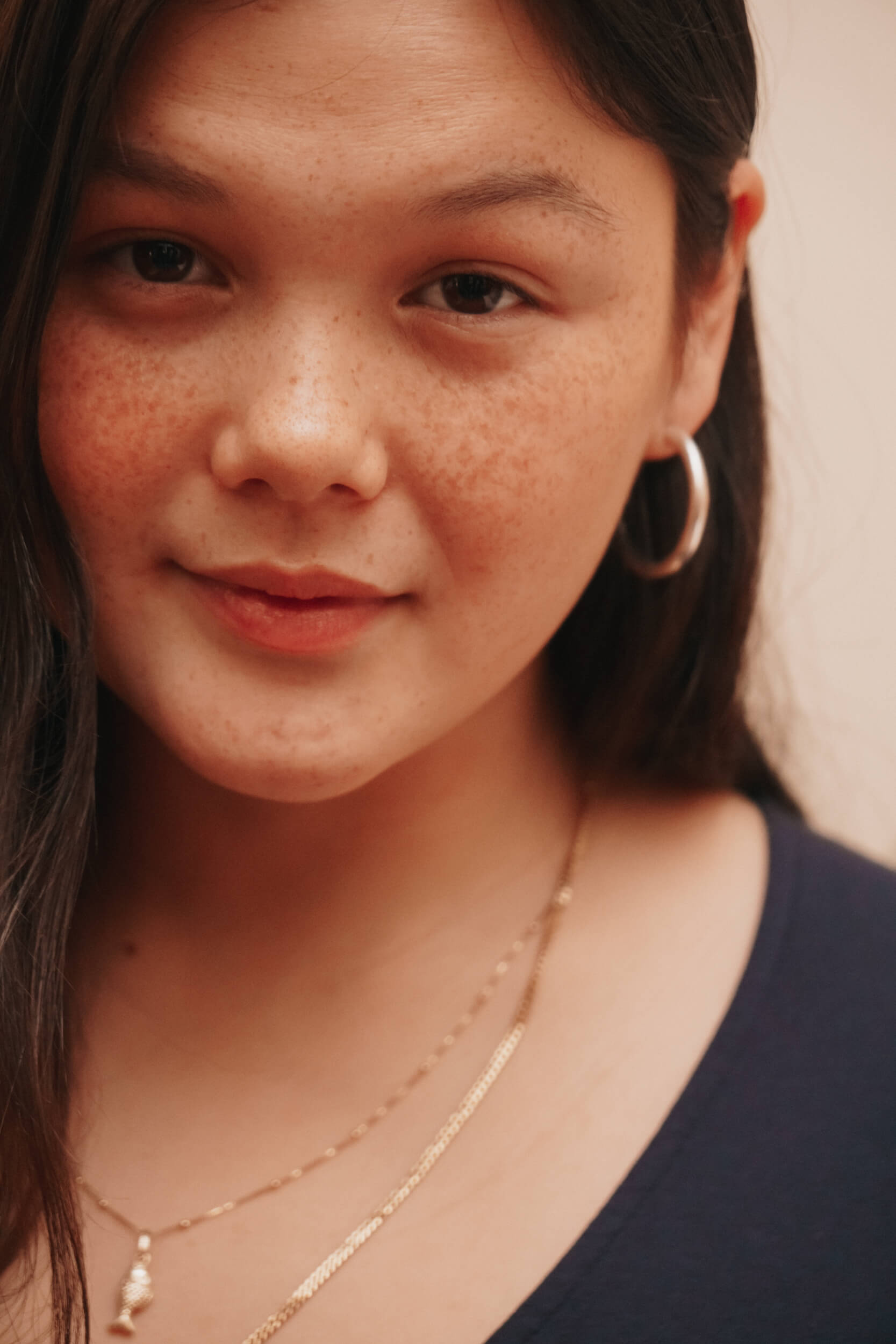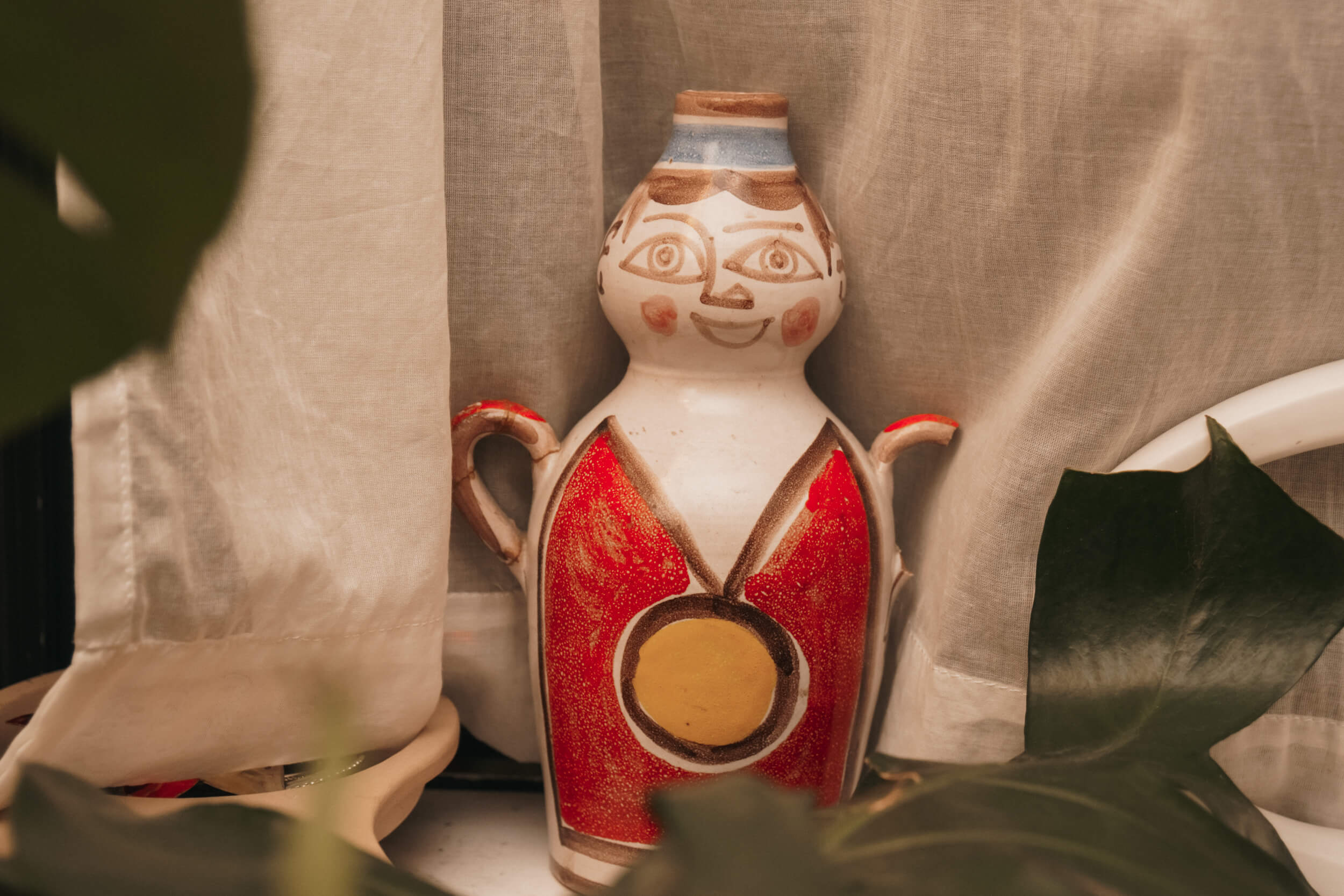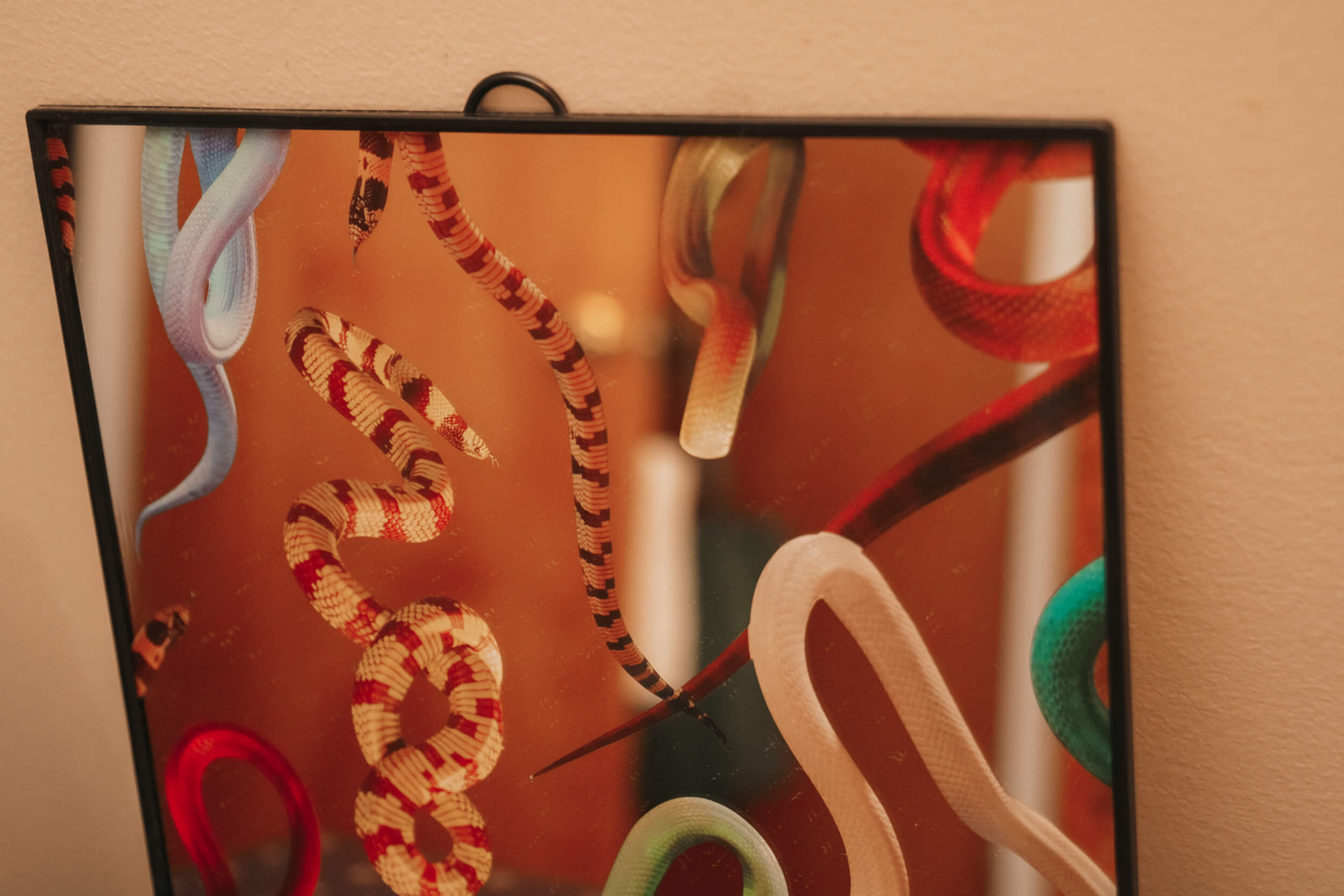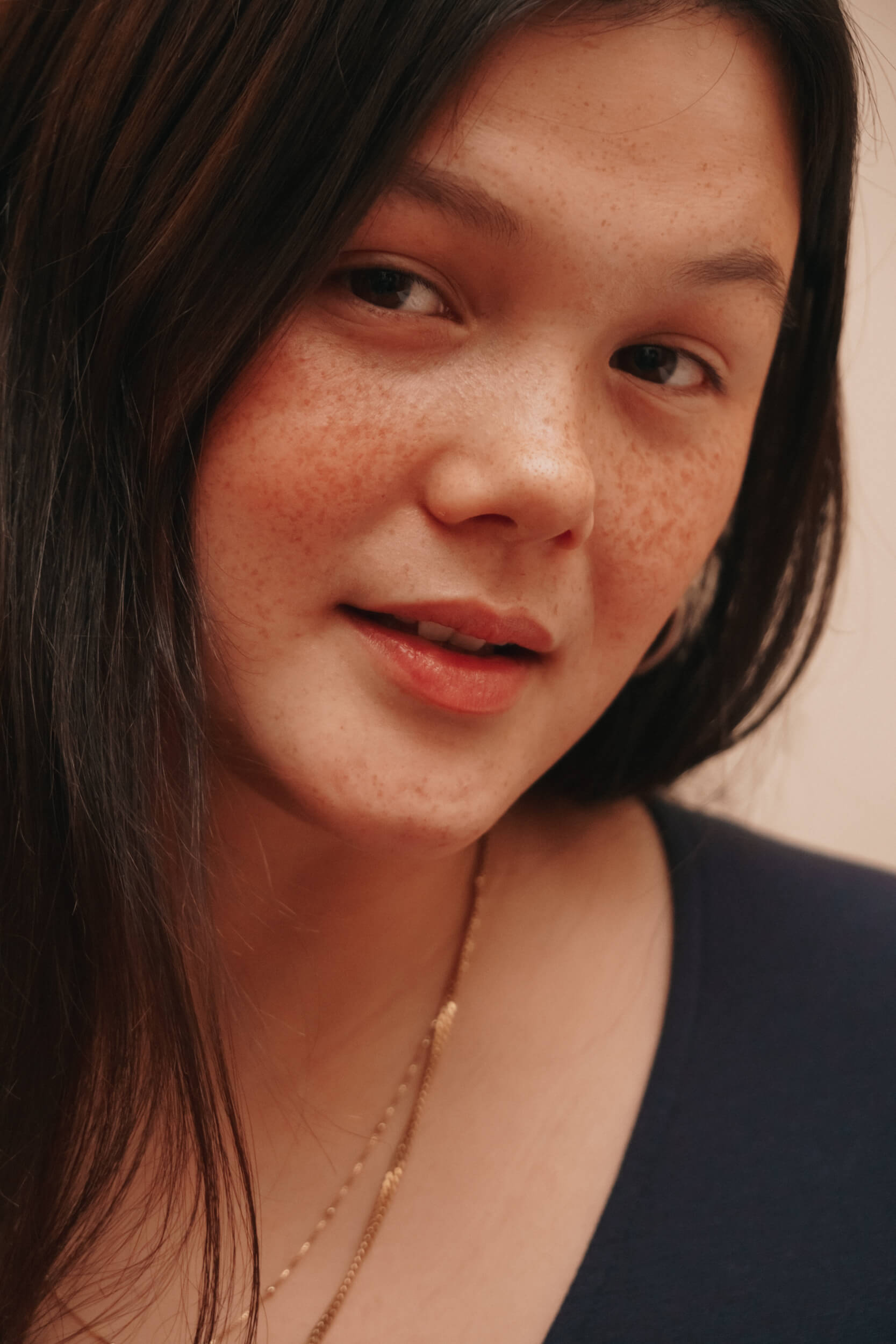 As a model, you travel a lot: what are your favorite travel destination and the top 3 travel destinations on your wish list?
London is always close to my heart, and Portugal is my new obsession.
I want to visit Mexico City, Copenhagen, and India.
Your Jet-lag beauty cure.
Water, hot shower, and de-puff eye mask.
What's the bravest thing you've ever done?
Move to NYC!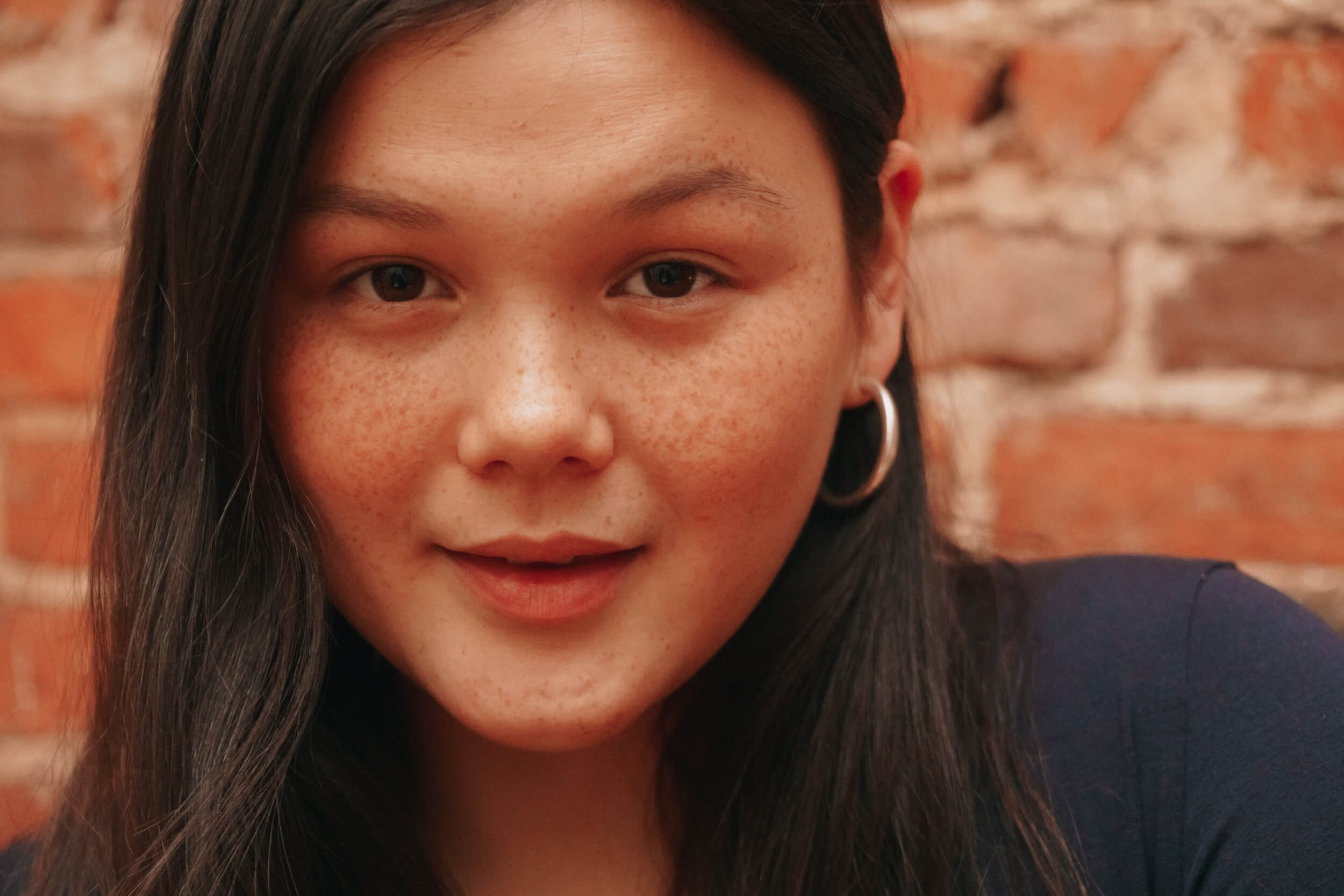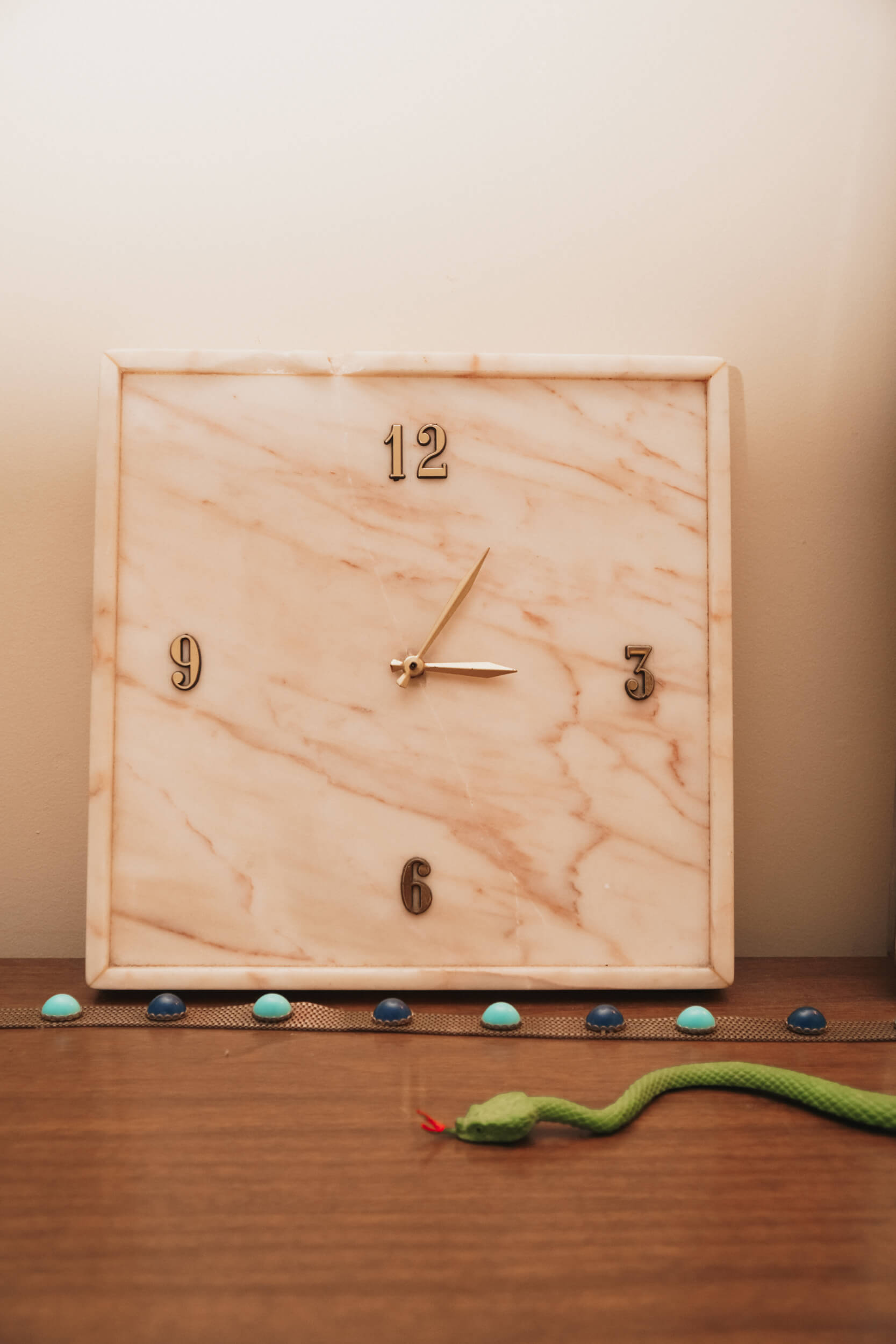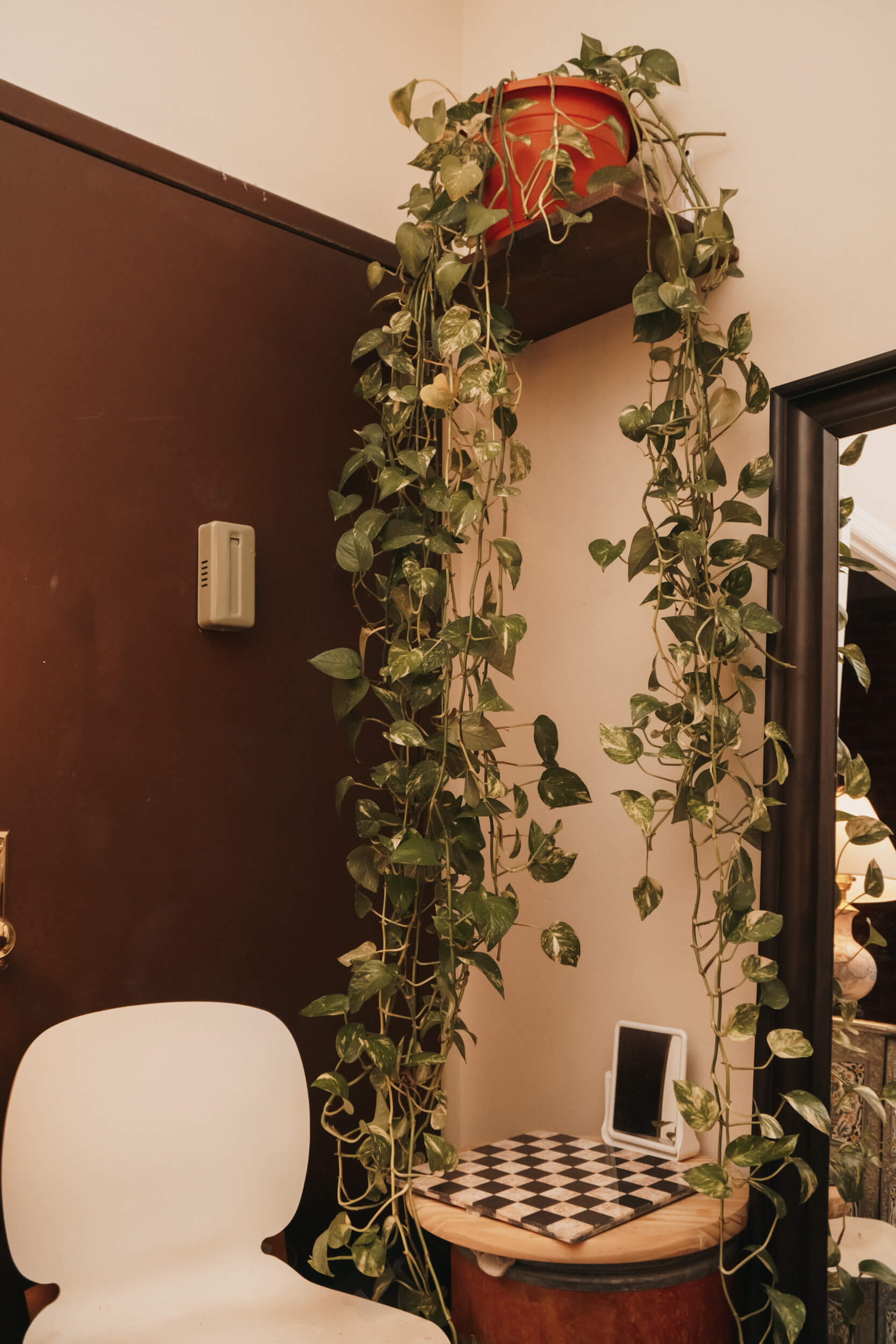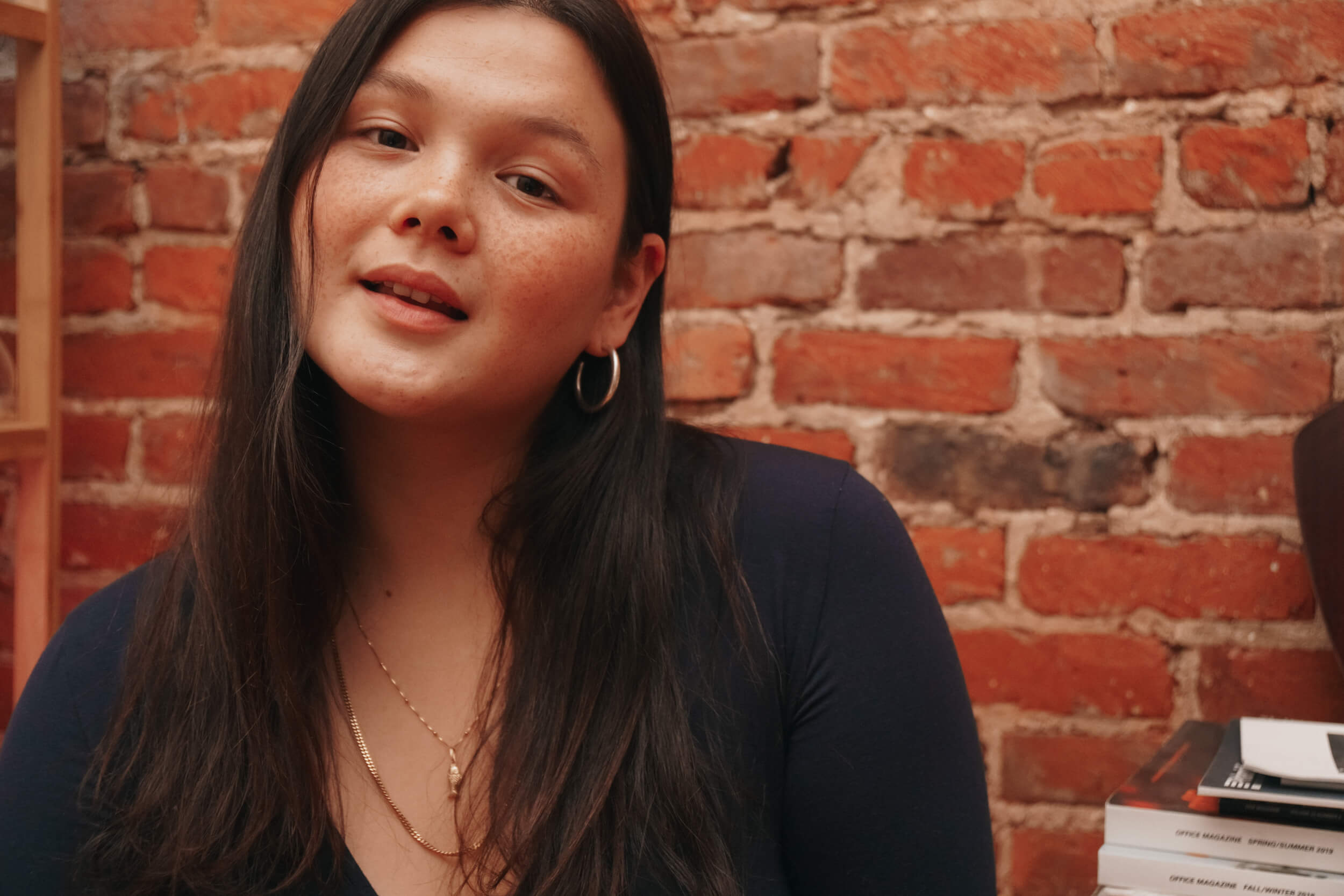 What would you love to see more and more on these days, in the modeling world and also in the beauty one?
I always love to see plus girls in editorials. I would love to see more women and diversity behind the camera.
What's your motto right now?
Look up, and the glass is half full.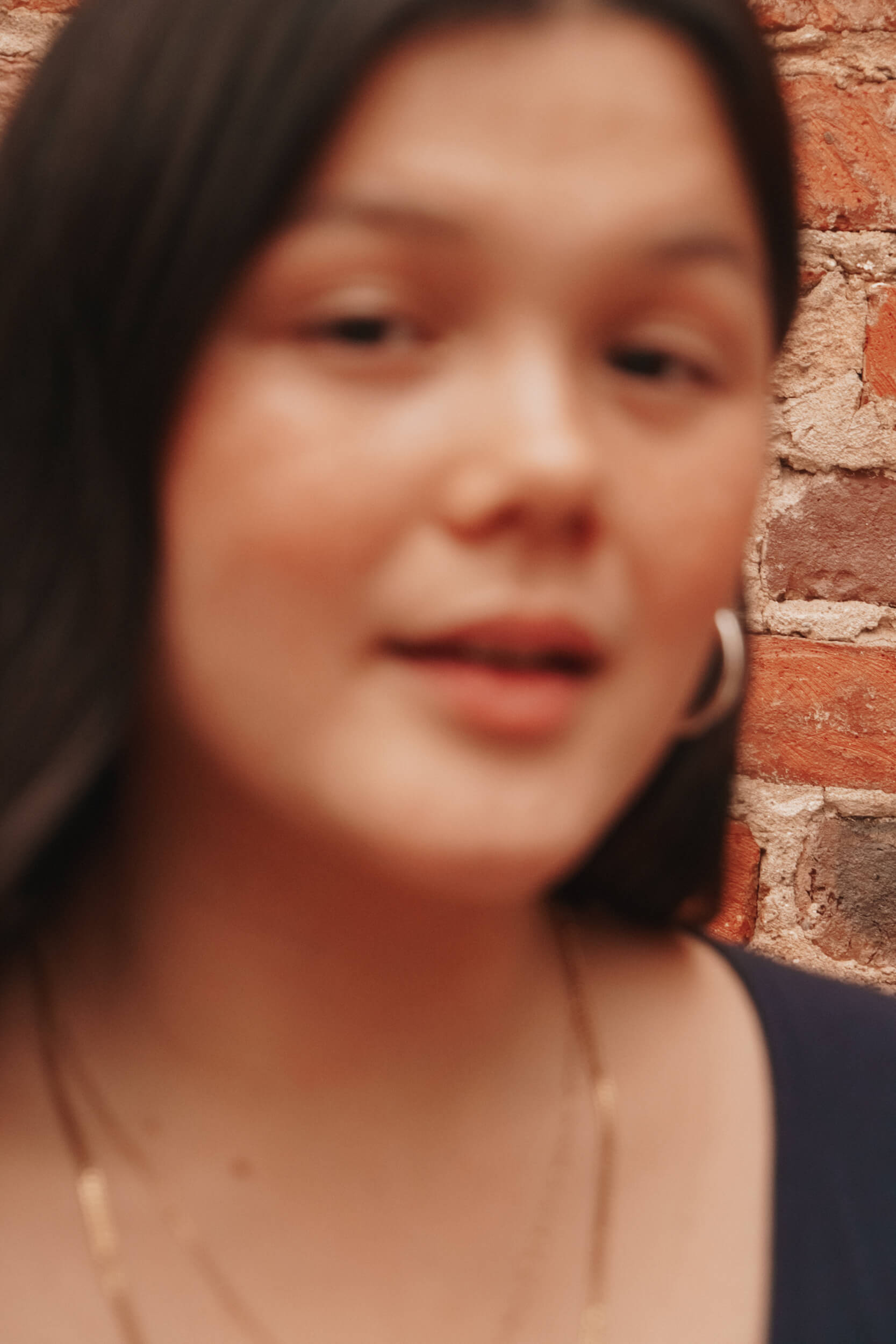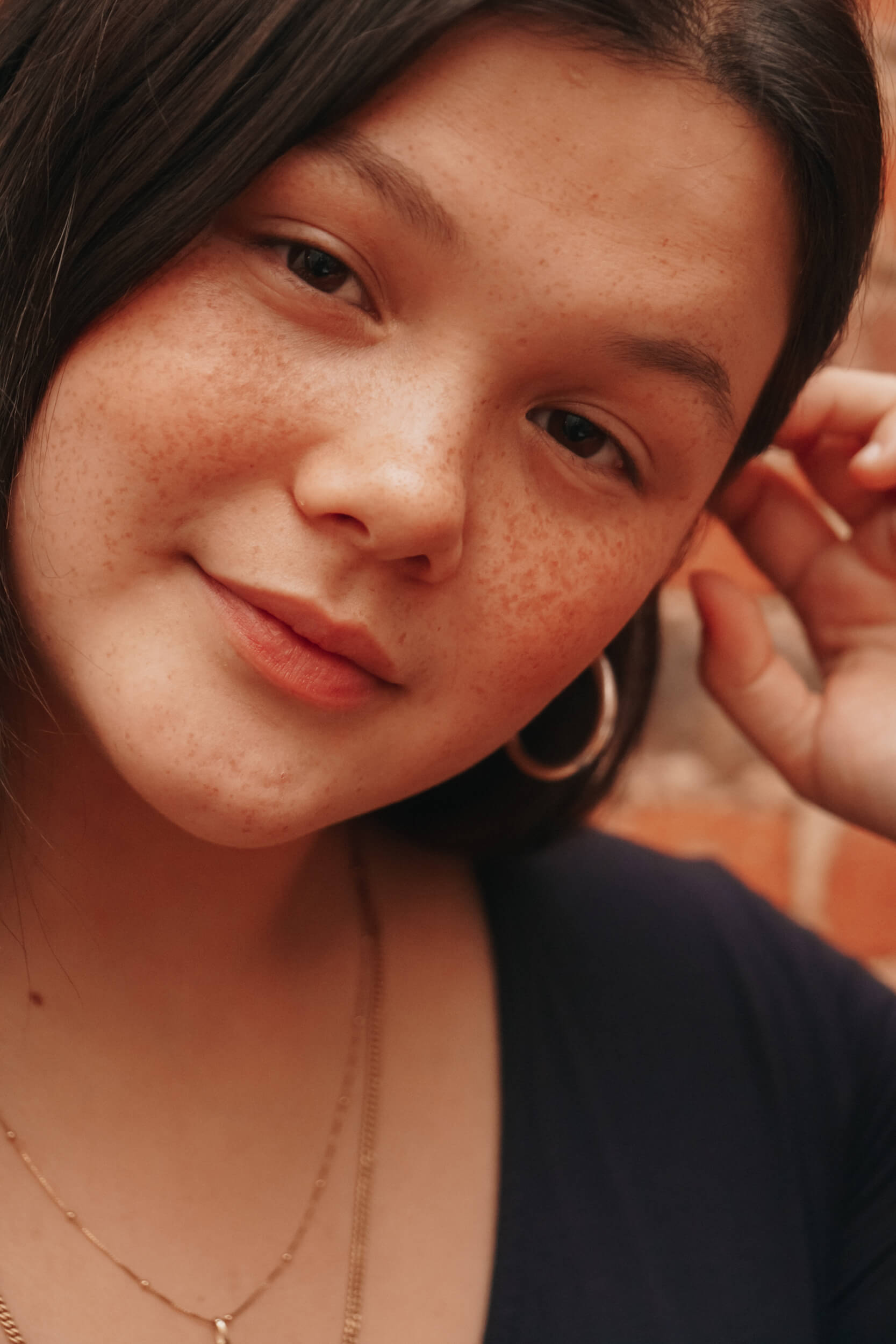 What advice would you give your younger self entering the modeling world?
I started modelling at 24, so I was lucky to know myself a bit more compared to some girls that start really young. I would tell myself no question is a bad question, and to be yourself at casting's and on set.
Epic beauty fail and epic fail on the job. 
False eyelashes flying off and sweating any make up off is always a fail.
Your favorite cinema/TV series beauty look?
"Euphoria" makeup looks were so creative and game changing!