Seeing the world through colors, even when it comes to makeup.
This is what 
Alexia
 (aka Varyaren and Official Make-Up Artist of Juno) does, this is what she posts on 
social media, 
and this is one of the (many) reasons that have led us to meet her, to discover something more about her 
creativity
, her passion for creamy eyeshadows and, above all, 
eyeliners
!
Alexia not only told us about how she takes care of herself and her 
must-have products
 (both in her bag and in her makeup artist kit) but while showing us how to make a flowery eye makeup, she reminded us how beautiful it is to 
love yourself
 through makeup, appreciating its transformative power and playing with its colors. With glassy skin (thanks to a must-try highlighter) and lips that are fully '90s, here we present you our Beauty 
Cover Story
 with Alexia.
What's your first beauty memory?
My mother has always put makeup on her face and she's always taken good care of her skin. I remember that in our bathroom there was a drawer full of beauty products and I used to poke around inside it to act like a grown-up girl and I used to steal some of her eyeshadow (light blue eyeshadow of course, as we're talking about the early 2000s).
What's the first product that touches your skin in the morning?
Actually, it's not a product… The first thing I do as I wake up in the morning is washing my face with cold water!
What makes you stay in bed?
When I don't have to wake up early to do some shooting, the only thing that can make me stay in bed is my boyfriend's cuddles (sorry, I'm a bit cheesy). I'm a morning person, whereas he's the opposite, so I often wait in bed for a while until it's a decent time to get up and have breakfast together. 
What makes you get out of bed instead?
Well… breakfast! It's the best meal of the day for me! I set the table the night before, so in the morning everything is ready and it feels like being in a hotel… I suggest you try hardtacks covered in dark chocolate with some sliced banana on top, I love that!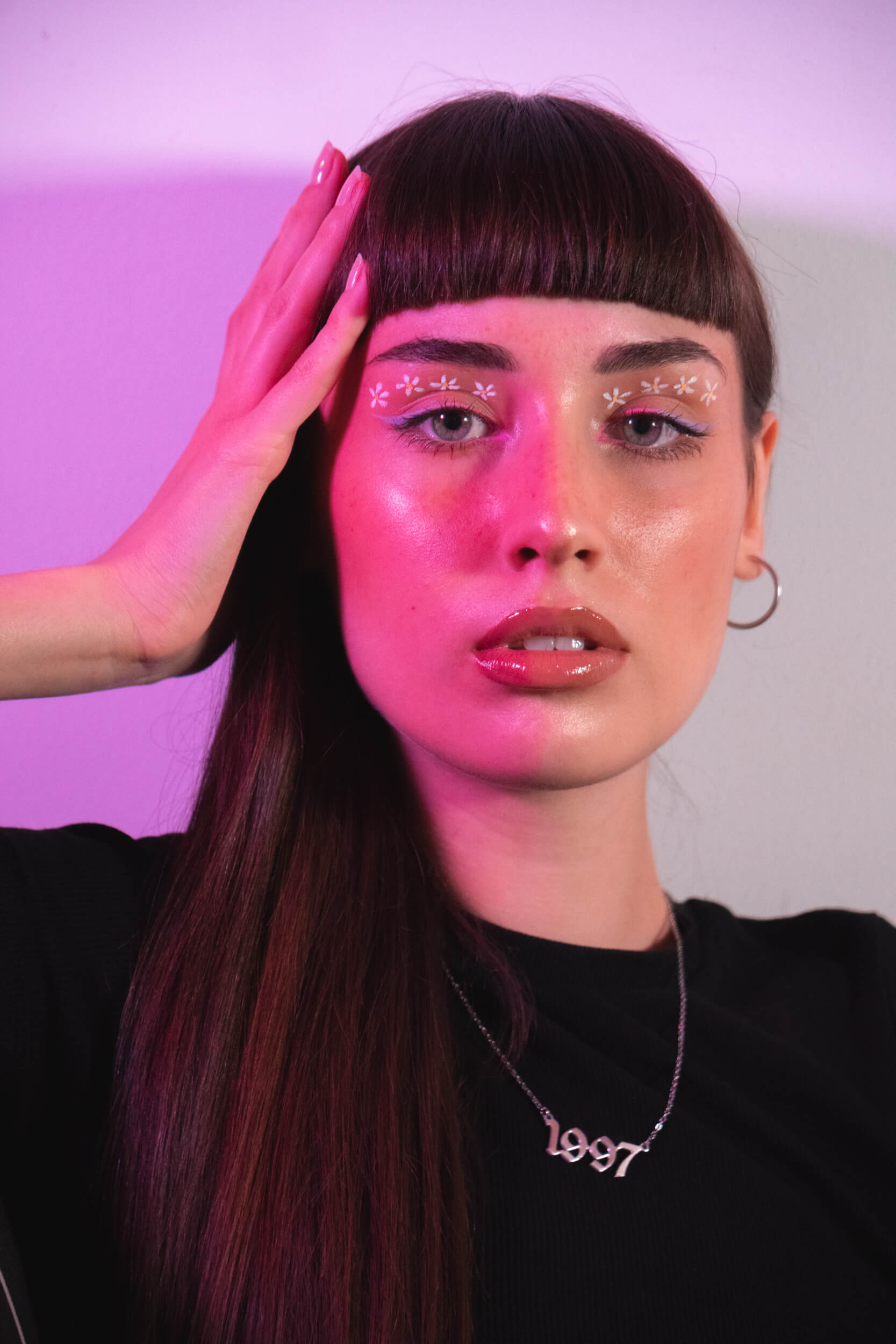 What was your first beauty obsession?
Black eyeliner. It was unimaginable for me to go out without my line of eyeliner on! Luckily, all those years of training came in handy!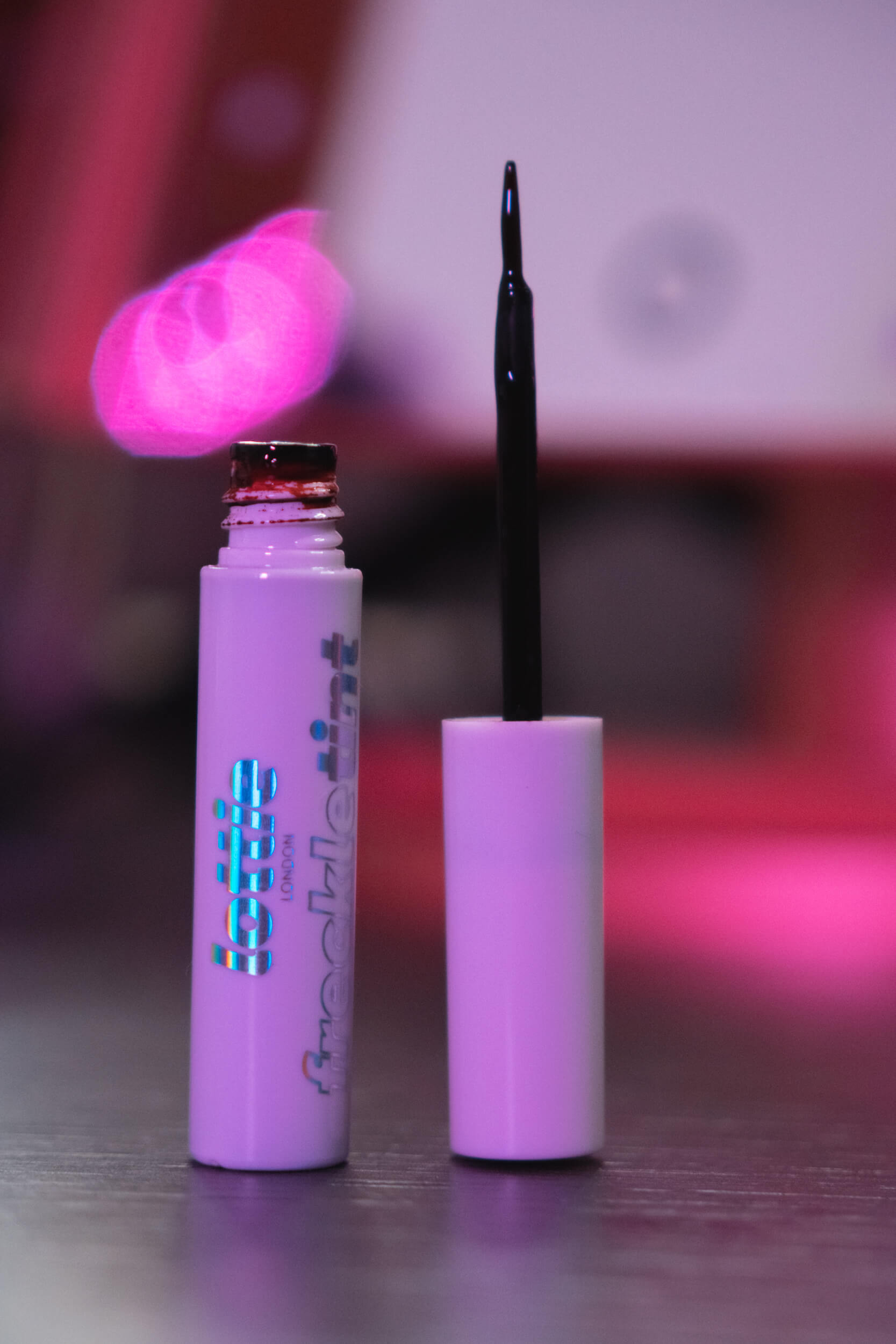 What's your favorite texture, makeup-wise?
Metallic/shimmery cream eyeshadows, for sure, those that you can apply with your fingers… Love them!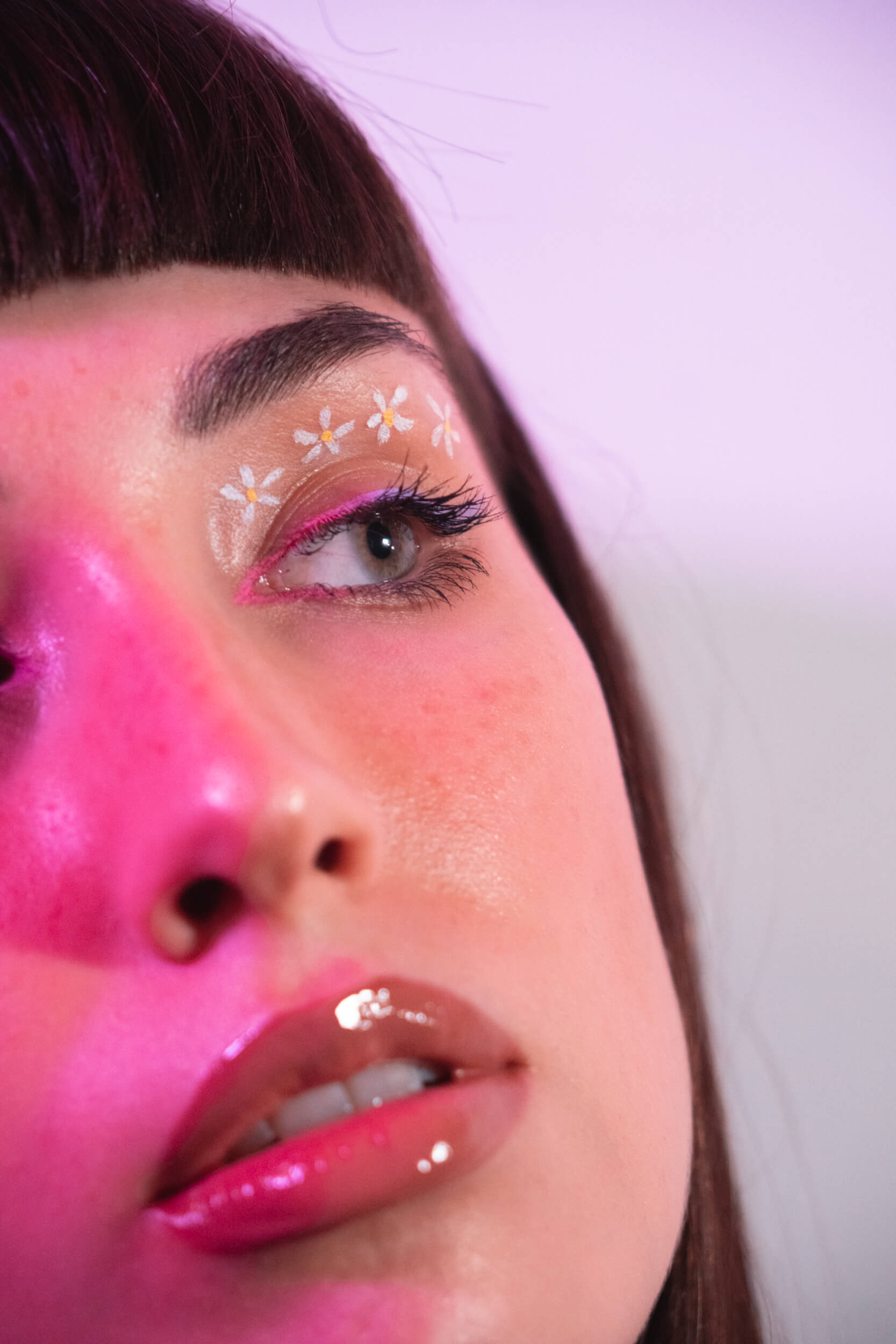 What's your relationship with color?
I haven't always had a very nice relationship with colors. My teenage years were dominated by dark/goth style, so both my clothes and my makeup were mostly black, I didn't even dare look at colors!
Now colors are fundamental to me, instead: I love experimenting and using colors that maybe I don't use too often, both in the outfits I wear and in the makeup looks!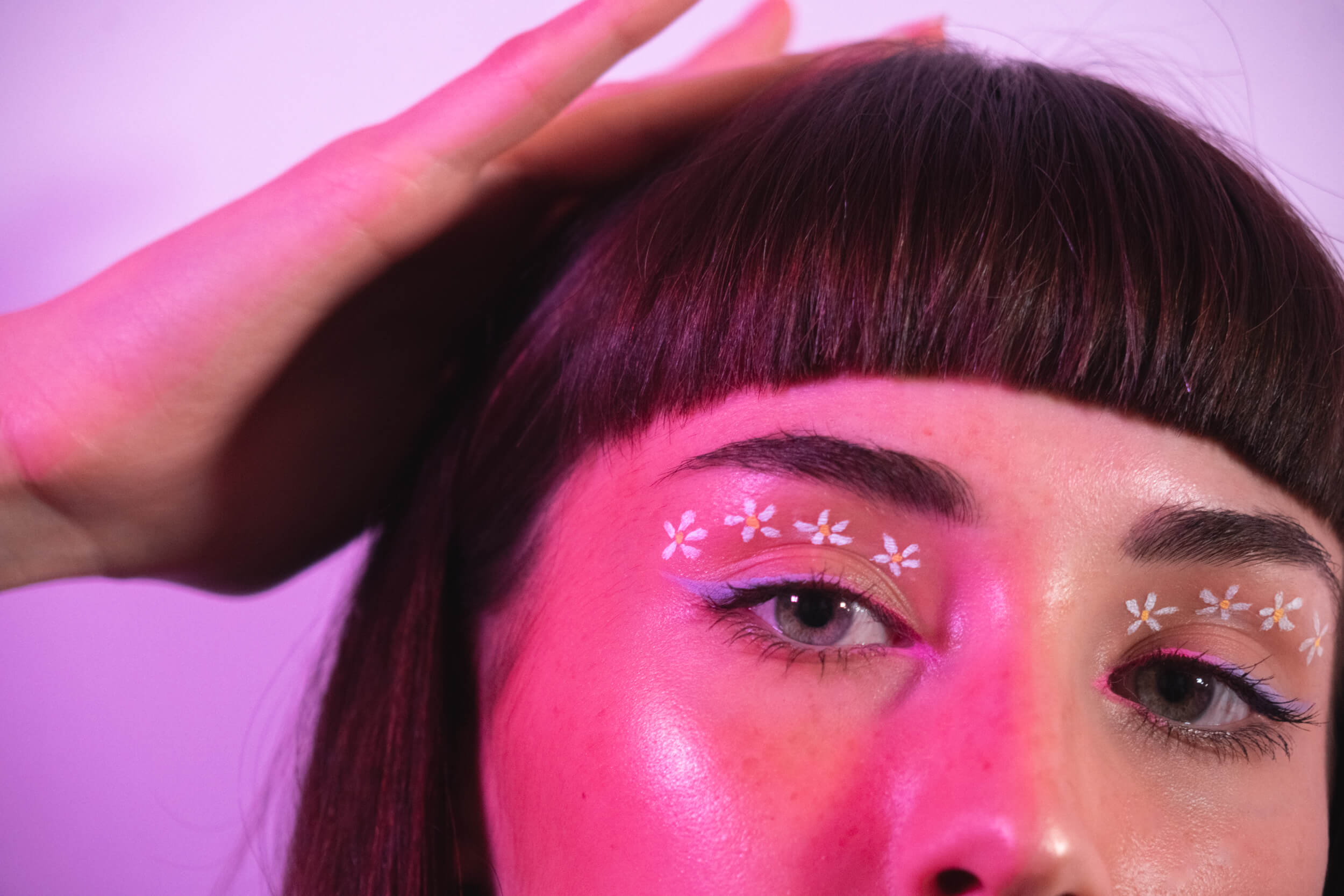 What's the "craziest" makeup experiment you've ever done?
I wanted to do a challenge on TikTok that I saw from an American girl, it consisted of asking your followers to draw a makeup that I would have to recreate later. I received so many drawings that I had to do three episodes of this challenge and I can't tell you how many times I had to take my makeup off my eyes to do everything in just a few days… But it was worth it! 
How do you take care of yourself?
I like to go for walks around Milan, maybe around places that I haven't explored yet, and have a snack in the city: some ice-cream, a slice of cake, some bubble tea… this is totally a cuddle that makes me feel good!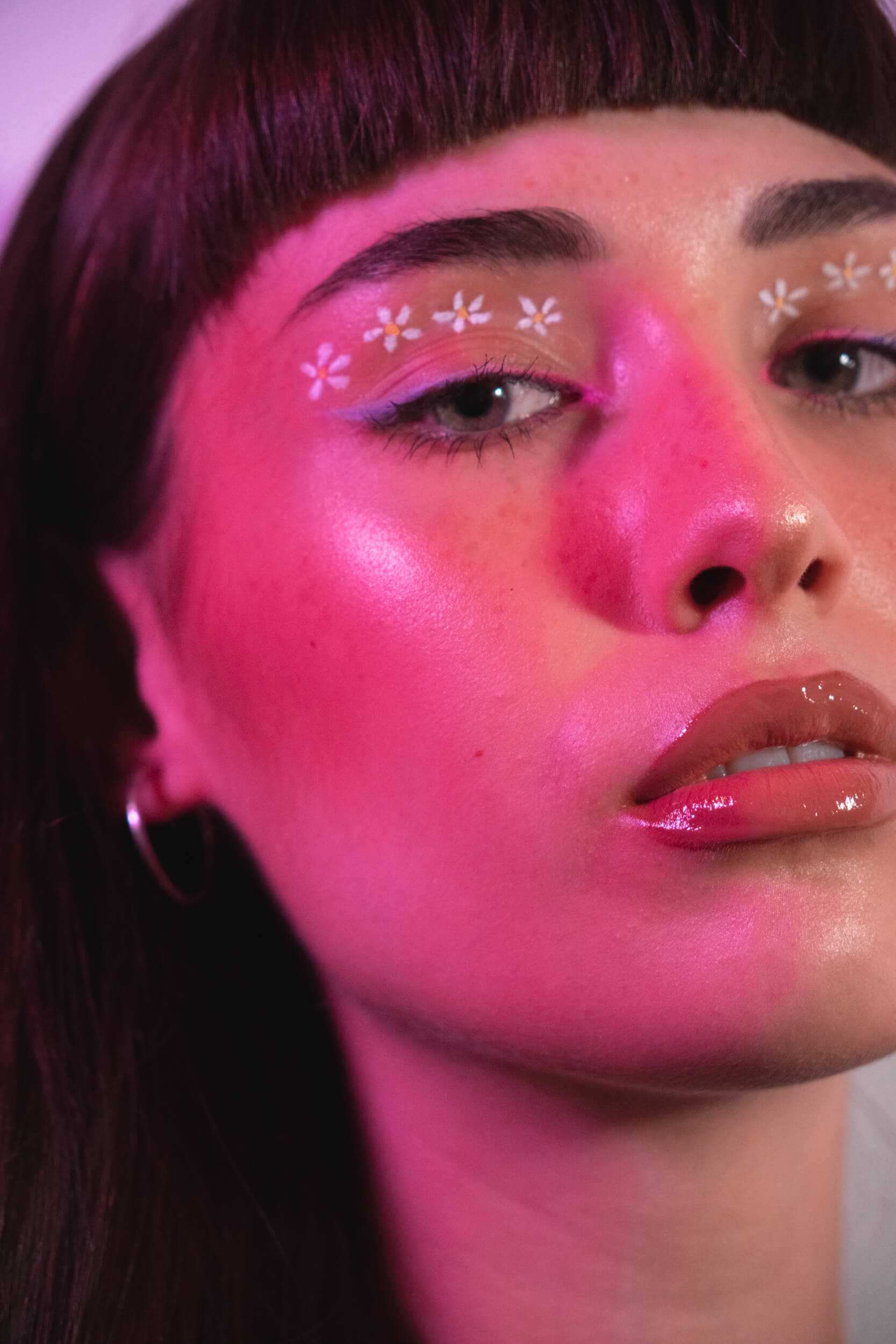 What does "feeling comfortable in your own skin" mean to you?
It means to be able to go out without worrying about whether I have dark circles or pimples. We don't always need to be "instagrammable," it's normal to go out without makeup on, which is something I haven't been able to do for a long time, unfortunately. However, I have to admit that now more often than not I go out without any makeup on!
What's the product on your nightstand?
Lip balm, for sure, especially in winter, when lips get easily dry. I love the honey and orange one by Nuxe, it smells so good and it's super hydrating.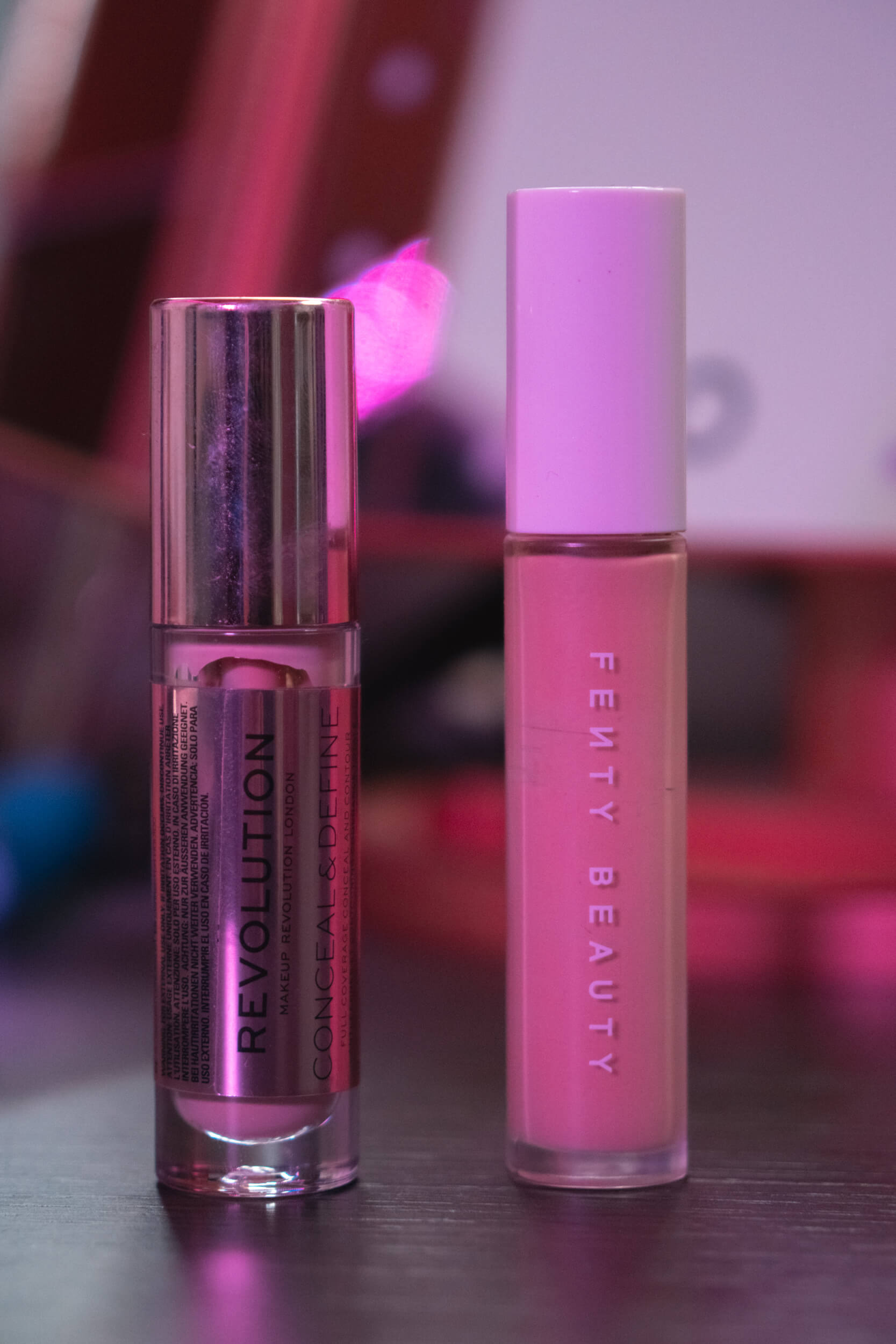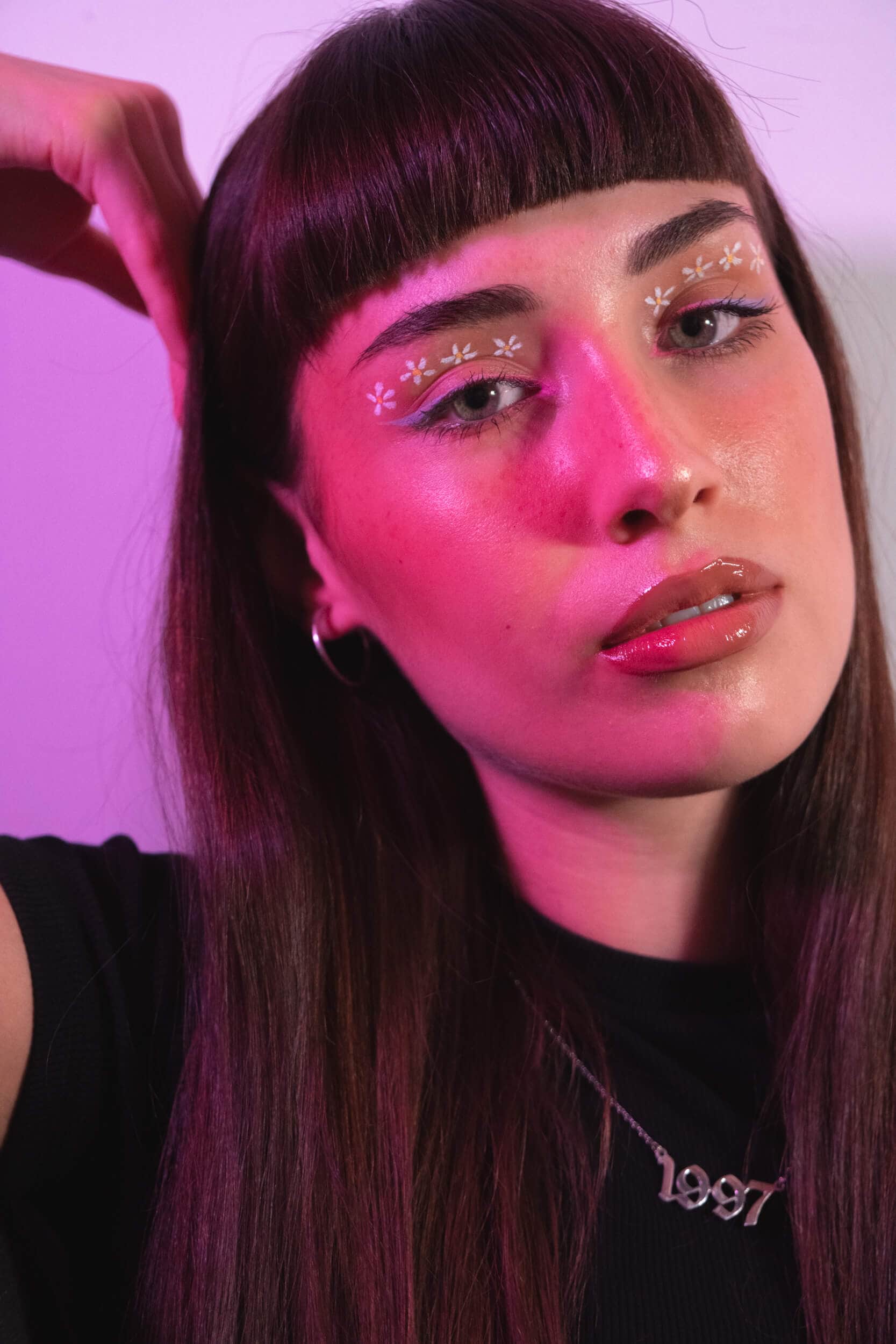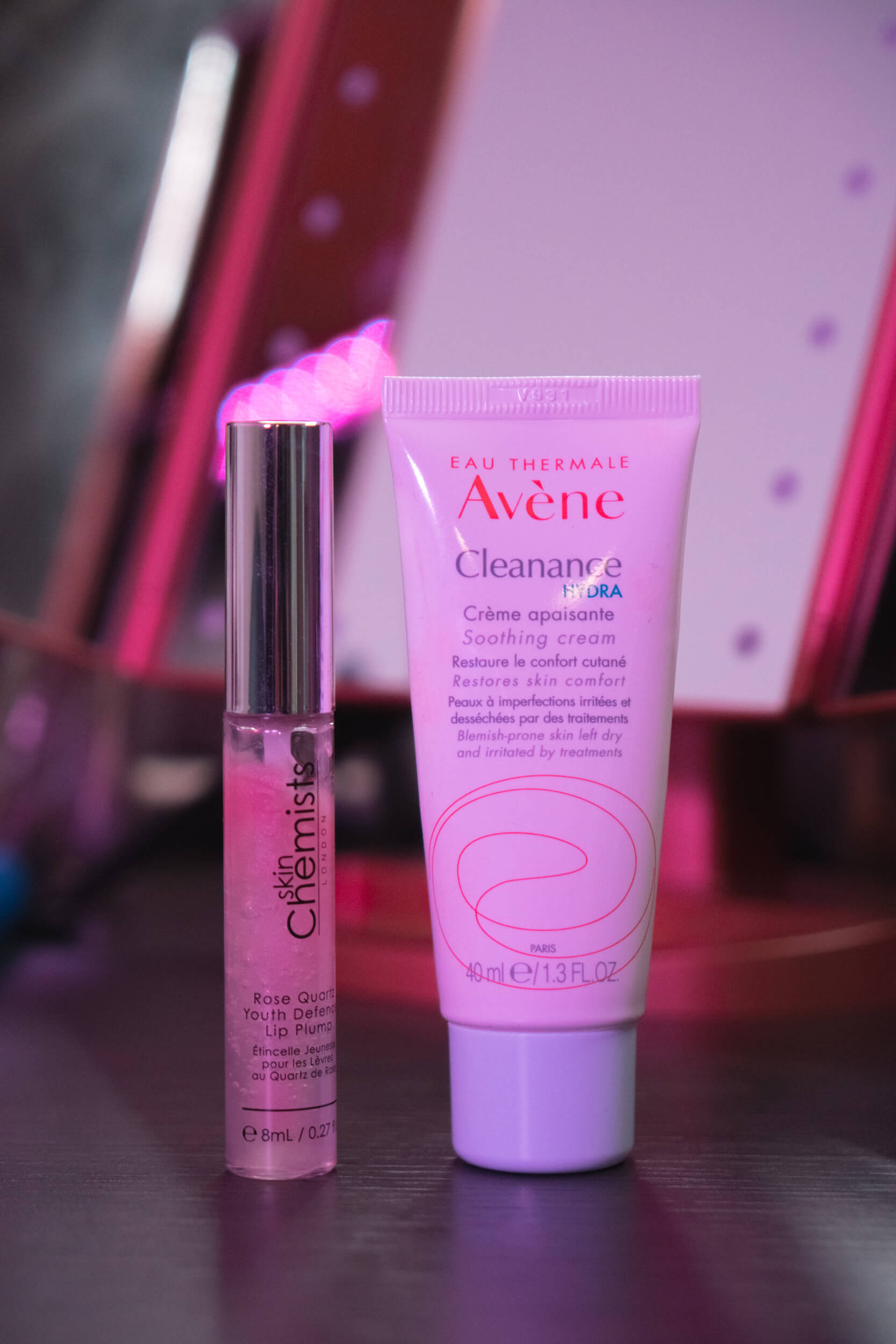 "We don't always need to be 'instagrammable,' it's normal to go out without makeup on."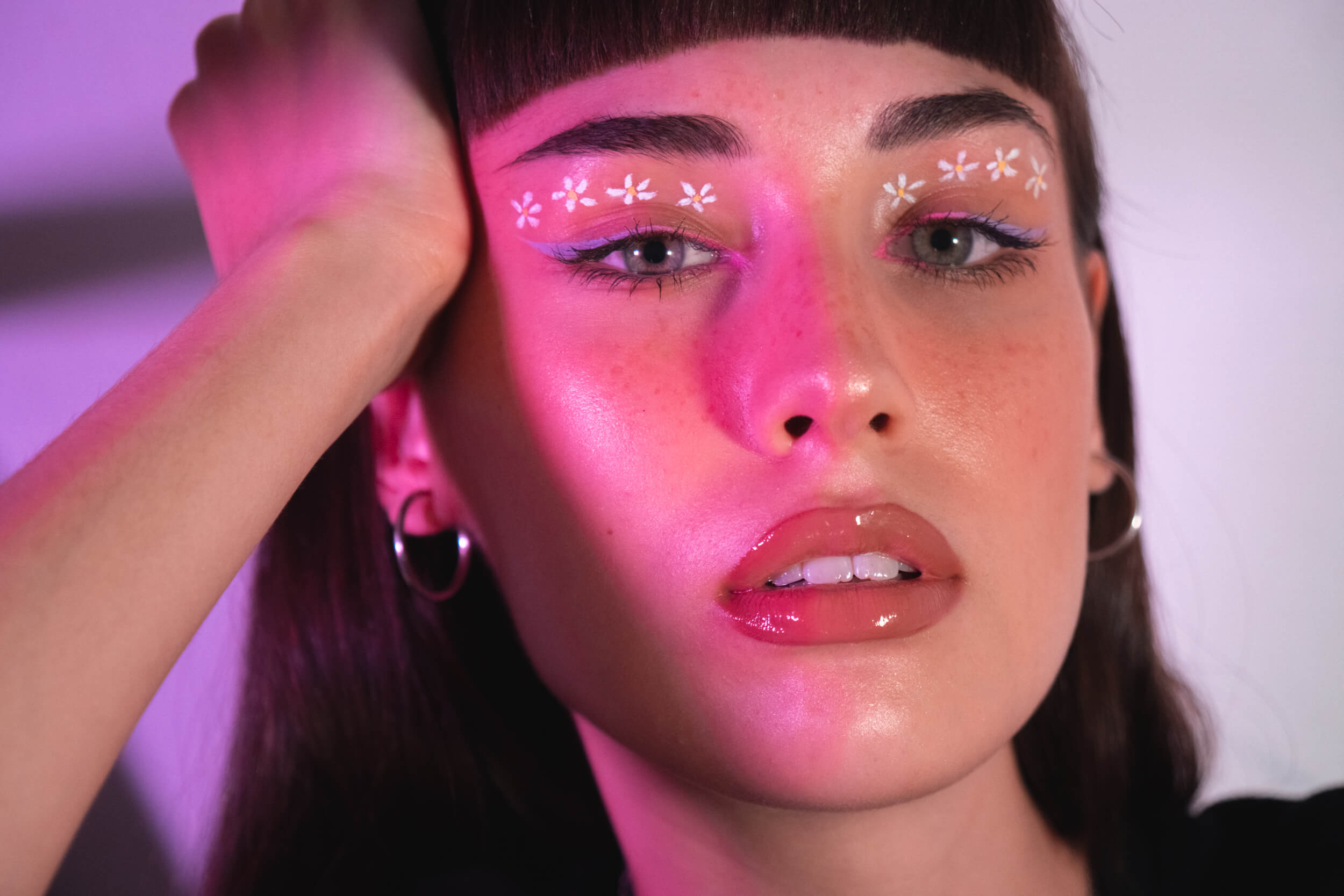 Hair masks. Are you a fan? If you are, what do you use to pamper your long hair?
I don't really use anything on my hair, actually, I let them live "au naturel." For several years I've been using Garnier Ultra doux shampoo + conditioner combo (I love all its various versions) and I nourish my hair tips with a creamy serum by Eslabondexx and Ogx Keratin oil. 
What's your favorite face masks combo?
Let me first say that I'm not an expert in skincare. Right now, since my skin doesn't have any particular problem, I don't like to stress it too much. I use a pink clay purifying mask by Mulac twice a week and once in a while, I use Garnier sheet masks to hydrate my skin! 
What's your summer 2020 sunscreen?
Unfortunately, no holidays for me this summer, I only spent a few days in Rimini at my friend's place, and during the few hours, we spent on the beach I put on Avène sun cream SPF 50, both on my body and on my face.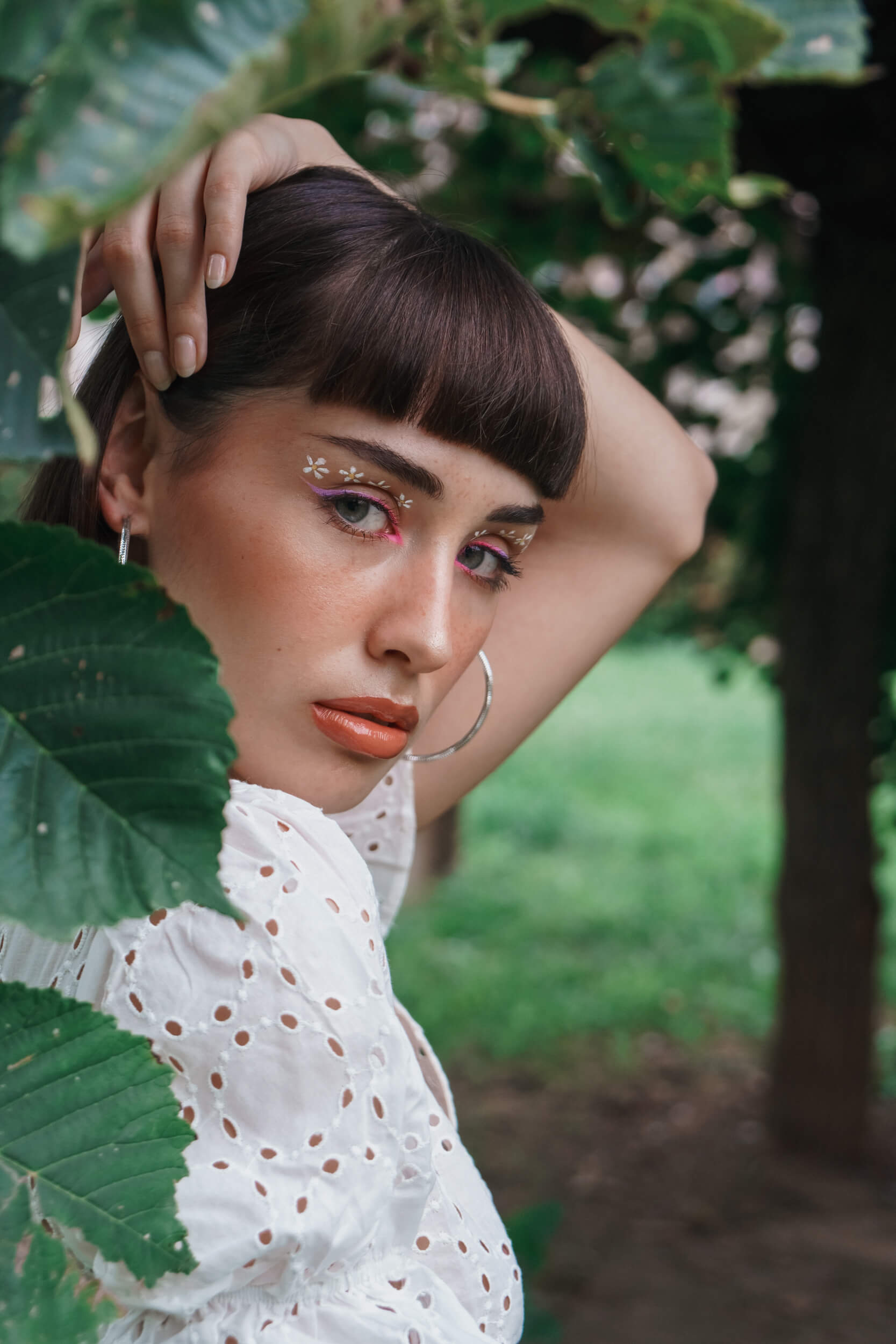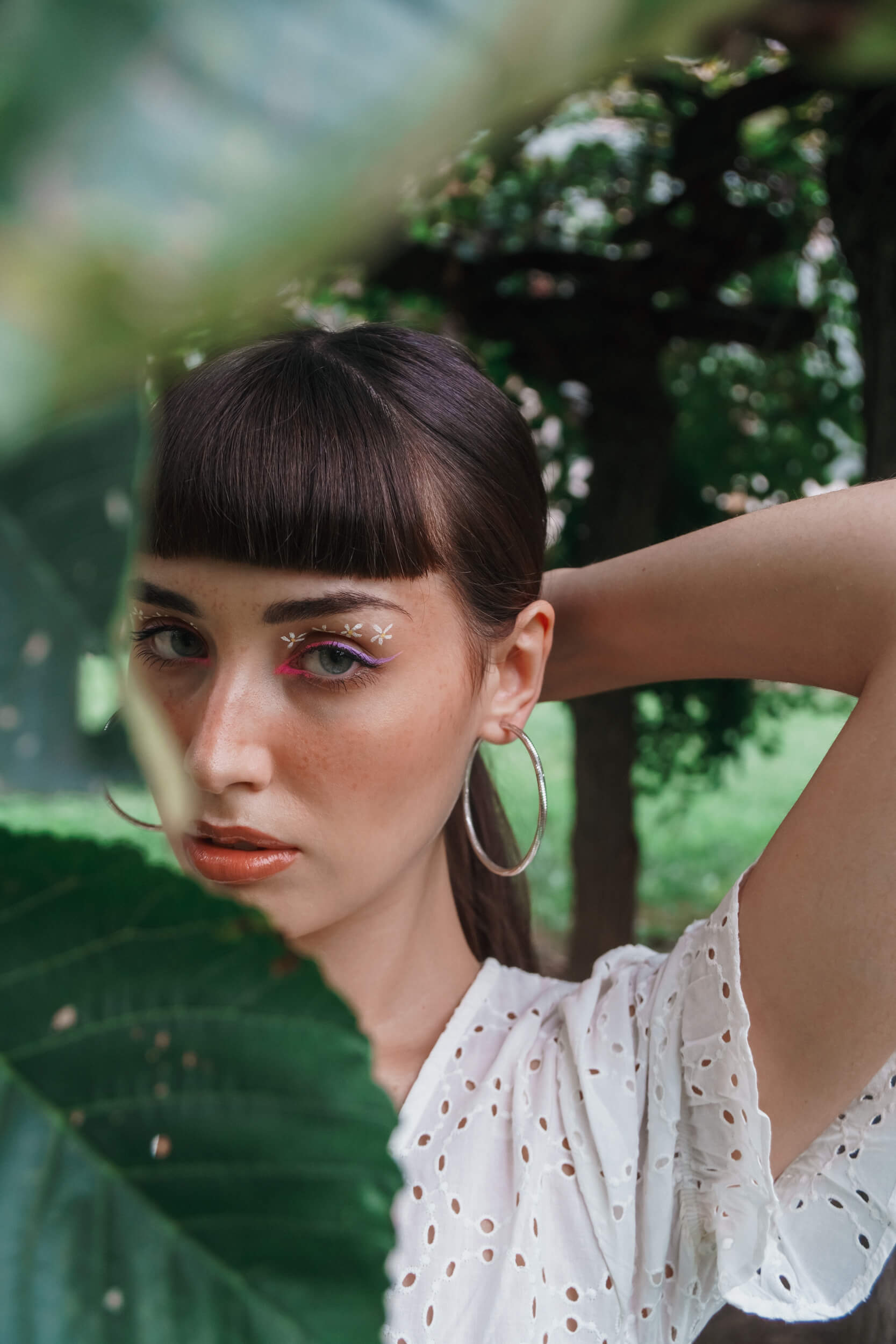 What makeup products do you have in your bag? And what are the must-haves in your kit?
In my bag, I always carry a lip balm by Winky Lux, which changes color according to the skin's ph. Then, depending on what I'm wearing, I take with me a lipstick for any possible touch-up and a compact powder to fix the makeup that can get ruined under the face mask. In my MUA kit, I mainly have MAC products and the one I love the most is the Studio Moisture Cream, I use it as a moisturizer on all my clients. 
What's the last product to which you said "no" and one to which you said "yes"?
I've got to say that in this last period I haven't really used any product that hasn't satisfied me. A product that drove me nuts, instead, is Benefit's Gimme Brow, now that's the only one I use to do my eyebrows!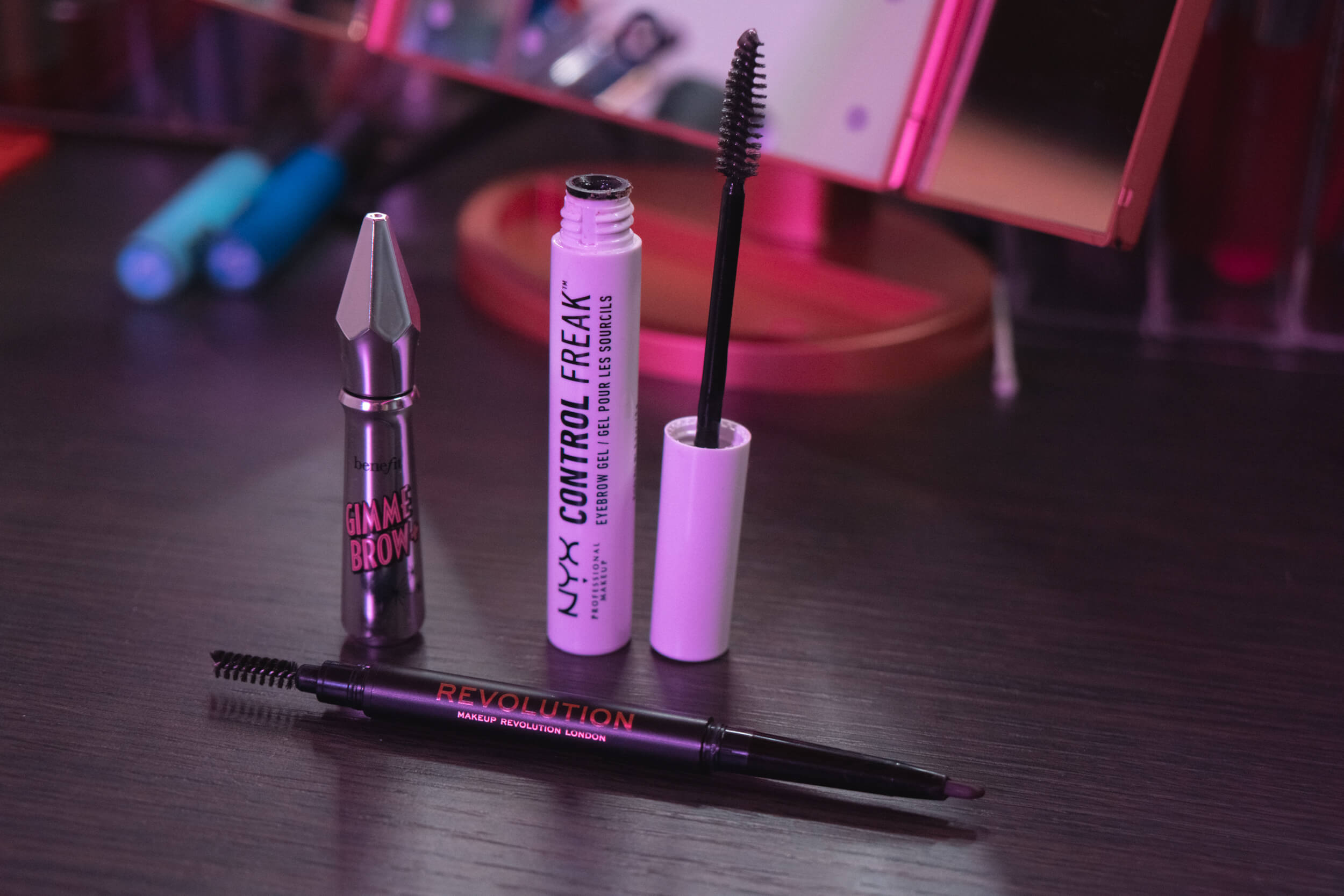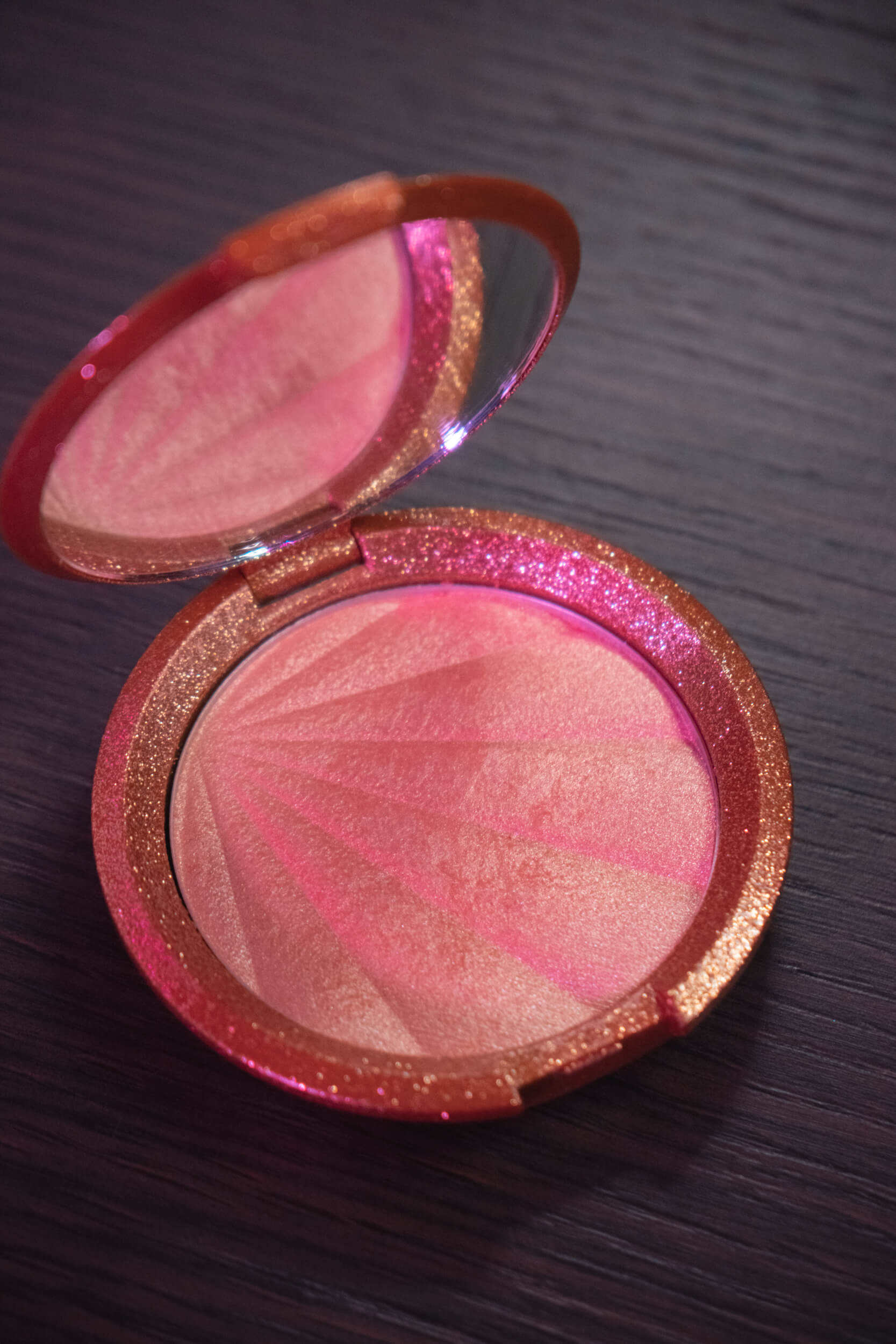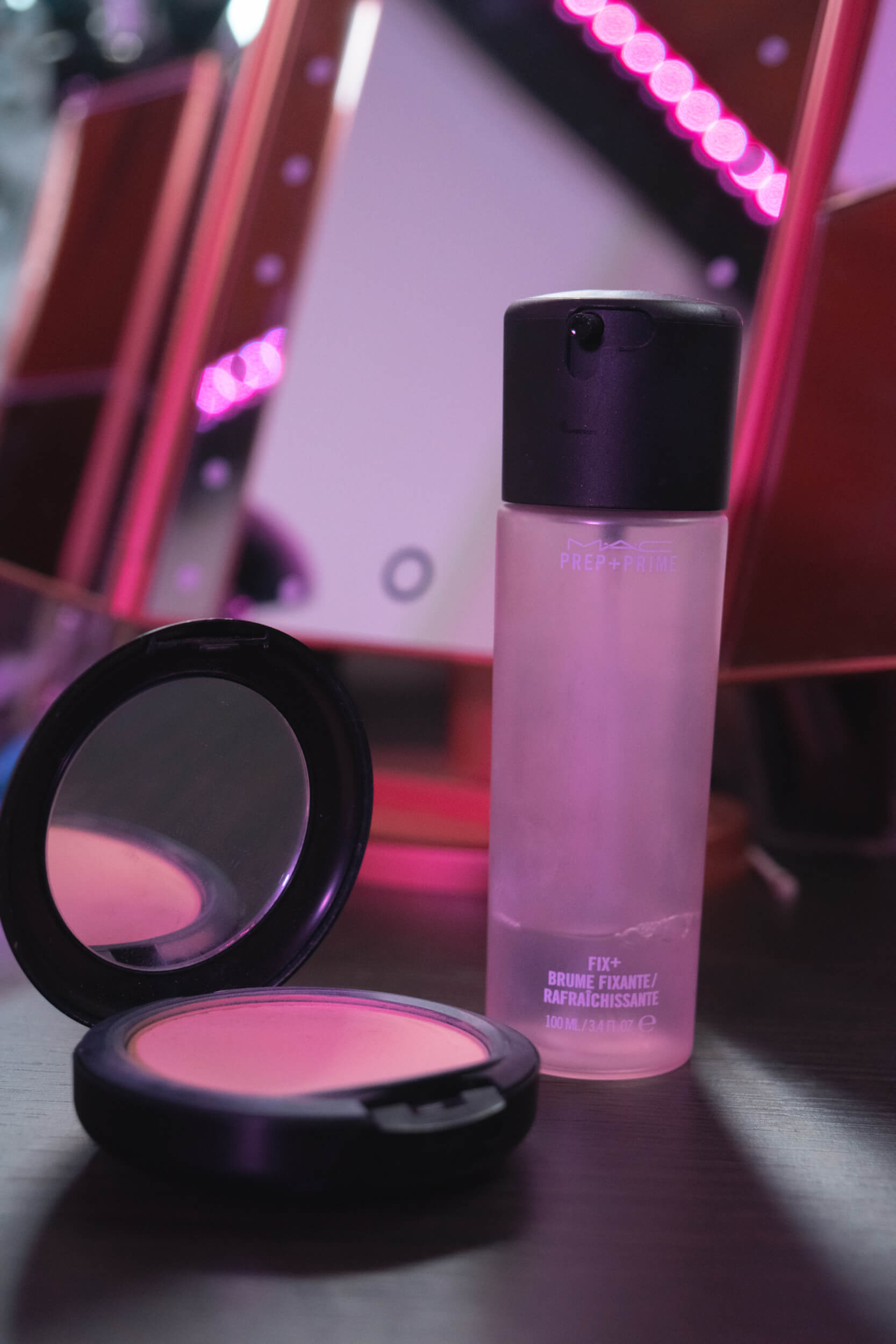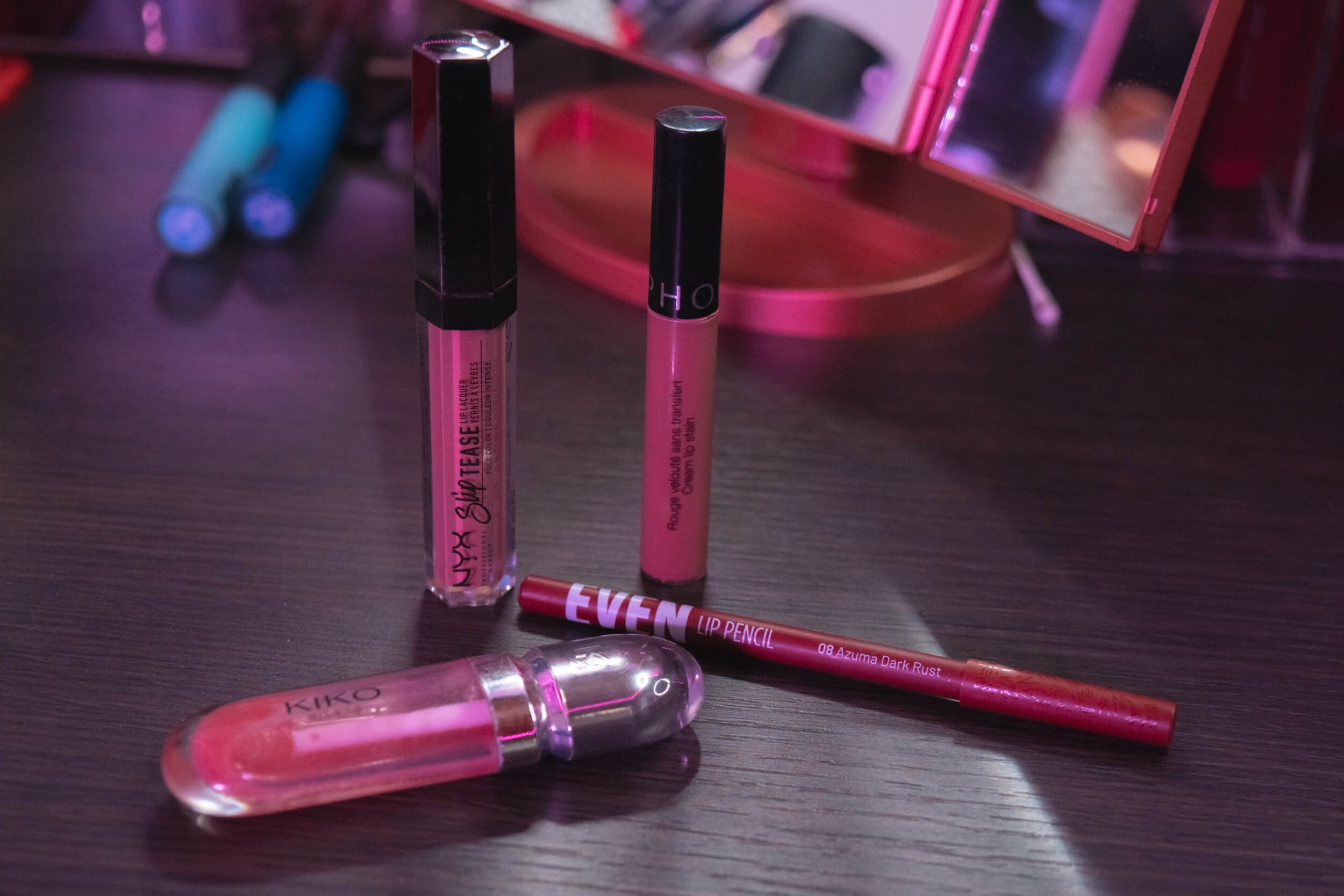 What are your favorite makeup brands at the moment? Or the ones you use more often?
The ones I use more often are Mulac and We Make-up, because I was lucky enough to be sent many of their products. I am little by little trying them all, so I use those ones more than others! Whereas one of my favorite brands ever is Fenty Beauty, I wish I had the whole collection! 
Recently, we've had a lot of time to think: if you could invent a makeup product which is not on the market yet, what would it be?
Do you really think I would tell you right here, right now?! [laughs] I'm joking… The truth is I don't have many ideas!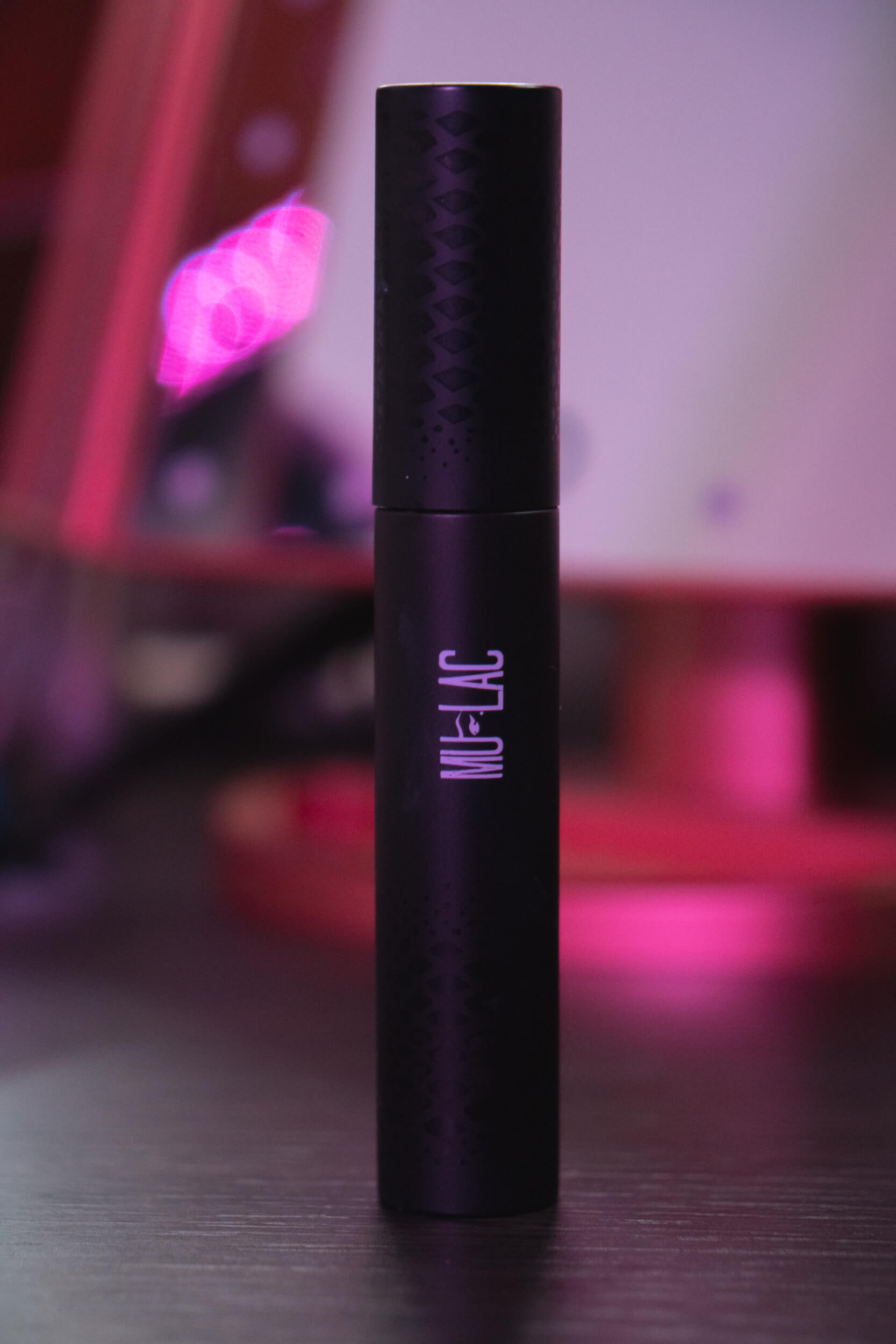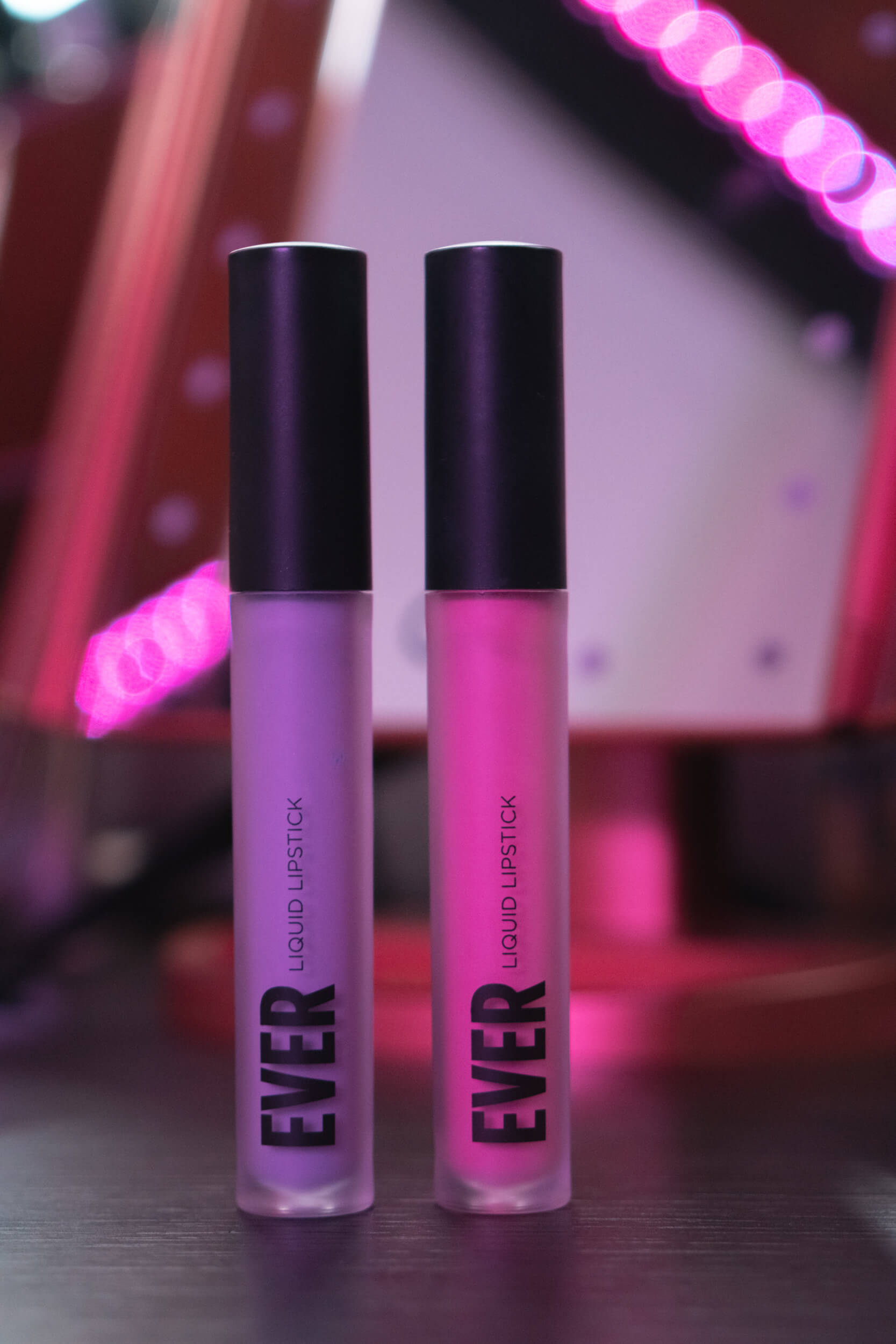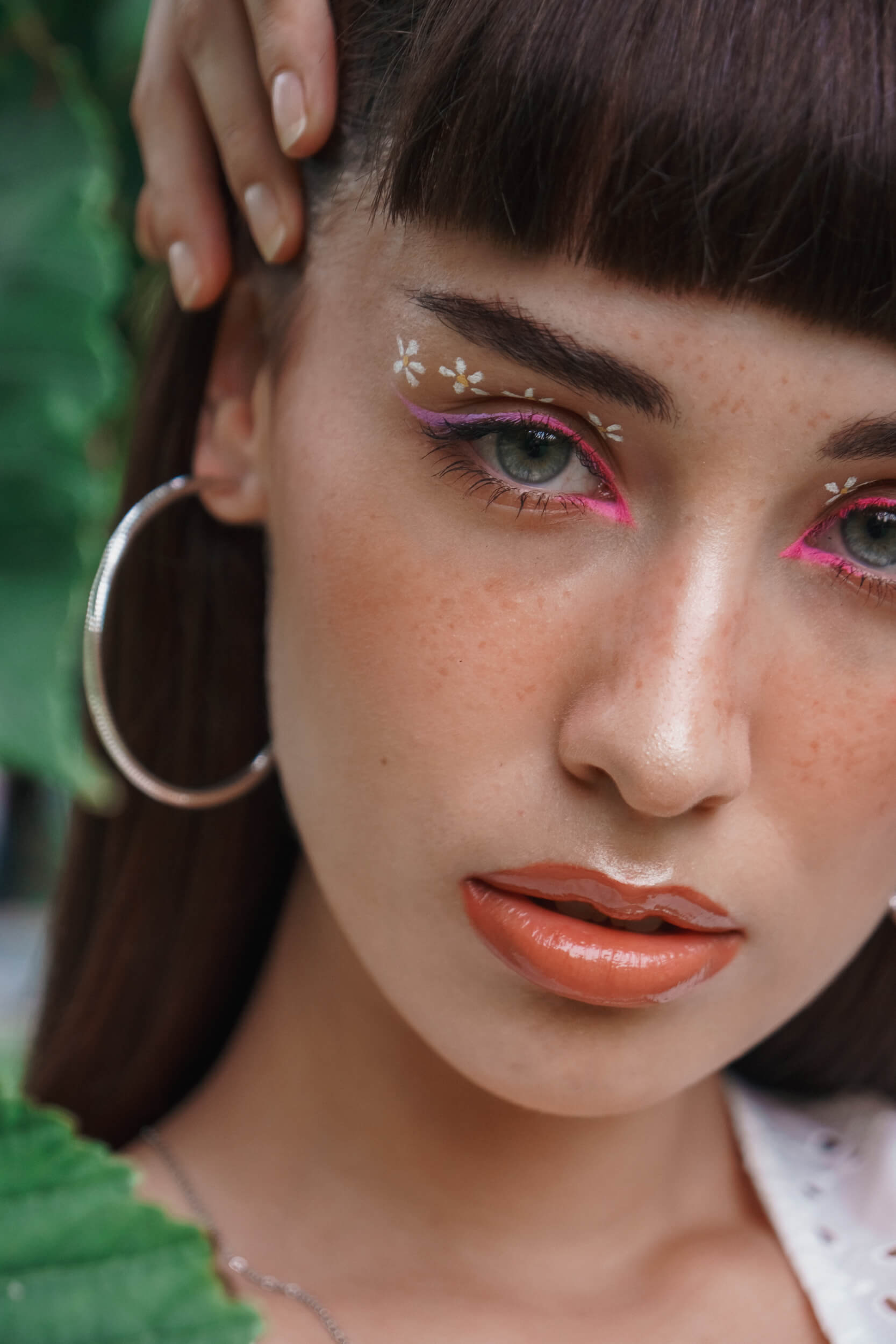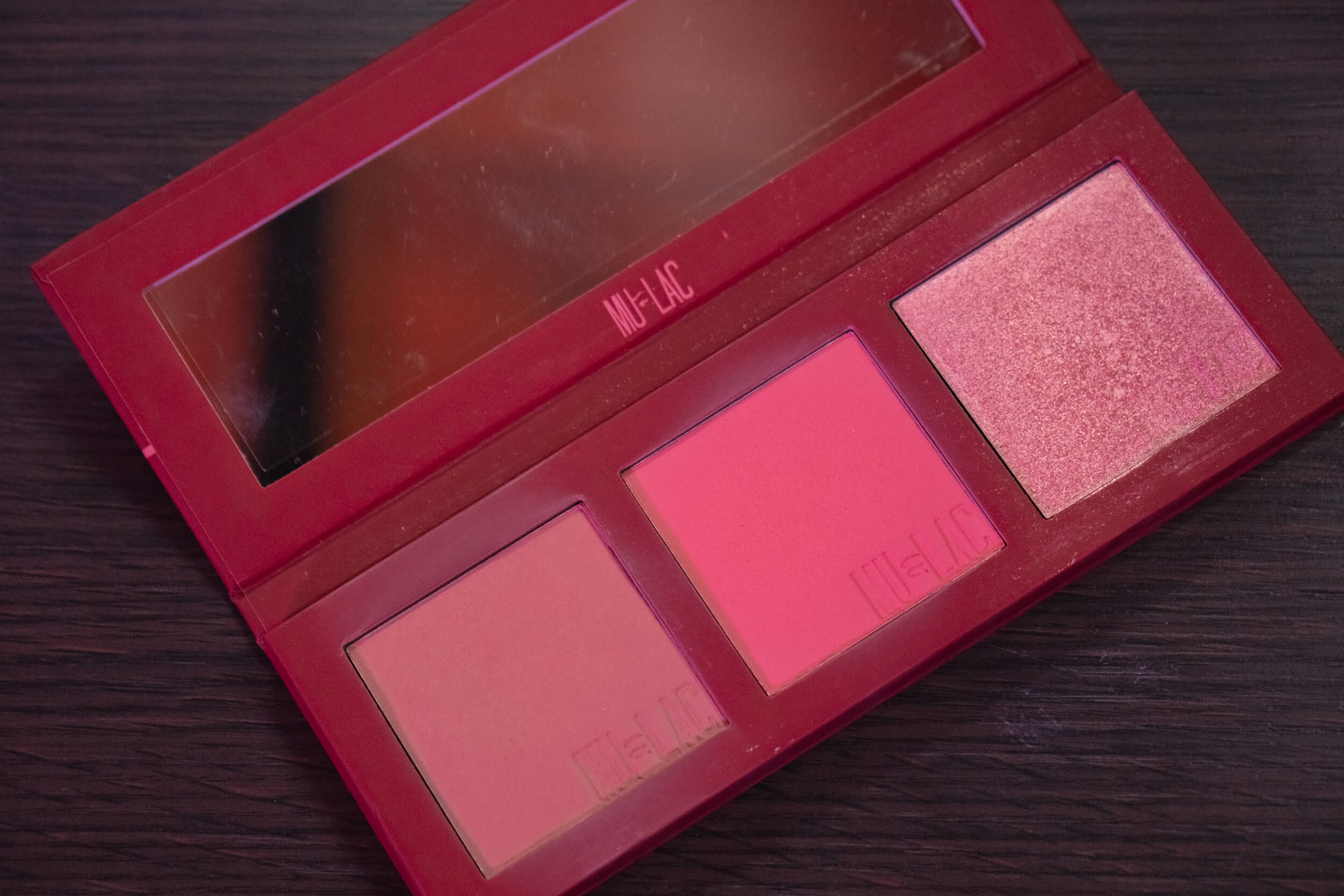 What's the book on your nightstand?
Alas, I'm not that much of a reader, I have to admit. Since I was a child, I've never been fascinated by novels and by the world of reading, in general. When I get in my bed, it's because I'm exhausted and I want to sleep, so I press play to a relaxing playlist on Spotify, I start the app that simulates the birds' chirping in spring, and I peacefully fall asleep. 
What's the last thing that made you smile?
The letters that my parents wrote to me for my birthday (a few weeks ago).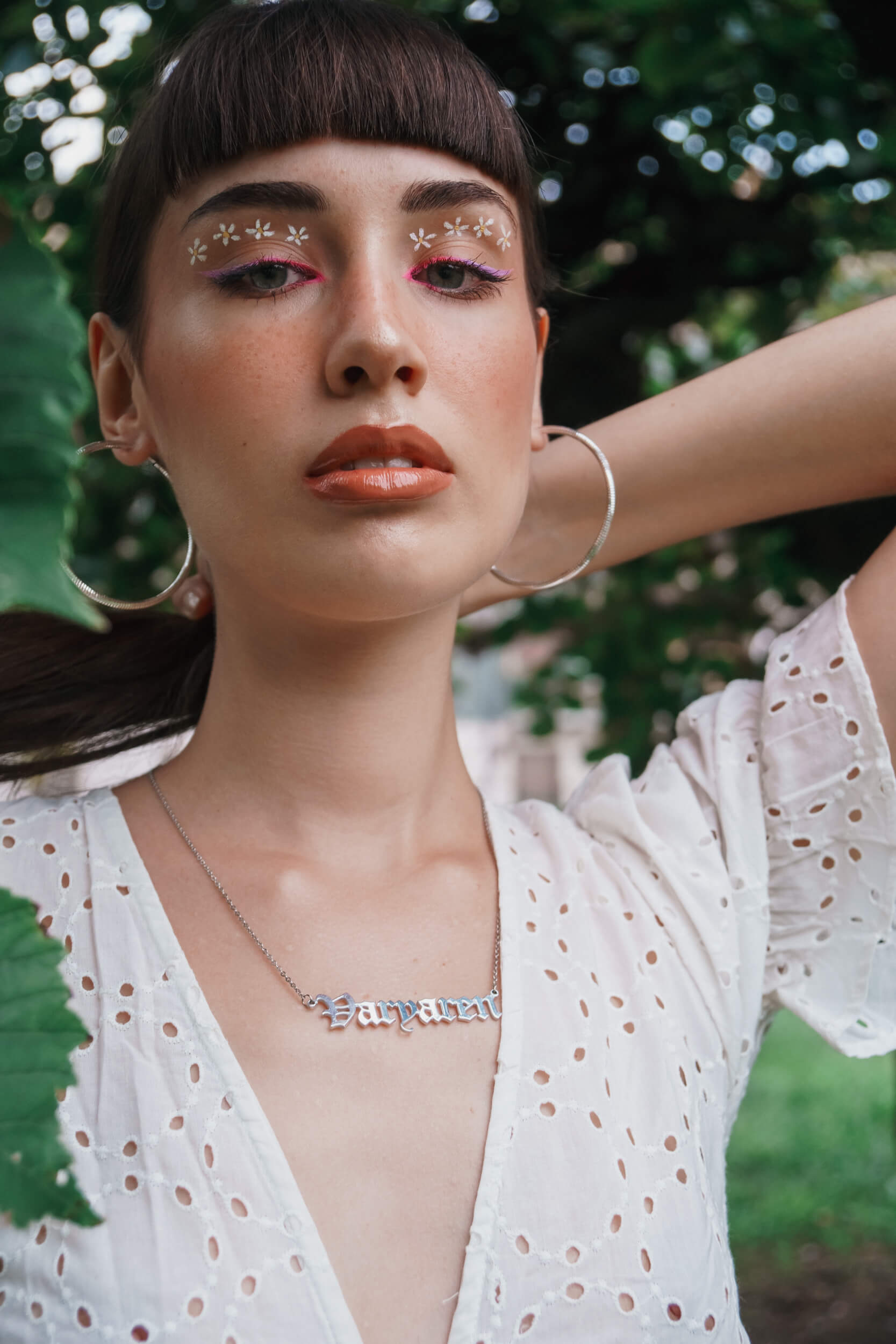 Which product is on top of your wish list?
I love to create graphic and colored looks. The products I would love to own the most as of now (and which have been on my wish list for months) are the Suva Beauty eyeliners, especially the fluorescent ones! Maybe for Christmas…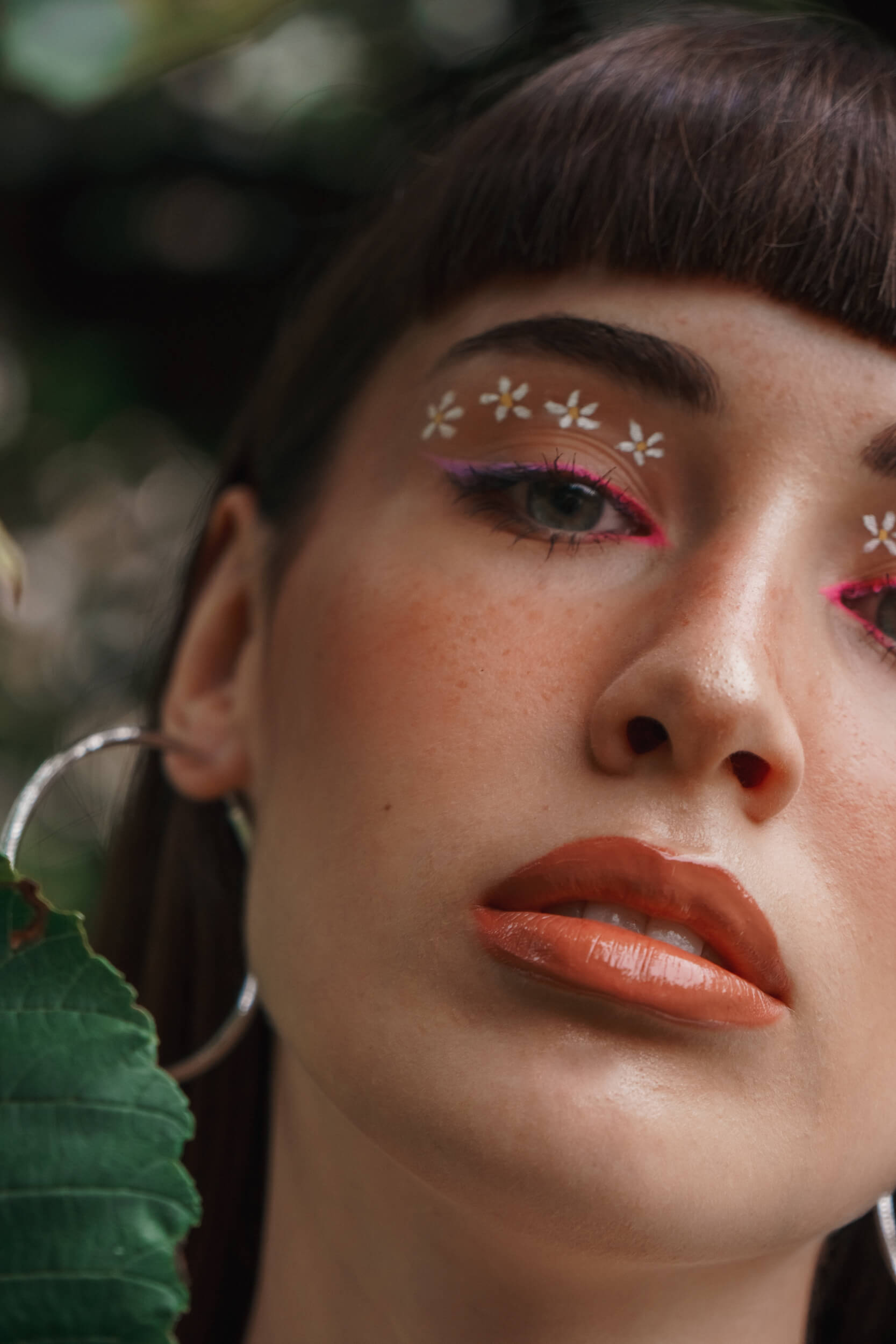 What do you have too many of?
Lip-glosses. I can't get enough of those, they're my drug!
A beauty epic fail.
When I was 15, I posted a terrible (comic) tutorial on Facebook on how to apply eyeliner (and I failed miserably). 
What's the bravest thing you've ever done?
I hosted a Nike event with very important special guests. To say that I was nervous is an understatement! As a kid, I was super shy, so to be able to do something like that for me was a big achievement!