"All I want for Christmas is you" sings Mariah Carey but actually what all that women want for Christmas is to find the perfect range of dresses suitable for any occasion, dinner or lunch connected to this feast; the helper in this kind of decision will not be Santa Claus or one of his assistant, but the winter collection of Amelia, that is able to satisfy any need and taste. Characterized by uniform shades and classic pieces that are never out of style, the overview of choices that we propose is surely inspiring and why not, maybe it will provide you even ideas for a successful gift.
RED CHRISTMAS
________
One of the iconic colors of Christmas is the red one and this red velvet straight dress is perfect for occasions like a Christmas or a New Year's cocktail party, elegant enough to be paired with a jacket and a pair of heels, but without being exaggerated. You will not go unnoticed while wearing this.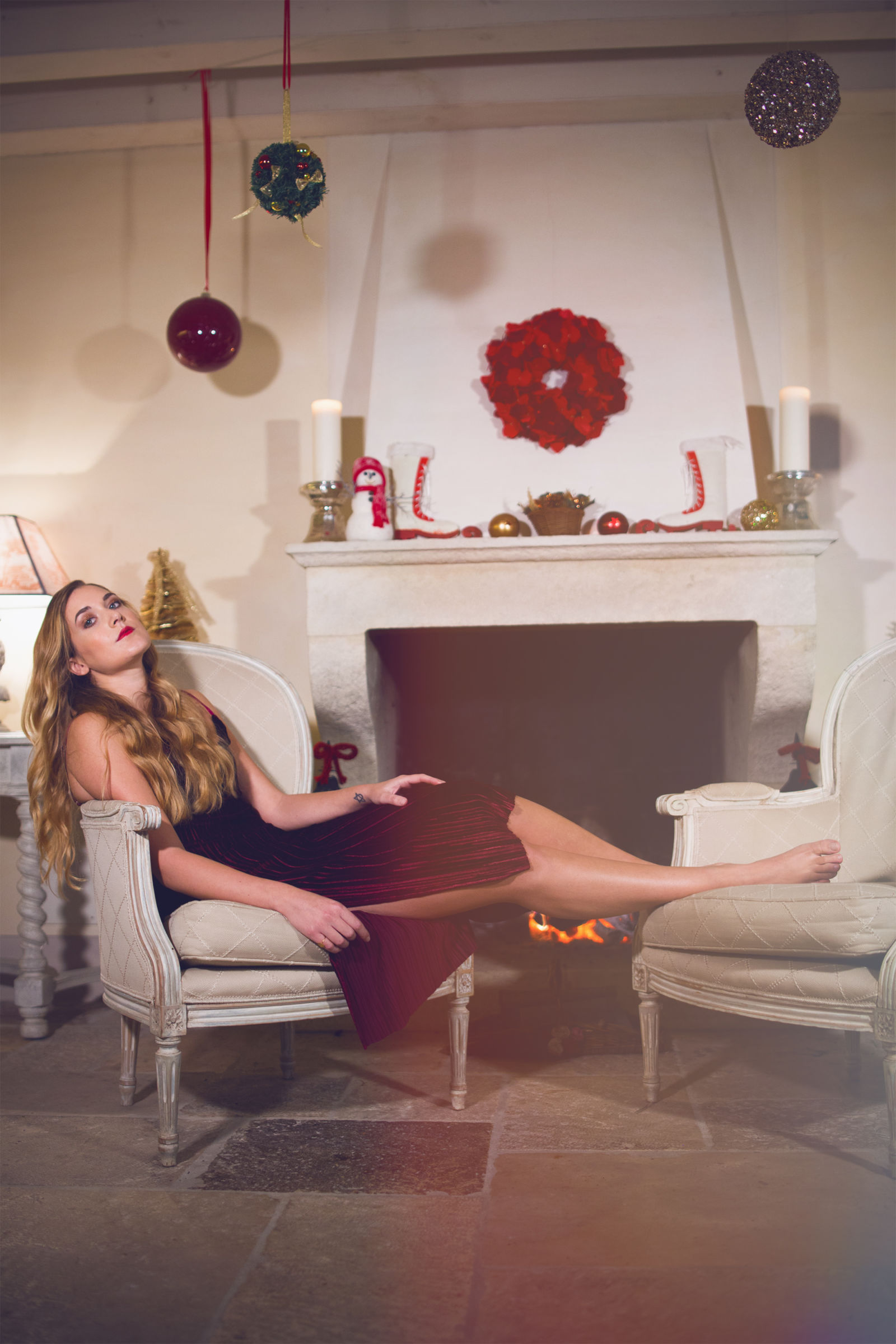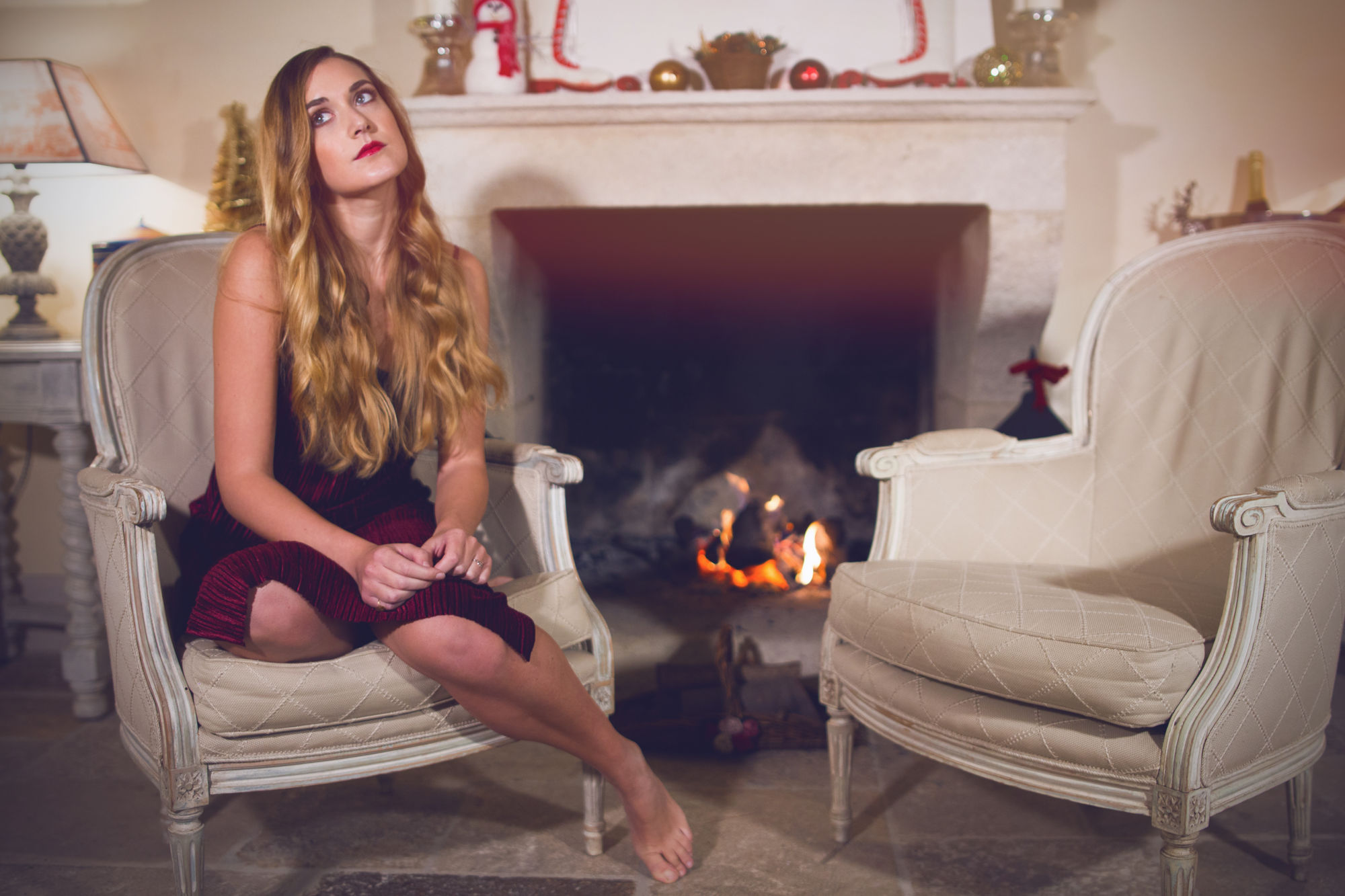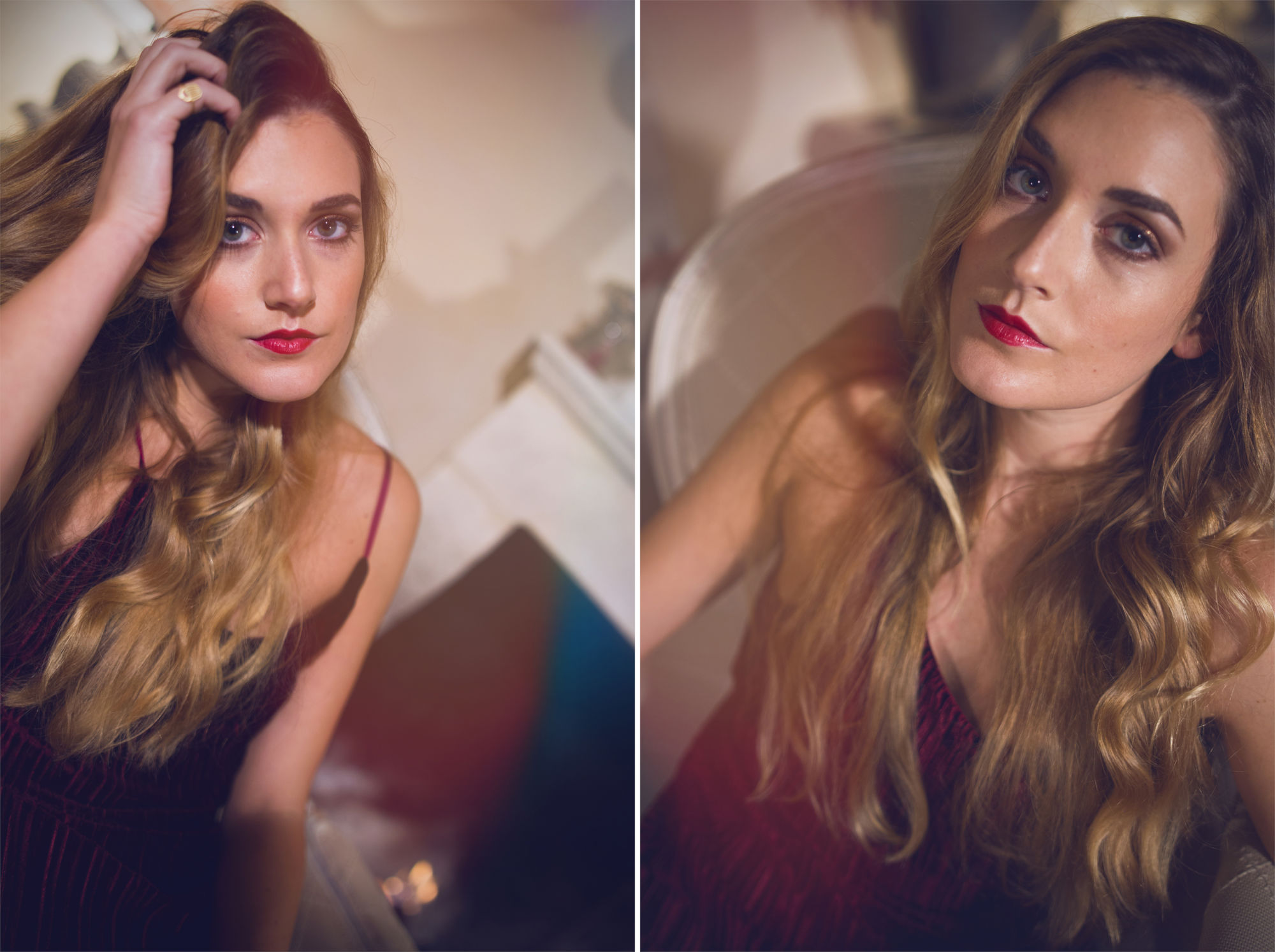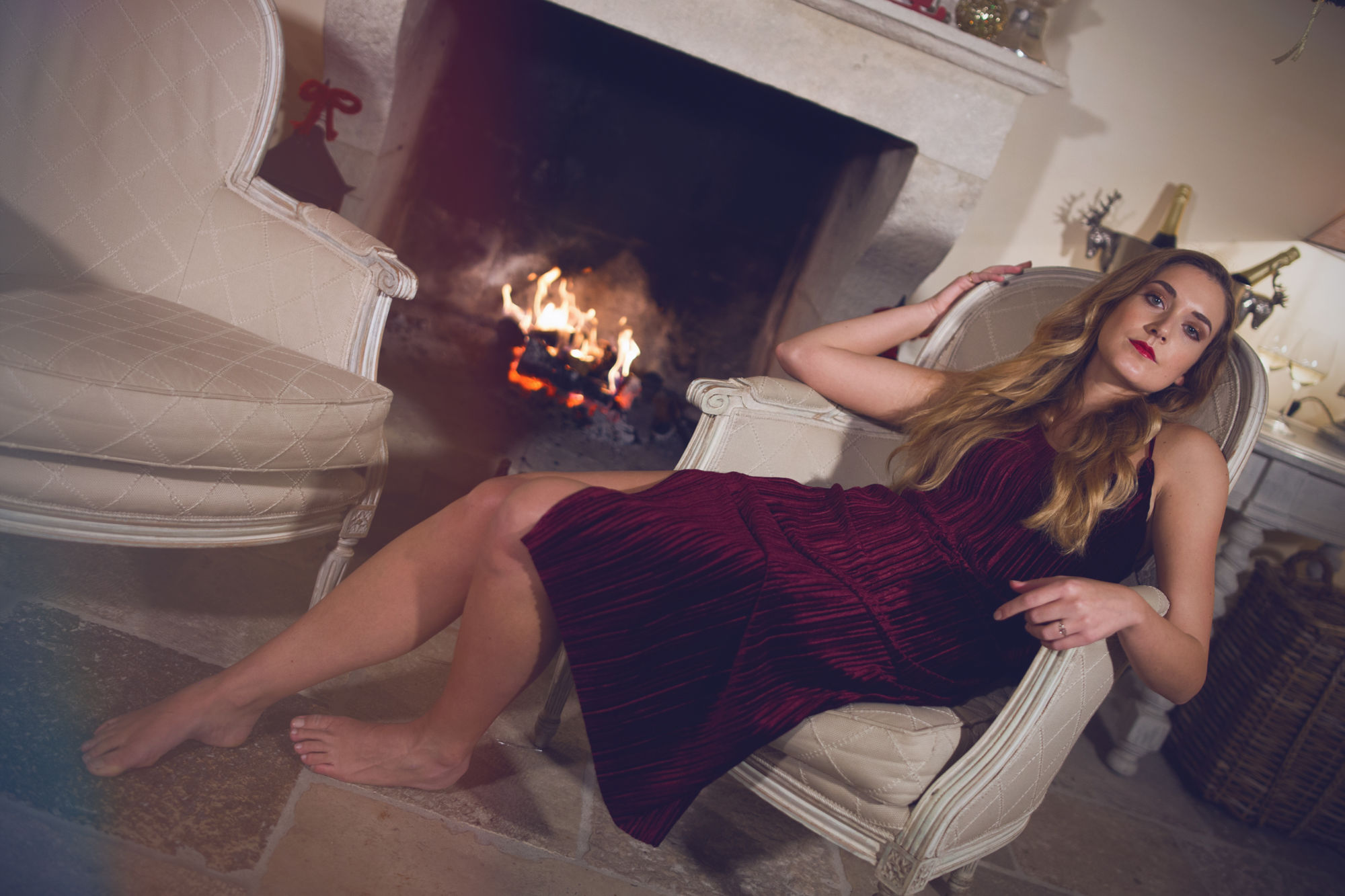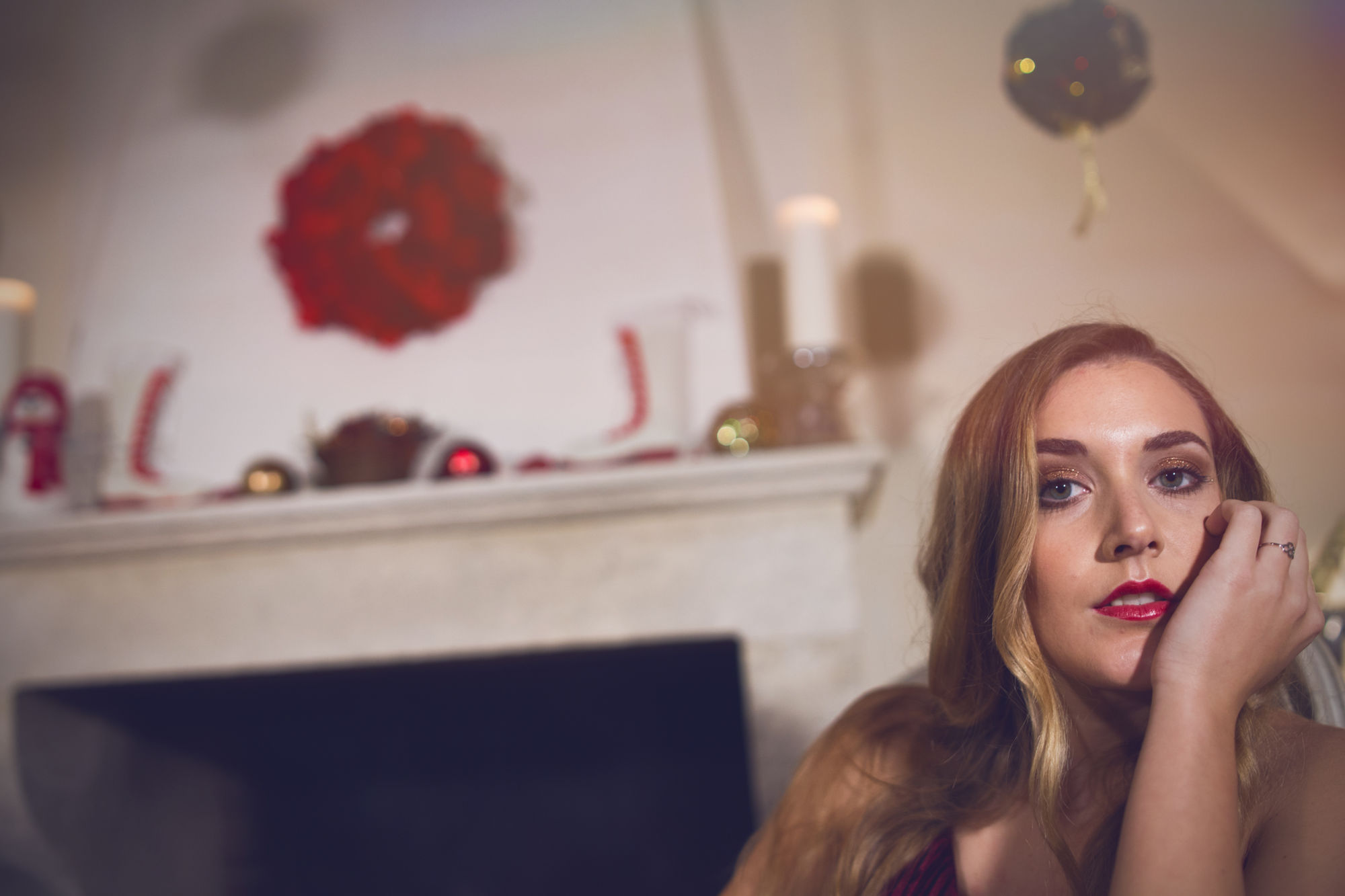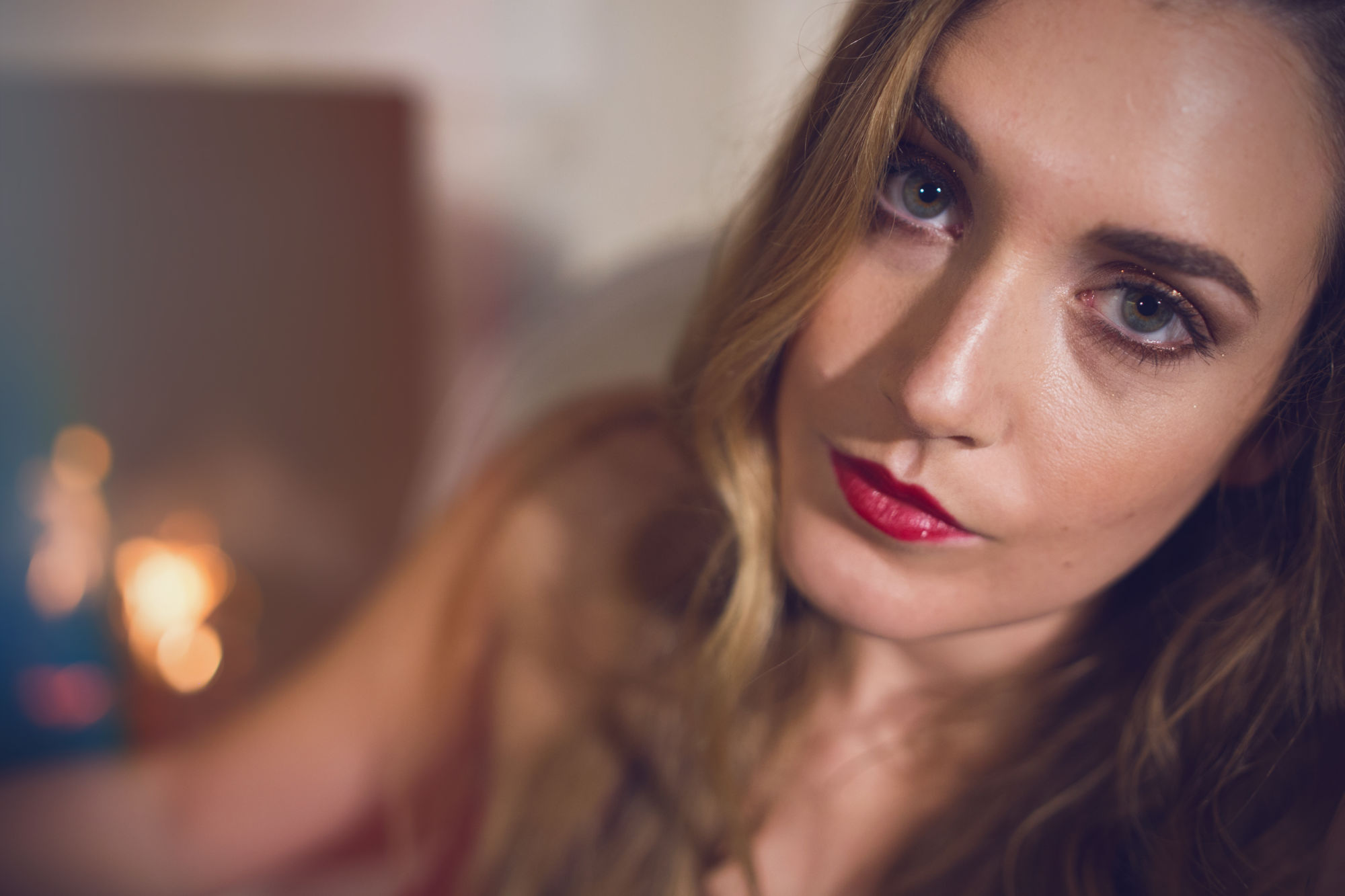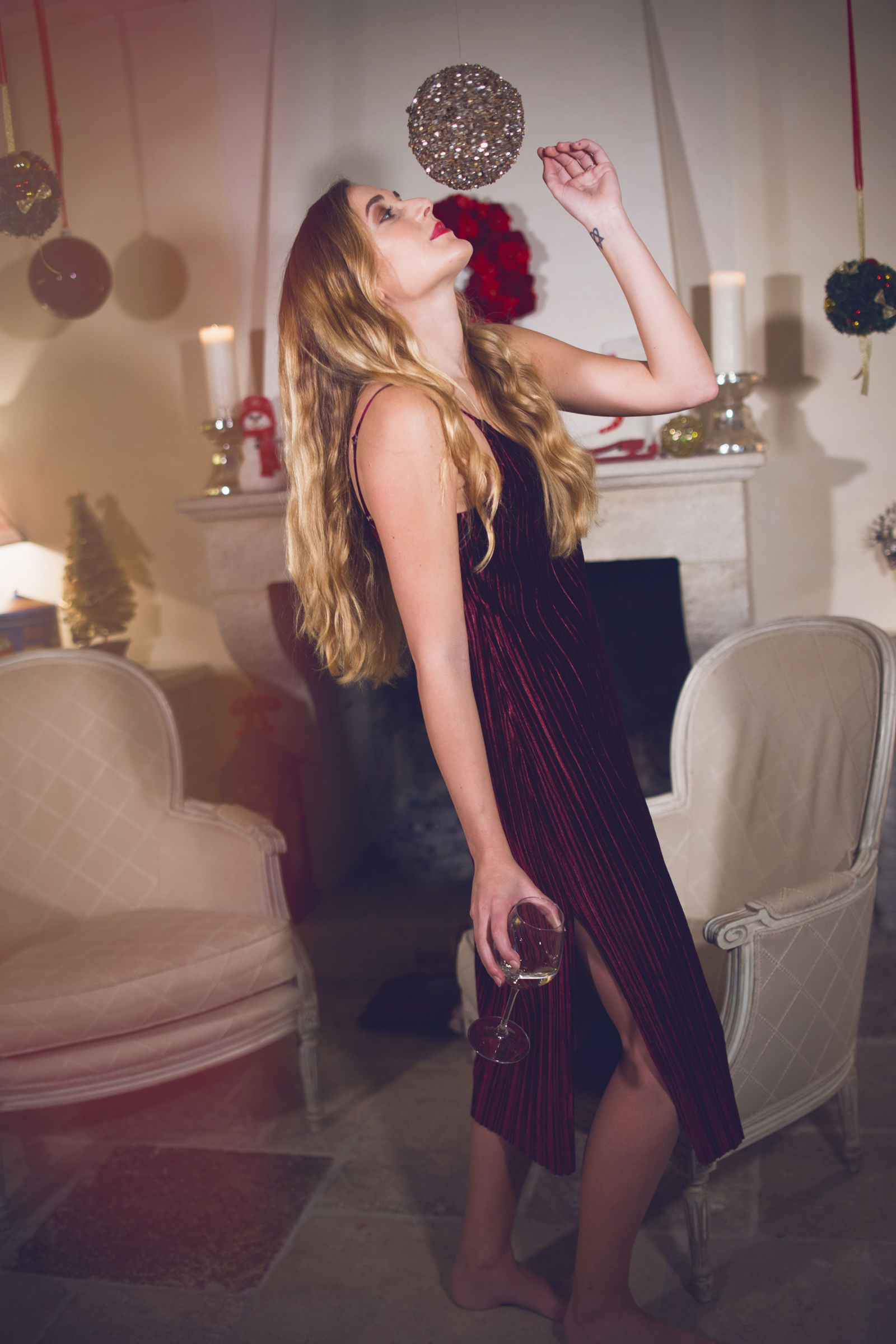 A "DARING" CLASSIC
________
The highlight of Christmas is the lunch/dinner with the relatives, and in this occasion you usually tend to opt for a classic look: this outfit is therefore right for you, with the cool colors of winter and the tartan pattern that overtakes without problems the "Christmas-proof suit "; and if you want to ne original too, the cocker fabric will give you an unique and not for nothing hazarded look.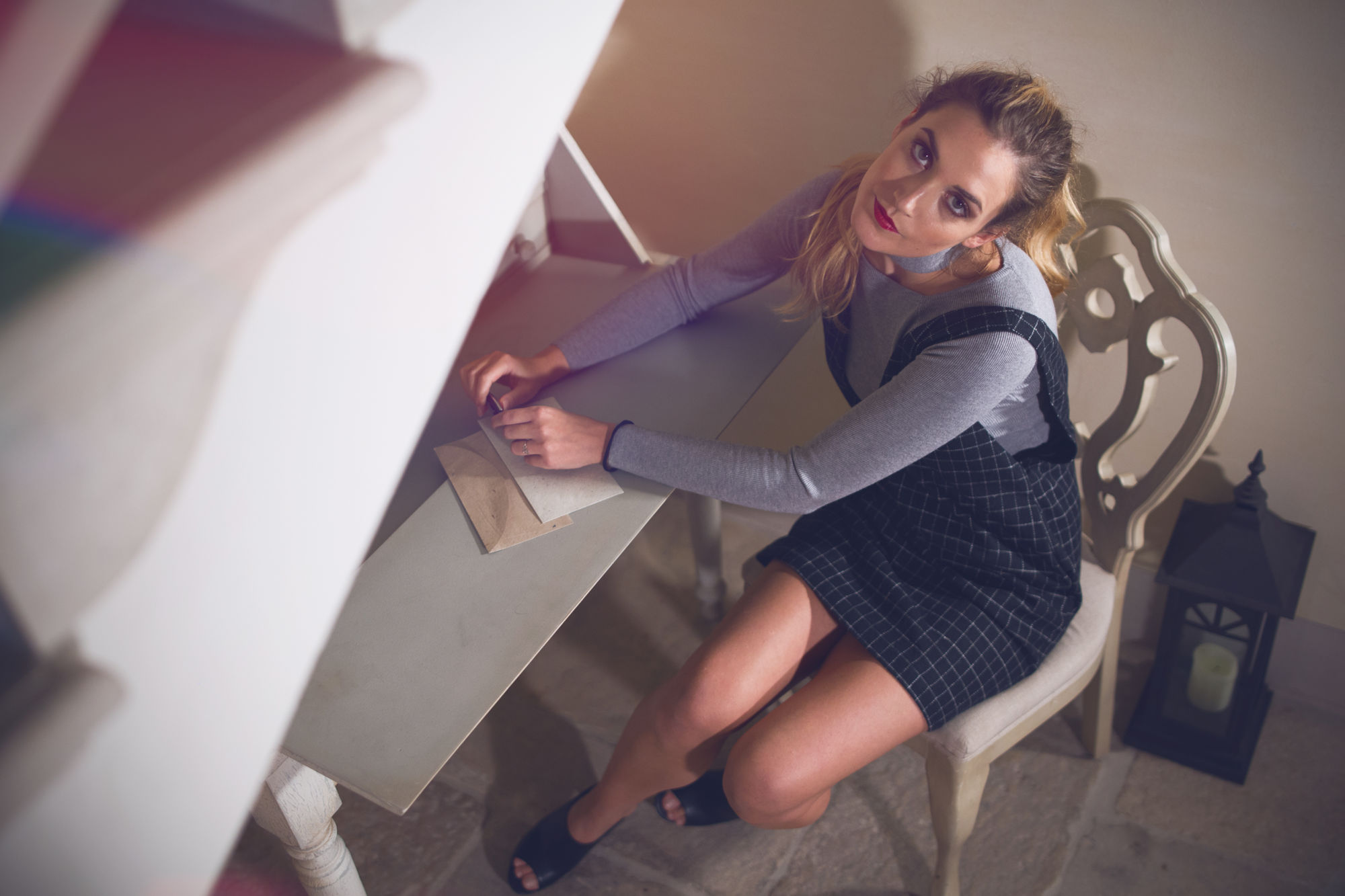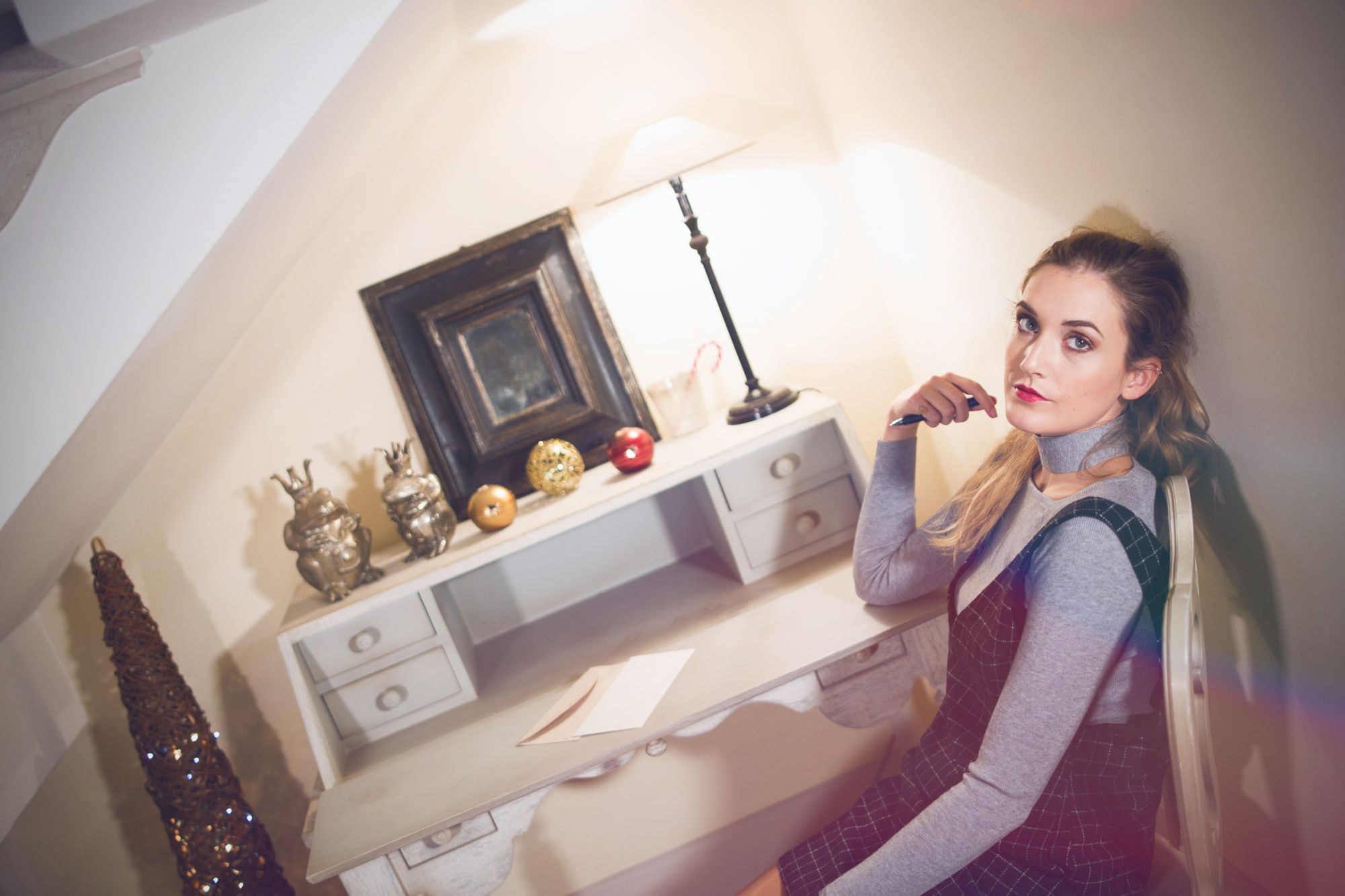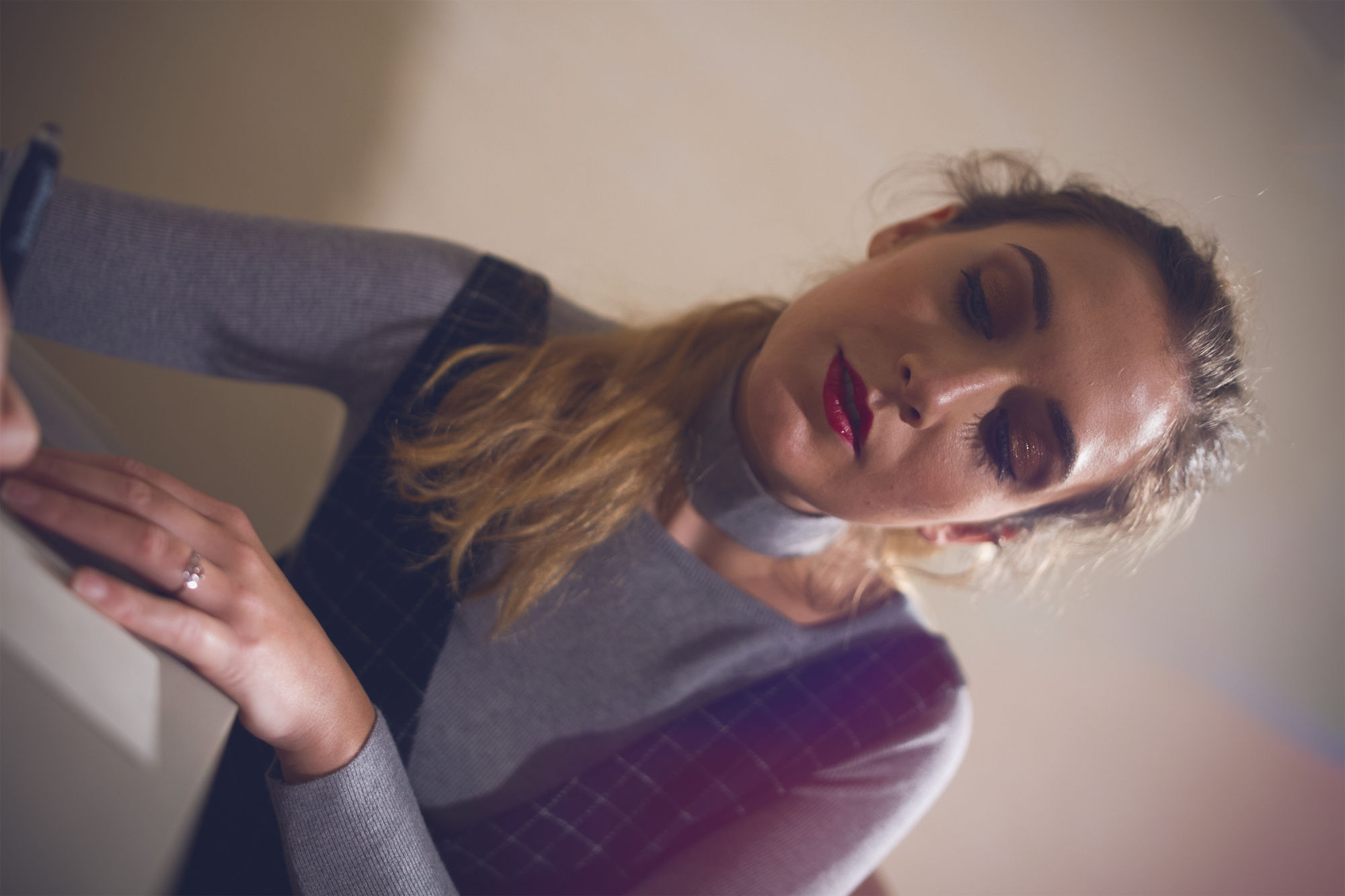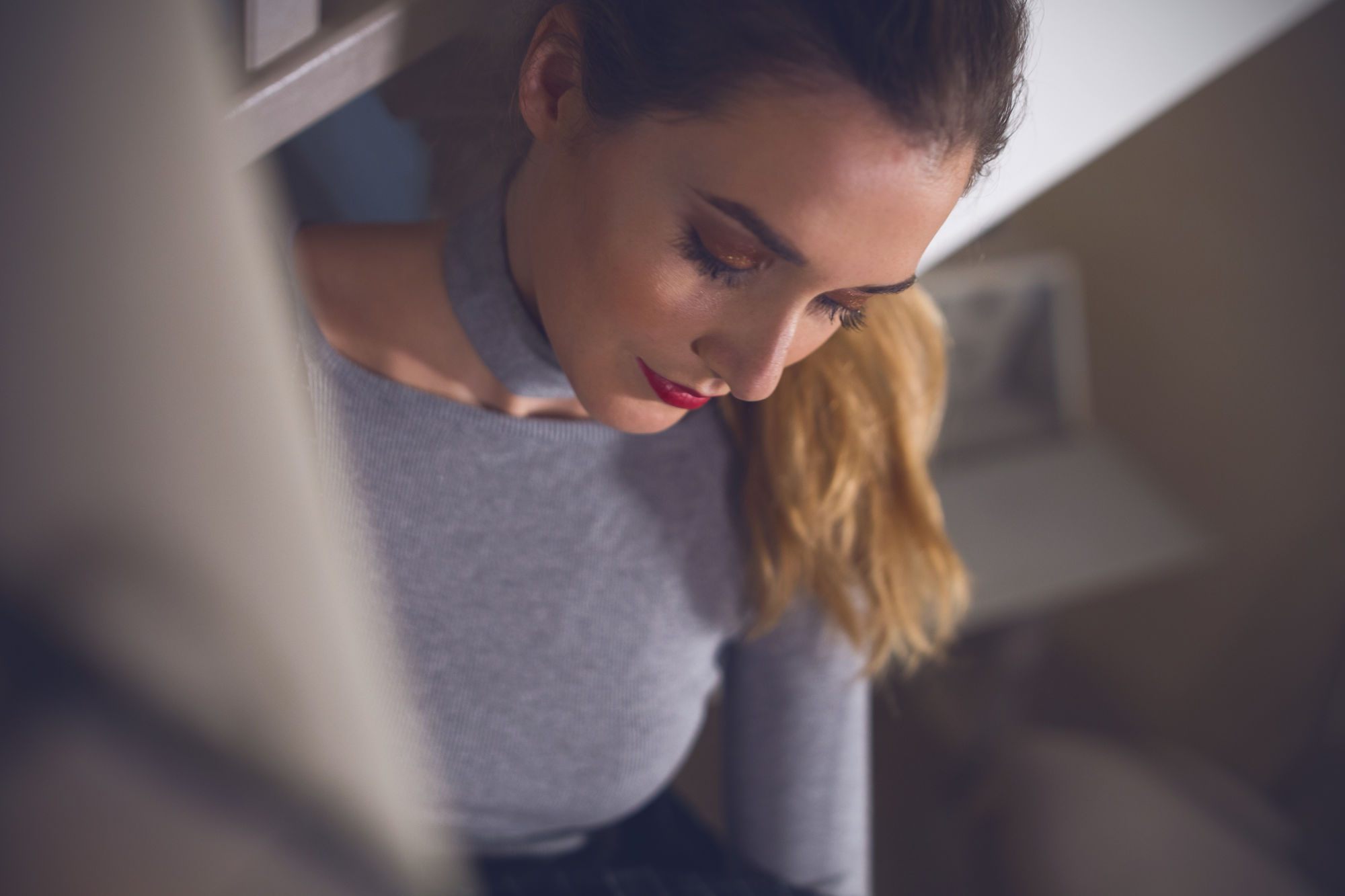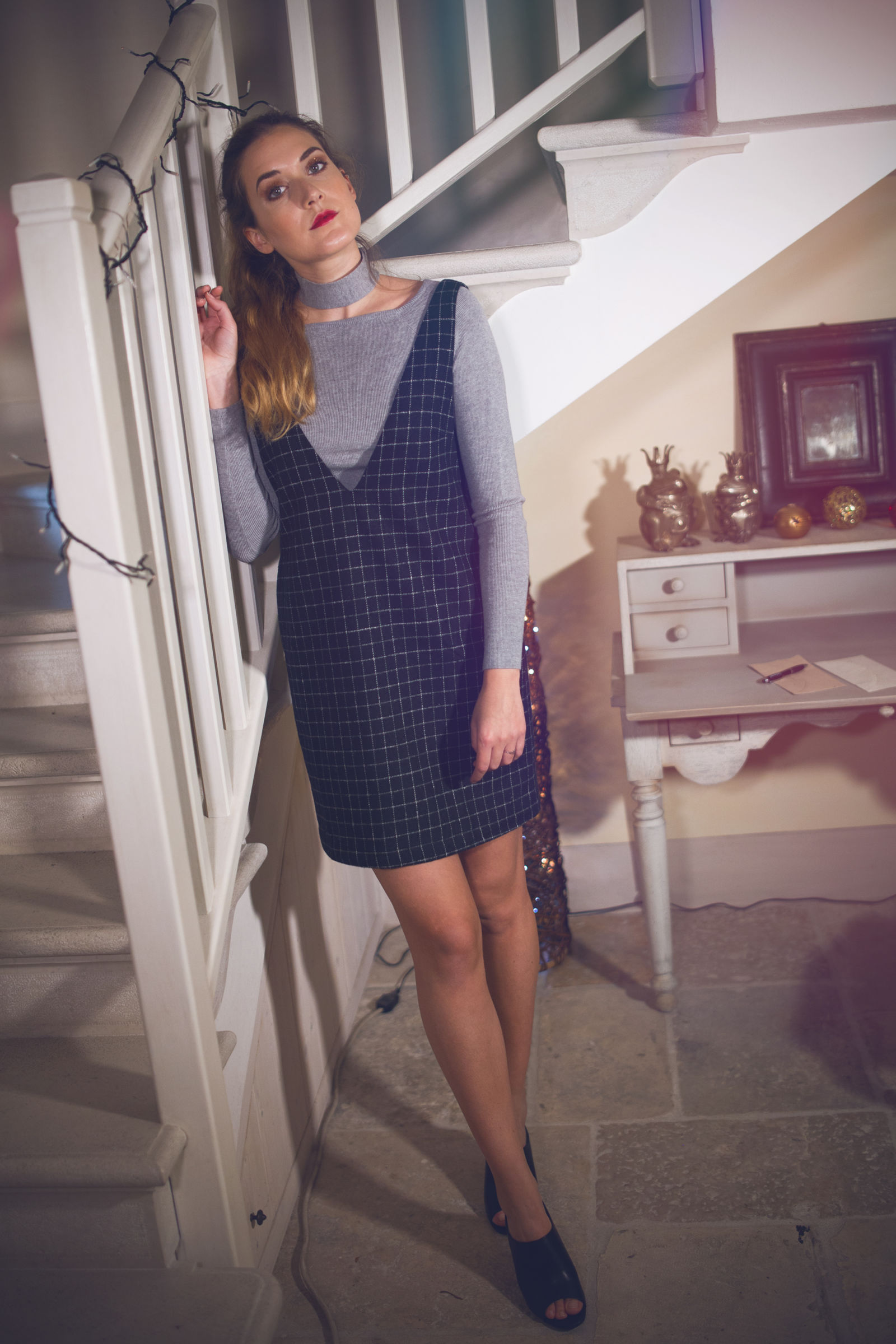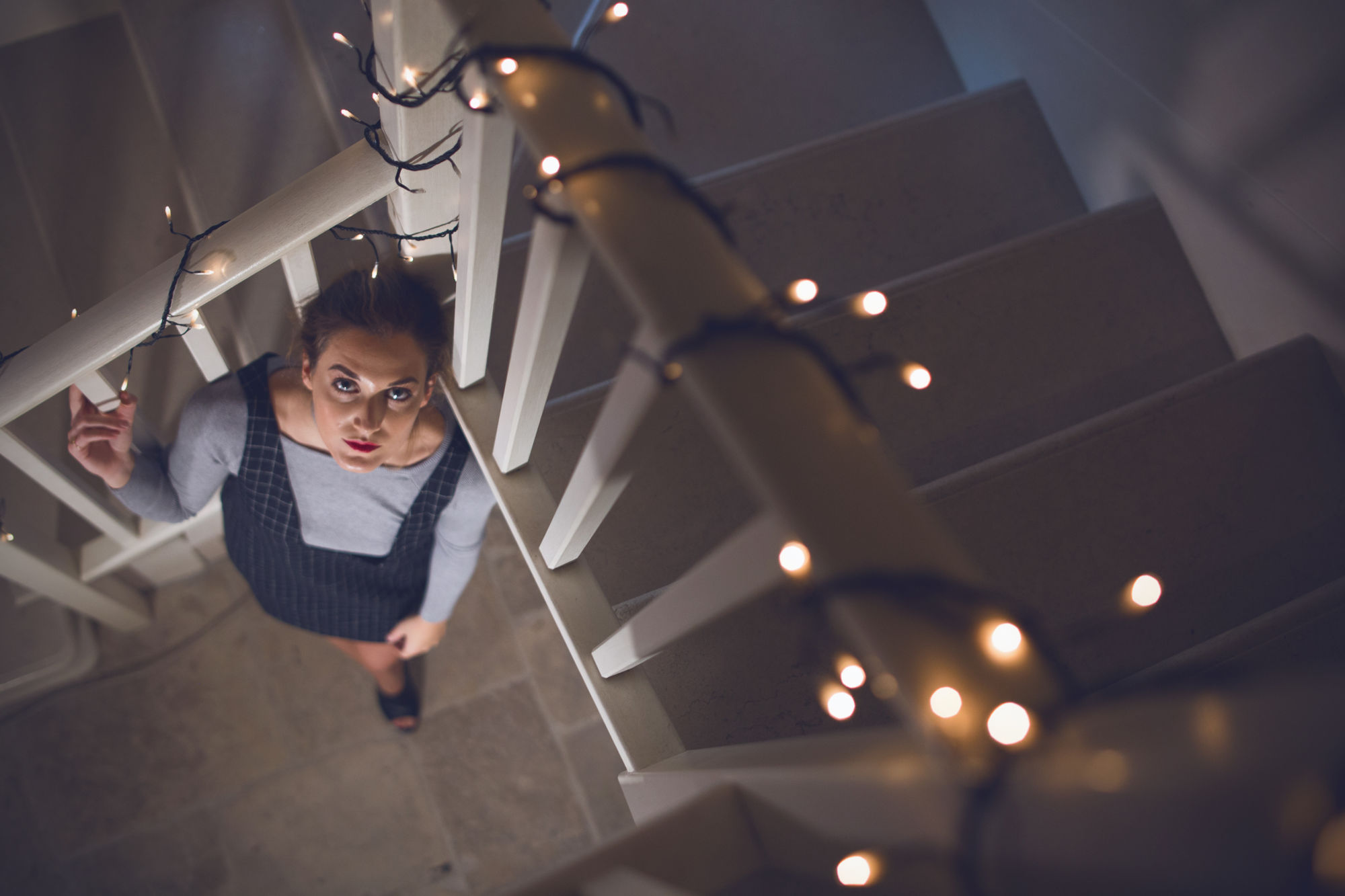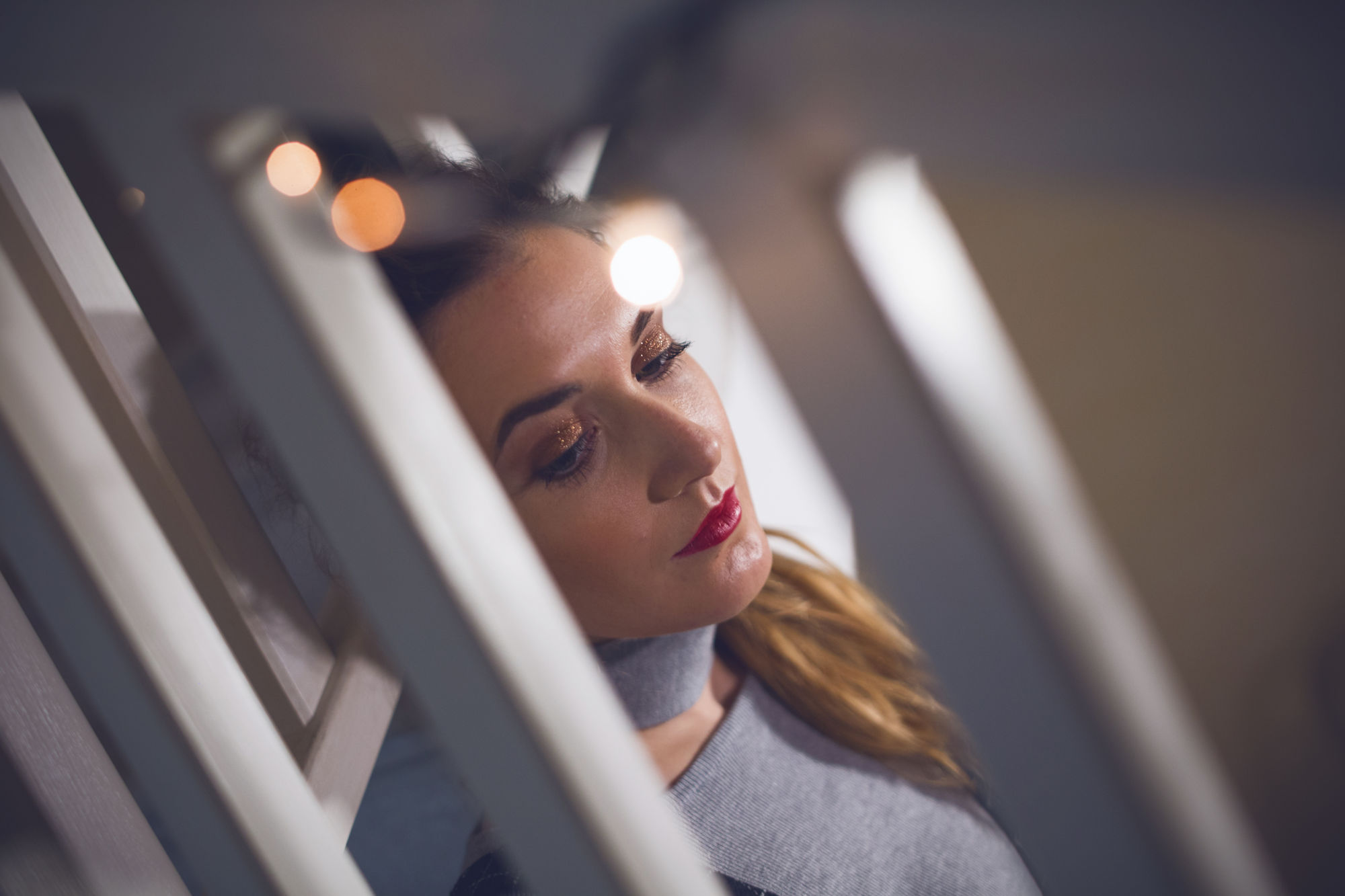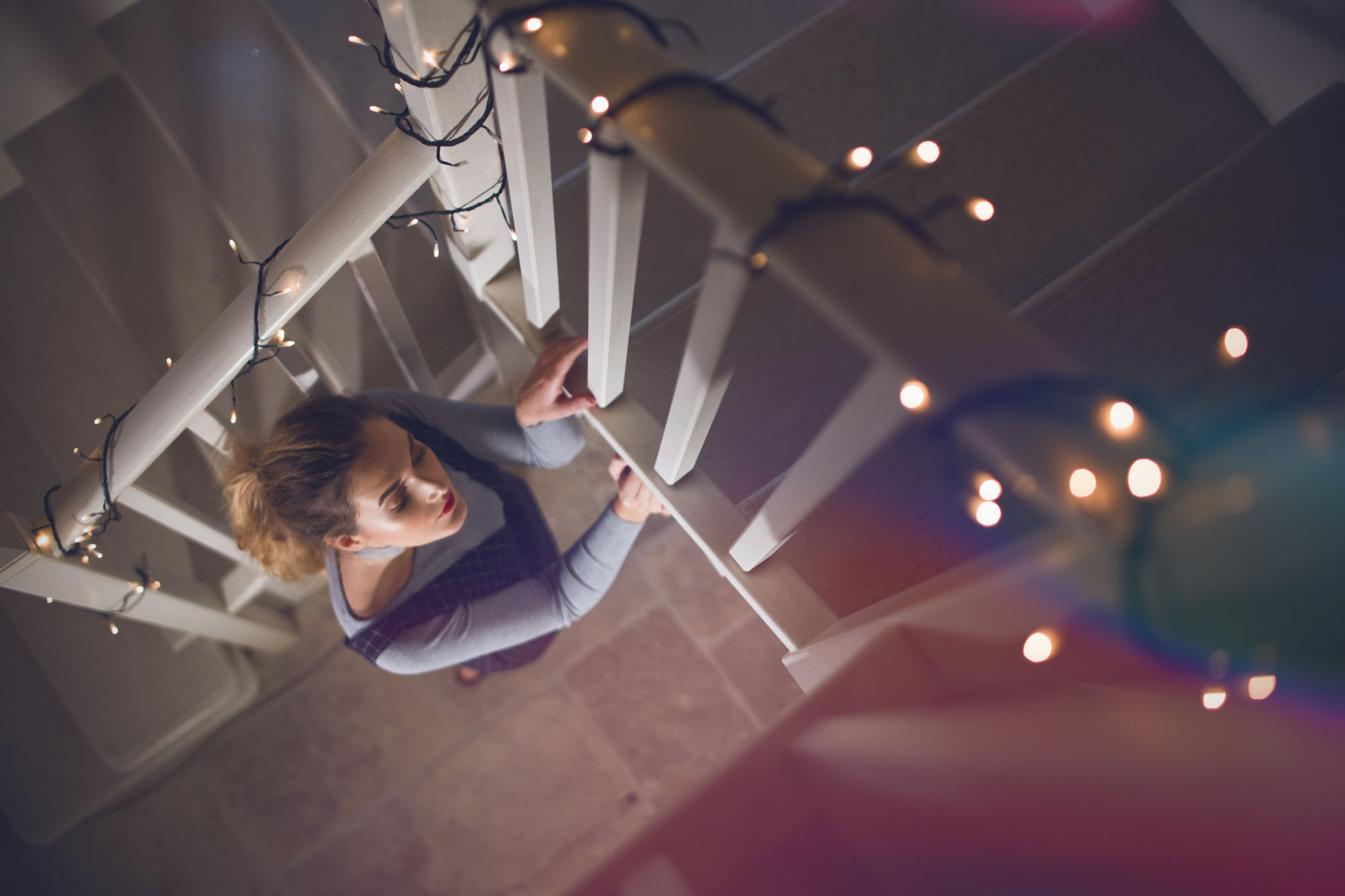 A WINTER FLOWER
________
Floral is a pattern suitable for any age or season, confirming itself perfect also for Christmas, and especially for those formal or between friends and colleagues parties, where a well-groomed look is always appreciated. Here is a long dress that perfectly matches with both flat shoes and heels, with hair more or less loose and with a little makeup.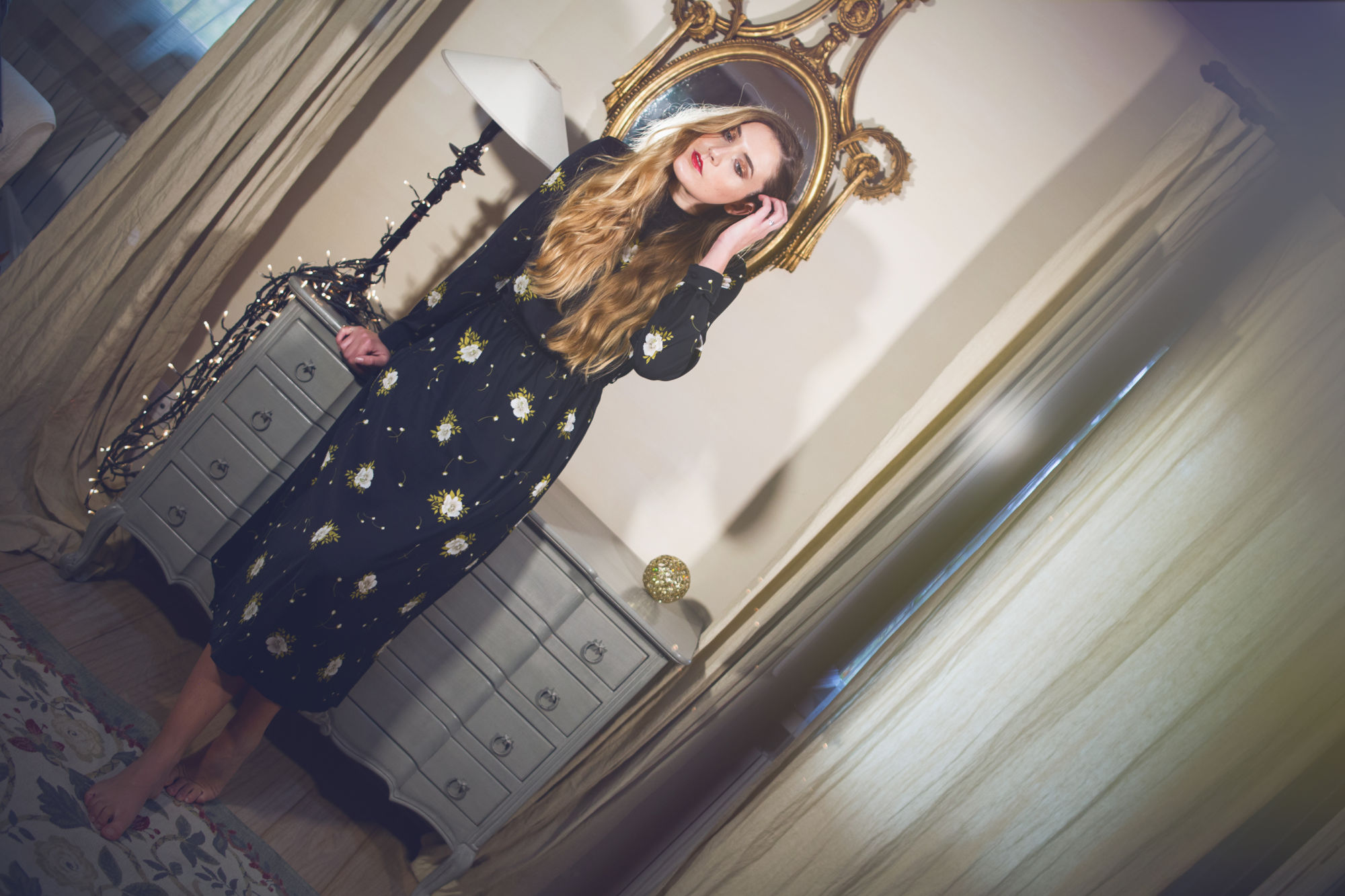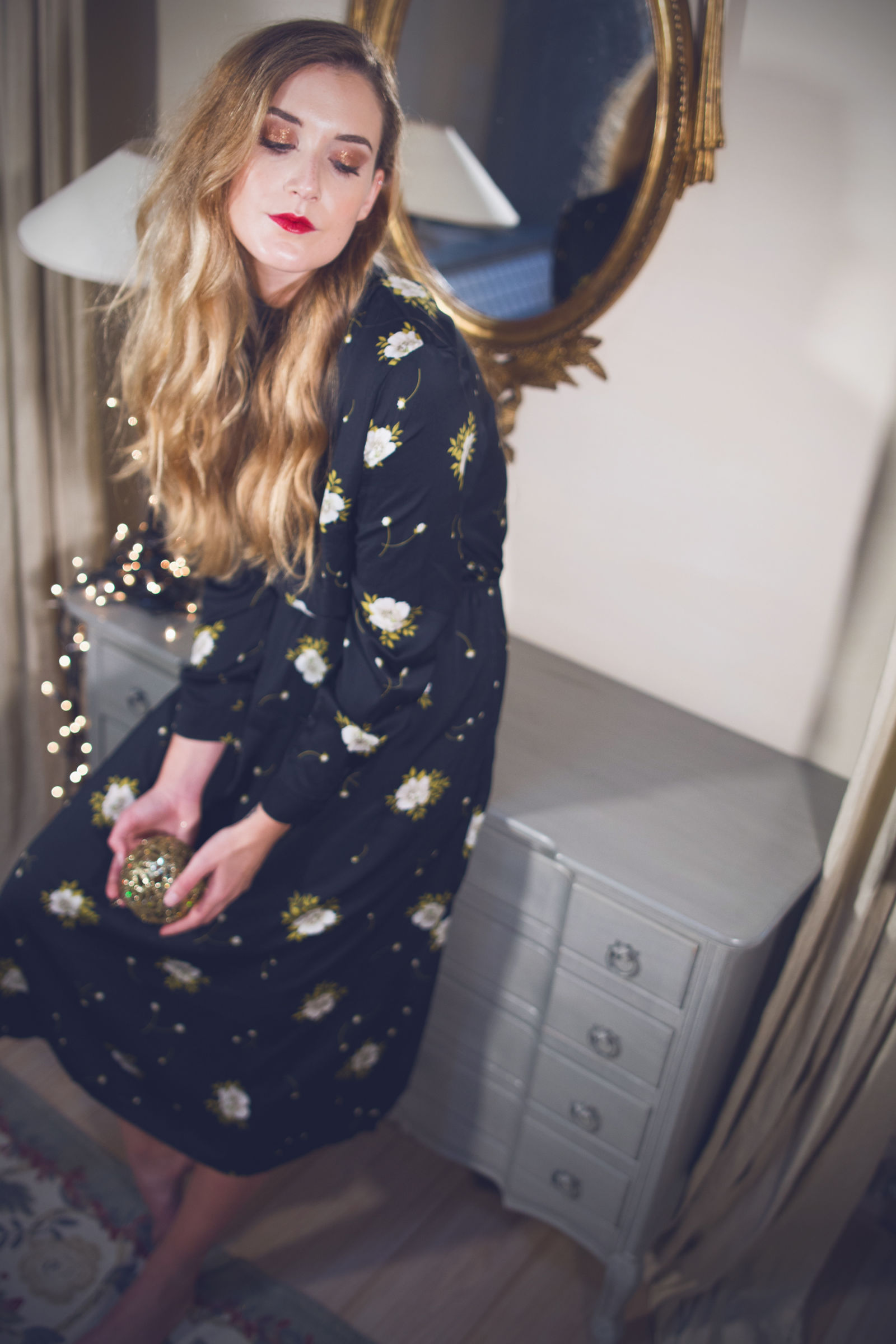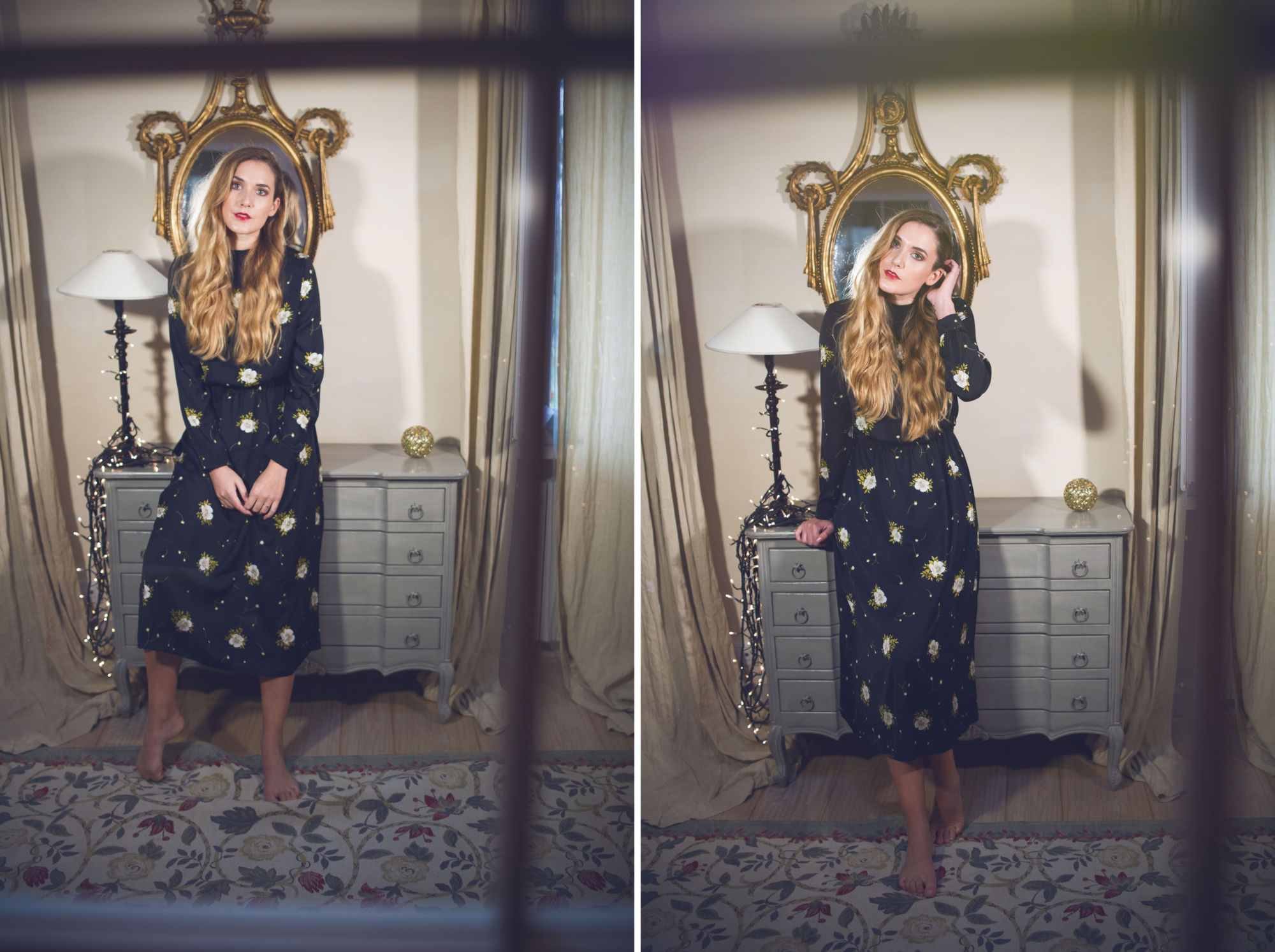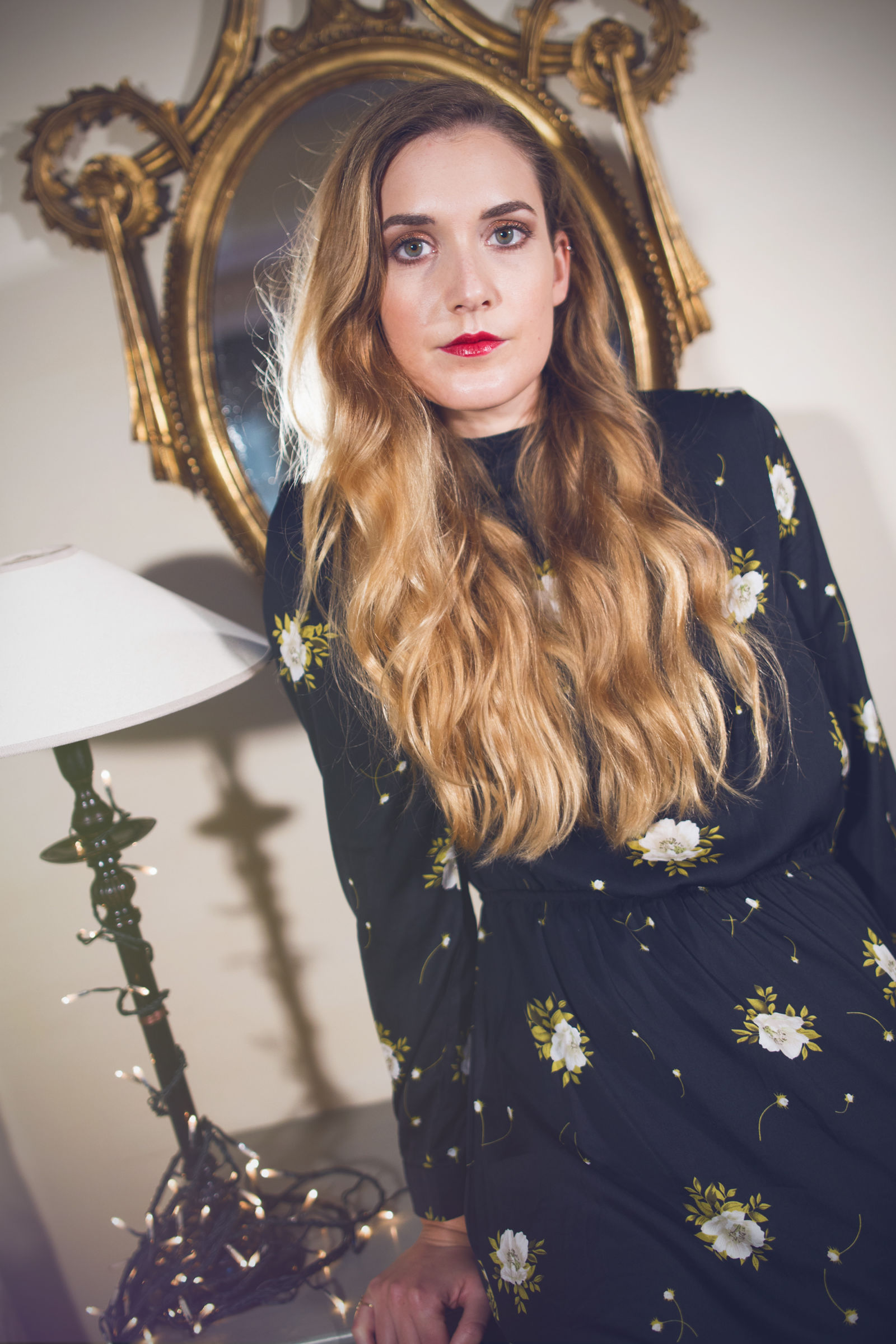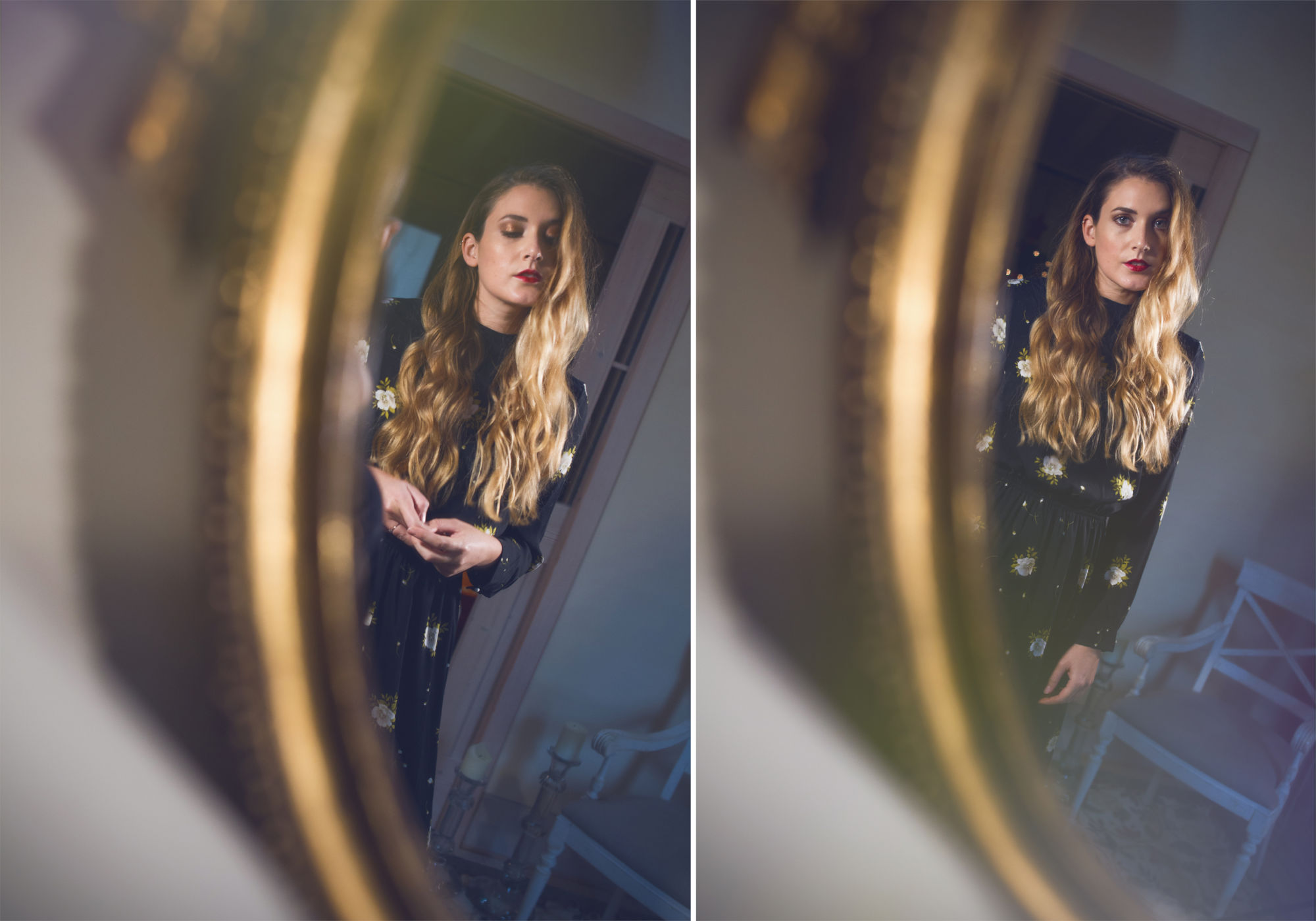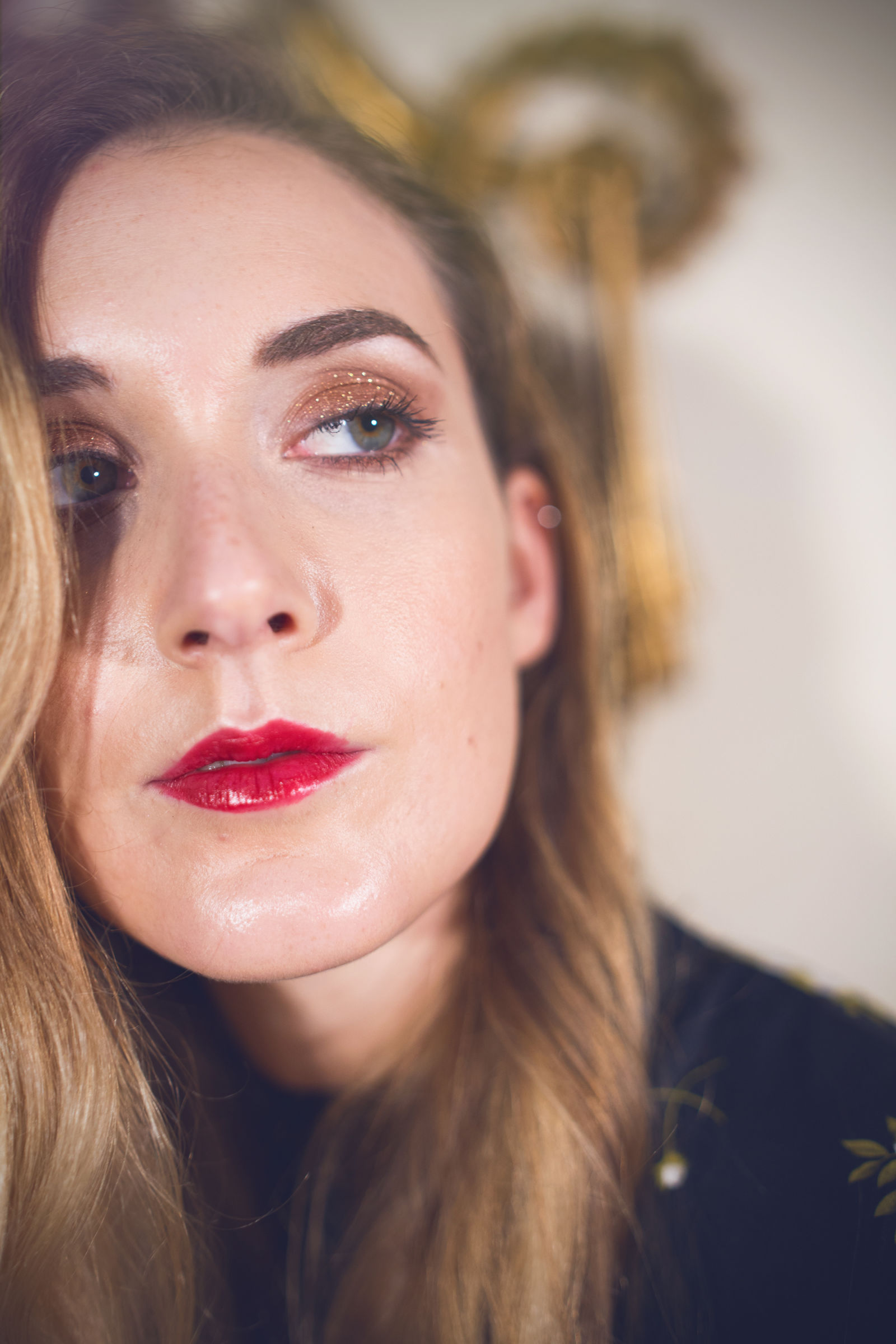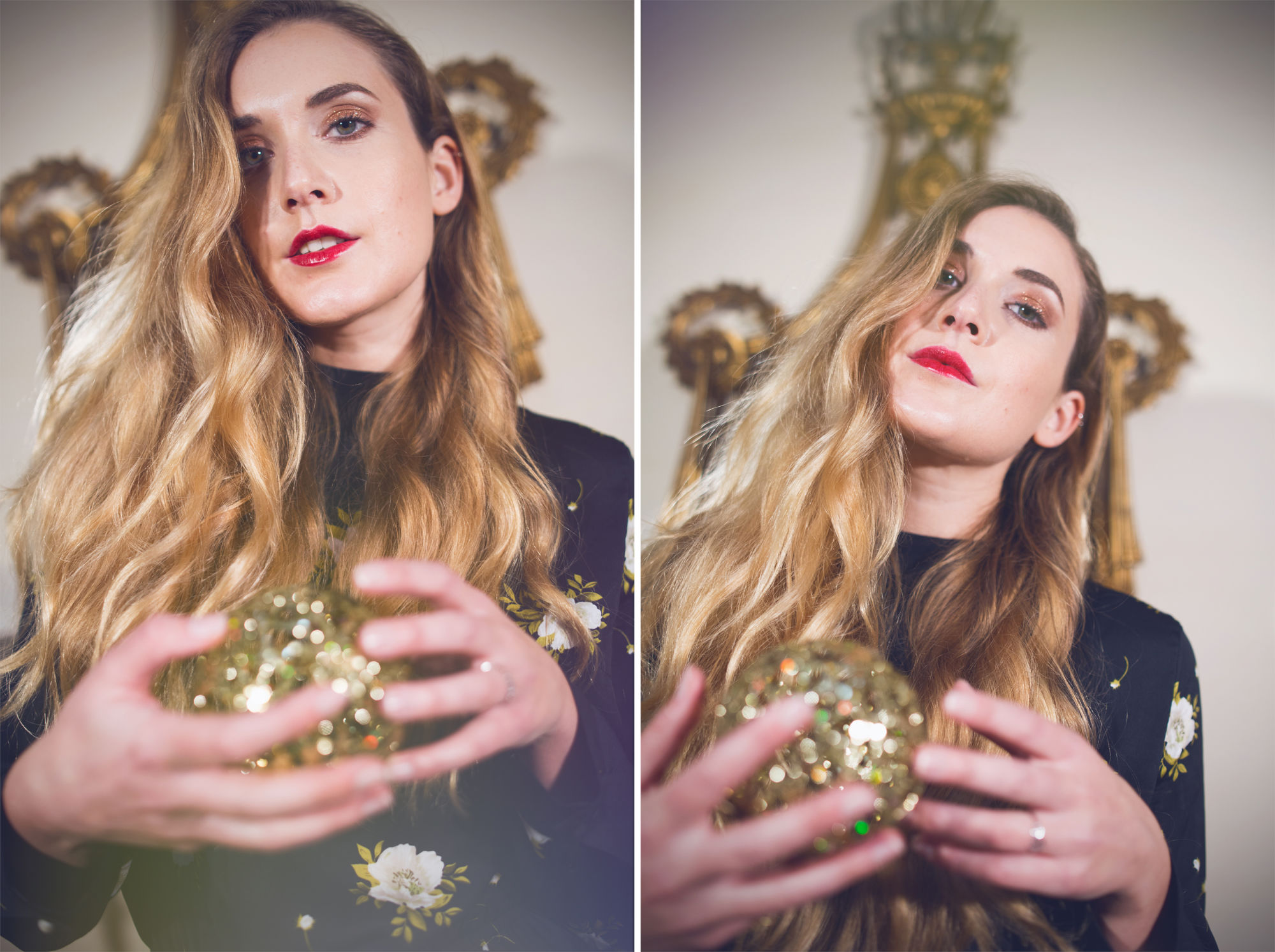 THE COMFORTABLE TREND
________
Even the recent catwalks have confirmed that wearing a sweater over a dress is finally considered fashionable: then why give up the convenience right in the period when many of us are on vacation? The combination of pastel colors is furthermore wearable by anyone; it's definitely a perfect look for any type of occasions.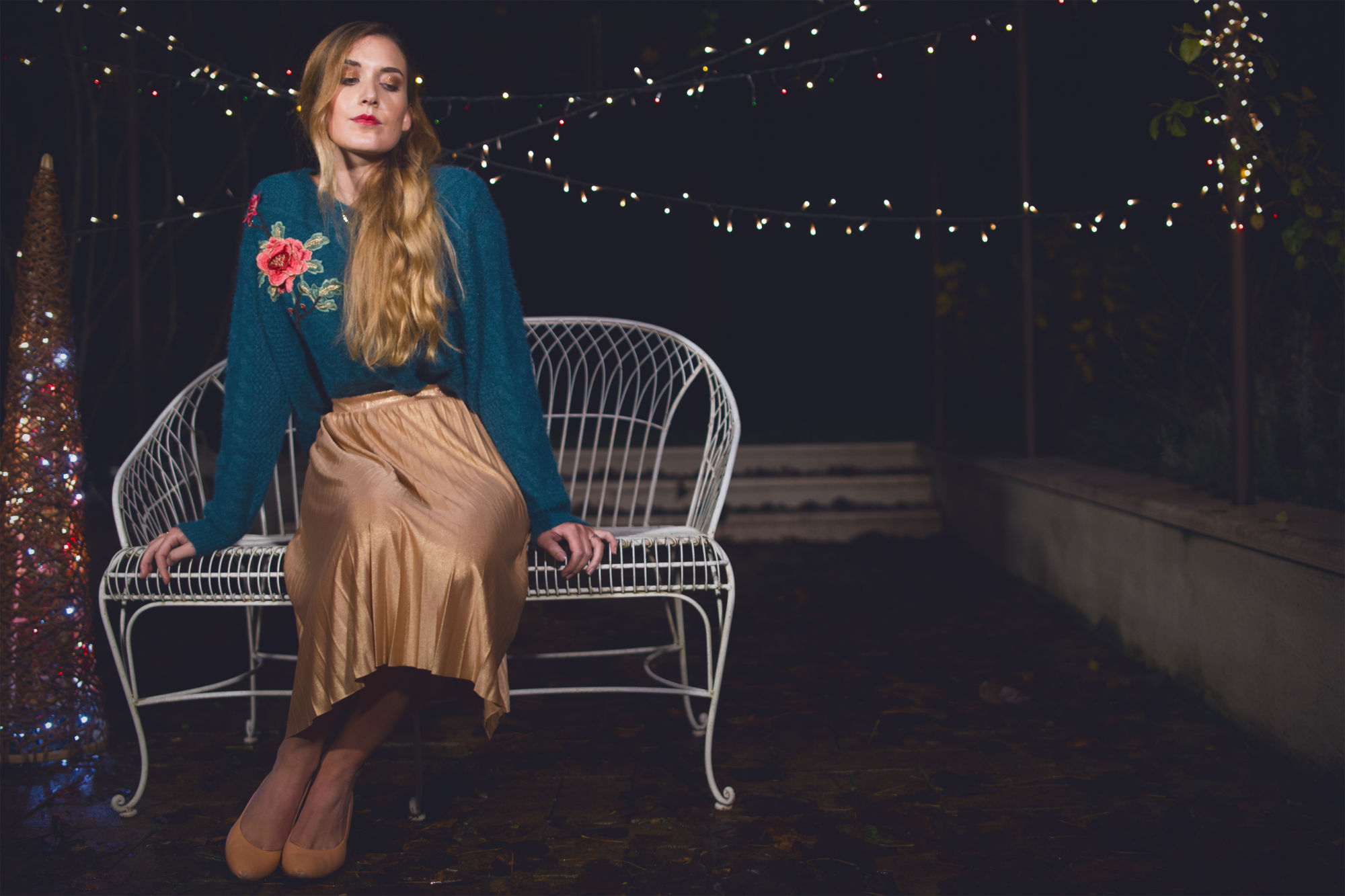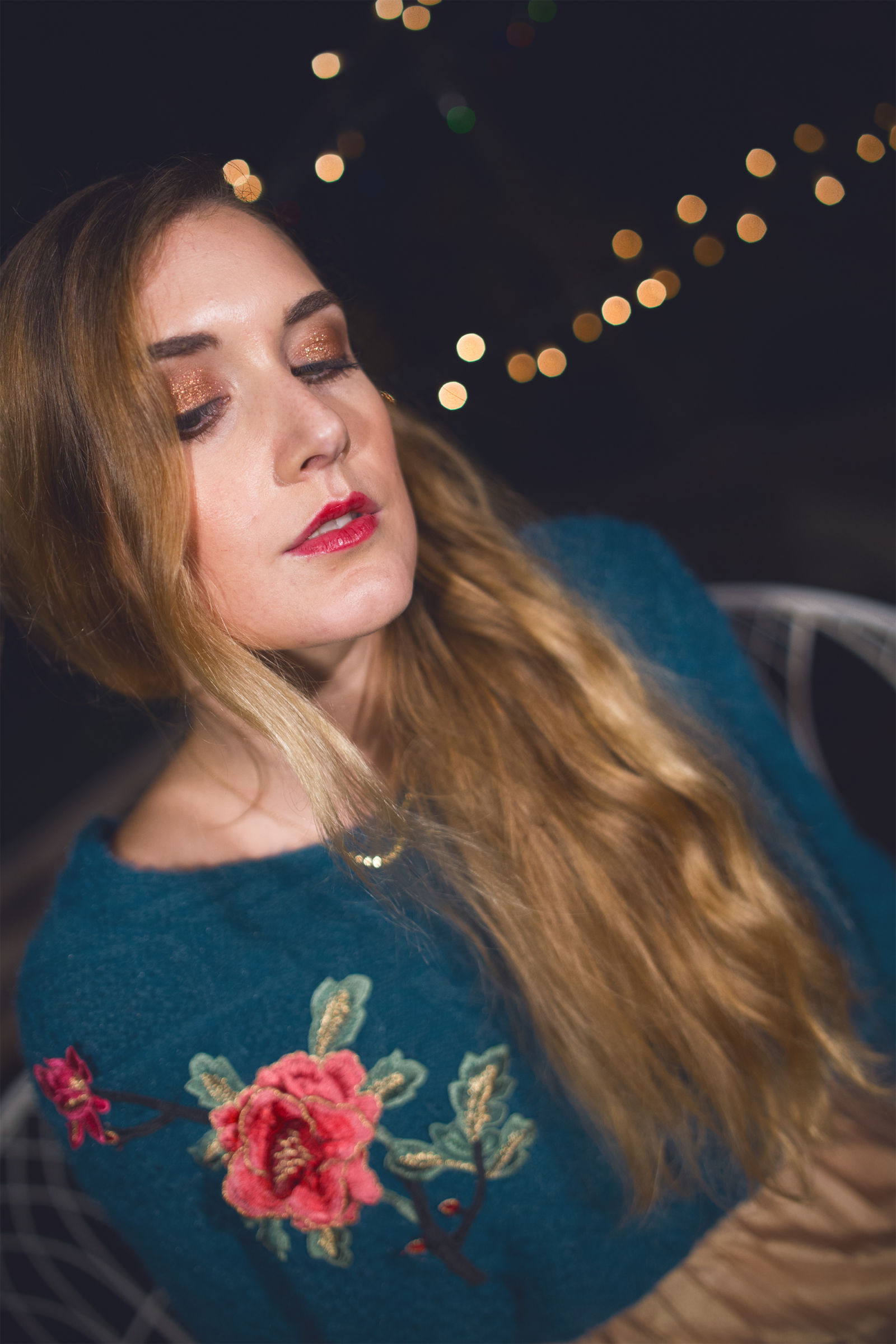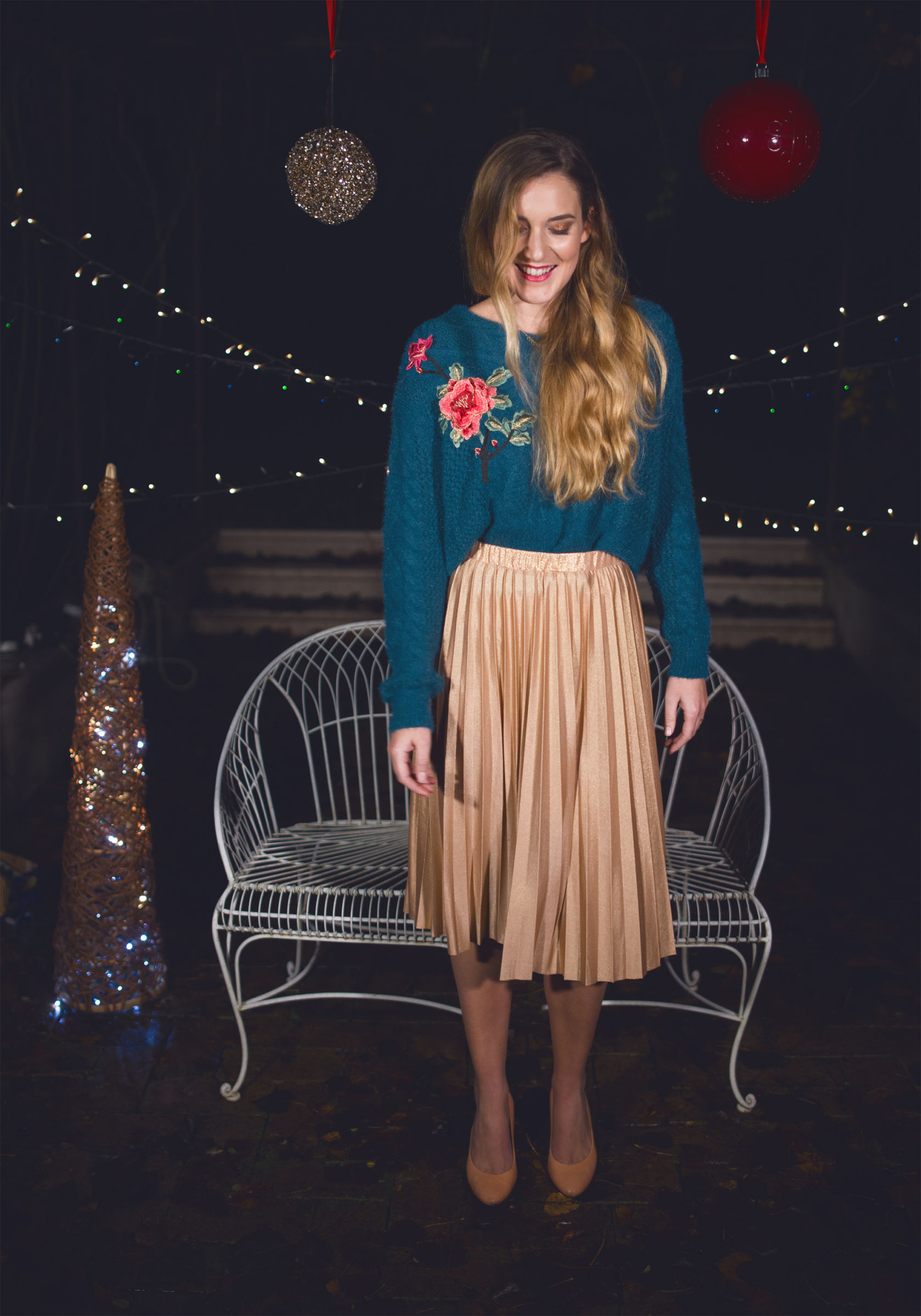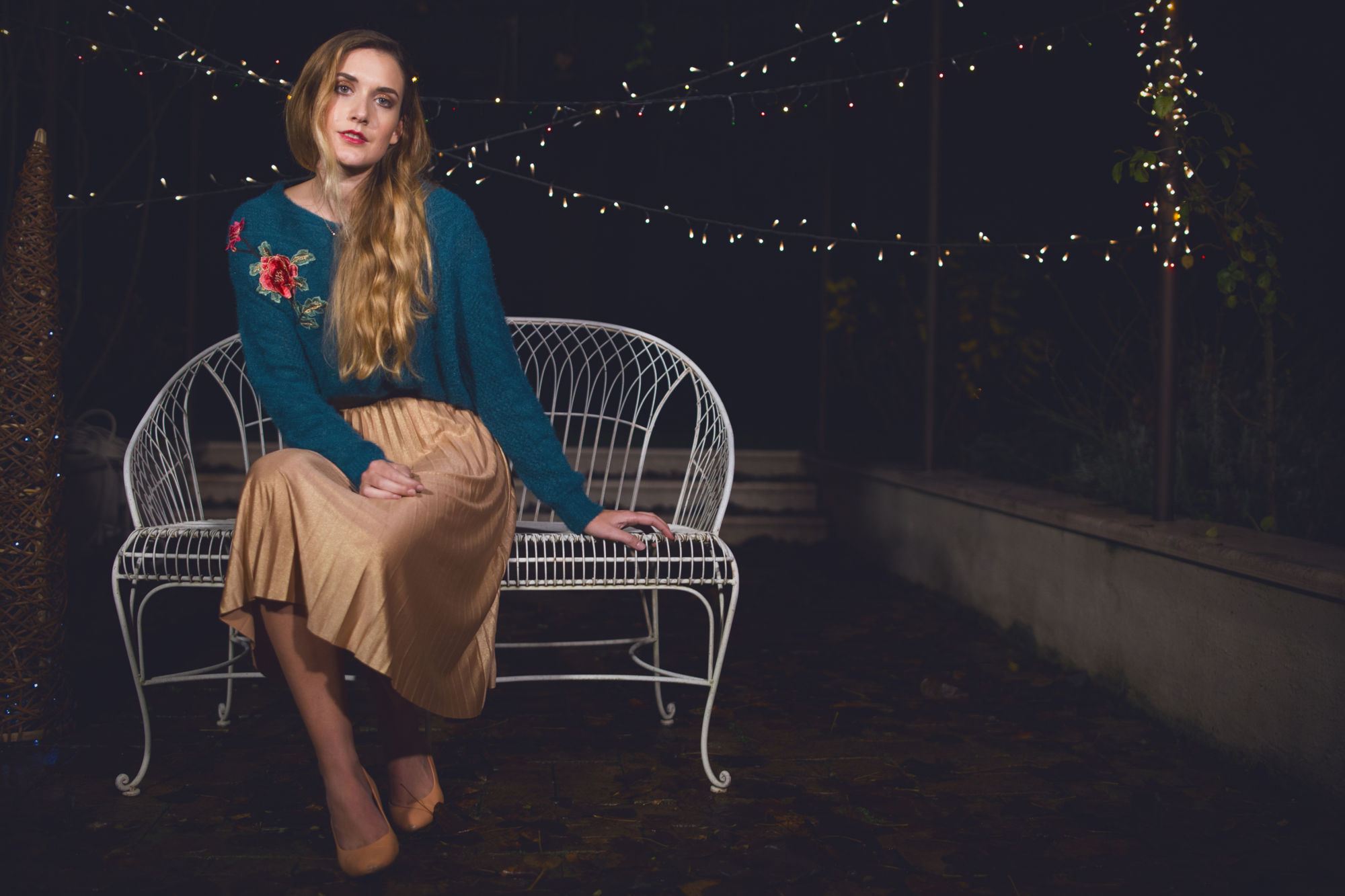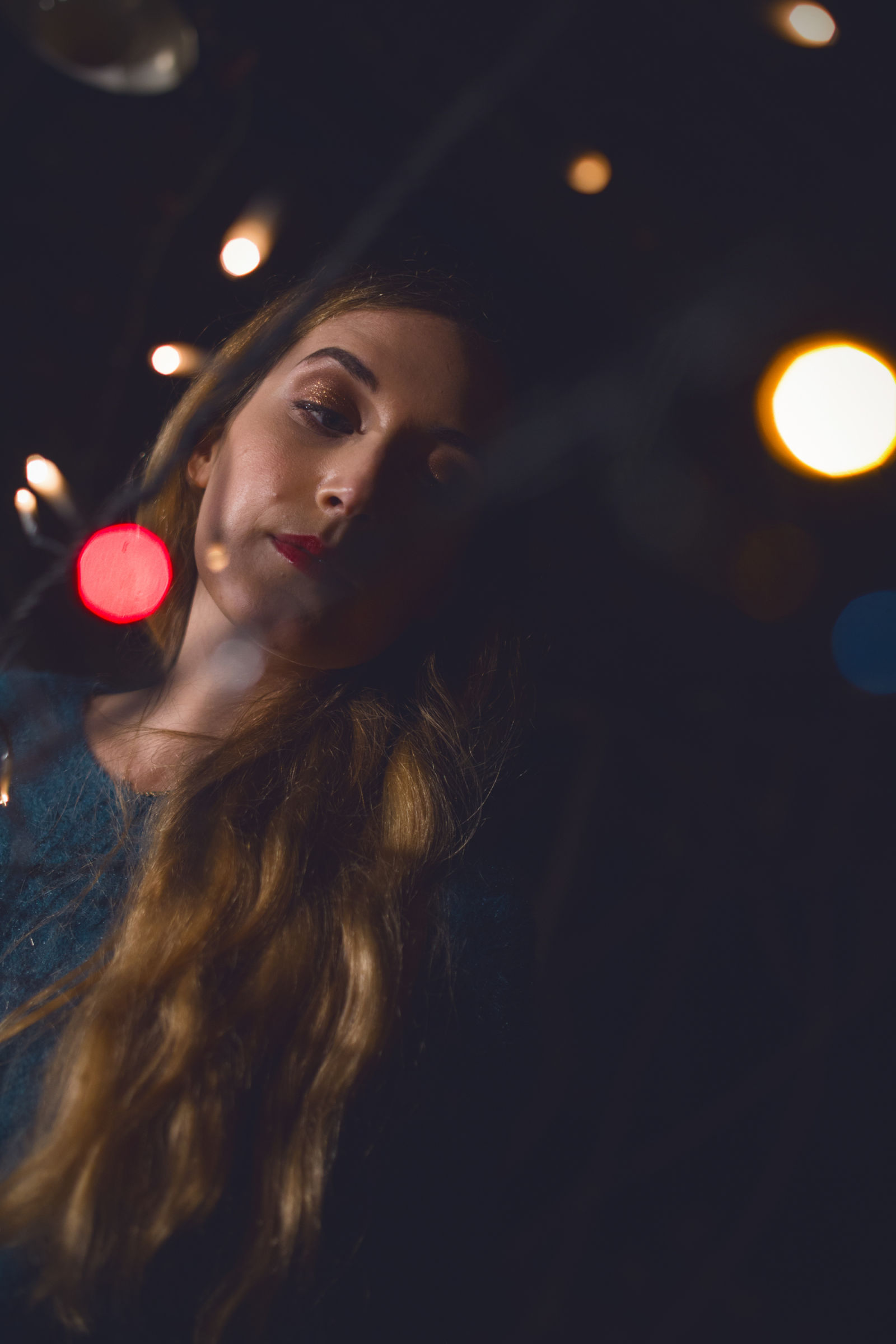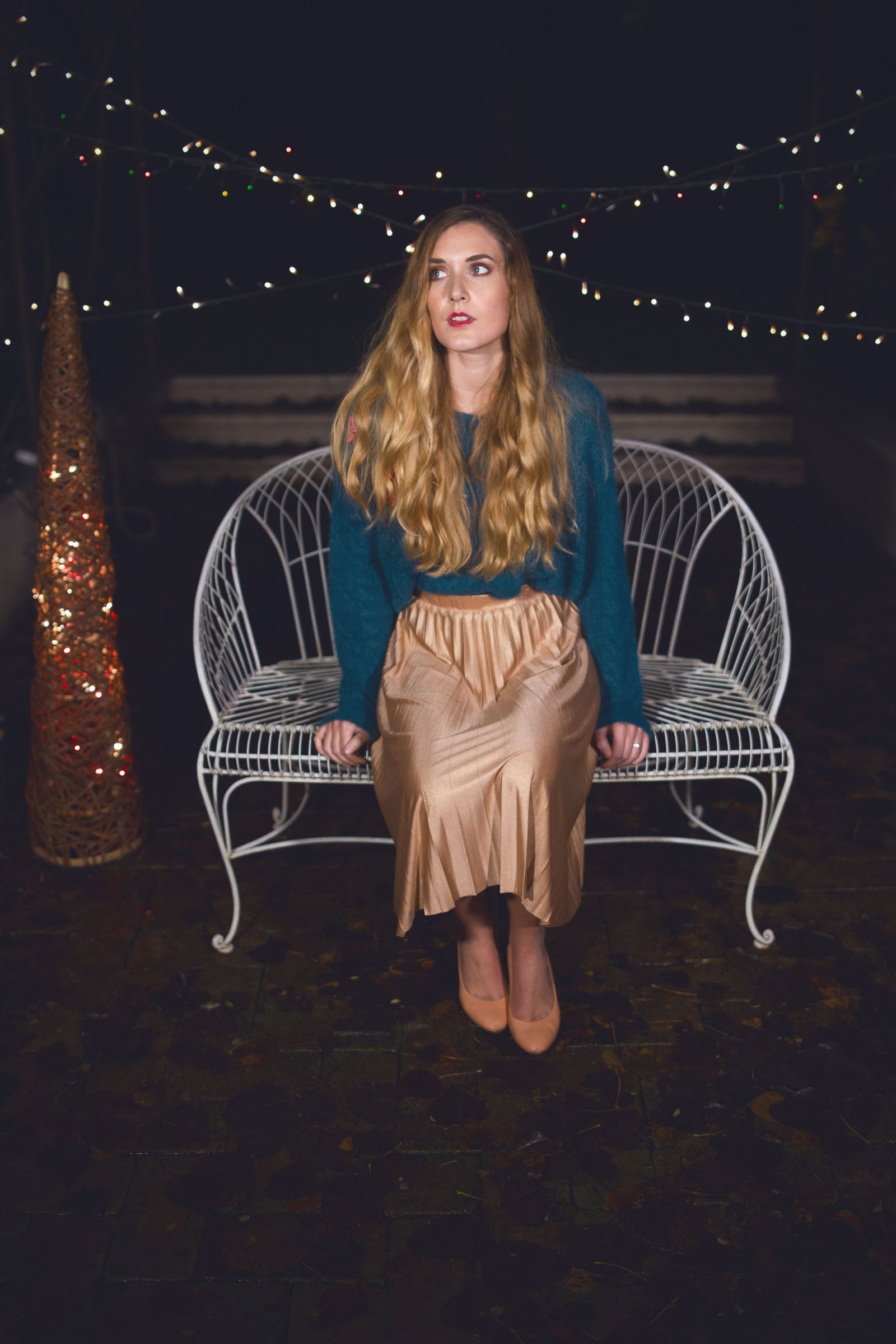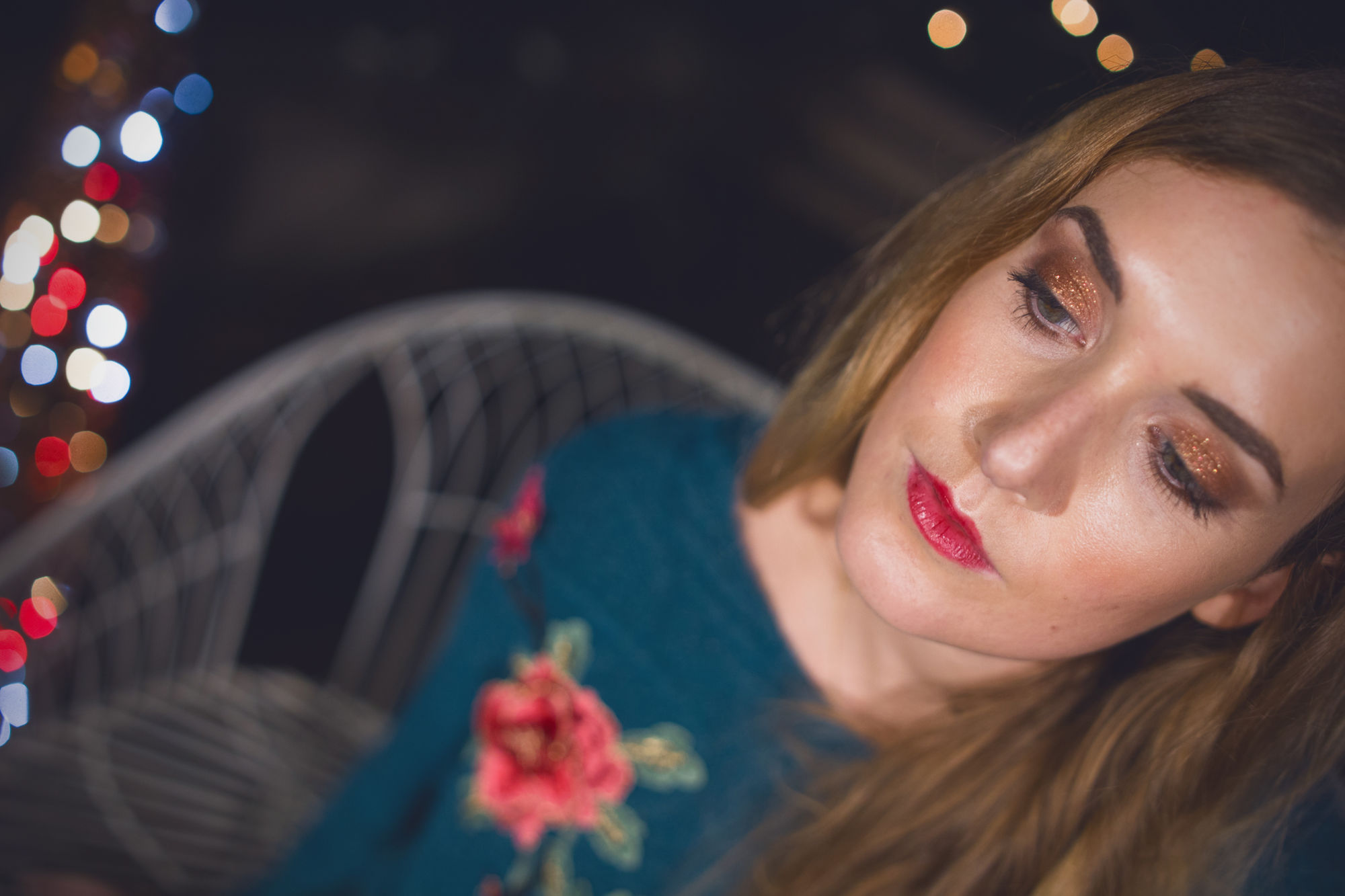 THE INFORMAL EVERGREEN
________
This simple but comfortable look given by a shaded brown sweater and a pair of comfortable pants is suitable for those who want to spend time at home with people who love or just with themselves, perhaps in the relaxation of a mountain cabin, waiting for the most magical night of the year.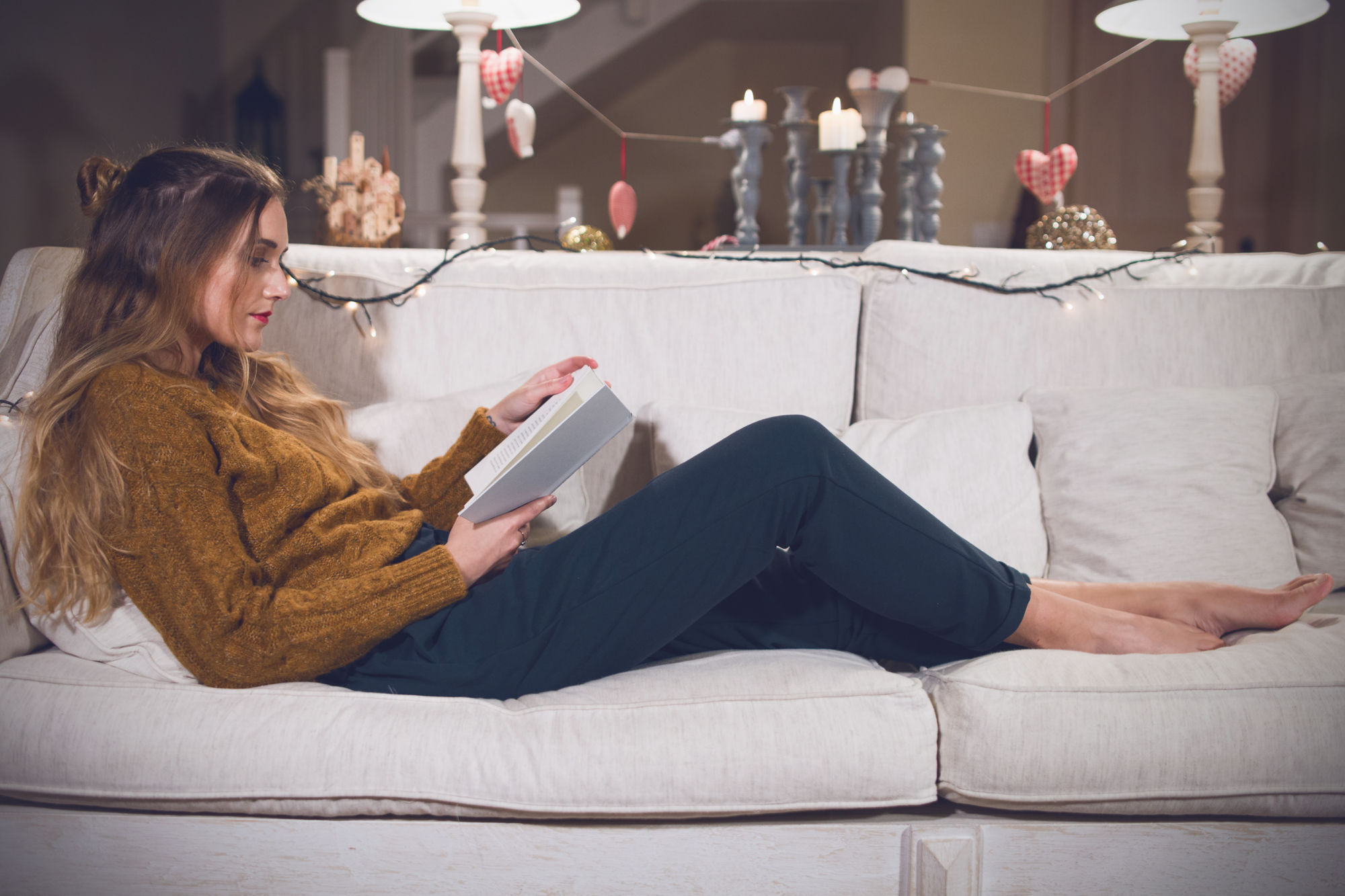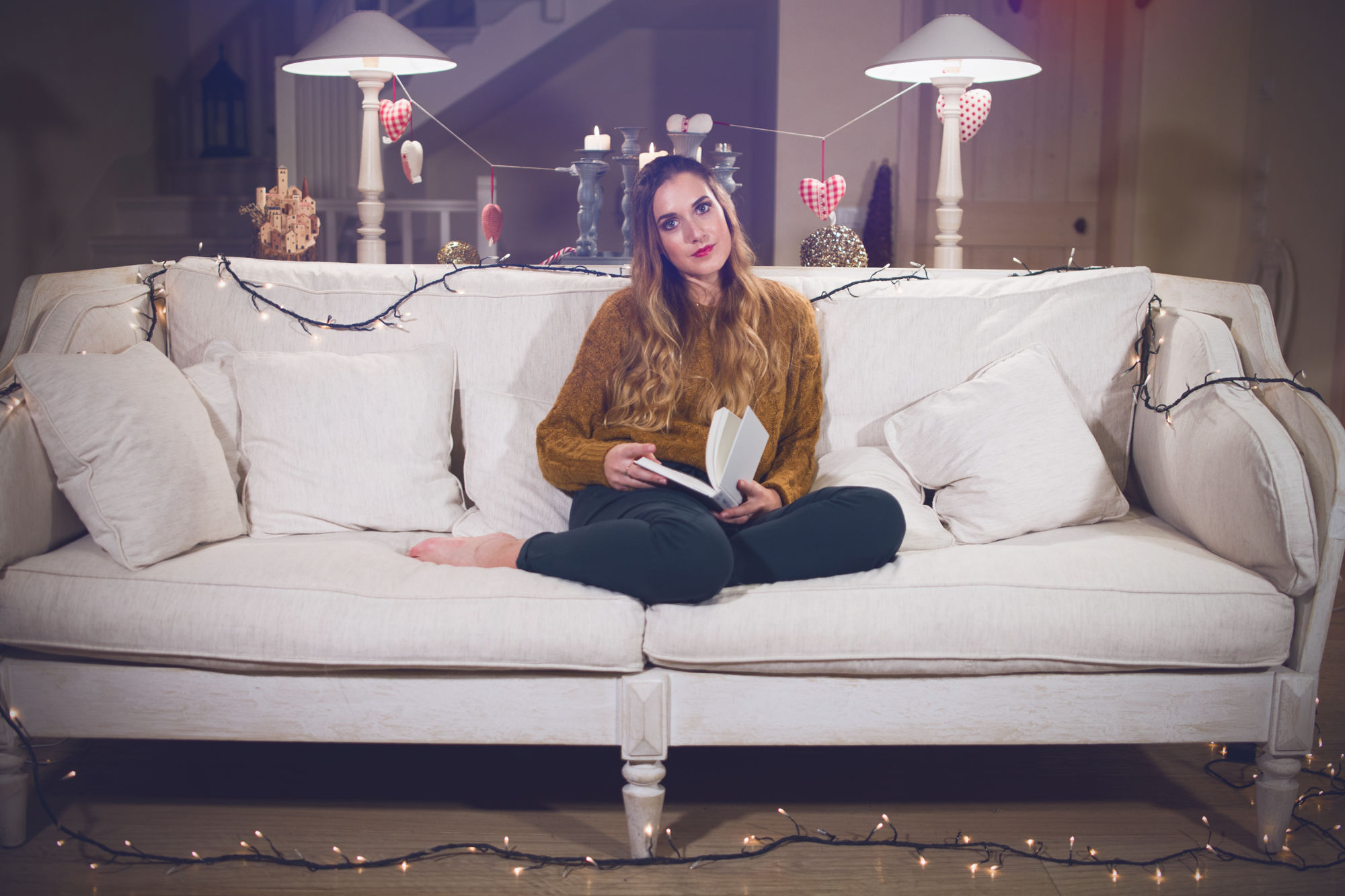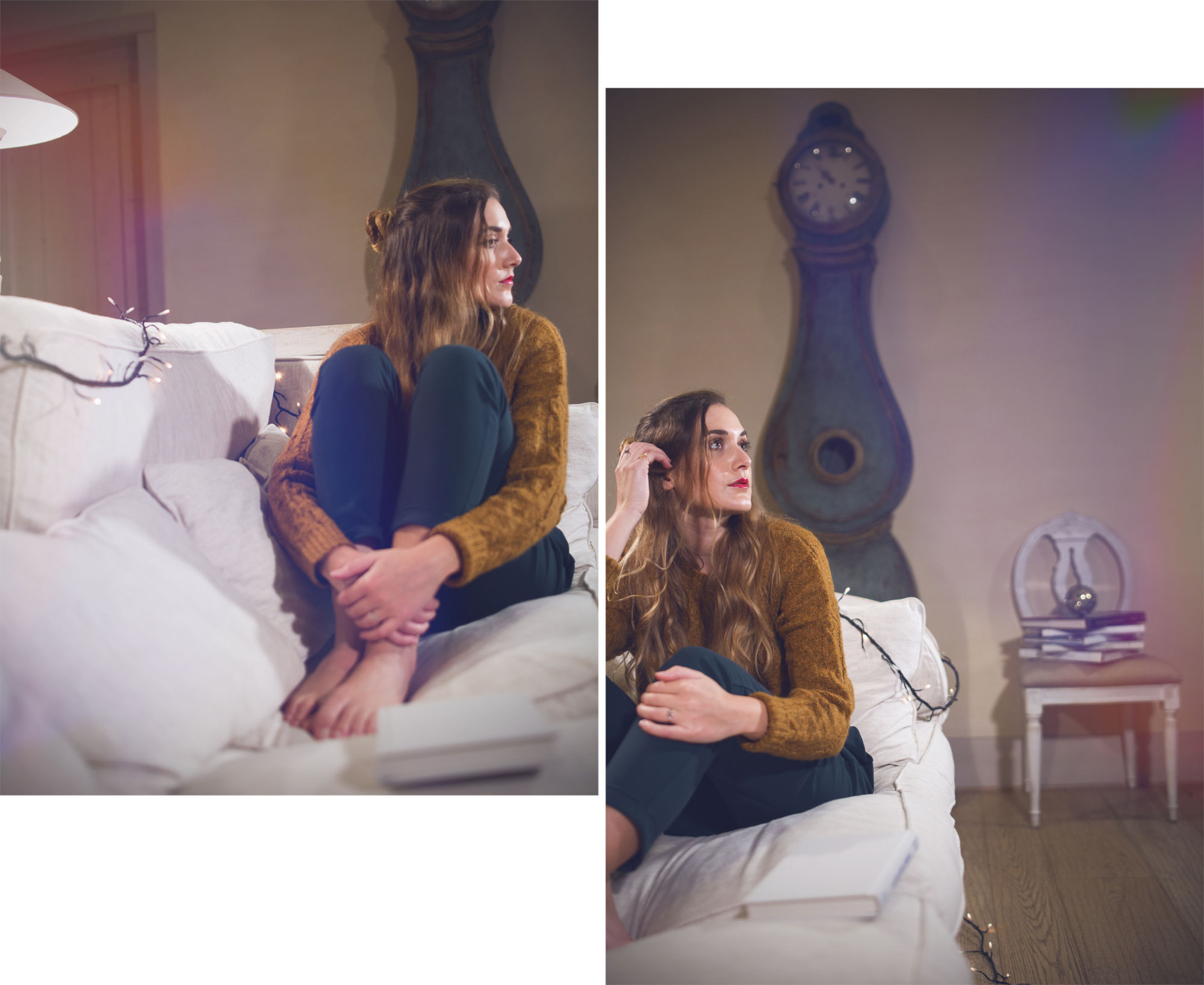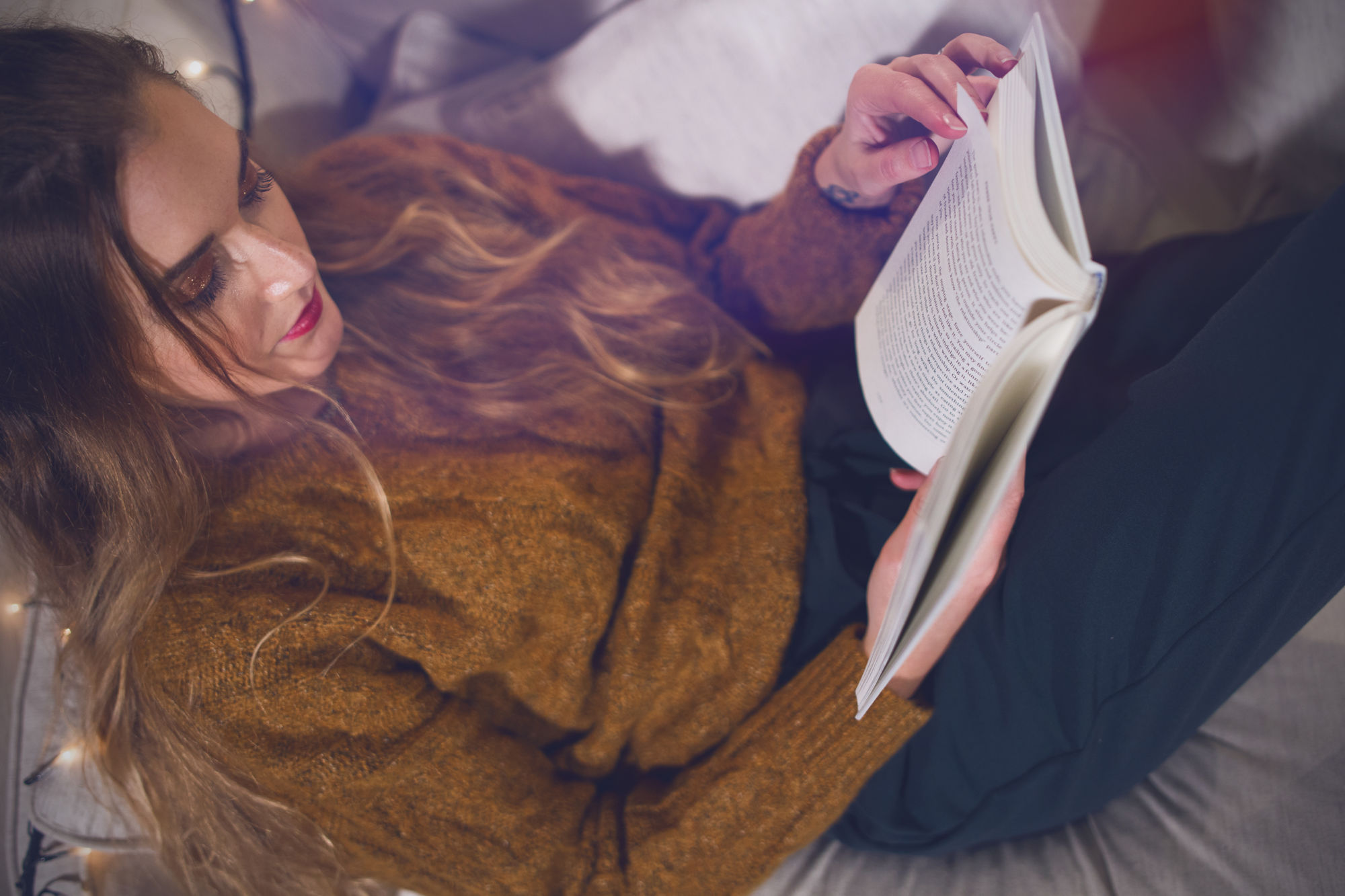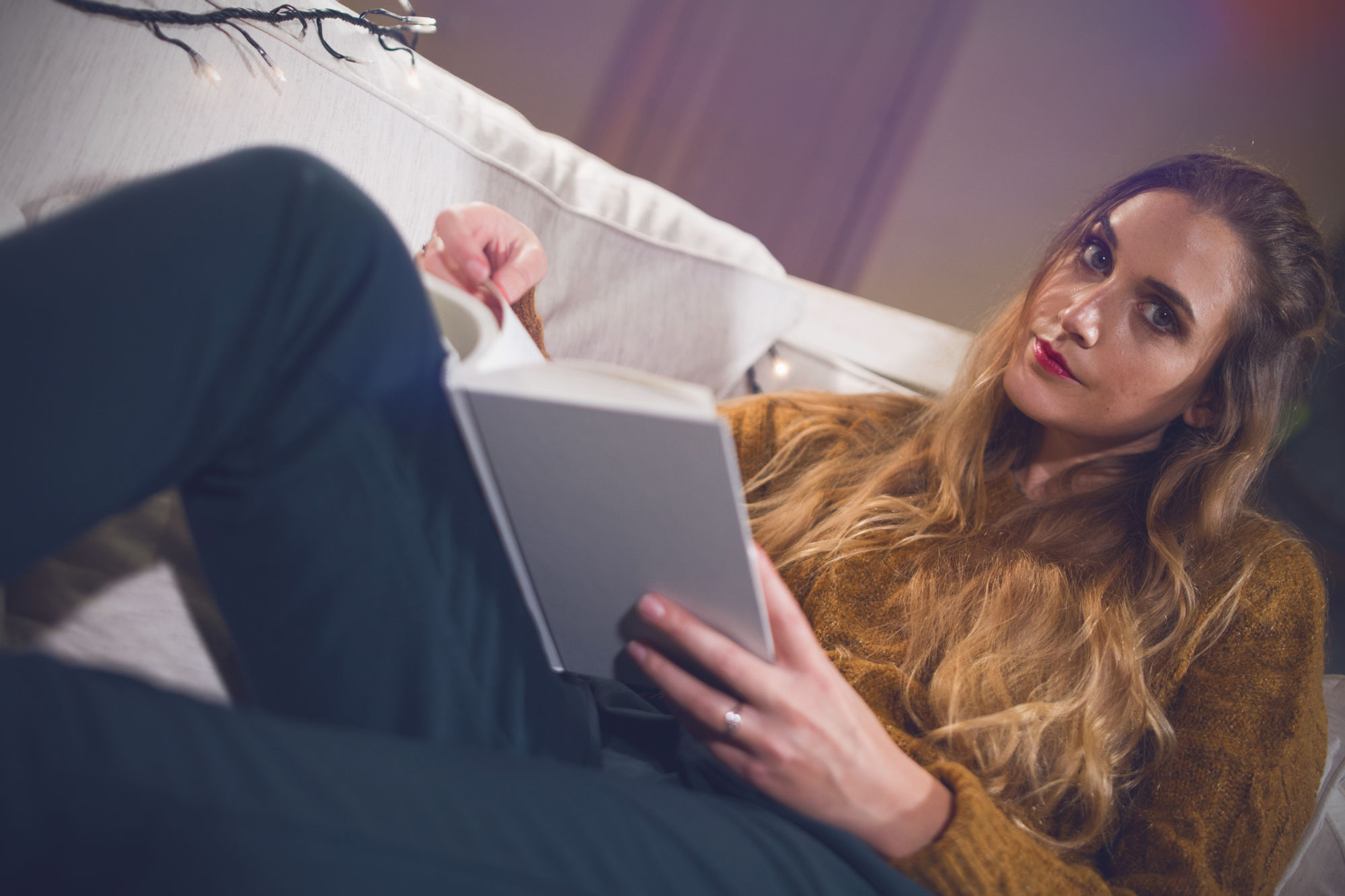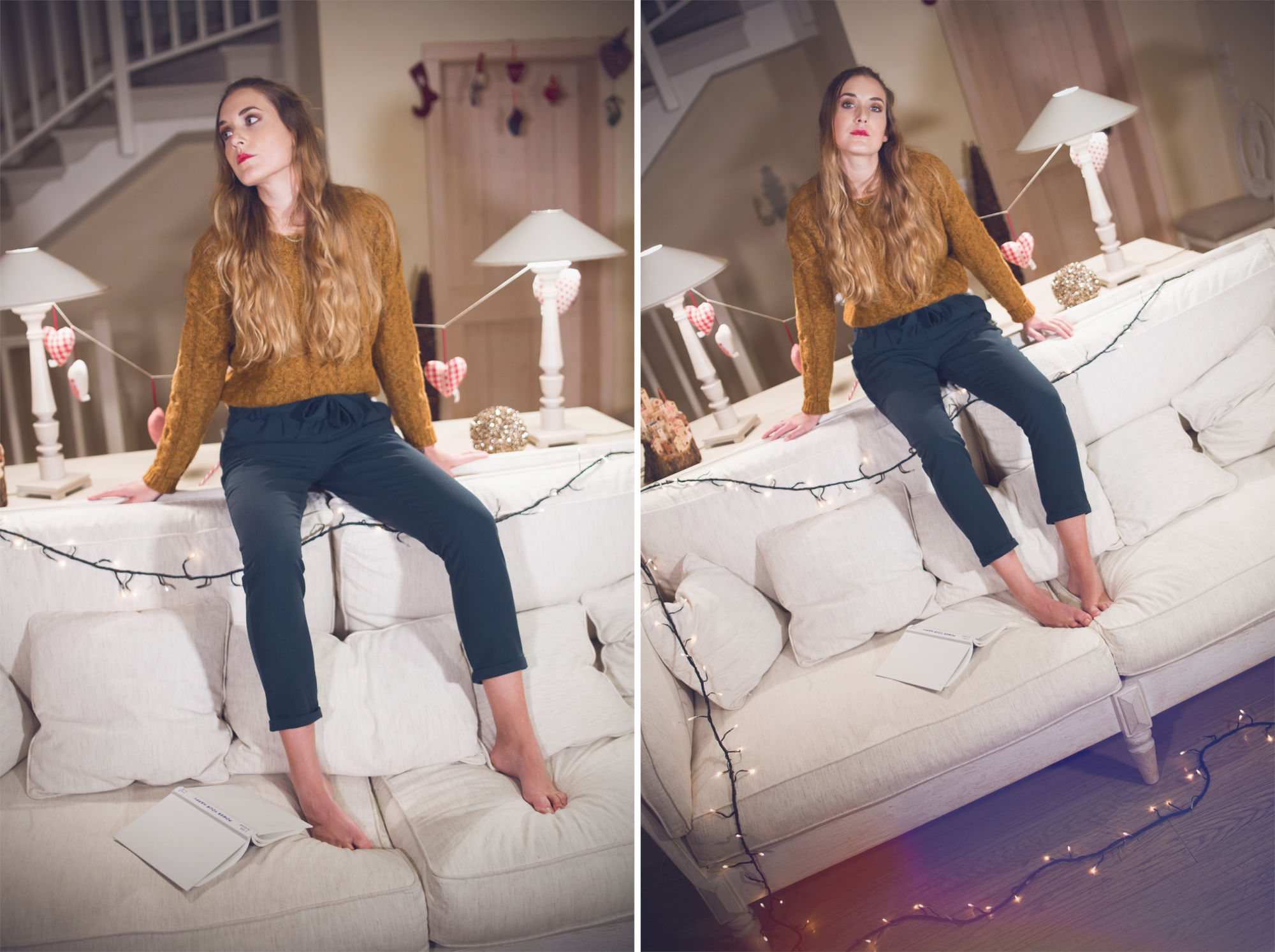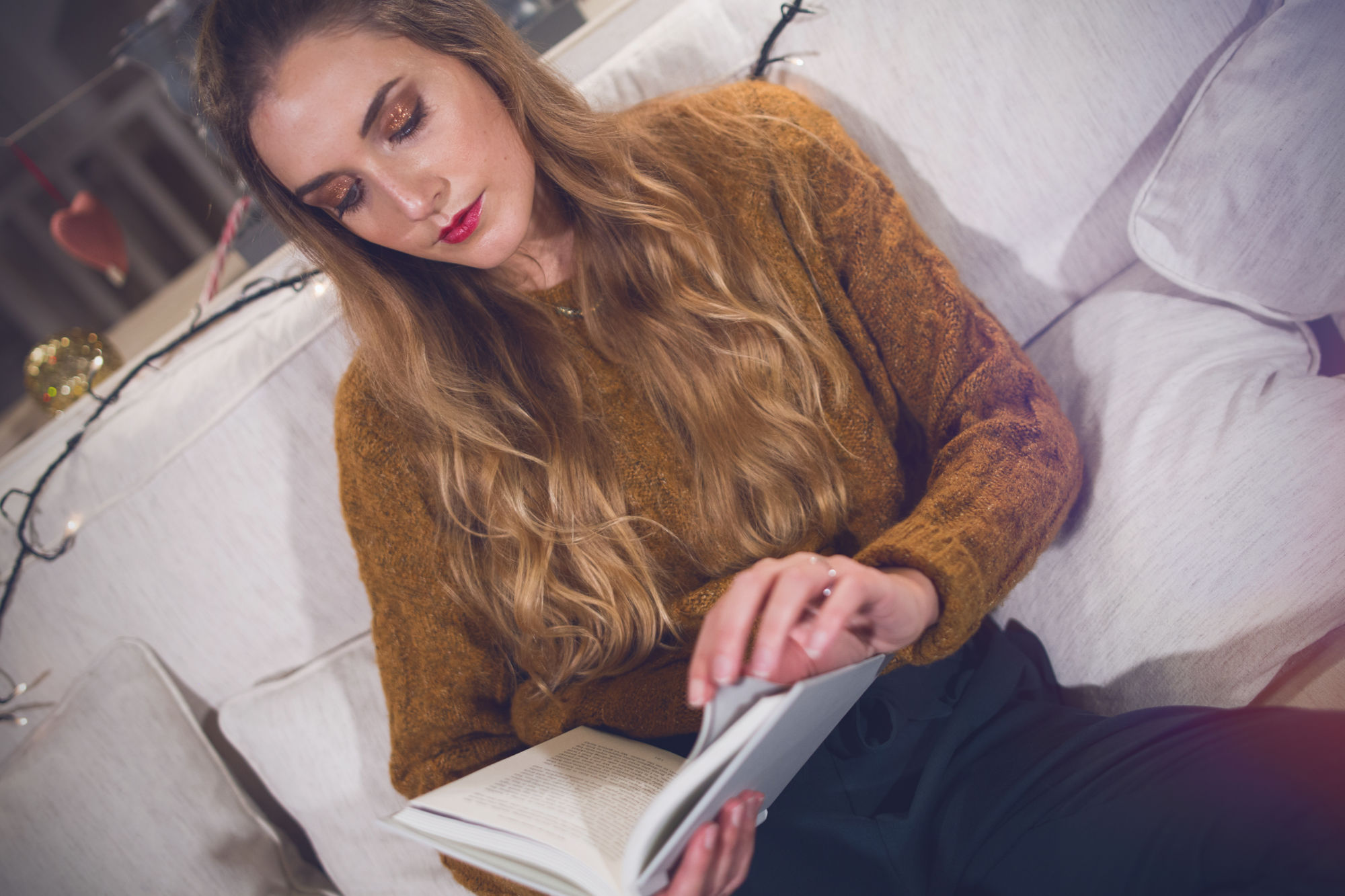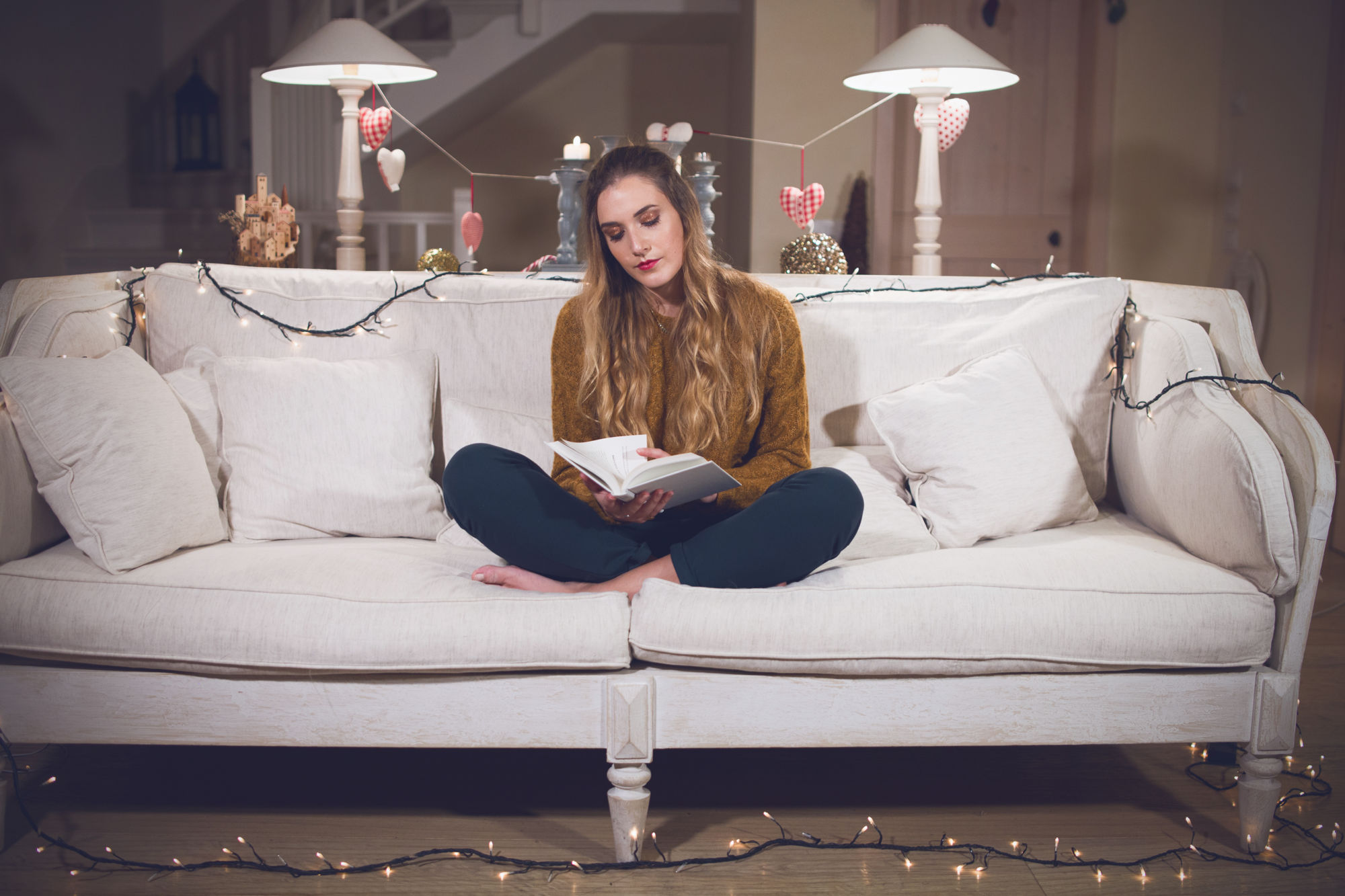 CHARM OF LIGHT
________
Another recent fashion trend is the short-sleeved white T-shirt under a long dress without shoulder pads, showing in this way a seemingly casual dress (maybe for an evening out) actually wearable also for more formal occasions if paired with the right accessories, even if the most beautiful ones will just be your eyes, brighten up by the satin dress.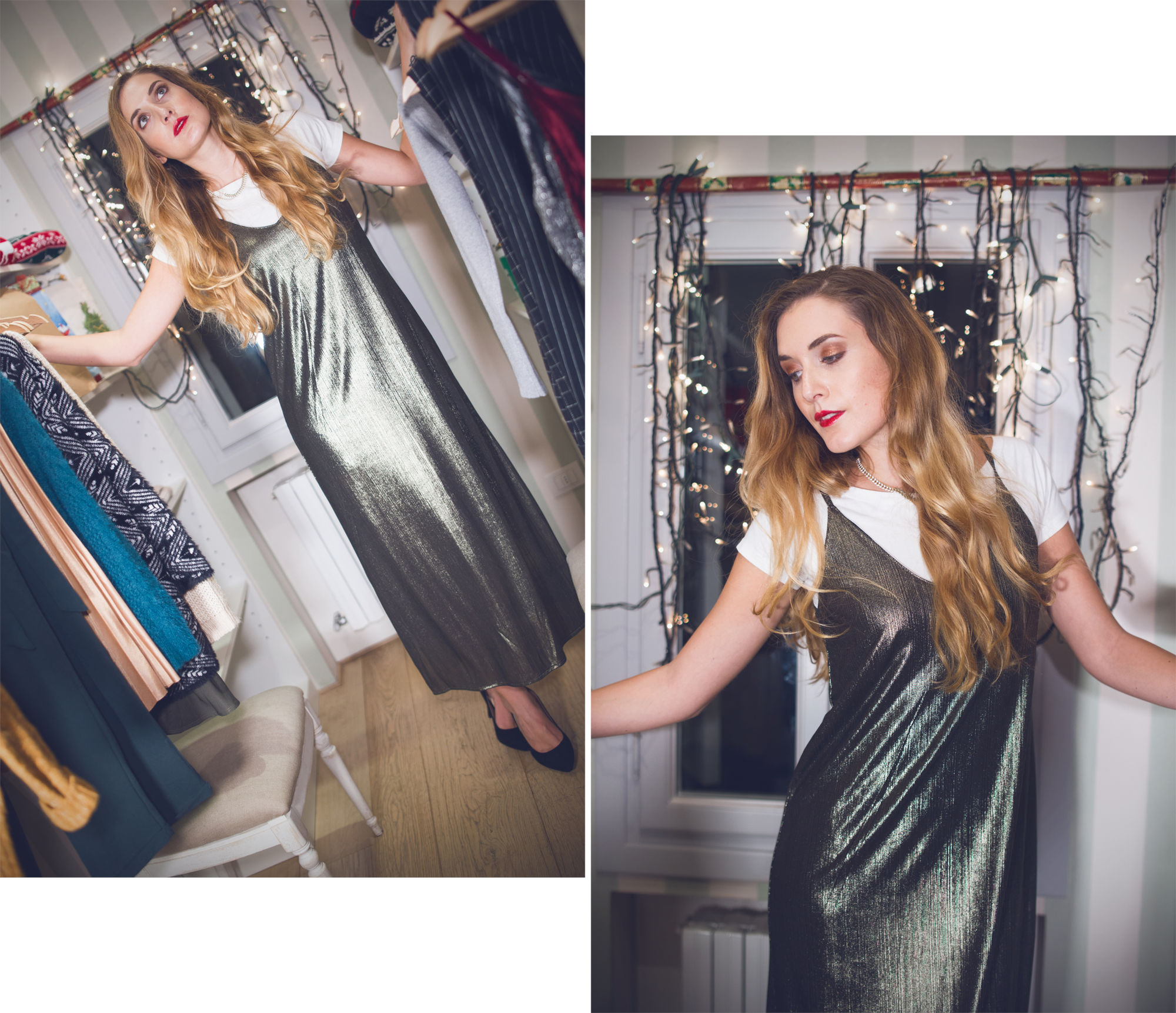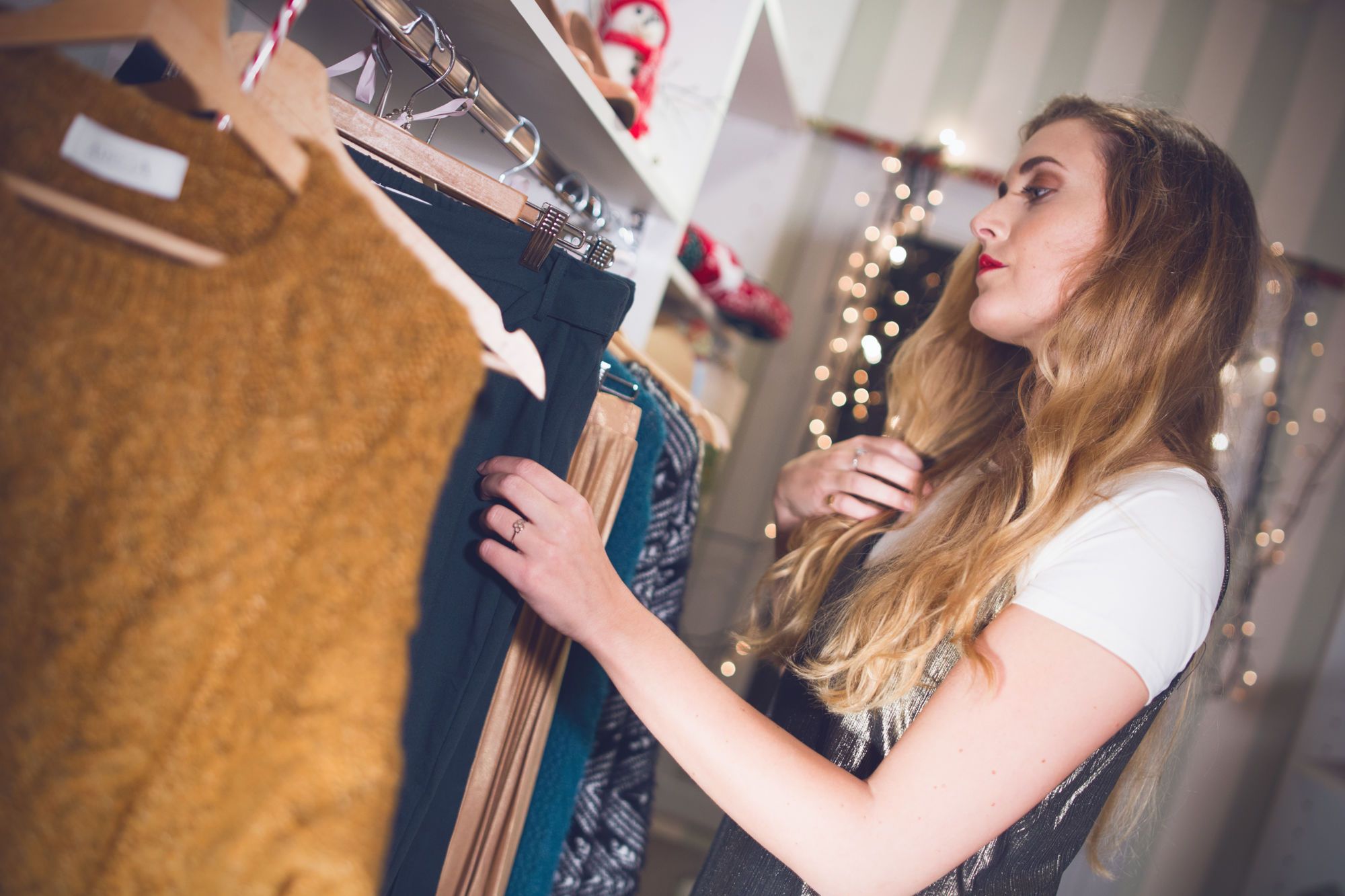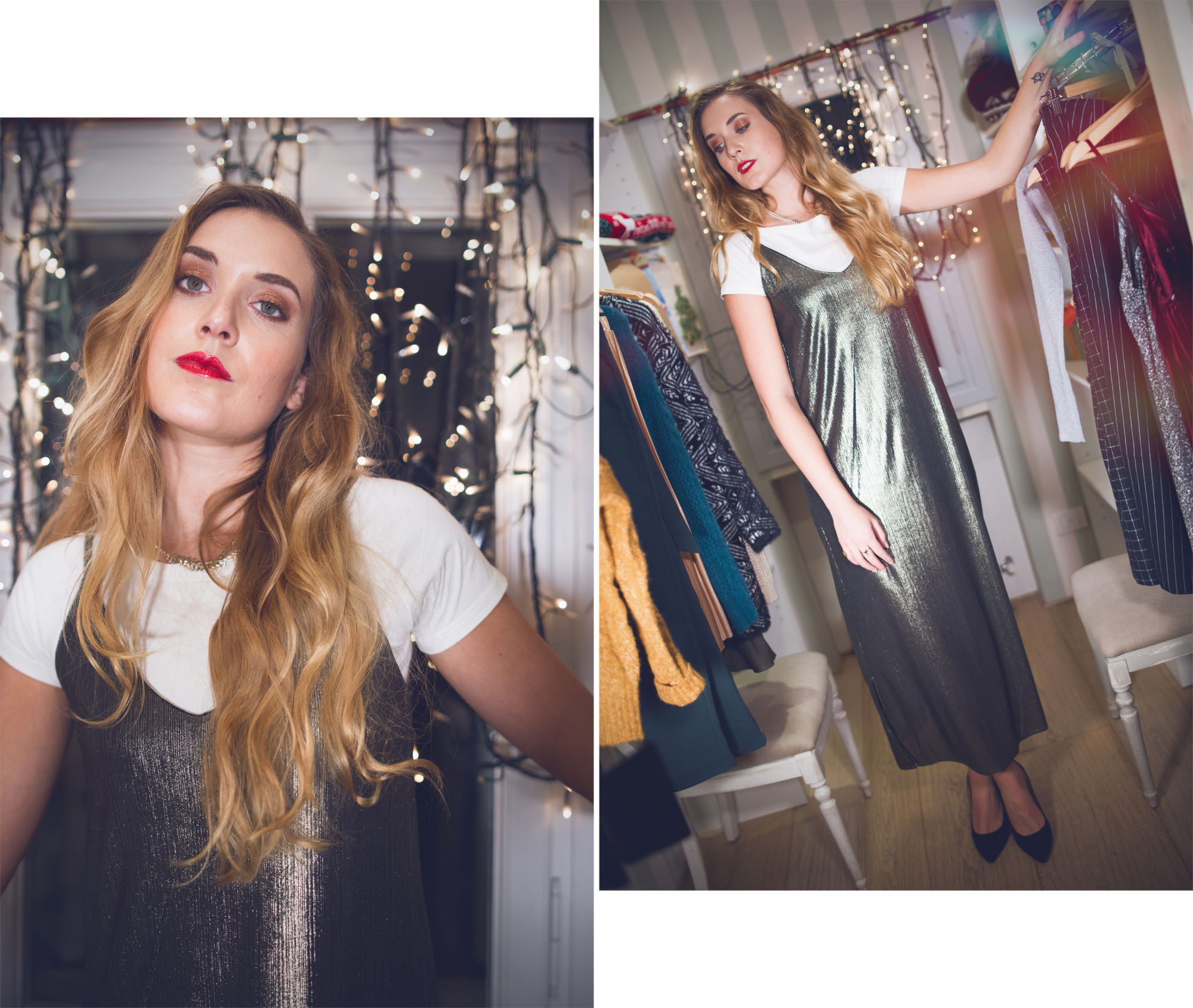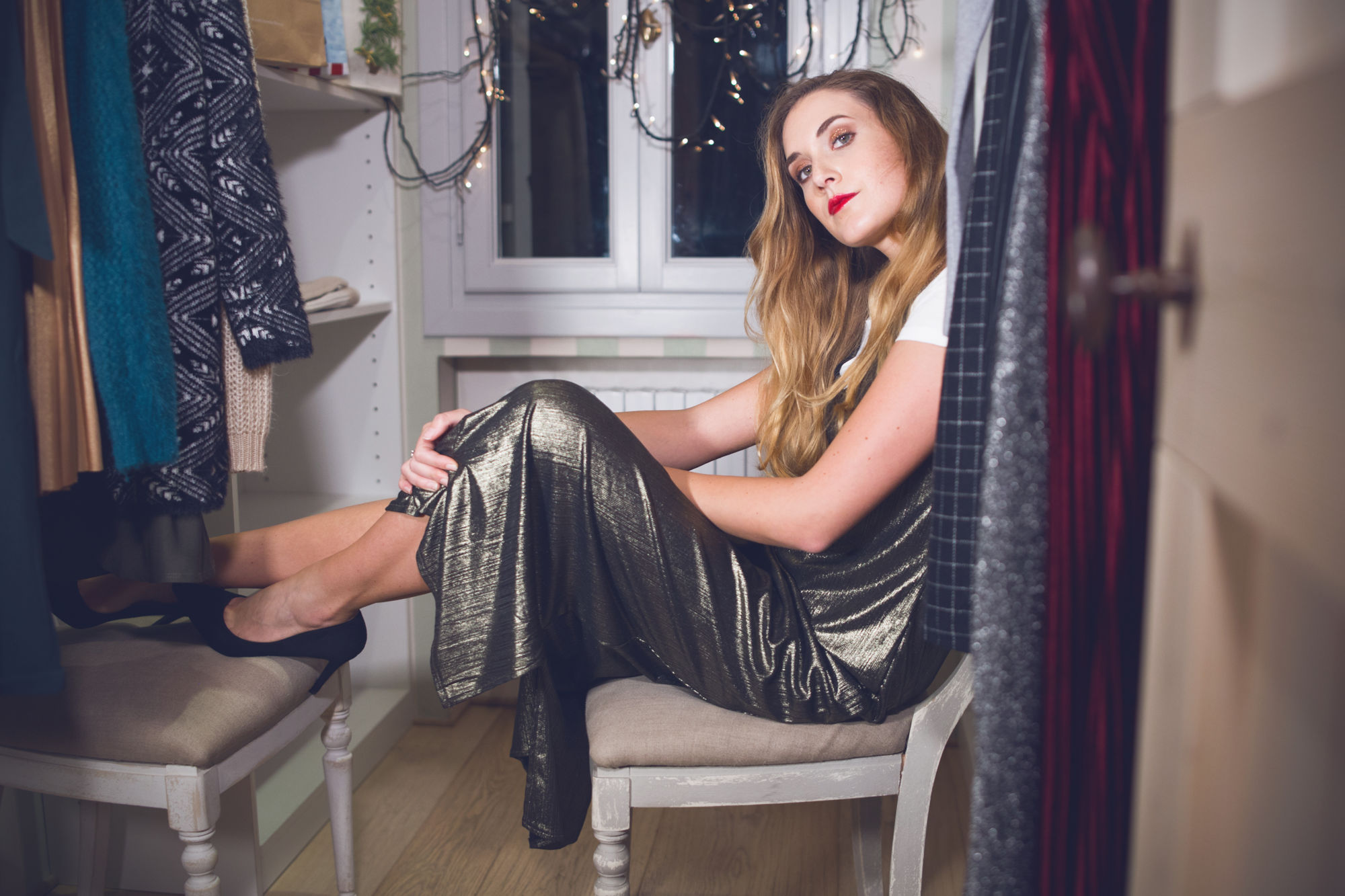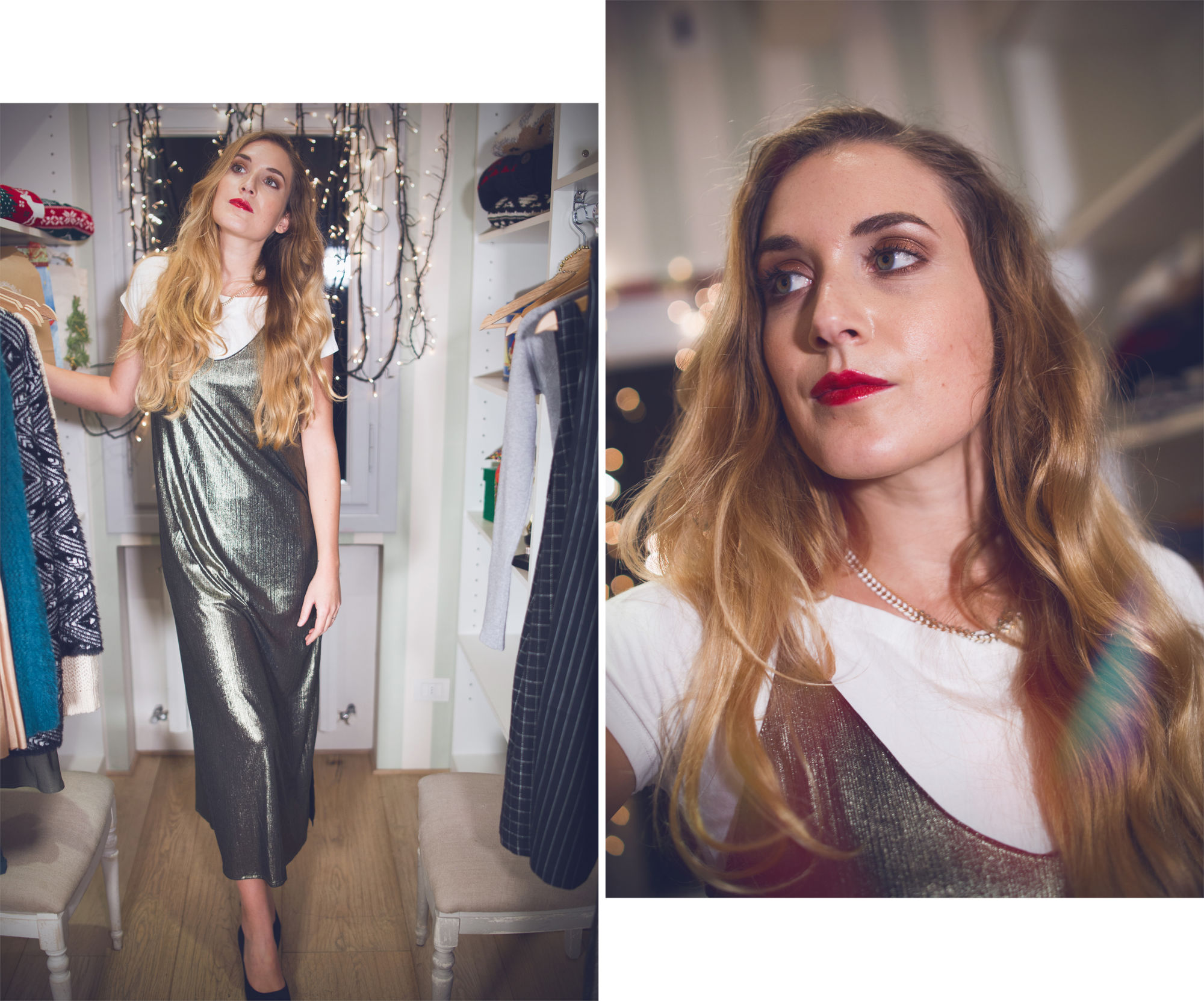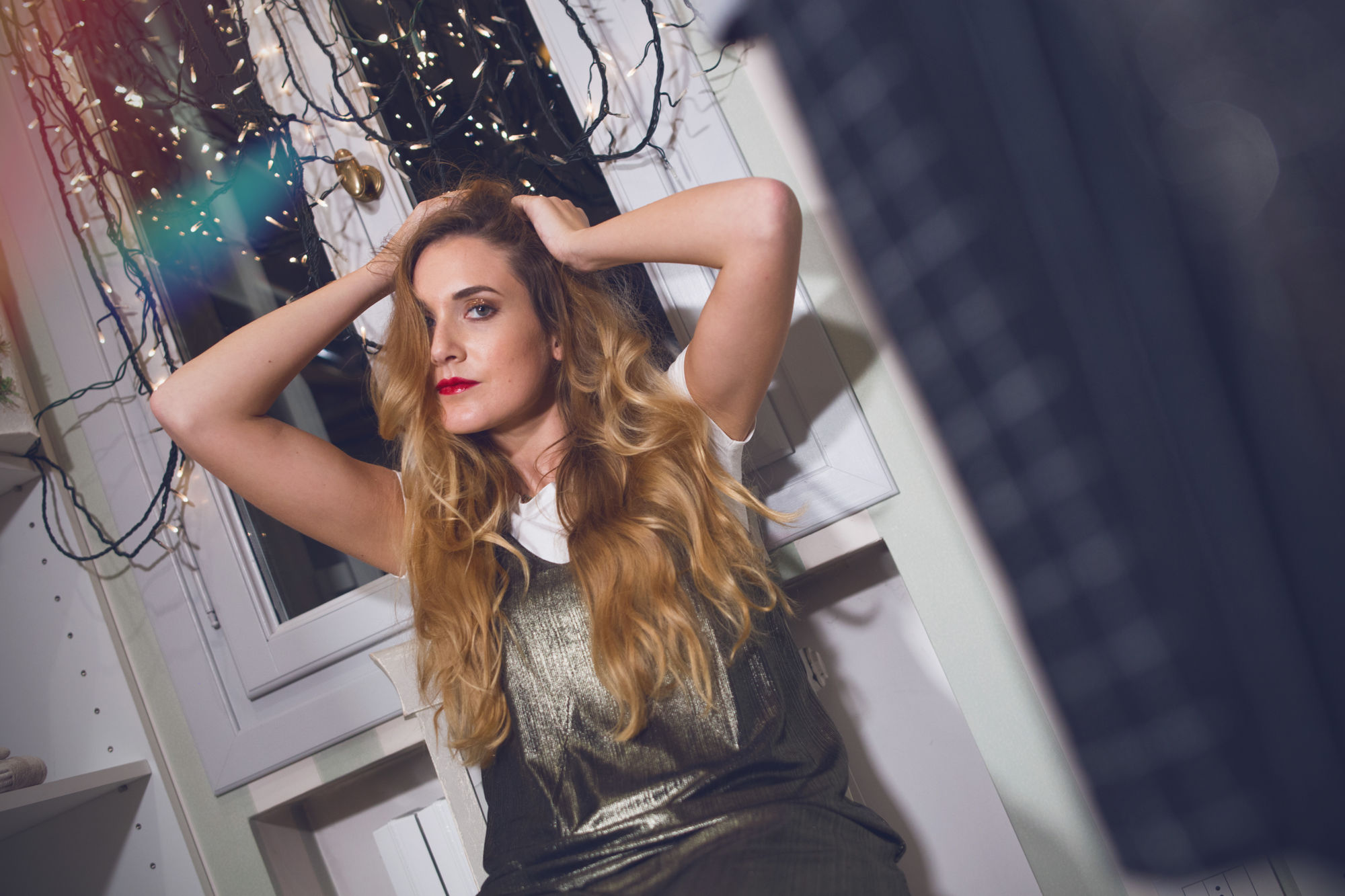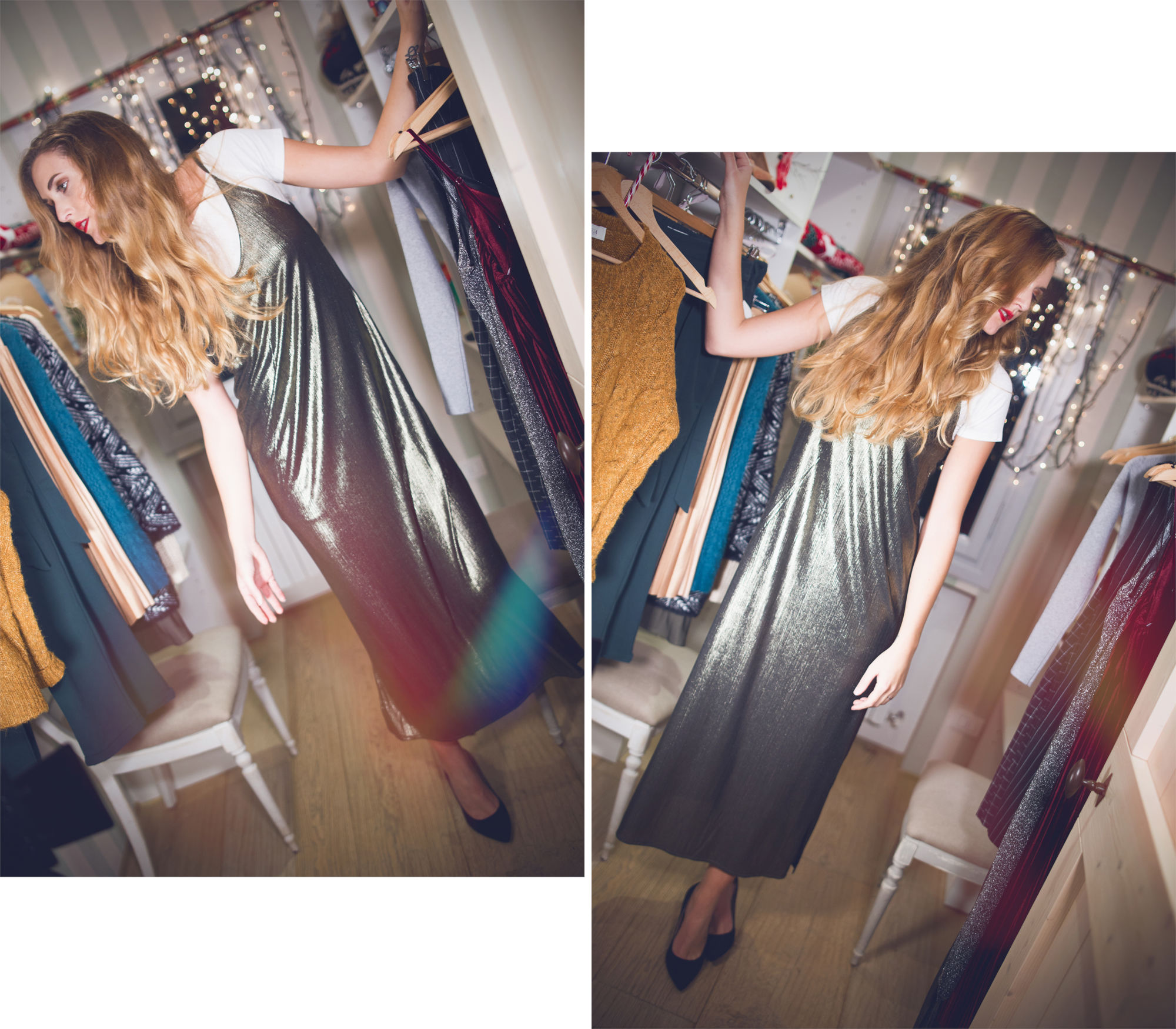 NIGHT WISH
________
Jovanotti sings "I see stars fall on the night of desires" and evidently these stars "have fallen" on this glittering dress, perfect for a celebration like New Year's eve. Sensual and comfortable, it will be the sign that will communicate to the world your plan to begin the new year in a glamorous way.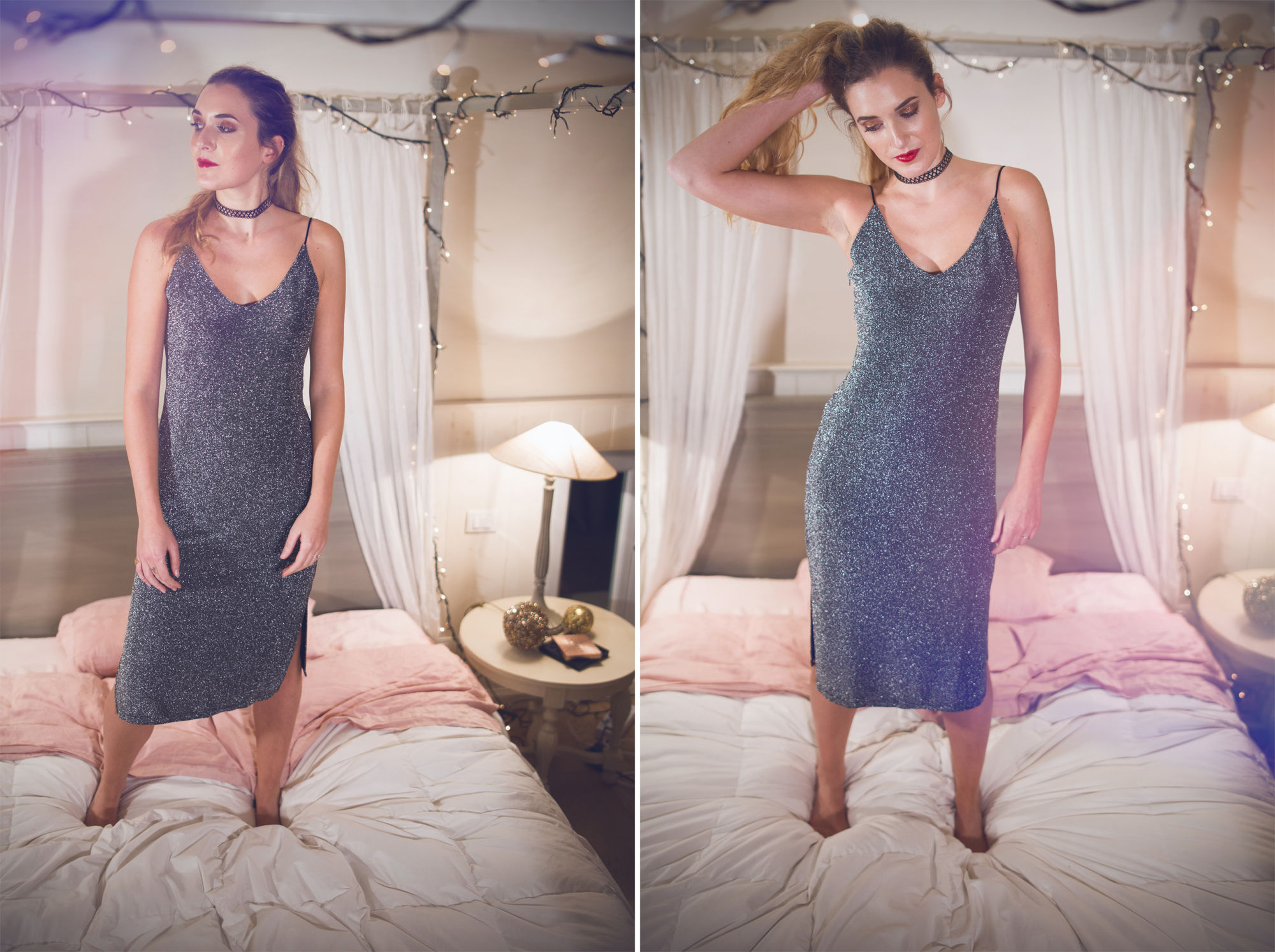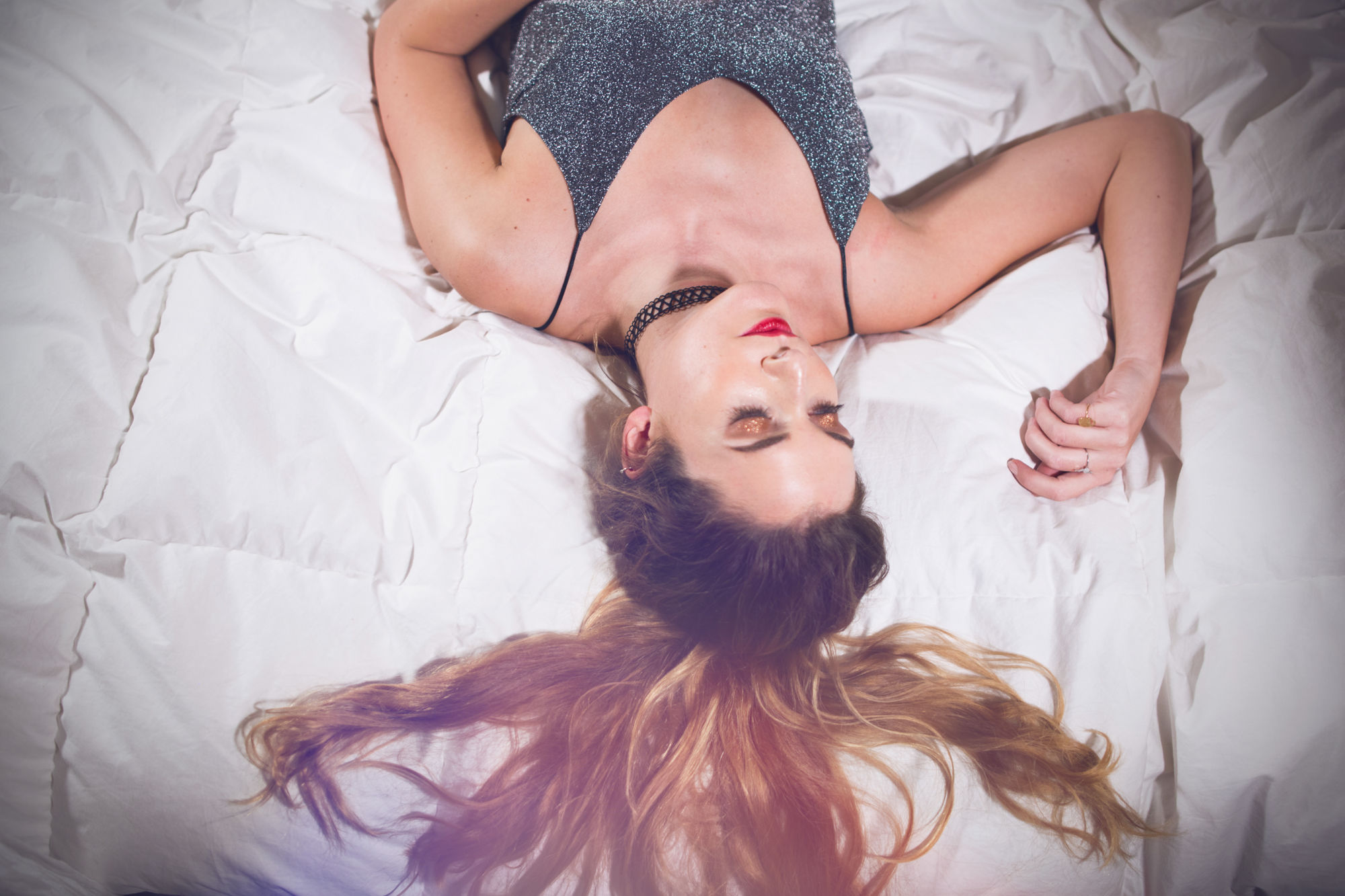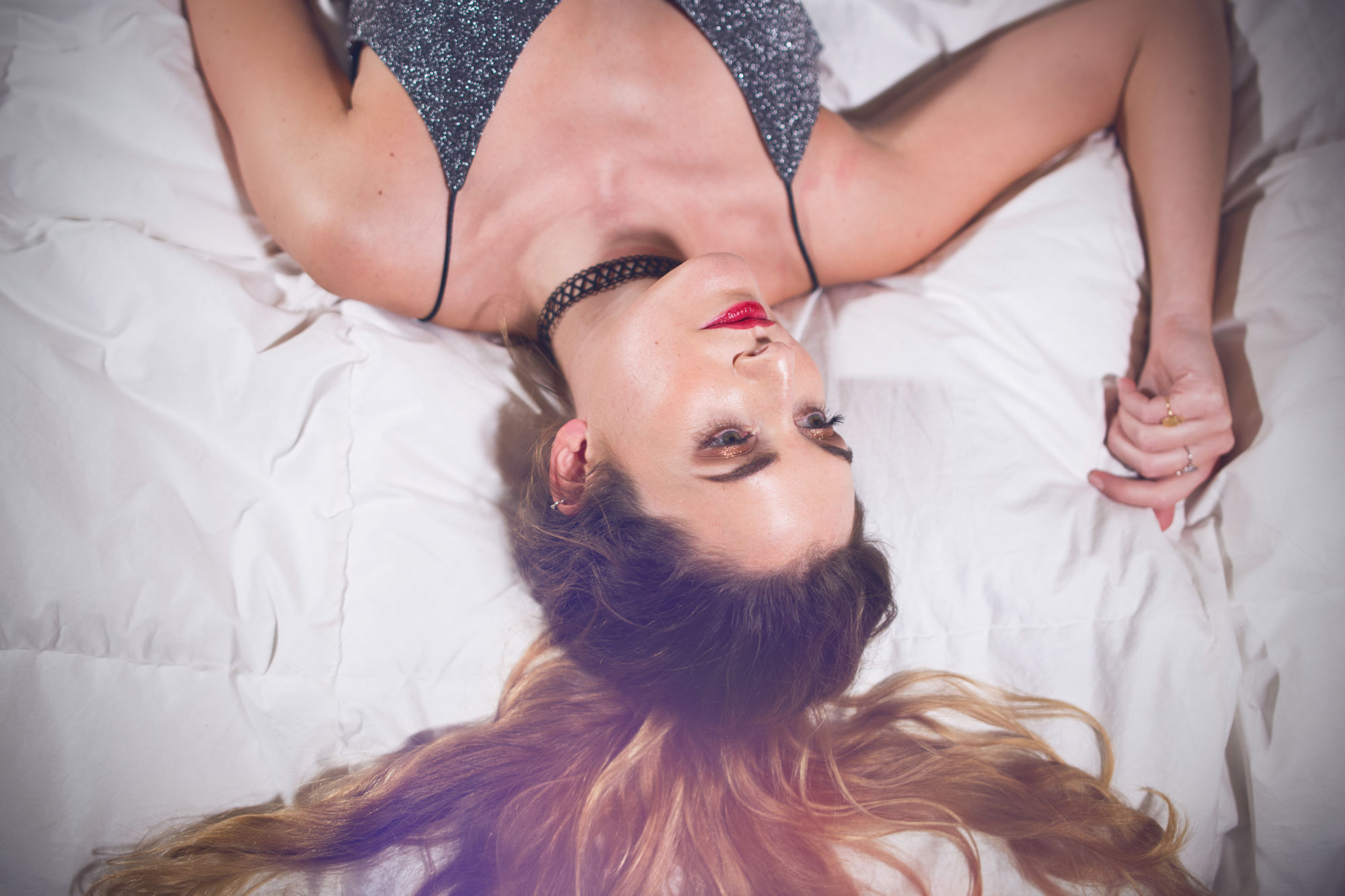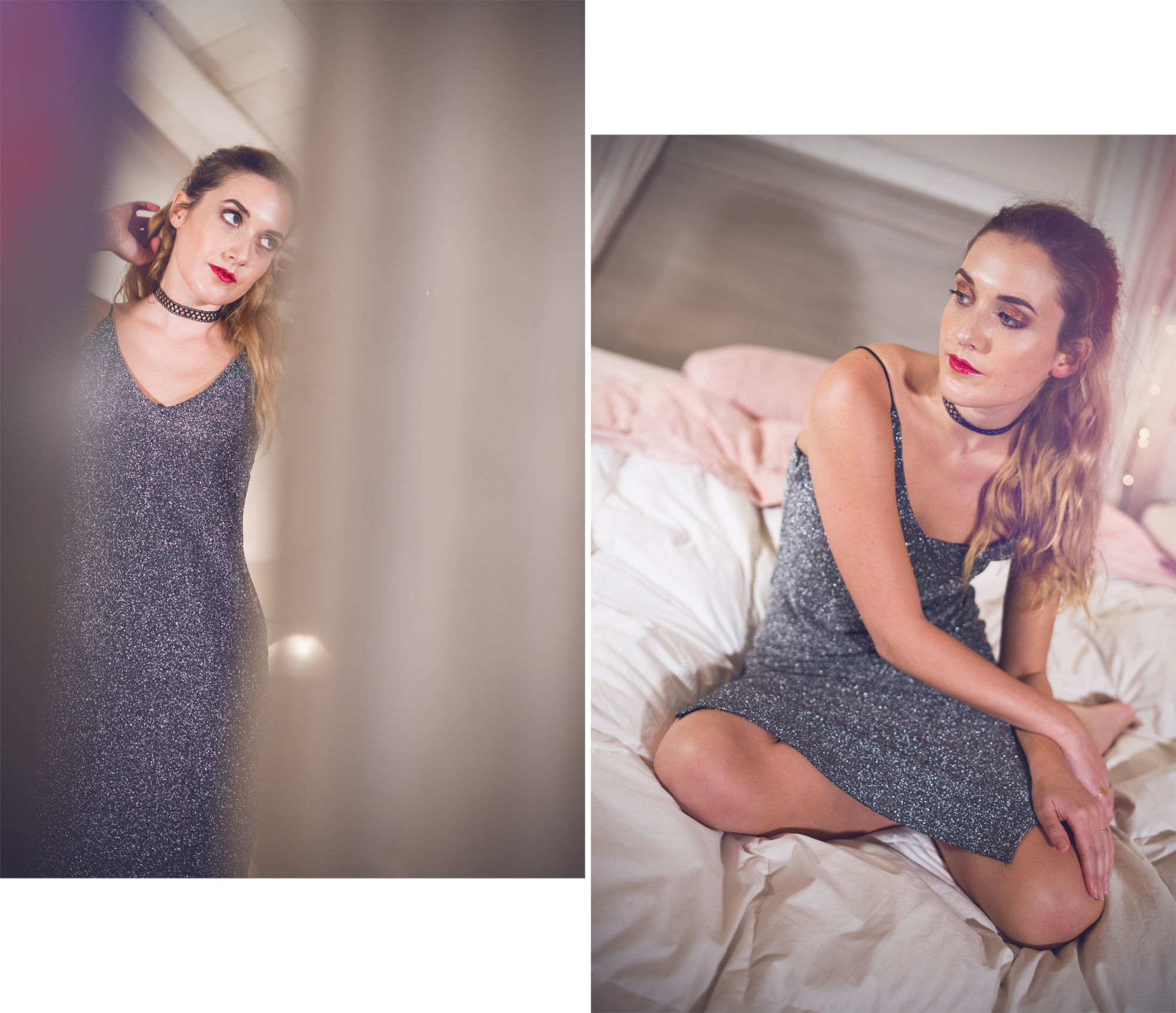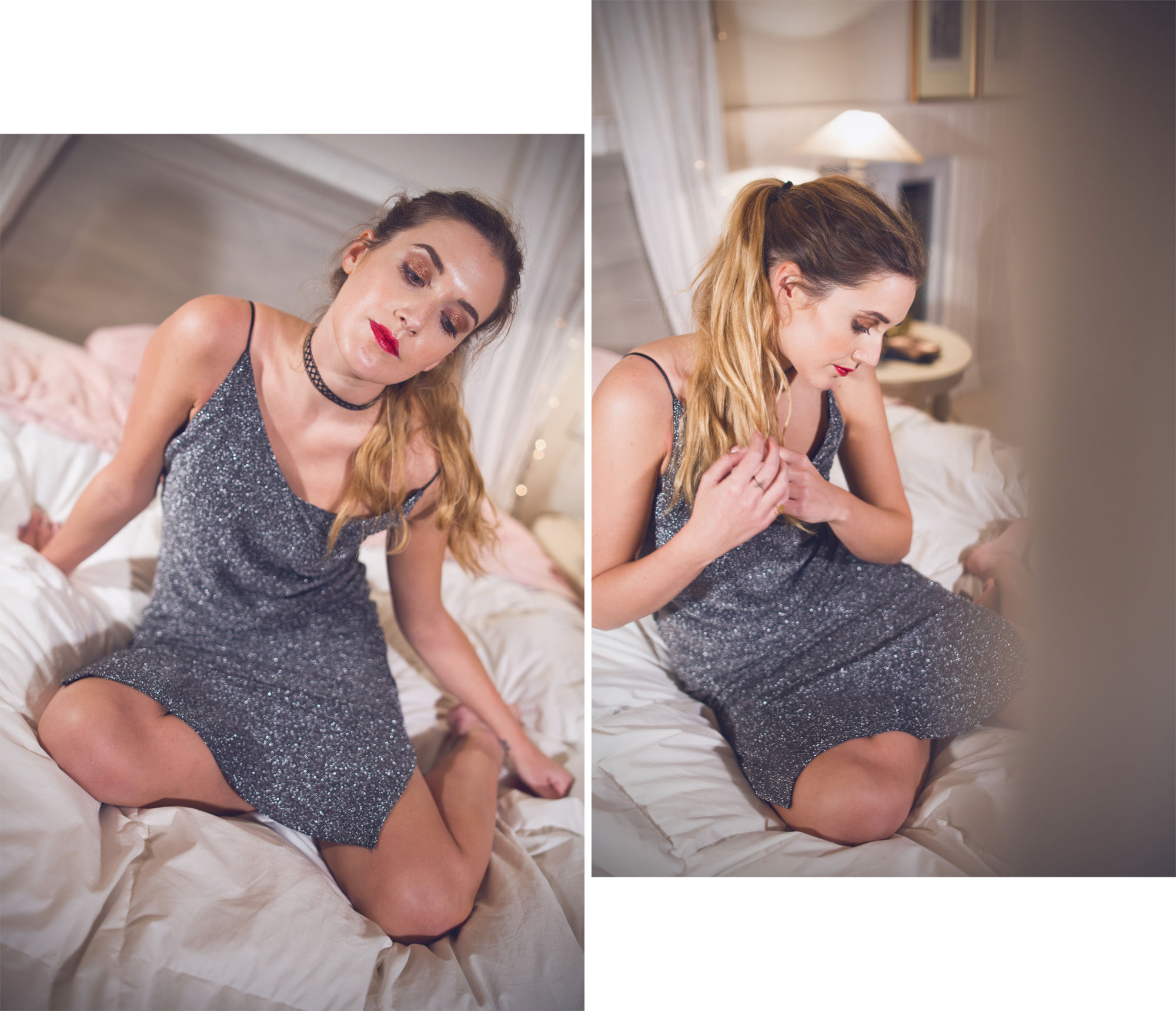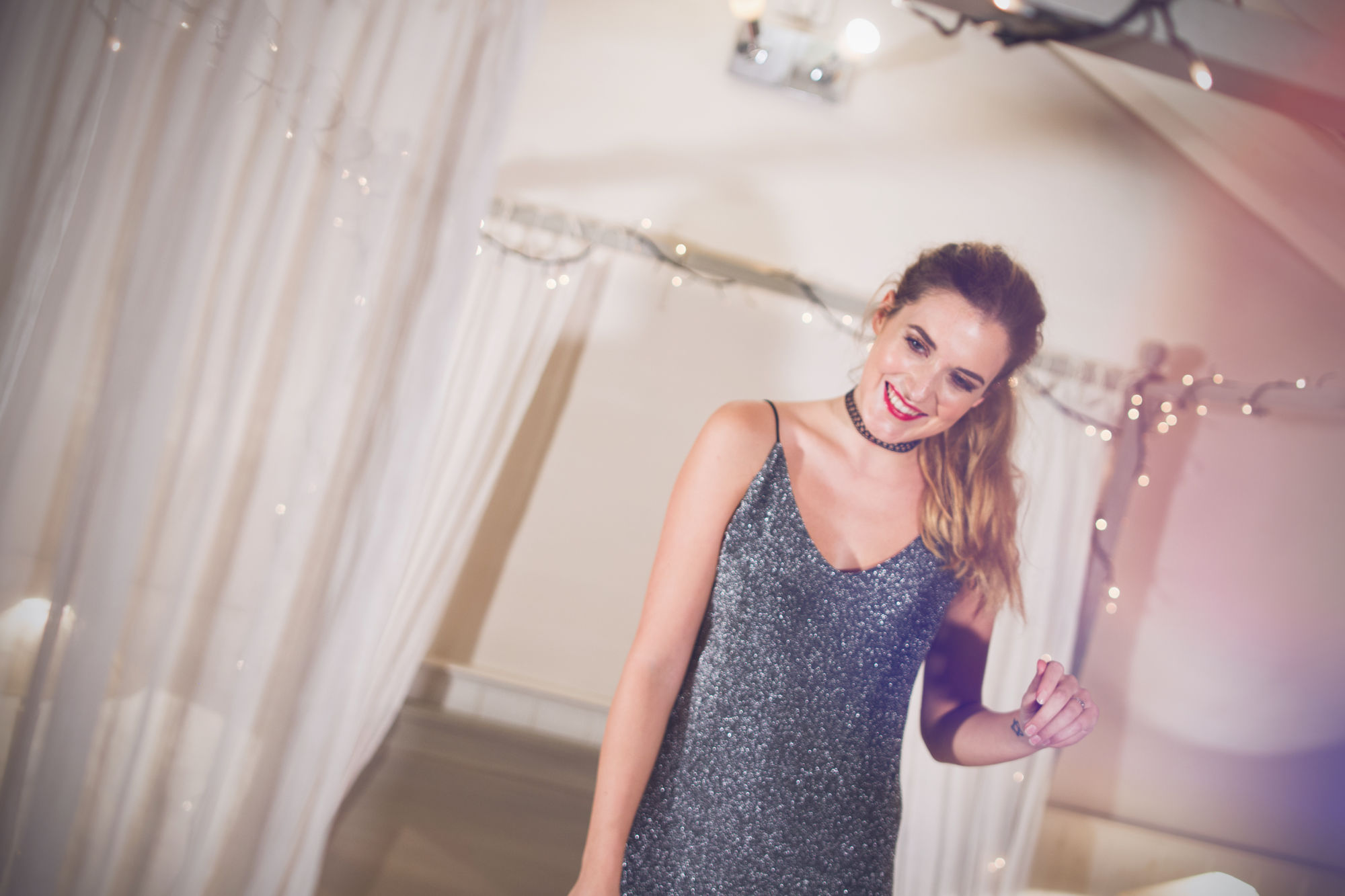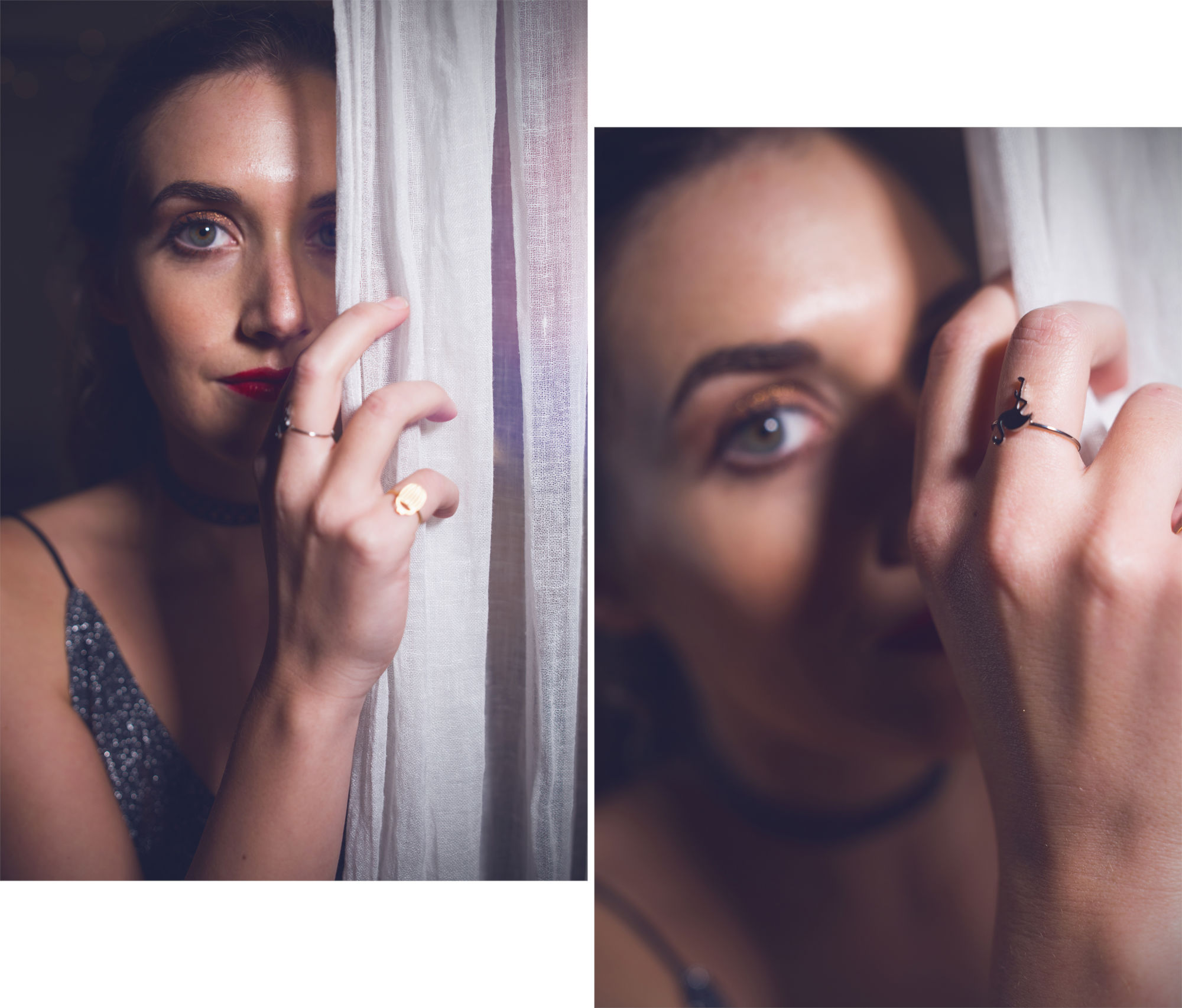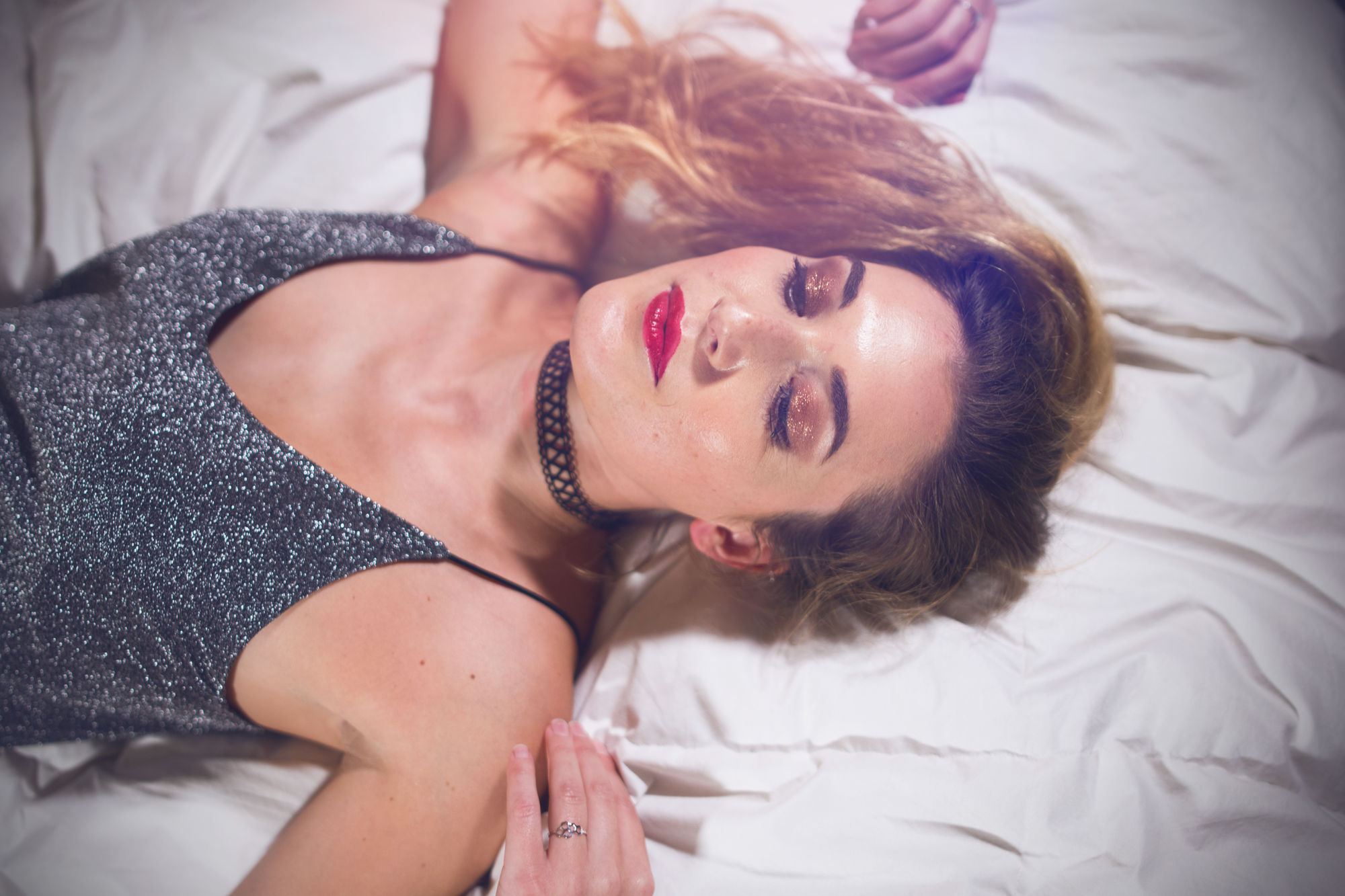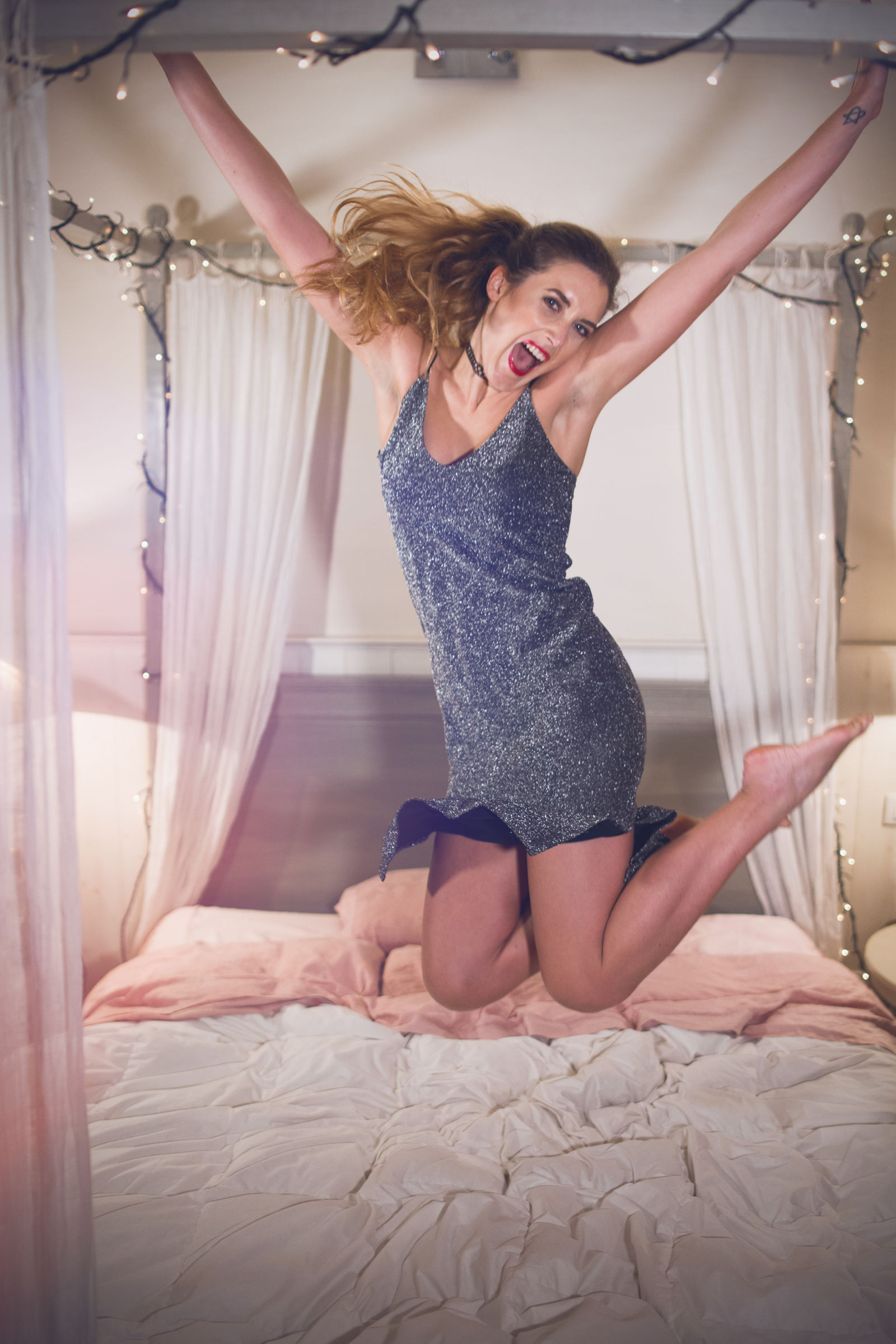 Thanks to: Amelia Store
Model: Carlotta Schneck
Makeup: Eyes – Charlotte Tilbury Products, The dolce vita Palette; Lips – Chanel Rouge Rebelle.
Amelia has two stores in Italy: two in Verona and one in Vicenza plus a personal website, so hurry up and have a look of its beautiful collection, even to find out other looks suitable during all year around!
Here the Backstage of the PhotoShooting: