Nowadays it is relatively easy to change the shape of your lips: the filler has become more and more accessible and within everyone's reach and the stigma about plastic surgery seems to be finally cleared up at best. But there are still those who do not feel like relying on these remedies and, in this case, a series of tricks that are mainly makeup-based comes into play: we are talking about the lip plumpers made with mint or chili. To volumize thin lips, however, there are also some definitely "miraculous" balms that, thanks to their emollient ingredients and the optical effects given by the texture and color, can make us achieve the desired result with no need for surgical procedures or pinches, often too aggressive for sensitive lips.
In this article, we will reveal the 5 balms (some more pigmented and similar to lipstick, others more similar to a lip balm) to make your lips more voluminous. And there are some for all tastes: from the buttery textures to the glass effect.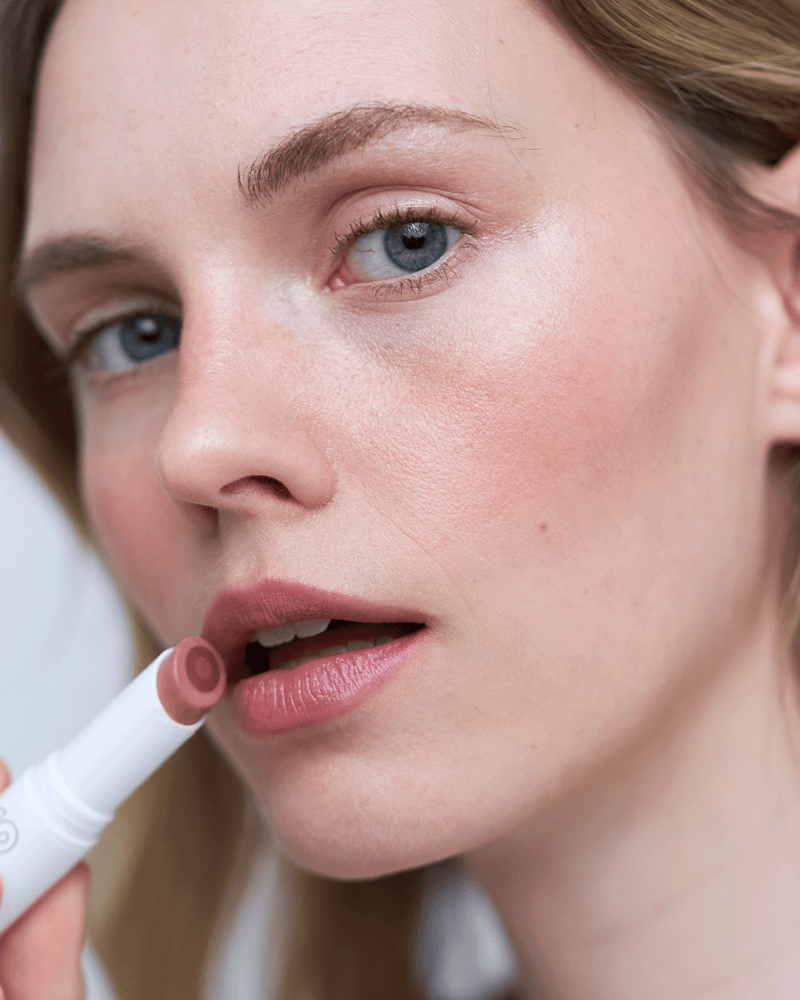 The Triple Tint Lip Balm by Kess Berlin is a lip balm made with 100% natural ingredients such as shea butter and coconut oil that moisturize and nourish the lips intensely, castor seed oil, and avocado oil for a soothing effect on dry and chapped lips and vitamin E, which protects sensitive skin. Finally, hyaluronic acid provides an extra dose of hydration. Available in 4 shades, 3 of which are pigmented – Nothin, a nude with warm shades of peach, Nudie, a nude with cold shades of pink and Naked, a nude with shades of chocolate – and a transparent one, that is Bare (a curative colorless stick) leave the lips hyper plumped. Colored balms are perfect for those who have thin lips because they do not dry and do not get into the lip folds and thanks to an optical effect make them appear full and voluminous. In addition to that, their texture is similar to that of a lip balm but much more "oily", so it slides on the lips and, consequently, the color is very present, but also adjustable depending on the preferences: with an application, it is very light with maximum volume, with more layers, it appears definitely more present until you actually color the lips.
If you are looking for something more colorful and less "balm effect", the California Kissin' ColorBalm is what you need: colored and moisturizing at the same time, it leaves the lips immediately plumped and is somewhat similar to a lip tint for the way the color adheres and highlights the lips. These balms contain hyaluronic acid and mango butter, which guarantee a soft and nourishing effect, and at the same time, they are extremely pigmented. 
Why California? Close your eyes and let yourself be carried away by the fragrant notes of grapefruit, vanilla, and passion fruit for a road trip on the Californian coast.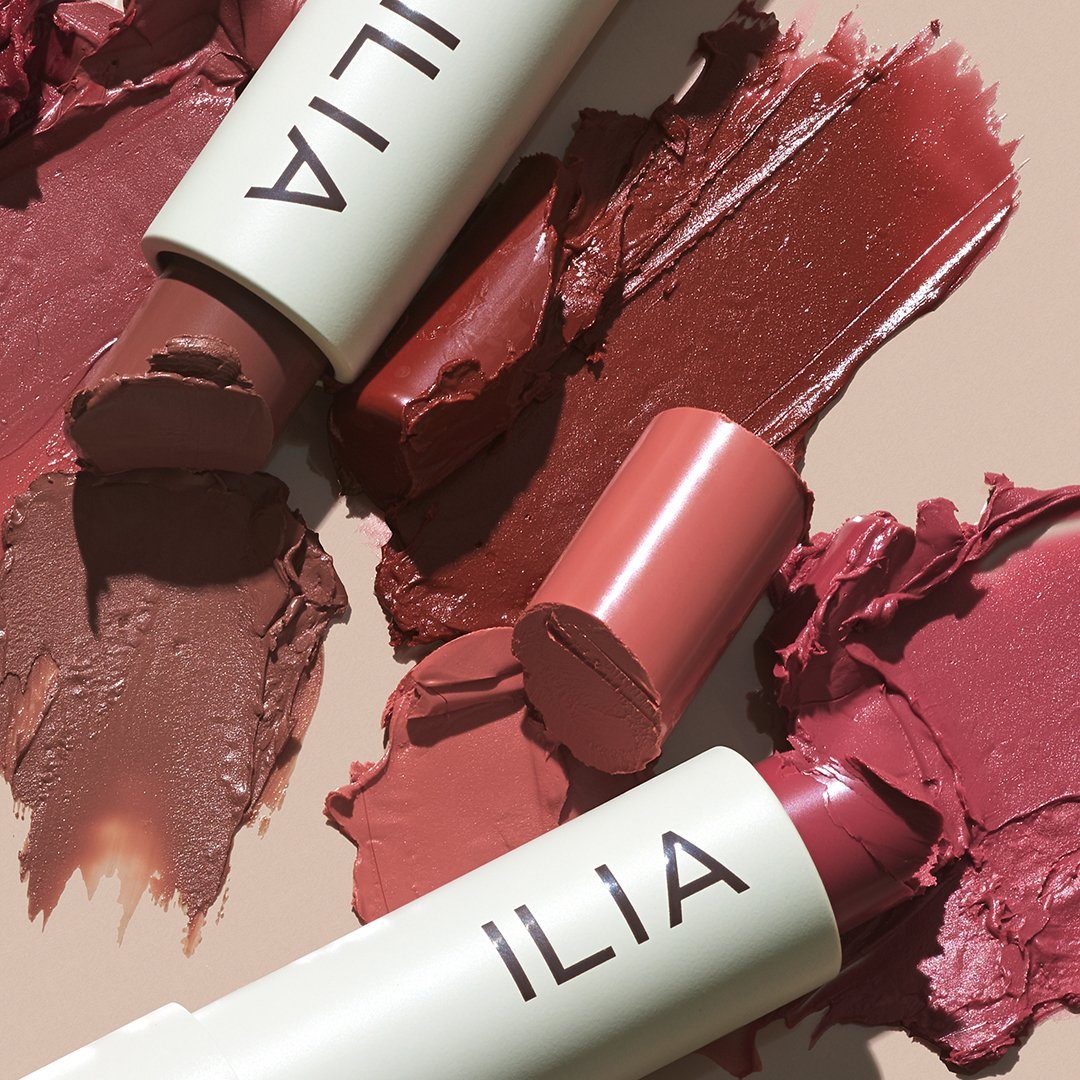 The Balmy Tint Hydrating Lip Balm by Ilia is the colored brothers of the classic lip balms, from all points of view: not only the texture reminds us of them, but also the packaging. They contain Salicornia, rosehip seed oil, and shea butter that moisturize and nourish deeply, helping the lips look smoother and more plumped. Available in eight different shades, they leave a veil of color and their texture is similar, in fact, to the classic lip balms.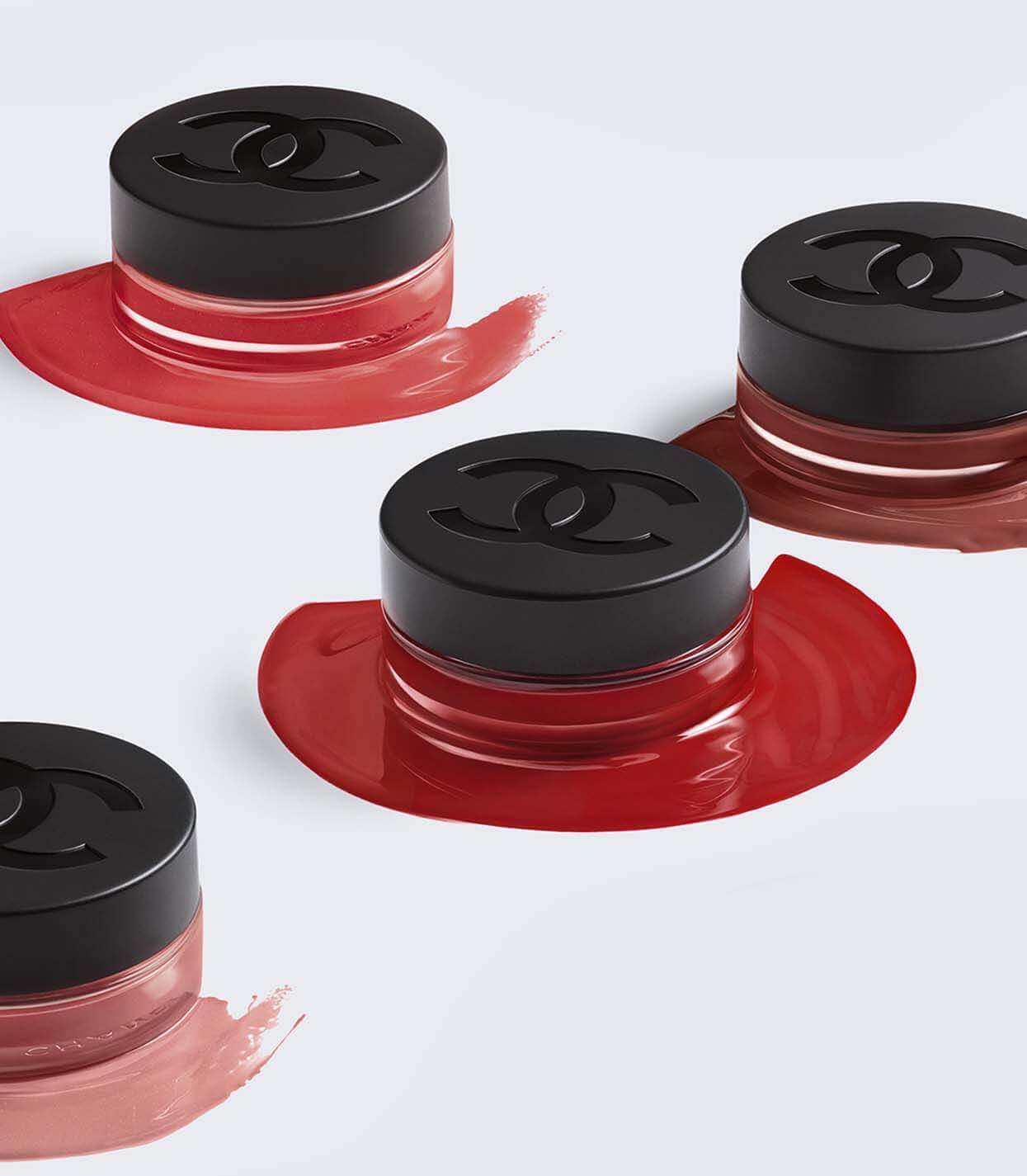 A lip balm that can also be used as blush (or eye shadow) without losing its softness and its conditioning and volumizing power? Chanel has created the Chanel No 1 De Chanel Lip and Cheek Balm, a multi-purpose balm that on the lips is a real jewel. Moreover, its versatile nature allows you to have a 3 in 1 product, a feature not to be underestimated, suitable both for our primary needs, that is to optically plump the lips, and for secondary ones. Available in 6 different colors, it contains red camellia, a flower with revitalizing properties that acts on phase 1 of skin aging to prevent and correct the signs of aging.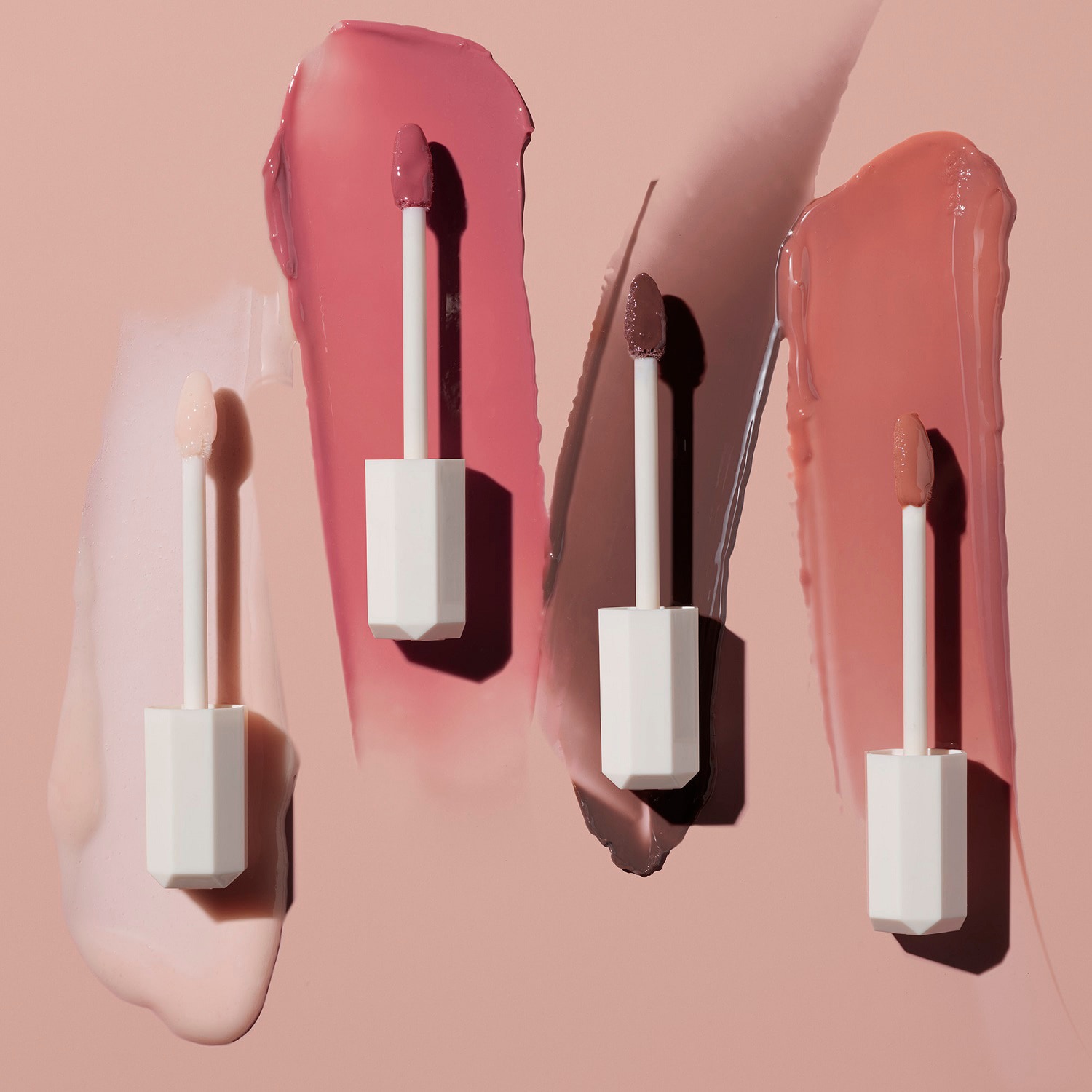 As the last product on the list, we focus on a gloss-like balm: Fenty's Pro Kiss's Luscious Lip Balm is super creamy, light, and mirror-like. Its texture in fact has the characteristics of a balm in terms of softness and a lip gloss in terms of gloss. An ideal mix for those who want to make their lips full with an extra touch.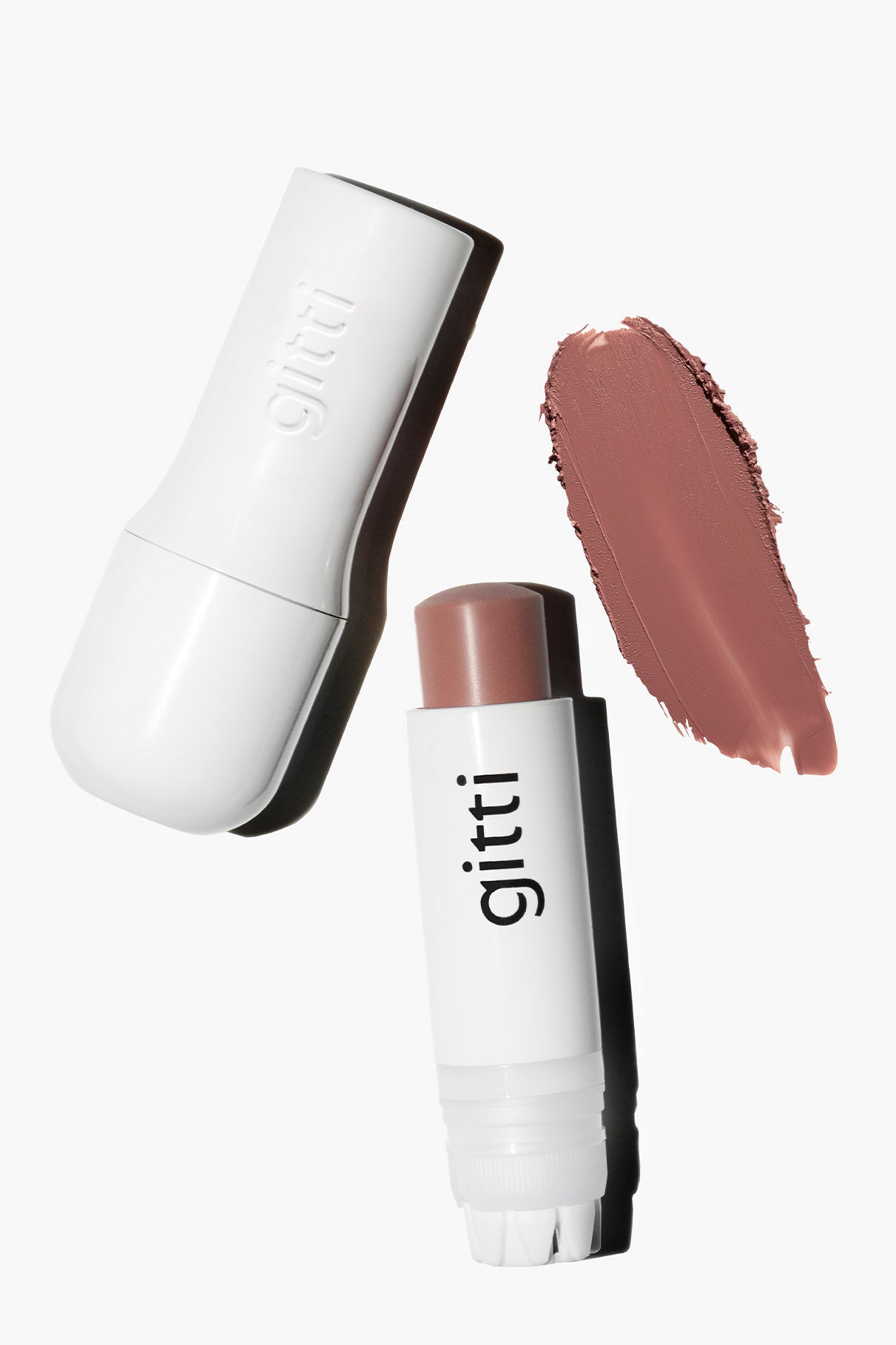 gitti Conscious Beauty Lip Sync Refills are refillable colored lip balms. Available in 4 universal shades – Disco, a pastel pink which tends to red, with a light blue undertone ideal for lighter complexions and cold undertones; Dance Floor, a bright pink; Rhapsody, a warm coral shade, and finally Stereo, a warm brownish color – they are the perfect mix of comfort and pigment.
Their moisturizing and nourishing formula leaves a soft sensation on the lips, and it contains 99% natural ingredients and is vegan. In addition to that, giving priority to sustainability, they are rechargeable: every time you buy a new one you just need to open the stick, take out its small protective cap and simply insert the refill into the stick that, thanks to its small magnet, fits easily.