"Years and Years" is new drama series written and created by Russell T Davies ("A Very British Scandal") set in post-Brexit Manchester. Maxim Baldry, who plays a Ukrainian asylum seeker, told us about his character and a bit about the terrifying political landscape the series is set in.
From starring in two HBO series to base jumping off a mountain, this is Maxim Baldry.
It's the second time, after "Rome," that you are in an HBO production. What do you think is the secret behind the epic series that they manage to create?
_____
It's a privilege to have worked with HBO so early in my career. I think they tell very relevant and engaging stories that resonate with a lot of people. "Rome" was an epic re-telling of ancient history and "Years and Years" explores a society in the near future amidst a terrifying political landscape. I think they pick up on our current climate and make very timely TV!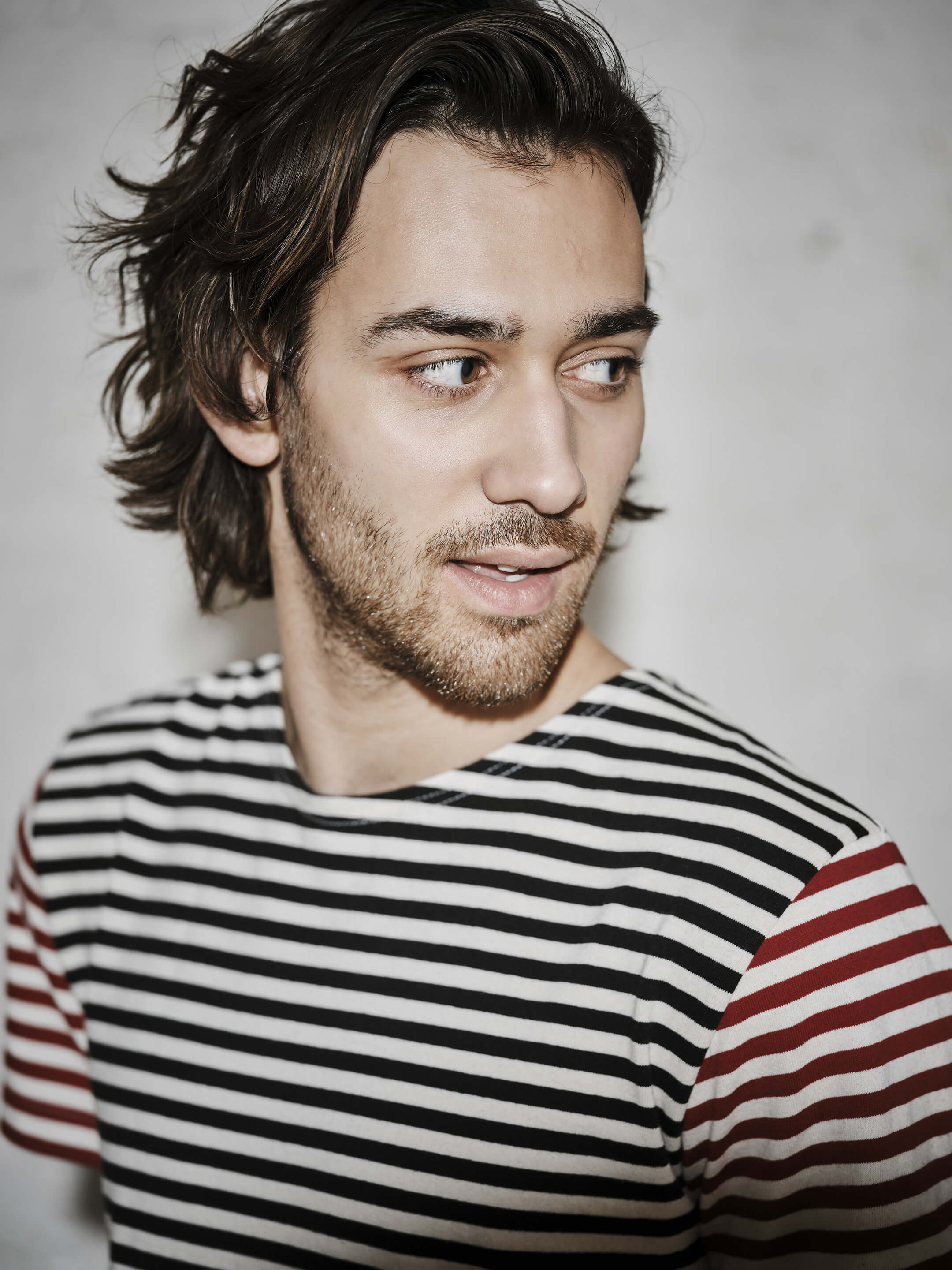 "'Years and Years' explores a society in the near future amidst a terrifying political landscape. I think they pick up on our current climate and make very timely TV!"
"Years and Years" takes place in a post-Brexit era, what can you tell us about your role and how the series develops?
_____
My character, Viktor Goraya, is a Ukranian asylum seeker who flees from Ukraine after getting tortured by police for his sexuality. He meets his housing officer, Daniel, in a makeshift container estate in the north of England and they have an instant connection. Viktor can't get British citizenship and so Daniel and Viktor go on a crazy adventure together, defeating all the obstacles and injustices that come their way. I can't say too much about how the series develops but it asks a lot of questions about the world we live in and it's really humorous in a bittersweet kind of way. Expect the unexpected because the Lyons have the capacity to change the course of British society!
How would you describe the series in one word?
_____
DAUNTING.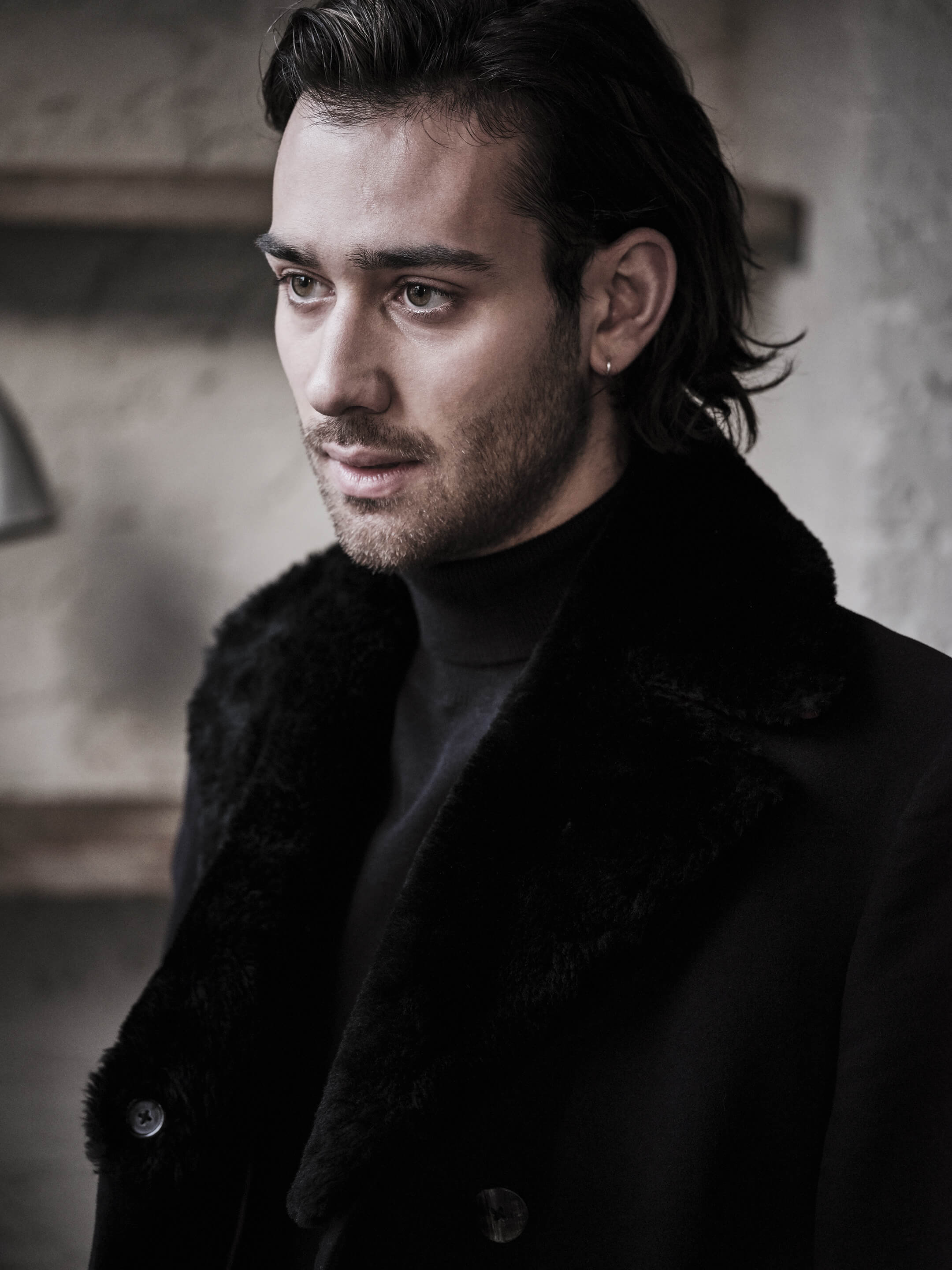 What was it like working on a Russell T Davies project along with a such a stellar cast?
_____
I have been a huge fan of Russell T Davies since I was a kid. "Doctor Who" was a favorite show of mine growing up whilst he was show-runner. And more recently "A Very English Scandal" was just incredible! Russell can take big ideas and themes and make them so personal and intimate. "Years and Years" has been such a great learning experience for me. Russell T Davies puts a great team of people together!
What's next for Maxim?
_____
I have just finished working on a short experimental musical film that I've been developing for over a year. It's an exploration of identity and how difficult the path to self-expression can be. It tells the story of a disillusioned Eastern European who is forced to alter his identity and join a cult community that's led by a charismatic older man. It's pretty dark and abstract. It also acts as a visual aid to an album I wrote that tells this story.
I'm also about to start filming another TV project.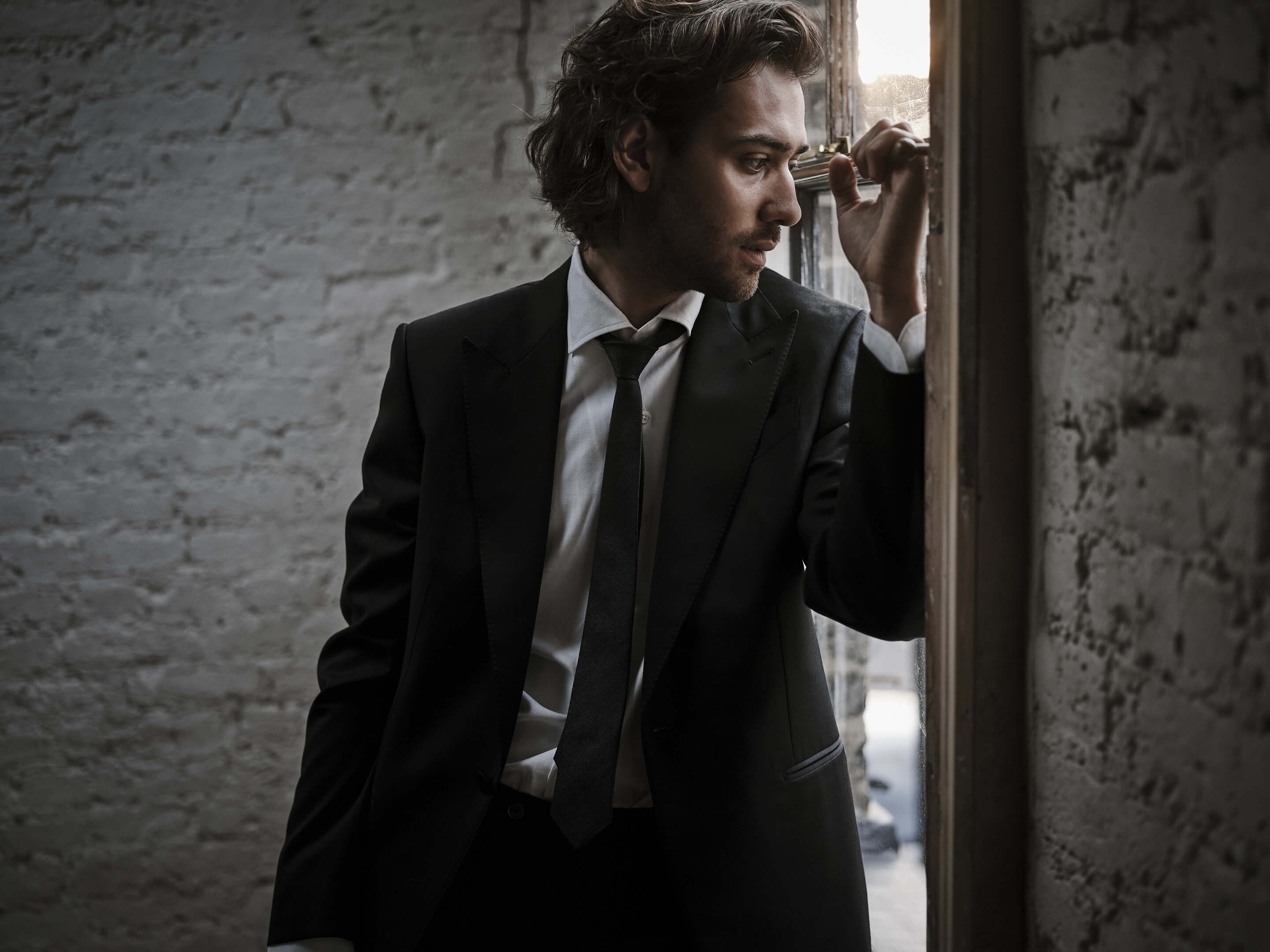 Must have on set: Music. I stay in character on set listening to Spotify playlists I make. I'm quite compulsive though… so if I like a song I can listen to it on repeat until I'm over it. Also jokes are a must. Russell and I would sing a lot to each other. The days are long!
Superpower: To be able to predict the future. You could prevent all the bad in the world. How cool would that be…
Happy place: My bed.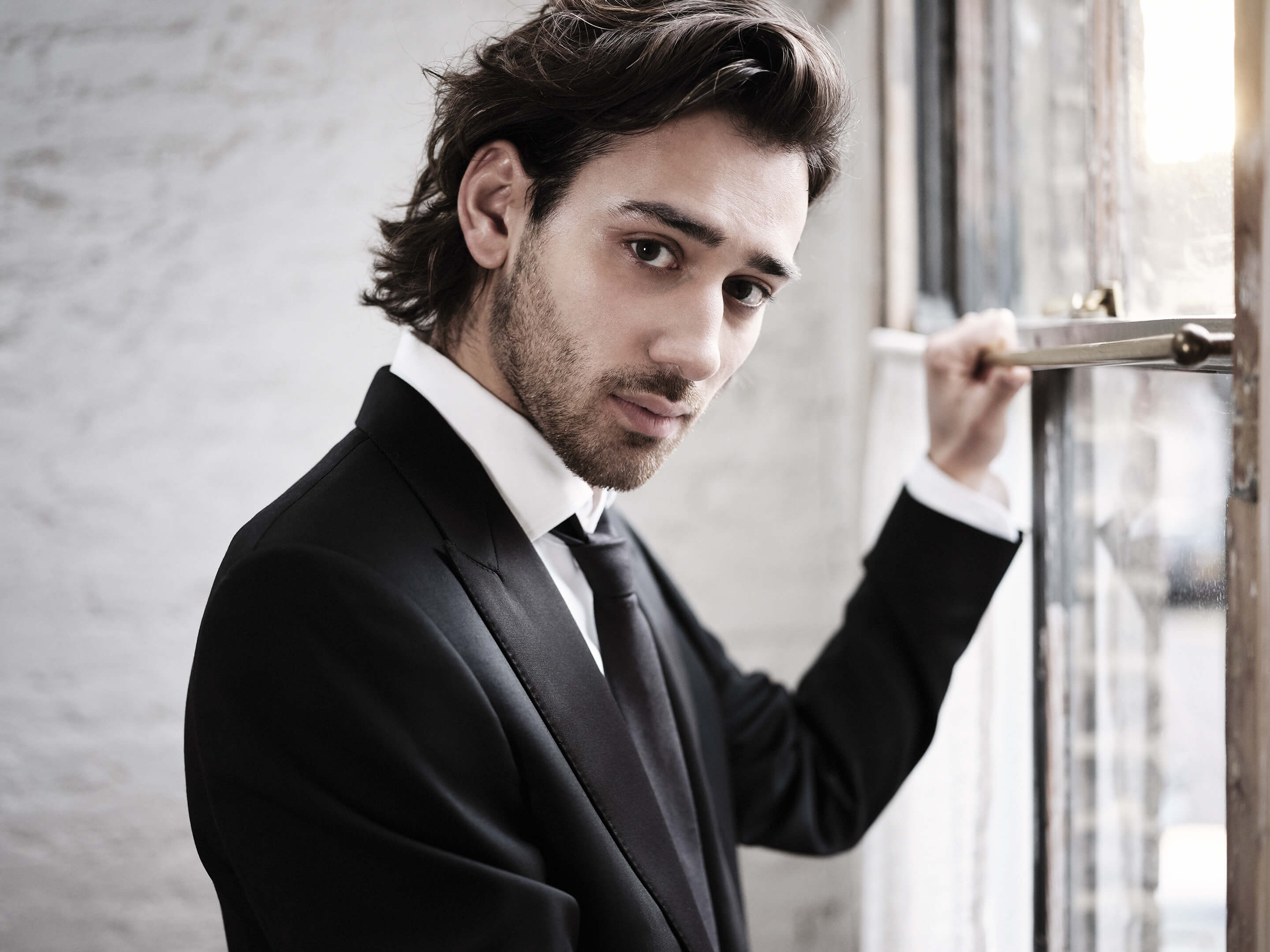 Italian movie: I love Italian films! My favorite is "La Grande Bellezza" ("The Great Beauty") by Paolo Sorrentino. I've watched it like ten times, and Toni Servillo is captivating in it.
The last series you binge-watched: I just finished season 2 of Fleabag. Phoebe Waller-Bridge is a creative genius! I just missed her on stage in New York performing Fleabag. That would've been fun.
 What have you already crossed from your Bucket List: I was filming in Cape Town a couple of years ago and wrapped the project I was working on a few days early. So my cast mate Sai Bennett and I decided it would be funny to base jump off a mountain. So we drove to the top of this gigantic mountain and signed a contract that said they weren't liable if we died, got strapped to the back of an instructor and jumped. It was single-handedly the best/worst experience of my life. I have a go-pro video of my face screaming… it's priceless. I'll get it up on YouTube one day.

I Dreamed a Dream…Growing up I always wanted to be in a BBC drama, so having a part in this show is a dream come true! I've always looked up to Paul Thomas Anderson as a filmmaker. I think he has a very unique way of telling stories. The sheer beauty of the composition in 'the master' and the intensity of Joaquin Phoenix's and Phillip Seymour Hoffman's performances made me really want to pursue acting as a career. Also, the soundtrack by Jonny Greenwood is haunting.
Favorite accent: Texan! I sometimes wish I grew up in southern United States, everything I would've said in this interview would have sounded so much more badass.


Favorite Emoji: 🥴 – this single emoji can say a thousand words. Also this emoji can be applied to any feeling. It's open to interpretation.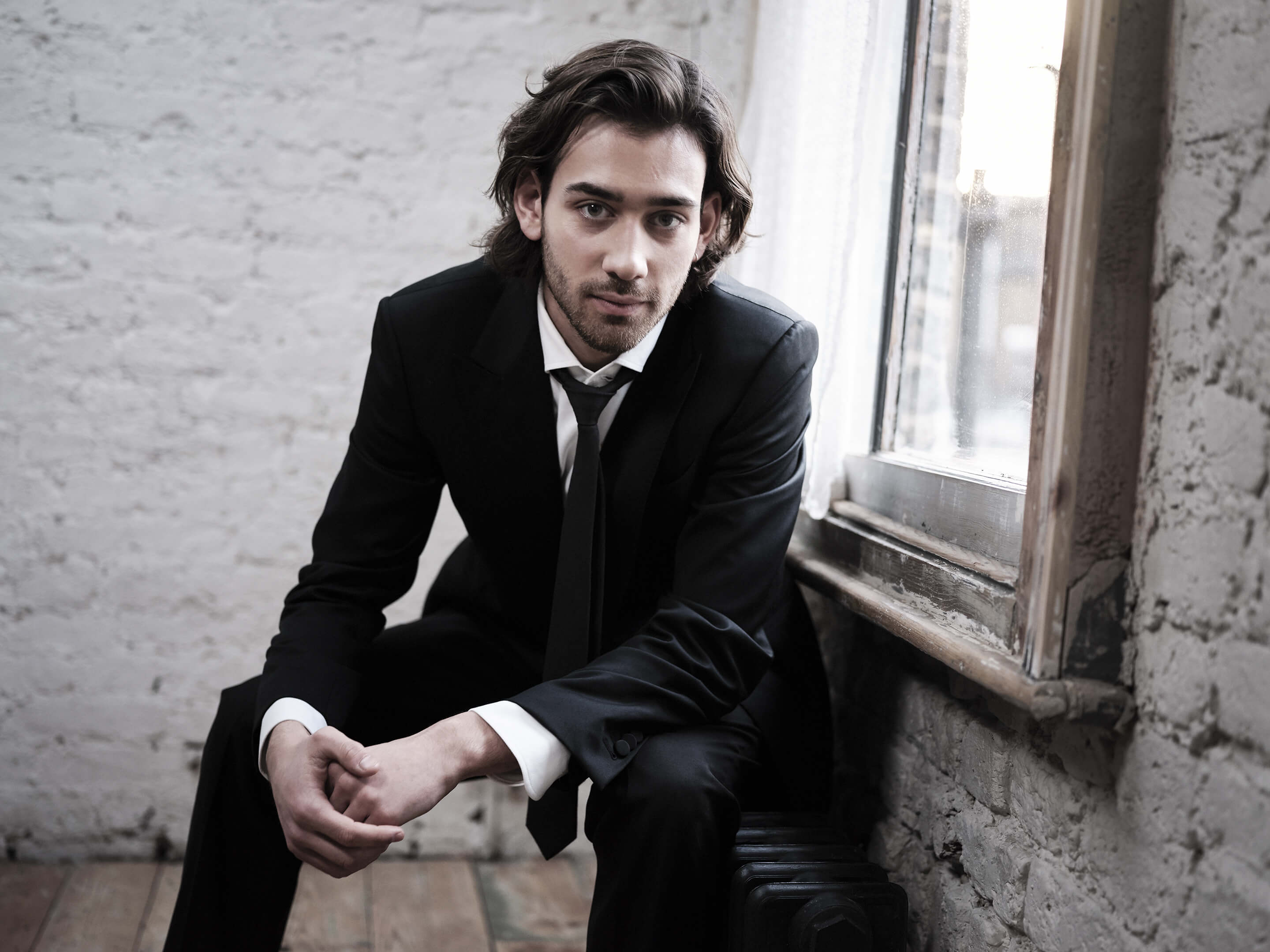 Favorite Word: I made up a language when I was at school called Gooshi. I won't say anymore. But that's probably my favorite word.
Movie: then and now: My favorite childhood movie was El Dorado. I recently re-watched it with my little niece and I forgot how awesome that film was. Great storyline, lots of jokes and a huge soundtrack. Big up Elton!
The most beautiful thing while filming… "Years and Years"? We got to travel around a lot of the UK filming the show. At one point we were filming on the beach in Wales and it was so beautiful. I remember finishing a long day on set and going back to my hotel room and watching the sun set over the sea. B-e-a-utiful.
Ops! Break Time:
Your Snack Crush? Cashews. All Day. Every day.
Sweets or Popcorn? Dairy free ice-cream!
Since we are Italian… Hawaiian pizza, yay or nay? you know what… I'm actually a big fan. If you get some nice prosciutto and some fresh pineapple… what could go wrong?
Photographer: Eric Frideen
Stylist: David Hawkins
Grooming: Charley McEwen 
Years and Years is on Tuesdays at 9pm on BBC1 from 14th May