God's Own Country is a 10/10, award-worthy movie about love. A beautiful story of loving and trusting each other, in the grand and rainy panorama of Yorkshire.
Johnny Saxby (Josh O'Connor) is a farmer from Yorkshire whose life takes an unexpected turn when he meets Gheorghe (Alec Secareanu). Despite the initial dislike and reluctance of letting himself go, Johnny establishes with Gheorghe an intense relationship. Director and Writer Francis Lee turned a beautiful story into something real, genuine, in every aspect: from the growing feelings between Johnny and Gheorghe to the daily tasks of a farmer.
Gheorghe is played by Alec Secareanu, a 33 years-old promising actor from Romania, his interpretation got him his first ever nomination as Best Actor at the 2017 BIFAs (British Independent Film Awards).
We met him in London, at the Commercial Tavern in Shoreditch, in preparation for the BIFAs Ceremony. Needless to say, he was lovely from the very first moment: Alec is down to earth, polite, but also quick with a joke. It was immediately clear that he was going to be an interesting and engaging person to talk to. We sat at the table next to the fireplace, in one of the most beautiful and British–to–the–core locations in town, and we asked him a few questions: about the BIFAs, the film, and its several nods, but also curiosities about himself.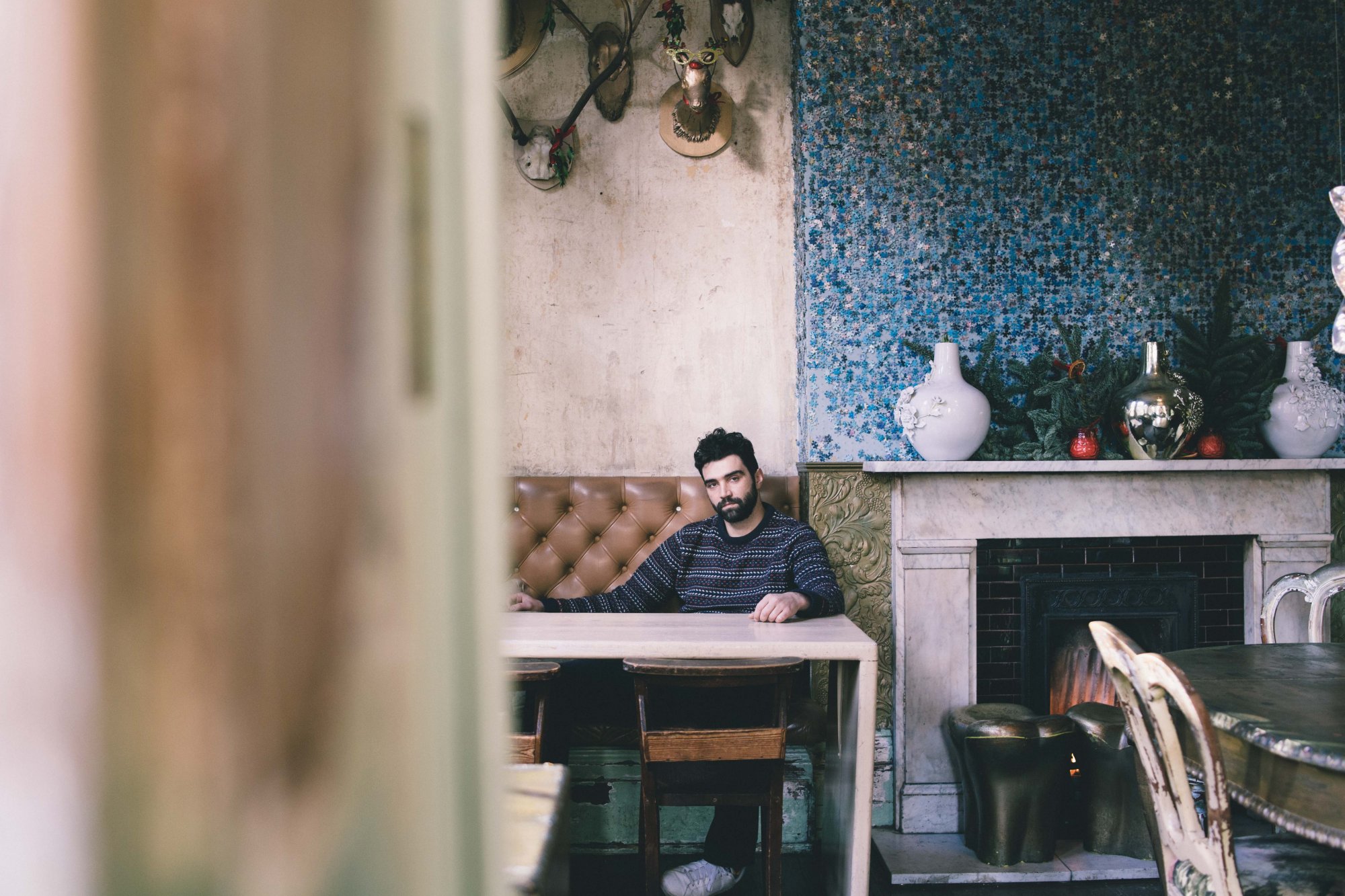 First of all, congratulations on the nomination for Best Actor at the BIFAs. Where were you when you find out and what was your first reaction? 
I was in Bucarest, I'm still based there, when Francis told me that I was nominated, both me and Josh. And yes, I mean I was very happy…I didn't expect it! I started jumping, I think? I was with my girlfriend and we were both very happy. That's pretty big, especially for me. I'm a Romanian actor, this is my first British film, my first English speaking one as lead part so yes, it's quite important for me.
I think it's a huge honor, for me and also for the film, to have 11 nominations. We're very happy and hopefully, we'll win something at the BIFAs.
How was working with Francis Lee in his first feature film? How did you both work on your character?
Francis used to be an actor and he's a huge fan of actors. The process of making the film and discovering the character and telling the story was very thorough, and everything you can see in the film is so deliberate. You can see that the script was very detailed: there's not a lot of dialogue, but still, everything was very detailed.
It's not often that you meet with someone like Francis and Josh, to tell a story. It was a pleasure and we became really good friends. I think this is the best part that came out of the film, to be honest: our friendship.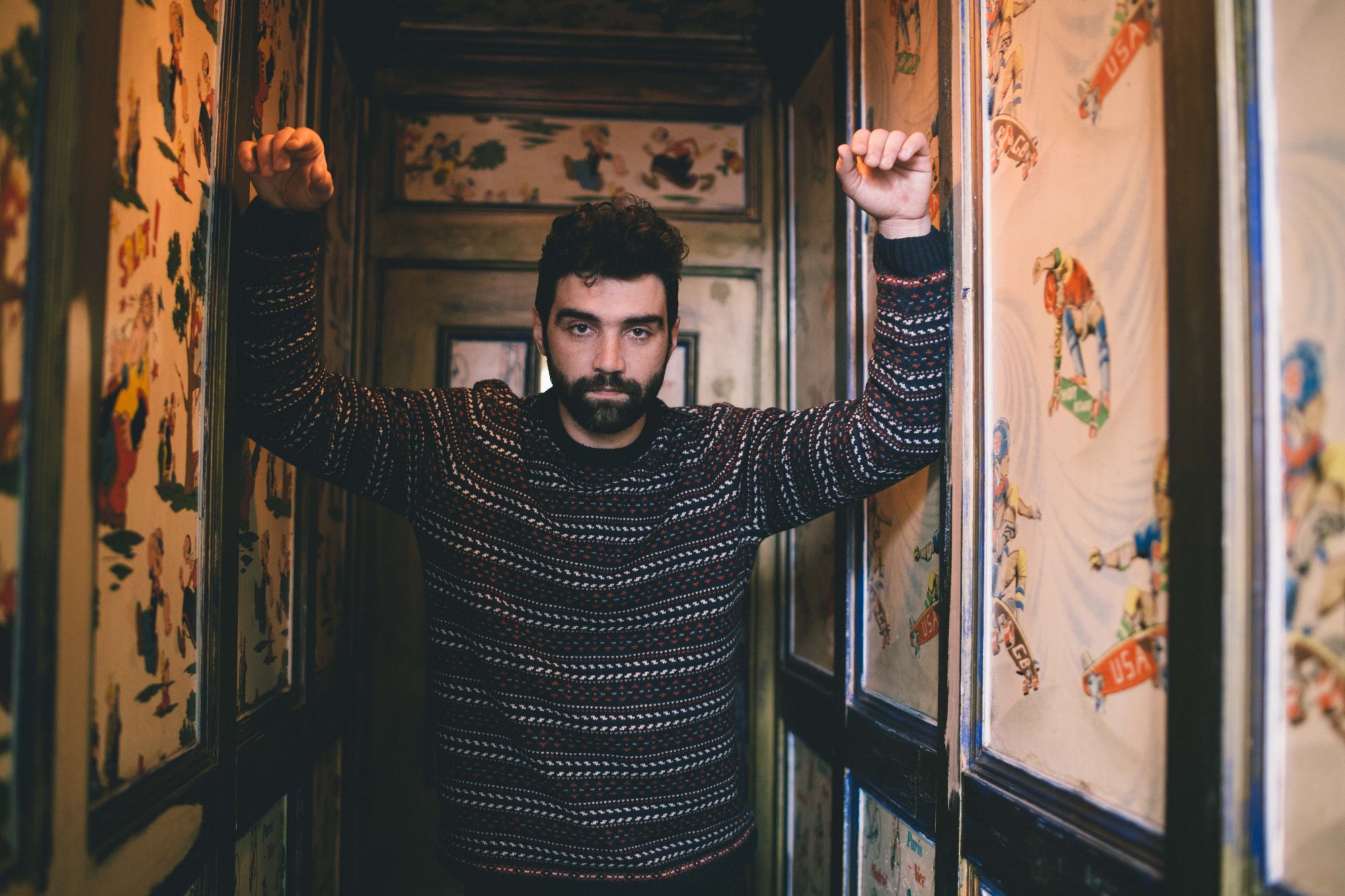 About the character, we had two weeks of preparation and then both me and Josh were working on different farms, barely meeting at all. Josh worked on the farm we shot the film in, I worked in Francis' farm, whose family owns a farm literally ten minutes down the road. He wanted to keep us apart because he wanted the first meeting on the screen to be as tense and authentic as possible. When we started filming, we moved in together. We cooked together, watched movies together, went for drinks together.
Our relationship as friends began to develop at the same time of the one you can see on screen: we filmed it chronologically, so it helped a lot.
We had to do everything that we did in the movie: we had to learn how to give birth to a lamb, how to cure the animals, how to cut the wool and to give them injections. In Yorkshire it's very cold, it's very damp, and that also gave us the physicality of the characters. Because rain and wind all the time starts to change your posture as well: it helped, going through everything the characters went through.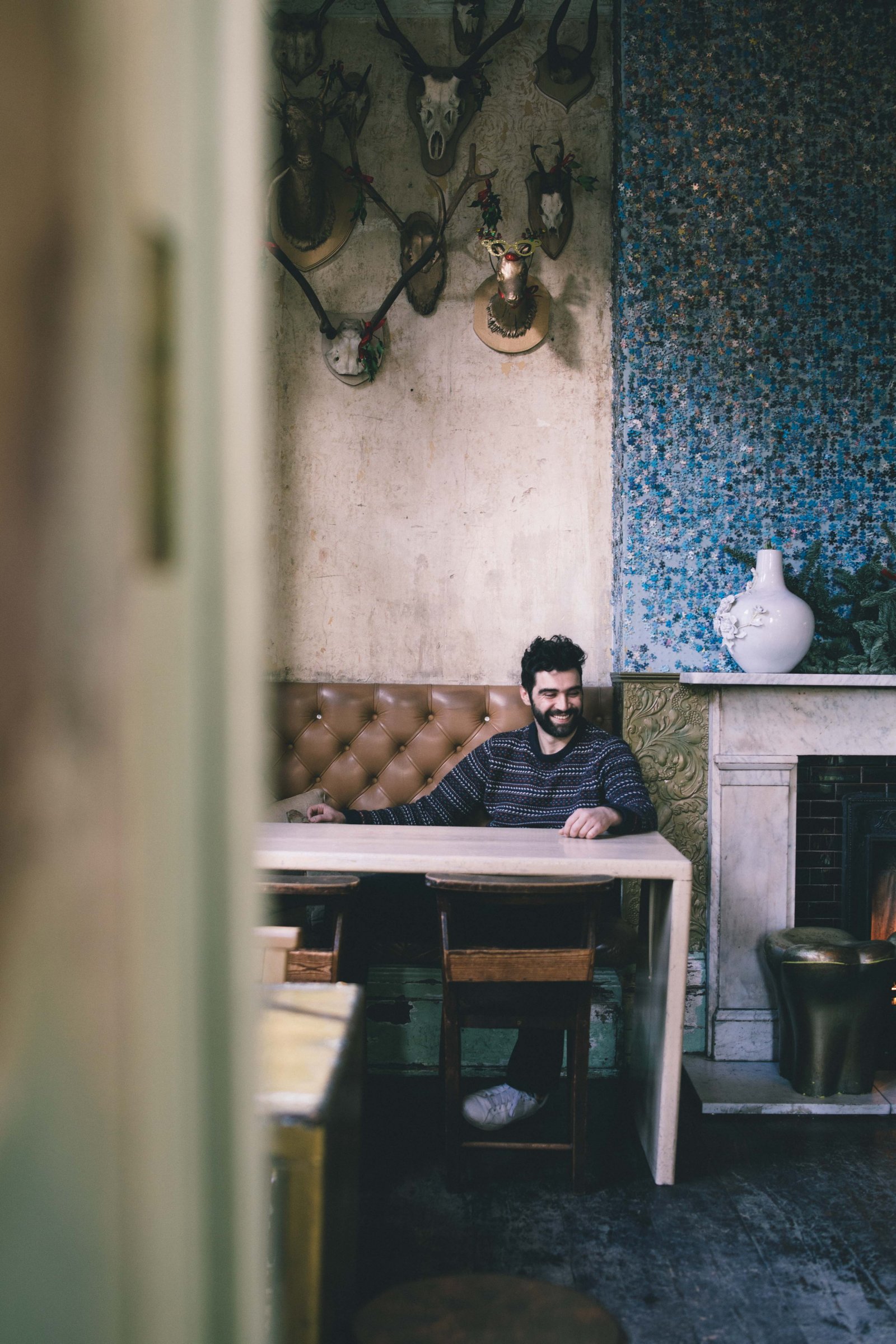 Considering the time we leave in, which still is "full" of hatred and prejudice, what would you like for the people "to take home with them" after watching this film?

I kind of grew up in a really homophobic society, because Romania is kind of traditional. I hope this would give the LGBT community a sense of normality. It's a beautiful love story and it is what it is about: to allow yourself to love and be loved in return. It's not a coming out story: the characters are both comfortable with their sexuality. I do hope that the audience will take the movie for the love story it is.
But when we were filming, there was talking about Brexit. It happened when Francis was editing the film and, all of sudden, we looked at it in a political way. We didn't want to make this political, but it became a bit political eventually: a couple of newspapers said that God's Own Country is the first film post Brexit.
God's Own Country has been called often "The Brokeback Mountain of Yorkshire", but it actually gave us the feeling that the characters are way more comfortable with themselves than the protagonists of Brokeback Mountain. There's, as you said, a sense of comfort.
The comparison with Brokeback Mountain honors us, it changed a lot with cinematography and filmmaking, but I really think that they are different. In Brokeback Mountain, the characters were married, and with women, and they were very uncomfortable and afraid about society, but in God's Own Country they are both very comfortable, they don't care about what people would say.
I think they are very different movies, in the end, all they have in common is that they're both farmers. It's a love story.
_______________
          And Now Let's Get Serious…Just Kidding! 🙂 
_______________
Must have on set: Coffee, I'm a big fan.
Superpower: Controlling Time, that's the ultimate superpower.
Epic fail on the job: My first audition, which was the worst. I was auditioning for a commercial and I was very nervous. I had simple things to do, like drinking from a bottle and enjoy it. I took the first sip and the director said, "It's ok, let's do another one but drink more." I was so nervous that I couldn't swallow anymore and the water started to burst out of my mouth, my shirt got wet. In the end, I did my commercial face, but that was very embarrassing.
Happy place: There's a place in Romania called the Danube Delta, that's the most beautiful place you could ever be in.
Favorite accent: British English, it's so clean. I can't do it yet but I'm working on it.

Movie (Then and Now): Dirty Dancing then, Space Odyssey 2001 now. I'm a big fan of sci-fi.

Favorite Word: Action. It makes things happen.

Favorite Emoji: ?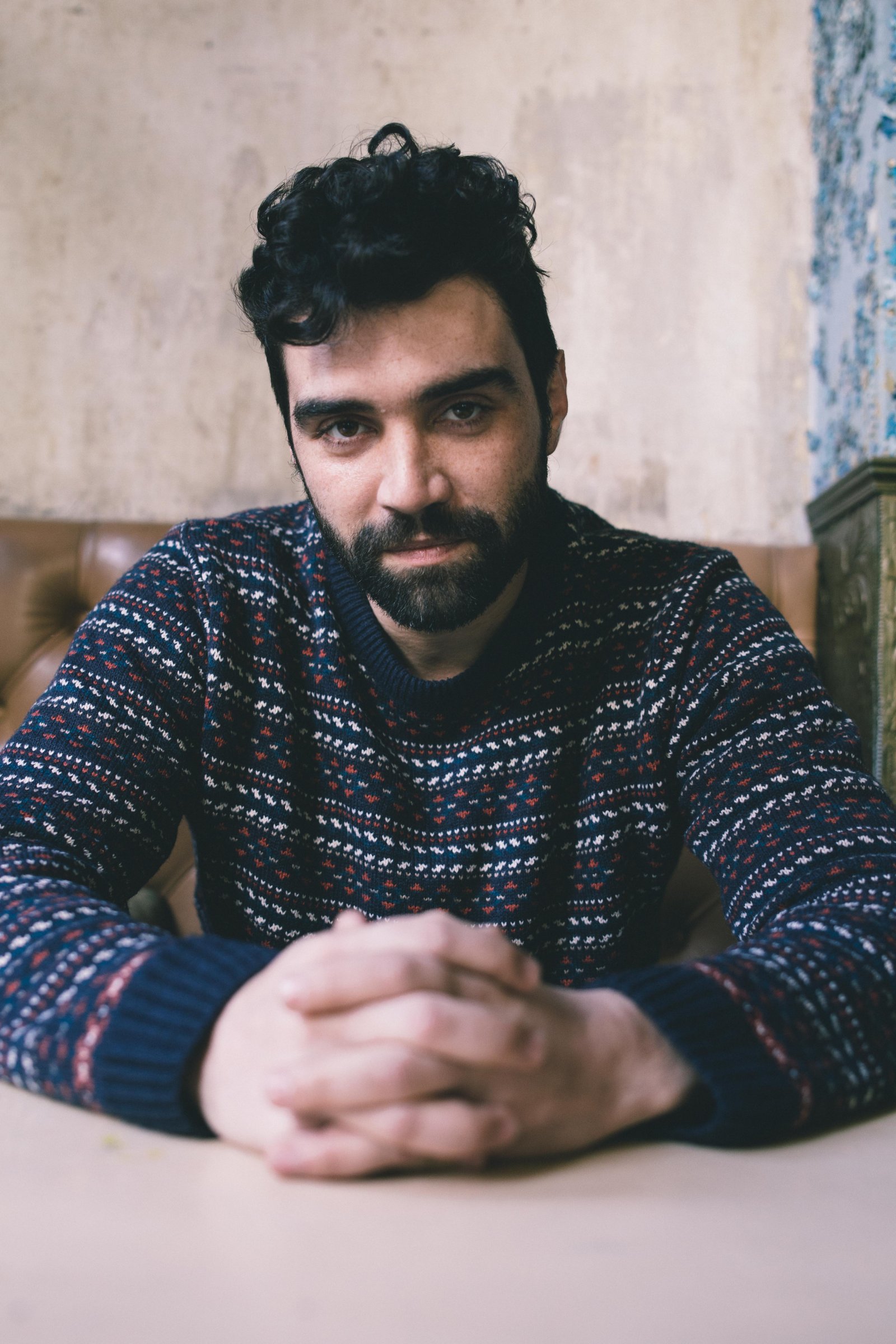 Italian movie: La Grande Bellezza (The Great
Beauty), by far.

Favorite quote: "The greatest thing you'll ever learn is to love and be loved in return"– Moulin Rouge.
The last Series you binge-watched: The Young Pope. I devoured that series and loved it.
Things already crossed from your Bucket List: Ski Diving, three years ago. I don't really have a bucket list, though: I'm more like an "in the moment" kind of person.
I Dreamed a Dream… Two years ago we started working on a project called "Fight Club", an adaptation of Palahniuk's book. It was an experiment that went really well, and I hope we'll get to finish it.
The most beautiful thing while filming "God's Own Country": Definitely helping giving birth to a lamb. That was pretty intense. We kept postponing the scene and it was the first time, it was very emotional. And I had to do it like Gheorghe, who's very processed and knows what to do. It's a huge responsibility; you have two lives in your hands.
Ops! Break Time: 
Snack Crush: Sandwiches and pistachio.
Sweets or Popcorn? I prefer sweets but when I go to the cinema I always take a big bucket of popcorn.
Since we are Italian… Hawaiian pizza, yay or nay? Definitely, no, pineapple shouldn't be on a pizza.