Unfortunately, because of the pandemic, we were forced to lock ourselves in the house and inevitably our makeup has suffered a bit. We didn't wear much makeup anymore, we couldn't show off our fabulous looks during some night out or event, and we focused more on the skincare (yes, we saw you wearing pajamas, face mask on, posing, while binge-watching Netflix shows) but now it's time for rebirth, it's time to show everyone that lipstick of yours. And what's better than a new product to start with? In this last period, some new brands were born and, according to Beauty Editor, it is worth talking about them: from brands created by influencers to beauty gurus, suitable for those who want a soft look but also for those who prefer something more playful. Here are 5 (relatively new) makeup brands to discover and that we are sure you will love forever!
Vieve – New Makeup Brands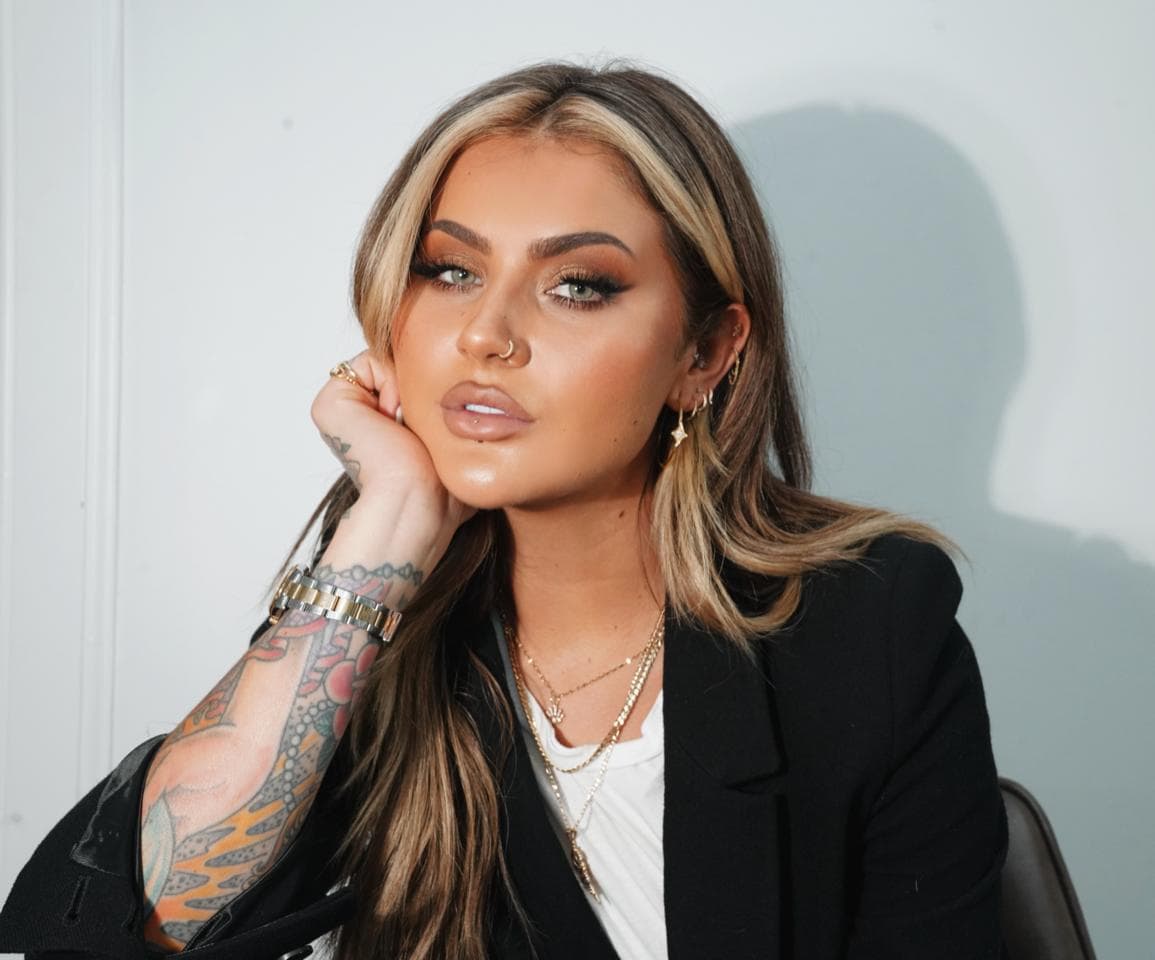 Vieve means "full of life" and it is the brand of Jamie Genevieve, makeup artist, YouTuber, and digital creator, born from an innate passion for art and a deep focus on the positive impact that makeup can have on our daily lives: "I love to hear about everyone's unique relationship with beauty […]. I'm constantly inspired by my audience, whether it's their style, their kindness, their strength, their charisma, or their little quirks." Vieve focuses on meeting some unheard needs when it comes to creating make-up brands, such as simplicity, but without ever losing the effectiveness of the products. Why that? Because, for Jamie Genevieve, to listen to the opinions of her own community is crucial, and a group of followers that has often expressed their overwhelmedness in the choice of cosmetics, contributed to developing Vieve through a collaborative process and gave birth to a beauty brand built on inclusivity, self-expression, positivity, and self-consciousness that encourages self-esteem. Among bronzers, highlighters, blushes, matte lipsticks, and colored pencils for the eyes, Vieve has created versatile and easy to use products, both for a naked and fresh look, and for a more glamorous evening, products that are also vegan, cruelty-free, paraben-free, and gluten-free. Furthermore, the entire collection was also designed with special attention to makeup artists.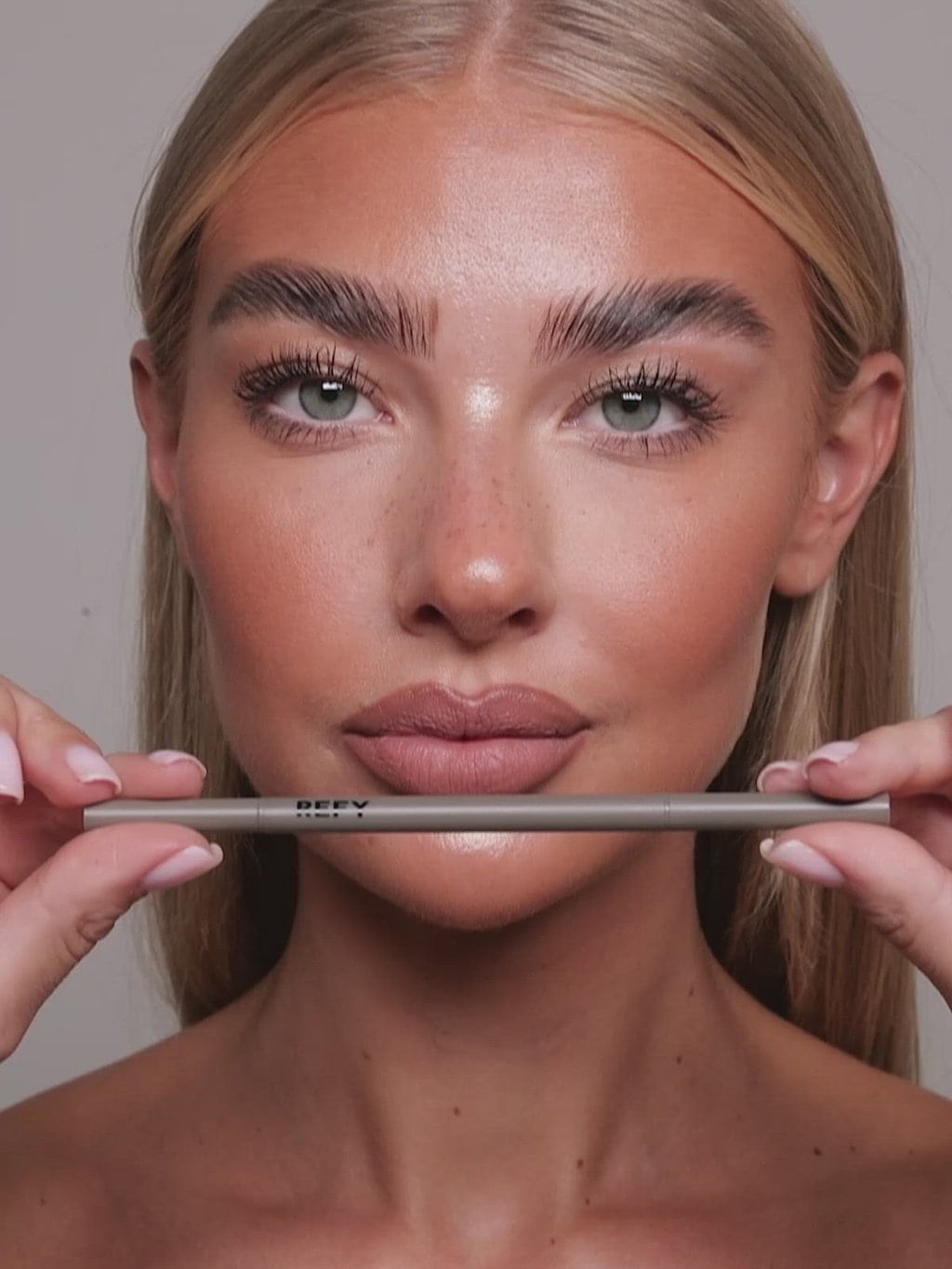 Who wouldn't want Jess Hunt's eyebrows? We say yes without thinking twice! The influencer has created her own beauty brand in line with values of quality and authenticity, which transcends boundaries and develops products that make consumers confident enough to celebrate themselves and embrace their natural beauty. The brand, which debuted with its eyebrow collection, created a real online storm at the time of launch, to a point that more than 100,000 units were sold in the first six weeks after the launch (equivalent to three products every five minutes)! Now, it looks like we could also have Jess Hunt's "skin" because the "Summer Skin" collection has just come out, all focused on the face, including three main products: a cream bronzer, a blush, and a highlighter. The Cream Bronzer is available in three shades, Sand, Tan, and Onyx, it has a modular formula and keeps the skin hydrated for as long as you wear it; the Cream Blush, also available in three different shades, is perfect for a glowy effect and to give a touch of natural life to your cheeks and cheekbones, and finally, the Gloss Highlighter, which has a versatile formula perfect for intense brightness, but elegant at the same time.
About Face – New Makeup Brands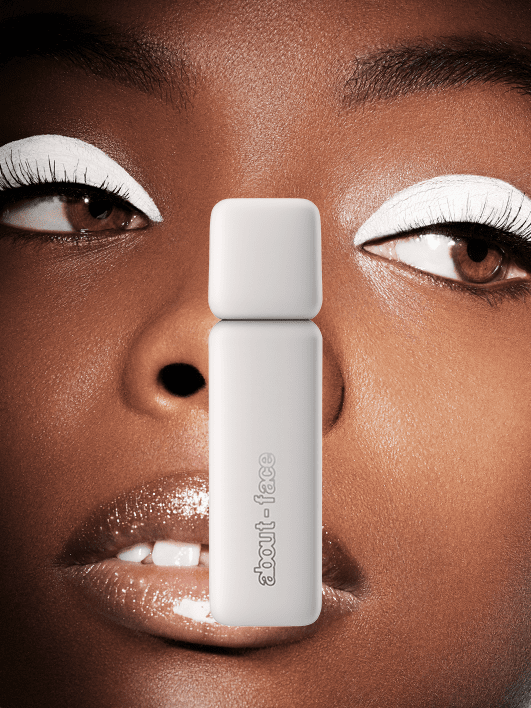 If you are looking for crazy and colorful looks, the makeup line of Ashley Frangipane a.k.a. Halsey, as we all know it, is definitely what you need. "Human beings are strange, complex, and completely beautiful for this. Everyone has their own messy, crazy and personal method to become the best version of ourselves:" so why not reflecting this "insanity" also through makeup?  Experimentation, creativity, and products designed to celebrate our every version, and makeup that, from elegant and minimalist, turns into expressive and bold (no pastel shades are allowed in this collection) to reflect 100% the consumer even when they want to exaggerate a bit, as well as being totally vegan, cruelty-free and gluten-free formulations, without phthalates, parabens or synthetic fragrances. Products that invite you to play with make-up without any rules to follow.
Rare Beauty – New Makeup Brands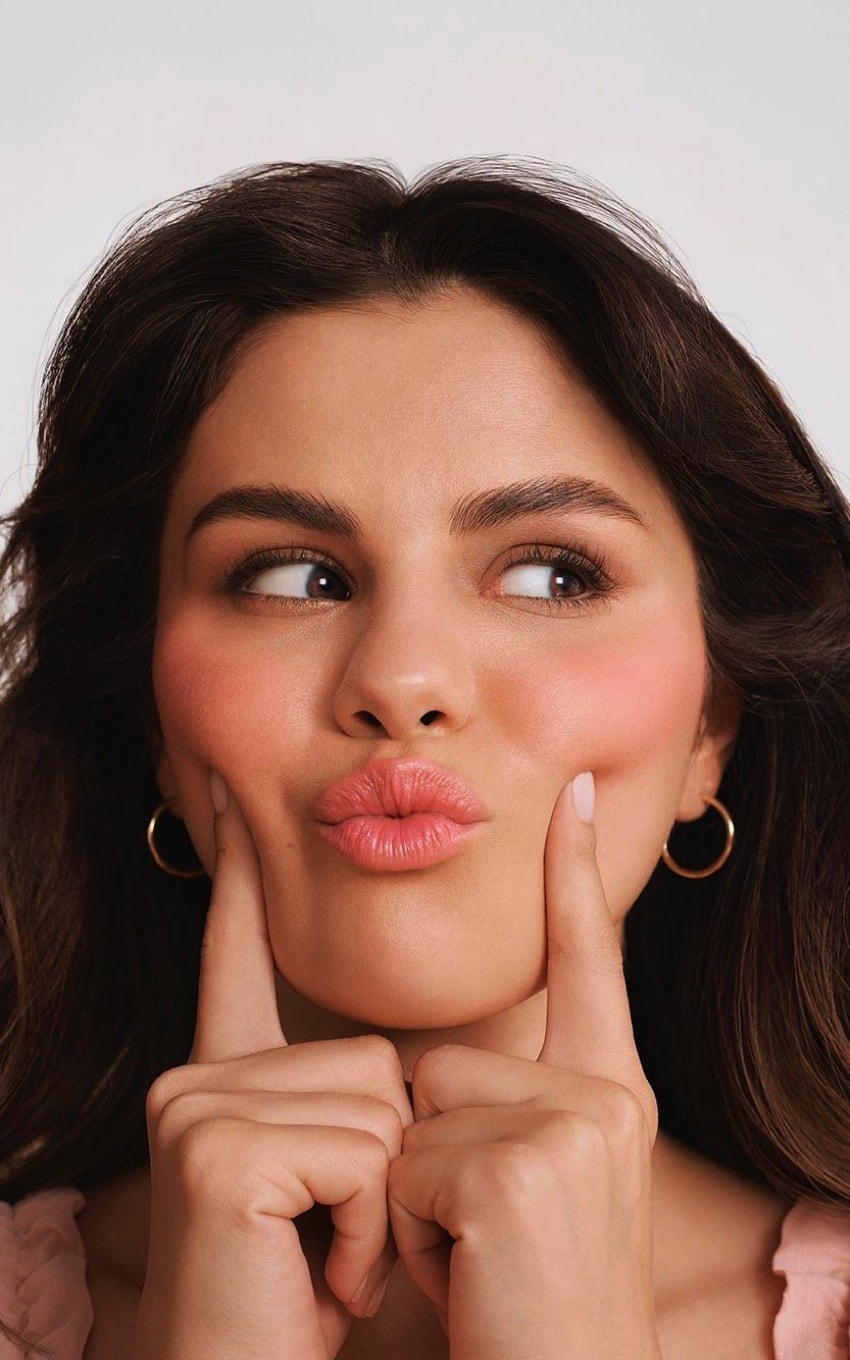 "Being rare means feeling comfortable with yourself. I stopped trying to be perfect. I just want to be myself."
It finally arrived at Sephora: "Rare Beauty", the make-up brand by Selena Gomez with breathable and light formulas that do not hide our skin, and whose mission is to break down the unrealisticstandards of perfection that are offered to us every day and help people celebrate their individuality by redefining the meaning of beauty and promoting self-acceptance. Moreover, the brand wants to create a safe and welcoming space that supports mental health without any distinction of age, gender identity, sexual orientation, race, cultural background, and physical or mental abilities, no longer inviting us to hide what makes us unique and vulnerable. Over the past three years, Selena Gomez has dedicated herself to the development of Rare Beauty, creating a brand that goes beyond mere physical products, but that is a starting point to believe in the beauty of imperfections and the creation of a respectful community, authentic and full of meaningful relationships. Furthermore, mental health has always been an important topic for Selena, and it is for this reason that the Rare Impact Fund and the Mental Health 101 campaign were recently created, whose objective is to raise funds and distribute funding to organizations that make mental health services more accessible, particularly in educational environments such as schools.
Kess Berlin – New Makeup Brands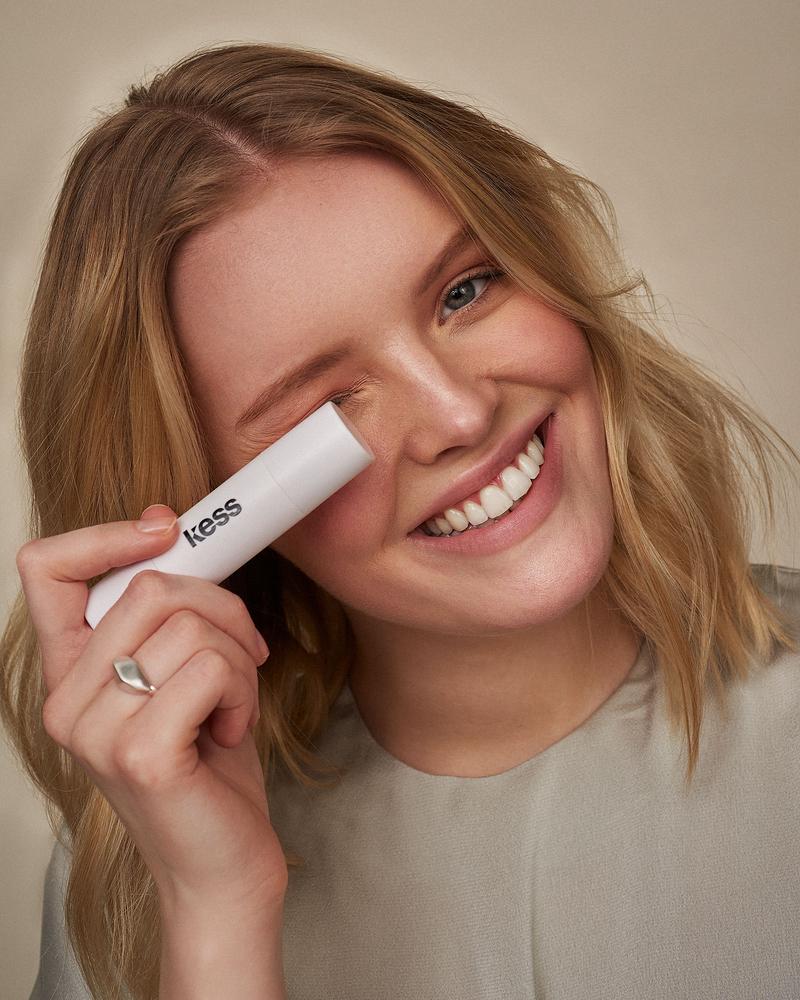 Directly from Berlin comes the new Kess Berlin makeup line, a line suitable for anyone, but especially for those who want an effective and beautiful look in a few moves. The brand focuses on simple looks and high-quality ingredients, in addition to the very minimal and refined packaging, which offers "practical" solutions that are likable to soon become our favorite products to keep in the bag and always carry with us, thanks to the two-in-one formulas, like their Blush & Highlighter Duo Stick. A multitasking product consisting of blush and a highlighter available in 5 different shades in stick format, multifunctional for cheeks, cheekbones, eyes, and lips, for a complete make-up in one move. Moreover, mascara, lip gloss, eyeliner, and the legendary Eyeshadow Tower, a trio of eyeshadows that blend with the color of the eyes, intensifying contrast colors, and a neutral tone in 3 different textures: opaque, metallic, and sparkly. What else could you wish for? In addition to that, they are all 100% vegan, cruelty-free, gluten-free, paraben and nanoparticles-free.