Tolly Dolly Posh is only 18 years old but she has already clear what she wants to do in her life: "My mission is to inspire others to be more confident also through what they wear." To do that, she decided to be a sustainable fashion lover and to not follow trends!
Nice to meet you, I am:  Tolly, also known as Tolly Dolly Posh. I write an ethical and sustainable fashion blog, raising awareness regarding issues in the fashion industry and inspiring people to make changes, no matter how small they might be. I like to bring a positive and creative twist to subjects that can often be dark and hard hitting.
Location: I'm from the UK but you can often find me near Florence, Italy!
Trend: Ignoring trends!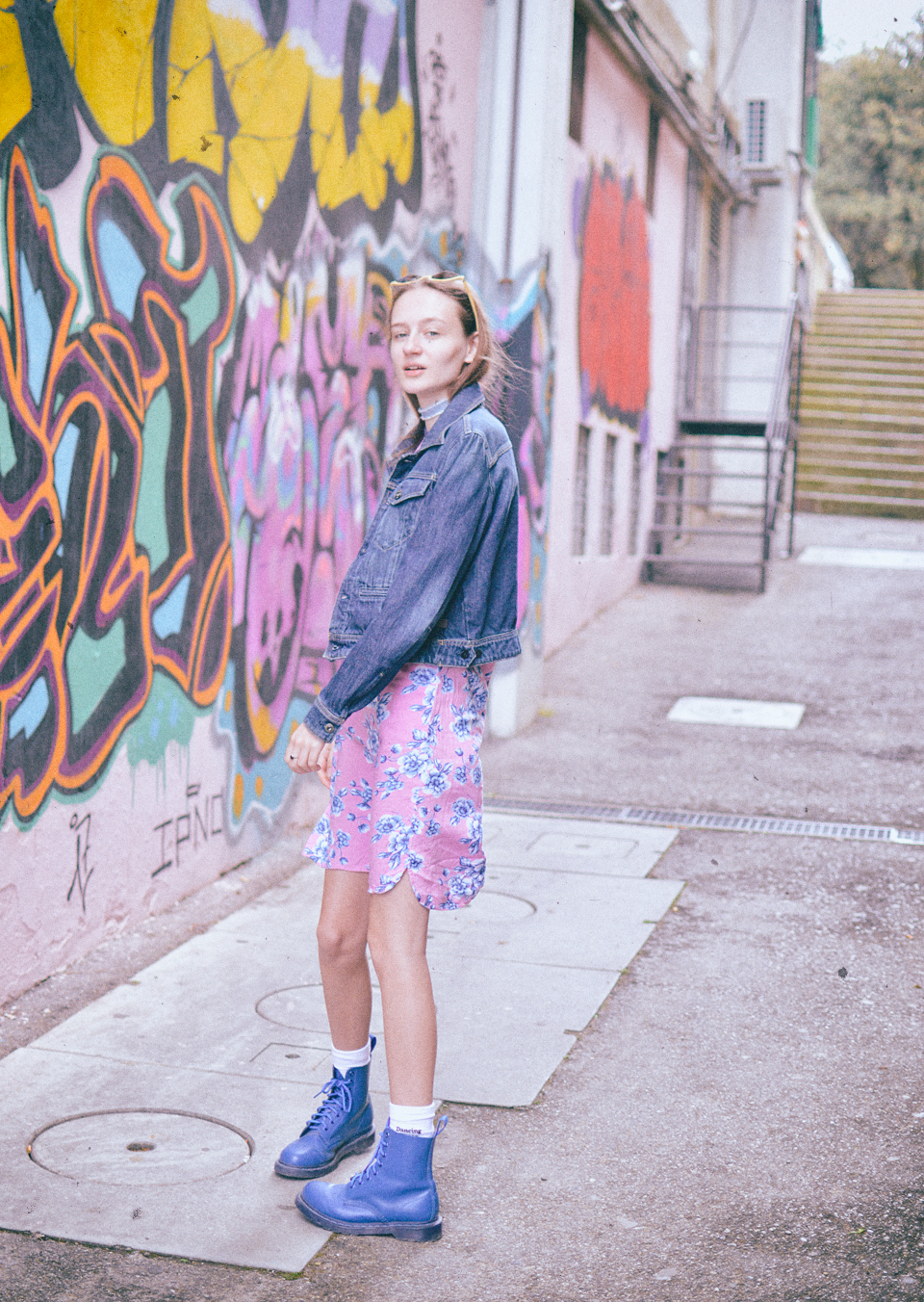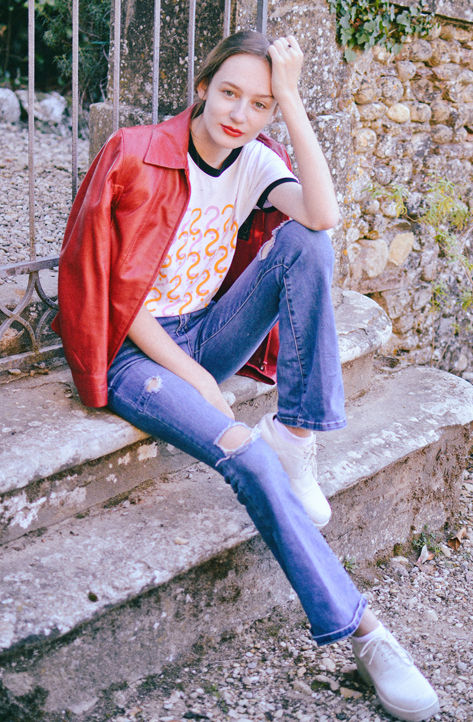 #Inspo: It's technically not a trend, of course. As I've learned more about sustainability, I realized how unsustainable trends can really be. The fashion industry goes in cycles and seasons, meaning  that trends never the same and what you buy can often be deemed as "unfashionable" a few months later. It also contributes to fast-fashion's mass-production and over-consumption issues. So, for me, I ignore trends and embrace my true individuality.
Styling Tip: If you do see a trend that you like, hold onto it and see if you still enjoy it weeks or even months later. Heeled boots used to be trendy a couple of years ago and I always loved them, but I didn't want to buy a pair from a fast-fashion brand, so, I decided to wait. I recently went on the app Depop and finally invested in a second-hand pair. They were part of a trend, but I loved it so much that it stuck with me and I made a considered purchase.
My favorite Way To Wear It: Not following trends mean that you can experiment with your style and truly understand what you like. A lot of what I buy is second-hand (from charity shops or jumble sales) which means I can experiment more sustainably.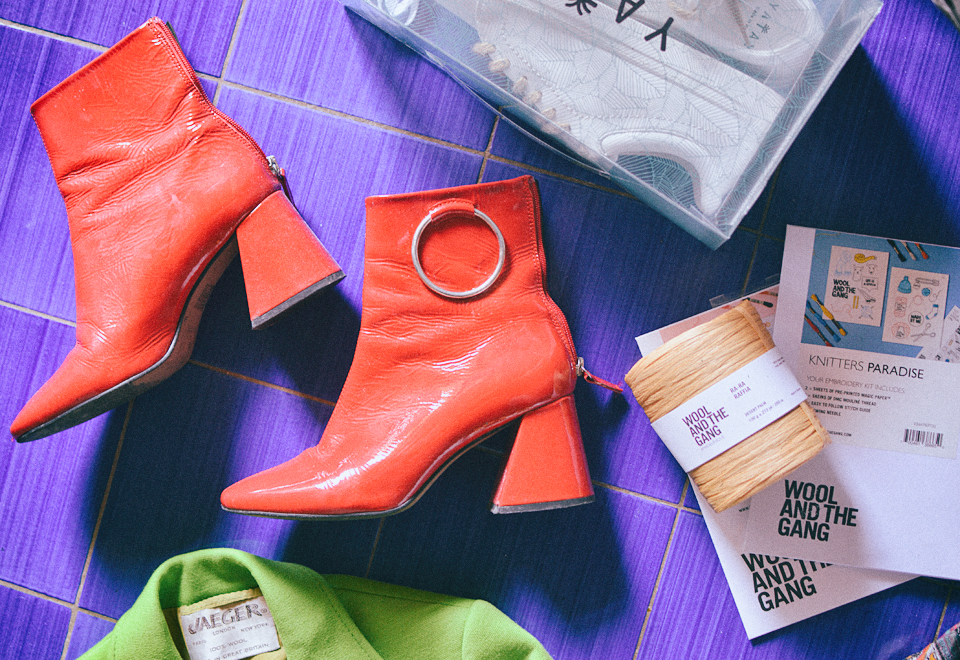 "Not following trends mean you can experiment with your style and truly understand what you like."
Trendspotting: I would say a lot of eco-advocates are rather anti-trend. Having a sustainable wardrobe means investing in items that will last years, that are stylish and of quality.
Your Favorite Fashion Book: "To Die For" by Lucy Siegle is really insightful and I've learned a lot about different sustainable issues, especially those related to animal welfare and cruelty.
Steal Style: I don't really have one! I've never been the one who takes other people's style, simply because I enjoy wearing whatever I want.
Your Fashion Superpower: When I was looking for my first pair of Dr Martens, I wished and wished and wished that I would find a second-hand pair. I was in France at the time and I was visiting second-hand jumble sales most weekends. One day I said to myself, "I'm going to find some!", and later that day, I came walking back home in a pair of perfect-fitting, gun metal Dr Martens. So – basically, I can wish for anything I want to find!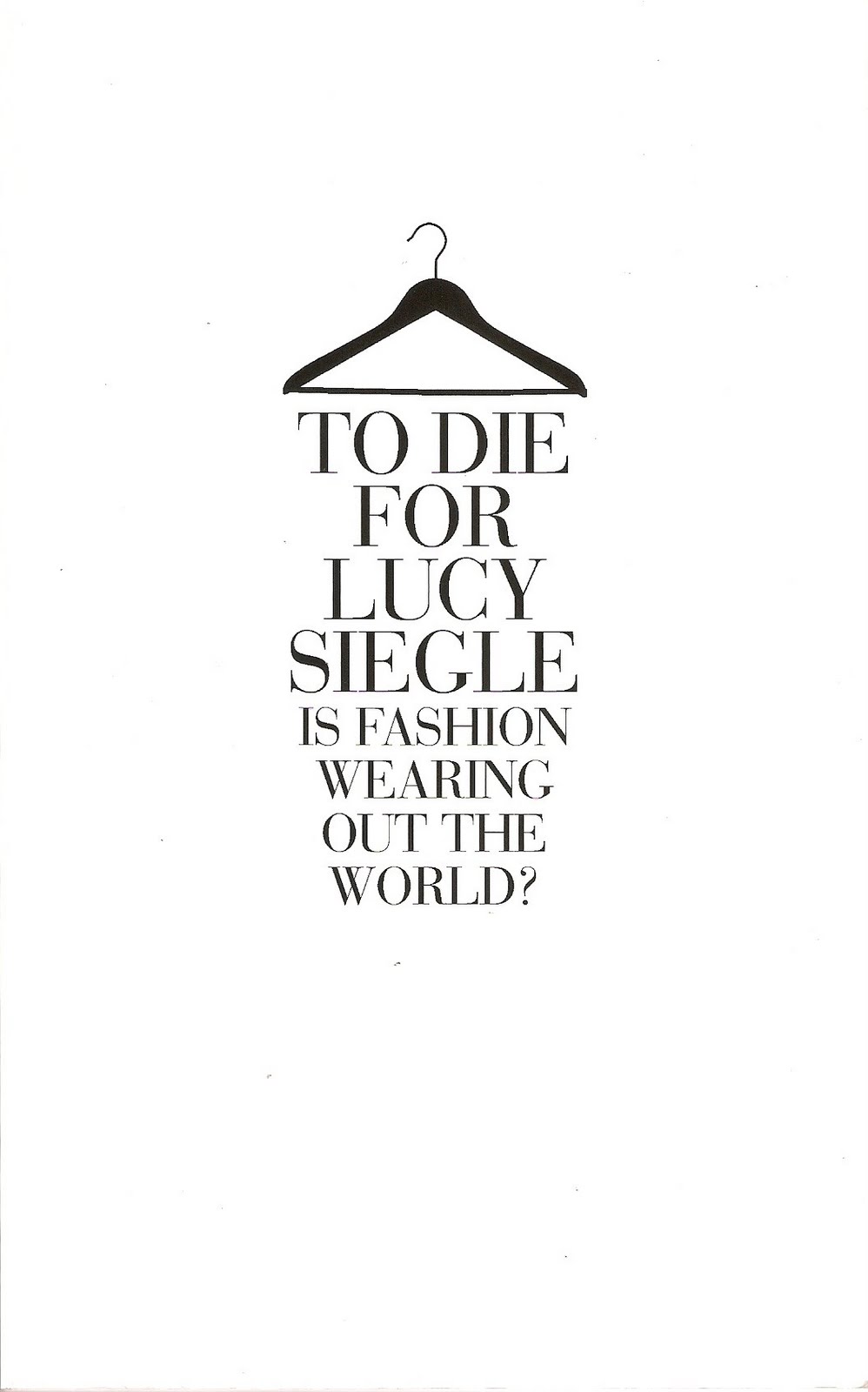 "I can wish for anything I want to find!"