Simona Sacchitella, celebrity stylist from Los Angeles who counts among her clients Salvatore Esposito, Rodrigo Santoro, and Bailee Madison, told us about the originality and the creativity of the Italian style!
__________
How did your passion for styling begin?
__________
My passion was born when I was in college, more precisely when I started working for Roberto Cavalli. Later, I added a fashion exam to my study career, which had nothing to do with it. Thanks to Cavalli I realized I wanted to work in fashion. Then I combined it with my passion for America: my kind of job is beautiful all over the world but in Los Angeles, it has an international form. I love Los Angeles for what I do and for the many opportunities.
__________
Speaking about Los Angeles, how would you define the American style compared to the Italian one?
__________
The American, in general, acts like s\he is trying a little too much to coordinate the look, but often, a simple white shirt with a pair of jeans is a perfect choice. The difference lies in simplicity, as Italians, we believe that we are beautiful with simple things on. The American tries too much sometimes: I recommend them to try a little bit less and to use clothes that suit you a little better. In this regard, tailors are a great resource: I bring my tailor to all the fittings because a dress must be fitted on every customer. If you pay attention to the red carpets you realize that few other stylists use this resource. The same size does not mean the same fitting. The tailor is a resource to rediscover, s\he is the stylist's best friend.
__________
A celebrity you loved to work with?
__________
Two Italians: Salvatore Esposito, a dear friend, and Alberto Frezza. Salvatore lives in Italy while Alberto in Los Angeles, they are both wonderful people, and I find myself very comfortable with them on a stylistic level. I am very lucky because all my customers respect and adore me, with some I began a friendship while with others I stopped at a professional relationship, but luckily I get along well with everyone, and this is a great satisfaction because when you're appreciated, you want to do even more.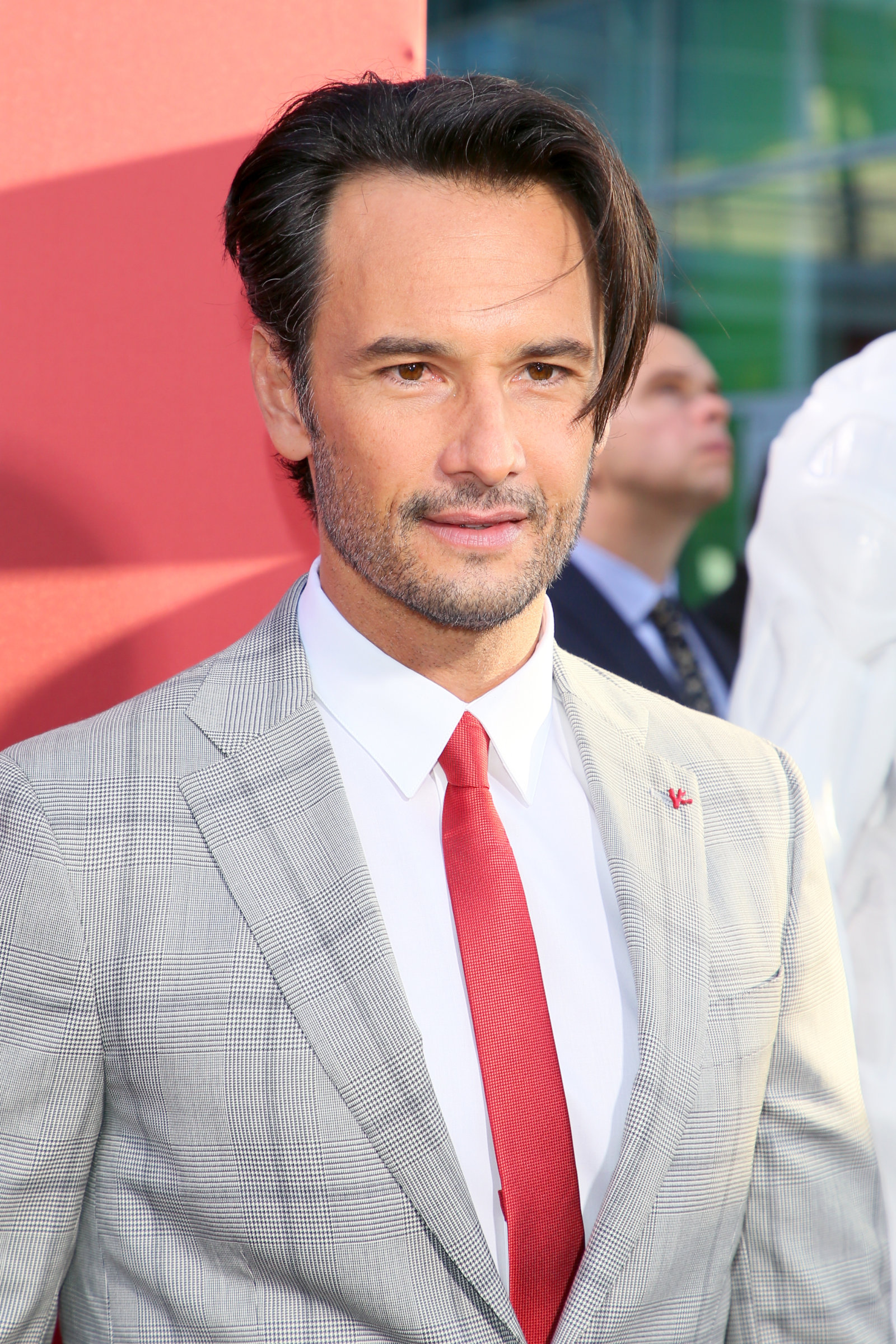 __________
Tell us about a styling of yours.
__________
A recent styling that I like is the one I did for Rodrigo Santoro for the premiere of the second season of "Westword," by HBO. Rodrigo is Brazilian, although he lives in America, and he is an artist, he is not much for the appearance: this does not mean that he does not care about what he wears, but he trusts me as a stylist and I love to use Italian brands when I can. I am Italian, I love my Country and our fashion is among the best ones in the world. So I tried some brands on him and in the end we chose Isaia, a brand from Naples, and the cut of Isaia is Neapolitan Dandy. Rodrigo loved the color and everything and in the end, he was one of the best dressed of the second season's premiere. The suit was grey with red details. Then I chose Jimmy Choo for the shoes and a white shirt. Really nice.
At the last minute, he asked me for a red tie, but for the red carpet I could not choose a bright red, and it could not be smooth otherwise it would look shiny, so in two hours I had to find out a tie and I chose one with a checked texture, almost honeycomb, so that the flashes and lights would not turn it off. Then the color recalled the one of the suit. This has been one of my favorite red carpet's stylings lately.
__________
This is one of your recent ones' favorites: what is instead a styling that you love from the past?
__________
A couple of years ago, Giacomo Gianniotti in Etro. It was a wonderful look: we made a mix of fantasies, greys, blues and little checks. I love to dress both men and women, but dressing men is among my favorite things, they are more casual. If I had to choose I would opt for men in suits. I also love working with women of course, but with men, it is more challenging. I love all my stylings otherwise, I would not do this job, but there are some looks that I like more, although whenever I see one of my looks they give me goosebumps because they suit my clients so well, so I don't really know which one to choose.
#Inspo: My inspiration is Italy, our culture, my dad always-present suits, the fact that we coordinate colors. I am always inspired by Italy, that's something that clients know when they choose me.
"B

ecause when you're appreciated, you want to do even more."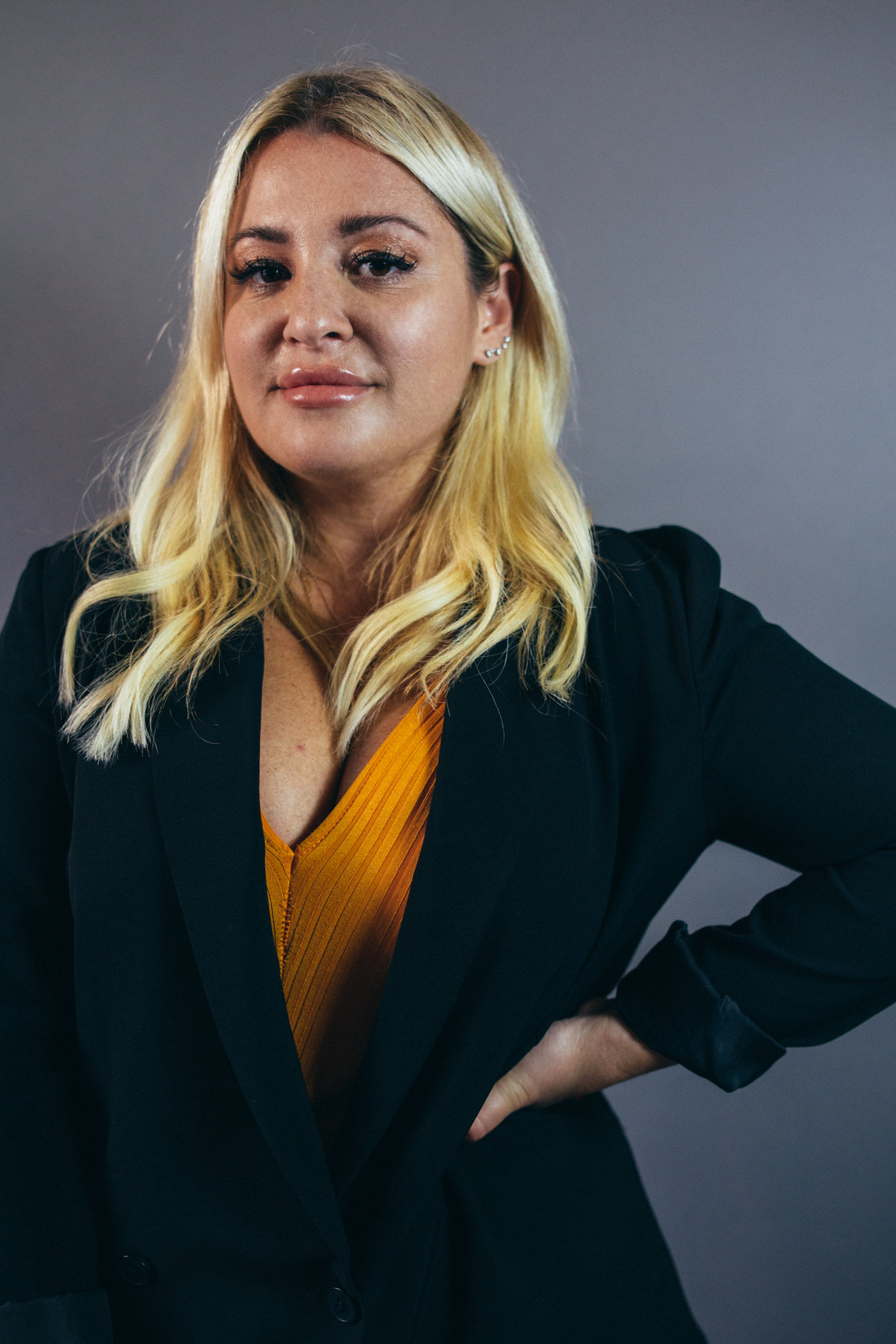 __________
The Americans are in love with the Italian style: many actors on the red carpet, at the premieres above all, wear dresses made by Italian brands, such as Armani or Zegna, just to name a few.
__________
Yes, it's true. However, there are a few stylists that are Italian like me which are trying to bring under the spotlights a little bit of the Italian essence. The Americans see what we do and they request it too. Stylists must know all the brands and many times it is not so, even if it sounds strange.
Style Tip: Following the trends yeah; but also wearing something that suits us well, that makes us feel good. If I wear something fashionable but when looking at the mirror it does not make me happy, you will understand it from my face, so those who look at it realize that I am not carrying it properly. I recommend to always follow your own personal style, the one you trust, that you like. To my clients, I always say that among those outfits we choose together the final decision must be theirs because you see on their face if they do not feel beautiful.
To men perhaps, even very young one, I would say to always put something a little more classic, for example for an event or an evening: a blazer is always nice, maybe with a T-shirt underneath instead of a shirt. Never forget that being classic, in my opinion, is always the best choice, and to be in line with the event: you feel better when you know that you are appropriate for the occasion.
"I recommend to always follow your own personal style, the one you trust, that you like."
__________
Who would you recommend the Italian style to?
__________
To everyone, because you can never go wrong if you choose the Classic Italian style; it works for both men and women. An Italian brand is suitable for any kind of beauty.
__________
Is there a brand you personally like a lot?
__________
I adore Dolce & Gabbana, always loved and always will. Versace though, I've never left it. I love Gucci shoes, but not so much the clothes on a personal level. There are a lot of smaller brands that are beautiful too, but these are my favorites. Dolce & Gabbana is my passion. They are geniuses, they are the Italian soul of fashion: for example, if you buy a classic lace dress from Dolce & Gabbana now, it will be immortal, it dresses any type of body. When I dress my clients in Dolce & Gabbana there are very few changes to make, their dresses suit everyone very well, even men. Rodrigo (Santoro) has worn Dolce & Gabbana many times, and my tailor has never had to make a single modification.
"Dolce & Gabbana
is my passion."
"They are geniuses, they are the Italian soul of fashion."
Epic Fail While Doing a Styling: Until now nothing, thank God, I put so much attention and I love so much what I do that I take no chances, so to this day, an epic fail has never happened.
How I Like to Wear It: I am very classic, I wear jeans, slippers, a body and a jacket, when I go to work I put sneakers on, but every day I go out like that. Then in the evening I wear heels, glitters, and a short dress. But this is my style! Always very shiny, because I love everything that is sparkling, I also go to the grocery store full of glitter.
Your Favorite Fashion Book: "The Little Dictionary of Fashion: A Guide to Dress Sense for Every Woman" by Christian Dior. It tells you everything you need in a few words.
Steal Style: Barbie, I'm not joking, she has always been an icon for me, since I was a child, and she will always be.
Fashion Superpower: Making someone flawless in a little time.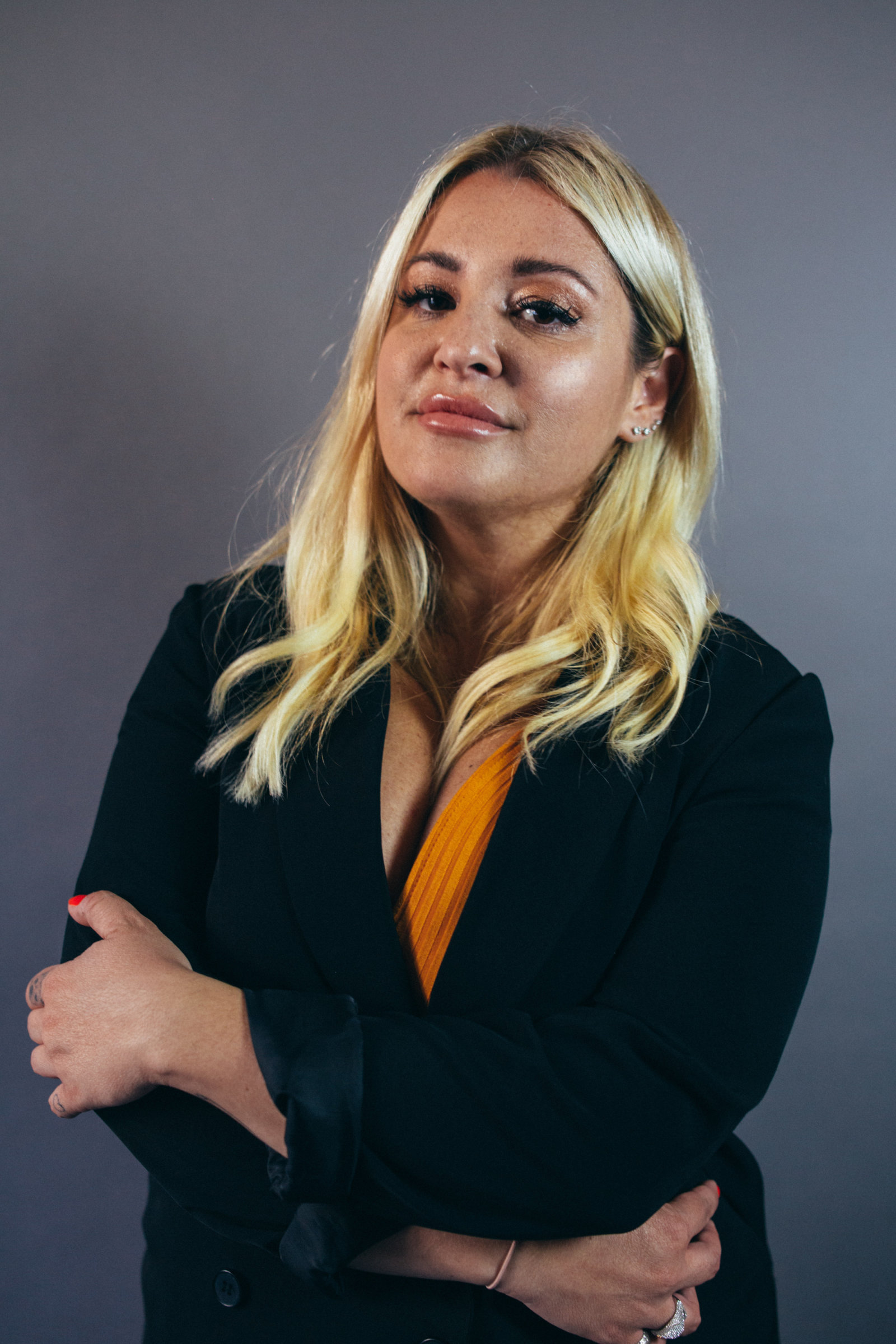 __________
What advice would you give to a young girl/boy who would like to do this job?
__________
Although it seems difficult, because there is a lot of competition, if it is really your dream, you have to try. You can start as an assistant or alone, for example, I started by myself, which is more difficult, but if you are hesitant you can start as an assistant and then work on your own. Not to be sad at first if there are no customers because they will come. To always give 100% and if you do not know something, ask, study and learn; Be always very professional in what you do. Professionalism always pays off.