Neutral colors, vintage and French style: these are the three keywords to identify Marion Caravano's idea of fashion. She astonishes us every day with pictures of beautiful outfit on Instagram and, on our #5FMW, she told us where the inspiration comes from, who are her style icons and more!
Nice to Meet you, I am: Marion Caravano and I am a digital content creator on Instagram.
Location: I was born in France, I'm living in the South of France with the sun and the beach.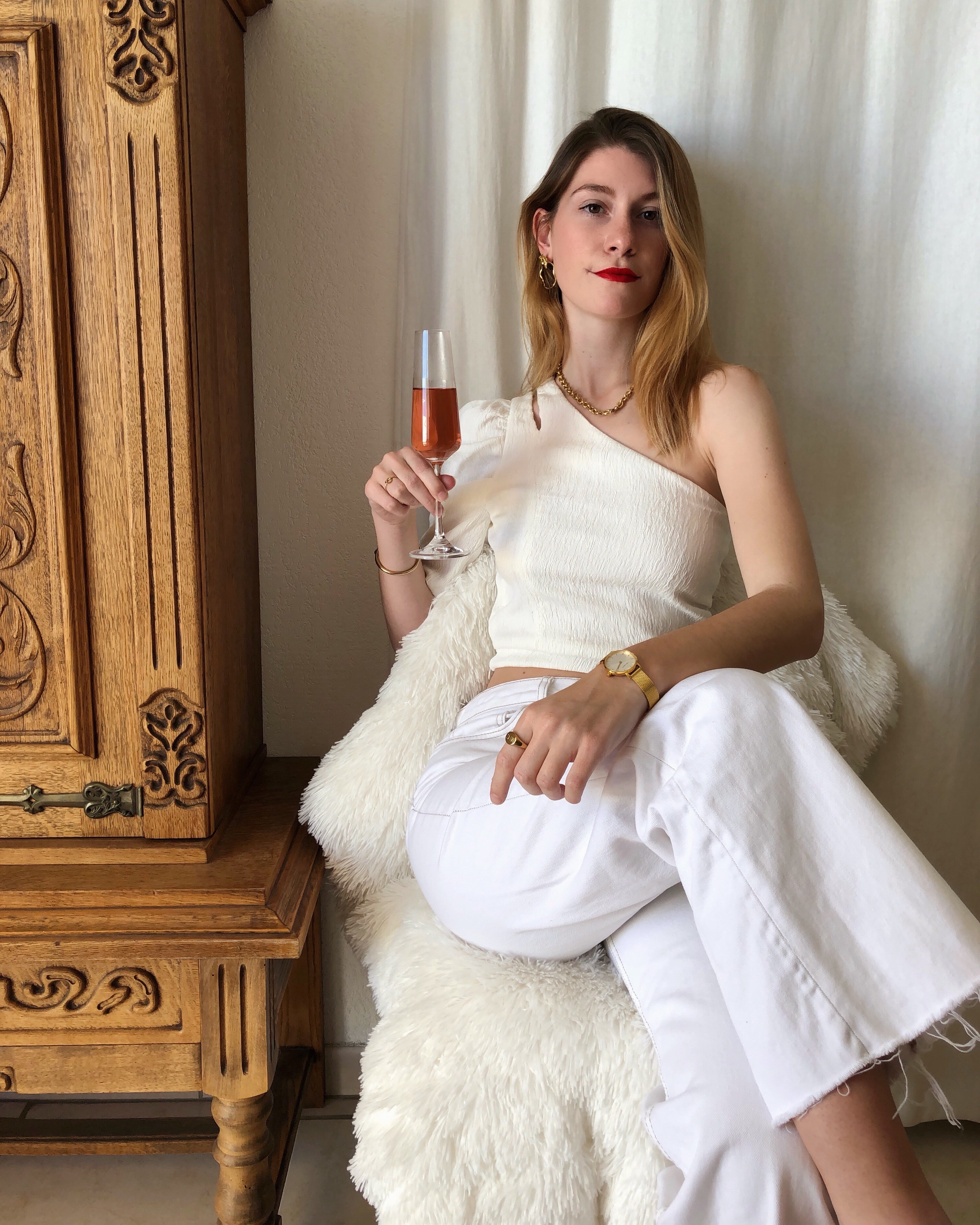 Trend: I don't know if I can say that I have only one style in particular but I really like to mix the vintage and the French style. I like elegance, simplicity, neutral and creamy tones. I also pay attention to the clothing materials because it also defines the style of our outfit, in my opinion. For example, wearing knitwear in cashmere or a satin shirt will make your outfit elegant and classy, while wearing very poor quality material will make your outfit very cheap. Another thing that is really important in my style is to be comfortable, always. If I'm not comfortable in what I'm wearing I'll think about it all day, it will change my way of being, it will not be elegant and I'll have a bad day… So, when I go shopping, I always look for clothes in which I feel so good.
#Inspo: I have been interested in fashion since I was a little girl. My mother loved to dress me up when I was little and sometimes when I see pictures of me as a child, I realize that some of the pieces I was wearing are totally fashionable right now. This is so funny to see fashion is, finally, after all, an eternal resumption… I'm very inspired by old French and English movies and TV show. I really like the elegance that emerges in the personality, the behavior and the outfit of the actresses. I have the impression that, in past centuries, elegance was really a style that all women naturally had. I'm also very proud to be French and to be inspired by the French style, the culture of my country, architecture, art, etc… I am also inspired by my travels and the people I see on the street or on social networks.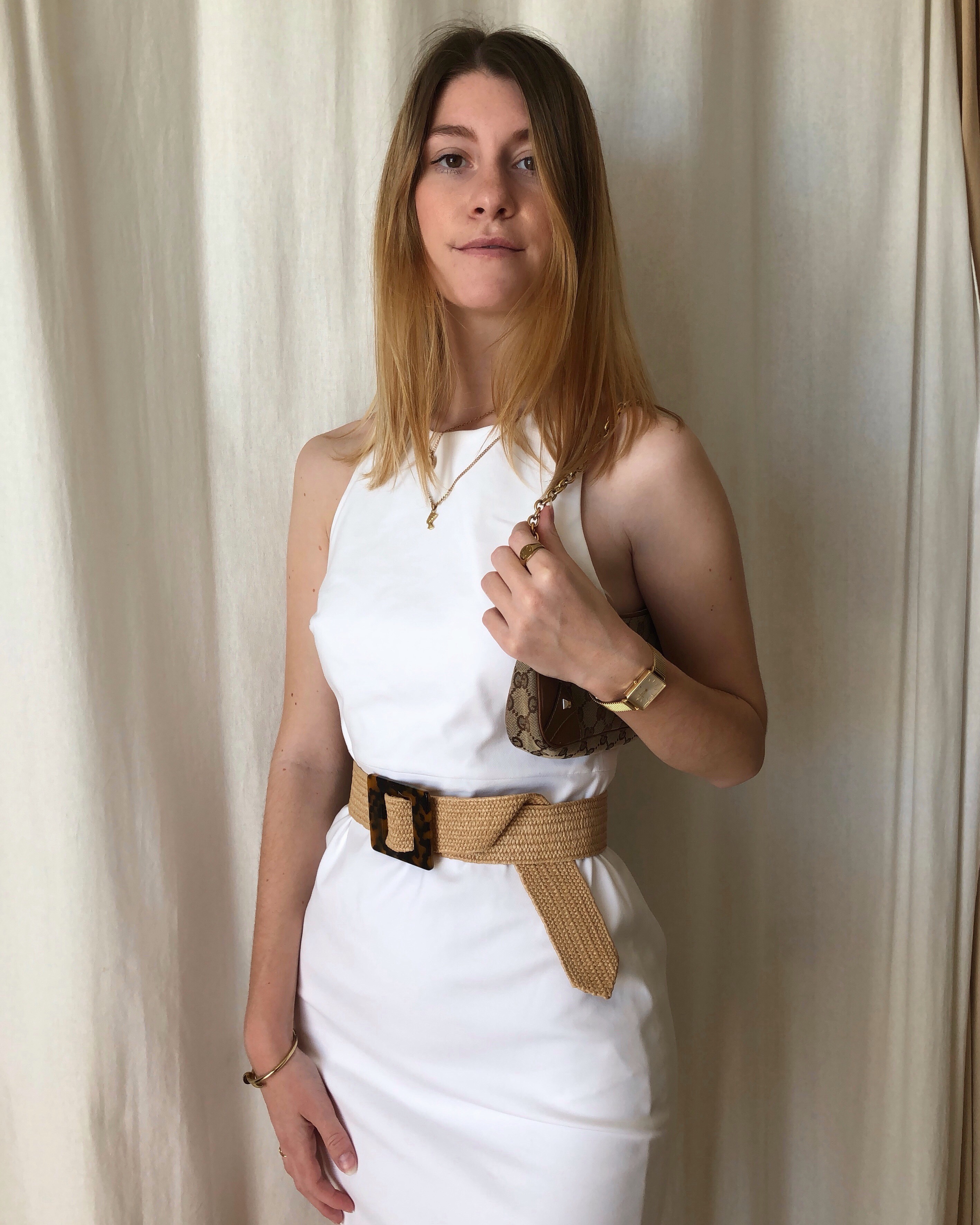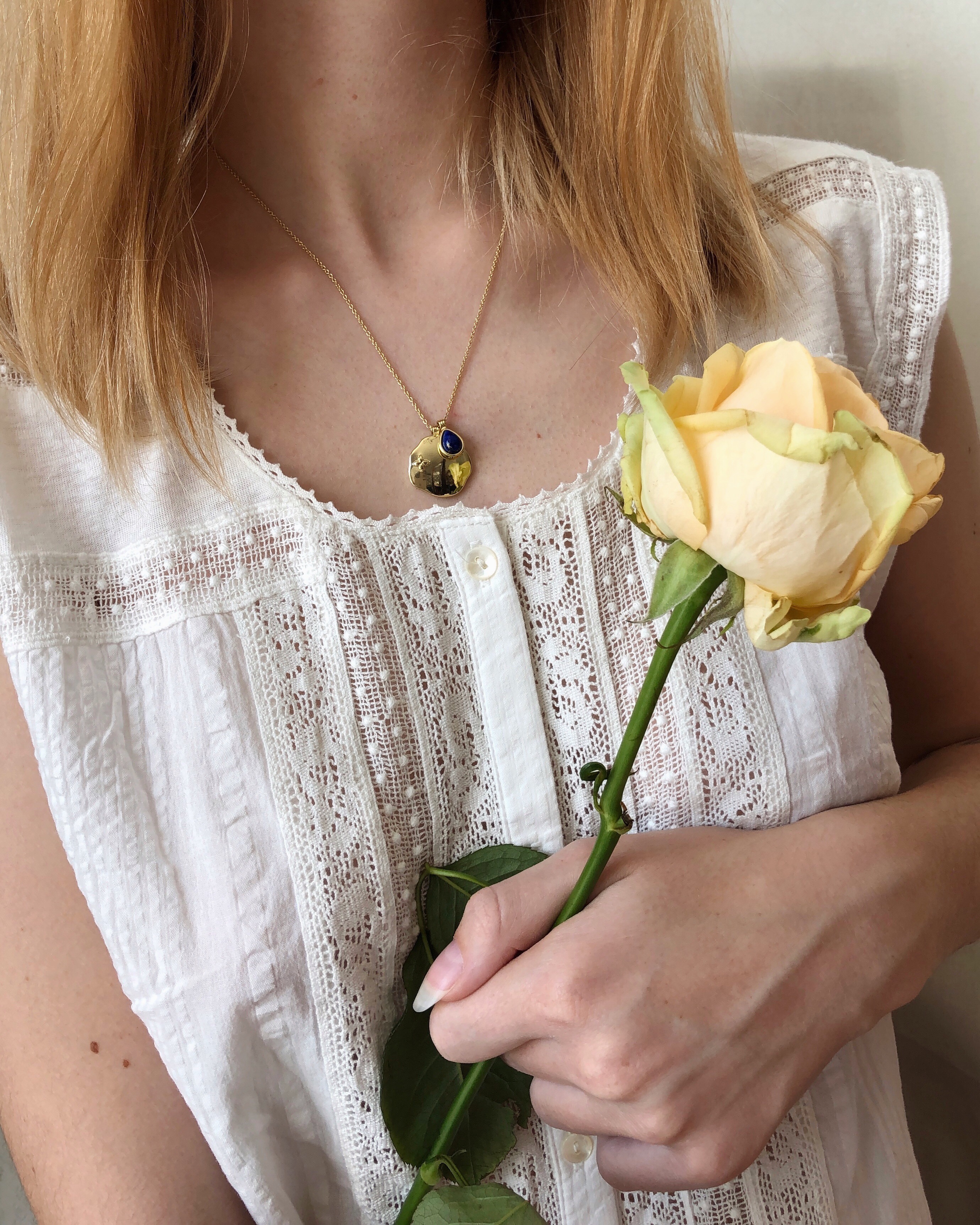 Styling Tip: I advise you to dress as you want and as you feel! Fashion allows us to assert ourselves, to show our personality through our outfits. There are no rules or codes to follow. There are just morphology, colors tips that can allow you to highlight your body, your face or your hair but it's up to you whether you want to put them into practice or not. Dress the way you want, the style you want, just have fun with fashion.
And please guys, don't judge other people's styles!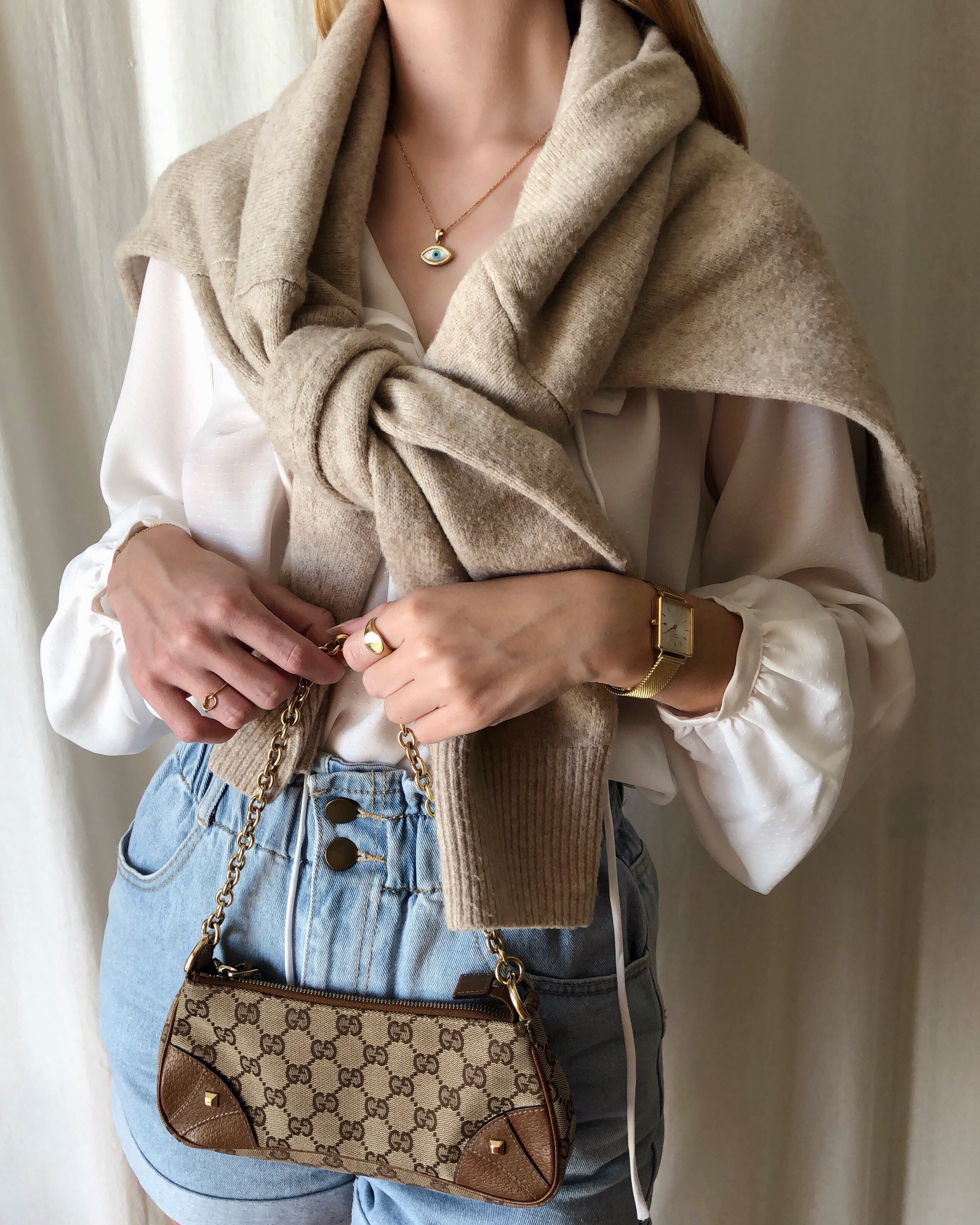 My Favorite Way to Wear it: I like to wear a simple outfit: a white blouse, high-waisted mom jeans, a camel blazer, loafers, a layering of golden necklaces and the little vintage touch: a vintage luxury bag.
Trendspotting: I would see this look on Dakota Johnson, Marion Cotillard, and Lily-Rose Depp. They totally have the style and the right attitude to wear this kind of outfit!
Your Favorite Fashion Book: My favorite fashion book is: «Chanel une allure éternelle» by Bertrand Meyer-Stabley and Lynda Maache. This book is about the life of Gabrielle Chanel and the Chanel fashion house. I love this book and it inspires me so much! Chanel is my favorite luxury brand. I really like the style that Gabrielle Chanel wanted to convey to women. I think Karl Lagerfeld has managed to revive the fashion house by keeping the elegance and symbols of Chanel, but also by making it live in our current era. Vogue magazine inspires me as well.
Steal Style: Audrey Hepburn, Lily-Rose Depp, Victoria Beckham, Bella Hadid (her vintage pieces) and Christie Tyler (@nycbambi on Instagram).
Your Fashion Superpower: I have the flair to find beautiful pieces that are not too expensive. Voilà!
"I really like the style that Gabrielle Chanel wanted to convey to women."