Jordan Foster, New York City-based stylist, loves to make her clients feeling good by choosing looks that well represent their personalities and strength, and that's exactly what she does with Ashley Graham, of whom she has been the stylist for the past two years. For the

Met Gala 2019

, she decided to go over the boundaries giving life to an original and camp look that paid homage to the creative genius of Dapper Dan, with whom she and Ashley collaborated to create the incredible Gucci suit worn for the occasion. In this new #5FMW, Jordan told us all the secrets and the inspiration behind this look, including a couple of epic-fails that happened before the red carpet…
 You are the stylist of Ashley Graham: how has your relationship evolved after so many collaborations?
__________
Ashley and I have been working together for two years and over that time we have built up a trust that is essential to our work together. I sometimes feel like I know how to dress Ashley better than I know how to dress myself. We see each other weekly and through working together so much I'm able to look at even a picture of a garment and know how it will or will not suit her. We are always texting each other inspiration and it's a very collaborative relationship.
One word to identify Ashley and her style.
__________
Fearless.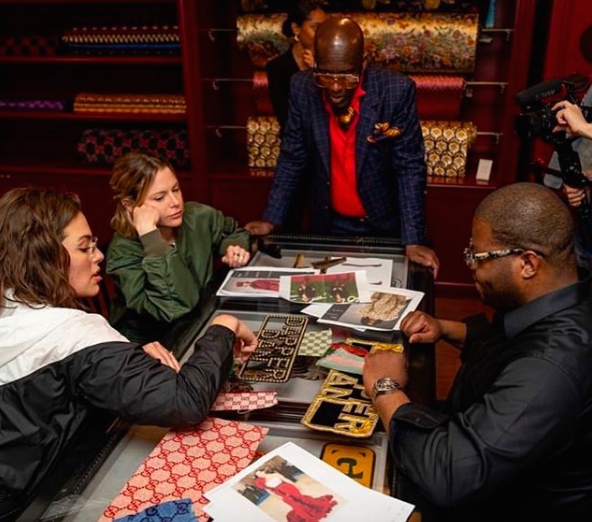 Let's talk about the stunning suit you styled for Ashley on the occasion of the Met Gala 2019: how was collaborating with the legendary Dapper Dan?
__________
Collaborating with Dapper Dan was INCREDIBLE. Truly, I had to pinch myself every time I went to his studio in Harlem. He is a lovely, positive, kind, humble, happy person and it was an honor to be invited to his studio and design a look with him…..for the Met Gala no less!  We all had our ideas and inspiration for the look but it was his creative genius that decided on the small details that ended up making the dress what it was. He had the idea to add the green lapels and cuffs and all of the patches and I think that really gave the dress that 'camp' aspect the theme called for.
What about the accessories, both the ones for the hair and the jewelry?
__________
Justine Marjan styled Ashley's hair for the Met and she had the incredible idea to give her a low, sleek, very long pony (a nod to Harlem style) and to fill it with ornaments. Together, we picked out a bunch of pieces from Gucci that they generously gifted us and Justine also incorporated lots of pieces from Jennifer Behr and her personal collaboration with Kitsch. We planned on the hair is one of the main 'camp' statements and I think she did an absolutely incredible job and the look would not have been complete without that ponytail! Someone said it needed it's own Instagram account and I couldn't agree more.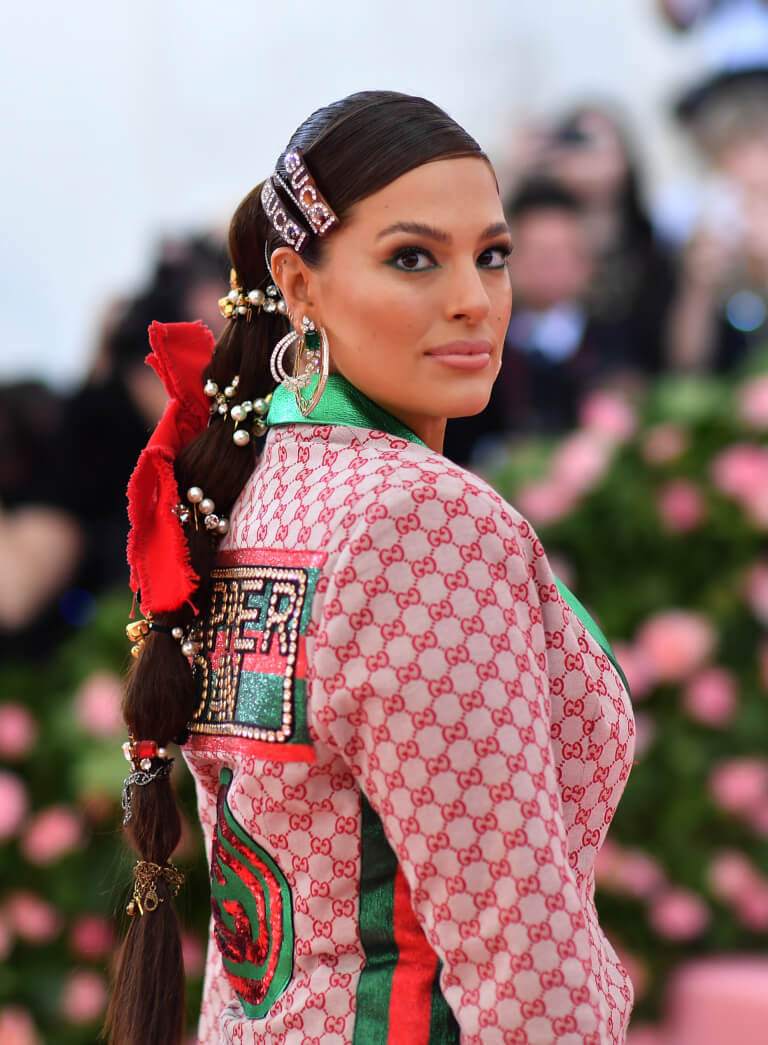 A funny or unique BTS moment with Ashley you can tell us about?
________
As always, getting dressed is left to the very end of glam and you pretty much always run out of time. I had custom tights made by Destiny Bleu of D.Bleudazzled and Ashley and I knew we would need a solid 30 minutes together to get them on properly. Instead, we had about ten and of course, catastrophe struck and holes started opening up as we were pulling up the tights. Thank god, our amazing tailor Jessica Yuen was across the street with another client and she was able to run over and sew her tights up while I put earrings in her ears. We then also had to move one of the buttons on the blazer as she was literally walking out the door because it wasn't closed up enough. In this craziness, we also somehow superglued a glove to two of her fingers! Needless to say, we ran very late and it was stressful…but you'd never have known!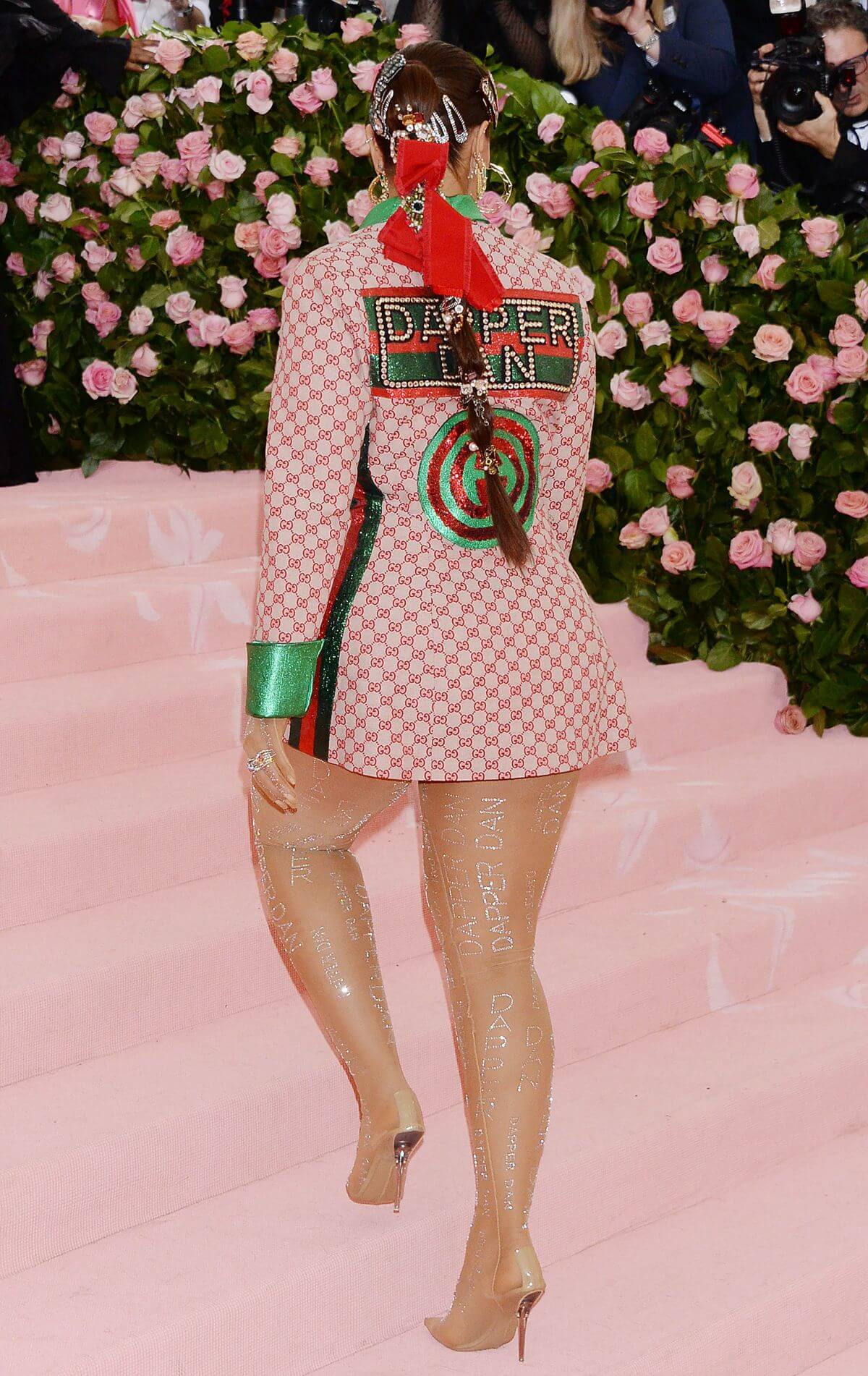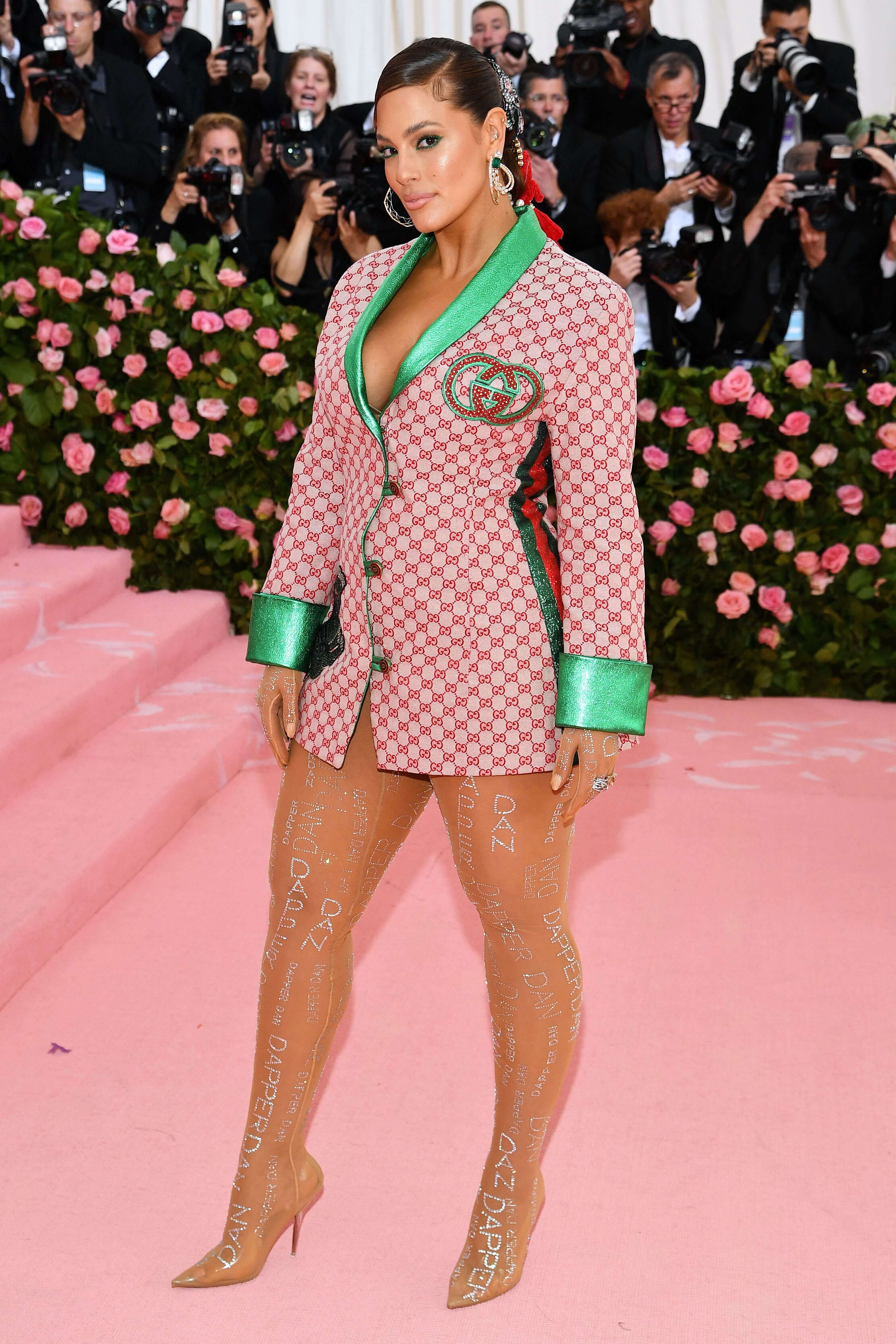 What's Camp in fashion for you?
__________
Camp fashion for me with this Met Gala meant encouraging Ashley to just be an exaggerated version of herself. Ashley already has a larger than life personality and is the most confident and fun person I know. We took this as an opportunity for her to just have a lot of fun and wear something she would never normally wear….a mini dress with bedazzled tights and gloves! Most importantly, almost even more than the theme, we wanted to pay homage to Dapper Dan and focus on the things that are authentic to his aesthetic and history. We did this through the fabrics and accessories.
What's a styling tip that you learned over your career and that you still find useful for your work?
__________
Well, this doesn't apply to this year's Met Gala at all but less is more. Less is always more. As a stylist, I often have to pull back. I like my clients to look like they dressed themselves not like they hired someone else to. 
If you force something too much as a stylist it just doesn't look authentic.