They are the most famous banana bikinis of Instagram, but they also represent the quality of Made in Italy, #bodypositivity and Colombian creativity: we are talking about the Los Trapitos Al Sol swimsuits, a triumph of colors, prints and forms born from the mind (and from the roots) of Carolina Sanchez. Here's what she told us about her brand, her book on the nightstand and the message of that she would love to share with every woman in the world!
How did your passion for fashion begin and how Los Trapitos al Sol was born instead?
__________
I have always loved fashion, when I was in high school I dreamed of moving to Milan to study at IED. At 20 years old I landed here and I haven't left this city since!
What idea of style and message would you like to share with your brand?
__________
The Los Trapitos al Sol woman is cosmopolitan, she loves to travel and she has a sophisticated taste. I like to think about a woman who lives of herself, strong, ironic, swaggering, but kind. I would like the message to be: "A woman who is not afraid of being herself and is not afraid of being judged by others;" It would be nice if women could learn to support each other, no matter how different we are!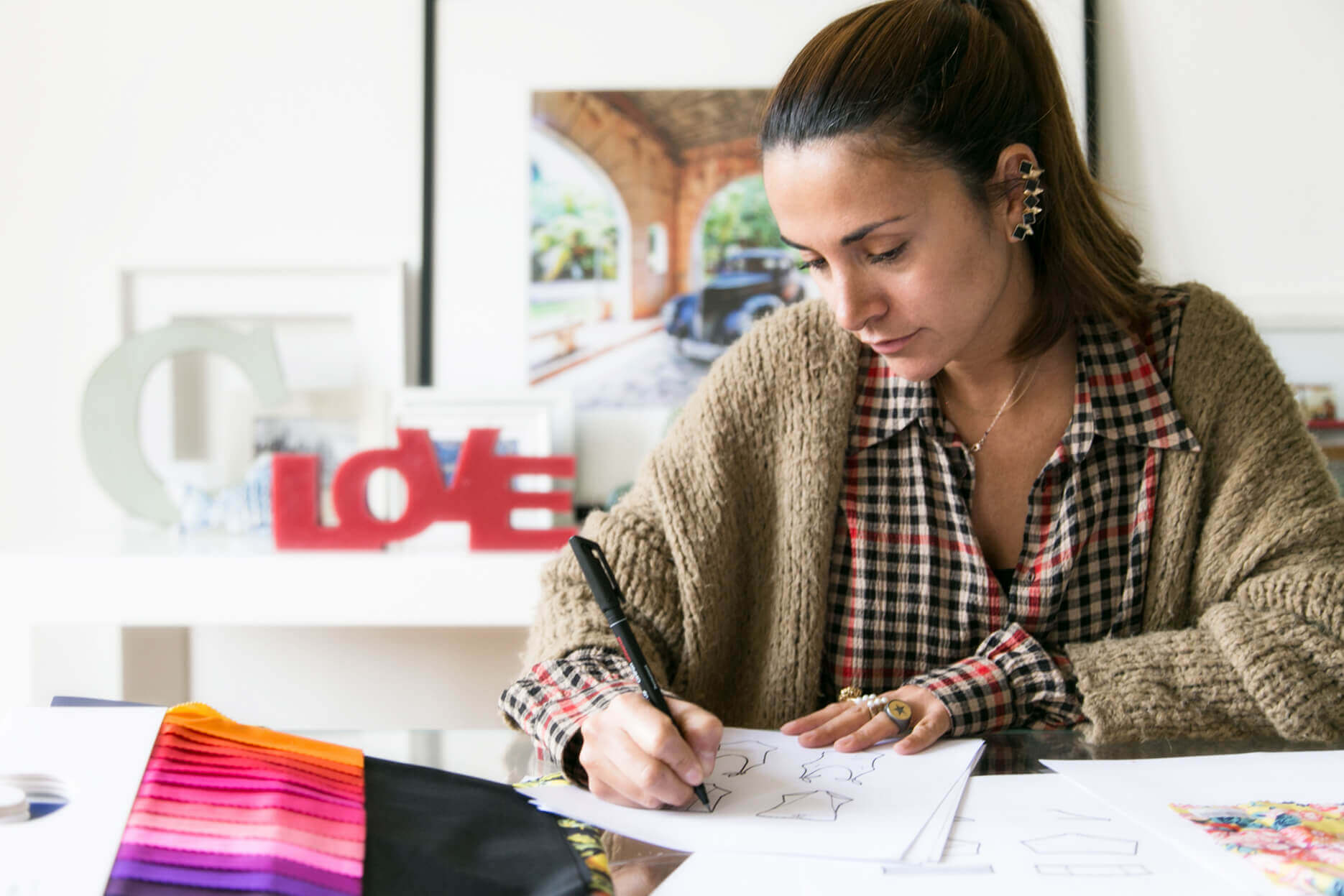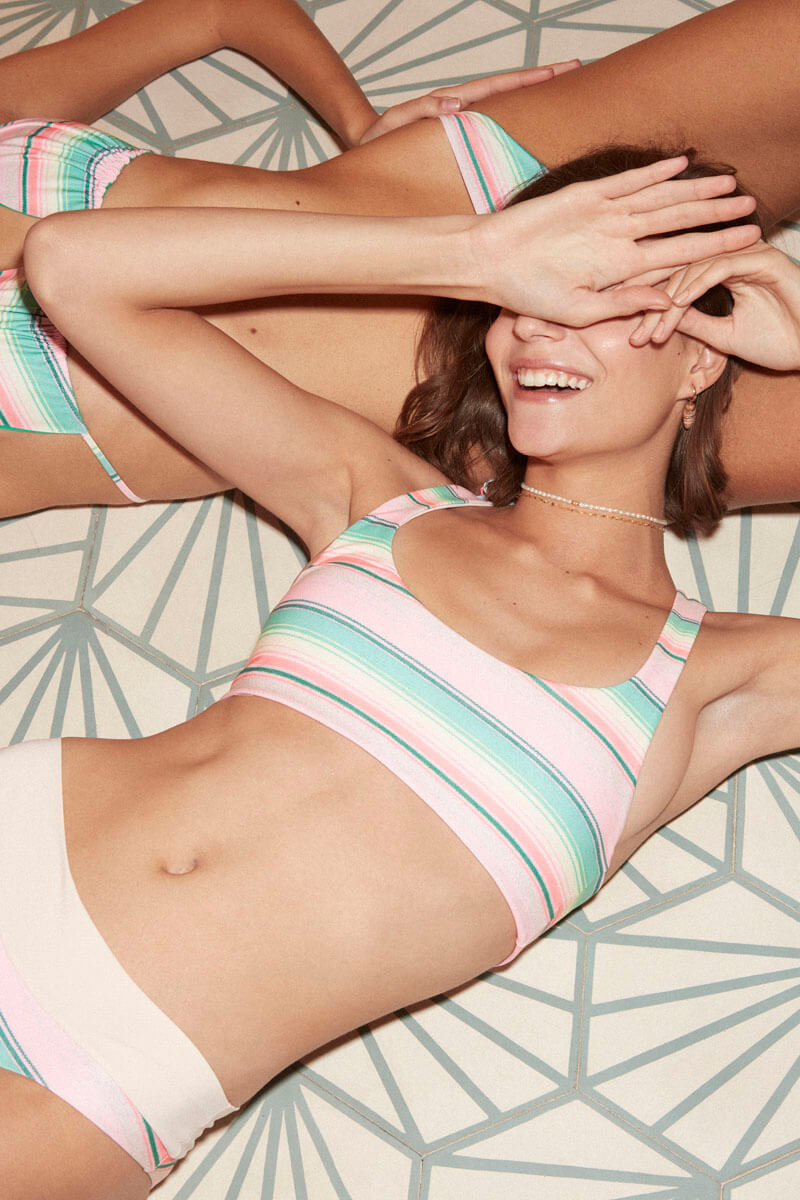 Latin American inspiration, textiles selection in Europe and production in Italy: What are the aspects of these three parts that mostly characterize your work?
__________
Colombia is my Country, "the Jungle," the lightness of the people, as well as the music, having a drink together, the human warmth… From Colombia, I draw the mood of the collection, the colors, and especially the irony that sometimes appears in the prints. Europe is so varied and rich in culture, my trips to European capitals nourish me and enrich my collections by making them much more sophisticated and contemporary. Italy is my second home, I am grateful for what it has given to me, I could only produce here, the quality of the suppliers is very high… Made in Italy is unbeatable.
How would you describe your personal style?
__________
Boho chic, decontracté, I love comfort: hoodies, over suits, sneakers, long muslin dresses, a lot of rings and ear cuffs.
Is there a woman that inspires you, both in life and work?
__________
My mum for sure, a talented and strong woman, she raised five children teaching us respect, freedom, perseverance, and fairness.
"A woman who is not afraid of being herself and is not afraid of being judged by others."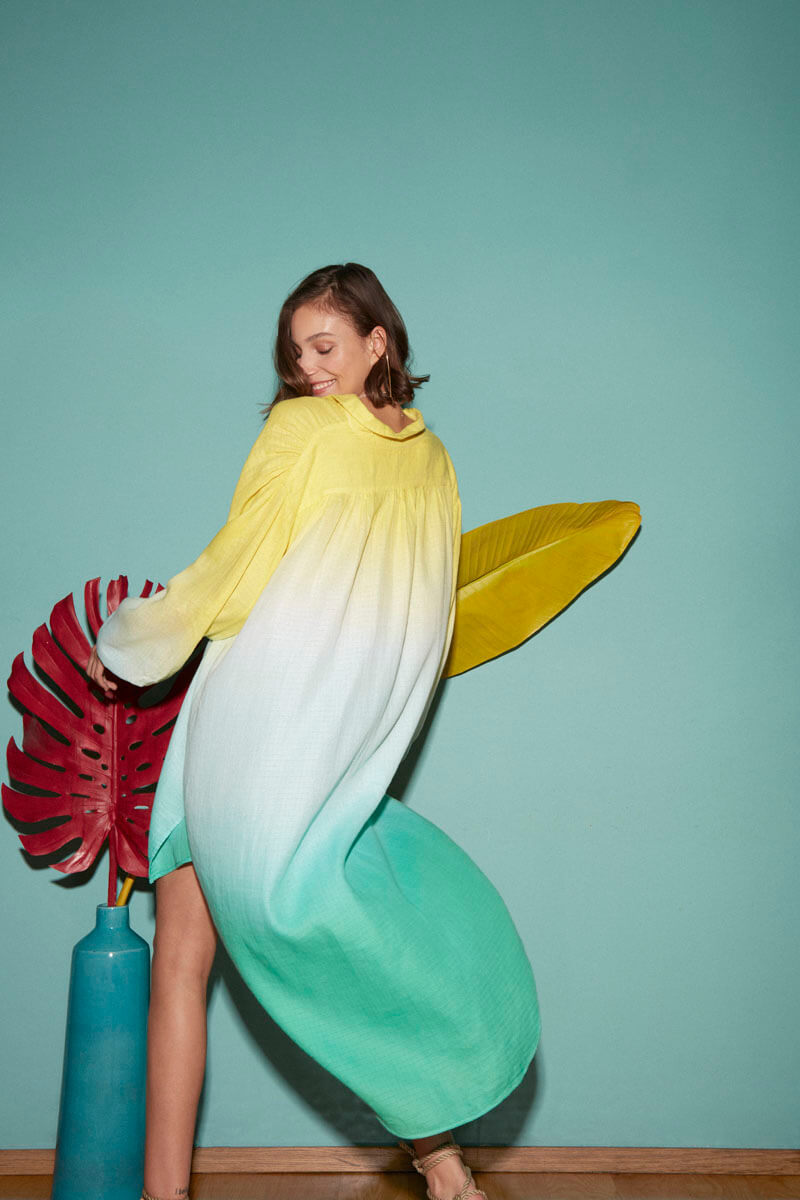 Recently we have heard a lot about body positivity and the changes that the fashion industry should face: How do you imagine fashion in the future?
__________
I am aware of the importance of the #bodypositivity movement; fashion can also be cruel, we are bombarded by perfect bodies but the ideal standard is just "ideal." Women are not allowed to have cellulite, stretch marks, little breasts, a small butt… Fortunately, everything is changing: there is finally room for "normal" people, "real" bodies, imperfect smiles and oversizes. Everyone must be able to dream an outfit and decide whether to buy it to feel beautiful, regardless of their size! In our collection we have our best-selling one piece that I created to make women feeling more relaxed at the beach; the costume is a one piece that does not mark the shapes, it is soft on the waist, perfect for those who have a less "ideal" waistline, while remaining a very sensual swimsuit.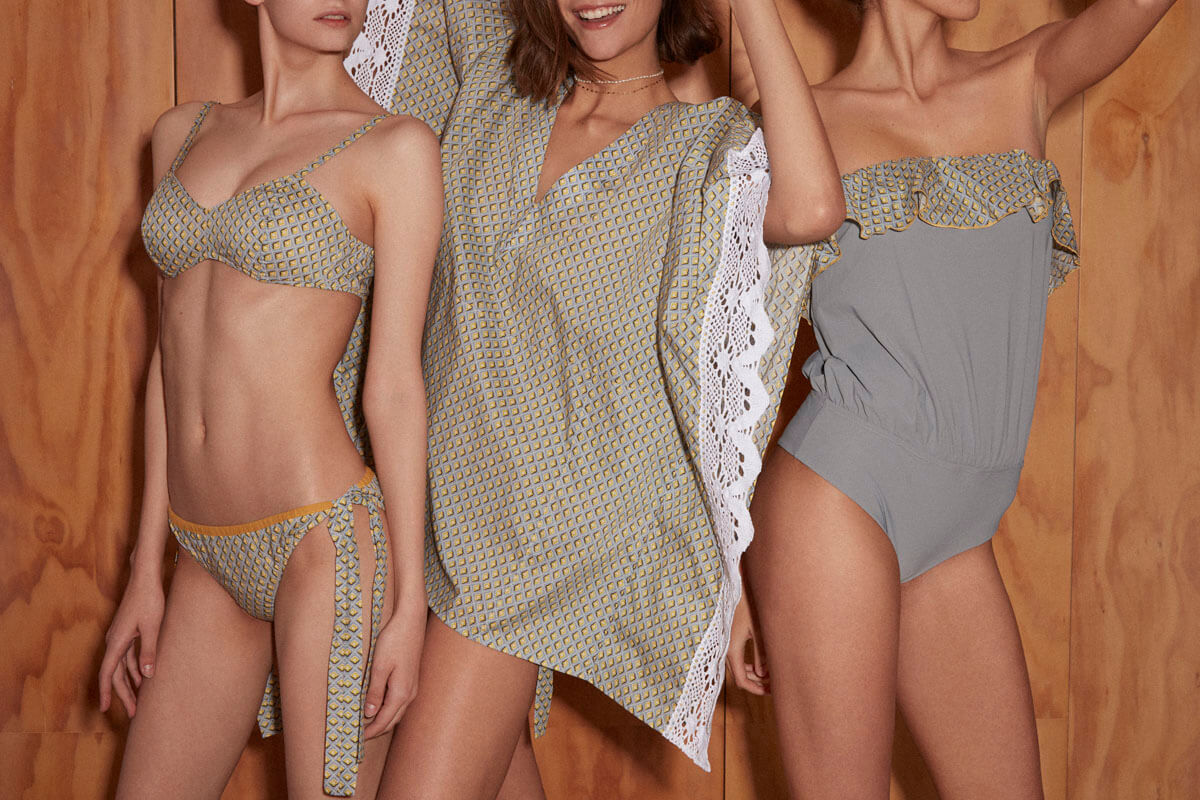 "Everyone must be able to dream an outfit and decide whether to buy it to feel beautiful, regardless of their size!"
SS19 collection is a triumph of colors and prints, what can you tell us about?
__________
Every collection is a part of me, it always reflects something of my character, my passions, my moods. I love prints, lines, vitamin colors, the Lurex cotton, but also the romantic Liberty. I like to make unusual combinations to use on costumes with "easy" fabrics, such as cotton.
In what movie/TV series would you like to see the Los Trapitos al Sol swimsuits?
__________
"Glow."
Your favorite fashion book and the one you've got on your nightstand.
__________
Right now I have no fashion book on my nightstand, I must say that the fashion books I have are mainly about photography and interior design, I am passionate about the archives. The book that is now on my bedside is titled "The World's Religions;"  I am a very curious person, I am passionate about understanding the thoughts and philosophies of different people, and I am convinced that if we all strive to understand other cultures and religions, there would be fewer problems in the world and more love!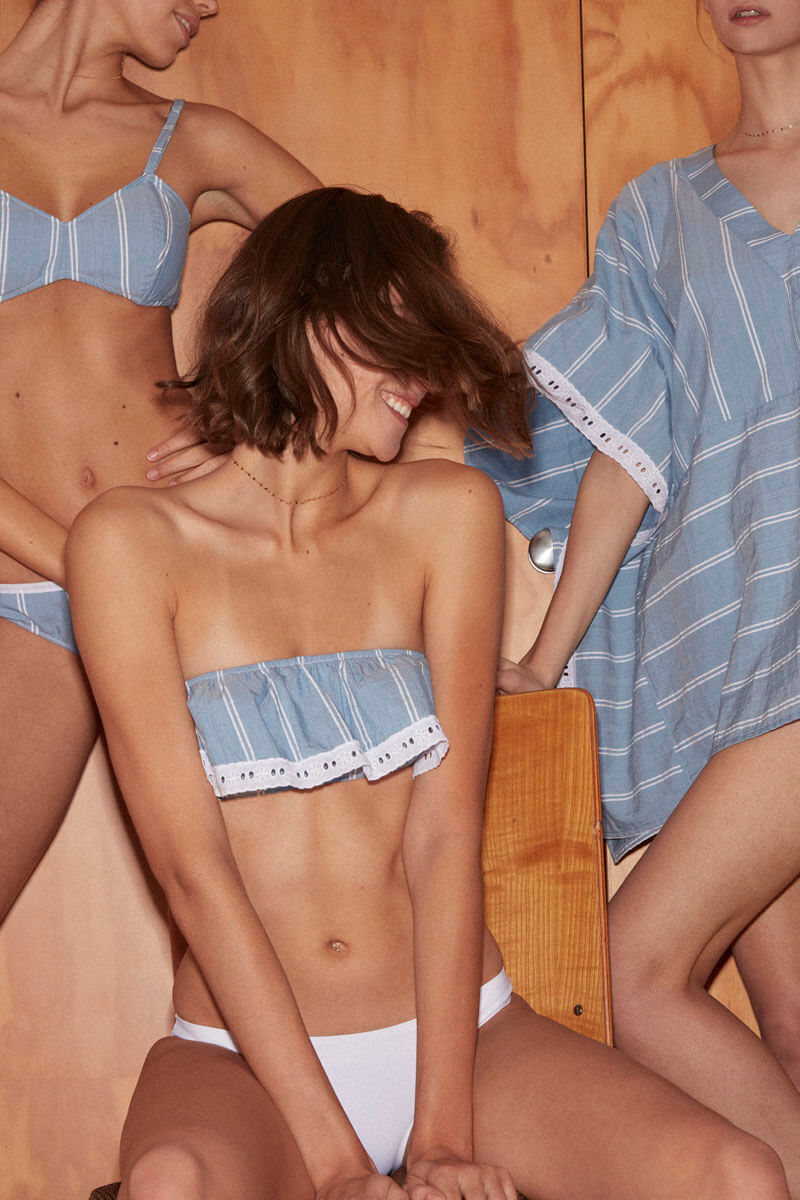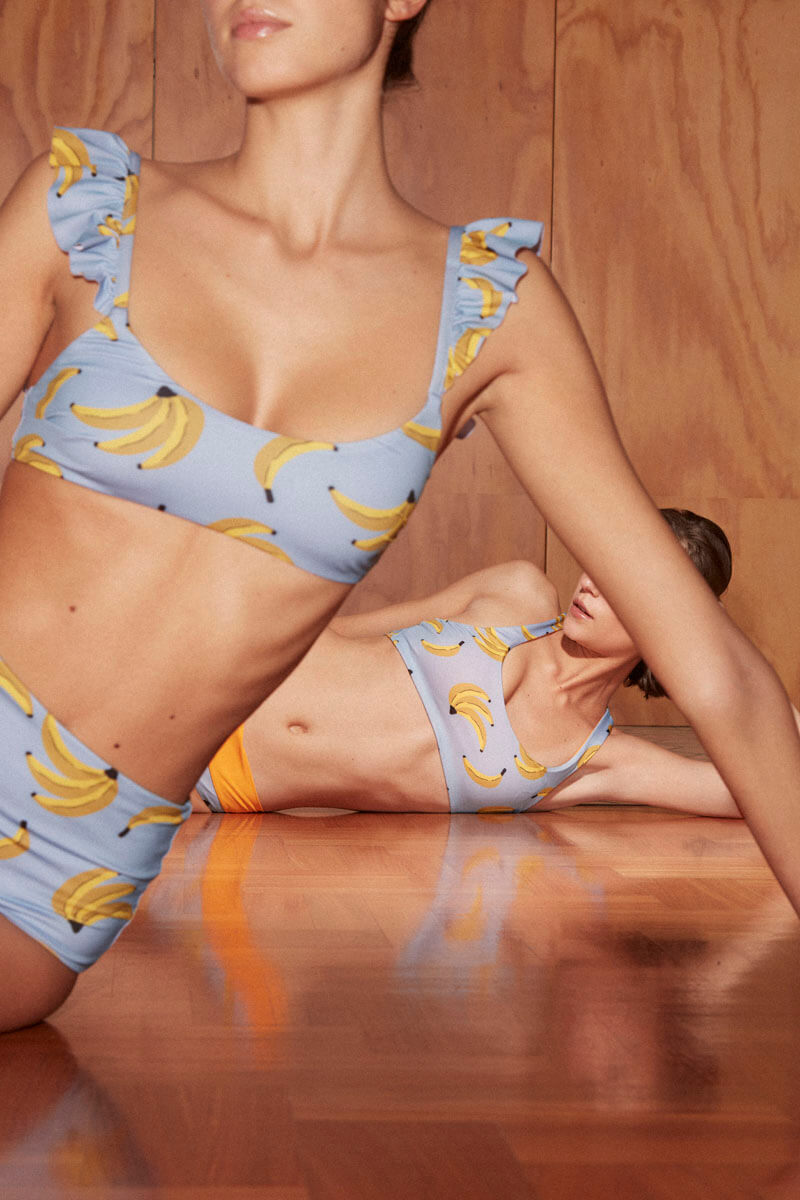 Your fashion superpower.
__________
I should not be the one to say it, but I am able to "feel" what will be in shops next season. 
What is fashion for you?
__________
Fashion for me is freedom, it is a fundamental form of expression that enables you to tell others who you are.