Andrew Gelwicks, celebrities' stylist who counts among his clients Larsen Thompson, Camren Bicondova and Aidan Alexander, told us about a trend that perfectly fits the climate we are living right now: the womenswear inspired by menswear!
Nice to meet you, I am…:  Andew Gelwicks, and I am a celebrity fashion stylist.
Location: New York City and Los Angeles
 __________
How did your passion for styling begin?
__________
I had always been in love with fashion magazines, but never fully knew how the images came together. During one of my college internships though, my boss was creative directing a photoshoot and I was able to be on set.  The stylist for the shoot, Turner, completely captivated me and let me assist her for the two-day shoot. I was immediately hooked.
__________
What was the best styling of 2017 and what will be for you a trend in 2018?
__________
Elle Fanning in the custom purple Rodarte at Cannes Film Festival was hands down the best styling of the year. She looked drop-dead gorgeous. For 2018, I'm hoping pattern mixing and color blocking will make a big impact.
___________
 Can you tell us a memorable experience with an actress/actor or model that you curated the style for?
___________
I recently had Larsen Thompson attend the amfAR Gala in New York City. It's the kickoff event of New York Fashion Week and it really sets the tone for what's to come. She had never really had an extremely formal moment, so I wanted her look for that carpet to be a real standout and departure from everything she has done before. I found this incredible Ong-oaj Pairam gown that really flattered her skin tone and was dramatic without being overbearing. It was very special for both of us.
Trend: My favorite recent trend is womenswear-inspired menswear. I think it's so fitting for the political and cultural climate we are in right now.
#Inspo:  Everyday style that I see in the streets and on the subway of New York. People really get adventurous and test the limits with new trends. It can be really inspiring to see what people come up with.
Styling tip: Know your body and what looks best on you, and don't force anything.
Boldness,
Awareness,
Personality.
#speciallook
#specialoccasion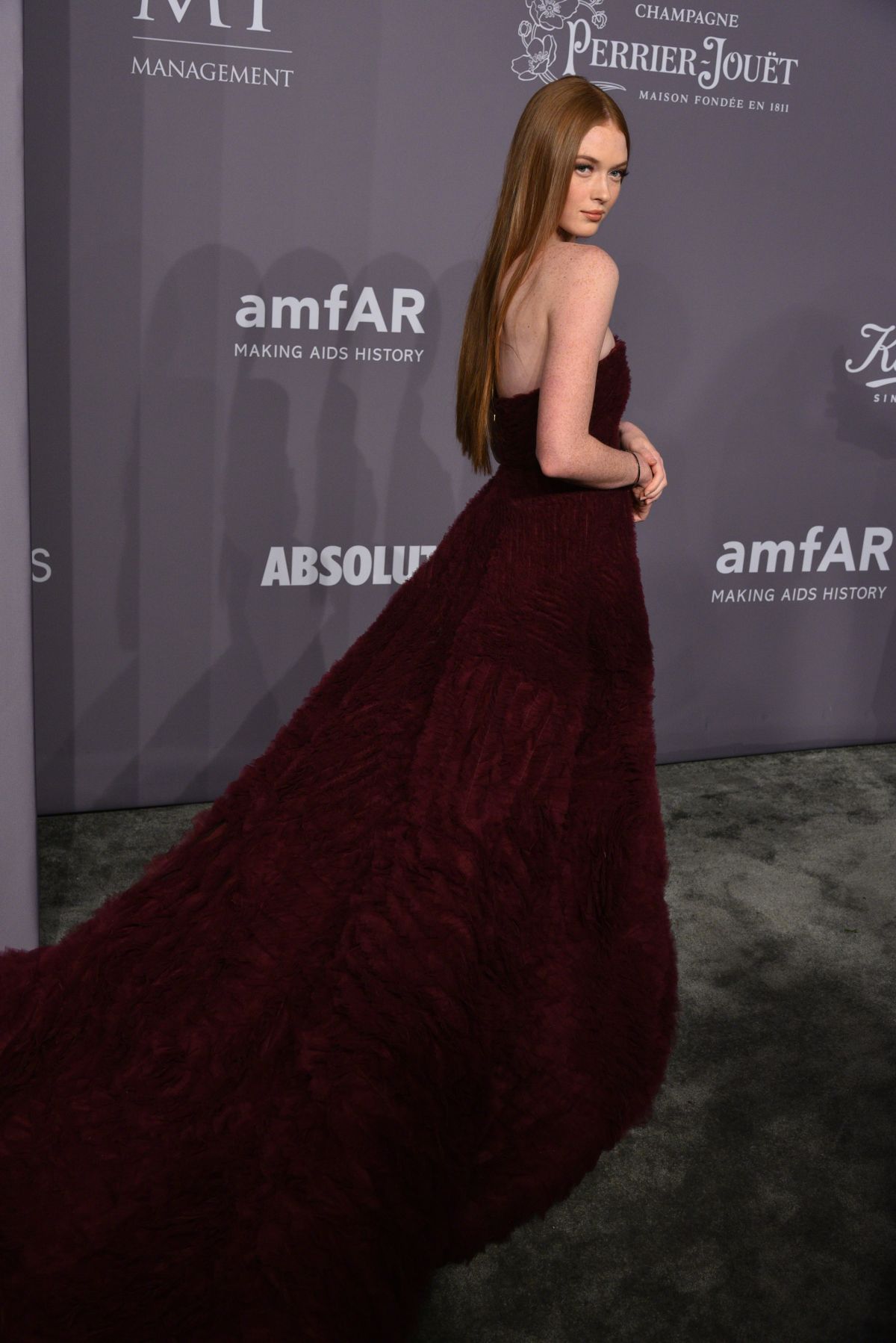 My favorite way to wear it: Oversized and baggy.
Trend spotting: Mary-Kate and Ashley Olsen have perfected this. People give them a hard time, but I think it's so fun and not too over-thought.
Your favorite fashion book: My favorite fashion book is "Tim Walker: Storyteller", and my favorite fashion magazine is W.
Steal Style: Carolyn Bessette.
Your fashion superpower:  My dream fashion superpower would to have anything fit everyone perfectly.