Pioneer in the genre of mature animation, "The Simpsons" was one of the very first shows (and the most successful one) to open the gates and pave the way for cartoons' creators to expand their horizons, get out of their comfort zones, gather in the best writers' rooms and mastermind some new products that could reach a new and wider audience. What came naturally from Matt Groening on was the boom of this new and soon popular transitional product, the animated series turned from "entertainment for children" into "adult animated content." Don't be deceived by the childish appearance of the drawings, or by the often very young age of the protagonists: these kinds of shows are targeted towards viewers aged 14 and over for a reason. With its brutally honest and sometimes rather naughty language and storylines, mature animation does nothing but sugarcoat through its sketched and colored characters and settings some of the most real truths of our world and everyday life. If you want to take a trip into the unrivaled universe of cartoons for grown-ups, have a look at our ranking list of 5 can't-miss adult animated series.
5. "Family Guy"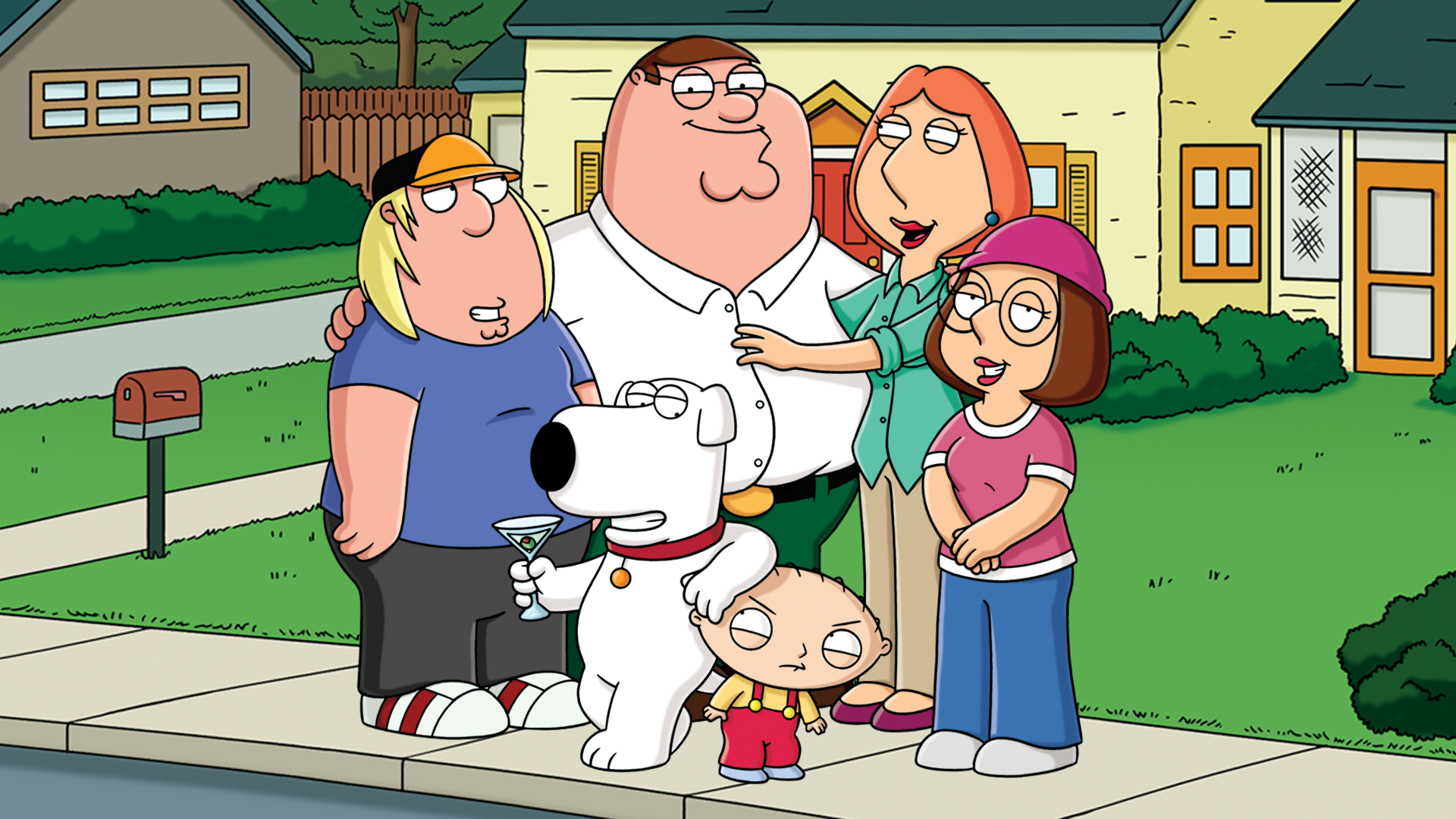 Created in 1999 by Seth MacFarlane, the American animated series aired for the first time on FOX right after the 33rd Super Bowl, a rather strategic time for airing any program on the national US television: the pilot was seen by 22 million viewers, with the rest of the episodes maintaining similar numbers even in the months (and years) to come. The series – a mosaic of parodies of popular films, TV shows, and celebrities – portrays the everyday life of the Griffins, a wild family from Quahog, a fictional town supposedly located near Rhode Island. Peter, a dumb, obese, TV and beer-addicted, but fundamentally well-intentioned blue-collar (voiced by Seth MacFarlane), is married to piano teacher Lois (voiced by Alex Borstein). The couple has three children: an insecure teenager, Meg (voiced by Mila Kunis),  Chris, a younger carbon copy of his dad (voiced by Seth Green), and Stewie, an evil toddler with a weirdly fluid and British-sounding parlance. The sixth member of the family is Brian, a talking and anthropomorphic dog, who walks like a human, smokes cigarettes and drinks Martini (both Stewie and Brian are voiced again by MacFarlane). Despite the controversies and complaints received over the years due to the uncensored obscenity and violence featured in most episodes of the series, the show has aired for 19 seasons so far and it's been recognized as one the most successful animated series ever made, convincing FOX to confirm its renewal until 2023.
4. "Undone"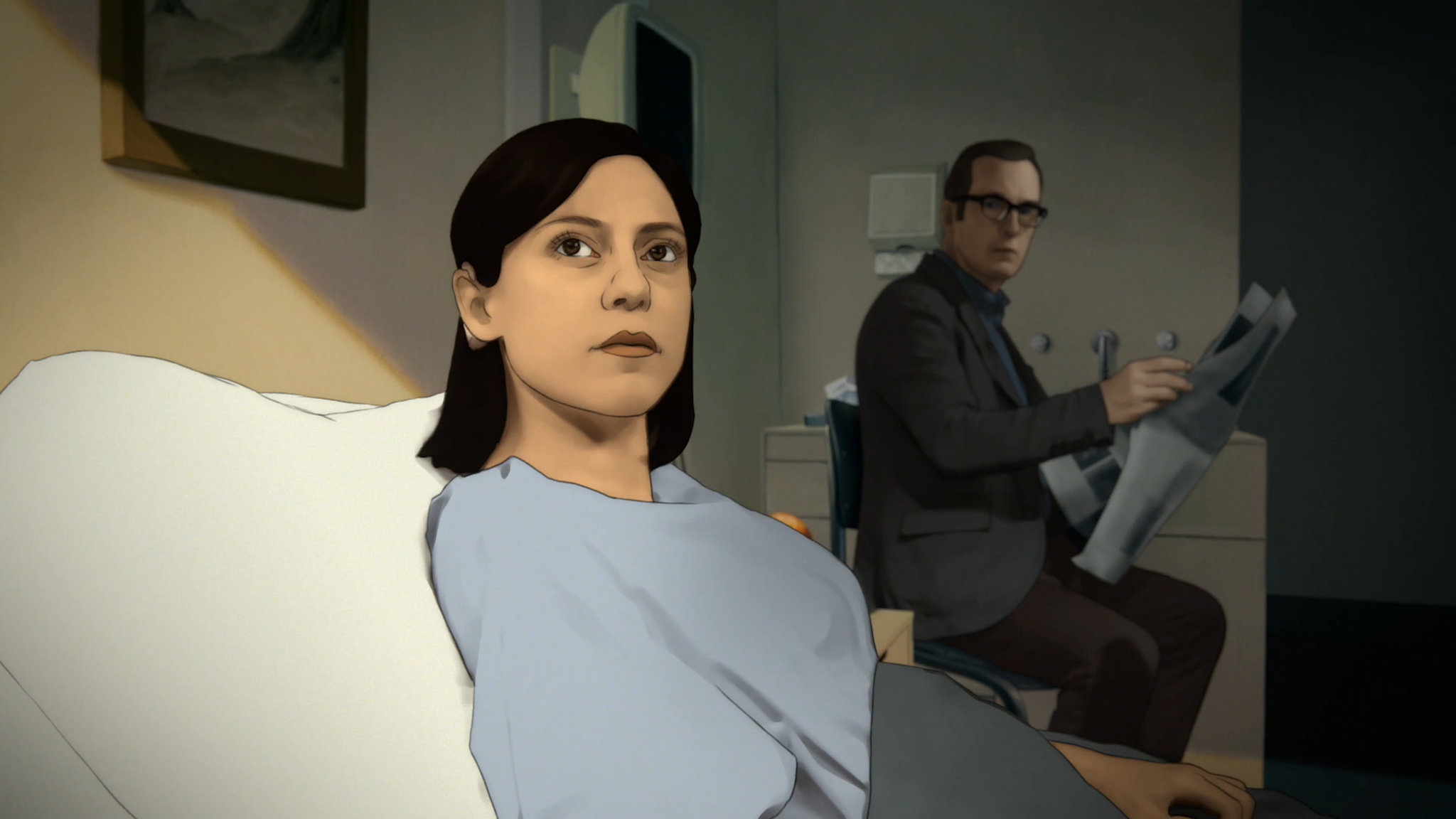 Created in 2019 by Raphael Bob-Waksberg and Kate Purdy, and directed by animator, painter and storyboard artist Hisko Hulsing, "Undone" is Amazon's first original animated series and its first series to use rotoscoping as animation technique. Premises certainly seem to be promising, and all eight episodes live up to all expectations. The comedy-drama animated show focuses on 28-year-old Alma (Rosa Salazar) an annoyed and frustrated kindergarten teacher whose life is completely changed by a nearly fatal car accident. Waking up after the crash, she has to deal with a new and altered experience of reality, and question the dream-like nature of her new life. Her ability to fluctuate between different times and places will allow her to dig deeper into the mystery of her father's (Bob Odenkirk) death, and here the verb " to fluctuate" couldn't be more appropriate. What's peculiar and fascinating about this animated series is the above mentioned rotoscoping technique used to produce live action, where animators trace over motion picture footage frame by frame. All scenes were shot with the actors playing in empty rooms, which were later animated, filled and colored, and the result is a floating atmosphere in which characters seem to move as if they were underwater. Definitely one of the most recent, most worth-watching shows, currently available worldwide on Amazon Prime Video.
 3. "Rick and Morty"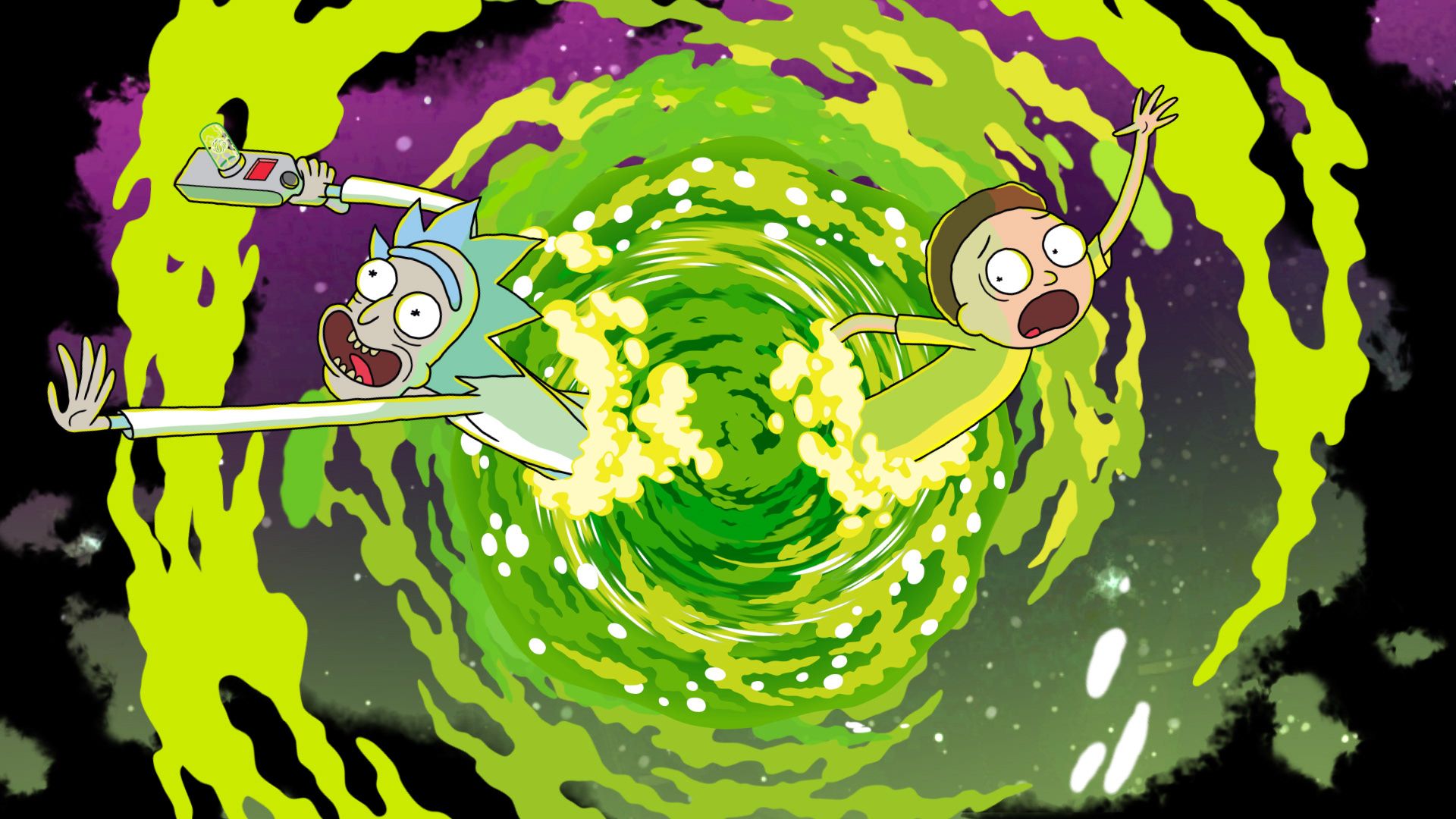 This series may seem a trite portrayal of the typical, dysfunctional American family just like its sibling animated shows "Family Guy," "The Simpsons," or "South Park," and it was definitely influenced by those on the surface, but in its very essence, it's a totally different (and perhaps superior) product. Just think that experts have recognized a philosophical message at the core of this animated series, that is H.P. Lovecraft's cosmicism, a firm belief in the irrelevance of human beings within the infinite cosmos. This is what the protagonist, the eccentric, alcoholic, mad scientist Rick, tries to teach his 14-year-old grandchildren, Morty (both characters are voiced by creator Justin Roiland). Rick is the father of Beth Smith (Sarah Chalke), a vet with abandonment issues who's married to Jerry Smith (Chris Parnell), an incapable head of the household; Summer Smith (Spencer Grammer) is Beth and Jerry's stereotypical, popularity-obsessed teenage daughter, while her brother Morty is a kind, stressed, and naïf young boy, often involved against his will in his grandfather's misadventures around the Earth and a number of other planets and parallel dimensions. This four-season series created in 2013 by Justin Roiland and Dan Harmon is an animated parody of the movie "Back to the Future," but with a darker and irreverent touch to its underlying humor, as one of Morty's most famous quotes sums up pretty well: "Nobody exists on purpose. Nobody belongs anywhere. Everybody's gonna die. Come watch TV."
 2. "BoJack Horseman"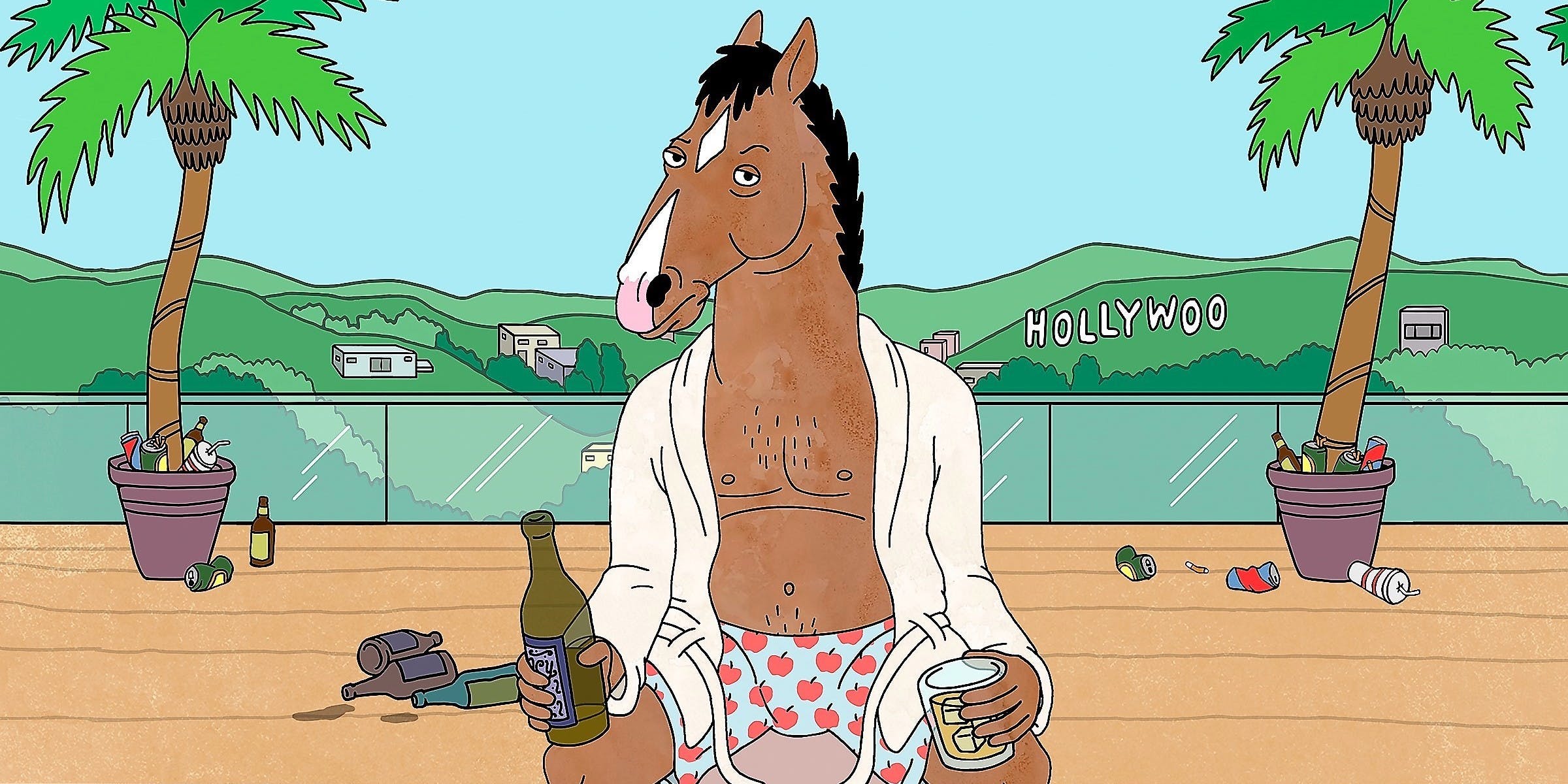 An honest and cynical parody of Hollywood and our modern world, "BoJack Horseman" is one of the smartest, most brilliant TV series created so far. The thorniest current issues are analysed episode after episode, under every aspect possible. Most of the times, irony comes in help, together with a touch of exaggeration technique, to create an unfiltered portrayal of our society which never sounds strained or oversimplified. The six seasons deal with crucial themes like patriotism, feminism, abortion, sexuality, sexism, mental health, and so on and so forth, backgrounding a dissonant, brightly-coloured cartooned reality. Created by Raphael Bob-Waksberg and designed by cartoonist Lisa Hanawalt, the tragicomedy animated series revolves around the life of ex-TV star BoJack (voiced by Will Arnett), a humanoid horse who spends his days getting drunk in his attic on the Hollywoo(d) hills after having fallen from favor in the entertainment world.  The series stars a cast of first-rate actors such as Alison Brie, the voice of Diane Nguyen, BoJack's ghost-writer who's in charge of writing the former actor's autobiography, and Aaron Paul who voices BoJack's roommate Todd Chavez. The extremely detailed and complex architecture of the narration and psychological profile of each character has made this animated series one of the most loved and critically acclaimed shows of our time.
1. "Big Mouth"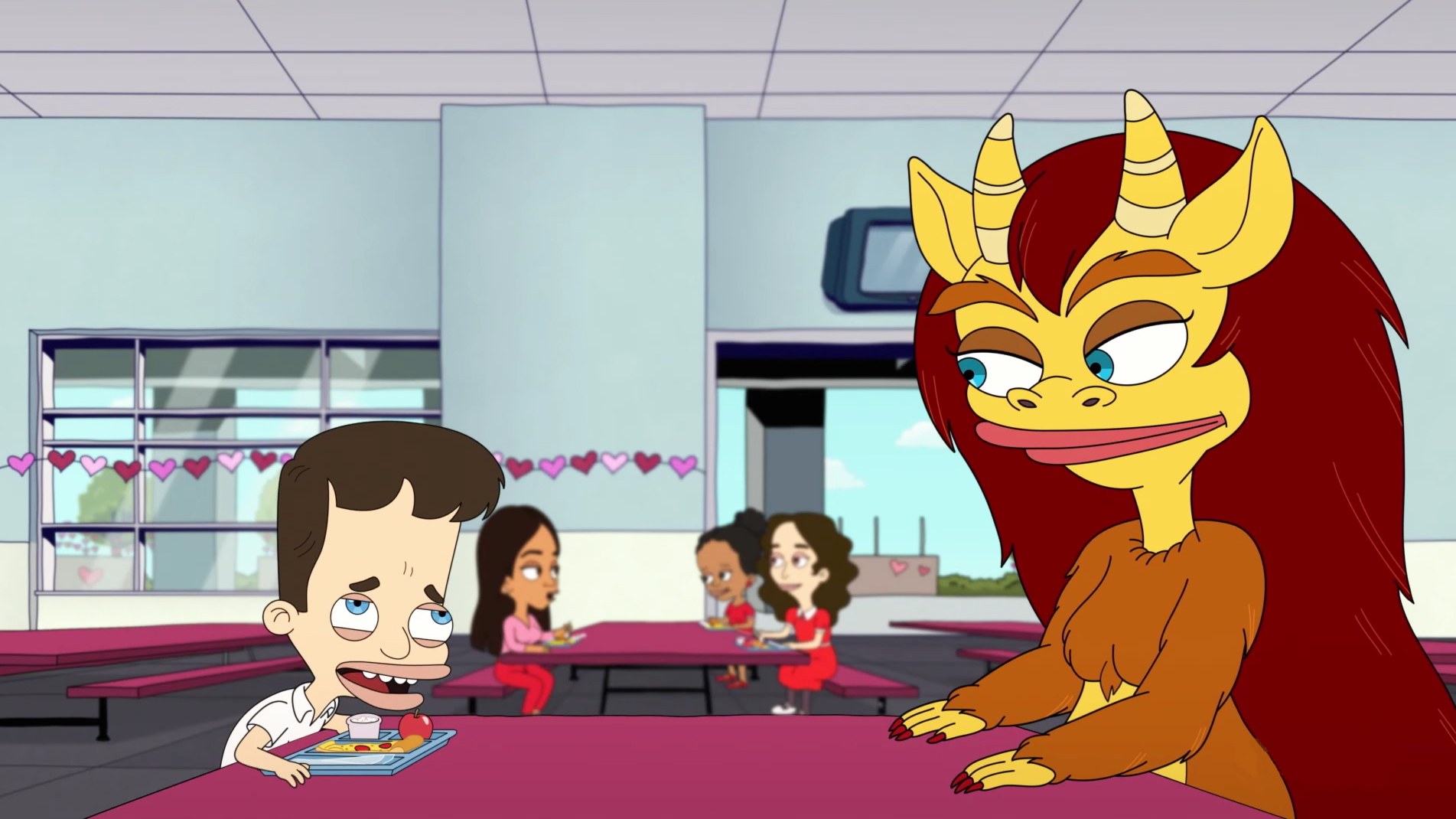 The awkwardness of puberty and psycho-physical growth: creators Nick Kroll and Andrew Goldberg take inspiration from their personal adolescence stories and friendship to depict in animation  the most uncomfortable, embarrassing, untold truths, thoughts, and feelings we all experience in life, but never have the courage to confess. This brilliant, hilariously grotesque four-season show deals with crucial themes like bodily change, sexual awakening, social frustration, gender identity, from the point of view of a group of middle-school boys and girls. With zero filters except for the misleading and soothing animated nature of the "Big Mouth" universe, each season tells a different phase of the life and growth of protagonist Nick Birch (Nick Kroll) and his friends: Andrew (John Mulaney), Jessi (Jessi Klein), Missy (Jenny Slate in seasons 1-3, and Ayo Edebiri in season 4), Jay (Jason Mantzoukas), Lola (again, Nick Kroll) and Matthew (Andrew Rannells). In every event of their everyday life, each kid is backed up by a Hormone Monster, a devilish-like, hairy, foulmouthed creature mostly responsible for the kids' sexual urges, which is assigned to them from the Department of Puberty the moment they enter adolescence. Between confessional moments and musical numbers with the ghosts living in Nick's attic – Duke Ellington, Prince, Freddie Mercury, David Bowie, all voiced by Jordan Peele – and emotional breakdowns with Depression Kitty, Tito the Anxiety Mosquito, and the Shame Wizard, Nick & co. never fail in comforting us and keeping us company in an educational, taboo-free acknowledgement of the joys, sorrows, and awkwardness of being human.