Our interview with Makeup Artist Sadhvi Babu, who talked about color correction!
Hello, It's Me: Sadhvi Babu.
Now living in New York but born and raised in India, where her mother worked as an Actress in the Film Industry, Sadhvi had the occasion to discover the makeup world when she was young and, since then, the enthusiasm for everything beauty never faded. Now she's a beloved makeup artist and her attention for natural looks and to skin that looks like skin, but in the best way possible, made Sadhvi a sought-after name in the industry!
Location: New York City.
What's About: Color correction on women of color.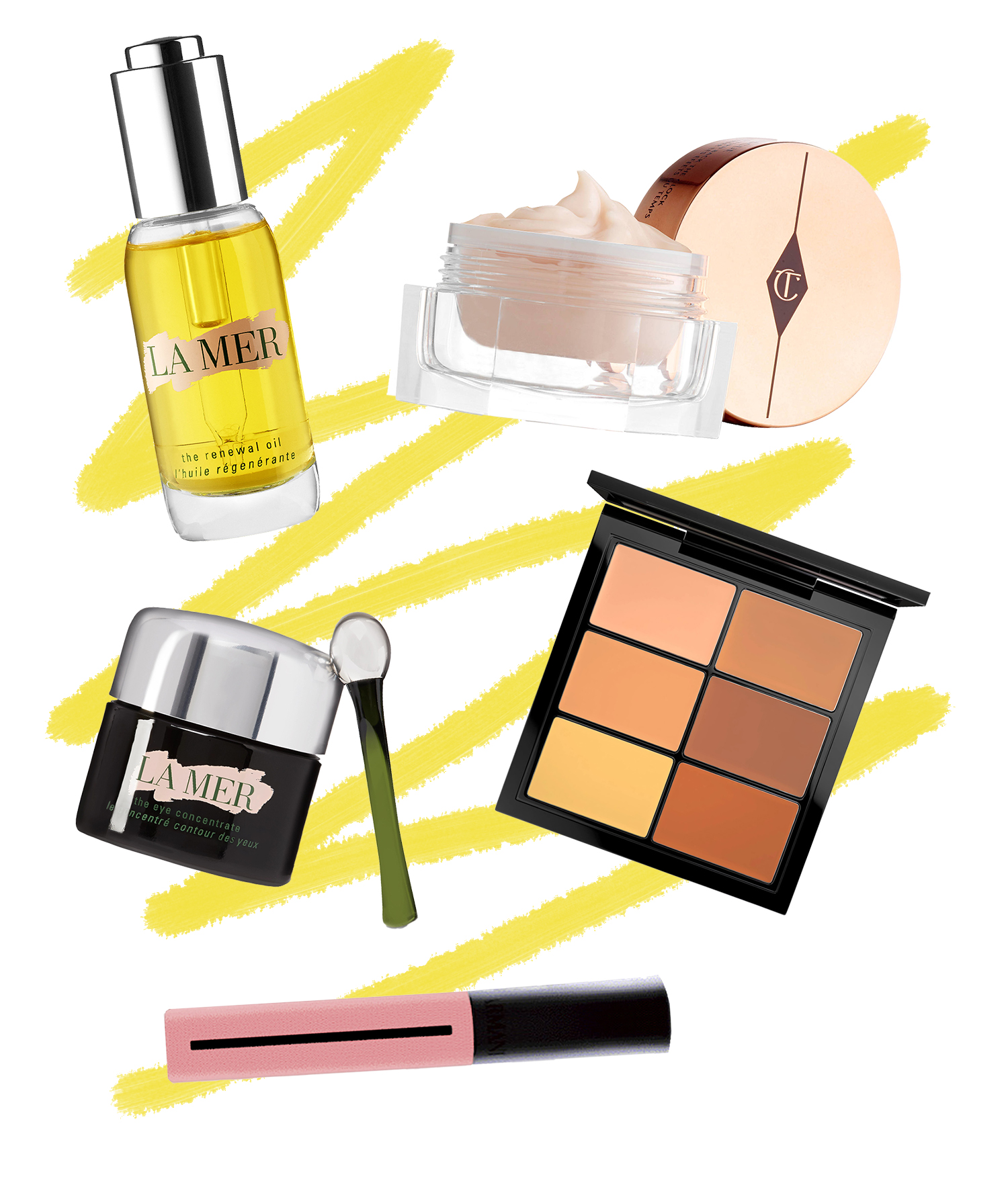 The Glam Squad
– Armani Master Corrector in 1 (for light skin tones)
– Armani Master Corrector in 1 (medium to dark skin tones)
-MAC Studio Conceal and correct palette
– Charlotte Tilbury Magic Cream
– Charlotte Tilbury  Magic Eye Rescue
– La Mer Renewal Oil
– La Mer Eye Concentrate Eye Cream
This is How I Roll
Being a woman of color (Indian, South Asian), I've always strived to be an artist who represents diversity. From my early days as a pro-makeup artist, my research and testing of products focused on color correcting on all skin tones. Women of color are more prone to hyper-pigmentation because of which we have a tendency to overuse foundation and concealer. But the more we use, the more we are straying away from being able to achieve natural, effortless looking makeup. Women with darker under-eye circles would also notice an ashy-gray cast after concealing, this is because the blue-purple undertone still peeks through.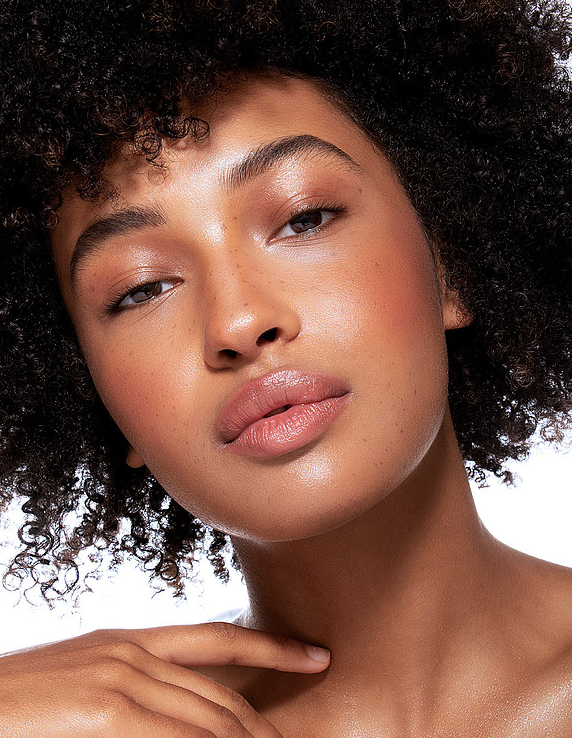 This helped me hone into the importance of color correction. Color correction helps neutralize the discoloration in our skin, so when we use a foundation or concealer over it we need only the littlest amount and we can avoid foundation or concealer looking ashy.
Pink: Corrects and brightens under eye circles for fair-to-medium skin tones.
Orange: Corrects and brightens under eye circles for medium-to-deep skin tones.
Yellow: Corrects redness and blemishes and brightens dull skin for fair skin tones.
Green: Corrects redness and blemishes and brightens dull skin for medium-to- deep skin tones.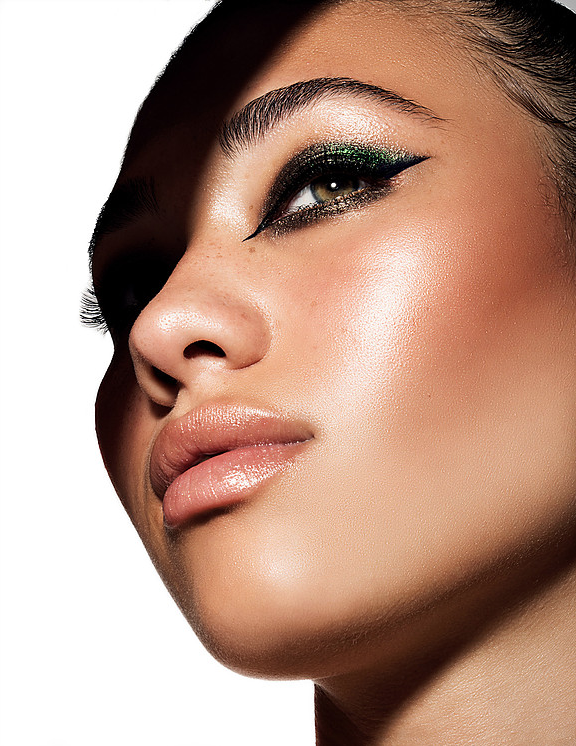 What to keep in mind while color correcting:
1. Always make sure skin is properly prepped before makeup application. On set, I make sure to gently exfoliate and hydrate the skin. Hydration will depend on your skin type. Charlotte Tilbury Magic Cream and Magic Eye Rescue, La Mer Renewal Oil, La Mer Eye Concentrate eye cream are my Holy Grail products.
"Hydration will depend on your skin type."
2. Always give yourself 5-10 mins for your skincare products to soak into your skin before applying makeup. This helps makeup last longer. We have always heard that "Layering is key," but we need to remember to give time between every layer we apply.
3. After skincare, we apply color correction only where it is needed. Using a small blending brush or your ring finger will help this. Pat the product in place.
4. Buff a small amount of foundation using a buffing brush.
5. Conceal where we color corrected using a flat concealer brush. Tap the concealer into place with your fingers or the brush.
6. Set the concealed areas with a translucent finishing powder, like the Laura Mercier translucent loose setting powder.
Never Again
My love for beauty has taken me from classic, elegant and timeless looks to the high fashion trends, but I luckily learned early on that there is such a thing as "too much." I am also thankful I didn't succumb to the trend of thin eyebrows growing up.
My Motto is simple: will I love this look when I look back at pictures 20 years from now?
My Favorite On Screen Beauty Look
I love the work of Makeup artist Mali Thomas, Mali Magic on Instagram. Her clients leave her chair looking effortless and luminous. She has worked with some of the industry's bests, like Nicki Minaj, and with brands such as Anastasia Beverly Hills.