The Artist: Pablo Rodriguez.
We met him the day before the Krizia catwalk in Milan, with the Spazio Krizia just behind the corner, to ask him a couple of questions about himself, his work and his projects.
The day after, we followed Pablo through the Krizia backstage -where he created amazing looks with a skillful and detailed hand.
Pablo worked with many celebrities (Natalie Dormer, among them) and did beautiful editorials for a huge number of issues, from Marie Claire Italia to Vogue UK, but he's more than that: he's a real master, a creative mind that never ceases to amaze us, as states his pop-vibes and colourful body-painting work for the Moschino fashion show.
Where: Milan Fashion Week, Milan.
What's about: His work as a makeup artist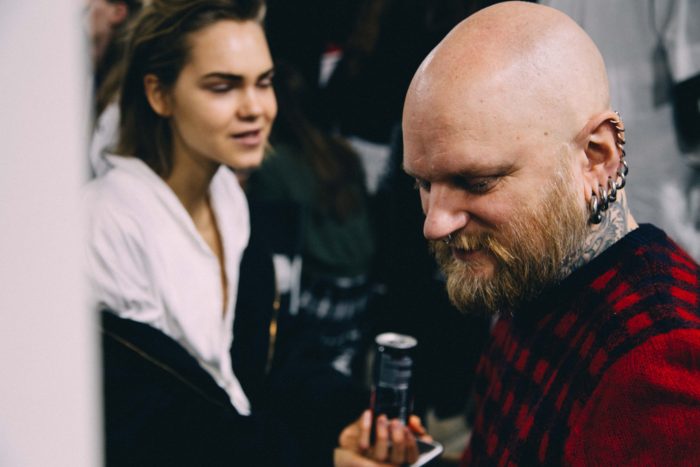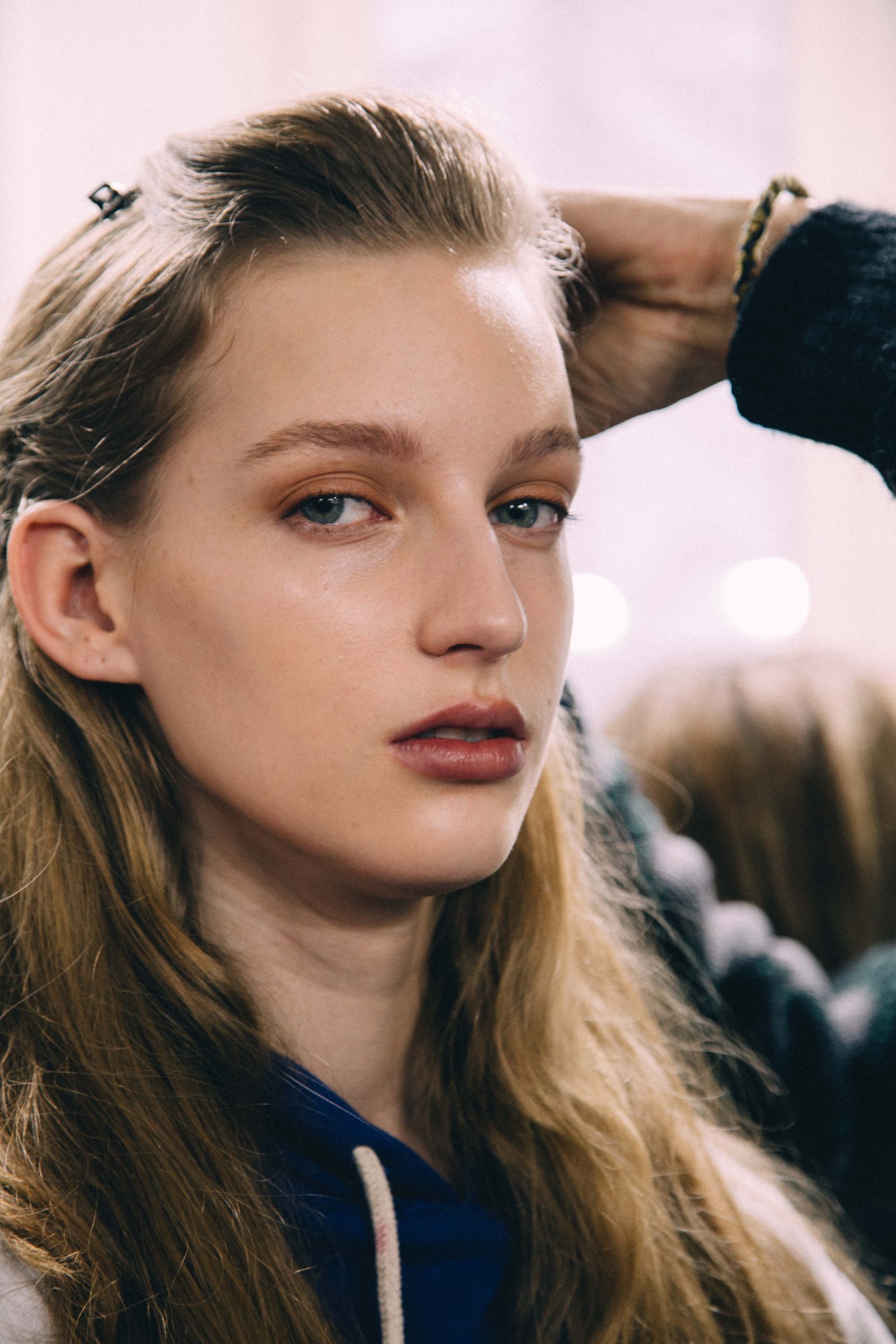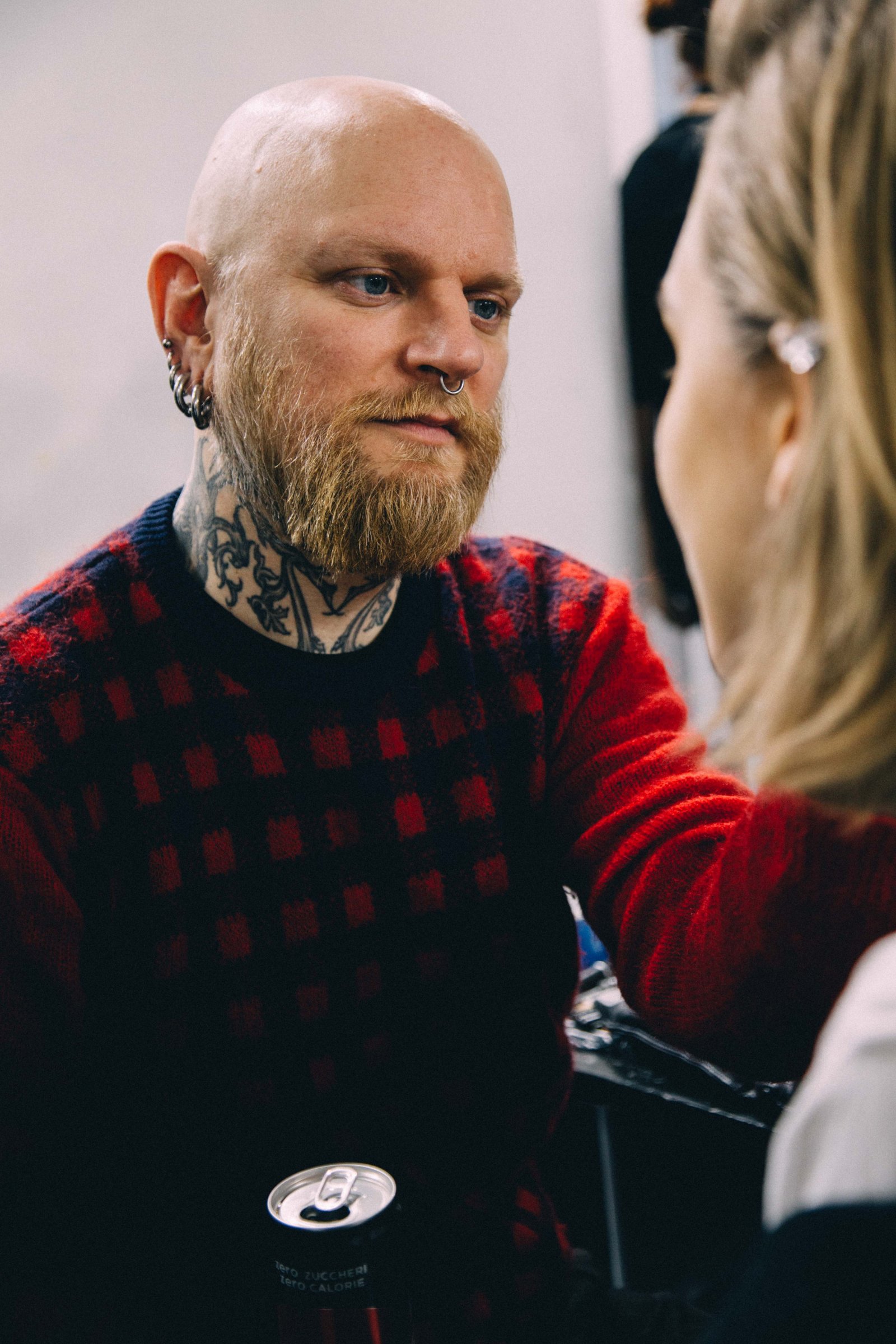 Fashion Week

I've had three shows in Milan, two in London and, after this, one in Paris. So Milan is quite the busiest city for me. I did Moschino last night and tomorrow I have the other two, which are Krizia and Vionnet.
Moschino
There were two teams at the same time, and I was doing the body painting. I had six girls all painted, the faces, the legs, the hands: everything painted. The idea was inspired by Jackie Kennedy but in different colors.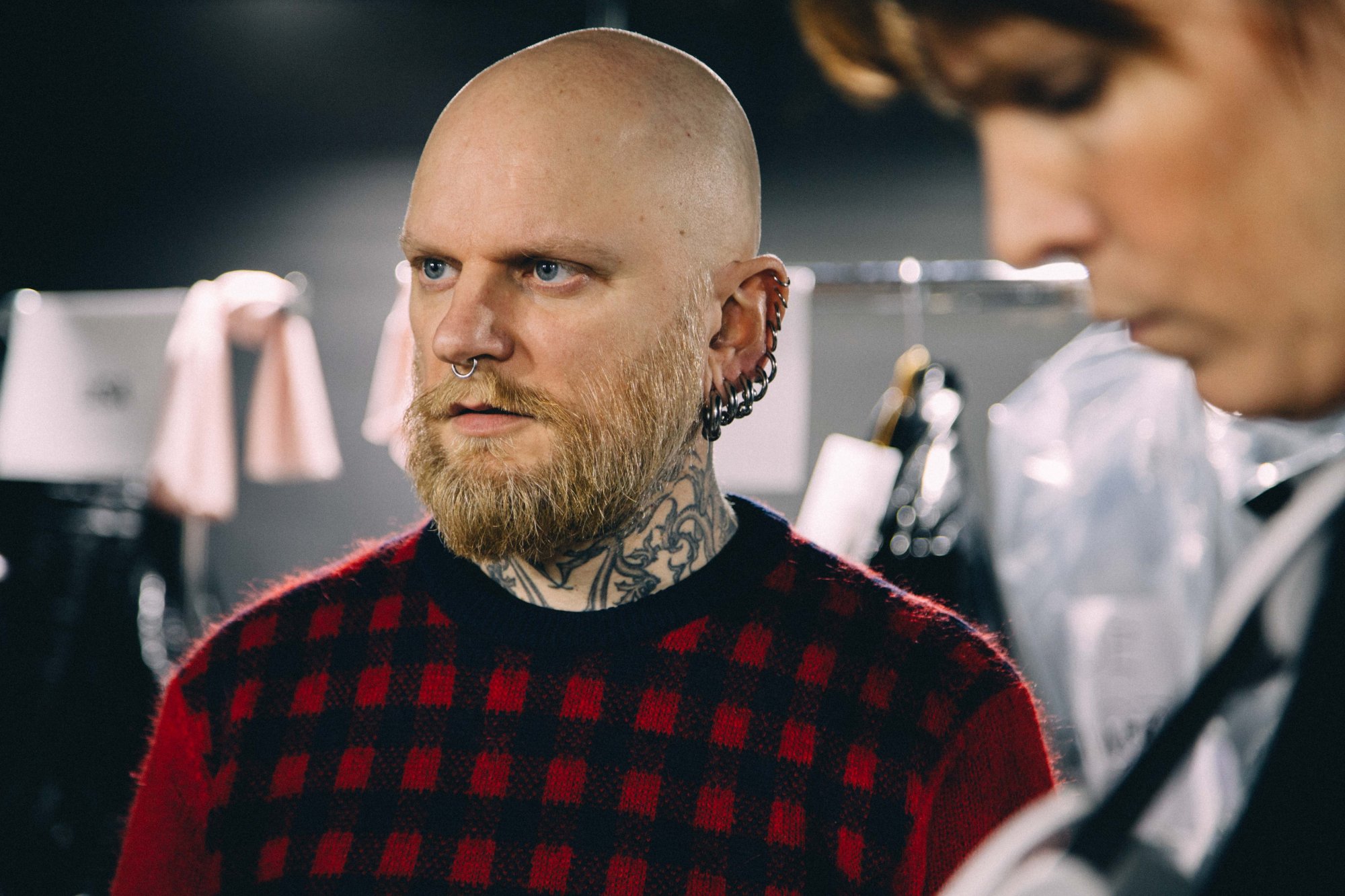 On the same girl there's just one color, it's monochrome, but there are different shades: light, medium and dark.
For example, for the blue: you'd have a medium blue for the face and the body and then you have a darker color to do contouring with. Then you have pale blue for the center of the face and the highlights. All of the girls had a pearly highlight, on the cheekbones and lips.
The other girls, of the second team, were more natural: like Jackie Kennedy, with pink lipstick.
The Moschino Woman

You know, it's Moschino.
It's a lot of fun, a good sense of humor and it's very pop. There are a lot of greens and glow. This kind of makeup only works for Moschino, inside that environment.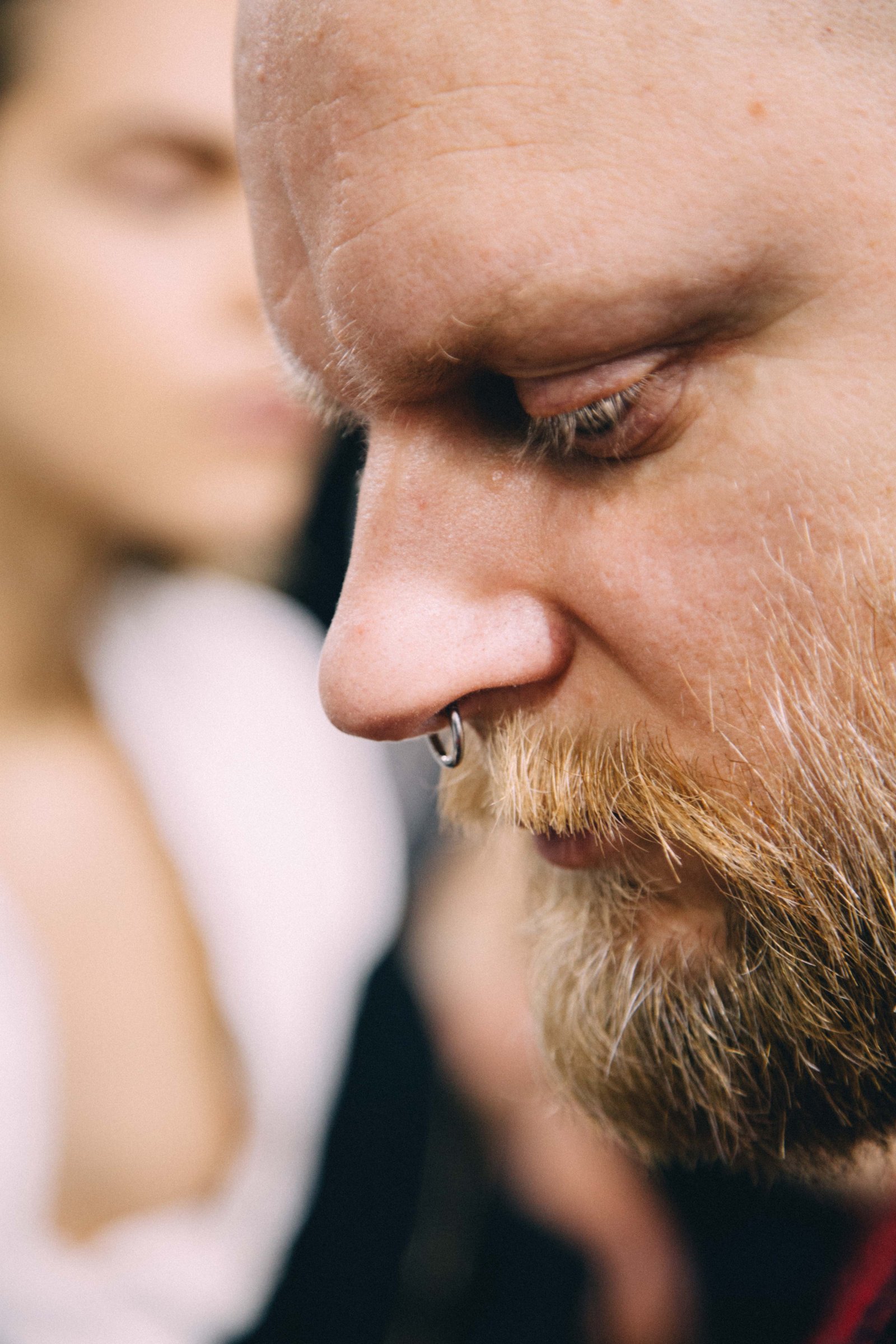 The Glam Squad
I really like different products from very different brands.
It's hard to have favorites because I have so much makeup at home: I wish I could always take it all with me, but you have to choose only some of it. To come here, to Milan, the limit of my luggage was 23 kg and the makeup case, only that one, was 27 kg.
But if I have to choose, I really like the creamy eyeshadows from MAC Cosmetics, the Paint Pot Pro Longwear. They have a really good color but they also set very well. They're not to dry and you can blend them until they set.
From Yves Saint Laurent, I really love the Ink-Fusion foundation: it's in a square bottle and I like many things about it. It has a very light texture but has a good coverage -it's a dream for a foundation: you don't need to use much product, but it achieves a really good coverage and looks natural.
For me, there are also products that make a big difference, whatever the brand is: for example, the mascara. I never apply it directly from the mascara, and always use a little fan brush. But I really couldn't do without mascara.
What do you see on Instagram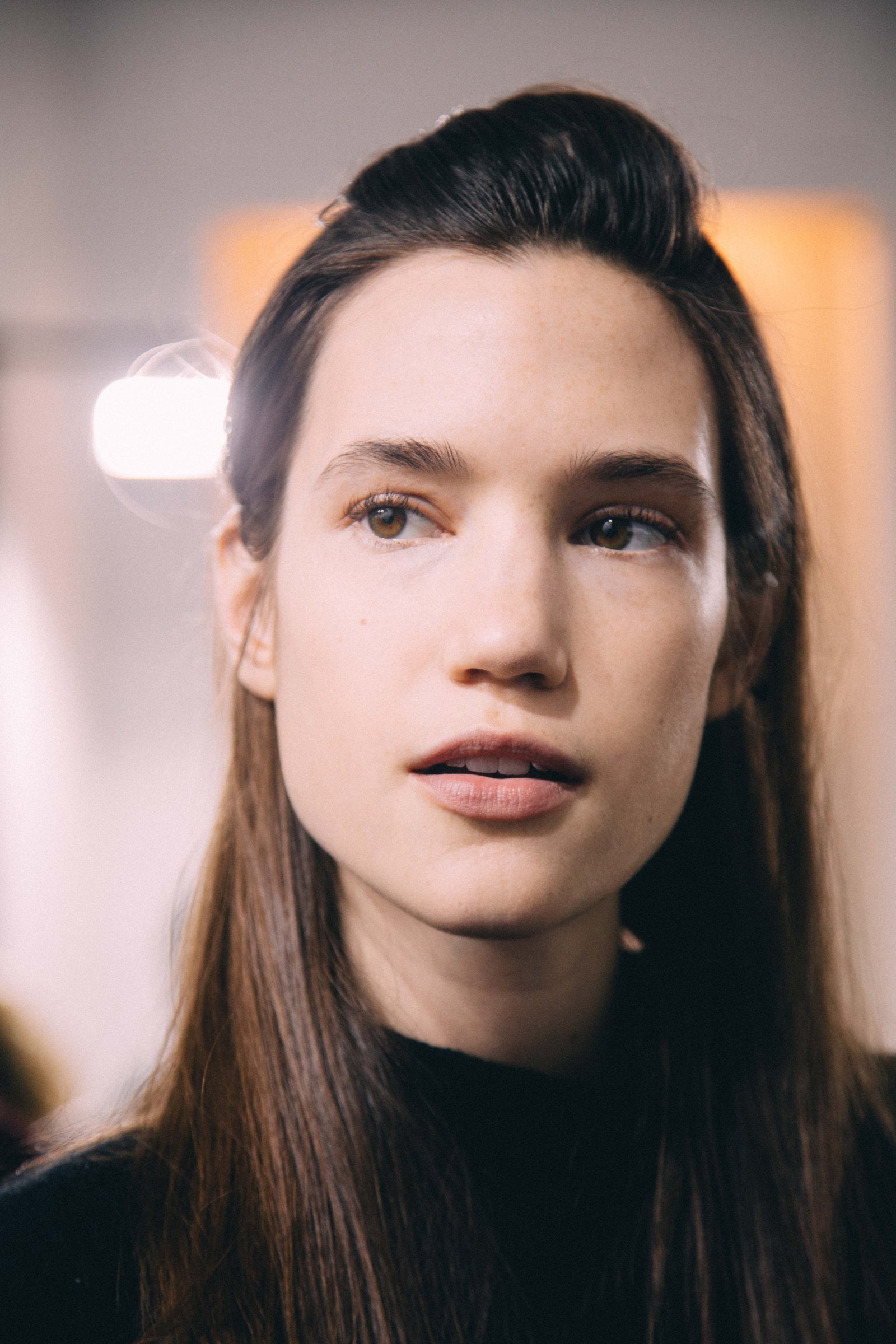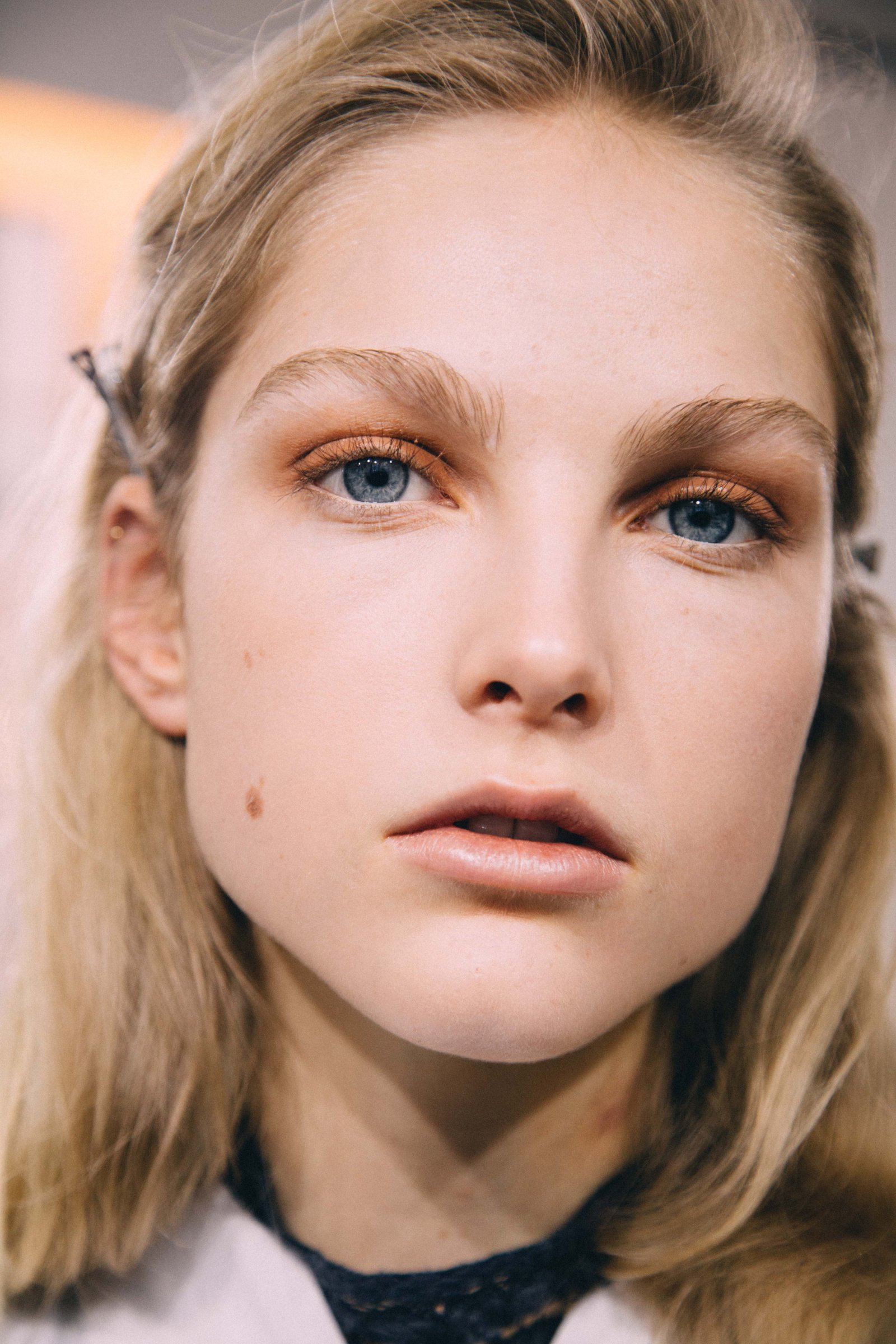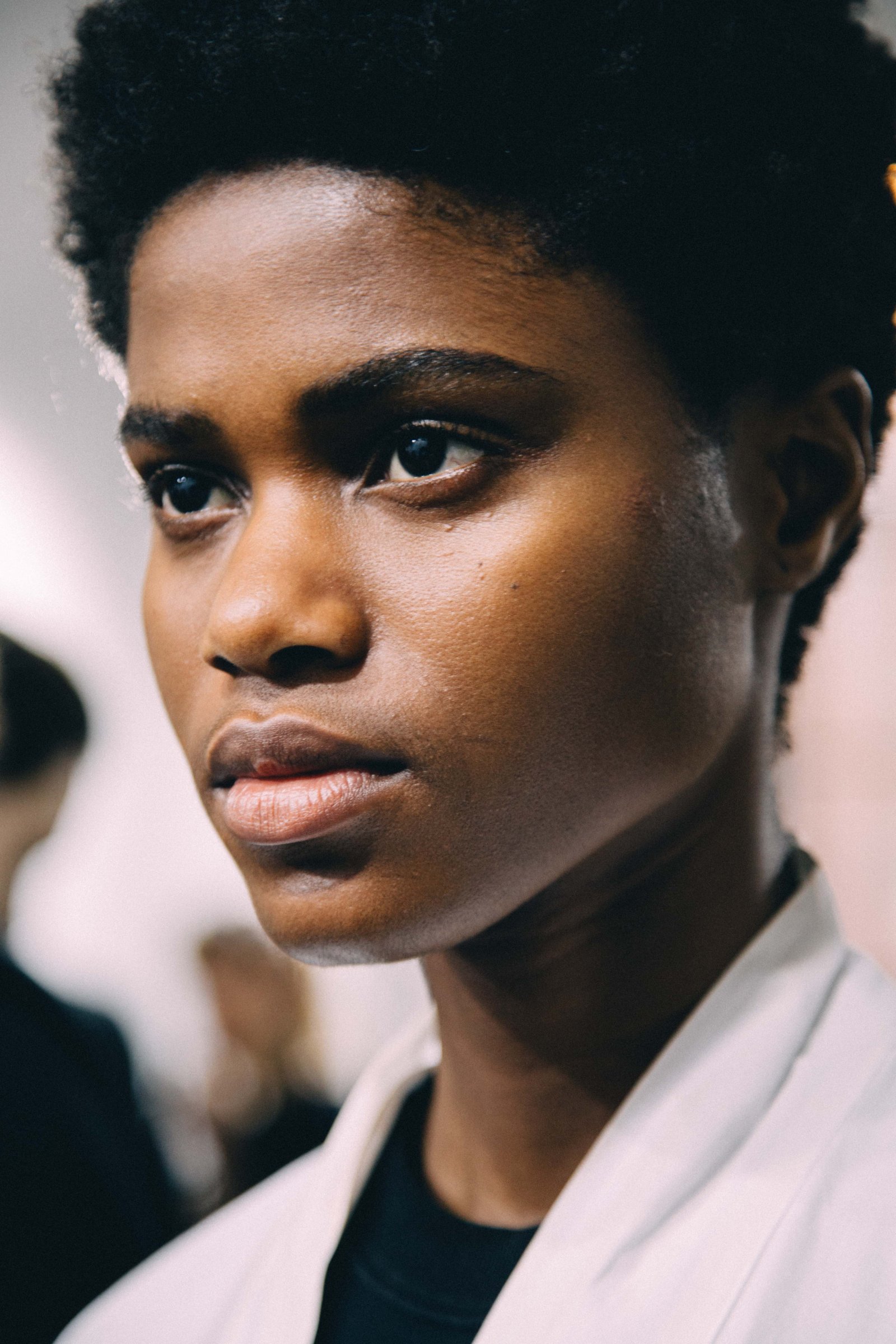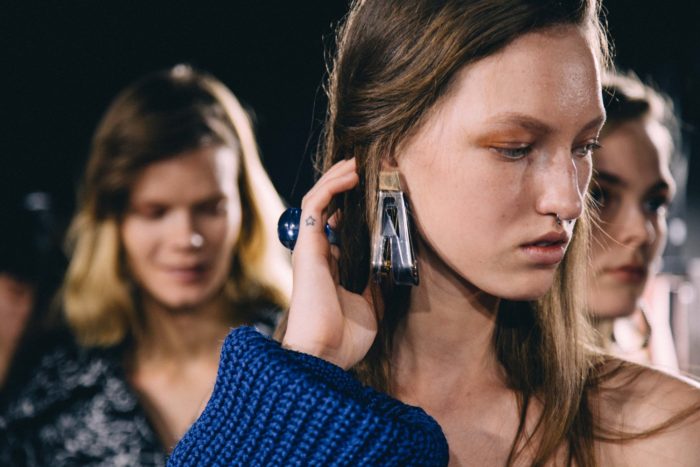 Favorite Trend
I don't really follow trends, I don't care what everyone is wearing: I do what I want. [laughs]
But I'm glad that highlighting and contouring the face is softer now than it was a couple of years ago. It used to be very dramatic. A little bit is fine but too much…I don't like that.
For the Fashion Week normally people think that the makeup is so creative and dramatic, but most of the times it's very natural. Something like the Moschino thing, that's very unusual. You don't see it very often: normally there's not much foundation, not much makeup.
All the things you see on Instagram, you don't really see them in fashion.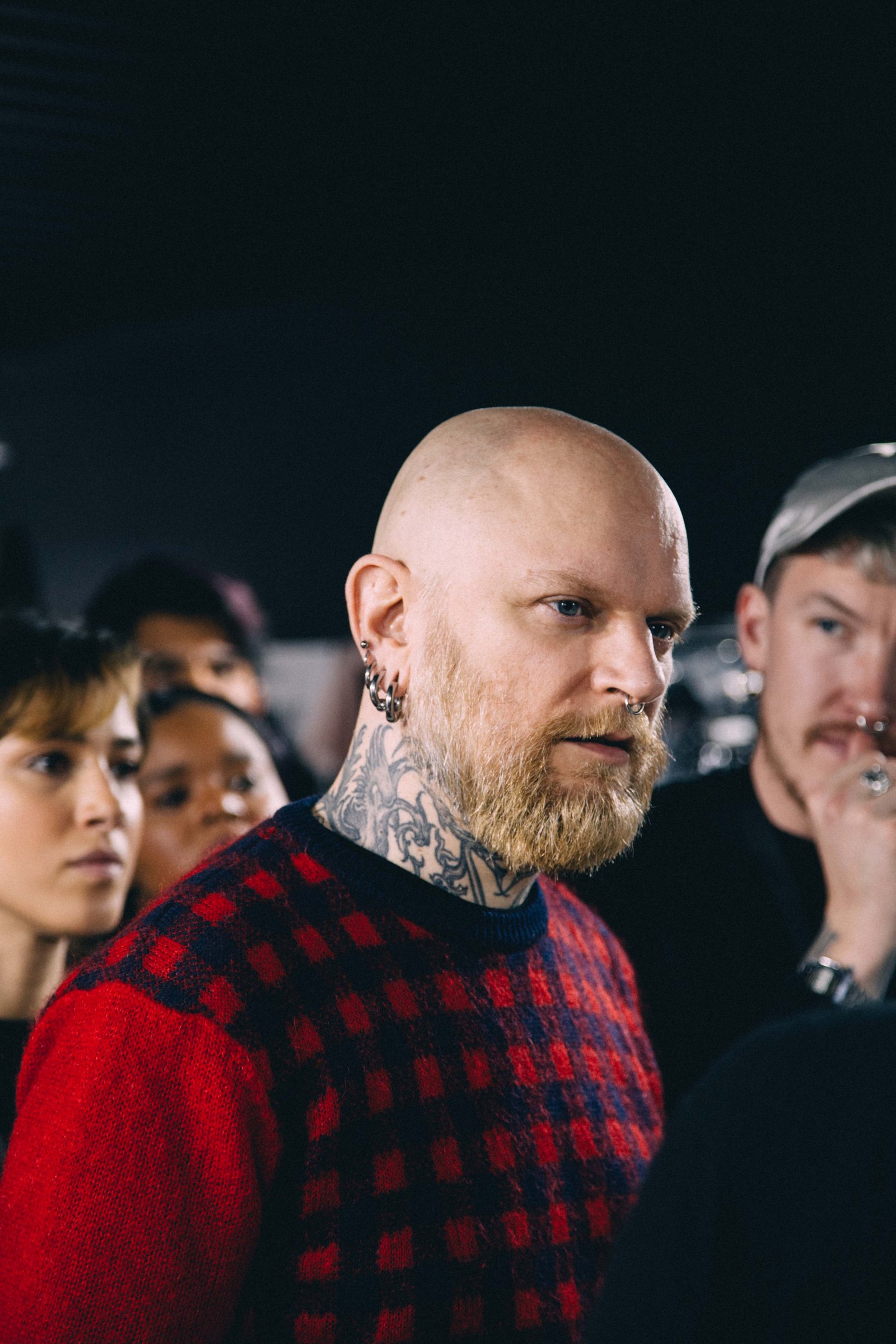 "Something like the Moschino thing, that's very unusual."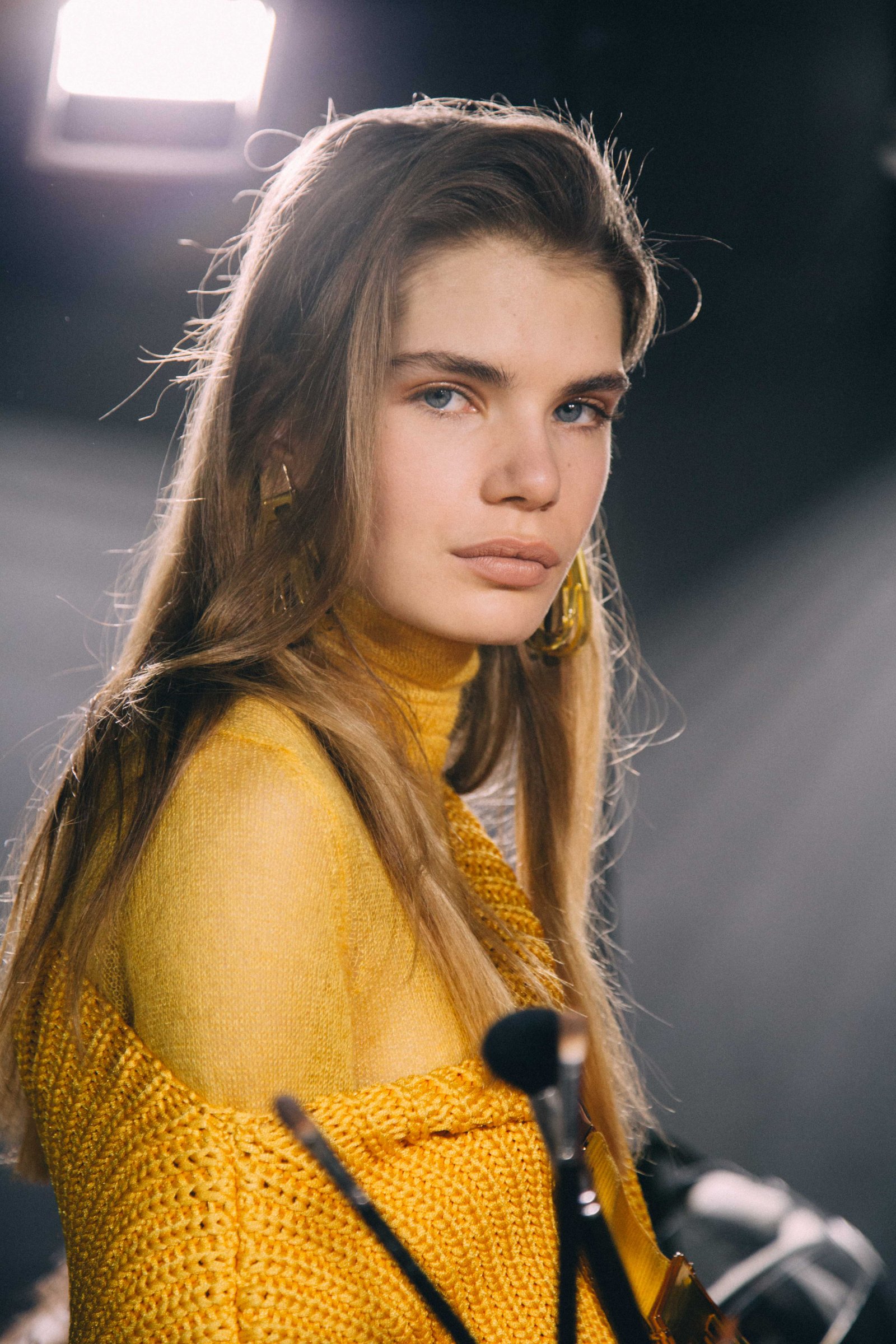 Inspiration
I watch a lot of movies. Old movies, new movies. And by old, I don't mean black and white, mute movies, although I like those too; for me, in those there's a sort of limitation, some sort of fake shade. There's always the same makeup, the same color.
I like movies from the '70s, '80s and '90s. I take them as an inspiration, like the Wes Anderson ones. I also like to hear the music from the movies, when I'm home. When you listen to the soundtrack is like you're watching the movie again: that kind of thing inspires me.
And photography: photography inspires me more than painting. A lot of makeup artists are like "I like paintings, the colors" but it works differently for everyone.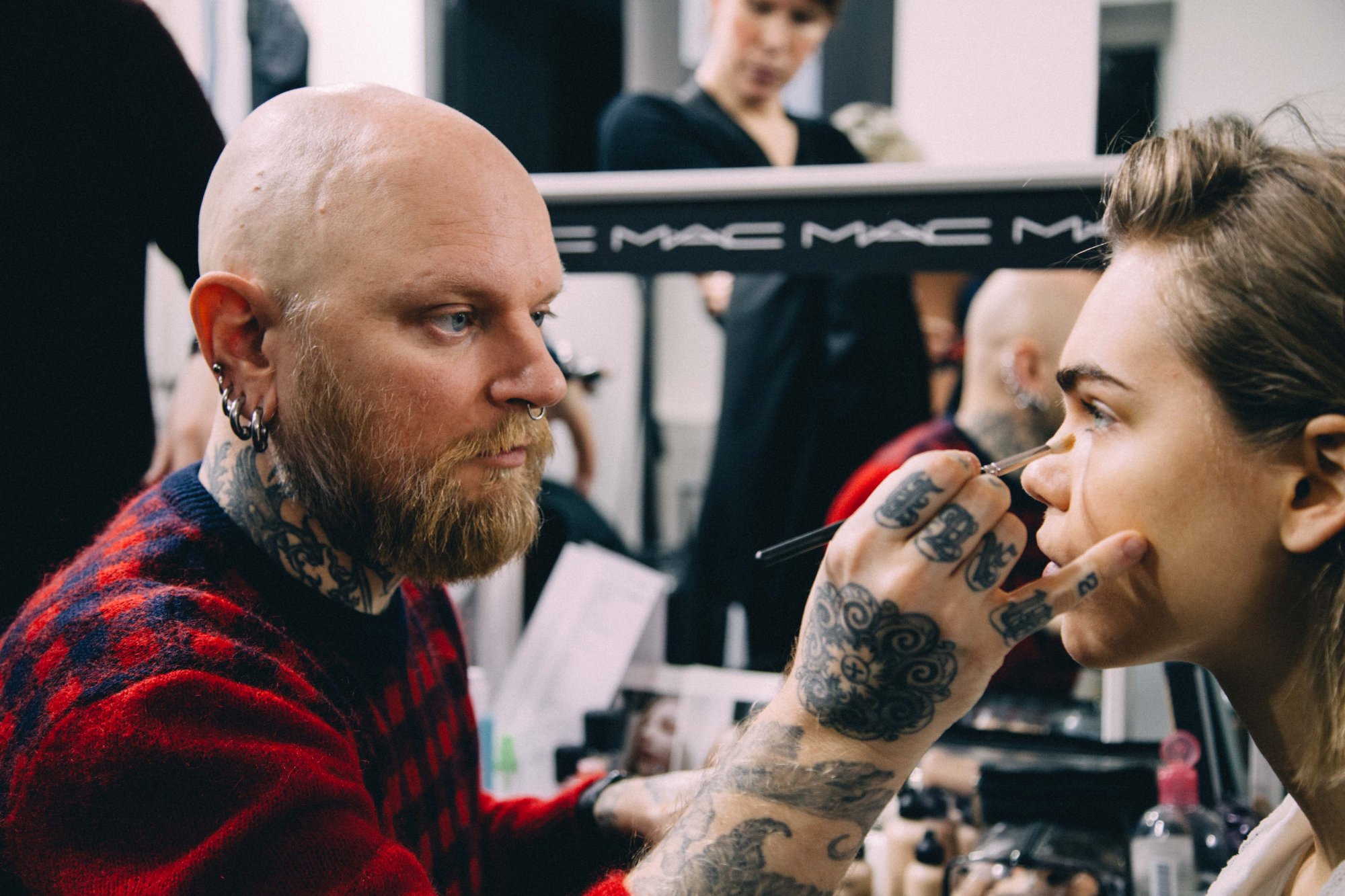 Your Best Look
I don't know, I've been in this for so long. You know, sometimes it's not about the look but about the job. You see, in London last week I did the fashion show that was 94 models: the makeup wasn't special, it was quite simple because it had to go with all the clothes. I liked it, but it wasn't like: "Oh my God, I invented something genial".
But getting that much models done and ready— that was a challenge. So, if something like that goes well, it's great.
It's not always about doing beautiful makeup.
Sometimes you do a great makeup for a magazine but then, in the pictures they take, you can't really see it well: it doesn't matter how amazing the makeup is, the result is not great.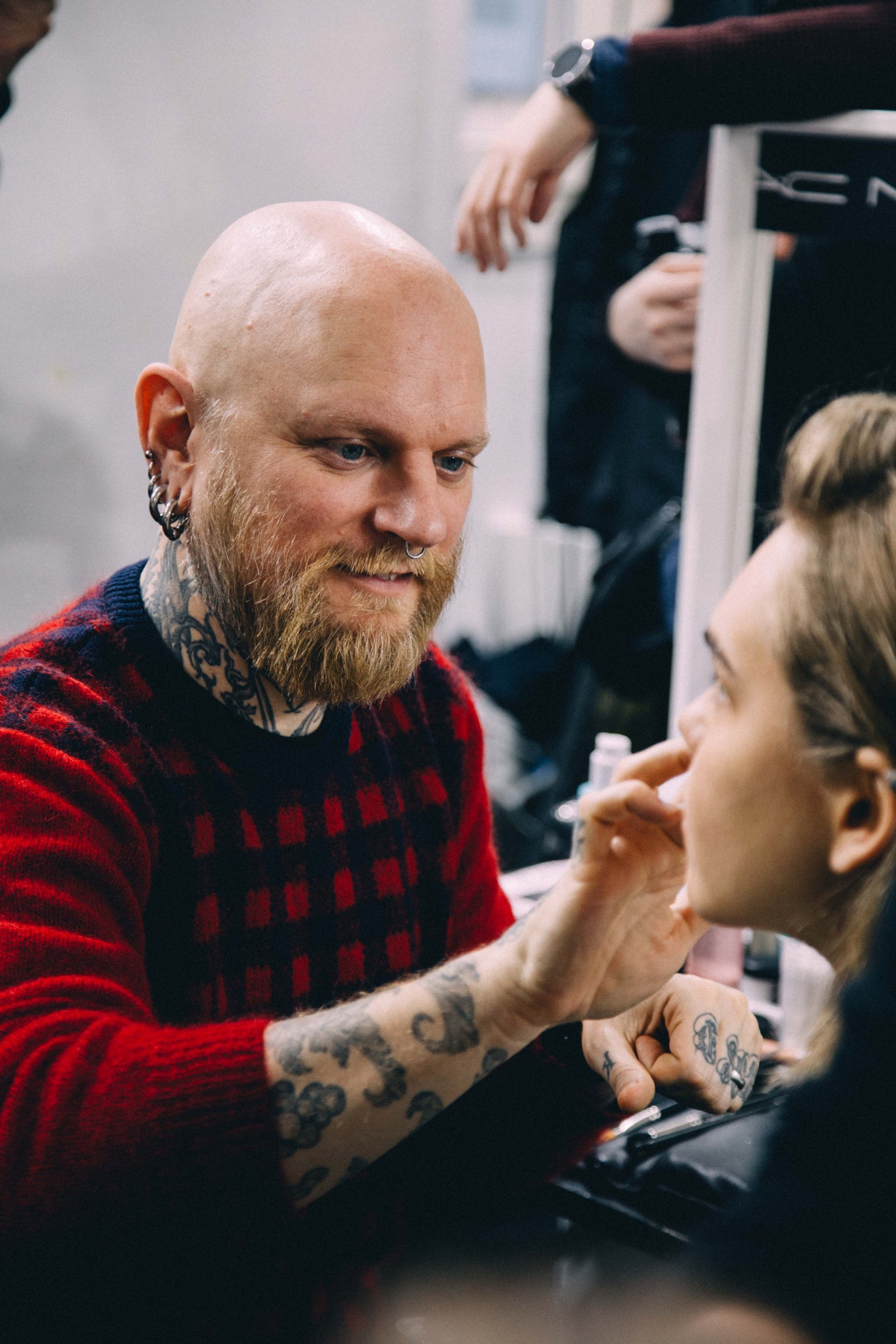 Sometimes, it's not about the look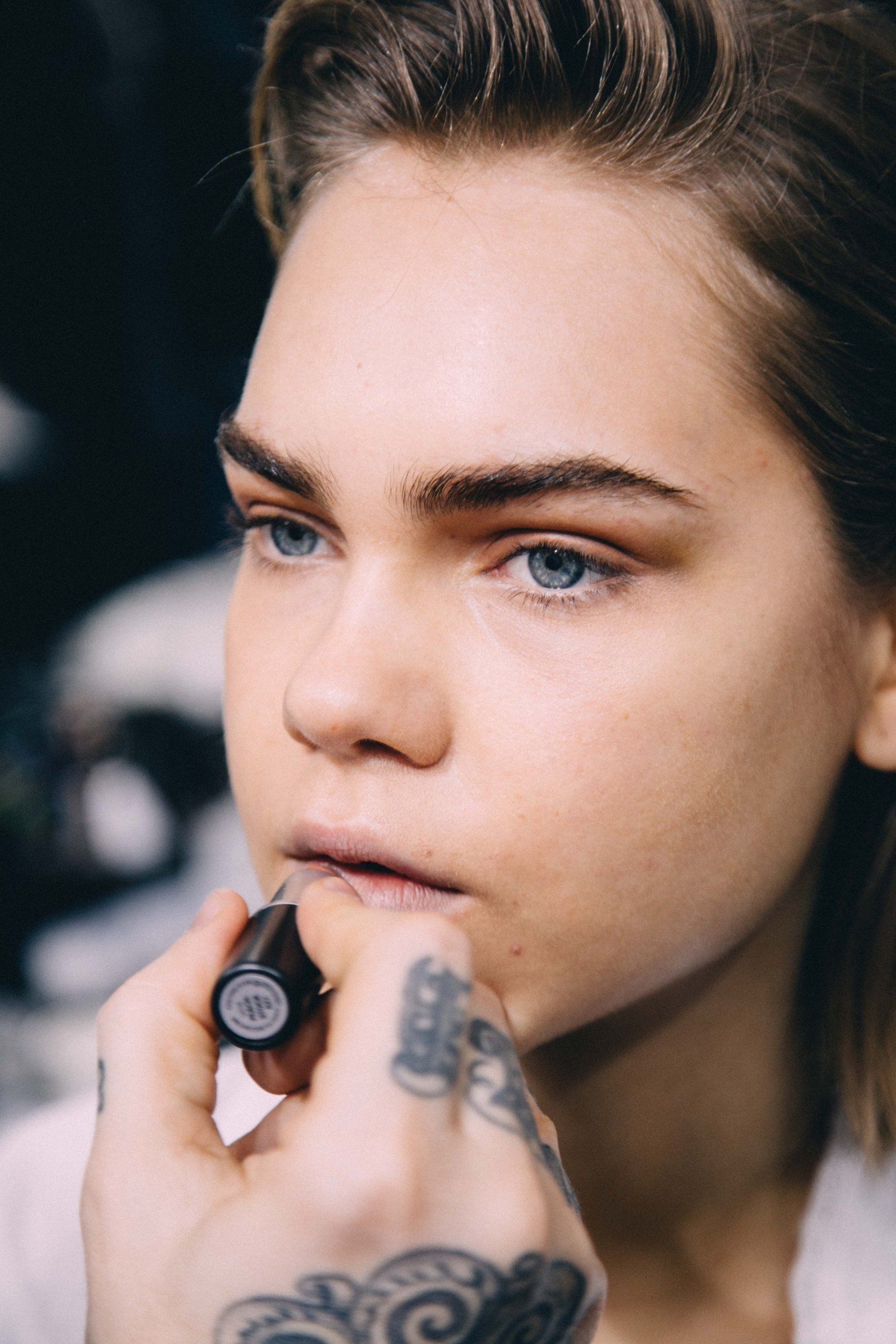 Skincare Routine
It's very, very simple. I don't like putting a lot of things on my face, that's perhaps why I like to do the same on the models. I don't put the serum and the eye cream, together with twenty other different products: if you do that on a model, then the makeup results really greasy.
As for myself, I like to have a shower before I go to bed, so I use a very rich cream, but that's it. I like to be minimal with skincare.
I think that, when you overload skin with a lot of different products, it doesn't actually make a huge difference. However, there are other things that make a difference.  For example, when you go on holiday, you use SPF products: I think that's more important for the skin than 20 different products altogether. It's more helpful than spending a lot of money and a lot of time doing layers of products.
But I also think it's different for everyone. For some people, it's like a special moment in the morning or in the evening, and they enjoy that. They enjoy doing everything and putting on creams and masks but, for me, it's just something quick.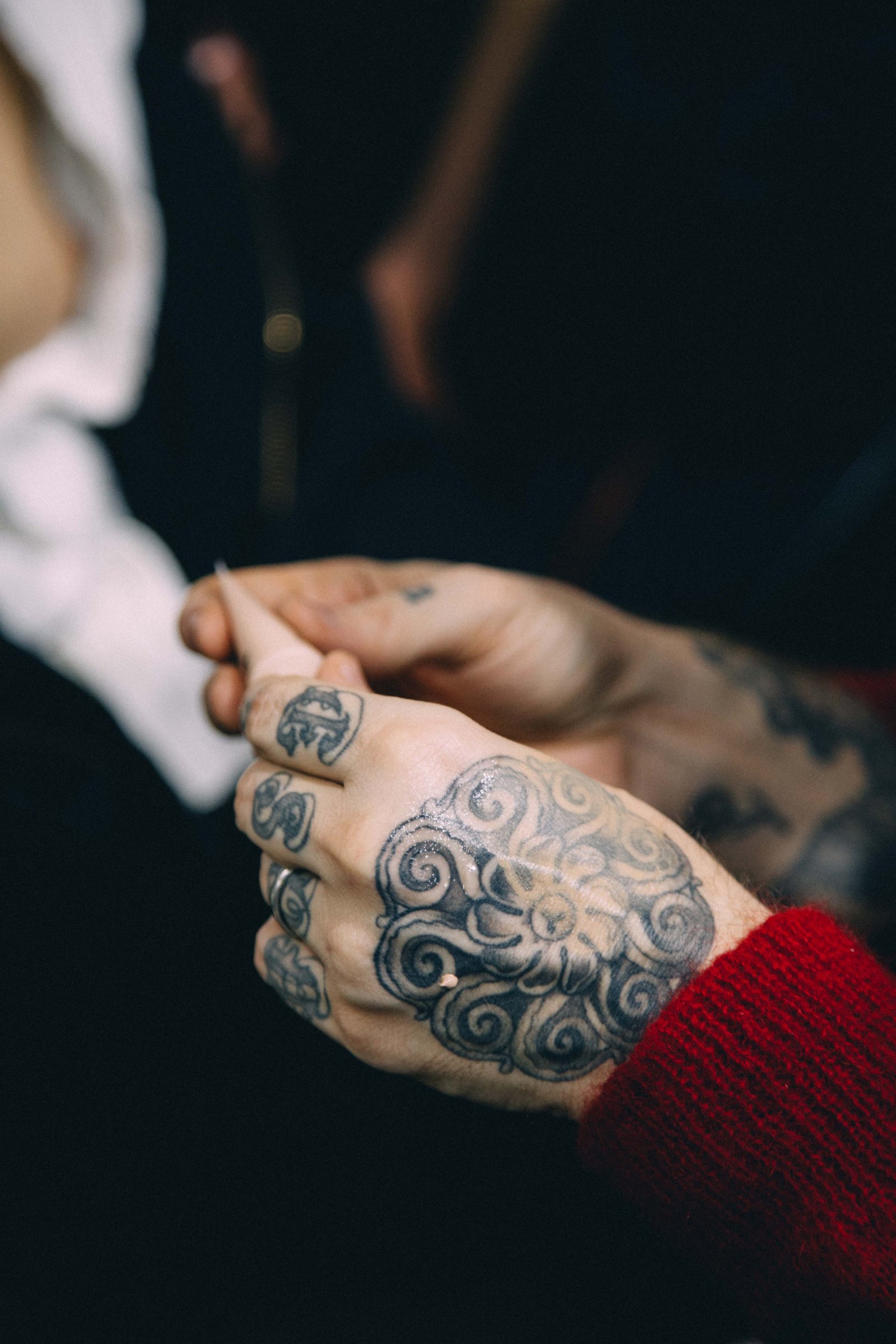 Never Again
Oh, there are so many.
You know, sometimes you commit doing to something about the look and maybe you don't have the products. You start by saying: "ok, I'm doing this and this and this" and, then, when you start looking at your makeup team, to make sure you have everything you need, you know that you have an emergency. Then, you have to call one of the brands and ask them if they can send you something there.
There was this one time when I was doing the makeup for a very famous singer, who never wears false eyelashes. I told her "no, you have to wear false eyelashes! They look amazing on the stage." After some time, she wanted to try them on. But, after I convinced her to try, I discovered I didn't have the glue for the eyelashes.
I tried the glue stick for paper, even, because she loved the idea now, but the falsies wouldn't stick.
In the end, I had to convince her not to use them after all that talking to convince her!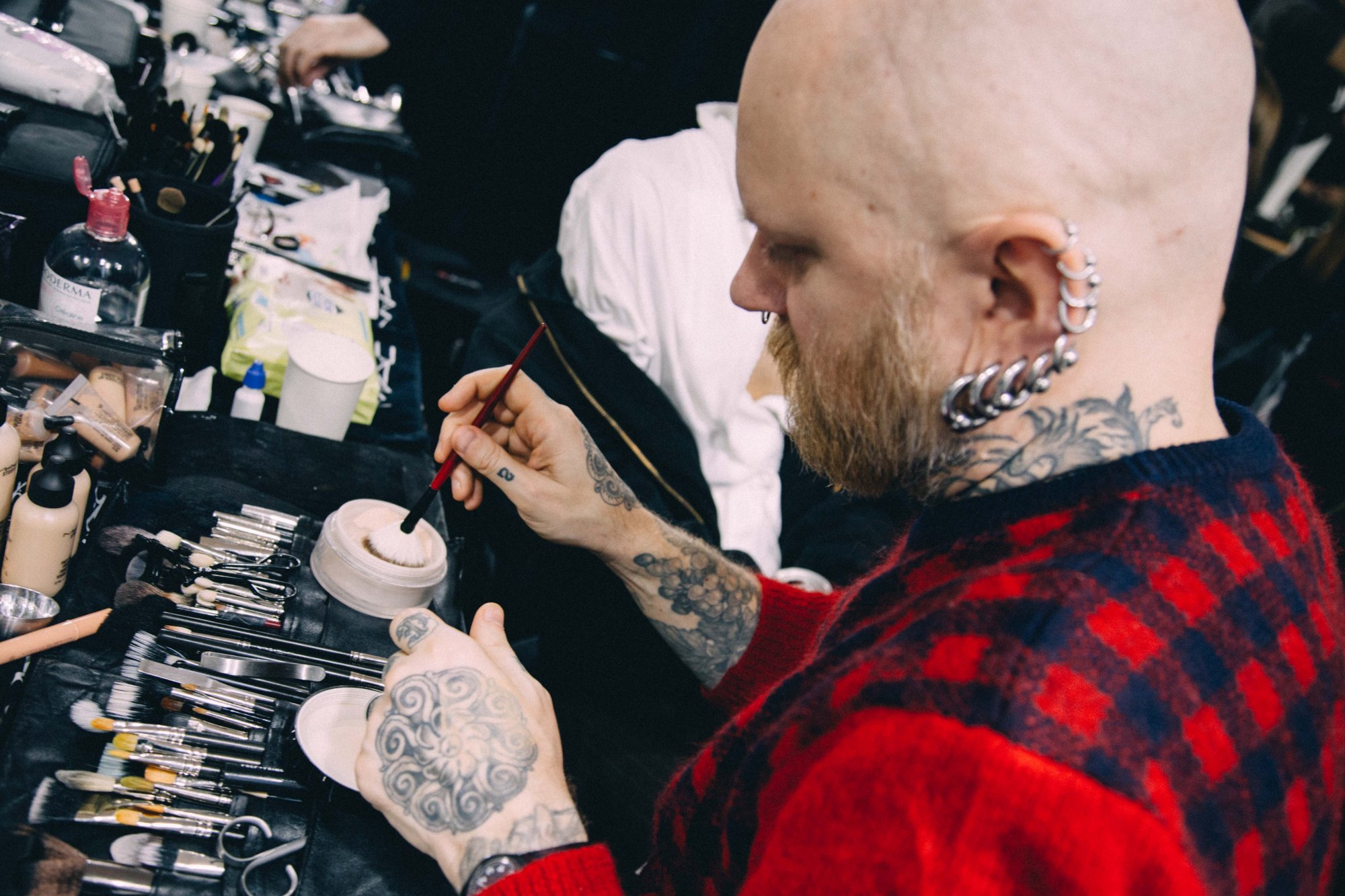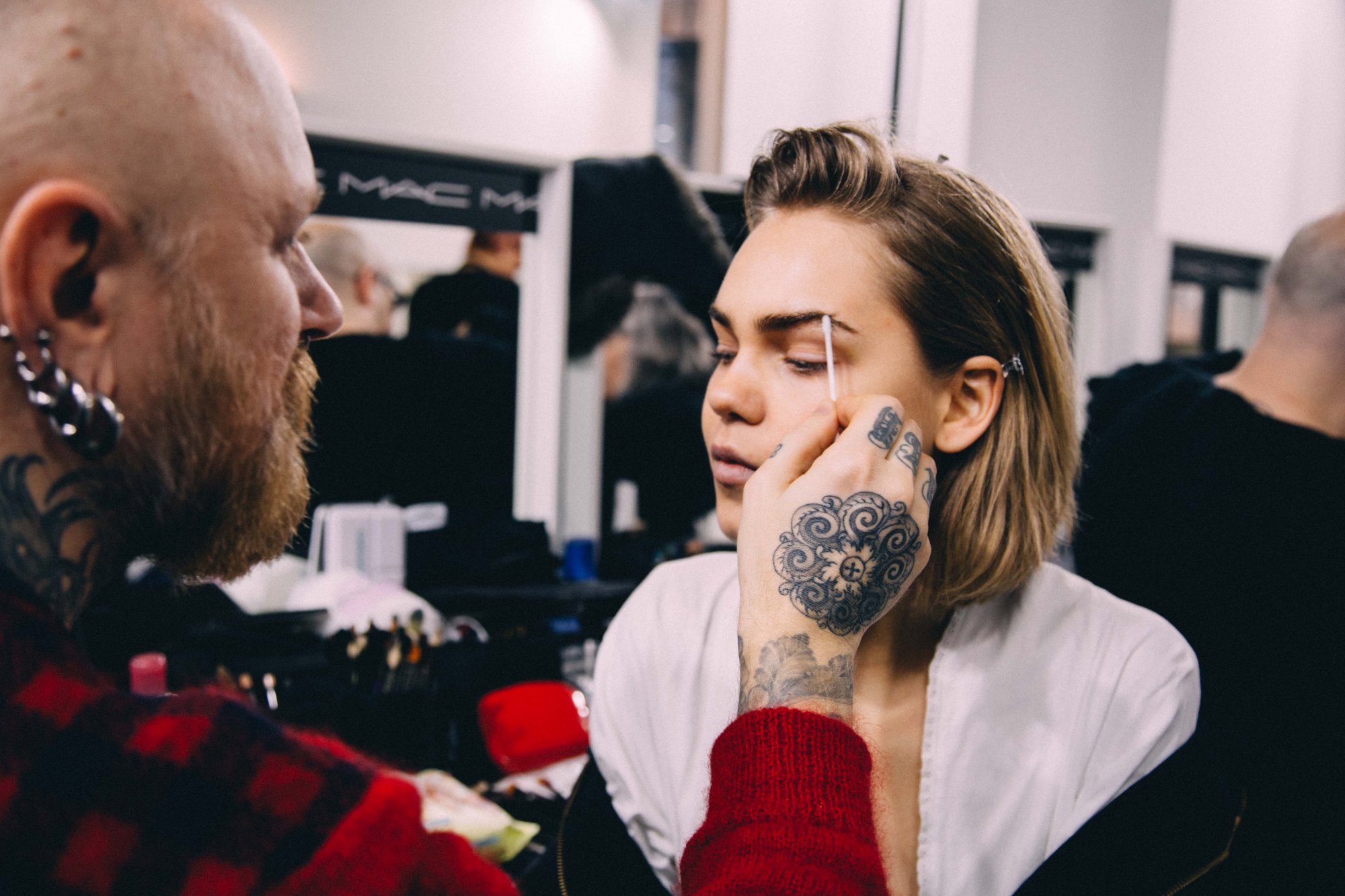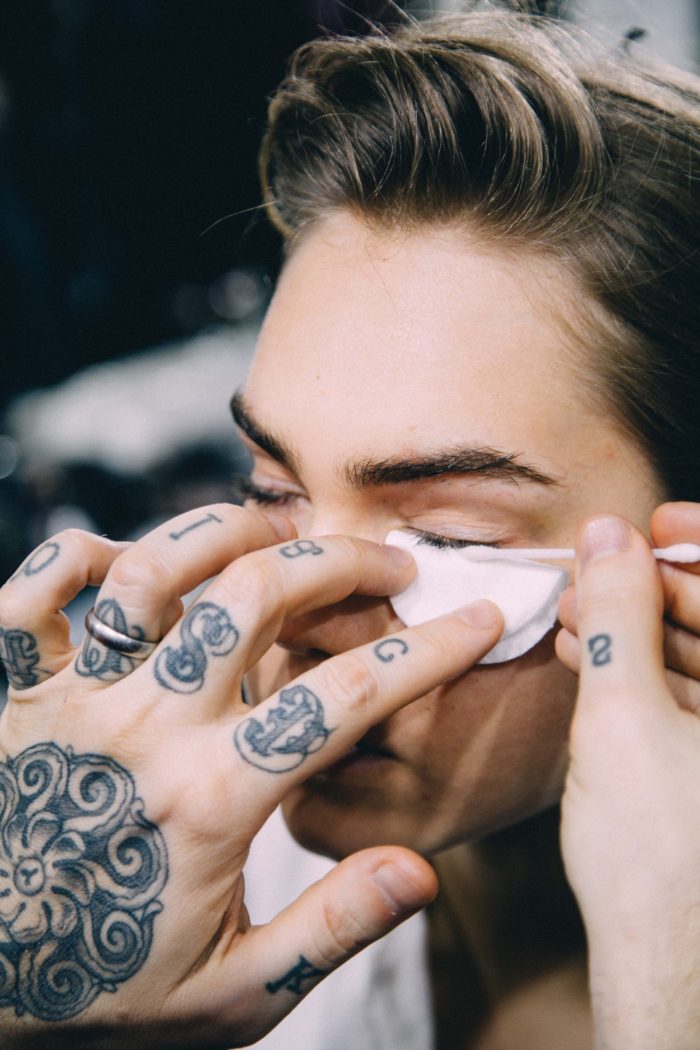 But I never really experienced a catastrophe. Sometimes, though, when you work in an environment with very bad light, it's difficult to see what you're doing.
You're kind of scared that, when you look it under a different light, it's going to be wrong: that you used the wrong color of foundation, something like that.
It could be for a fashion show, when you see the girls in rehearsal and you realize that the makeup is not right, that you have to change it, or also in a photoshoot. It can happen that the light is not right and, when you see the pictures on the computer, you realize it's all wrong, that you have to change everything.
Some photographers are just shooting with film, and they don't take polaroids, so you don't see the final result until the magazine is out.
What I do now is to always carry my own light: it's perfect for doing makeup and I can always see what I'm doing.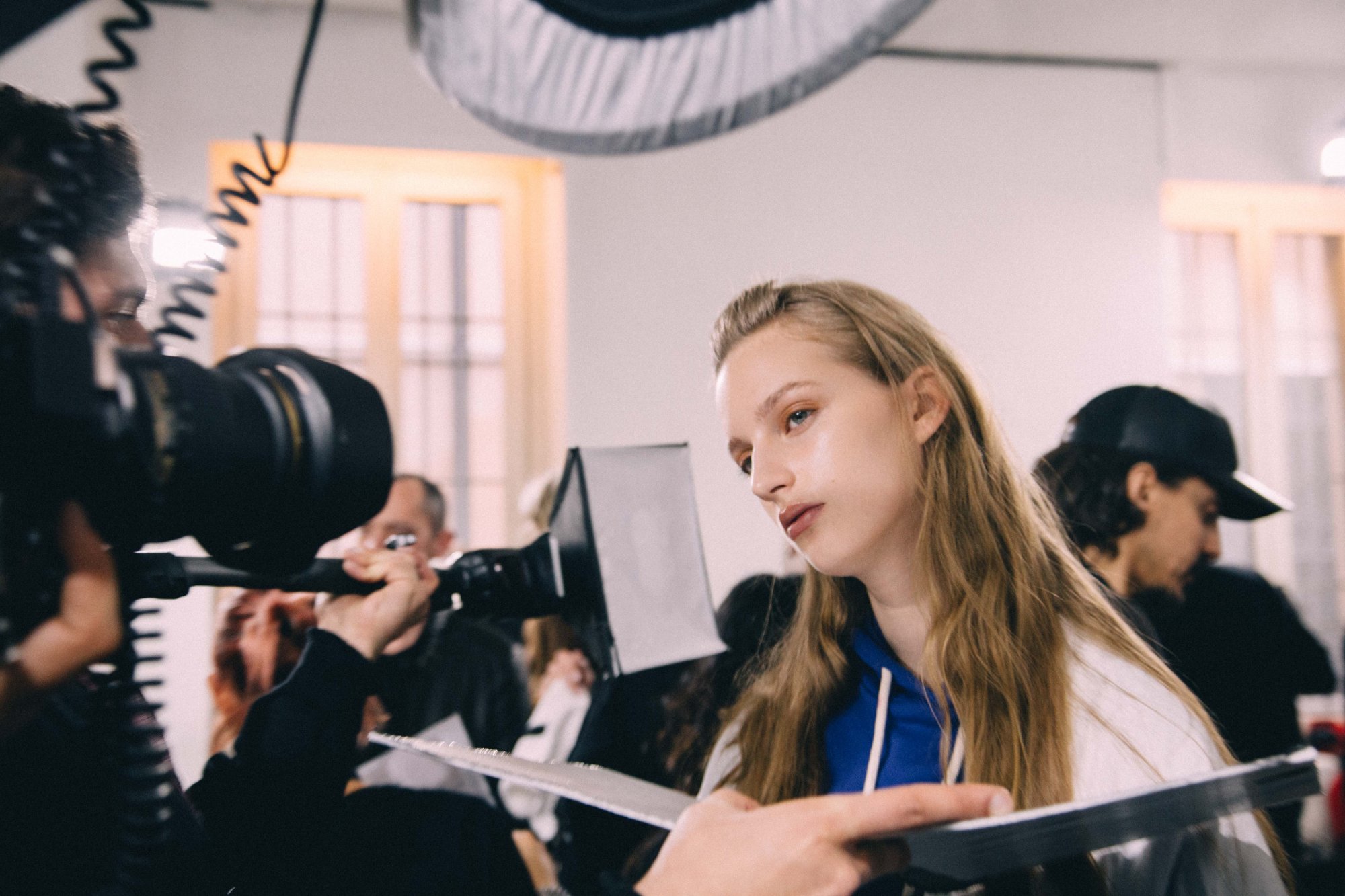 Never Again you see on Women
Putting too much foundation! You don't need that much, or that thickness: it doesn't look good, I don't really think that people find that attractive. I personally don't like it. But it's personal taste, and some men like that kind of makeup that you notice it's fake, that it's all foundation and blush and shiny things.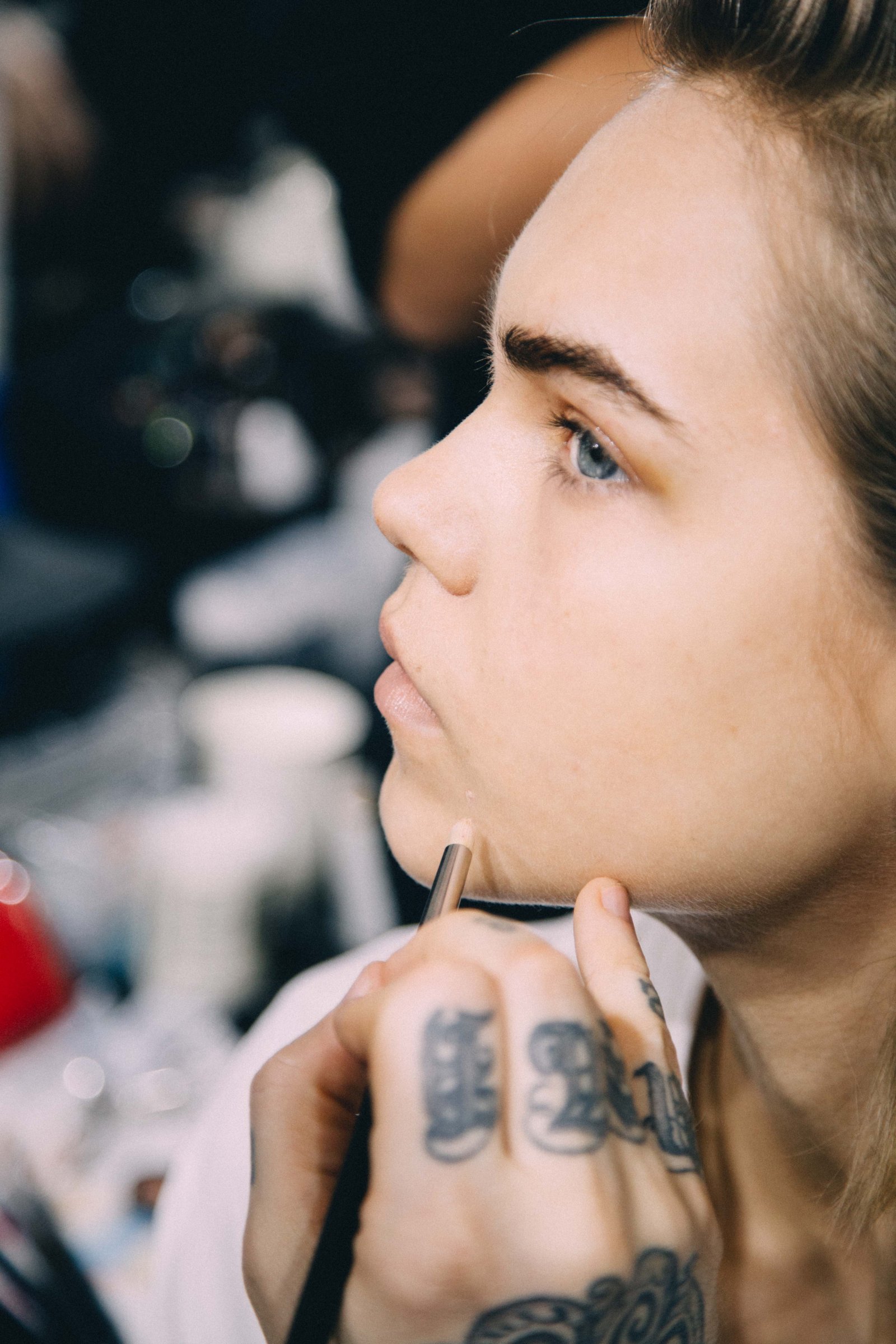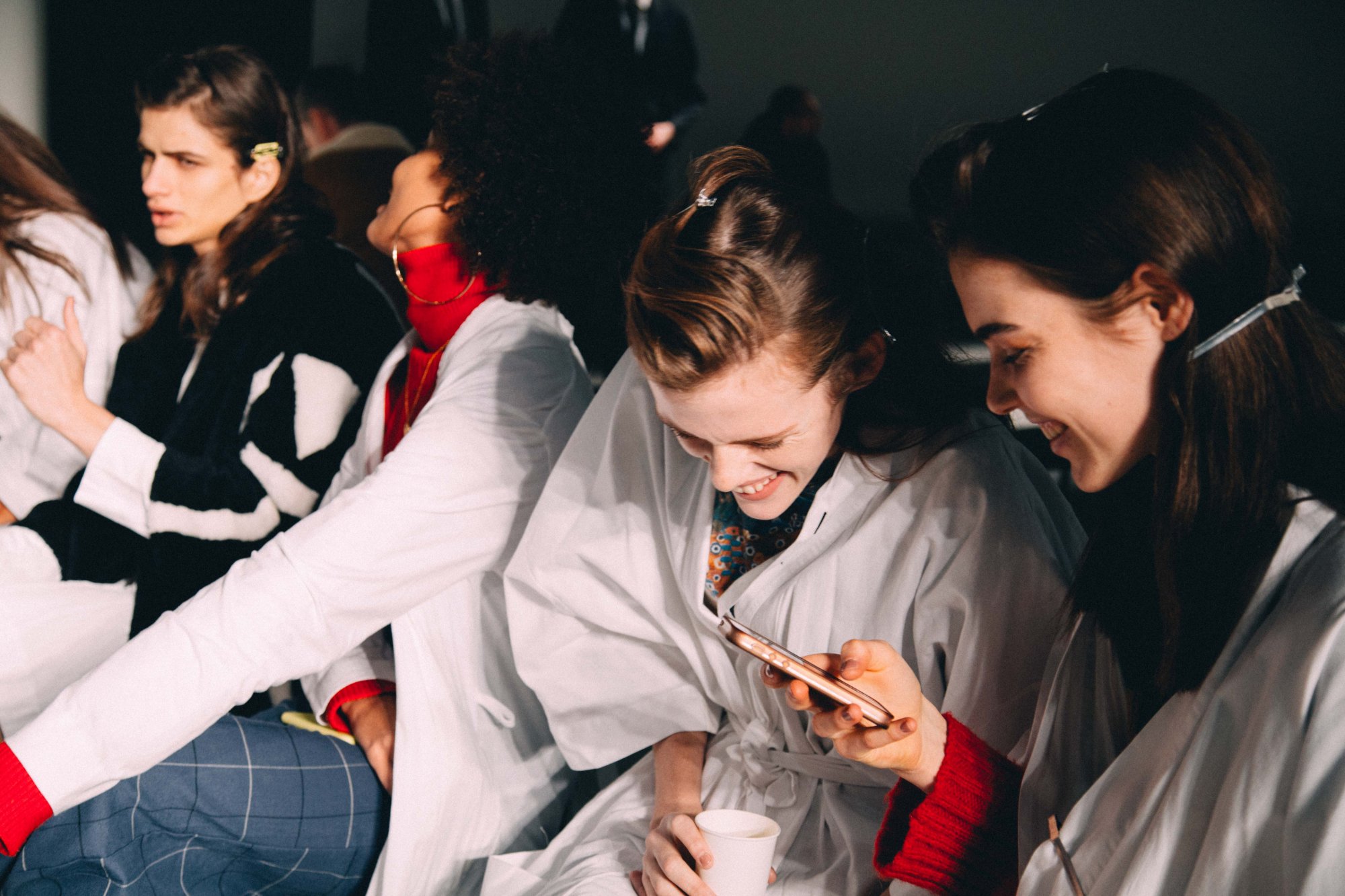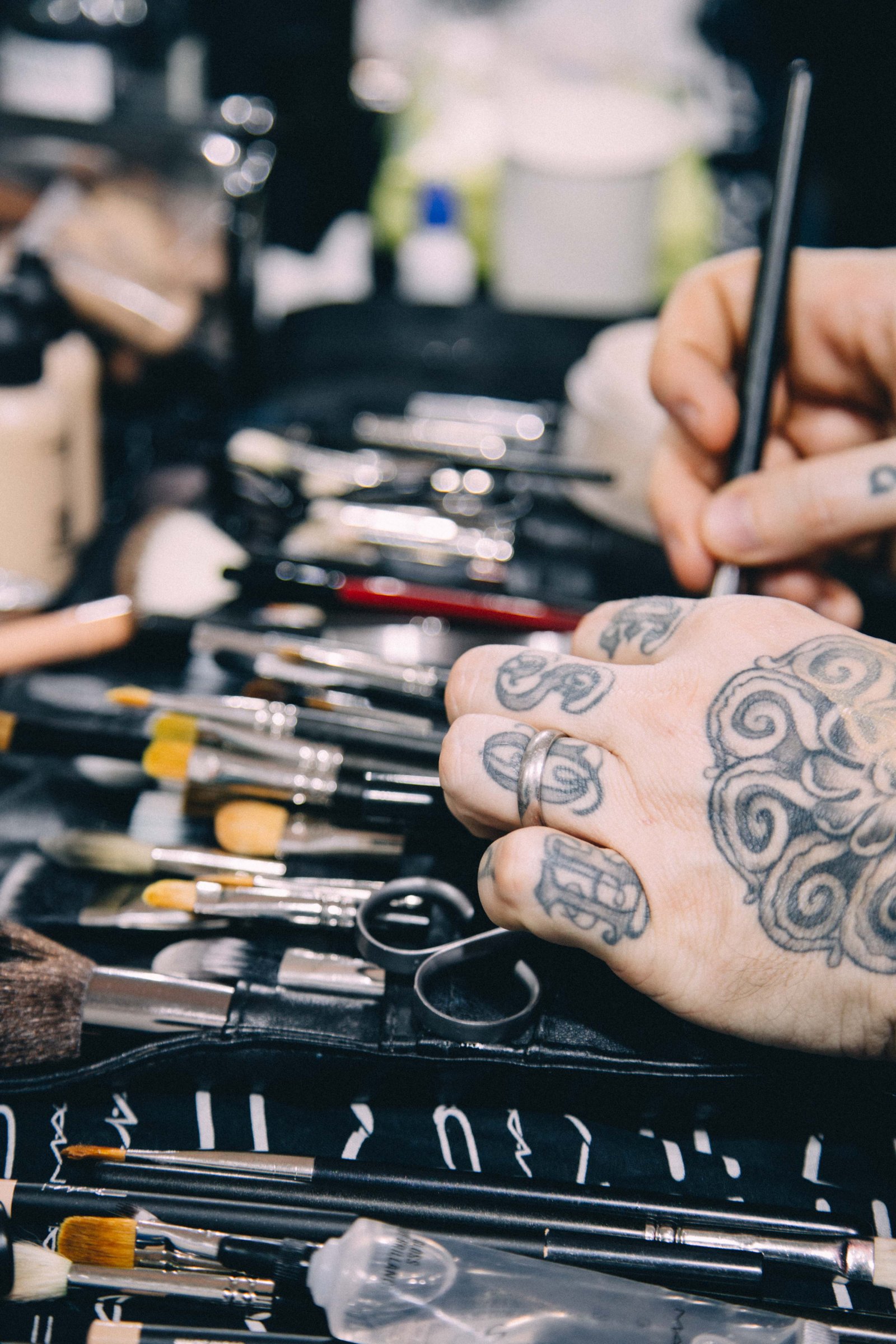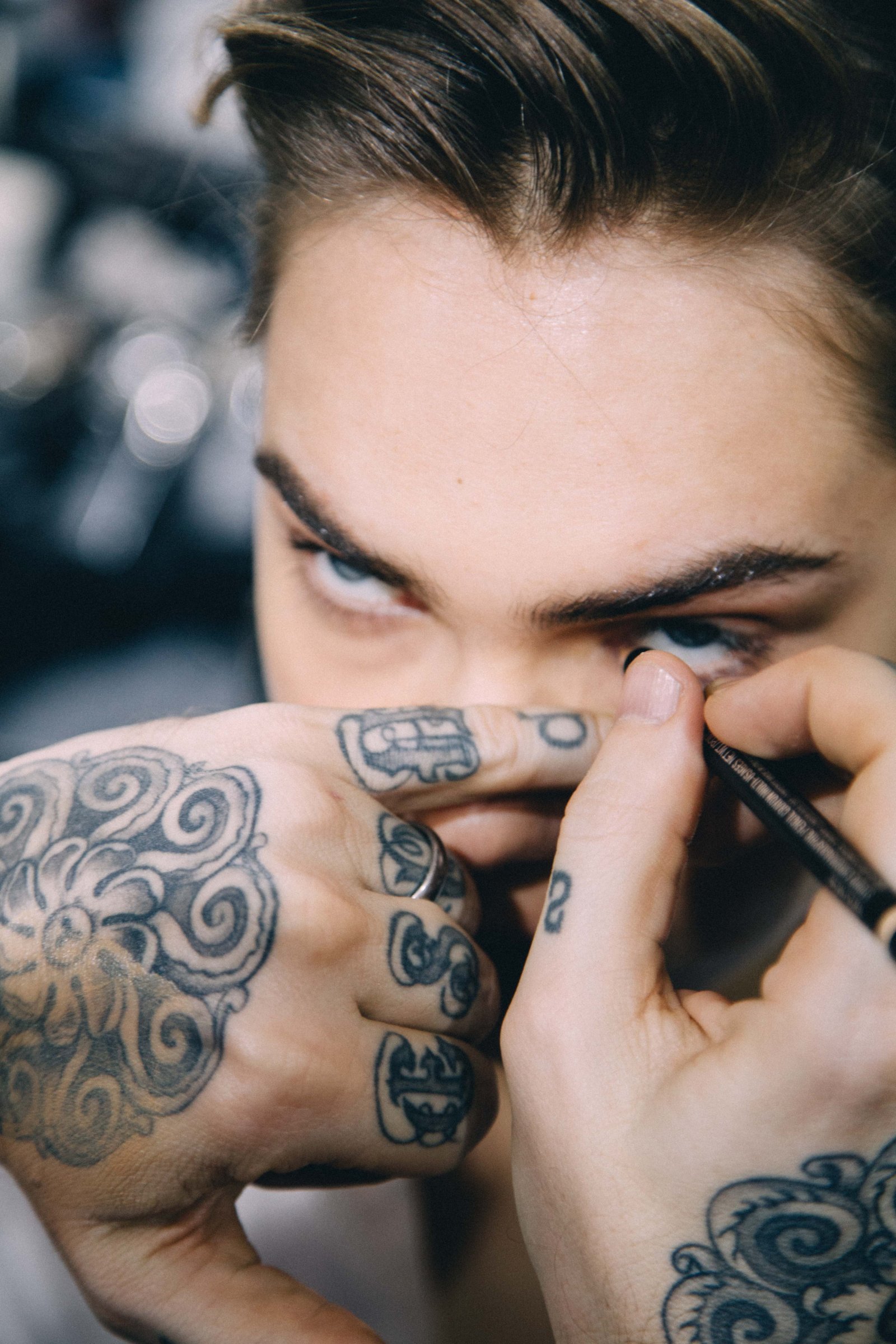 Favorite Cinema Look
There are many characters that I like, and sometimes they don't have much makeup as a reference. Tilda Swinton in the movie "Orlando", for example, has different characters, and some of them don't have much makeup on, but I really like them.
And in the original "Blade Runner", all the women have a very strong and bold makeup: I think that's very iconic.
In general, if the makeup is right for the movie, I like it: take "Marie Antoinette", by Sofia Coppola. Sometimes Kirsten Dunst has a lot of makeup and a lot of powder on the wig, but it's right for that movie, because it's done in a very pop way and they did it so colorful on purpose, so it's right.
But what I don't like is when I watch period movies and the protagonist is like, from the Middle Ages and you can see the eyebrows done and, although maybe the makeup is natural, you can see products that didn't even exist then. Then I'm like: "they didn't do any of that!".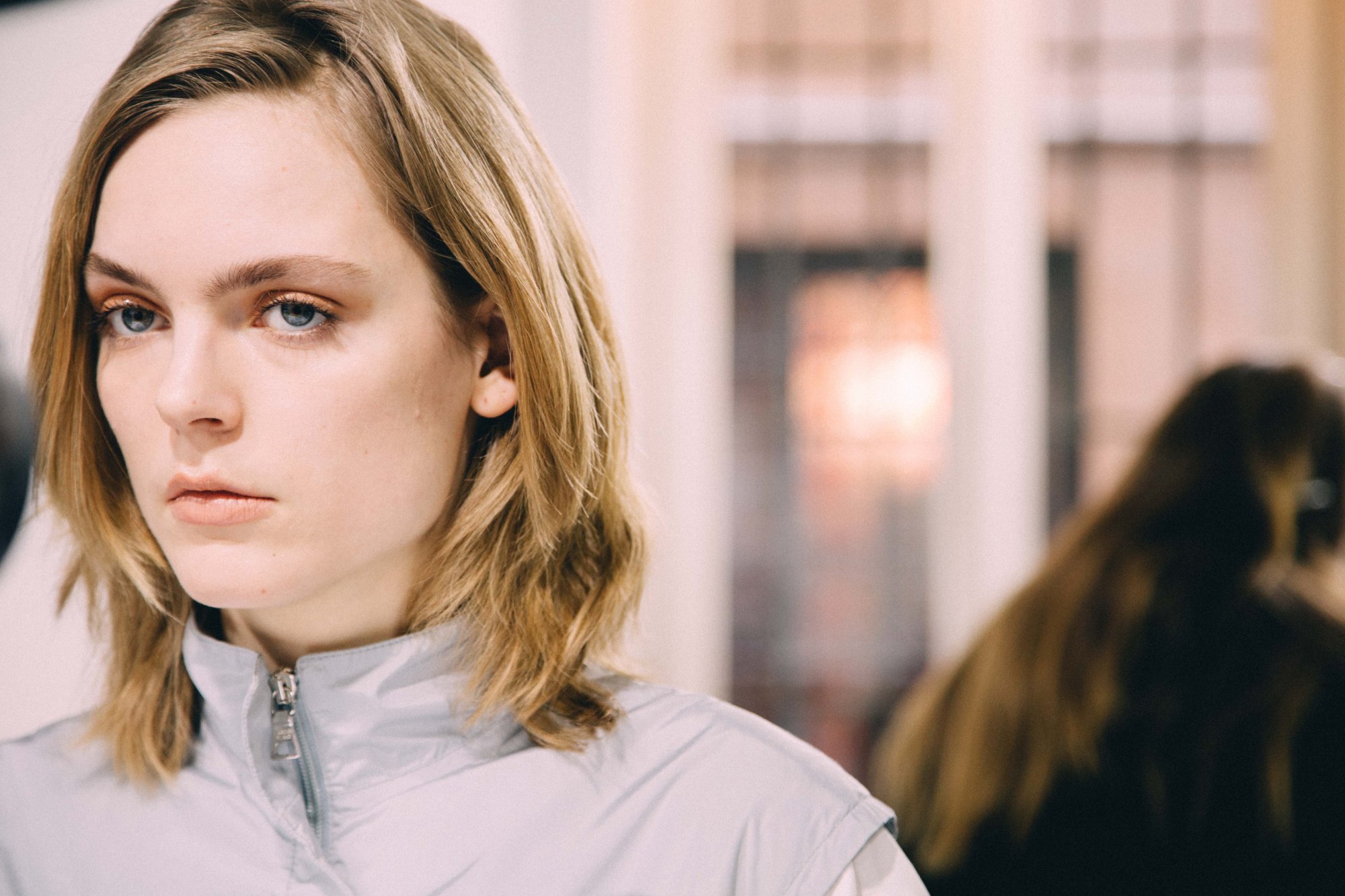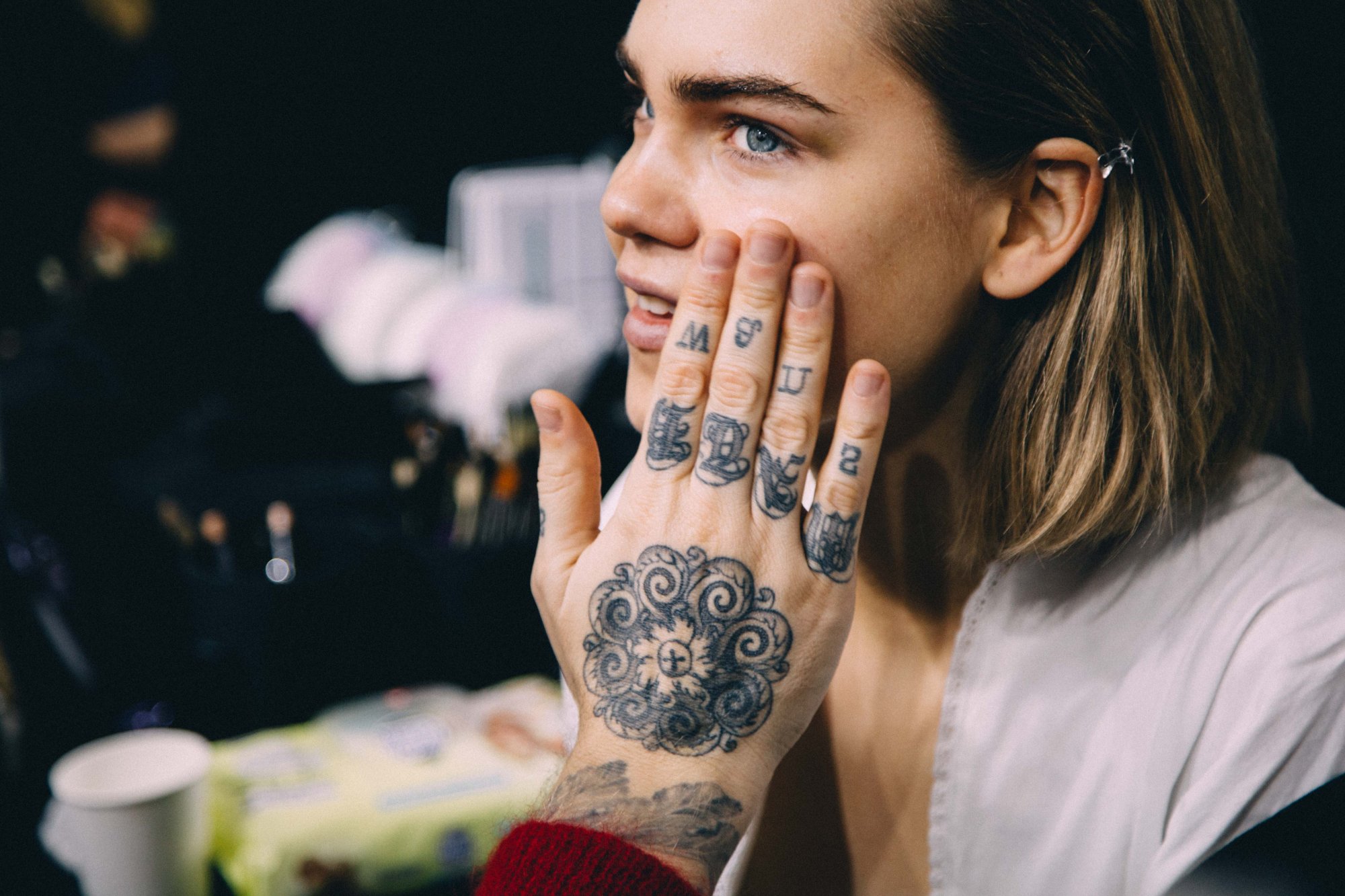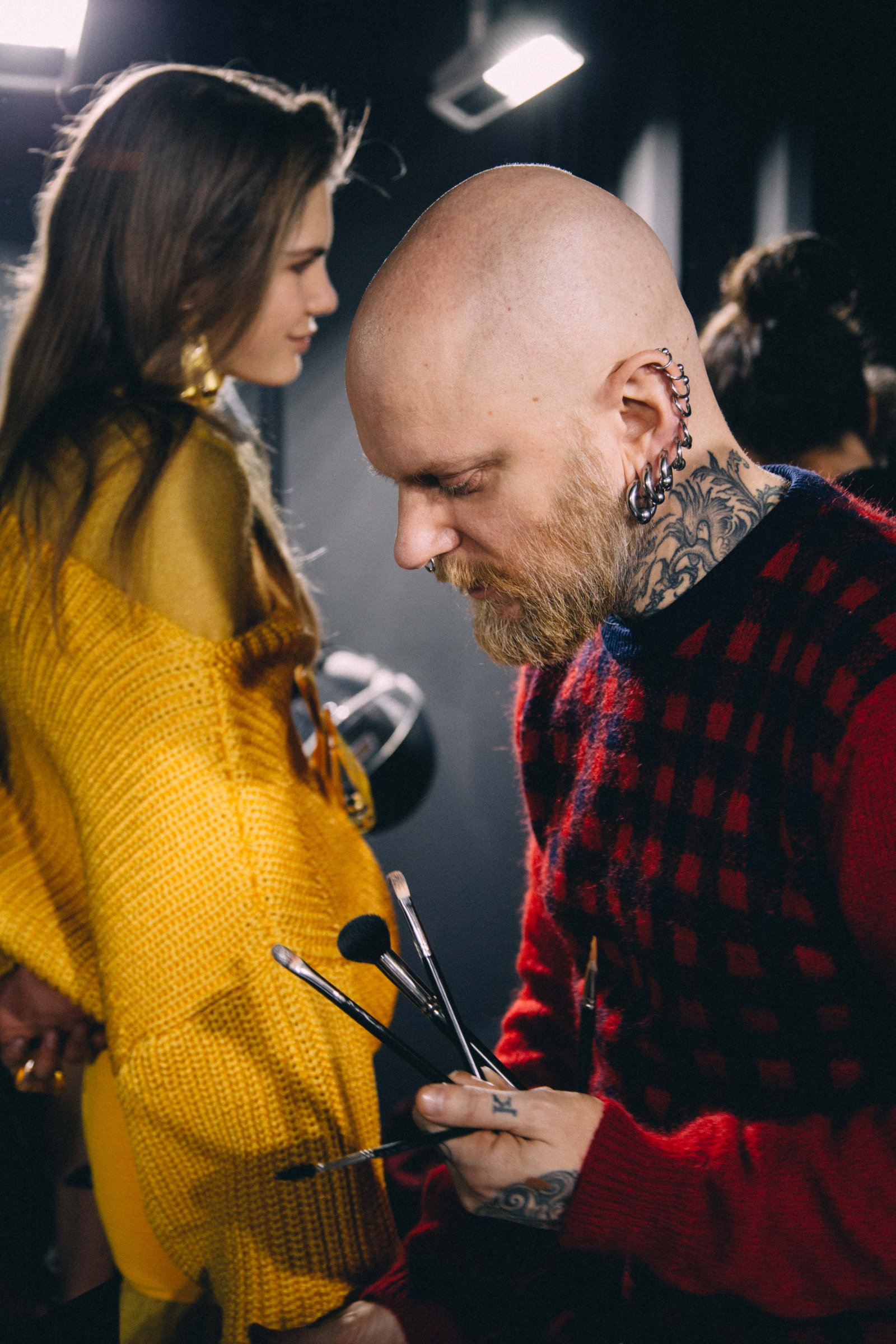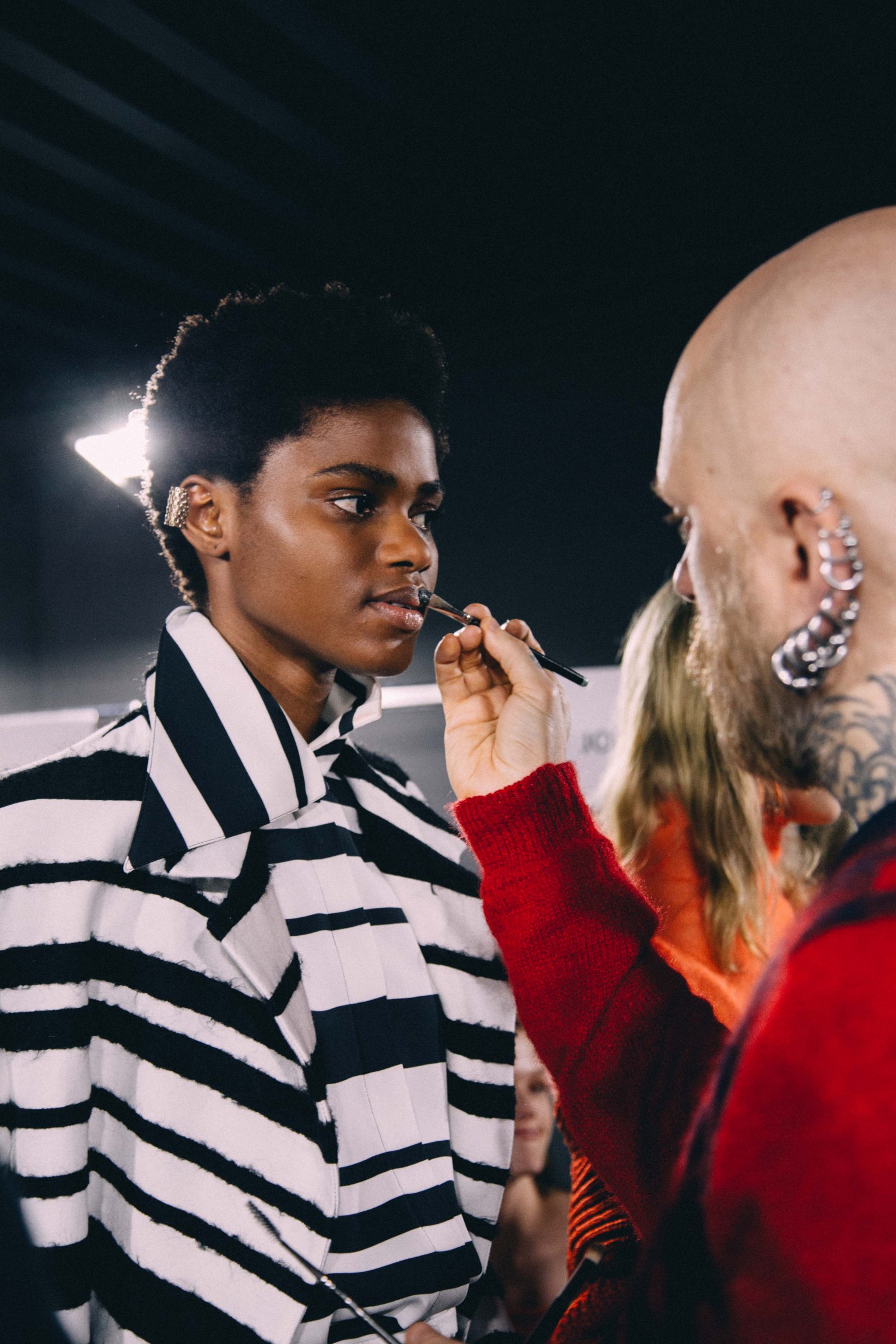 Dream Project
I would like to do classes and workshops; I used to do them years ago and I really liked it. I'd like to do that again: sharing inspiration, imagines, showing pictures of my work and talking about the inspiration behind it and why I did that.
I'd want to go back to teaching and presenting again.
At the moment I don't have much time to organize, although I still get messages asking if I do workshops. I used to do that a lot and it's something I would love to do in the future.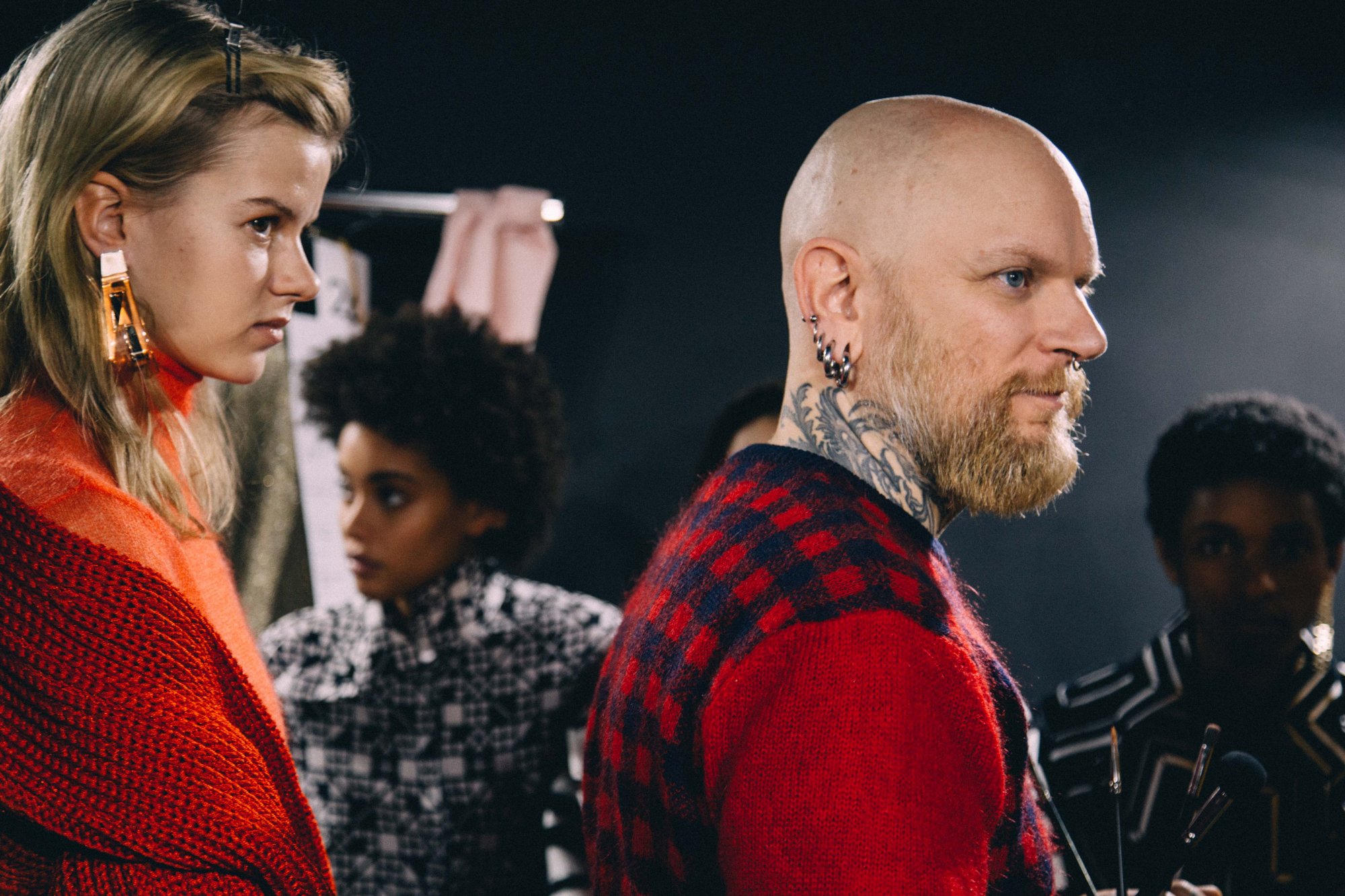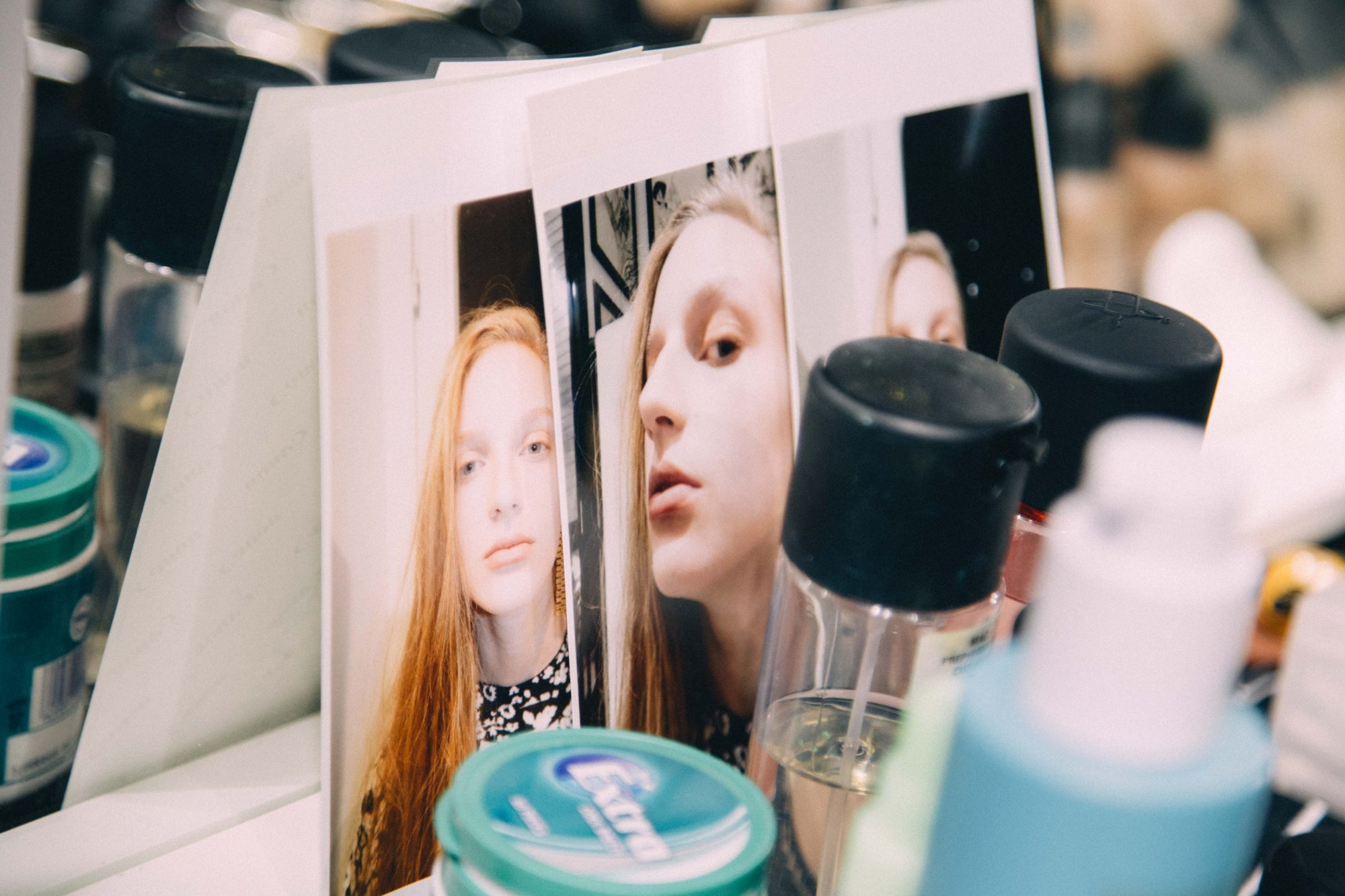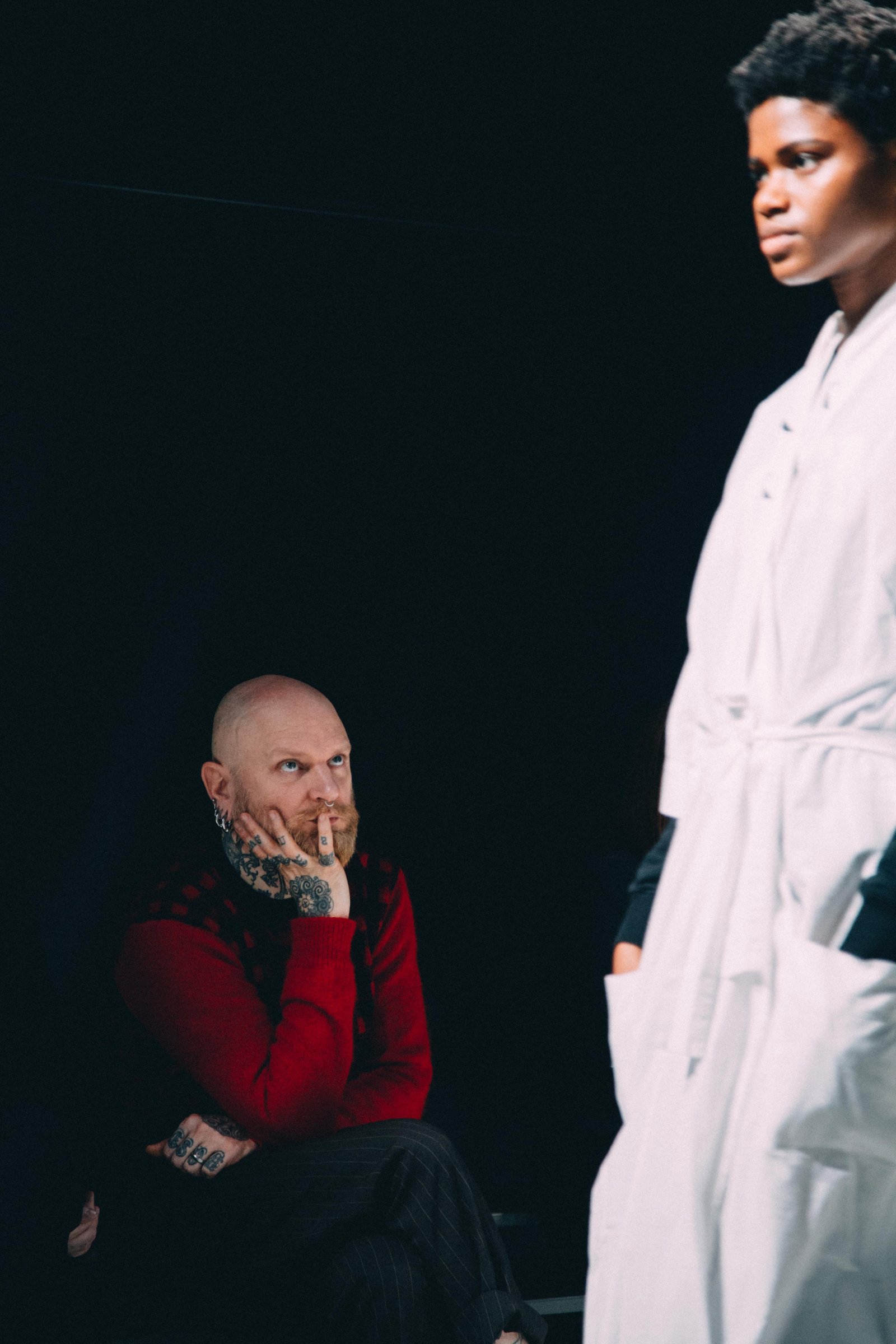 Credit Images: The Italian Rêve