Manuele Mameli is an incredible makeup artist. Best known for his stunning works and makeup on Chiara Ferragni, he is a special artist. We love his way of naturally enhancing beauty and his creativity. We wanted to look into his beauty kit to know all the skincare tips, must-have products, favorite masks and, of course, his Dream.
THE BEGINNING:
Actually, everything happened very quickly: when I was little I had already started to make my mother's makeup and hair, I had already realized it was meant to be. Being makeup artist, I think it's like being an artist, for which you have to be made for, you can't decide one day to the next you want to be a makeup artist. You must have a talent. In fact, it makes me angry when I hear people saying, "I couldn't do what I wanted, I didn't know what to do and so I'll do a makeup school." I think it's wrong; you have to have talent. It's like wanting to be a singer.
CAGLIARI:
I was born in Cagliari and 15 years ago there was a very narrow thinking, I grew up in a very religious family. So, as a teenager, I was a bit brainwashed by the family environment and I ended up repressing this passion. After high school, I enrolled in college and, by going to the University I began to get to know more people and open my world, to have a more open mind, even with my sexuality which I discovered very late. So, I took courage and I thought: I have to nurture my passion! I started working in this hair and makeup salon which was very famous in Cagliari, and the salon's owners wanted to invest a lot in me and they trained me.
When I saw that things were going well and I started receiving positive feedbacks, I decided to drop out from school, without my parents knowing about it, and move to Rome: don't ask me why I chose Rome. I worked there a bit but after two months I realized that I didn't like the city at all and so I went back to Cagliari.
"Being makeup artist, I think it's like being an artist, for which you have to be made for."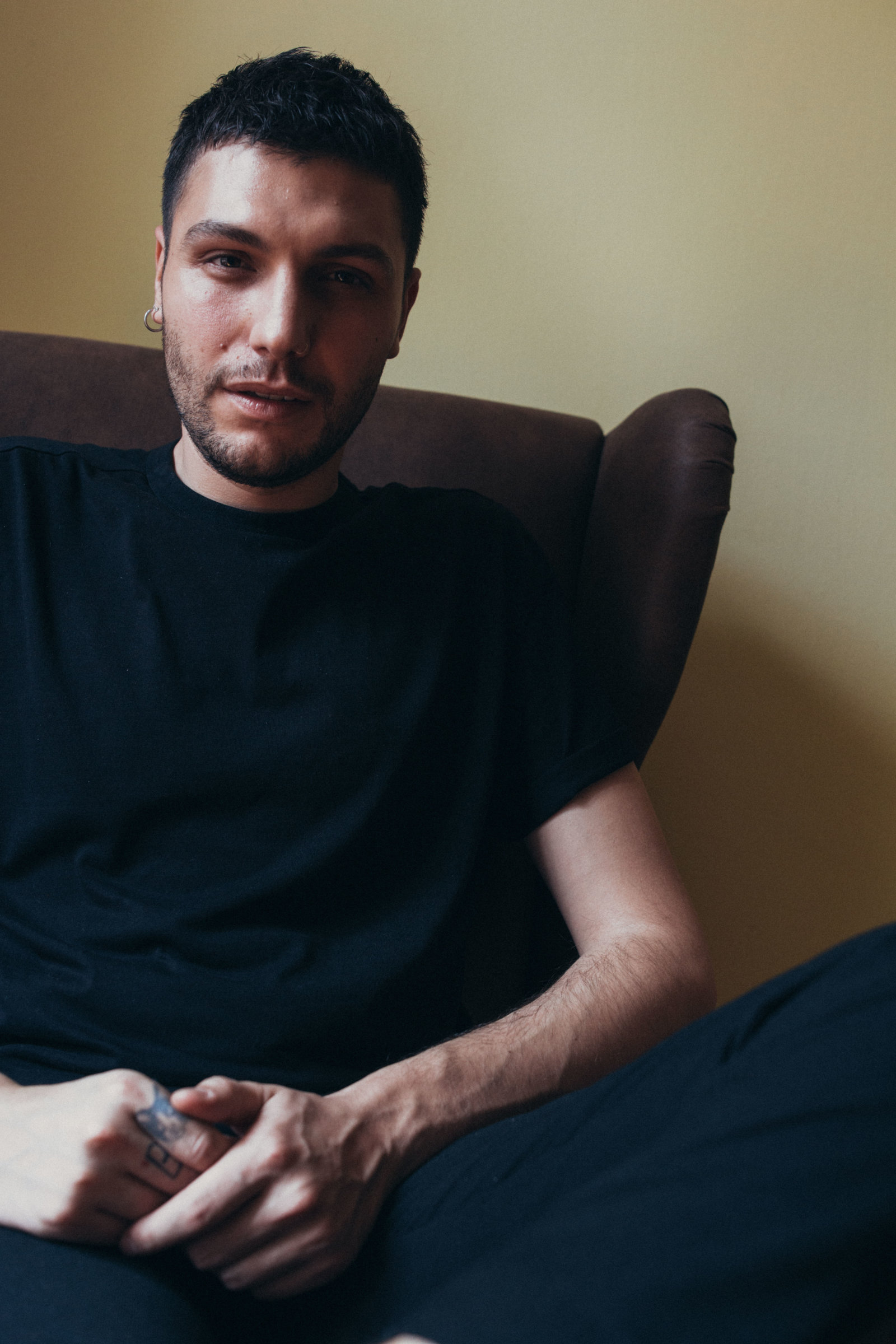 MILAN:
From there, they asked me to work for Dolce & Gabbana makeup, but I worked traveling around so I worked in various cities but basically, I was still living in Cagliari. It was a good job, and after a while, they asked me to move to Milan, and then after only 6 months they ask me to move to Turin to become a store manager; and I accepted. They were the best two years of my life; it's a city that I love madly. But I realized right there, in Turin, that I still didn't feel satisfied from a professional point of view. I wanted to do what I do now.
So, I quit, I went back to Milan and started talking to makeup artists that I loved, to ask for help, to understand how to do what I do now. One of them helped me and introduced me to what became my agent for two years who decided to invest in me. From the beginning, I worked a lot. Then my agent decided to change work and life and so I found myself with another agent and I was disoriented, I didn't like my new agent. He was kind of underselling me, making me take jobs I didn't want to do.
One day on a photo shoot, however, I met a guy who asked me to be his assistant for a Gucci shoot. His agent then asked me to work for their agency, the "MH Artist," which is one of the strongest agencies in Milan and from there, there was a boom of success and work for me. It still sounds strange to me to say it, but I have to start realizing it.
I was very lucky. The skills are important but I'm sure that maybe behind the next door there is a very good makeup artist but who maybe works at Sephora. It's just that he didn't have the right chance to show his talent.
Obviously, to increase all this, there was Chiara (Ferragni), who gave me a very high exposure. I have been working with her for three years now and then I also started writing for Beauty Tips for "The Blonde Salad." Imagine that when I didn't know what I wanted to do, I thought I wanted to become a journalist so when "The Blonde Salad" started to be interested in beauty too, I also started collaborating with them.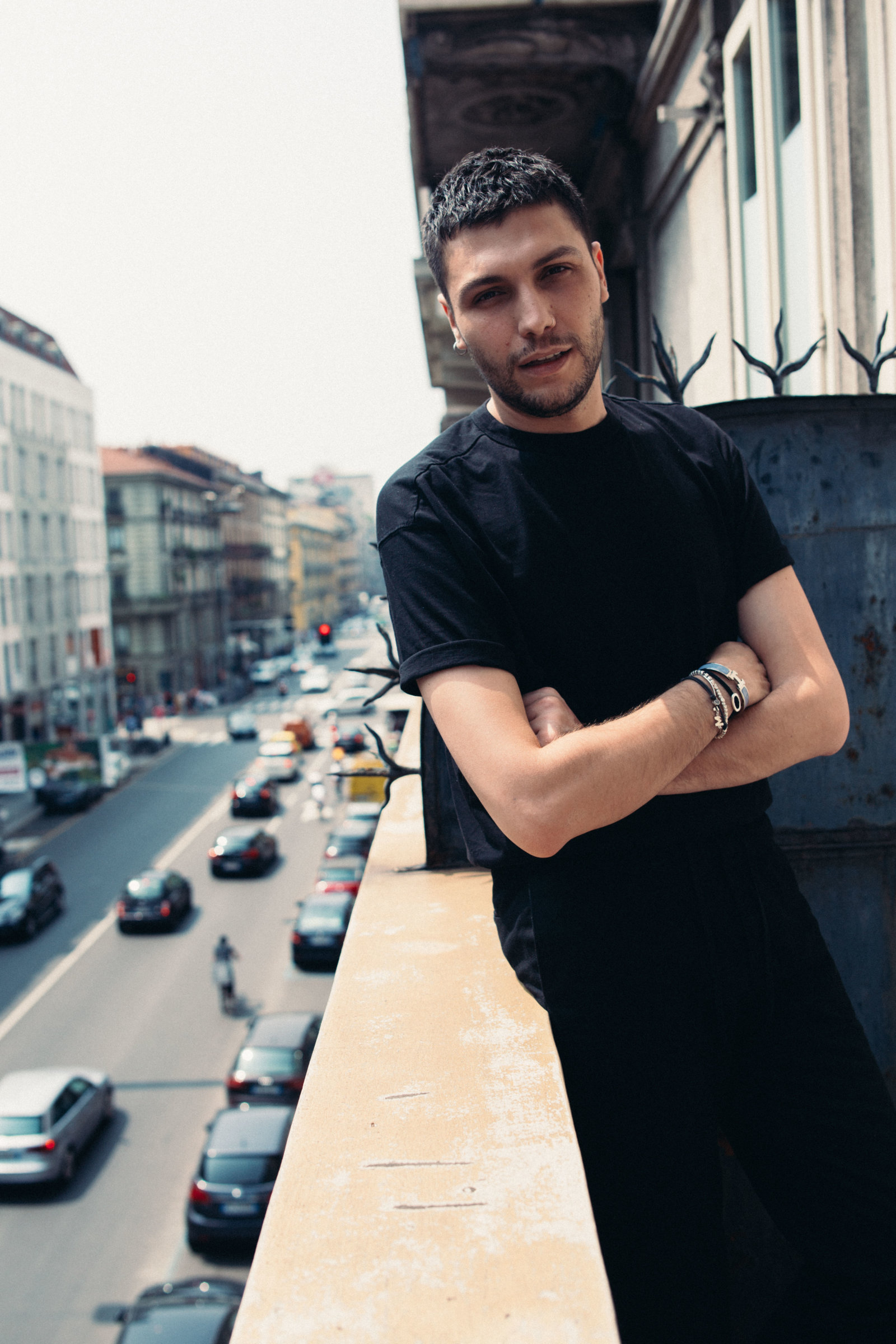 IF NOT MILAN…
Los Angeles. It's beautiful to live there. The quality of life is crazy good, so many inspirations everywhere. Or Paris, it's closer.
SKINCARE ROUTINE:
The fundamental thing that I say to all girls is to take their makeup off very well before going to bed and in the morning to do it again. Plus a light scrub once a week, it's essential to remove all impurities.
FACE MASKS:
I must say that lately I'm receiving many masks; I'm lucky to have the opportunity to try as many. Before, I only bought the products I saw in the kit of the other makeup artists on the set. But now, with so many gifts, I test them all and without prejudice.
Now I love so much this Lancôme mask, the Advanced Génifique Hydrogel Melting Mask, but before that, I was obsessed with the one of SKI-II.
"Now I love so much this Lancôme mask, the Advanced Génifique Hydrogel Melting Mask…"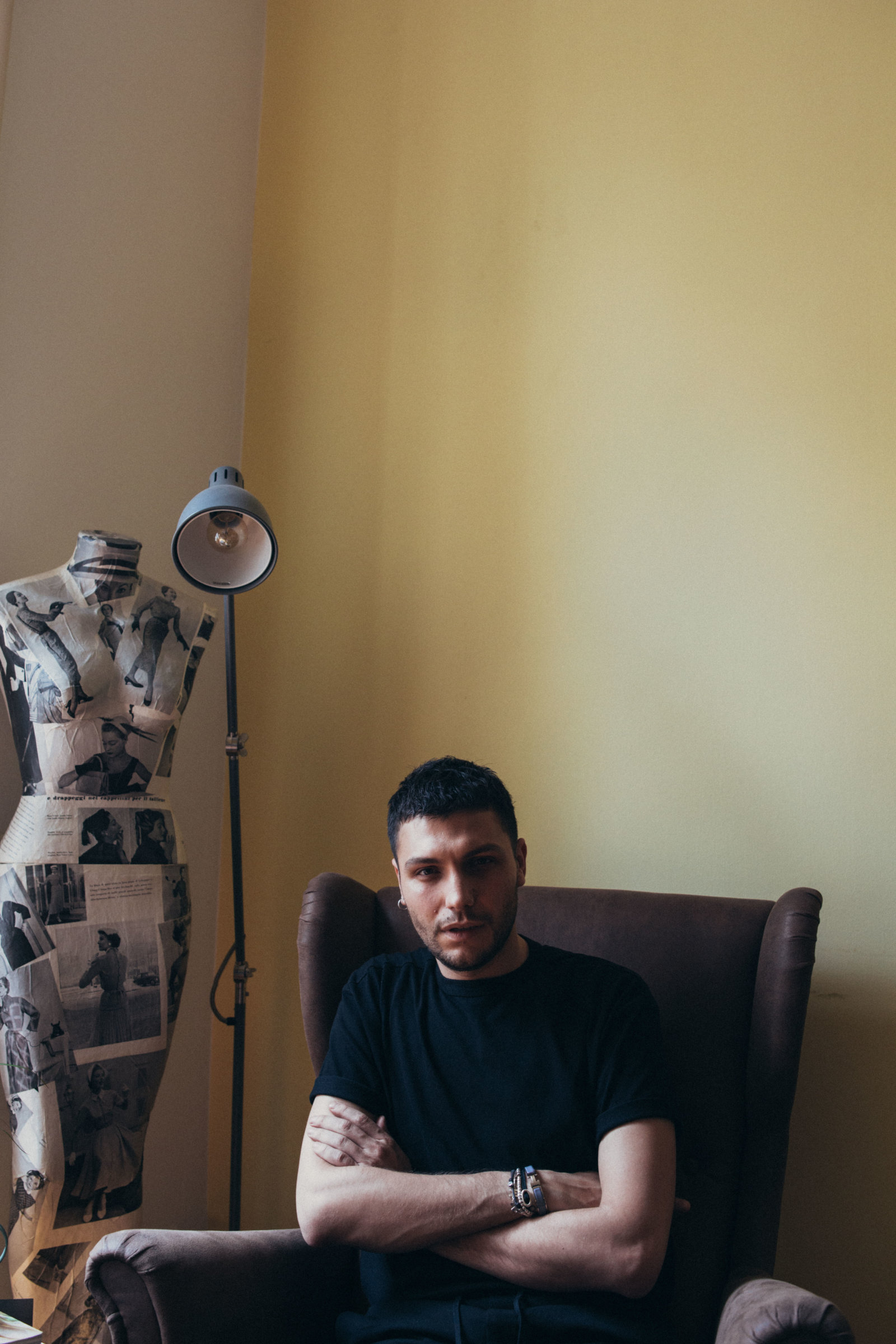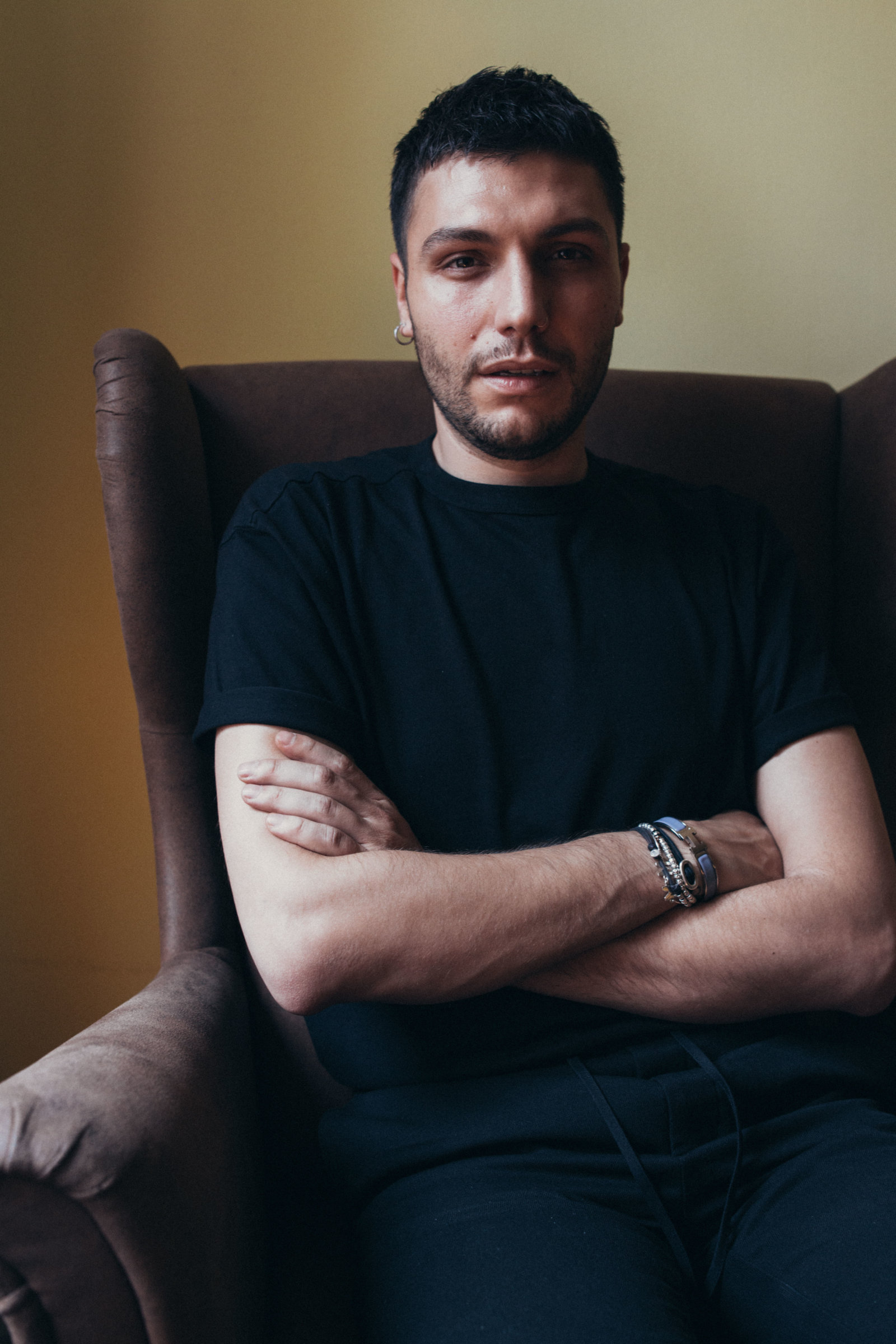 CHIARA'S MAKEUP LOOK FOR THE DIOR CRUISE SHOW 2019:
I was shocked because I made my record of likes on Instagram with that look and those photos. Every time I do a makeup that is slightly different from what I usually do on Chiara, it seems like there's an absurd work behind it. And it isn't because the fitting, during fashion weeks, is done the day before, so I can never think of anything in particular. When the day before I saw the dress I immediately thought that doing a gold makeup would have been too plain and I didn't want to do a dark one because the weather was uncertain, and it could have been ruined. And, given the rain, I wanted to do a very tight updo.
I usually do this: I apply the base and then I start to open all the eye pallets I have. I look at my palettes and look at my canvas. I liked the idea of having a lifted eye and I saw this Lancôme eyeshadow, a crazy and super pigmented silver. I then added some glitters and defined the eye with a dark part, just to emphasize the fake facelift.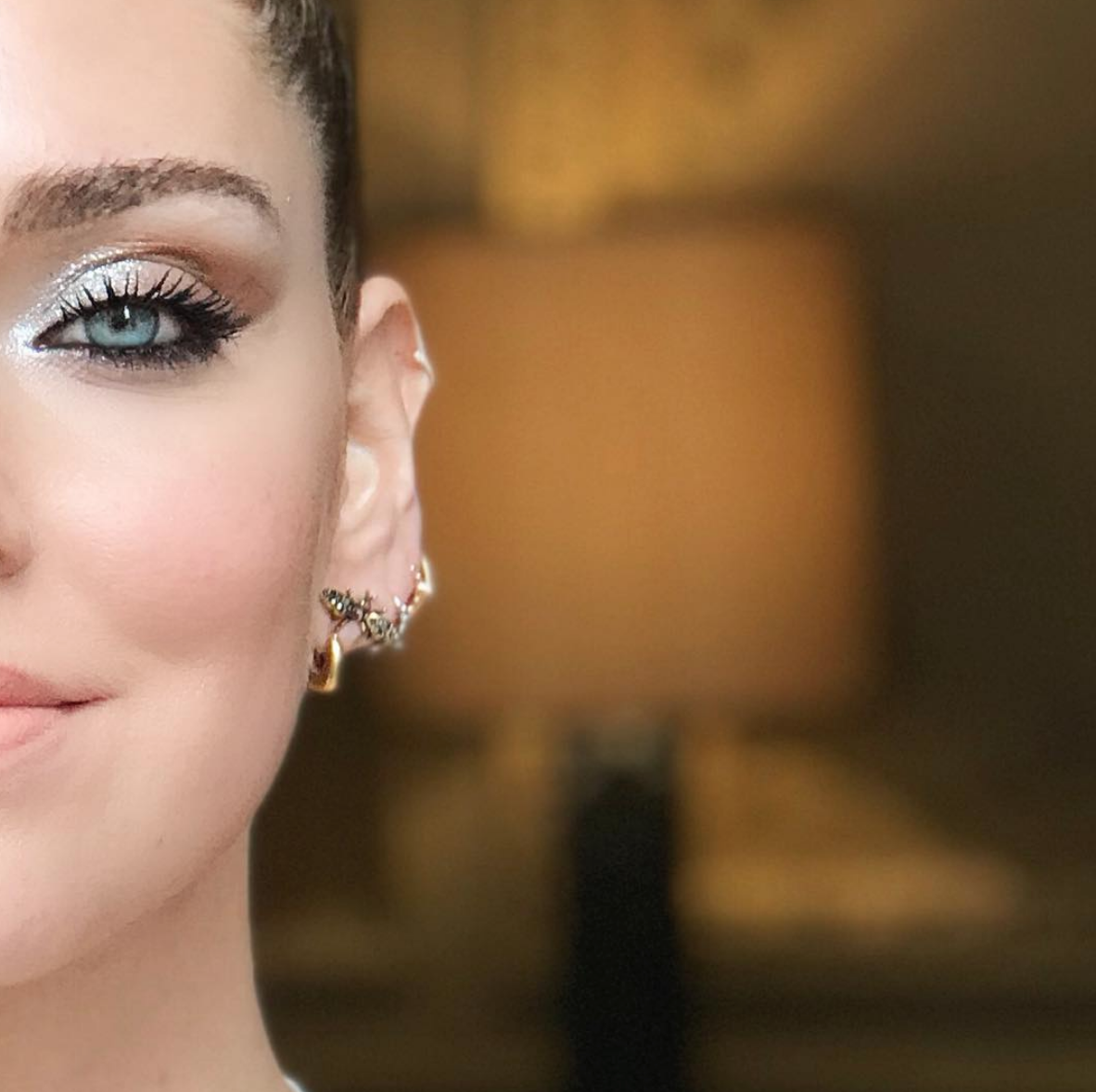 "I look at my palettes and look at my canvas."
THE PERFECT BASE:
To have a good base you have to treat and hydrate your skin before applying foundation. Skincare routine is essential because if your skin is not good, you can apply all the foundation you want but you will never be able to make a good base, or even worse, you'll emphasize the skin problems.
I never know how is the skin of the people I'm going to work with, so I always take with me these Kiko's wipes, which are like a light scrub. But they are always useful because I can do a little cleansing. Then I hydrate the skin a lot; I do a 10 minutes massage, to make a good hydration. I tend to use Embryolisse, which is one of my favorite moisturizers. And I massage the skin a lot because I want the products to get absorbed very well. Same thing for the eye contour.
Then I always let to the face rest for a moment, so that the redness disappears, only in this way I can really see where I should correct and where to highlight. I'm certainly not a makeup artist who loves to cover the whole face with foundation, in fact, I like letting breath some areas of the skin, I hate stratifying. I like to get a fresh result, I like the natural beauty of a face, and I never want to change it.
Although I am a lover of contouring, I like to do it in a natural way and therefore not with the ruler, with the baking…everyone is free to put on make-up whenever s\he wants, but it's not in my personal taste.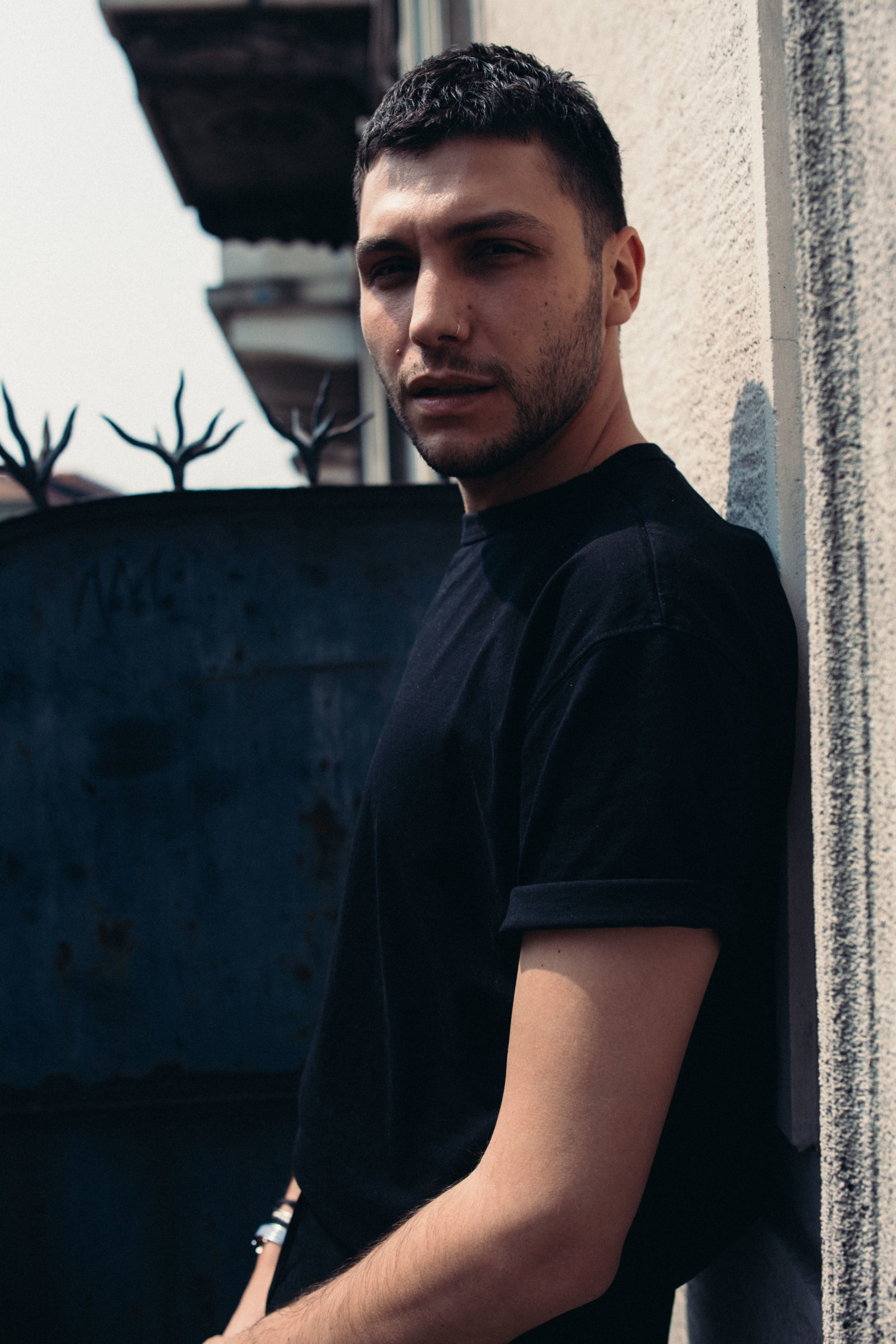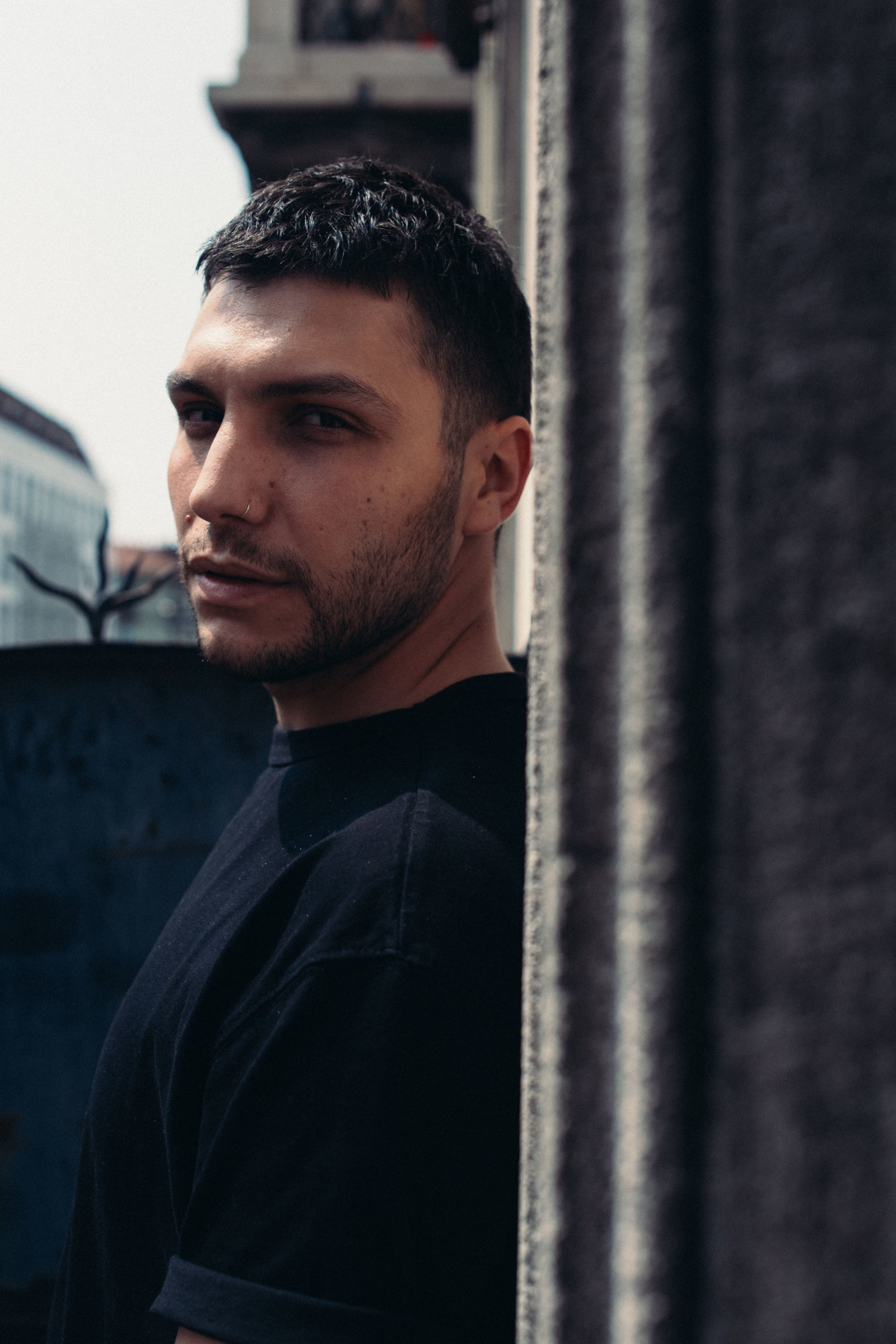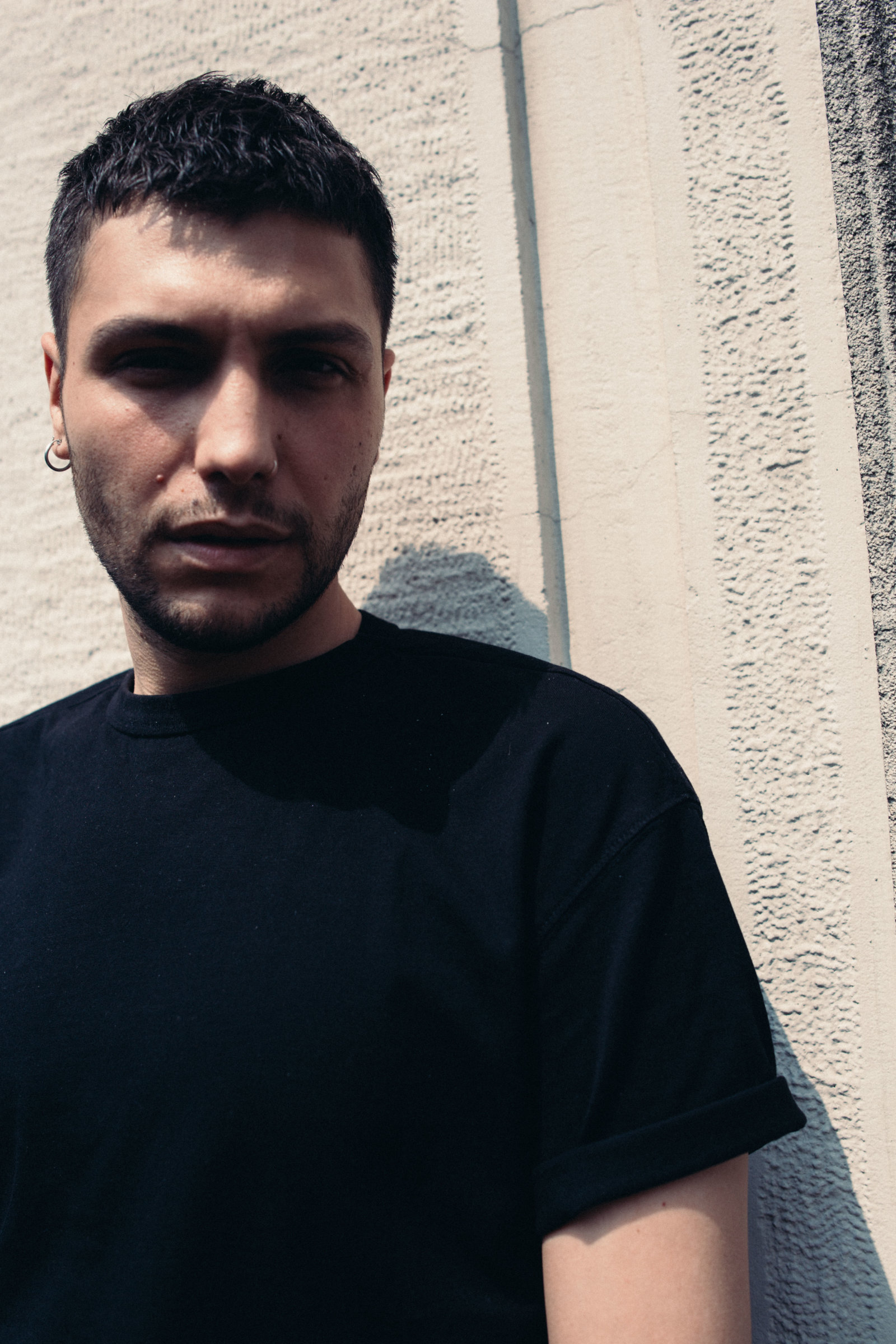 FAVORITE BRAND:
My favorite brand is still not available in Italy and it's Charlotte Tilbury. I had the honor to actually meet her: she was so nice with me and she gave me four bags full of makeup, and her "Magic Cream" is so so good.
But now Sephora in Italy is adding some nice brands that are in my makeup kit, like Too Faced. I really like lip products from Nars, the Laura Mercier's concealer and Nyx for the eyebrows. But Fenty Beauty, for example, I didn't like it. It's not a very natural makeup, especially the foundation.
But if I can have the entire kit by Charlotte Tilbury products, I could do it, with the other brands I wouldn't.
"…if I can have the entire kit by Charlotte Tilbury products, I could do it…"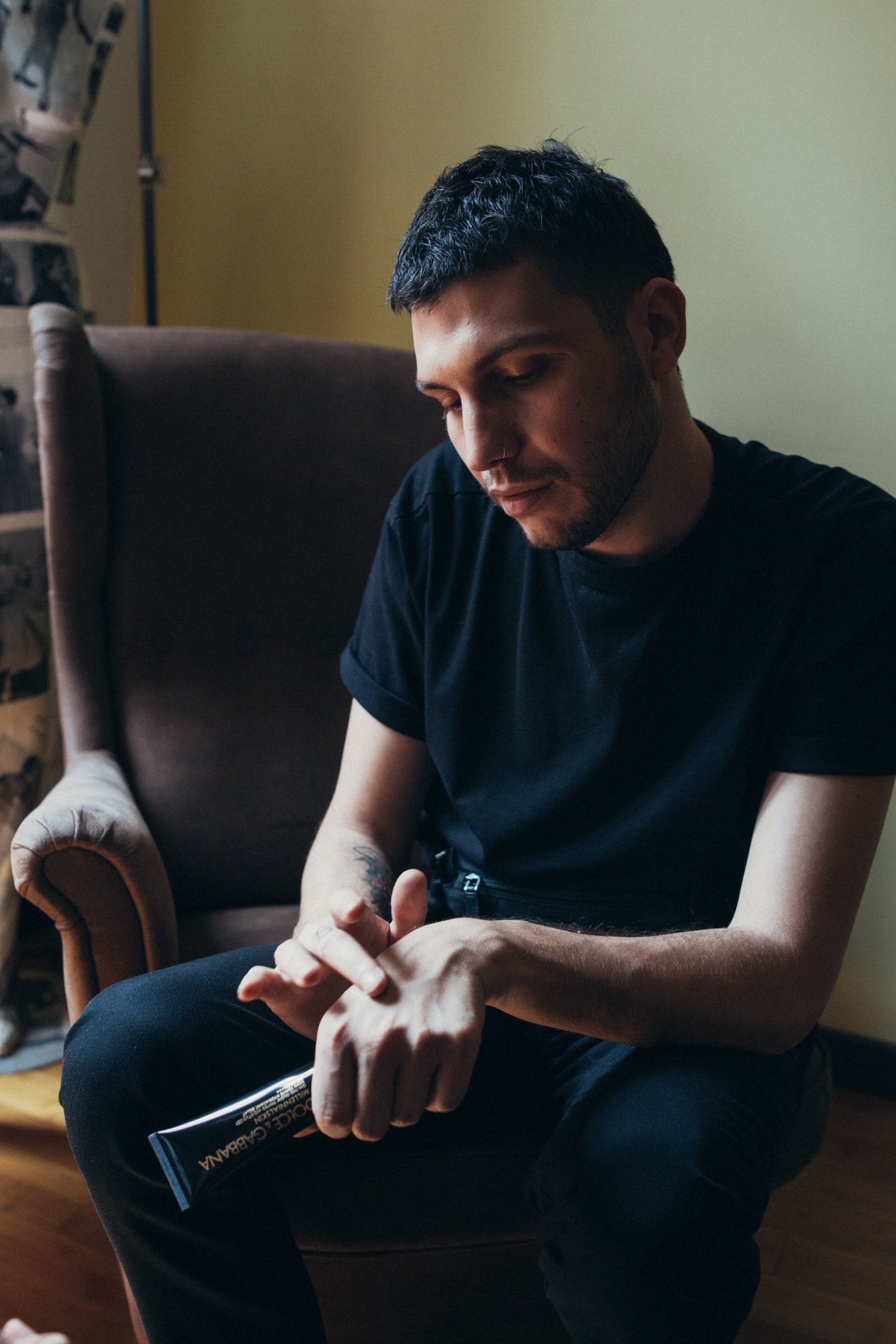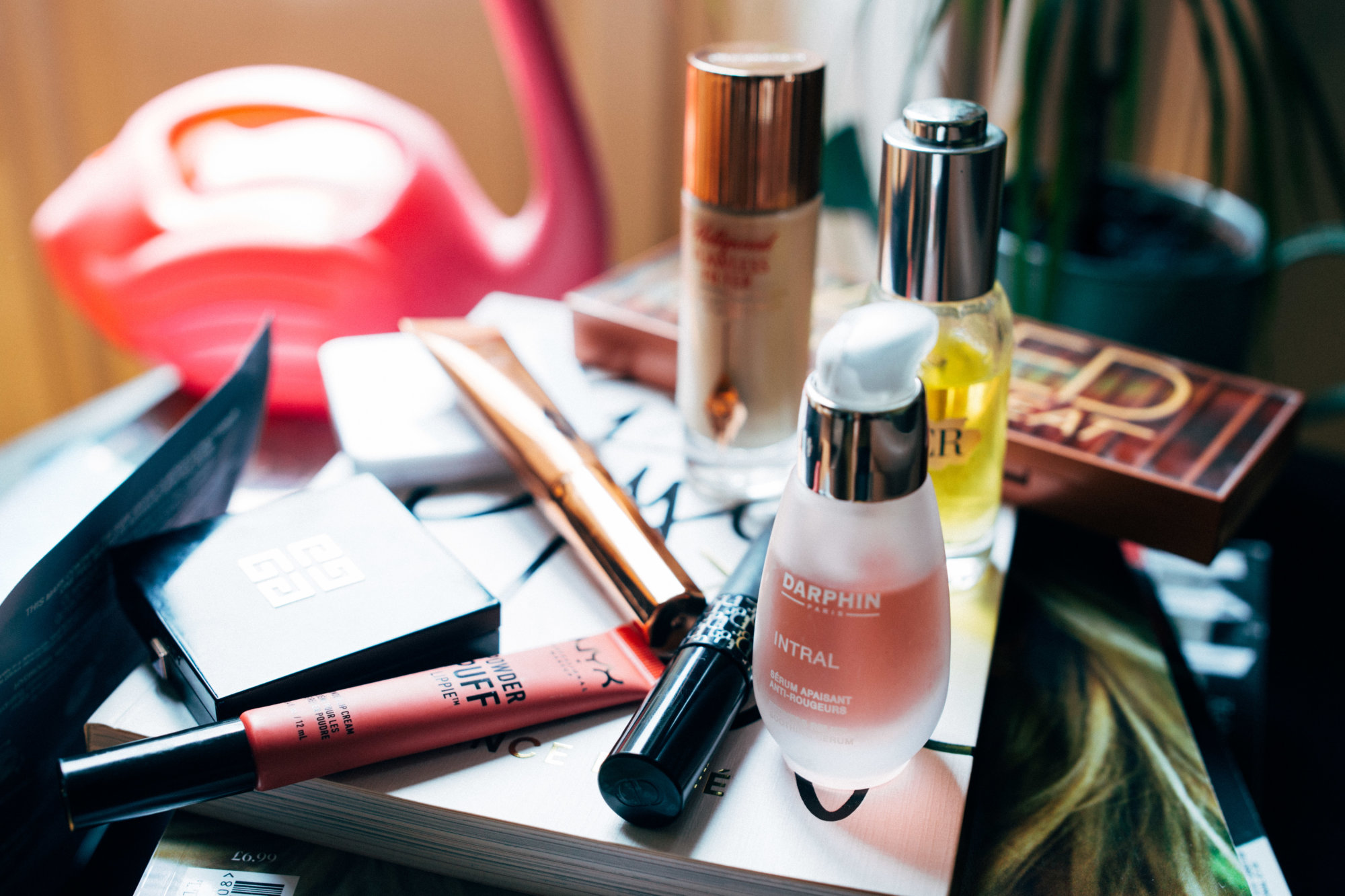 FACES TO DO THE MAKEUP ON:
Two in particular: Dua Lipa, who has a stunning make-up artist, she always has such beautiful looks; the other one is Monica Bellucci, I don't know why, but I usually I don't like the typical icons. I like particular faces, particular beauties. She is so charming.
FAIL BEAUTY:
I think a lot before saying yes on doing the makeup on someone. But once it happened that I had to do the makeup on a model with the products of this brand that sponsored the event and I took this palette with beautiful colors, thinking of doing a blue makeup, I wanted to show that blue is a color which can be used on everyone.
Actually, though, it wasn't an eyeshadow but pressed glitters, so I practically ruined the whole base, but I didn't want to show what a mess I was doing, I was in panic, but I tried to make like a creamy primer to make the glitter adhere to the eyelid. In the end, it went well and they all liked it but for me, it had been a disaster.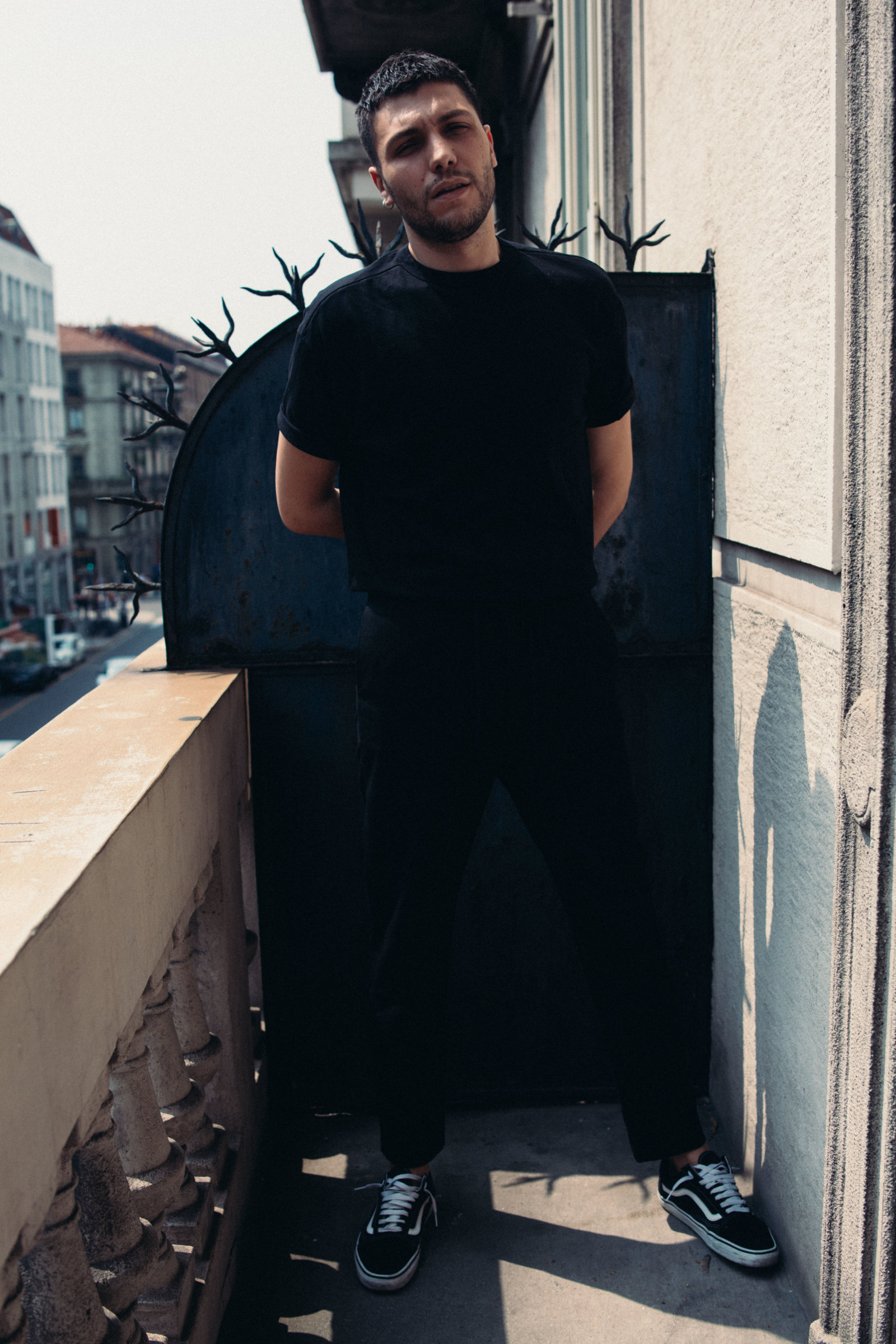 THE DREAM:
I would like to do my own makeup line. I only think I still need a lot of experience and it's something I can't do alone. I have some ideas, I know what's missing on the market and I would like to do it myself, but I know it's a project far away in time, for now. I would then like to open a Beauty Bar here in Milan, and I would like to have my products in it.
MUST HAVE PRODUCTS:
My favorite mascara is the Diorshow Pump'N Volume; it's absolutely what I prefer the most.
As highlighter, my favorites are both from Charlotte Tilbury: the Hollywood Flawless Filter and the Hollywood Beauty Light Wand.
The Darphin's Intral serum instantly removes redness, so it's essential for me. It must always be in my kit.
I also love La Mer's oil; I always put a drop of it with Laura Mercier's concealer, to make it creamier. I mix it with a blending brush.
A lip product, I really like, is the Nyx Powder Puff Lippie Powder Lip Cream, it's like an eyeshadow but it remains soft, it's crazy.