Our interview with singer Hannah Anderson, aka Sister, who is blessing Los Angeles (and not only) with a beautiful voice and soul. We asked her about her skincare and makeup routine (her skin and style are fabulous) and the products she loves the most.
And, most of all, you have to listen to her new single out now "Old Friend."
ON THE MUSIC STUFF
Your new EP is titled "Going Through Some Things." What are the things you have gone through with your music?
Finding your sound or your style of music is just like finding your style in clothing, or how you want to wear your hair, etc., it's something that speaks on your behalf and it's how you communicate yourself to those around you. It's a lot of asking for help, a lot of challenging your ego and accepting that you don't know everything.
I titled my EP, "Going Through Some Things" because everyone is going through something. This EP is a tribute to myself and to becoming a woman. Each of the songs tells a story or paints a clear message about where I've been and where I'm going.
HELLO, IT'S ME: Sister, Hannah Anderson.
LOCATION: Altadena, CA. Right outside of Los Angeles near the mountains.
WHAT'S ABOUT: My Music and my Beauty Routine.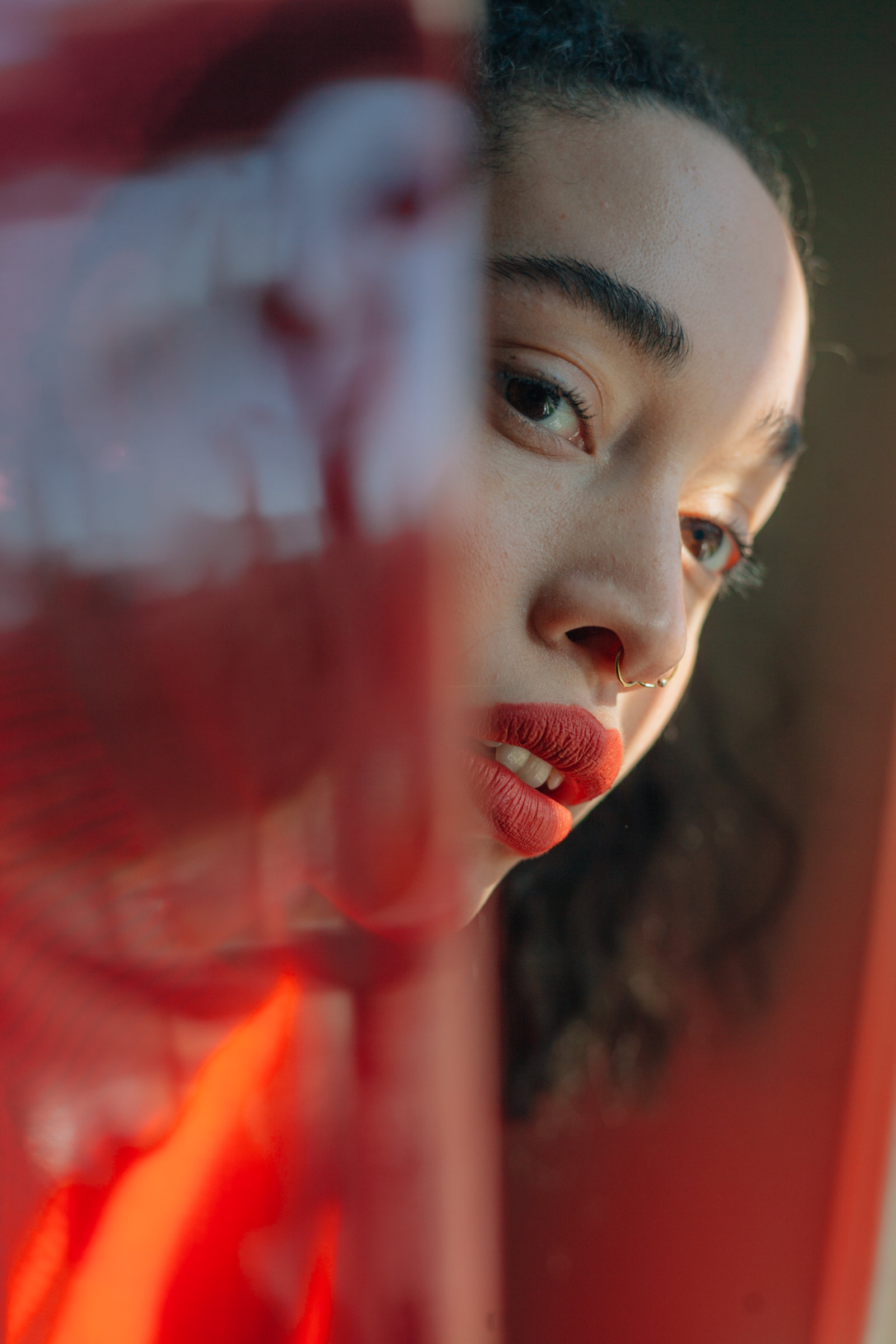 "This EP is a tribute to myself and to becoming a woman."
Can you describe in a few words your new (beautiful) song "Old friend"? And what was your inspiration?
A few words that would describe "Old Friend" would be: sentimental, hopeful, understanding.
My inspiration comes from someone I loved, it was a naive love on my part, but love nonetheless. It's about how sometimes love can't be reciprocated.
In finding that it's one-sided it's all about how you respond: you could feel hurt and offended or you could be understanding or both. Knowing that it's okay to feel how you feel and it's also okay for them to feel how they feel.
How does music speak to you in everyday life?
Music can speak to me in everyday life in the way that it really sets the tone. If you're feeling down, put on something really positive and it can change the mood. If you're feeling emotional and sentimental you can just put on something really introspective and just chill out.
As a writer, it's also great because you can capture a moment or a thought and create a sort of time capsule and when you hear the song it can you or the listener back to where you were when you wrote it.
"SENTIMENTAL, HOPEFUL, UNDERSTANDING."
"Change is inevitable." How did you "change" on your new EP?
I feel change is necessary and good. I've changed a lot in the way that I feel like I now have a more clear vision of what I want. Some days my vision still feels a little shaky, it's sticking to those things that I know I want that helps me a lot.
How has your music style changed through the years?
I feel that my music has changed in a lot of ways, then at the same time no ways at all. It's still very much me and as I've grown and evolved as a person it grows with me.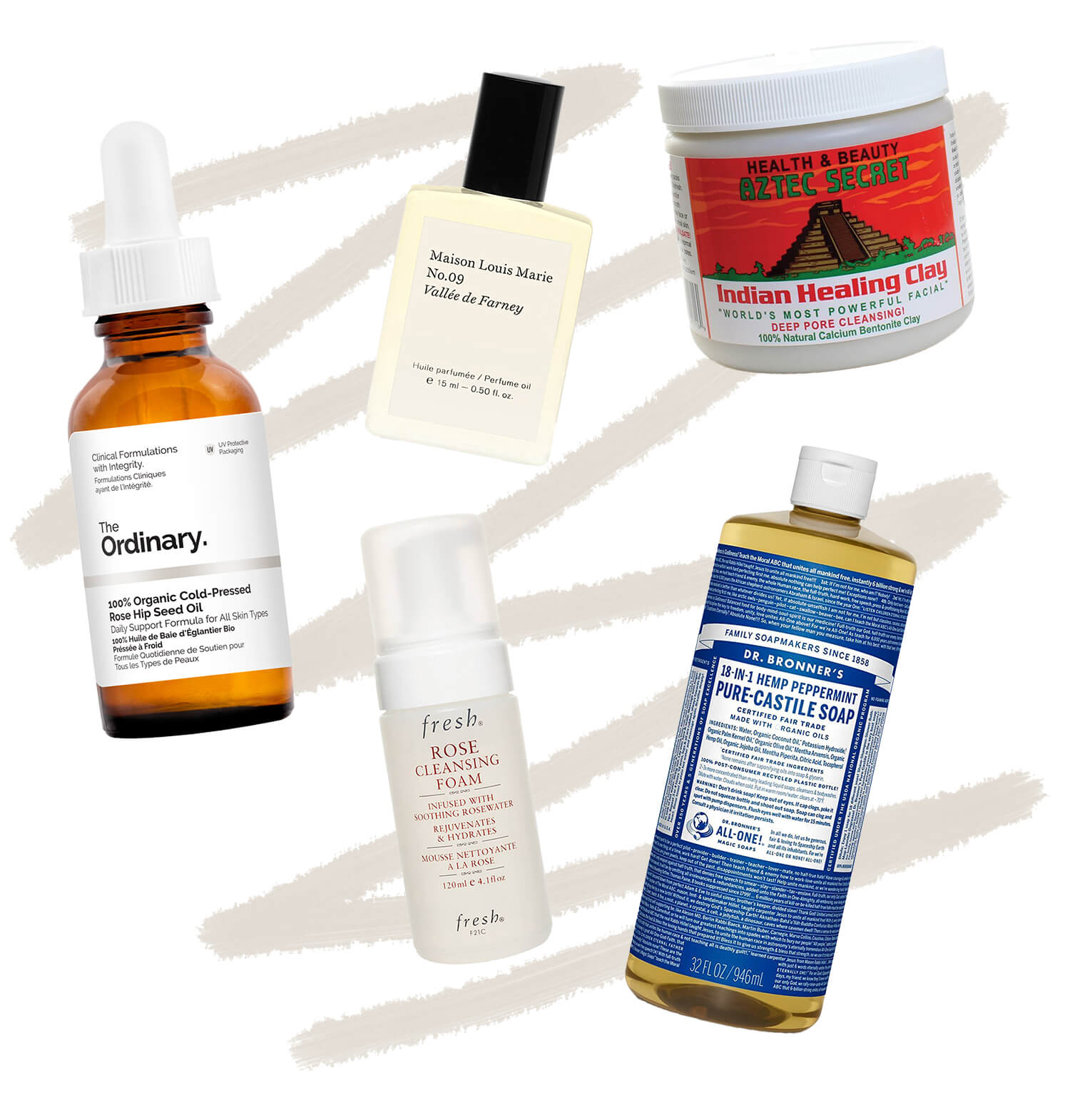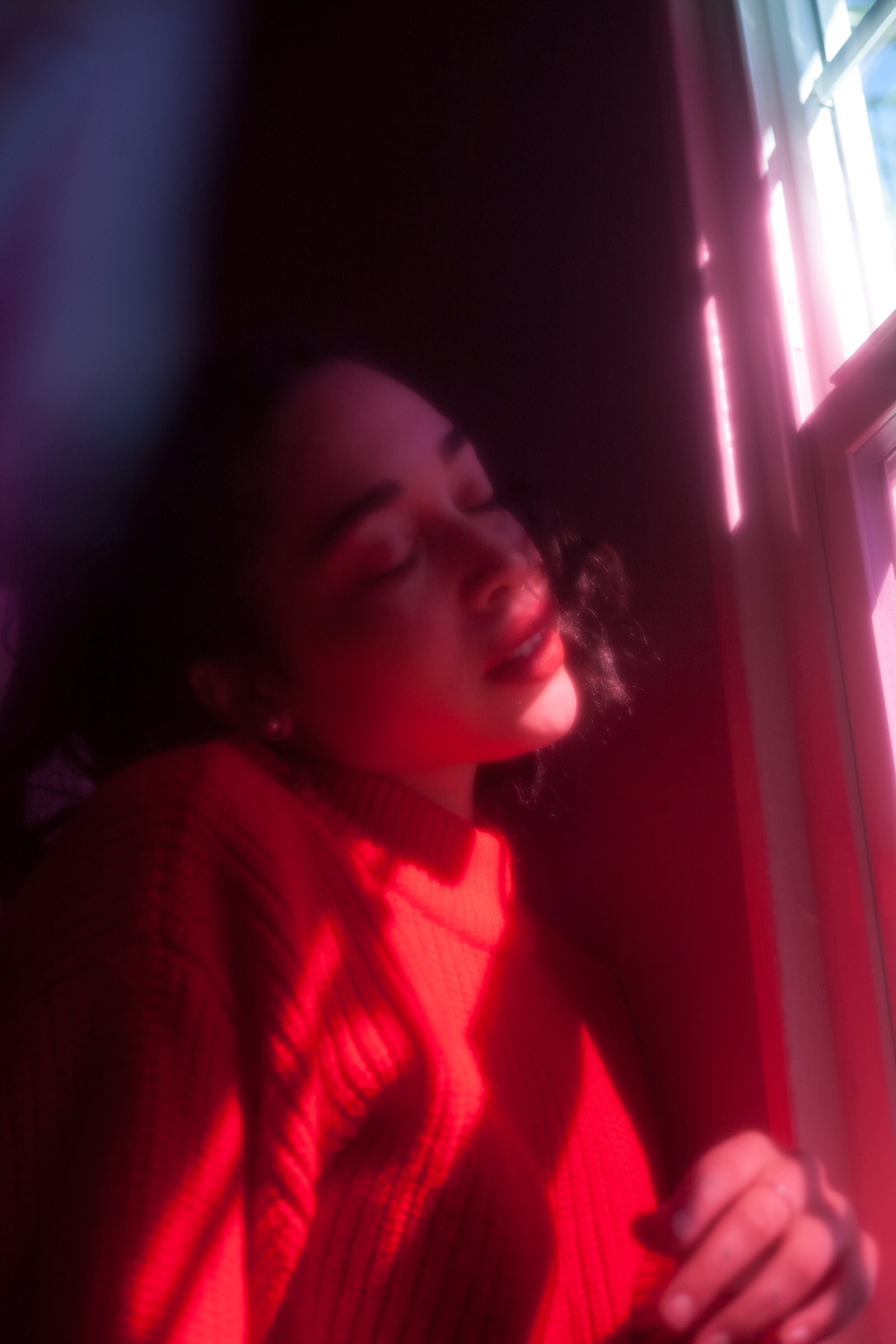 THE GLAM SQUAD
– Medicine Mama's Sweet Bee Magic
– Fresh Rose Cleansing Foam
– Maison Louis Marie  – Bois De Balincourt and Vallee De Farney (My absolute favorite scents!)
– Beauty Counter Tint Skin
– Glossier Stretch Concealer
– Glossier Cloud Paint in Dusk
– The Ordinary Rosehip Oil
– Dr. Bronner's Hemp Peppermint Castile Soap
– Aztec Secret Indian Healing Clay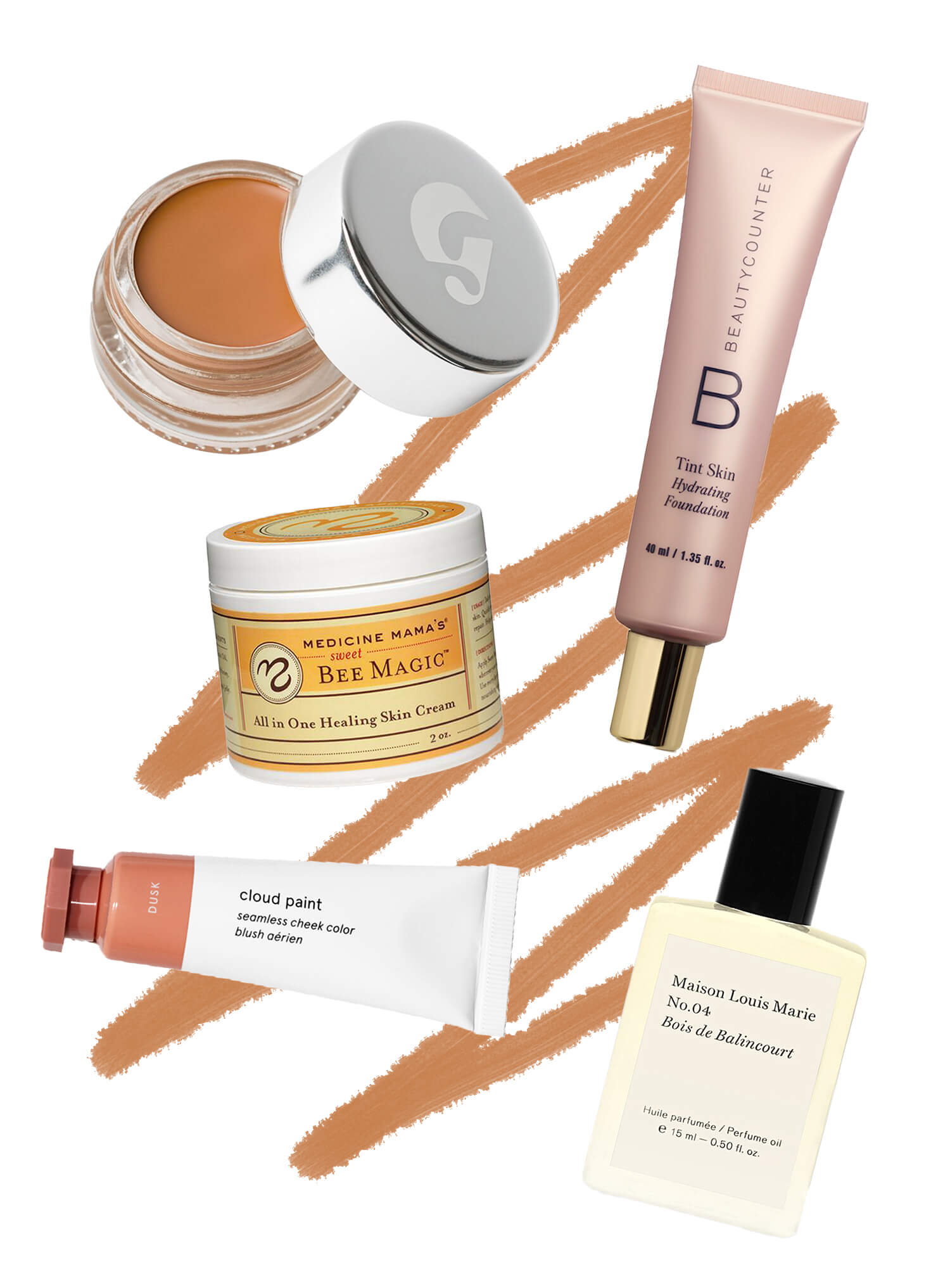 THIS IS HOW I ROLL
I like to keep my beauty routine really simple. I strive to only purchase natural products that will be beneficial to my skin and body.
For my everyday makeup routine, I always start by applying my sweet Bee Magic because this leaves me with soft, glowing skin, that way I don't even need to add a lot to my face. I put a bit of tint skin, a little concealer under my eyes, then add a little bit of color with my Cloud Paint. I will finish by touching up my brows and adding a little mascara – I like to use an eyelash curler to give my lashes a little boost!
When I go out or have to dress up, I usually will do the same routine but add red lipstick.
Like I said, very simple!
NEVER AGAIN: I already have naturally thick brows and for years I would fill them in and they just looked like bricks on my face. Not a great look. I still fill them in just a bit, but nothing too drastic. You live and you learn.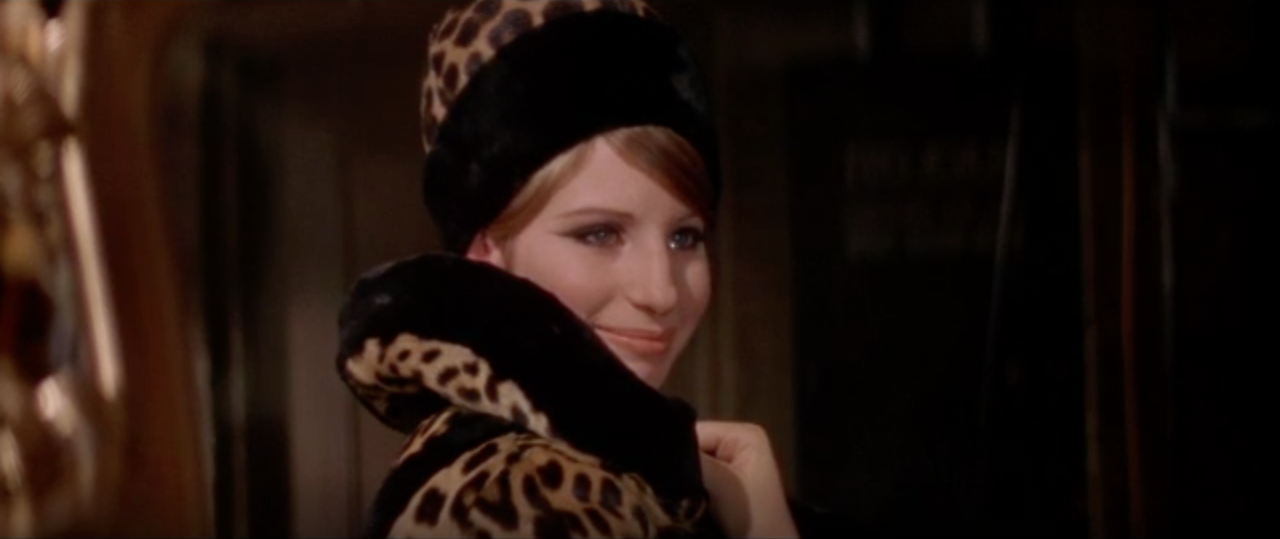 MY FAVORITE ON-SCREEN BEAUTY LOOK
Barbra Streisand in "Funny Girl." My dad used to watch this movie ALL of the time when I was growing up and this has really stuck with me and now I'm obsessed. I love the simplicity of this makeup combined with the striking leopard print.
FAVORITE MUSICIAN: I am in love with Bjork.
THE OUTFIT THAT MAKES YOU UNSTOPPABLE: I wouldn't say I have a particular outfit that makes me feel unstoppable. And unstoppable look for me requires that I feel comfortable and that I feel like myself.
IF THE WORLD OF FASHION WAS A SONG: "Everybody Wants to Rule The World" by Tears for Fears.
A SONG YOU WILL NEVER STOP SINGING: Probably anything on Bon Iver's album "For Emma, Forever Ago." I feel like that album never gets old.
YOUR GO-TO SONG WHEN YOU NEED A BOOST OF ENERGY: "Know Yourself" by Drake.
THE LAST SONG YOU LISTENED TO: "Don't Pull Your Love / Then You Can Tell Me Goodbye" by Glen Campbell.
THE FIRST 3 SONGS IN THE PLAYLIST OF YOUR LIFE: "I Want Your Love" by Chic, "Hyperballad" by Bjork, and "Slow Dance" by David Ruffin.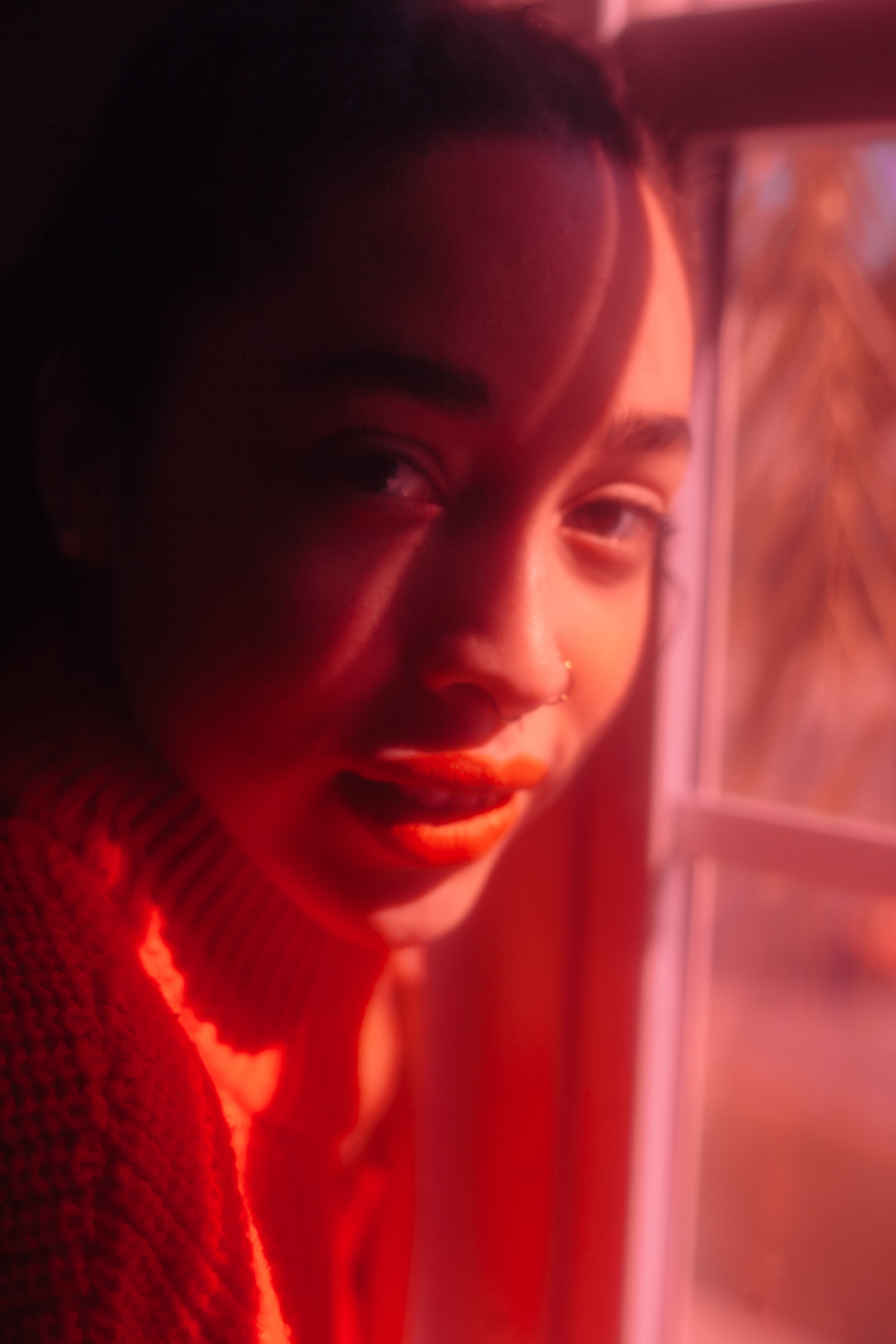 Music for you: Music for me is a breath of fresh air.