Hello, it's me: Elisabetta Pistoni, Youtuber and Blogger.
Location: Milan.
What's about: The 5 Beauty Must-Haves of Summer.
The First Steps in the Beauty World
When I was a teenager I have always been enchanted by everything that concerned beauty, both skincare and makeup. I started to wear makeup when I was 14/15 years old, I put a little bit of mascara, a little bit of lip gloss and that was all. Anyway, I have always been very fascinated by the skincare's world. I used to steal my mom's anti-aging moisturizer and I remember her saying: "No, don't use them, they're not for you!". It's a world that has always mesmerized me and I would have never thought to turn this passion into work, this is the most beautiful part.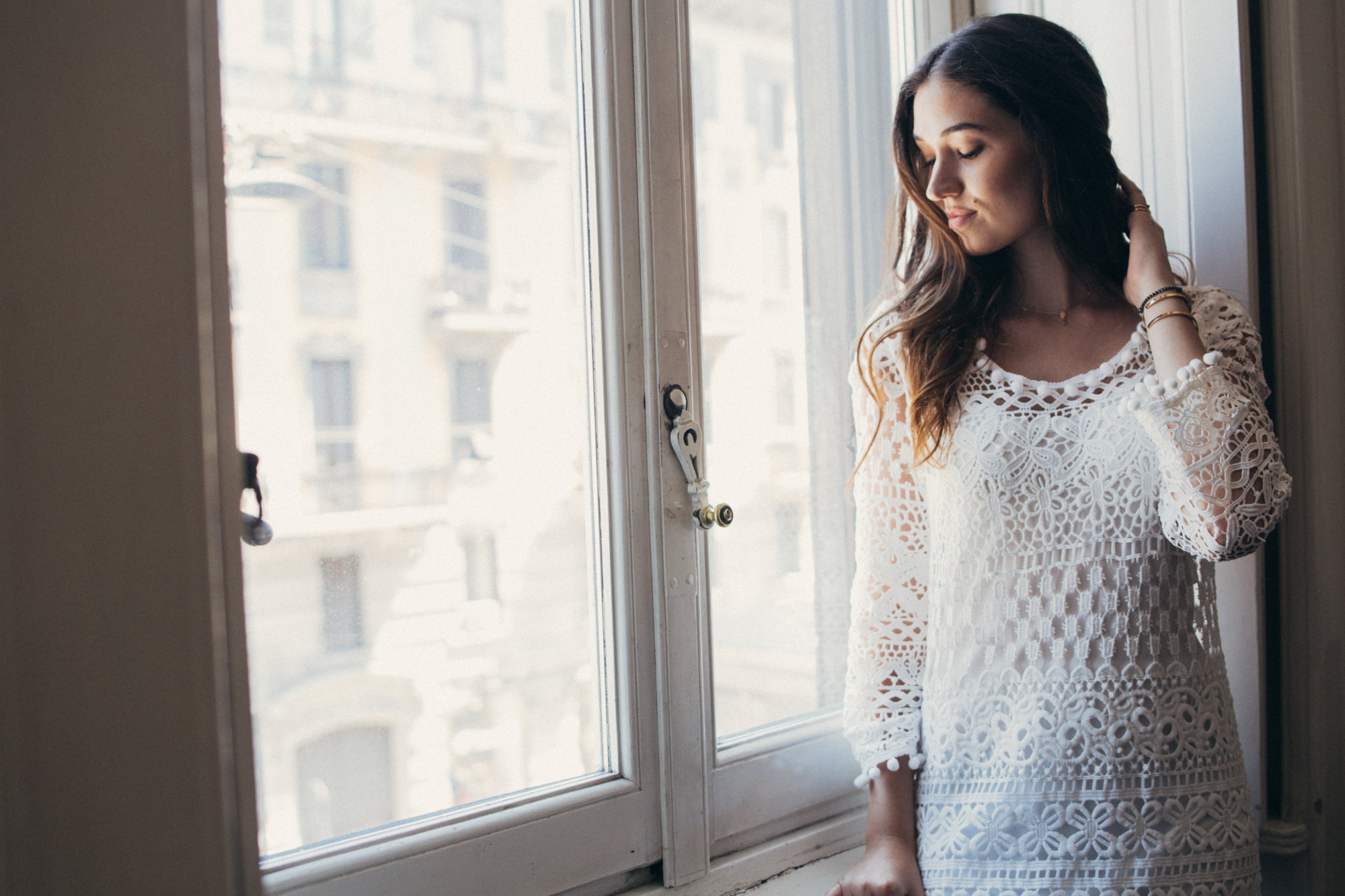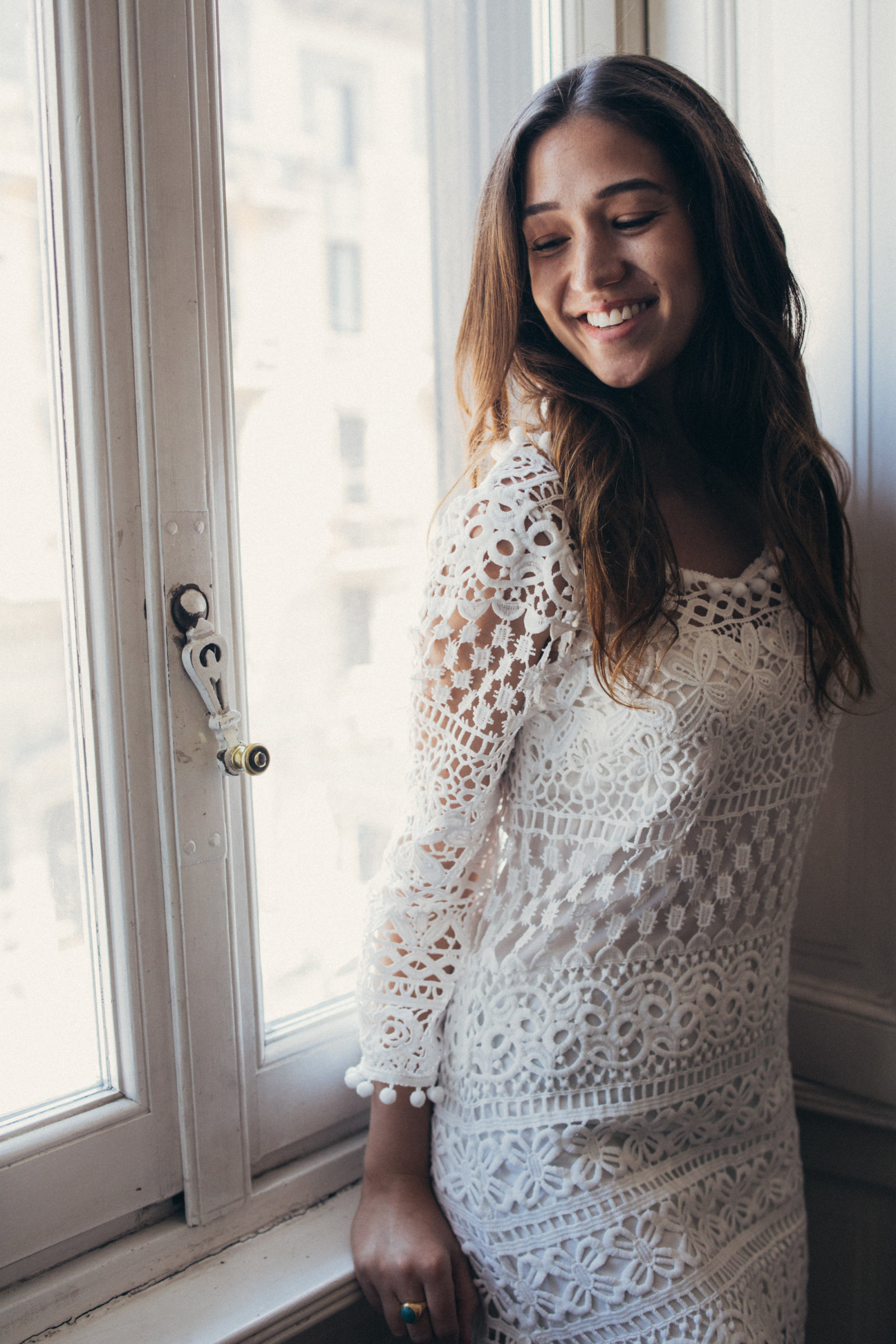 YouTube and Blog
I followed many beauty gurus, even a few from Italy, the first ones, but I followed mostly the American ones, and I have always been fascinated by photography and video editing, so YouTube was the first platform that I fell in love with, I watched a lot of videos. Then I thought: "Ok I have something to share too," and I opened my channel.
At first, I was very uncomfortable, also because I come from a small town and you never know how people are going to react to that kind of things. I remember that my videos were homemade, they lasted a few minutes because I was ashamed too to talk, and so I just showed my makeup or my "Outfit of the day." Initially, the numbers were small but then, as I grew more constant, they started to grow and the first satisfactions arrived. Maybe the followers' number grew the most when I moved near Chicago, where I lived with my boyfriend Riccardo for a year. When you show something different from the routine, it attracts way more (it is way more attractive). We were close to Chicago, in Rockford, where we had a great time: I shared a lot of beauty and lifestyle content.
Everything started from there, then when I moved to Milan, almost two years ago and I began to collaborate with a lot of beauty brands. It started out as a game, a passion.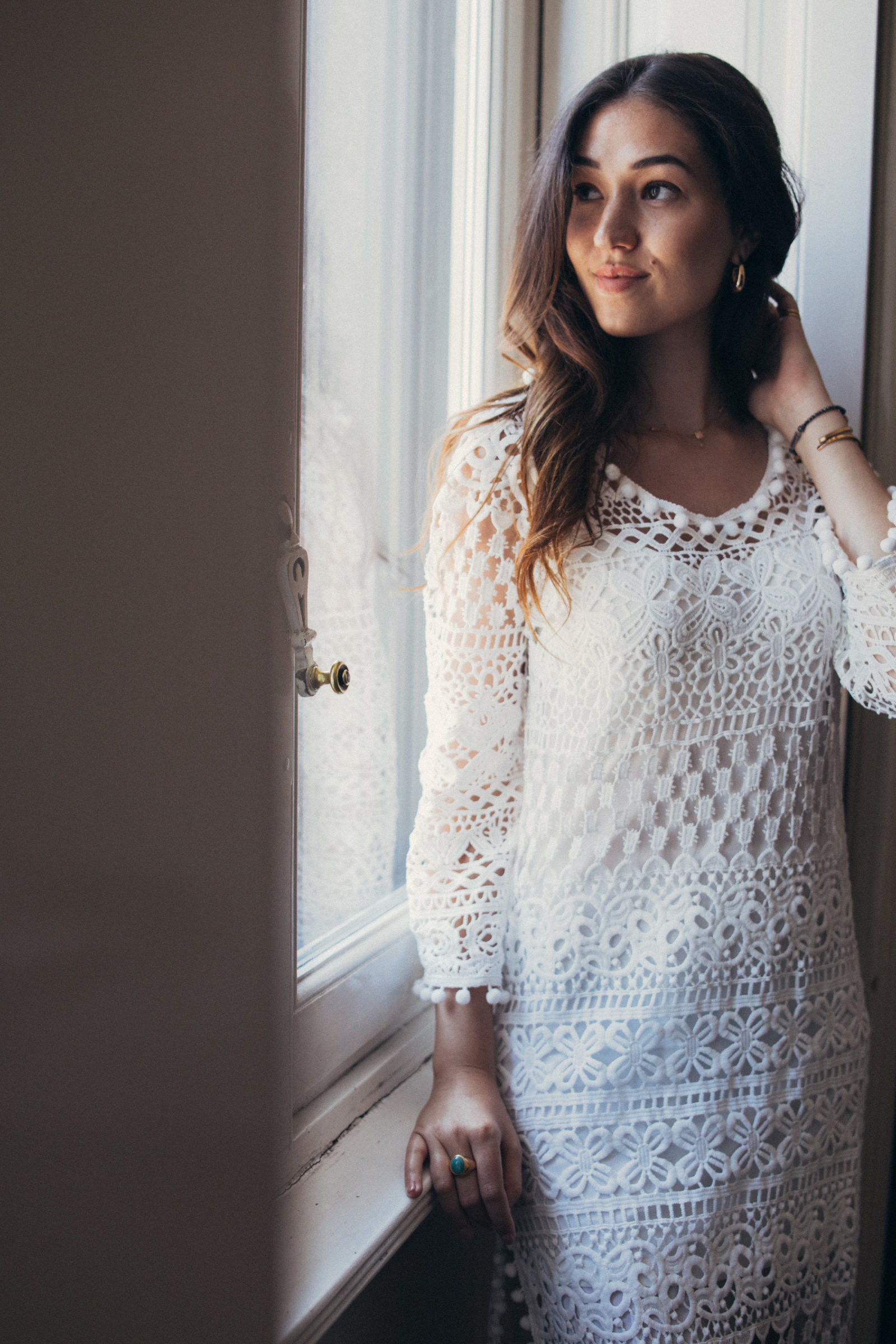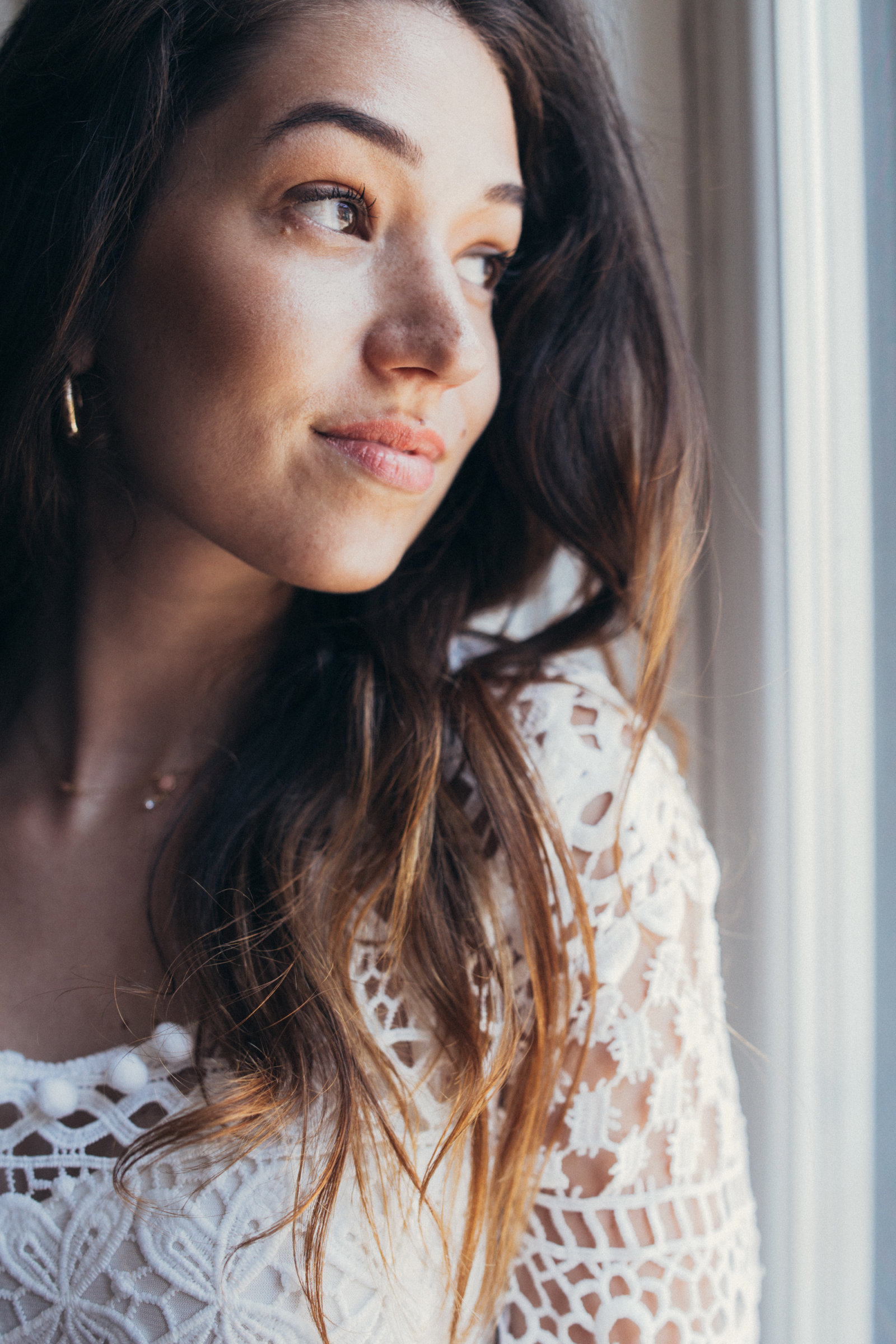 "
YouTube was the first platform that I fell in love with, I watched a lot of videos. Then I thought: Ok I have something to share too."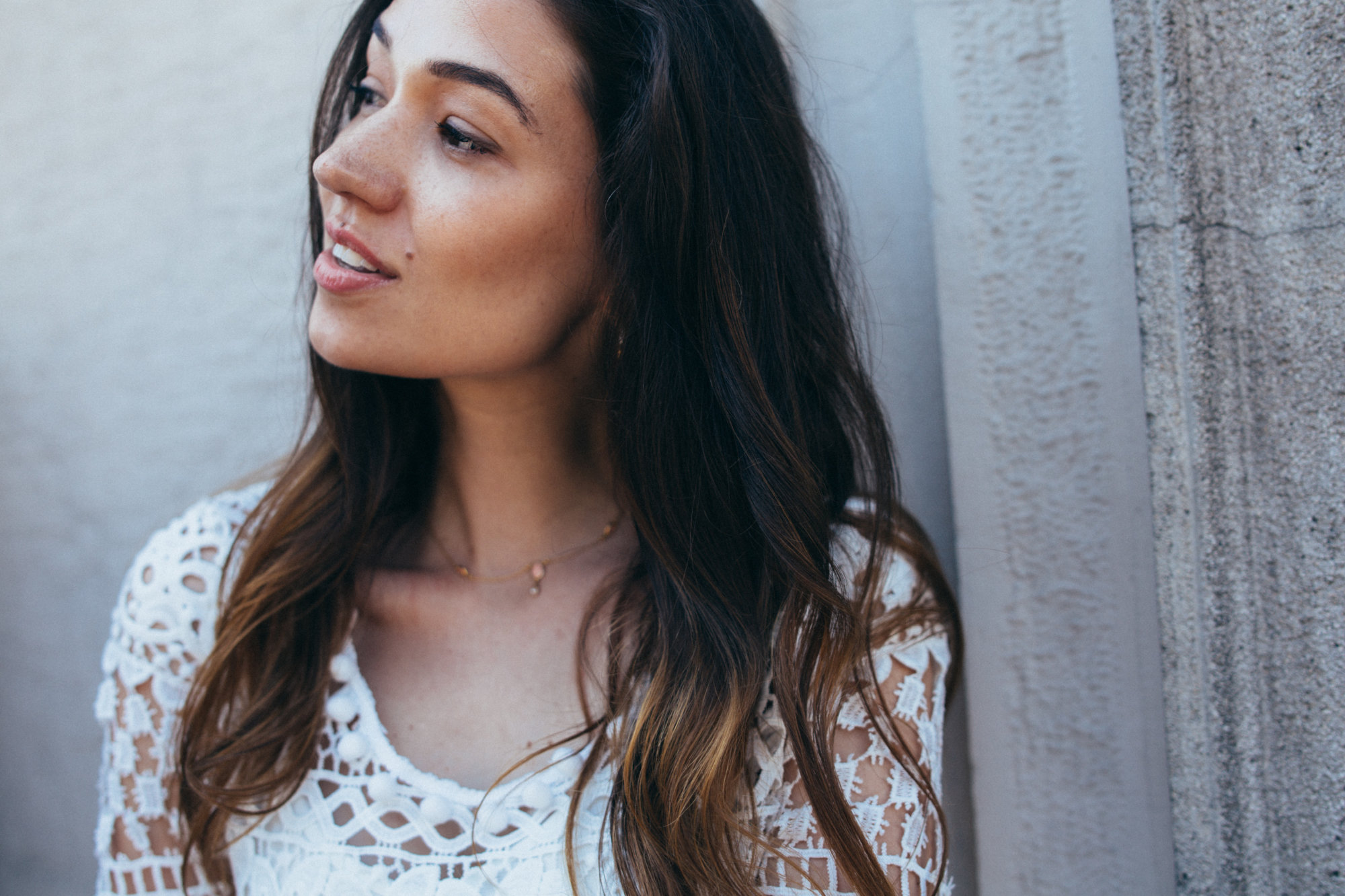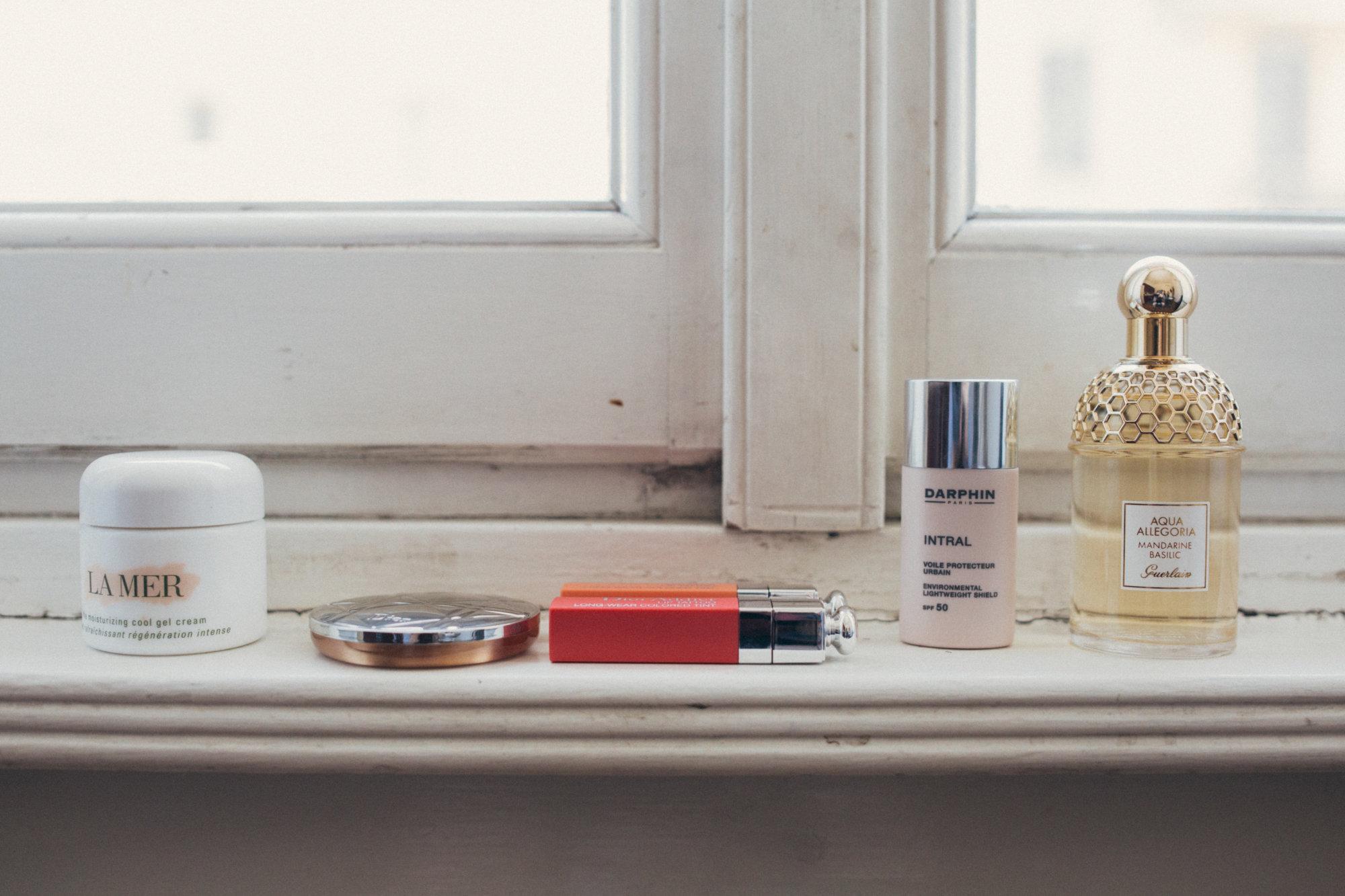 The Glam Squad
– Darphin ParisIntral SPF 50
– Dior Diorskin Mineral Nude Bronze
– La Mer Moisturizing Cool Gel Cream
– Dior Addict Lip Tattoo in 341 Litchi and 761 Natural Cherry
– Guerlain Aqua Allegoria Mandarine Basilic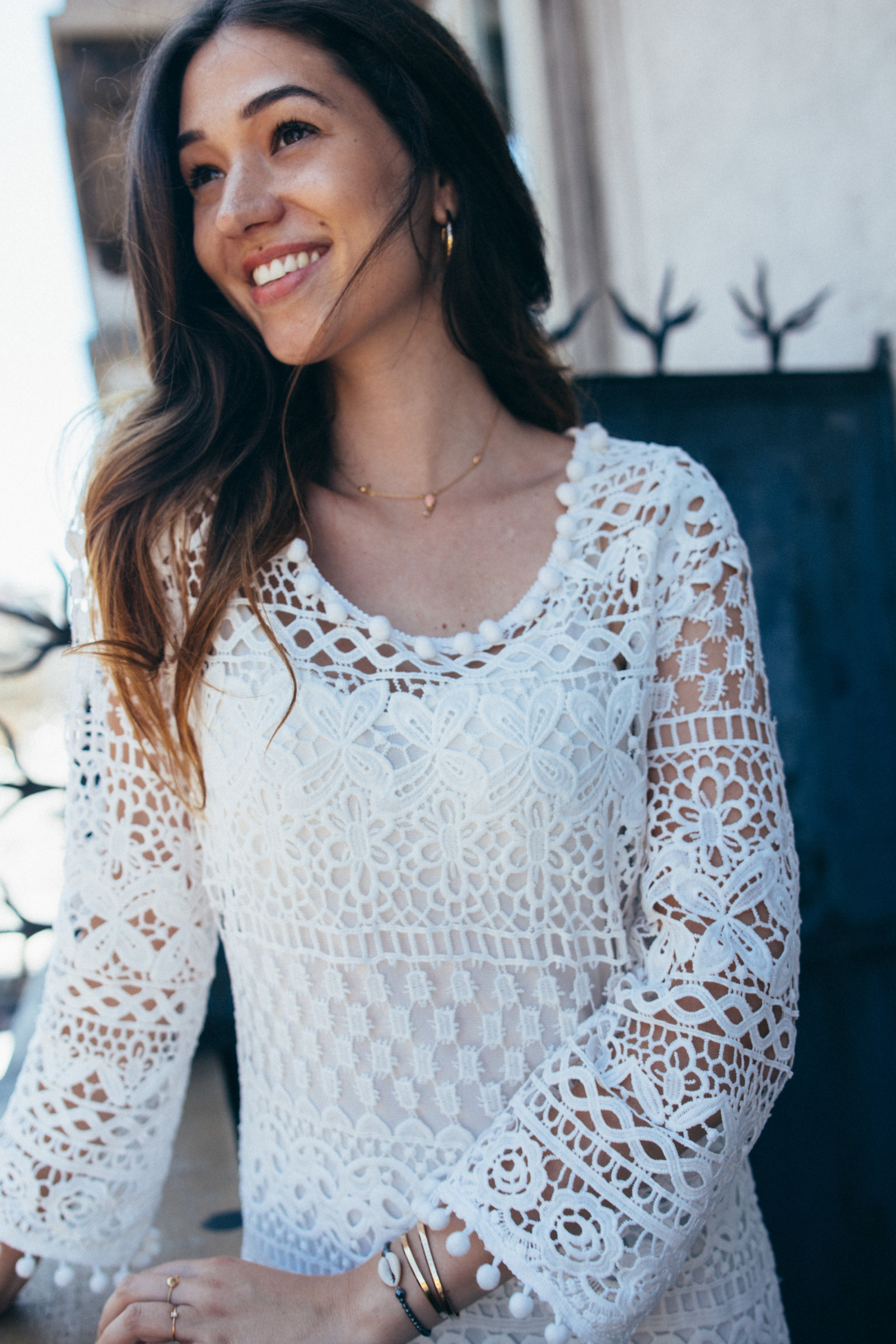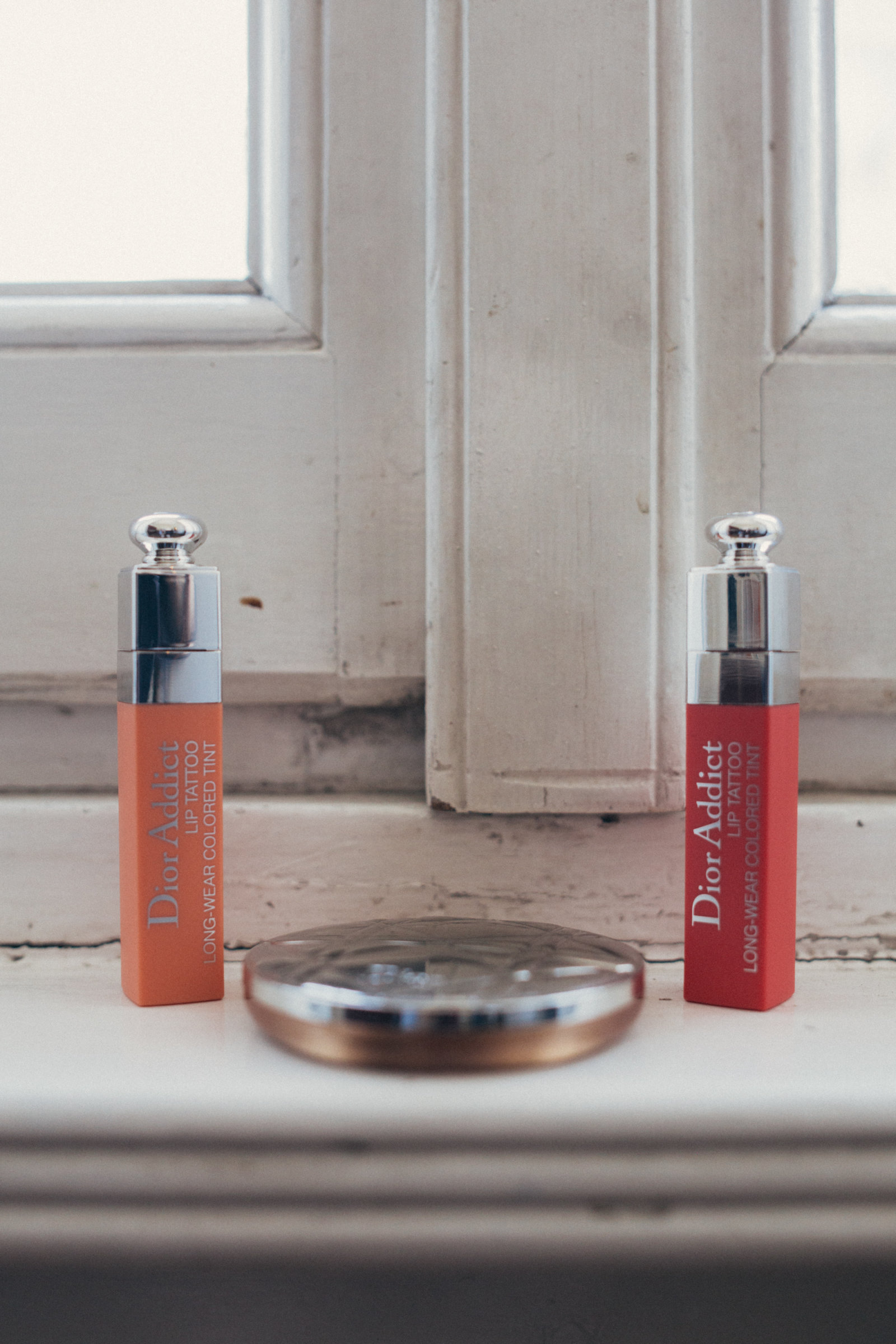 This is How I Roll
My 5 must-have products are the ones I use the most in these days, which I think are perfect for summer. I always start with the Intral SPF 50 by Darphin Paris, I put it on every morning because it has SPF 50 protection, which is the first rule to avoid wrinkles, and especially because its pigments blend well with my complexion and it gets rid of redness, making the skin brighter. I love the Cool Gel Cream by La Mer, it has a gel texture and it is very light, perfect for summer but still moisturizing, it has a crazy beautiful texture.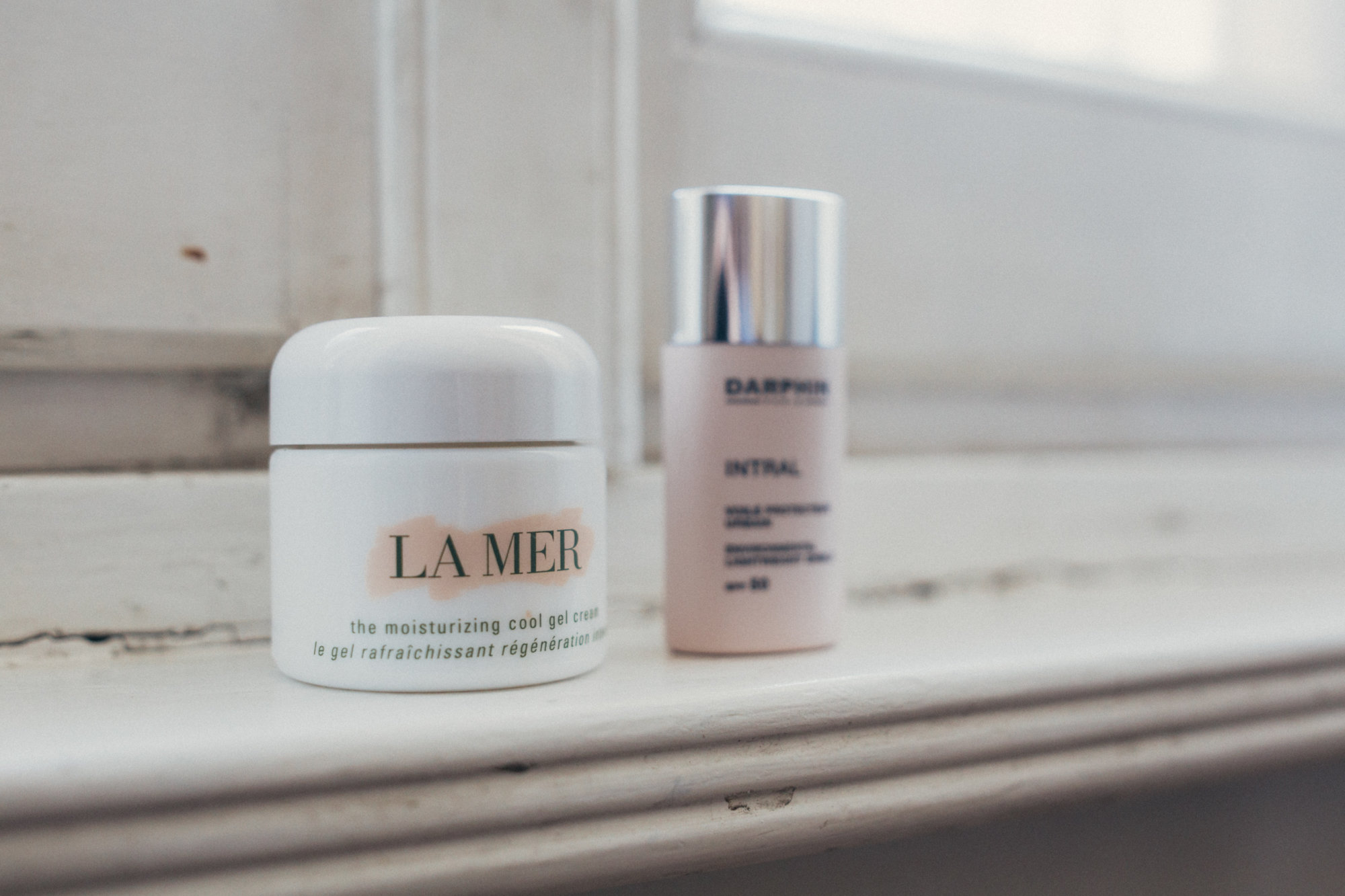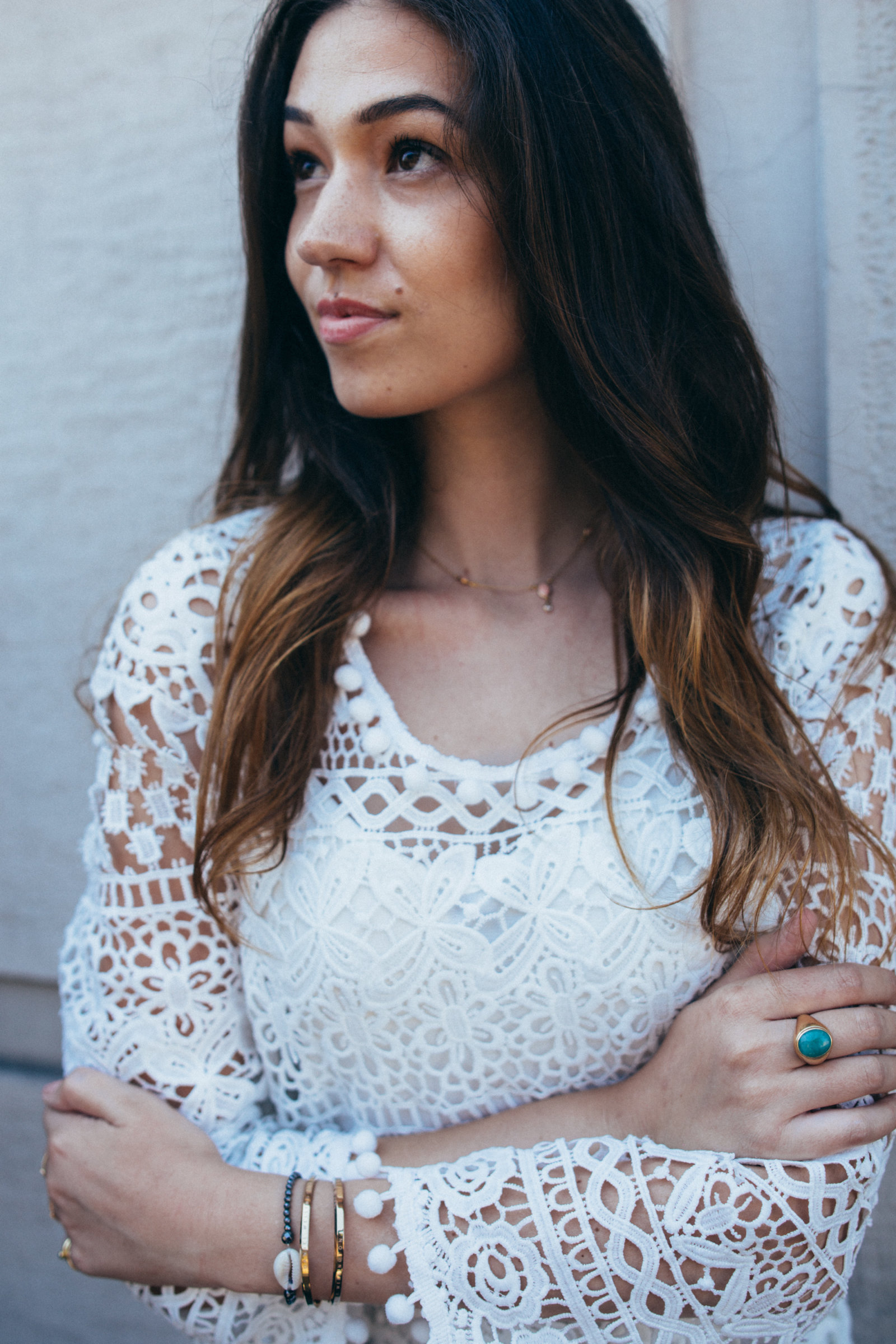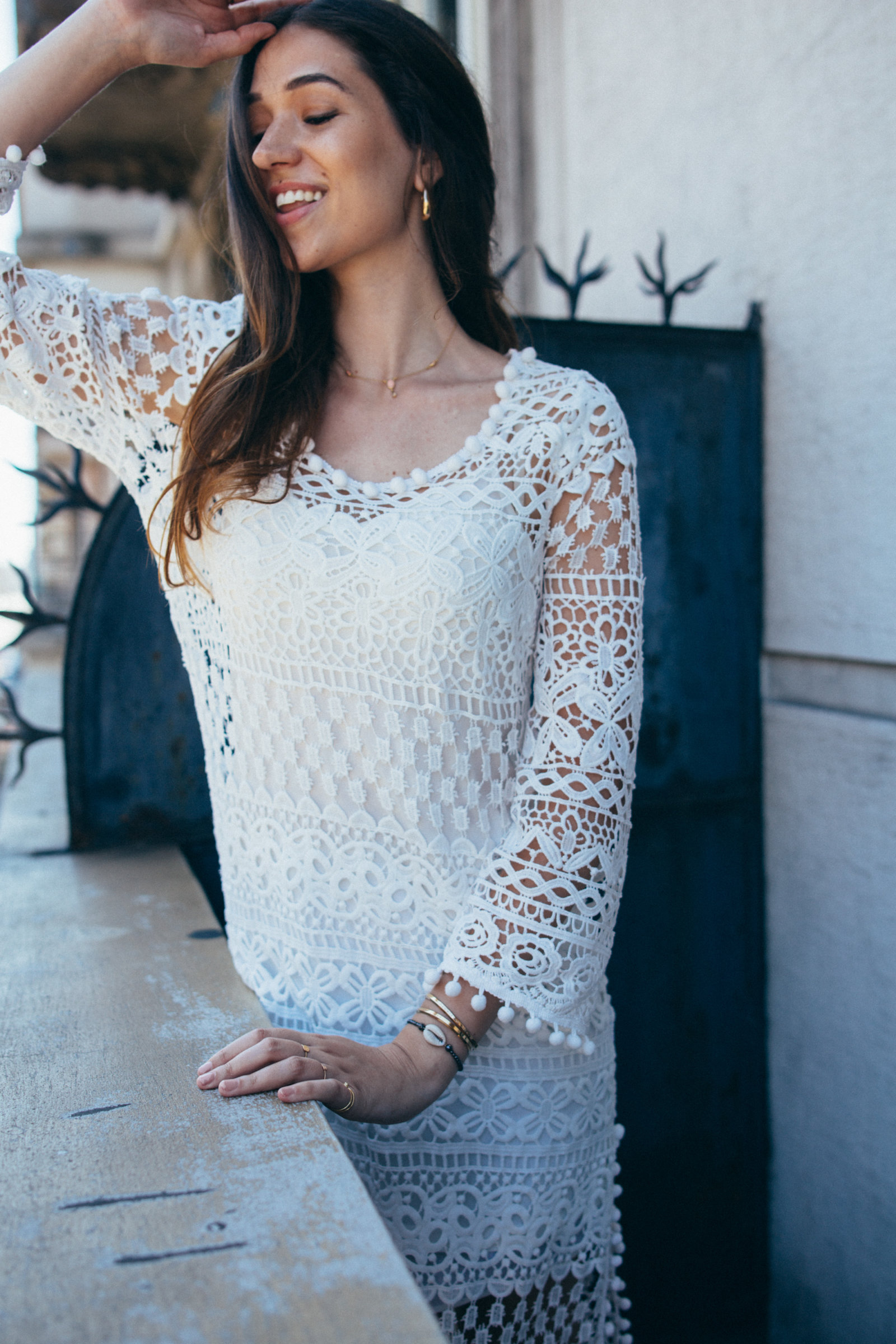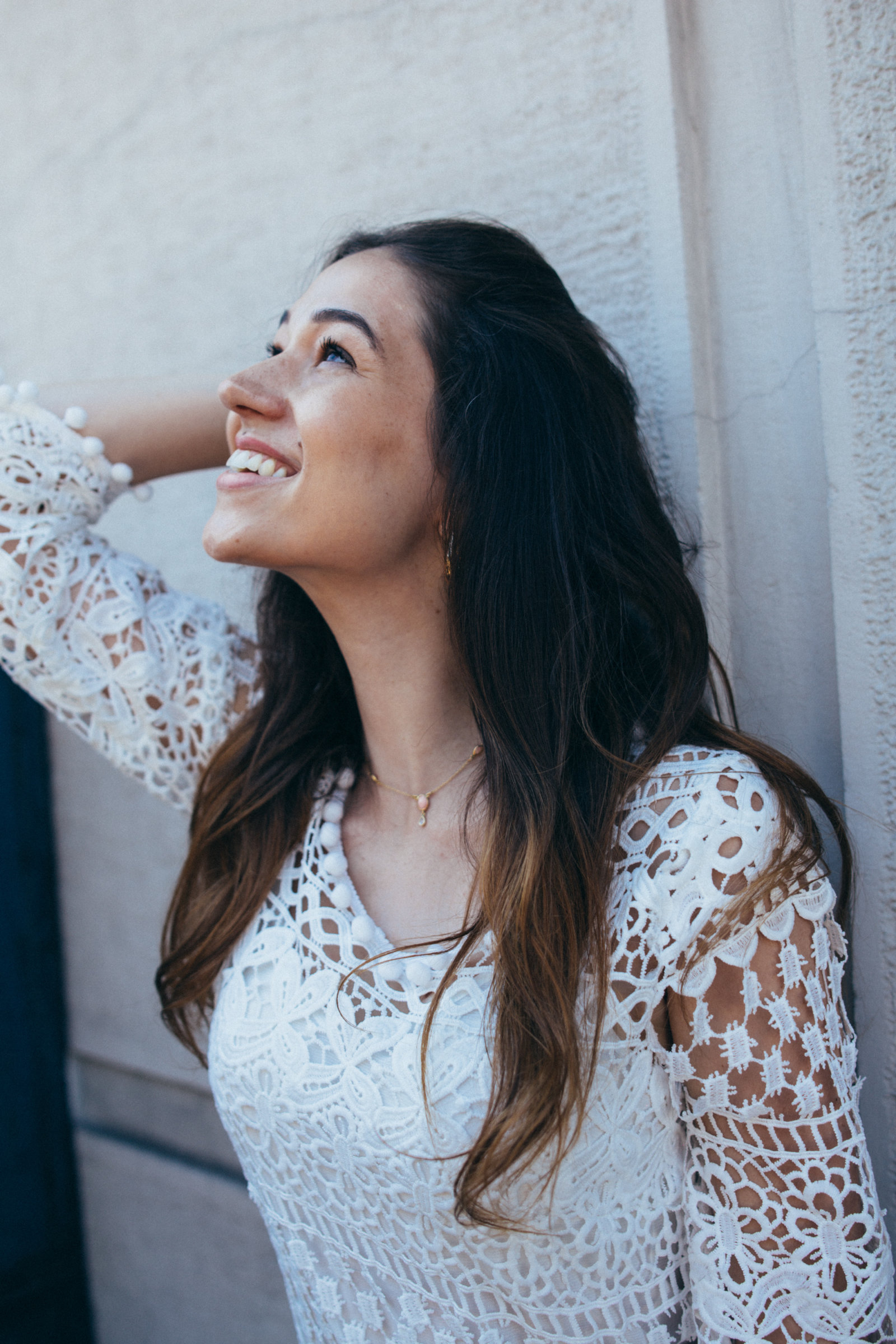 Then I apply a bronzer that is also highlighting, which I use a lot, even in the place of the powder. The two lips products are from Dior and they are the Lip Tatto, which I adore: they are a veil of color. I use a more neutral shade (341 Litchi) for the daytime while in the evening, even with a beautiful jewel earring, I like to have more defined lips (761 Natural Cherry). Last, the perfume by Guerlain which is very fresh, perfect for summer.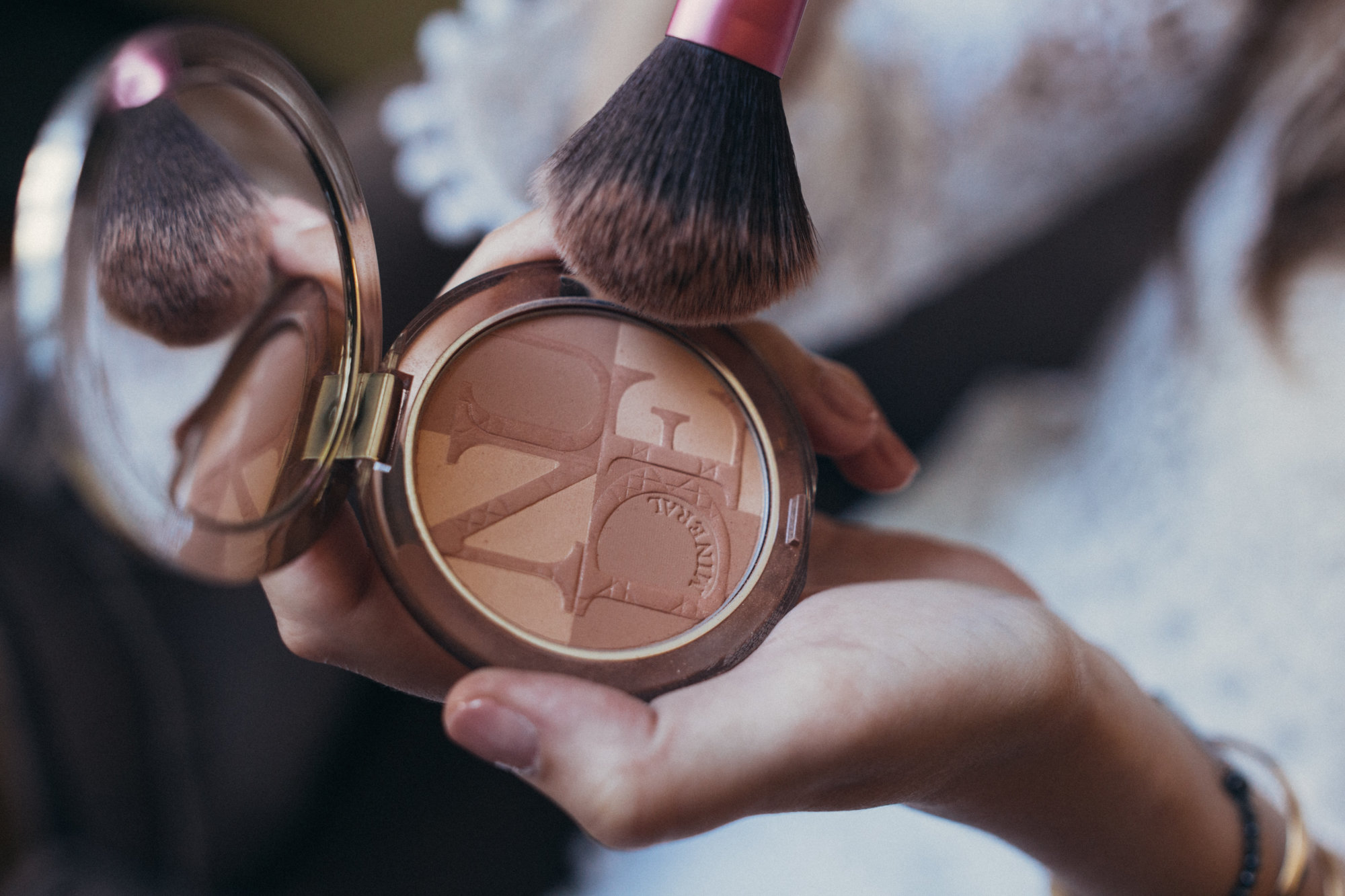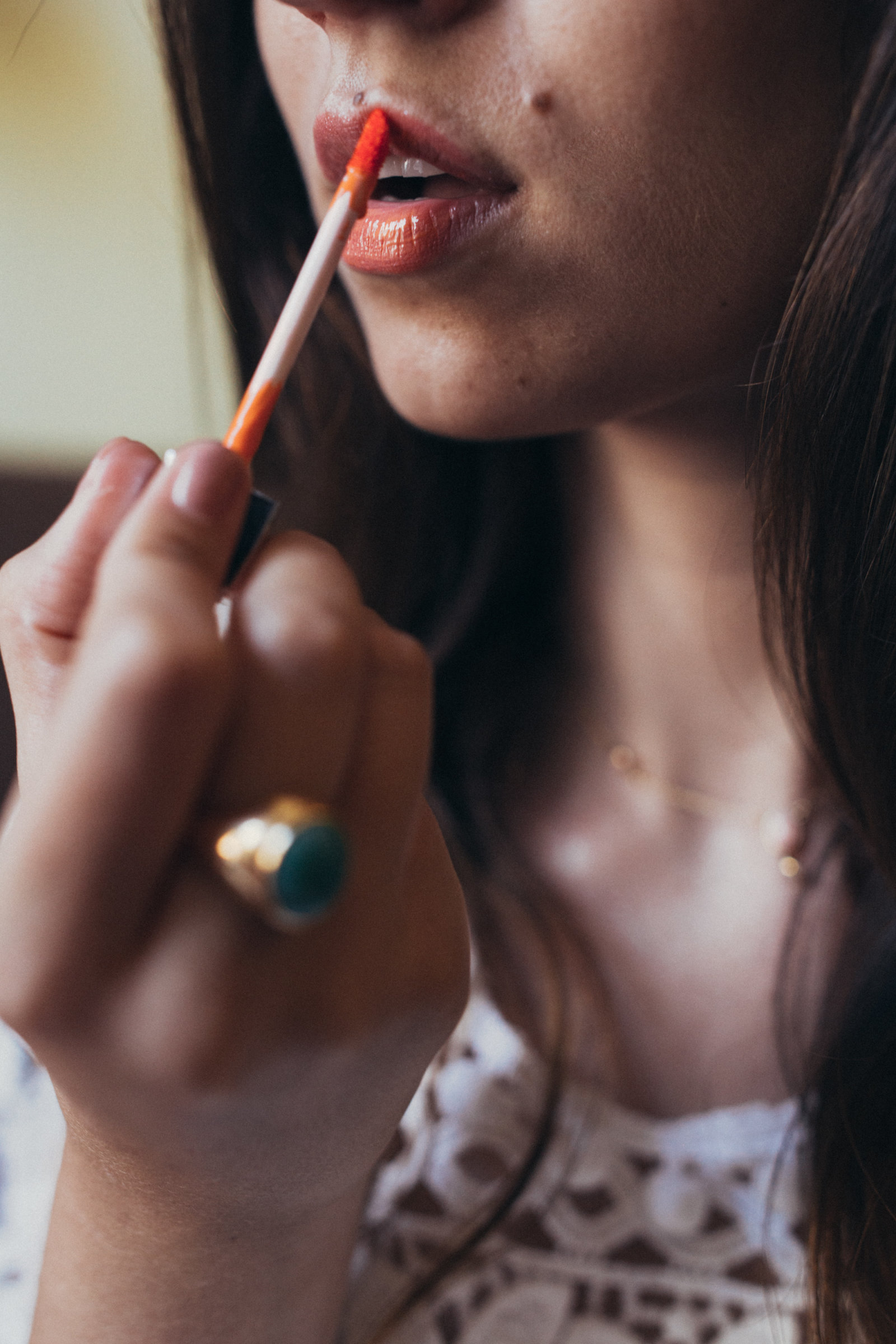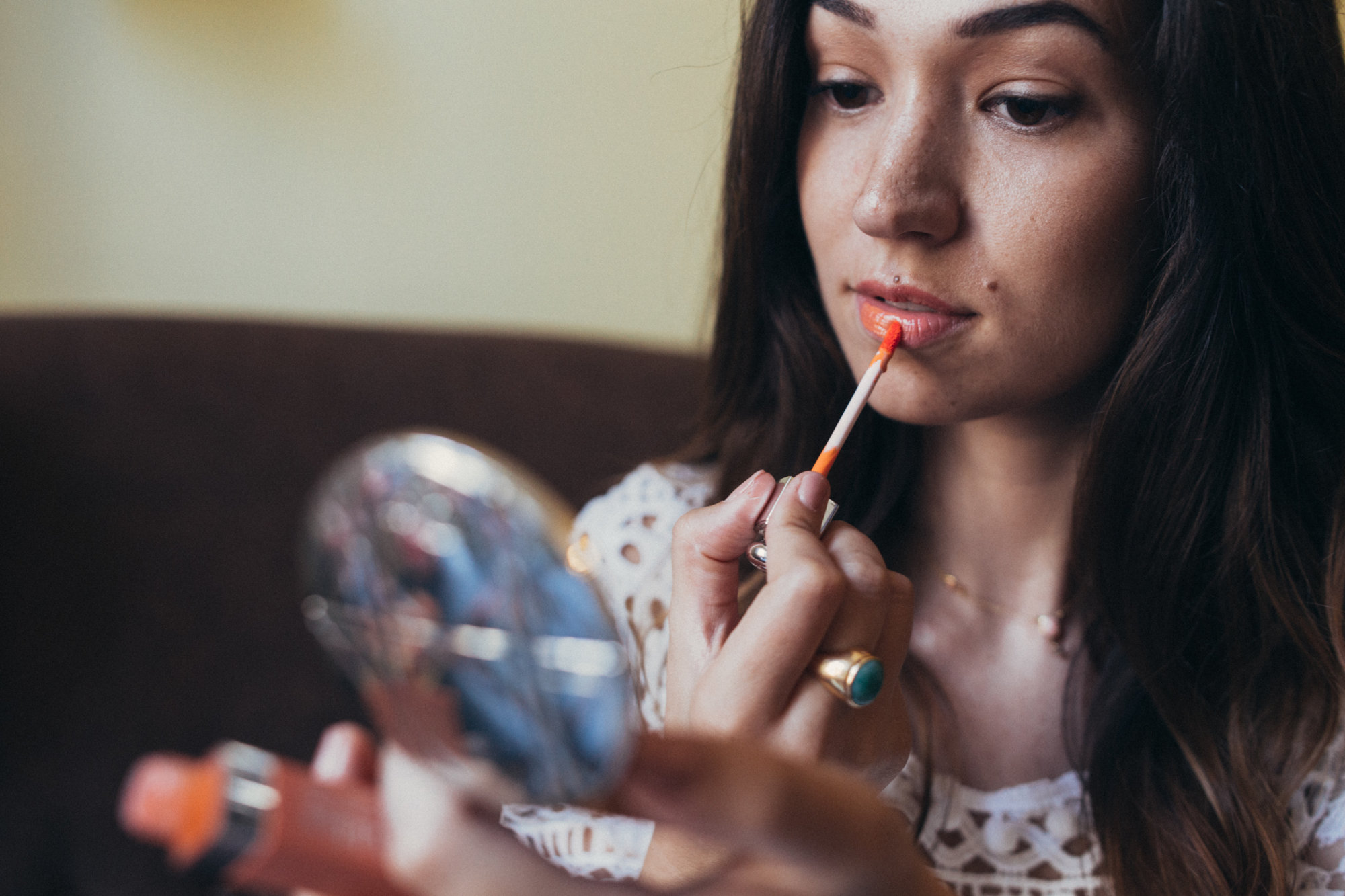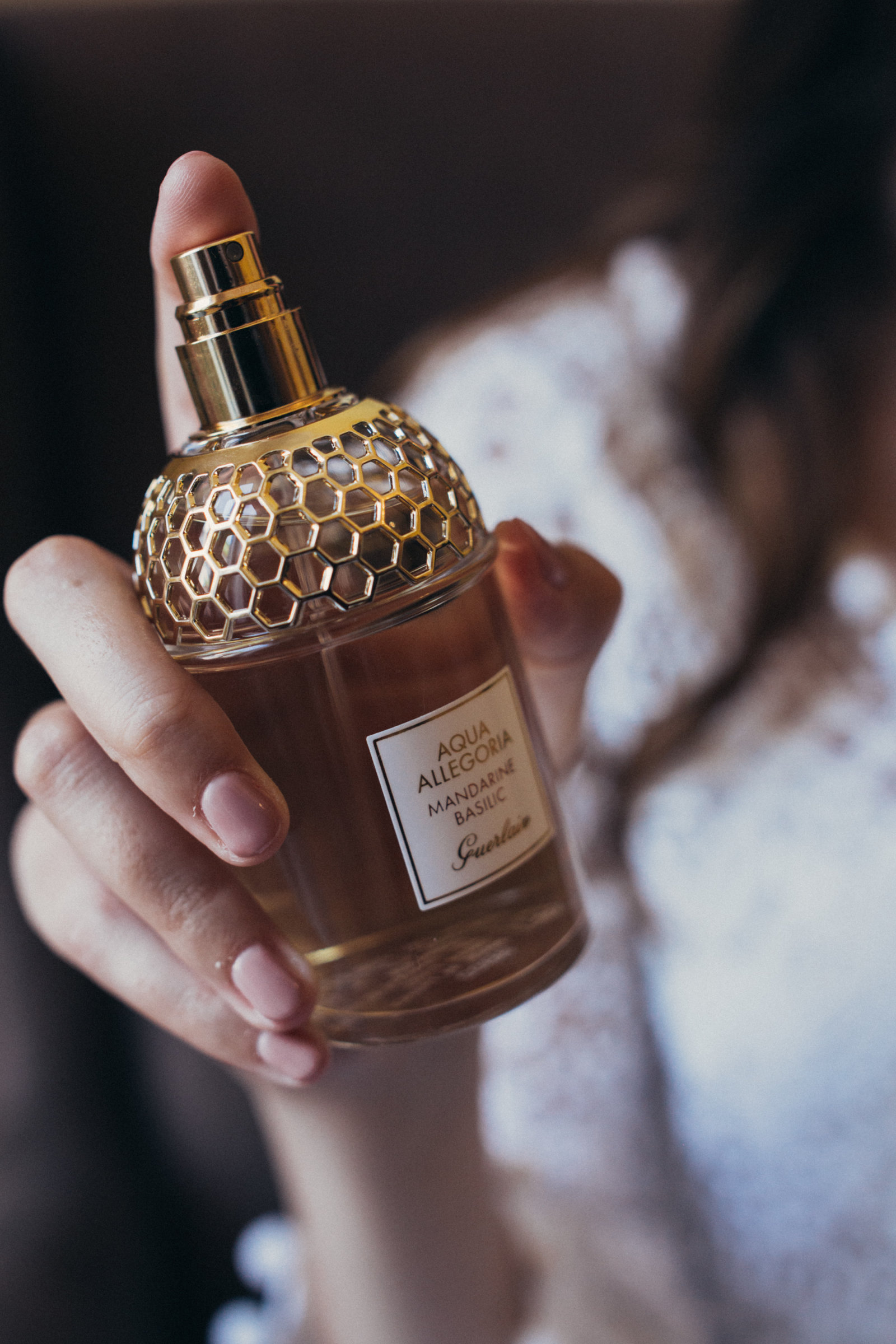 Last, the perfume by Guerlain which is very fresh, perfect for summer.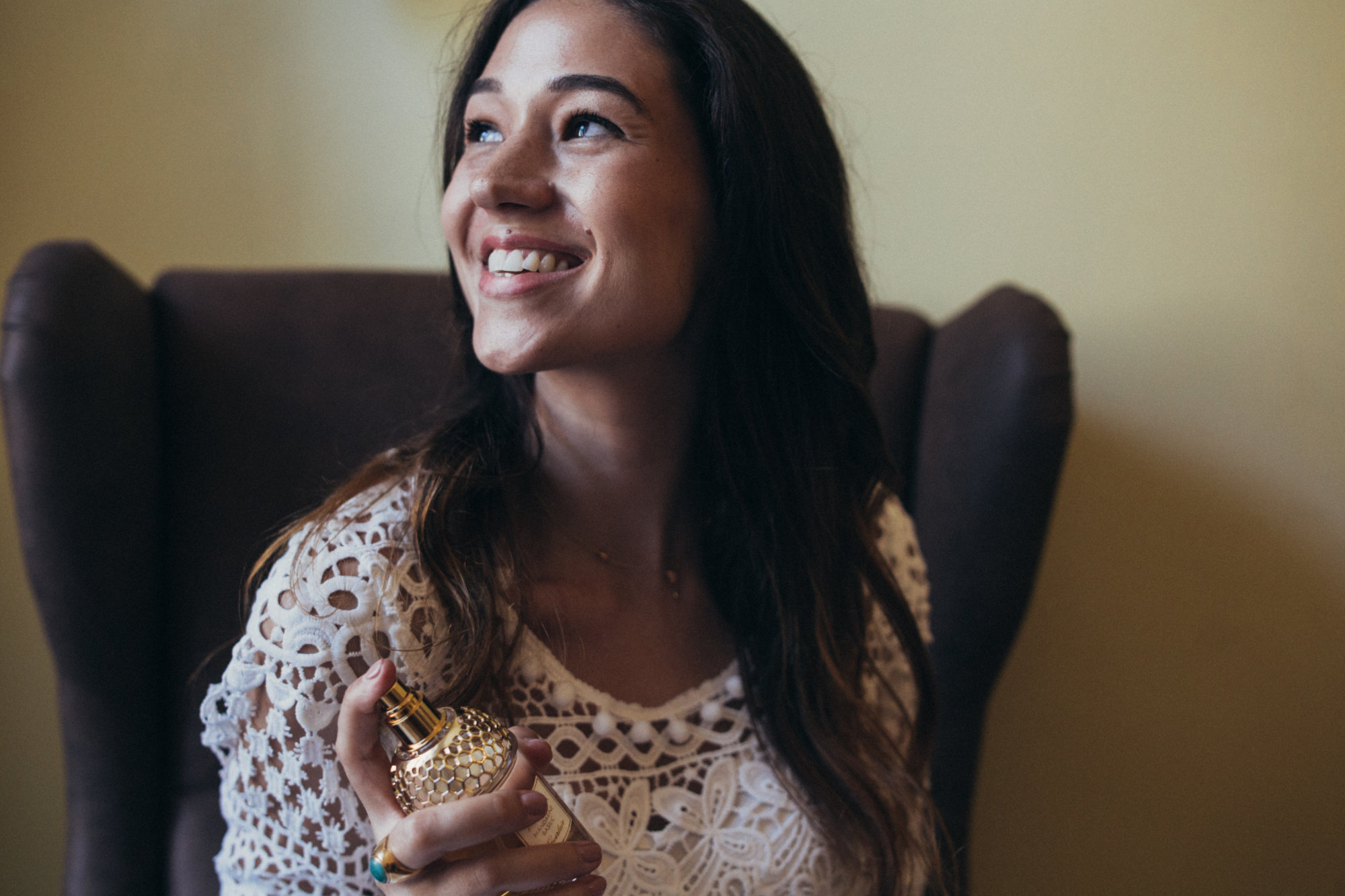 Never Again
Choosing the wrong tone of foundation. I have a very, very light neck and, generally, I am not very tanned. Many times the brands send me foundations in medium tones, and it happens that I decide to test new products, then I go test them for my beauty community and, immediately after I arrive at the office, suddenly I hear my colleagues saying: "Maybe you did something wrong?".
You should always wear makeup under natural light and, those times that I put my makeup on in the bathroom under an artificial light, I don't see the shades very well. I always suggest to all the girls who ask me how to test new products to do it at home, to be sure that the skin has no reactions too, or not to try them when you know you have a special event. Also, for the new skincare's products, my advice is always to try them during the evening, because maybe you put them in the morning and then you have an allergic reaction.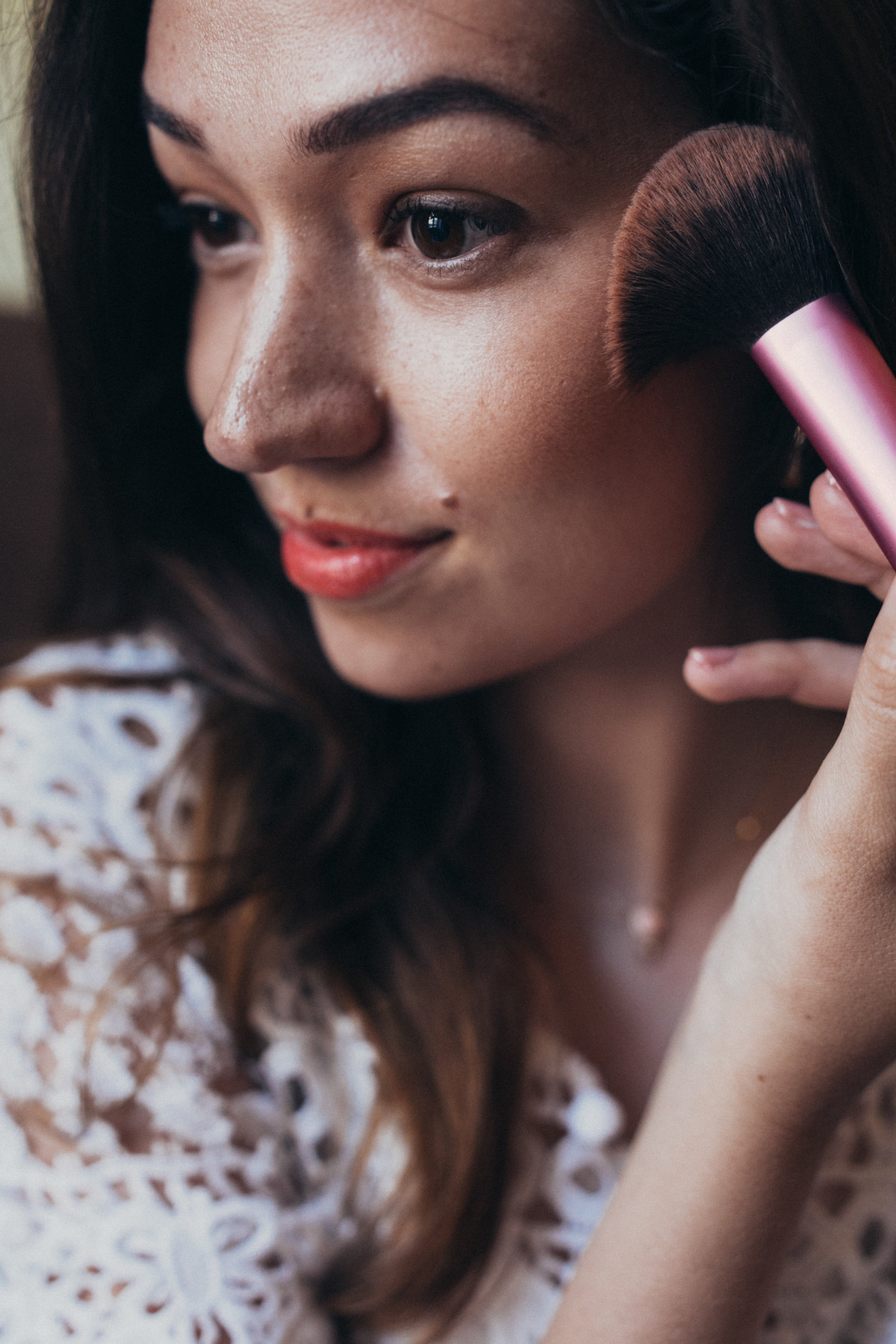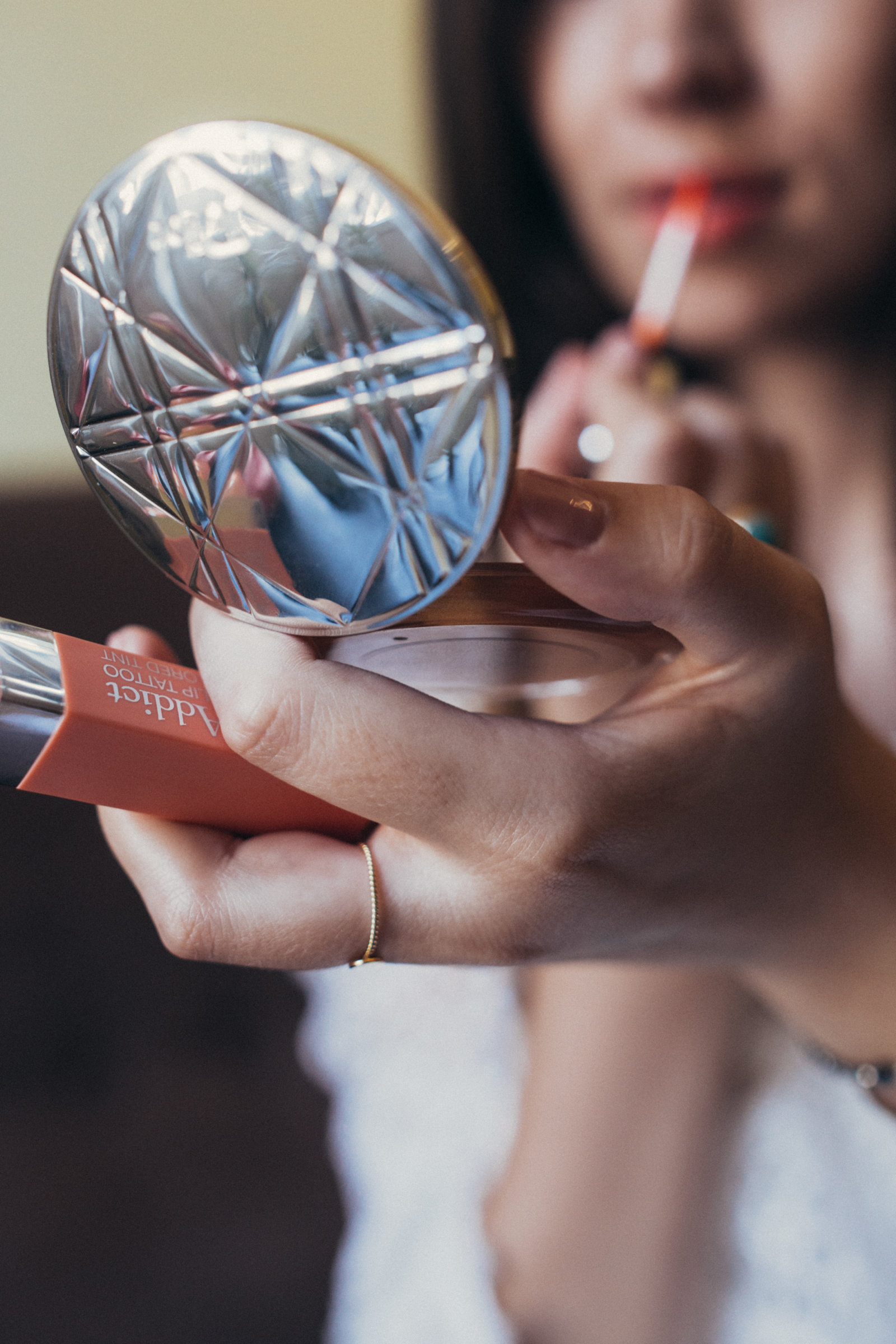 My favorite beauty look from Movies/TV series
Speaking about style, Marissa Cooper in "The O.C." was the top. For what concerns cinema, my favorite film is "The Sound of Music," not for fashion or beauty but for the music, it's absolutely my favorite one. Another film that I love is "Pearl Harbor," especially for the style of the female protagonist, very simple but always with this red lips, a flawless base, not too much makeup: it's the kind of style that I like more also on myself, because I tend to make a simple and very basic makeup. During winter, I use less lipstick, and in cooler tones, while during summer they are more sparkling, I like to play more with colors.
Beauty for you
First of all, to love yourself and to take care of yourself from the outside, which is crucial. For me self-care is to be at peace with yourself, it is a daily cuddle. There is not a day, morning or evening when I don't use a skincare product, because for me the skincare routine is a relaxing moment, it represents those 5/10 minutes that I take only for myself to relax: I turn the music on, I choose my favorite playlist on Spotify and I cuddle myself.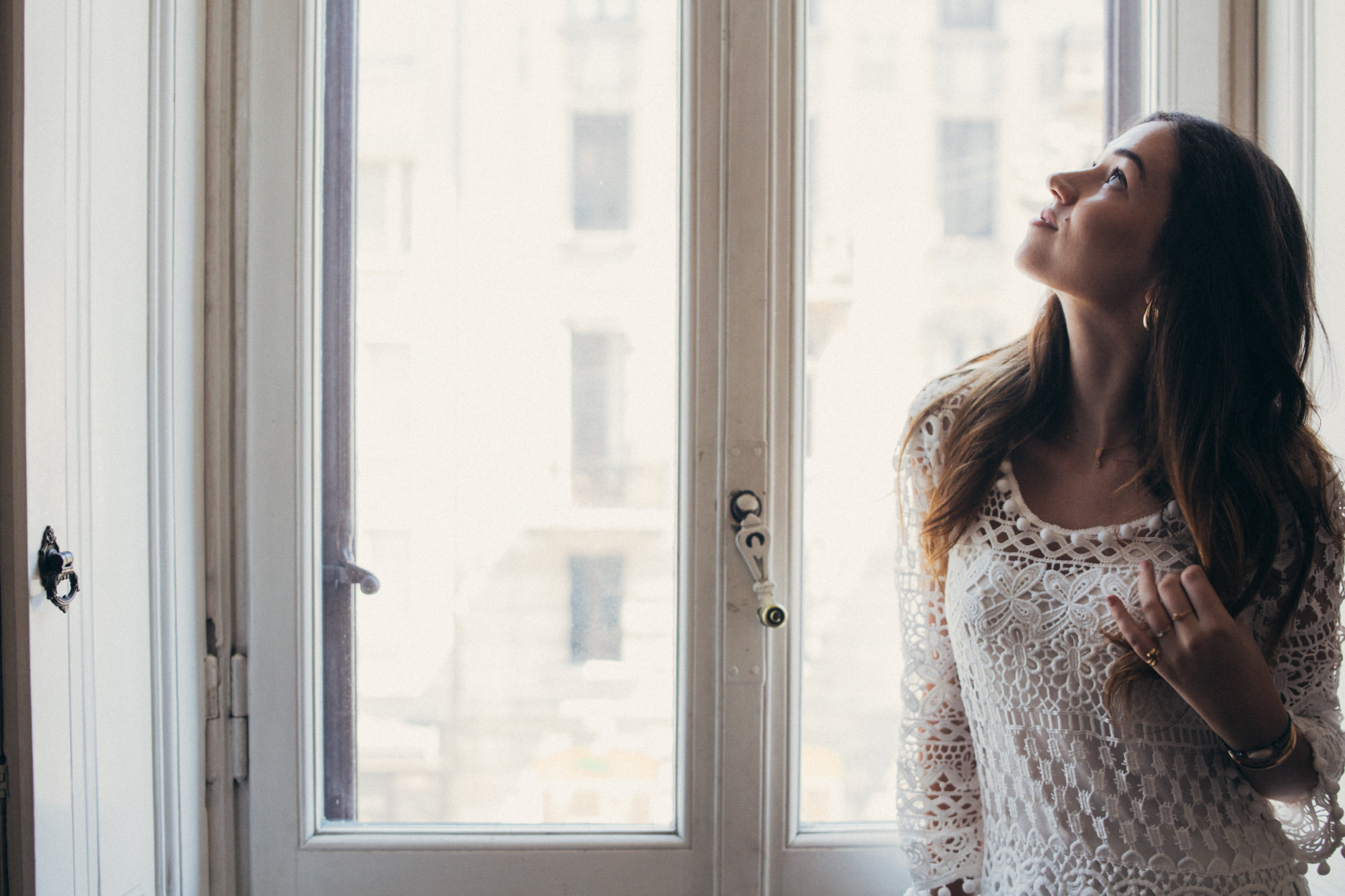 "
For me self-care is to be at peace with yourself, it is a daily cuddle."