HELLO, IT'S ME: Chantal Ciaffardini.
MakeUp Artist Pro for Mac Cosmetics and Levante's MakeUp Artist for the 11th edition of The X-Factor Italia, when she drove everyone crazy with amazing looks, and creator of those famous glittery lips!
WHERE: Milan
WHAT: My Everyday Look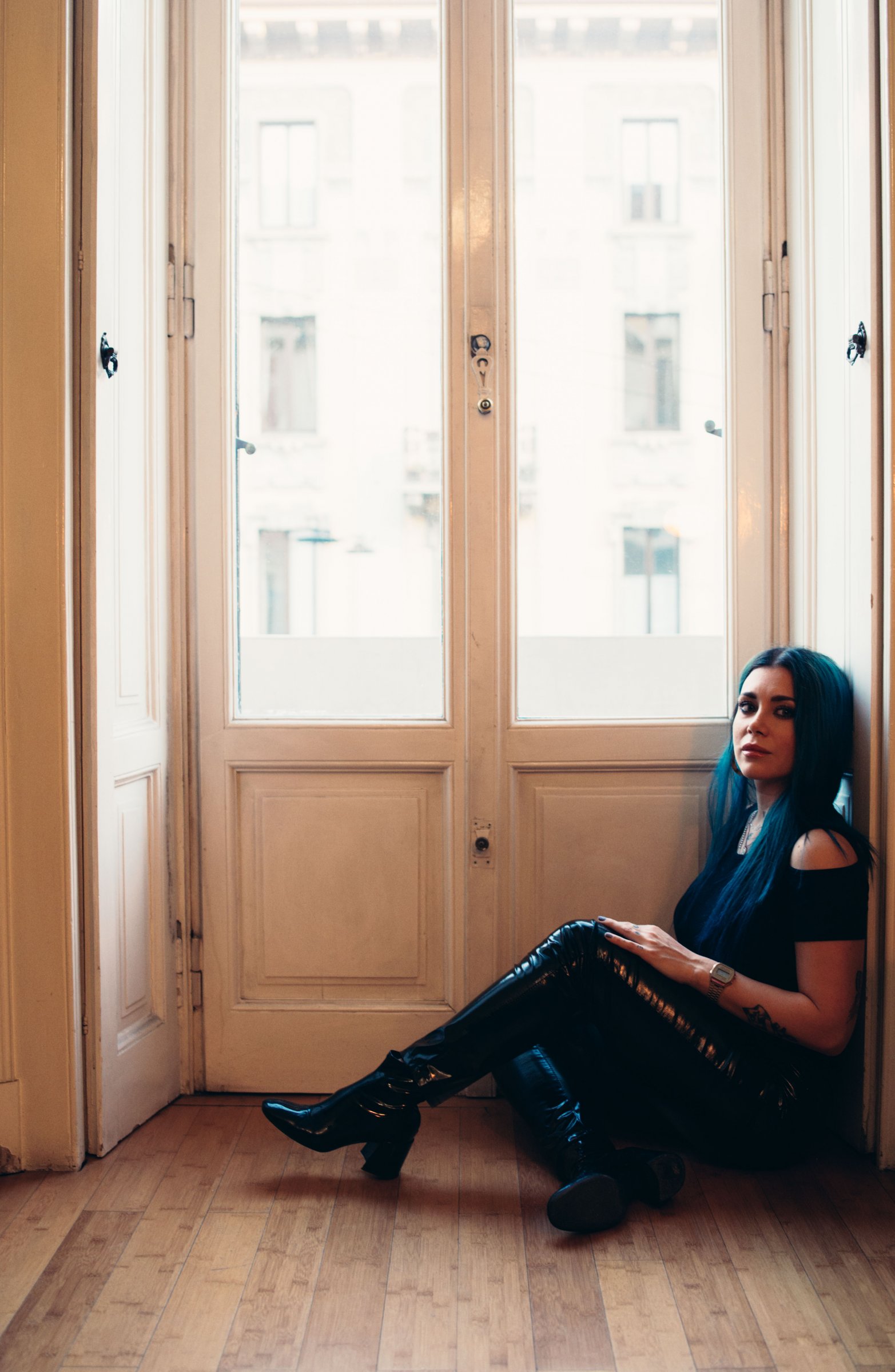 THE GLAM SQUAD… Actually, I use the same key products on myself and on the ones I do the makeup for. Lately, the following have been my favorites. For the base: Face & Body Foundation, Mineralize Skinfinish in Dark Deep, which I use as a Bronzer, Prep+Prime Highlighter in Bright Forecast, which I use as a concealer and highlighter, and Mineralize Blush in Love Joy, which I like to use also on the eye to tone the face.
For the eye: Extreme Dimension Mascara, that gives the lashes that falsies effect, Modern Twist Kajal Liner in Black Walnut and Pro Longwear Paint Pot in Constructivist.
For the lips: Dazzleglass in the Date Night shade or, if I want to work with something a little bit darker and turn the look into an evening makeup, I use Mac's Lipstick in Matte Diva.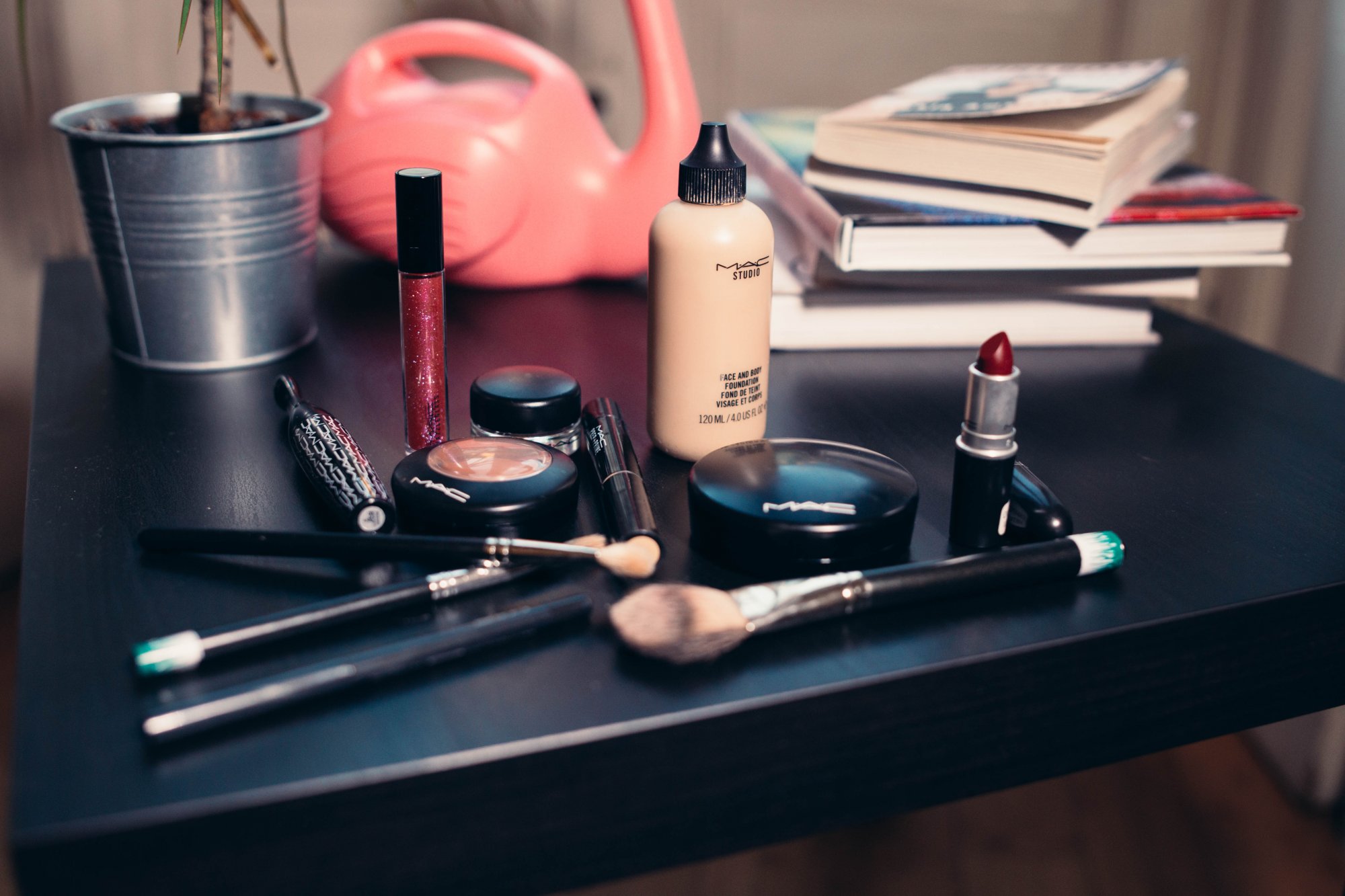 TRICKS: For me, the trick is to use the same products on different zones of the face. There are so many products that are specifically for a particular part of the face, but I use them elsewhere and I found out that they work just fine, if not better.
Think of a blush applied on the lid, on the cheeks and on the lips, with a bit of lucid gloss on top: it tones everything up. A moisturizer with sprinkles of bronzer in it turns into a fantastic creamy eyeshadow. This is, after all, my own makeup philosophy: never be fake. Which, mind me, is very different from an untouched beauty: it just means to avoid exaggeration. Although a beautiful dark lipstick always looks good.
MY LOOK: My everyday makeup is easy, it really is. There's not much difference, technically speaking, between me as a make up artist and me as a person that does make up every day. I use few products and brushes even as I work, and this is something that I surely do differently than other MUAs. But I use what I have in many different ways.
Often I also use creamy products with my fingertips, in order to give them even a lighter texture on the skin. But, generally, I usually work with just three brushes: the one that I use to apply foundation, a double-ended one, is the same that I use for creamy blushes.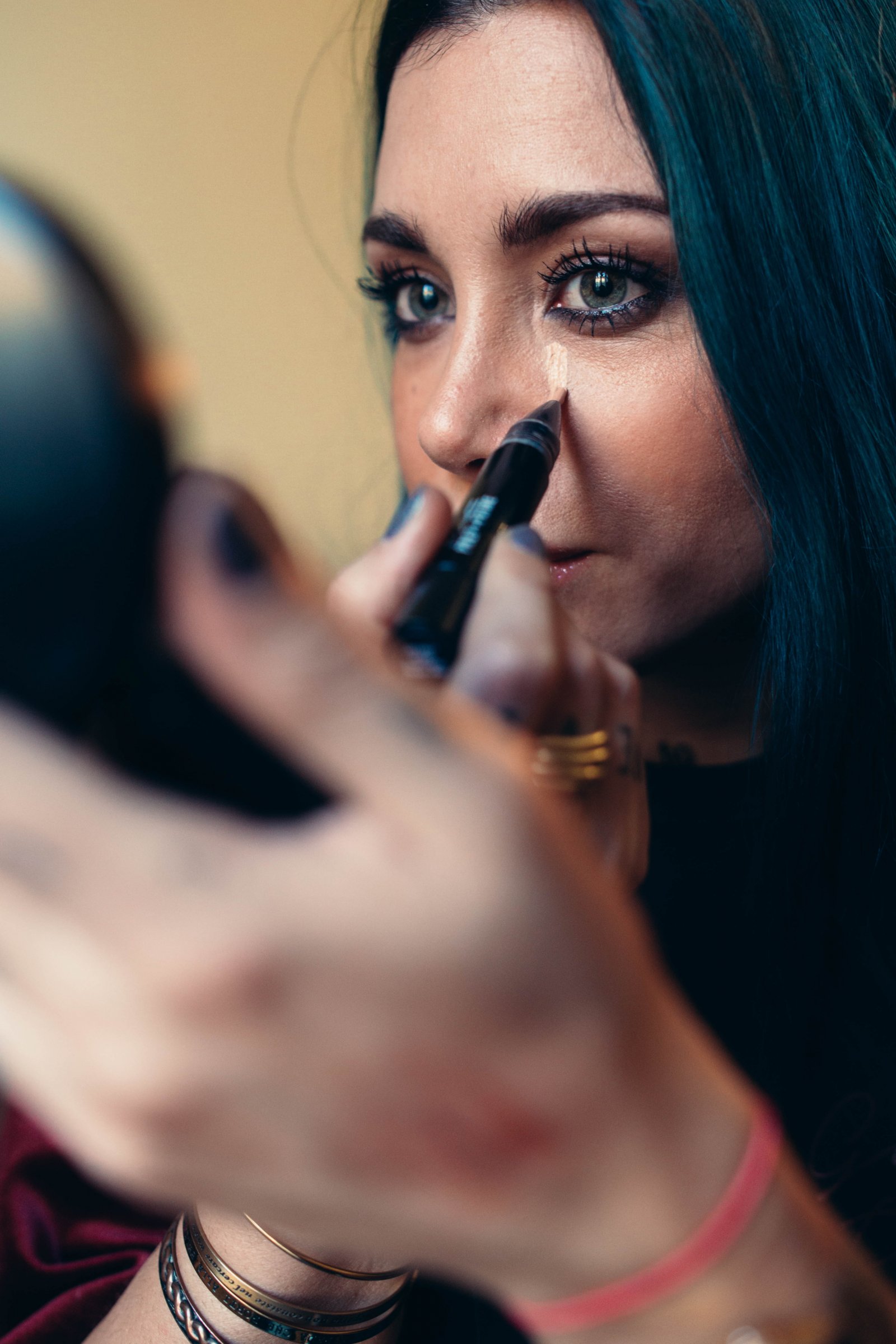 Base: The perfect base has to conceal where it's needed, the right foundation must be neutral and featherlight. Only then I proceed to cover the single imperfection. Of course, I'm talking about a normal skin type.
I use little to no powder, and I rather moisturize less to avoid shiny skin than add too much product, since it creates a thick layer. I prefer a lightly shiny skin to a matte one, in the end it's normal since our skin produces sebum and, if it's balanced, it creates that transparency that allows a fresh and healthy glow.
After that, I highlight and conceal with Bright Forecast. Sometimes I use only this on the entire face, as a foundation, since it reflects the light and it's perfect to take pictures. It has a good coverage, but it's not oily or heavy.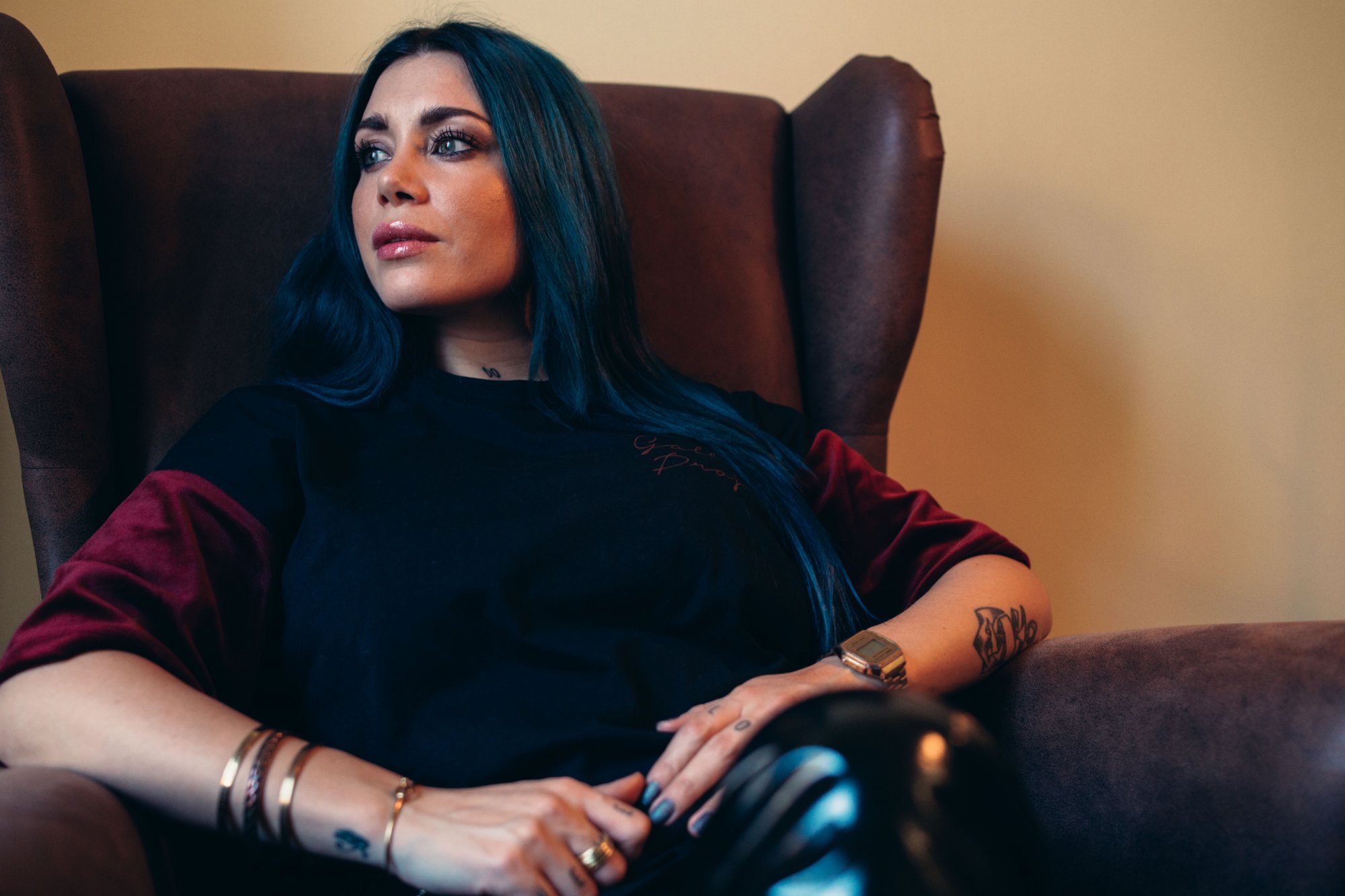 I love this blush (Love Joy) because it has a little bit of blush and a little bit of bronzer, and it also highlights.
As a bronzer, I usually work with Mineralize Skinfinish in Dark Deep, despite the fact that it's originally made as a compact powder.  I use it also during Summer on the entire face, to achieve an even and pretty color and matte everything down.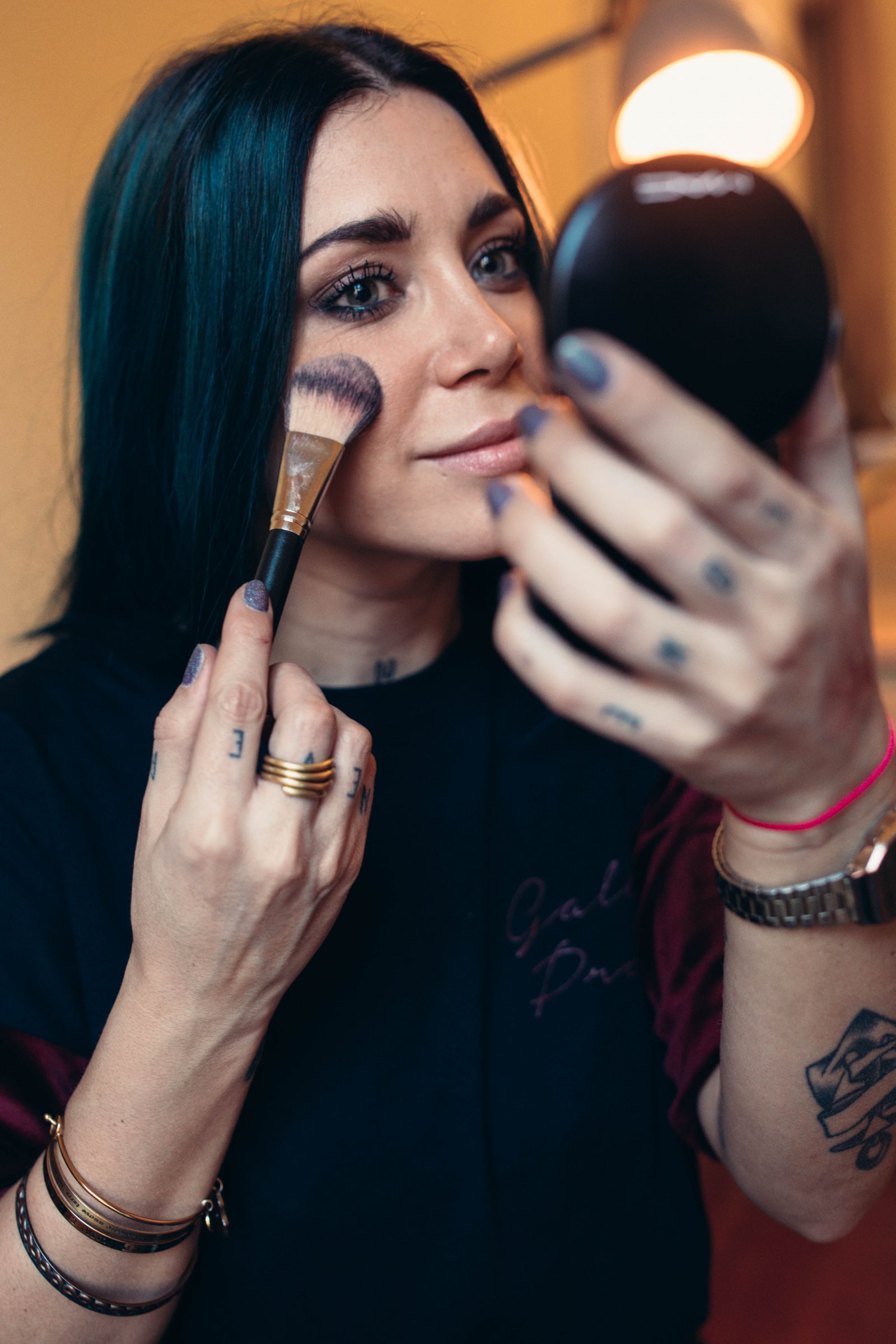 Eyes: I love bronze eyeshadows such as this (Paint Pot in Constructivist), it has a light texture and, though, it's still adjustable and it can be extra rich. I apply it roughly on the upper and lower lid and, after that, I blend it with a bit of blush, to blur and even. If you think about it, this is quite of a '80s-'90s kind of thing, something that mums used to do.
The eyeshadow nuances that I love the most are the brownish-bronzed ones since they dramatize the eye: they're never too much but at the same time they can be so intense. I can't do without a bit of black kajal to define, but only if there's some blending on the external part of the eye, otherwise it results in a tiny, tiny eye. The kajal is a must and it has to be already sharpened.
This one (the Modern Twist Kajal Liner in Black Walnut) doesn't need to be sharpened; it can be blended and has a remarkable staying power.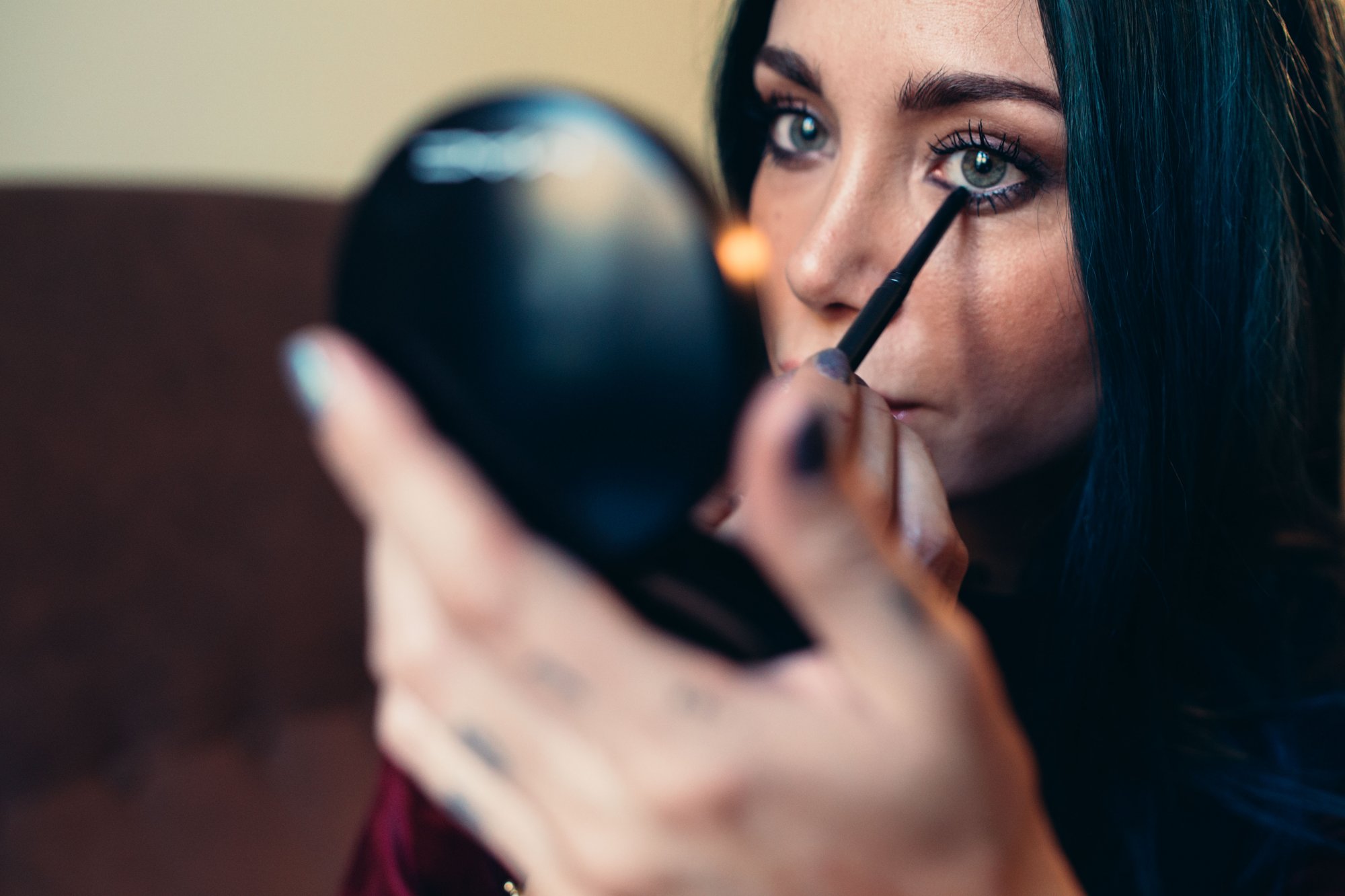 The Extreme Dimension Mascara, then, is my favorite one by far. It grants you incredible lashes as if they were falsies. And, with the extremity of the applicator, you can work well also on the lower lashes.
Lips: In an era when matte lips are the absolute trend, I love glosses. I always did. My first experience with makeup? I was a child and I used transparent nail polish on my lips: you couldn't imagine the final, lacquered and vinyl–like effect! (She laughs)
I love this lipgloss (Dazzleglass in Date Night): it has color-shifting pigments, with a bluish undertone and it's flattering to everyone, because it brightens the smile and works well with every undertone.
Furthermore, its glittery composition makes so that, even when you're eating and the gloss fades away, the subtle shiny finish still lingers on the lips.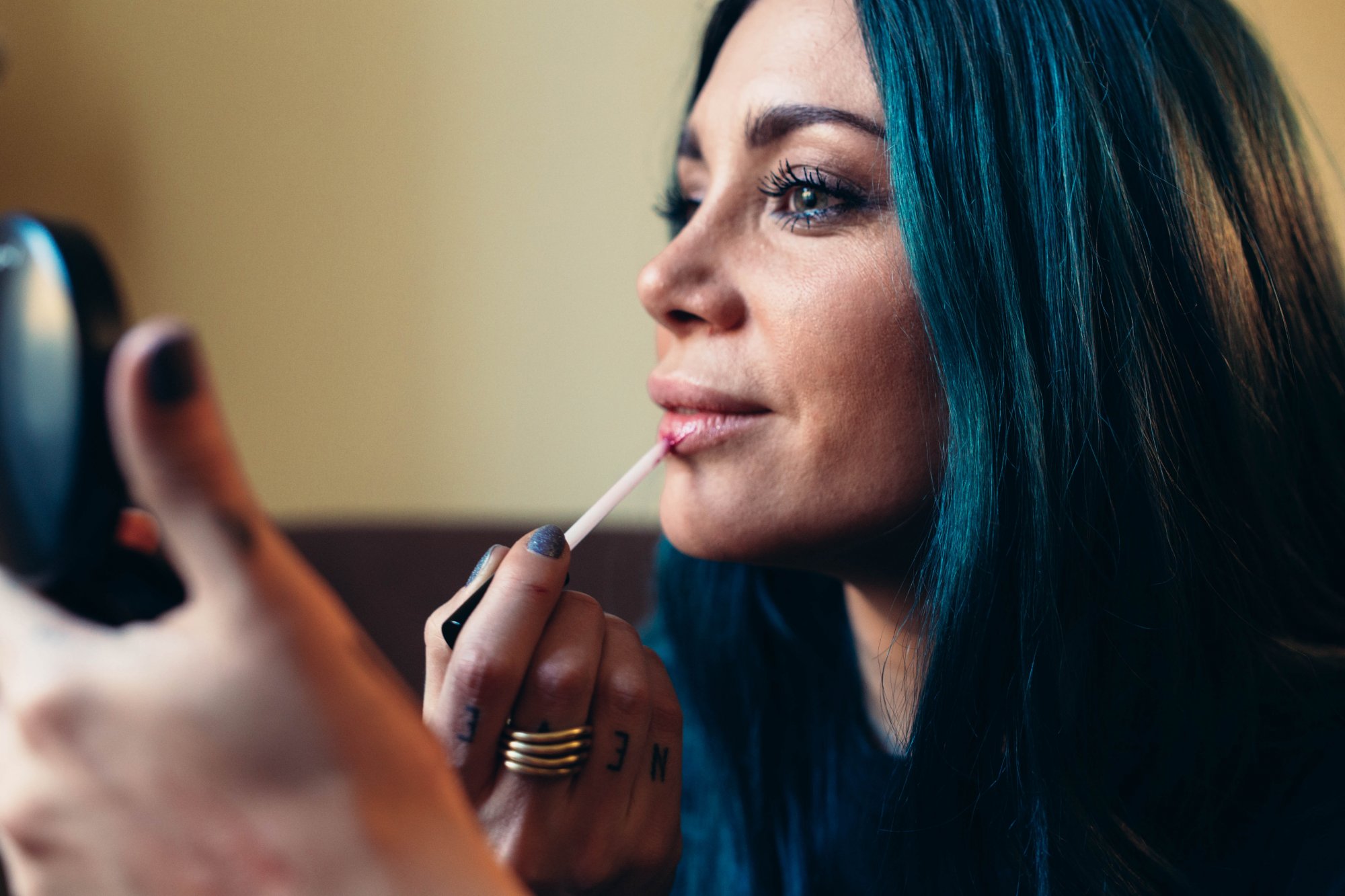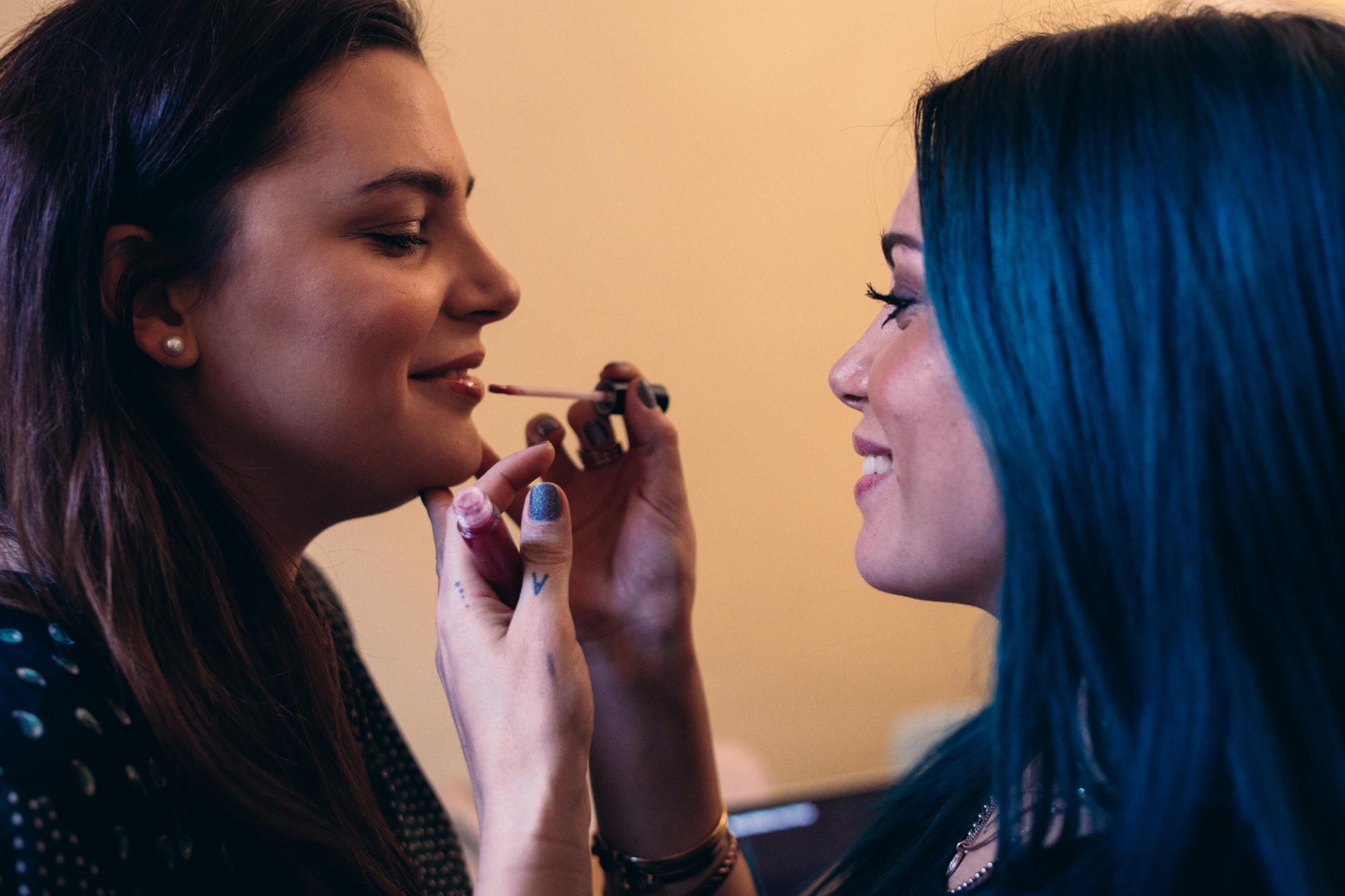 On the other hand, if I'm looking for an evening look, I use a lipstick such as Diva Matte. The tip on applying flawlessly dark lipstick? Yeah, there is one: use a lip pencil to frame the lips after the lipstick, and make it of the very same nuance.
This way, you don't have to go crazy with a perfect application, either that you're using a tiny brush or the lipstick directly: the lip pencil, with its drier texture, doesn't smudge the edges, but only outlines them. This way is so much quicker!
Another tip: if you apply the lip pencil with its top, the trait comes out thin and precise. But, if you use it laying the wooden part on the skin instead, the trait will be not so precise, but slightly blurred: beautiful.
I found ever–changing to be funny, but it's always good to come home at the end of the day. It's beautiful to change yourself, but only if you can look at your bare face. This represents a lot my personal growth: I used to change myself more; I used to experiment and dare more. Perhaps, it was because I couldn't accept my face for what it was; now, after years of makeup, the little I do every day on my face is already a lot to me. I don't like to rip makeup of its value.
NEVER AGAIN: I tried to apply a touch of light on the crease, under the eyebrow. I really don't like that kind of pearly white: when you apply makeup on the lid and crease, that part of the eye is already highlighted, by contrast.
I don't find it pretty, it's outdated and also makes the one who does it look older. The only way I might like this is if there's only a touch of pearly eyeshadow and a bit of mascara.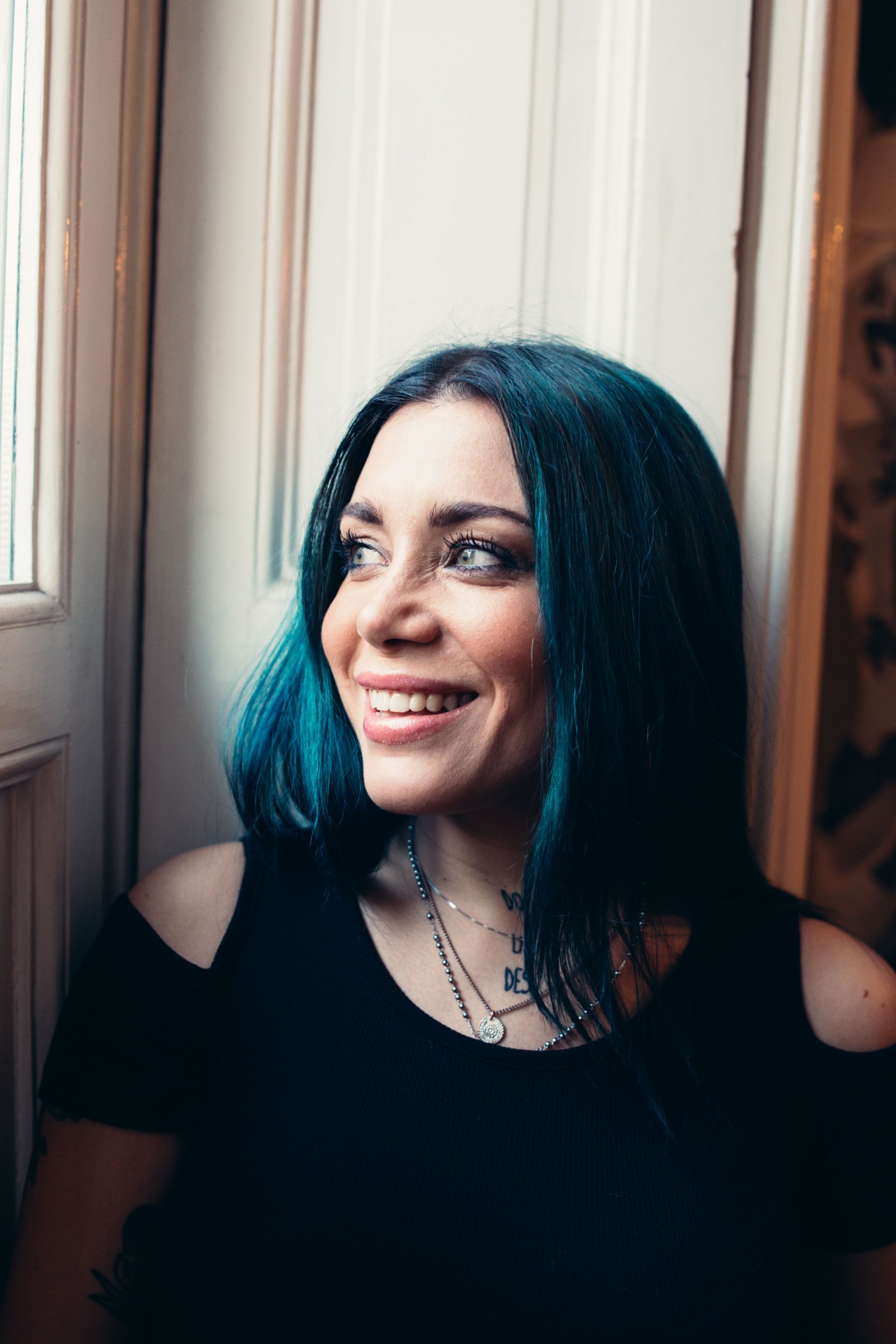 BEAUTY ICON: Speaking of makeup, I really like Emily Ratajkowski's.
She always wears tons of products, but a certain glow on her skin tricks you into thinking she's totally natural.
Thing is, nobody has ever seen her without makeup, so we can't know what she's really like and we always think of her like that. Another thing I like about Emily is her eyebrows, so full and thick. I really love how her beauty look is done.
LEVANTE'S GLITTERY LIPS
The best compliment I've ever received about Levante's makeup was the appreciation of her fans.
Since she's an artist, known for her content rather than her appearance, it was important for me to find balance. She's one that trusts you completely; therefore it was like a double responsibility. I like to see that, when in my job I dare to dare, it gets a positive feedback both from mature and younger women. Speaking of the famous glittery lips, it's absurd to think that the glitter product for lips was sold out in no time and that women (not even so young) still want it and are waiting for it (the waiting list is still long). Before, no lips like this one ever appeared on TV.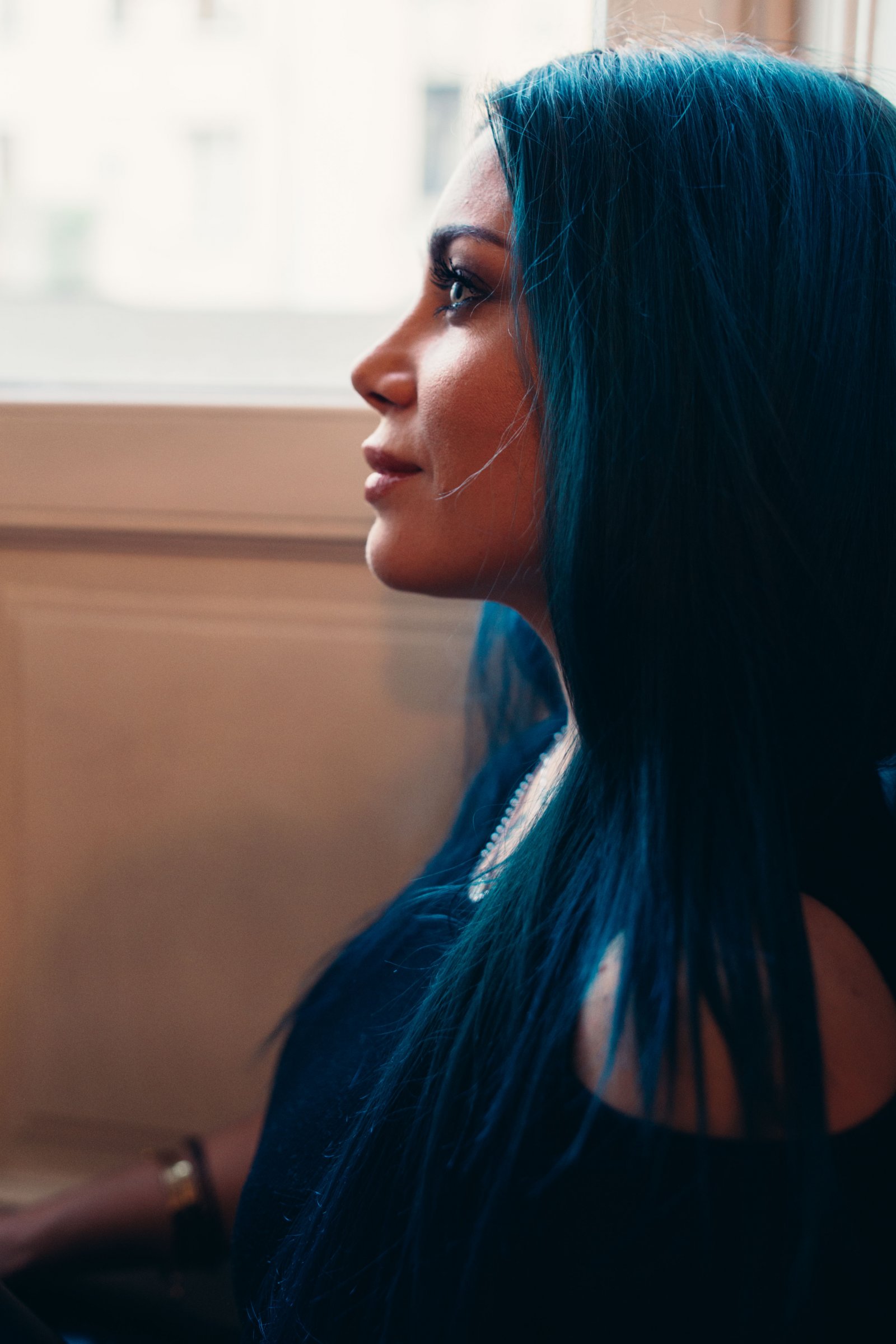 And the most beautiful thing is that it was done a bit out of the blue, a look born out of rush in my complete madness (she laughs). I had sweaty hands, I remember that. I took Levante aback; she was so tired she didn't even fight back (she laughs). It was a risk and we took it. Lipmix Crimson is one of the most efficient products available and the thing that I found most funny (and surprised me as well) was the reaction out there.
Sometimes, women are scared of daring; I know that because I worked in retail for a long time. Doing this look felt almost like I was kind of encouraging all of them.
FAVOURITE MAKEUP: I love the anti-age makeup and I adore to do makeup on a mature skin.
To work on a 16-year old girl is way easier but the outcome is less satisfactory. To do the makeup for a woman, with her imperfections, that has looked at herself in a certain way for a long time is not easy. Anyway, you break some sort of routine. If you think about it, what we MUAs do is something of great responsibility: we decide what face women have to wear. They trust us, and it's beautiful but also a responsibility. I like to watch normal women, on the street, learn from them, even from their mistakes: for me, that's an inspiration.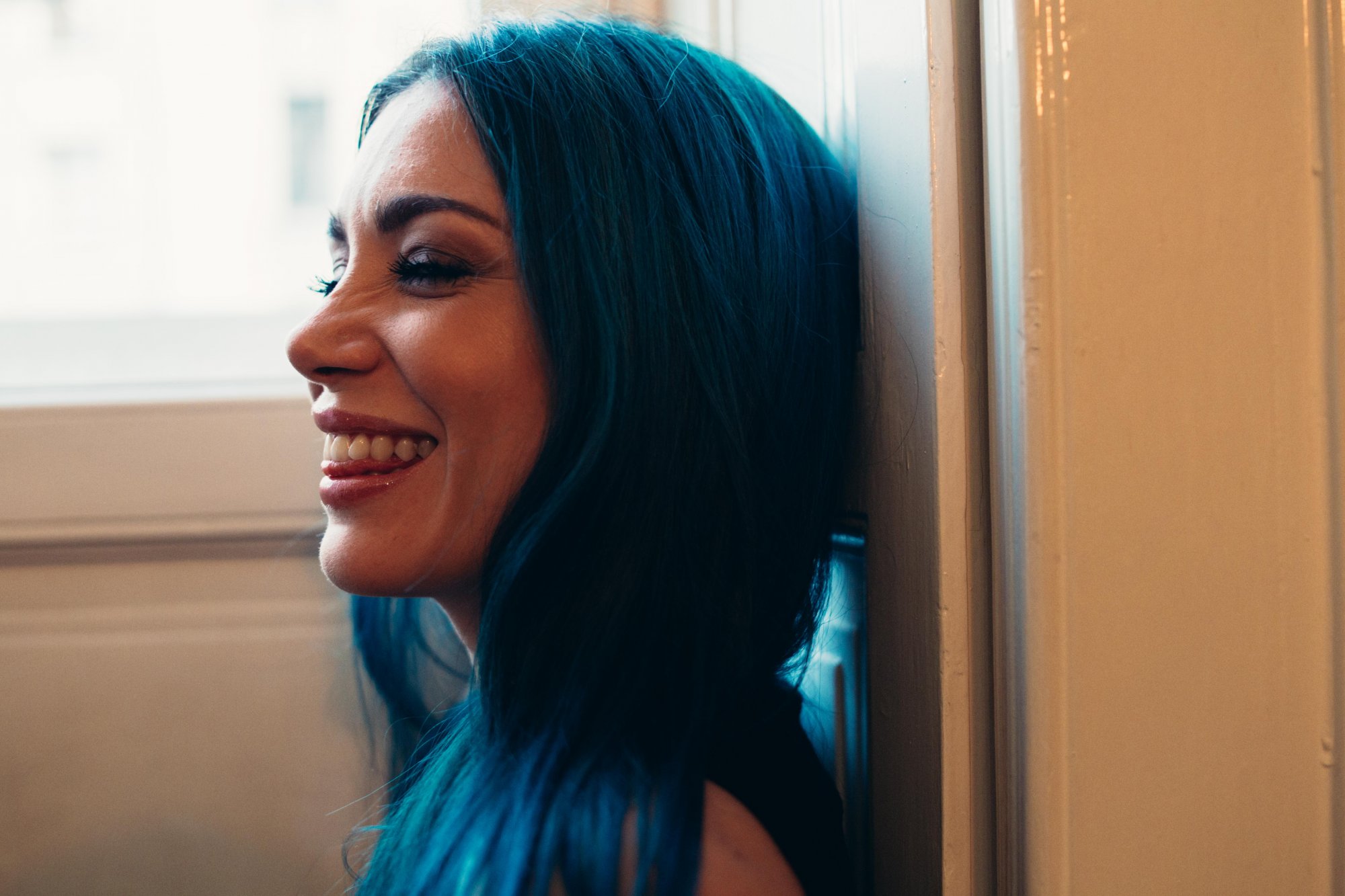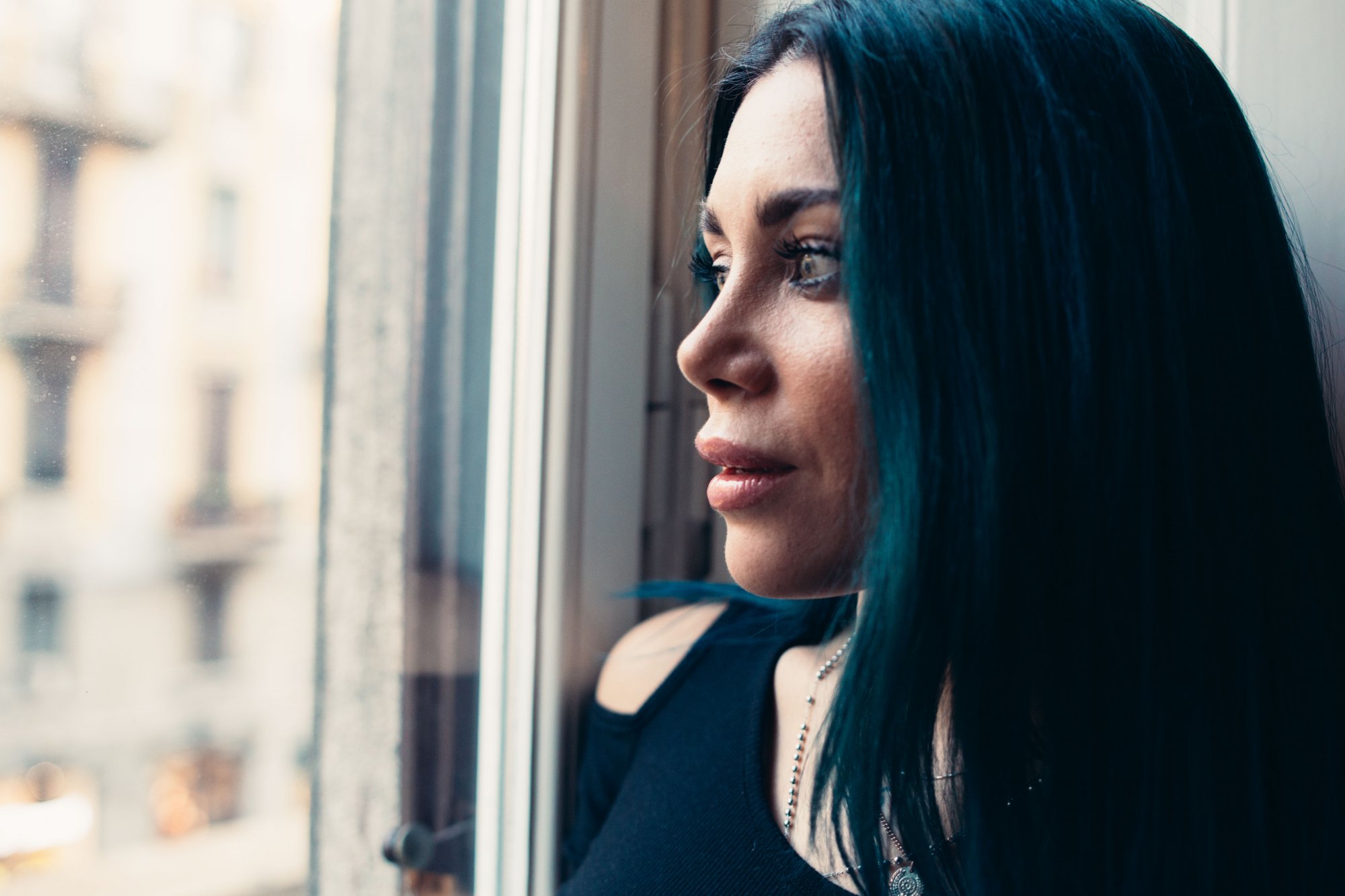 THREE PRODUCTS YOU'LL BRING ON A DESERT ISLAND: One high–coverage concealer, with SPF.
A lip balm, but it must be shiny, and bronzer. Think of it, I could do it without mascara (she laughs.)
DREAM PROJECT: apart from a small bar in Santo Domingo? (she laughs). No, really, I'd like to see a little bit more of meritocracy, both in the makeup industry and in general. I'm not saying that it never happens, but I'd like to see a more genuine approach in such an artistic world. Mind me, every industry has its hierarchy and its pecking order. But I also think that, when we're making something, it's important to give value to the person that creates it. I often work with new and aspiring make up artists and what I see the most is so much competition – but not the good kind.
I'd love to see that individuality is enhanced and, at the same time, to see recognized the value of a team working together. I'd wish for less titles, less names, just the really important ones.
As for me, I'd love to keep on cheering all those girls that believe in this dream we share and that keep working on it.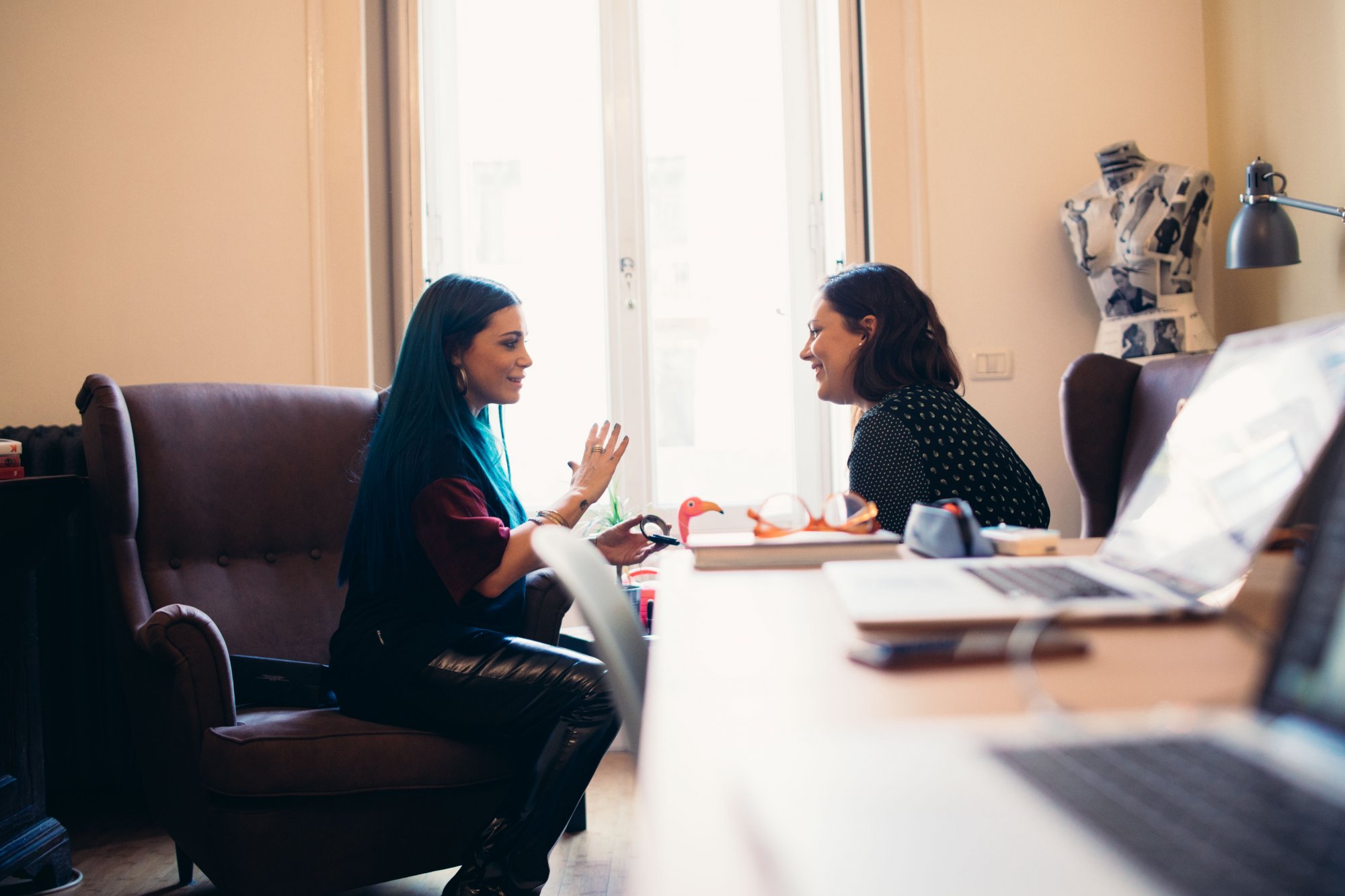 Instagram: @chantal_ciaffardini
YouTube Channel: Chantal Ciaffardini
WebSite: www.chantalciaffardini.com