Director. Writer. Fashion lover. But also a true champion of a beautiful skin, glowing makeup and a long list of products that are a must-try. We met Amalie Gassmann in New York where we asked her all her secrets for having her naturally radiant skin, the must-haves for her everyday makeup which is always minimal yet super glowy and the tricks she learned over the years on set. Now she has taken over the set, directing films with her signature style.
Discover with us all Amalie's favorite beauty products and her go-to makeup (if you are a lover of radiant skin, cream products and eyeliner). And let's not forget a good skincare, once again signed by Amalie Gassmann.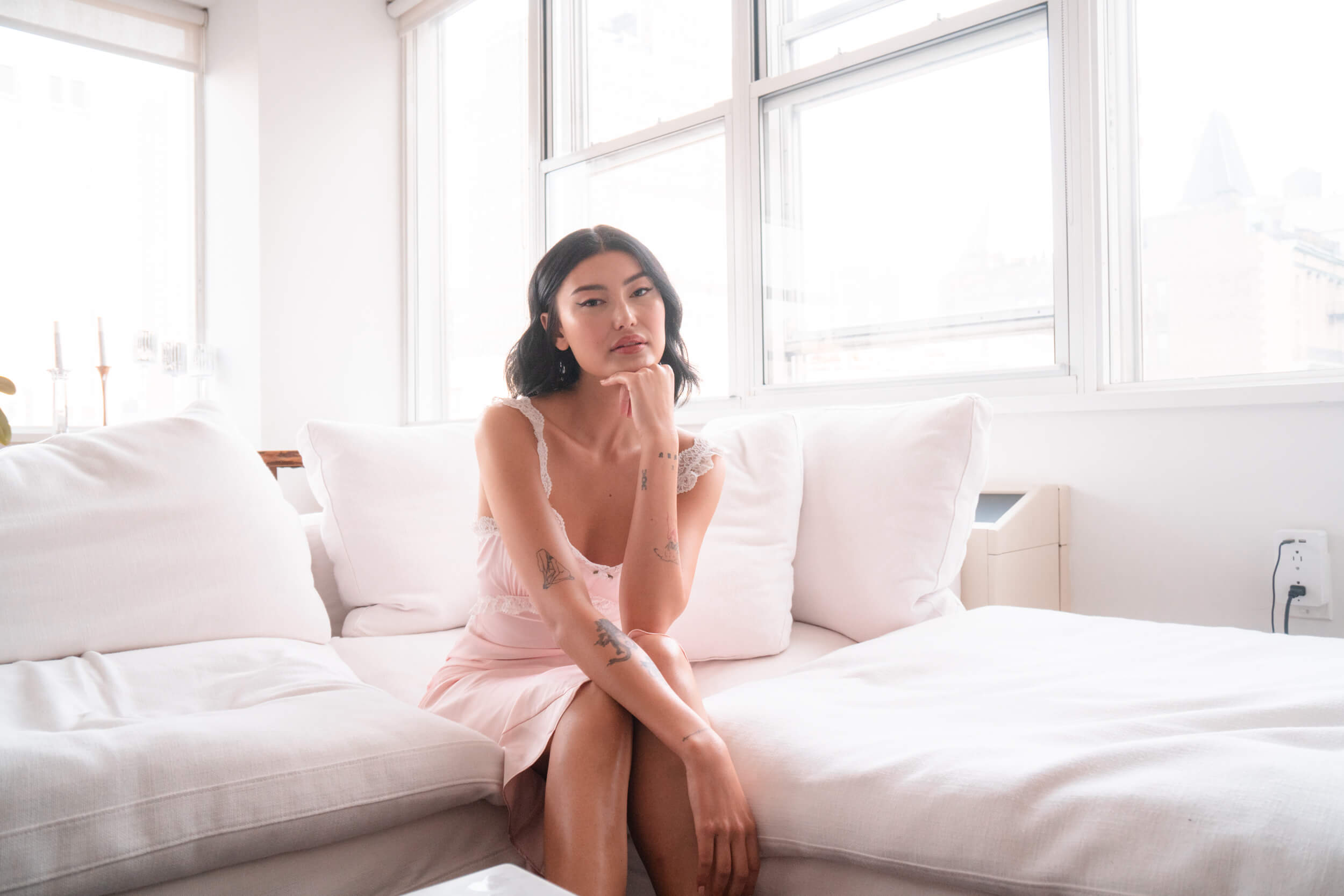 What is your earliest beauty memory?
My mother has always been very conscious about taking care of her skin — so very early on, probably around 11 years old, she introduced me to Clarins. I started using their cleanser, tone, and moisturizer which are very clean and natural products.
Back in high school I had the same makeup routine for about two years. I did a black smoky using an eye pencil, and never put any makeup on my face. I slowly got into eyeliner, mascara, and blush — which eventually got incorporated into my makeup routine today.
What's the first thing you do when you wake up? And the last one when you go to bed?
When I have some extra time in the morning, I always use a face mask. Currently, my favorite brand is Garnier. If I'm in a rush, I just quickly put on an under-eye mask, while using my jade roller from the freezer to massage my face while having coffee. I'll then put on my lenses and use Kiehl's Ultra Facial Cleanser, followed by a moisturizing cream from Drunk Elephant, and finally topped off with my friends beauty line — Cult of Treehouse's serum.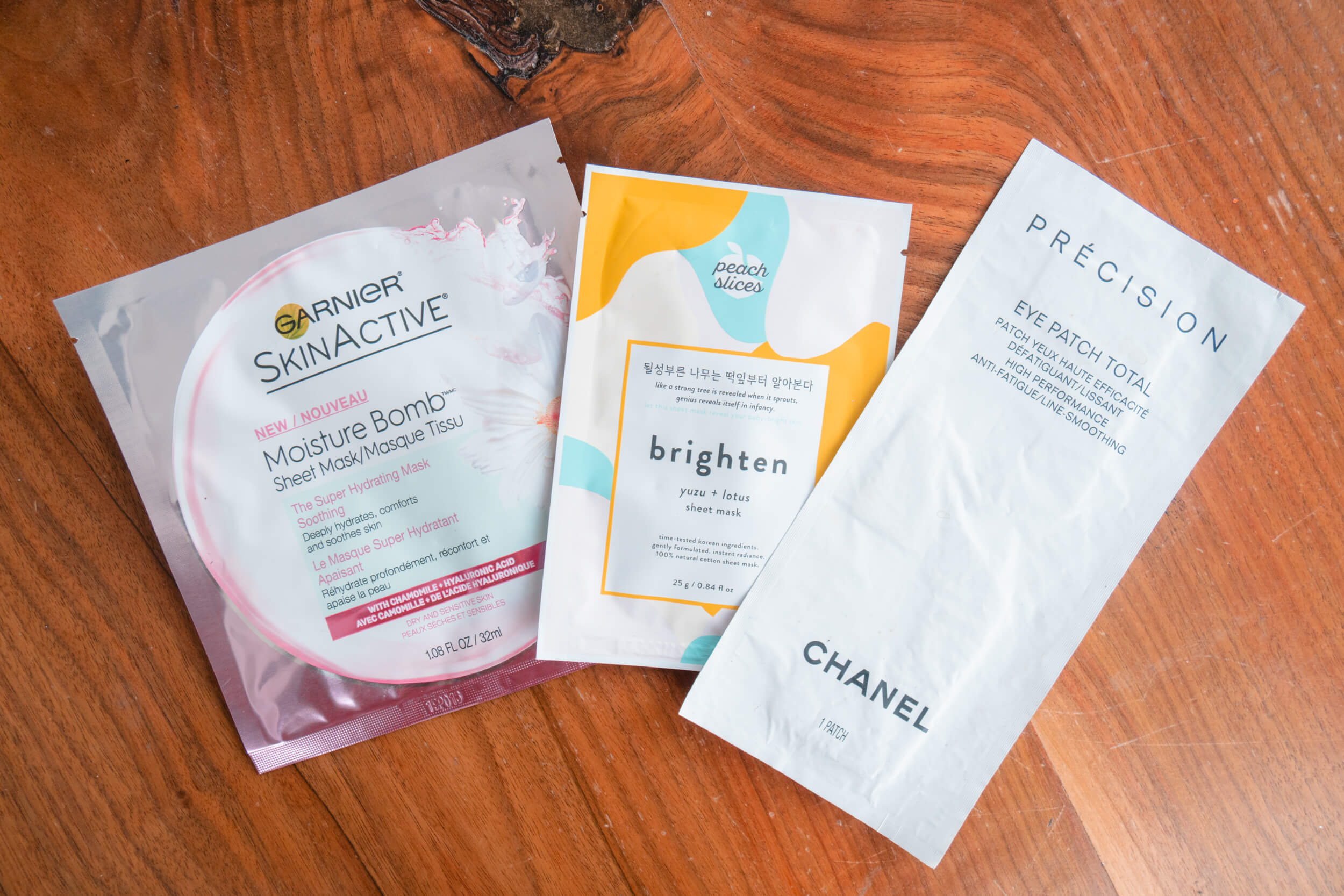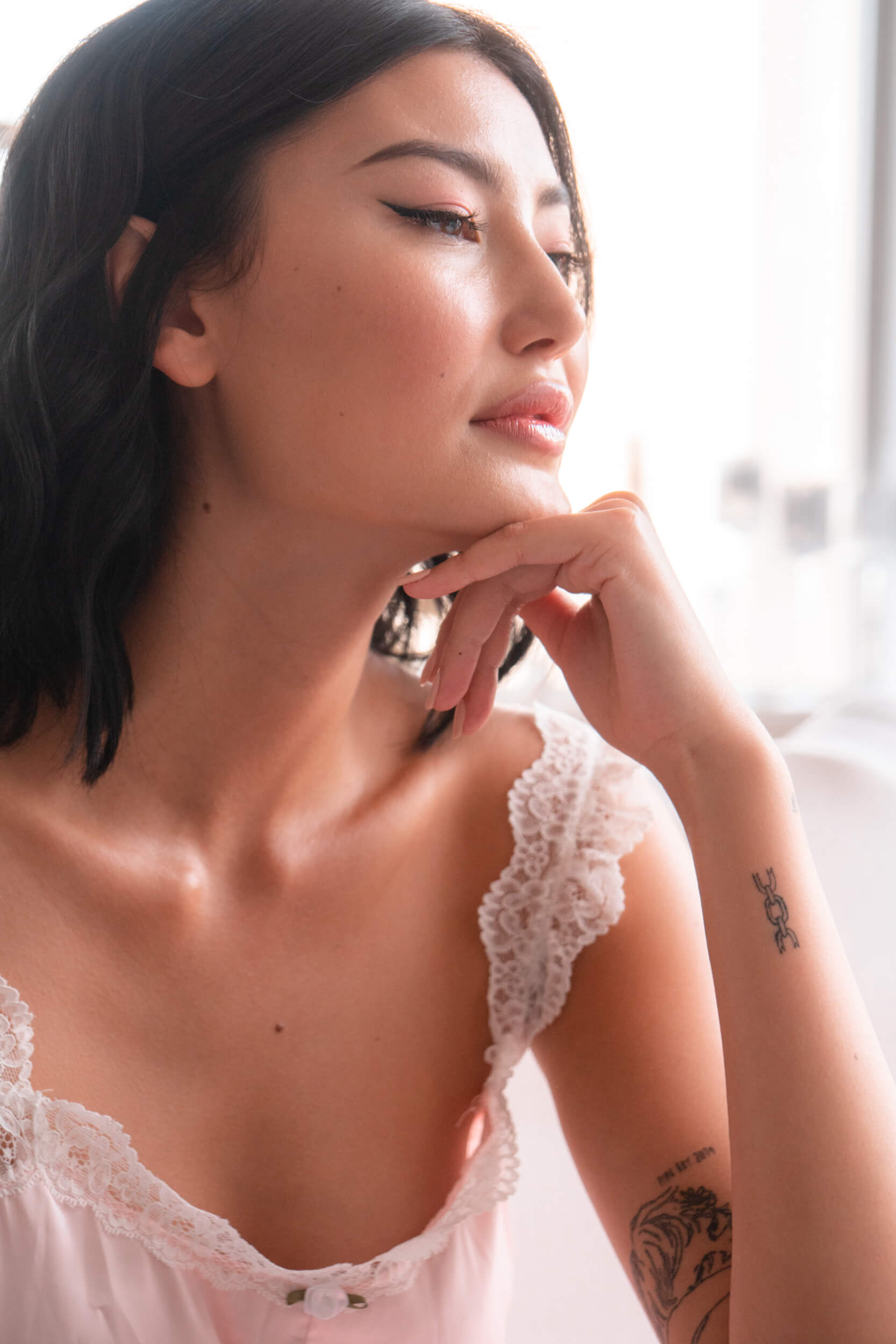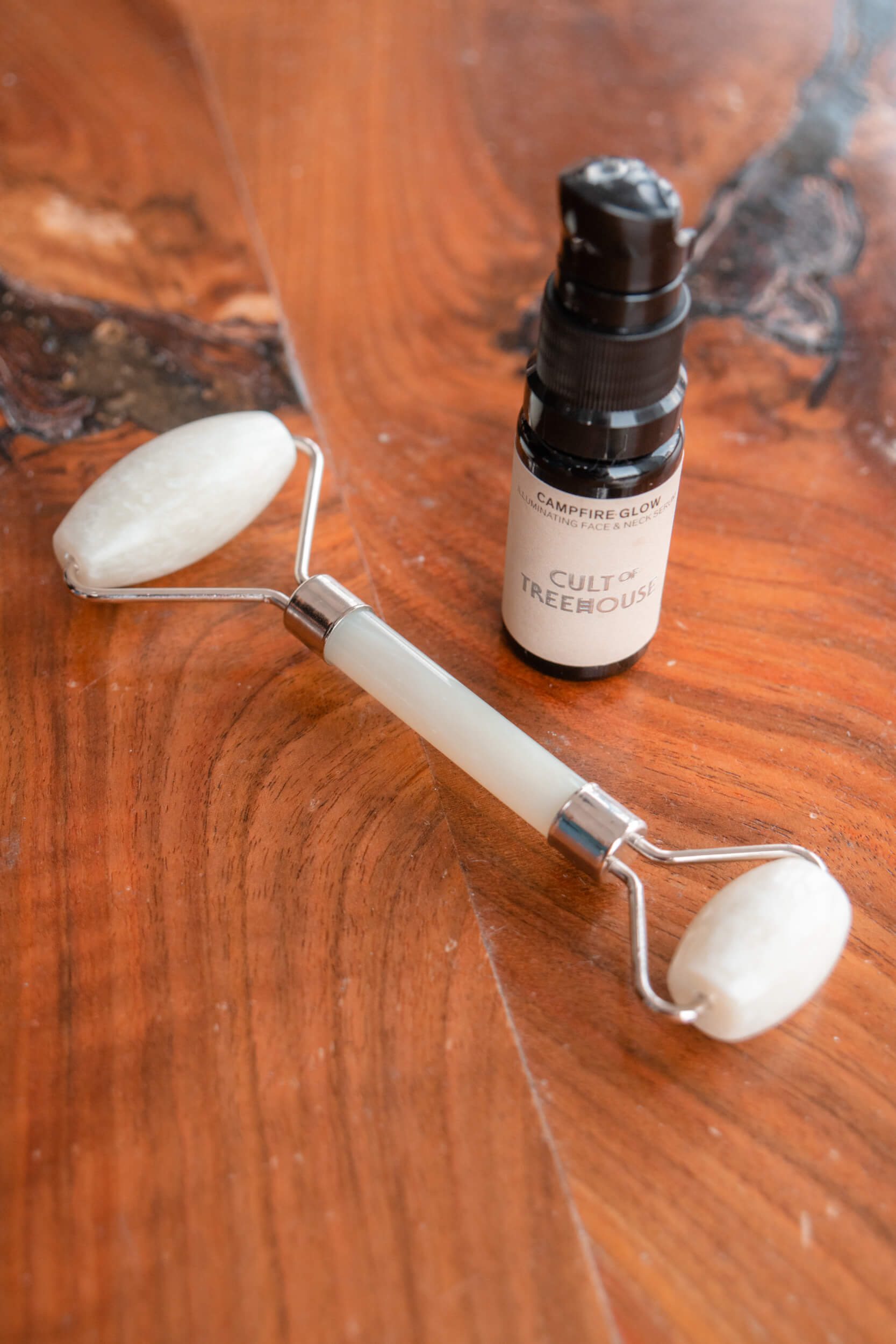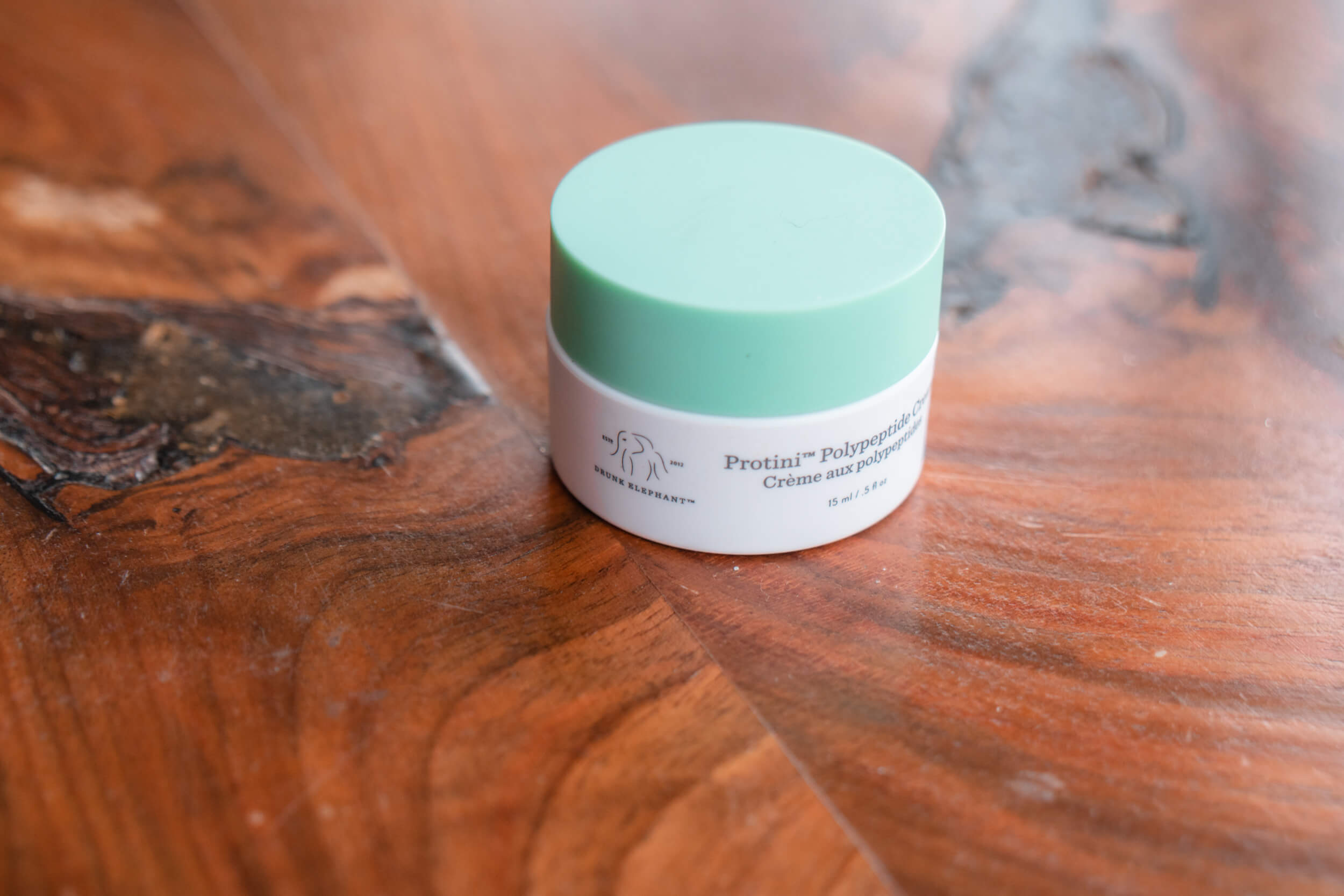 Before I go to bed, I always remove my makeup with Neutrogena's night calming towels and follow up with a final round of Drunk Elephant's moisturizer and Cult of Treehouse's serum. I am often too exhausted to do anything too intense!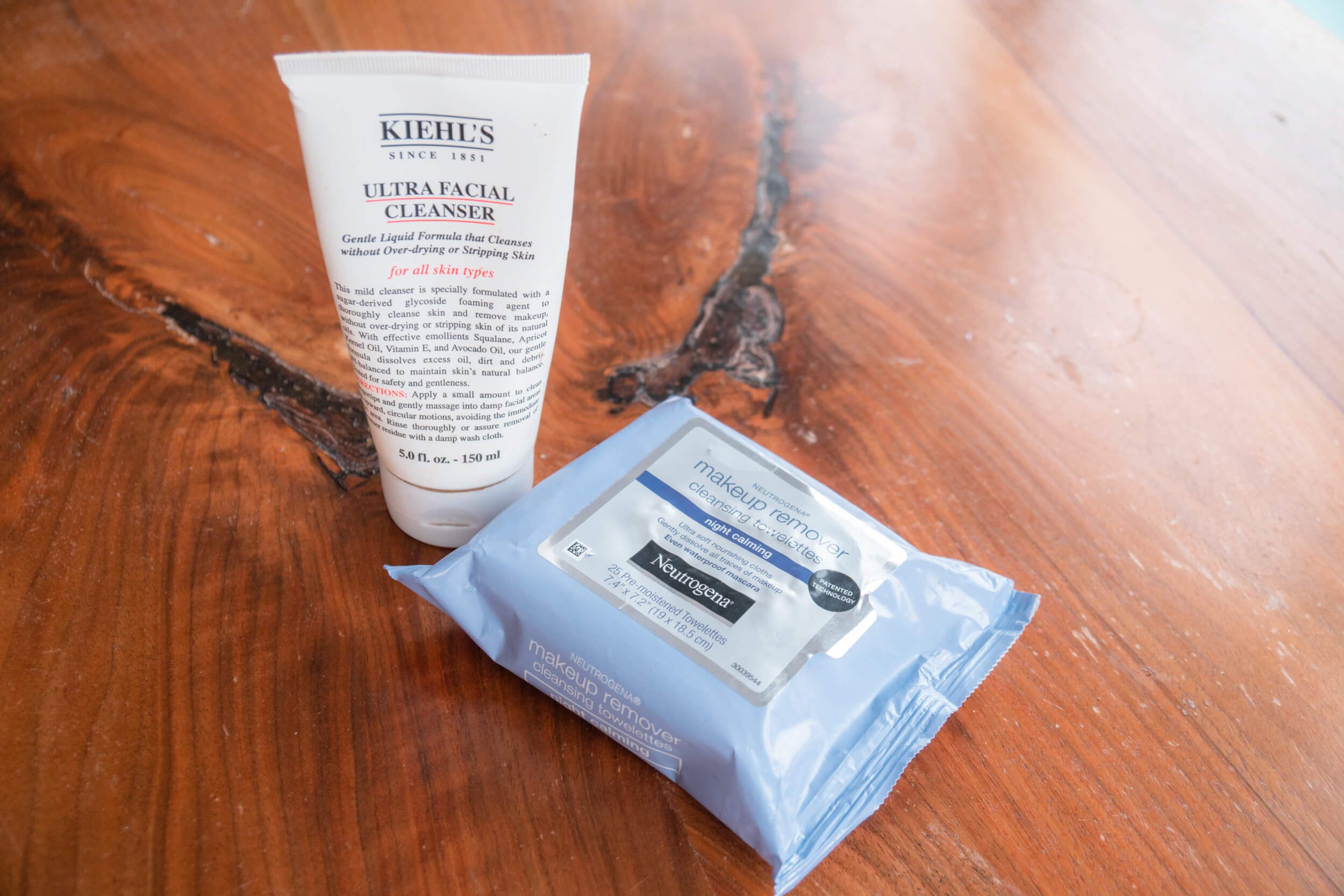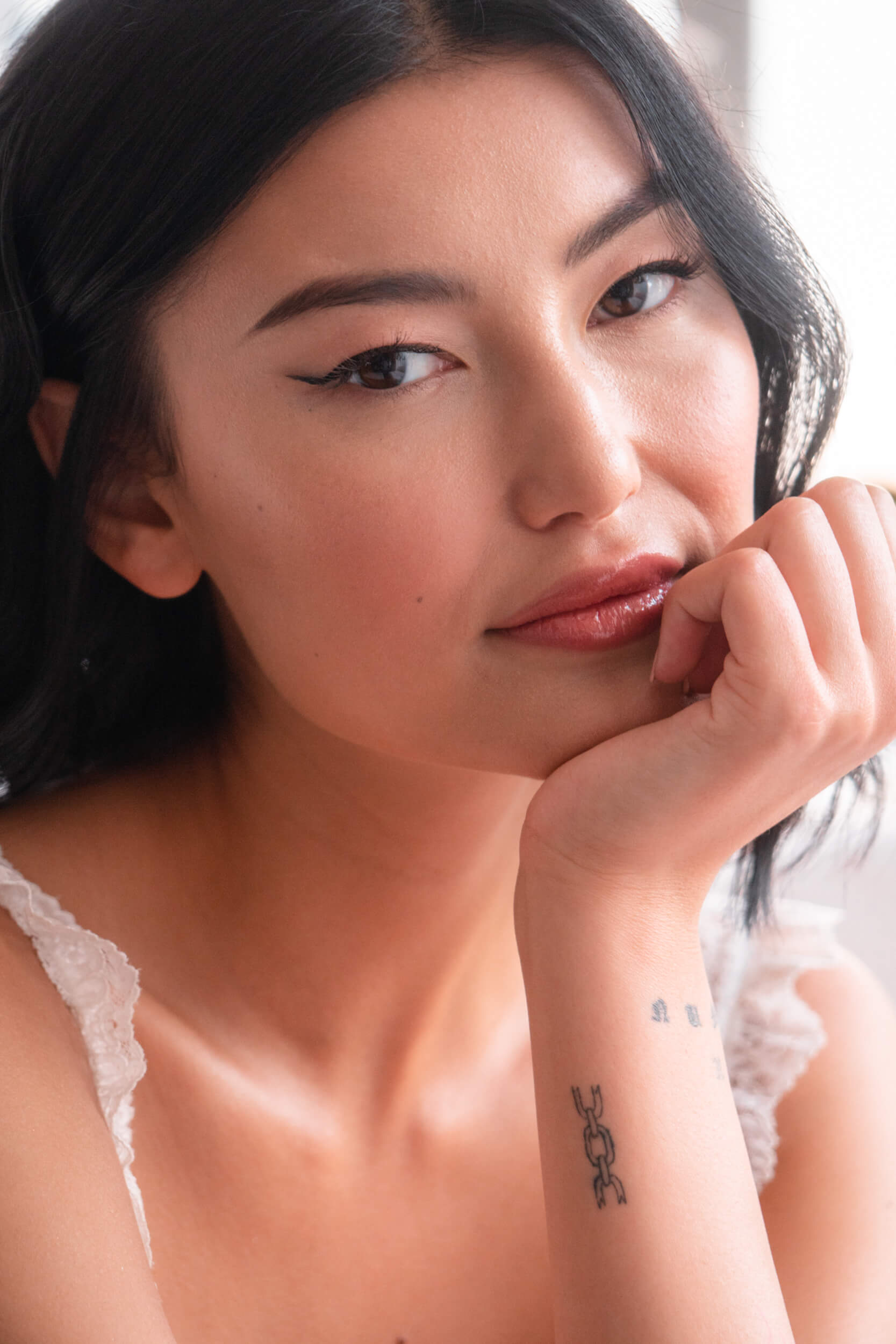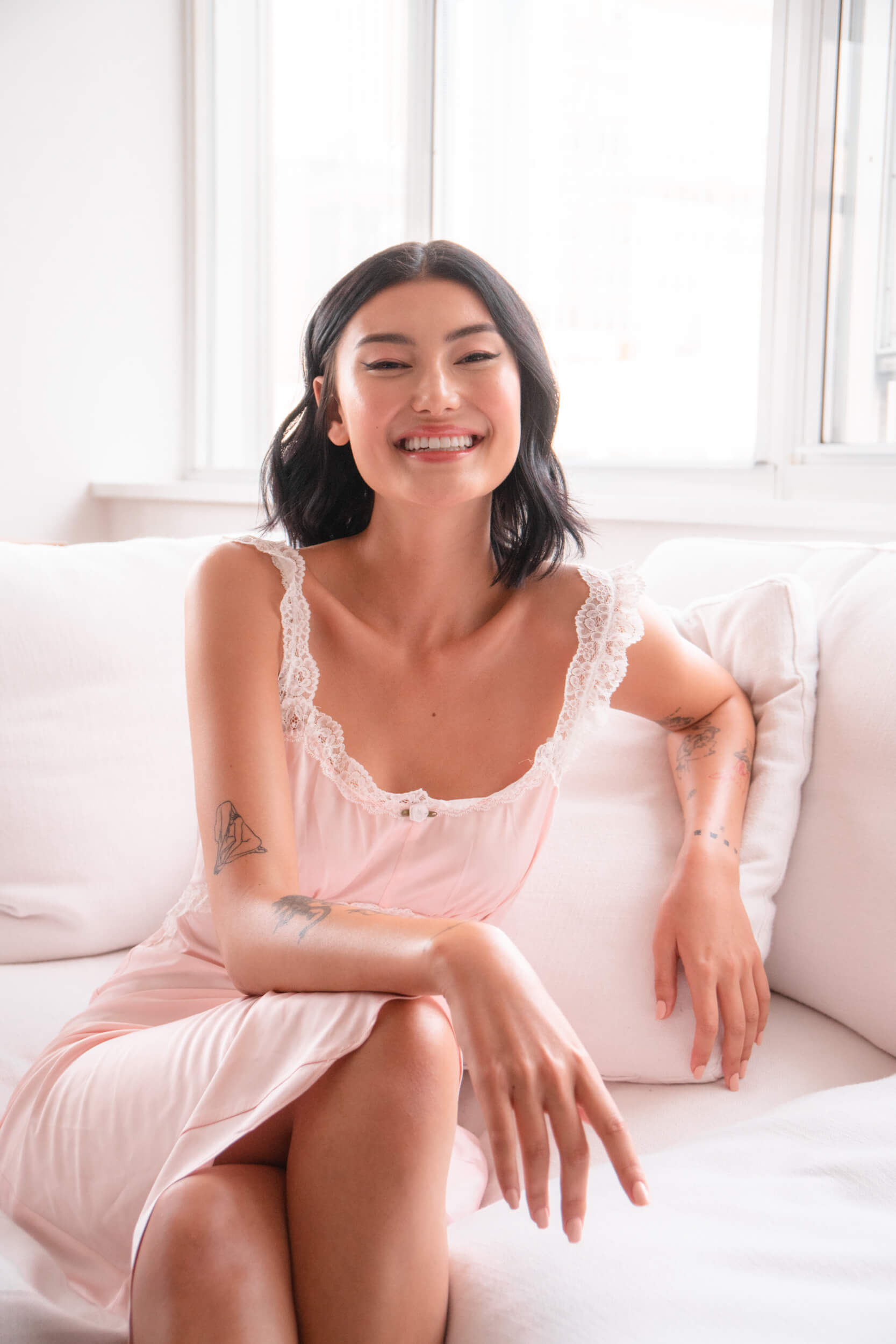 "I always use a face mask."
What's the ingredient you look for the most in your products?
I look for very clean ingredients, nothing too artificial. I like oils and freshly scented products.
Being very often on set with makeup artists and hairstylists, is there any beauty secret you can spill out to us? 
Makeup artists very often start my routine with eye patches, then take off any remaining makeup with Bioderma solution. They'll then moisturize my skin with the Embryolisse creme, leaving my skin with a dewy feel before they apply my makeup.
As for hair, it's often best to not come in with freshly washed hair since that typically makes it more difficult to style.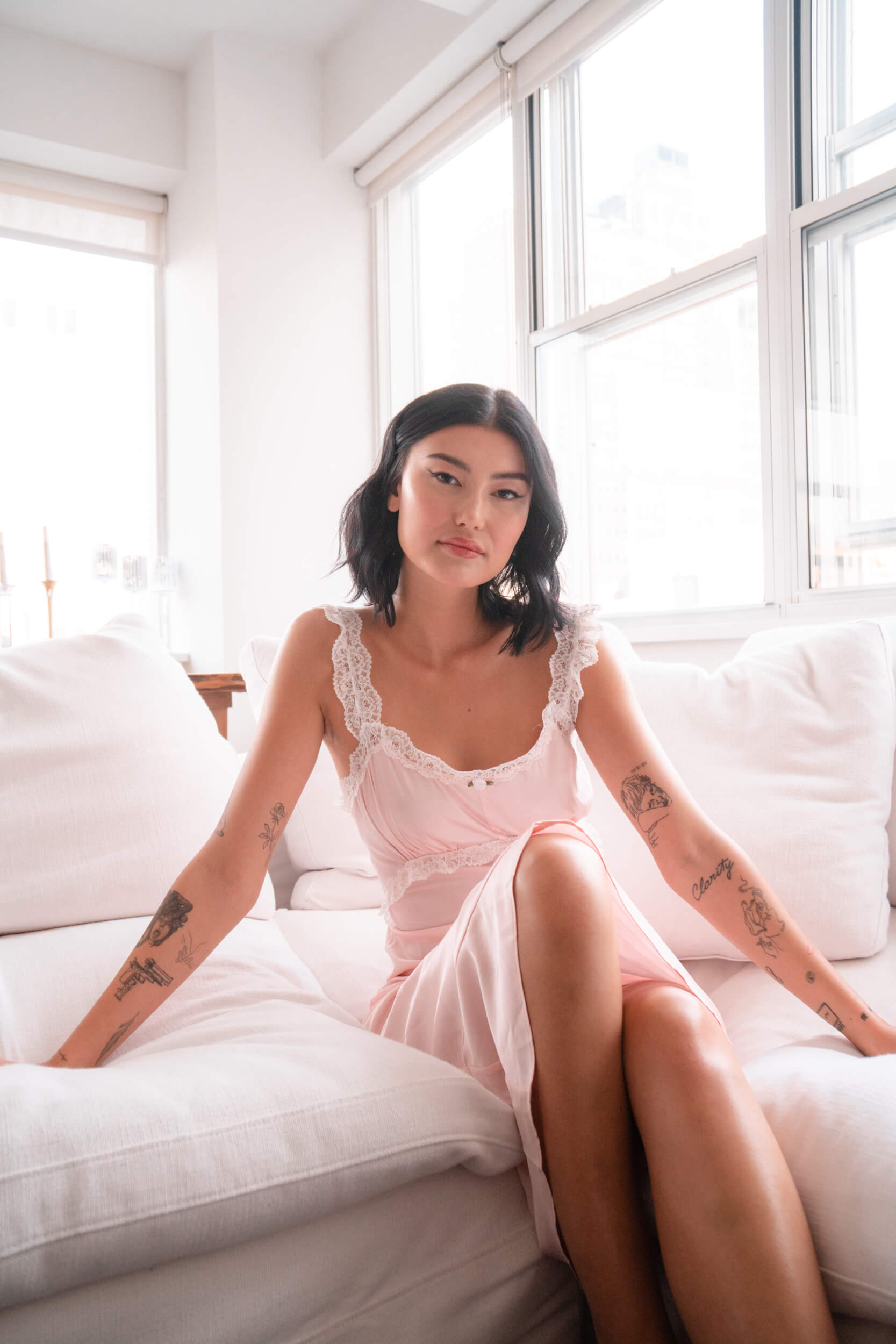 What is your favorite facial? 
In New York I go to Erase Spa. I love the Silk Peel service as it really exfoliates and moisturizes your skin. I also started getting Forma treatments which stimulates collagen and helps lift the face — amazing results!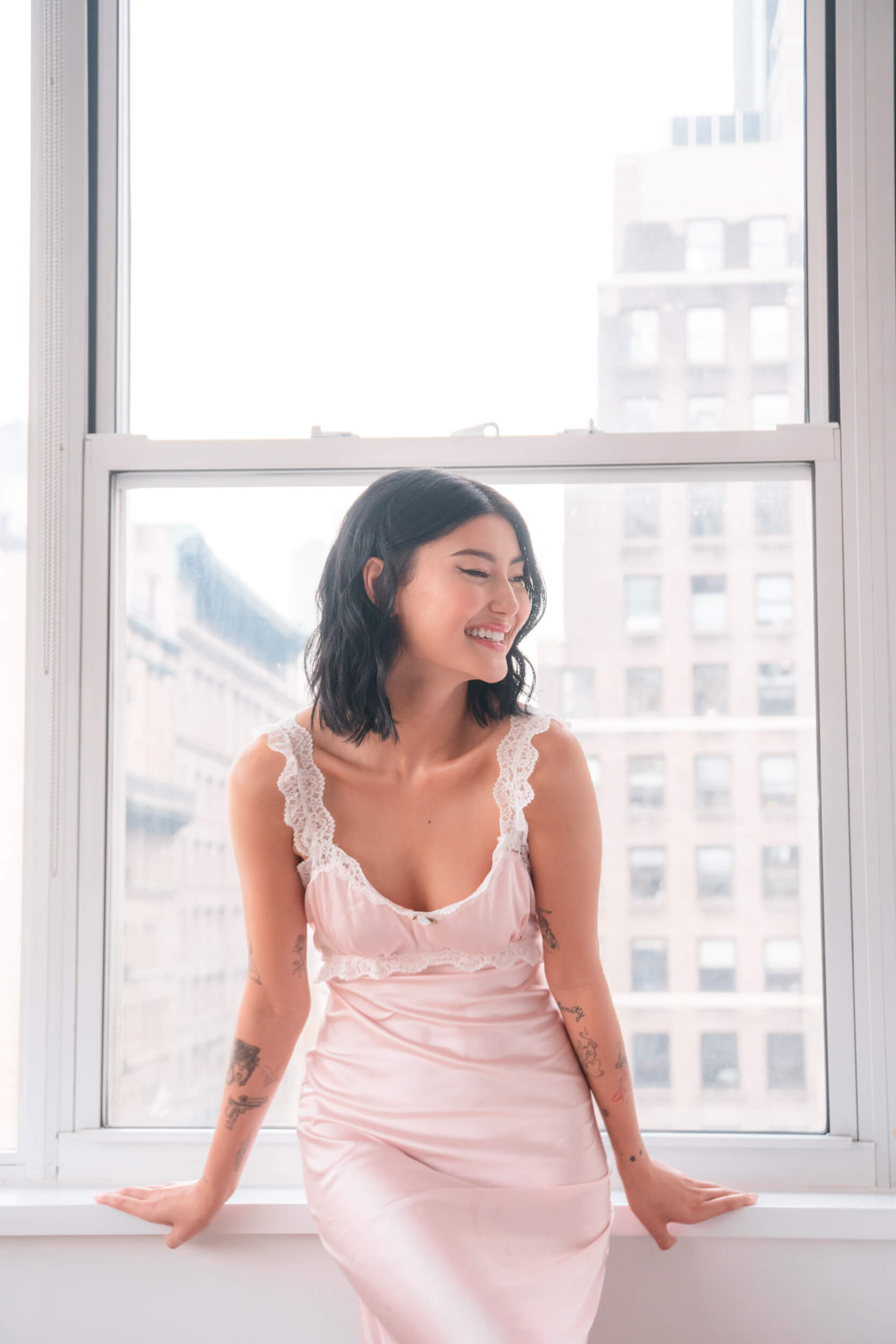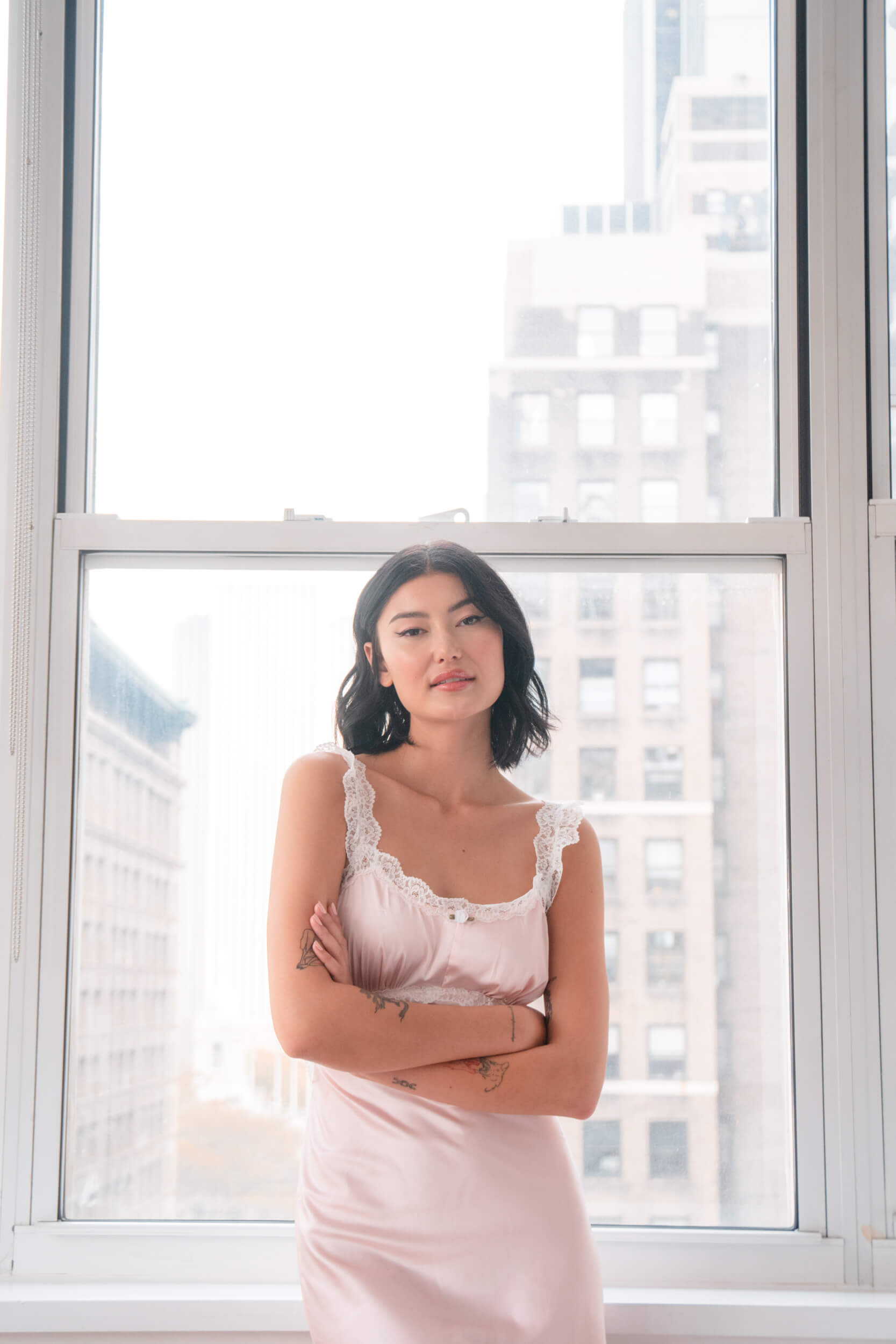 What means for you feeling comfortable in your own skin? 
Taking care of your body with exercise and clean eating. Working out really helps with my mental health and allows me to be away from my phone for an hour and blow off some steam. Taking time for myself, getting my nails done, get a blow out once in a while, reading a good book, going to the movies…it's all about balance.
What it's in your makeup bag lately and what are your "holy grail products"? 
Some of my core products are my Armani foundation, Nars concealer, Benefit bronzer, mascara and brow pencil, Mac blush and highlighter, and Philip Lim eyeliner. A good lip liner and my Fenty lip gloss are always in my purse! I've also currently been obsessed with the Tower blush and all the Play products from Glossier — like their highlighter and gel eye glitter.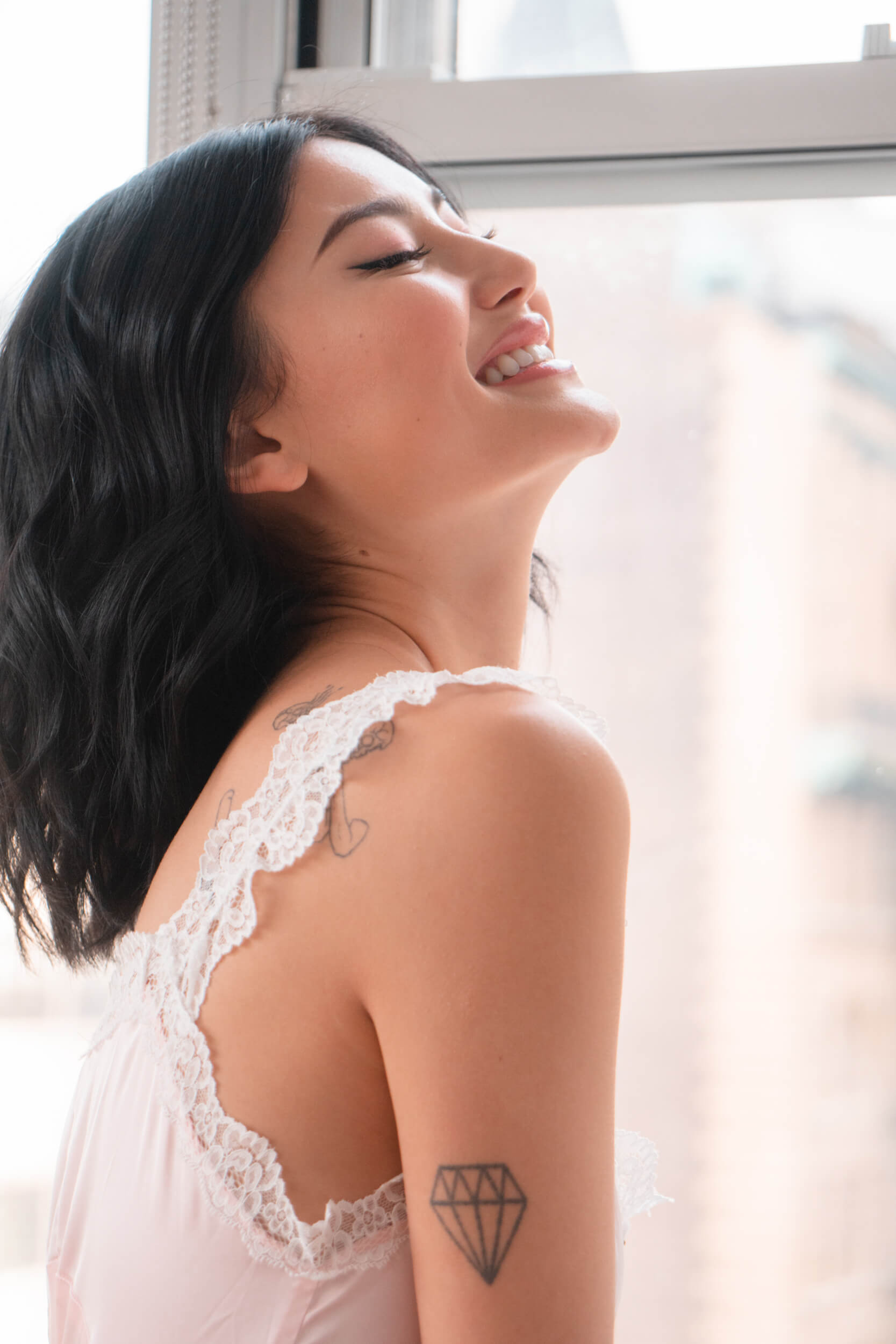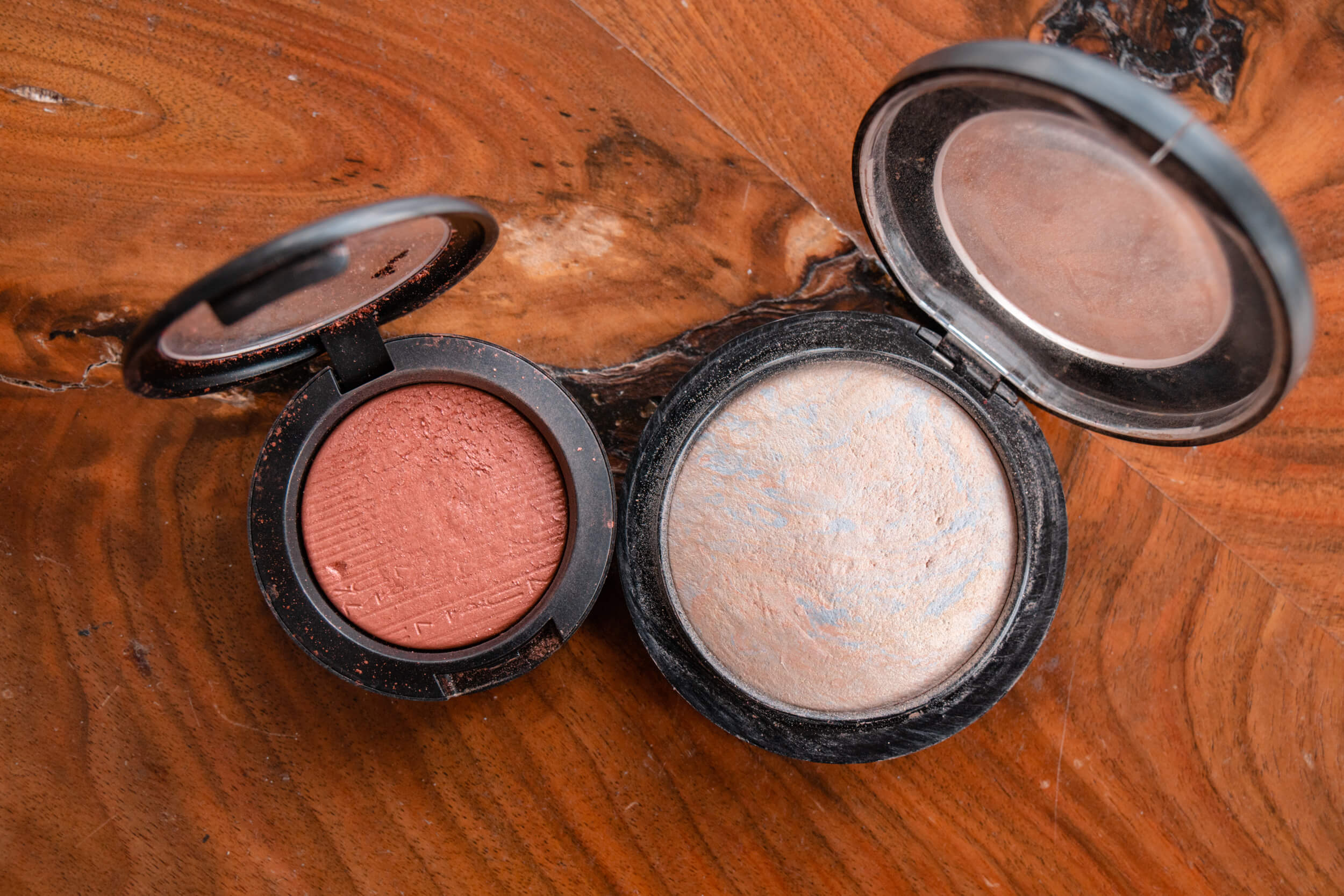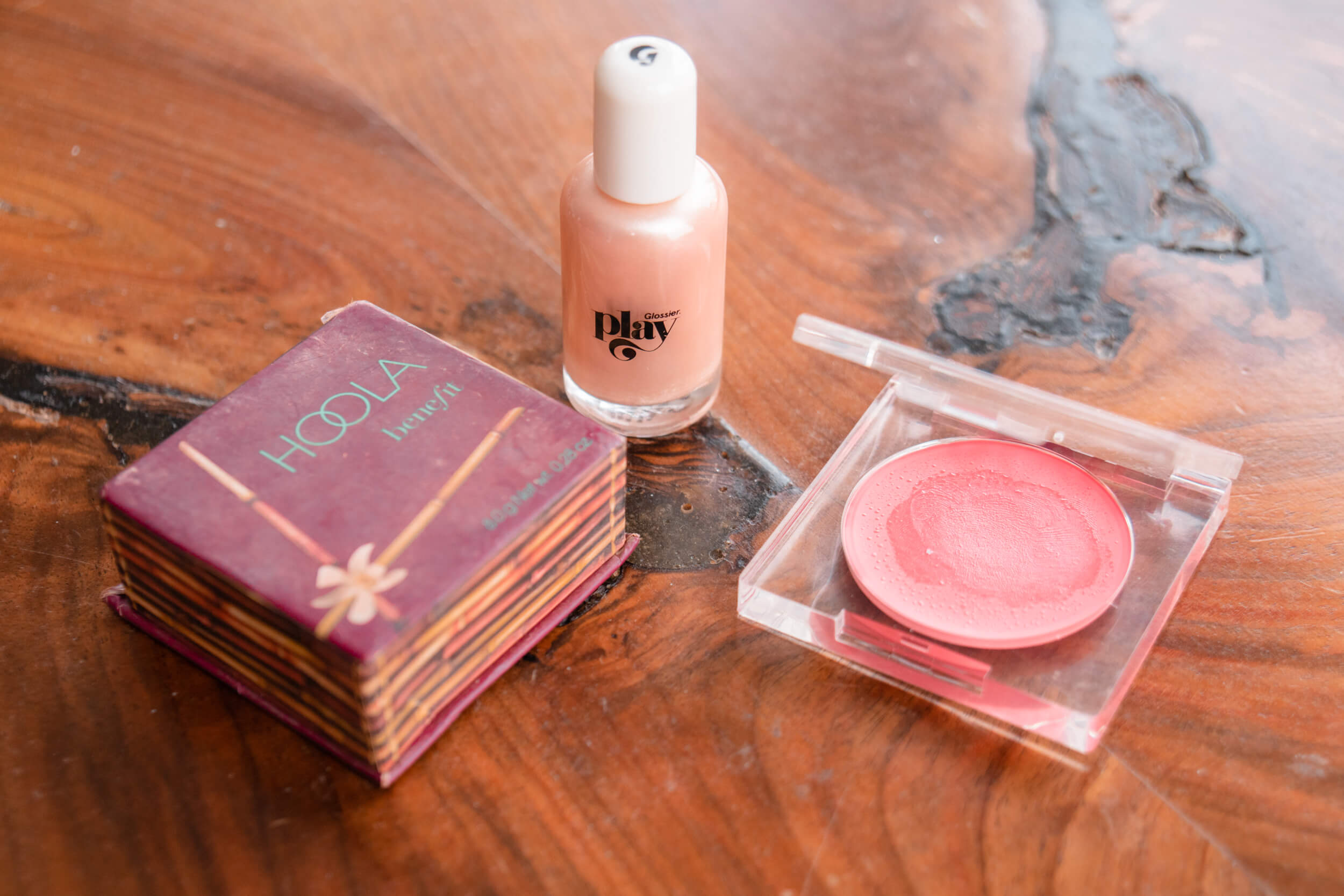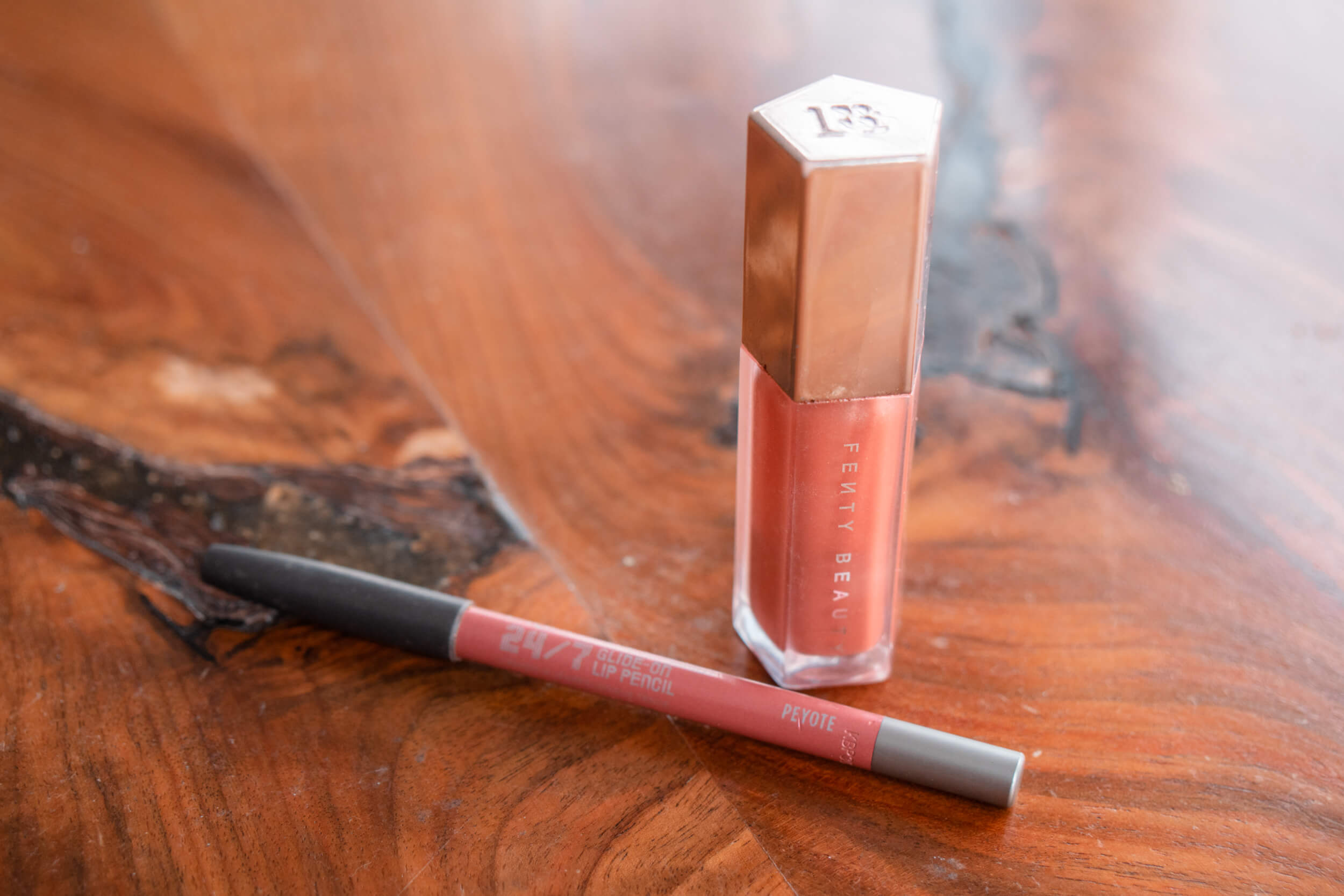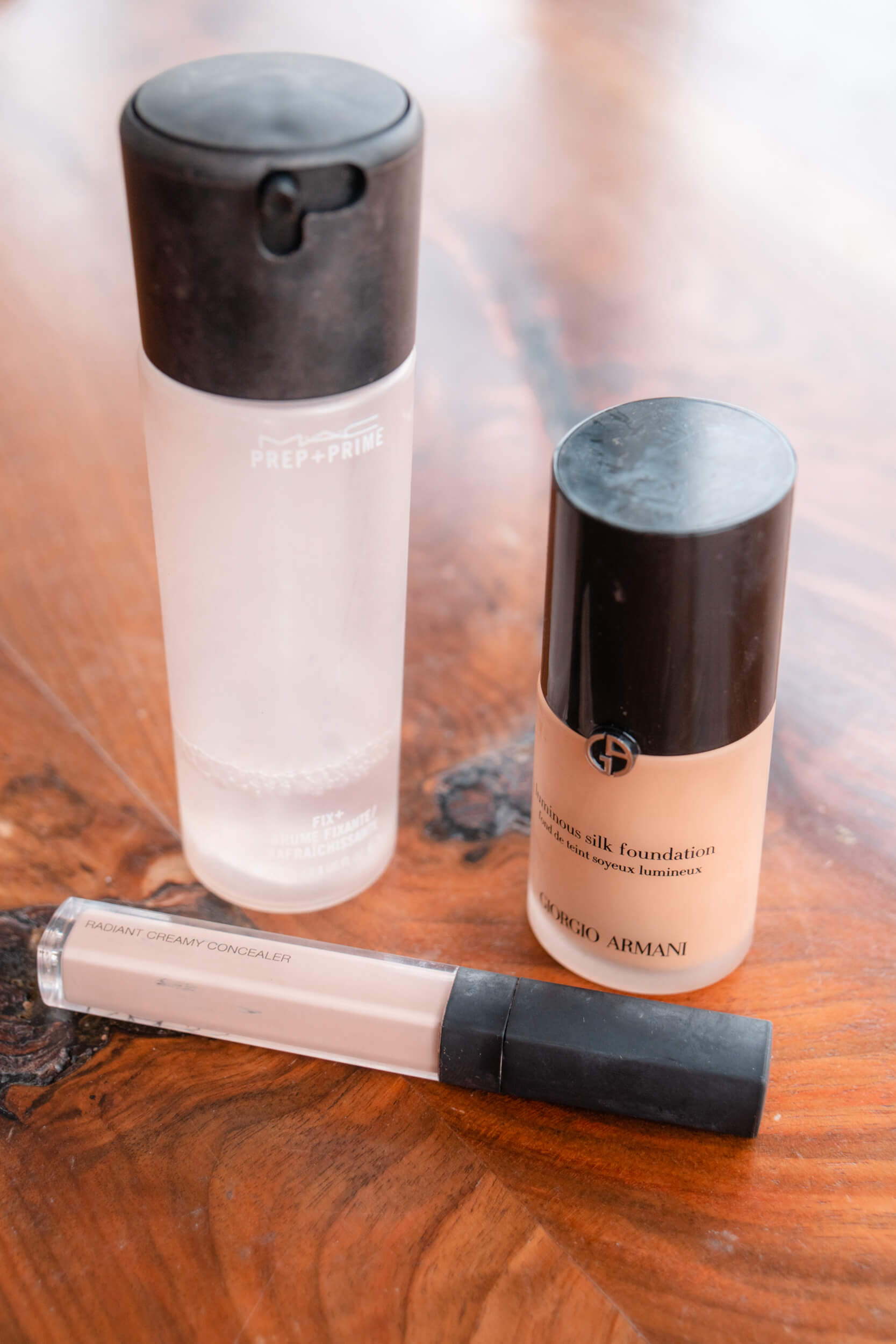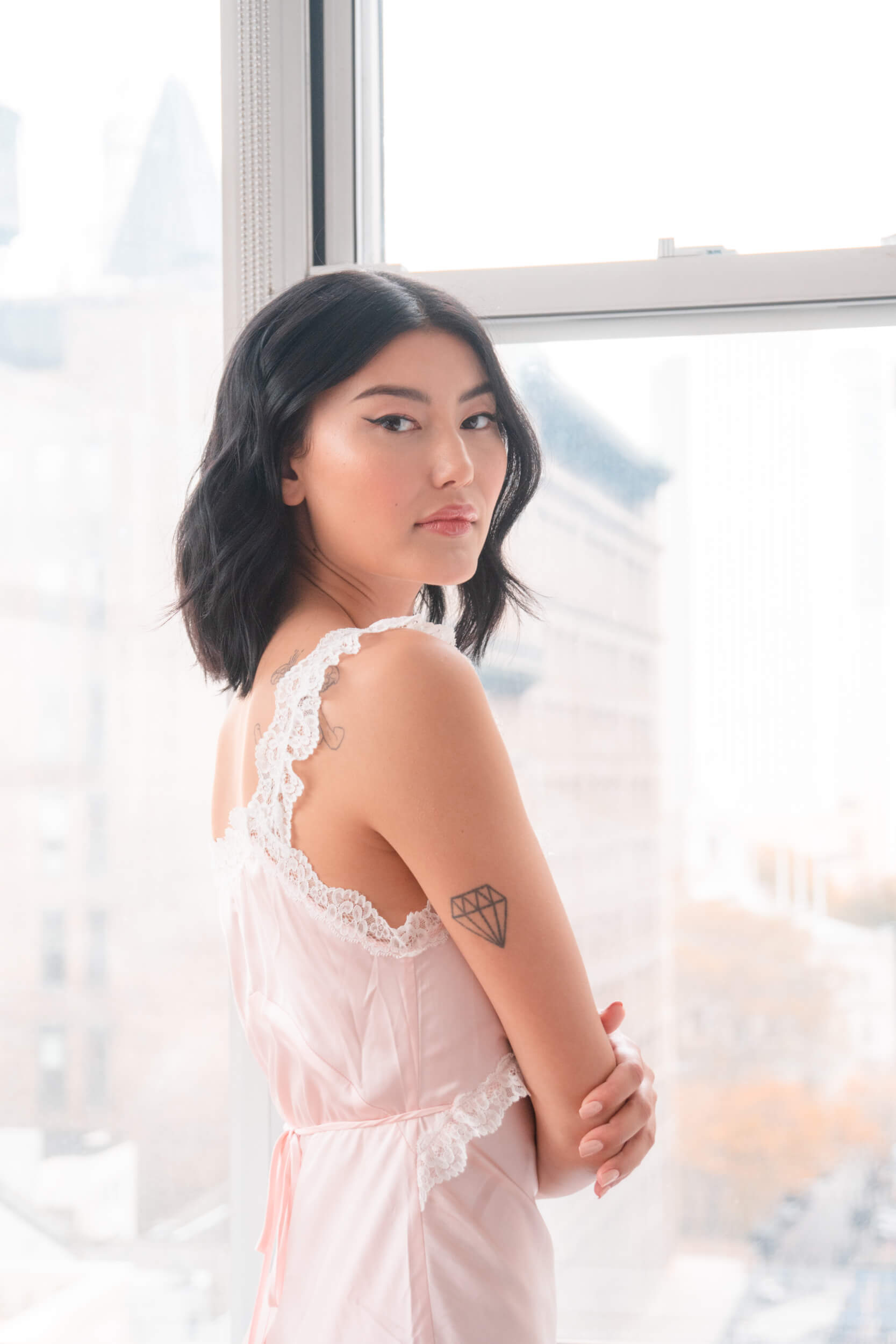 "I've also currently been obsessed with the Tower blush and all the Play products from Glossier."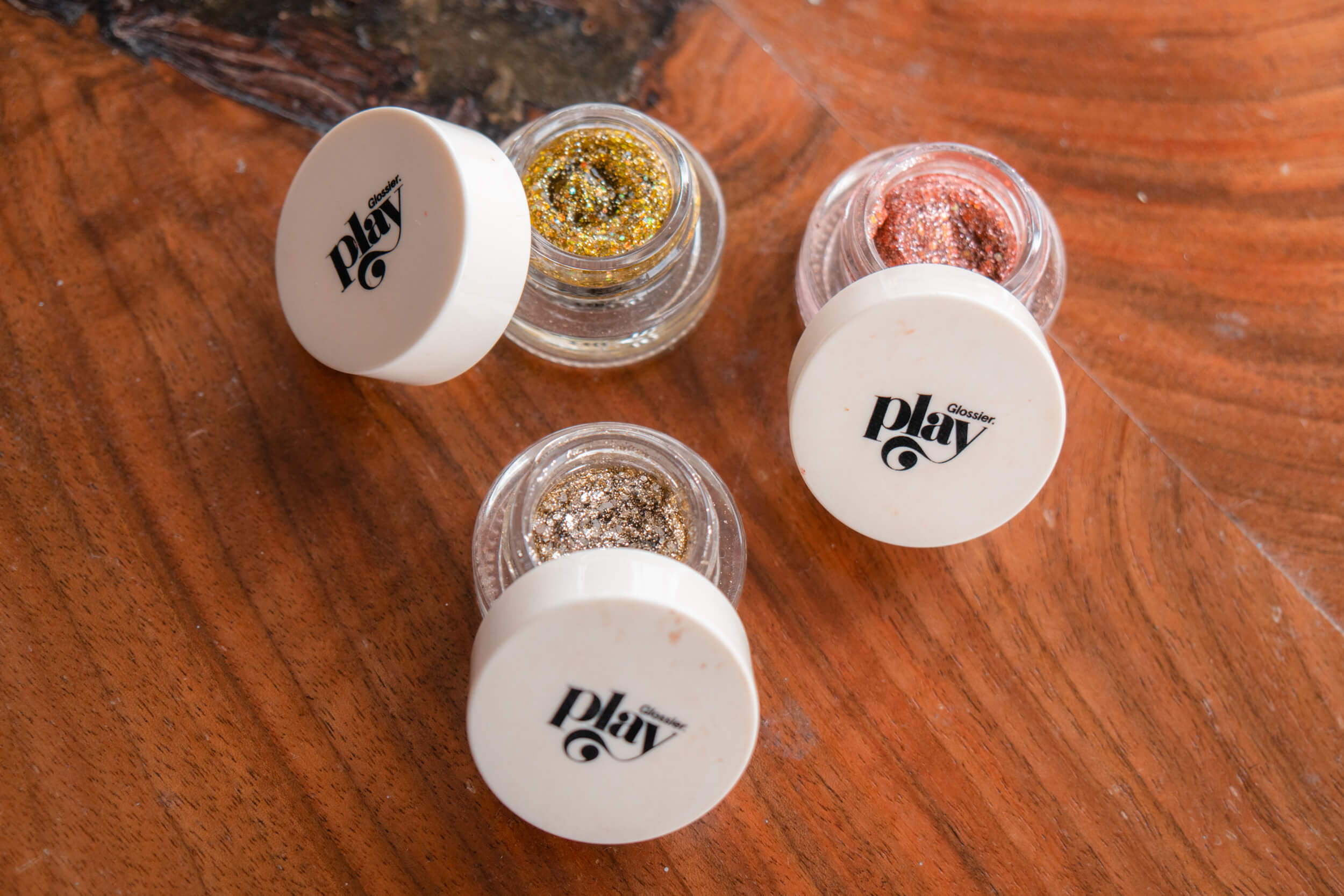 What's the book on your nightstand?
I just finished "Motel Chronicles" by Sam Shepard which I highly recommend. For my flight to New York, I started reading a memoir by J.D Vance called "Hillbilly Elegy" which I am liking so far!
What makes you laugh?
My friends, a good TV show like "Barry," or stand-up comedy like Dave Chappelle or Alli Wong.
What's your go-to look? 
A natural dewy skin, bronzer as eyeshadow, eyeliner, mascara and lip gloss!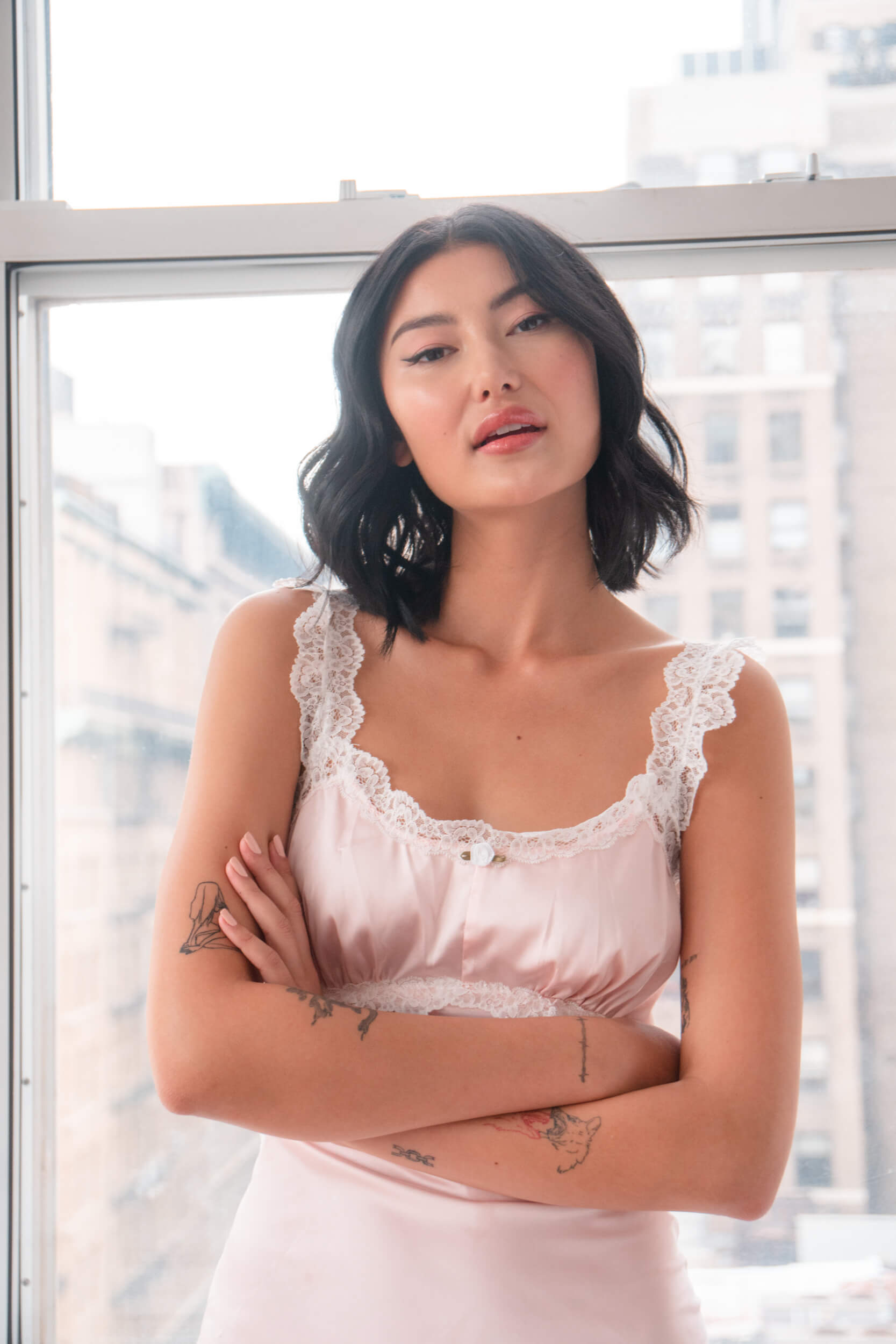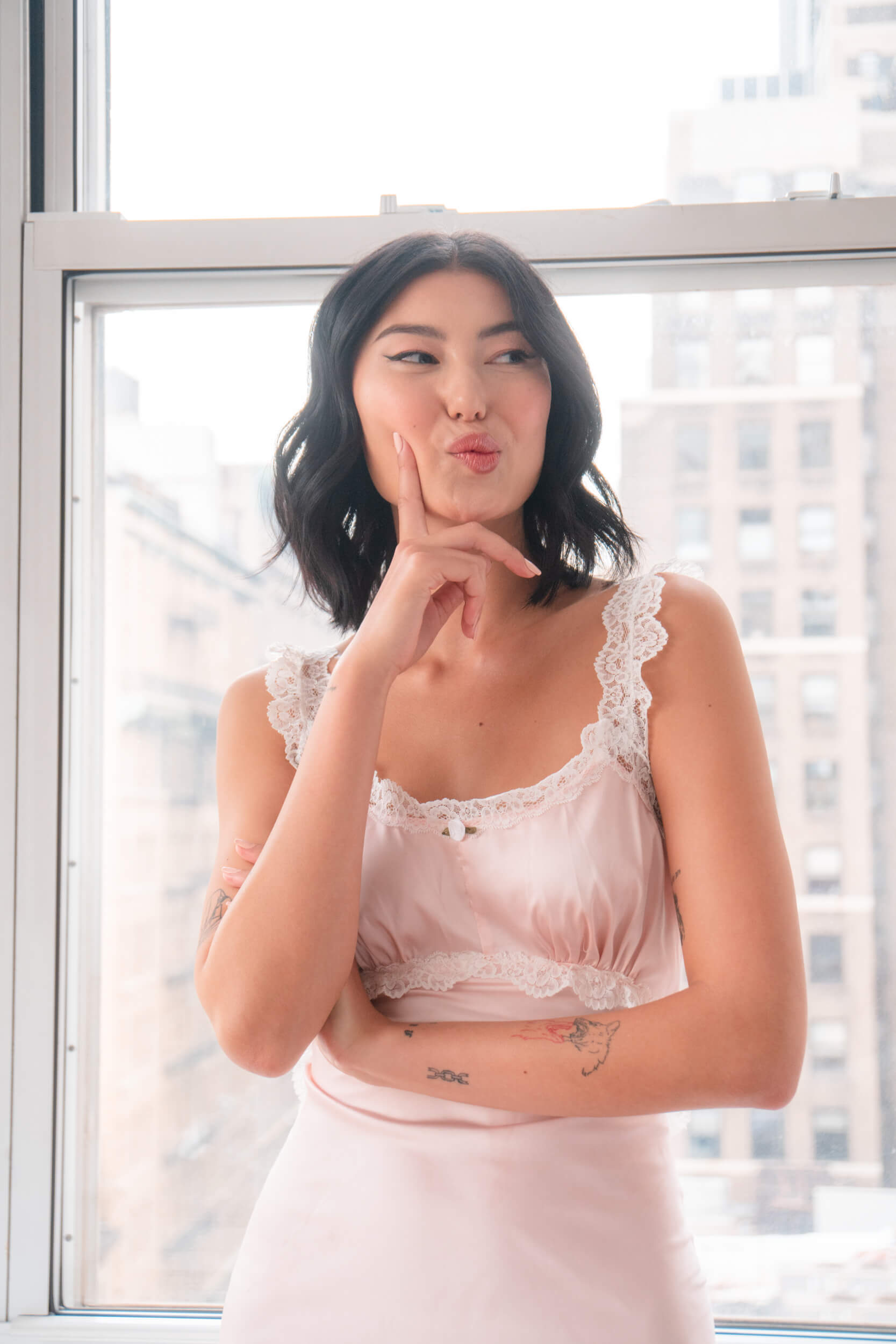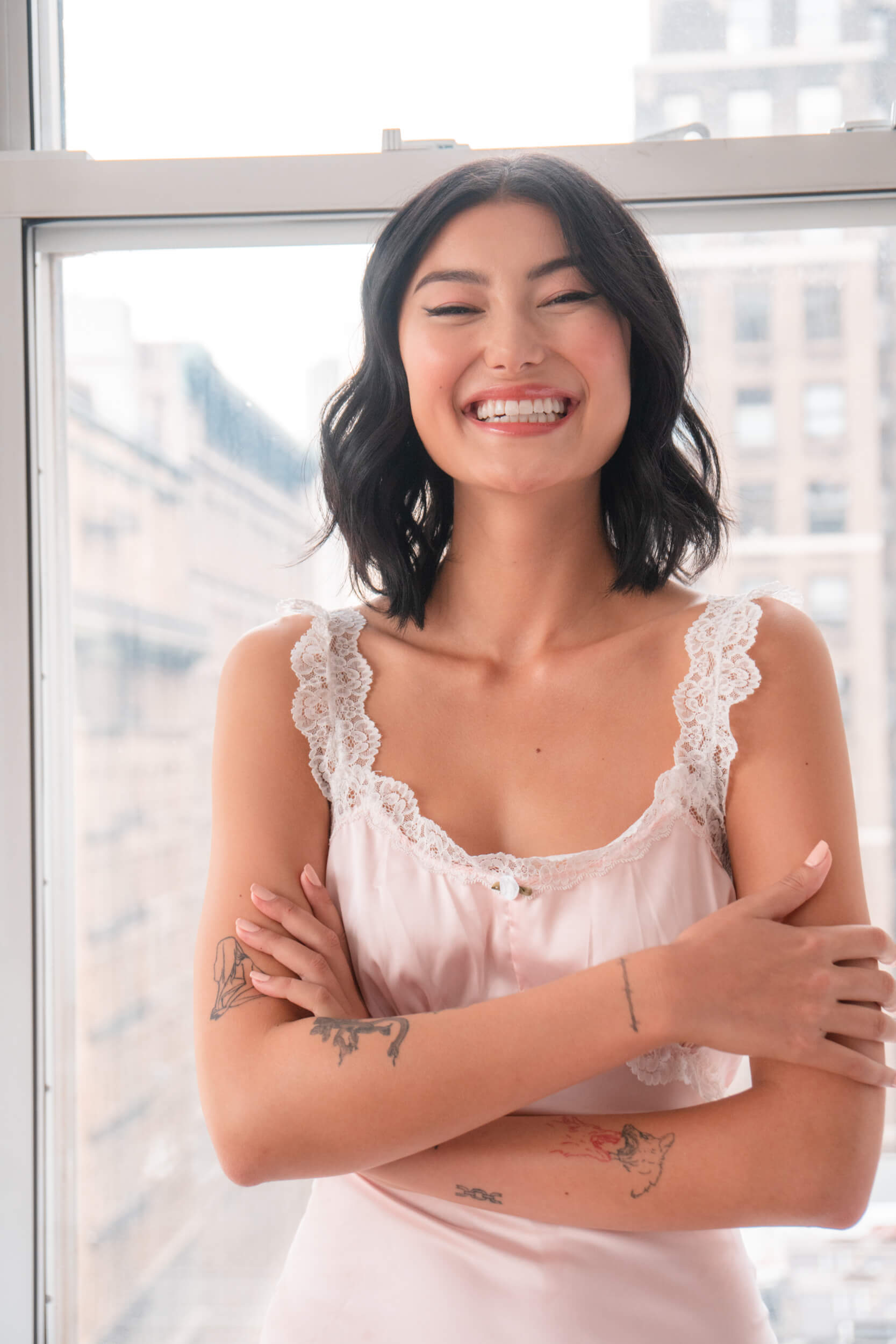 Bath or shower? 
Bath all the way!! Candles, bath bomb from Lush, the whole thing.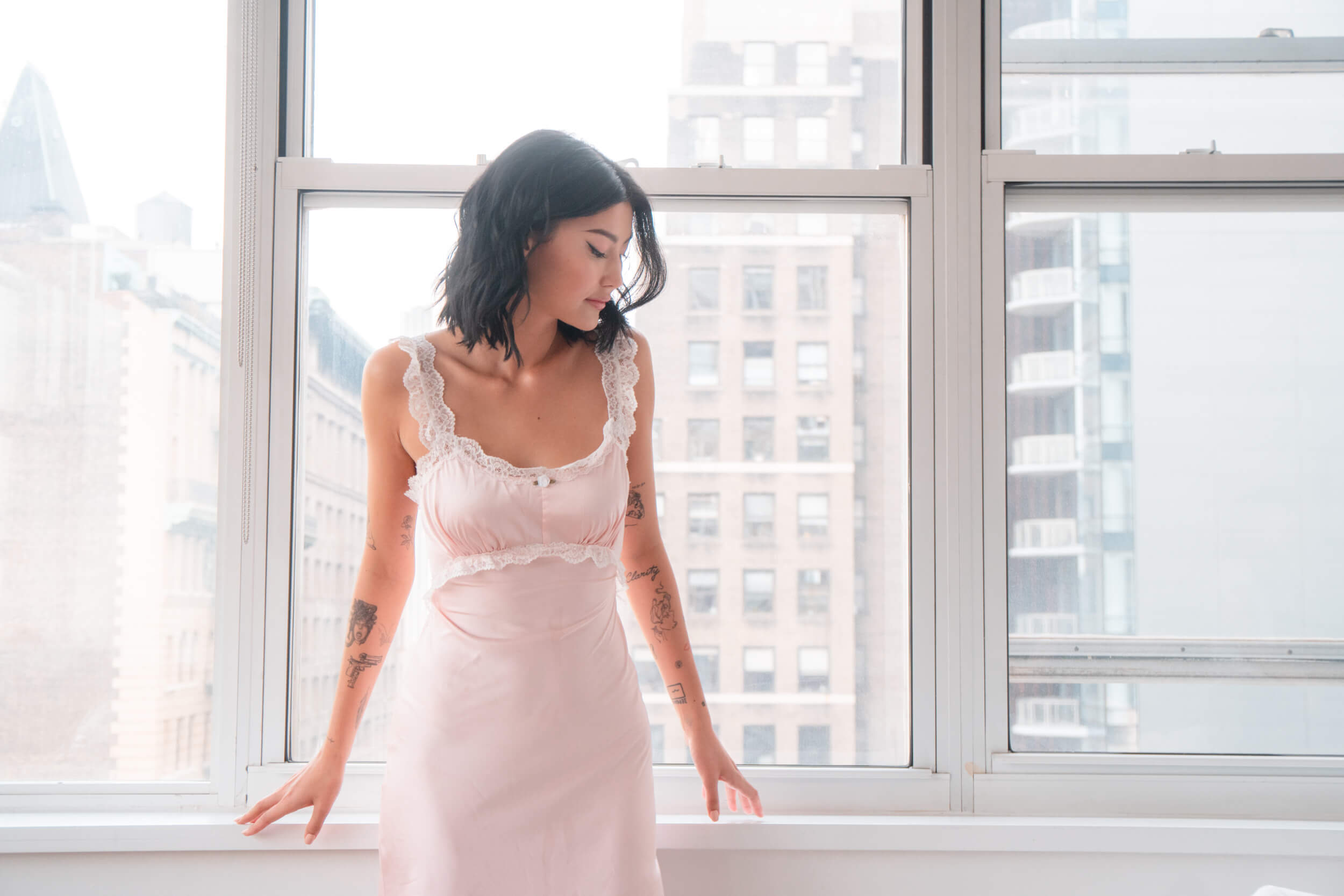 Favorite hairstyling product and/or tool.
Currently I am using Le Labo shampoo and conditioner. Also, loving the Ouai hair oil and mask.
Favorite Body Lotion. 
Burt's Bees.
Favorite Fragrance.
Louis Vuitton Mille Feux fragrance. 
What was your first beauty product obsession? 
I think it was the Hoola benefit bronzer and I've never switched since!
Top item currently at the top of your beauty wish list.
La Mer face masks, I've been dying to make the purchase. Tom Ford body shimmer oil, but I finally got it!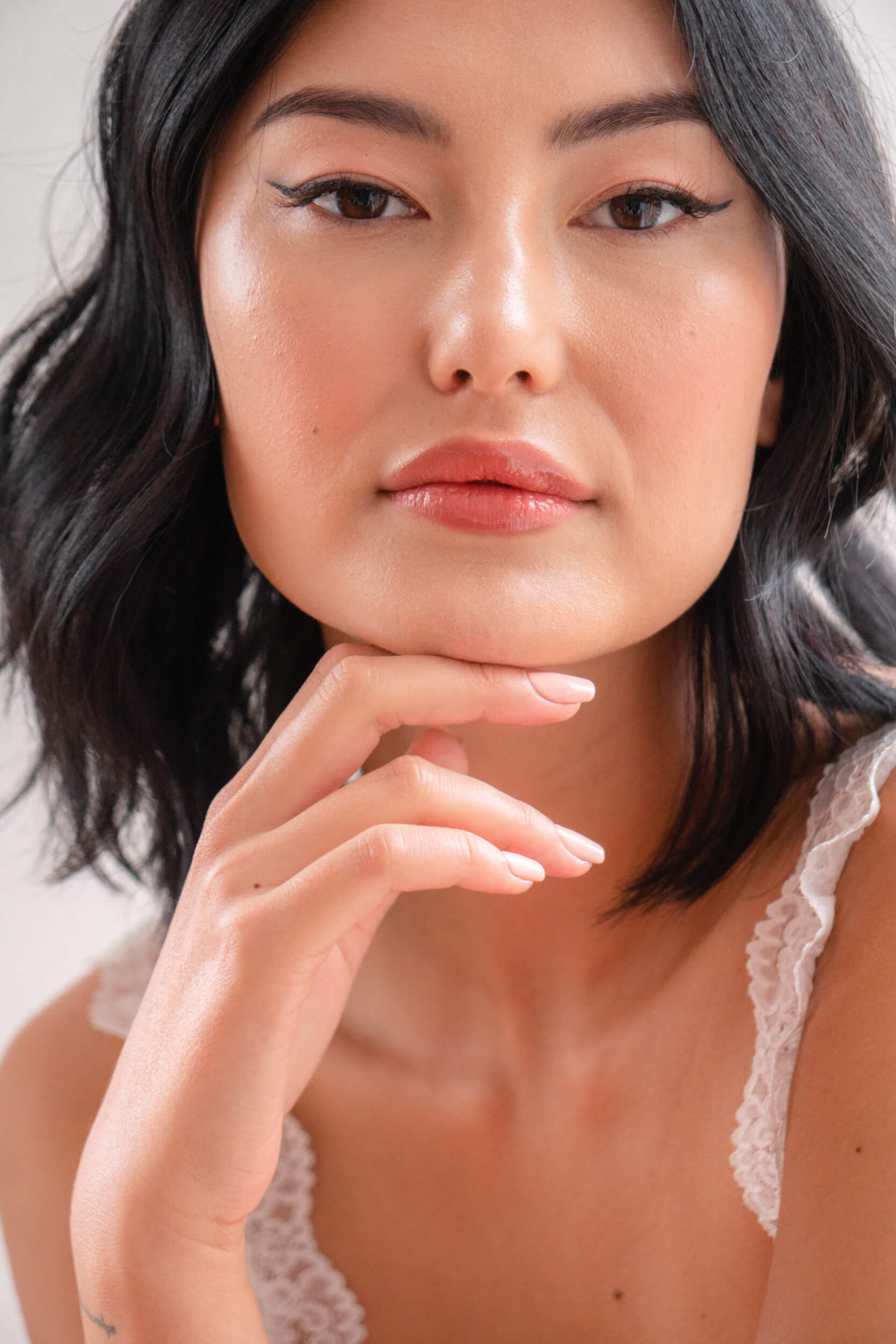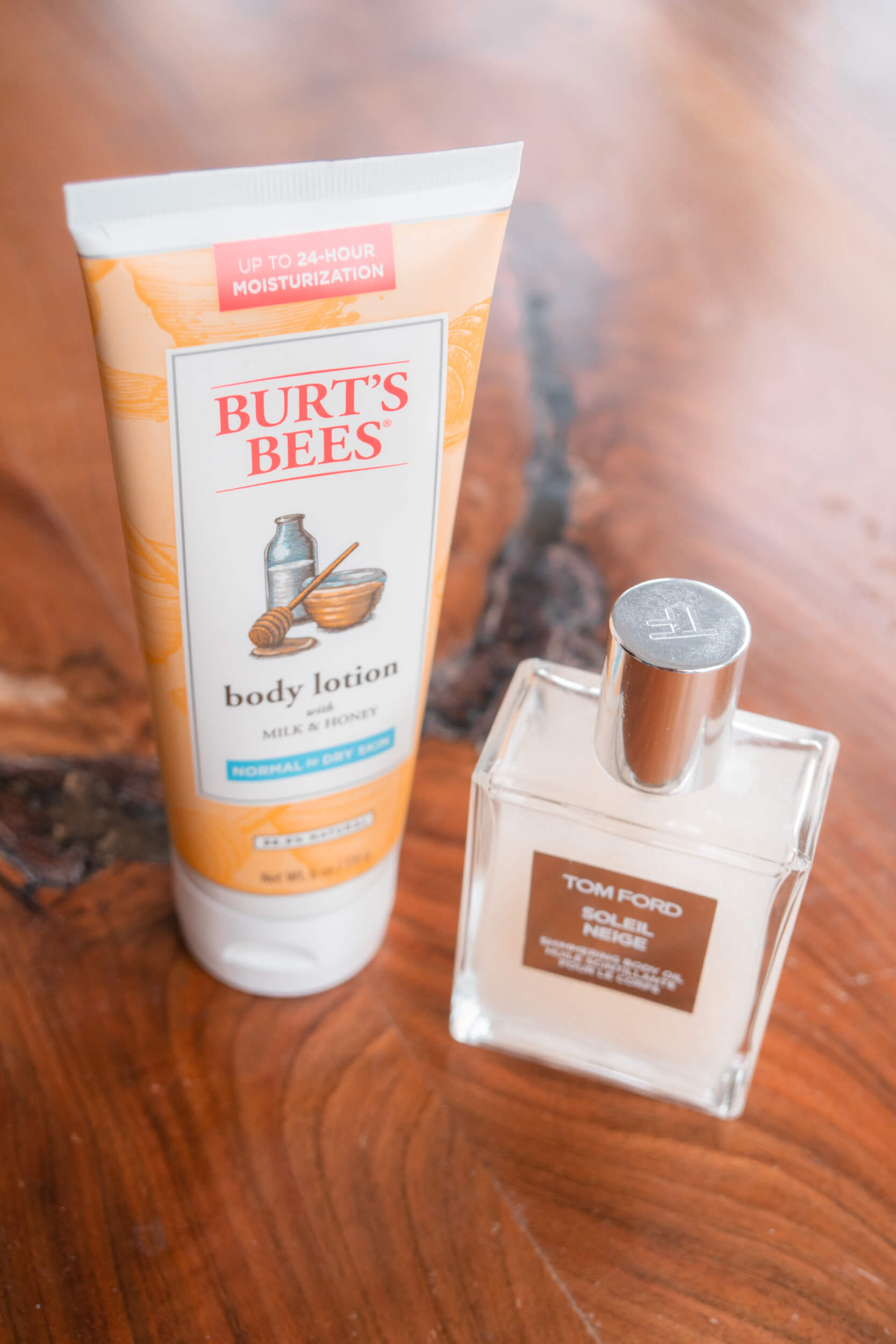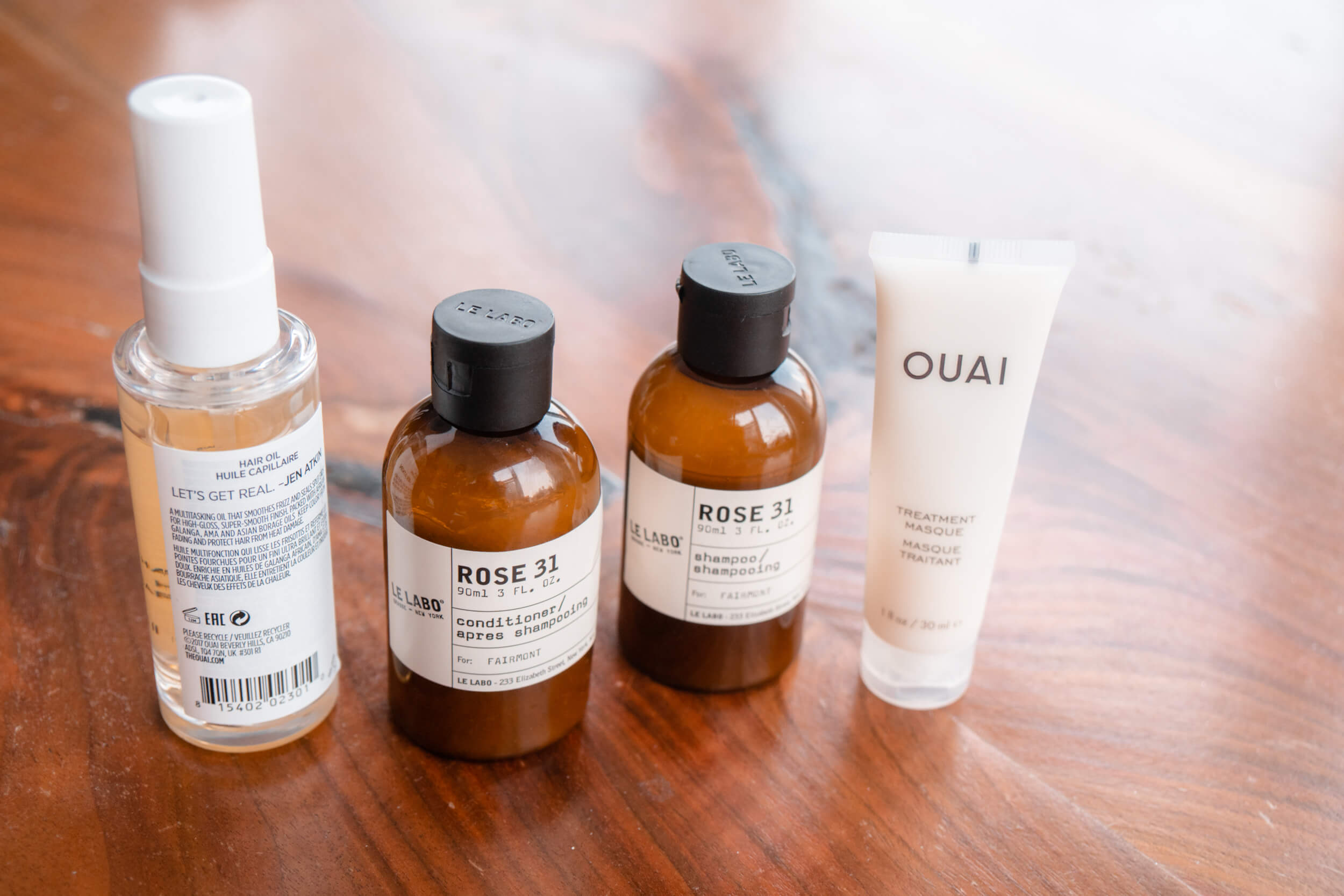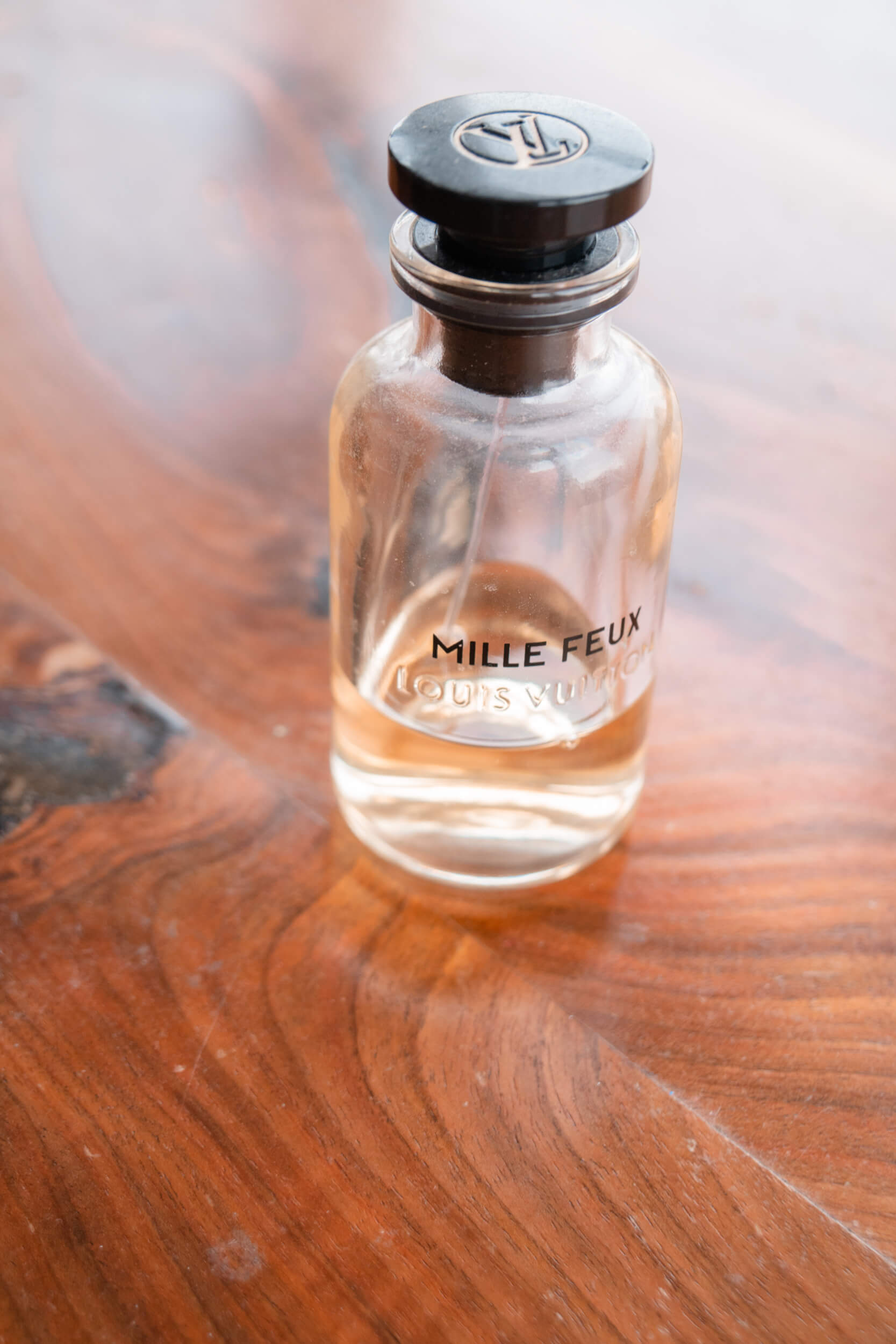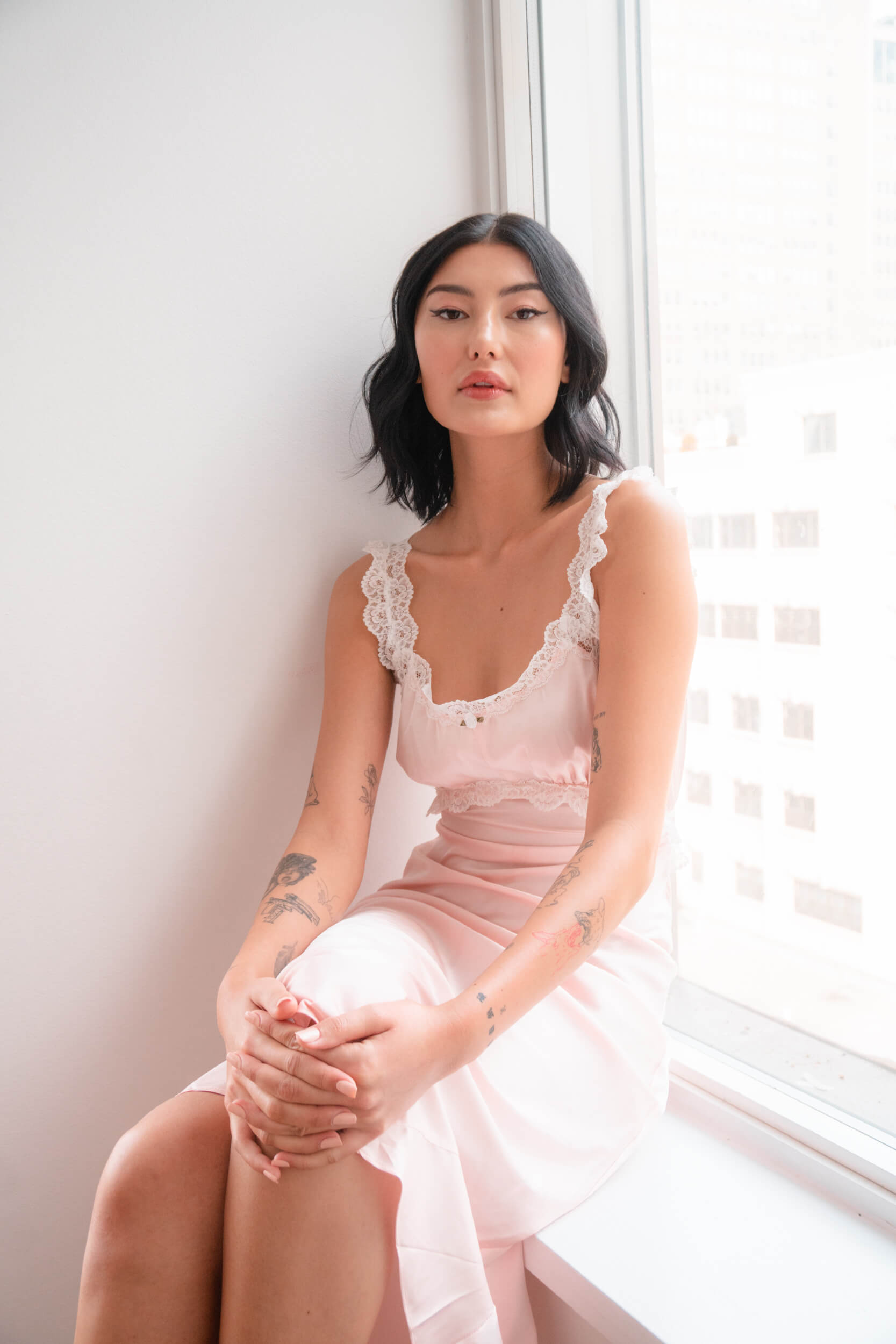 "Working out really helps with my mental health and allows me to be away from my phone for an hour and blow off some steam."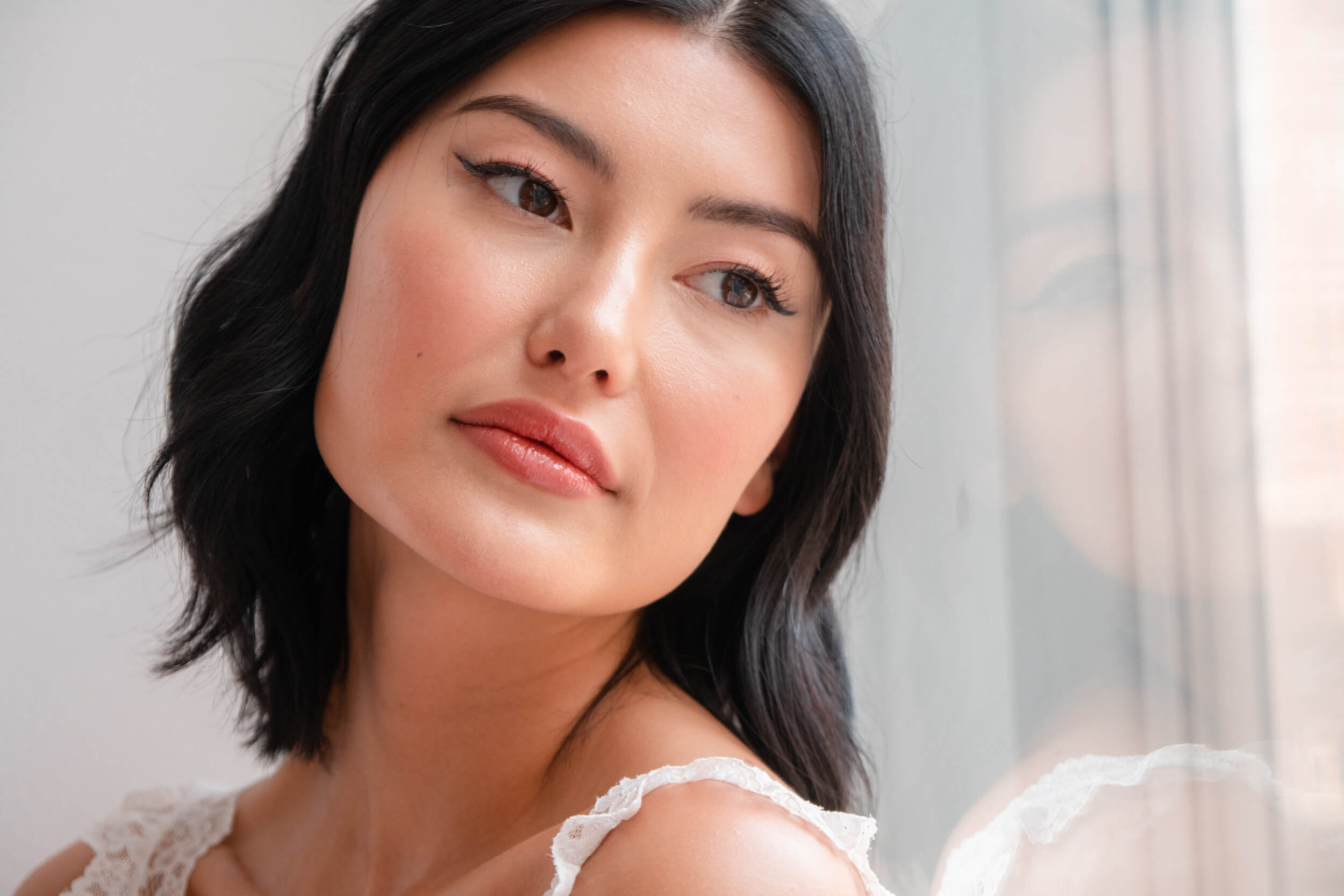 What do you have too many of?
Concealers and lip glosses…. I always misplace them thinking they are lost but I find them months later. I have a crazy collection of perfumes too.
You travel a lot: what are your favorite travel destinations and the top 3 travel destinations on your wish list?
I always love going back home to Paris and I'm obsessed with Italy and Bali. I am dying to go to Japan, Norway and Canada.
Your Jet-lag beauty cure.
I recommend a lot of water, a good moisturizer and sleep.
What's the bravest thing you've ever done?
Traveling alone for a year after high school. I went to Sydney, London, Paris and New York. Also, directing my first short and pursuing my goals in terms of filmmaking.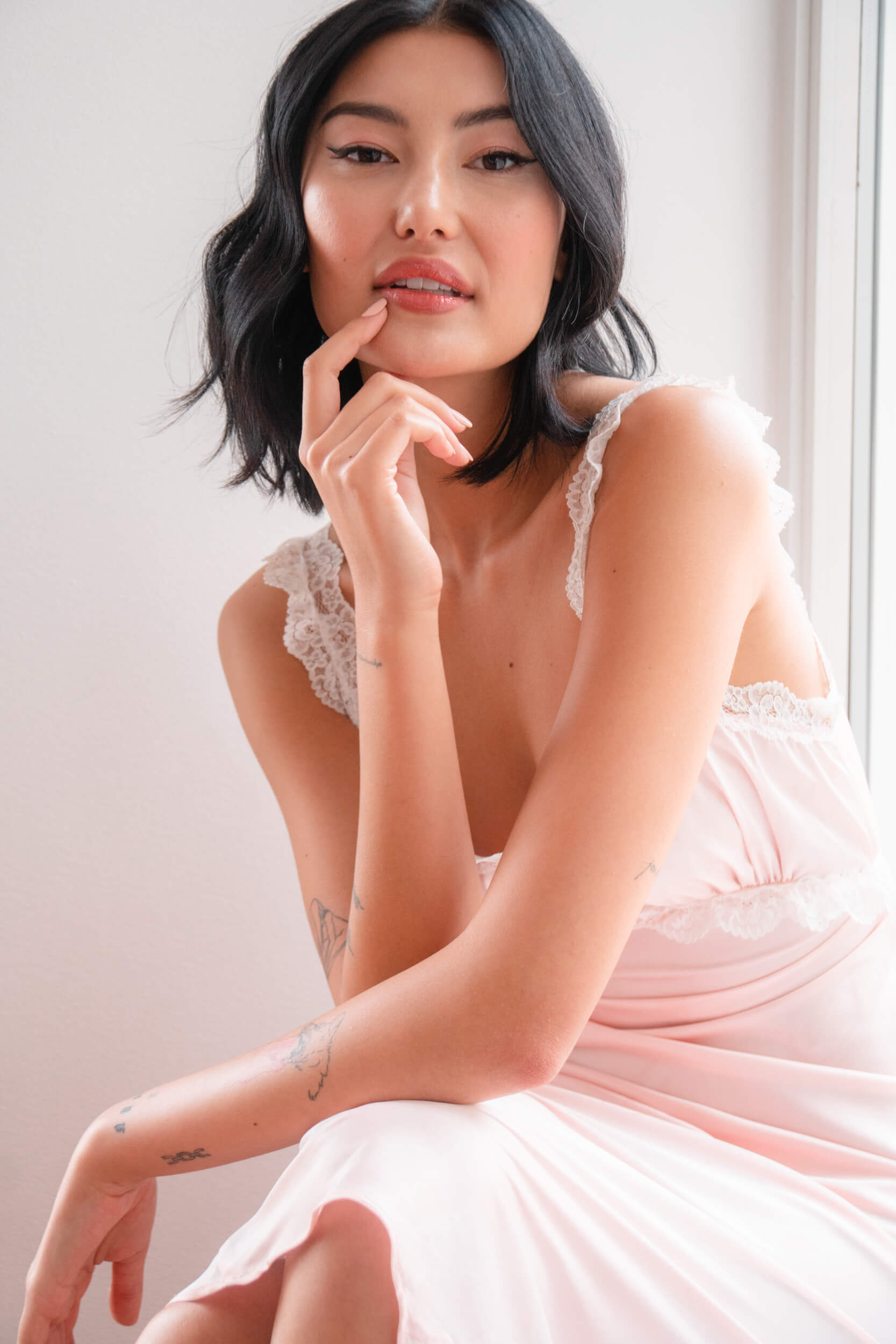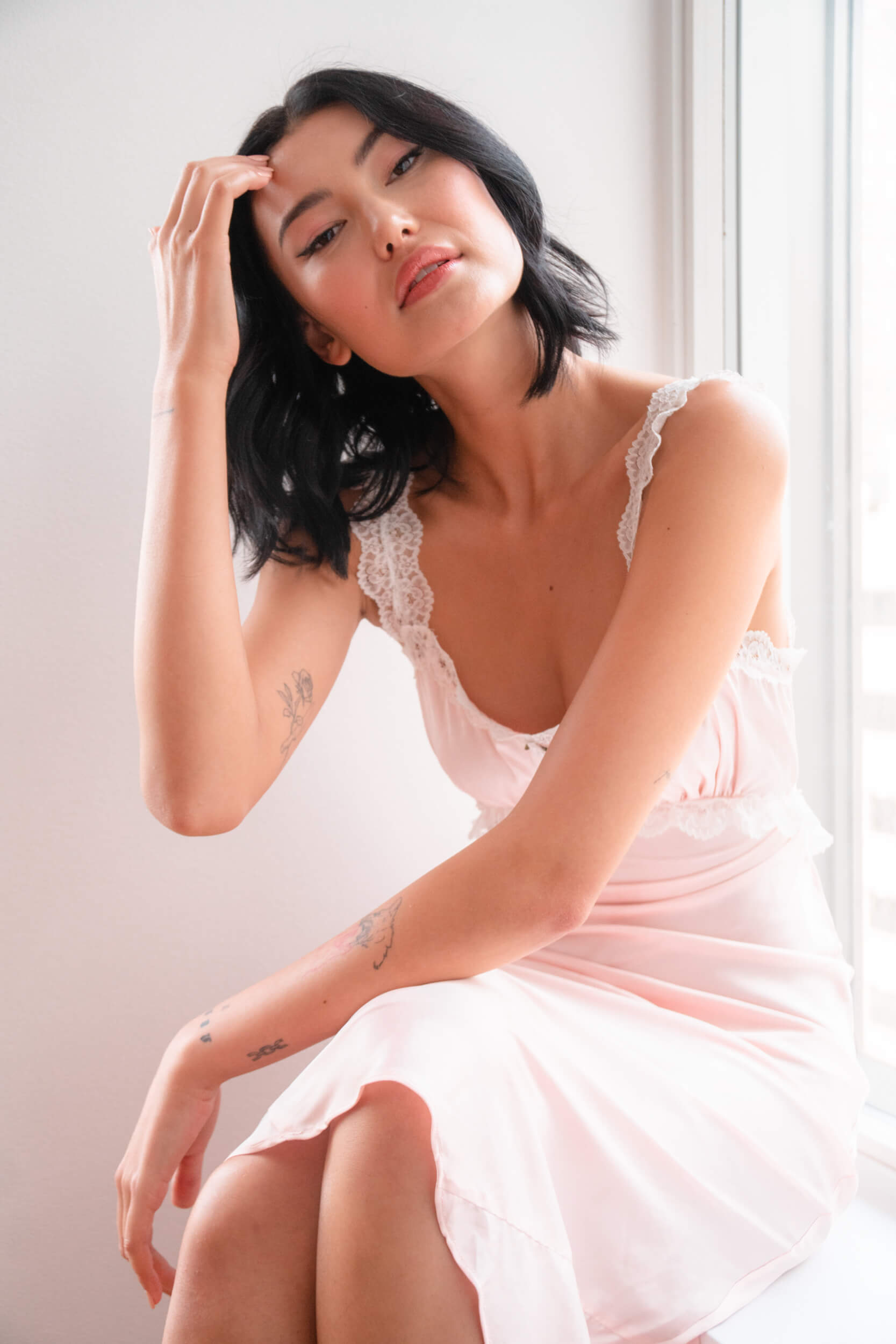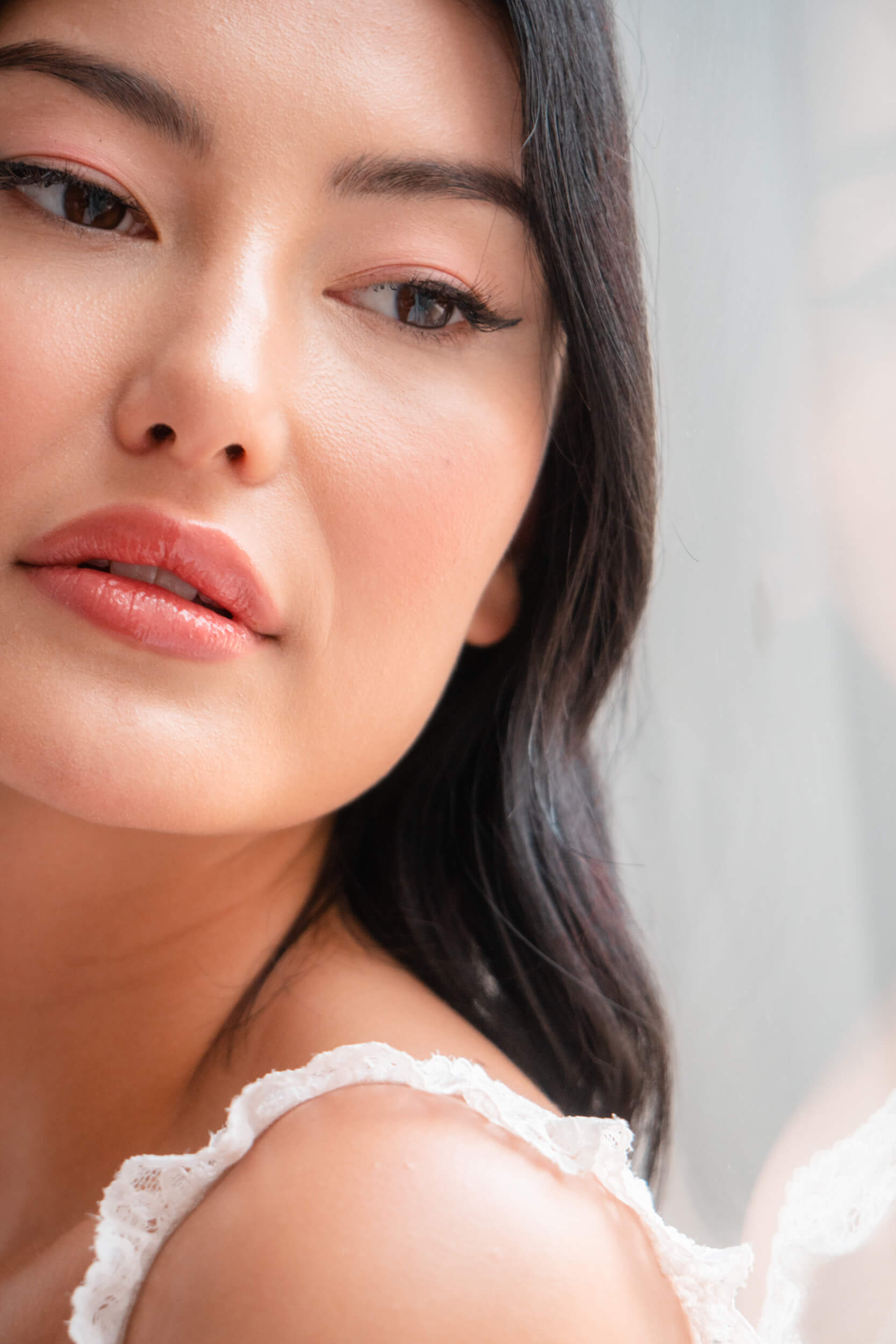 "…directing my first short and pursuing my goals in terms of filmmaking."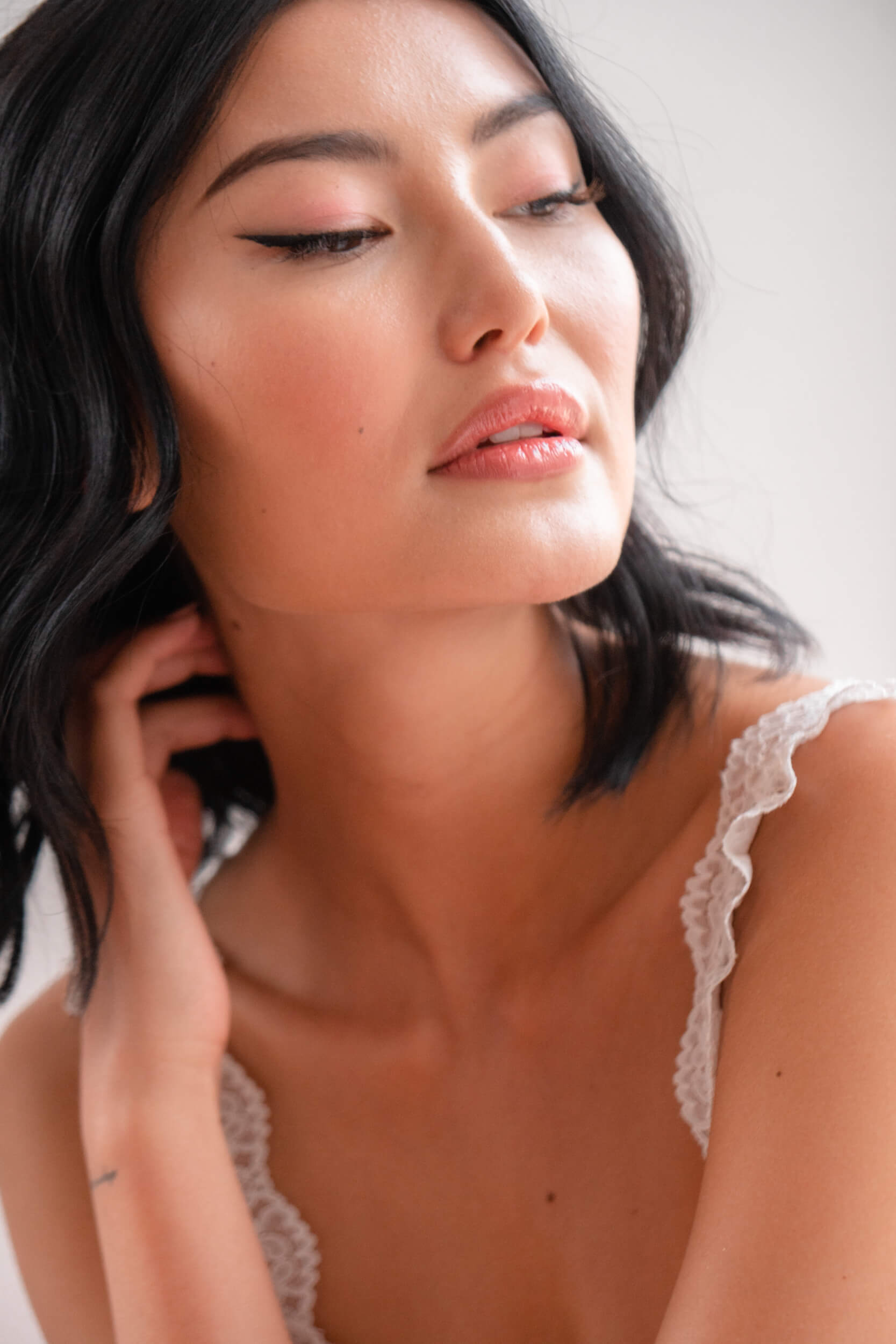 What would you love to see more and more on these day in the beauty world?
There has been a big positive shift in the industry, but I would want to see even more diversity. As well as less perfection, a better depiction of reality and our flaws.
What's your motto right now?
I'm a big advocate of putting in the hard work and no matter what, the universe will return blessings back to you. Finding a passion that shakes you to the core and spending the rest of your life accomplishing it.
What piece of advice would you give to your younger self about self-confidence and career wise?
Stop stressing out on timing. Everything happens for a reason and if it doesn't happen straight away, it will. Keep working hard, don't ever doubt yourself and your talents. A failed attempt is just an opportunity for growth.
A beauty epic fail. 
Putting way too much translucent powder. I tried it once, the flash pictures were horrible so I've never used it since.
Your favorite cinema/TV series beauty look?
"Euphoria" for sure! I am obsessed with Maddy and Jules makeup looks, but who isn't!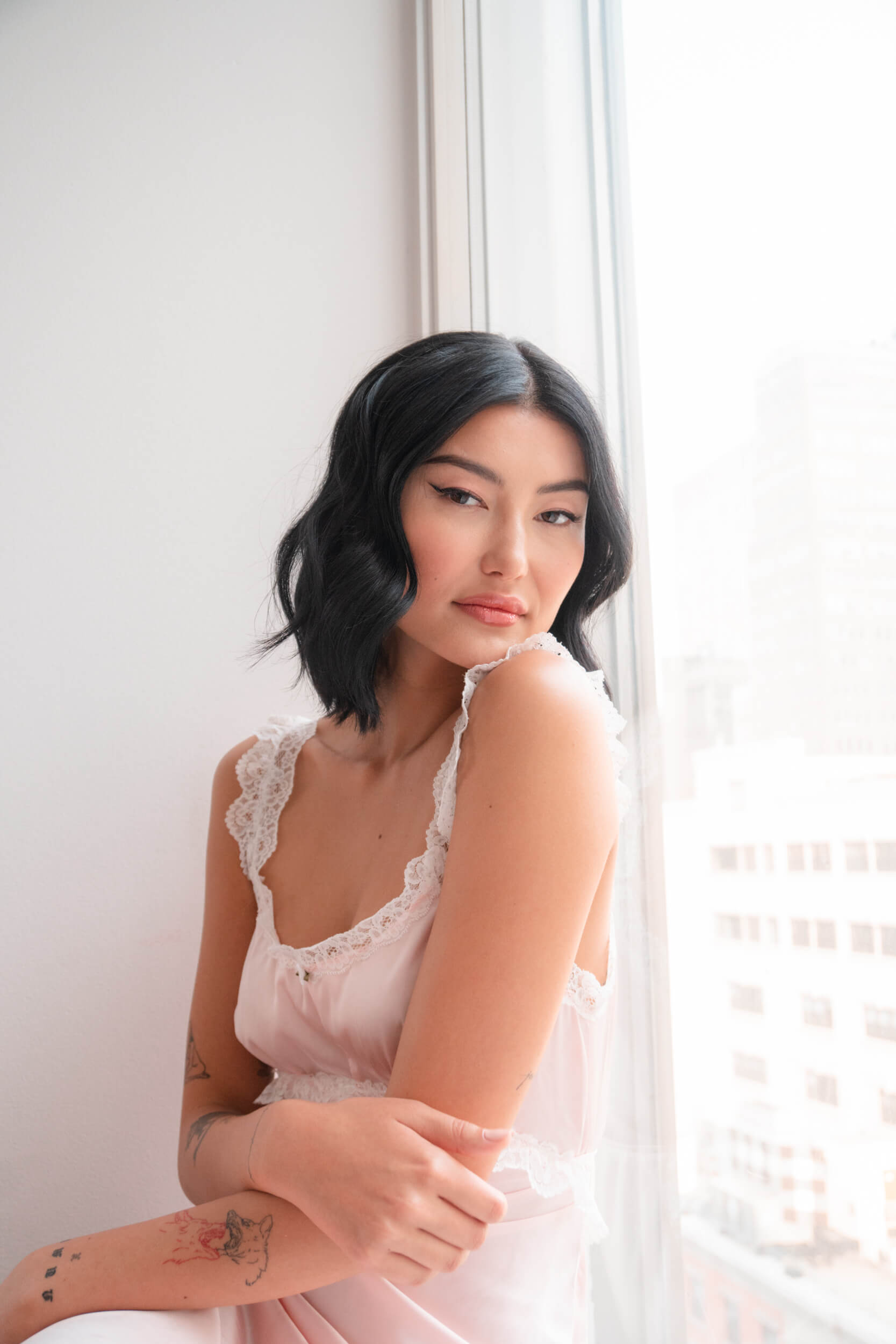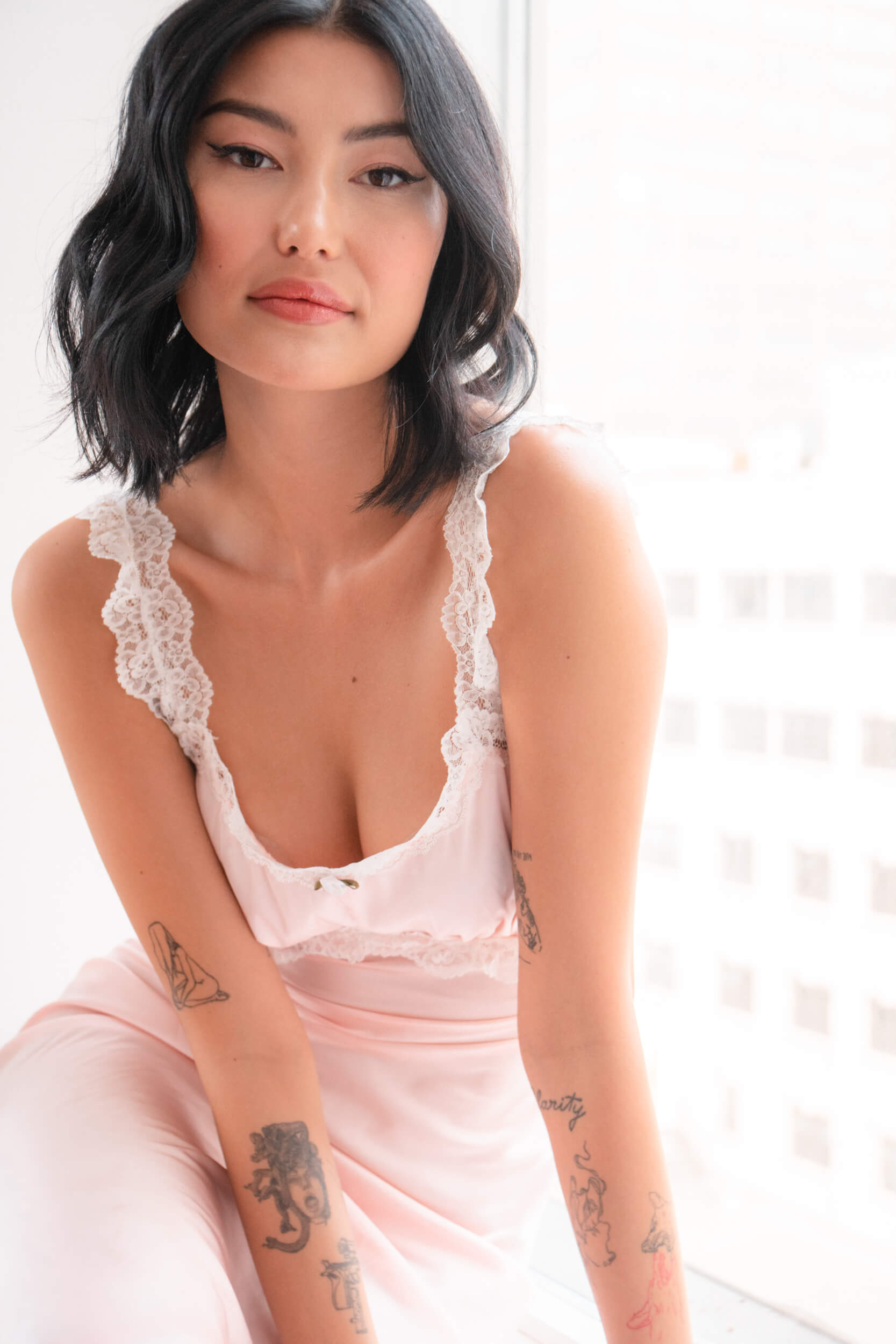 The Film Wall
35mm & Fuji Instax