Our Interview with Makeup Artist Suzy Gerstein, who explains her beauty essentials!
Hello, It's Me: Suzy Gerstein.
Suzy is a talented makeup artist from New York and she's quite the artist: with a past in the fine arts, she constantly challenges her own technique, creativity and artistic eye with a celebrity client list that would make you swoon!
Location:  New York.
What's about: My Beauty Essentials.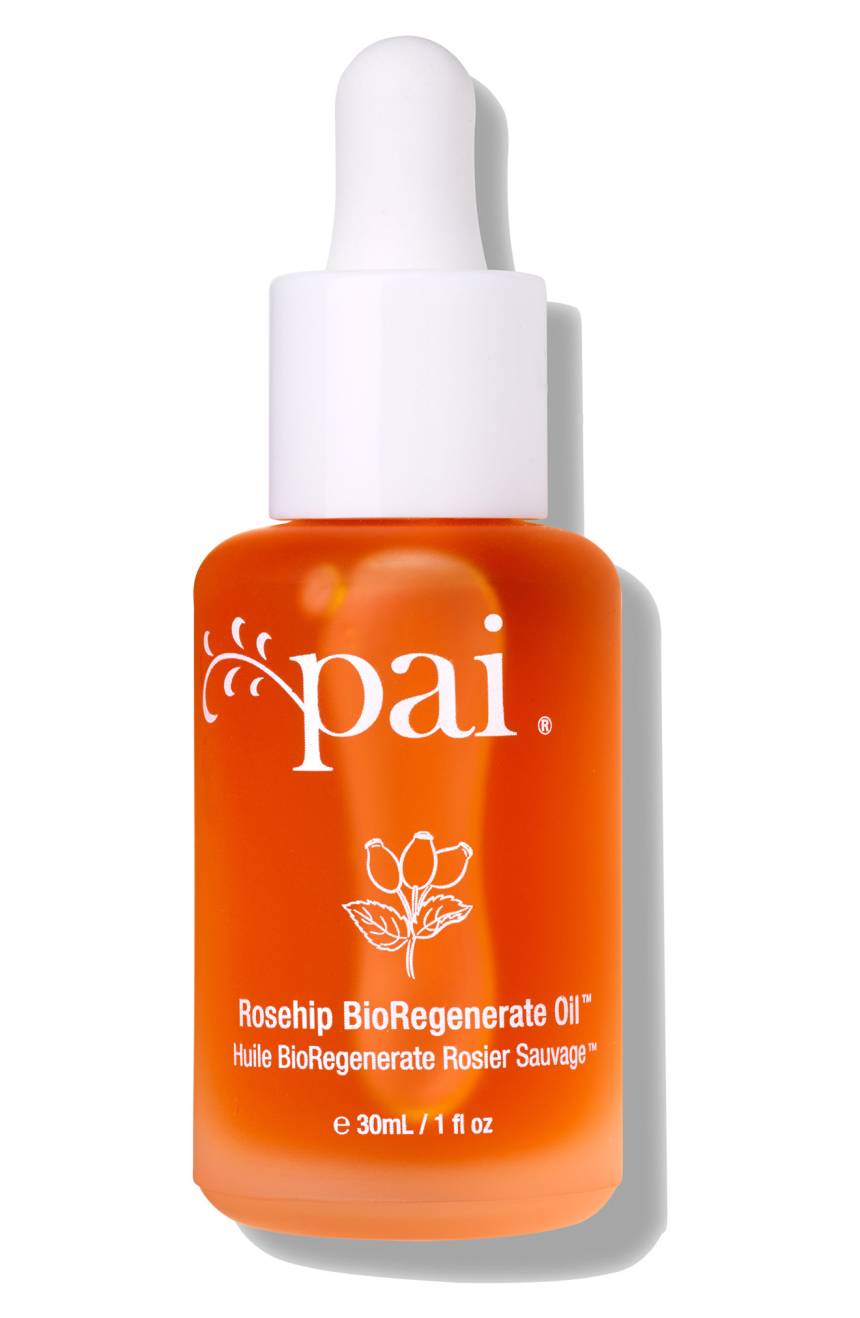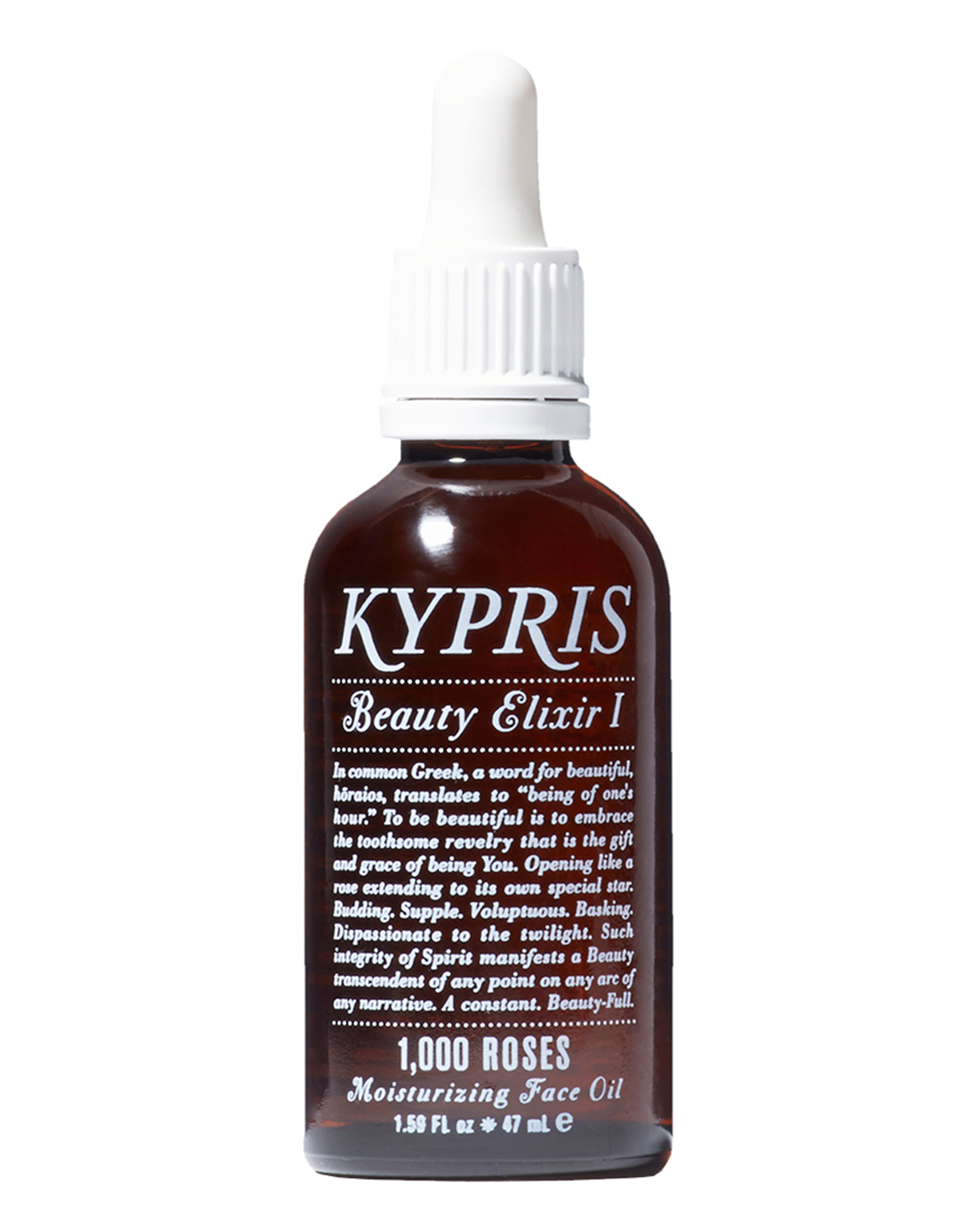 Suzy Gerstein
The Glam Squad
I am a big fan of non-toxic beauty. There are so many great things happening in the Green Beauty space that it's an exciting time to support brands that do good for women and the environment.
I also don't drive myself nuts about it- if I can't find a mascara that lasts through a sad movie without running or an electric teal eyeliner in the organic market then I also shop with mainstream lines. I try and just do my best and bless the rest!
I am a big fan of May Lindstrom Skin.
I use her The Clean Dirt just about every other day in the shower to cleanse and exfoliate my skin, which makes makeup so much smoother and more evenly so that I end up needing less product.
I prep my skin every day with a mist of Rosewater  (SW Basics' is a favorite), then a mix of Kypris Antioxidant Dew and one of their fabulous Beauty Elixirs. I also love to rotate in La Bella Figura Modern Radiance Concentrate and Pai Rosehip Bio Regenerate Oil several times a week for brightness, as well as the Butter Elixir Face Oil.
I also love the Odacité Oleosomes Time Release Delivery Crème when I'm feeling extra dry.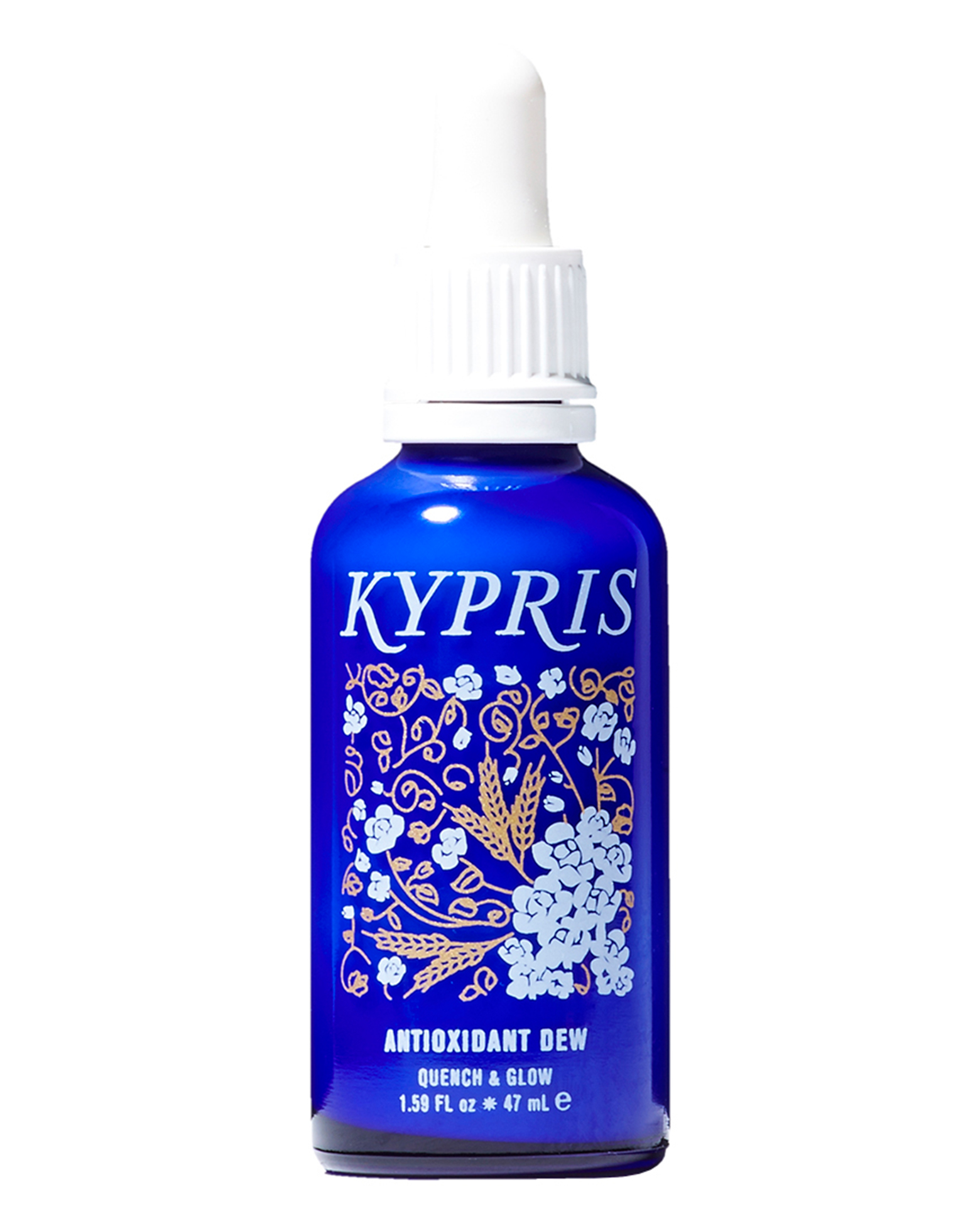 Once the canvas is primed so to speak, the rest is icing…
I rely on the following products for a pared down but still finished beauty look: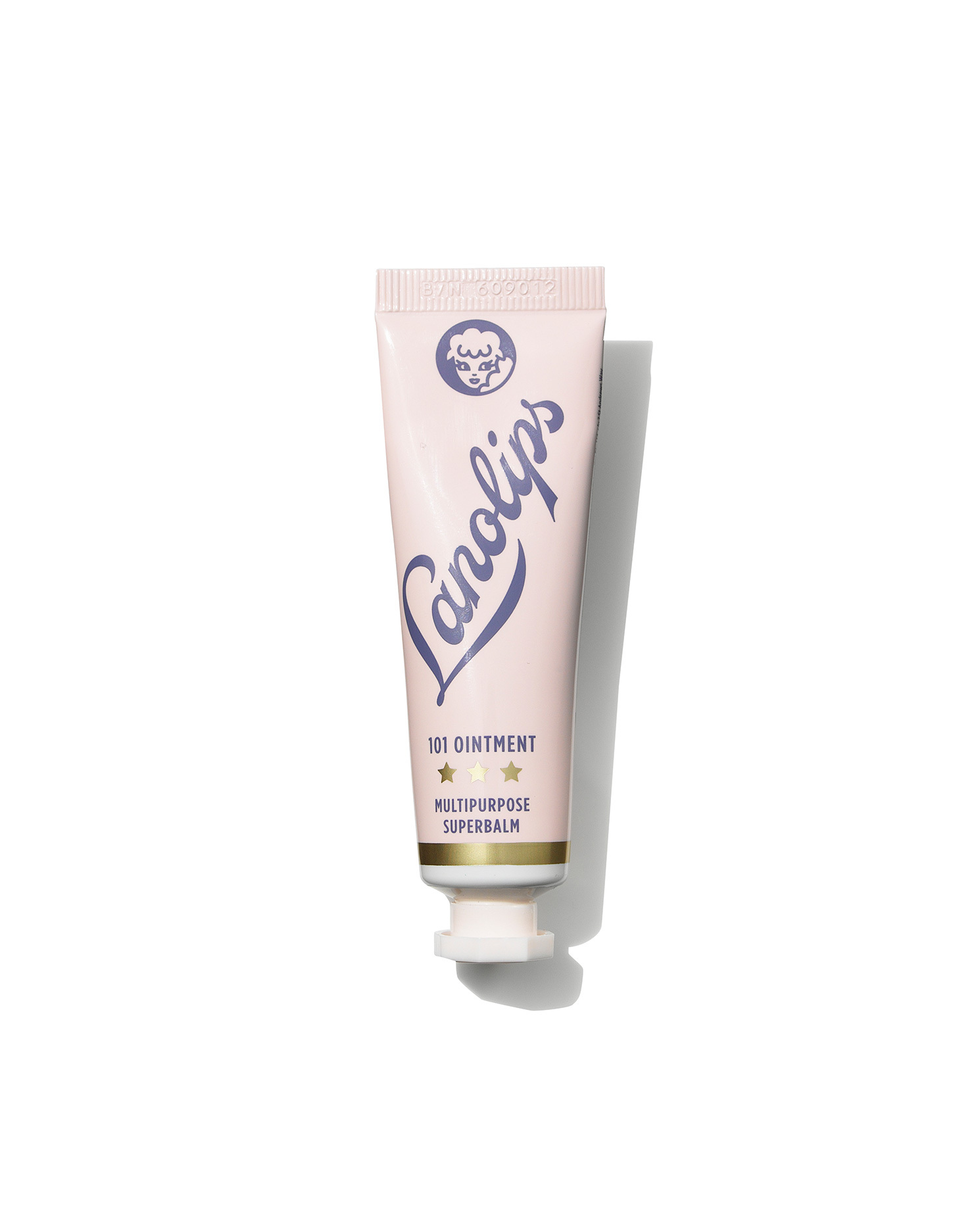 After skincare, I begin virtually every makeup application by combing up the brows to reveal their shape. Lately, I've been loving the Tom Ford Brow Sculptor in Taupe. It adds a hint of color and has a great, waxy consistency that gives a really nice weight and strength to the Brow. I hold them in place with Lanolips 101 Ointment and use it everywhere from my lips to cuticles as well.
Next, I curl my lashes: the Kevyn Aucoin Eyelash Curler is a longtime favorite.
Foundations and concealing
Then I go into foundation and concealer, applying only where I need it on a given day. A current obsession is Gressa's Serum Foundation. It feels like a luxurious skincare going on, gives phenomenal coverage and is super easy to work into the skin until it's imperceptible. I usually just use my fingers and a damp black BeautyBlender…sometimes a brush if I'm feeling extra.
It: Bye Bye Under Eye Concealing Pot has a great peachy tone that counteracts blue and grey under eye circles. I put it in this little Muji pillbox to cut down on weight in my makeup bag.
I use RMS Un-Cover-Up in 022 for spots and recently have been getting into this concealer by green beauty brand Clove + Hallow that's a bit drier so it stays put well over blemishes.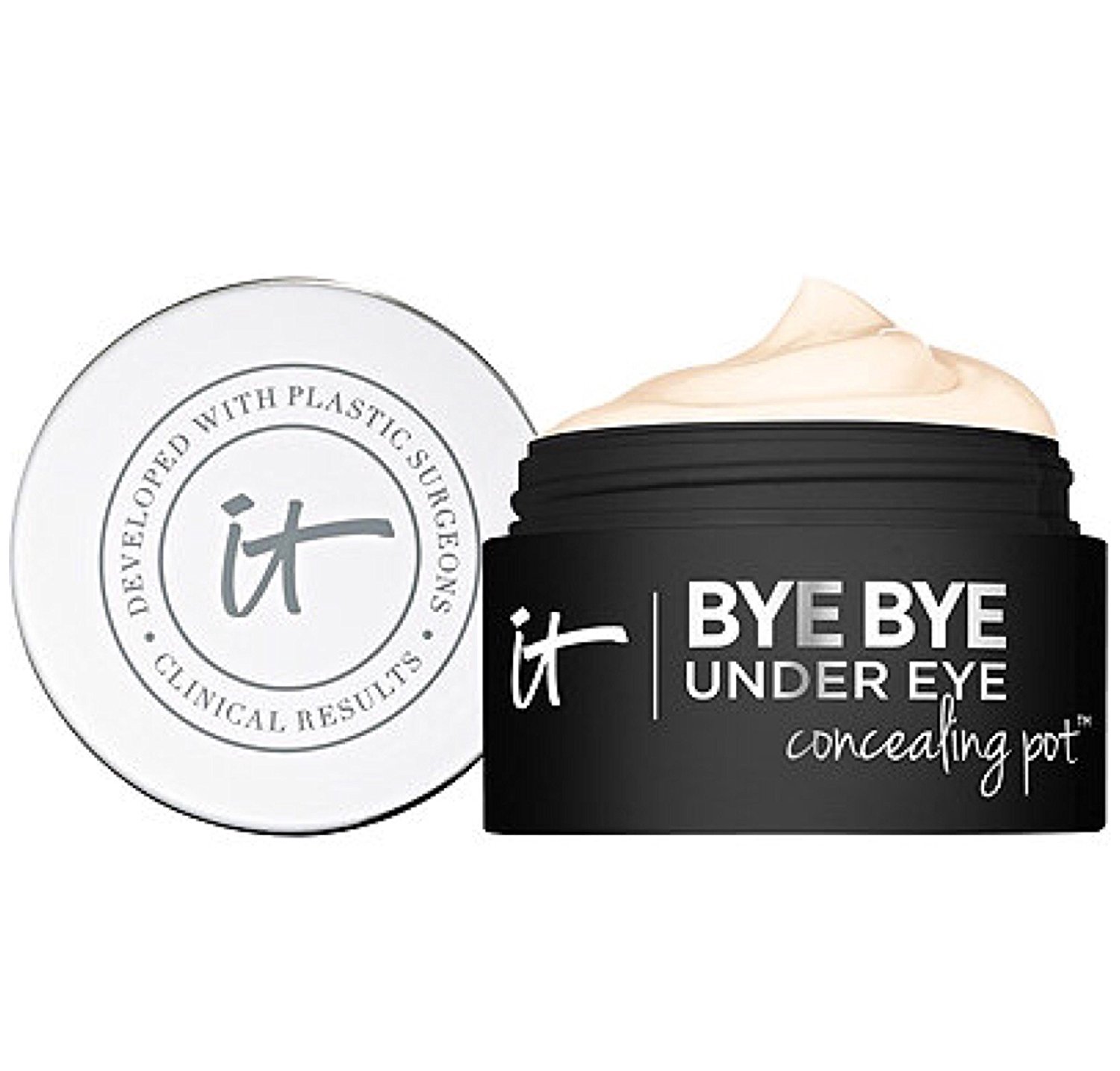 Cheeks
For the cheeks, I use a Mix of RMS Beauty Lip2Cheek in Diabolique and Olio e Osso Tints (I carry about 5 shades in my bag on any given day and love them all). They are great on lips too and don't even require a mirror to apply the formula is so forgiving.
I also love using the Kjaer Weis Lip Pencils mixed in with the lip and cheek tints mentioned above to create my own long-wearing lip and cheek color.
Lately, I've been getting into the Lip Tints from this company, Olga's Organics as well when I want a pepperminty, tingly sensation and a flushed look.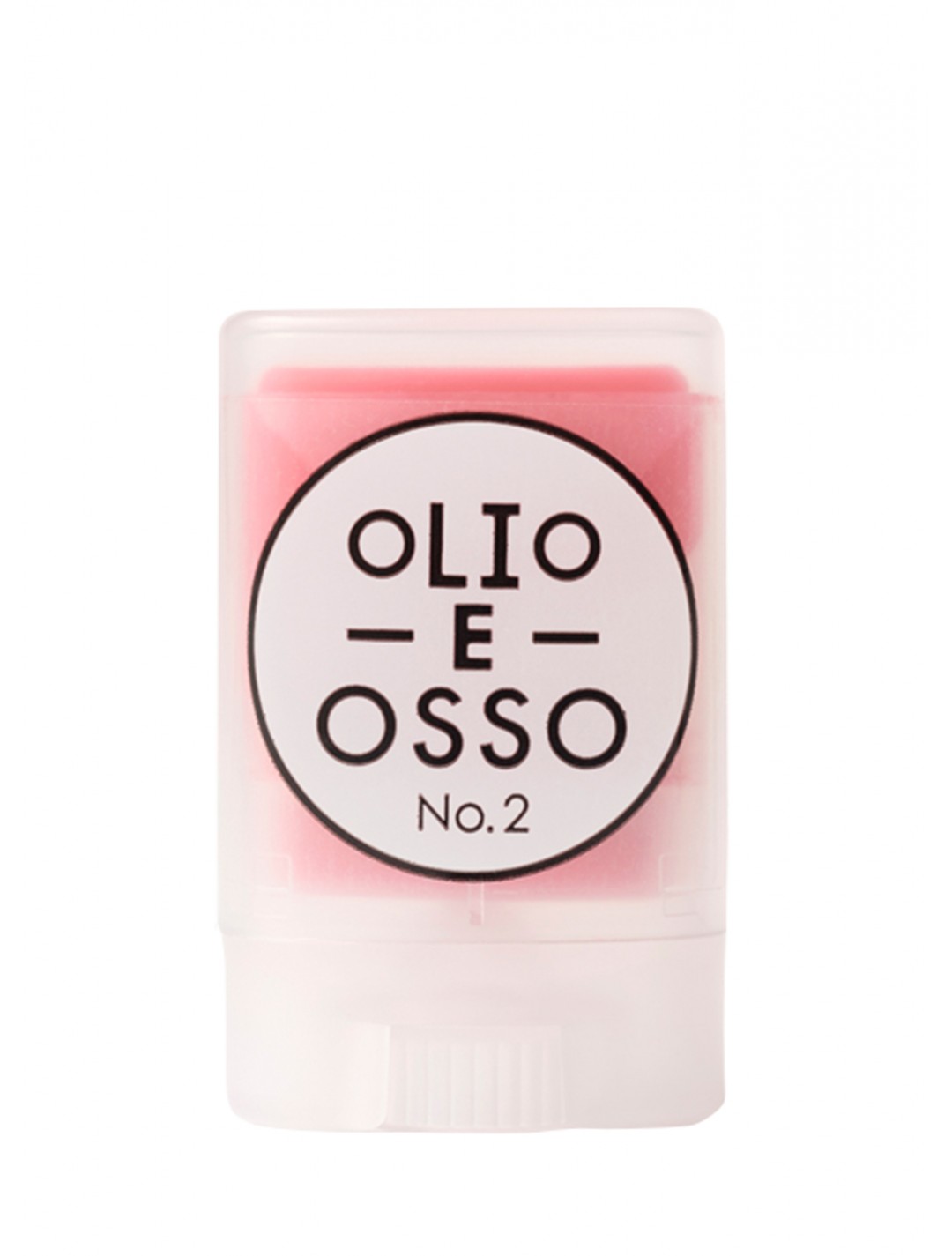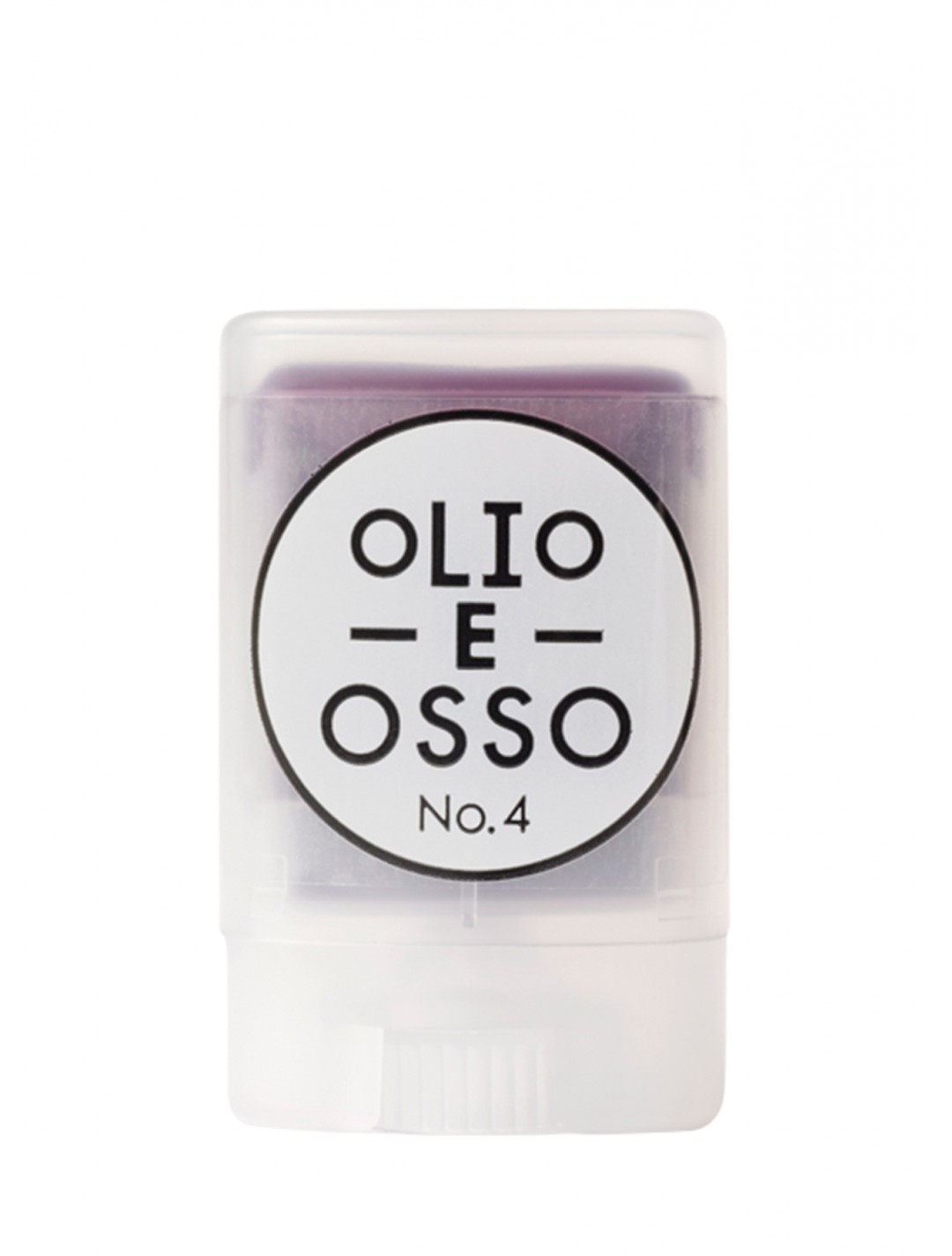 And I don't always wear them but I carry 2 mascaras: a black on from It Cosmetics with a very natural finish and a Volumizing one from Chanel in the color Burgundy to bring out the blue-green in my eyes.
I always have a black and a taupe Eyeliner pencil on me (Chanel and Kjaer Weis respectively) as well as a shimmery peach cream shadow (Jillian Dempsey) so I can basically make any smoky, neutral eyeshadow color I want without carrying a million products when I feel like intensifying my look.
I always carry a lip option or 2: currently Kosås Fringe and Henne Tinted Balm in Intrigue are in heavy rotation.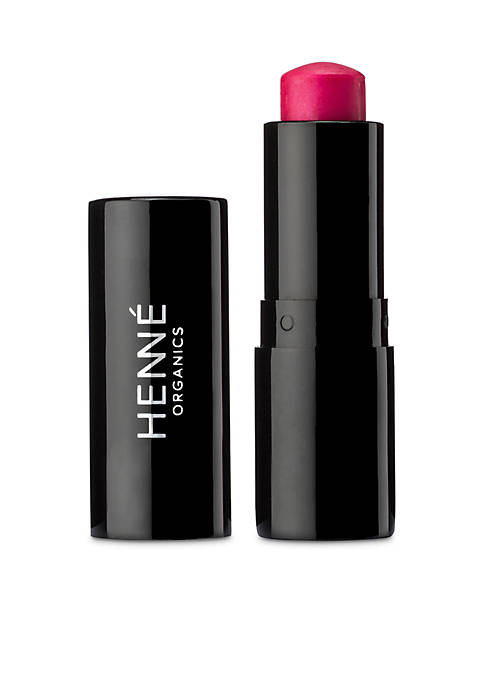 Instead of powder which I don't generally use on myself, I like to mist with a pure organic Rosewater (SW Basics and Gressa make 2 of my favorites). And I always carry Biossance 100% Squalane Oil to hydrate everything from my hands to dry skin patches to hair.
I also always carry these Yoga wipes to freshen up throughout the day, and a mini version of this Pure Niloteca Melt product from LXMI that's brilliant for taking off all manner of makeup (even waterproof) in one fell swoop.
Suzy Gerstein
This is How I Roll
I love to play with the transformative effects of makeup at work- to use color and texture to express something creatively with the clients and teams I work with.
On myself, however, I generally just like to wear makeup that balances my features, brings out what I want to bring out and minimizes what I wish to minimize, and overall makes me feel like a more confident, polished version of myself.
With both my clients and myself I focus on the skin- through skincare and makeup technique.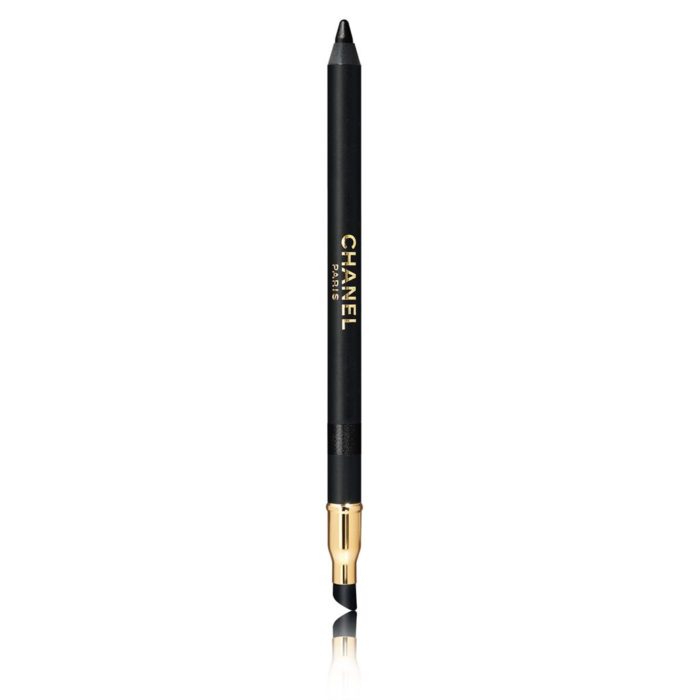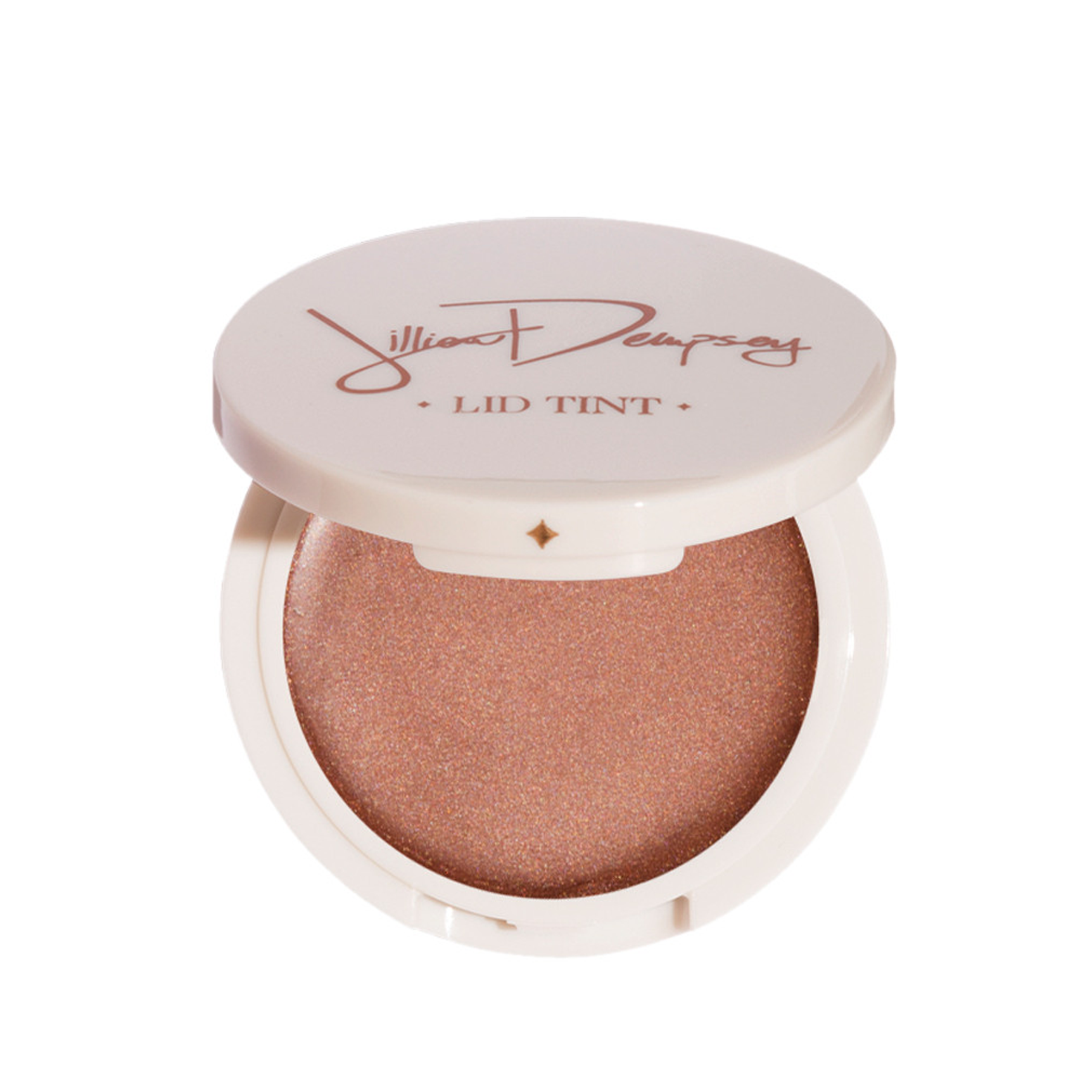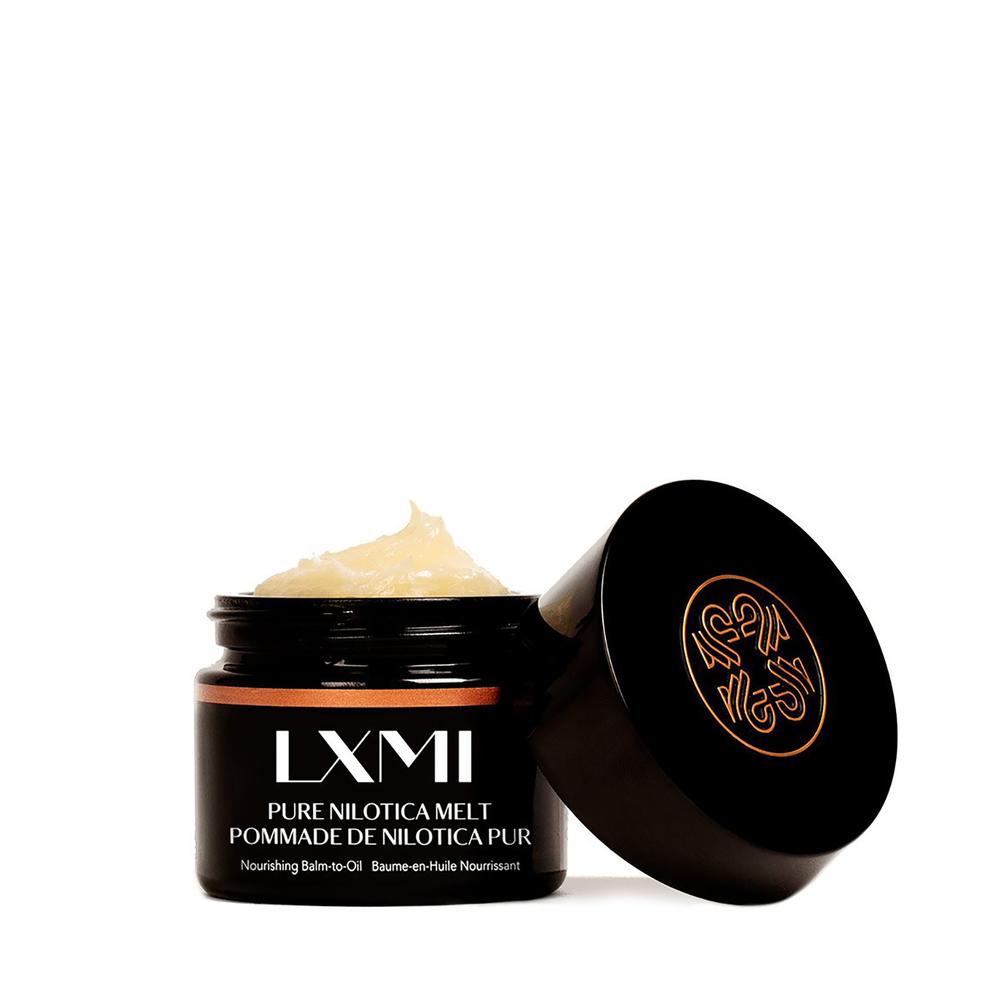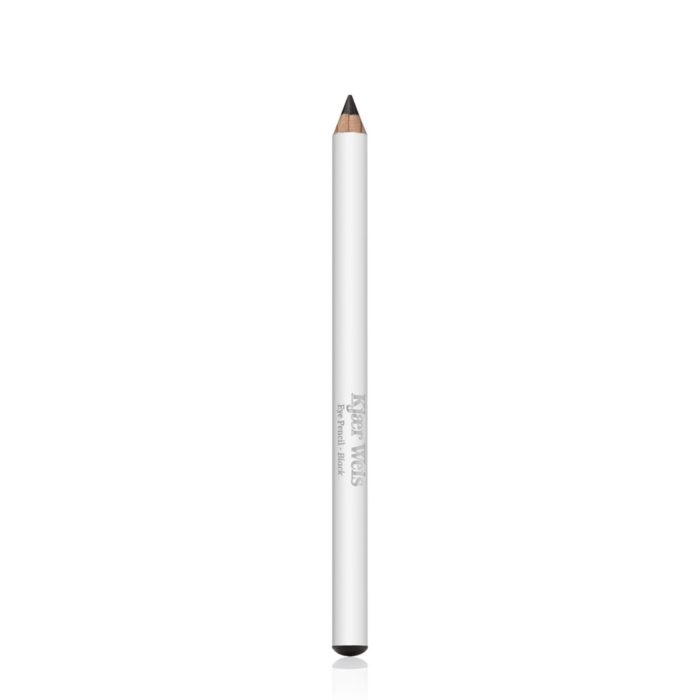 No matter how bold I go with lines or color, I never want there to be the sense of visible concealer, foundation, or powder. I love working to create flawless but believable looking skin- it's really the basis for all the looks I create (and sometimes it's all I need to do).
Suzy Gerstein
Never Again
Over-tweezing my eyebrows in the '90's trying to emulate my chic, minimalist icons of the time, Kate Moss and Carolyn Bessette-Kennedy.
I looked perpetually surprised.
I know I'm lucky they grew back!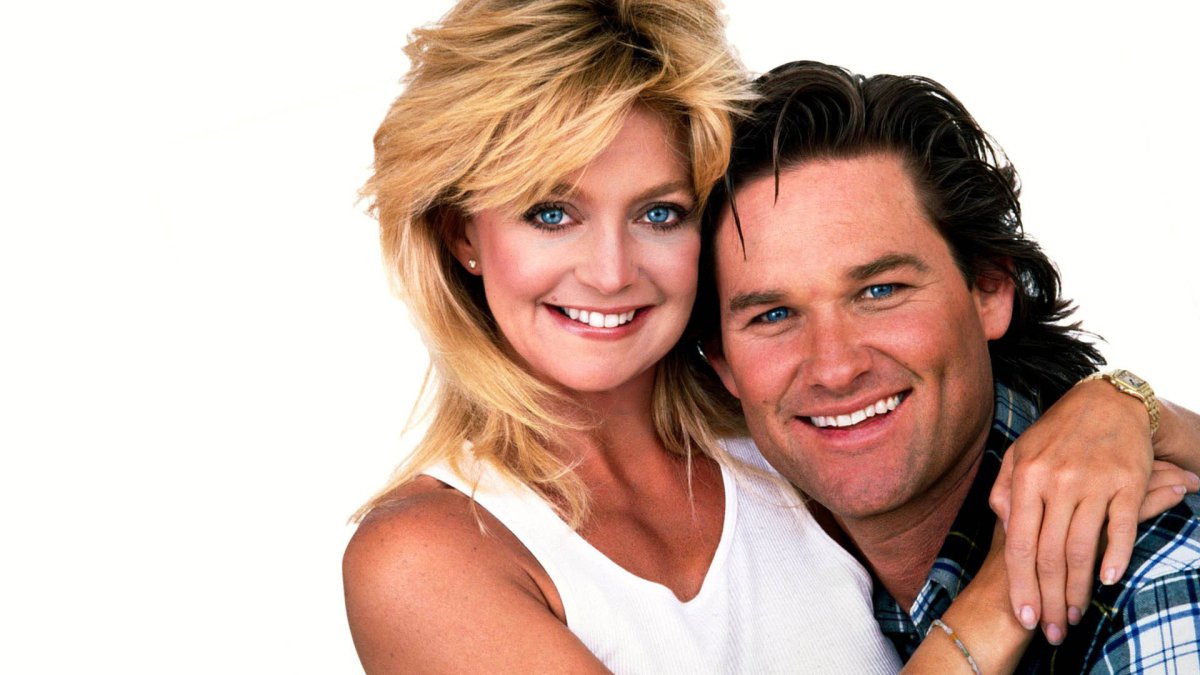 Oh the '80's excess and glamour of it all!
But she played her with such a great sense of humor that I thought she just hung the moon (still do, in fact).  She's a national treasure.
Suzy Gerstein
Favorite Cinema Look
Goldie Hawn as Joanna Stayton in the 1987 film, Overboard.