Feeling behind the plot, while the Oscars are fast approaching? Lost track of the winners and nominees while well into the awards season? No idea of where to place your bet in 2020 Academy Awards race? Don't make this a thing, it's not too late to catch up!
Rely in us and read our recap of this year's award ceremonies: this way, you'll get a better idea of 2020 winners, nominees and favorites, learn some curiosities about the nominated movies and, who knows, maybe your Oscar predictions won't be so far from ours in the end…
2020 Awards Calendar: Save the Date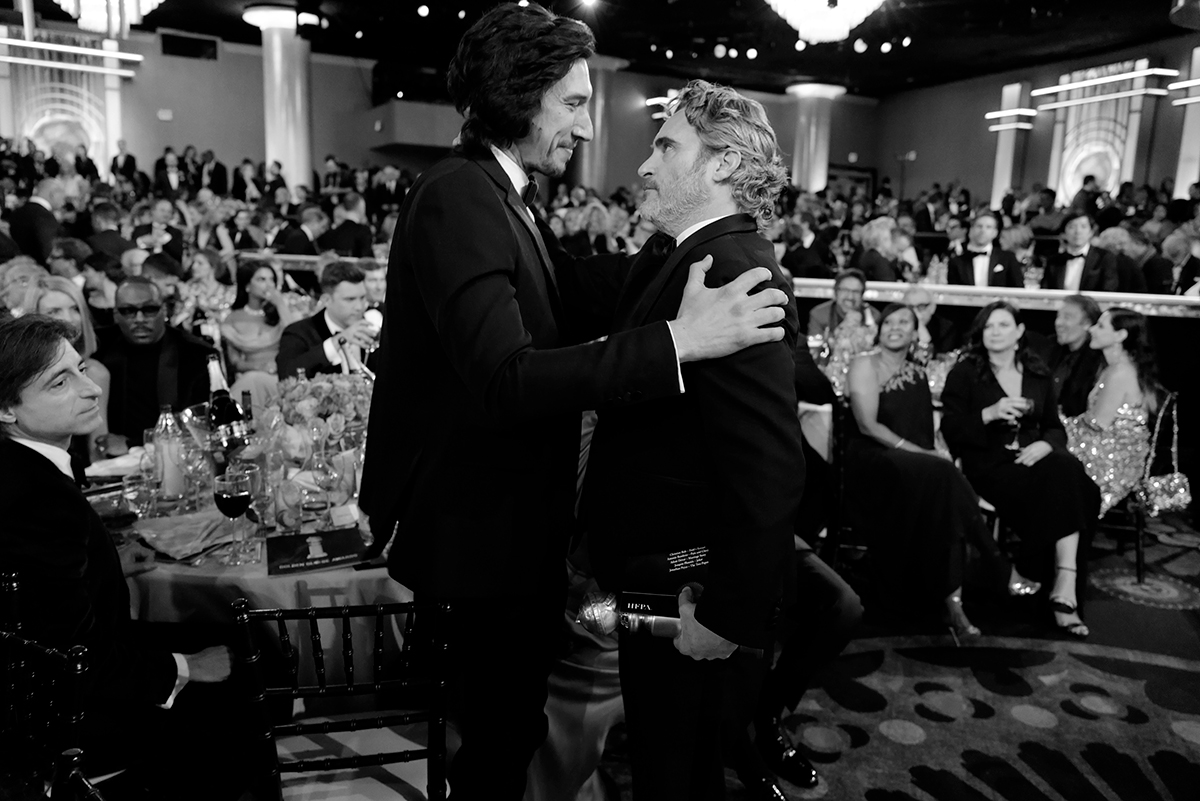 The season started on December with:
Gotham Awards;
National Board of Review Awards;
Satellite Awards.
Then on with January's:
Golden Globe Awards;
Critics' Choice Awards;
Screen Actors Guild Awards.
The yet to be celebrated are:
British Academy Film Awards – February 2nd;
Film Independent Spirit Awards – February 8th;
Academy Awards – February 9th.
Some 2020 Oscar Trivia: Did You Know That…?
What's New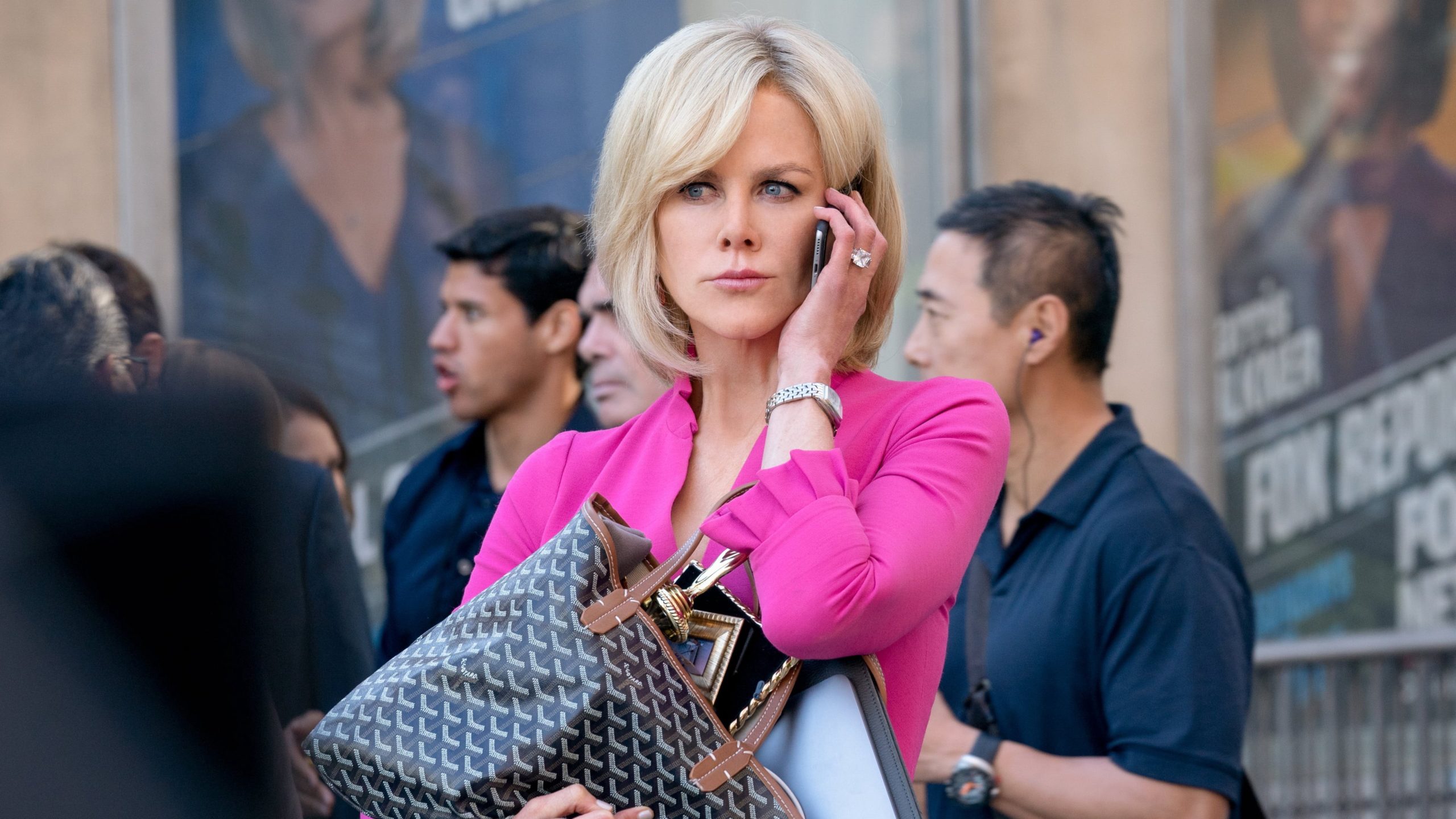 For the second consecutive year, after 30 years, the Oscars ceremony won't have a host. ABC announced the decision of reproducing last year's format, citing its success with 29,6 million views, a 12% increase compared to the previous year;
This year, the Academy voted to rename the "Best Foreign Language Film" category to "Best International Feature Film". Animated and documentary films will also be eligible for this category (as was the case of "Honeyland"), as long as the majority of their dialogue is in a language other than English;
The category of Best Makeup and Hairstyling has been expanded this year. Traditionally, 3 films were nominated each year, with some exceptions in the early 1980s and 2002 when there were only 2 nominees and in 1999, when there were 4 nominees. On these 2020 Oscars, 5 films have been nominated, instead;
Facts and Figures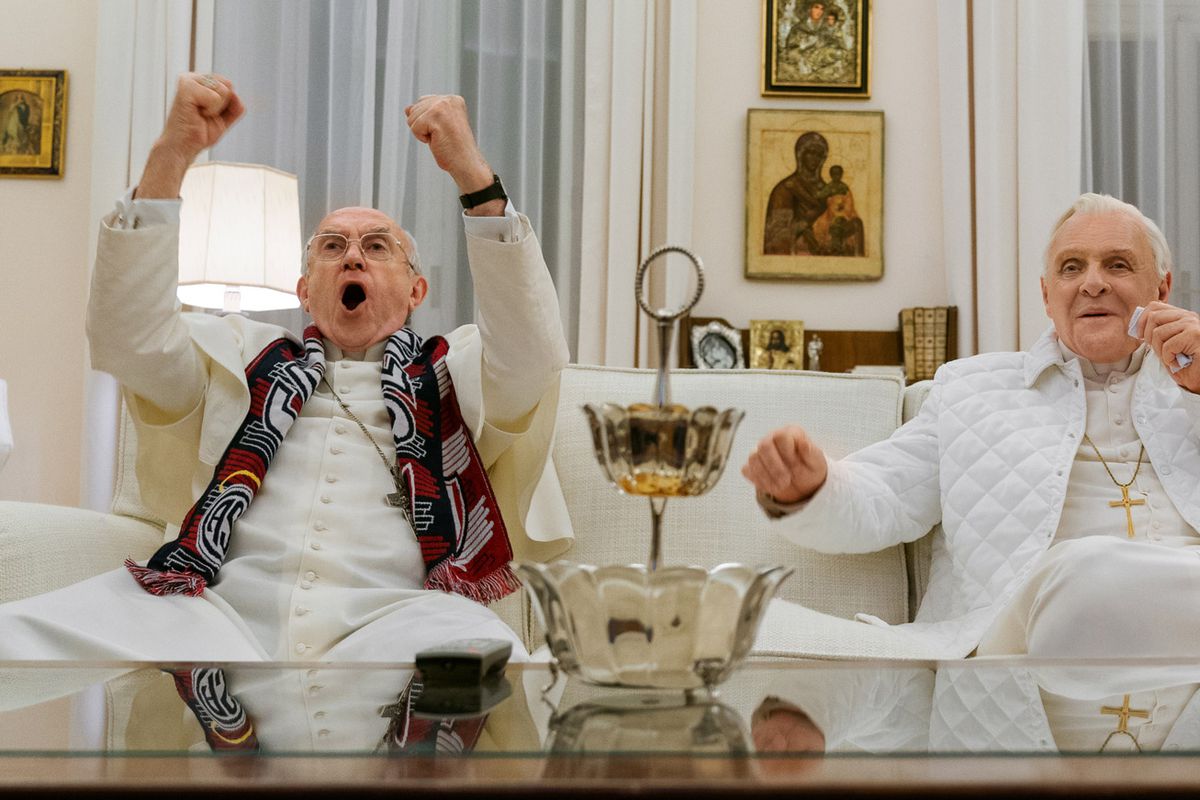 This years' Academy Awards has the most Netflix productions ever. The streaming platform towers above the Oscar 2020 shortlist, coming up with 24 nominations for its movies. Among these, some of the most acclaimed are: "The Irishman" with 10 nominations; "Marriage Story" with 6 nominations; "The Two Popes" with 3 nominations; "Klaus" with 1 nomination; "American Factory" with 1 nomination;
"Marriage Story" is Noah Baumbach' s second collaboration with Netflix, together with 2017 "The Meyerowitz Stories," and his second movie on the theme of divorce, after 2005 "The Squid and the Whale," nominated for an Oscar as Best Original Screenplay;
"The Irishman" is Martin Scorsese's film with the highest budget: almost 160 million dollars, a huge part of which was spent for makeup and special effects; in fact, the film spans five decades in the life of Frank Sheeran (Robert De Niro), mob boss Russell Bufalino (Joe Pesci) and labor union leader Jimmy Hoffa (Al Pacino): all three actors, who are in their 70s, were digitally altered for scenes that feature their characters in their 40s and 50s;
This year's Best Supporting Actor category reads an increase in the average age of the nominees compared to the last few years: Brad Pitt is the baby boy at 56, followed by Tom Hanks (63), Joe Pesci (76), Al Pacino (79) and Anthony Hopkins (82), the average age of the nominees being 71. And even considering both male acting categories, the average age is 60, while the average age of nominated actresses is 40. Could this mean that Hollywood prefers its female characters to be younger than its men?
"1917" is the 15th movie for which cinematographer Roger Deakins has been nominated for an Academy Award. "Fargo," "The Assassination of Jesse James by the Coward Robert Ford," "Sicario" and "Blade Runner 2049" (which finally earned him his first Oscar win ever) are only few of the amazing vistas and worlds that came from Deakins. "1917" is his 4th collaboration with director Sam Mendes and one of his most remarkable works so far, with the one continuous shot way of telling its story;
Back in 2016 The Academy set a goal of doubling the number of diverse members and nominees by 2020, due to the lack of Oscar nominees who were female or people of color. The group of Academy members seems to have reached the diversity goal, otherwise from this year's list of Oscar nods: in fact, only 2 of the 20 actors and actresses nominated were people of color and no female director was nominated. Of the 9 films nominated for Best Picture, only "Parasite" featured a predominantly non-white cast and only "Little Women" is centered around female characters;
Records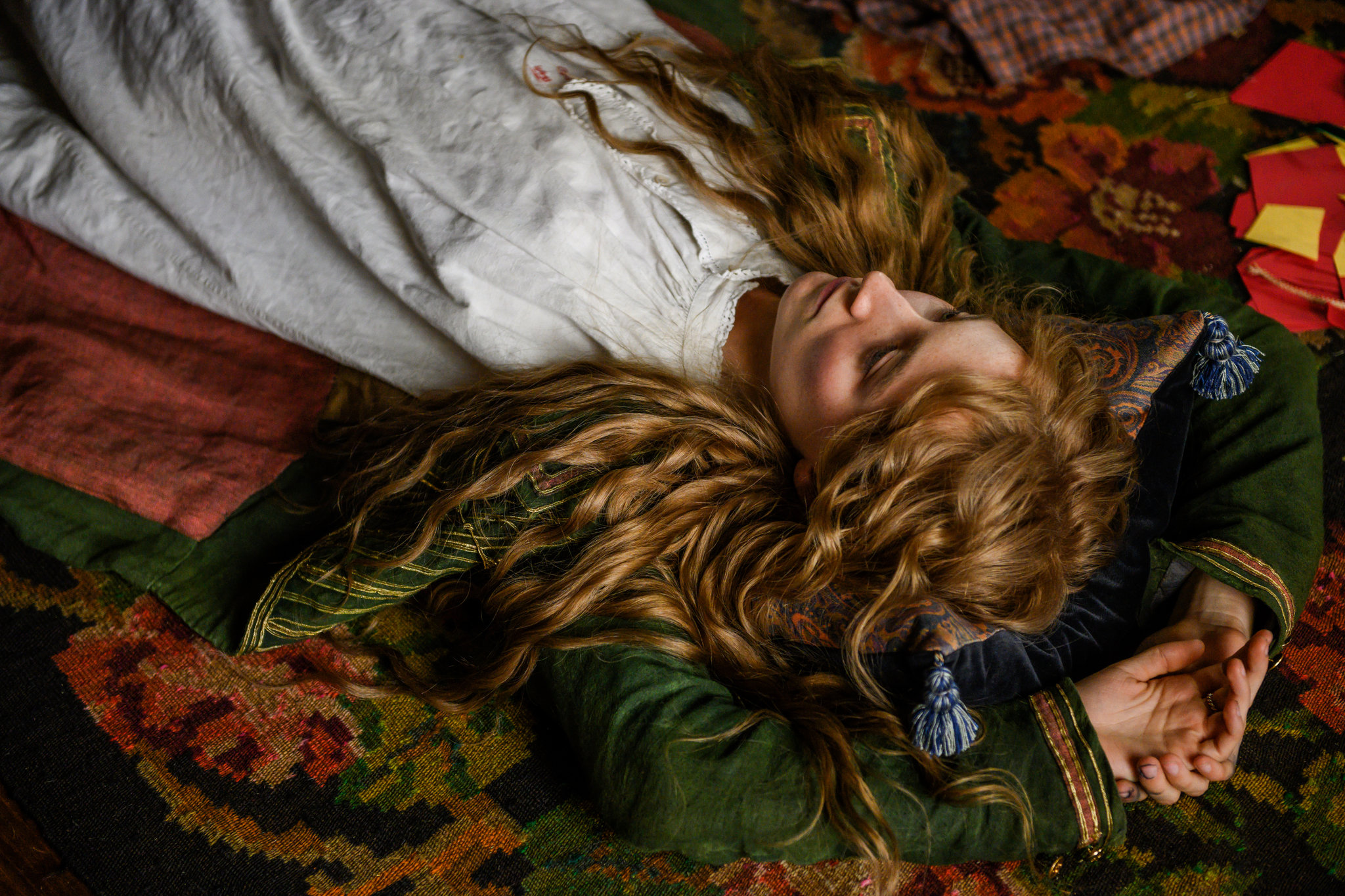 Greta Gerwig's adaptation of "Little Women" took home 6 Oscar nominations, including Best Picture, Best Lead Actress for Saoirse Ronan, Best Supporting Actress for first-time Academy nominee Florence Pugh, Best Adapted Screenplay, Best Editing, Best Cinematography, Best Costume Design and Best Original Score. This way, it outscored the 1994 "Little Women" movie by Gillian Armstrong, which got 3 Oscar nominations, among which the first Best Lead Actress nomination for Winona Ryder. No competition, though: the former director loved the 2019 adaptation and also launched the campaign #GretaForOscar to support her colleague!
This year, 25 year-old Saoirse Ronan takes home her 4th Oscar nomination as Best Lead Actress for her performance in "Little Women," becoming the second performer to ever reach this number in such a short time. Just 4 months ahead of her there's Jennifer Lawrence, who set the record in 2015. Saoirse earned her first Academy Award nomination at the age of 13 for her role in "Atonement," then in 2015 for "Brooklyn" and in 2018 for "Lady Bird;"
Martin Scorsese has become the most-nominated living filmmaker in Academy history, with his Oscar nomination for "The Irishman" being his 9th. This way, he breaks the record of Billy Wilder, director of "The Apartment," "Some Like It Hot" and "Sunset Boulevard", who died in 2002 and earned a total of 8 Oscar nominations in his career. However, Scorsese still has to catch up with William Wyler, director of "Roman Holiday" and "Ben-Hur," who scored 12 nominations before his death in 1981. The next most-nominated directors are Woody Allen and Steven Spielberg, with 7 nominations each;
Cynthia Erivo, a famous Broadway actress, is now an Oscar nominee for her performance as a slave-turned-abolitionist in "Harriet." If she wins, she will become only the second black Best Actress winner, after Halle Berry in 2002. In addition to that, at 33 she will be the youngest person to become an EGOT, that is the winner of Emmy, Grammy, Oscar and Tony Awards. Plus, she has two possibilities to take home an Oscar this year: she's been nominated for Best Actress and for Best Song with her "Stand Up," which appears in "Harriet."
Double Nomination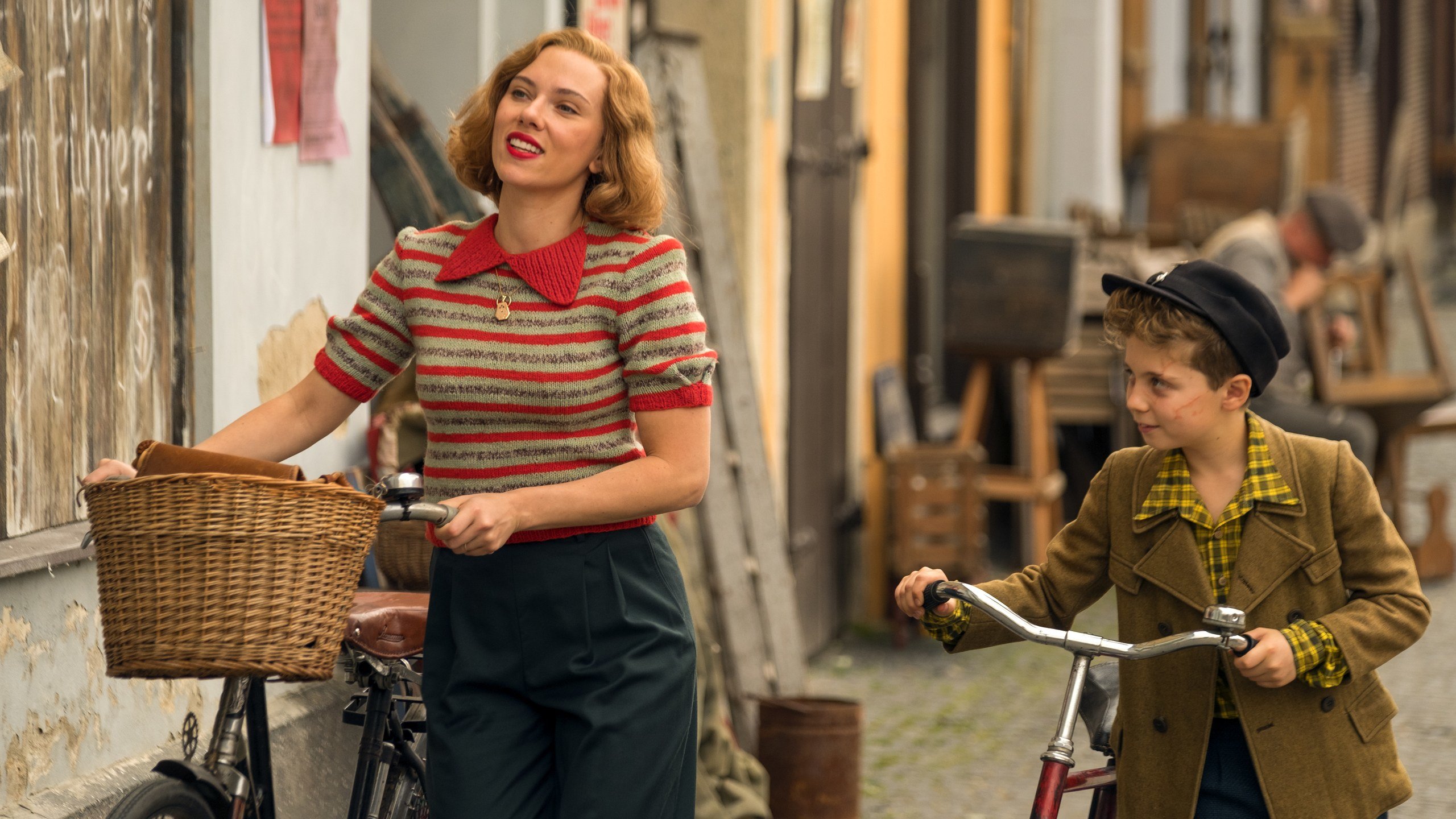 Scarlett Johansson is only the 12th actor ever to receive two nominations in acting categories in the same year, for Best Lead Actress in "Marriage Story" and Best Supporting Actress in "Jojo Rabbit" (and it's her first Oscar nominations ever!). Before her, this had happened only 11 more times in 92 years of Oscars' history, the first one being Fay Bainter in 1939 and the latest being Cate Blanchett in 2007. But let's dig up the past: of 11 double nominated actors, no one has ever won for both of the performances they were nominated for, and only 7 out of 11 took home one of the two statuettes on their plate; as a matter of fact, 4 of those 11 double nominees didn't win either category. So really, a double nomination isn't necessarily a synonym for double victory, it sure means you have a higher probability you'll take home a prize, but it's that kind of a one in a million thing. Anyhow, who knows, could Miss Johansson be the first double winner ever this year?
The Joker Legacy
The DC Comics villain par excellence, the archenemy of Batman, the Joker, has appeared in various forms of media, including films, TV series, books and videogames, with live-action films being the most successful. The first film actor to ever play the Joker was Cesar Romero in the 1966 movie "Batman," followed by Jack Nicholson in 1989, Heath Ledger in the 2008 film "The Dark Knight," Jared Leto in 2016 "Suicide Squad," up to Joaquin Phoenix in 2019 "Joker," the first origin story entirely based on Gotham City's villain. This last "Joker" by Todd Phillips has already won the Golden Lion award at the Venice Film Festival and got 4 Golden Globe nominations this year, plus one victory for the Best Actor category at both the Golden Globes and the SAG Awards, leading the BAFTA's nominations with 11, as well. The movie also picked up 11 Oscar nominations, including Best Picture and Best Actor for Joaquin Phoenix. About that, "I'm standing here on the shoulders of my favorite actor, Heath Ledger," said Joaquin in his acceptance speech at the SAG Awards; in fact, if Phoenix takes home the golden statuette, he would be the second actor to win for the role of Joker, after Heath Ledger, who took home the Oscar for Best Supporting Actor back in 2008;
First Times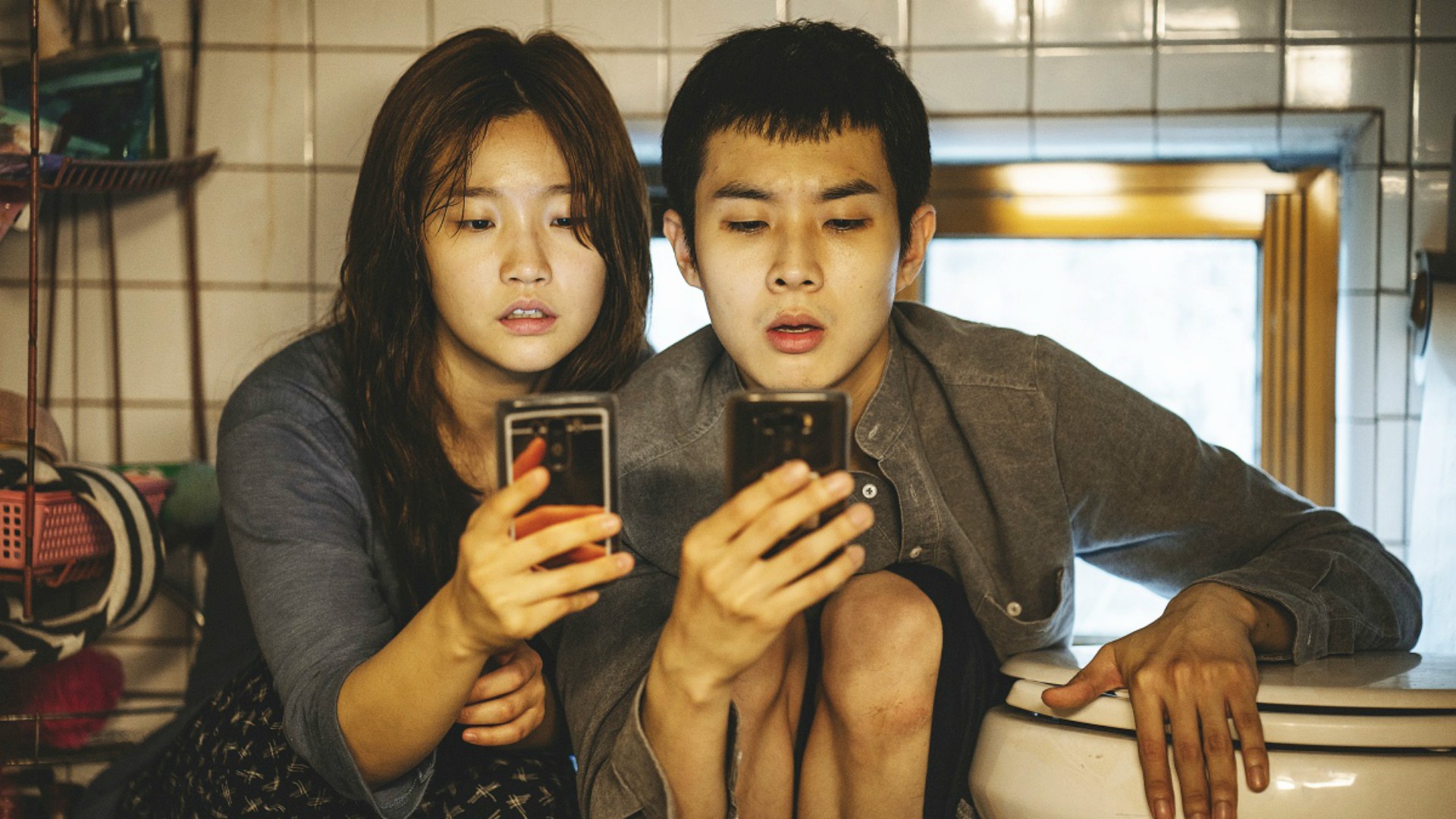 "Parasite" is one of this year's big movie hits: after winning the Palme d'Or at 2019 Cannes Film Festival, the Golden Globe for Best Foreign Feature, and the SAG award for Outstanding cast, it took home 6 Oscar nominations, making history as the first movie in a non-English language to take the top prize at the SAG Awards for best cast and the first South Korean movie to be Oscar-nominated for Best Picture and Best International Feature. As director Bong Joon-ho said in an interview with Variety in November, let's hope that any Oscar attention will encourage people to find out more about South Korean cinema;
Antonio Banderas, after winning the best actor prize at the 2019 Cannes Film Festival for his performance in Almodóvar's "Pain and Glory," has now earned his first Oscar nomination ever for that same role. This event seems to give him and us hope that non-American films can get and will see more Academy appeal;
The Evergreen Biopic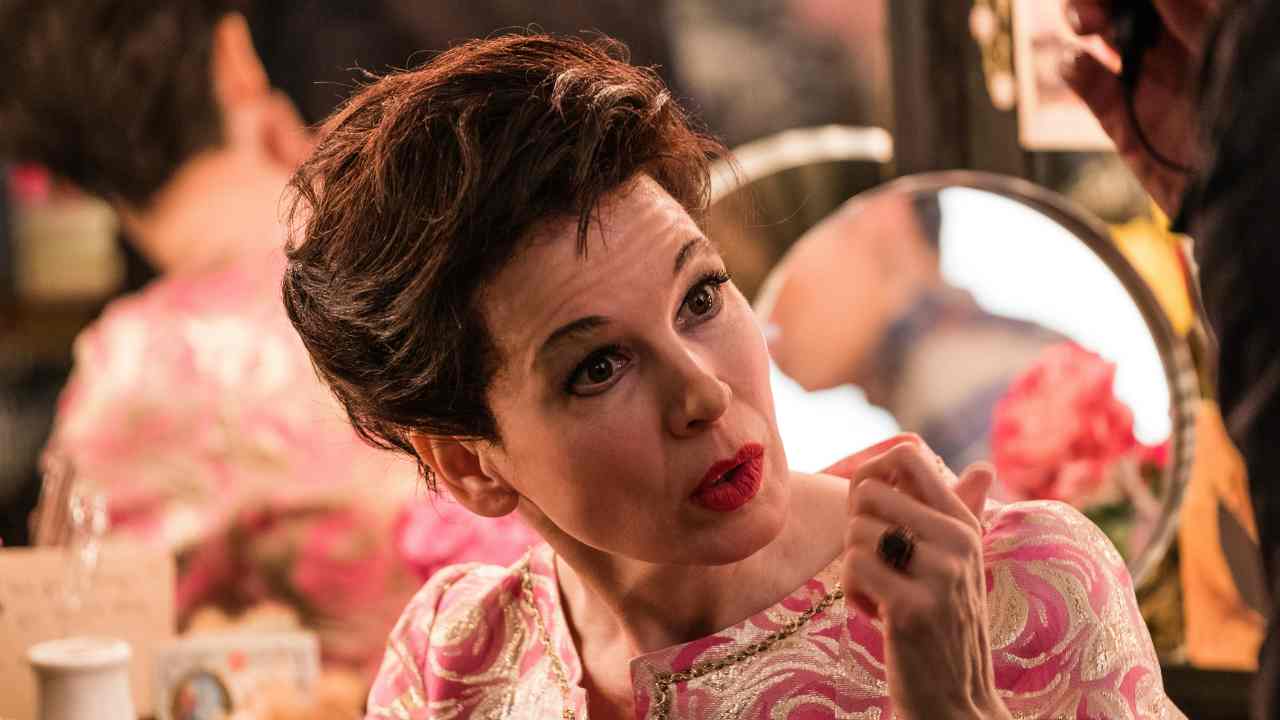 Three-time Oscar nominated Renée Zellweger has charmed international audience and critics with her terrific performance in "Judy," biopic by Rupert Goold about Judy Garland's last years of life. As a matter of fact, this is yet another biopic to be multi-awarded and Oscar nominated: remember "Shindler's List," "A Beautiful Mind," Walk the Line," "The King's Speech," "Bohemian Rhapsody," just to name a few of the new Millennium? Let's face it, to play in a biopic is, for today's actors and actresses, a safe win, no doubt;
War in One Take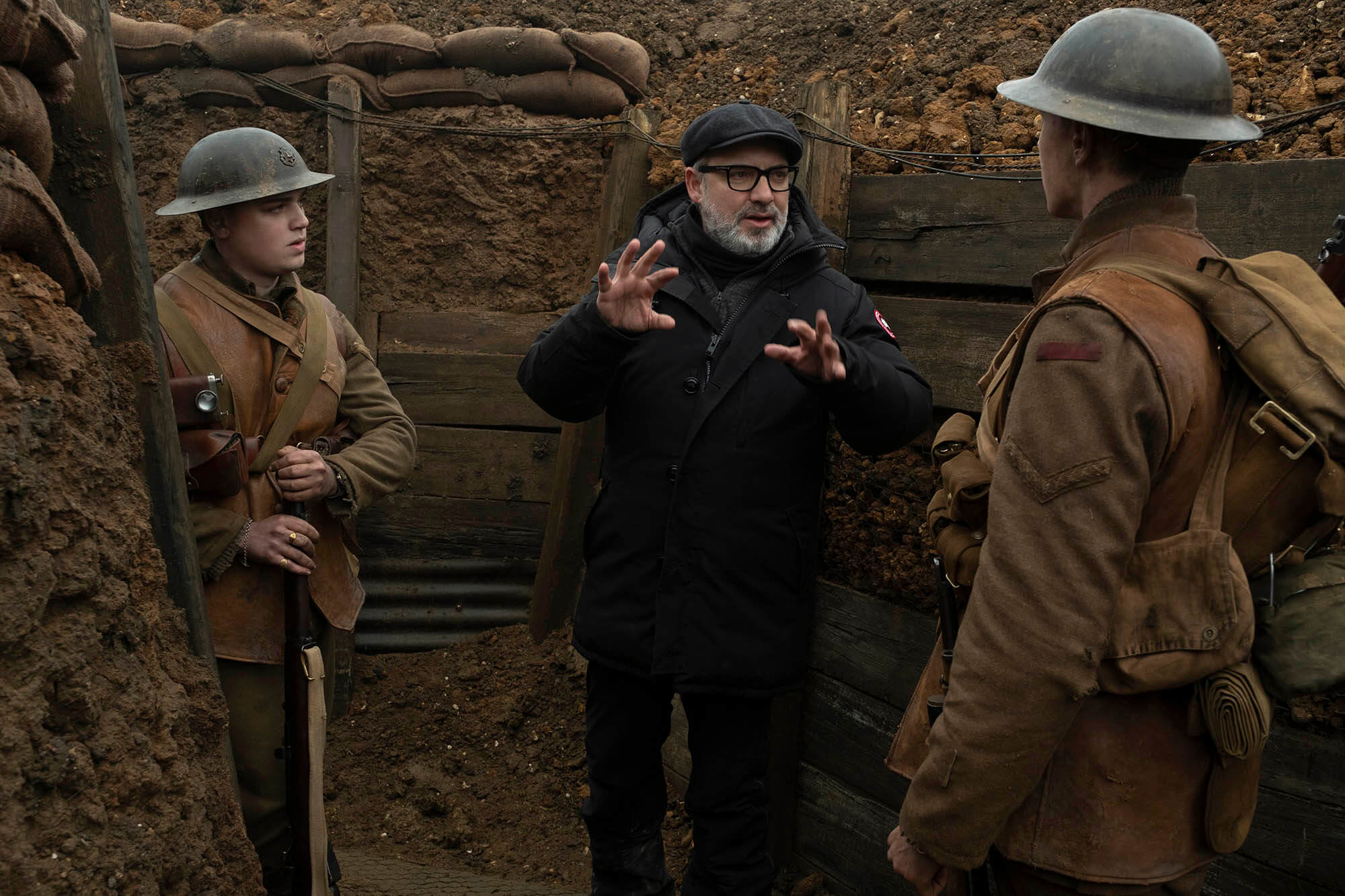 2020 Oscars frontrunner "1917" by director Sam Mendes was shot in a single shot long take, an experiment by which the Academy has always been fascinated (let's just think of 2014 "Birdman"). Another attraction of his for the Oscar race: it's one of the few movies ever made to revisit the events of World War I (instead of World War II);
To Sum Up: En Route To The 92nd Academy Awards
While waiting for the last three stages of the race to take place, let's brainstorm about this season's most award-winning and Oscar-nominated features and performers and try and make some predictions about who's going to show off a golden statuette on the most prestigious and most awaited night of the cinephiles' year.
"Once Upon a Time in Hollywood"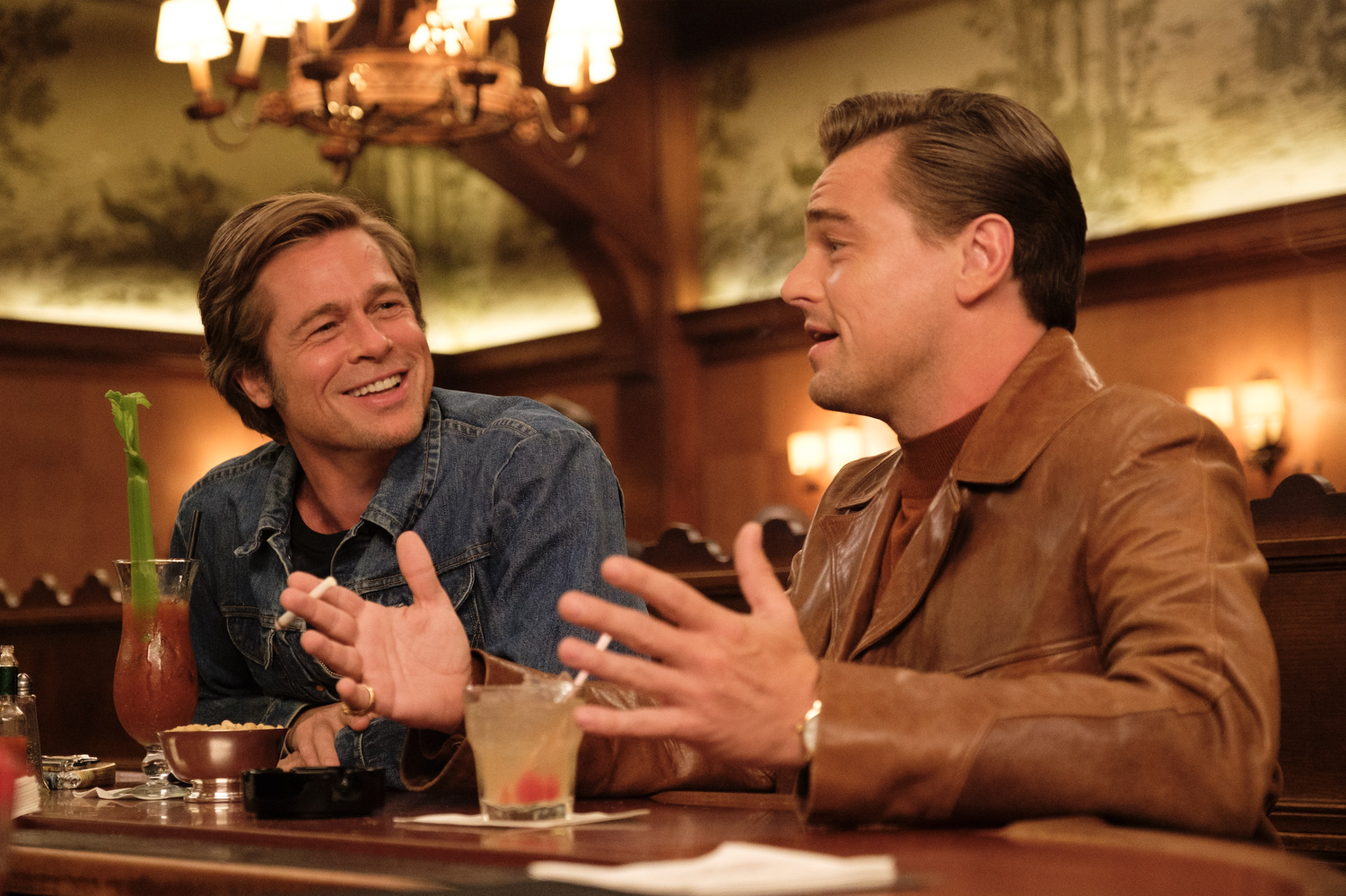 Already multi-awarded and acclaimed by critics and audience, Quentin Tarantino's latest creation will most likely collect a number of statuettes.
"Joker"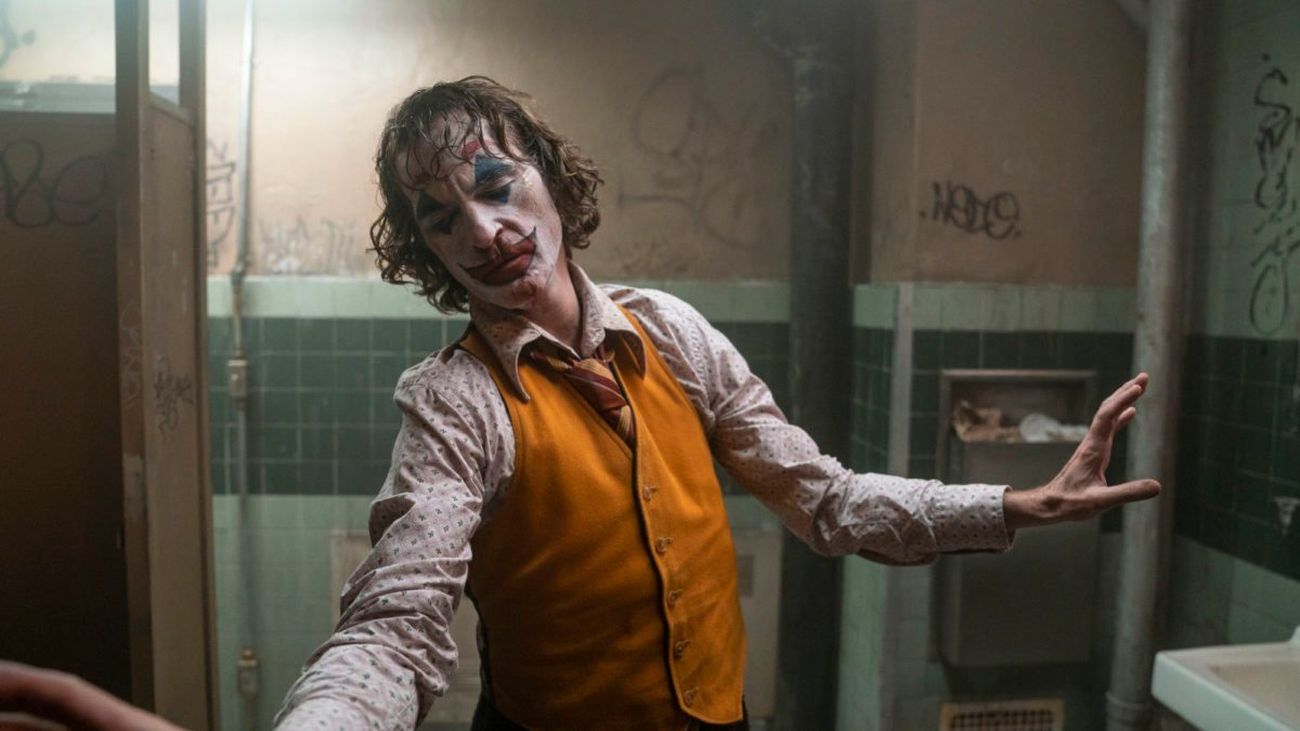 Will this feature be the first DC Comics-inspired film to win the Oscar's top prize?
"1917"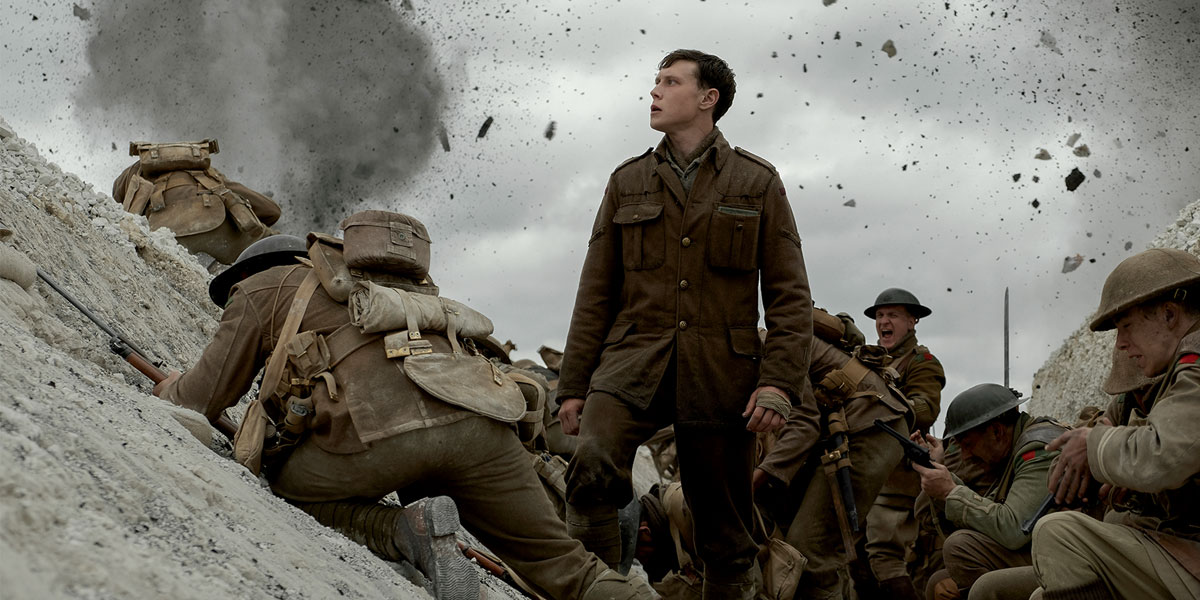 Will the "one-shot" World War I film from director Sam Mendes live up to everyone's expectations?
"Parasite"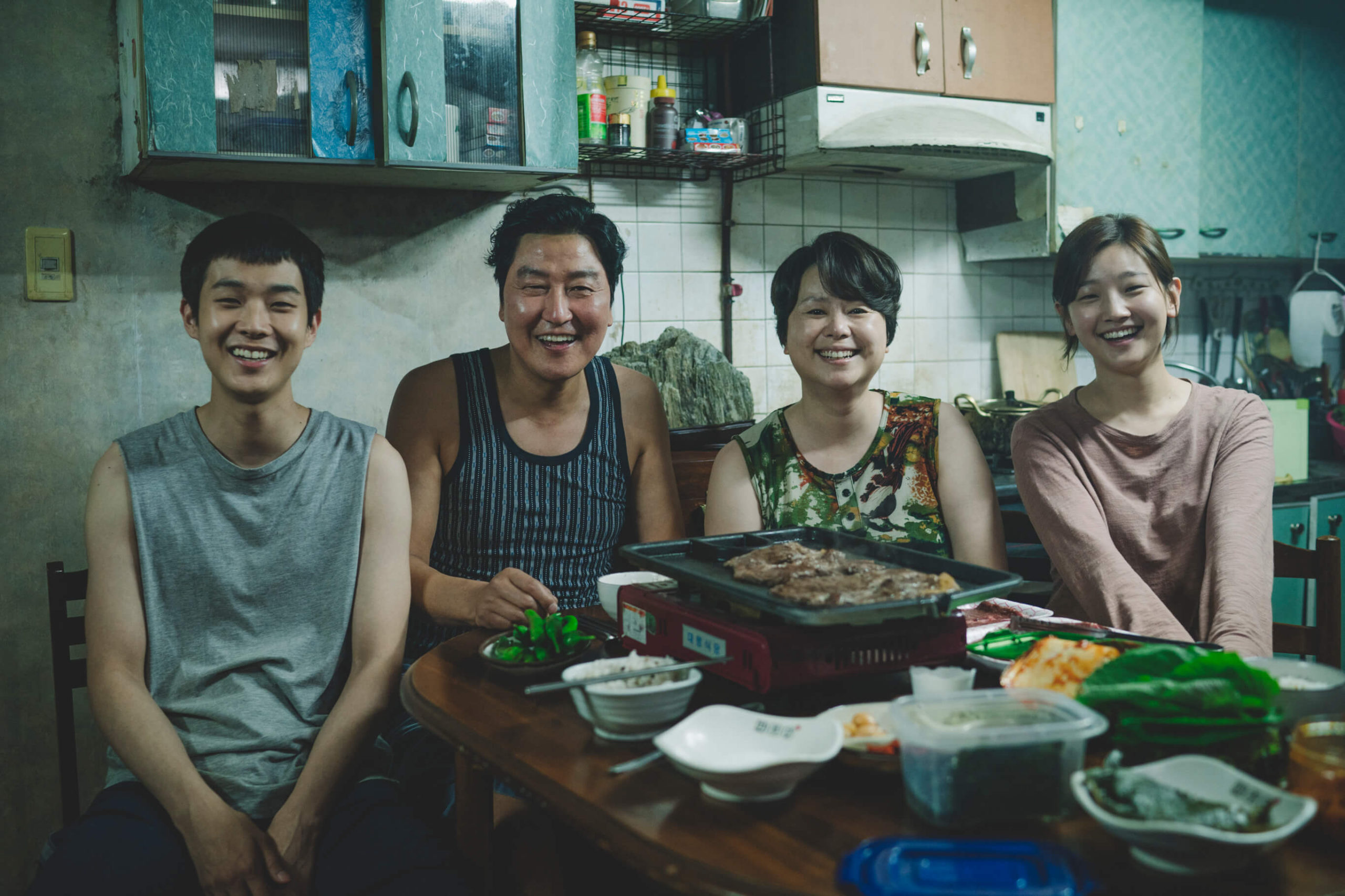 This movie has already made history, both on a world cinema and South Korean cinema level. Will it make more history, bringing home the victory?
Behind and On the Scenes
Joaquin Phoenix, Brad Pitt, Quentin Tarantino, Laura Dern and Renée Zellweger seem those who'd better rehearse a nice and fresh acceptance speech to be read out loud on the Academy Awards stage.
As for us: who do we hope to watch hop on stage on February 9th? On top of the list we've got Adam Driver, who's heart-wrenching performance in "Marriage Story" will forever stay in our hearts; Saoirse Ronan and Florence Pugh follow suit, having portrayed one of the best versions of Jo and Amy March in "Little Women;" then there's Greta Gerwig, whose brilliant writing has revitalized a cornerstone of world literature such as "Little Women;" last but not least, we dream of Noah Baumbach walking that stage and getting the standing ovation he deserves for coming up with  "Marriage Story" extraordinary screenplay.
These are our prayers, our hopes and our predictions. What about yours?