Jewelry is part of our look, it identifies our style, and it makes us recognizable, just like clothing. So why not choose to wear jewelry made in Italy, that promotes a thoughtful and conscious purchase, chooses to embrace a greener and sustainable approach, enhances Italian craftsmanship, and supports the ethical and local business?
These are the values on which many new jewelry brands are based, which are often small and medium-sized companies that, thanks to Instagram, have become real must-haves in the accessories sector. So we have made a list of 10 made-in-Italy brands, both sustainable and artisanal, not to be missed!
Jewelry Made In Italy
Coquillage
In the warm summer air of 2018, Coquillage was born: it is a jewelry brand founded by Giulia Beltramini. She moved from Trieste to Milan, transforming her passion for craftsmanship and jewelry into a craft, with a real touch of art. From the most classic rings and earrings to necklaces, ear cuffs, and hoops, recalling different styles and lands, transporting us from the coast and beaches to further inland. Simple jewelry, but with an elegant finish, full of feelings and perfect for every situation. In the brand's range, we experience small handmade works of art, composed of a mix of stainless steel plated in gold and semi-precious stones such as coral, amethyst, and jade.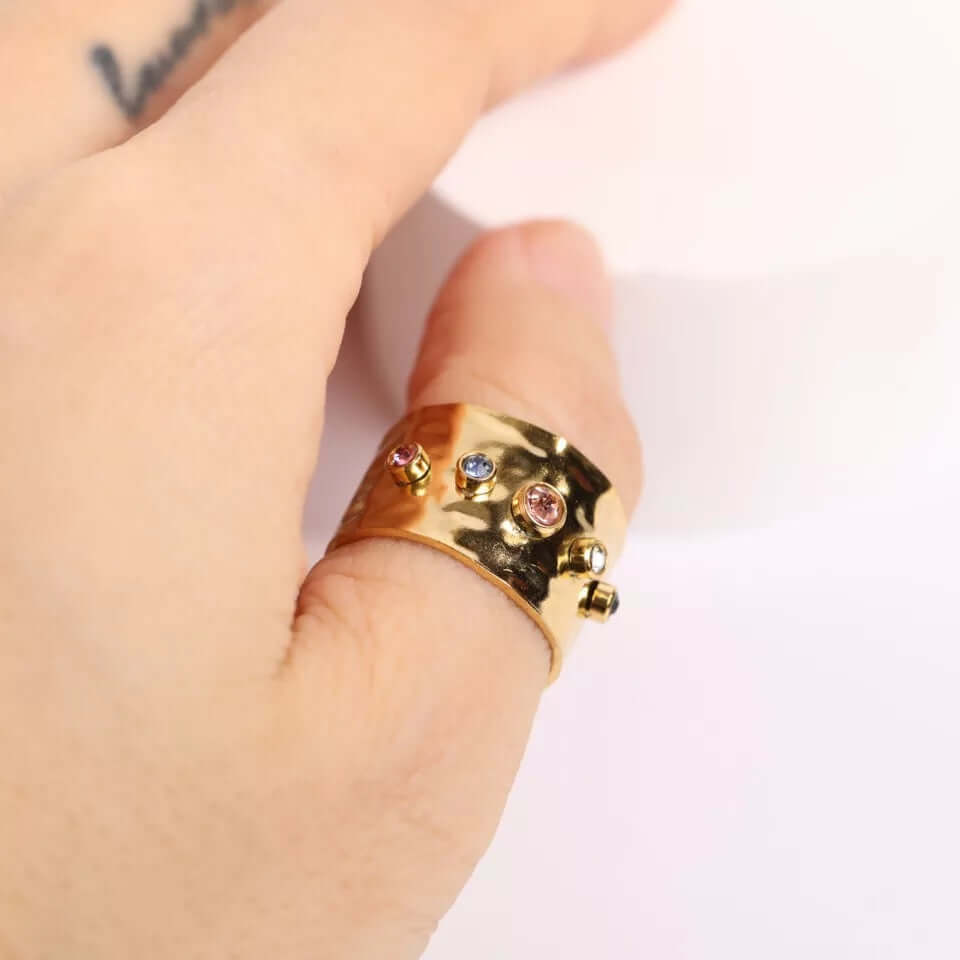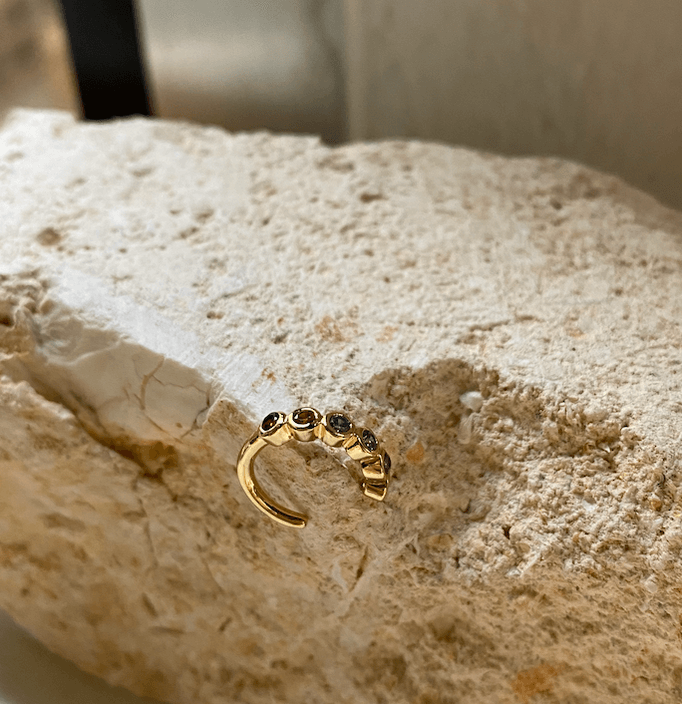 Jewelry Made In Italy
Voodoo Jewels
Impossible to have never heard at least once about Voodoo Jewels. The brand was created from the need of the designer Livia Lazzari to free jewels from the classic idea of a precious object, thus avoiding noble and expensive materials and becoming a spokesman for the research of the relationship between human beings and nature; it gives jewelry a new urban character, a strong and rebellious one. Voodoo Jewels is characterized by unusual shapes, combined with rare and unusual materials, thus creating the "voodoo" accessories: in tribal cultures, voodoo objects possessed magical qualities and were the common thread between the human dimension and the spirit of nature. Similarly, the Voodoo Jewels' creations are an intermediary between reality and the enchanted world.
The result? Earrings and rings in gold, silver, bronze, and other precious stones, which do not go unnoticed, each jewel being an exclusive tale of a complex and articulated world. Each product is handmade and is a unique and unrepeatable object, enriched with strength and magic. Moreover, all Voodoo Jewels' creations put women's bodies in contact with their inner self trying to nourish the love towards themselves and the acceptance of those characteristics that could be considered flaws but, on the contrary, make us unique and different. Voodoo Jewels is not just a jewelry brand, but a real expression of self-love.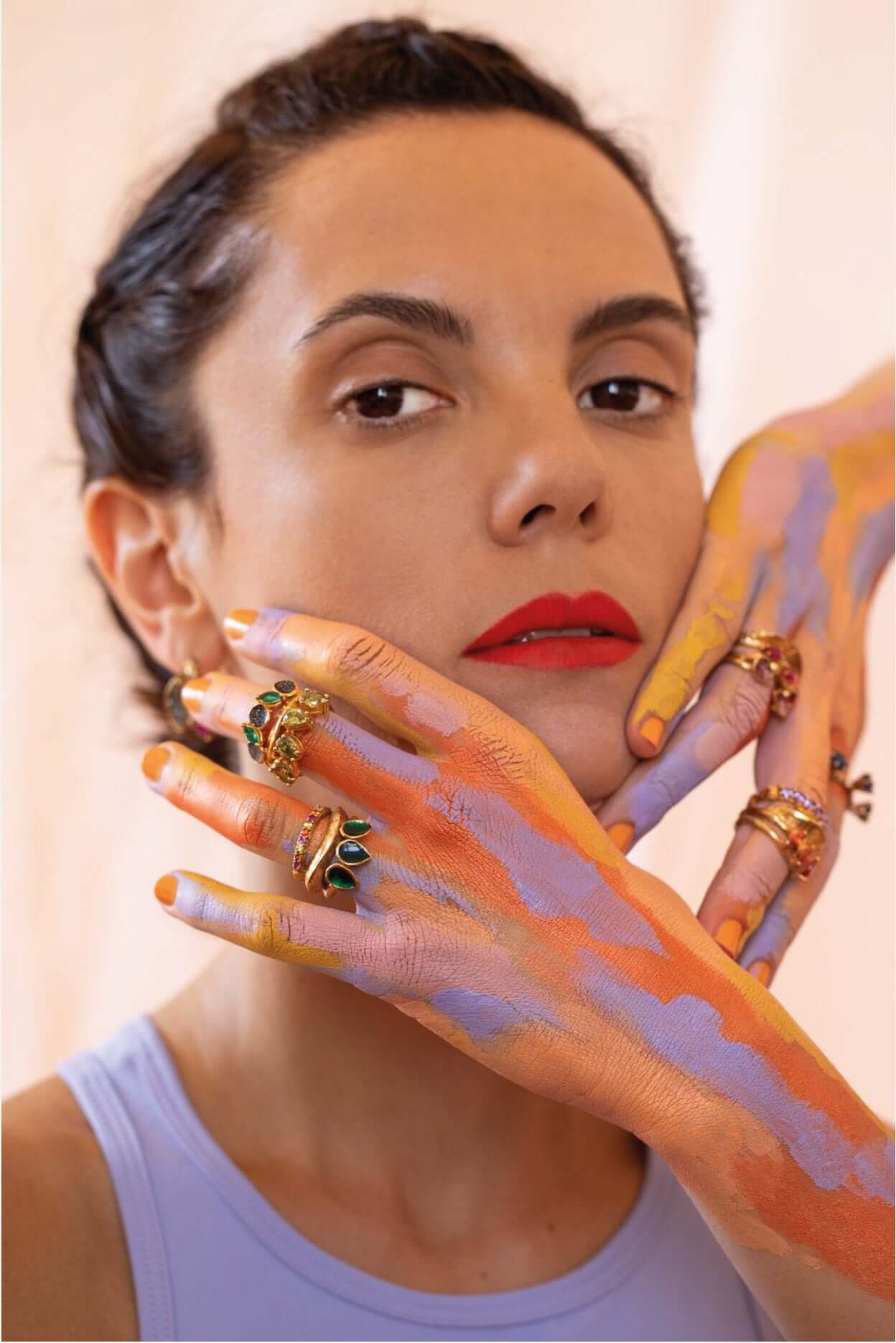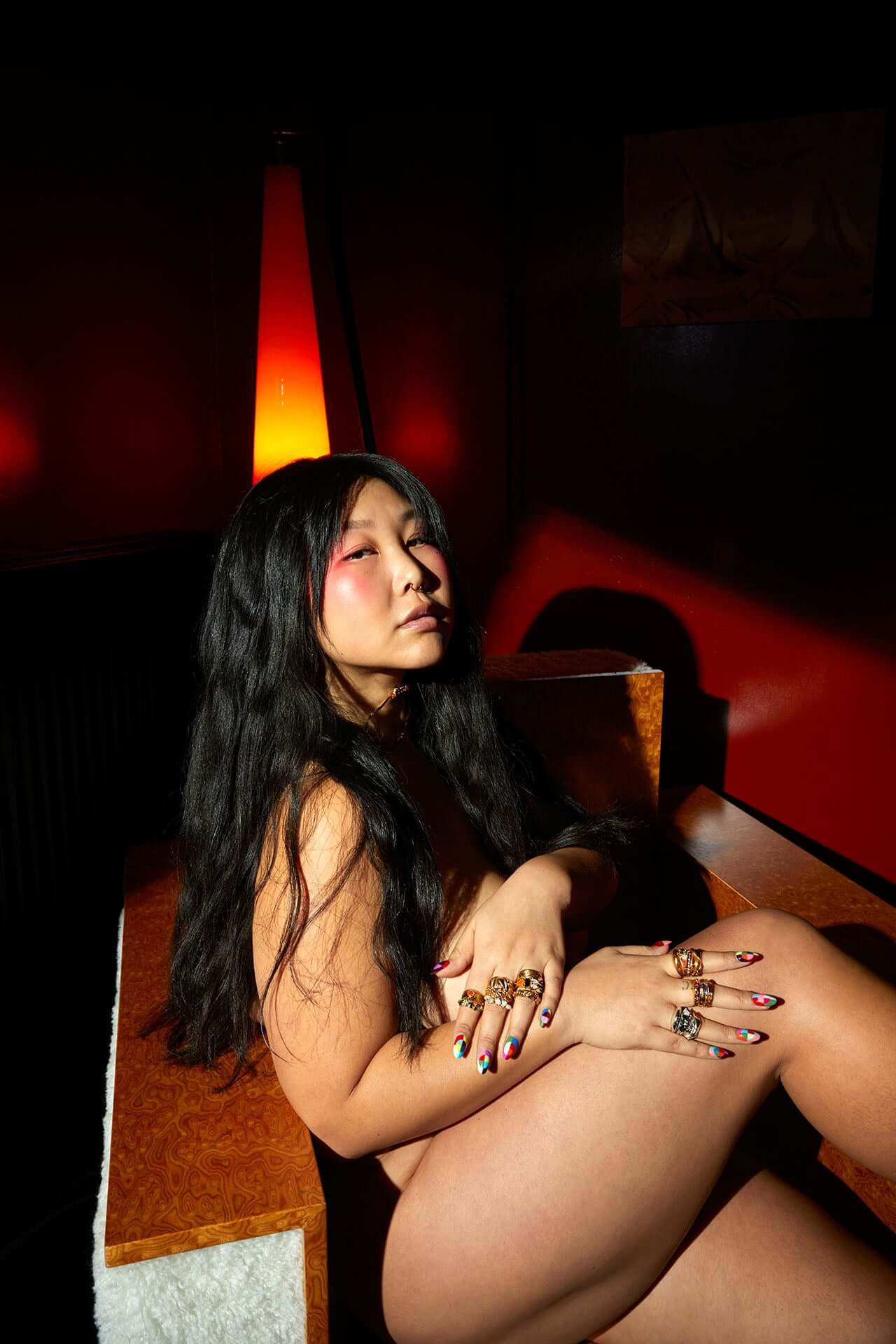 Jewelry Made In Italy
Alessandra Camilla Milano
The jewelry brand Alessandra Camilla Milano is the result of the passion, creativity, and vision of Alessandra C. Mustacchi, founder and designer of the brand. Elegant, sexy, and timeless. Alessandra's inspiration for the creation of her brand comes from the value and role that women have in the world, urging the idea that they can build their identity and feel feminine and special at the same time. Alessandra Camilla jewels are rebfined and classy, and it is impossible not to notice them.
Every single piece is entirely handmade in Milan, by local artisans, thus contributing to the community and reducing the carbon footprint, as well as supporting local small businesses and offering job opportunities. Moreover, sustainability and love for the Planet are very important for the brand. In fact, all the gold comes from a historic Italian company that is part of the Responsible Jewelry Council (RJC) and uses technologically advanced methods to extract gold respecting the protection of the environment; all the stones are extracted ethically and responsibly, without exploitation in the extraction process, as well as choosing stones of ethical origin and recycling gold. Finally, Alessandra Camilla does not use ivory, in an attempt to help preserve elephants from extinction.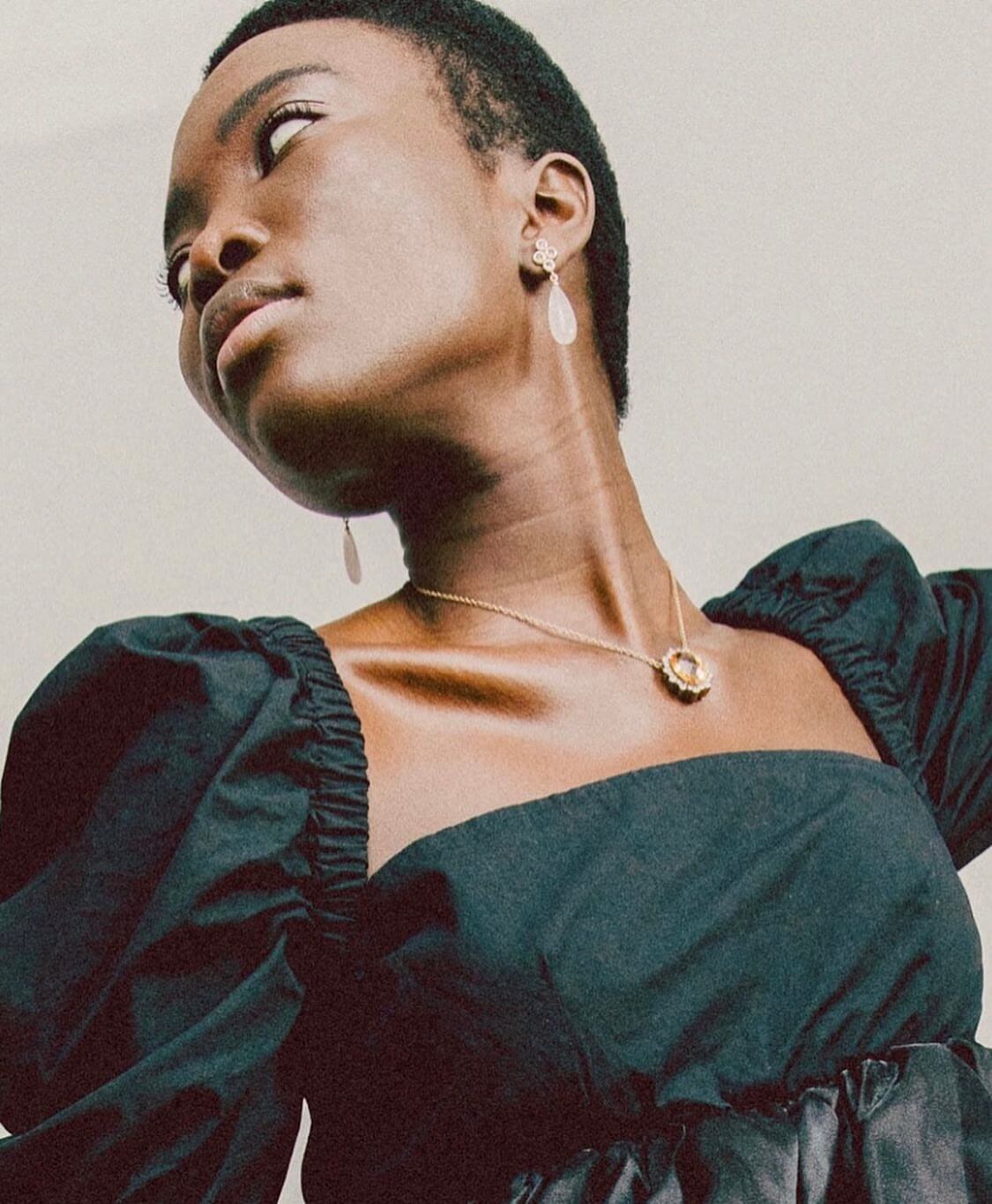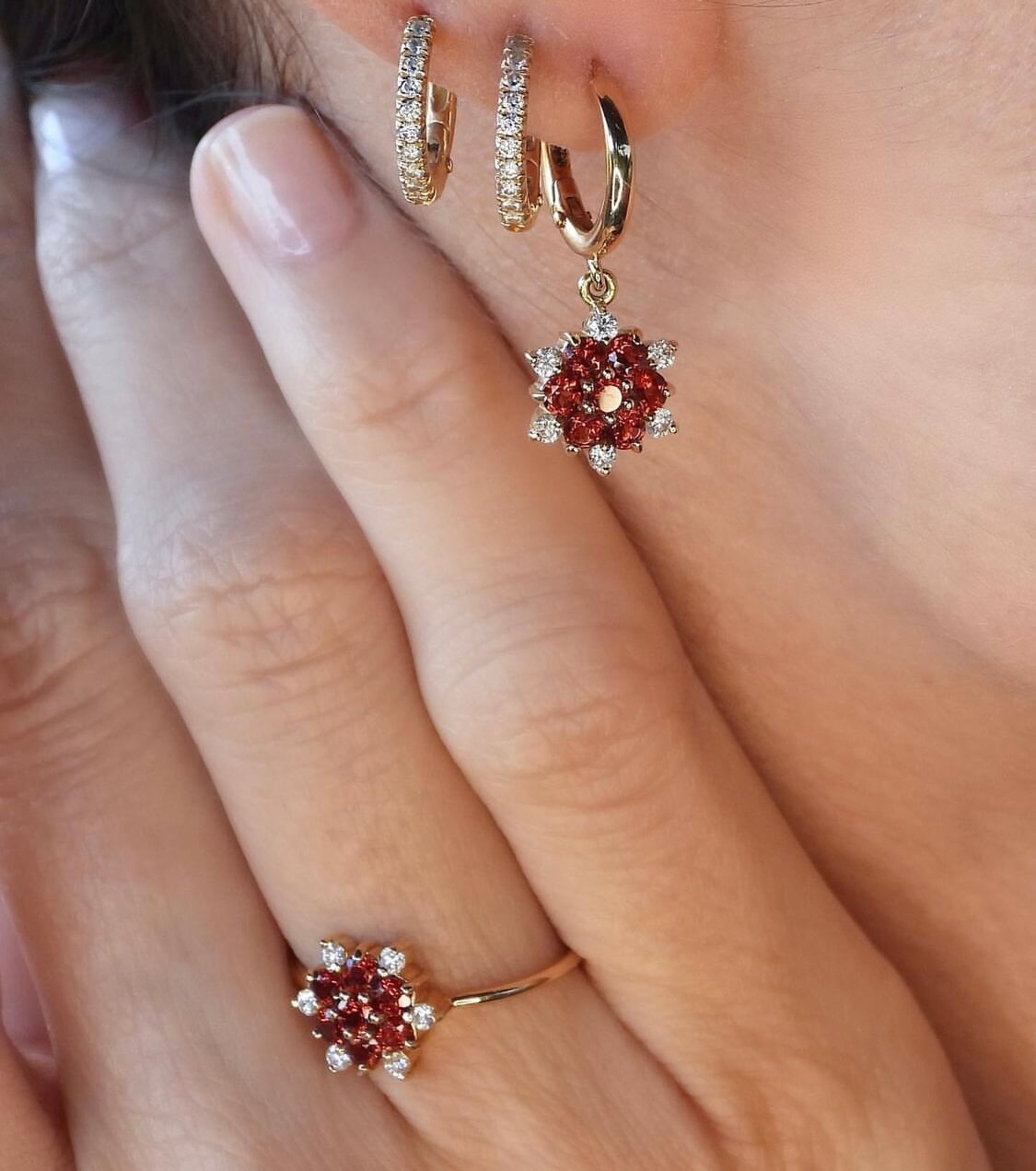 Jewelry Made In Italy
Pepa Flaca
It literally means "pepa" (something rounded) and "flaca" (thin) in Spanish and is the brand of porcelain jewelry and fine ceramics born from the mind of Natalia Triana, jewelry designer and creator of Pepaflaca. Her creations are produced in her laboratory in Bologna, where everything comes to life: most of the jewelry is made of white porcelain clay, which allows the possibility of endless decorations, but recently the mixing of different types of porcelain is used, as each clay has a different texture and set of characteristics and it is constantly a discovery of new possibilities. With fingers, or with a wooden tool, the shape is defined and for each piece, it takes about 2 days for complete baking in the oven. Finally, a third baking round allows you to add gold, mother of pearl, stainless steel, or 975 silver or bronze.
The slightly curled shapes thus become the distinctive feature of earrings, pendants, and rings with soft and ethereal volumes.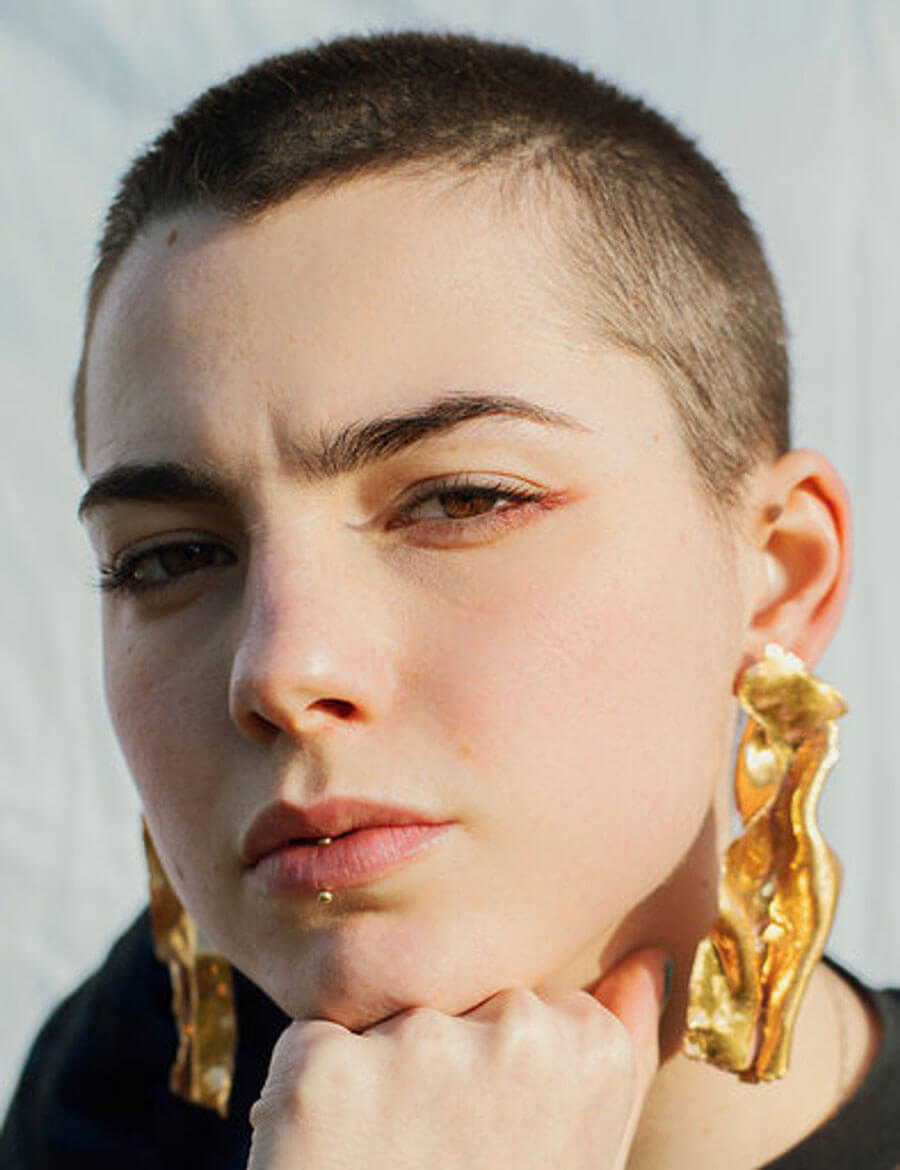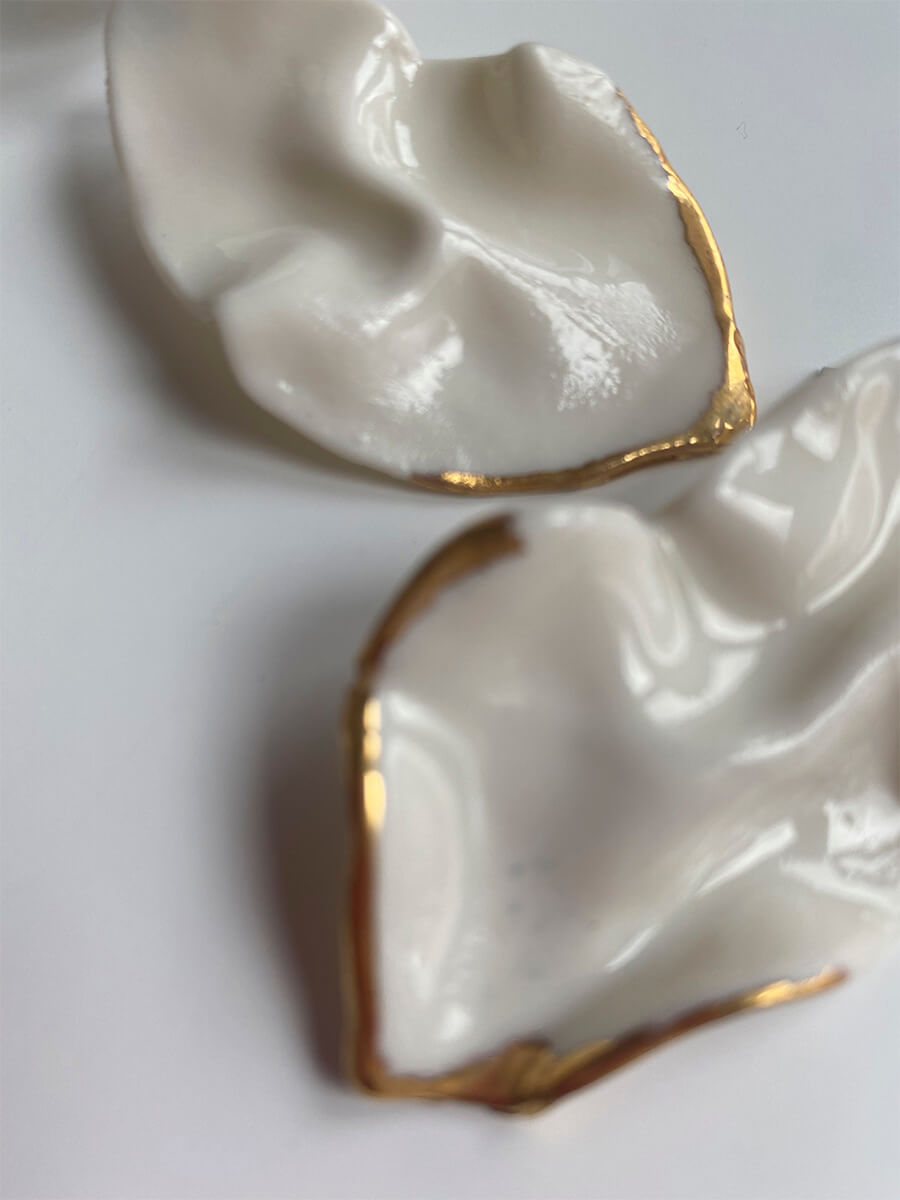 Jewelry Made In Italy
Argentoblu
Argentoblu is a brand of artisanal jewelry created in Tuscany by the Scapecchi family: its history began in Arezzo in 1950, following the dream union of precious materials, with the chromatic notes of the seas that surround our Earth, a manufacturing artistic path of over 30 years. All the jewels have the touch of a vintage soul and an eclectic aesthetic, made of antiqued silver 925, rhodium-plated or with 18k plating, 1-micron thickness, with the nickel-free galvanic finish. In addition to that, each Argentoblu jewelry piece, when it loses its "glow", becoming more opaque and dull, is renovated by restoring the original plating, in favor of a more green and sustainable world.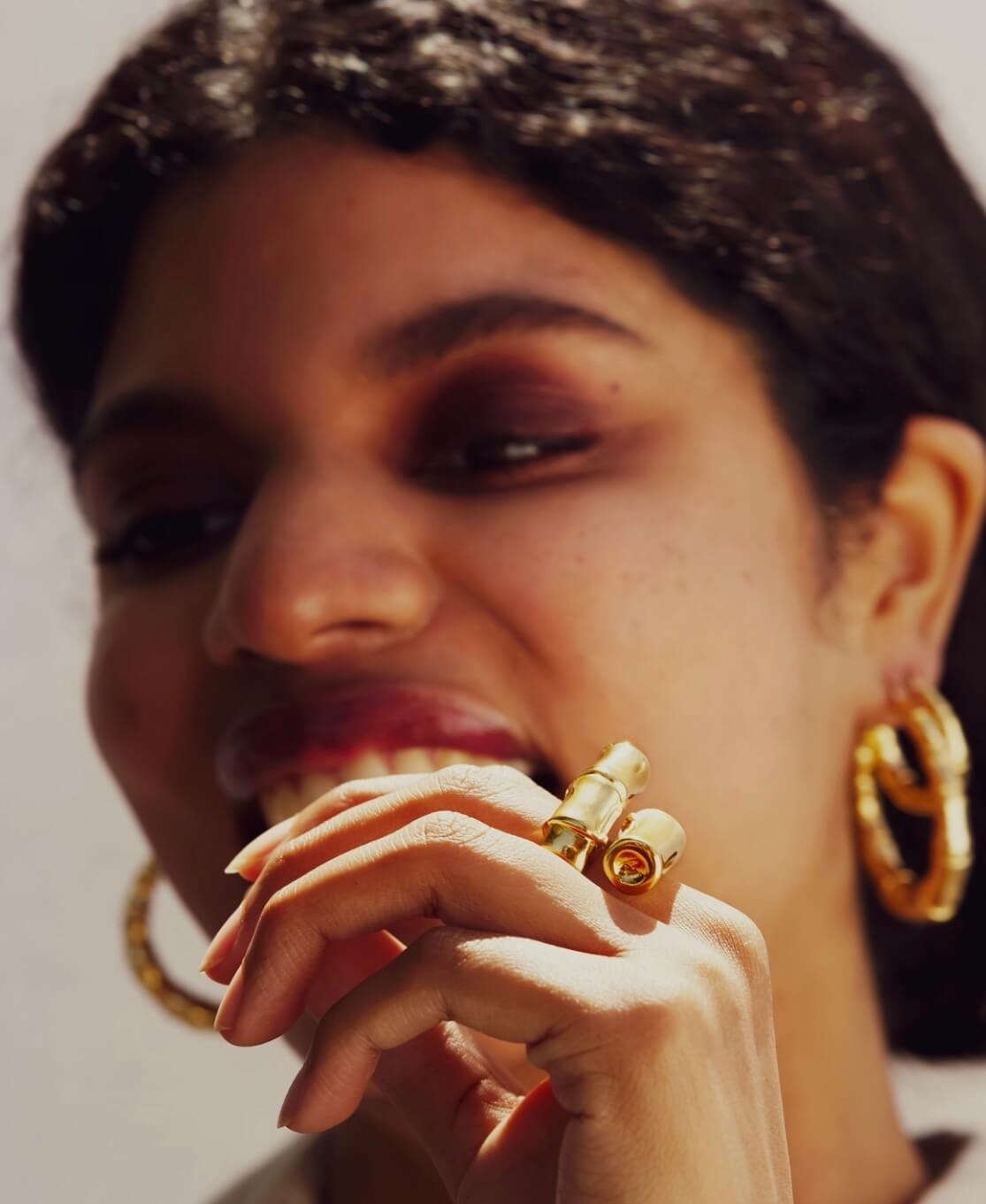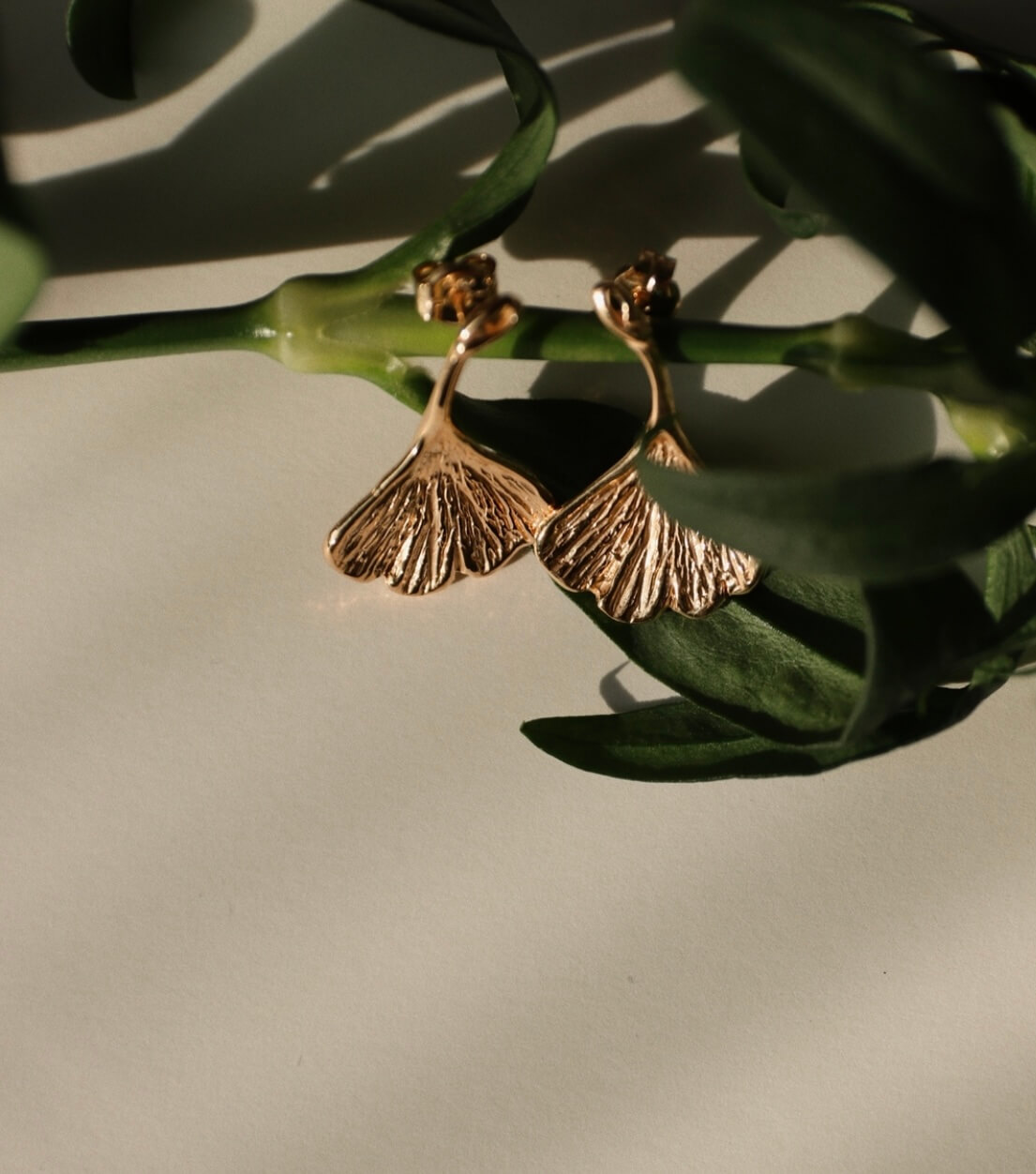 Jewelry Made In Italy
Lil Milan
Lil Milan is an Italian brand founded by Veronica Varetta in 2014 because its founder could not find any jewel that met her taste and that was in line with her budget. The characteristics of the jewelry she sought were pure gold, essential lines, and something she could wear every day. And so, she began to draw the first sketches and look for a goldsmith in Milan, who could make them for her… until today! Now, Lil Milan boasts 84,4 thousand followers on Instagram and is appreciated by everybody for its minimal and clean aesthetic: every jewel is handmade in 9 or 18-carat gold in Italy!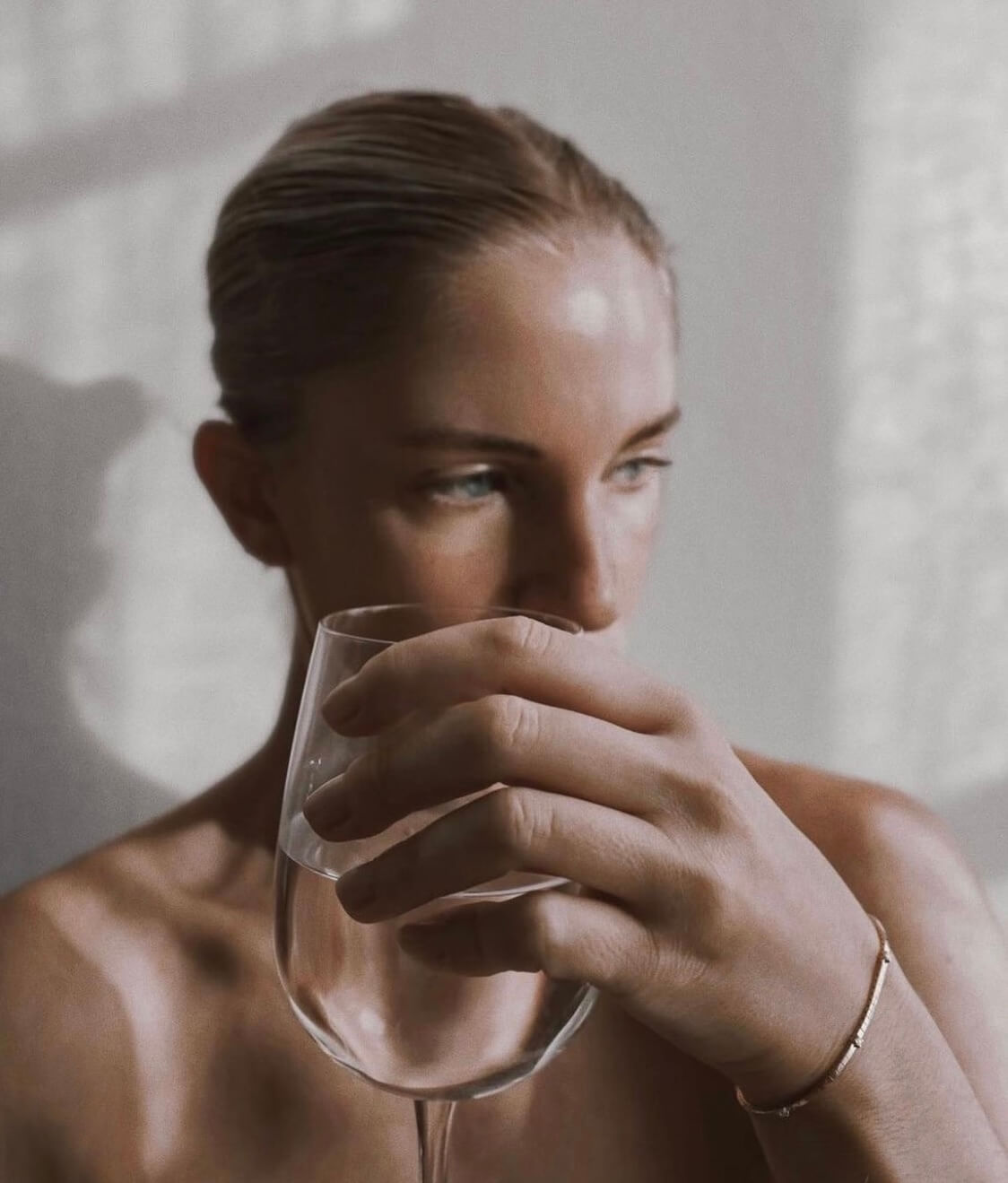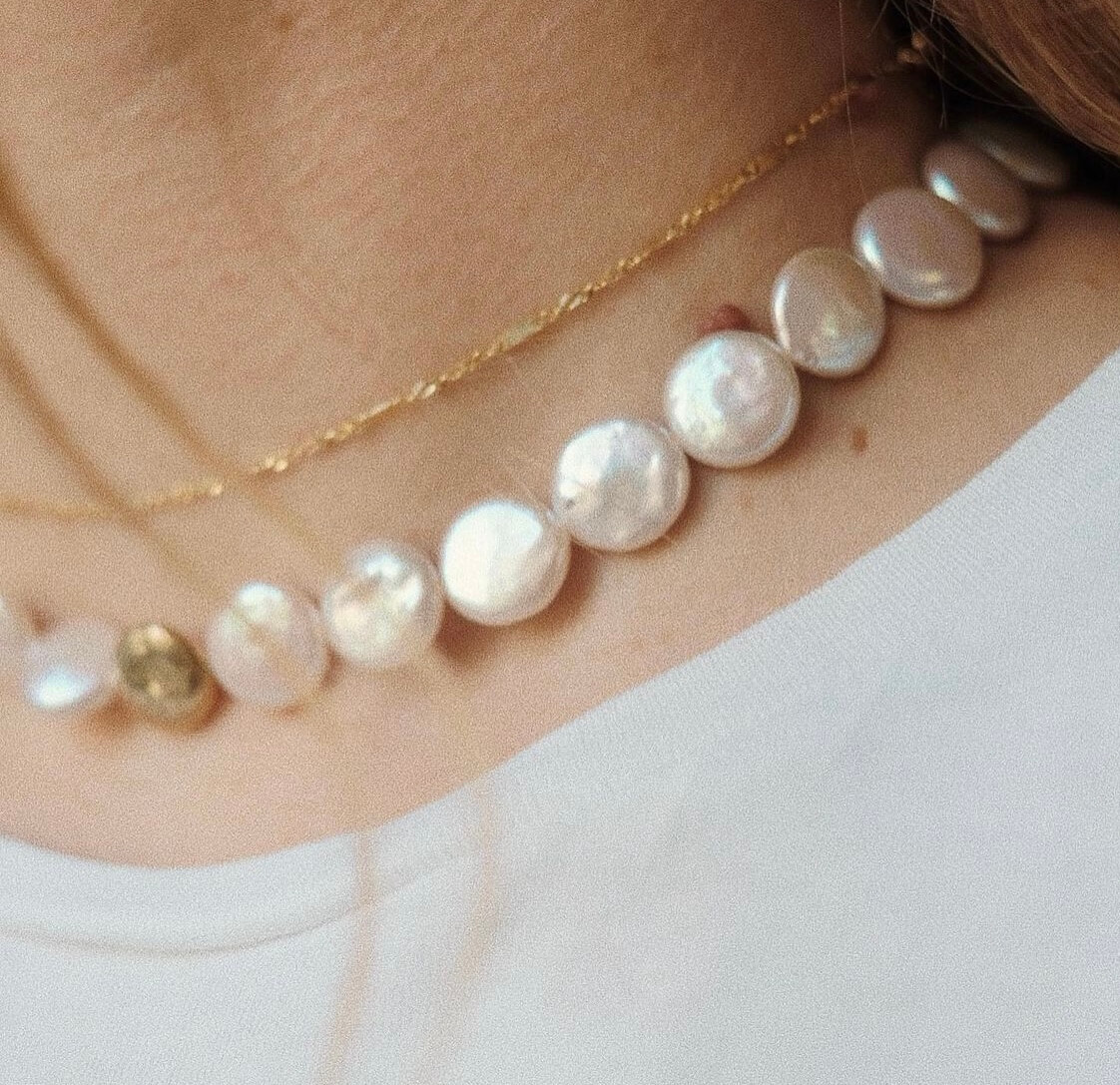 Jewelry Made In Italy
Carolina Ravarini
The keywords for Carolina Ravarini? Craftsmanship, limited pieces, hand-made, and symbolism. An inclusive design for a collection that focuses on the union between the animal and plant world, positive symbolism, and the self: an invitation to be, live and dream. Moreover, being meteoropathic, each of her creations must be a Ray of Life, a ray of life and positivity.
"Ray of Life is a way of life; being surrounded by good people, cheerful colors, symbols that recall happy memories located in small drawers in our mind, that before were closed. Living with a smile on brings positivity to everyday life. Ray of Life is yellow, sun and light."
Each creation is also ethically made, respecting all the workers of the production chain. The creative process begins in Carolina's studio in Milan, while the jewelry manufacturing takes place in Italy employing careful craftsmanship and the jewel comes to life thanks to the expert hands of master goldsmiths, who guarantee its high quality.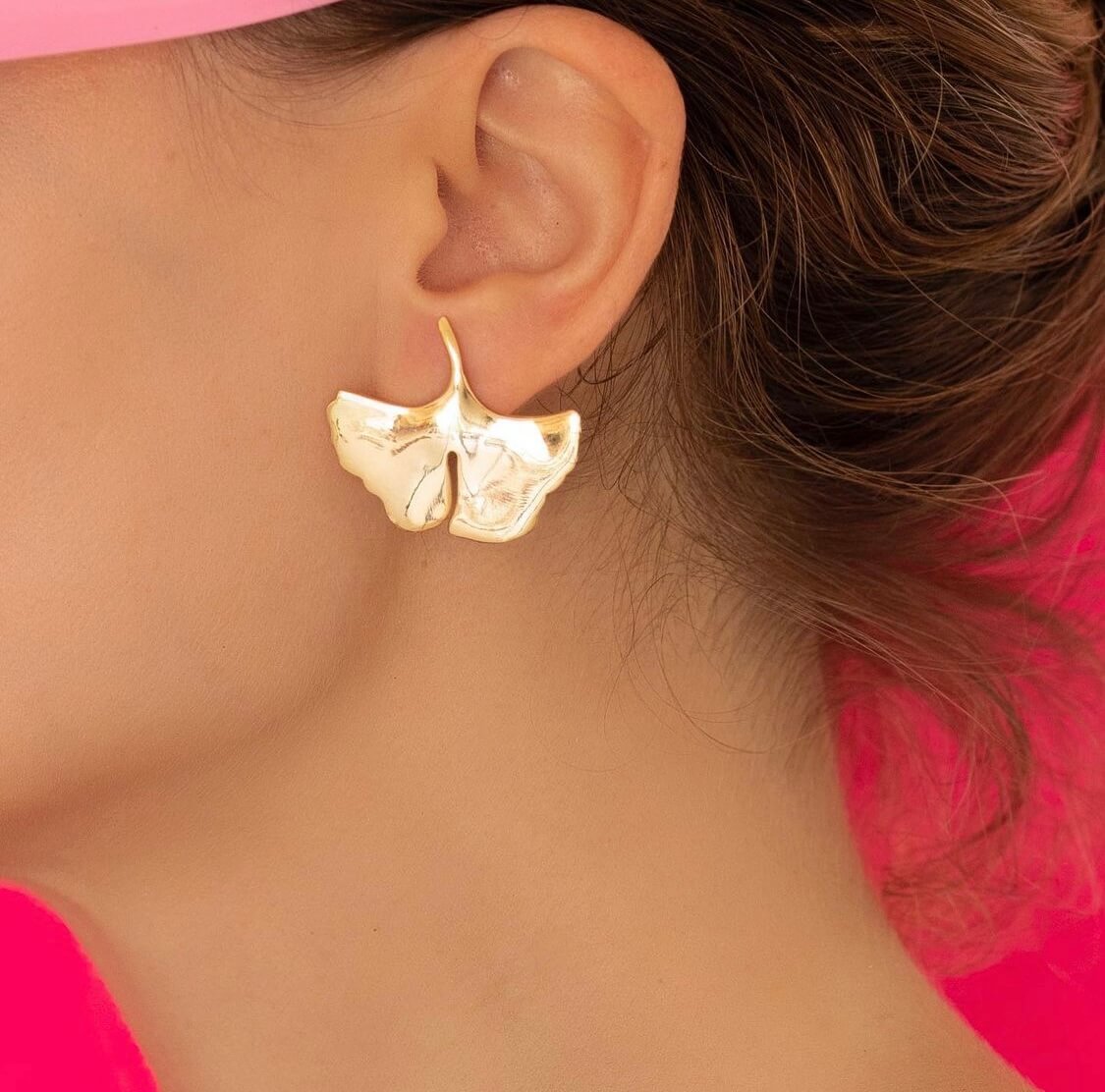 Jewelry Made In Italy
Gala Rotelli
"Everyone deserves a fairy tale".
Gala Rotelli is a brand dedicated to the frailty of beauty, founded by Gala Rotelli and born in 2015 to create a world of objects and accessories inspired by the poetry of the universe. Its work is called "Poetic design" and is everything that can maintain its beauty, despite its fragility and imperfection. Each object of the collection is designed as a poem. The brand mixes 3D technology with Italian manufacturing to create a new contemporary product, working through many means, from bronze and silver to ceramics, from glass to iron, and, what is important, is that each object keeps its light.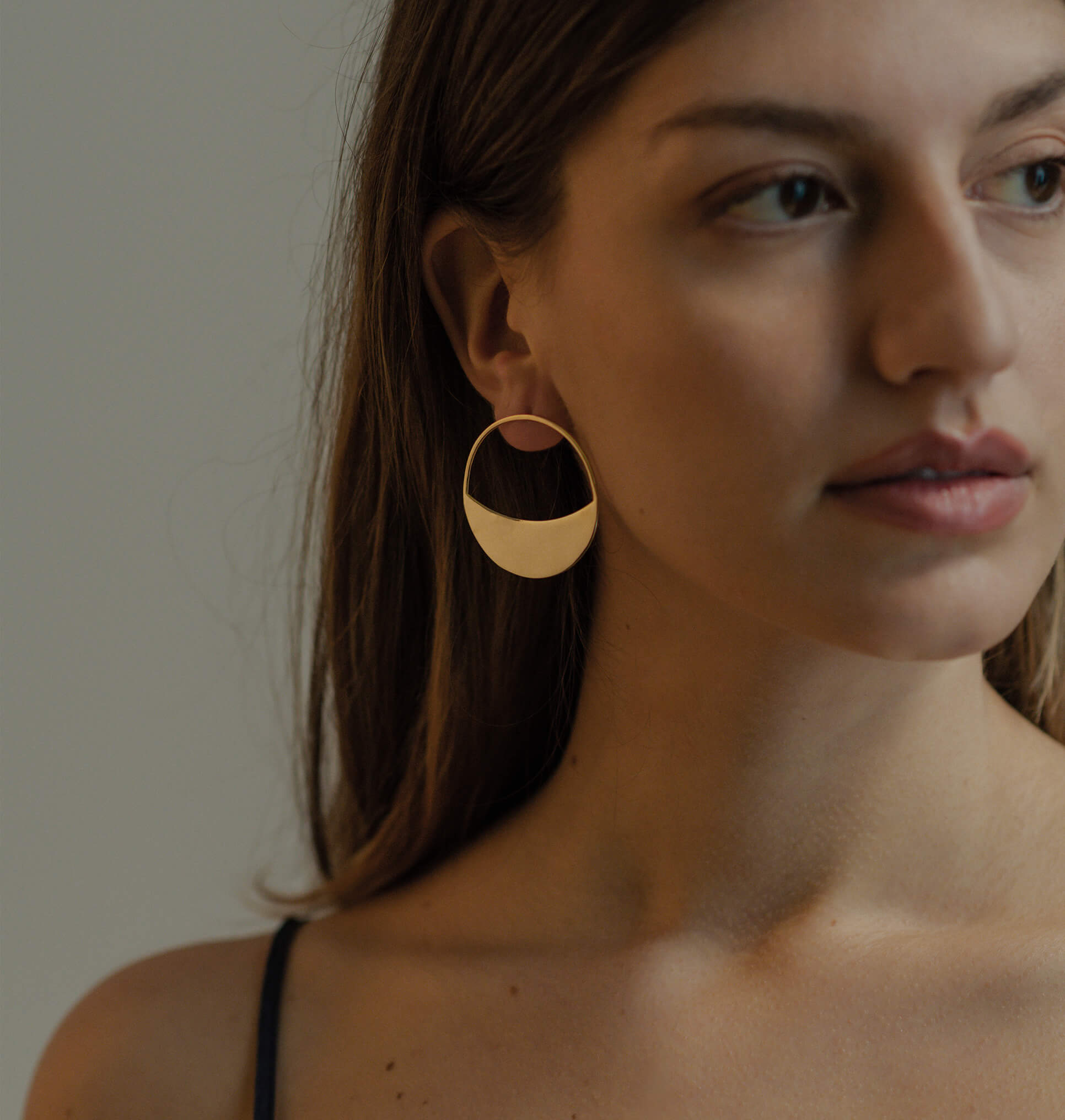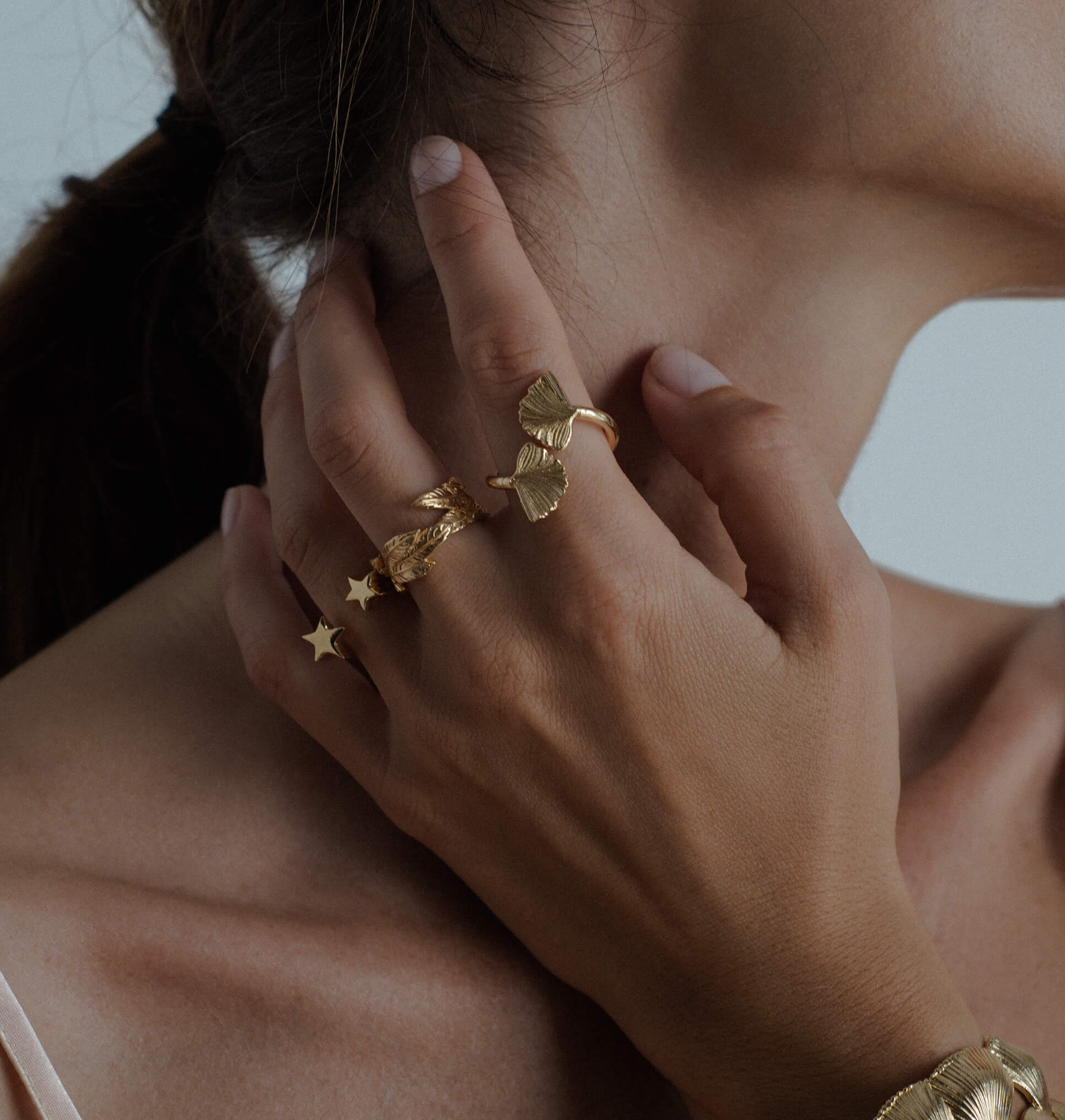 Jewelry Made In Italy
Bea Bongiasca
Bea Bongiasca's inspiration comes from her deep passion for pop culture, contemporary art, and design, combined with her love for all that is colorful. Hers lively and non-traditional interpretation of jewelry translates into the use of classic gold bathed in bright enameled colors that are not common in jewelry, giving kinetic movement and a bold look. Each piece works like a miniature fantasy world for the wearer, to soak up and evade reality, even if only for a minute!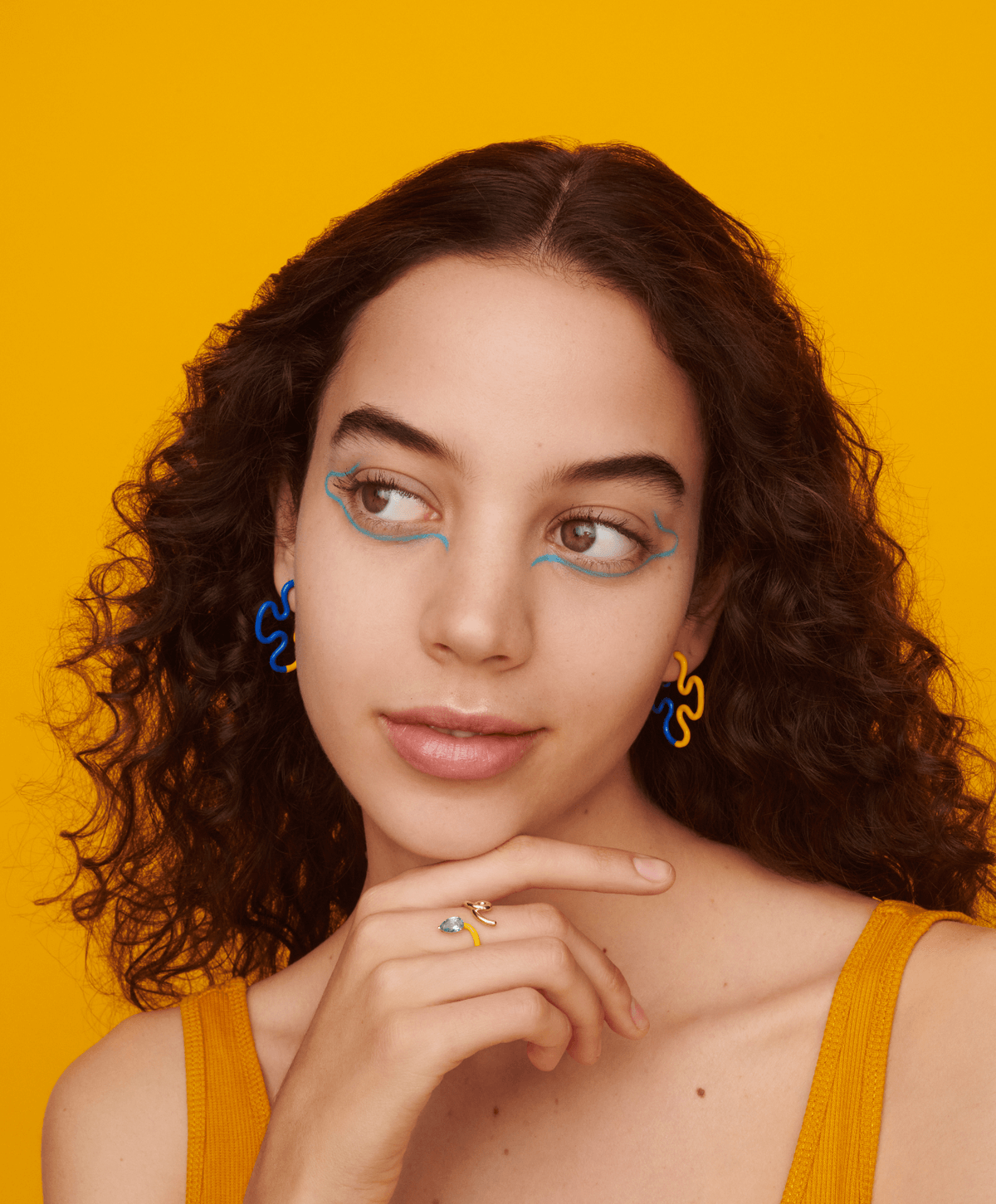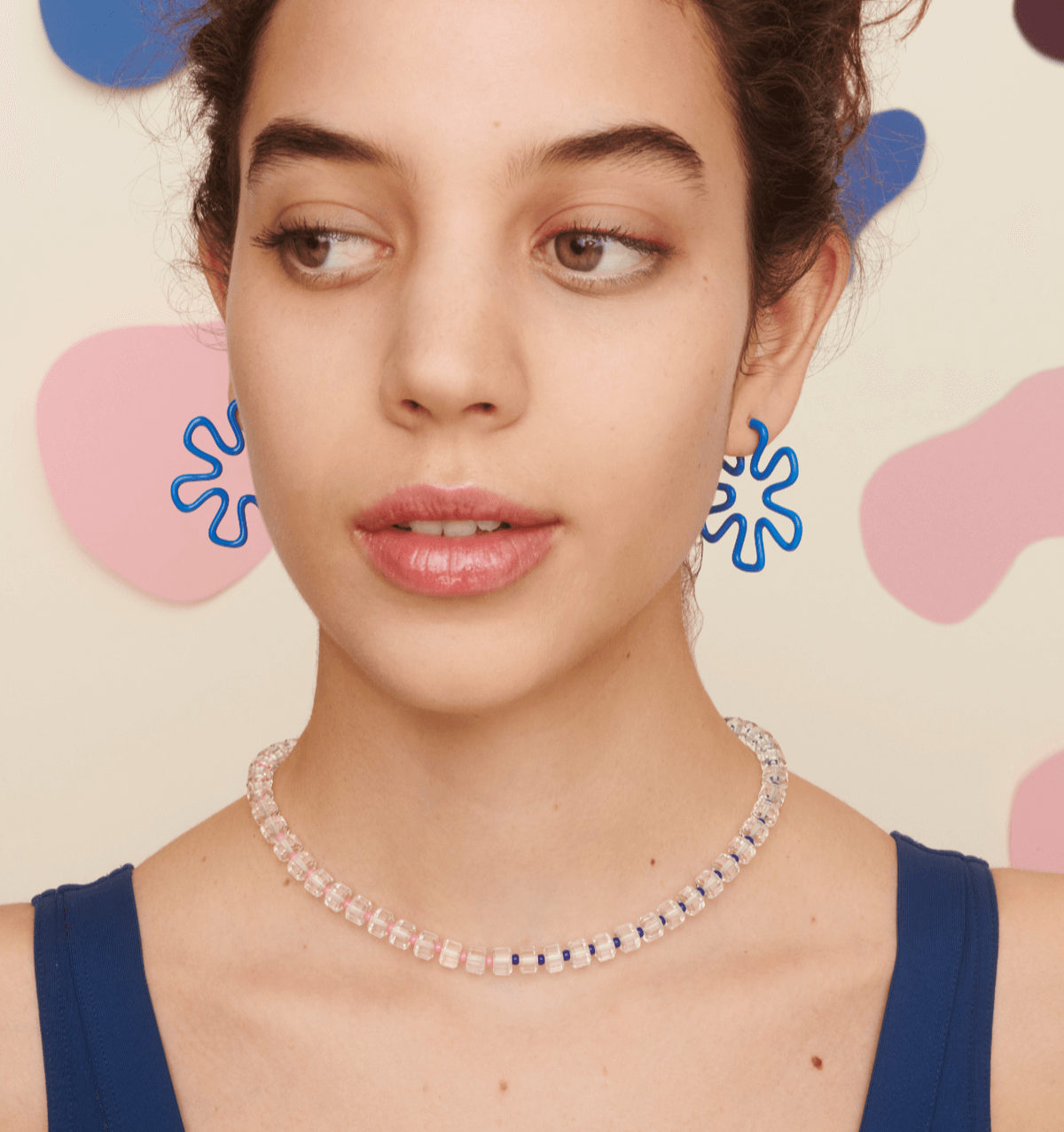 Jewelry Made In Italy
Lampsi
Làmpsi, from the Greek "light, shine, shine, glow" is the name that Annalisa and Vanessa have chosen for their brand born in 2021. Like a flash of light, Làmpsi's jewels shine in 18K gold, enamel, and semi-precious stones, whose production is entrusted to Piedmontese artisan workshops and takes place exclusively in pre-order.