Capturing pictures is a fine art, and one of the most effective ways to understand life in all its forms and to store its moments in potentially eternal archives. What's extraordinary about photography is that it lasts forever. Pictures are capable of making you look at things, people, and life in general from a new perspective, highlighting details that you might have never noticed before, donating eternal life to events, conjunctions, snapshots, feelings you're testimony of throughout your existence.
Years after its invention, photography has, obviously, evolved and moved towards new, advanced paths, acquiring new meanings and powers, and taking on new forms. That's what "cinematography" is exactly about: the evolution of photography and its entrance into the world of cinema, the art of capturing pictures and turning them into films, or, in other words, the art of motion-picture photography.  Cinematographers are some of the most visionary artists we could think of, whose role is "to not look away," in the words of Akira Kurosawa: they do not merely see, but they observe, seize – by controlling the lights and lens of the camera – what their expert eyes judge worthy to be caught, and make it all into the foundations of a film. Most of the time, what makes a film visually pleasant is the more or less above-average sensibility of its cinematographer, which would explain the hugely important role that cinematography plays in the success and critical acclaim of a movie. The more fascinating, honest, and unique shots and stills a film contains, the more it will be of appeal and appreciated by a wider audience of both experts and amateurs.
Running low on really solid examples of what we've been talking about so far? Catch up on our selection of 10 movies with the best cinematography from the 21st century!
"Amélie" (2001)
Cinematography by: Bruno Delbonnel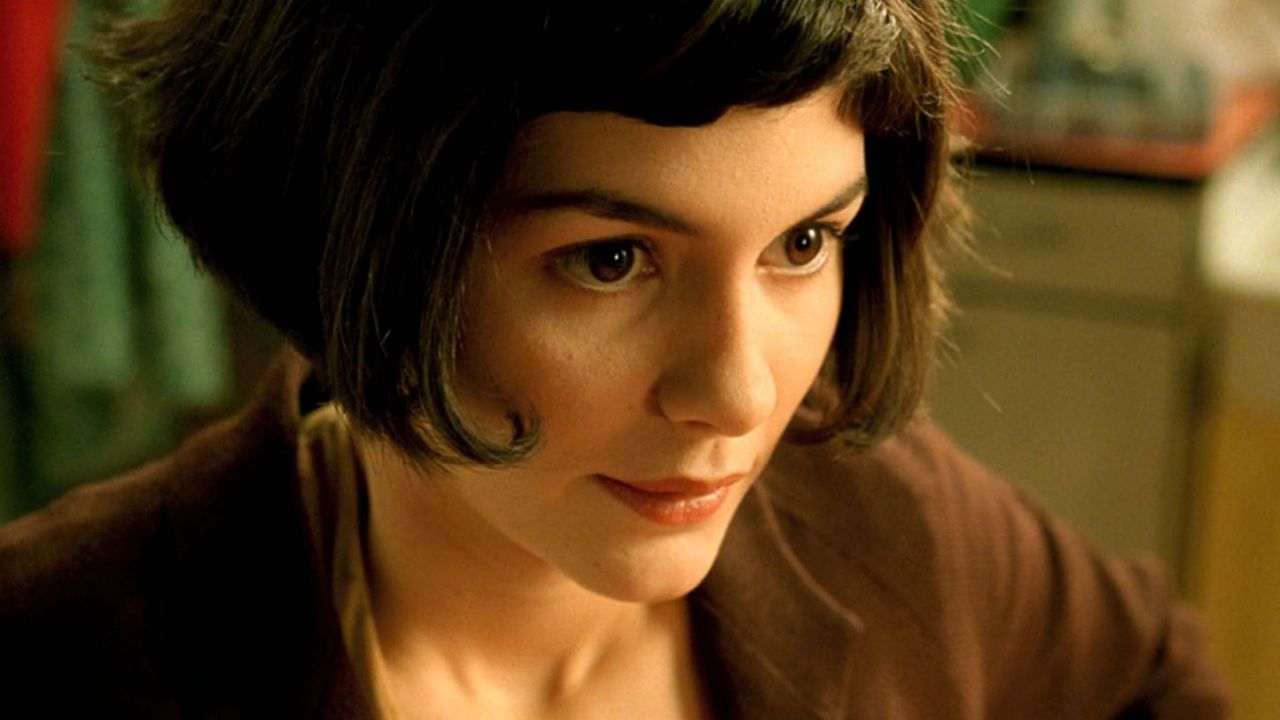 The enchanting fairytale by Jean-Pierre Jeunet, second place in Empire's "The 100 Best Films of World Cinema" ranking, is a low-budget French production telling the story of a "one-of-a-kind" girl and her path towards her very own idea of happiness. What's more, this movie tells a lot about happiness itself, according to Amélie (Audrey Tautou) and many other men and women in the world, at the end of the day, all by representing its very essence through almost tangible images and vivid colors. After motherless, 22-year-old Amélie, a waitress in a Montmartre café with a loveless father and a solitary existence, meets Nino (Mathieu Kassovitz), a sex-shop employer, she will soon figure out how happiness can come from the simple act of loving and being loved by loving, or, at least, that's true for people with huge sensitivity and imagination like hers.
"Closer" (2004)
Cinematography by: Stephen Goldblatt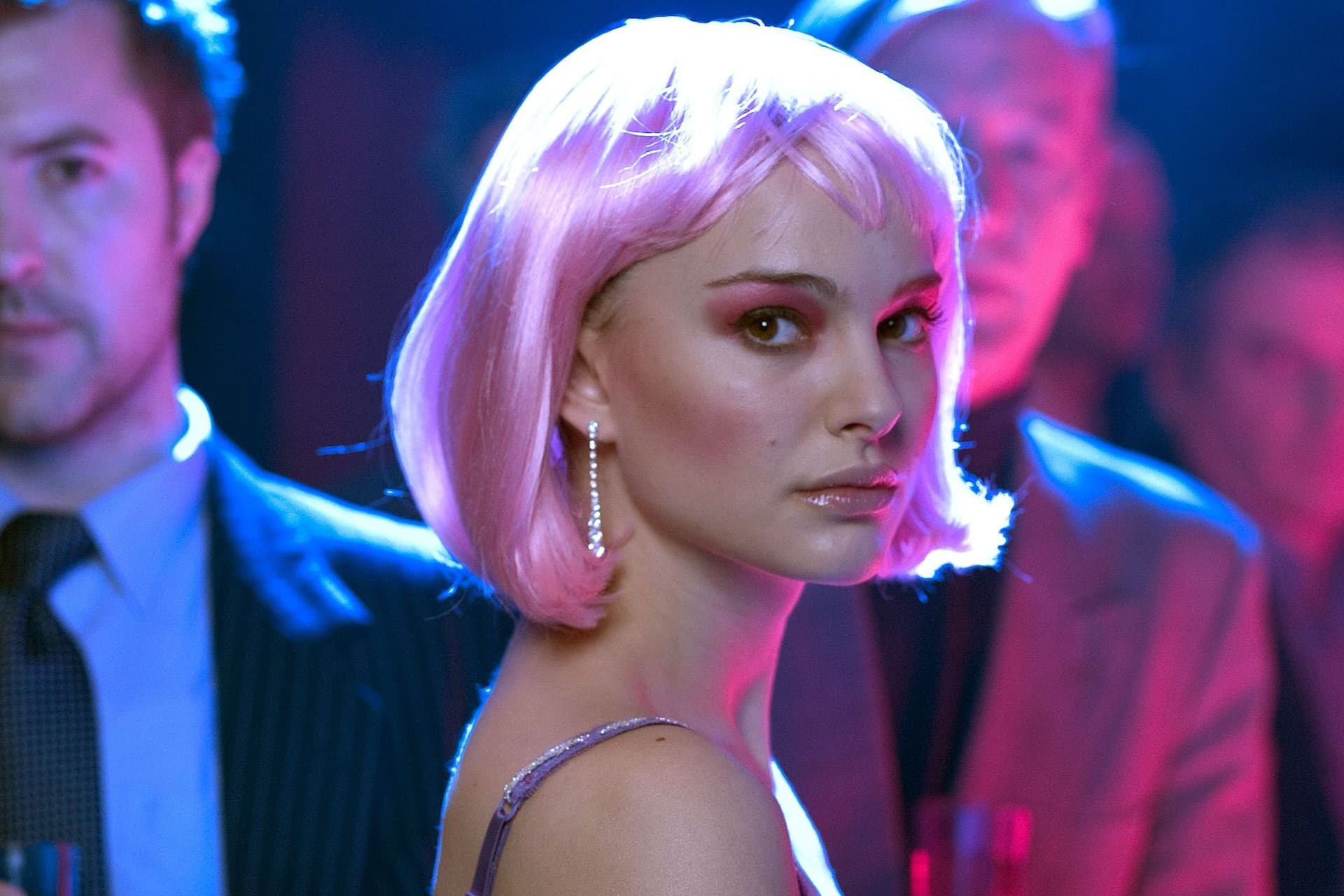 Based on a successful theater play by Patrick Marber, this motion-picture version directed by Mike Nichols puts into motion-picture photography a story of romantic relationships and cynicism. Between visits to the streets, art galleries, and apartments of London town and neon-illuminated, sweaty clubs, two women and two men get connected by fate: Alice (Natalie Portman) and Dan (Jude Law) meet by sheer chance and immediately fall in love, but as soon as Dan meets Anna (Julia Roberts), everyone's certainties seem to crumble down; things get worse when Dan meets Larry (Clive Owen) on some online chatroom and ends up unintentionally organizing an encounter between him and Anna. Eventually, four accidental encounters lead to a twisted series of affairs united by a selfish and disillusioned understanding of love.
"Revolutionary Road" (2008)
Cinematography by: Roger Deakins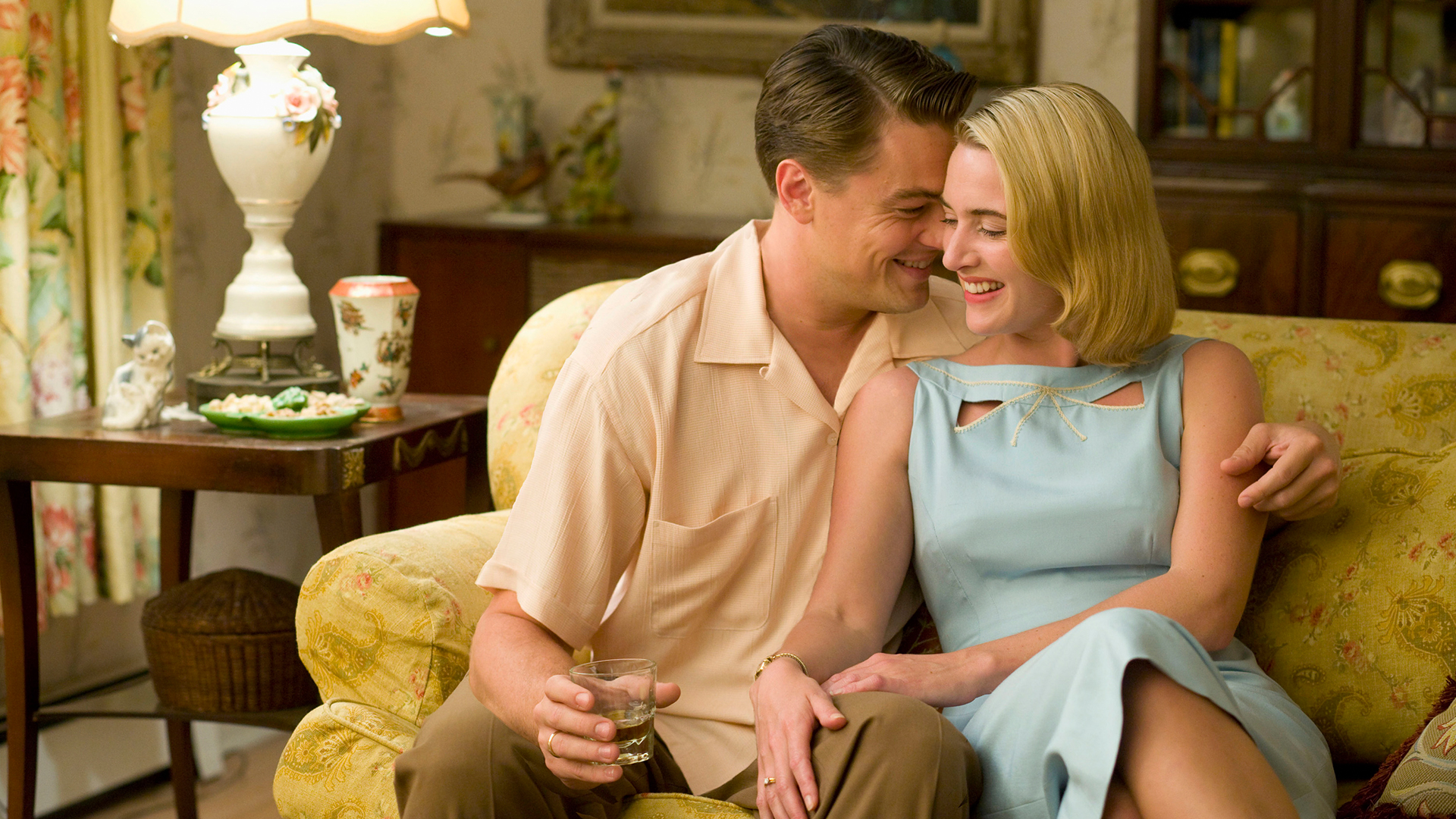 An apparently perfect, yet dysfunctional typical 1950s American family made of an unsatisfied, oppressed wife (Kate Winslet) and a frustrated, adulterous husband (Leonardo DiCaprio) with two children, dealing with domestic and work life. The events and existence of the married couple, based on a novel of the same name by Richard Yates, are filtered through the sensitive eyes and narrative genius of director Sam Mendes and multiple-award-winning DOP Roger Deakins: moving between tidy living rooms, corners of a shabby neighborhood in Connecticut, and apparently reassuring ballrooms and diners, we witness the hypocrisy and bigotry of 1950's America and people's tendency to hide the most uncomfortable domestic truths behind the curtains of pretended serenity, a symbol of the sinking American dream.
"Black Swan" (2010)
Cinematography by: Matthew Libatique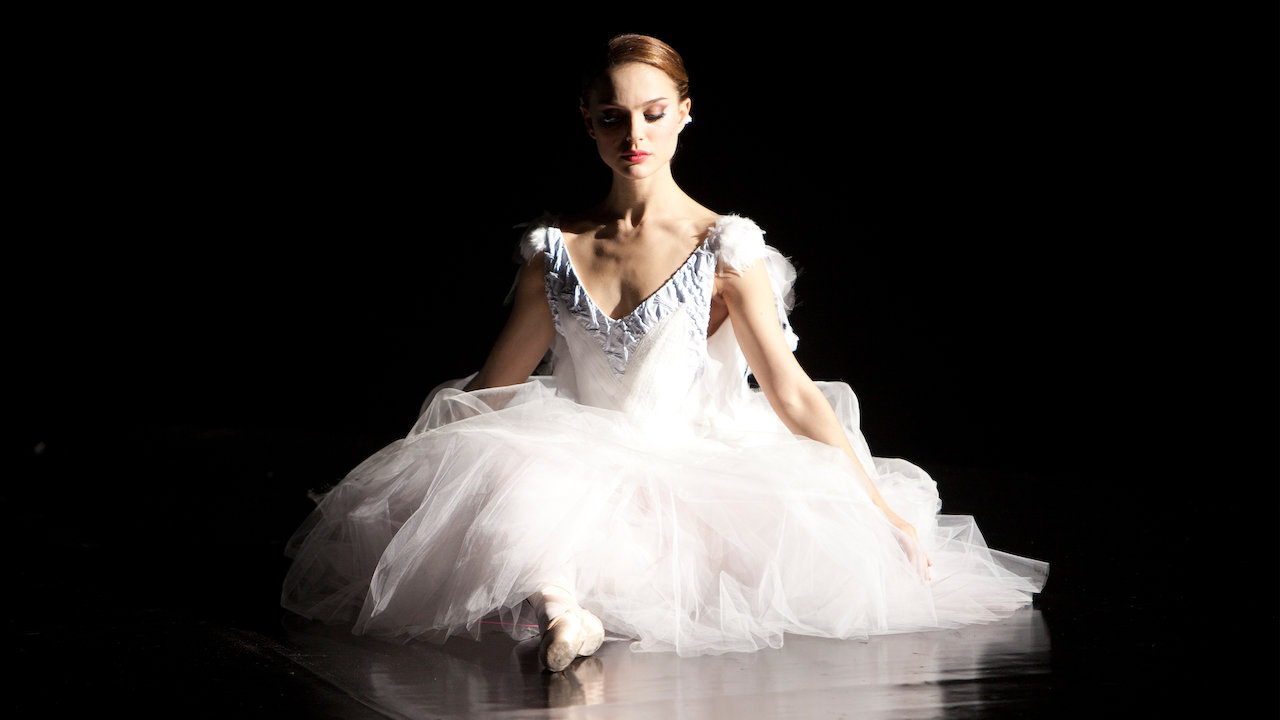 Bi-polar disease, eating disorders, and hallucinations as they've never been told and explained before: through the evocative power of ballet and the whole world behind it. Dancing rooms, theater stage and backstage, and rehearsal sessions are framework of a harsh representation of the contrast between Nina's (Natalie Portman) life when the lights are up, and the untold reality sneaking out of the darkness when the lights are down, in a struggled existence driven by the thirst of success and uncontrollable power of love and sexual pulsion. Darren Aronofsky's multiple-award-nominated and winning thriller is all that, plus Tchaikovsky's evocative music and the Oscar-nominated cinematography by Aronofsky's fellow collaborator Matthew Libatique.
"Drive" (2011)
Cinematography by: Newton Thomas Sigel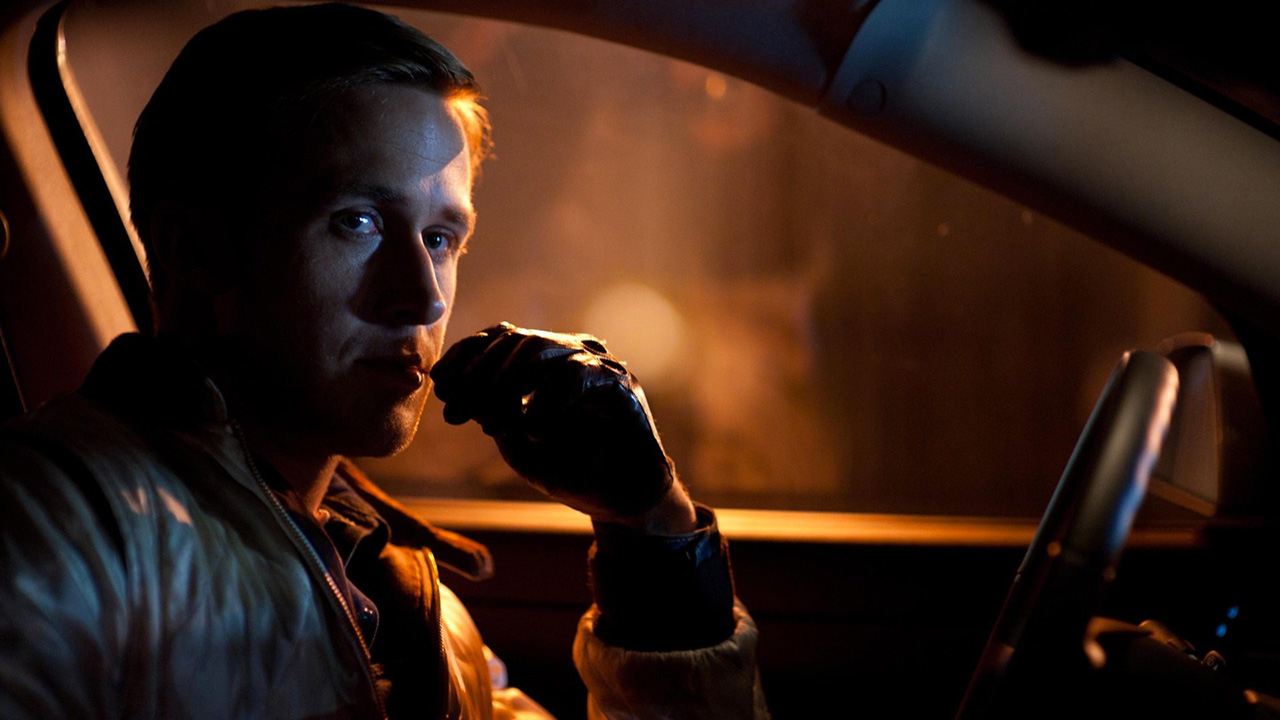 Based on the novel of the same name by James Sallis, the action drama starring Ryan Gosling, Carey Mulligan and Oscar Isaacs, directed by Nicolas Winding Refn is a rapid-paced, breath-taking, fluid sequence of events rich in unexpected turns, as predicted by the departure context of the story. Gosling is an LA-based driver working in cinema as a stuntman, who, when the night comes, turns into a skilled robber, using his driving abilities to commit crimes; Mulligan is Irene, wife of prisoner Standard (Isaacs), embroiled in a dangerous crime ring. Eventually, between illicit love affairs and illegal trafficking, the lives of the three protagonists will cross paths in a series of enigmatic and hypnotically orchestrated plot twists.
"The Tree of Life" (2011)
Cinematography by: Emmanuel Lubezki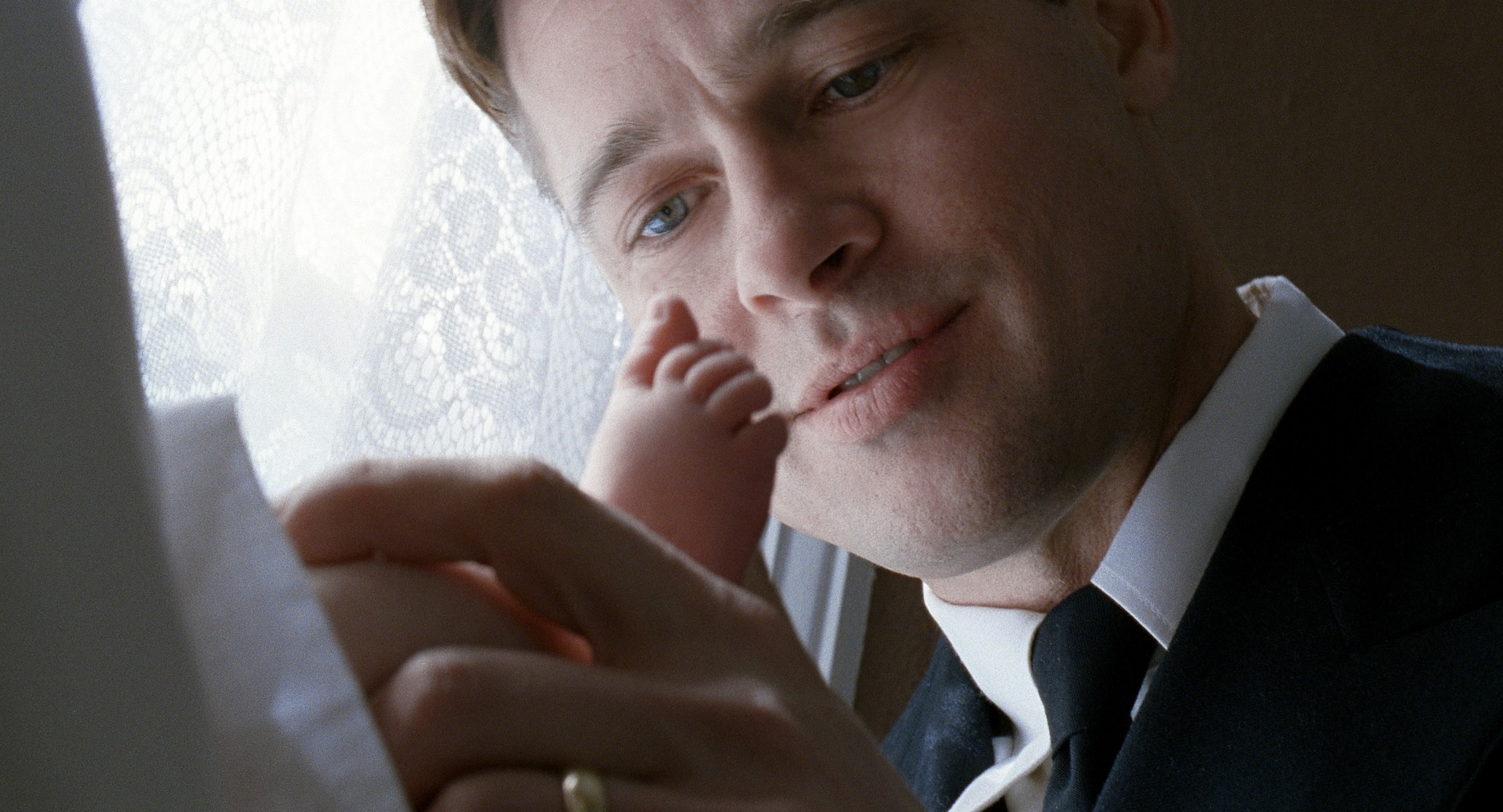 This mysterious and hermetic story can be defined as a deep reflection upon human existence and the meaning of the universe put into extremely evocative motion-picture photographs. This philosophical movie directed by Terrence Malik backgrounds its deep speculations about life and cosmos with the story of a mother (Jessica Chastain) and a father (Brad Pitt) who experience the most traumatic and unbearable event a parent could ever live: the loss of a child. Grief is represented as the reaction to a brainwave, a succession of painful and disturbing pictures masterfully designed by multiple-award-winner DOP Emmanuel Lubezki, in a universe of dazzling colors and lights. In this way, the characters and their lives become a side dish to the powerful natural sceneries which almost constitute a parallel dimension of their own.
"Birdman" (2014)
Cinematography by: Emmanuel Lubezki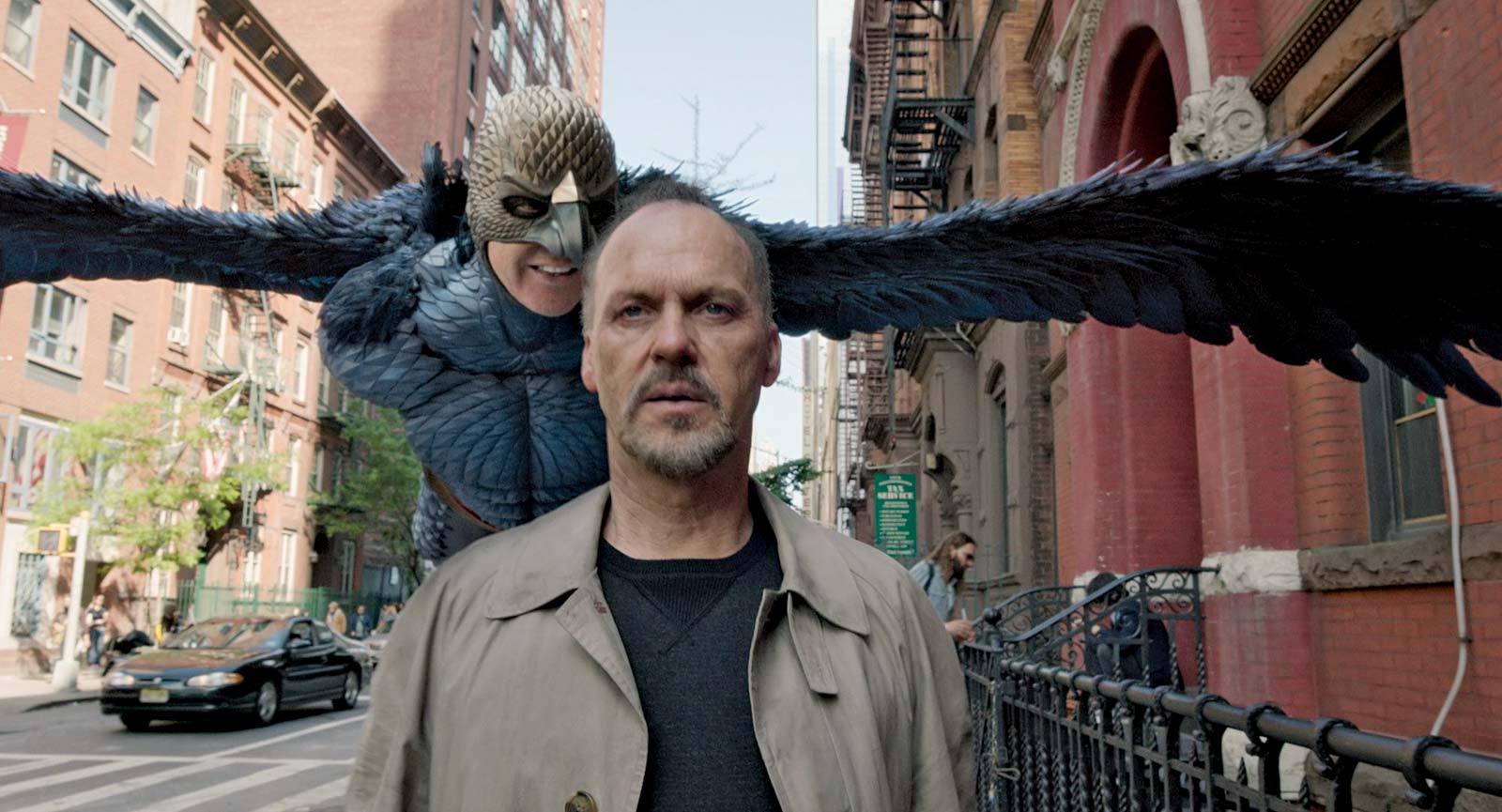 This is the story of an actor (Michael Keaton) on the verge of bankruptcy, in the process of reinventing himself through the mise-en-scène of a theatre adaptation of one of Raymond Carver's short stories set to be staged in Broadway. Director Alejandro Gonzales Inarritu joins forces with DOP Emmanuel Lubezki in giving life to one sequence shot pulling together the essence of cinema, theater, art, love, death. Thus, the actor's neuroticisms take the form of the superhero who made him world-famous ages before, Birdman, the man-bird with whom he speaks, fights, cries, leaving us, the audience, wonder whether the protagonist has lost his mind because of his thirst for success, or whether cinema has actually changed his reality and turned him into the superhero he'd rather wish he were.
"Neon Demon" (2016)
Cinematography by: Natasha Braier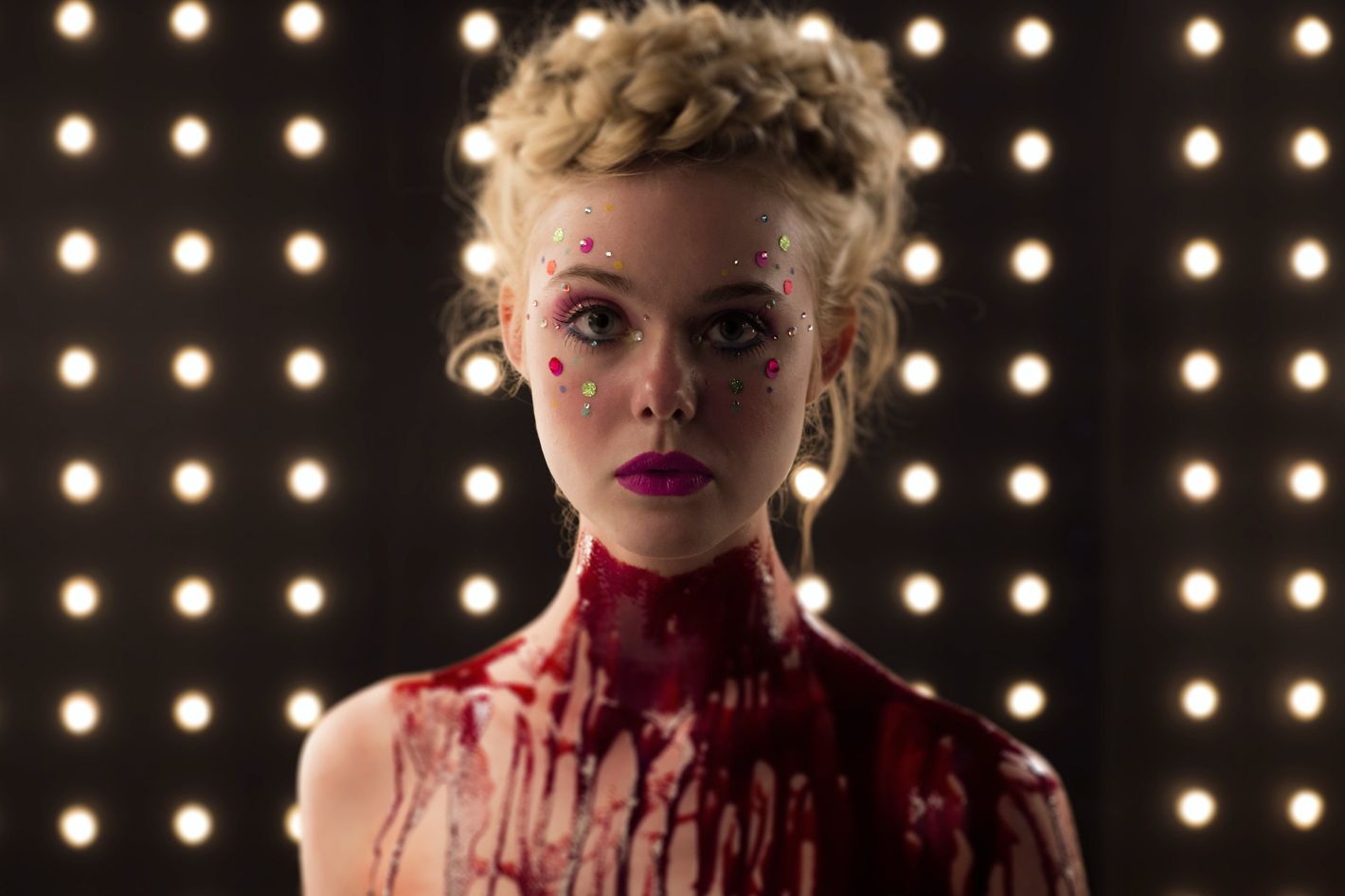 "Driver"'s Nicholas Winding Refn directs a movie about beauty, mixing drama and horror on the background of the world of fashion. The story focuses on Jesse (Elle Fanning), a 16-year-old girl who lands in Los Angeles to pursue a modeling career and soon becomes aware of the ambiguity and dangerousness of relationships behind the scenes of the fashion industry. The game Jesse plays becomes more and more threatening, from scene to scene, as we witness outbreaks of peer jealousy, creepy sexual encounters, and extreme photoshoot sessions, with a pop aesthetic reminding of the '70s video installation. The result is a seductive, grotesque, neon-colored thriller about the obsessive pursuit of perfection.
"Arrival" (2016)
Cinematography by: Bradford Young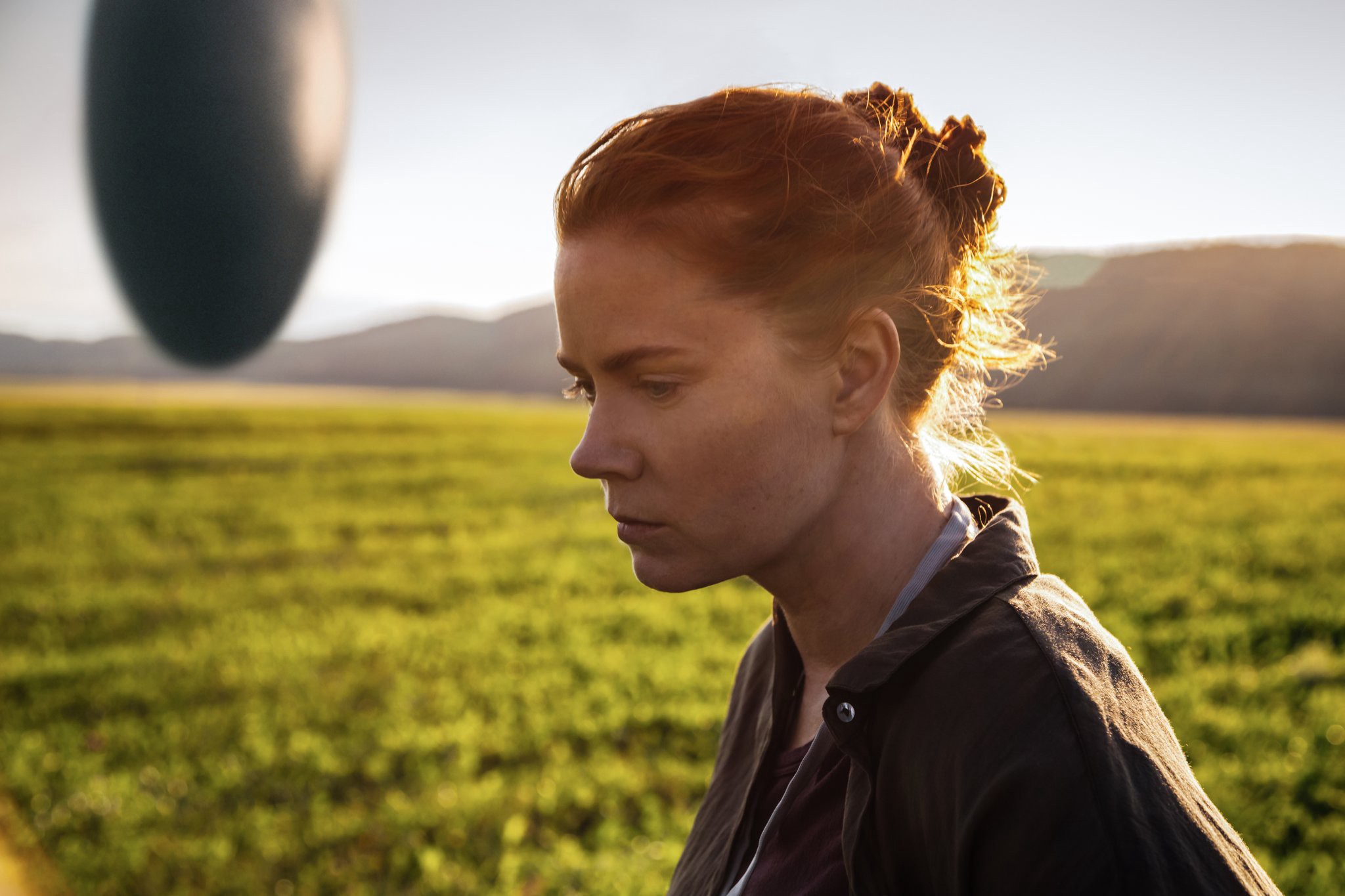 This sci-fi drama directed by Denis Villeneuve follows a linguist (Amy Adams), recruited by the CIA to help decipher the language of 12 spaceships of aliens landed on Earth, and communicate with them. A series of gloomy landscapes, dark interior, and exterior ambiances, gatherings of scientists wrapped up in protective suits, looking almost as inhuman as the aliens themselves, become a metaphorical demonstrative exhibition of human people's difficulty to understand and communicate with each other, and how scared we are of what we don't know and comprehend. The movie explains the "otherness," and represents it in the way some of us tend to figure it in our imagery as some bringer of danger and death, in other words, like some alien invasion.
"The Favorite" (2018)
Cinematography by: Robbie Ryan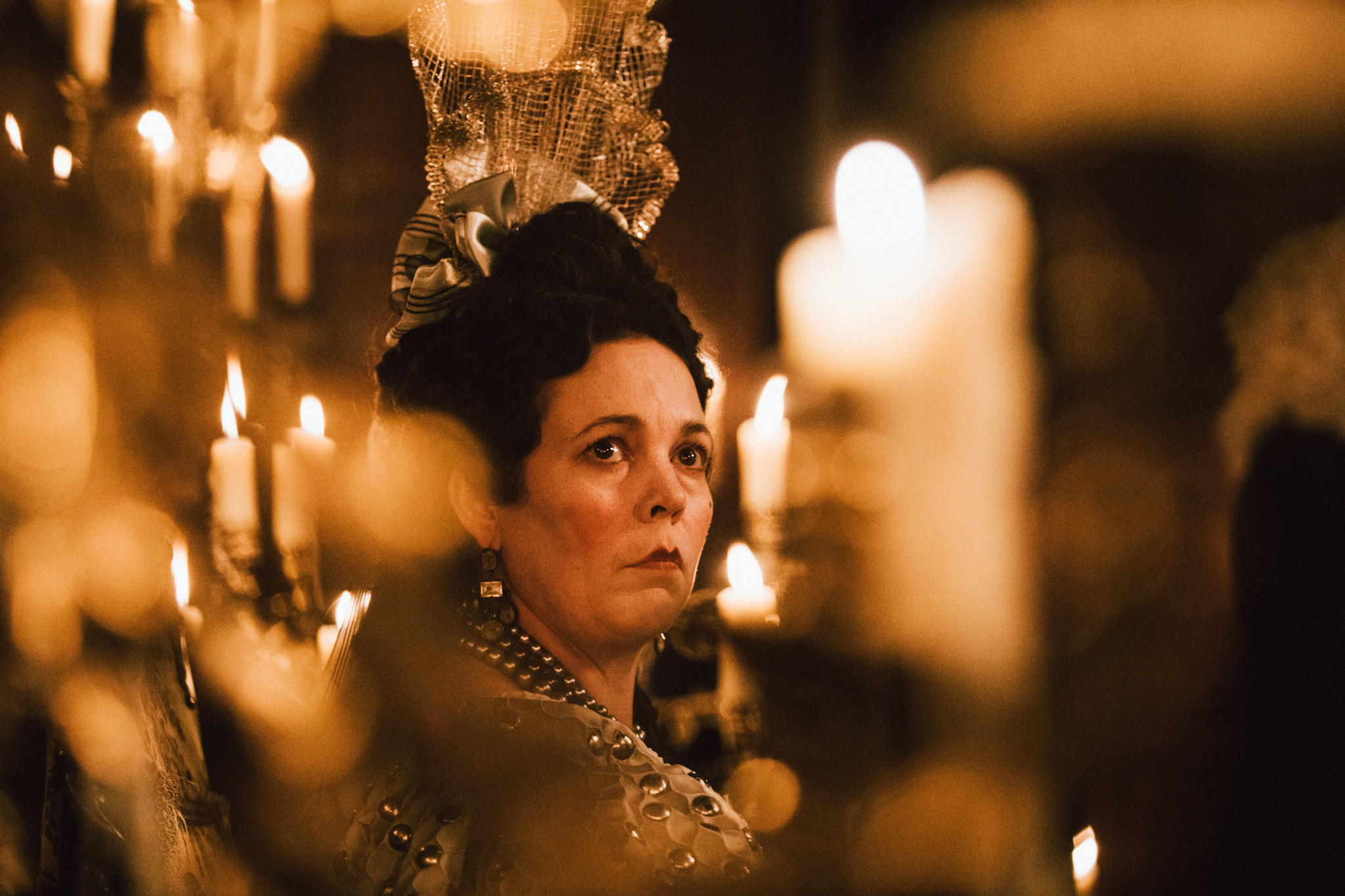 This period black comedy film directed by Yorgos Lanthimos is an ironic denunciation of the condition and status quo of women in 18th century English courts. The Queen is sickly and lascivious Anne (Olivia Colman), a deeply insecure and easily influenced sovereign. Lady Sarah (Rachel Weisz) is her number one manipulator, a determined double agent who mixes love and political ambition and has to contend for the role of Queen's favorite with newcomer Abigail (Emma Stone), a younger and lower-class greedy girl, as thirsty of power and social-climbing as she is. Thus, we witness the ironic horrors of a court made of obtuse men and insatiable women, through the opulent rooms and gloomy exterior of a uniquely exhibited Royal Palace.
#HONORABLEMENTIONS
"The Master," cinematography by Mihai Malaimare Jr.
"Hugo," cinematography by Robert Richardson
"Skyfall," cinematography by Roger Deakins
"Lawrence Anyways," cinematography by Yves Bélanger
"The Revenant," cinematography by Emmanuel Lubezki
"Nomadland," cinematography by Joshua James Richards