Seduzione ed apparente spontaneità – un nuovo inizio per la donna Tom Ford, portato alla luce dal direttore creativo della Maison Peter Hawkings. Il look beauty della Primavera/Estate 24 è inconfondibile e naturale, riecheggiando il fascino felino degli anni '70 con un'immediatezza decisamente contemporanea.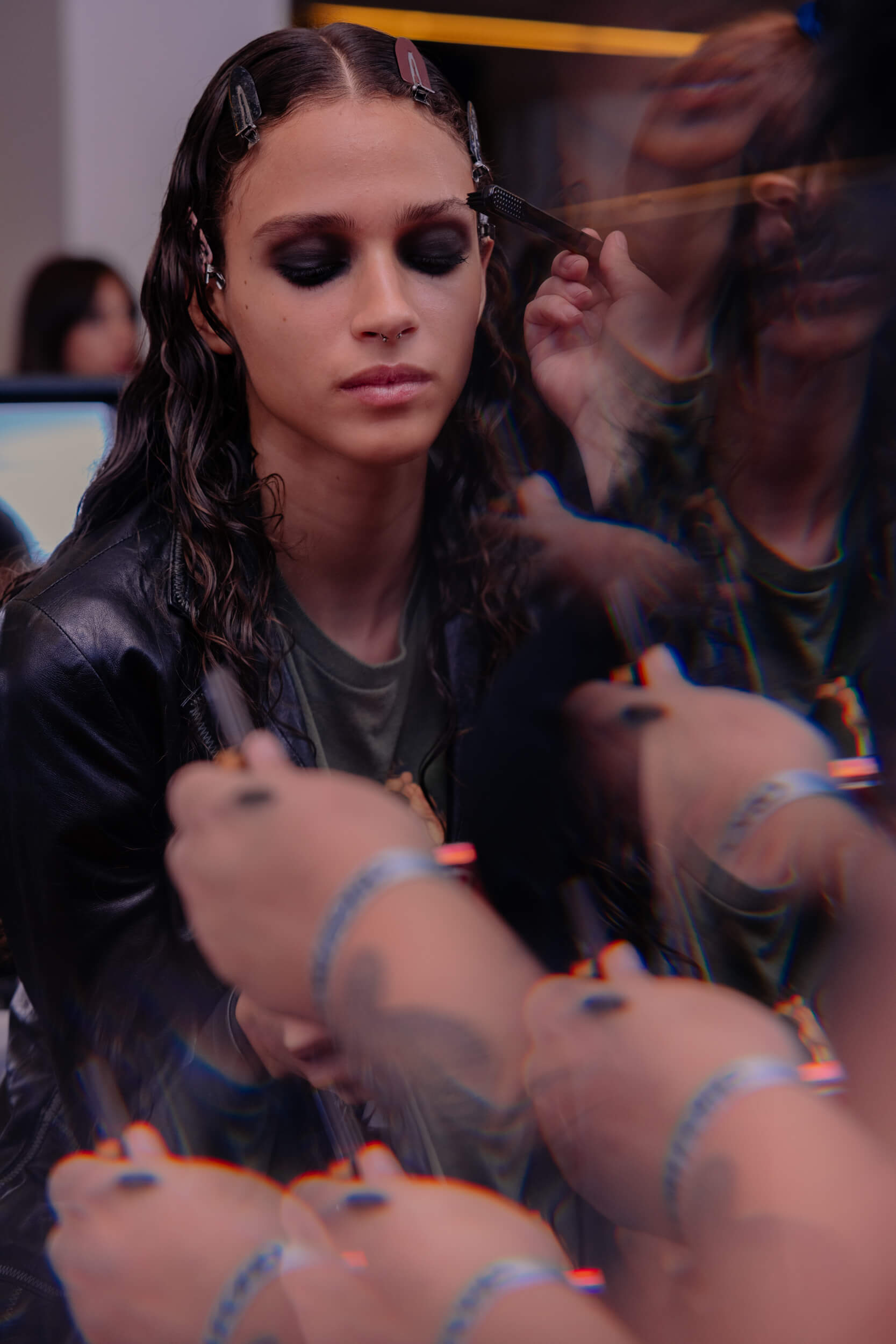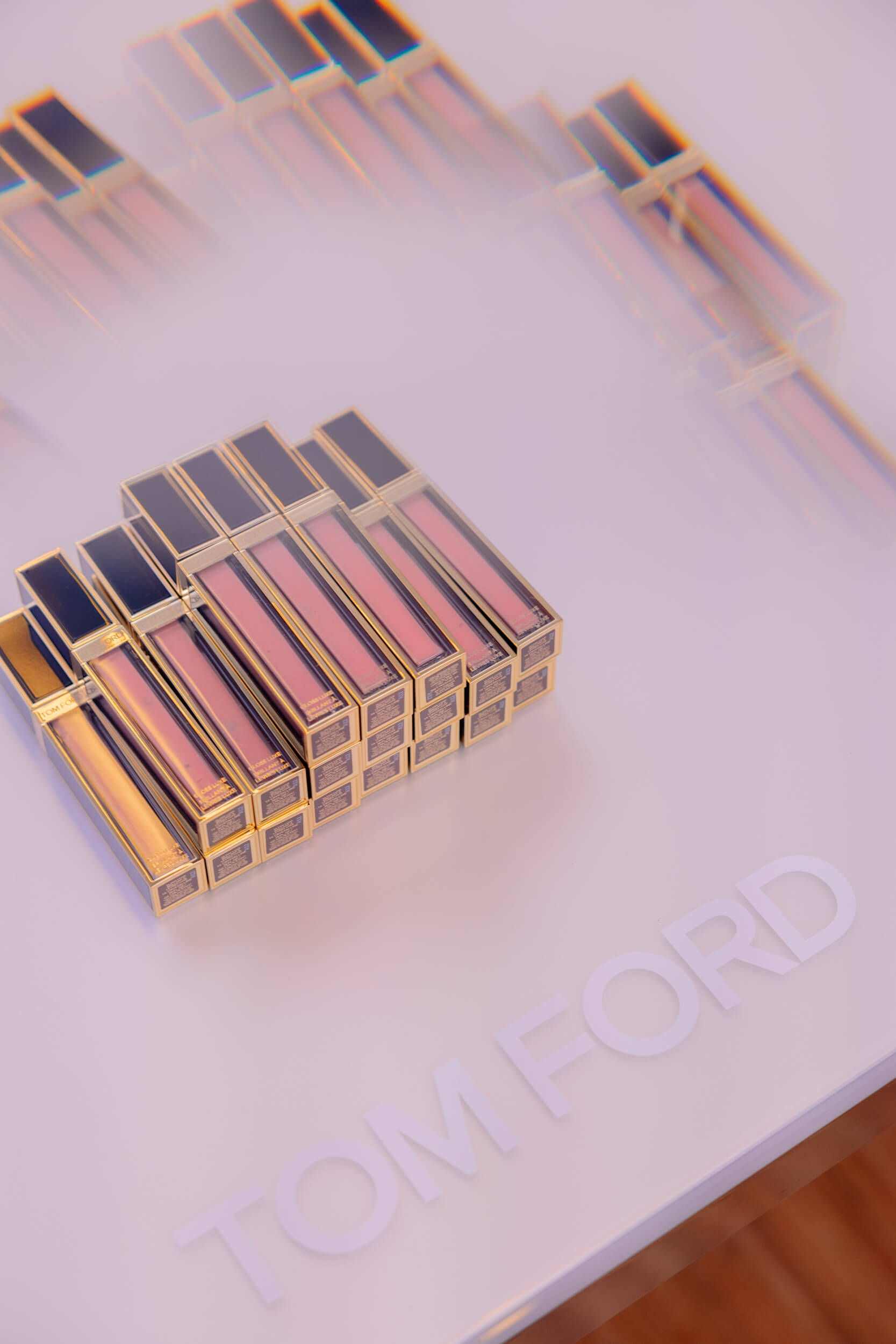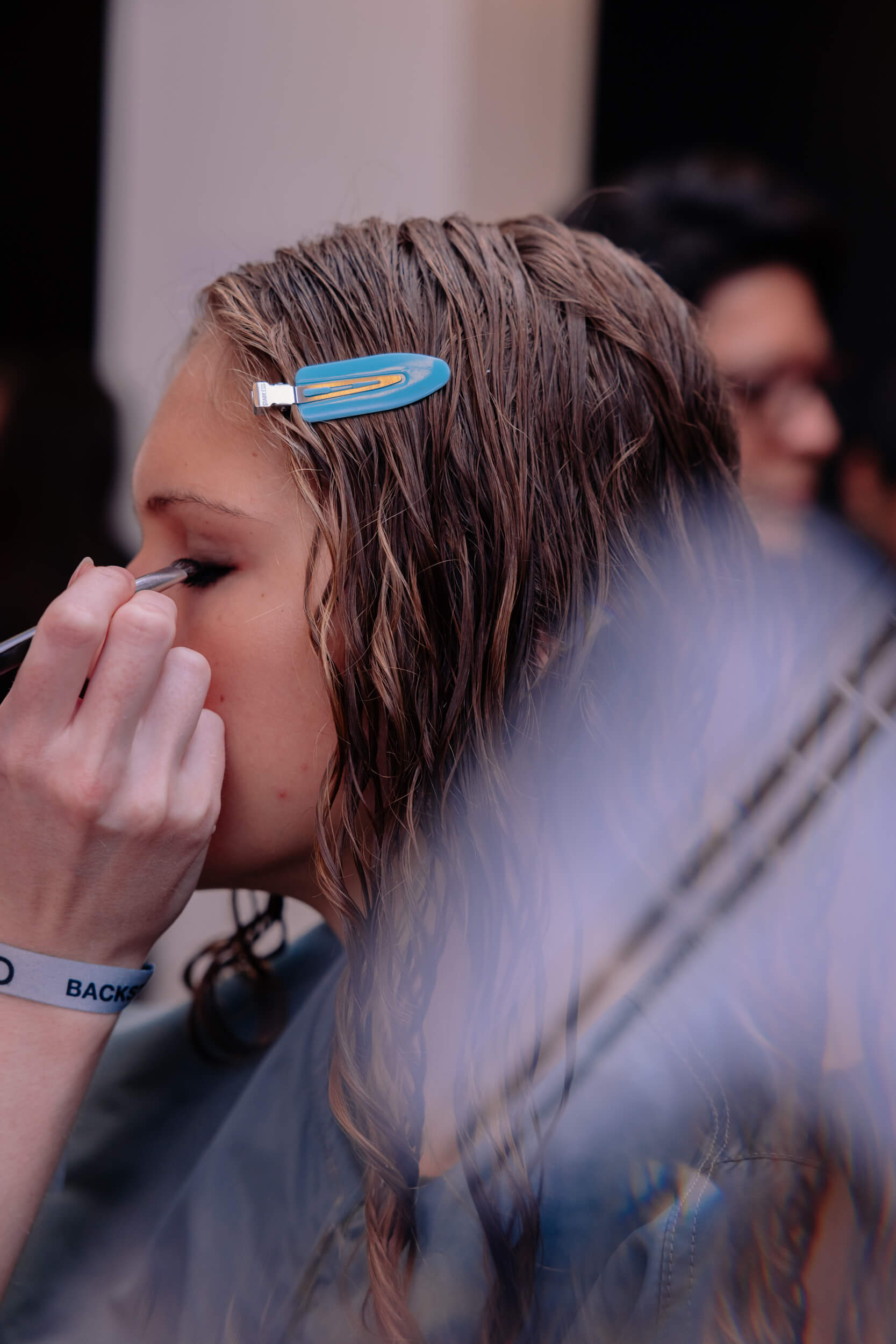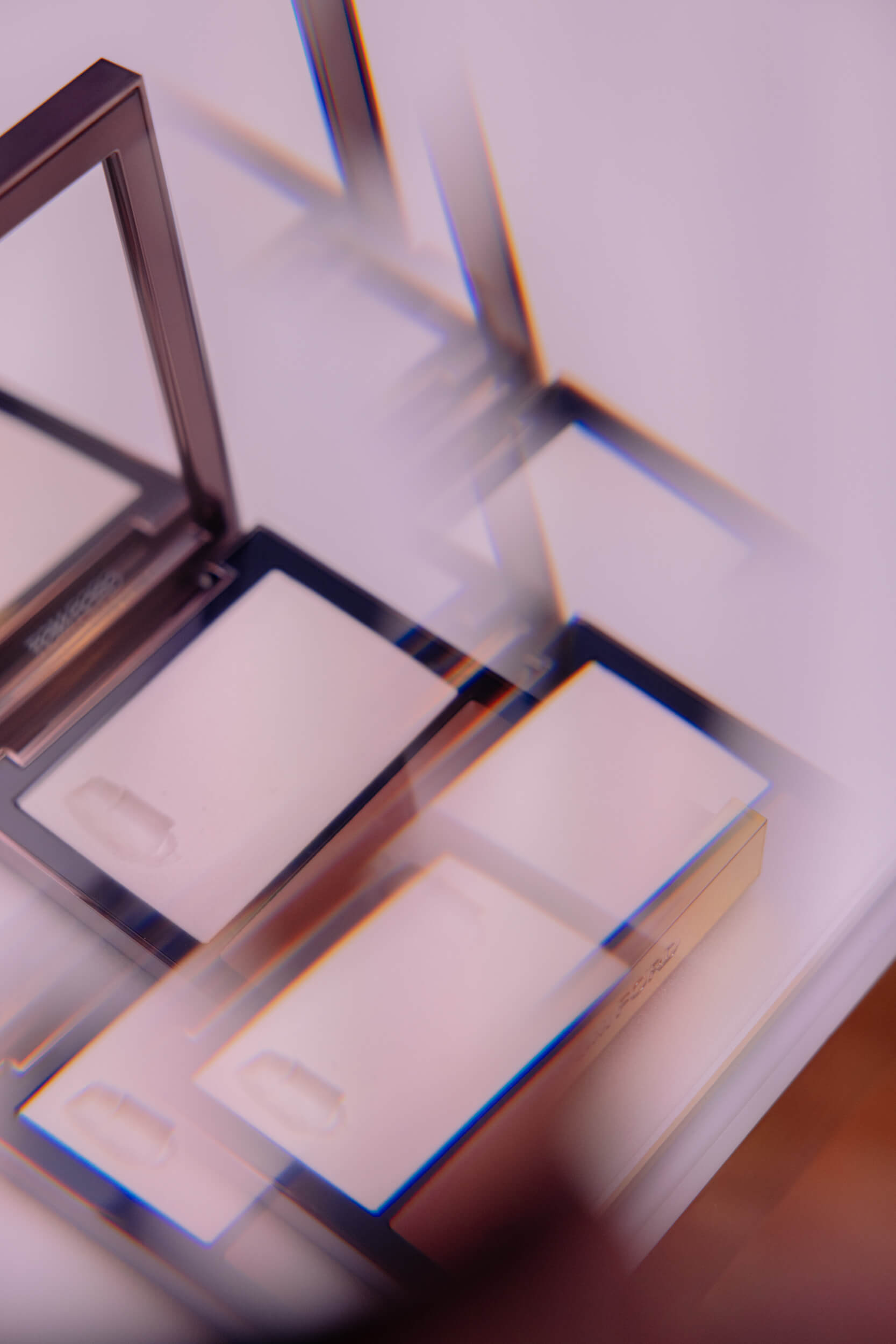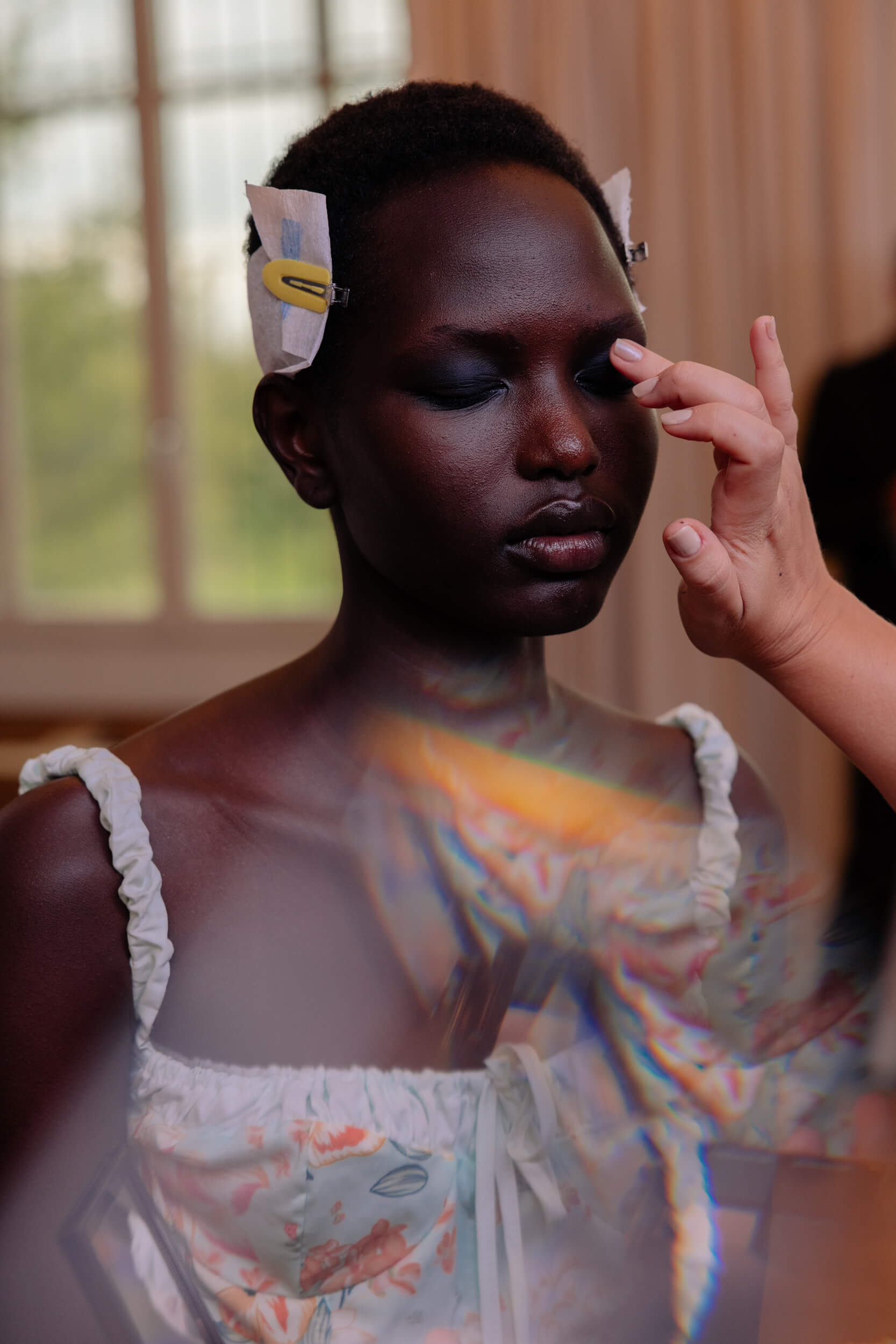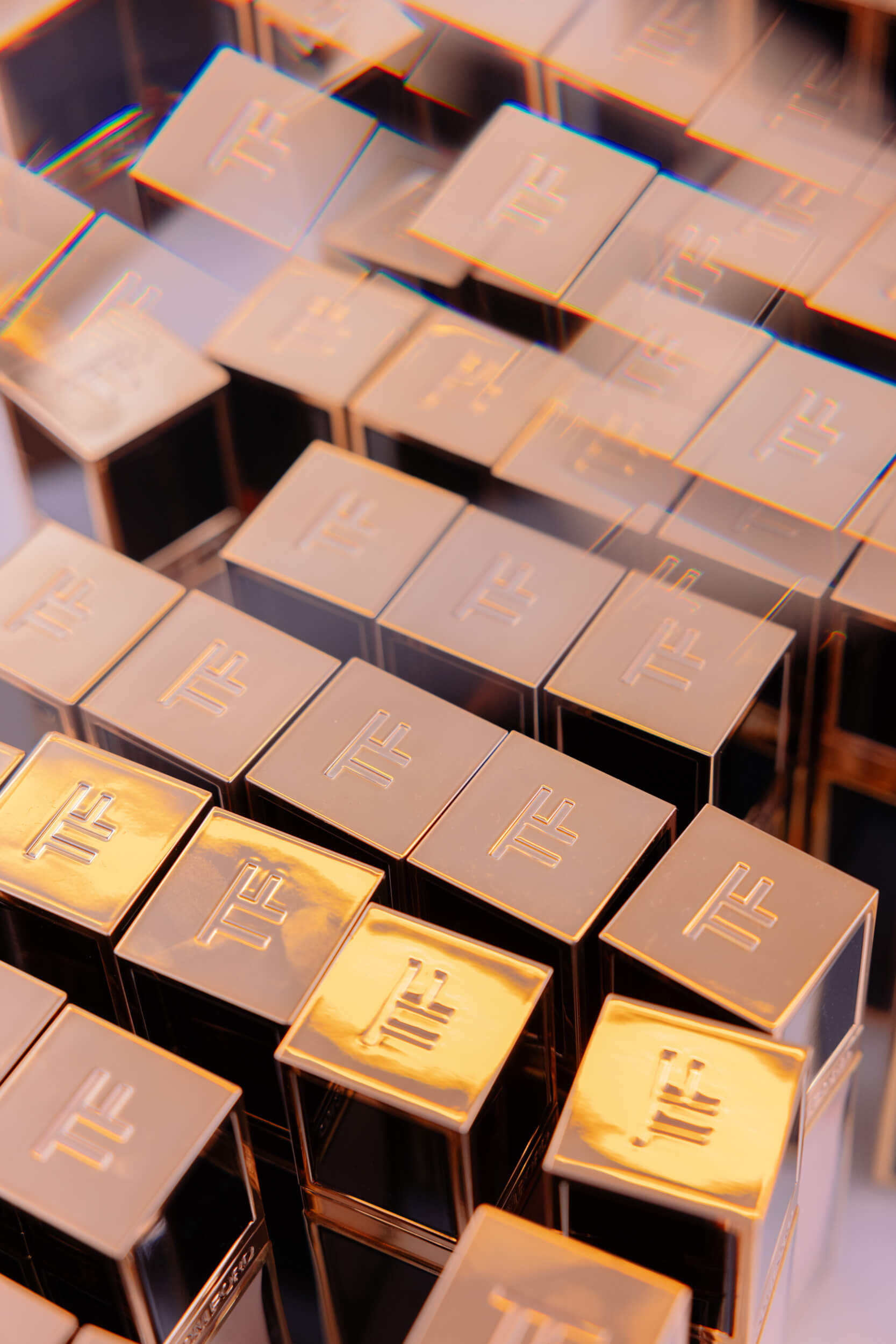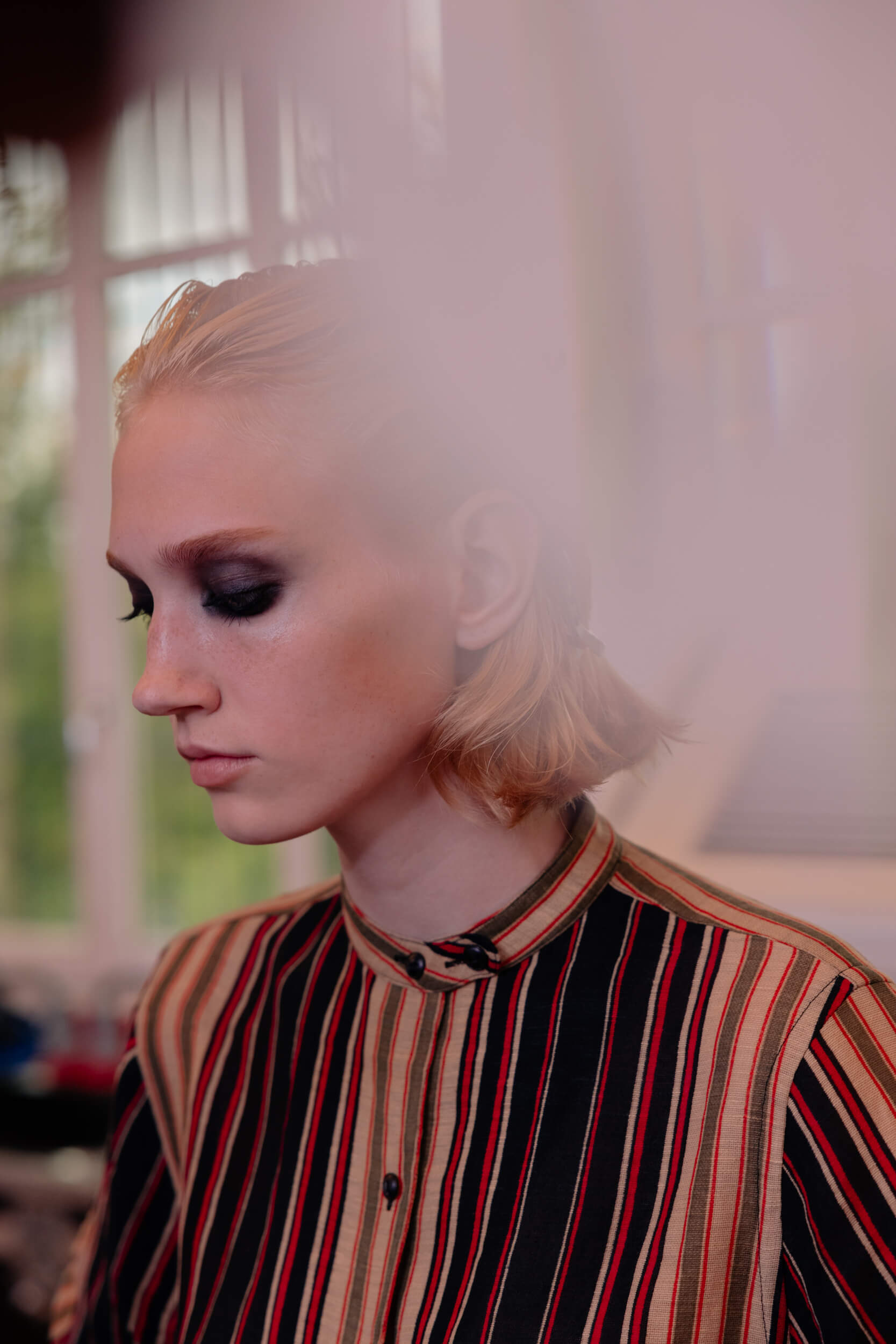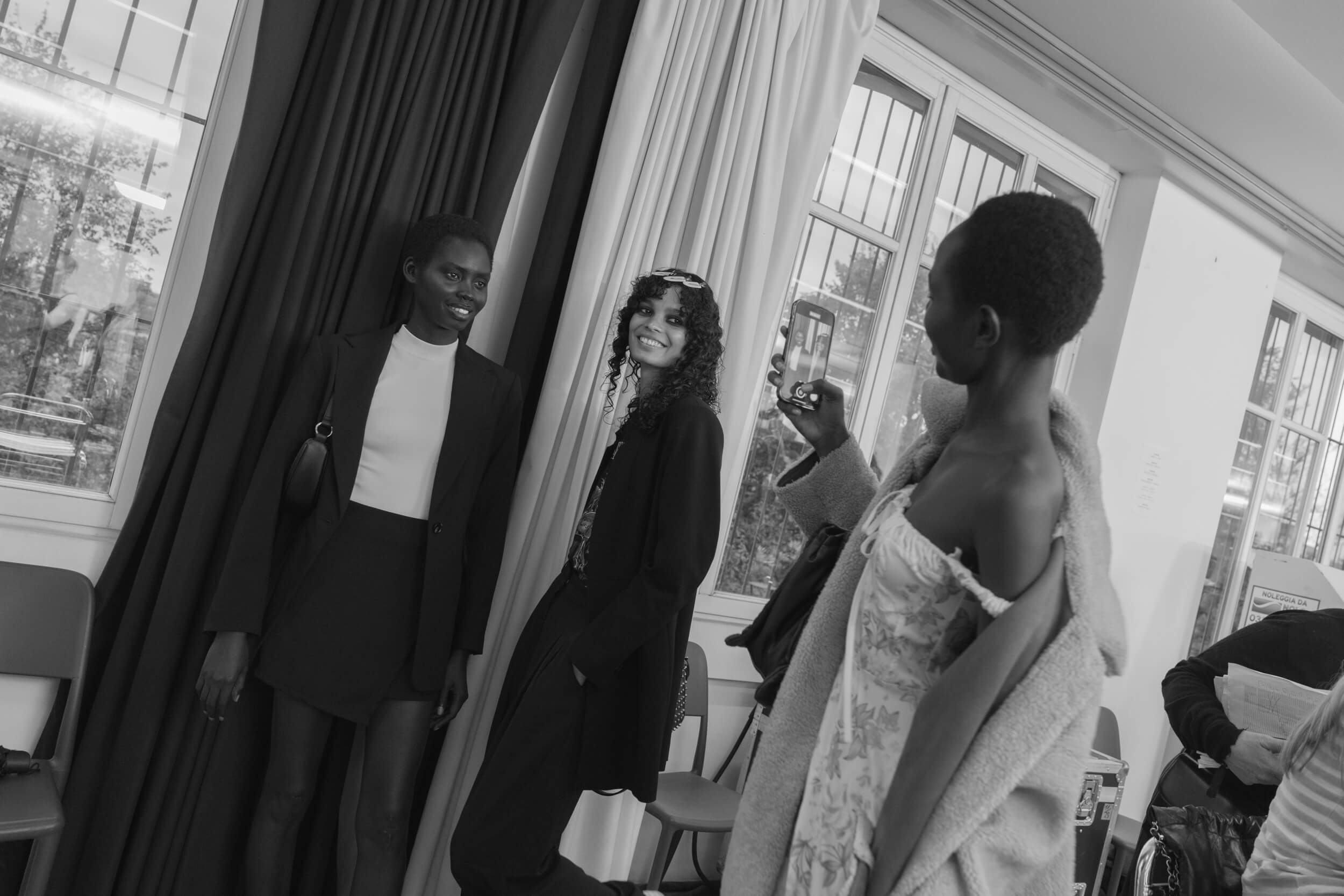 IL BEAUTY LOOK
Un sontuoso smokey eye è il punto focale di tutto il look, esemplificando un'eleganza irresistibile e una sensualità feroce. D'altra parte, il volto firmato Tom Ford è incandescente, apparentemente spoglio, con un approccio personalizzabile che amplifica la bellezza unica di ciascuno di noi e mette in risalto l'architettura del viso.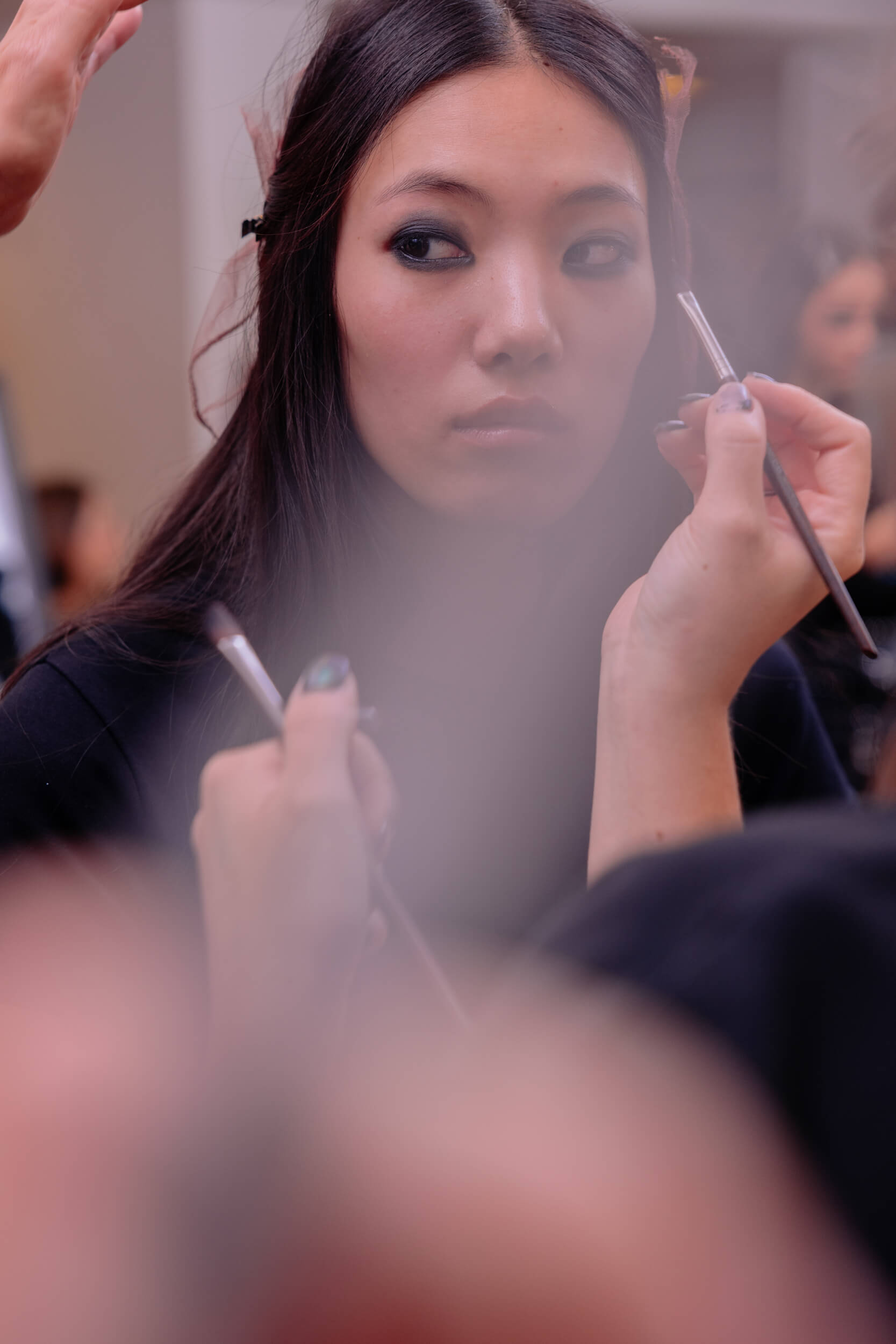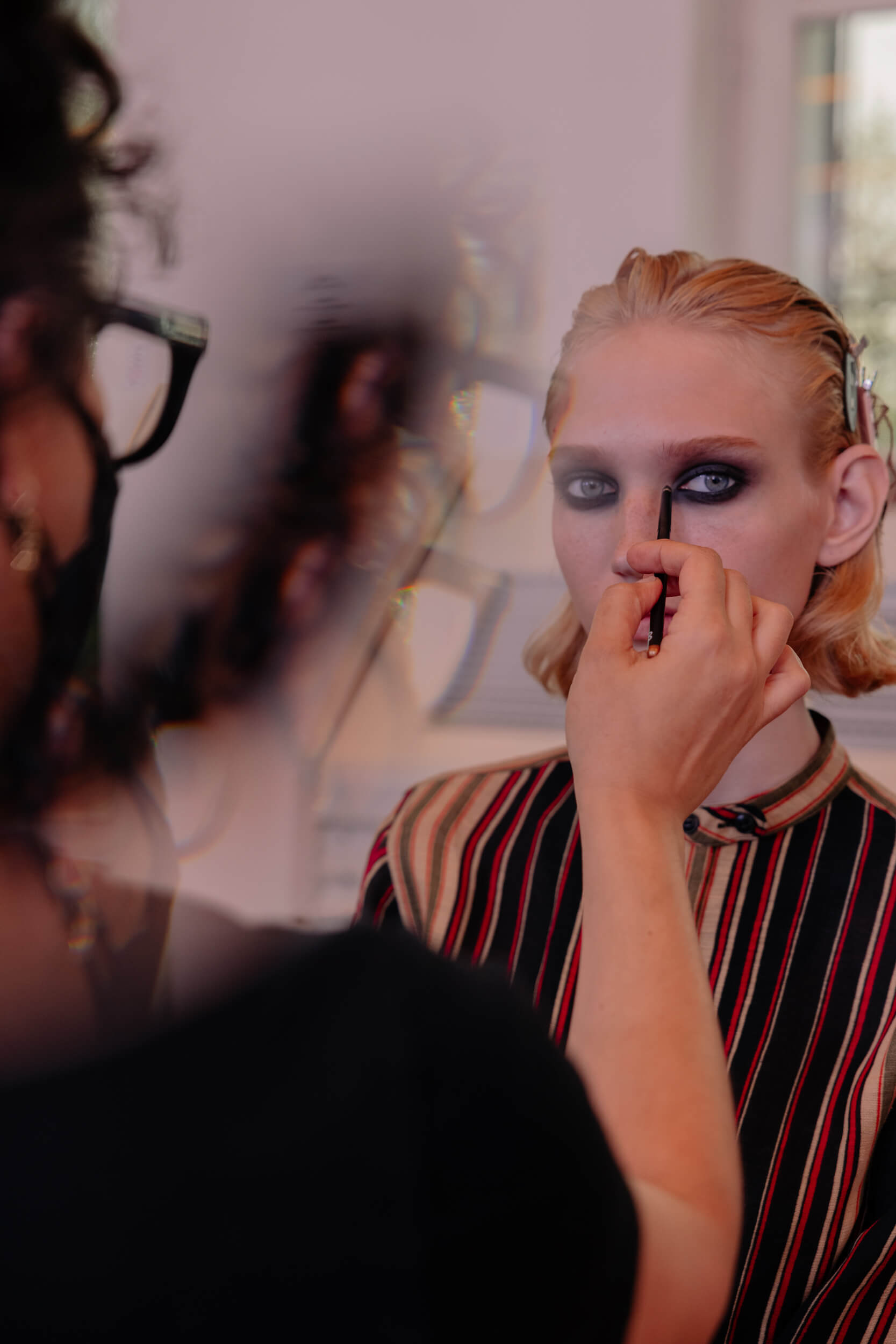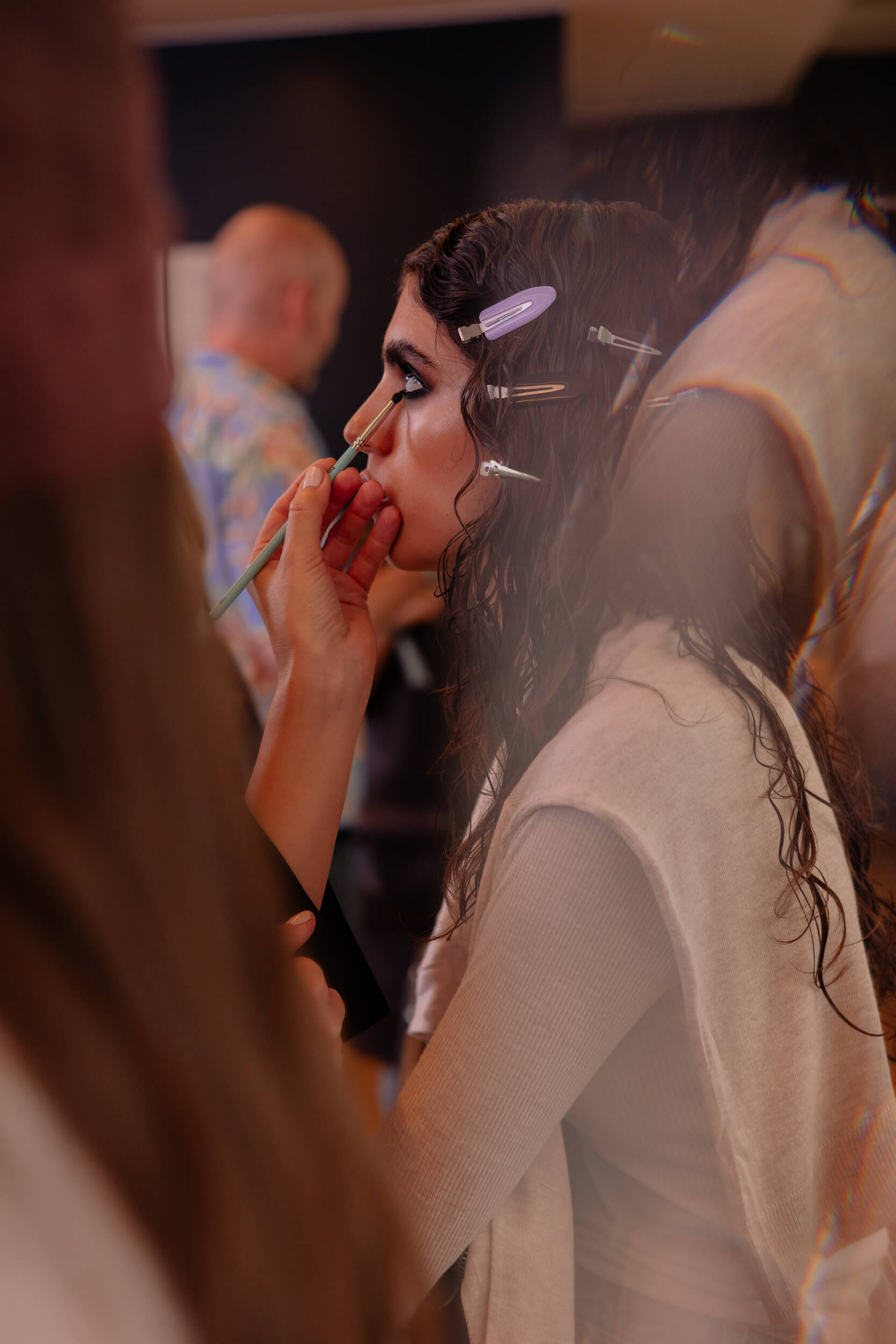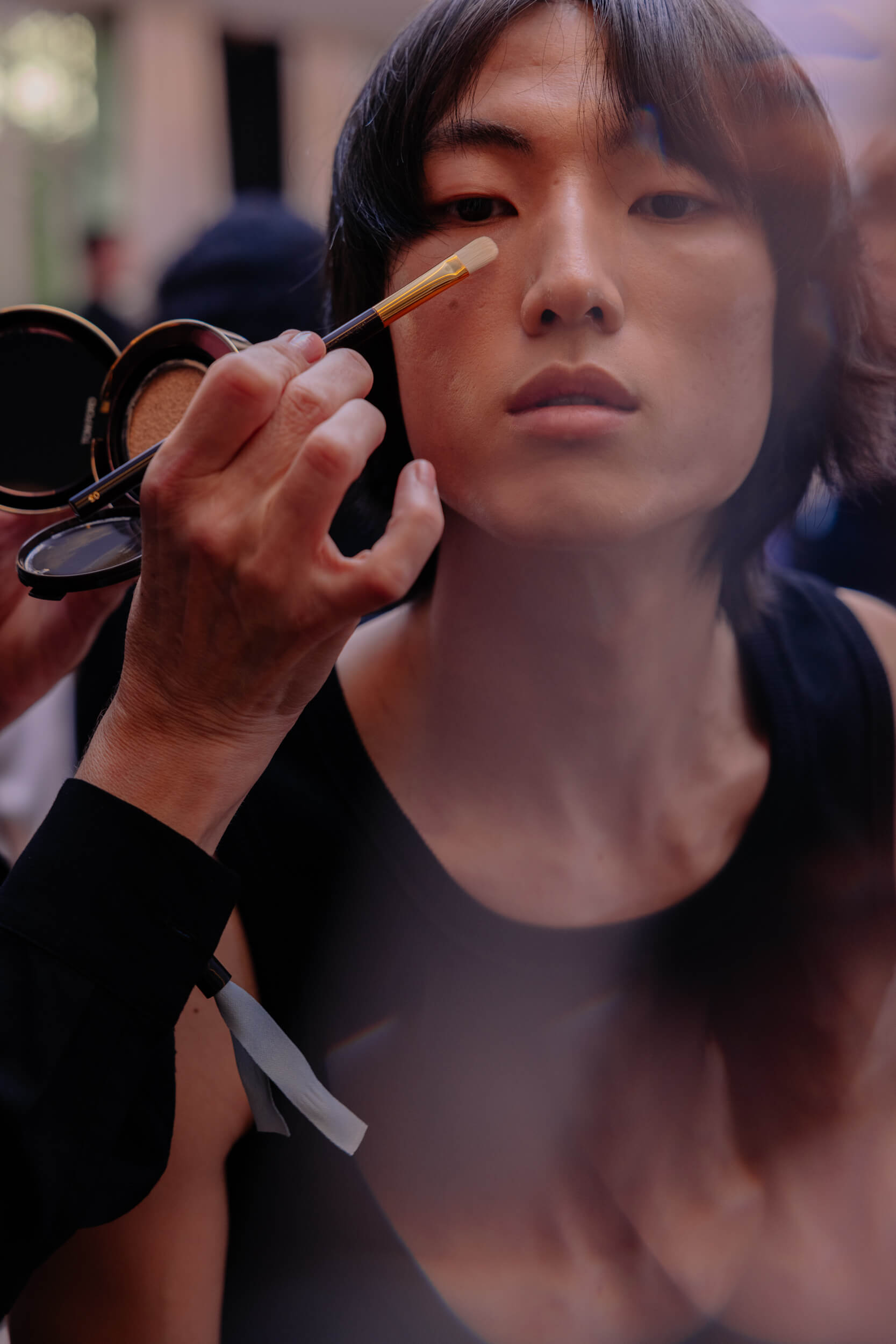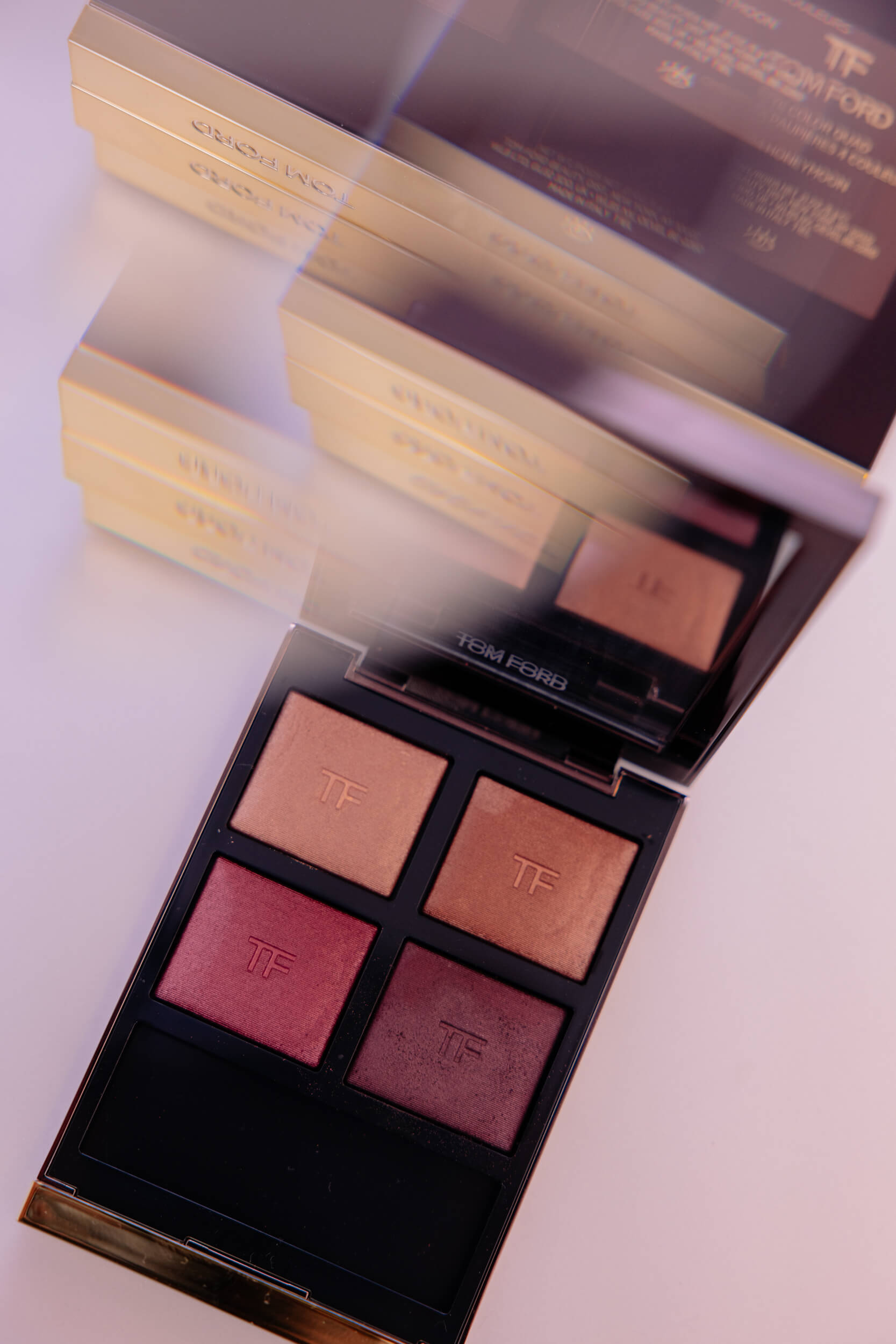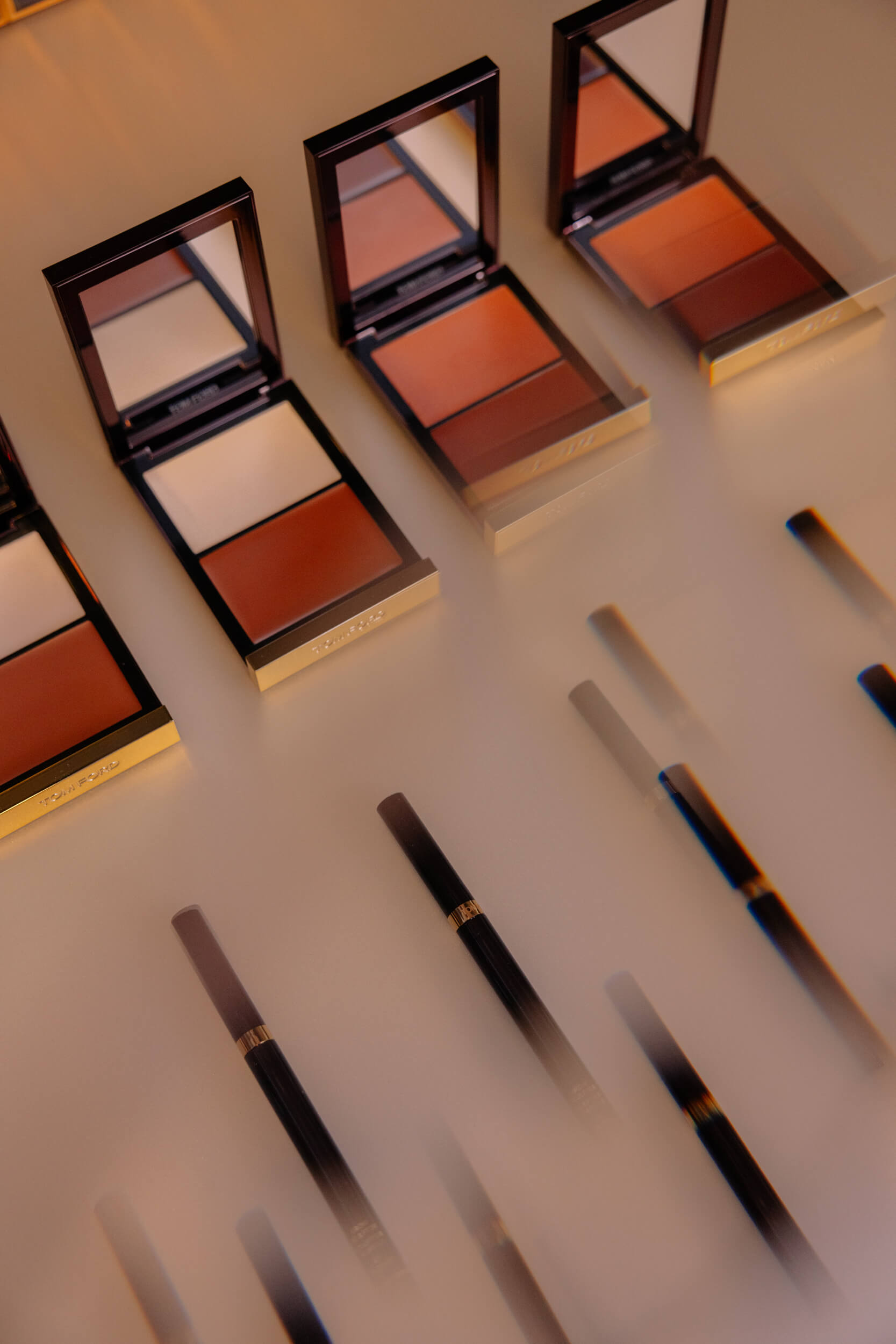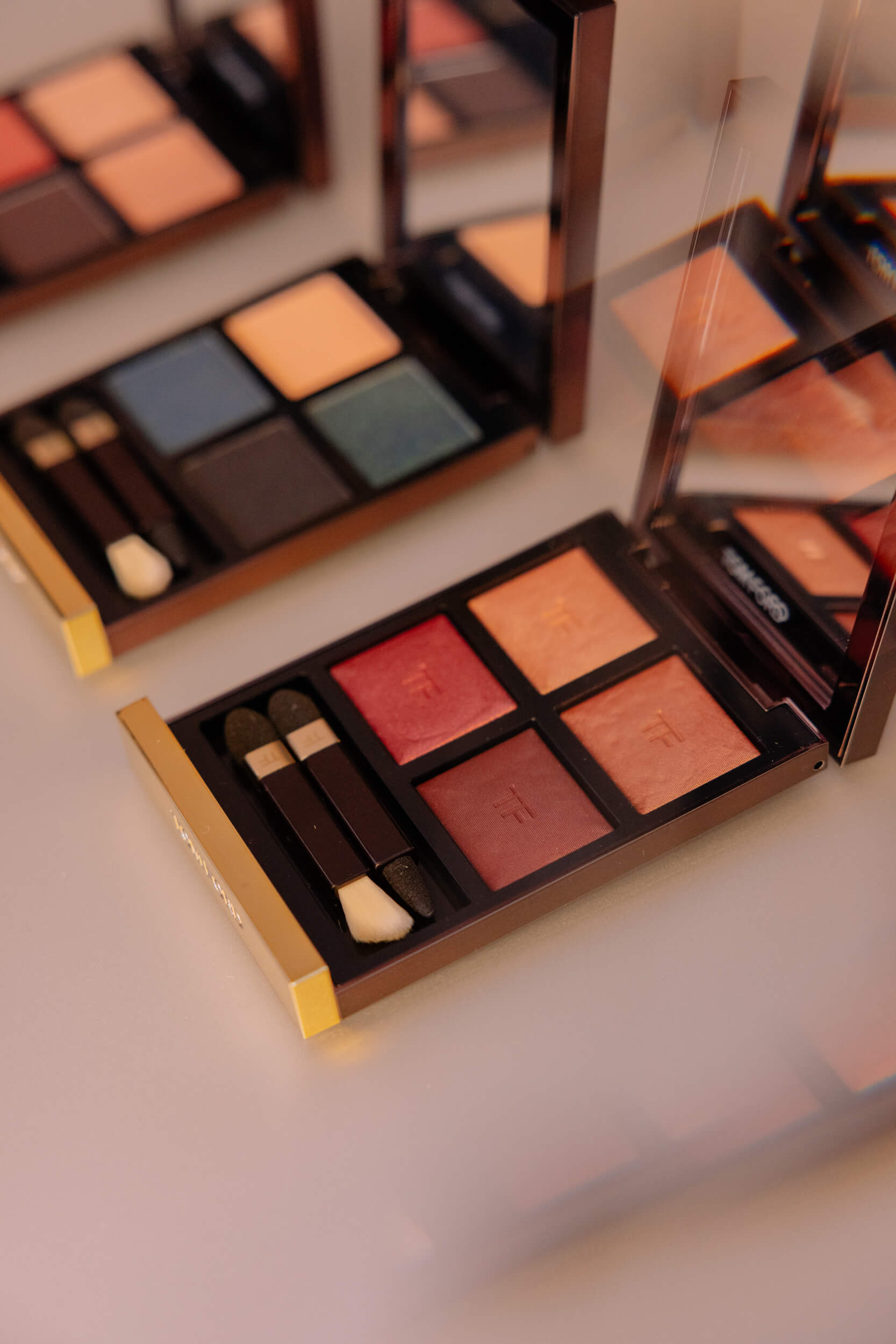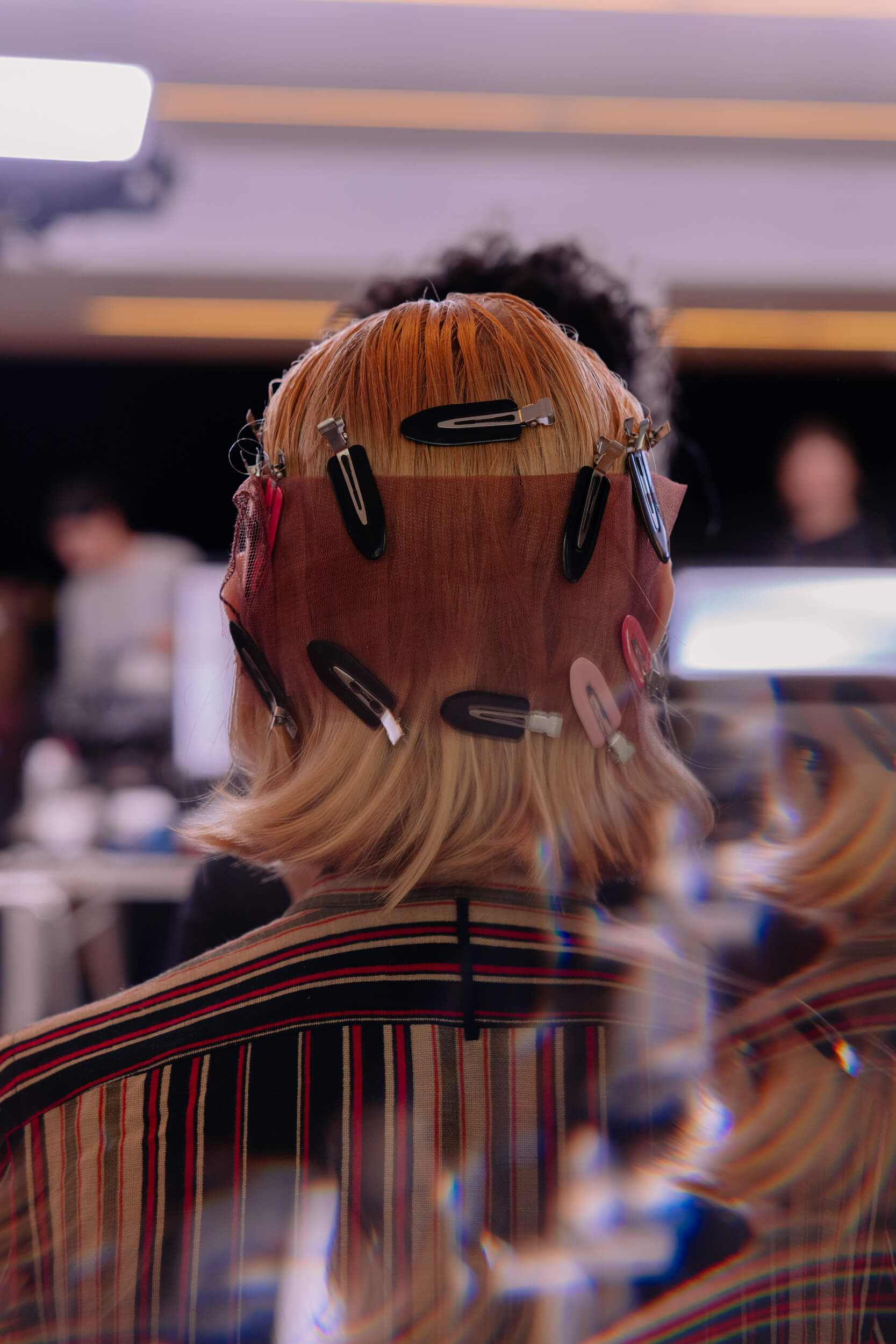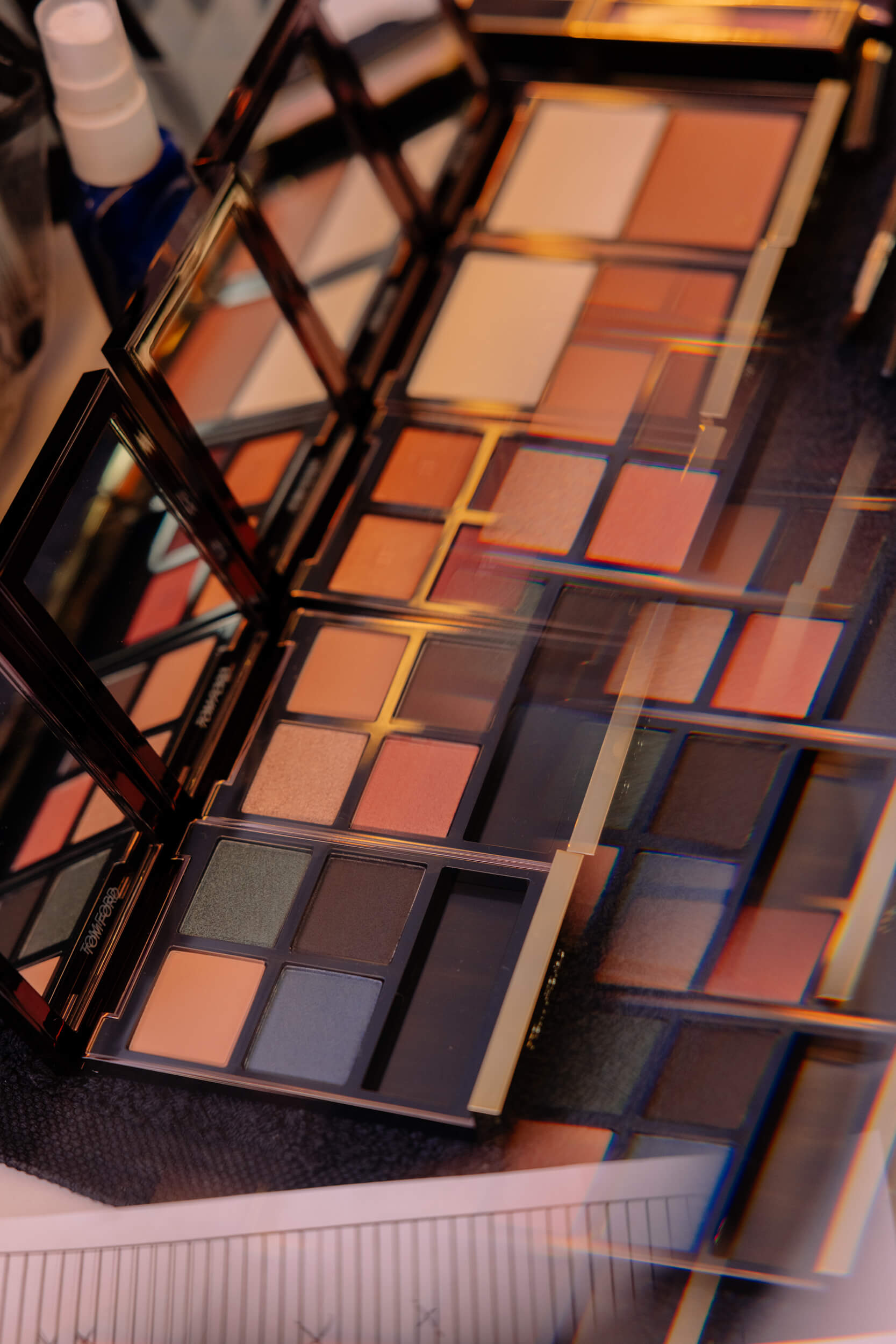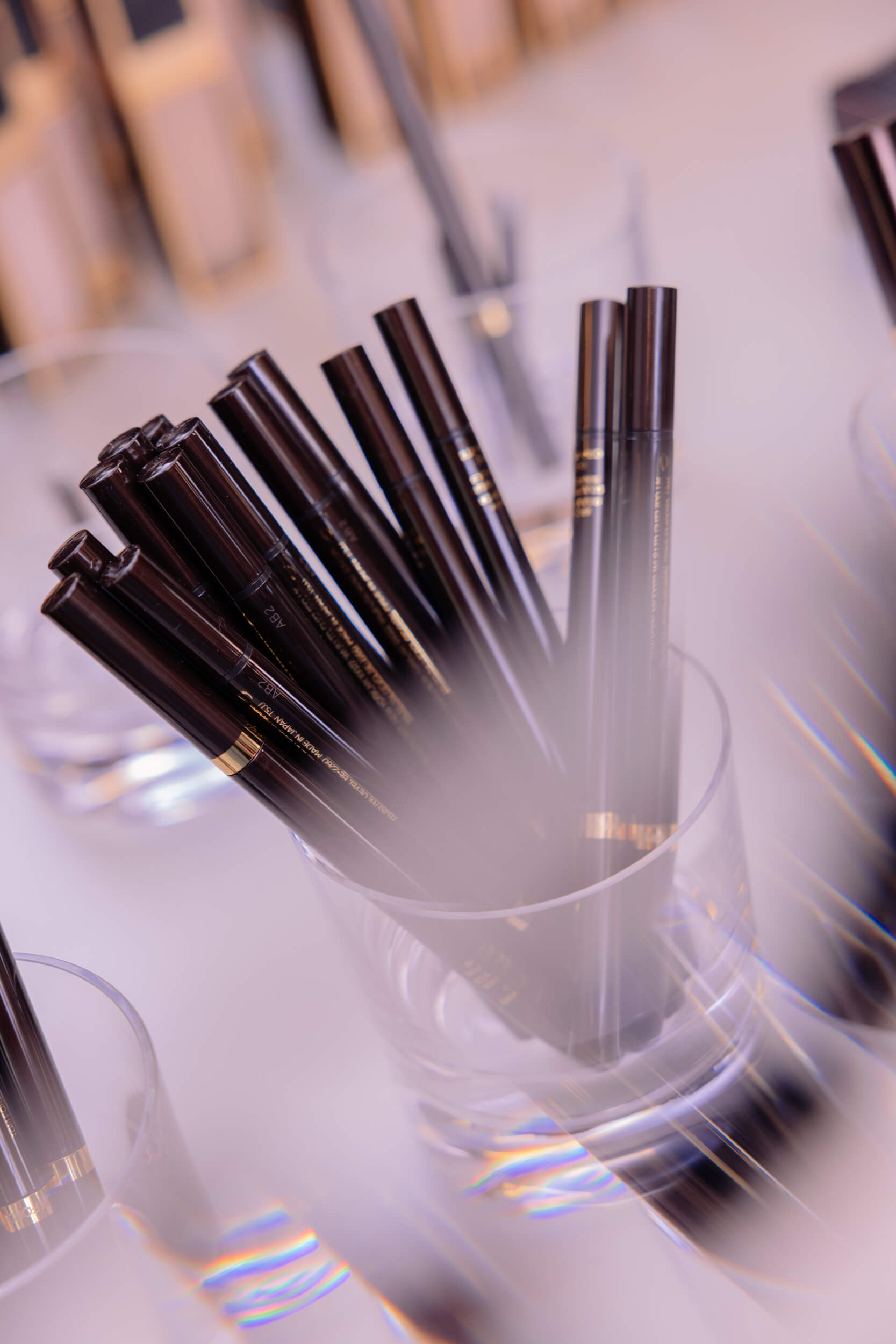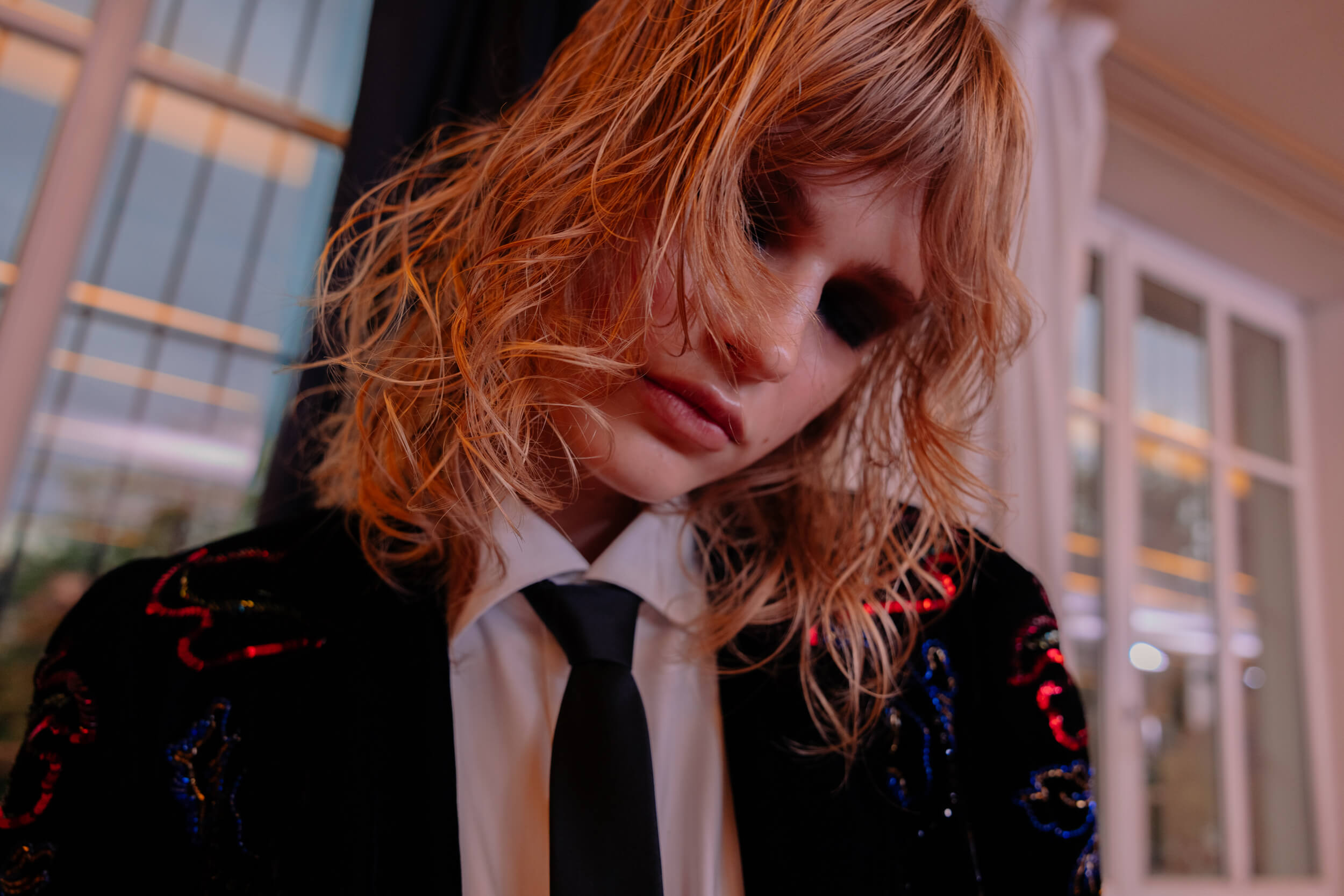 Base:
Architecture: un correttore dalla finitura opaca in una formula arricchita di skincare;

Shade And Illuminate Soft Radiance Foundation SPF 50: per uniformare l'incarnato e conferire una luminosità dimensionale.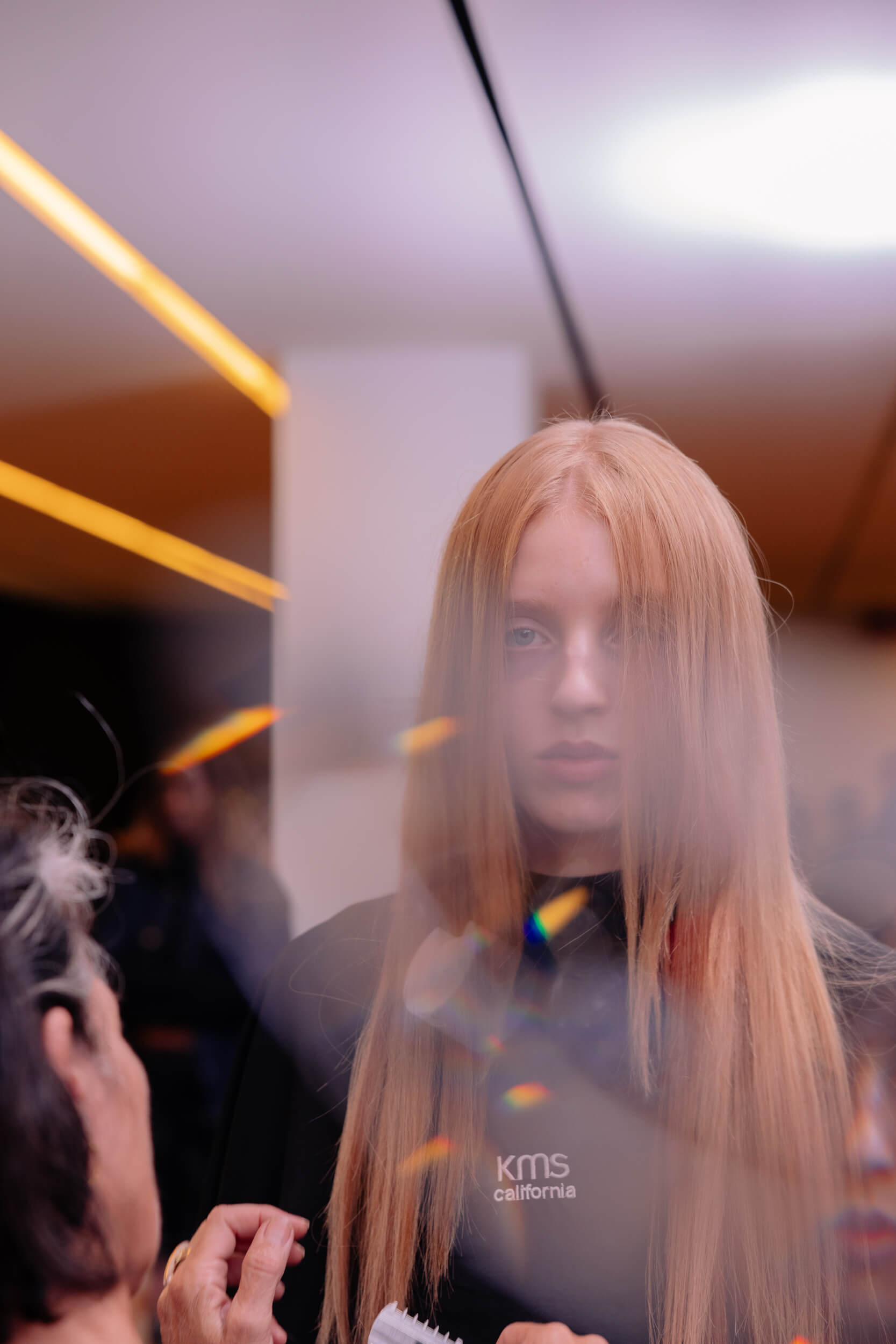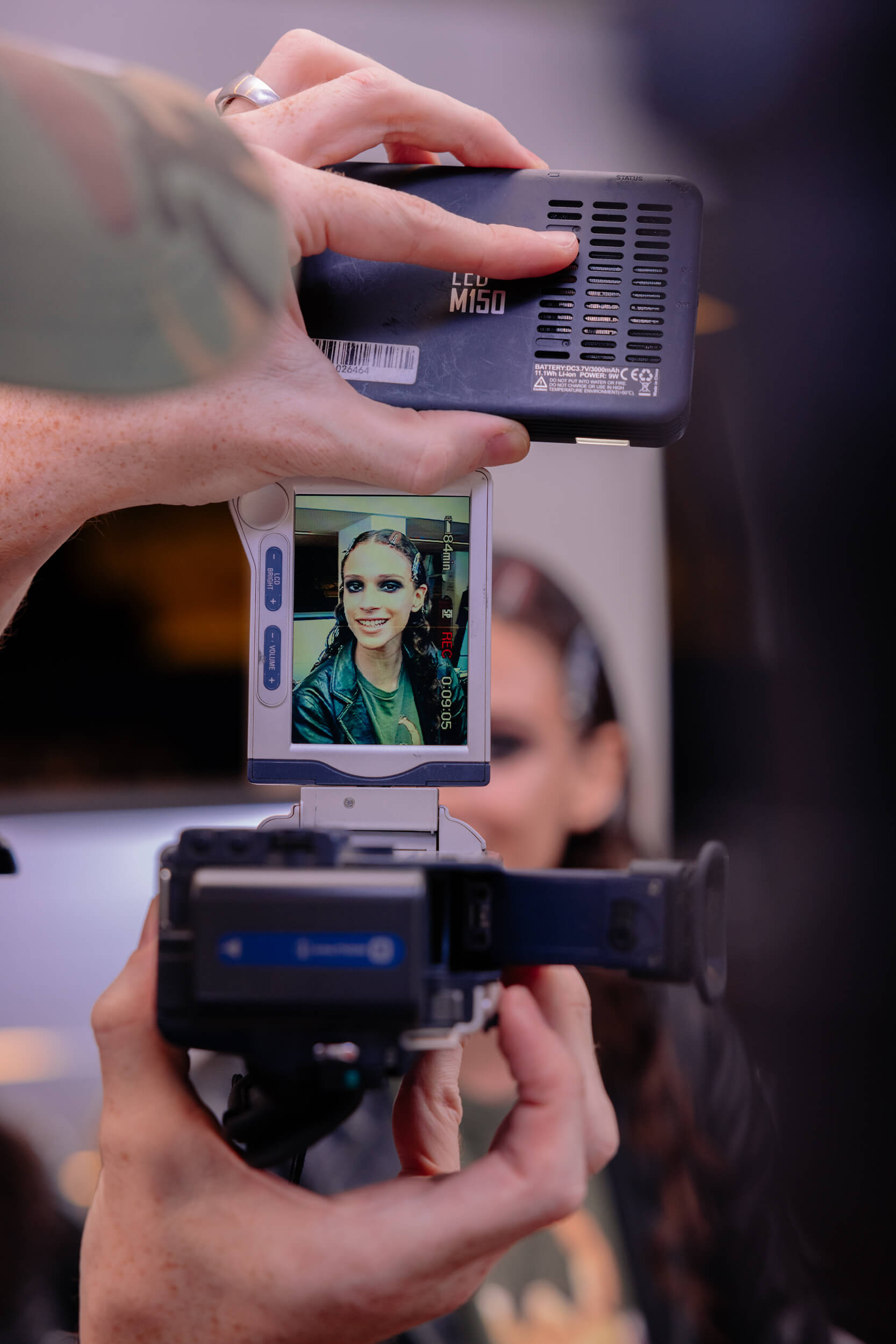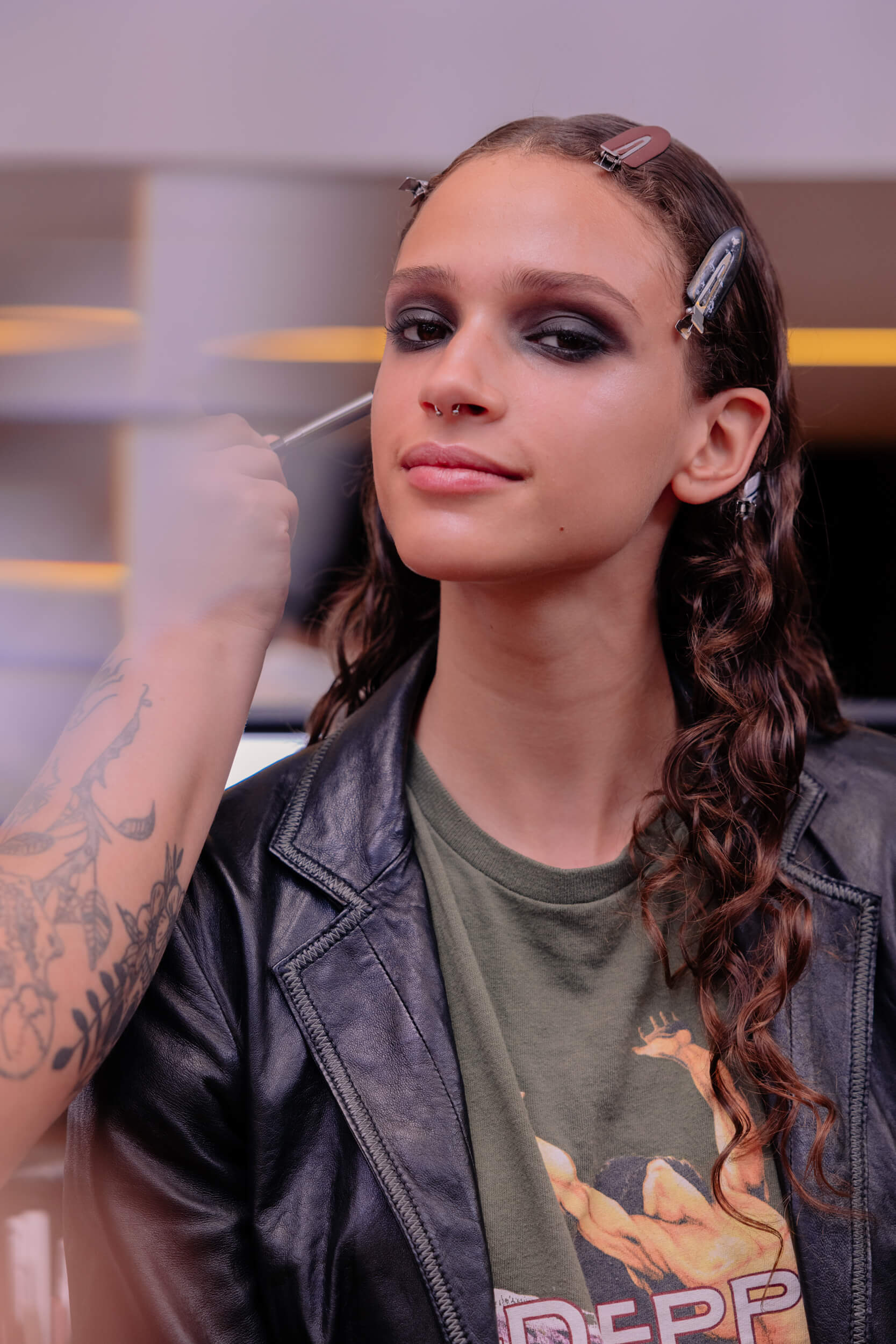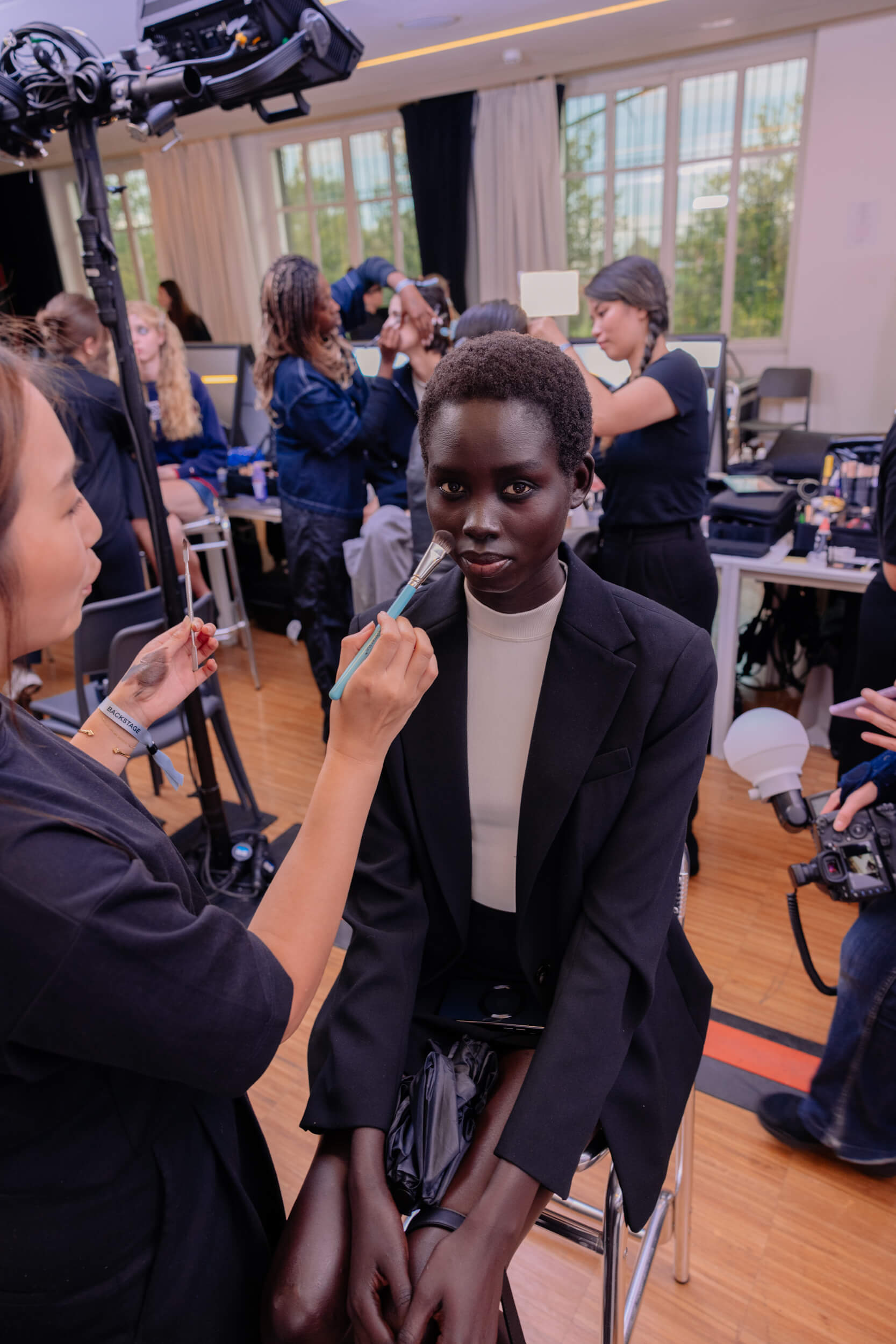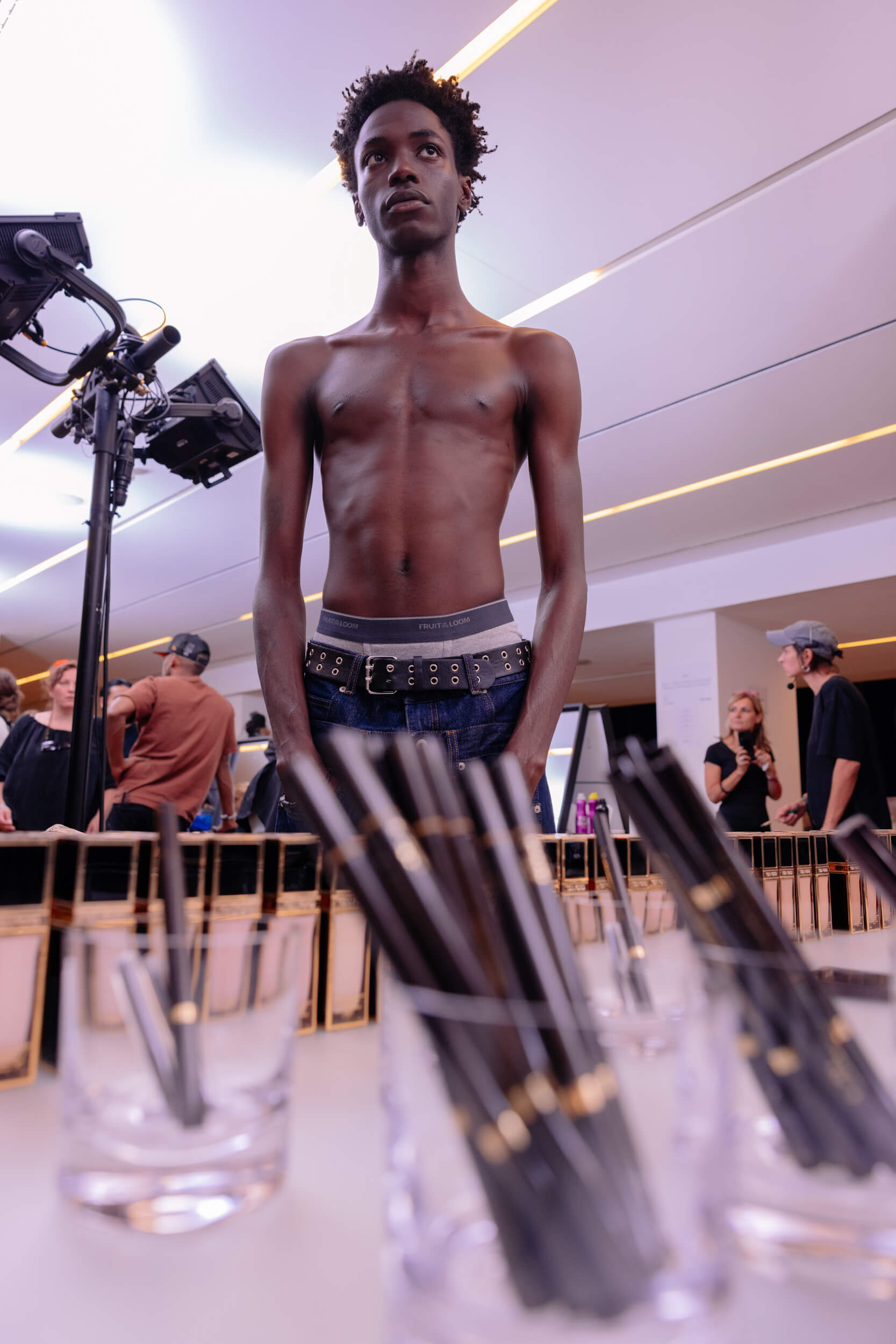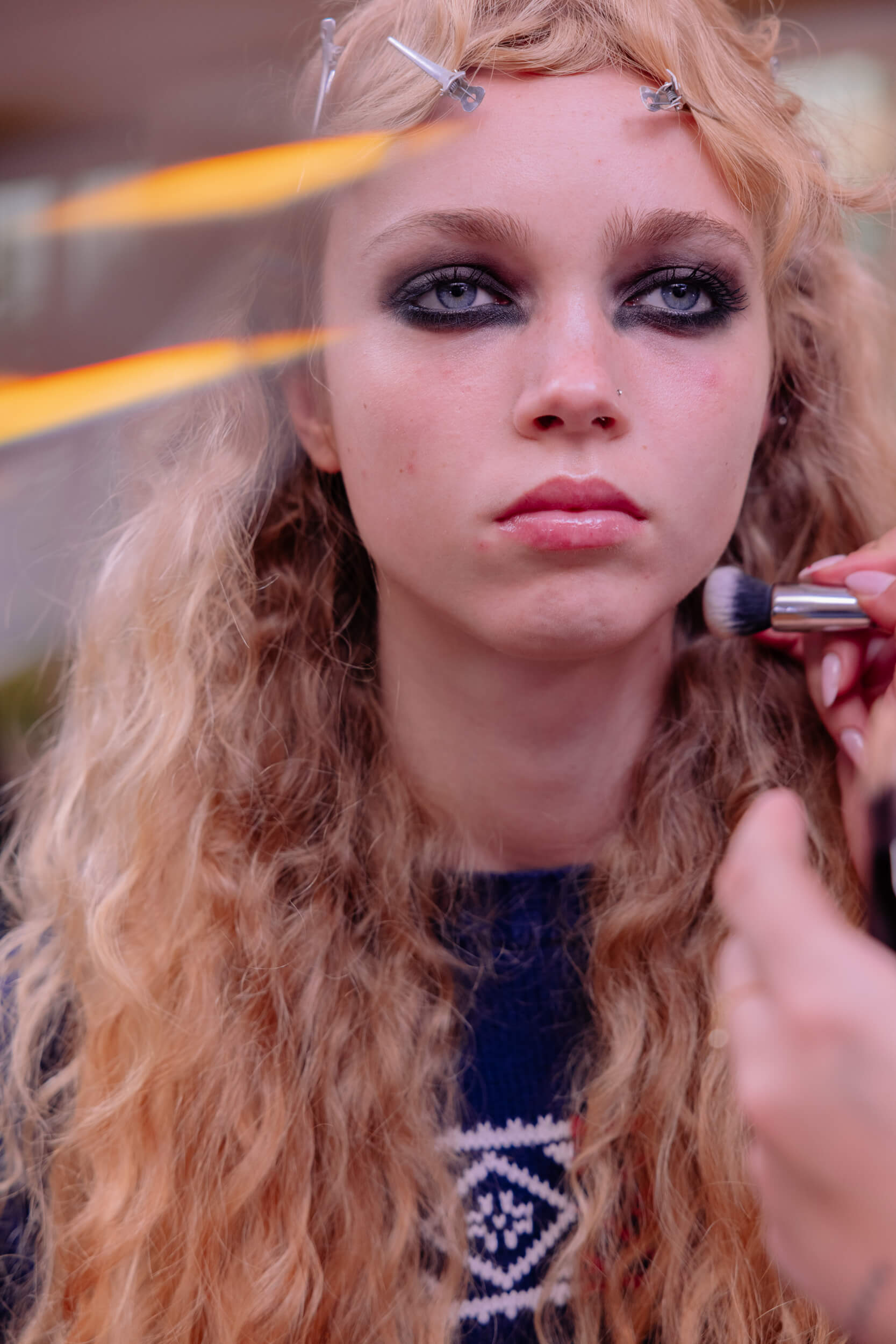 Contour:
Shade and Illuminate Contour Duo: una formula in crema-polvere lussuosa per sagomare delicatamente gli zigomi e catturare la luce, sollevando otticamente il volto con l'illuminante in crema lungo gli zigomi e sul ponte del naso, l'arco di Cupido e il mento.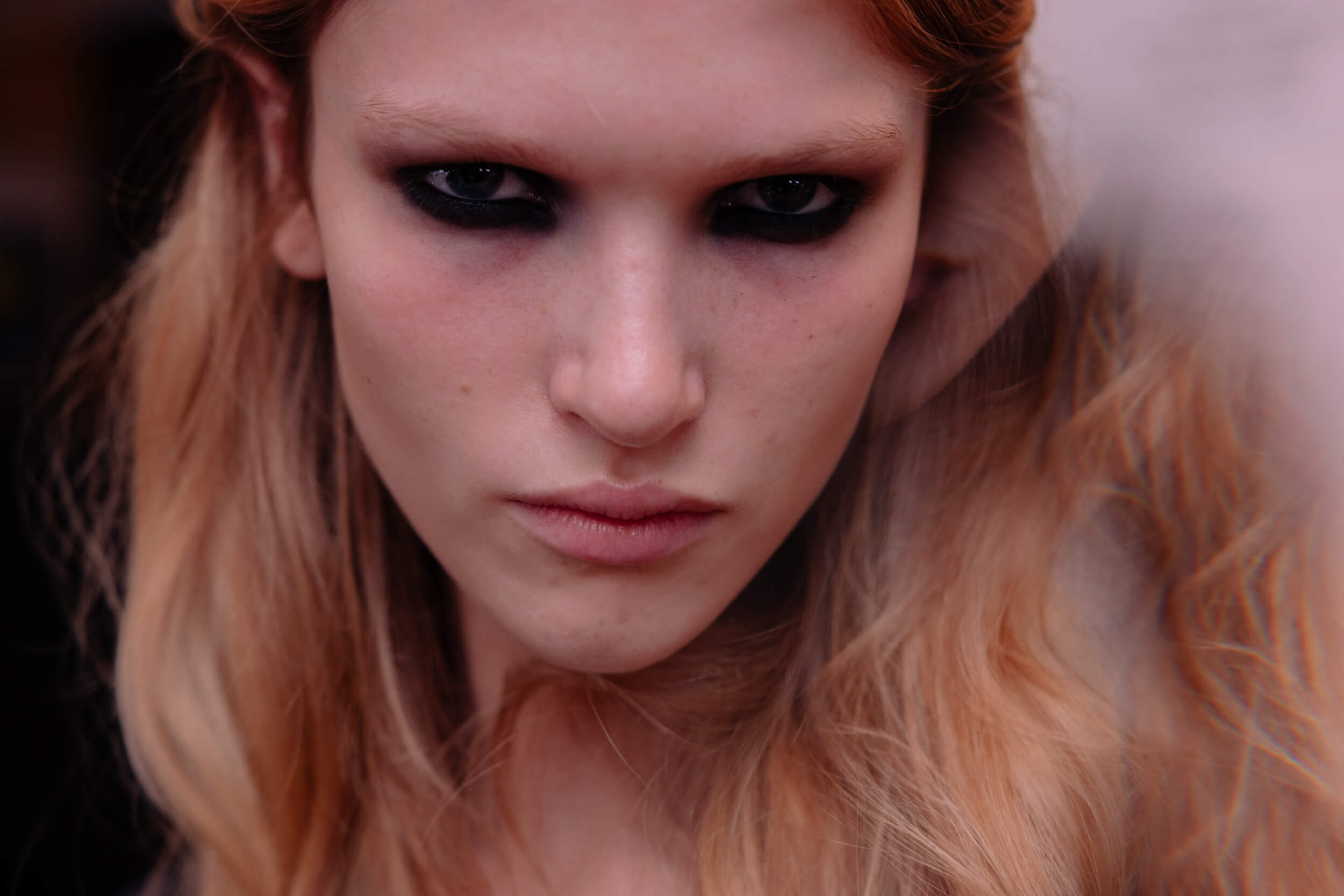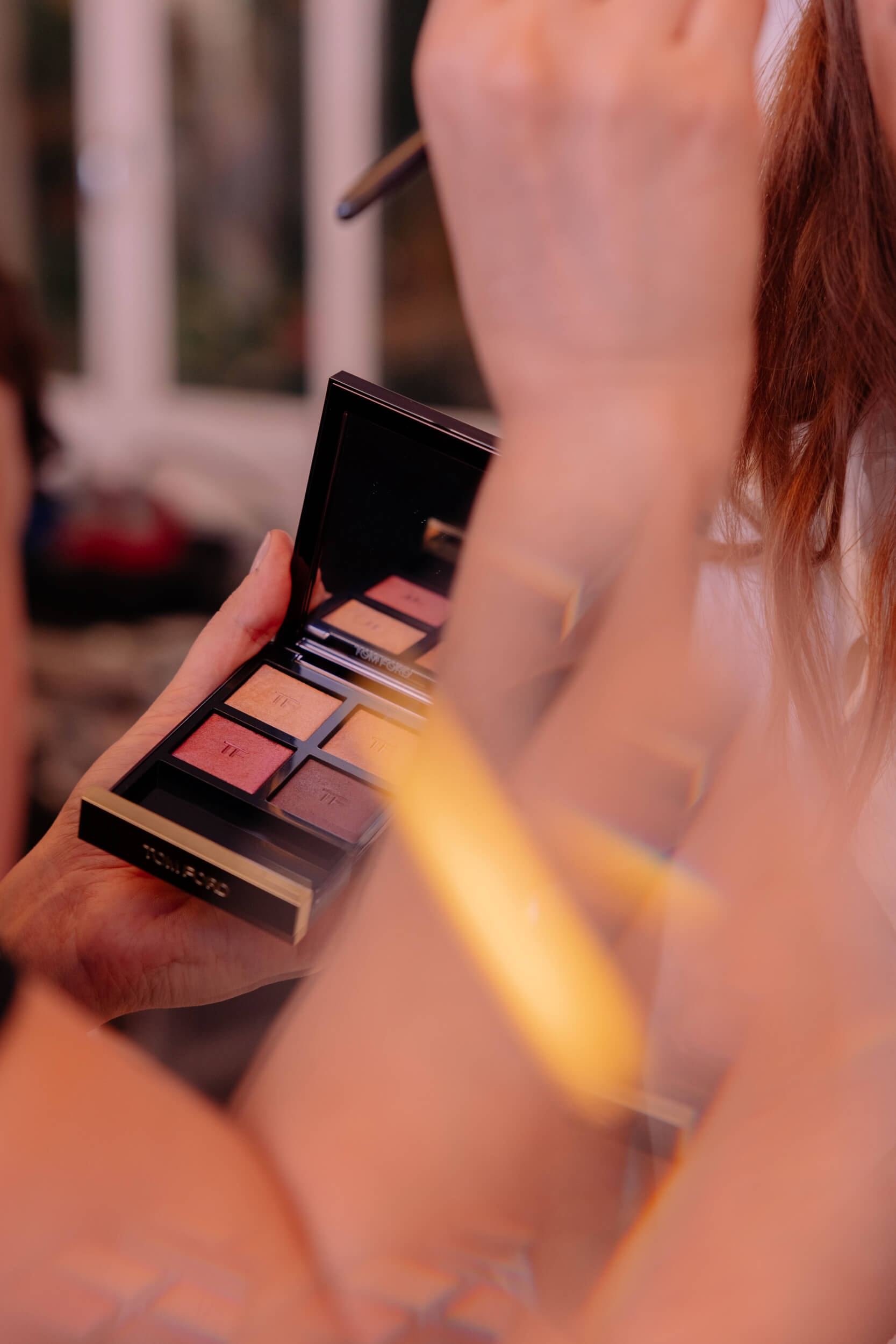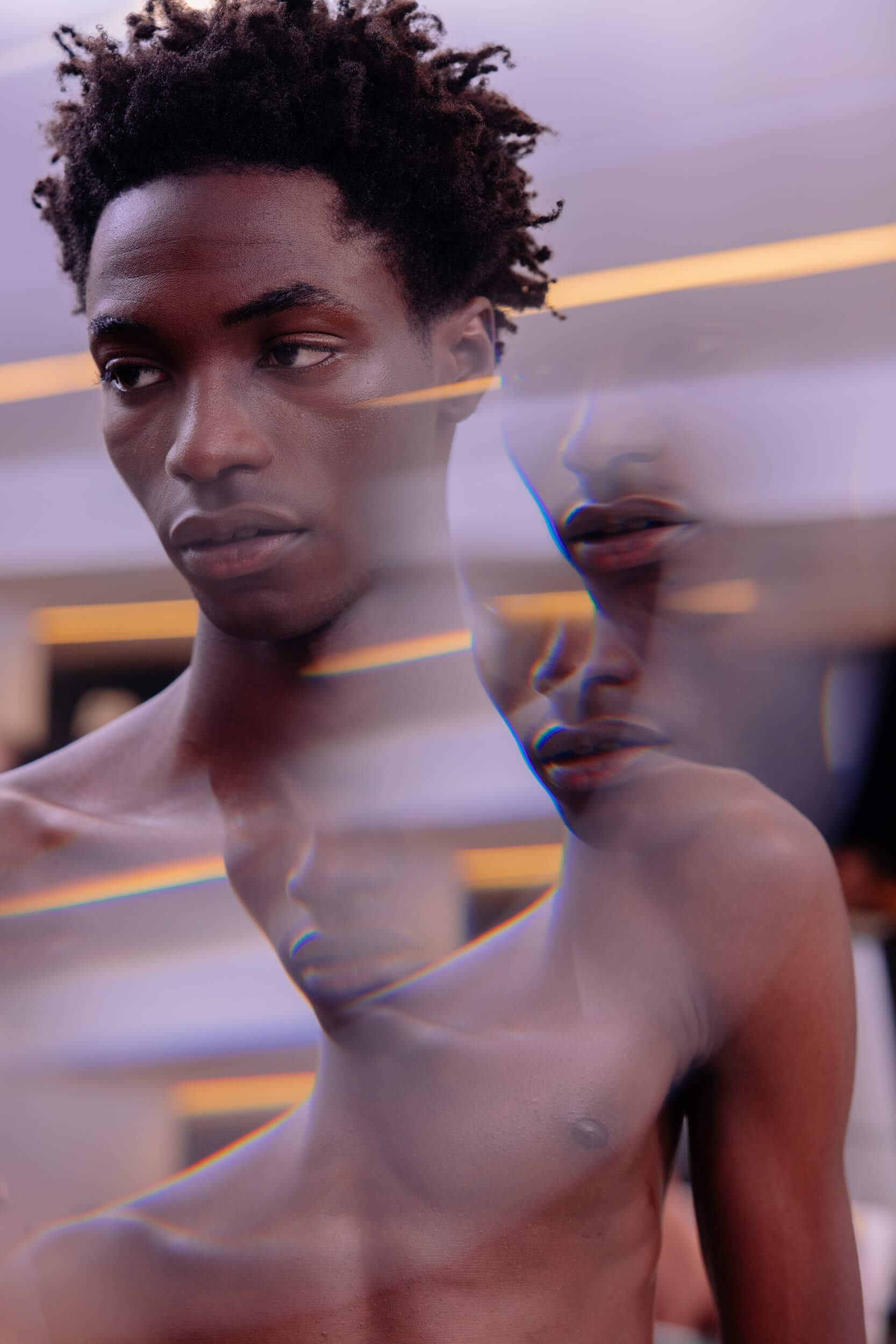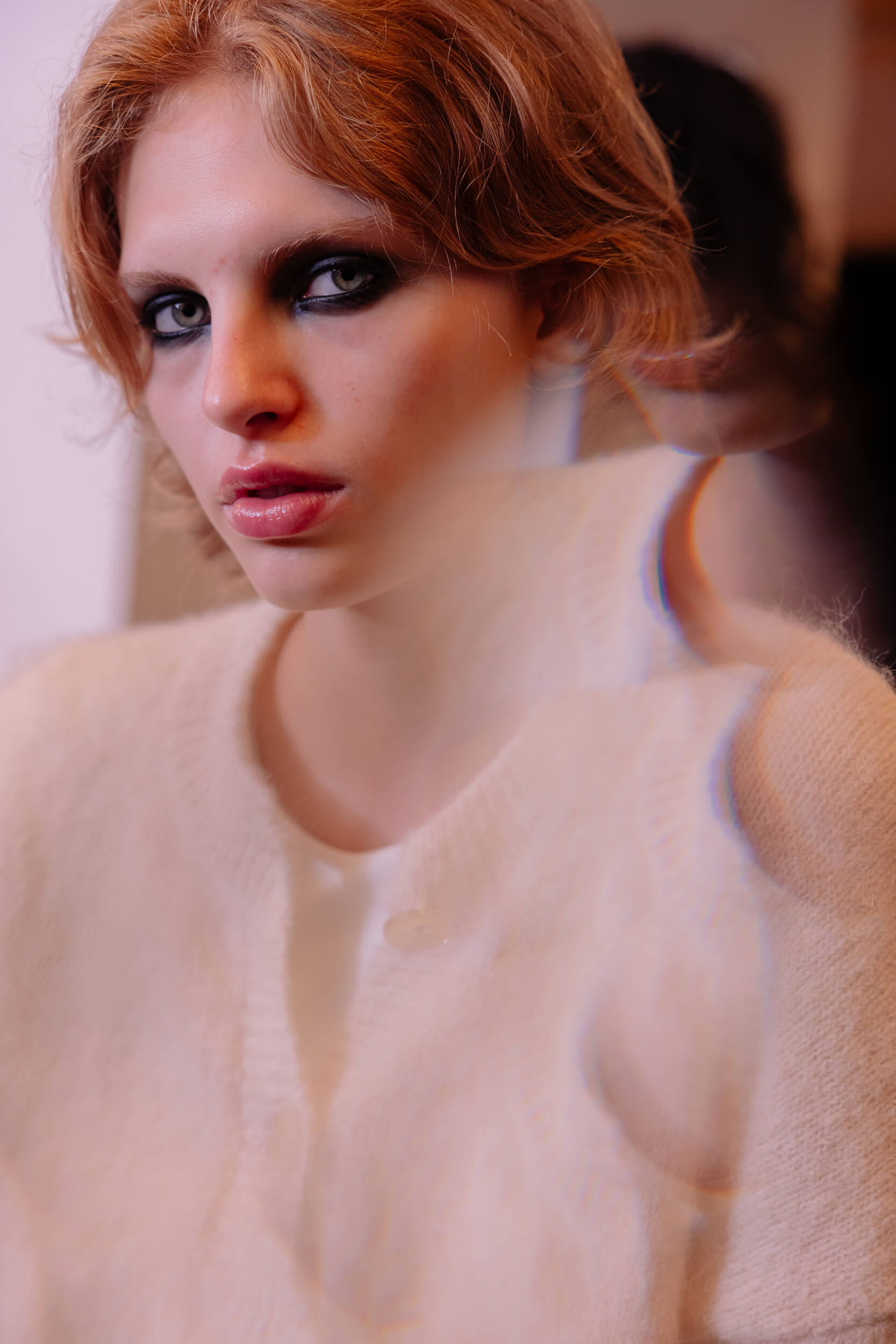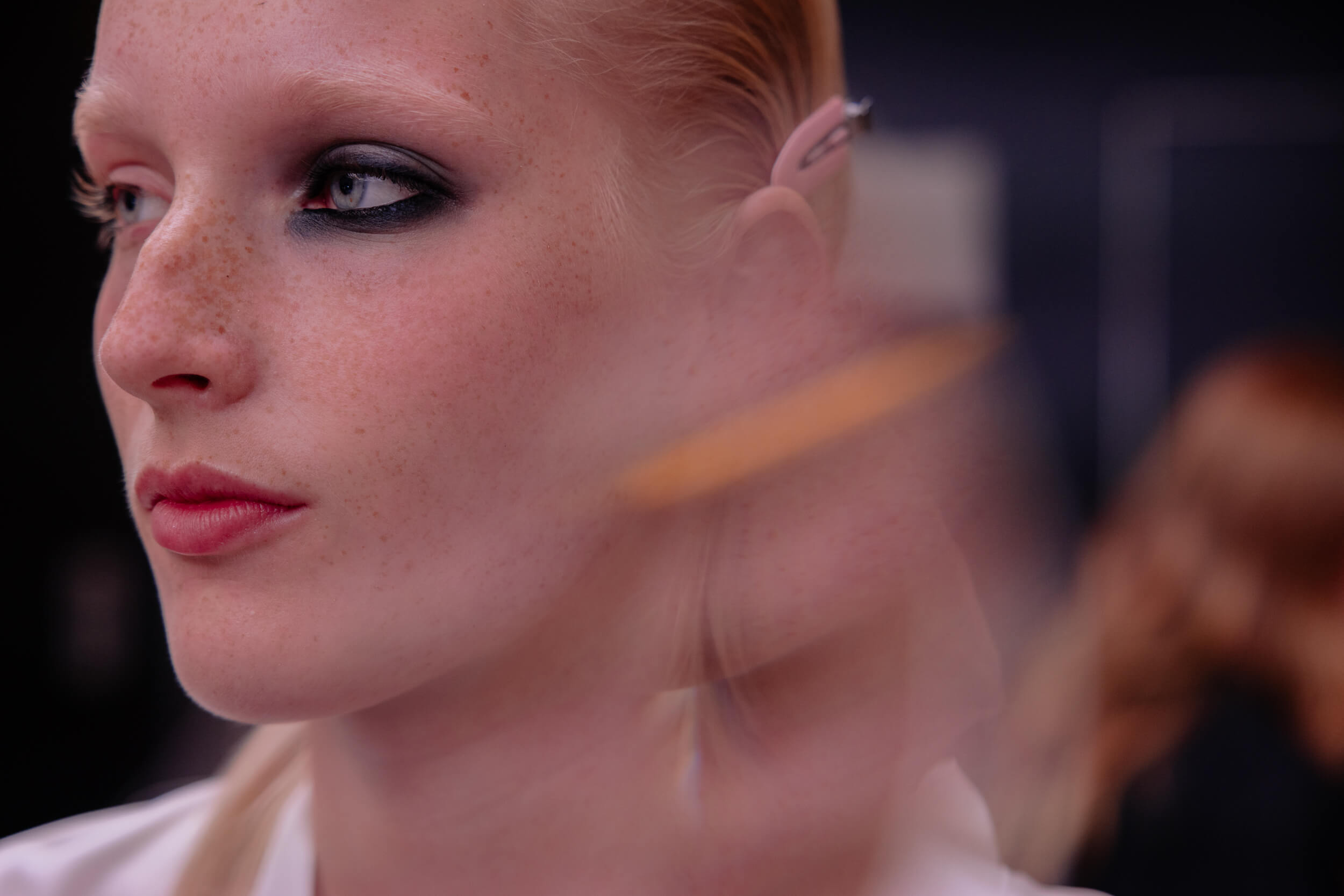 Occhi

Eye Defining Pen: per delineare attentamente la rima inferiore dell'occhio;

Eye Color Quad in 44 Dark Opulence: per velare le palpebre di un affascinante fumé nero senza tempo;

Eye Color Quad in 04 Honeymoon: un ricco bordeaux-prugna ambrato, sfumato all'angolo dell'occhio, che aggiunge un velo di calore vellutato;

Extreme Mascara: per catturare le ciglia dalla radice alla punta donando al look un tocco drammatico;

Brow Sculptor: per delineare delicatamente la forma naturale delle sopracciglia creando un elegante contrasto.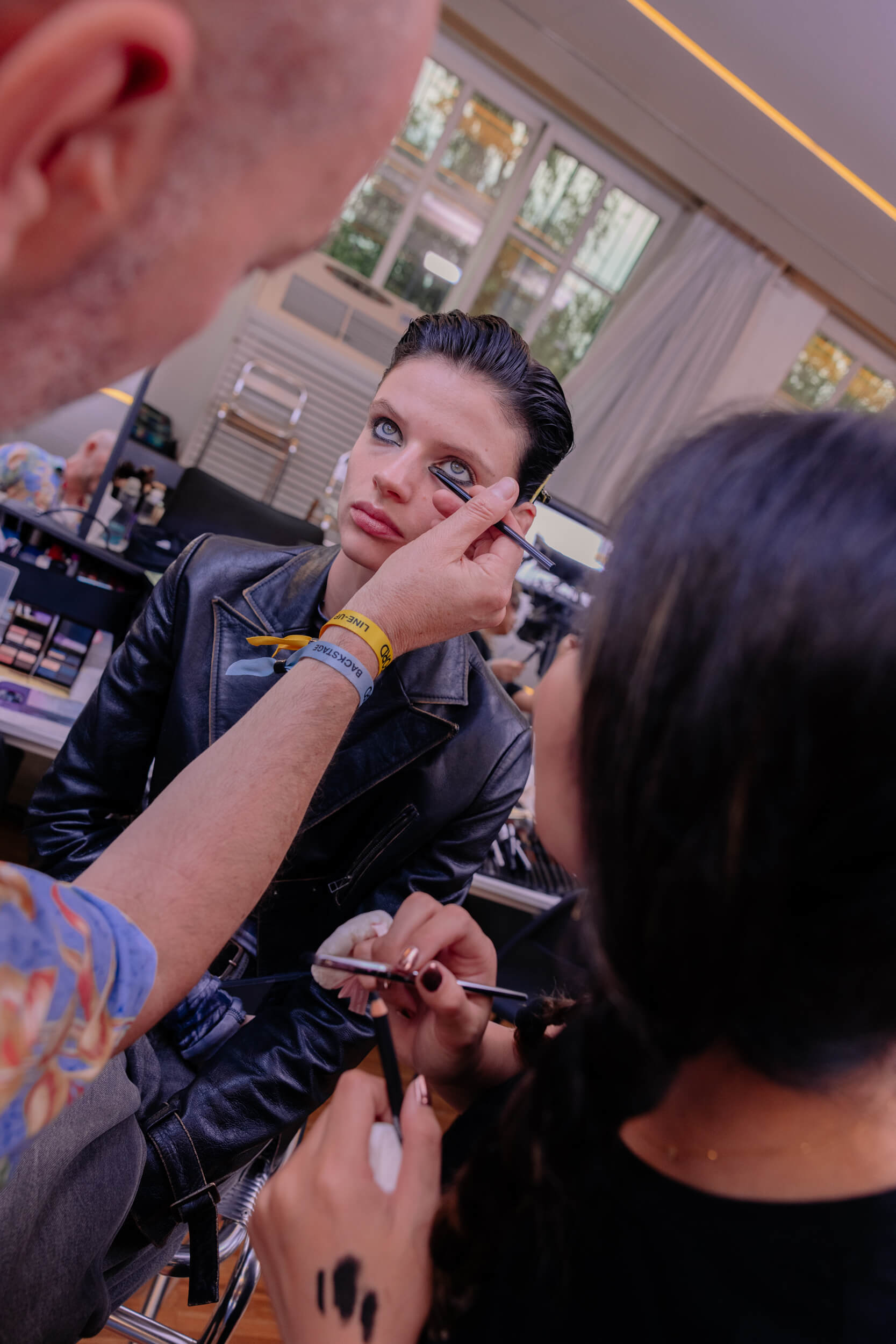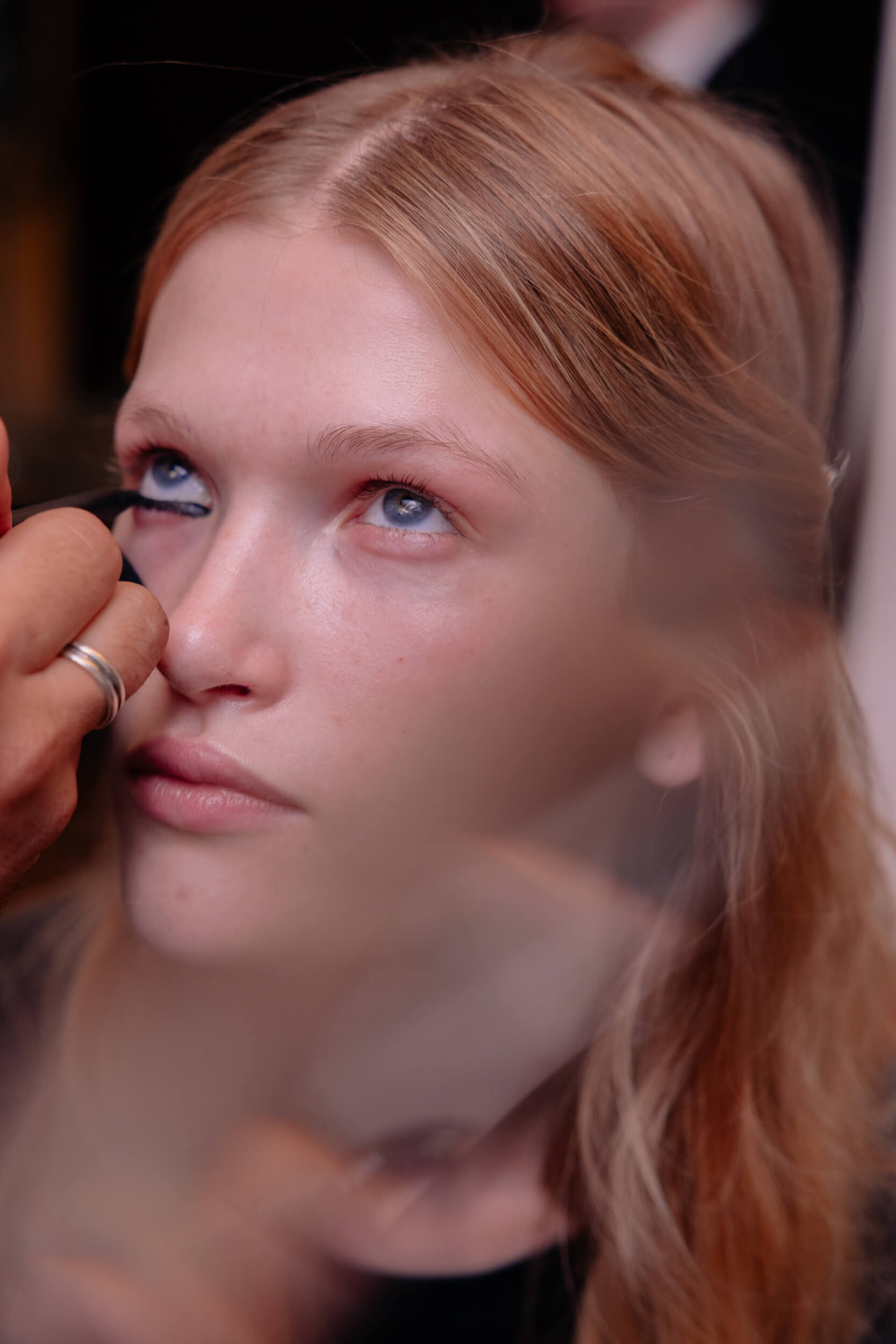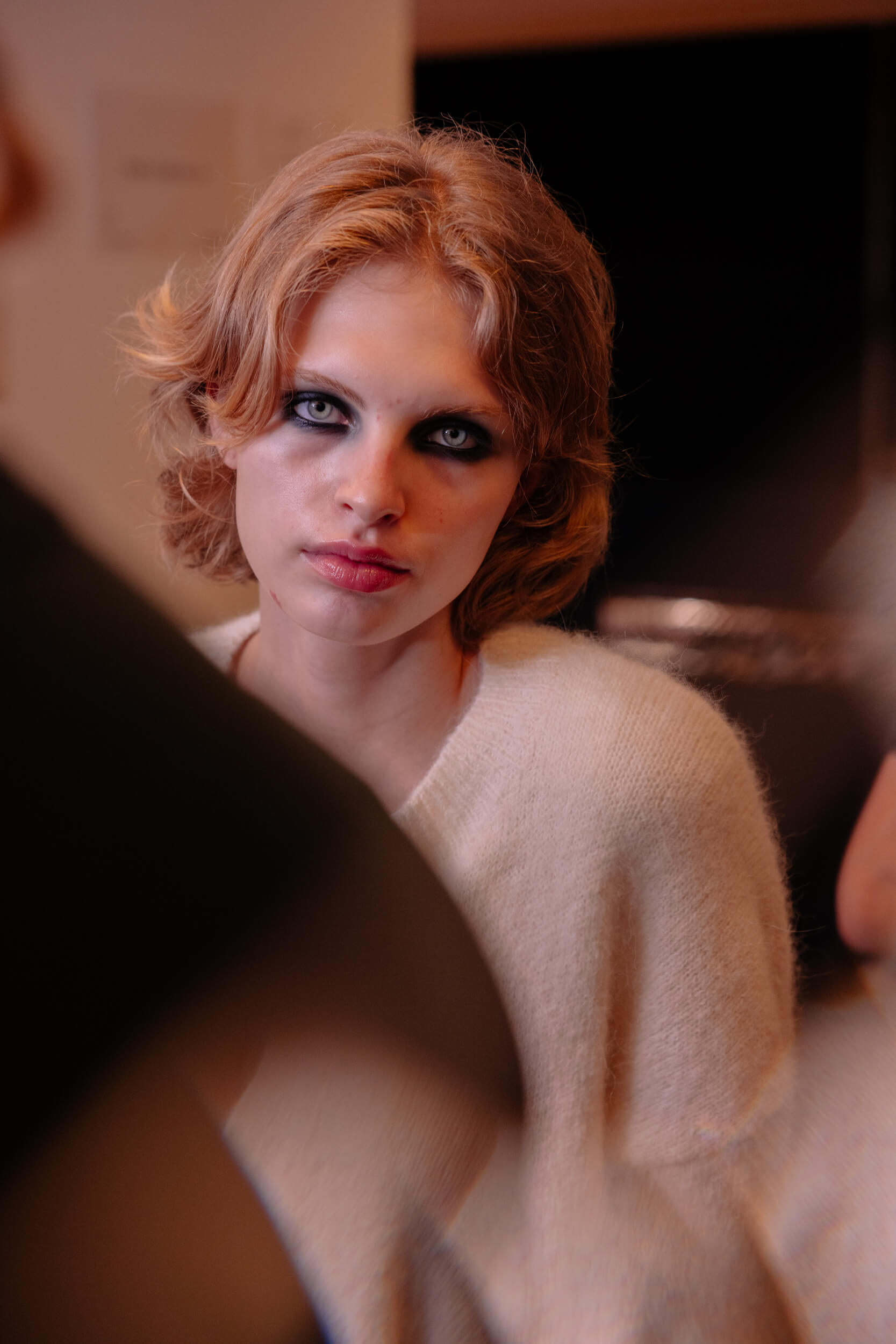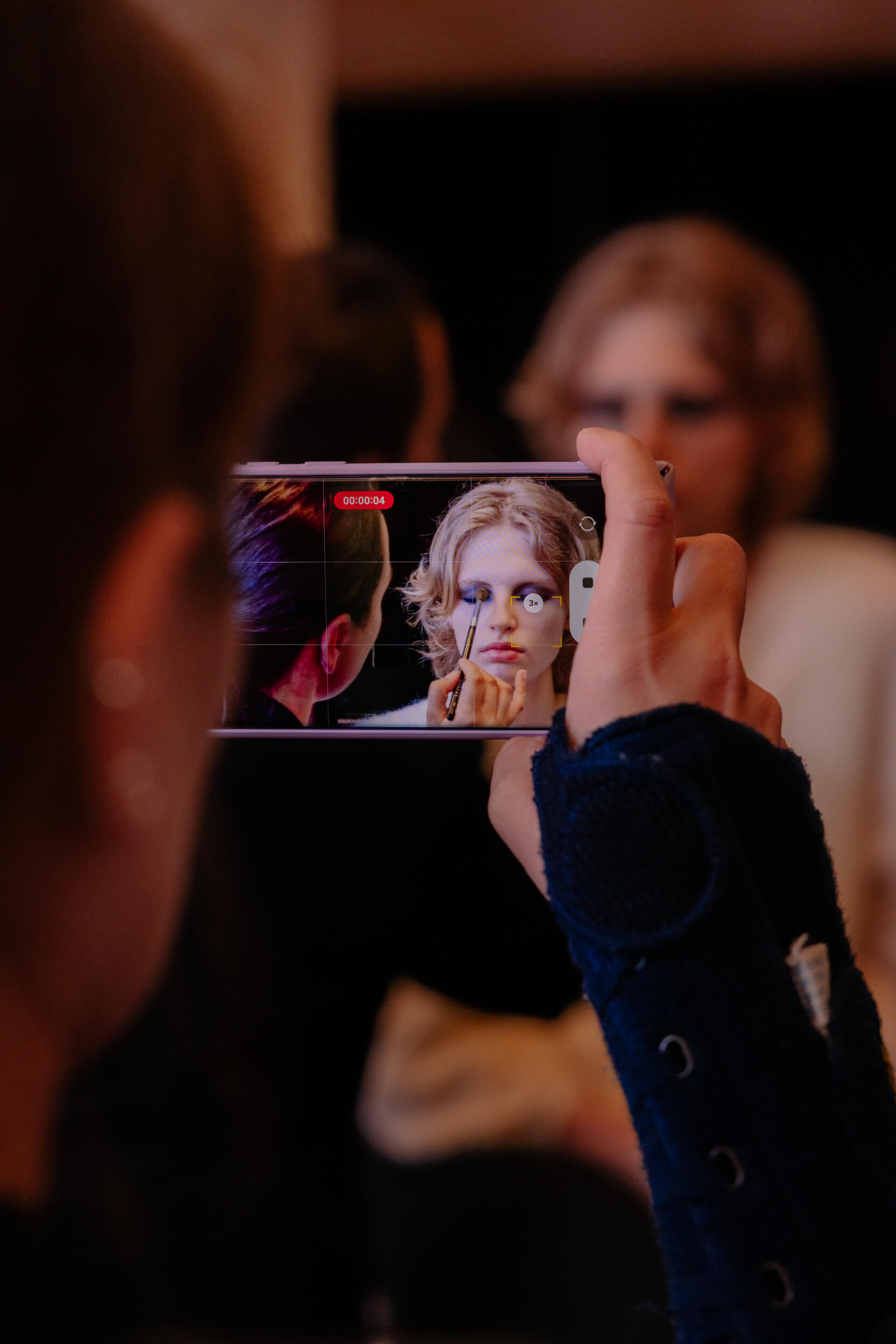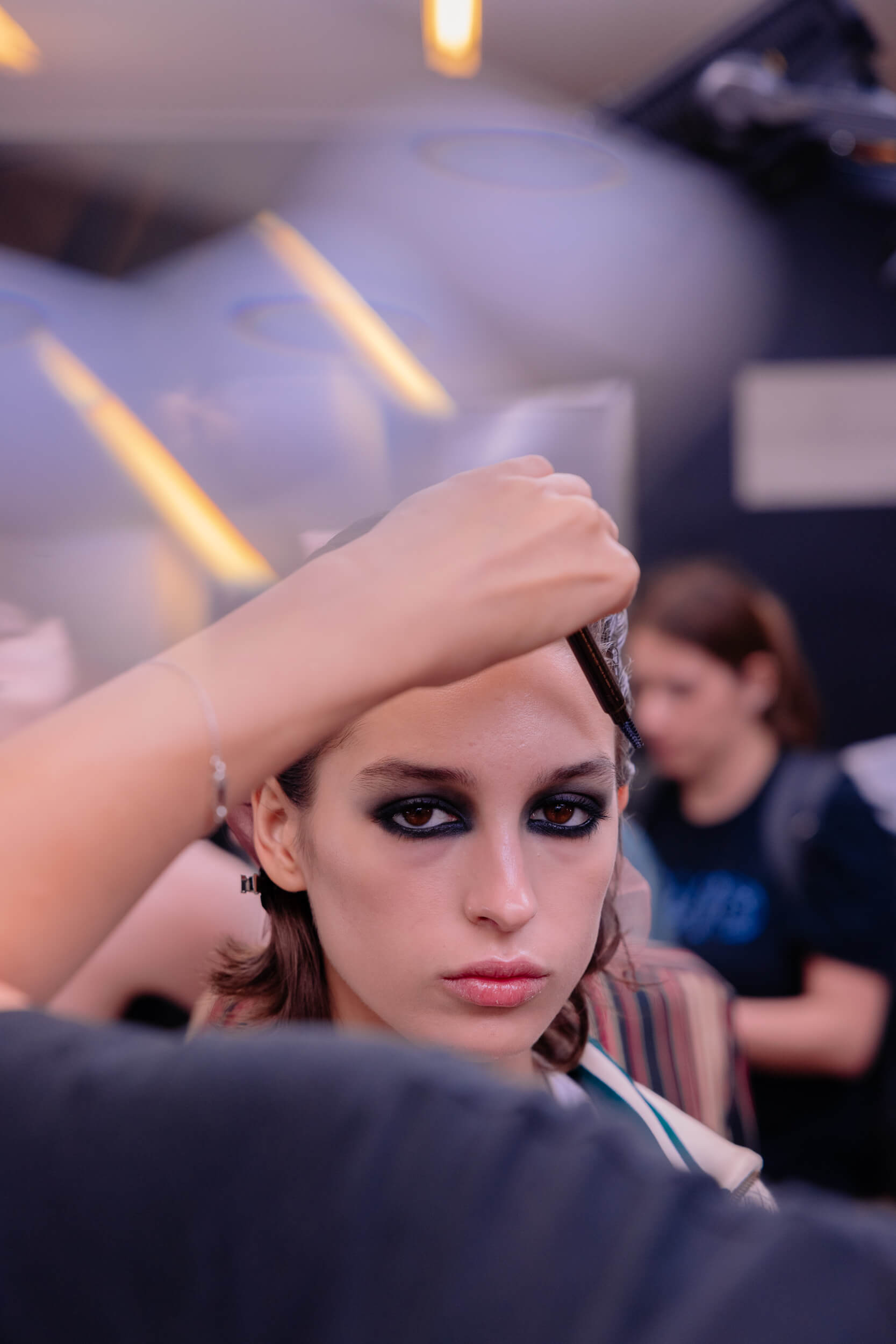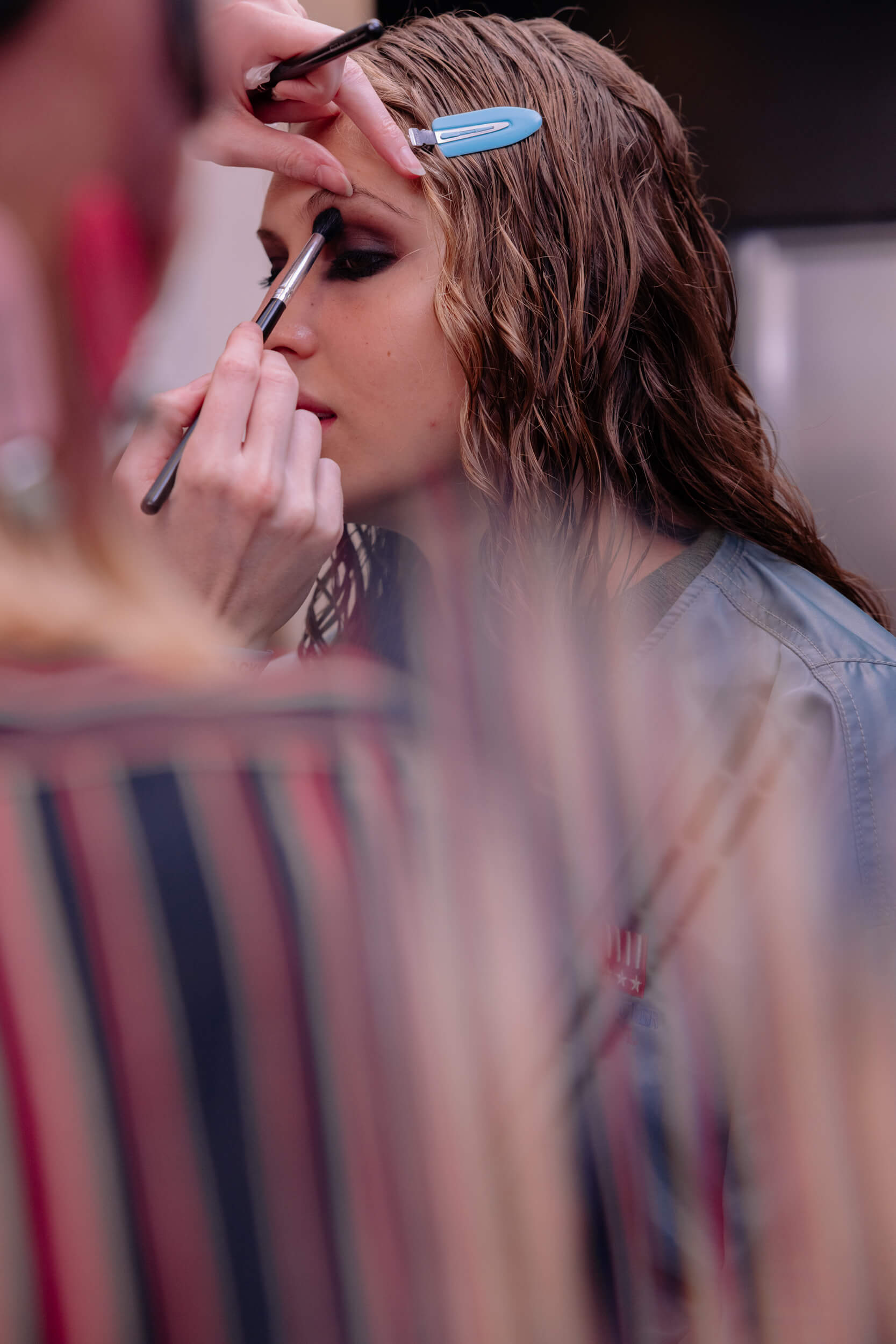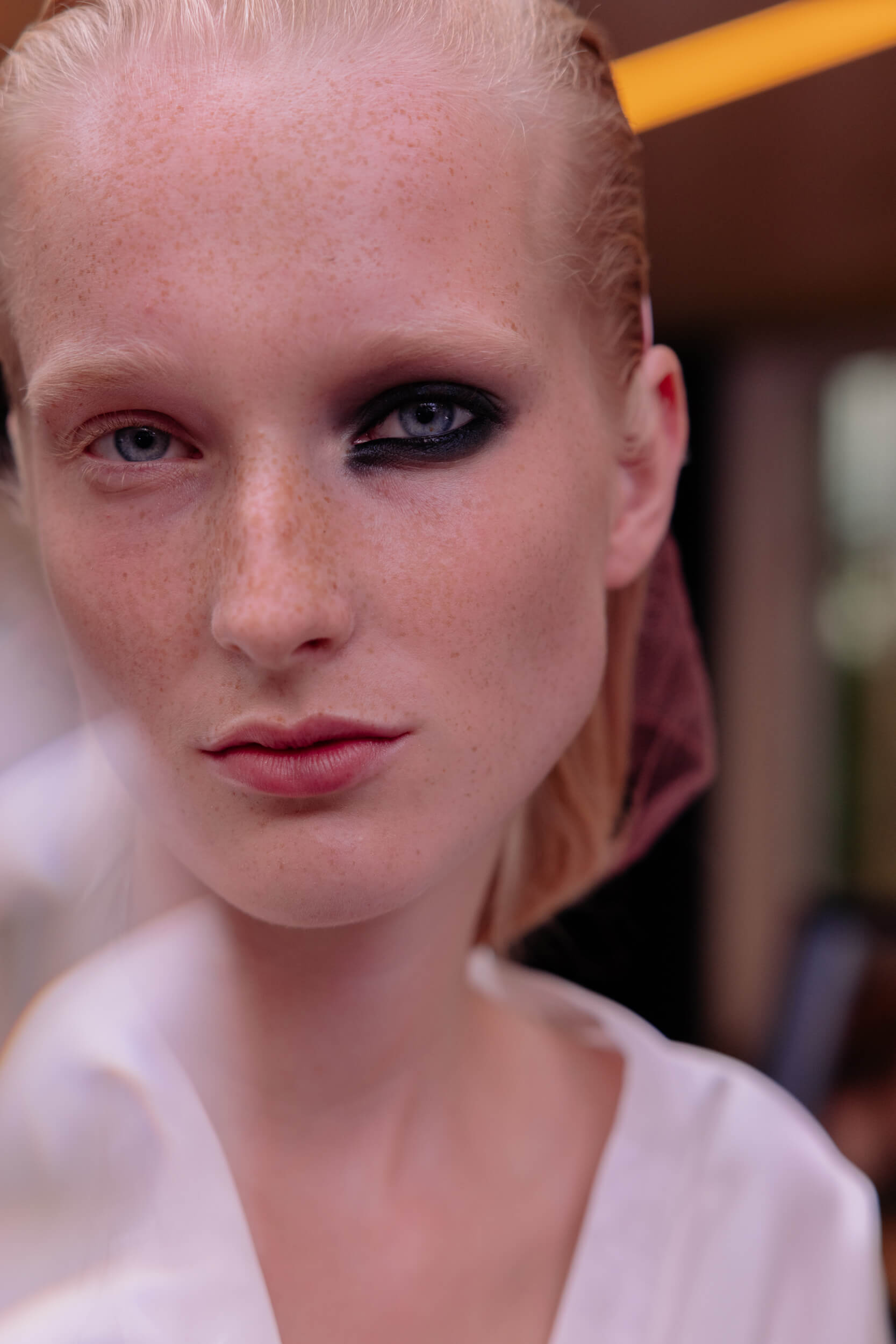 Labbra:
Gloss Luxe in 14 Crystalline: per creare un velo luminoso rosa chiaro sulle labbra.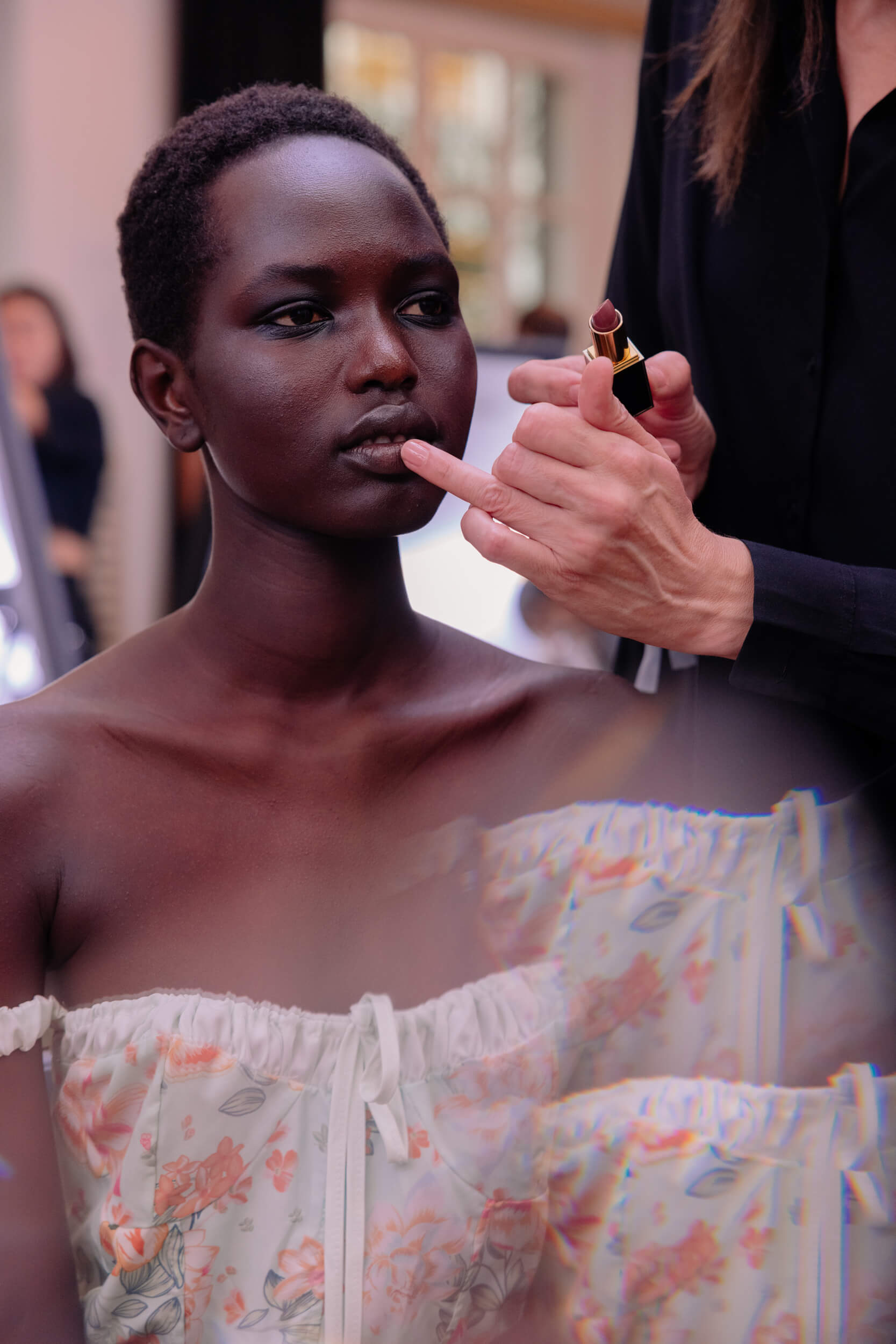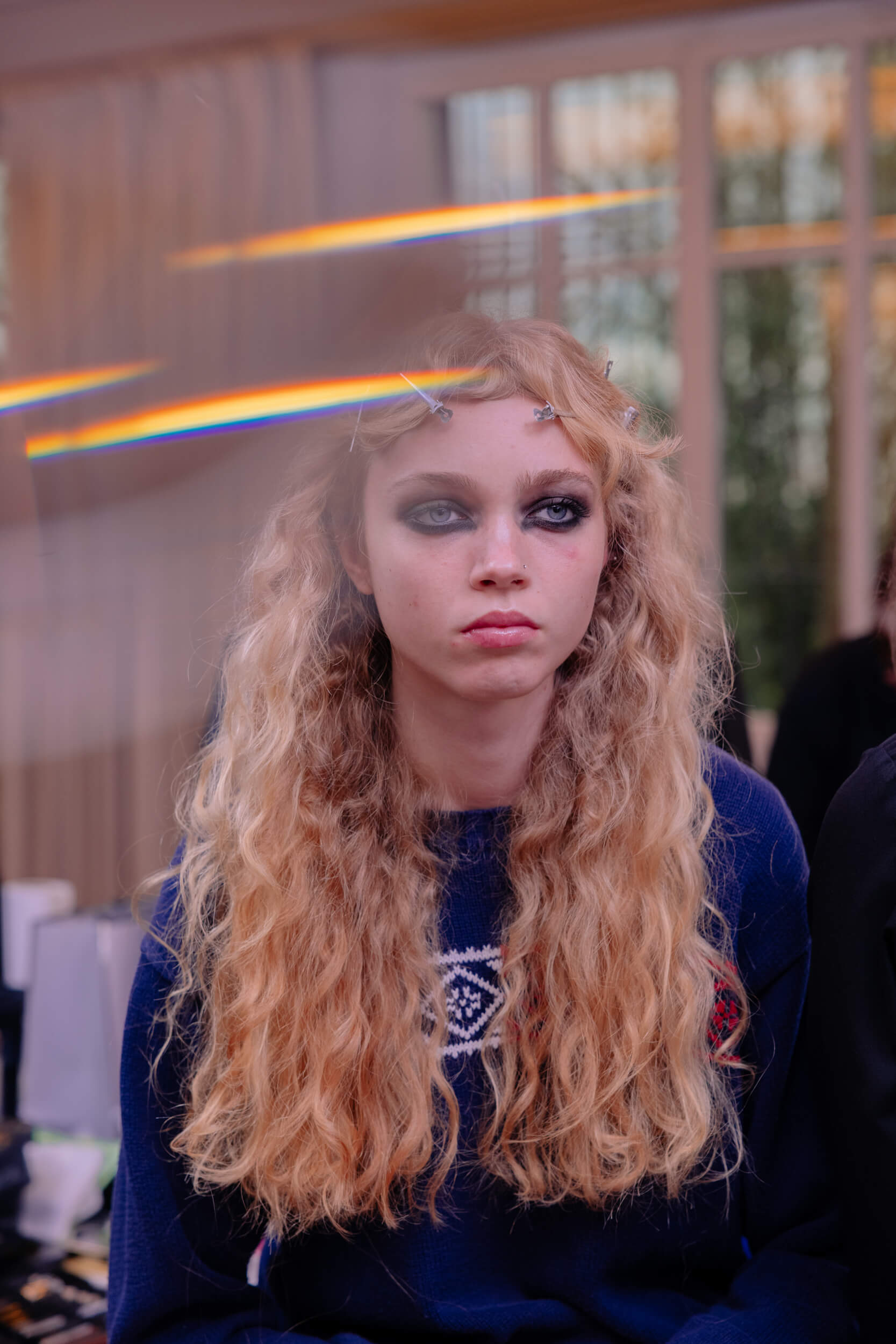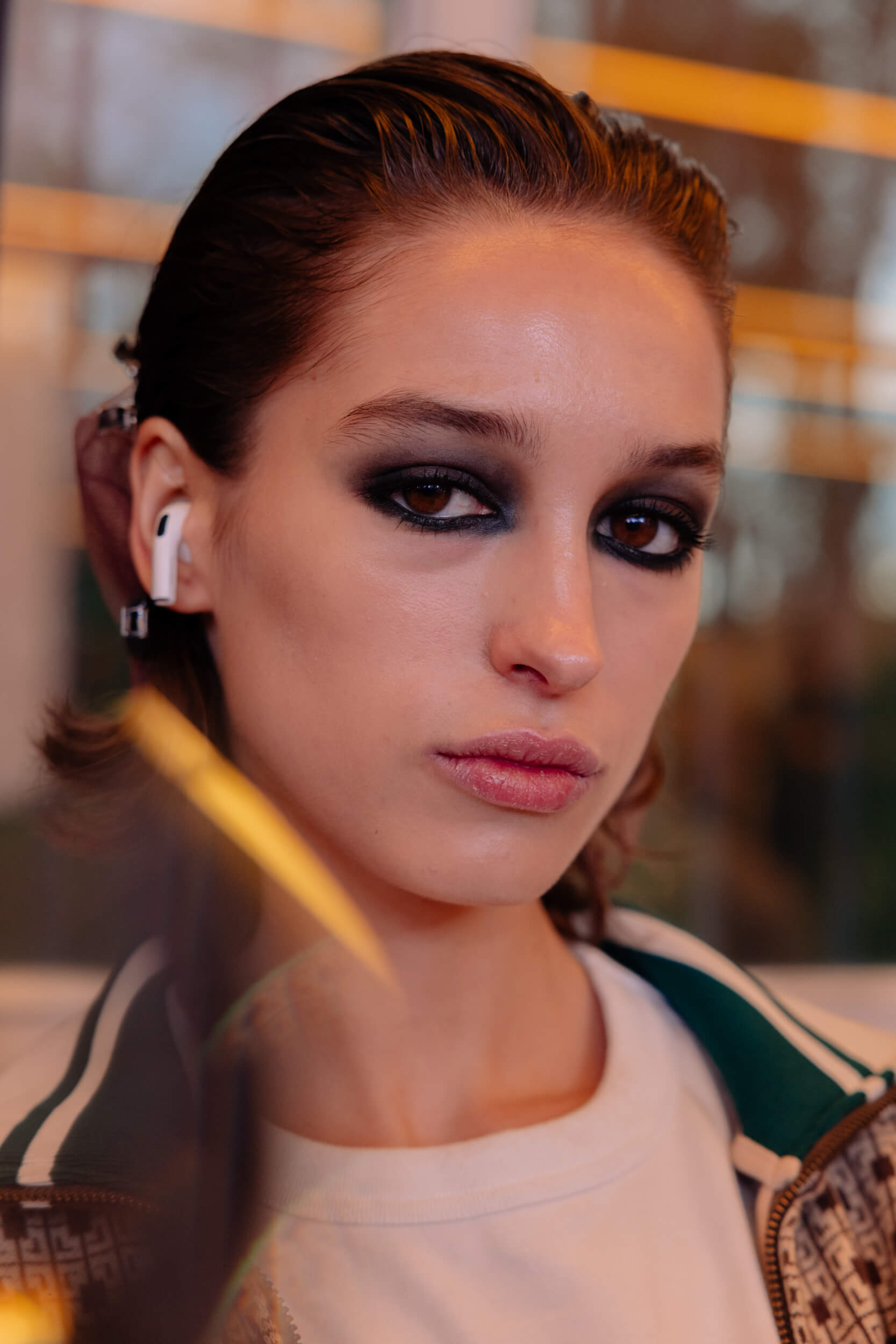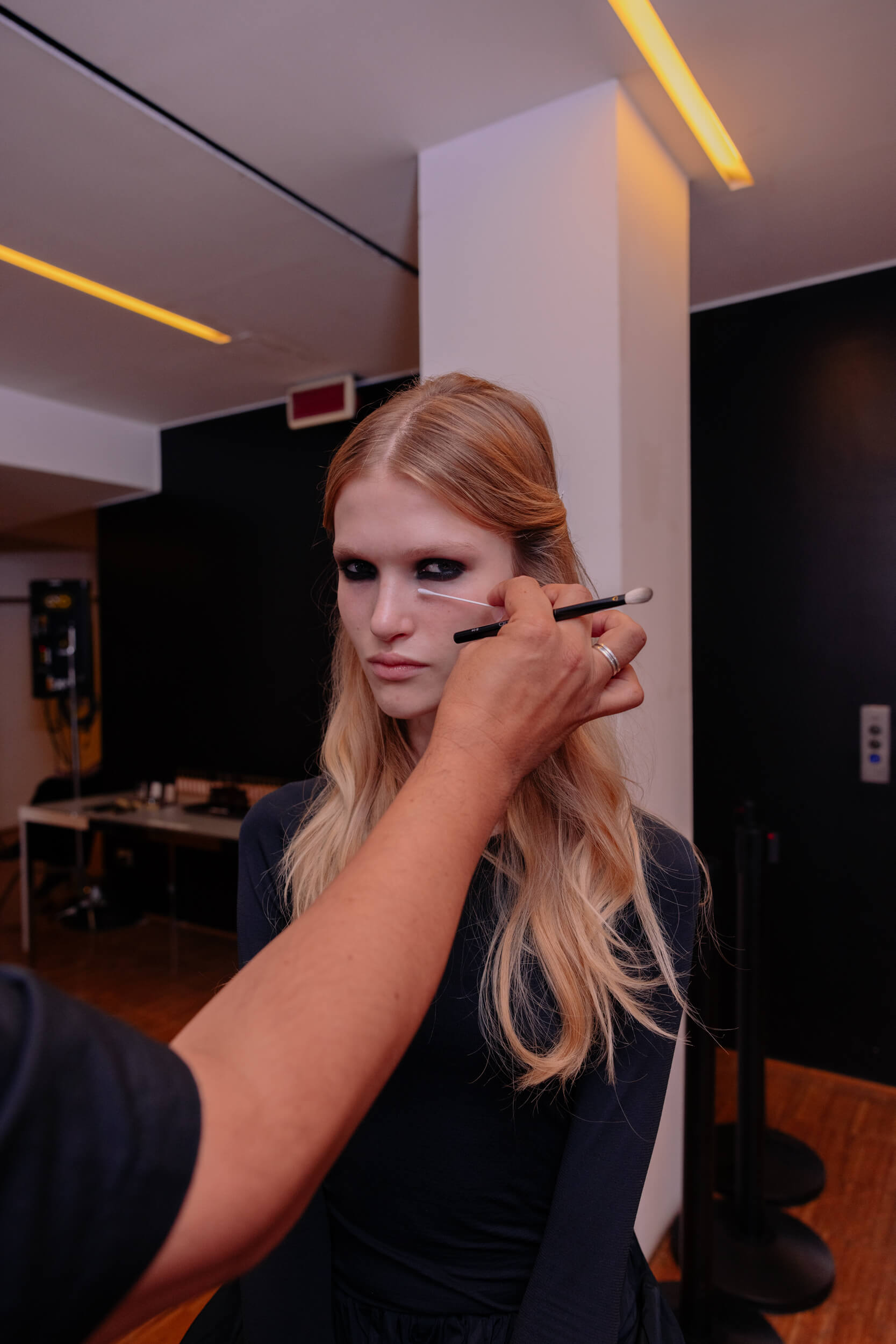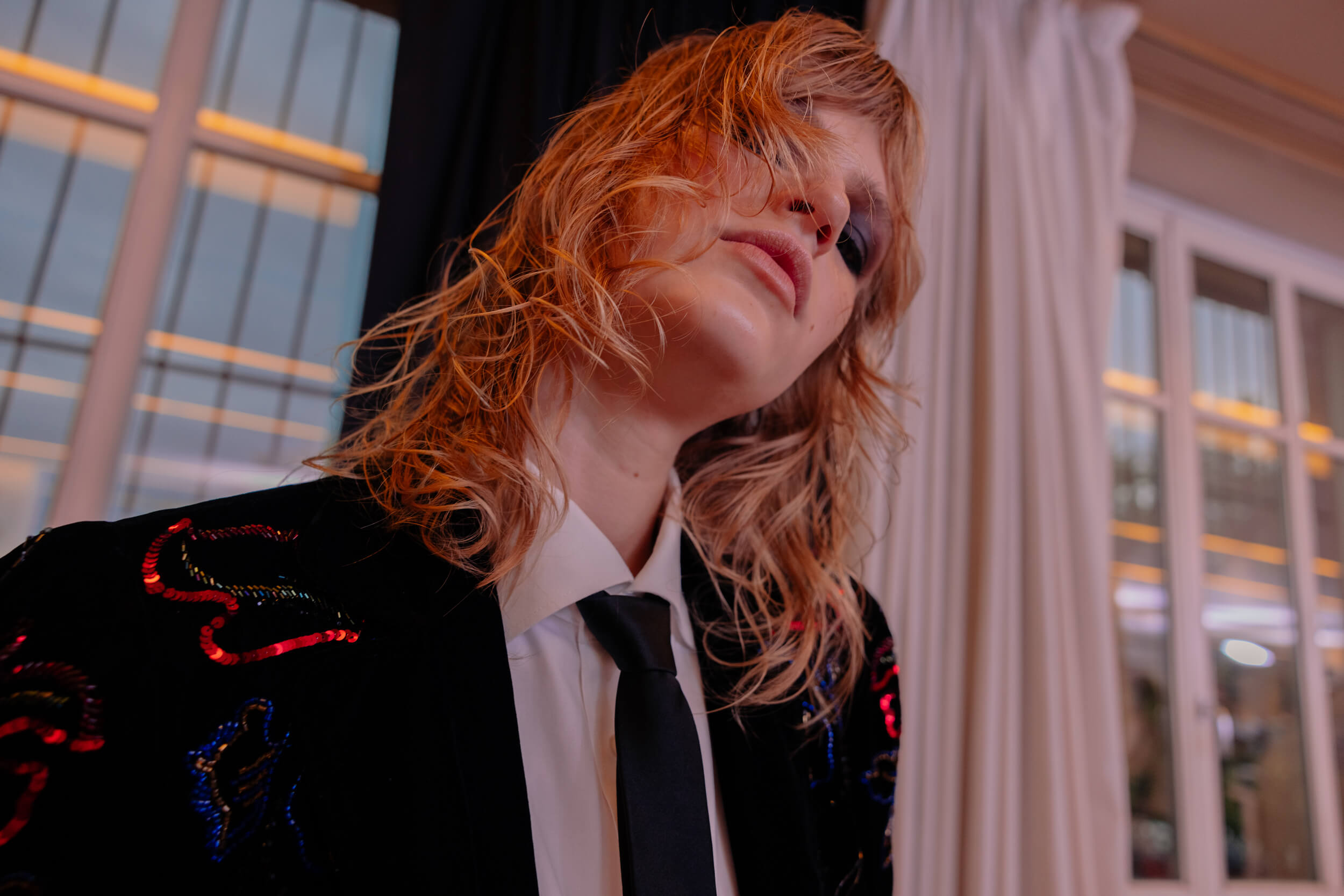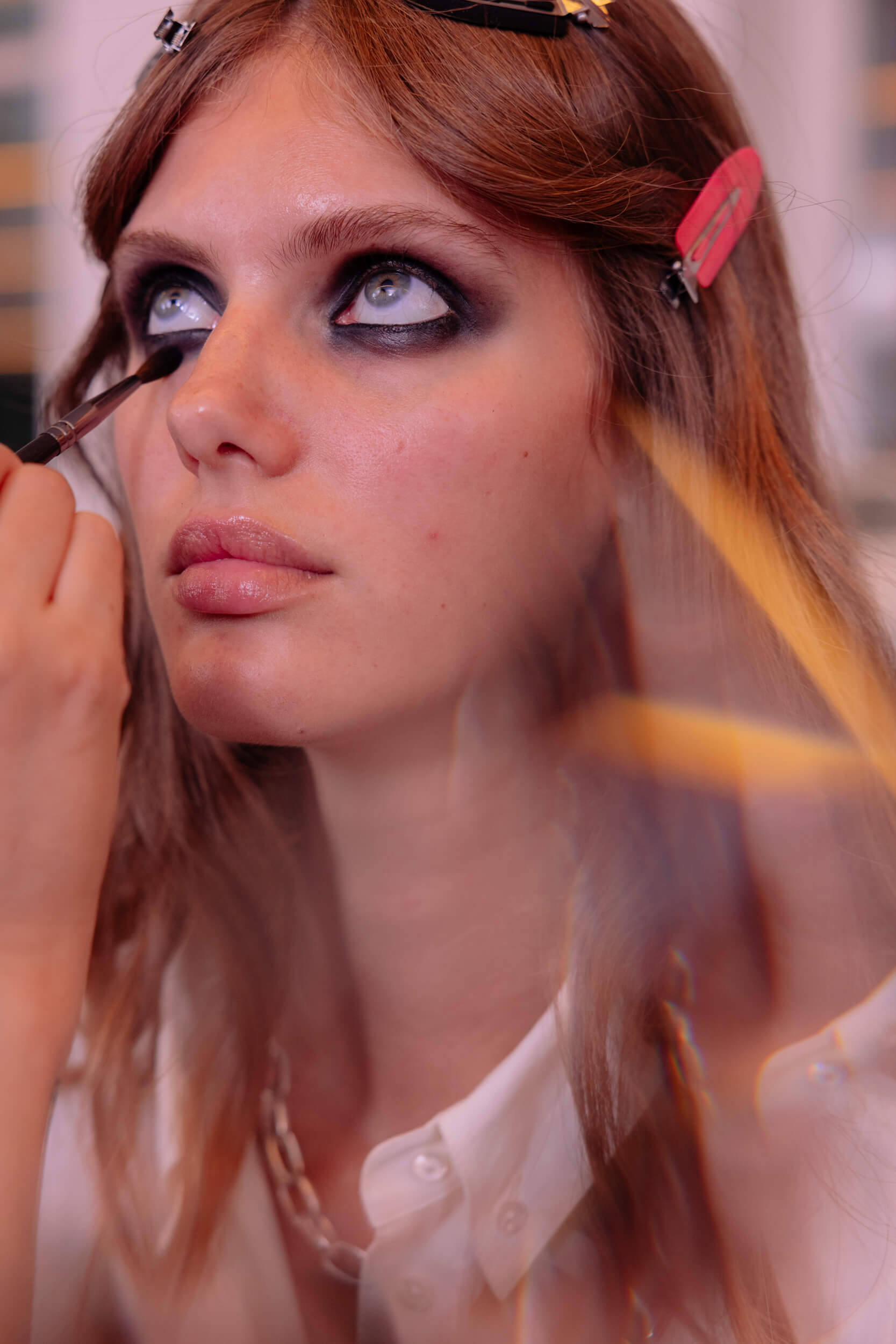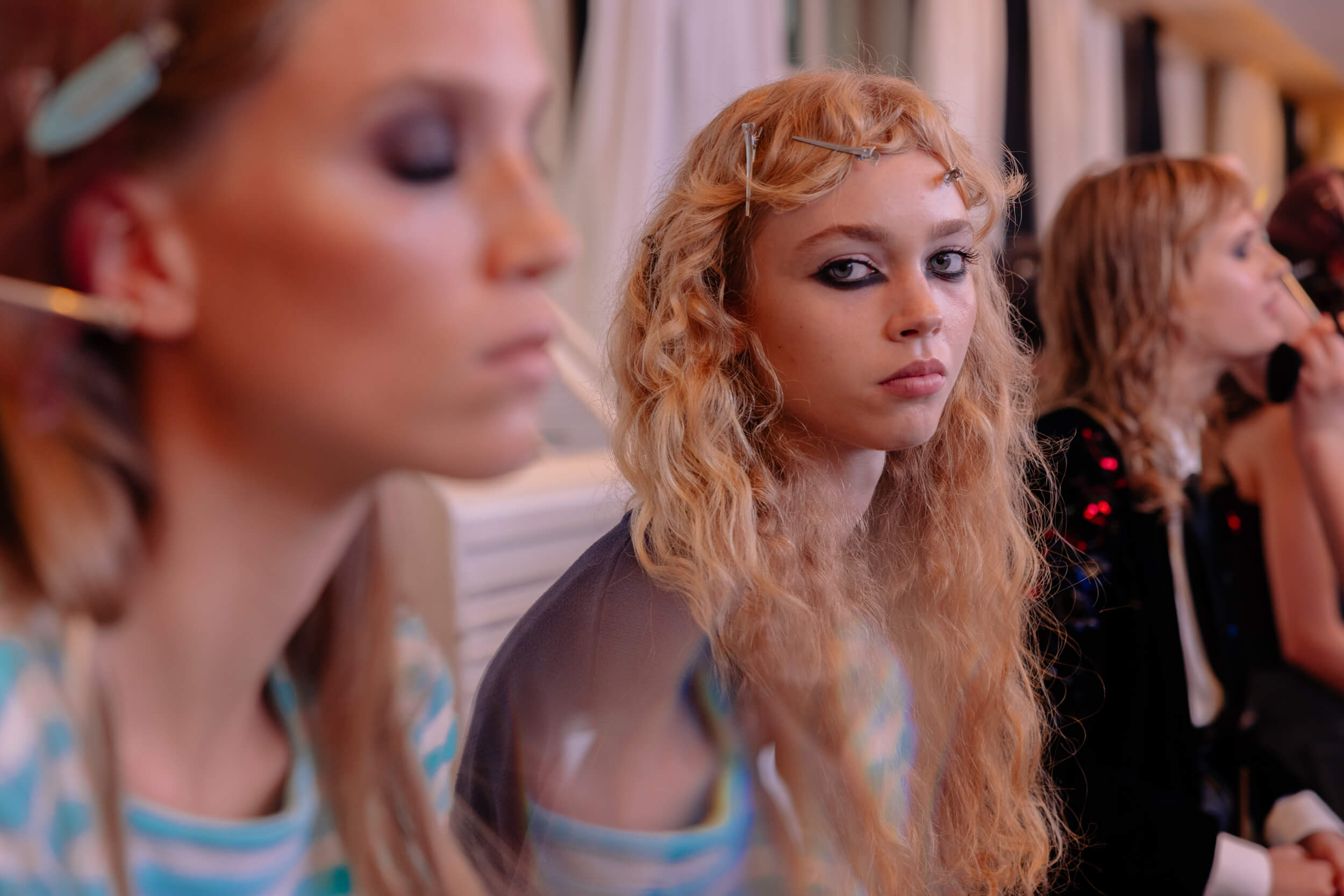 Profumo:
Myrrhe Mystère: un profumo sensuale e provocante che emana un'aura riccamente luminosa con essenze di mirra avvolte in un Ultra-Vanille Accord – una miscela di preziose note di vaniglia – e legno di sandalo.