The world of "Euphoria" is divided between two realities, the real one and the dreamlike one.
In other words, there's the one reality in which the protagonists live, with their dramas, their personalities that clash and meet, with their suffocated desires and their thirst to achieve their dreams and goals, often stuck beyond a wall that seems impossible to climb over; then, there's the reality of dreams and aspirations: here, you sit on that wall to look at the sky, where escaping is possible and where you can be anything you want. You can be whoever you want. You can even just be.
What connects these two irreconcilable realities (but, are they?) is also fashion: just like in Lexi's play, the clothes act as a link between spectators and actors on stage. Between references to generation X trends, retro inspirations (especially related to the early 2000s), and original matches, Heidi Bivens, the Costume Designer of the series, emphasizes once again and even more the essence of what fashion style represents in this series: an extension of the protagonists' personality.
Rue: Fashion in Euphoria – Season 2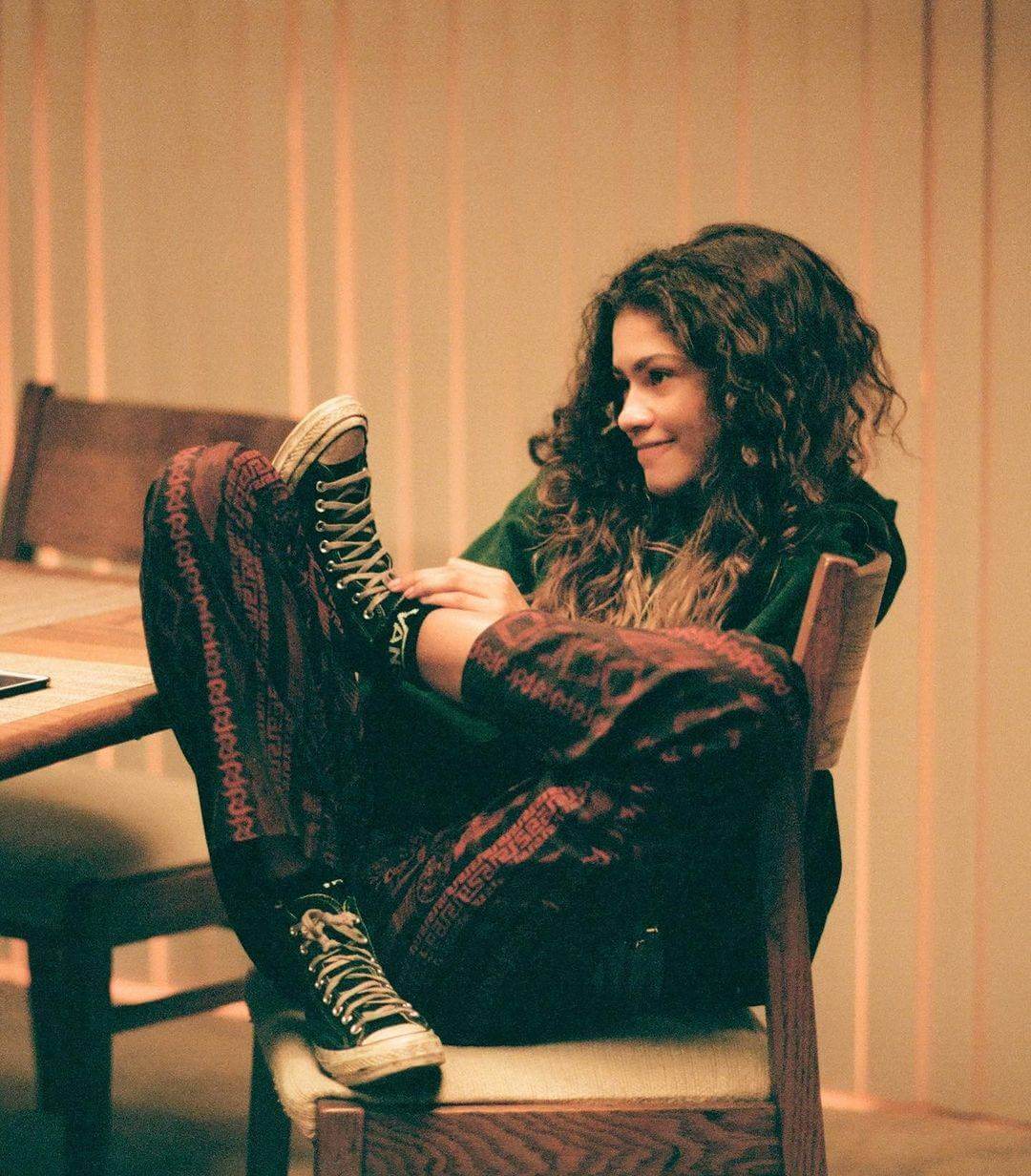 The looks highlight all the changes that the characters undergo. Or, on the other hand, their stalemate: Rue is still Rue, which has a signature, comfortable and scruffy style. Fighting against the world, those around her, and especially herself, Rue faces her daily struggles with urban and gender-neutral combinations, as if she wants to distract us from her figure and make us focus on her mood. One step at a time, with the ever-present Converse All Star at her feet. It seems incredible to think that Zendaya, on the contrary, is the celebrity with the most desirable style right now (also thanks to the work with her stylist, Law Roach), as well as the face of Maison Valentino and Bulgari.
Jules: Fashion in Euphoria – Season 2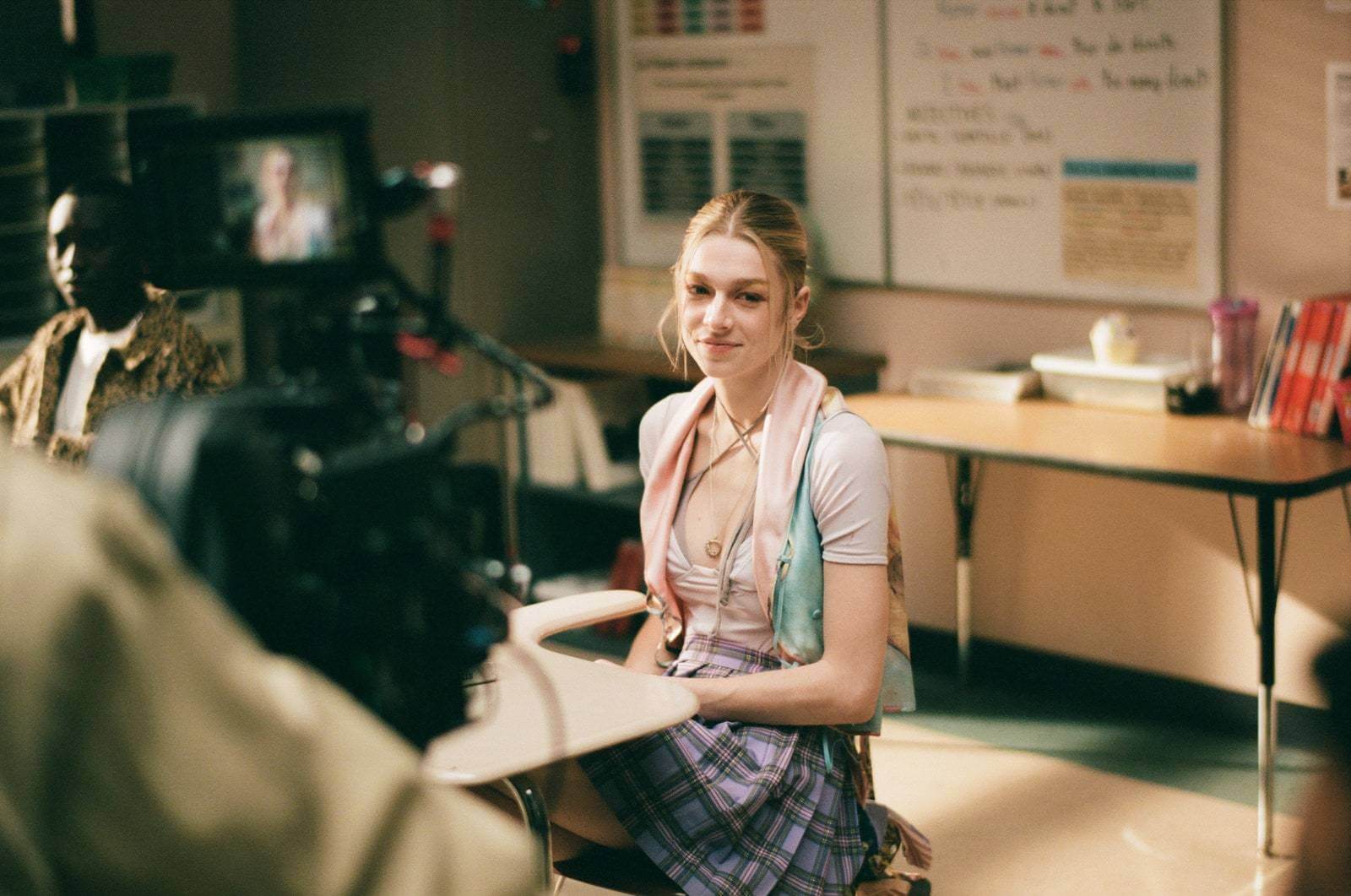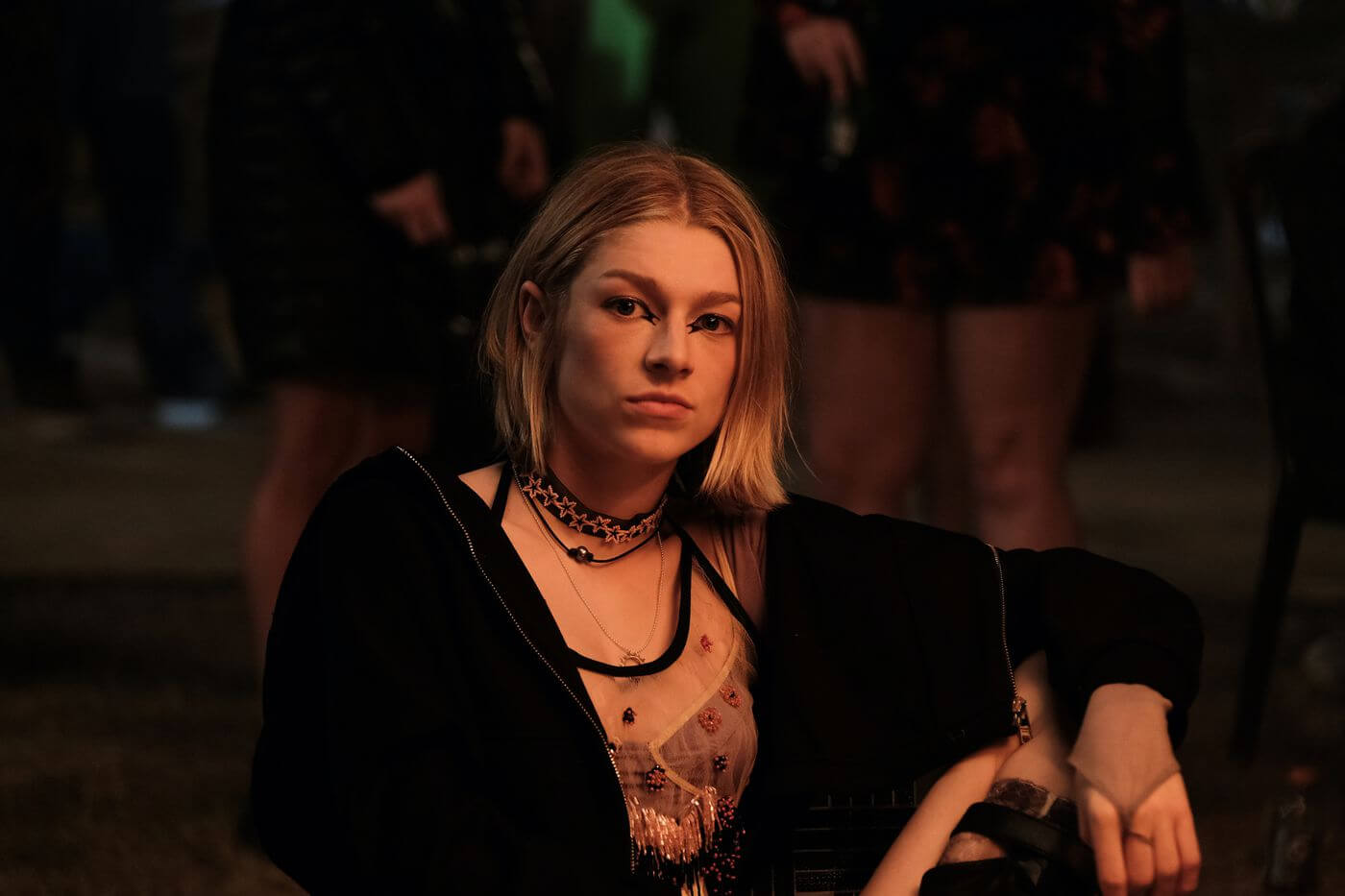 Who, instead, also changes in her appearance, often, suddenly and unpredictably, is Jules: a character who, just like Hunter Schafer (the new face of Prada), I like to picture as a palette, of colors, style, moods, and inspirations: she is in constant movement, in constant metamorphosis, in search of something that, perhaps, she has not yet completely identified. Jules has become a little more goth, without ever losing that playful and sometimes brazen instinct, all elements perfectly expressed by the multiple emerging brands that the actress wears, such as Orseund Iris, Nihil, and Maroske Peech.
Kat: Fashion in Euphoria – Season 2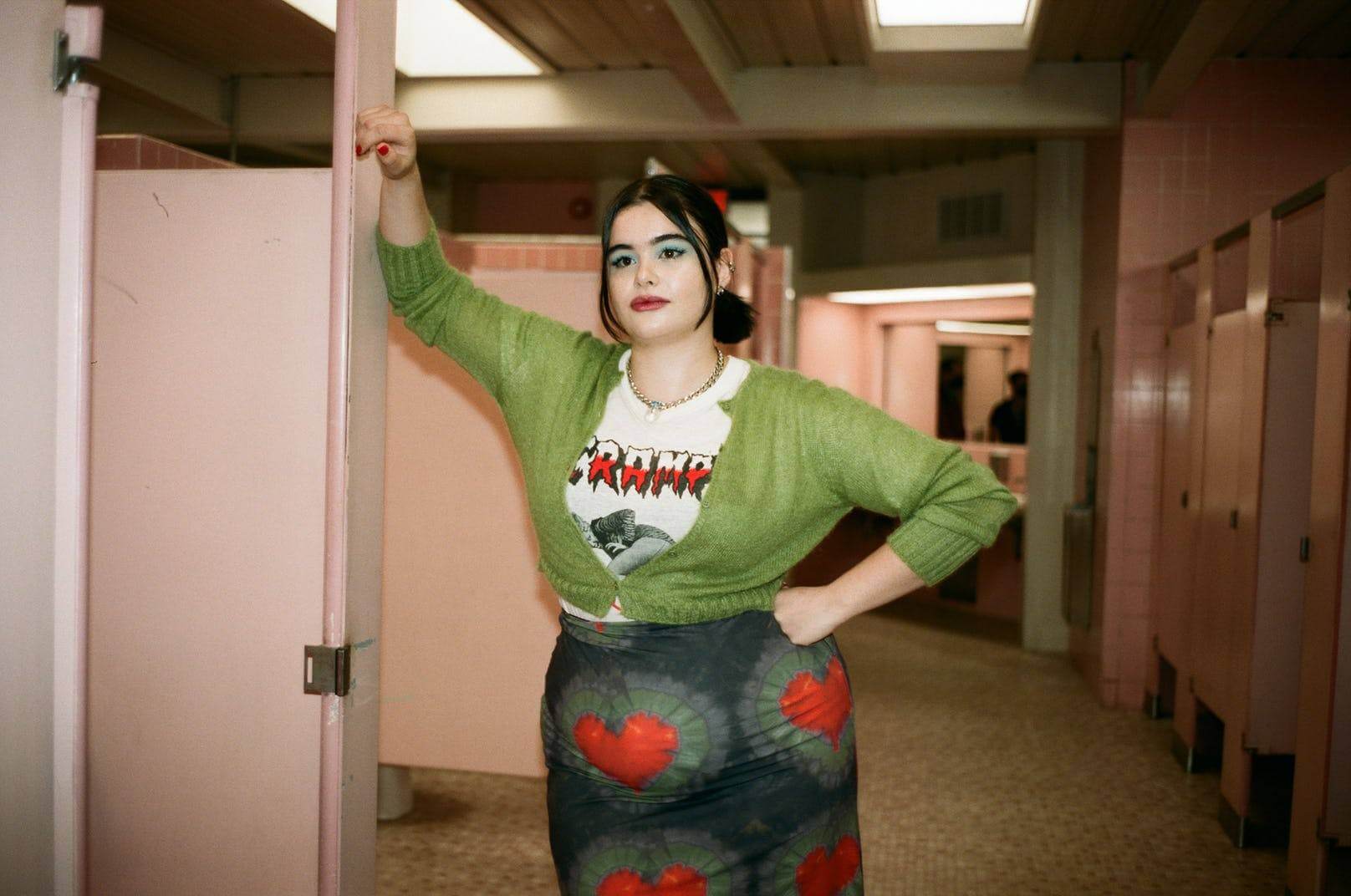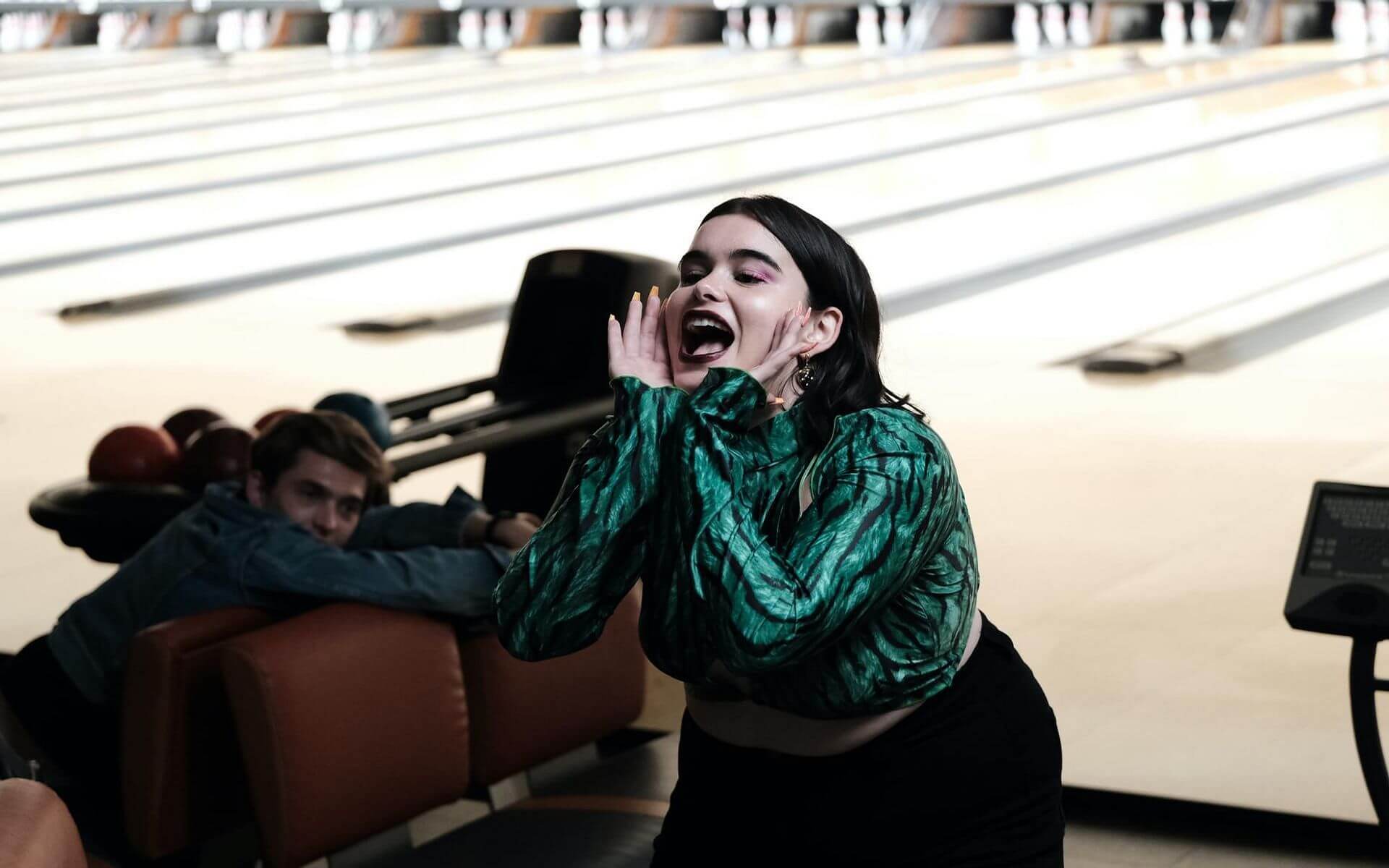 Another character looking for her true self, and torn between the necessity of appearing to satisfy the canons of society or freeing her nature without limits or thoughts, is Kat. We discovered her wild nature in the first season, while in this second one, we focused more on her silent attempt to be what is expected from her to be, starting from a girlfriend who madly loves her boyfriend. Space is then given to more feminine looks, that make reference to the '90s aesthetics. We are waiting for the real Kat to reveal herself in all her power.
Cassie: Fashion in Euphoria – Season 2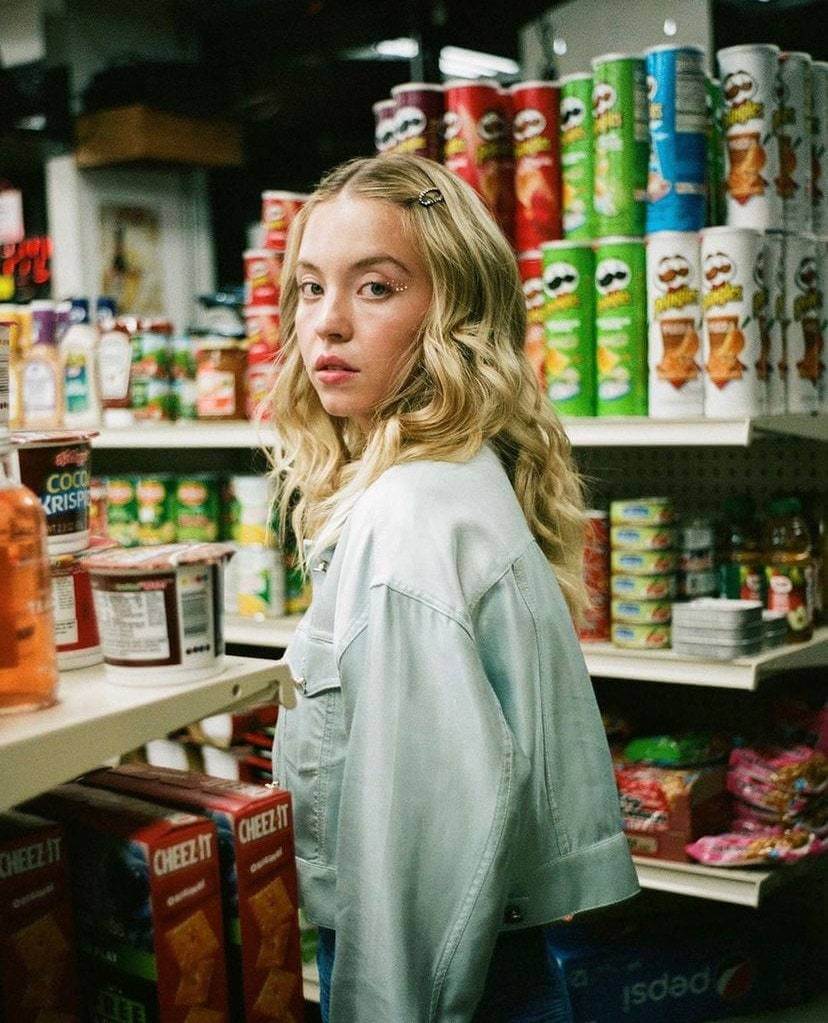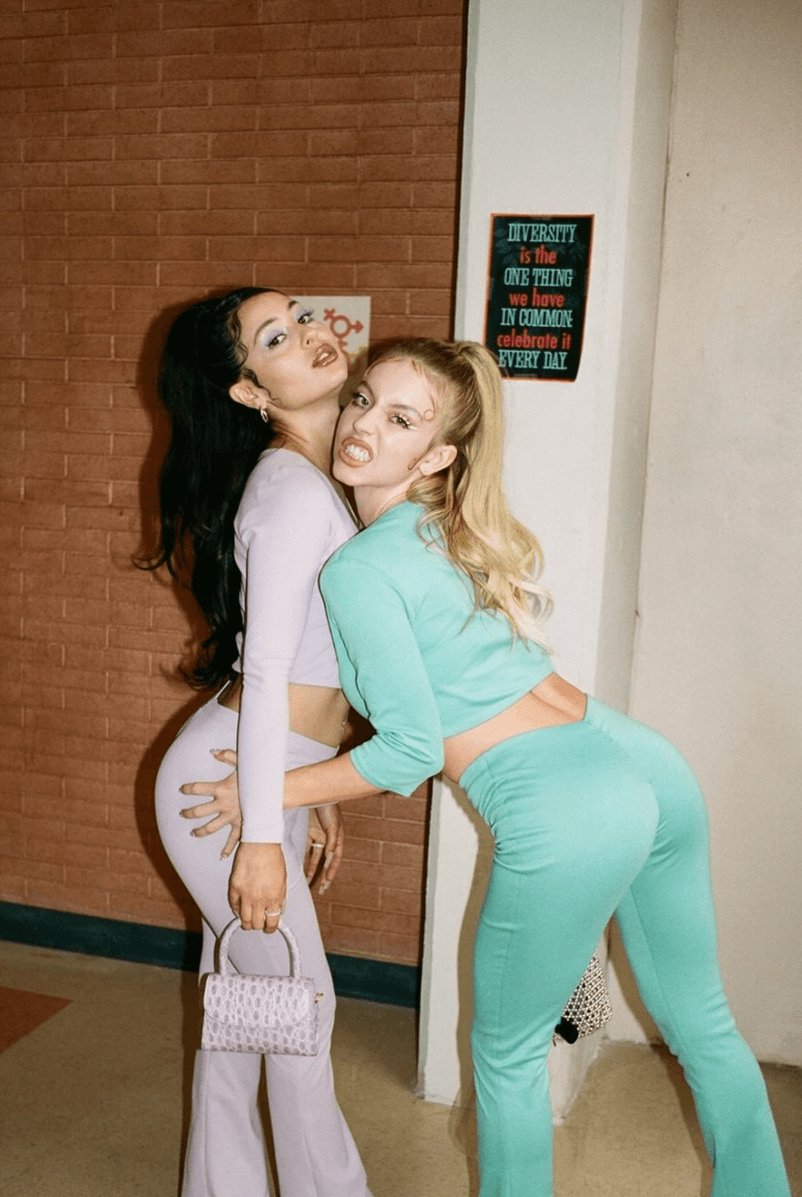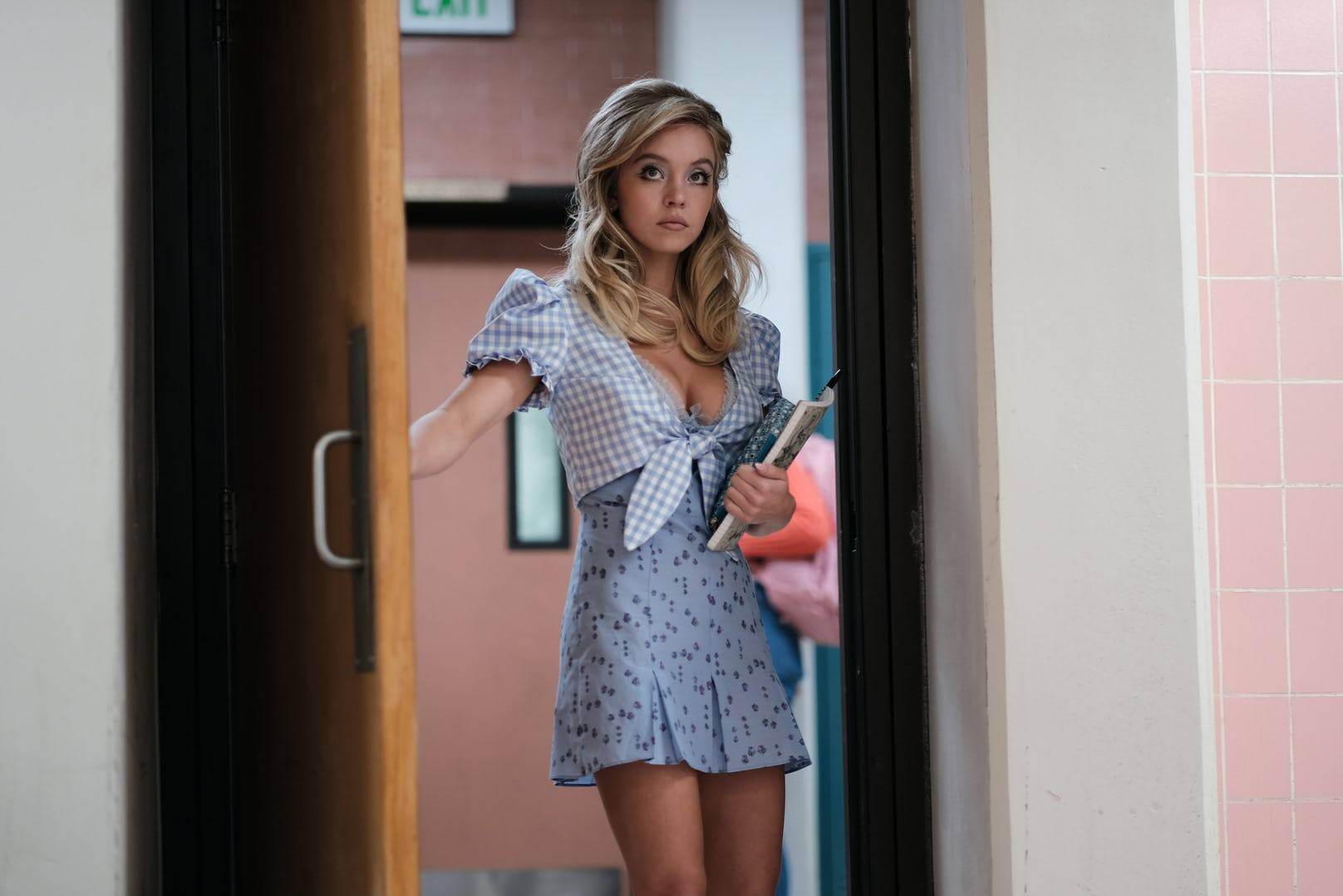 The character who, instead, has revealed herself in an unexpected (and exasperated) way is Cassie, the girl, who in her life and, then, in her style, wants to "become:" become Maddy, become Nate's girlfriend, become loved. In this chaos, between tears and smiles, Cassie is perhaps the one who shows off the most trendy looks. Mini dresses, pastel shades, precious details: she wants to be at the center of the scene, make a scene, and be watched. An exhausting job: not by chance, she wakes up at 4 in the morning to prepare herself before heading to school. We couldn't but notice the Prada shoes she wears in the first episode and the Blumarine and Miu Miu dresses (Sidney Sweeney is the face of the brand) that have made coolness their quintessence.
Maddy: Fashion in Euphoria – Season 2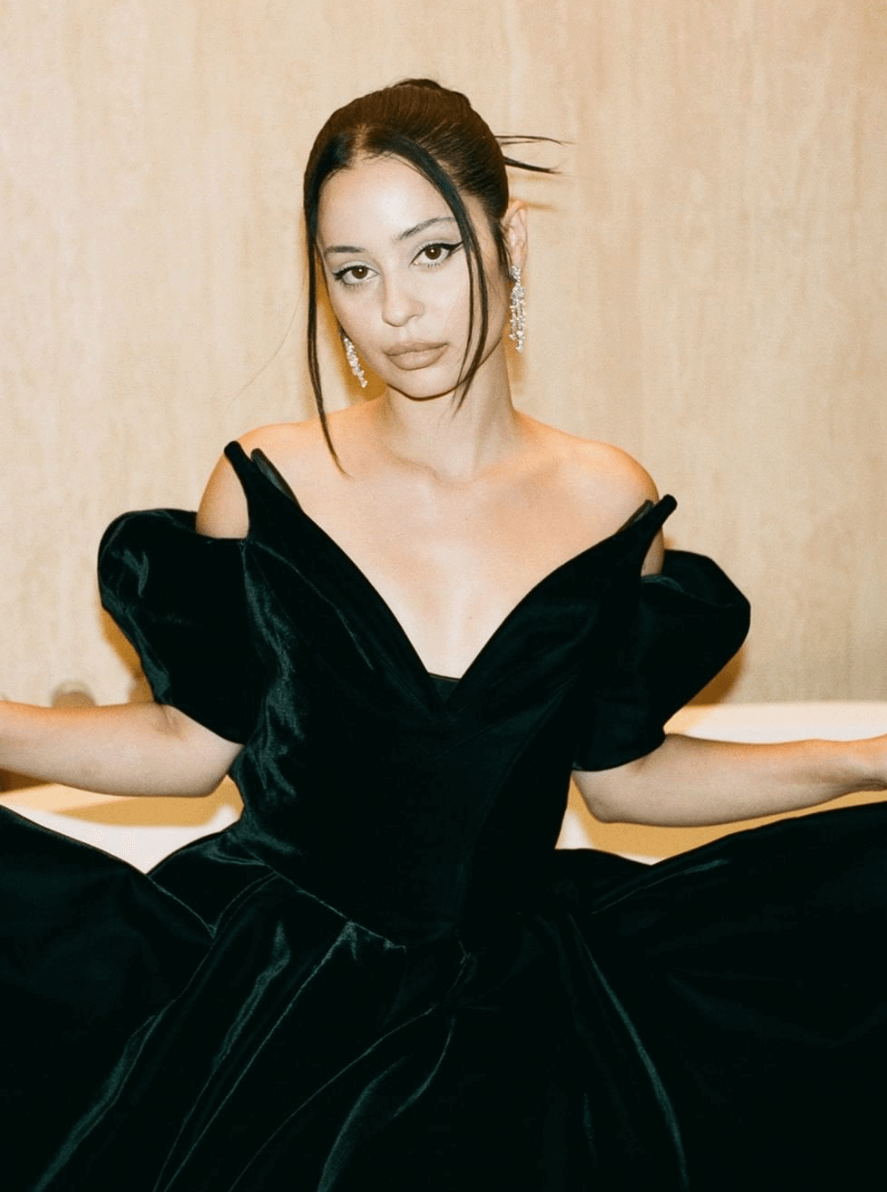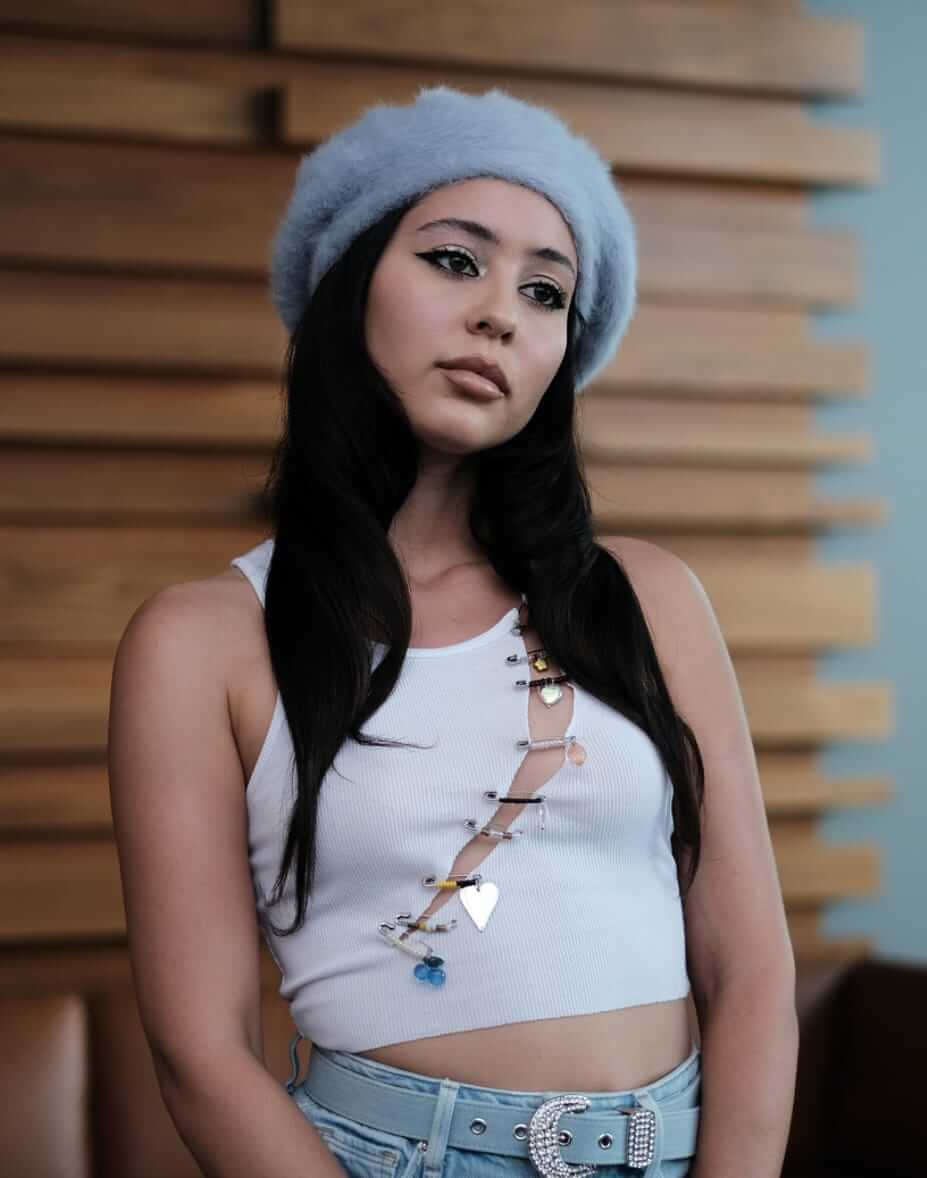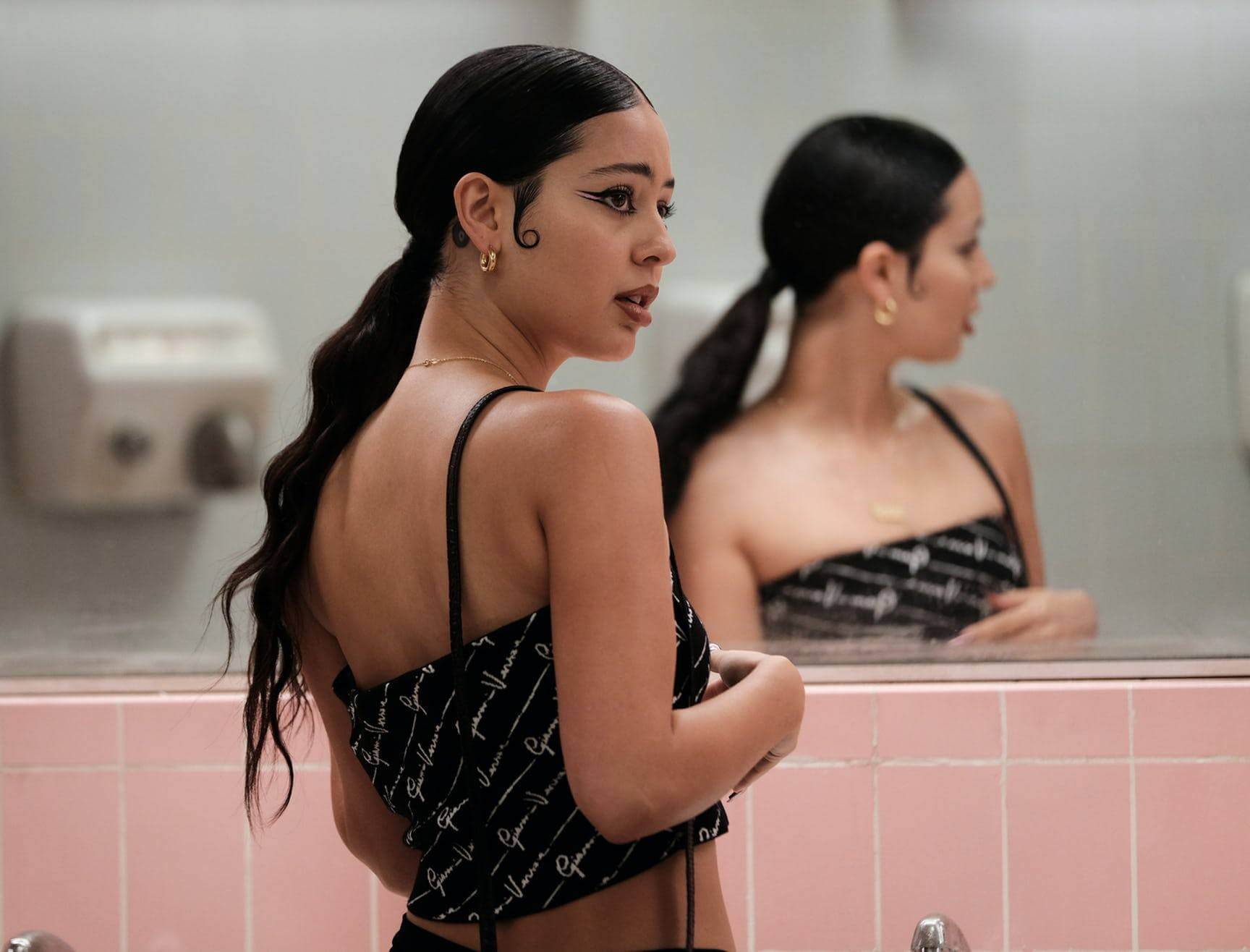 And what about Maddy? Maddy is the one who shows off, with sheer clothes and deep necklines, but this exaggeration only accentuates her vulnerability. She stays a very sensual and self-confident girl, but the cracks in her armor of "indifference" begin to become more evident. She is the girl who wears clothes by Jacquemus, Blumarine, emerging brands such as AKNA, and sandals by Amina Muaddi, but she is also the girl who, safe between the doors of a sparkling wardrobe, dreams of a different life between vintage garments by Chanel, Mugler, and Versace. Will the events in which she finds herself both as a protagonist and spectator have any influence on her style? We'll find out next season. Meanwhile, we can always count on the outfits of Alexa Demie (by the way, have you seen the looks she made in collaboration with Balenciaga?).
Lexi: Fashion in Euphoria – Season 2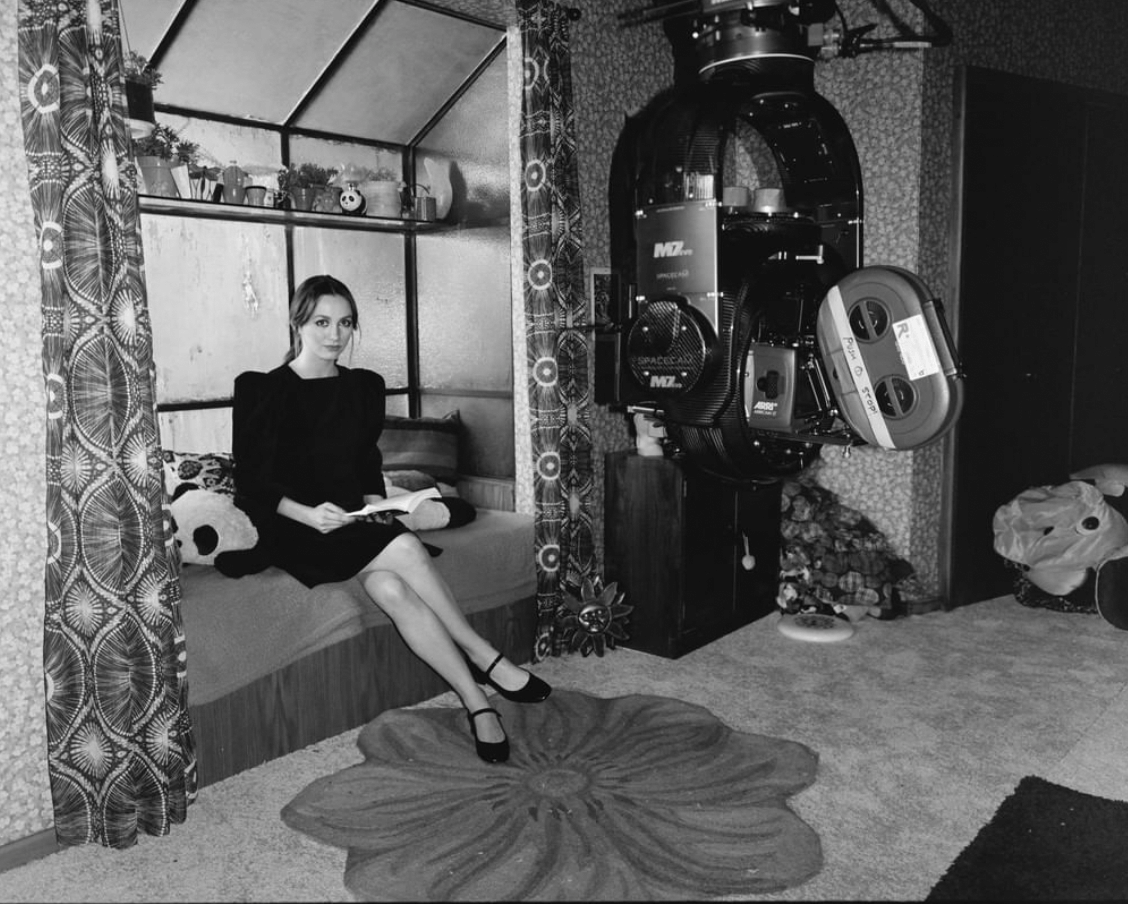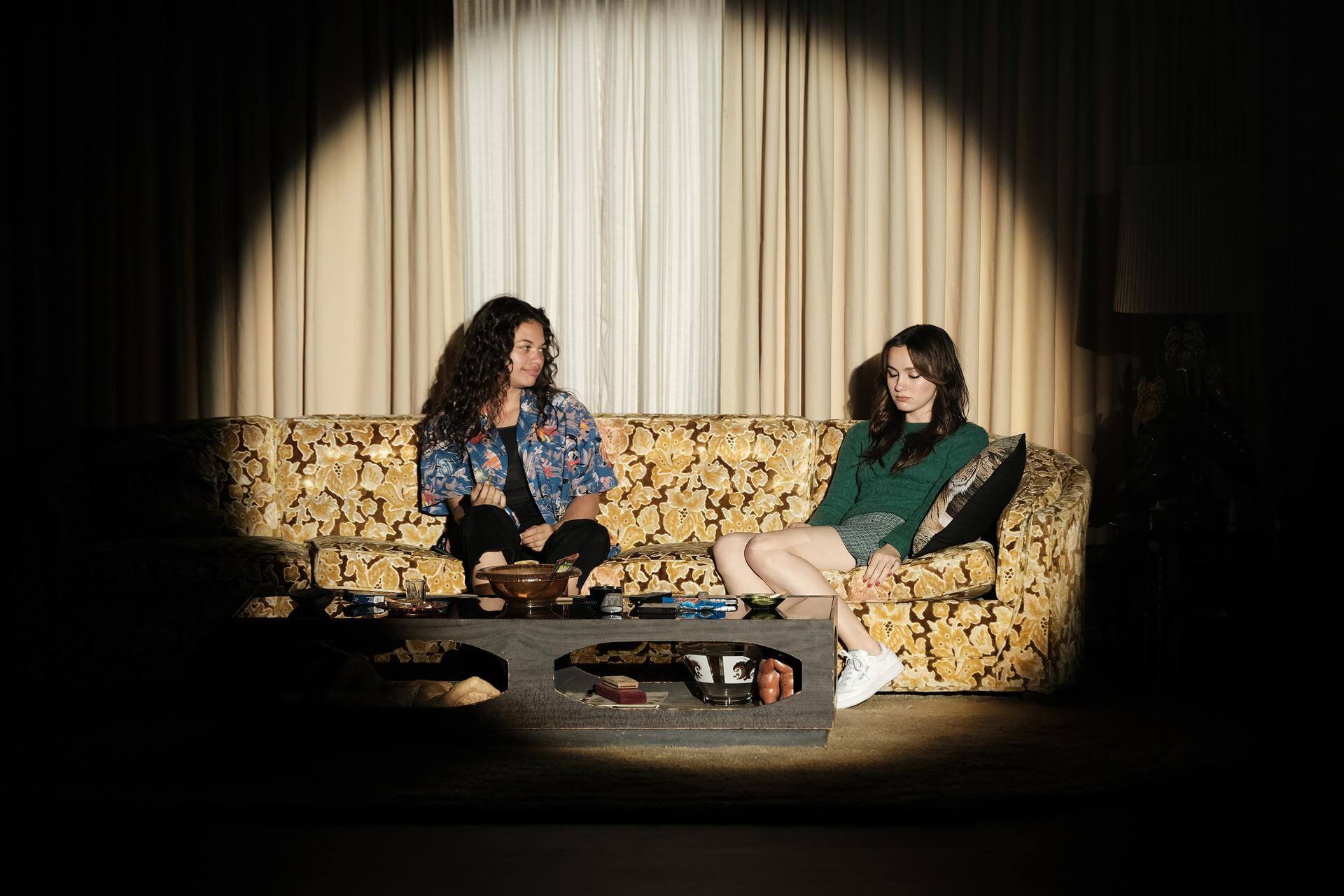 Last on this list but first in the hearts of many: oh Lexi, how could we not love you? How could we not identify with your desire to finally be the protagonist instead of a simple "appearance" in your life? She is perhaps the character that has enchanted us the most this season: she discovers love, rediscovers her friendships and, above all, she finally puts herself at the center of the narrative. This growth, or rather, this evolution is also perceived by her style, always bon-ton and refined, but allowing us to perceive, at the same time, a strong personality. Dresses, Peter Pan collars, blouses, and indie brands such as Batsheva and Courreges, as well as Miu Miu. While waiting for the next season, we let ourselves be bewitched by the versatility of Maude Apatow going from a Chanel look to a bold Yves Saint Laurent dress. Not to mention her now-iconic Thom Browne suit matching with that of Angus Cloud (Fezco): we love you guys!