Quando si parla di haircare, Aveda è sempre la scelta giusta con le sue numerose linee dedicate alle diverse esigenze (tutte vegane, oltretutto).
E quando si tratta di ricerca per ottenere il meglio dai nuovi prodotti per capelli, Ian Michael Black, Global Artistic Director of Hair Color di Aveda, e Darcy Prater, Director of Formulations for Professional Hair Care, sono le persone giuste a cui rivolgersi.
Dopo la presentazione globale del Full Spectrum Permanent™ Vegan Treatment Hair Color, una nuova generazione di colori per capelli di Aveda che presenta una tecnologia innovativa e una vasta gamma di tinte personalizzabili, abbiamo avuto l'opportunità di chattare con Ian e Darcy e di scoprire di più su questo prodotto, le molte sfide che hanno portato alla sua realizzazione (su tutti, il Covid), e le caratteristiche che lo rendono unico. Inoltre, abbiamo parlato di colore e di haircare, riscoprendo e ri-valutando valori come la pazienza e la compassione e, ovviamente, i loro prodotti Aveda preferiti!
When and how did you understand that you wanted to be a hair colorist or, rather, that you wanted to work in the world of haircare?
D: It's been a long time, probably 23 years, I think, from when I walked into the labs in Blaine. I went there not really understanding what I was going to get myself into: a position was open, and I went in there. Hair color didn't even exist to me at that point, and I started working in the lab and working with the education team in the salon, and I really fell in love with it. I like to joke that I don't think I would have stayed had I started working in the world of skincare or just plain old haircare. I love the challenge that comes with color, I love working with the stylists, there's an energy that comes working with people that use a product in a field in such ways that the creativity is amazing; I think that that just drew me in. I worked with Aveda for most of those years with a great team, it's such a family environment, such a caring environment, we talk about caring about the world and the people as well, and I love it there.
I: When I started hairdressing, I liked to cut everything as well, and then I realized I wasn't very good at it and I didn't really enjoy it in the same way that I enjoyed hair color. It was a natural evolution because I didn't really enjoy cutting hair but I've always enjoyed coloring, and I loved that kind of "waiting" of it: you think about it, you choose what you're going to put on the hair, there's a skill to putting it on, but then it's almost like unwrapping a present, at the end, when you see it all done, and it's that that I really loved. In a lot of ways, it all has to do with the fact that I never really enjoyed cutting hair, I didn't have the same passion, I didn't care! [laughs]
And it's also something that challenges you all the time to do something new, and you're always surprised by the result because, as you said, there's something unexpected all the time…
I: Yeah! It's the wait that I love, and I also love the way the hair color is to talk about the color of their clients between one another, and I don't really see that with hair cutting: that's a much more bonded community compared to that of hair color.
How has your journey been so far in your position at Aveda? Both of you, of course, has a long career inside the brand, so what was it like? What unexpected lessons did you learn and how would you describe your experience inside the brand? 
I: I never expected to work for Aveda for so long [laughs]. It's been 21 years, I'm amazed I'm still here! I didn't enjoy it as a long term thing, but what I realized, very quickly into joining in, was, as Darcy said, that there is something very special about Aveda: we're a very natural world, very eco world, a very forward-thinking brand, but behind the scenes, we're a very relaxed company that feels like a family; everybody has really good relationships, there's no kind of heavy hierarchy, everybody talks to everybody, everybody uses everybody's first names, it's very relaxed, and it's actually all about working together to create whatever it is, rather than "this person makes this, then they pass it onto this person," that's a very rounded kind of thing.
I started in London, now I live in America, it's just been a natural progression, and one thing that I think is great is that, again as Darcy said, we've been working together for 20 years or something, and building those relationships and learning the process, which is quite unique, not a lot of hair color companies are so open with everybody as we probably are, I've learned a lot along the way. I haven't learned all the science because it's beyond me, but what I do understand is how it's all done and what my limitations are, and how I, as a hair colorist, in my work with Darcy and her team, together we could make amazing things, and I think that's the specialty. Whenever we're developing a product, we get a task force of people to come in – we had someone from Italy working on this – and get them in a very early stage, it's very interesting to see what they're seeing, and also trying to translate what they're seeing into the science language for Darcy, as well. It's been great, I can't say anything bad about it, really, which is a good thing! [laughs] What about you, Darcy?
D: Well, a lot of what you said holds true. It's really been a journey! When I started there, we didn't manufacture color in the building, we went to third parties; I worked really closely with the engineers when we sourced the tanks that we were going to use, we flew to Germany and Switzerland, so I learned so much along the way. Once we brought hair color home, I think when we launched Full Spectrum in 2012, that's when we started manufacturing in-house – because I got to work so closely with compounders, people that are actually making these kinds of products, and quality because we're doing it in-house, so we get to work with quality daily –, there's a trust that you earn when you work with everybody in the building. I don't have the answer to everything, but I probably know somebody who does, when questions come to us, and that's a real benefit of being at Aveda, the communication between the team: if something's going on in the field, it's a quick call to somebody, things go back and forth and we can solve problems quickly because we all are right there. It's been quite a journey and I think, over the years, having access to the field as we do in professional haircare is different than retail, having access to stylists and things like that, helps us to evolve too because when you have those connections to the field, you hear things that you wouldn't otherwise hear, so you can solve challenges, and more minds are better than a few.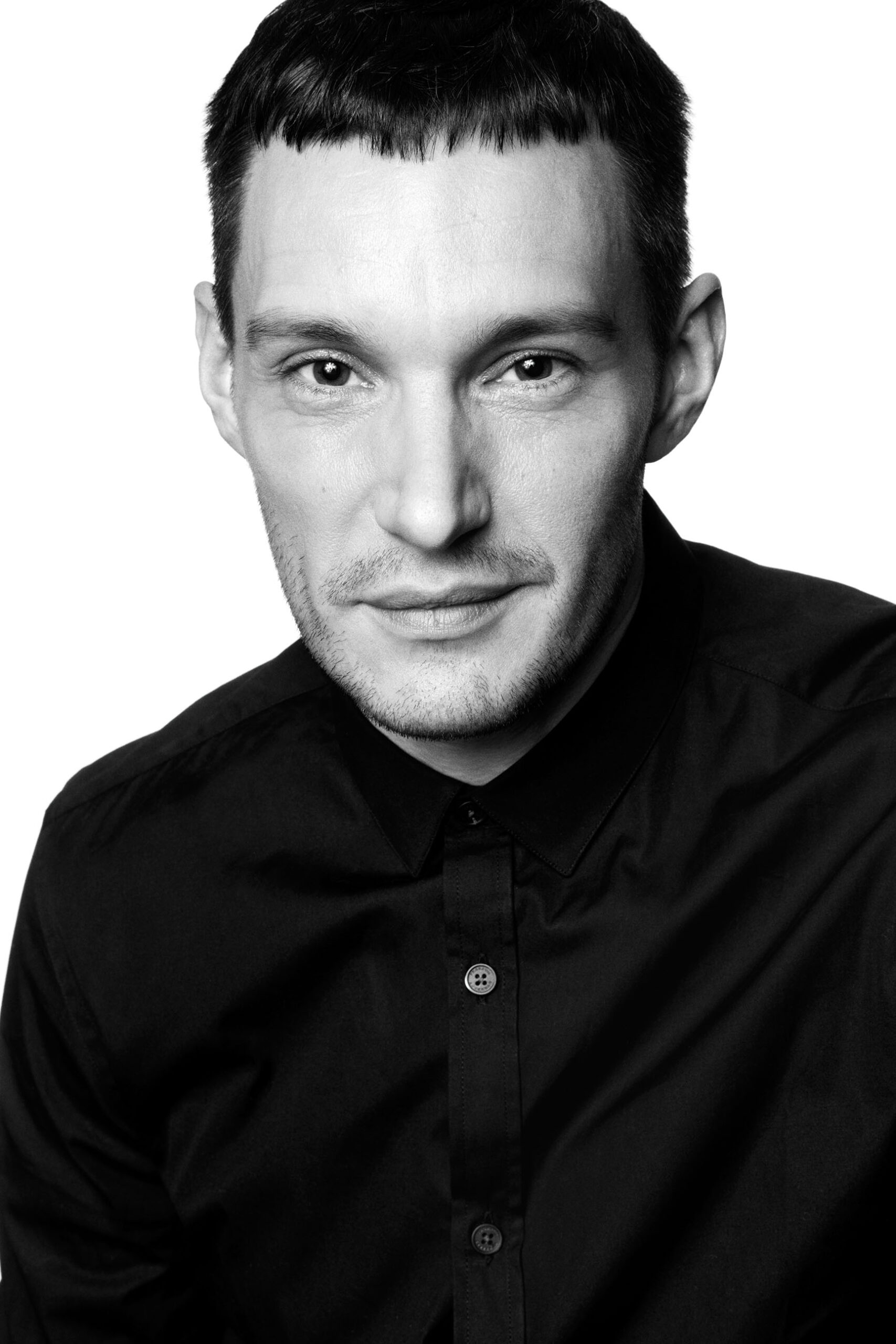 "

I love the challenge that comes with color, I love working with the stylists, there's an energy that comes working with people that use a product in a field in such ways that the creativity is amazing; I think that that just drew me in."
During the presentation of the Full Spectrum Permanent Vegan Treatment Hair Color, the way interacted and the way you presented the process that brought you to formulate this product could really make people understand how collaborative it all was and how much brainstorming was between the different teams. Speaking of the new products, what were the main steps that led to the presentation of this new treatment? Were there some challenges in bringing it to life?
I: I would say that the number one challenge was Covid [laughs]. We were working so full-on – I live in California, I don't live in Minneapolis, so literally every two weeks I would go to Minneapolis, I would work with Darcy and all the team, they'd work things in the lab and perfect them, we would try new things and then fly back and try them again, and luckily we'd got to a place where it was 98% kicked off, and Covid happened; but then, all those finishing things – because what happens is we create the color, there's the safety testing and all the regulatory stuff, and after that, we start to test different newsies and all sorts of things – are normally done much more in Minnesota, and suddenly we were having to send our product to people all over the world to try things. So, I think, for me the hardest thing was Covid, and not being there for a lot of that and doing lots of things remotely. Darcy, what were your challenges?
D: Definitely, Covid had a real impact, you're right. Luckily, we went into shutdown because we were almost to a point where we were comfortable with everything. The great thing with this process is that we created a global task force at the beginning of this: people from all over the country and all over the world came into the building, so we had that established; so, once we were to a point where we were comfortable, we could then send products to everybody out in the field and have them play sometimes on humans, sometimes on tresses. We also have a salon on-site where we test probably 1500+ models for a launch, and when Covid struck, obviously we couldn't bring people in. So, that was a challenge, we had to get pretty creative with some of our "swatching" of colors: this is the first time we have ever created a swatch book without having everybody in the building to look at things, so as a team was creating a swatch, as we were creating three sets, one went to Wendy, one went to Ian, so we could have conversations and look at the same thing. You know as well as I do that things via camera look different to anyone, so that was a huge challenge. But I think it also opened a communication line that we weren't used to – we had to make sure that we were talking more than we ever did every step of the way.
It gave you different possibilities, something that you would have not considered before.
I: I think I always knew this, but doing everything that we did during Covid, without being in the building together, which we normally would be, solidified how great the entire team is. We really accomplished that and did something really amazing. Even making the swatch book, because normally we would all sit down together and you could track all the swatches before they go to the manufacturer for the swatch book and then, when it comes back, recheck them all, but as Darcy said, having had three sets of everything, and then sitting on calls talking about color and all of this, it was a very interesting process and I think we all learned tremendous amounts through it, but what we also learned was how really efficient as a team we can be.
Since you're mentioning the color technology behind these products that we've also seen during the presentation, also on different models to see the shiny results, do you have a piece of advice that you'd love to share regarding the new product? Something to consider about, maybe, the ingredients, the technology, how to use it? Is there something, from your experience, that you would love to share on how to approach it?
D: I think that every time we get an opportunity to reformulate a line or launch a new line, it's about evolution. Things in the industry change: new technologies are coming about, new ways to test things are coming about, consumers are becoming very smart at looking at things and questioning things, so I think that the key with this launch was introducing a new alcolizer, as you saw in the presentation; and though people maybe don't understand alcolizers as a whole, as we researched this, we found that we could get better results adding this alcolizer from a damage perspective. Internally, in the structure of their hair, they're going to see that in the results that they get from their color. I think this is something that, as we evolve, every time a new technology comes about, we, as formulators, reach out and try to pull that in – how can we get that into the next color launch, and how can we talk about it in a way that stylists understand it? That was why we did what we did, with Ian and I on that presentation, because things can be a bit complicated but, at the end of the day, what you care about is what your hair looks like, right? What it feels like, the color result. So, this is a long deep dive into, "this is how we did it, and this is the result you got."
I: I think for me it's one thing we've talked about a lot: the condition that the hair is left in with color. I think it's very important for people to always think about the importance of that. As a hair colorist, I'm only as good as the hair I'm working on, my restrictions are not the products, my restrictions are always the hair, so it's always making sure that the better the condition the hair is in, the better the color is going to take, the better the color is going to last. So, it's one thing that's very important to us, it's how it leaves the hair also on an internal level, not just how it feels nice, it's if the structure of the hair is really together so that, in the future, it will stay in good condition and it will make my life as a hair colorist easier.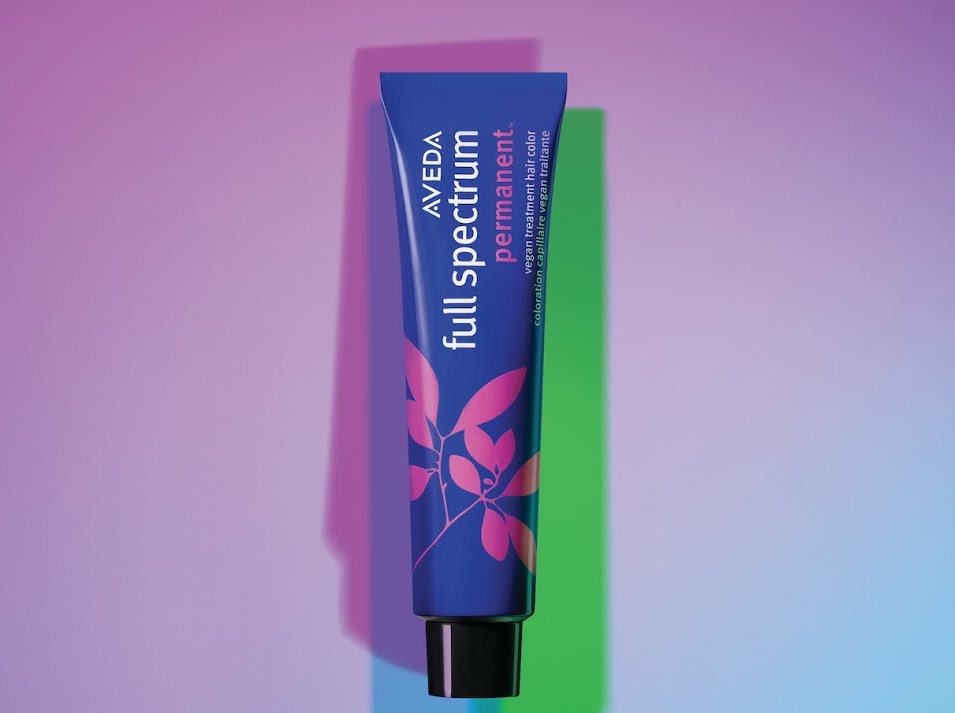 Yeah, it's about haircare and the kind of hair that you find and on which you have to apply the product. Speaking of hair, what's your hair routine? Do you have a favorite product by Aveda, one that you've fallen in love with throughout your experience?
I: Mine constantly changes. There are lots of styling products we're always working on and they have different prototypes, and I've always been sent them, so I'm always trying things. Sometimes, they never get launched, sometimes a different version gets launched, but I will say that we have a shampoo called Scalp Benefits which I love the smell of – I wash my hair with it, I wash my body with it [laughs]. This shampoo has been around for a long time and, to me, it's the perfect smelling shampoo. I'm very low-maintenance, a lot of hairdressers are very low-maintenance because we spend our time doing other people's hair, so when do you do it yourself? But I don't have so much to look after!
D: Well, my hair is pretty unique, the wonderful world of curly hair! We have a product in the Be Curly line called Curl Enhancer, and I like putting a lotion into my hair, I like to control my curls – that's one product that, if I left Aveda, I would have to still purchase from Aveda. I formulated it years ago and we talk about it all the time because it's one of the top sellers for us; nobody thinks about it because it's just a leave-in conditioner, but it's been a while now. The Nutriplenish Curl Gelee has become my favorite product, those two, then. I like to switch it up with the shampoos, and I don't like to get set on any shampoo, I like playing with some of the masks.
I: Yeah, to dry my hair I love Curl Gelee, and I don't have curly hair at all, but especially because I've got quite fine hair, that's a very nice lightweight gel to dry your hair with.
D: Yeah, and I know it took them a long time to get it where they wanted it to be. When you have curls, you want to define them, but you don't want them crunchy, so it was a back and forth, it took a lot of work on that one. I'm glad they launched it in Nutriplenish, I think it's a good fit for that line. In the world of color, I don't do a whole lot with my hair, but I like highlights on my hair, and I cannot stand if my highlights get too gold or yellow, I don't like that; the new Pure Tone that we launched, the dark beige Pure Tone has become my favorite, to the point where I have it here at home and mix it up with the gel base and tone my hair every 4 weeks, to get some shine and a little tone.
What's the latest thing you've discovered about yourself, as we mentioned Covid and all the changes that it brought, I think, in everyone's lifestyle and way of approaching work or our personal routines?
I: I think I've learned a lot. I think I've learned to appreciate other people's lives a bit more, which I think has been a very good thing because three years ago, if we were on a Zoom and somebody's child or husband or dog or cat was in it, we would think, "Oh, that's not very professional;" now, we think, "It's in their house, it's real-life" and there's something very nice about that, it's a very nice understanding that we've all got lives and everybody's trying to fit work around their lives and their families and everything. I've also realized how much I enjoy growing plants, which I think is a very healthy thing, whether it's in my house or in my garden, it's something else to take care of, nurture, and learn about. Also, the other thing is not to stress about things: we've been in such stressful times, everybody in the world, we've all got PTSD now, we're all slightly scarred because we've been through some kind of mental stress, but it's fine, it's okay. T let go of a lot of things, I think, is a very good place to be, so that's what I've learned. What about you, Darcy?
D: I think patience and compassion, especially working in management. We've had people flying in from the beginning: we have people from the laboratory that have to be there, we have manufactory that has to be there, but we also have people that are working at home. We have to be patient, I think, and compassionate because people lives and everybody's different, everybody has kids that they're dealing with, schools, or daycares; right now, every day you're probably going to have somebody notify you that they're going to be ill for two weeks, so we have to be really flexible. I think Estée Lauder's been really great with allowing for flexibility as a whole for all of their brands, and I think that at Aveda, speaking about family, our HR department is really great with touching base – if you're at home for all this time, every week or every other week somebody's calling you, so there's this compassion that people have learned. You can't predict what's going to happen next week, so we have to be flexible and compassionate to everybody's lives. I also learned I could never have been a teacher! I have two children, and when we were in lockdown, I couldn't do it, I'm not patient enough, so there's a reason why I didn't do that; I have a 12-year-old boy and a 16-year-old daughter, so it's been interesting to see the social aspect of everything, I'm a little worried of what's going to happen to that generation coming out of this because there are some social cues that they're going to be missing, being at home so much and being on screen so much.
It's going to be different, but let's hope that it's going to be great anyways!
I: I think that's one thing that people are realizing, and it's thinking about the mental health of children because, as an adult, I have a really different set of skills of dealing with life and also, if I'm locked up for two years, that's a much smaller percentage of my life, but if you're 10 and you're going to be locked up for two years, that's 20% of your life! The good thing is that now everybody's allowed to be a little crazy. We've all had periods over the last two years where we've felt like we were losing control of our own lives, but we've allowed that, it's normal, and I think that the awareness of mental health has been a very healthy thing; people are talking about it more, there's less shame around it, I think.
"You can't predict what's going to happen next week, so we have to be flexible and compassionate to everybody's lives."