Sometimes, what keeps us glued to the big screen often has more to do with what the characters are wearing than what the movie is telling us. From Cher's (Clueless) killer closet to Holly Golightly's Tiffany-worthy gems to the showstopping dazzle of Baz Luhrmann's "Moulin Rouge" or "The Great Gatsby", to visually astonishing "Single Man" by Tom Ford to the fun "Mean Girls" these films have one thing in common: they're all Gone With the Wind fabulous.
1) A SINGLE MAN
Directed by Tom Ford, this movie (the first one made by the designer) sees Colin Firth and Julianne Moore in a 60's style. Colin featured white Oxford Shirt, brown suit, thick-framed glasses, tie-bar and black shoes while Julianne Moore was a splendor with coiffed hair, black bold eyeliner and her long black and white famous dress.
The photography itself a continuous research of aesthetic.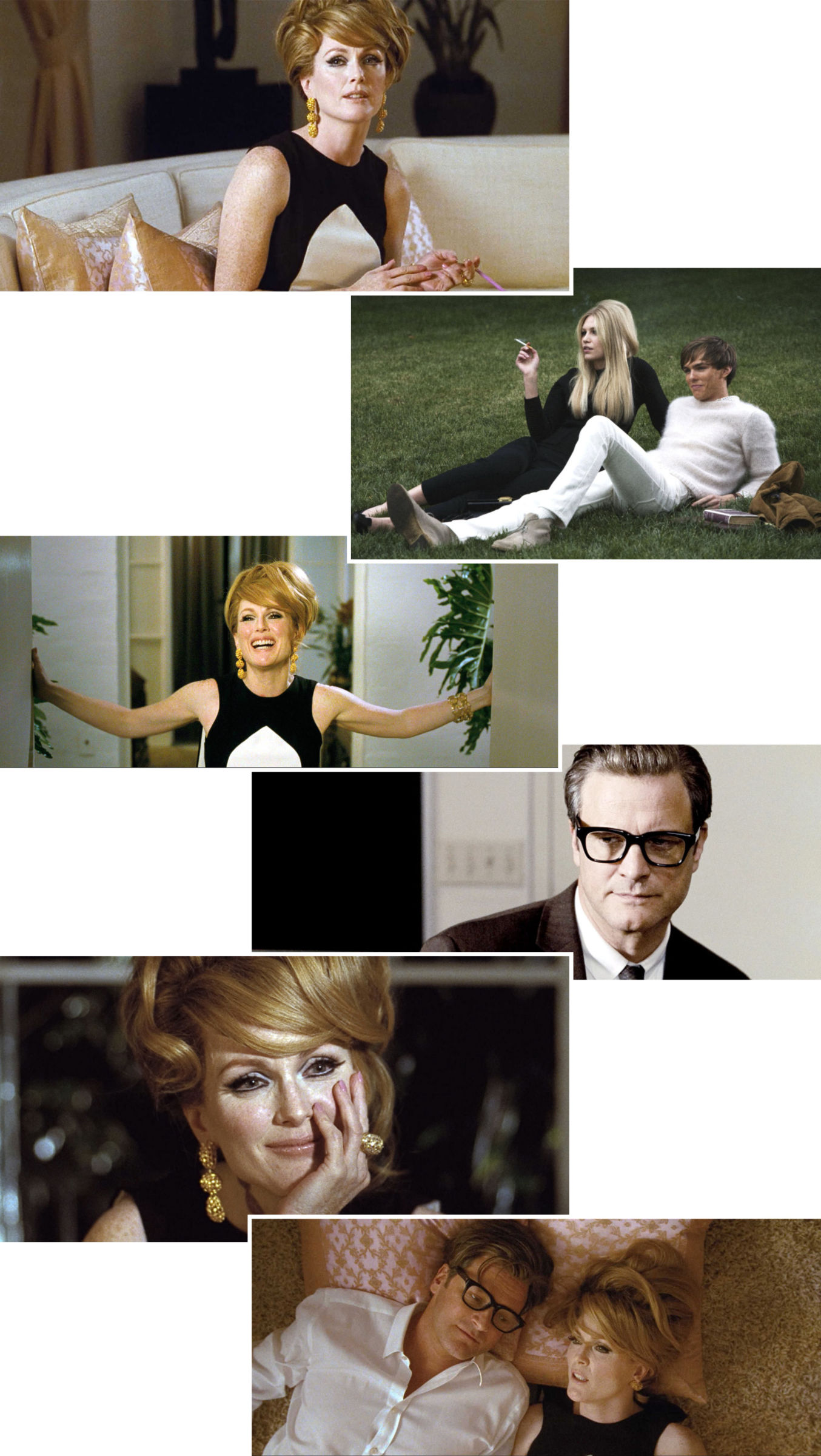 2) FUNNY FACE
The Guardian called it "a movie in love with fashion". Most of the costumes for the film were designed by the legendary Edith Head, but Funny Face's crowning glory is a collection of custom designed gowns by Hubert de Givenchy.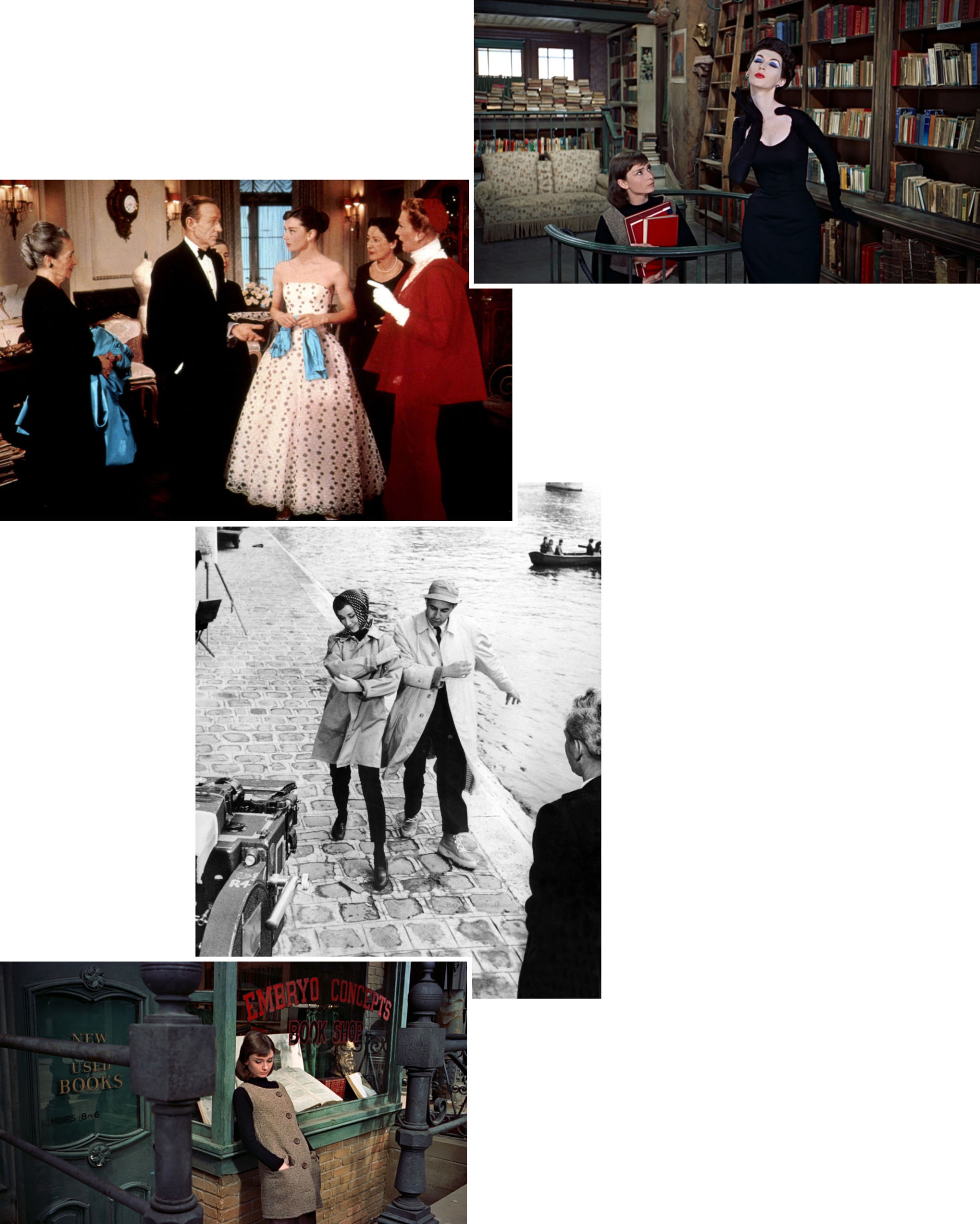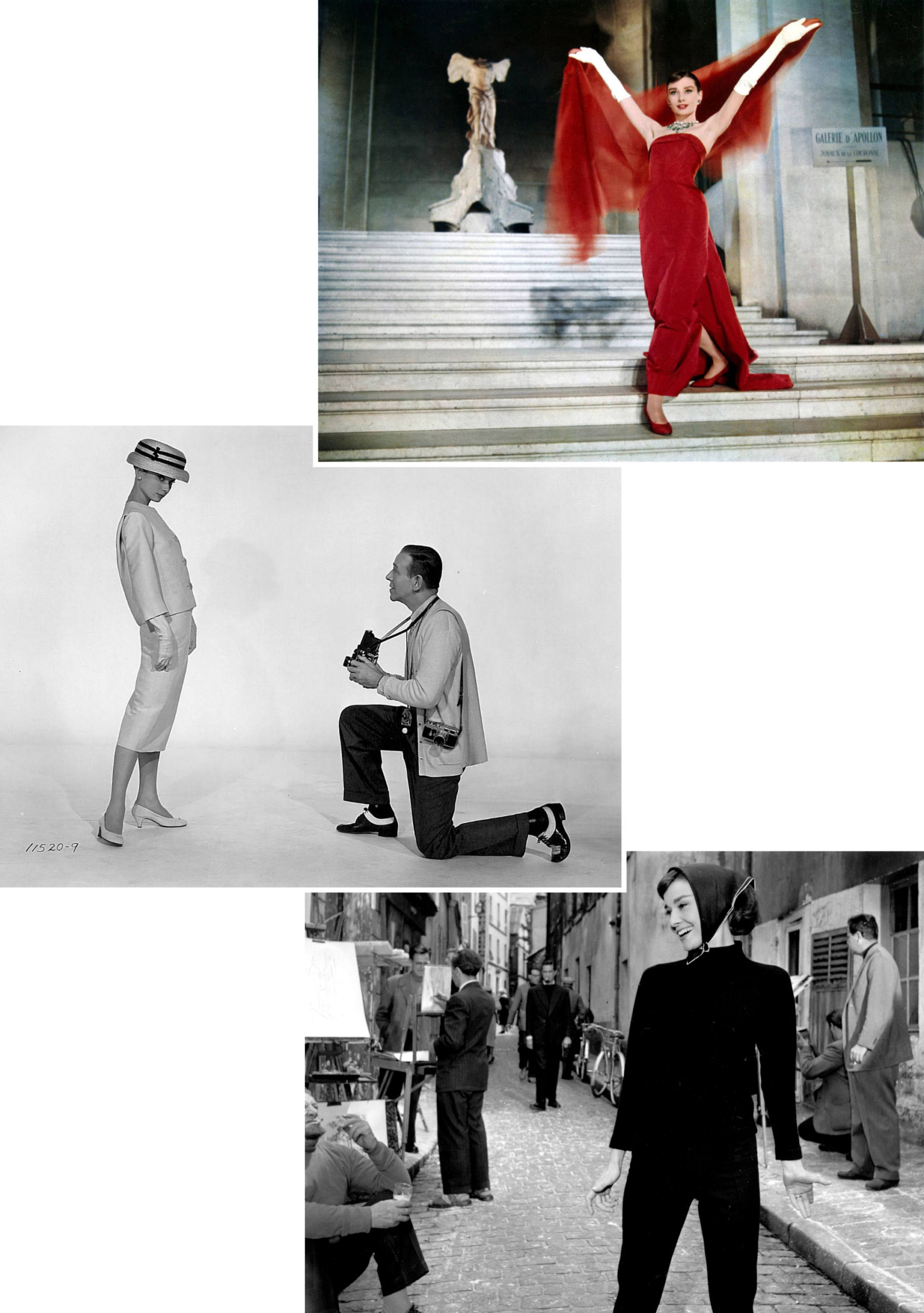 3) BLACK SWAN
The dresses for the prima ballerina are made with plumes and noir gossamer tulle by designers like J. Mendel and Oscar de la Renta. They also were protagonists of the stage.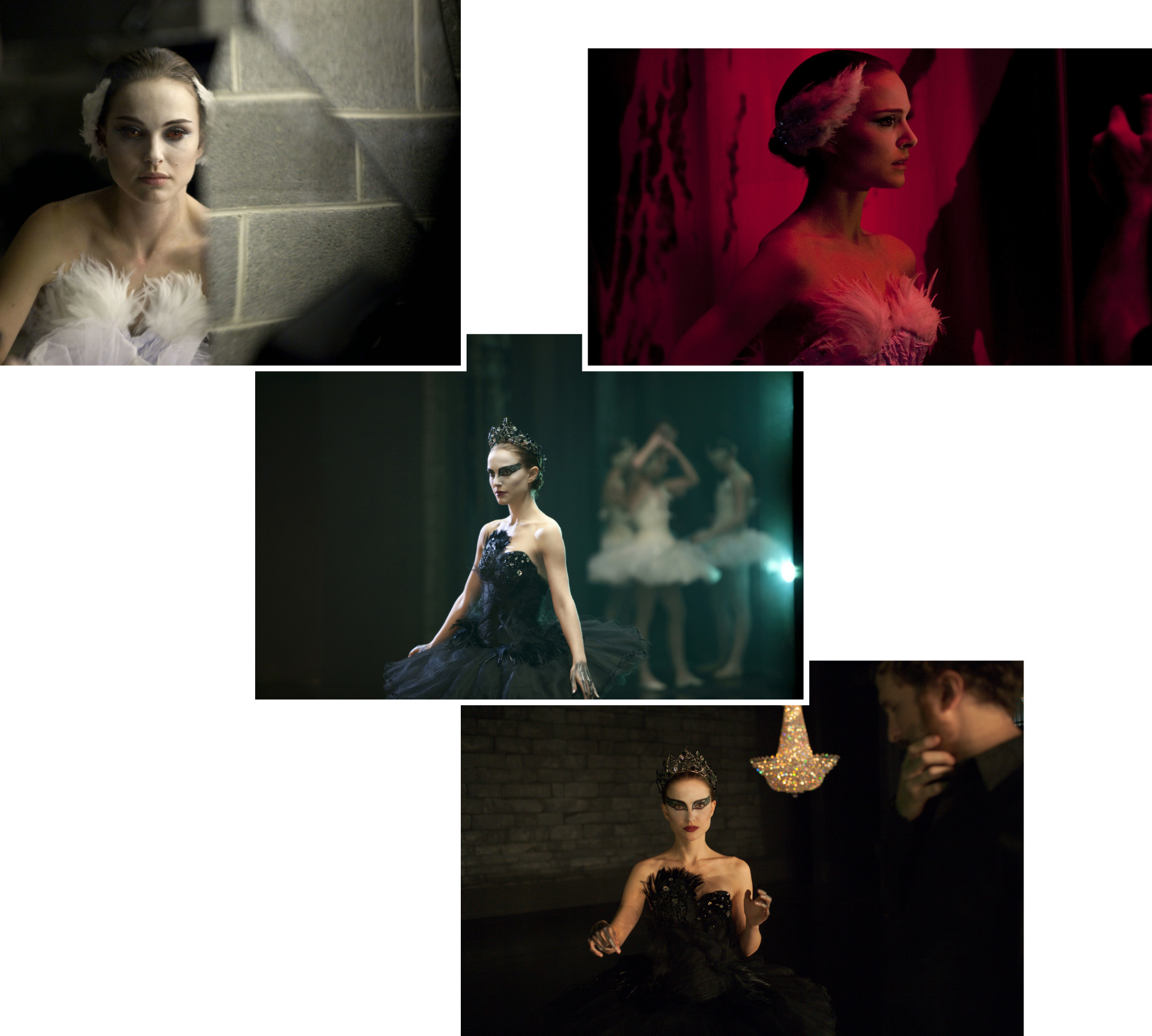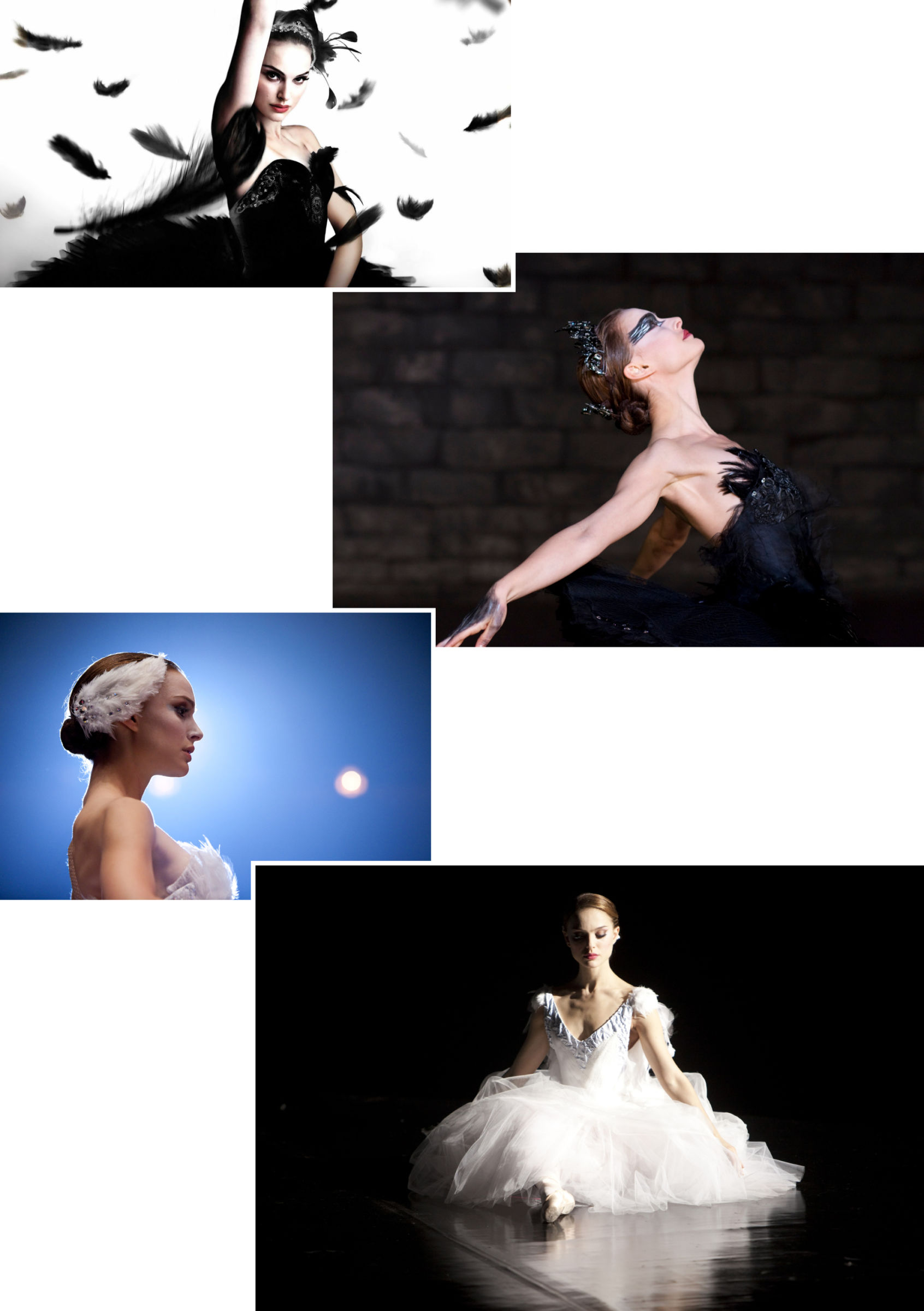 4) BREAKFAST AT TIFFANY'S
The 1961 Truman Capote adaptation turned eating a pastry while window-shopping into a whimsical rite of passage and is forever synonymous of the British actress. The dresses were unforgettable.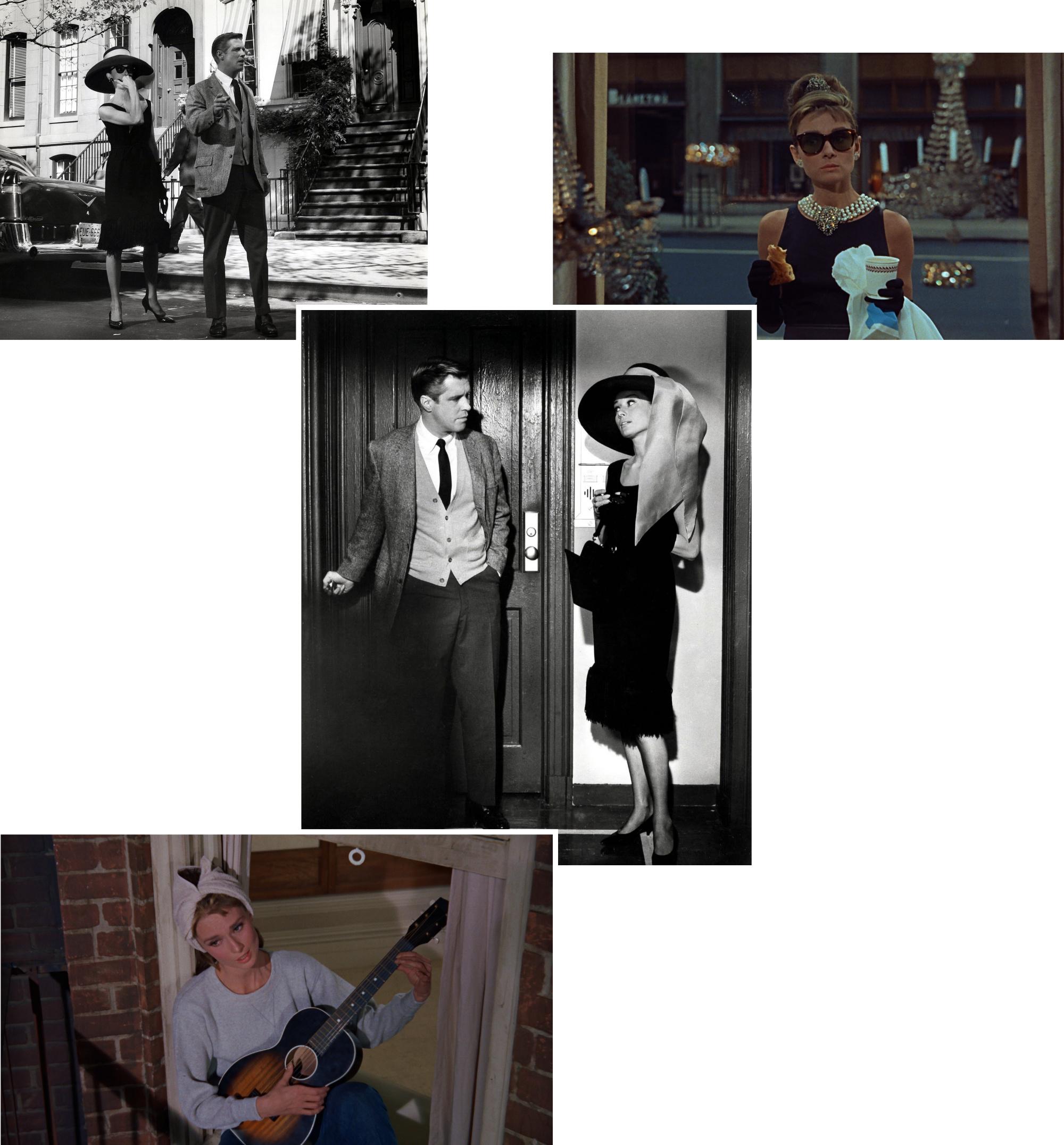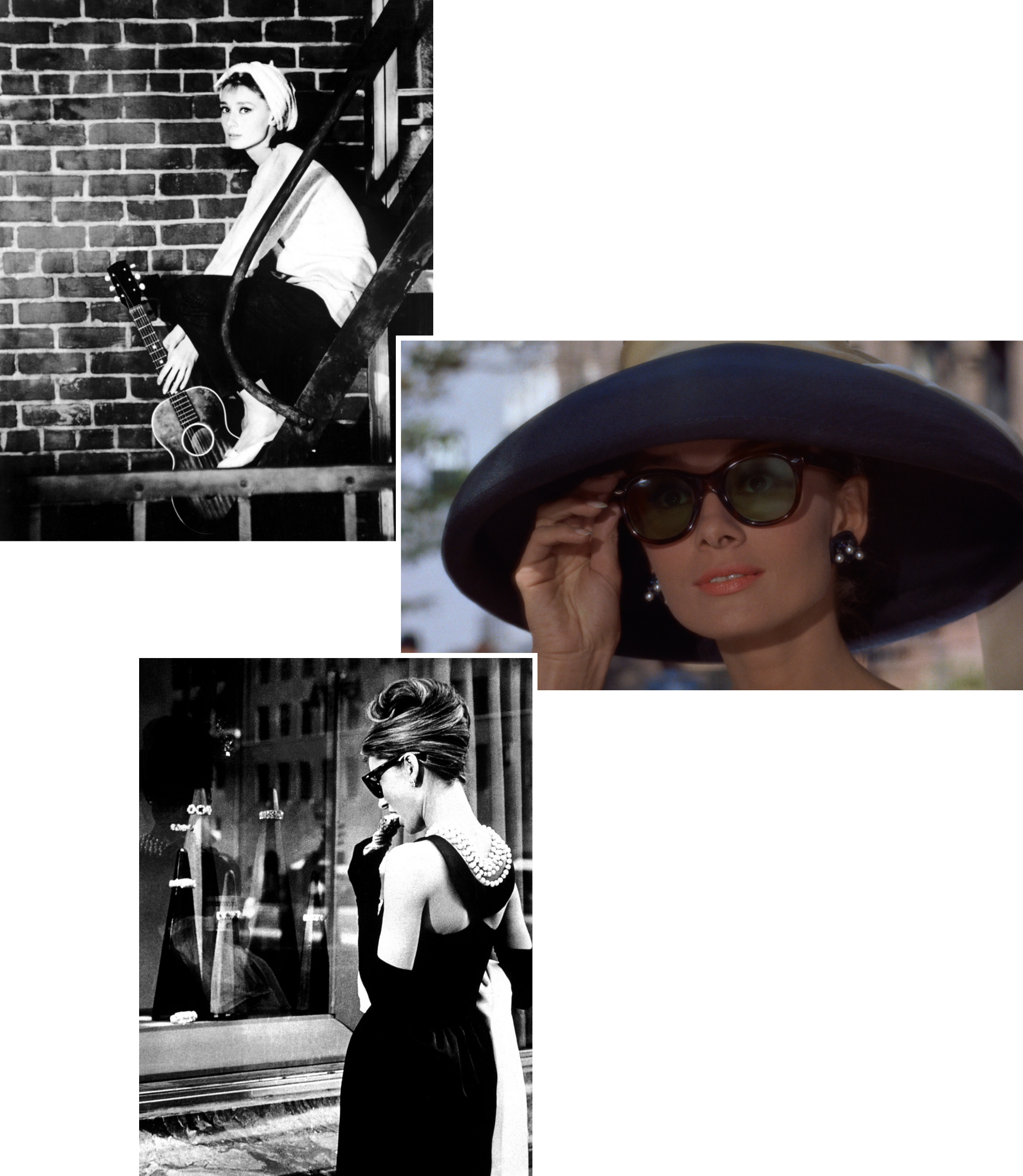 5) CLUELESS
With the help of her super technologically advanced closet, Cher was always matched to perfection. Case in point: her yellow plaid separates.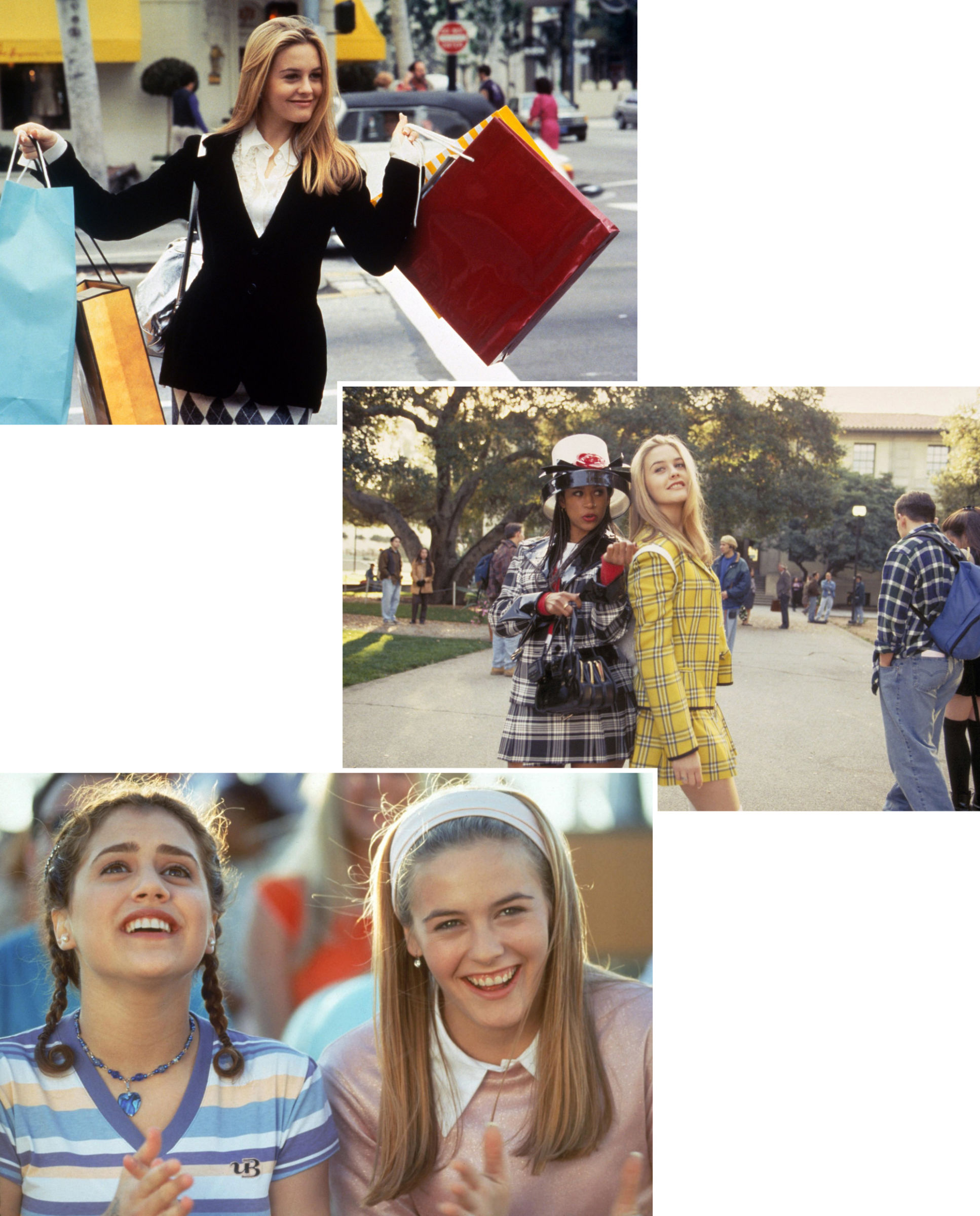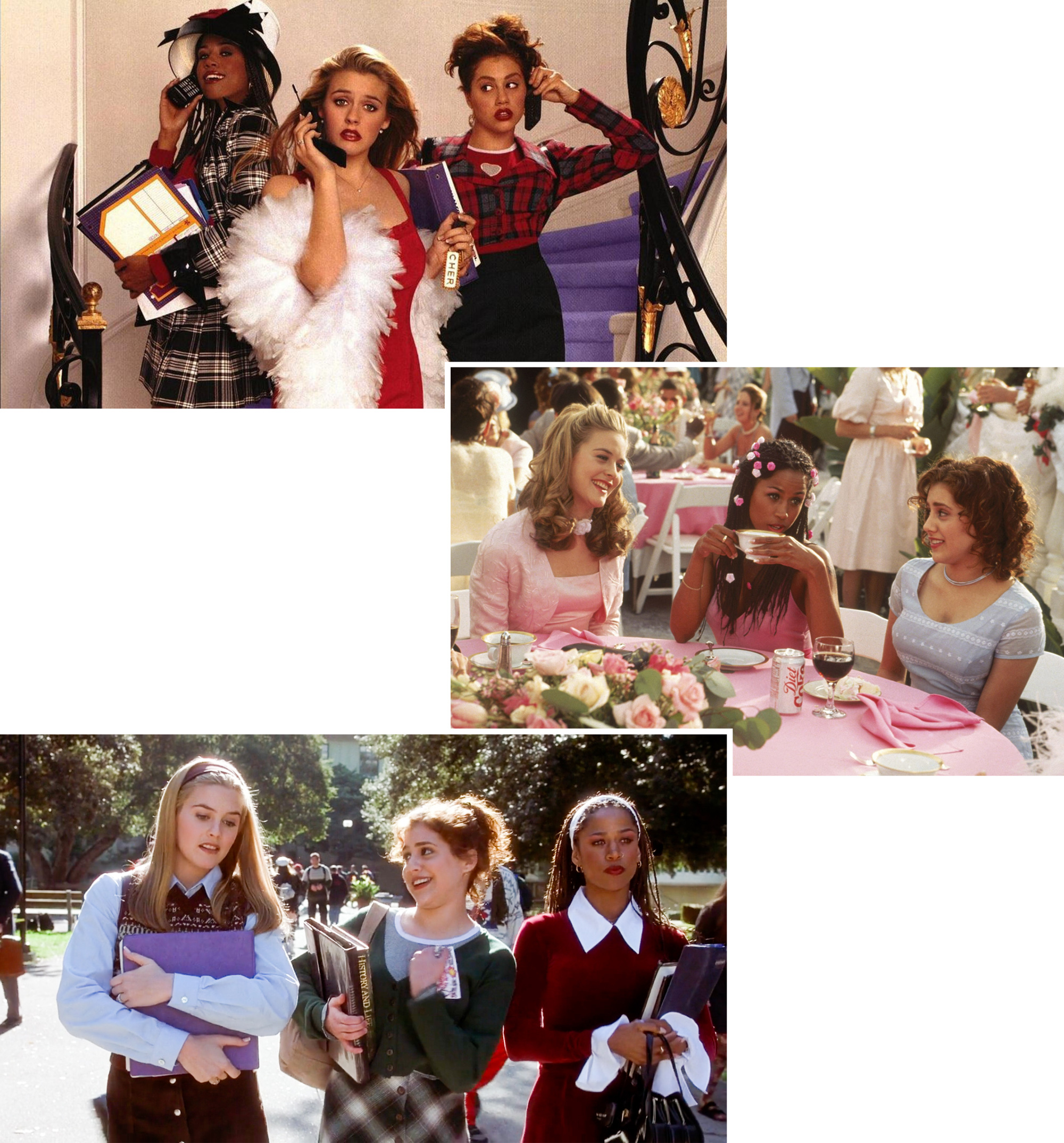 6) MARIE ANTOINETTE
Lavish gowns, jewels, furniture, and all sorts of luxurious, expensive items fit only for the royalty of France. Marie Antoinette represents the epitome of beauty, luxury, and grandeur when it comes to style and fashion. Kirsten was the perfect Marie Antoinette with her hundreds marvelous dresses designed by Milena Canonero who won the Oscar as best costumes.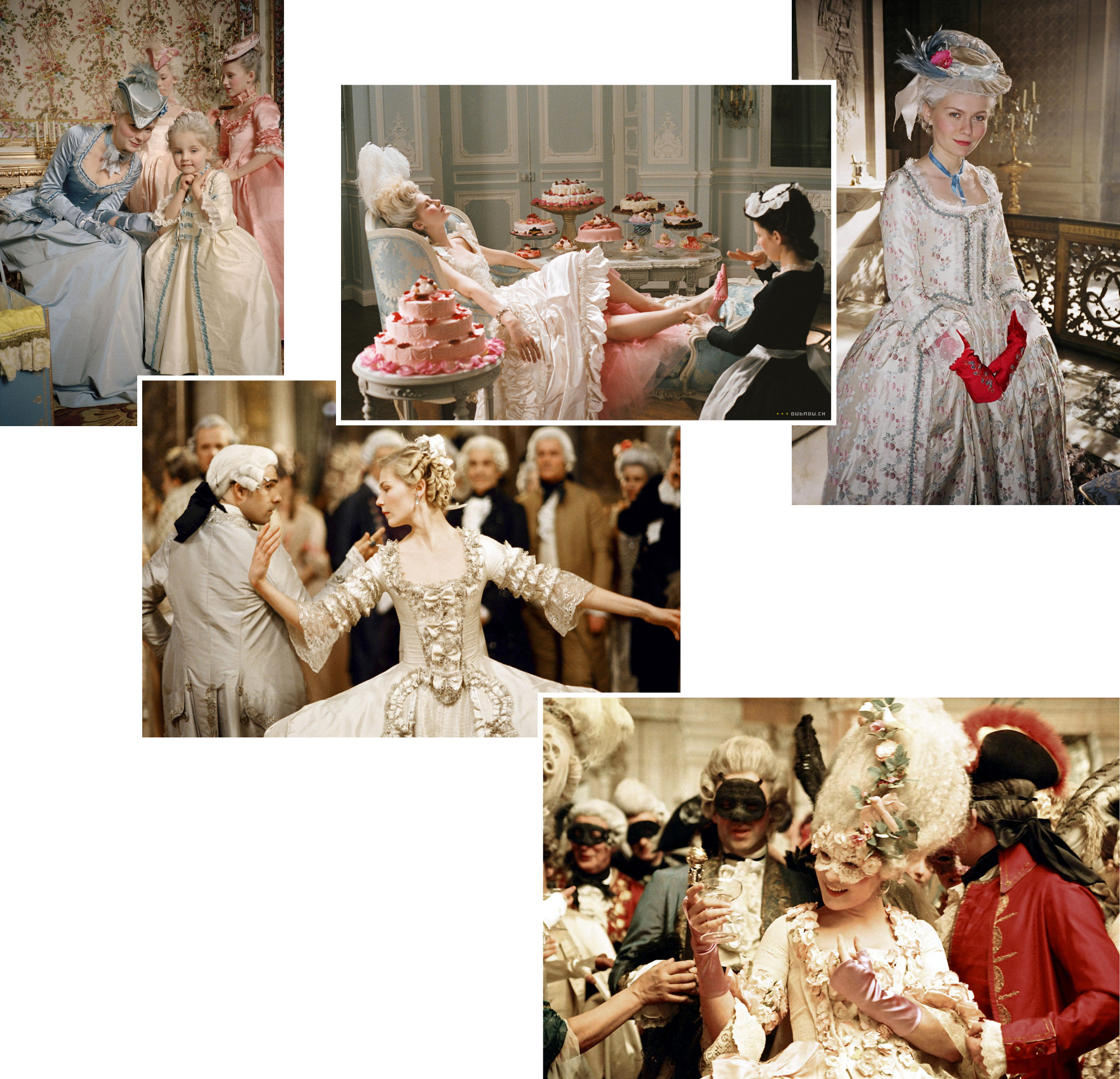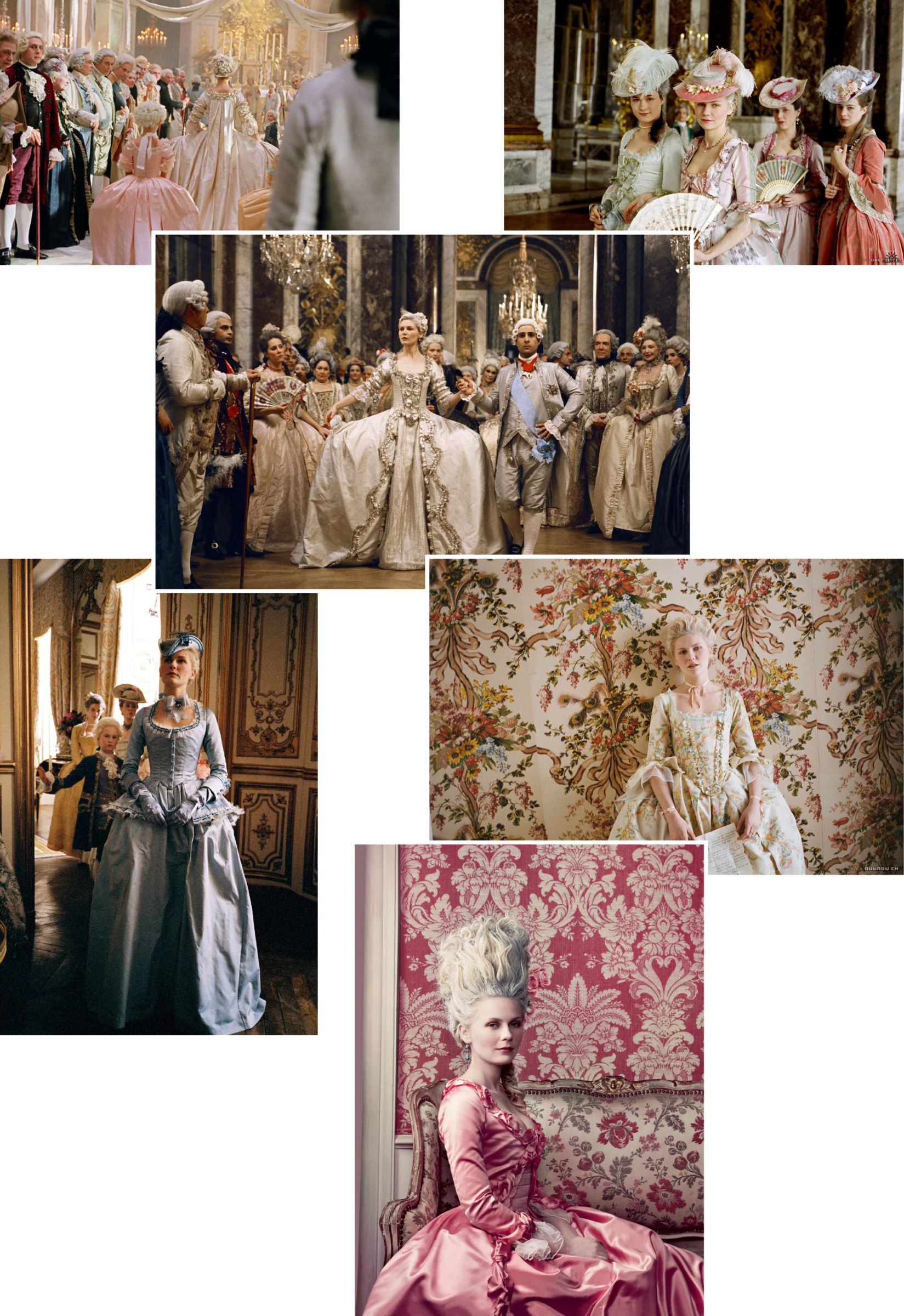 7) GONE WITH THE WIND
From the curtain dress, a symbol of Scarlett's will to survive, to the other giant gowns, "Gone with the wind" will be always remembered also as a classic movie for the true fans of costume design and fashion.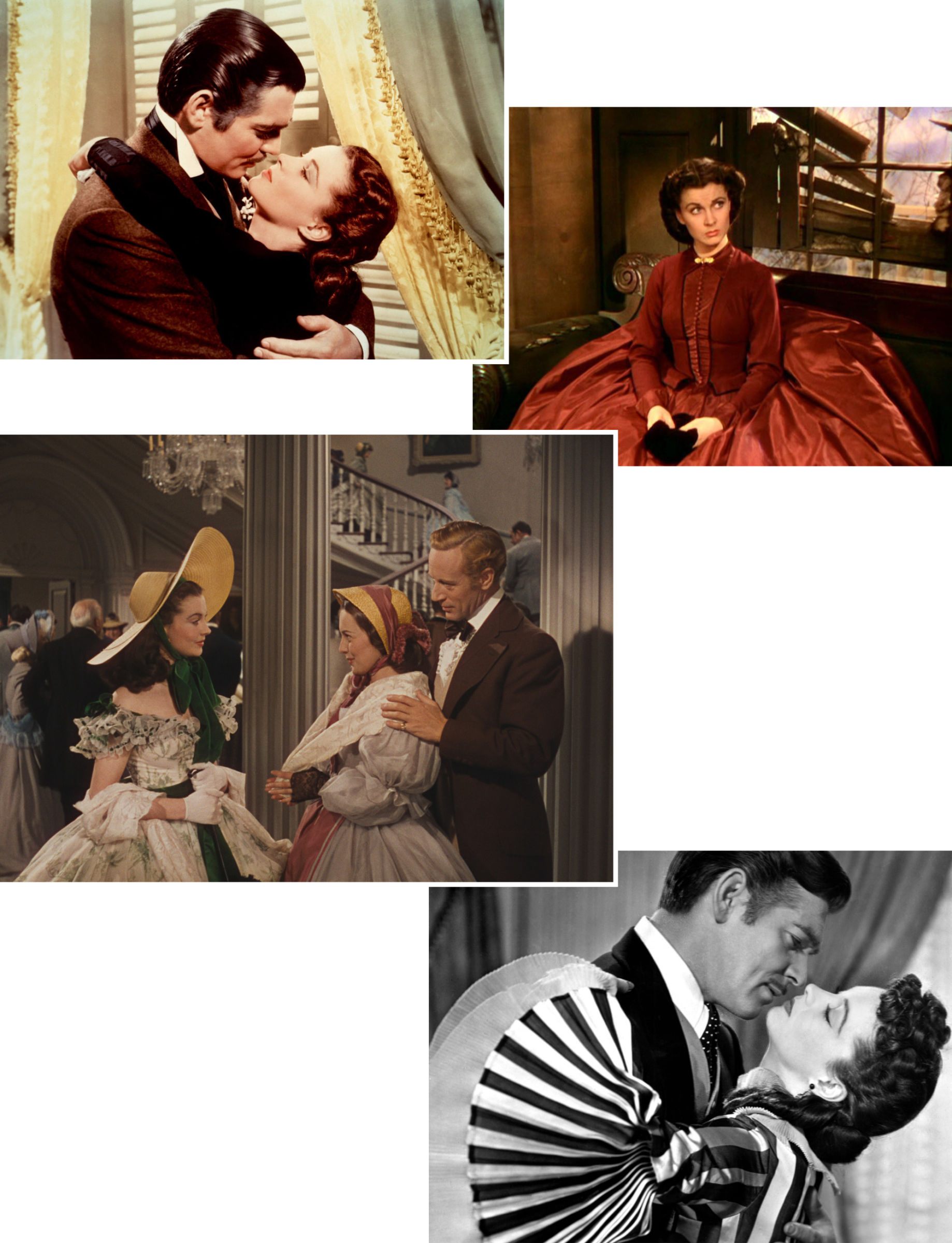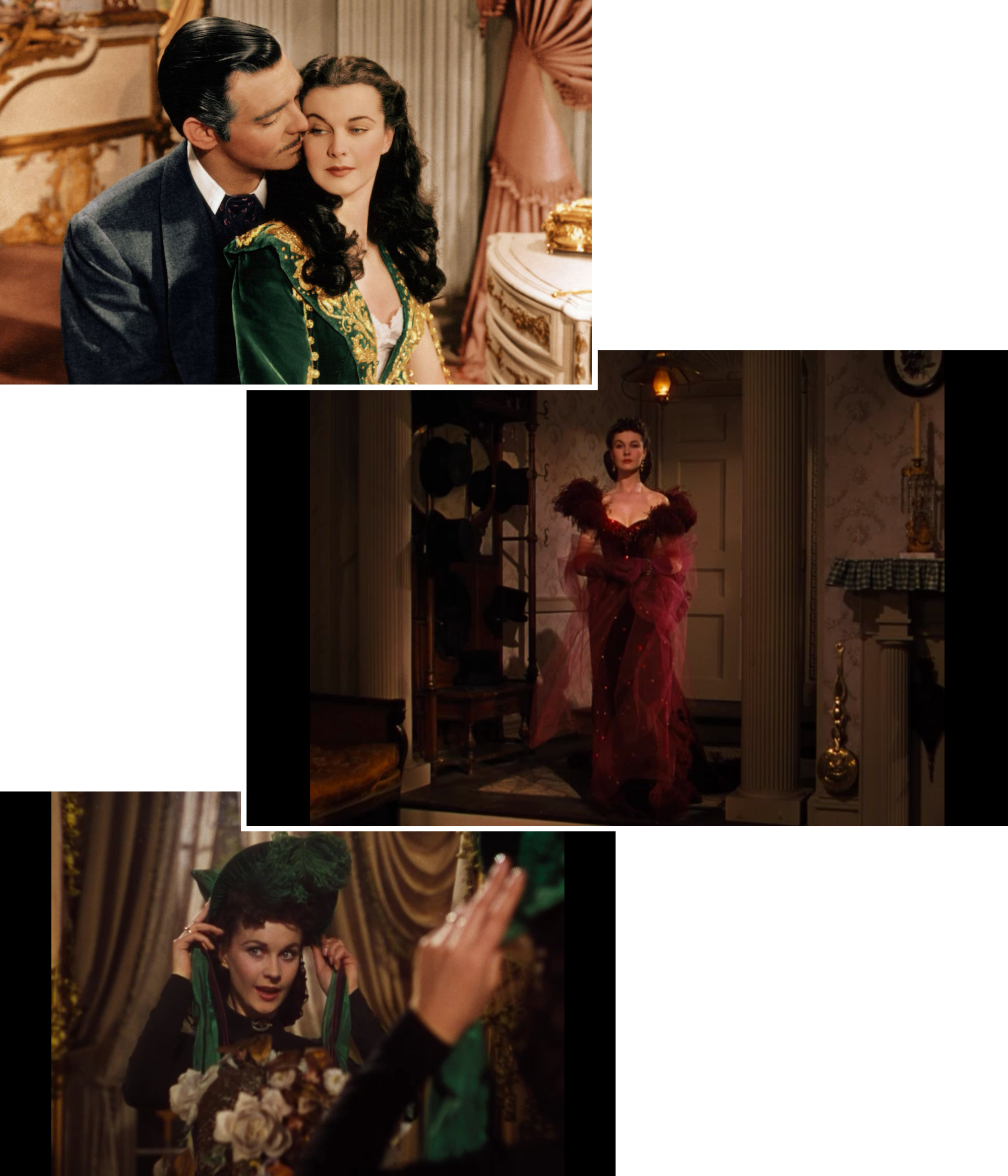 8) REAR WINDOW
Alfred Hitchcock's movie Rear Window (1954) is not only a masterwork of suspense, it's also something of a fashion show with Grace Kelly and Lisa Freemont trotting out one gorgeous summer ensemble after another. If the pearl necklace and tasteful make-up didn't immediately connote class and wealth, then Lisa's description of her beautiful dress being "straight off the Paris plane" gets the message across.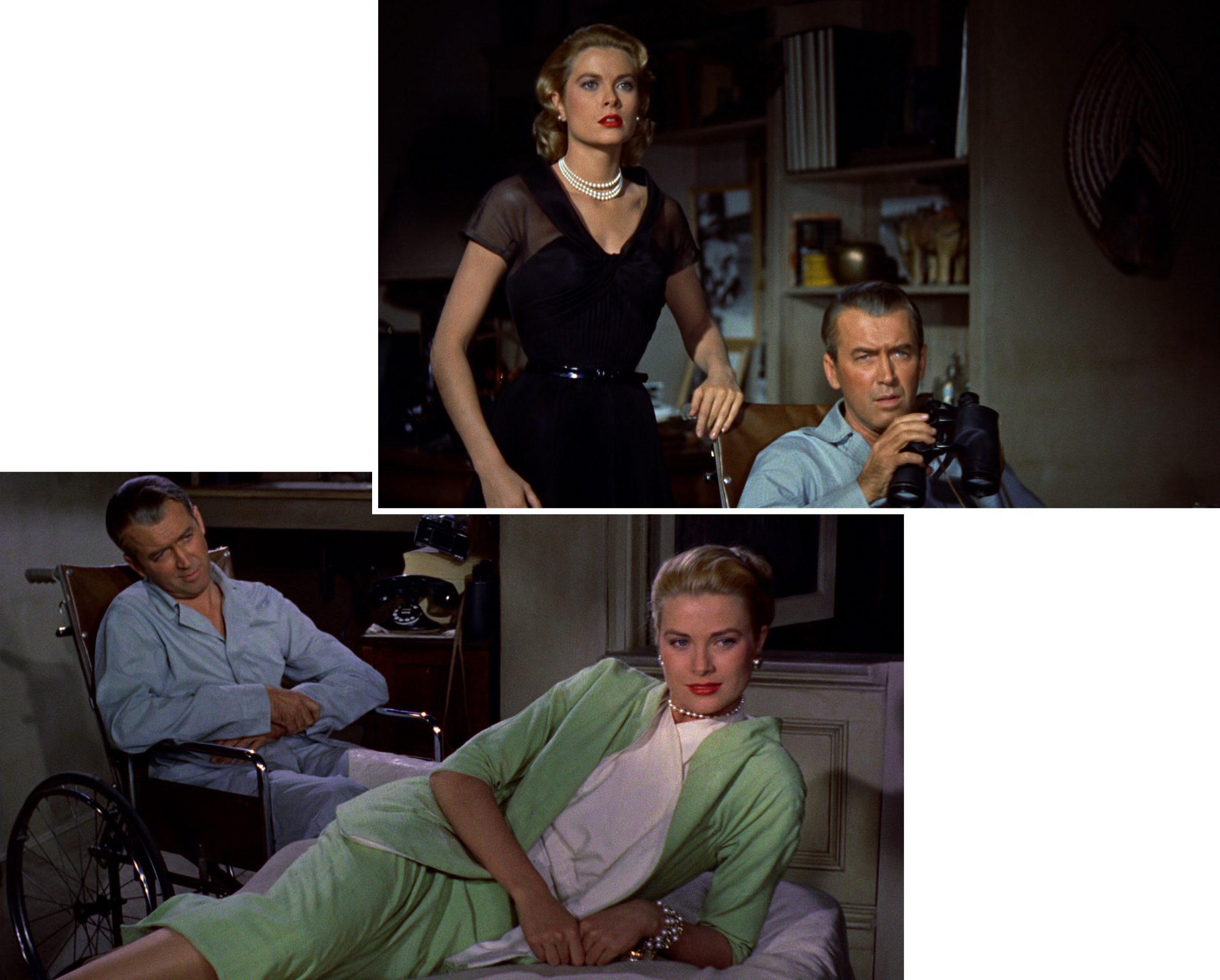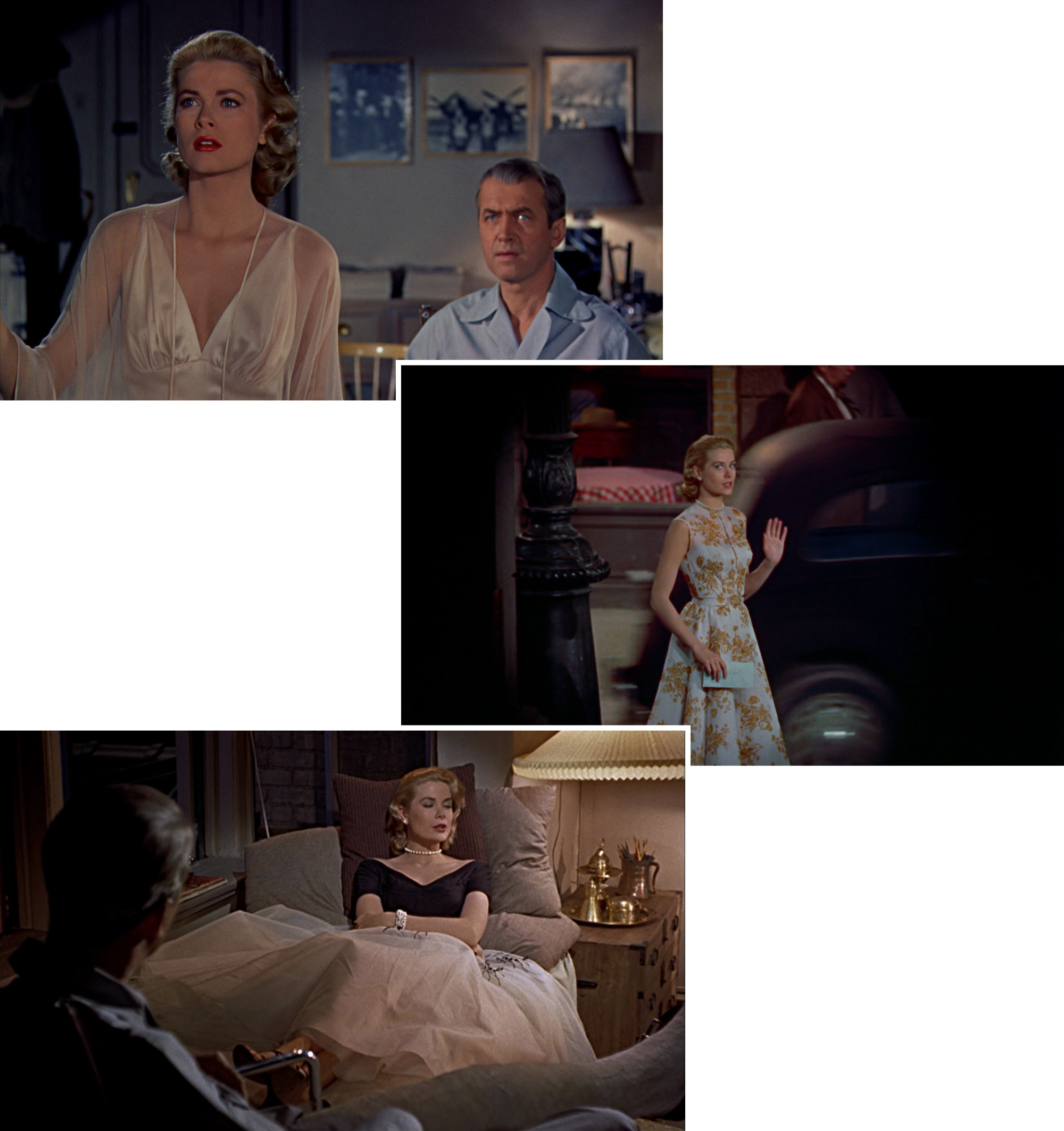 9) LEGALLY BLONDE
The film offers a handful of fashion lessons that can still be applied today, like "businesswear doesn't always equal stuffy suits", and "orange can never truly replace pink".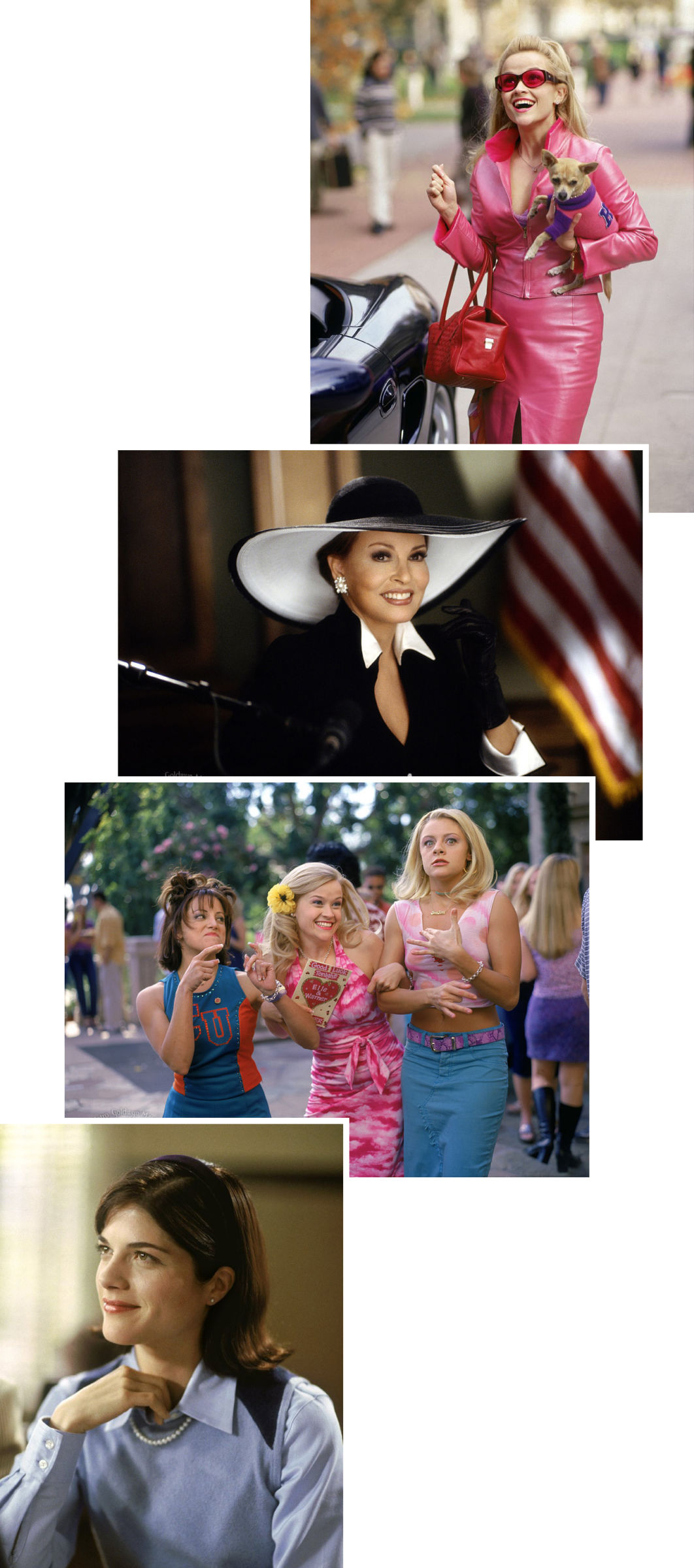 10) ATONEMENT
This emerald green dress from Atonement could be the most famous item of clothing on film in the last decade. In fact, rather surprisingly, it was recently voted "Best Costume of All Time" by Sky Movies and readers of In Style. This long, slinky evening gown placed in the mid-1930s to early 40s is an extraordinary achievement.
Costume designer Jacqueline Durran created the dress from scratch. Her intention being to steer away from the "scruffy, slumpy and bumpy" style typically adopted by upper-middle class families during the period and create something of utmost couture instead.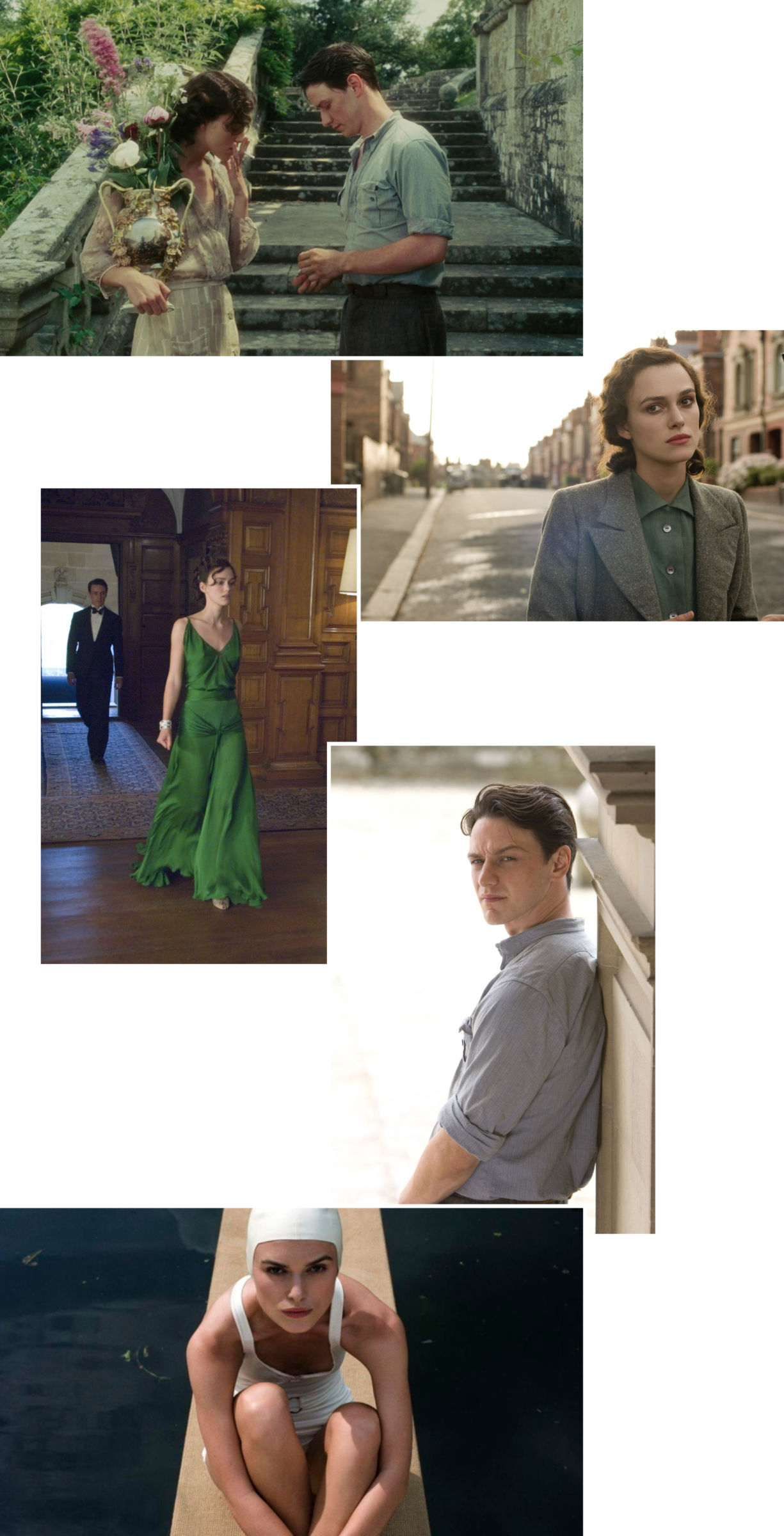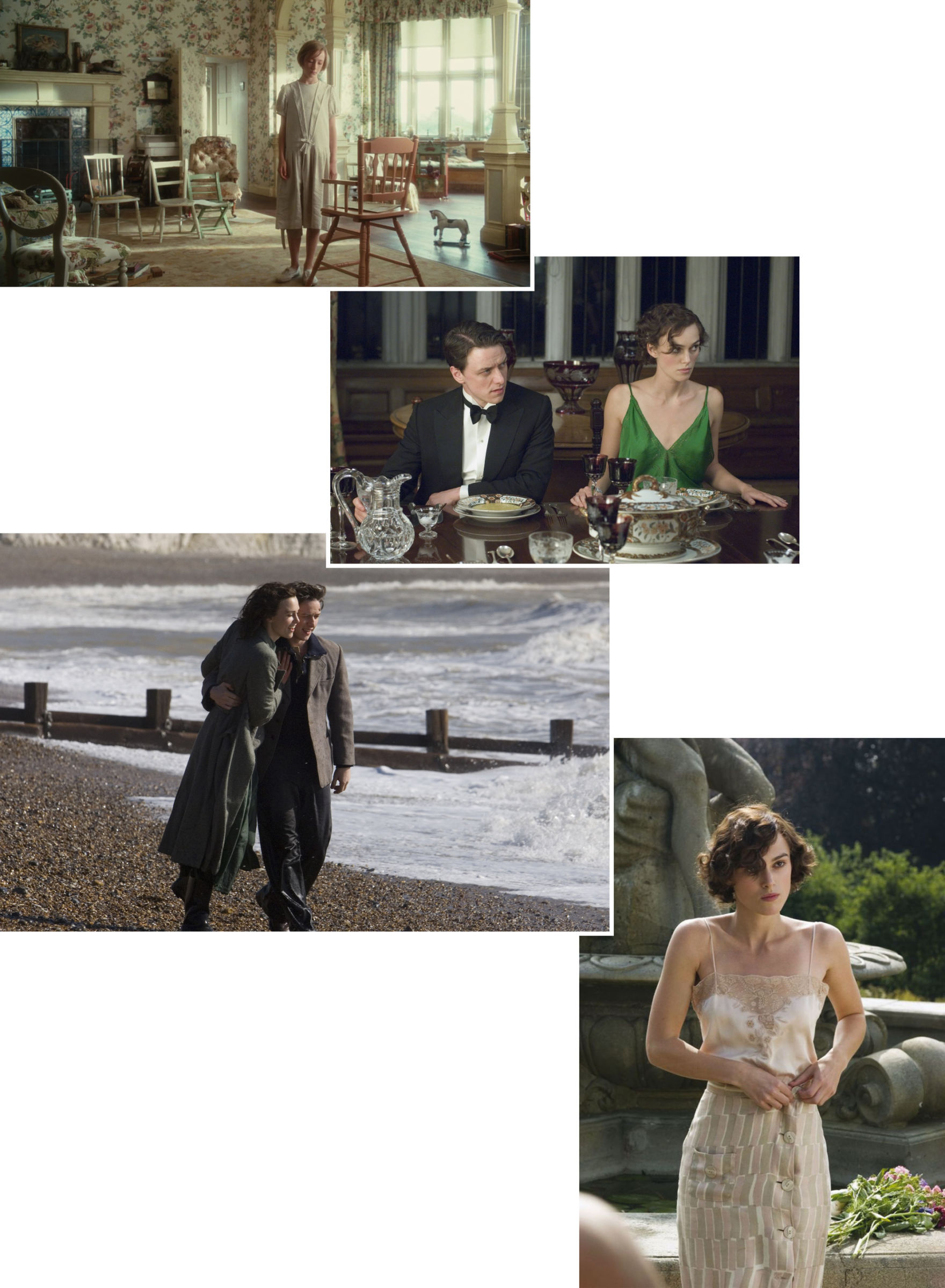 11) SABRINA
Edith Head, the wardrobe supervisor for the film, had prepared sheets of drawings on which she and Audrey could sketch the dresses together. And the result was just astonishing.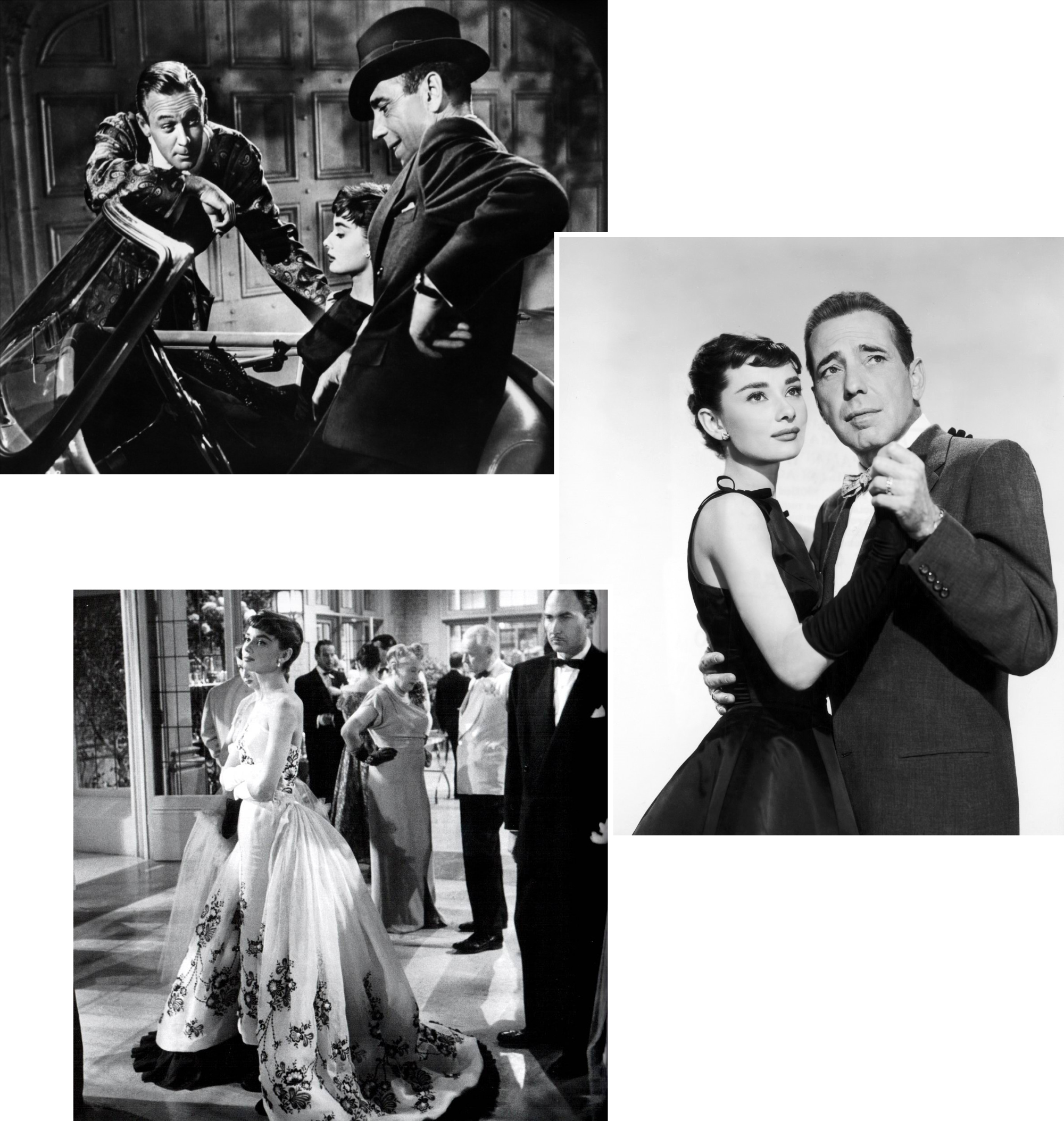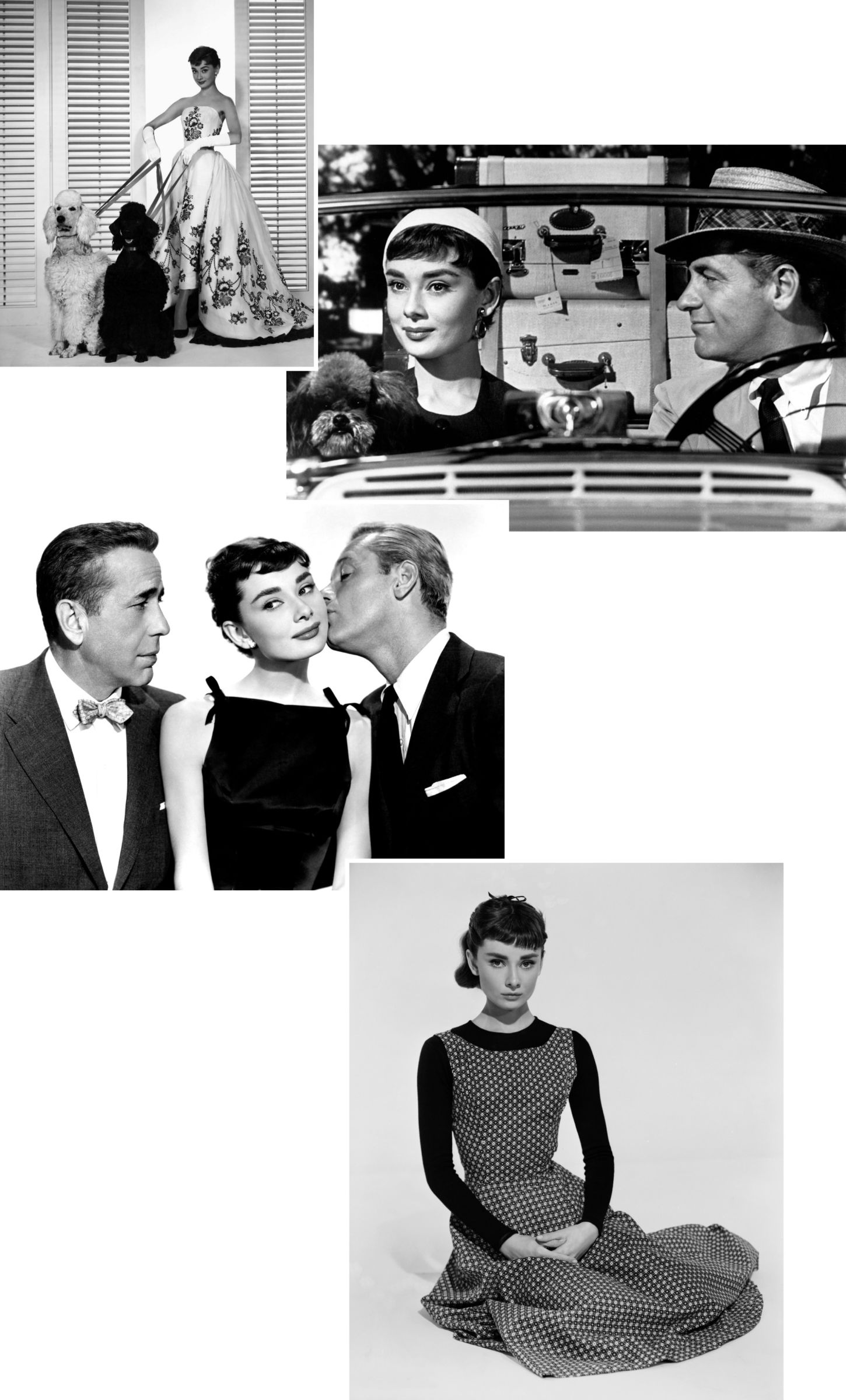 12) THE GREAT GATSBY
For The Great Gatsby, Catherine Martin served as producer, production designer, and costume designer. That's a lot of work on any film, but on a movie like this one, it was truly a colossal undertaking. Some of the film's party scenes had close to 300 extras on set, each one outfitted in his or her own unique costume. Indeed Brooks Brothers supplied 1,200 pieces in total. Miuccia Prada helped out on the women's side, designing 40 background dresses as well as some of Daisy's costumes.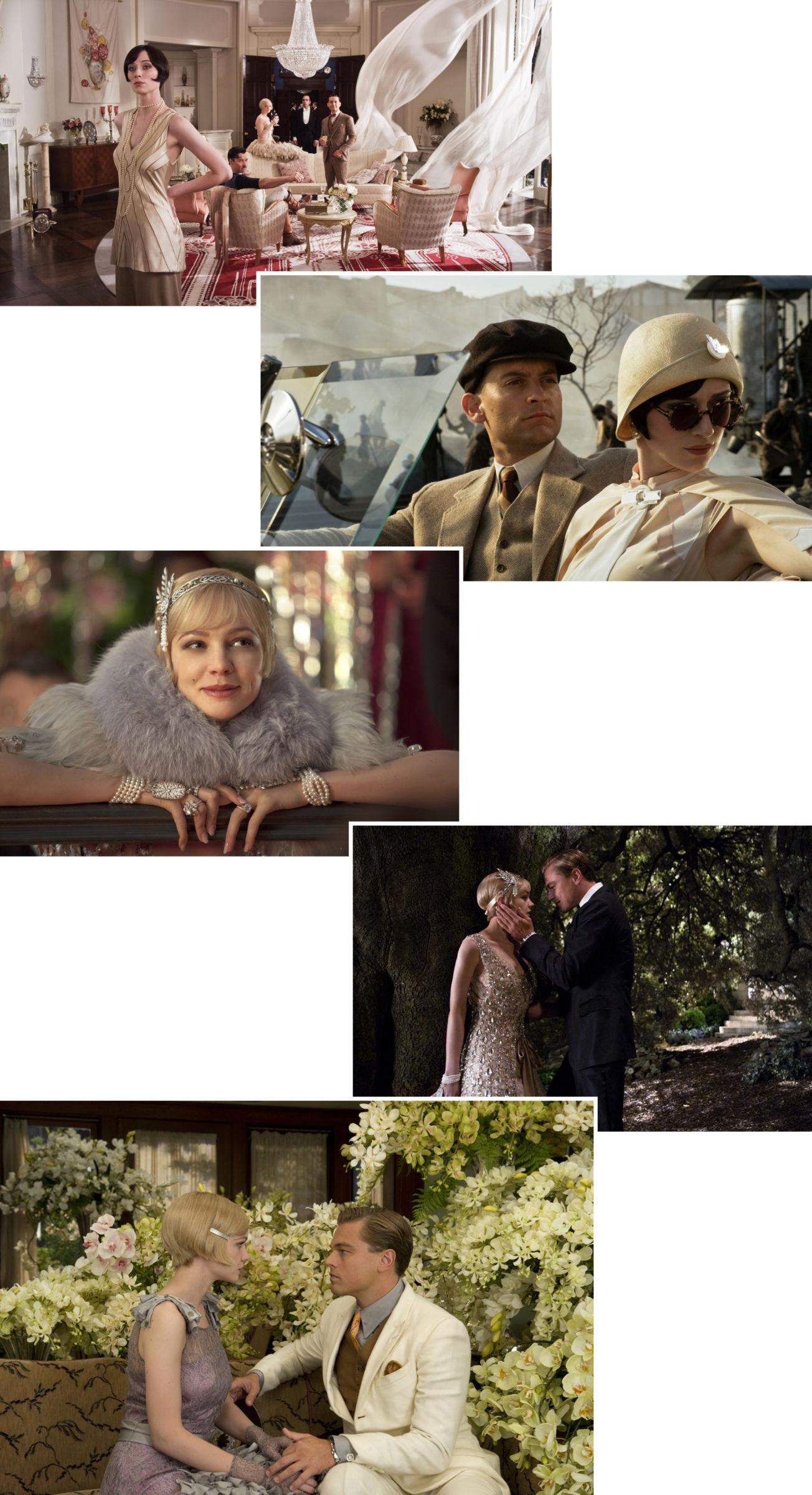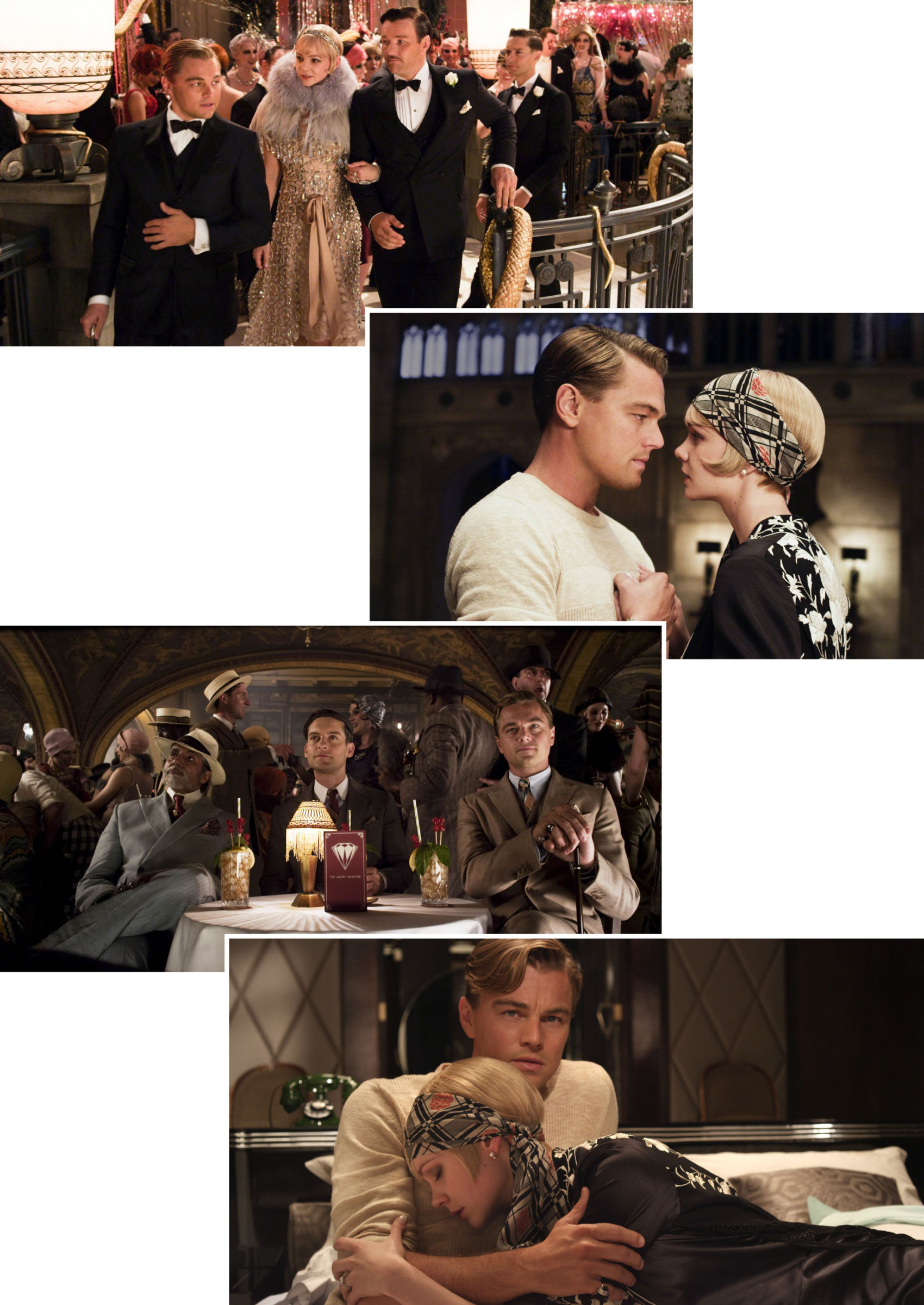 13) GREASE
Travolta plays the bad boy with leather jacket while Olivia embraces more preppy style with cardigans and full skirts. The movie is full of amazing costumes and hairstyles that celebrate 1950s fashion to the fullest.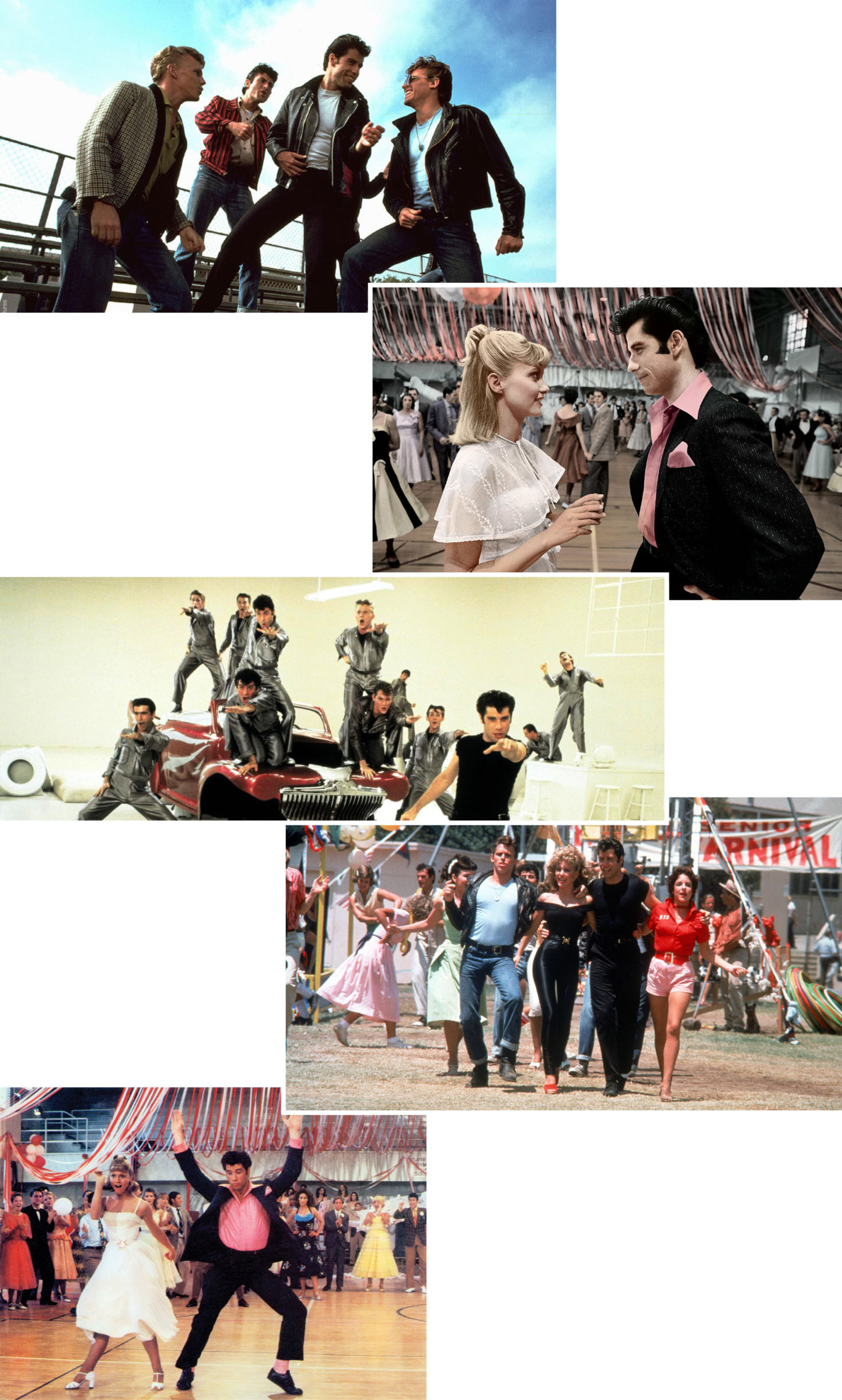 14) SEX AND THE CITY 1&2
Halston Heritage collection, Chanel, Manolo Blahnik shoes, Vera Wang, MYKITA and Holly Fulton are all brands that we find on the two movies. We shall not forget about the wedding dresses and the astonishing colorful outfits for the Moroccan set.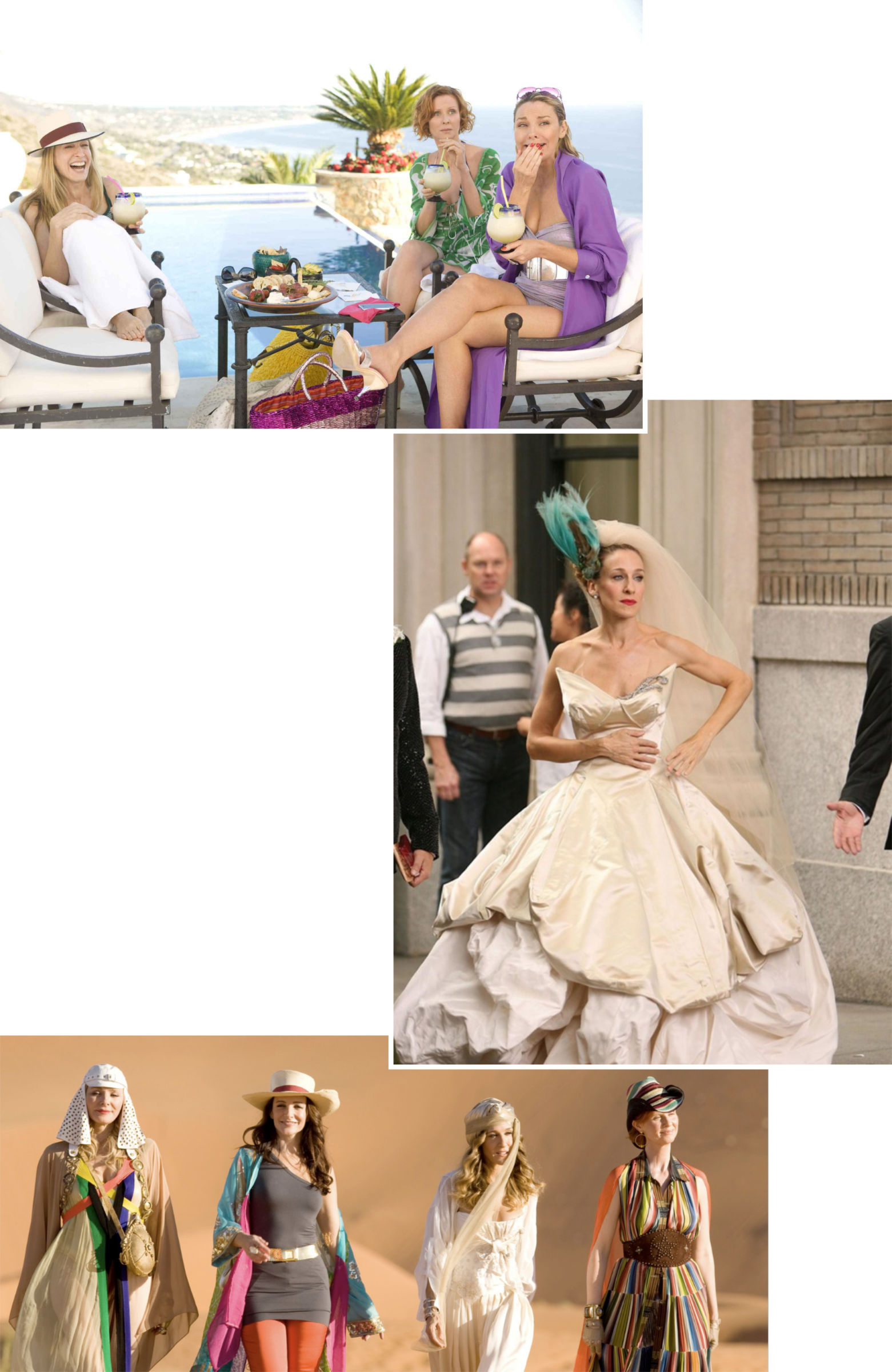 15) THE NOTEBOOK
The first time we saw The Notebook, we were left in a teary mess, captivated by the epic love story between Noah and Allie. But, in all these years since the film first captured our hearts, we've had time to watch it over (and over) again. And what really sticks with us, besides the emotional roller coaster, are Allie's gorgeous vintage-inspired outfits.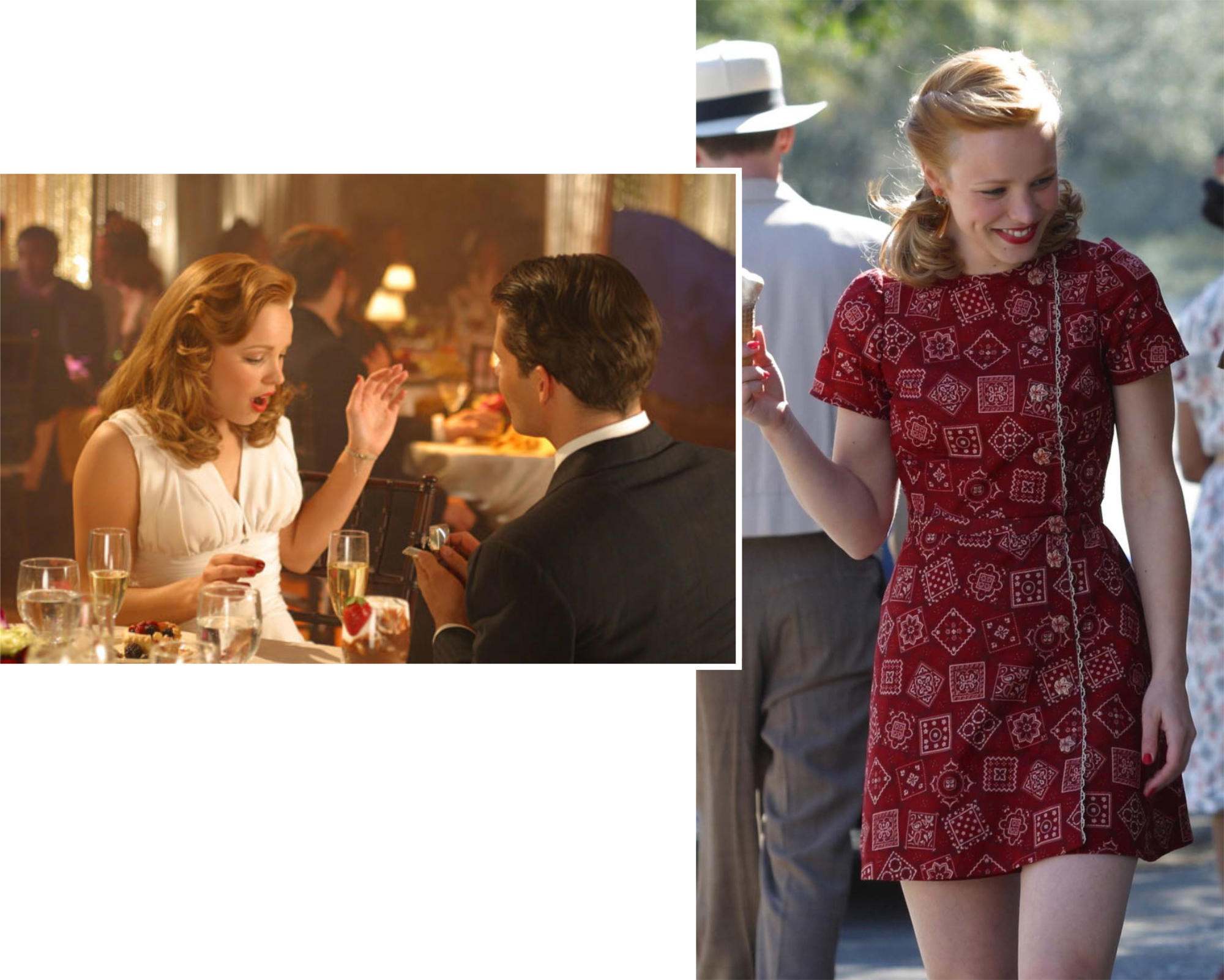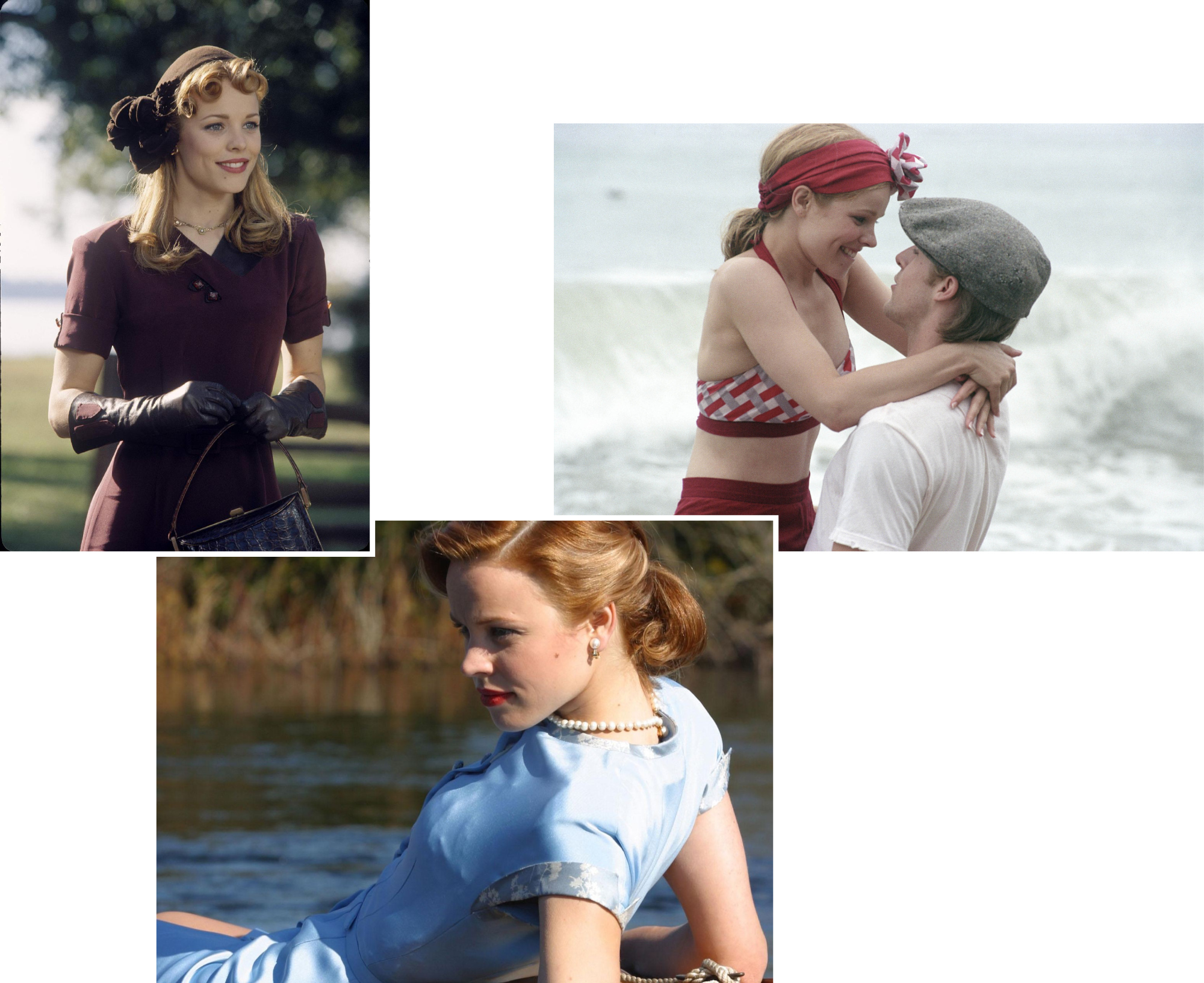 16) PRETTY WOMAN
From the glamorous red gown Edward gifted Vivian with for a night out at the theatre, to the miniskirt and crisp white blouse she wears on their shopping trip, here the costumes we'll never forget from our favorite 1990's film.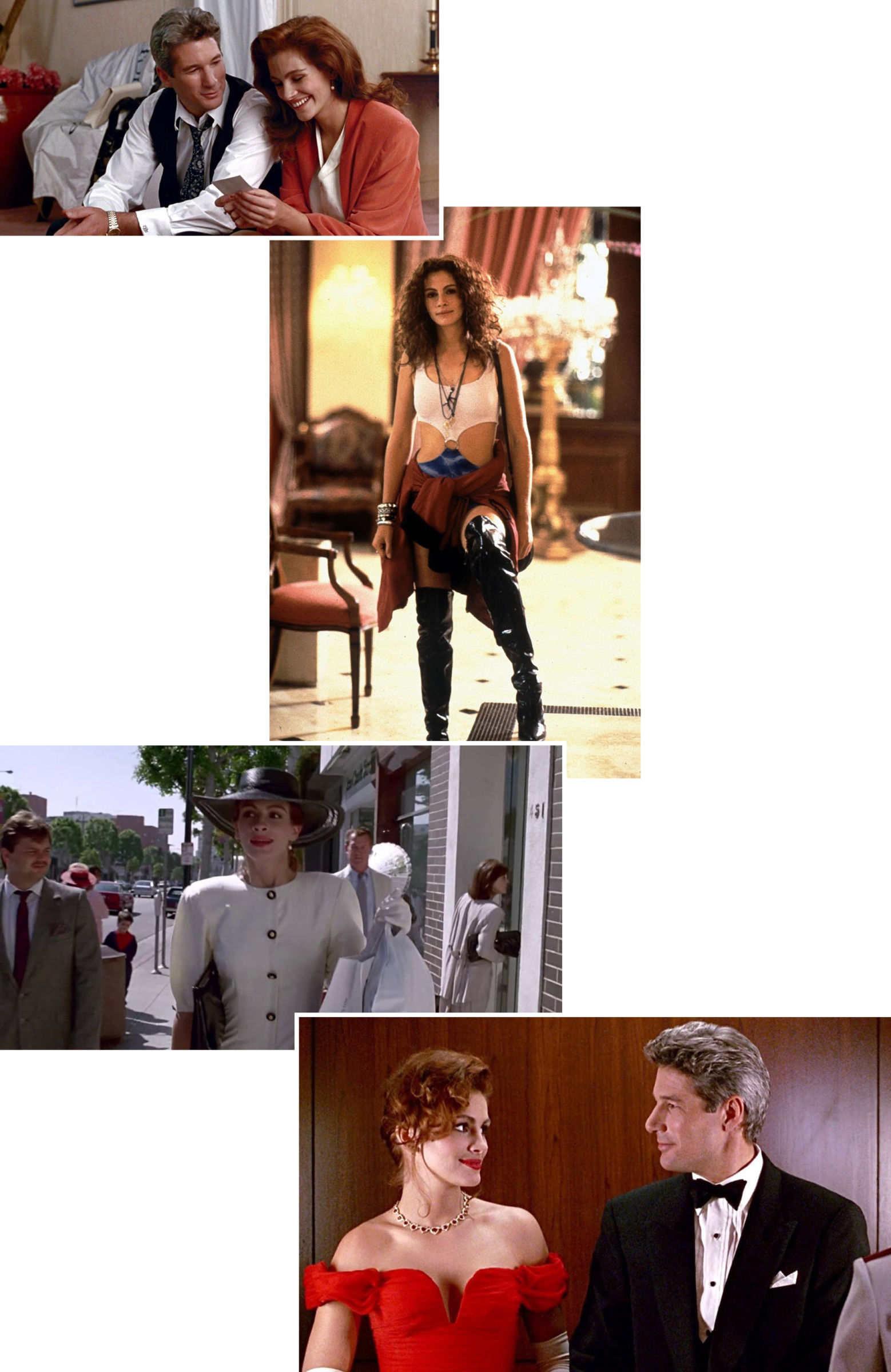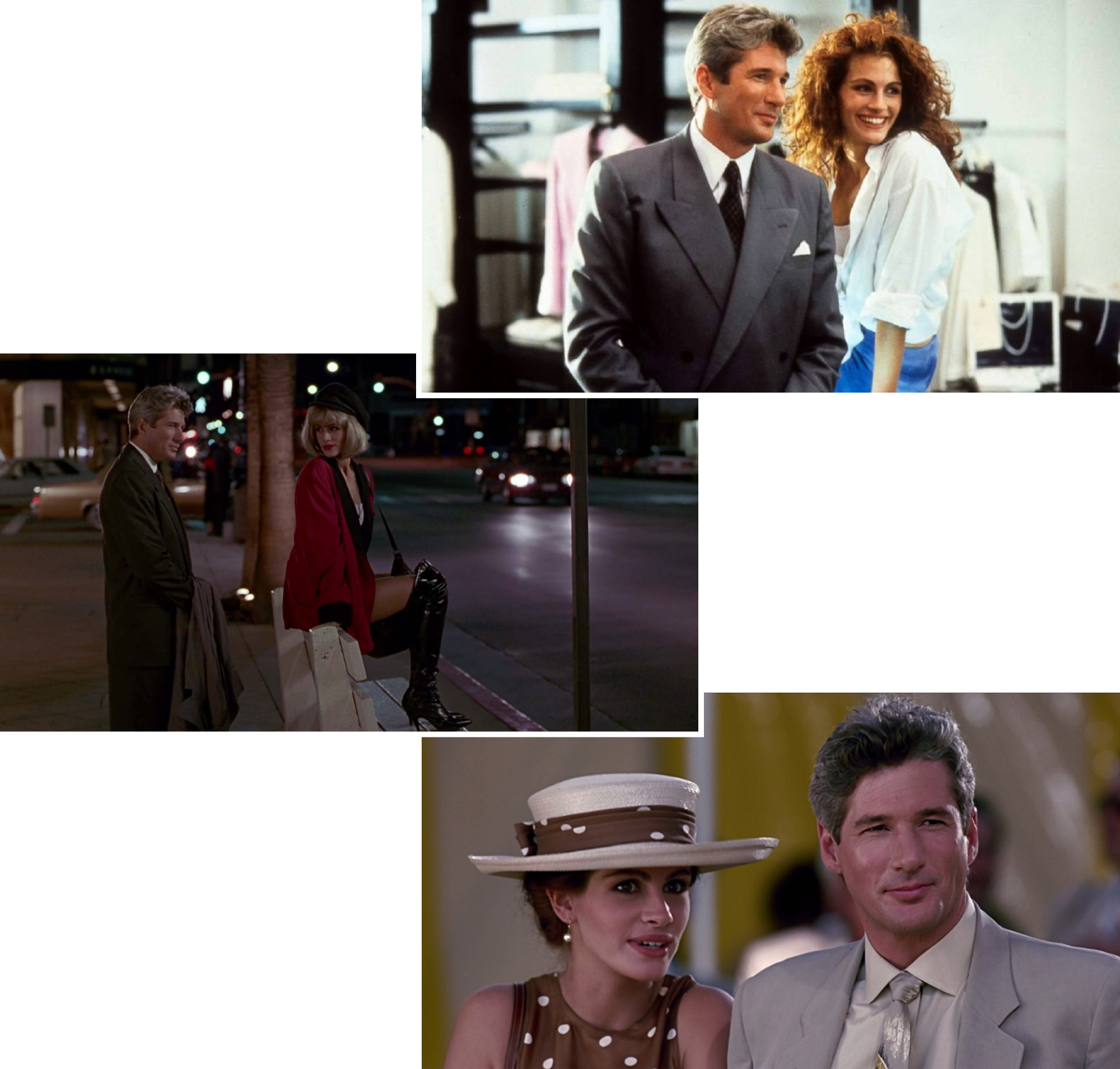 17) ANNIE HALL
When Annie Hall came out in a men's button down shirt and tie, a black hat, very loose khakis, and a Ralph Lauren tuxedo vest, the fashion world quickly went mad. The movie's costume designer Ruth Morley worked with Diane Keaton to create her character's iconic look, which was based on the actress's own personal style.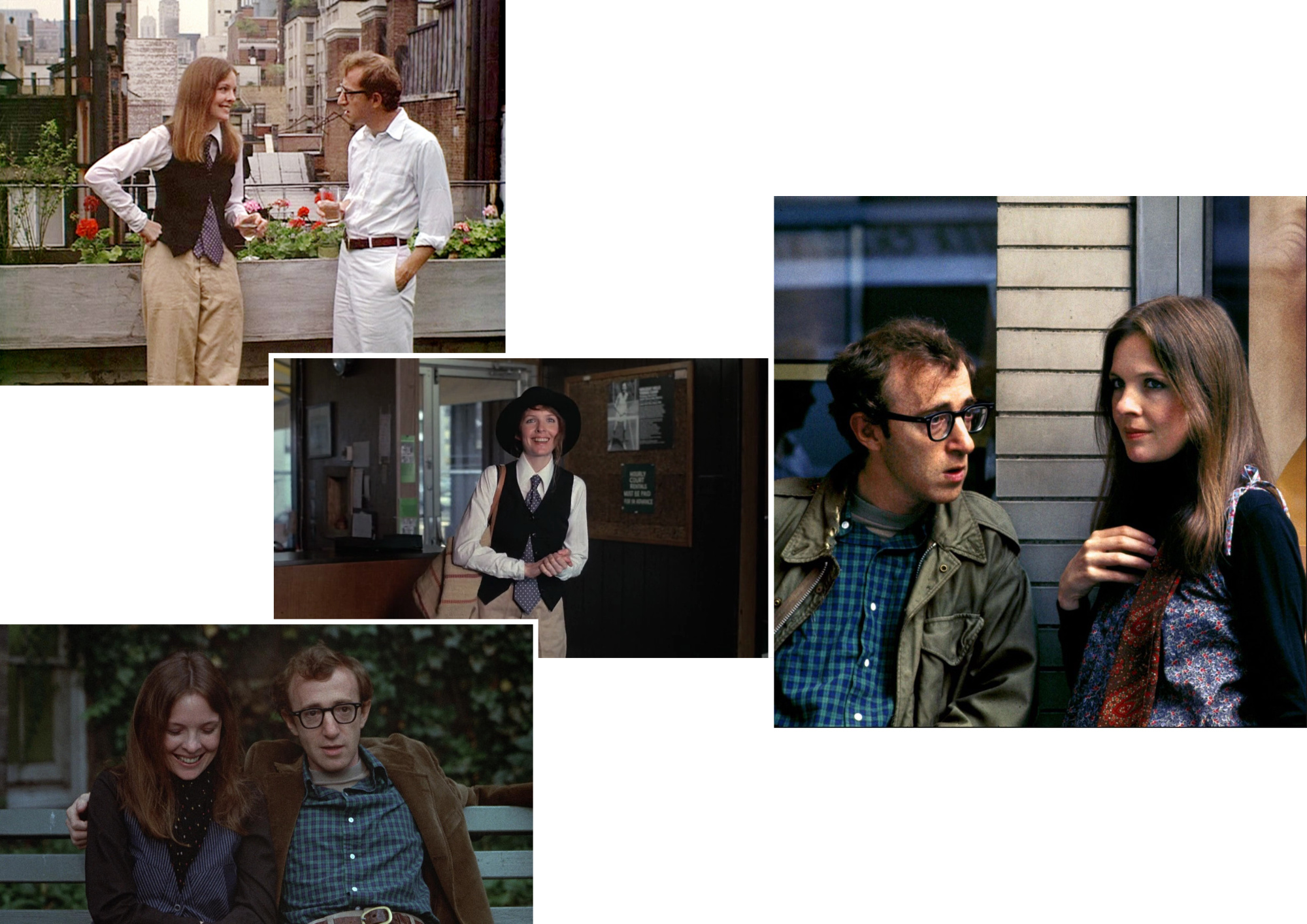 18) SHAKESPEARE IN LOVE
Sandy Powell won the Oscar for best costumes for this movie, where lavish and precious dresses followed Gwyneth Paltrow and Judy Dench for their Oscars for the movie.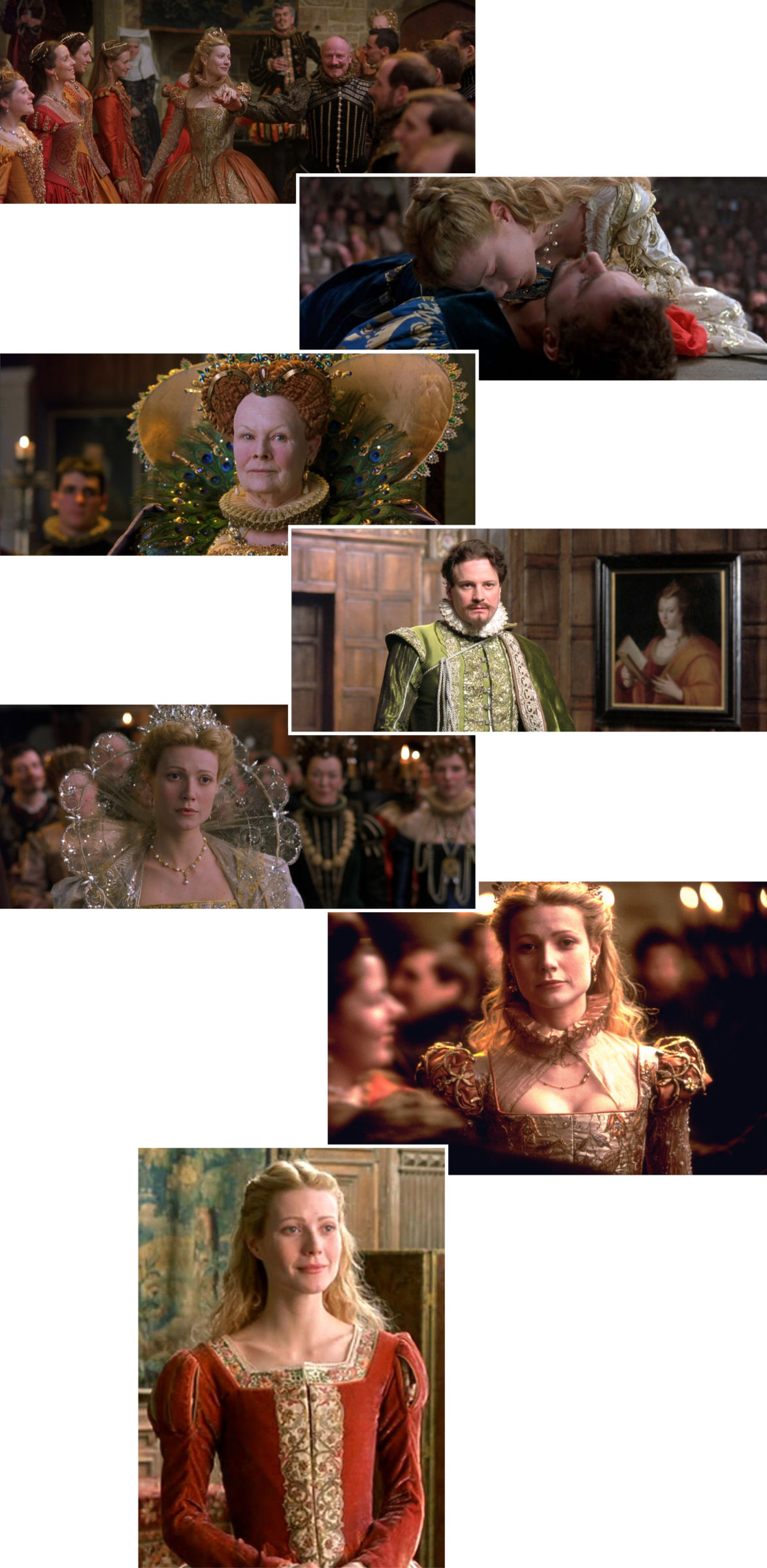 19) THE DEVIL WEARS PRADA
The movie celebrated his 10th anniversary last year and all magazine celebrated it with the rediscover of all the best and unforgettable dresses worn by Meryl Streep, Anne Hathaway and Emily Blunt. What a movie!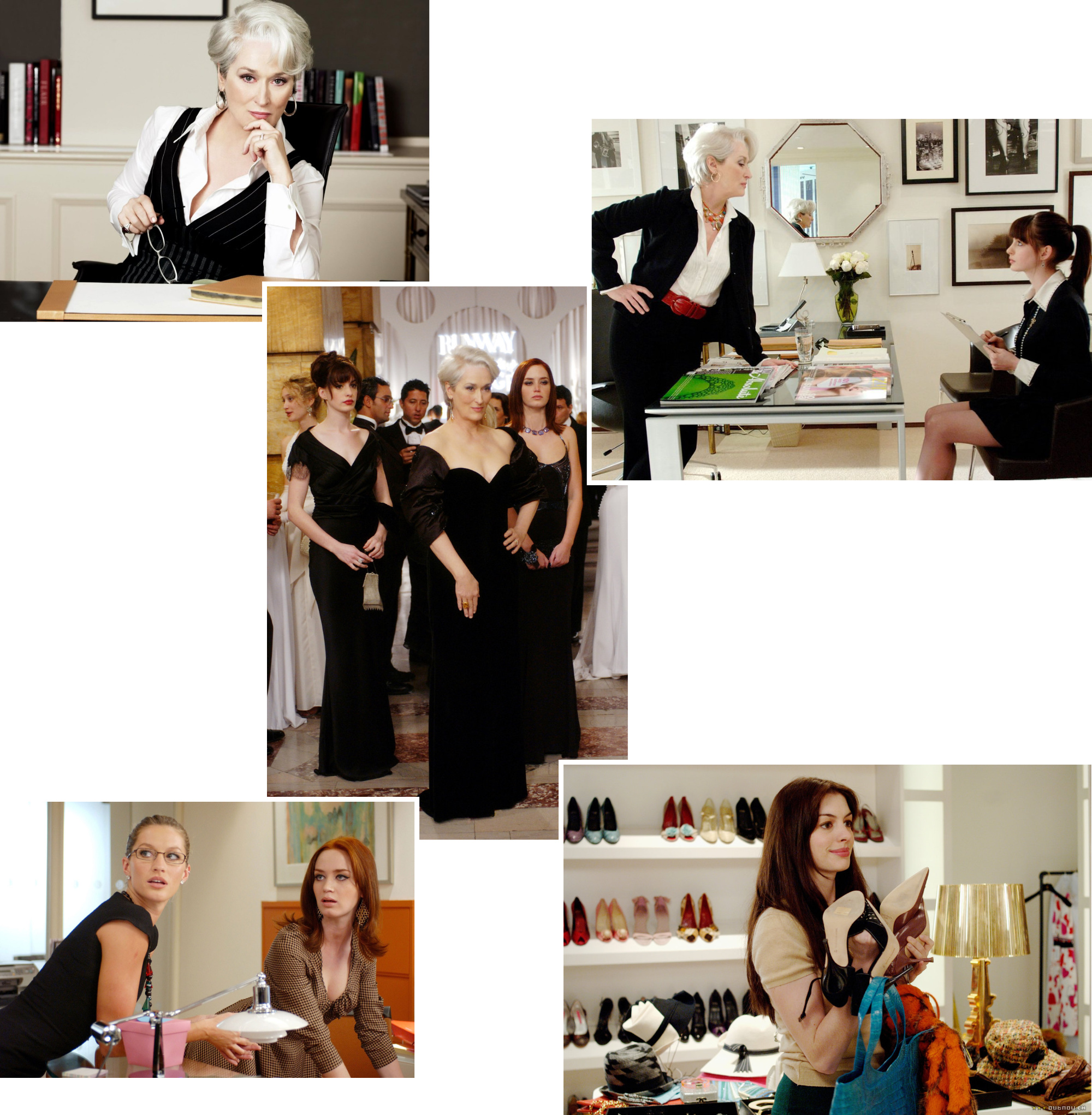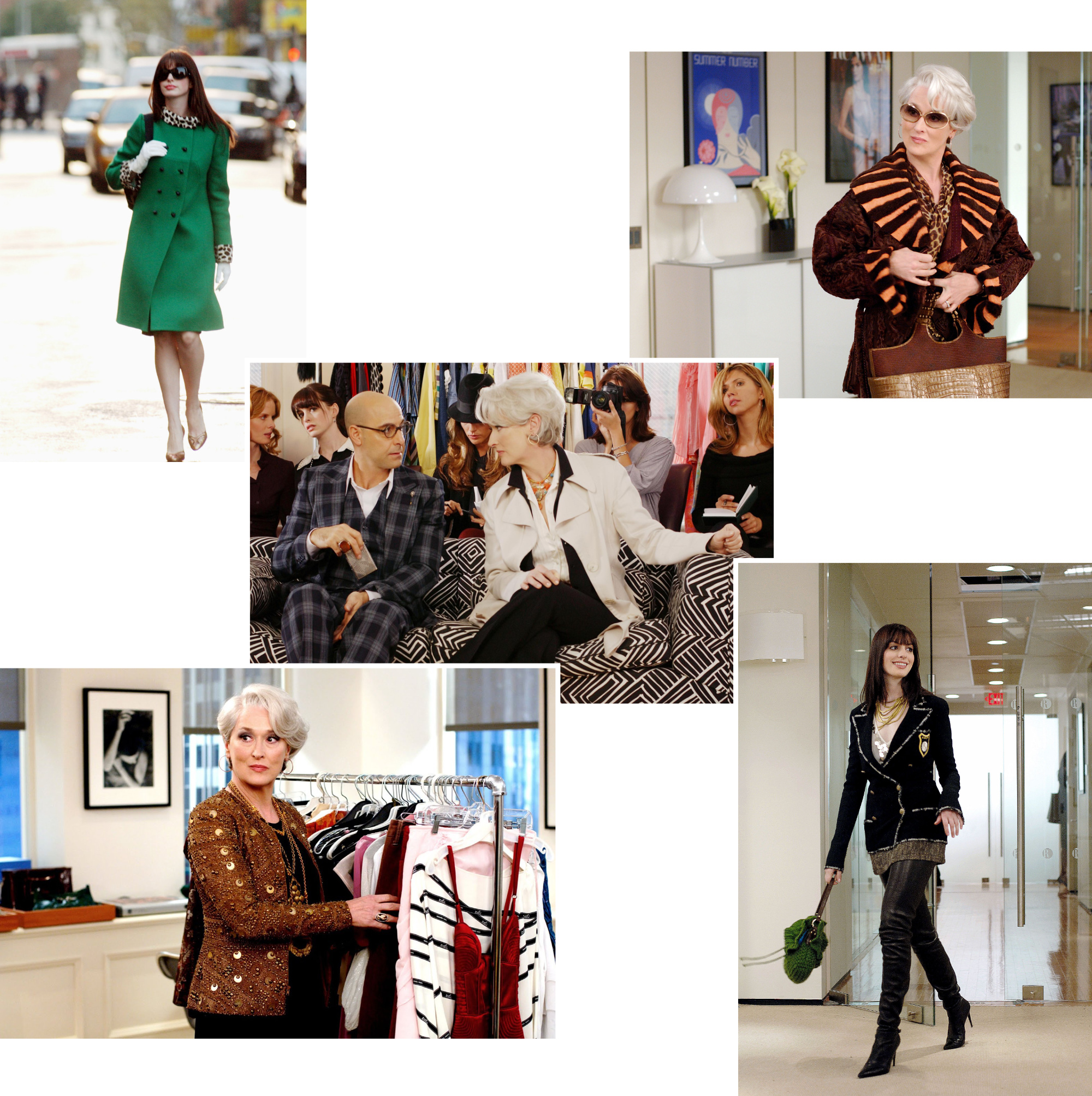 20) ANNA KARENINA
Jacqueline Durran has worked with Joe Wright several times in the past and with considerable success, Oscar nominated for her costume design on Pride and Prejudice and Atonement. For Anna Karenina, Wright wanted Durran to concentrate on silhouette rather than surface detail : "As the Russian aristocrats were obsessed with French culture in the 19th century, we came up with the idea of tweaking it a bit and using the heyday of couture from the 1950s to emphasise Anna's modern streak. That really helped Keira understand Anna" said to "The Guardian".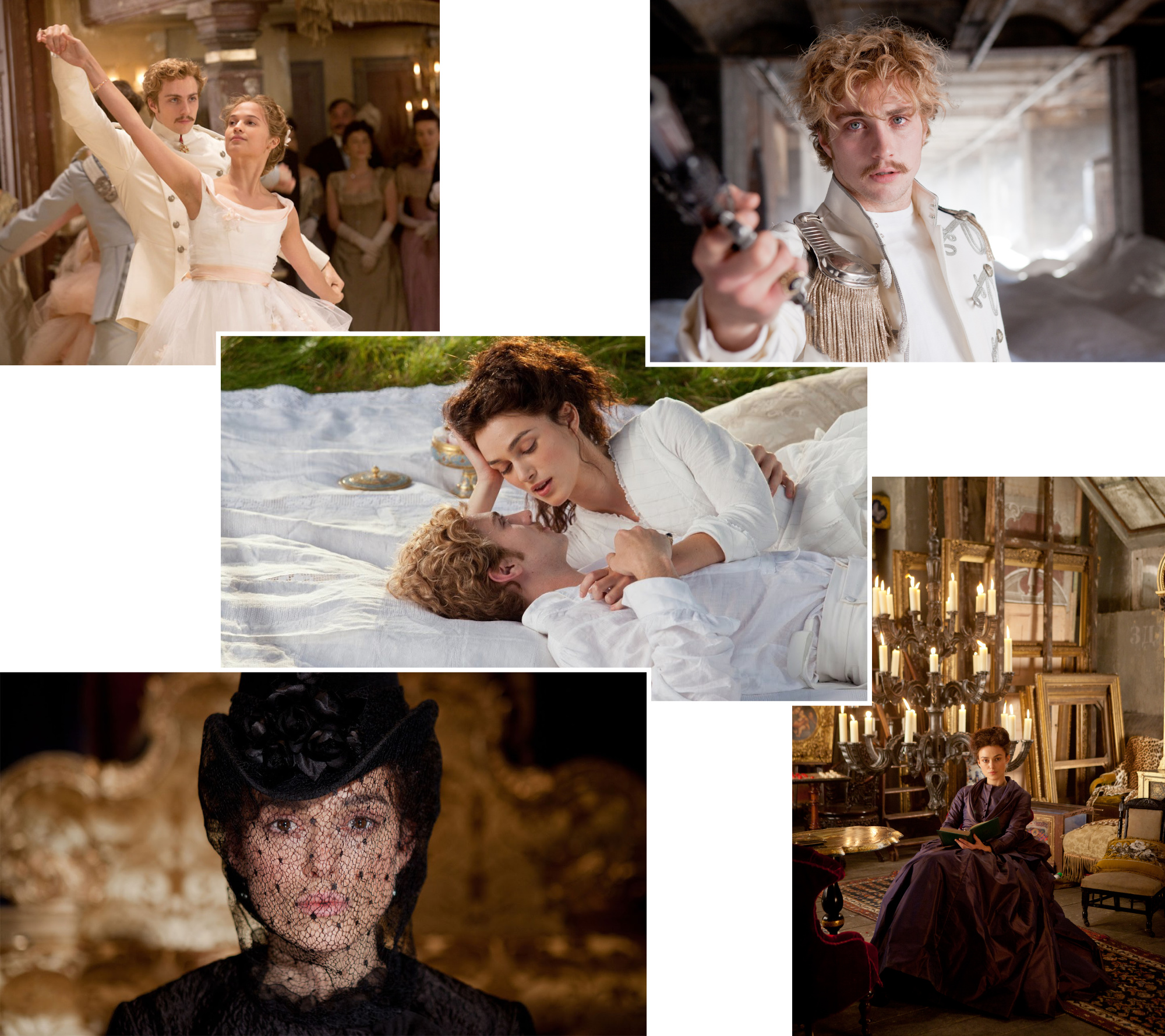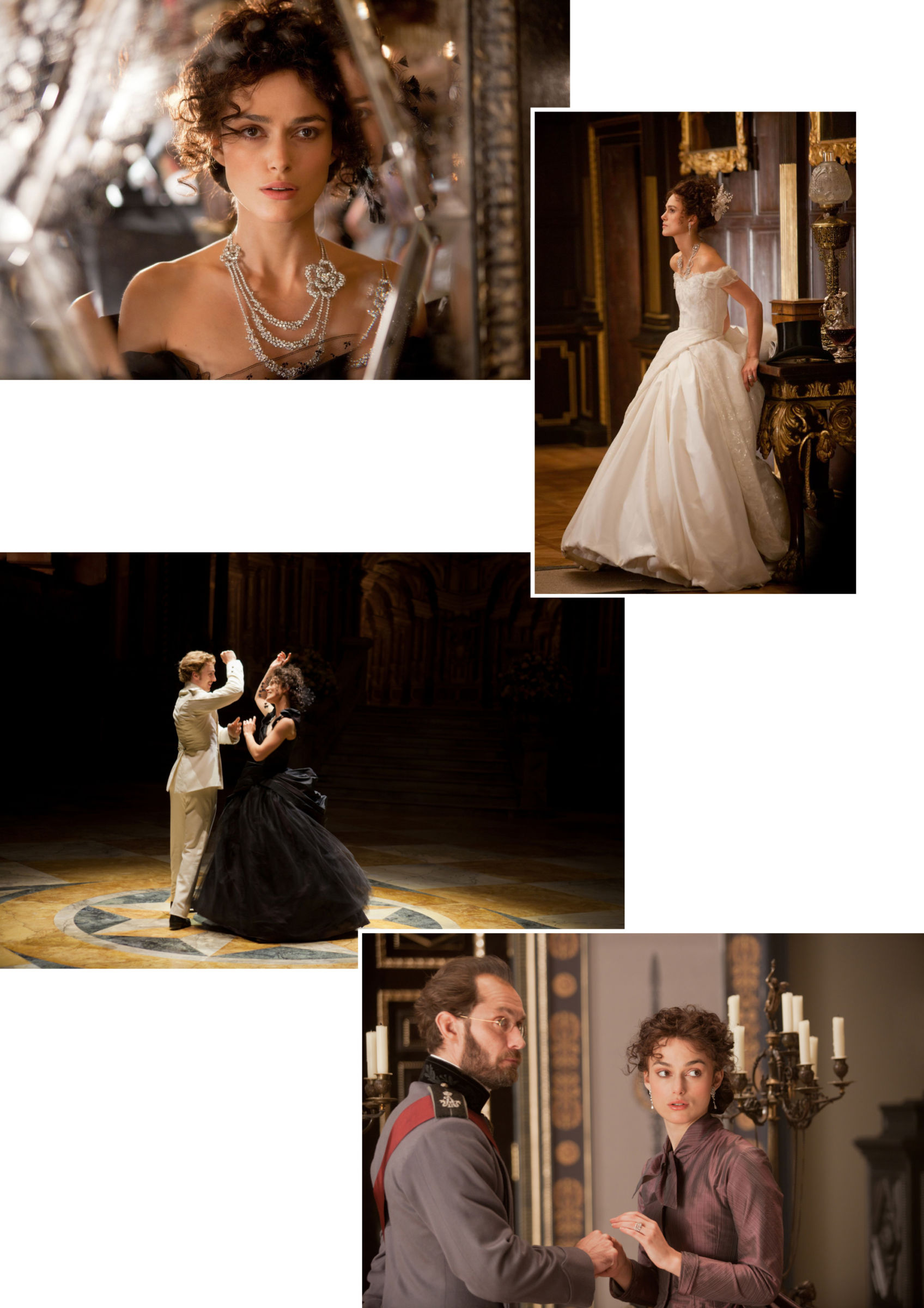 21) MOULIN ROUGE
Baz Luhrmann's movie are famous for the perfect costume design and Moulin Rouge, with diamonds and color red as protagonists is a pleasure for the eyes.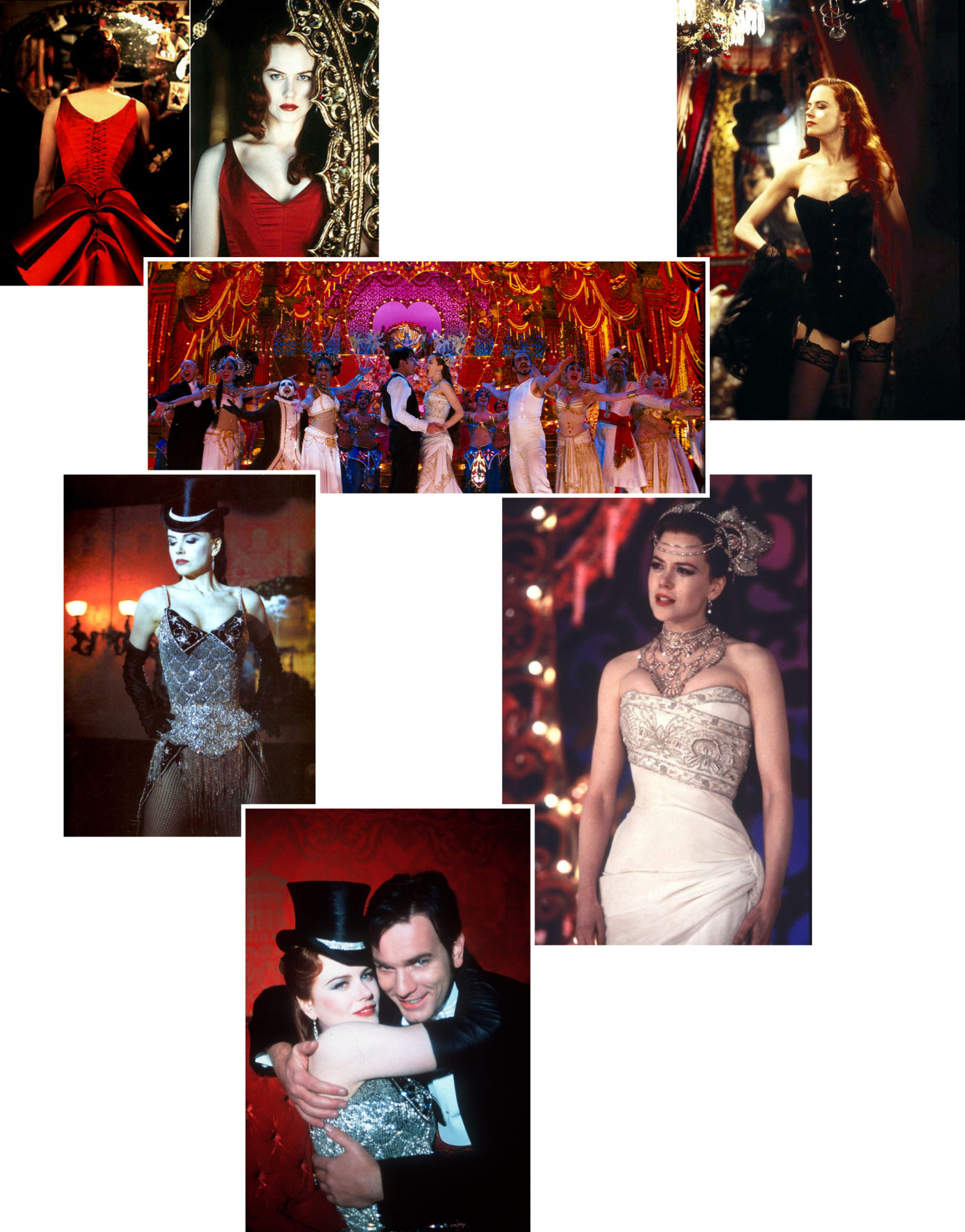 22) MEAN GIRLS
Mean Girls taught us about high school, "fetch" and, as the title suggests, females with cruel streaks, but it also had plenty of fashion advice to offer. Has there ever been a more authoritative style mantra than Karen (Amanda Seyfried) proclaiming, "On Wednesdays, we wear pink," to Lindsay Lohan's Cady Heron? Besides that treasure, we learn that poor Gretchen (Lacey Chabert) can't wear hoop earrings because of Regina's (Rachel McAdams) rule, and that Cady's 1980s vintage skirt is "the ugliest effing skirt" that Regina has ever seen.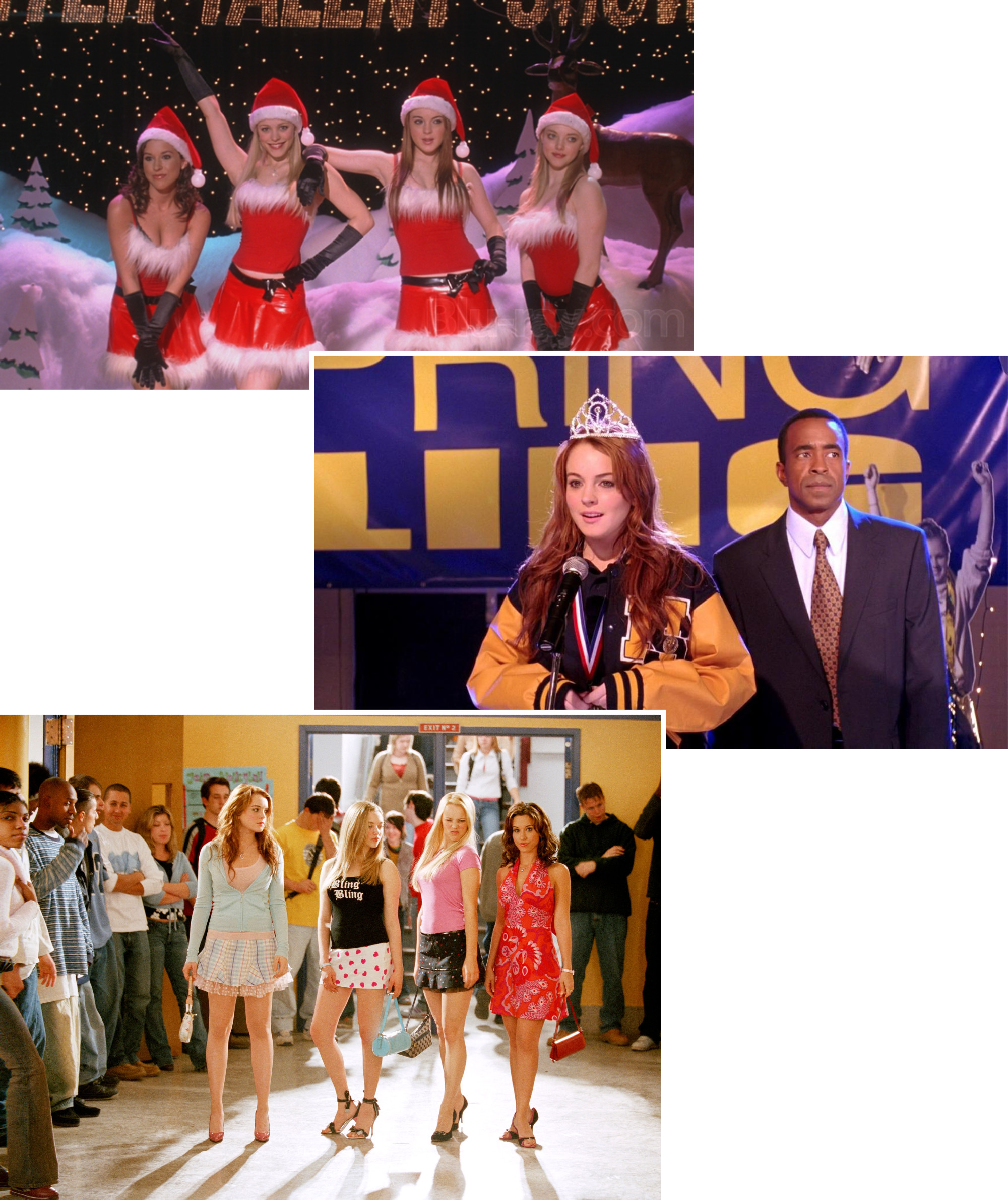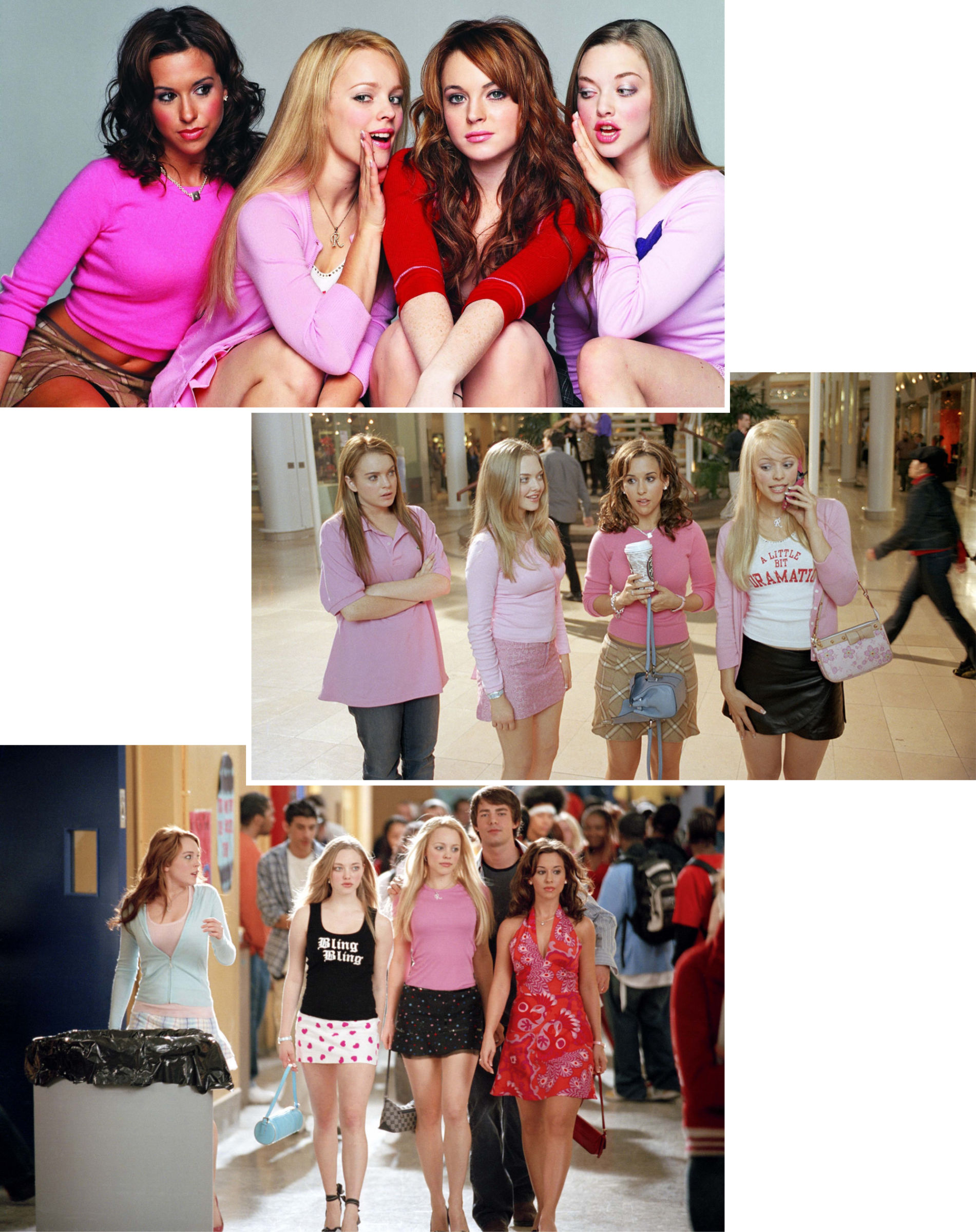 23) HOW TO MARRY A MILLIONAIRE
Lauren Bacall, Betty Grable and Marylin Monroe, these three names alone would be sufficient to understand why you find this movie in the list, plus the work of costume designer William Travilla and it's a given.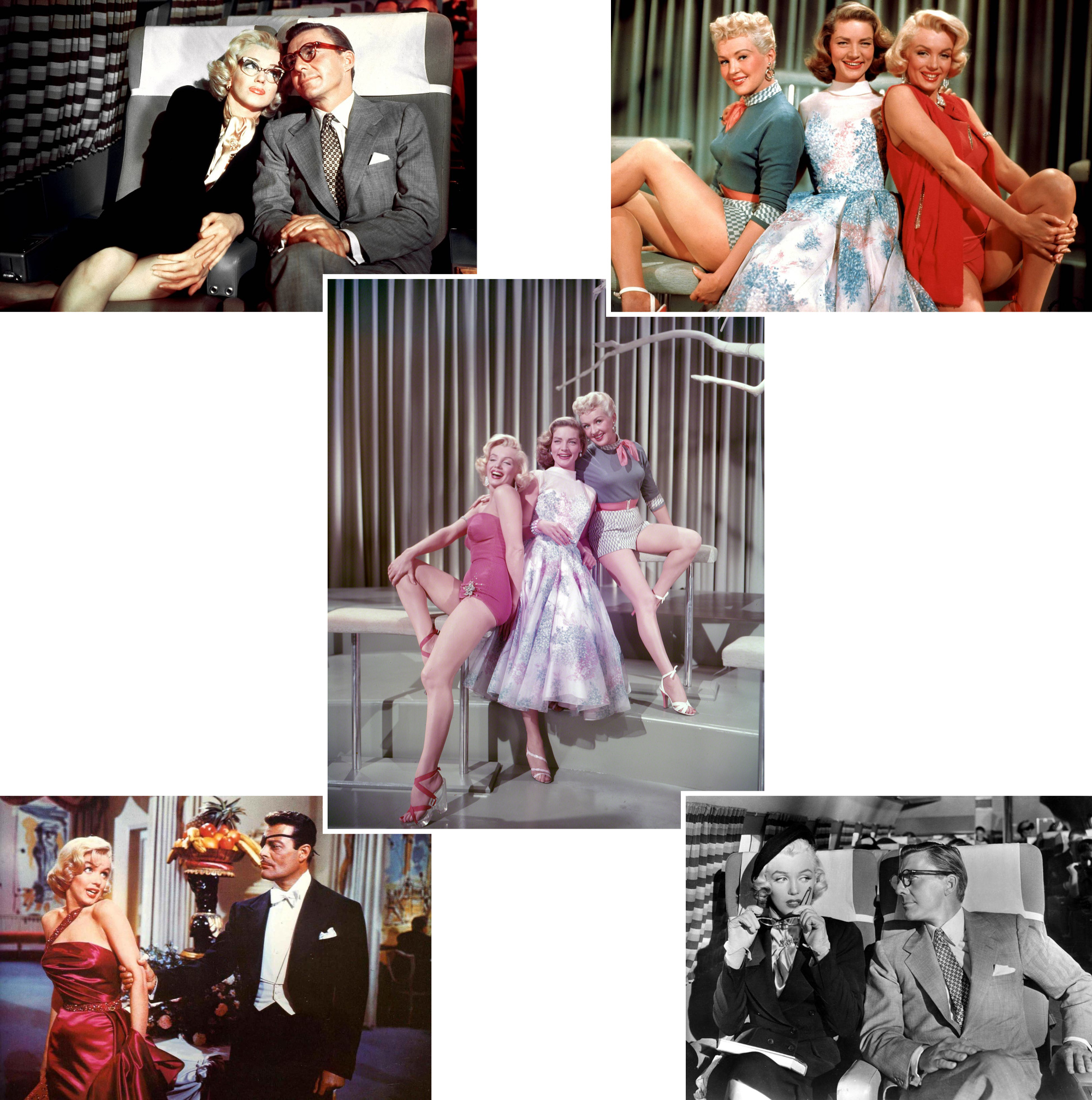 24) THE INTERN
It might not be the most stylish movie ever, but since it is all about fashion and e-commerce (quite trendy isn't it?) it had to be mentioned. Anne Hathaway is always perfect in her ready to go to work outfits, but to steal the scenes here is Robert De Niro's always-on-point suit that has something to teach to younger generation men something about dress code.
25) THE DUCHESS
 Georgiana Cavendish, Duchess of Devonshire was the British fashion icon of the 18th century; Her fashion style, extravagant wigs and lifestyle were the objects of Saul Dibb's 2008 film, The Duchess, masterfully played by Keira Knightley. The perfectly recreated costumes allowed costume designer Micheal O'connor to win the Academy Award for Best Costume Design.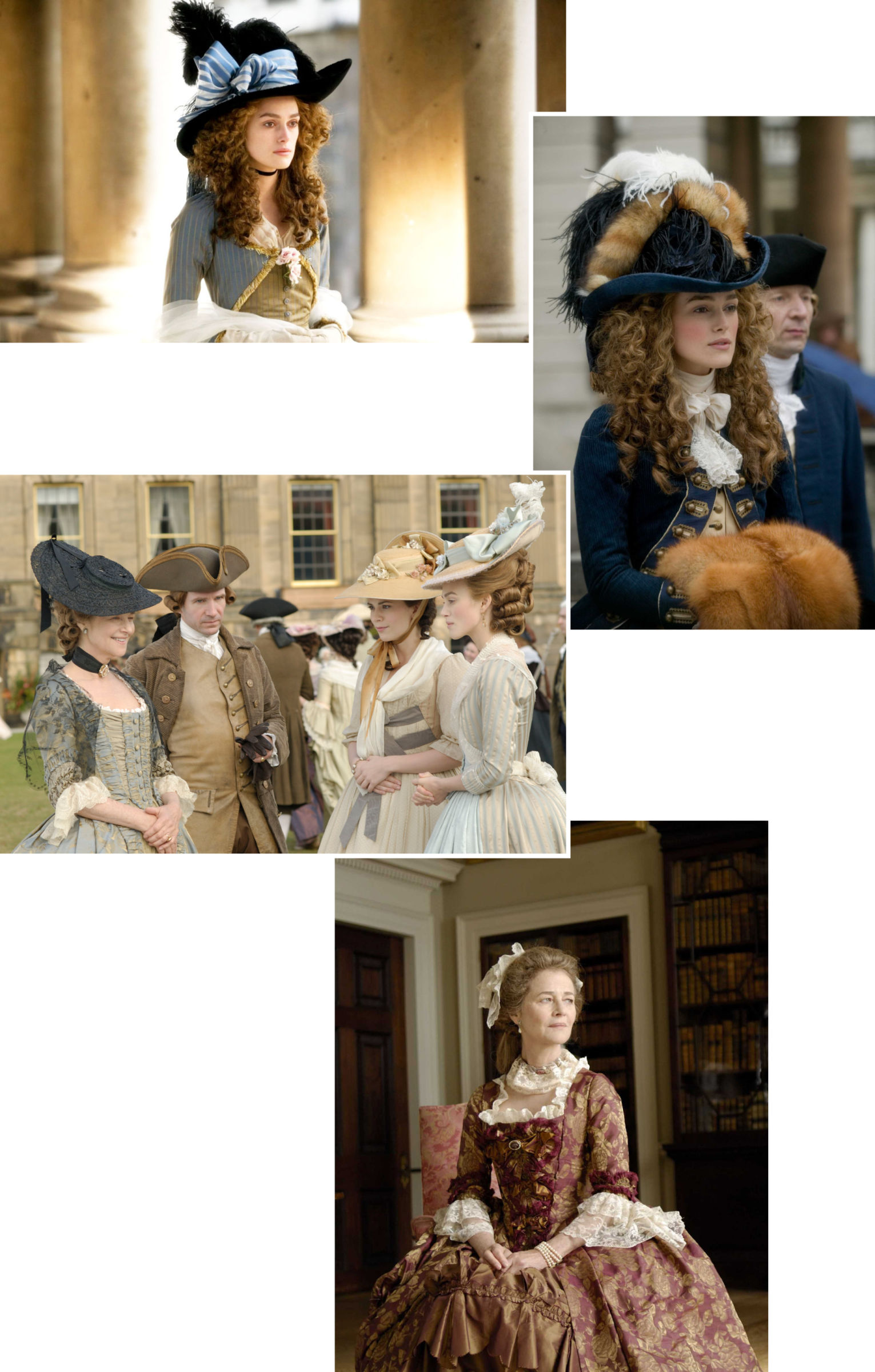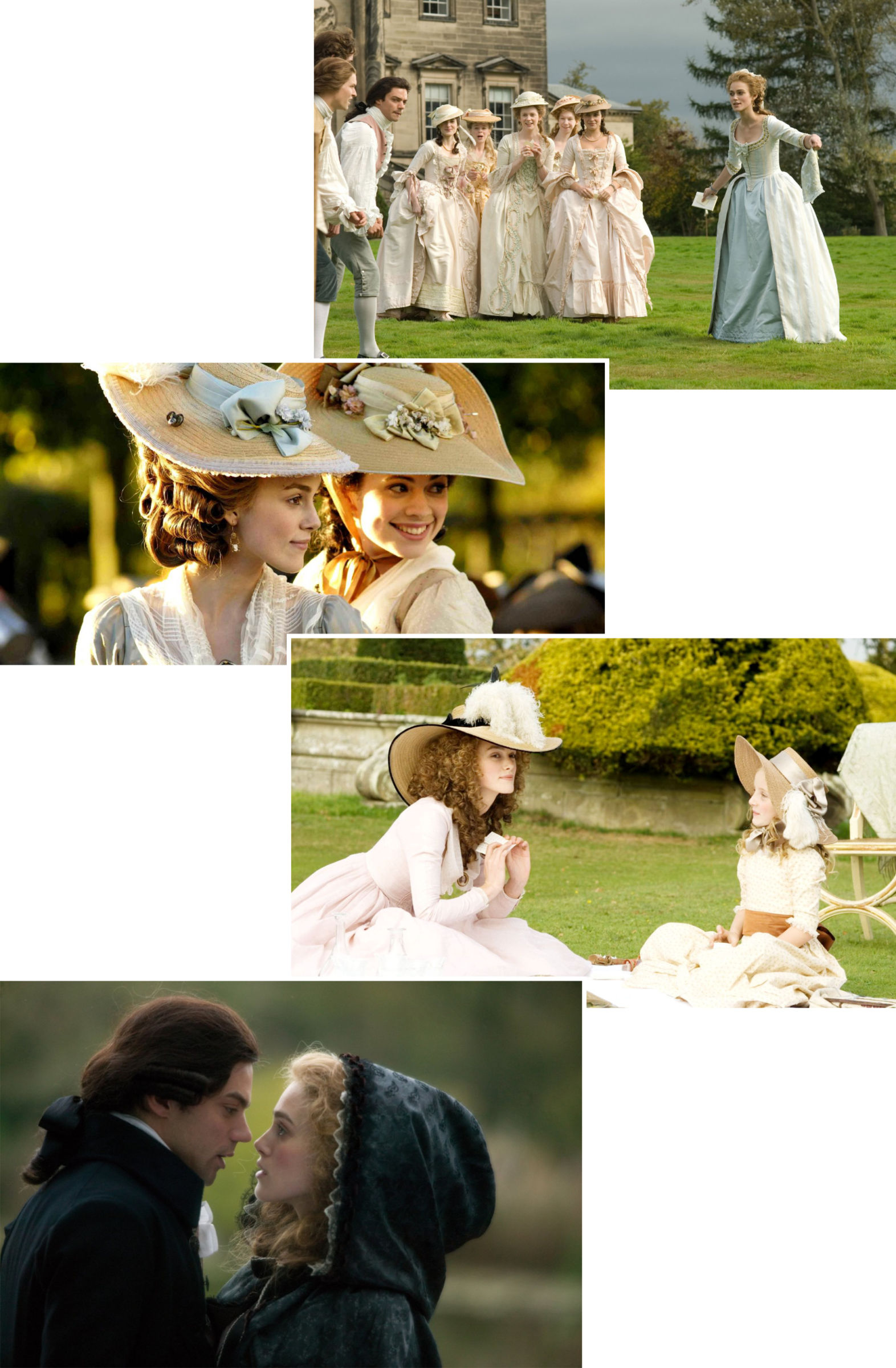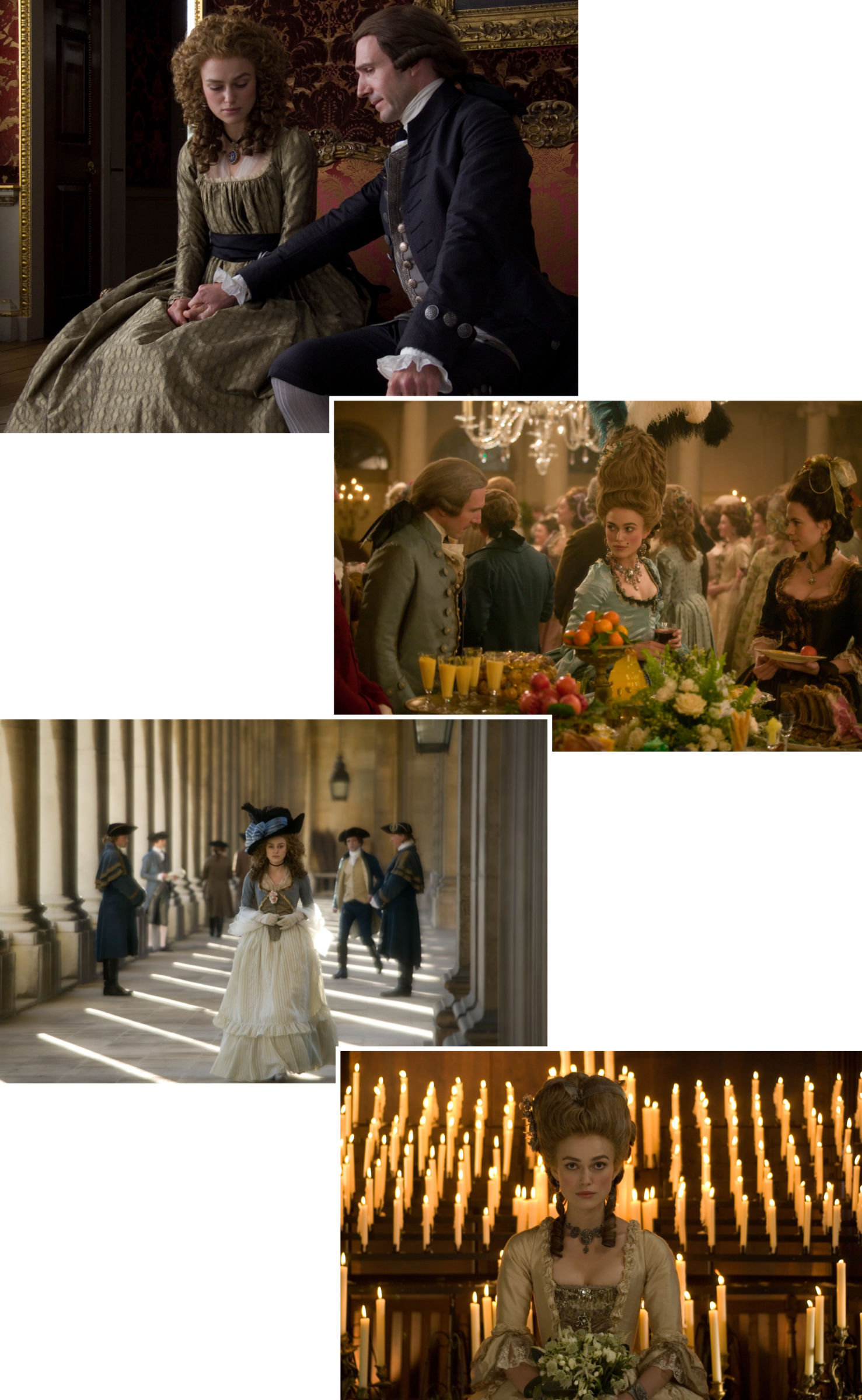 26) THE DANISH GIRL
From close-fitting suits of stiff, thick wools to a theatrical gown made of rich, draping fabrics, and all in between, costume designer Paco Delgado accompanied Einar/Lili (Eddie Redmayne) through his journey. The designer not only represented the souls of the characters, but also the early 1920s Denmark fashion style, a Country that was shifting from the Edwardian rigidity to a looser and freer designs.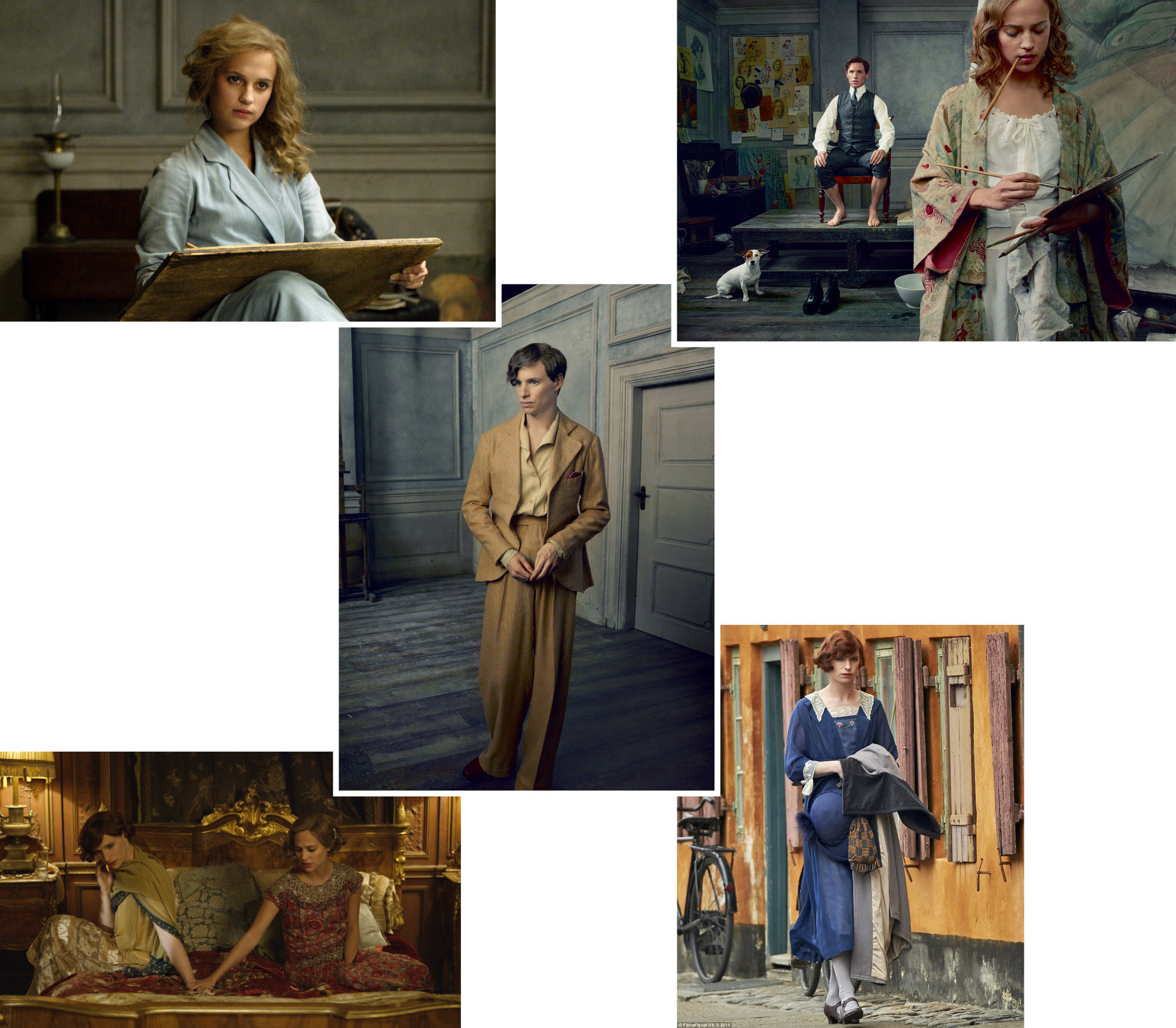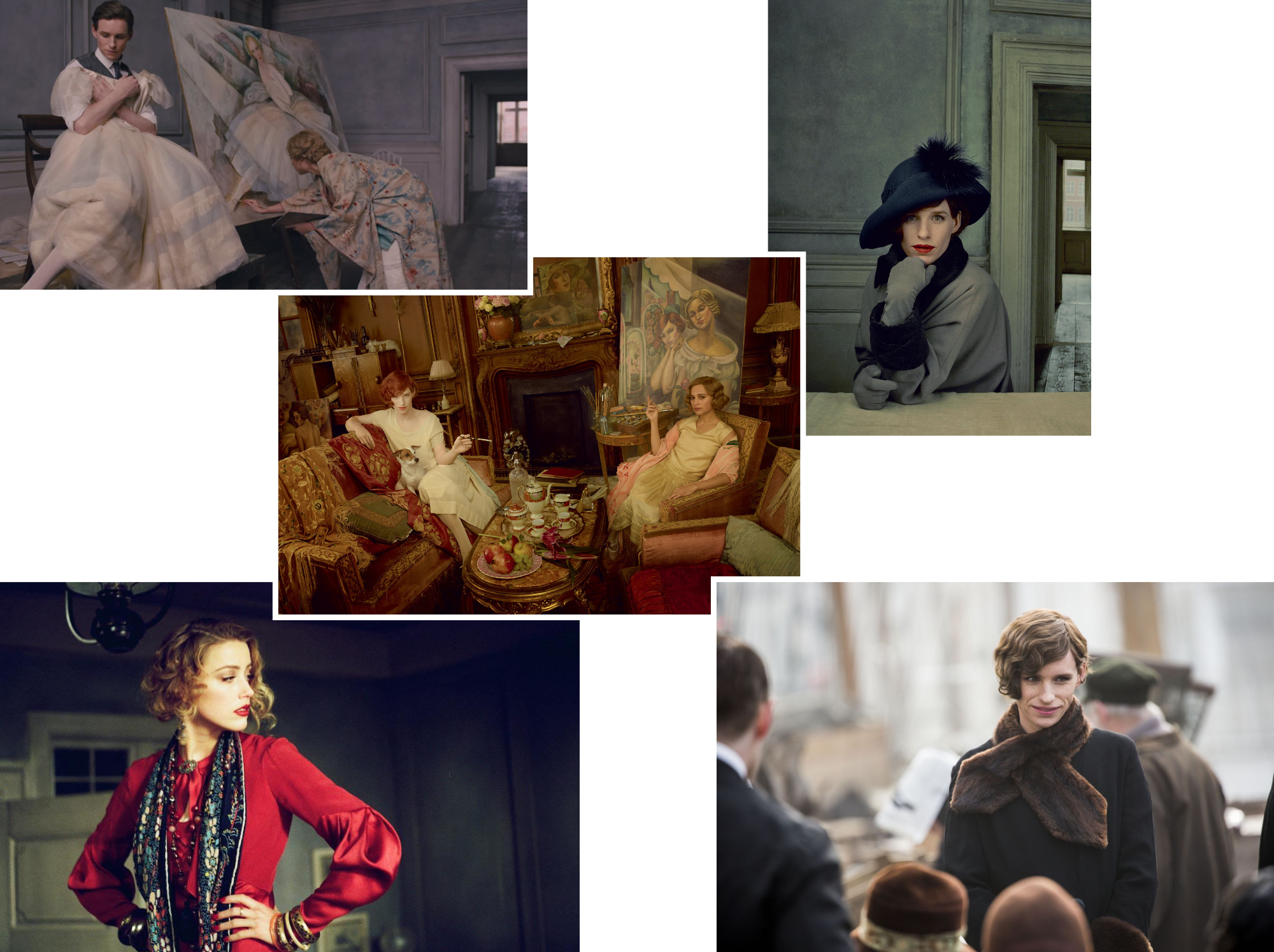 27) MY FAIR LADY
It's not a coincidence if this is the 3r film of the list played by Audrey Hepburn (she'd sure deserve a list on her own). Costume designer Cecil Beaton won his second Oscar and he's the creator of probably the most famous garment ever made for a motion picture: the Ascot dress and hat, which was sold to auction in 2011 for for an incredible $3.7 million.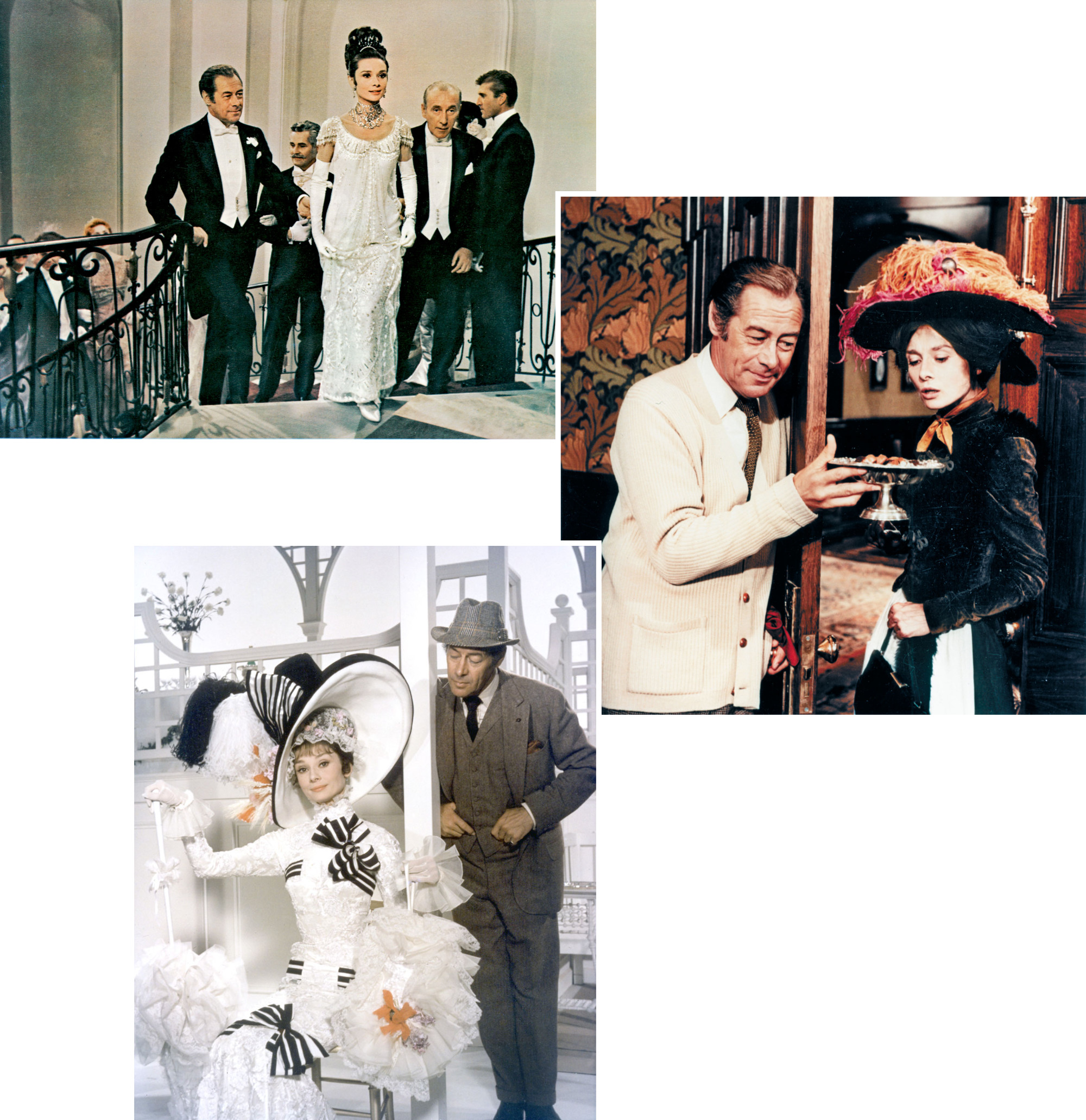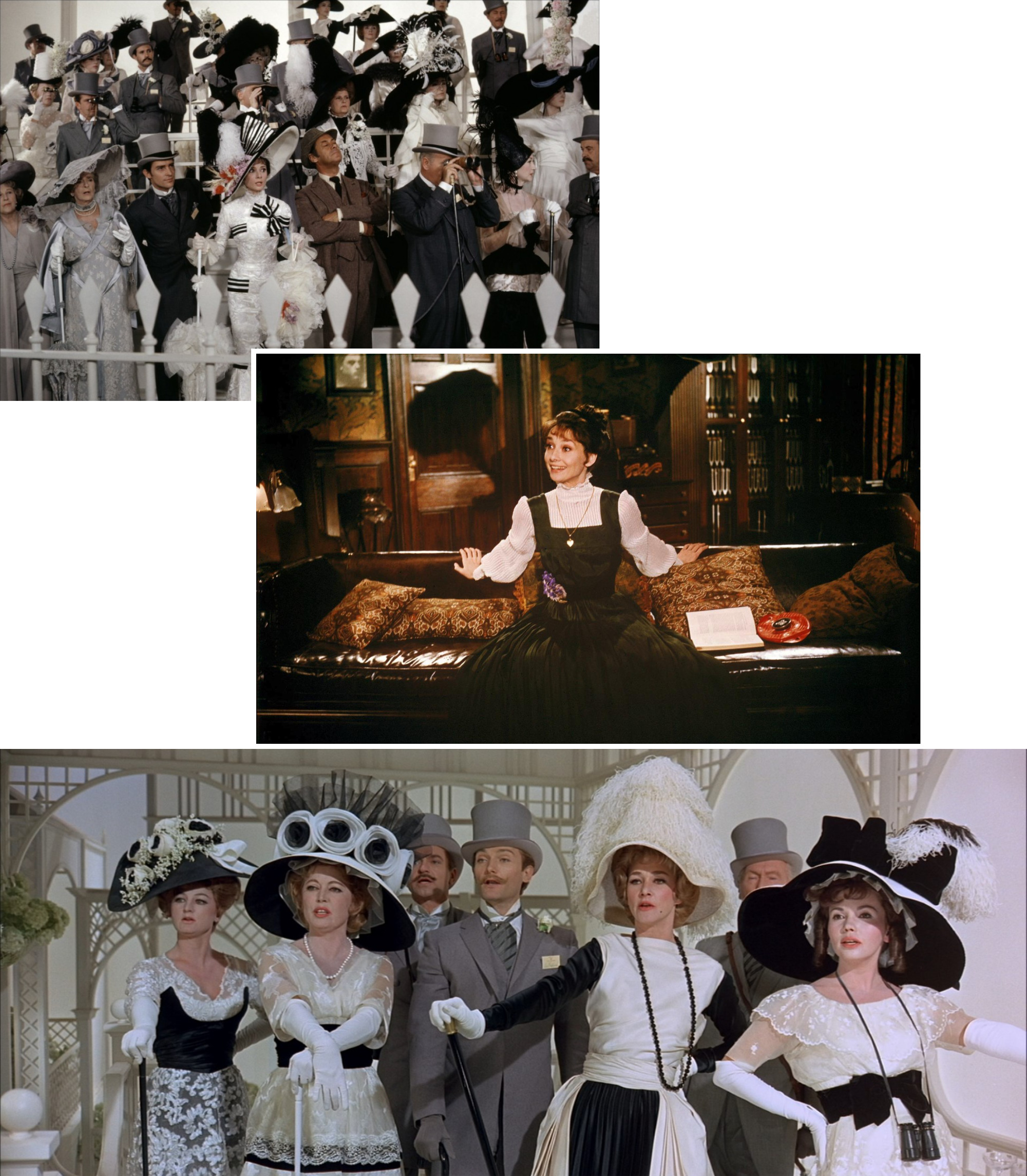 28) HOW TO LOSE A GUY IN 10 DAYS
Costume designer Karen Patch designed the timeless yellow satin dress specifically to show off the amazing Harry Winston 84-carat diamond necklace around Kate Hudson's neck. As per the other outfits she mostly went for designer clothing. "I wanted to use various designers to make it more real, as opposed to me designing them."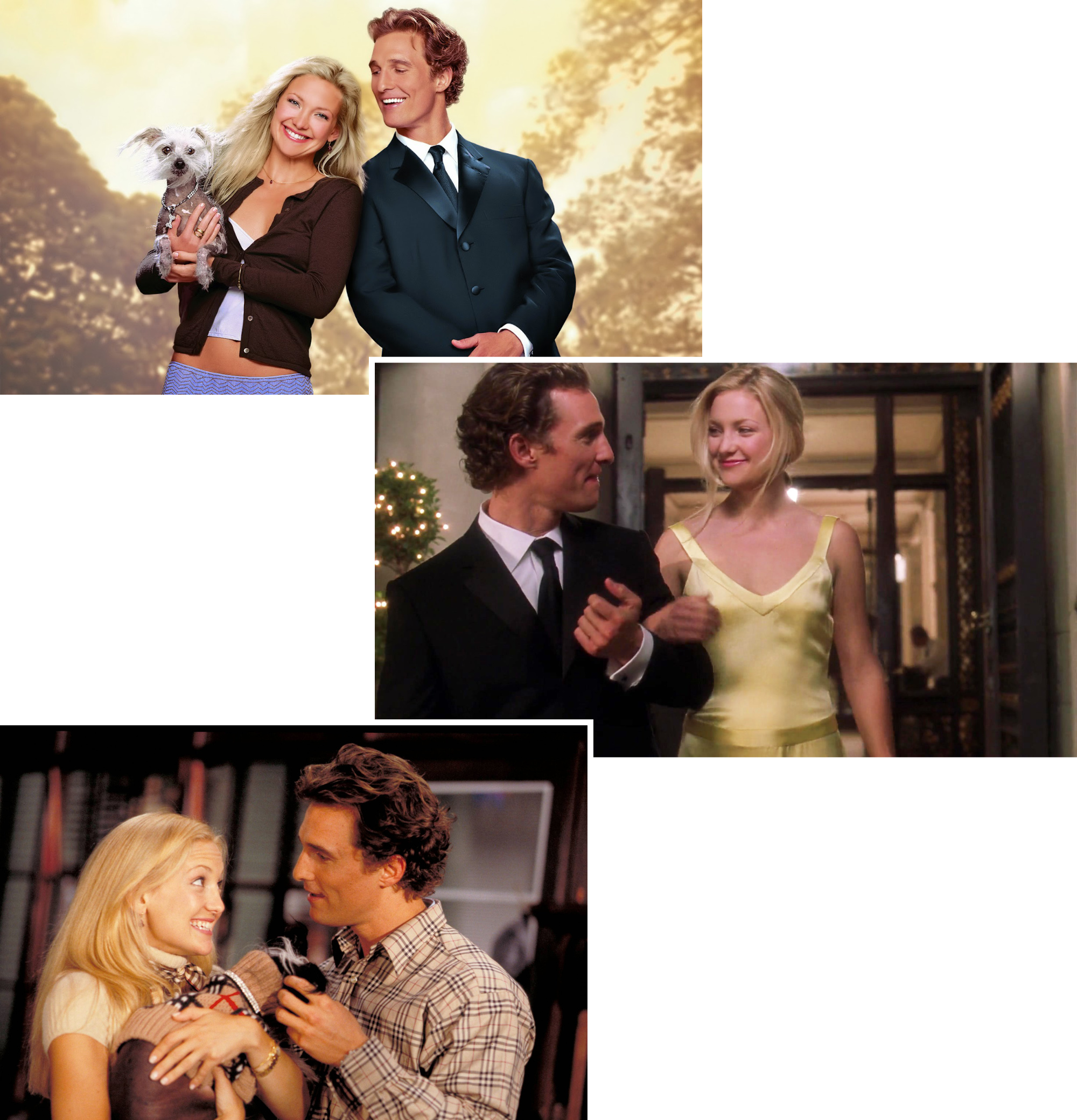 29) NOCTURNAL ANIMALS
"I don't work with Tom Ford the fashion designer," says costume designer Arianne Phillips (also designer for Ford's first picture, "A Single Man") "I work with Tom Ford the movie director." And Tom Ford's items are nowhere to be found in Susan's (Amy Adams) wardrobe, the designer asked himself for this to be the case. But always according to Phillips, he did made his atelier available to her while creating the outfits for Adams. The designs, styles and colors are perfectly merged with the script, and if you pay attention they tell you more than you might think.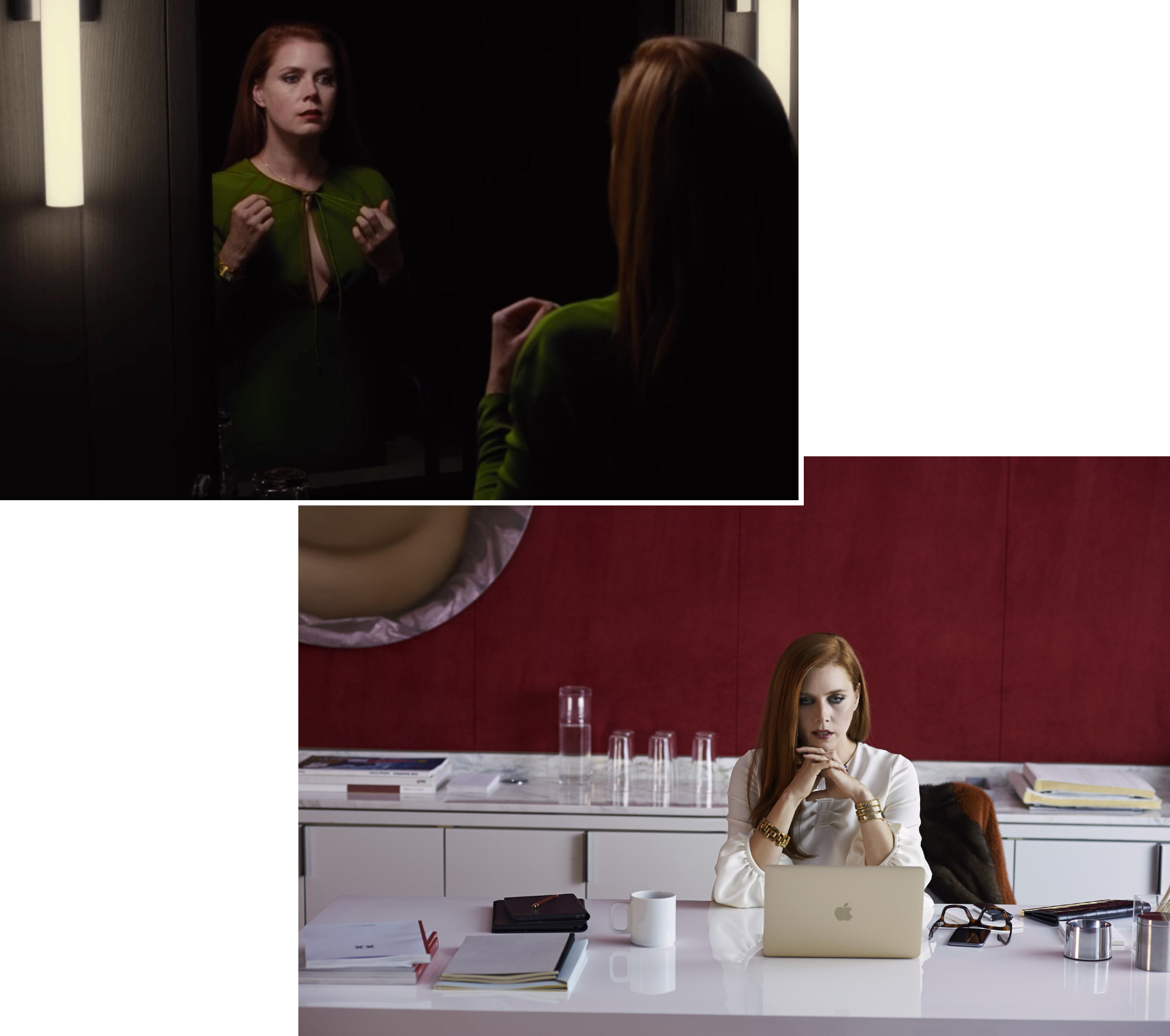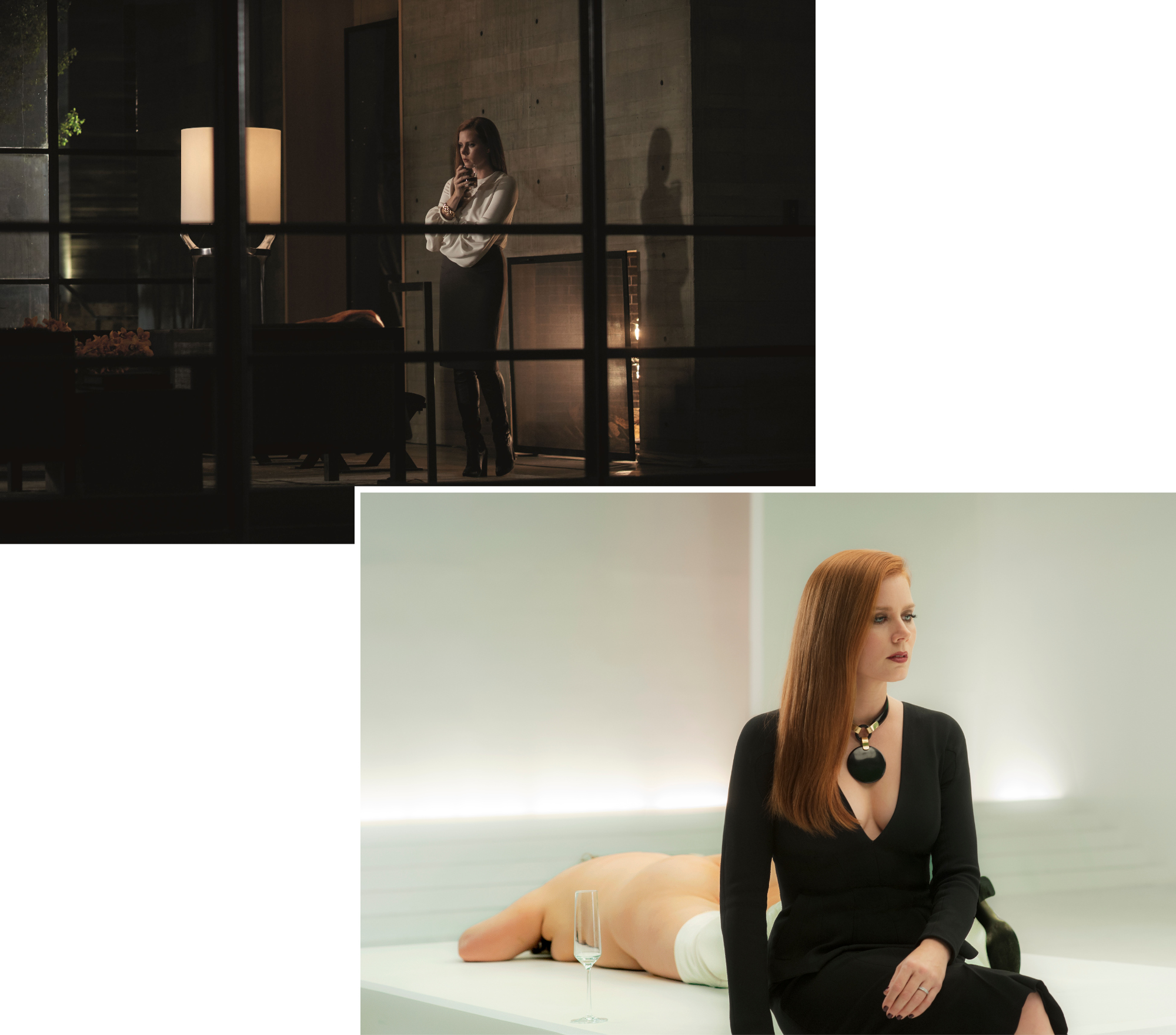 30) LA LA LAND
Costume designer Mary Zophres did a perfect job in confusing us, the retro realistic outfits brought us back to the Hollywood Golden Age (along with every other aspects of the film), it was only the cellphones and hybrid cars that kicked us back to present times.
"I wanted women in the audience to be wooed by Ryan, and the men to feel romantic about Emma" said Zophres and of course everything had to be fitted to be danced in!