________
Team's Books of the Month: January

Waiting for the punch – Marc Maron
________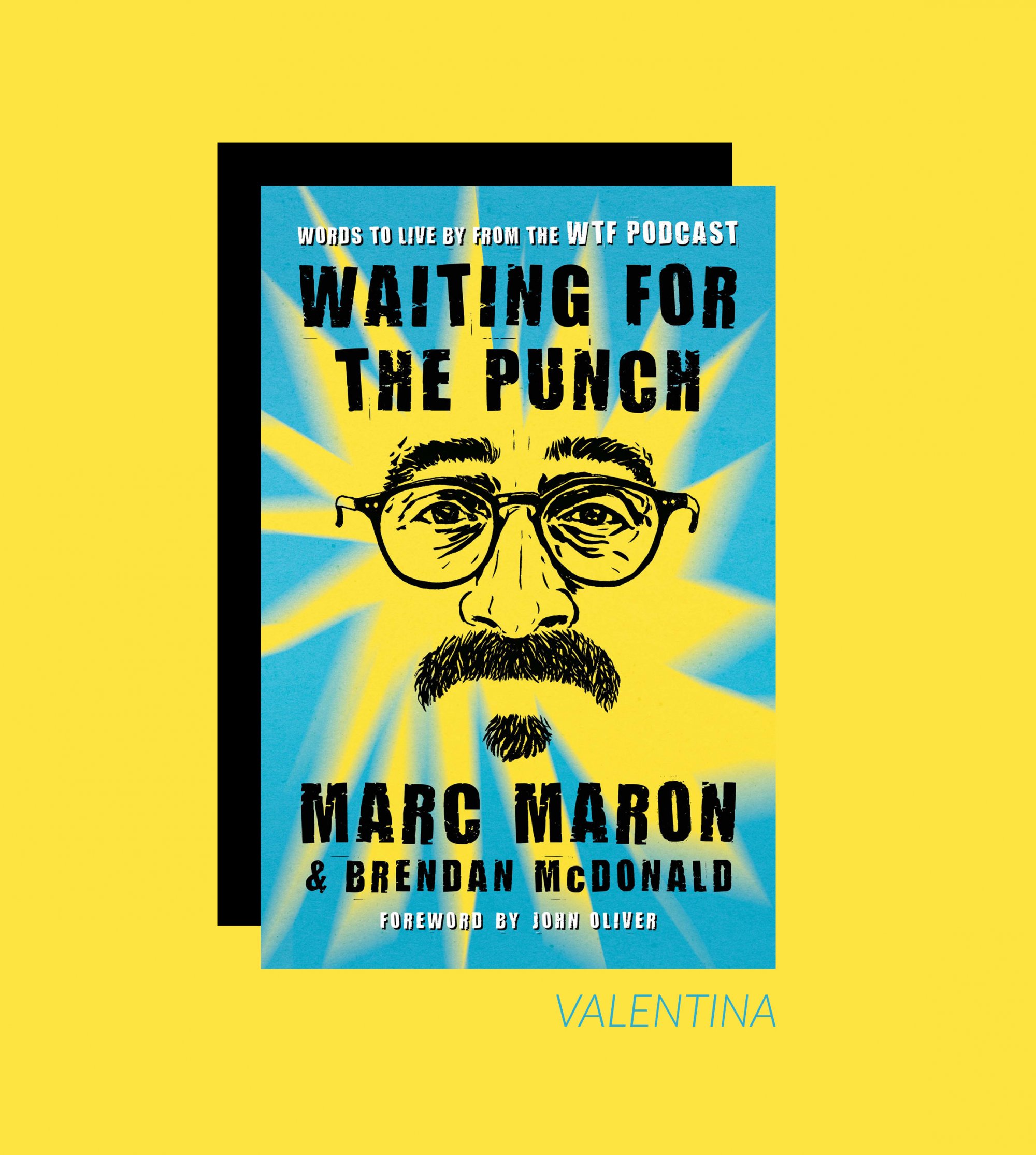 Heroes and Heroines
The heroes here are many. First of all, Marc Maron, the founder of "WTF Podcast", where he interviewed even Barack Obama. In his garage, obviously.
Why Read This Book
To be sincere, I read this book in the first place because I fell in love with Marc Maron on the TV Series "Glow" (Netflix). He is an actor, a comedian and a producer but, above all, every week over a million and a half listeners tune into WTF with Marc Maron, to hear him and a guest do something remarkable: talk. And the talks are pretty fun.
I Loved It Because…
"Waiting for the Punch" is not just a collection of these interviews, but it's something more: a running narrative of the world's most recognizable names working through the problems, doubts, joys, triumphs and failures we all experience. Each chapter covers a different topic: parenting, childhood, relationships, sexuality, success, failures and many others, the book could be a sort of everyman's guide to life. Barack Obama candidly discusses the challenges of the presidency, and the bittersweet moments of seeing your children as they grow up and move away from you. Bruce Springsteen speaks on the dual nature of desperation to both motivate and devastate. Amy Schumer recounts the pain of a parents' divorce.
This one is a very fun and heartbreaking book: for me, it is a book to savor and read slowly, and for sure it will be also one to return to, again and again.
________
Team's Books of the Month: January

Wonder – R.J. Palacio
________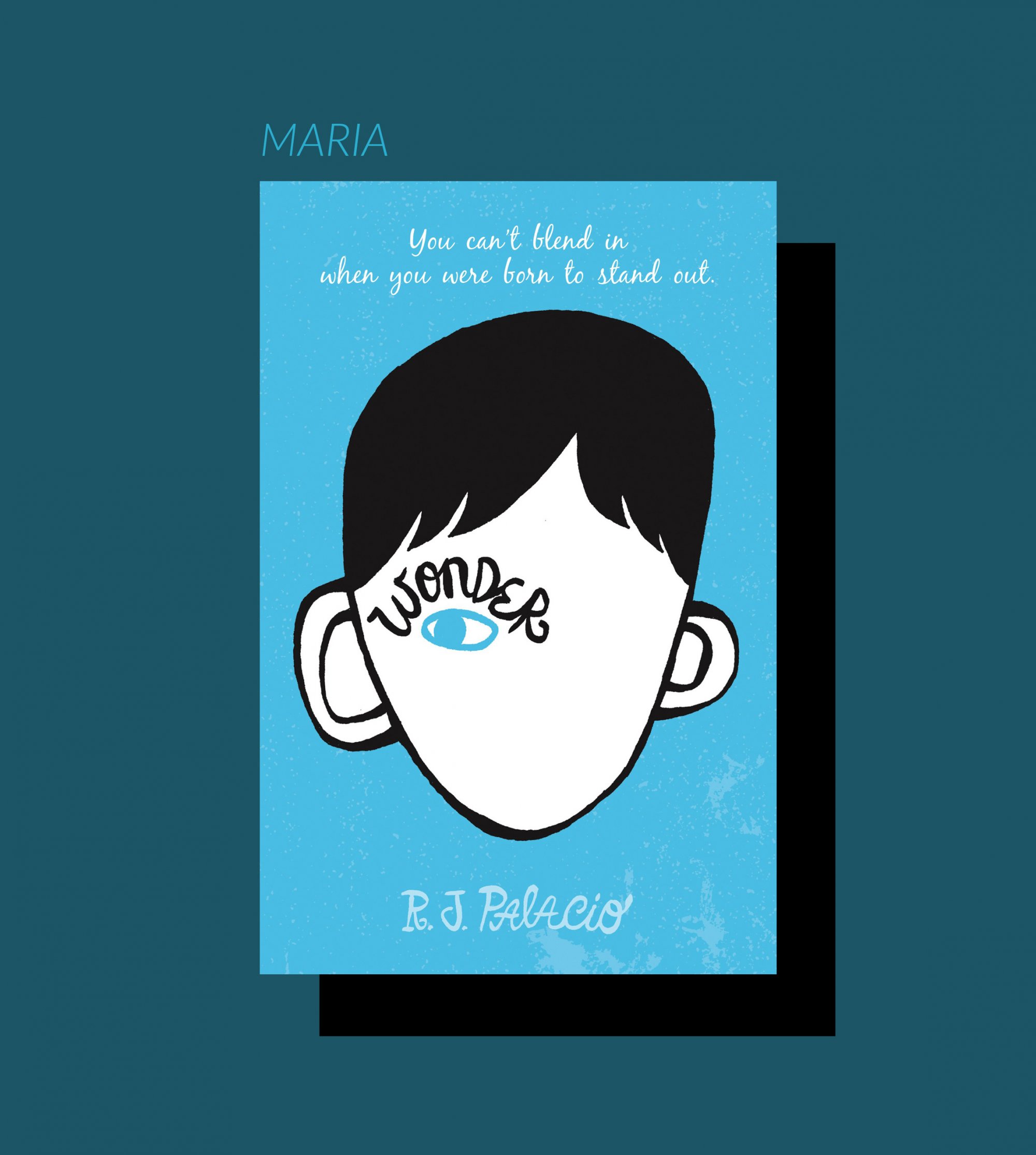 Heroes and Heroines
Auggie Pullman, his family (Via, Isabel and Nate) and his friends (Summer, Jack Will and Miranda).
Why Read This Book
It's a story of kindness, a story of a family that has to overcome difficulties, a story that everyone of every age should read:  August – Auggie – Pullman, born with a congenital facial deformity that has prevented him from going to a mainstream school until now.  Auggie becomes the most unlikely of heroes when he enters the local fifth grade.
This book is a tearjerker, I won't lie, but it deserves to be read, but how the story of Auggie came to life?
When writer Raquel Jaramillo's (R.J. Palacio) youngest son encountered a little girl with a congenital facial deformity outside an ice-cream store, he burst into tears in his pushchair. The writer "ran" away, causing her eldest to spill the shakes he just bought her and creating a scene while trying to avoid one. As Raquel fled, she heard the mother of the girl as she said sweetly to her own family: 'OK guys, I think it's time to go…'
Jaramillo was ashamed of the way she had handled the situation. So when she later wrote Wonder what she did was a public act of atonement: "I was trying to spare everyone's feelings but I guess we looked like we were running away. My heart broke for both the girl and her mother because this must happen to them a million times a day. I obsessed about the incident for hours afterward, creating alternate realities in which I turned to the girl and started chatting to her, showing my son there was nothing to be afraid of – Wonder is a makeover of the moment when I didn't do that.'
I Loved It Because
I admit that first I watched the film, and then read the book, but as the director Stephen Chbosky and the writer R.J. Palacio said, "when given the choice between reading the book or seeing the movie, choose both!" and so I did.
Besides spreading a message of kindness (and we sure need it) and awareness, what I like the most about this book is the way it connects to every age: for young kids it can help "fight" bullying and learn about true friendship, and as per the grown-ups, it can be a source on inspiration on how to explain things and for them too, a reminder that bullying isn't the solution.
________
Team's Books of the Month: January

Flaubert's Parrot – Julian Barnes
________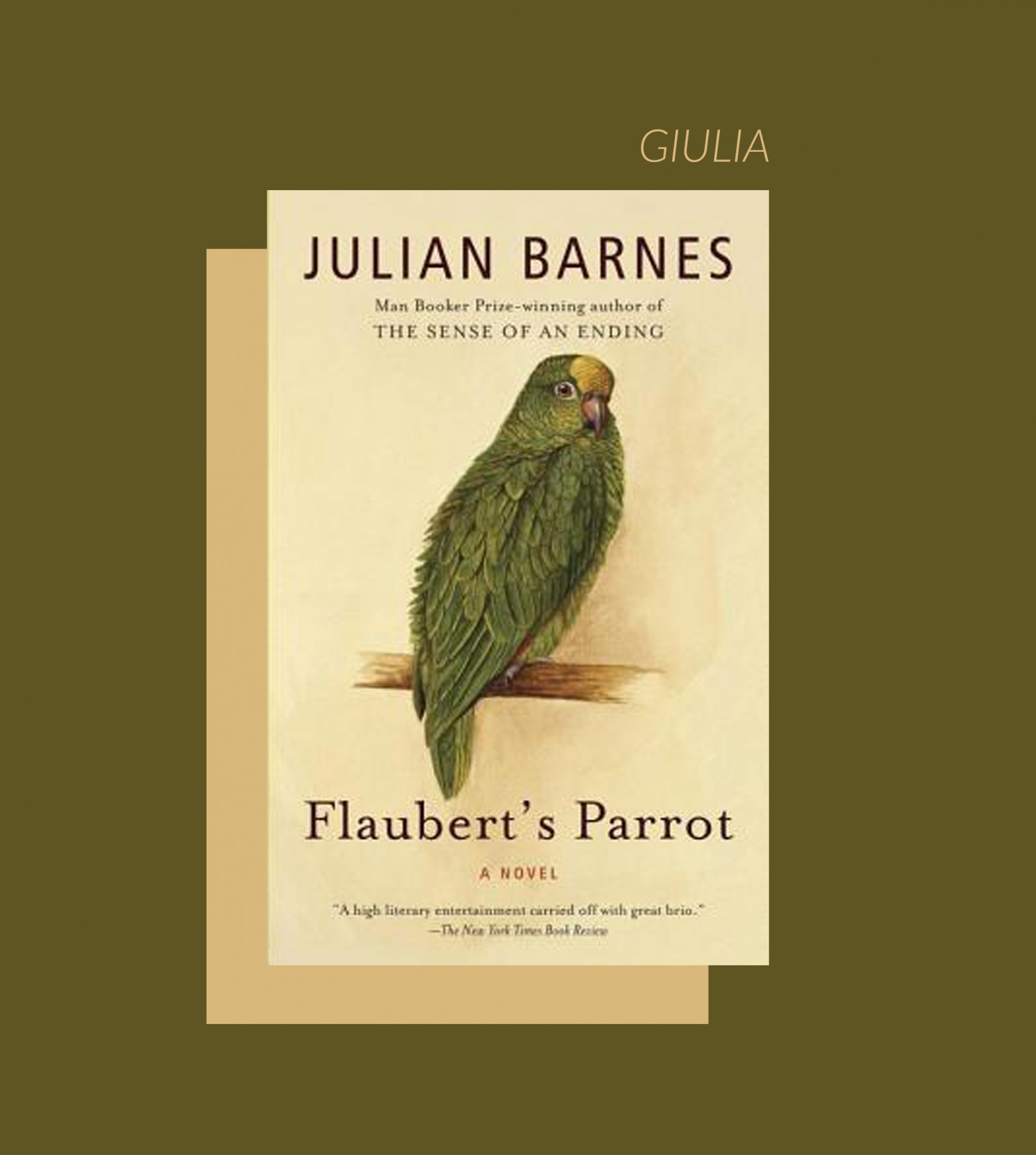 Heroes and Heroines
Geoffrey Braithwaite, a retired English doctor, widowed, obsessed with trying to understand the nature, the secrets and the essence of his beloved author: Gustave Flaubert.
Why read this book
A masterpiece of literature which includes elements of fiction, biography, autobiography, novel and parody. The story is about Geoffrey Braithwaite, a retired English doctor in his 60es, who has a mission: find the stuffed parrot used as a model in Flaubert's Un Coeur simple. In the novel, Felicite, a simple household who devotes her life to serve an ungrateful family, "falls in love" with a parrot, Loulou, which she thinks is the incarnation of the Holy Ghost.
As it turns out, in his adventurous trip, Braithwaite encounters a stuffed parrot in a museum in Ruen…is it really Flaubert's parrot?
I loved it because…
Personally, I loved it because I love Flaubert and the book makes you discover the writer outside its writing, using an incredible sense of humor, giving you different perspectives on culture, literature and life in general even though the story goes back and forth from reality to fiction.
________
Team's Books of the Month: January

The Letters of Frida Kahlo: Cartas Apasionadas – Frida Kahlo
________
Heroes and Heroines
Frida Kahlo and her life divided between love and pain
Why read this book
So let's start by saying that this is not exactly a book or a novel.
We could call it the reader "snooping around" in the private drawer of Frida Kahlo and reading her letters or better yet, to know the life of who's considered to be one of the most extraordinary women of history through her words and thoughts. A little light reading, but that manages to make curious and to approach not only Frida Kahlo as a painter, finding in her words the reason behind some of her introverts works, but also the story of a woman who loves deeply beyond all limits.
The Mexican painter tells herself in these close confidences to different addressees, recalling her passionate and young love for Alejandro, the marriage with Diego Rivera, a heated Marxist belief and the incident that destroyed her body, but not her soul. Each page is a confidential talk with Frida, that seems like she wants to introduce herself and give a voice to that woman, who by now characterizes her paintings. Understand her and understand the pain behind the paint, a pain that Frida Kahlo has always returned with love.
Suggested to everybody and especially to whom loves, seated in the cafe, to flip through a book nicely…
I loved it because…
Because it's Frida! What's more emotional than reading the life of one of the most remarkable artists of the twentieth century written and told by the painter herself?!
It is not necessary to take notes on Wikipedia and study her biography to make a connection or, even less, is not needed to be her biggest fan: the letters are simple and completely clear and they've got me curious enough to empathize and disagree with certain thinking and arguments narrated by the painter.
It kept me company over a cup of tea or during short distances on noisy busses; a nice chat, me and Frida Kahlo.
________
Team's Books of the Month: January

Strange Weather in Tokyo – Hiromi Kawakami
________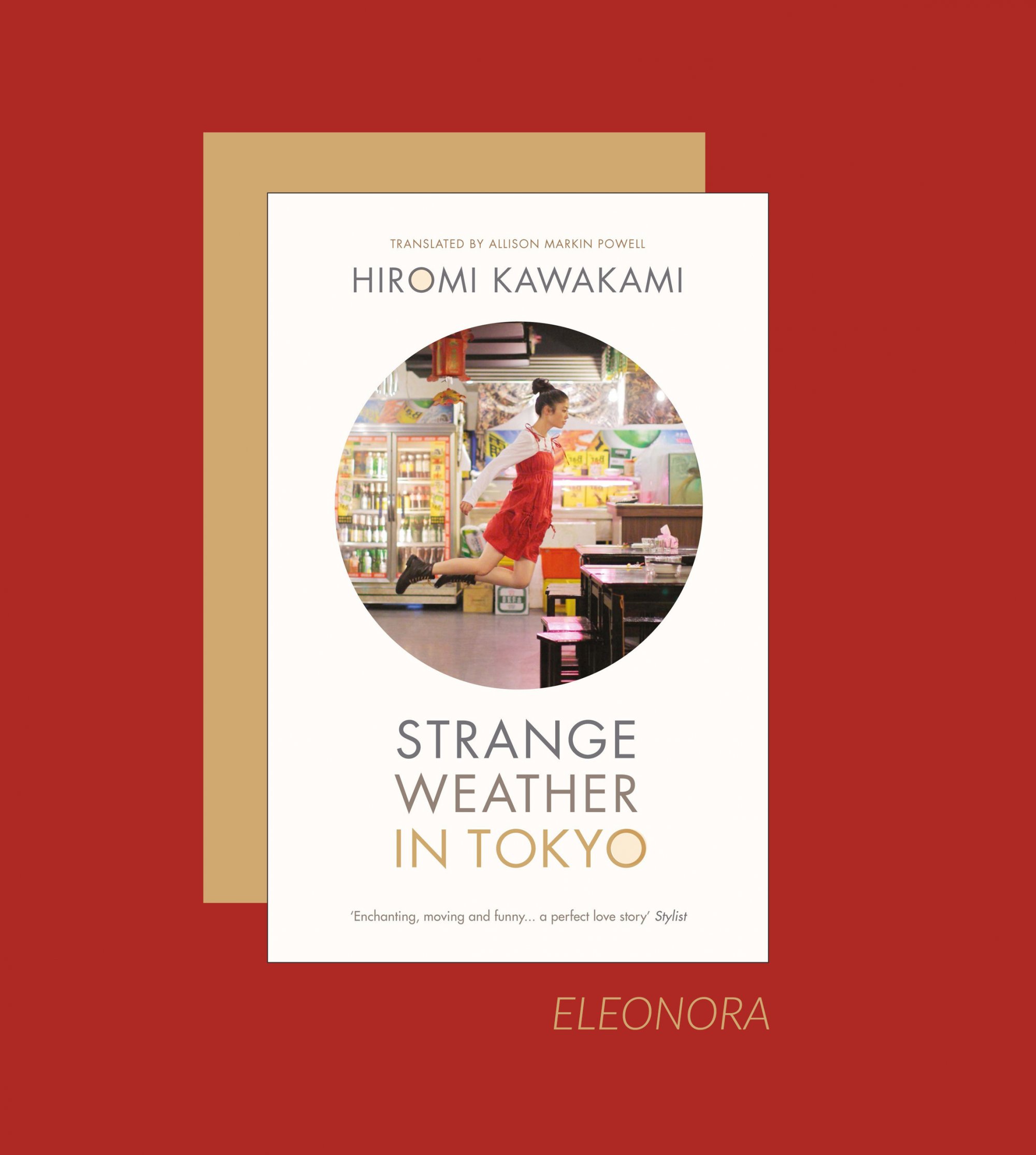 Heroes and Heroines
Tsukiko, a lonely woman in her late 30es. She's not married nor engaged, has few friends (and not even so great, since they never show up) and little is known about her work (apart that's dull). Sensei (meaning, literally, "Teacher"), Tsukiko's former literature teacher from Second Grade, High school.

Why read this book
This book is delicate and lovely. Without much dialogue, and with descriptions filled with meaning, although not in the Murakami-kind-of-way the western audience is accustomed to, the story of almost-40, lonely Tsukiko meets the one of her former teacher, now in his 60. They find each other in a bar one night and, from that moment on, they start drinking together: sake, beer, wine. It takes time, before they date- it takes endless pages of drunkness and literature references.
I must be honest: I didn't realize there was such an age gap and I twisted the nose at first, but their relationship "captured" me. Kawakami paints meticulously those corners of Tokyo that tourists don't usually see: the subdued neon lights of its classic bars, the mountains one hour drive away, the private hanami (cherry blossom viewing) held in the schoolyard, and the intimacy of the western flats with a sight on the river.
There's a serious slow burn dynamic involved, so I wouldn't recommend this to hasty readers or those who easily get bored. But if you're looking for something unconventional, something real, that takes its time to bloom, Strange Weather in Tokyo is the romance for you.

I loved it because…
Personally, I loved it because I love Tokyo, especially when it's portrayed with the dim, soft colors of the night. I also love a good love story (age gap or not) and I most certainly fancy my Bashō and Sei Shōnagon, thank you very much. For me, then, Strange Weather in Tokyo was the perfect mix of modern love story, a fragment of ordinary people, and references to classic literature (which, along with History, is one of the things I like the most about Japan).
Definitely, I'll re-read it again soon, just to enjoy the gentle prose, the dreamy feeling of an unspoken love and the subdued, and the alcoholic pessimism that holds Tsukiko's hand throughout the book.