Minimalism and elegance without genre distinction. These are the features of "22/4" fashion label founded by the German fashion designer Stephanie Hahn. Even though Stephanie produces womenswear and menswear collections offering two separated but connected lines (the male one has been present in the Paris Fashion Week since 2011), the brand expresses its unique identity by using "non-gendered fabrics" typical of classical men's tailoring but readapted in order to fit women. The result are androgyny collections for both men and women. Another feature of "22/4" consists in the achievement of a perfect balance and harmony of the outfits thanks to the use of sartorial techniques, typical of German handcraft, and the research and use of materials and fabrics coming exclusively from Europe.
From these concepts, Stephanie creates well-made and impeccably-constructed clothes that everyone can wear with confidence. Thanks to her tailoring technique and innovative thinking, she was nominated for one of the most important awards among the new talents of the fashion industry, "International Woolmark Prize" owned by the International Wool Secretariat.
 Let's see how Stephanie reacts to her nomination and what does she tell us about "22/4" upcoming projects.
_______
How did your passion for fashion start and what's your academic background?
_______
My original plan after school was to study architecture. But after an internship in one of these big architecture offices I decided to look for something different but still close to architecture. Then I started studying fashion design. Architecture and fashion design for me are quite similar by starting from 2-D and end in 3-D. In both cases, one needs to have the ability to imagine 3-D while working in 2-D. 3-D is working around a corpus no matter if it's a body or a house.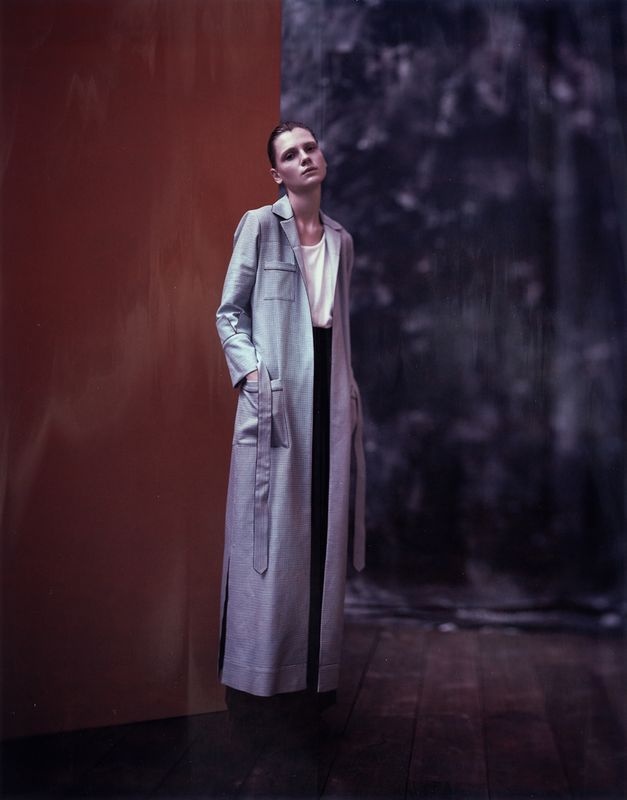 _______
What does  22/4 stand for? Can you tell us a little bit about the story behind it?
_______
The journey of 22/4 is a long exciting story and impossible to put into a few words but you might say it is about honesty and teamwork.
_______
How has much working for brands such as Frank Leder influenced your own style?
_______
I think generally one chooses the brands you want to work with because you are looking for an aesthetic that fits with your own style and creative world.
_______
You use "nongendered fabrics and classical men's tailoring for women's shapes", but at the same time, you are not designing a unisex collection. How did you find balance in these two aspects?
_______
Well, I don't see any conflict that needs to be balanced. From the point of a patternmaker unisex means that you use the same pattern for men and women just sized up or down. That's not what we do.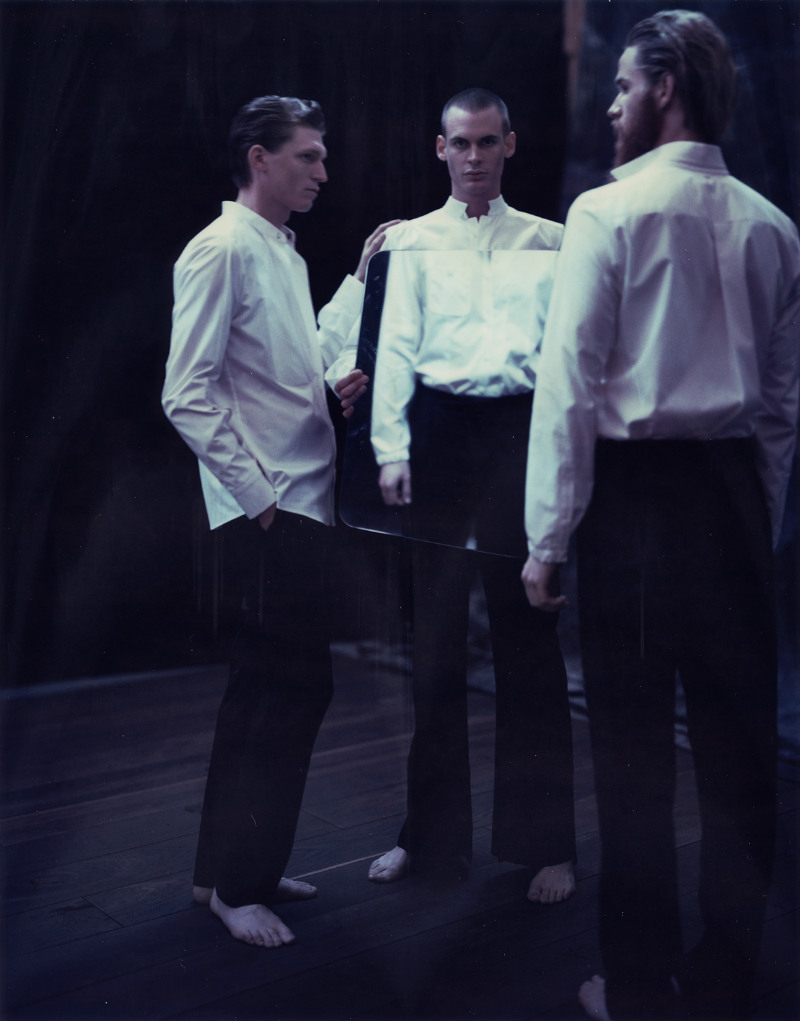 Our work is based on classic pattern systems for men and for women cuts which are very different from each other. Our design respects and excepts the physical differences between men and women while we liberalize them with our fabric selection. But every item of our collection that looks similar for men and women is always a technical challenge for me and for my team.
_______
Your pieces reflect elegance, minimalism and real-life situations. How important is for you to make pieces that can be wearable and which can connect people with materials?
_______
I think fashion should be worn on the street and not displayed in a museum or hanging in a closet. That's why I personally prefer to create pieces that are "wearable". Fashion that you don't see in real life on the street is nothing than an idea and not part of real-life.
_______
Your collections are handmade in Germany, textile and materials are mostly local or European. How much is important for you to maintain this kind of production and to reduce in this way the impact of fashion on the environment?
_______
For me, this is very important. And it is also very important to me that every one of us realizes that we have the chance, opportunity and responsibility to change things – the designer as well as the producer and the costumer.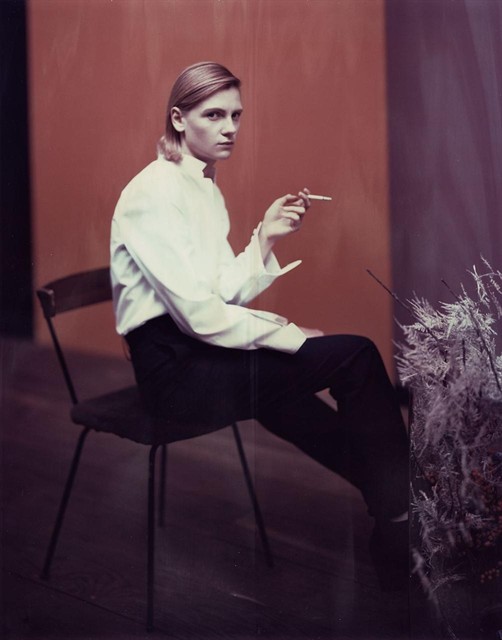 _______
Can you describe your style in a few words?
_______
Liberalized tailoring with a twist.
 _______
Who is the woman and the man who wear your pieces?
_______
Self-confident, free-minded and independent.
 _______
How traveling and living in different Countries have influenced your style and designs?
_______
That is a bit difficult for me to answer as people often tell me that I am very German when it comes to work. So, I am not sure if it had such a strong impact on my style and work today but it has definitely expanded my personal horizon. 
_______
Do you have a favorite designer or a person that inspires you within the fashion field?
_______
I respect a lot of people in the industry for certain reasons but I think the most important and valuable aspect of fashion is diversity – no matter if it fits my personal taste or not.
 _______
What was your first thought when you learned you had been nominated for the "Woolmark Prize"?
_______
I didn't expect to be nominated at all, so it was a real surprise to me when I got informed about the nomination. To be nominated for an international competition such as the "International Woolmark Prize" is a great honor, huge support and international boost for the brand's visibility. Most importantly because wool is my favorite material and wool is part of each of my collections even in summer so I am really looking forward to being a part of the "Woolmark Prize" experience.