_______
To Kill a Mockingbird by Harper Lee
_______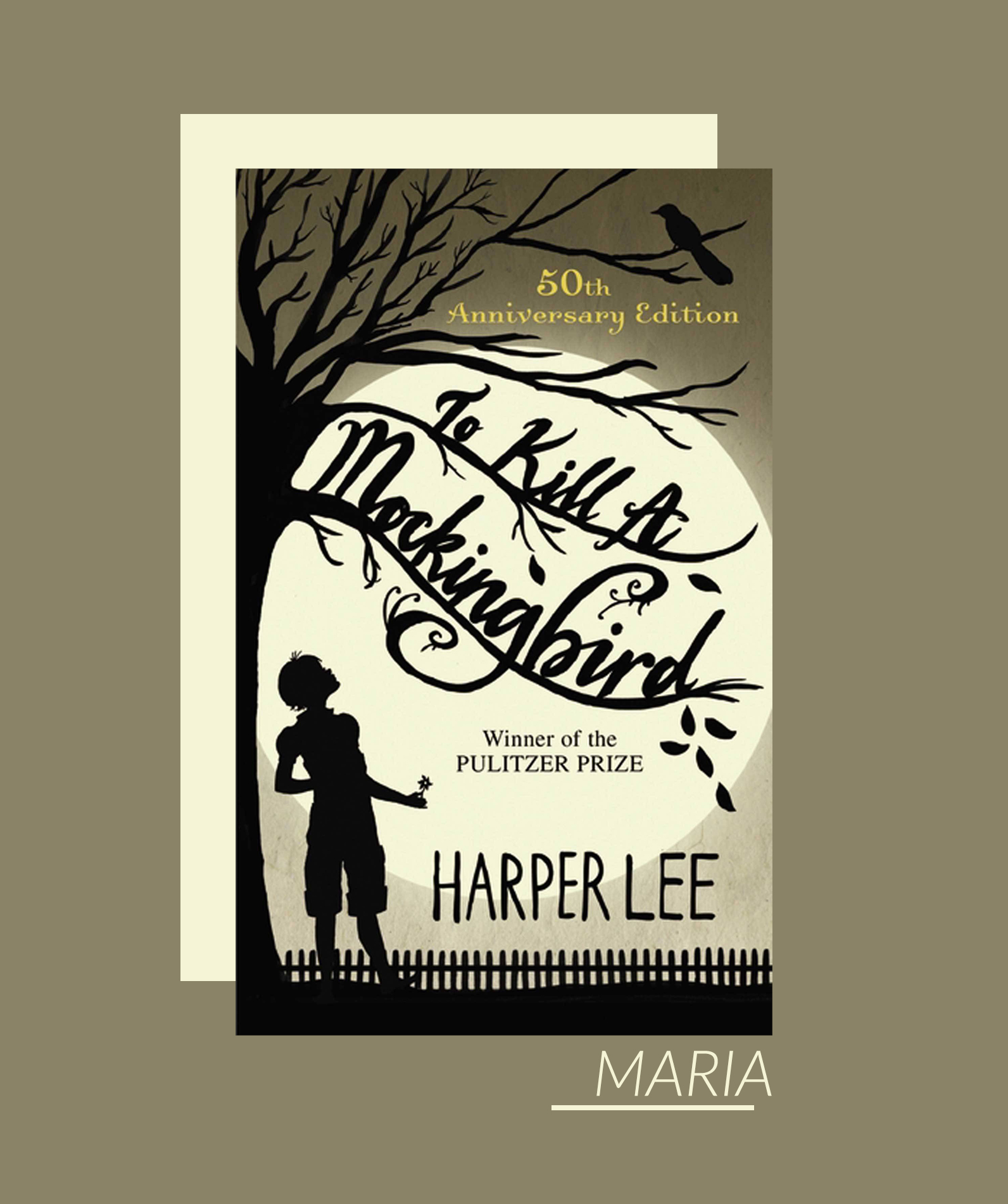 Heroes and Heroines
Atticus Finch, Jean Louise Finch (nicknamed Scout), Jeremy (nicknamed Jem), Arthur "Boo" Radley and Tom Robinson.
Why Read this Book
It's a coming-of-age novel, it's a testament against racism, it's a window on recent American history and much more. It should be read more than once at different ages to find every time something new, a new perspective. Through the eyes and words of six-year-old Jean Louise Finch, Harper Lee's narrative is so engaging you won't put down the book. Atticus Finch is not your everyday hero, known for his superpowers; he is unconventional one, a hero whose superpower is his morality and ethic. I will say no more, be ready for some punches in the guts while reading this book, and remember that yes it was published in 1960 and place in the early 1930s but we might find some resemblances and a need for an Atticus Finch of our own.
I Loved It Because
Growing up I remember watching American movies set in high school you can be assured that almost every time the teacher would give a book to read it would be To Kill A Mockingbird, Catch 22 or the Scarlett Letter. So I "followed" the teacher assignment and read them all (we'll talk about the other 2 another time). This book just stuck with me, I've found myself thinking about (and reading it) more than once, maybe also connecting it to what is happening nowadays. Plus by being a movie-addicted, I loved the 1962 film adaptation was simply incredible, and Gregory Peck looked exactly like you'd imagine Atticus, and his interpretation won him the Academy Award for Best Actor.
_______
Origin by Dan Brown
_______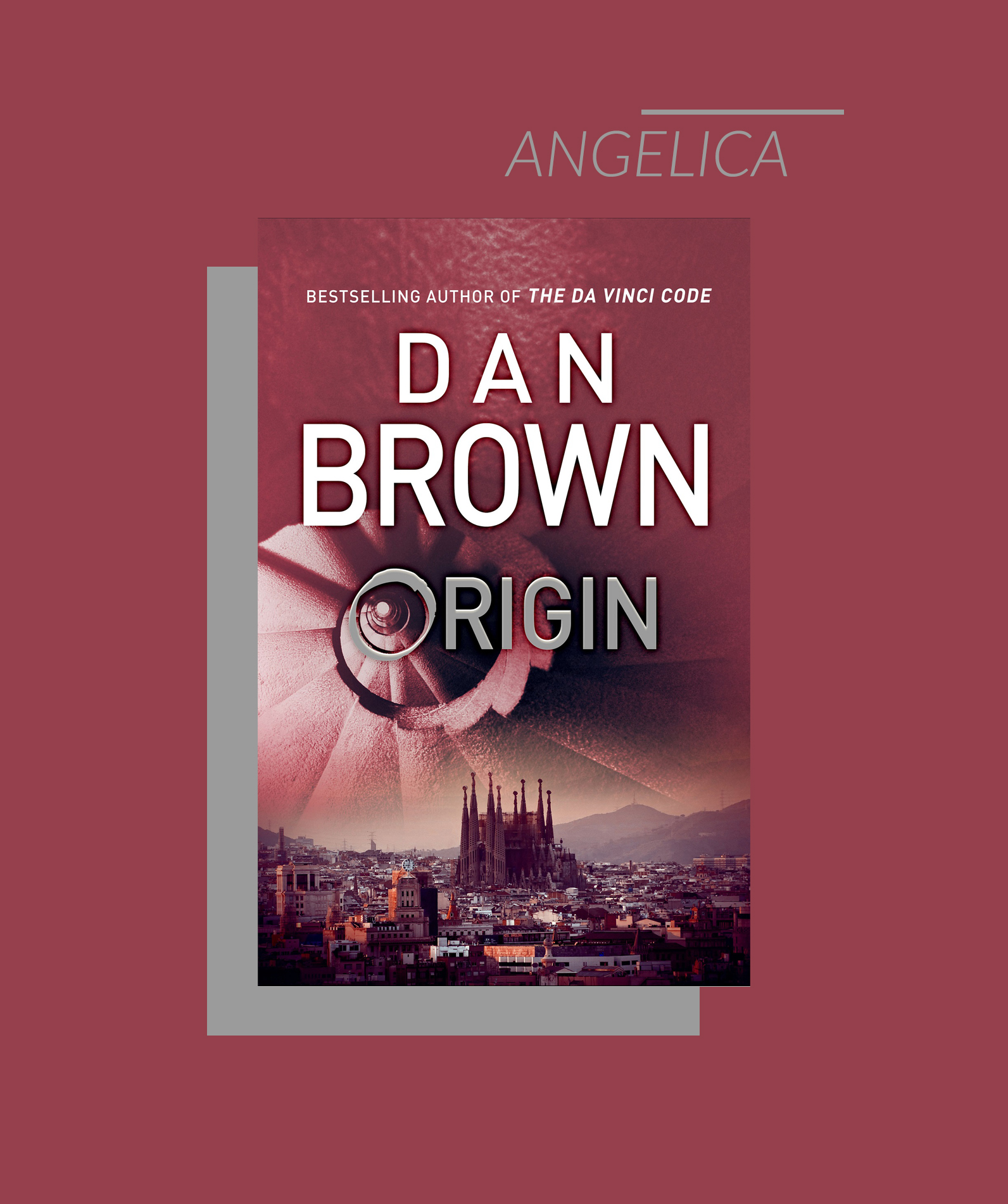 Heroes and Heroines
Robert Langdon is back! This time, the famous Harvard's symbology academic is involved in a mystery that is suspended between the origin of life and the most avant-garde future. When the introduction of his friend and ex-student Edmond Kirsch, a billionaire inventor, that wants to explain two humanity's fundamental questions (where we come from? Where are we going?) is tragically interrupted, Robert Langdon has to run against time and against many powerful people to disclose a truth able to destroy all the things we know. Among the ones that work to avoid the spreading of this revelation, there are the Church and the Crown of Spain. The book is settled in Spain, between futuristic technologies, secrets and international plots. With this adventure, Robert is able to engage us once again thanks to an intriguing and dangerous mystery that predicts a future much closer to us that what we think…
Why Read This Book
You will totally love this last adventure of Robert Langdon if you are fond of him: although this book may come across as less involving than the others, it still deserves to be read because it is extremely realistic in disclosing the ambiguity of technology. It's brilliant and dangerous at the same time. The mix of history, culture, art, religion and technology is well balanced and it is able way to give a complete and impartial idea on the matter: it is up to the reader to choose whether to believe these revelations or not…
I Loved It Because….
I love art, history, the mystery, the writing of Dan Brown and the fascinating professor Langdon (thanks also to Tom Hanks, who perfectly portraited him on the big screen) so it was predictable that I would finish this book really quickly!
I'm already waiting for the next title.
_______
 Kitchen by Banana Yoshimoto
_______
 The young Mikage and the atmosphere of the kitchen.
Why Read this Book
This book tells about the youthful loneliness and about the possibility to create a corner of happiness thanks to the power of imagination. With her soft and delicate style, Banana Yoshimoto narrates the most difficult situation for everybody, which is the beginning of daily life after the loss of a beloved relative. Thus, in this dark atmosphere of loneliness, a teenager is able to find the warmth and the affections forever lost in her favorite room, the kitchen. A place which, thanks to its own function, helps her to re-discover the pleasure of interacting with other people, building new links that, on the other hand, keep dragging her into the past, recalling the intimacy lived with her family. A ring that connects past, present and future and which builds a safe house around daily pains.
I loved it because…
I really like this book because, as for me, it talks about an extremely contemporary theme. I'm talking about the response to the total loneliness: an intense contrast with the historical moment we are living. The strong social networks' dependence and the obsessive manifestation of ourselves as well as the sharing of the most private moments of our life, brings us to lose the contact with the reality and, secondly, to forget the value of simple things. This book, instead, is totally based on introspective perception, as it invites us to find our inner peace also in the darkness of loneliness. And it does so thanks to the purest sensations that a particular place is able to transmit us.
_______
 The Vampire Lestat by Anne Rice
_______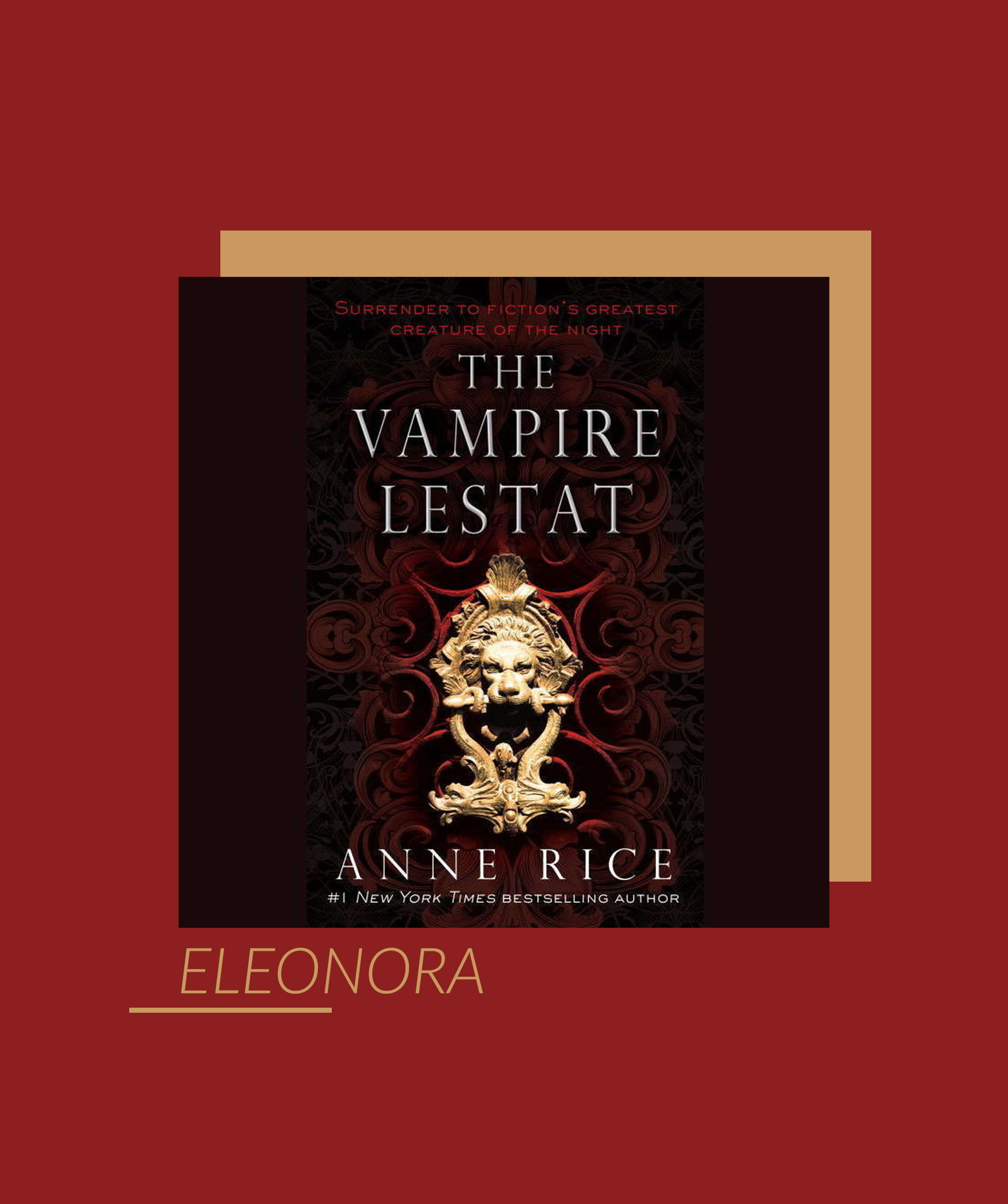 Heroes and Heroines...
Just one worth mentioning: Lestat De Lioncourt.
He's blond, he's skinny, he's rich and definitely, he's a little bit of a…well, let's say nuisance. Oh, and one thing more: Lestat is a vampire. Tormented, controversial, stubborn, vain, perfect yet ethically blurred. Either you love him or you hate him, but he's not that kind of protagonist that you can ignore. He thrives in the spotlight and takes the whole stage for himself. I was intrigued with him in Interview With the Vampire, the first book of the Chronicles, where he wasn't really supposed to be the protagonist…and here we are.
He magicked the series into something that's all about himself.
Why Read this Book
Well, this book is a must-read for any vampire, horror and gothic lover, but it's actually a good reading for anybody who fancies spending a couple of hours with a high-quality story and addictive characters. The Vampire Chronicles opens with Interview with the Vampire, but it's with The Vampire Lestat that the real beast is released: the spoiled dark prince, Lestat, who played the villain, master and frenemy of Louis in the previous book. This one tells the genesis and development through the ages and centuries of an icon. The modern, ruthless vampire, both fearless and crazy. The honest reason why you shouldn't read this book it's because you'll fall in love with each of its characters, from the algid Gabrielle to the broken Nicolas, and this kind of crush is not something that time can heal.
There are just so many reasons.
I'm totally, crazily in love with this series (and with this book in particular) since 2006, but I remember figuring out clearly why I loved it only recently: it's a good story, yes, but the character's voices are just something else. Lestat's voice is real and powerful and funny. His love for Nicolas is heartbreaking, as its the one for his mother, Gabrielle. Armand, the teenager vampire in Paris, who'll be further explored in his own book, will literally tear your heart apart. It's the kind of book that will make you laugh and cry and hold your breath and roll on your bed screaming… and and this is something that only the best books do.
_______
 The Costume History by Auguste Racinet
_______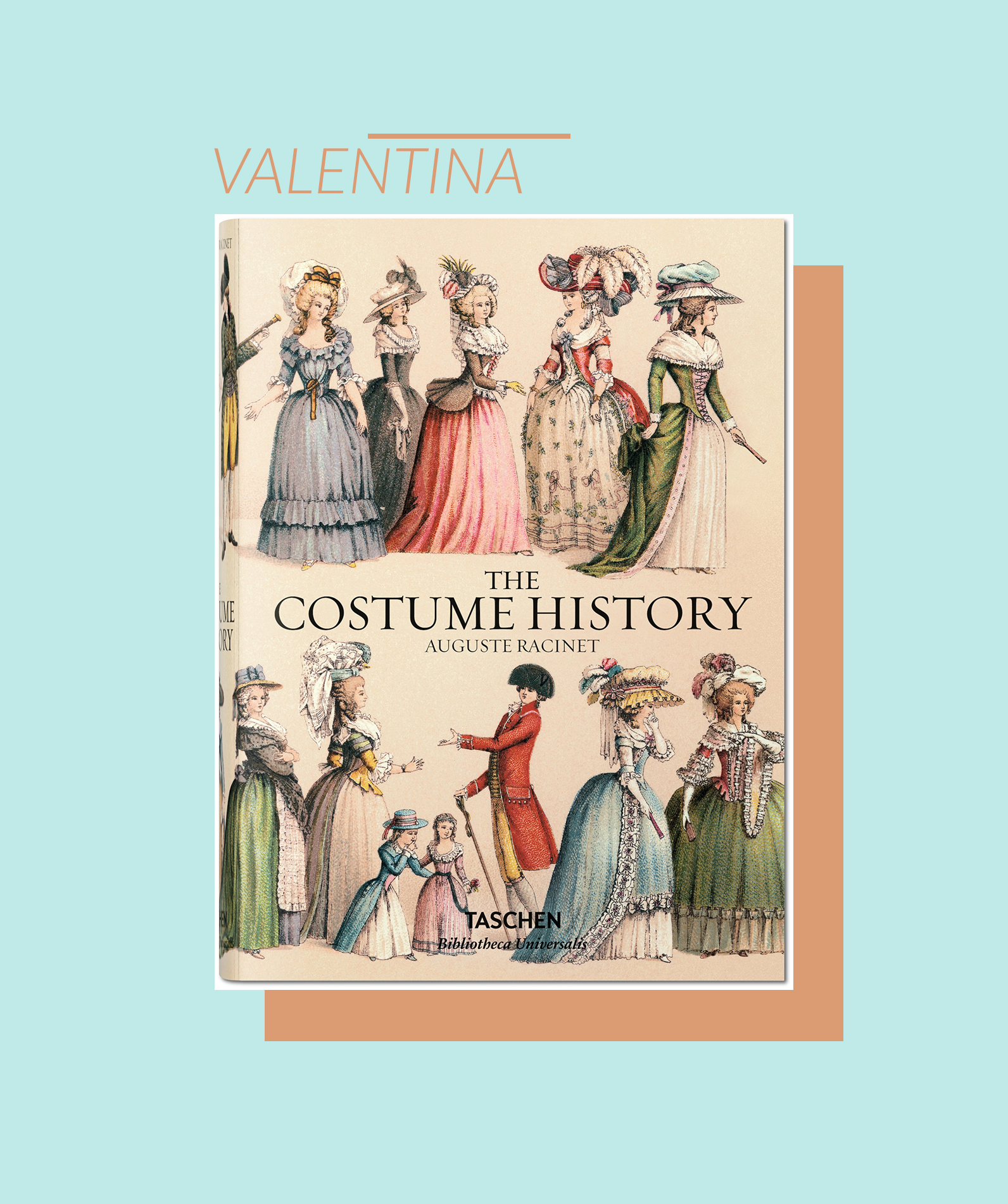 Heroes and Heroines…
Fashion and the people who wore it.
The book is an absolute must-read for all the people in the world who loves fashion and history. The book was originally published in France between 1876 and 1888 by Auguste Racinet and it's still the most wide-ranging and incisive study of clothing ever attempted. Covering the world history of costume, dress, and style from antiquity through the end of the 19th century, the great work remains, to this day, completely unique. Browsing these beautifully detailed and exquisitely colored illustrations, you'll discover everything from the garb of ancient Etruscans to traditional Eskimo attire to 19th-century French women's couture.
I Loved it Because…
I love to collect fashion, beauty and travel books and this one satisfied all my expectations. An absolute discovery and a must-have for all students, designers, artists, illustrators, and historians or, like me, for curious people in search of inspiration.