Caramel or peach? Toffee or butter? Oh, no, away with those forks: we're definitely not talking about baking goods. The new must-know palette for the savvy heads 2017 is here and, as we're going to see, it's all about food.
And once the perfect nuisance has been chosen, what about the styling? Should we go for the classy beach waves or a comfy ponytail?
Because, we all know it: all is fair in love and war. And, well, summer is the seasonal battlefield where perfection is tested. The challenge is not just about the perfect body, swimsuit and waterproof makeup, but also about the most mesmerizing beach hair.
Admittedly, it's kind of hard to rock the perfect hairstyle while we're sweating under an unmerciful sun and trying to get a decent tan, but nobody ever said it's going to be impossible.
_______
CLASSIC WAVES
_______
Styling flat hair in sun-dried beach waves is, like, the simplest thing in the world. You don't even need particularly thick nor naturally curvy hair, just spray a salty oil on your lengths and let the magic work. In summer it's particularly convenient thanks to the naturally salted beach air but, thanks to the lots of salt spray in commerce these days, the effect of being just out of the ocean is always easy to recreate. It will let people wondering where did you left the surfboard.
Pro tip: Bumble and Bumble's The Surf collection offers a huge range of product to achieve the perfect beach texture. Try the Surf infusion, with tropical oil, to mellow dry hair or the Surf spray to win a full, beachy texture.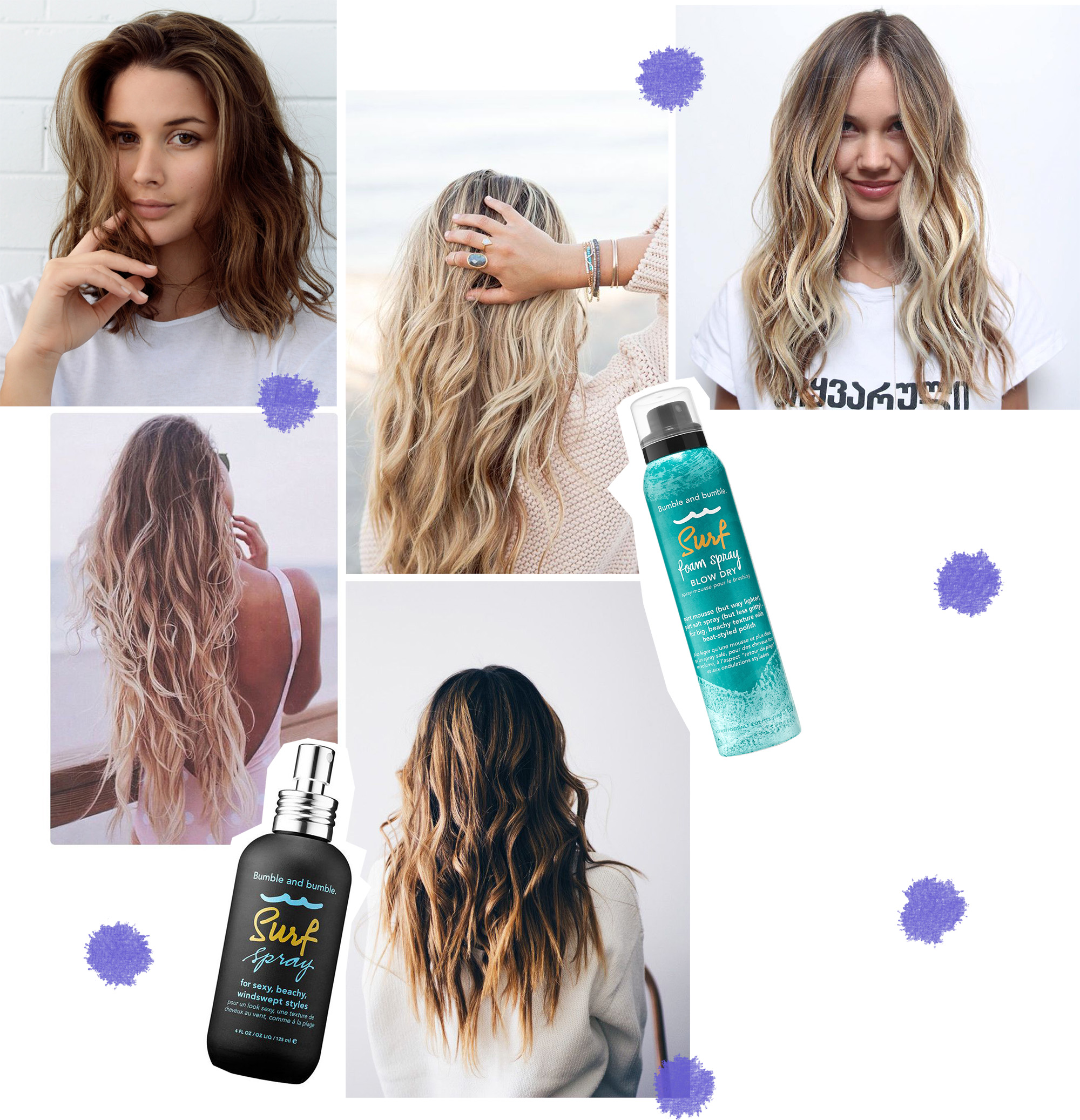 _______
TEXTURED PONYTAIL
_______
Who said that you couldn't wear a ponytail after middle school? Be it high, low or super crazy, it surely can save your life during the hottest days of the year. Its perks are many and great, from keeping your neck from sweating like crazy to being super adaptable to a number of looks.
The pony can be worn high and mighty, with colorful rubber bands, or low and sweet -in this case, ribbons are perfect for a romantic look.
When we talk about tails, though, there's just one rule: never, ever keep flat hair. Texturing the hair, making them look bigger, helps creating the illusion of a gorgeous head full of hair. Use a texturing mousse to avoid the I-was-just-feeling-a-slacker look.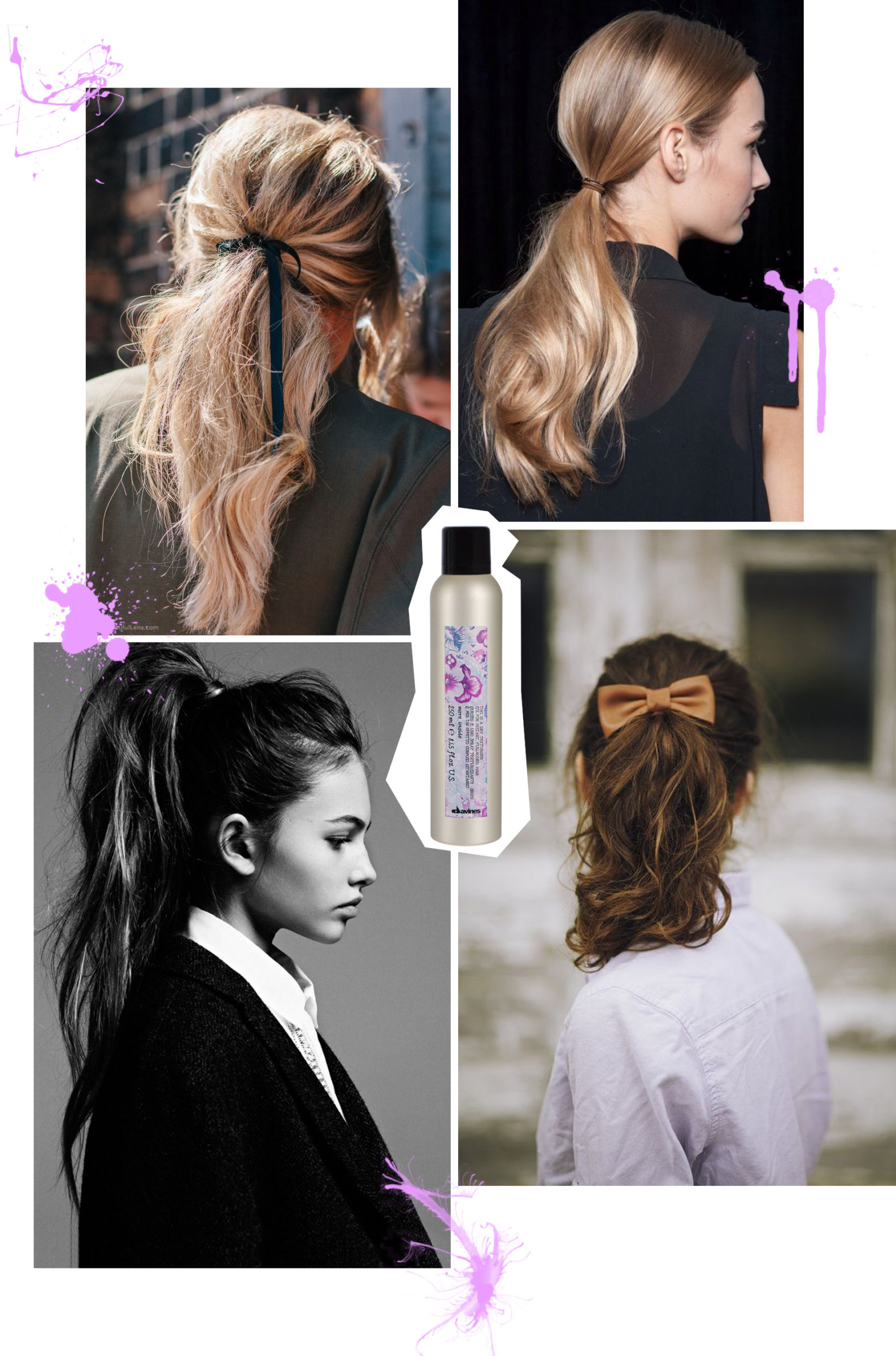 _______
BUTTERY BLONDE
_______
If you want to turn blonde this summer, definitely consider a warm honey cooled up with clearer babylights. That, according to Tracey Cunningham (Creative consultant for color) might be a winning move for all those ladies craving for a little bit of gold in their life.
Or you might want to give the new Buttery hue a try: from the genius of Kari Hill, this shade is sweet, natural-looking as warm and as a blonde can get.
And if you want to prepare yourself for the upcoming season of Game of Thrones, why not going all Kahleesi with a platinum blonde?
To achieve the purest color, definitely give the violet shampoo a try. It takes away the yellow shades leaving an even, white-y allure to the blonde.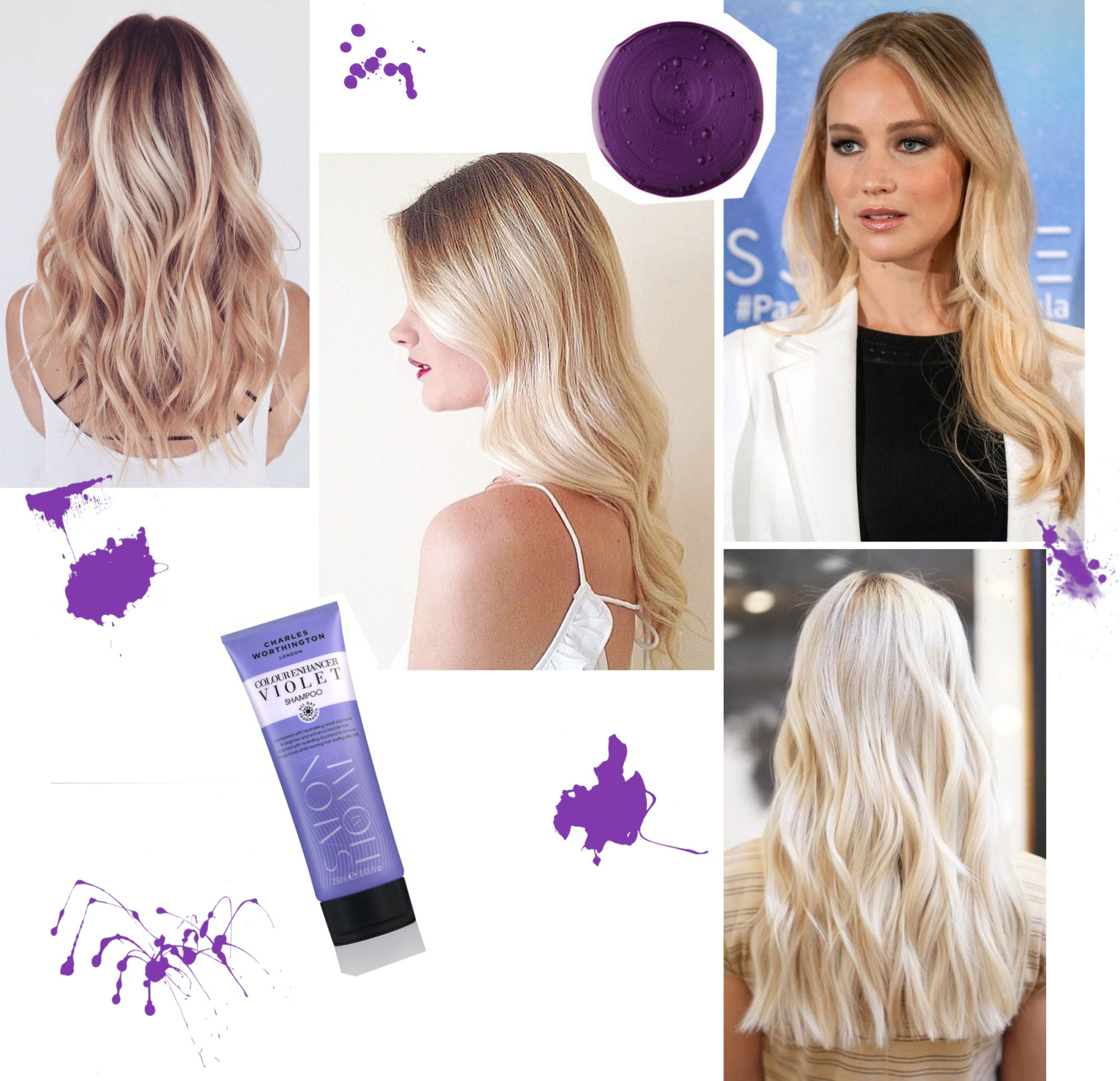 _______
TOMBOY ALLURE
 _______
Ok, June has arrived and you just couldn't stand the idea of dealing with the catastrophic duo of salt and knotty hair. Fair enough, taking our hair safe and healthy through the summer is definitely a struggle. There's just one option, though, in this case: chopping. A lot.
As we see our locks falling to the ground and feel immediately lighter, fresher, we remember ourselves of the tons of beauties that have rocked a pixie cut this year.
The pixie is comfy, easy to wear, makes the eyes stand and it sharpens the edges of a round-shaped face as well.
If you have fine hair, Gregory Russell recommends Sachajuan: a building mousse just perfect to shape your pixie any way you like.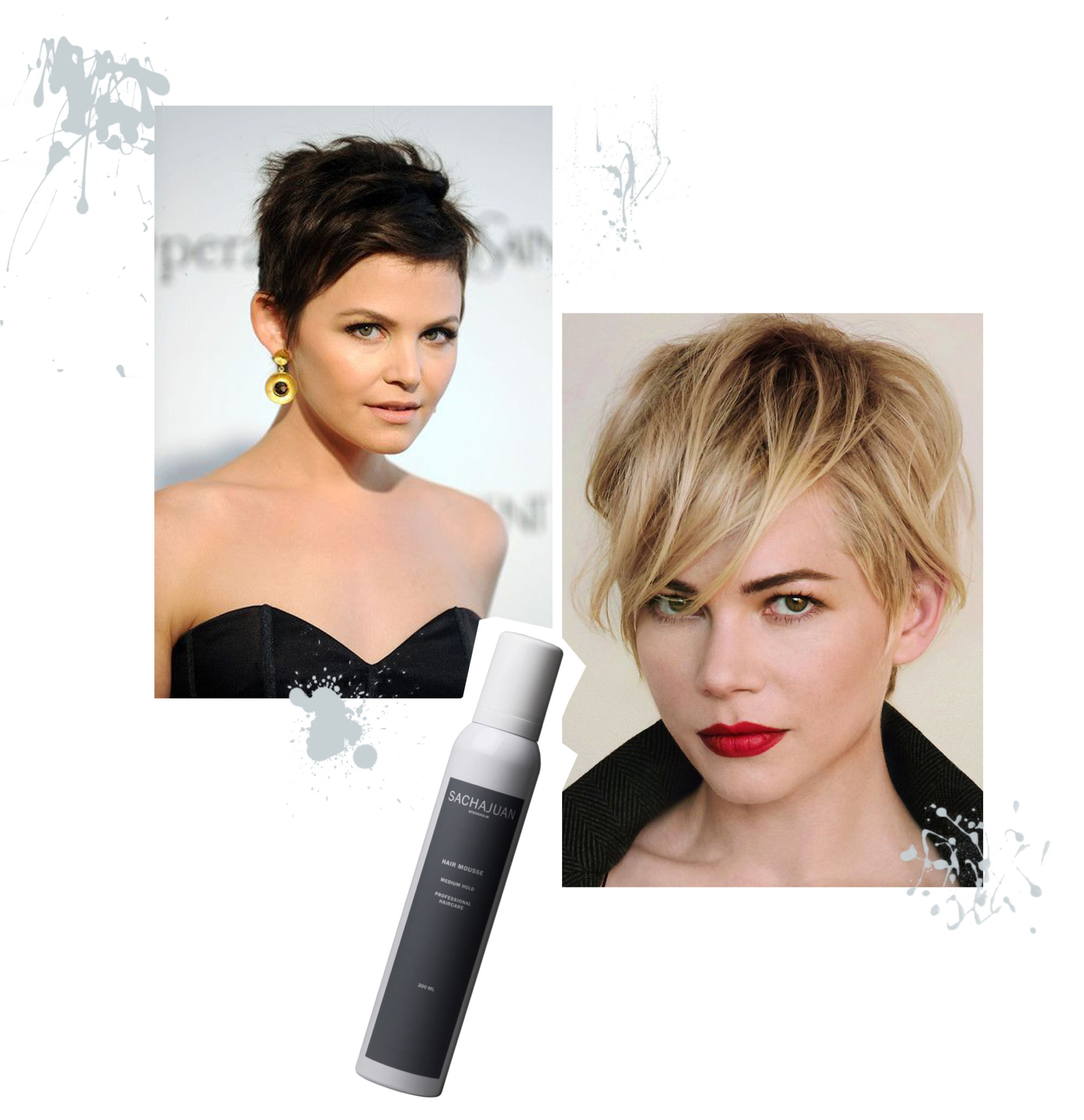 _______
CRAZY DENIM
_______ 
Blue hair, don't care? This summer it's going to be possible. Choi and Joisco have released the new Blue Metallic Moonstone color, which closely resembles the shade of the denim fabric. Actually, it's nothing but the brilliant combination of grey, navy blue and a subtle touch of silver. Being darker on the roots, this look does not need to be retouched every two days -and who has time to go to the hairdresser during the summer?
Of course, lighter shades exist: like the new shade by Kate Reid, inspired to the Serenity shade. Lighter, closer to pearl and cerulean, it's been invented in New York and is going to hit our beaches ASAP. Perfect to bring a cool gust of wind to the beach and to stand out in a crowd.
However, blue is not the easiest nuisance to preserve: to make sure that your color is always bright, protect it with a shampoo made for color–treated hair.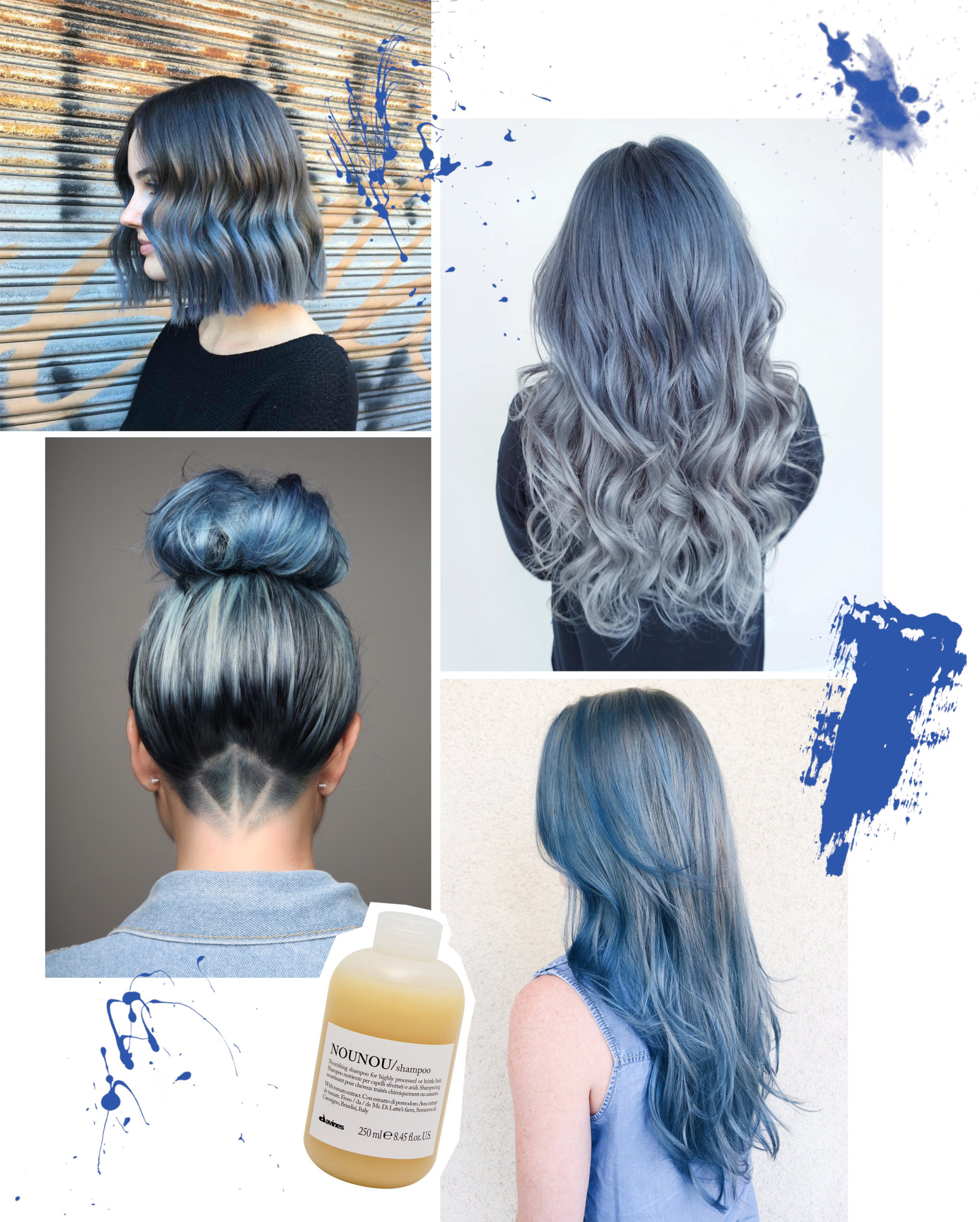 _______
THE HIPSTER FISHTAIL
_______
Investing your time in braiding your own hair is one of the most relaxing thing in the world, and assures a long lasting, beach-proof result.
Why choosing a fishtail? It looks a little less casual than the pony -a little less 90s, some might say- and it really does not take much of an effort. Plus, fishtails tag along quite well with sun-proof, diva hats and (for some obscure magic) give us that Instagram-approved look that we crave.
Plus, it's super easy to turn into a chignon or a top knot: from the beach to the party in a sec.
Just keep in mind that braided hair might be damaged and weakened, so remember to fill them up with an after sun repair mask.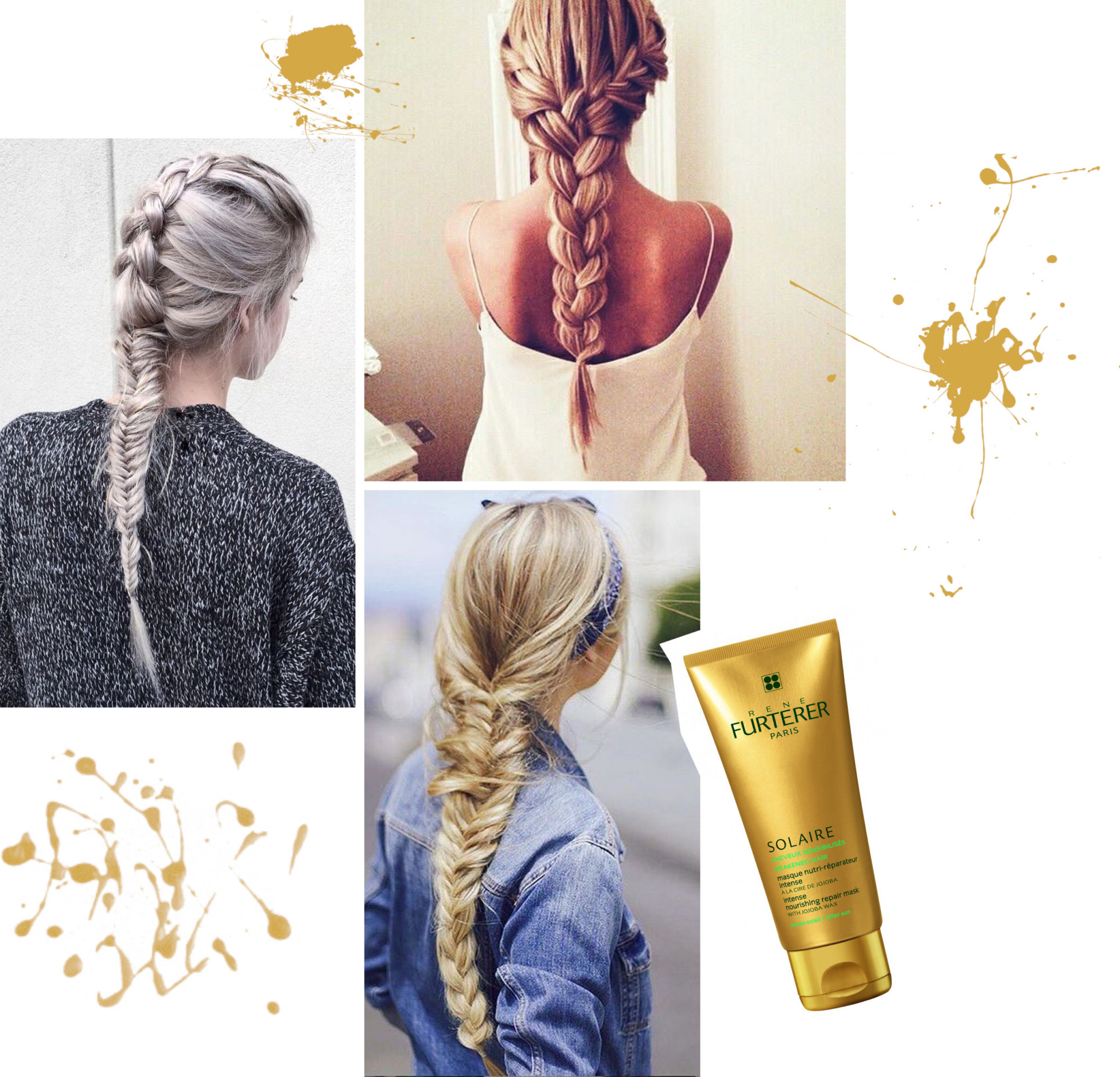 _______
FIFTY SHADES OF TOFFEE
 _______
You know what is unfairly considered boring? Every shade of brown on Earth. Luckily, this season is brining a sweet surprise along with a terrific amount of new warm nuisances. Starting with the Aubrown, a rich bronze coming straight form LA, and Bronde. Yes, you did hear well: Bronde is a new shade mixing the sun kissed highlights of blonde to the warm shades of brown. The result is a fantasia of sweet caramel tunes with a dark base. If you are eager to get spicy, Choi is perfect: starting dark, on the ends it turns into a thick auburn shade that closely resembles a chai latte.
But even sweets need to be feed! For glossy, happy toffee hair, try a good keratin oil.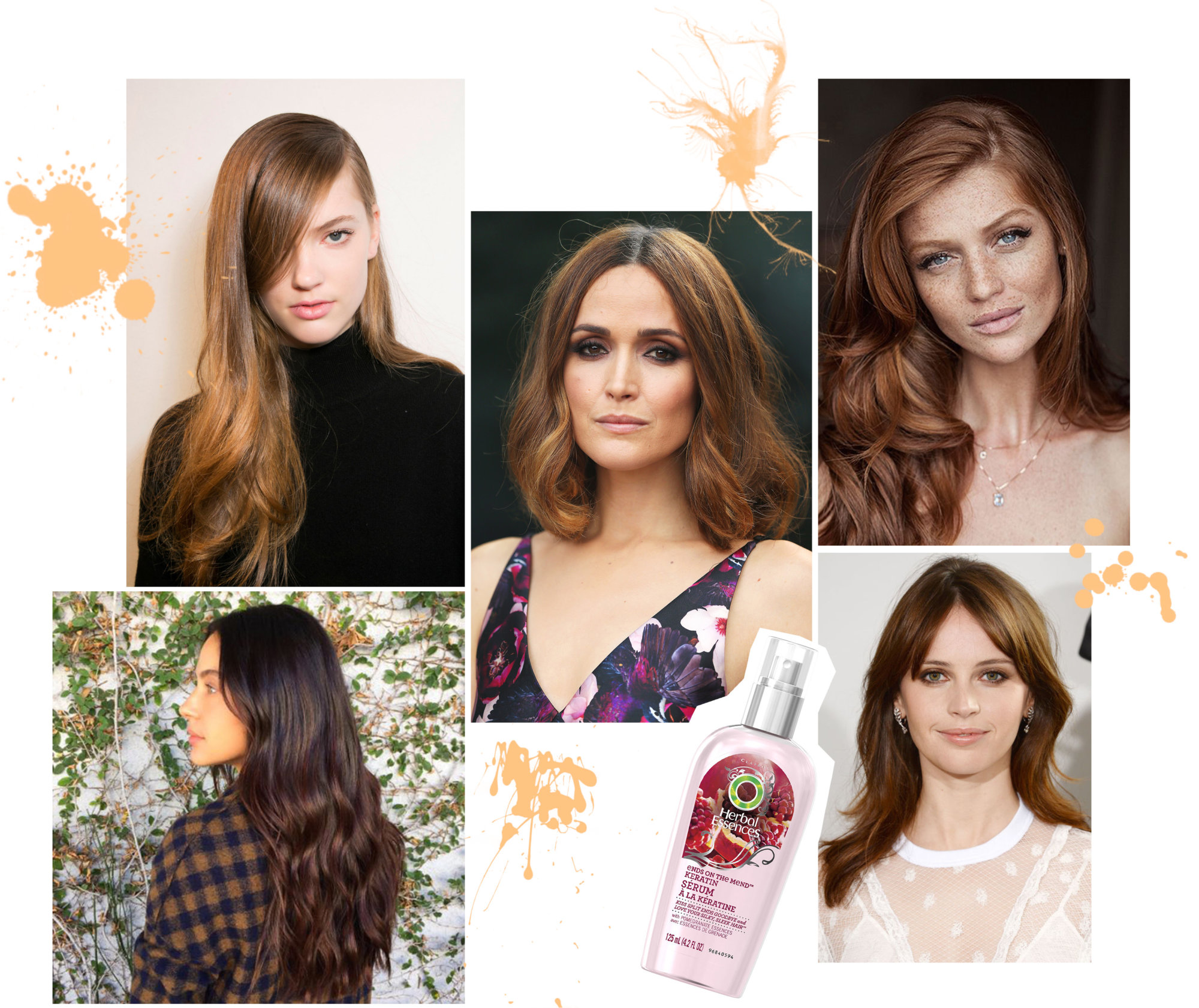 _______
THE LOB 
_______
For those of you who don't feel like giving their locks a radical cut, there's a halfway solution. The lob, which literally stands for long bob, is the answer to the prayers of those poor souls who were so not ready for a short cut and, at the same time, didn't want to die when the city would feel more like the Sahara desert.
It can be worn casually, flat, or with textured waves – everything that fits well with the trends of the season – the only limit is the sky. It's good to know that short hair are stronger and easier to style, so they're less likely to fall flat after a couple of hours.
To grant the right amount of volume to your lob, the best shot is the Dream Big mousse by Serge Normant. The light texture mousse does not result heavy on the hair, assured by Rebeckah Forecast!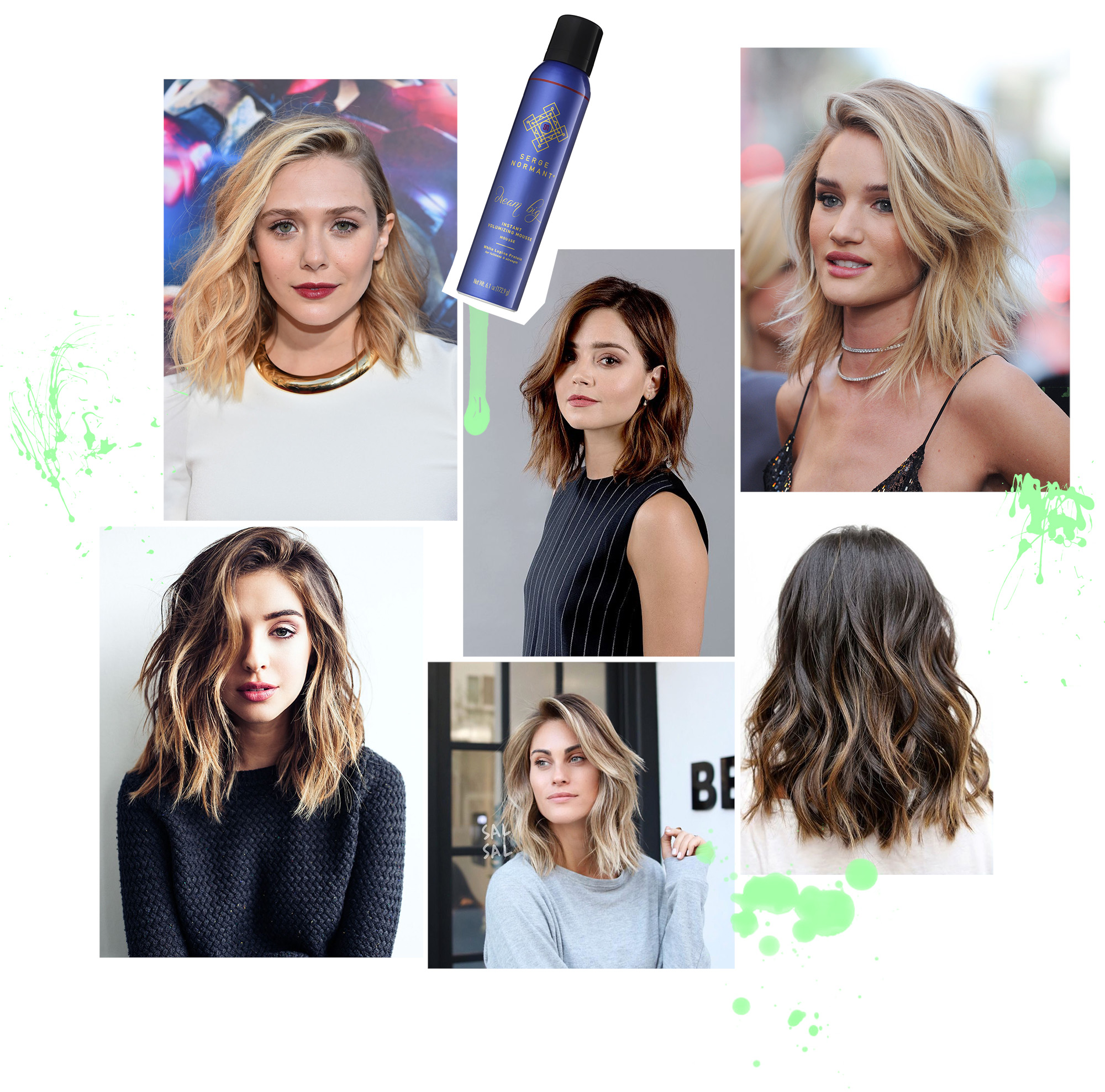 _______
BLORANGE SHERBET
_______
After the long lasting success of the strawberry blonde, pastel hairstyles are definitely taking over the scene. Did you see that marvelous shade of peach on Emma Roberts? Blorange, despite its strange name, is actually pretty simple: an inch of pink, a lot of blonde shades and just the right amount of peachy shades. Even if it may seem strange, it's going to go big this summer.
The shade is pretty, very ladylike, and adds warmth to any skin tone. However, being it far from the usual colors, it's assured that it will drive the attention right to our heads: uncared for hair is a no go with this kind of shades. Pamper your hair with a glossy serum to make them shiny and smooth, but not oily.
In a word, blorange is perfect for whoever wants to exit the safe path of traditional colors without going too crazy.
And, who knows, next summer you might want to try a bolder shade of pink.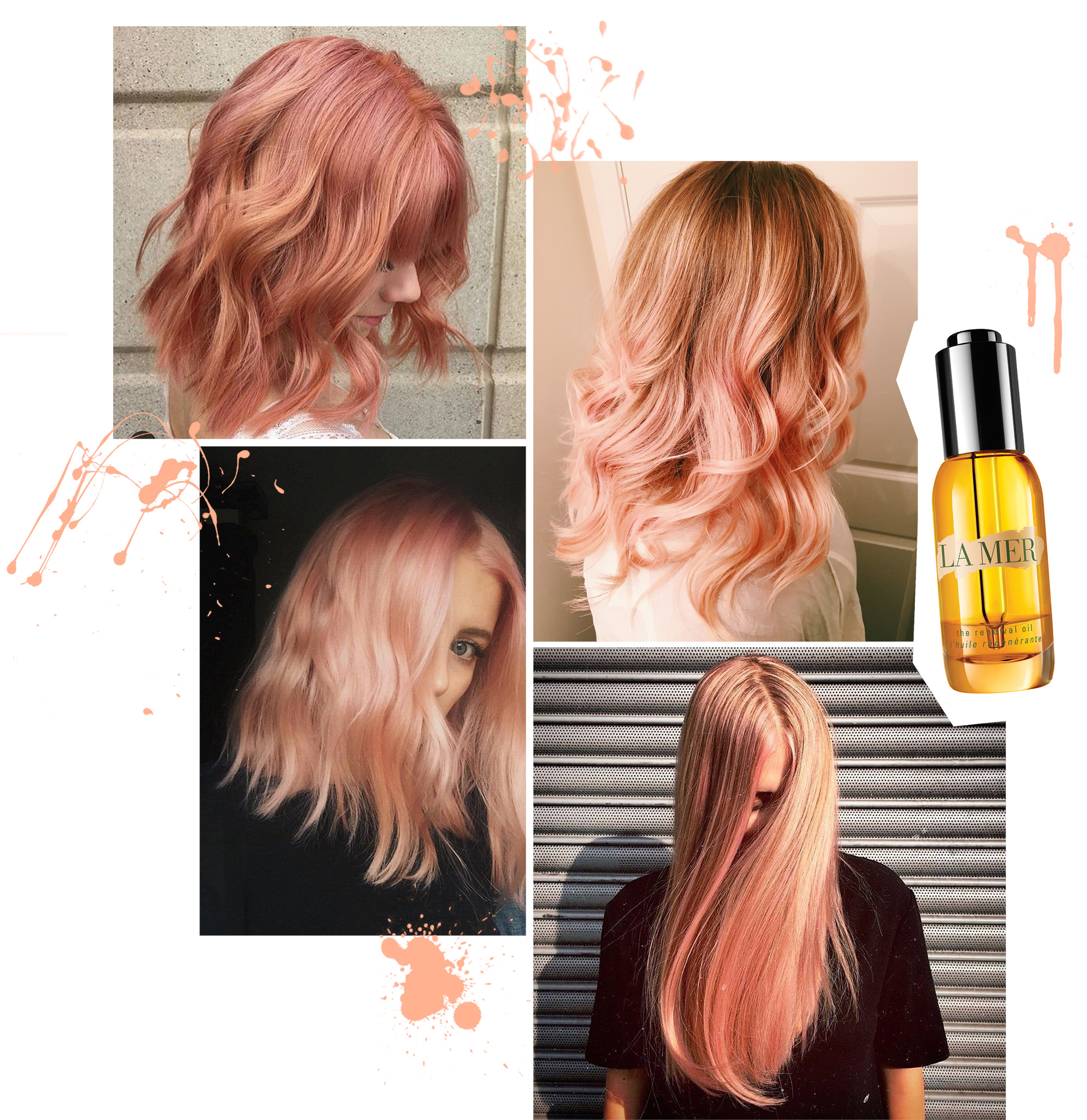 _______
GOING HYBRID
_______
No, we're not talking about some strange genetic experiment. Looks like we're going to take the plain ponytail to the next level, mixing it with braided hair. And it's not even going to look messy, like, at all. Being it a ponytail with a twist or a lower fishtail, there's no end to the possibilities: from the side fishtails to the pony that are "closed" with braids. Take the time to feed your hair with a pro-shine, extra nutrient hair mask and we assure they'll be healthy, full and obedient to be braided in thousands of looks.
And if you don't feel inspired at all, Pinterest's tutorials are there to help.
Don't believe it? Take a look!